Man Buys a Dresser for $100 and Discovers a Secret Drawer With Hidden Treasure
Originally Published on
savvydime.com
and repurposed with permissions
This Texas man did not know the incredible surprise he was in for when he bought a dresser at an estate sale.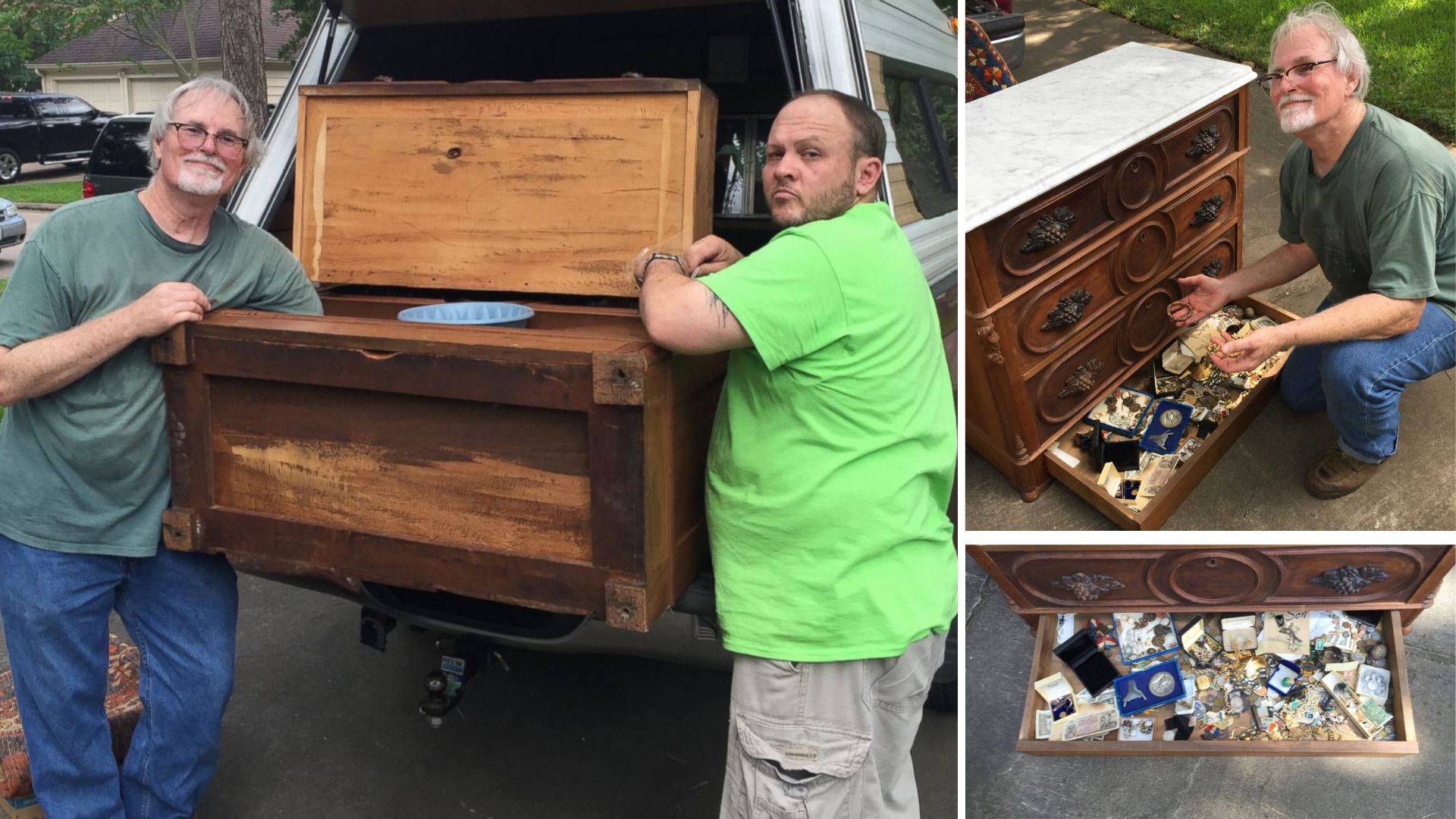 The piece of furniture had a secret drawer and in this compartment he found a treasure that would make any pirate jealous! Check out what he found.
Who is Emil Knodell?
Emil Knodell couldn't have known the surprise he was in for when he went shopping at an estate sale one day in Missouri City, Texas. The Texas man is an antiques enthusiast!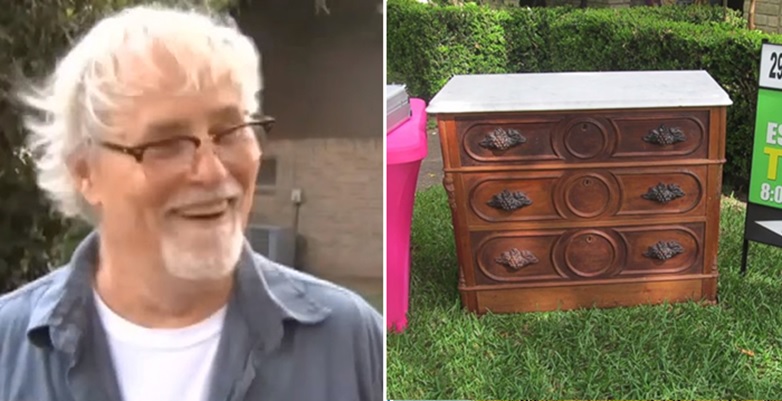 He often goes to Estate Sales to find unique antique pieces and collectibles to add to his collection. But, he got a little more than he bargained for on one specific purchase.
Premiere Estate Sales
Premiere Estate Sales is an Estate Sale Service company which hosts and organizes Estate Sales all over the country. It allows people from all walks of life to buy or sell their furniture, clothes, and other items.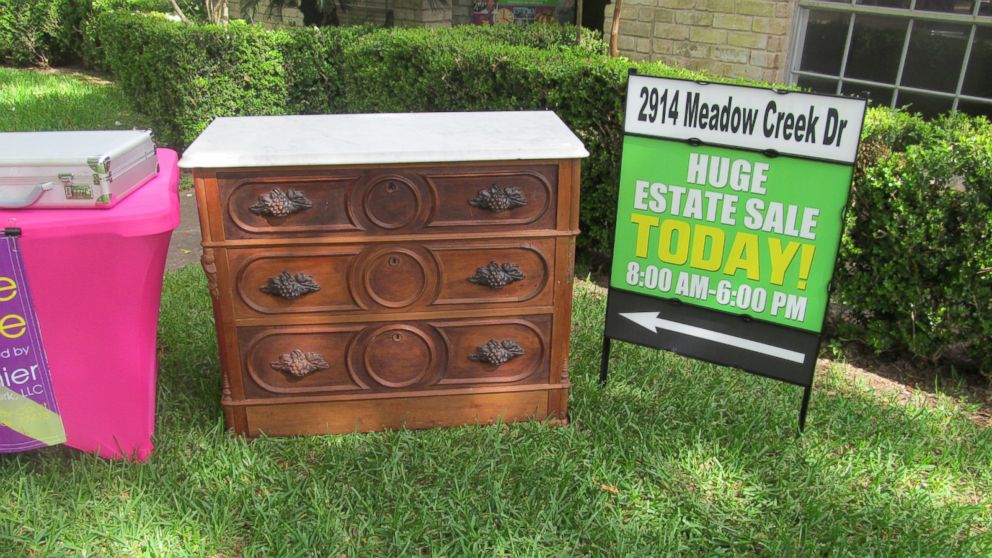 This melting pot of items can result in some very unique and special purchases, each with its own story and history. This was the case for Emil when he set his eyes on a dresser at the sale.
Good Deal on the Dresser
He spotted a beautiful dresser that immediately captured his heart. It just had to go home with him! The chest had three drawers with intricate details and wooden designs.
Emil was eager to bring it home and add it to his collection of furniture. He got an amazing deal on the dresser. The piece of furniture only cost him $100. As he would soon find out, it was worth much more than that.
The Furniture
The dresser was a beautifully unique piece of furniture that Emil couldn't possibly pass up. The wooden details were expertly crafted and the marble top made it a must-have item that Emil had hoped to use in his dining room.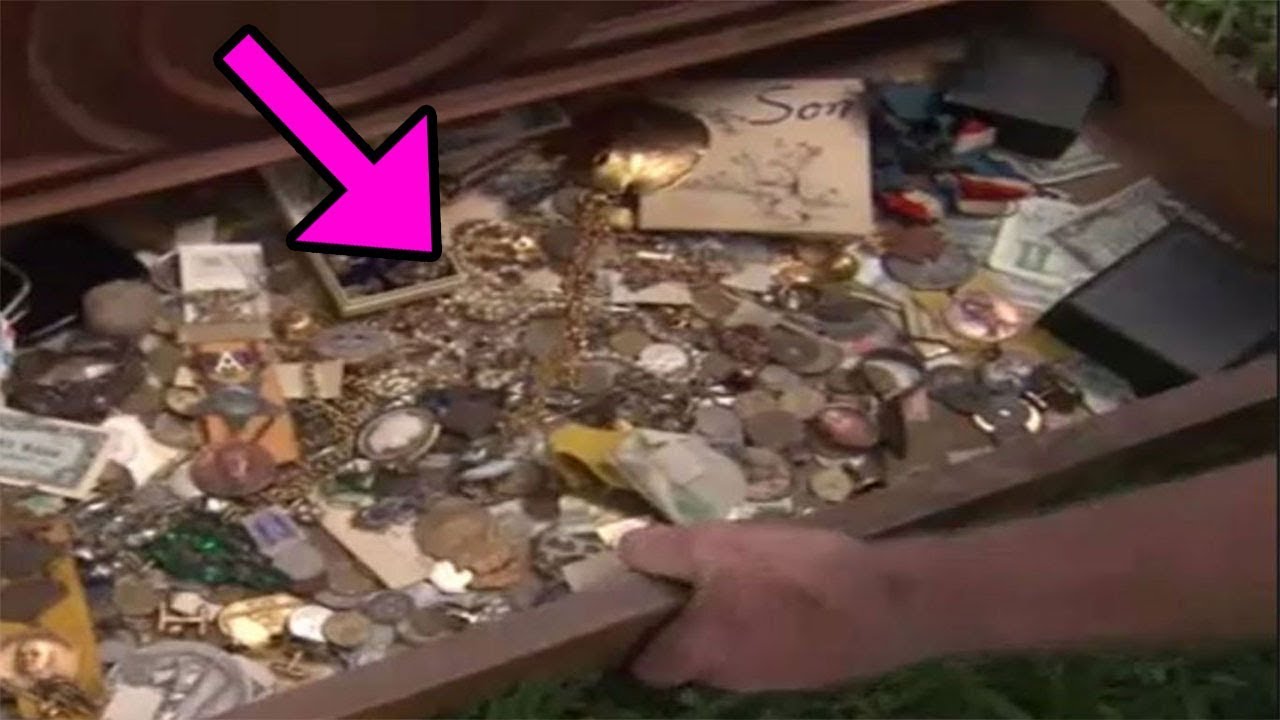 He was able to get it for such a steal because it was the third day of the sale. On this day, it had been discounted to only $100. But something was not quite right about it.
Something Was Off
As he tried to load the dresser into his car, he realized he would need to enlist some help. Jeff Allen, who worked with Premiere Estate Sales assisted Emil in loading the furniture.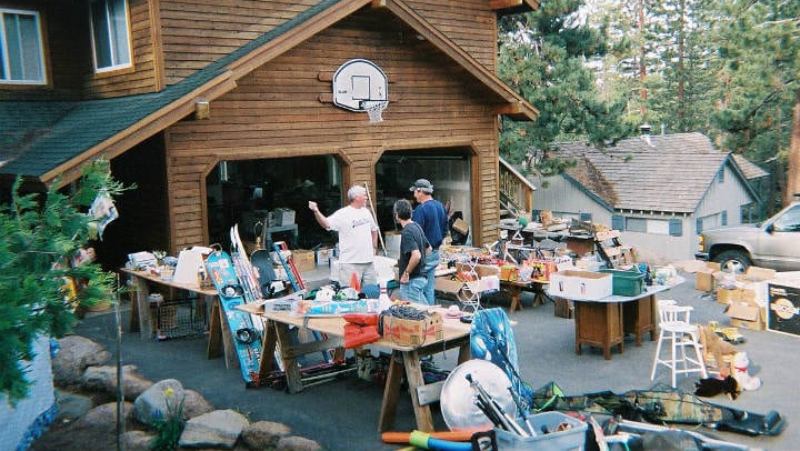 The pair quickly realized that something was not quite right. What on earth was that jingling sound coming from inside?
What is That Sound?
Emil and Jeff couldn't ignore the sound that was coming from the furniture. Jeff Allen stated, "As soon as we laid it down, it started making all this racket on the inside". It was clear, something was in the chest.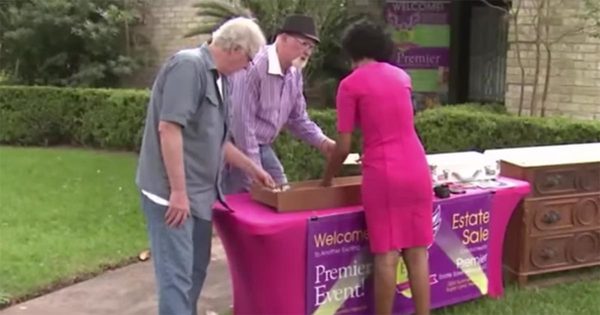 However, Emil had checked all three drawers before loading it into his car. They had been completely empty, so where was the sound coming from?
Excitement
Suddenly, the dresser had some intrigue. This was more than a piece of furniture that would go with his home decor.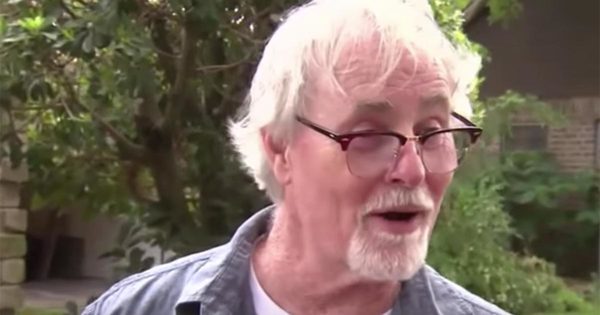 The dresser became a puzzle that he needed to crack. So, that's what he did. He began examining it more closely to get to the bottom of the noise. Something was definitely in there!
A Secret Drawer
Emil took a closer look at the dresser. He had noticed the three drawers and checked the quality of wood, but what he hadn't noticed was there was a little something hidden.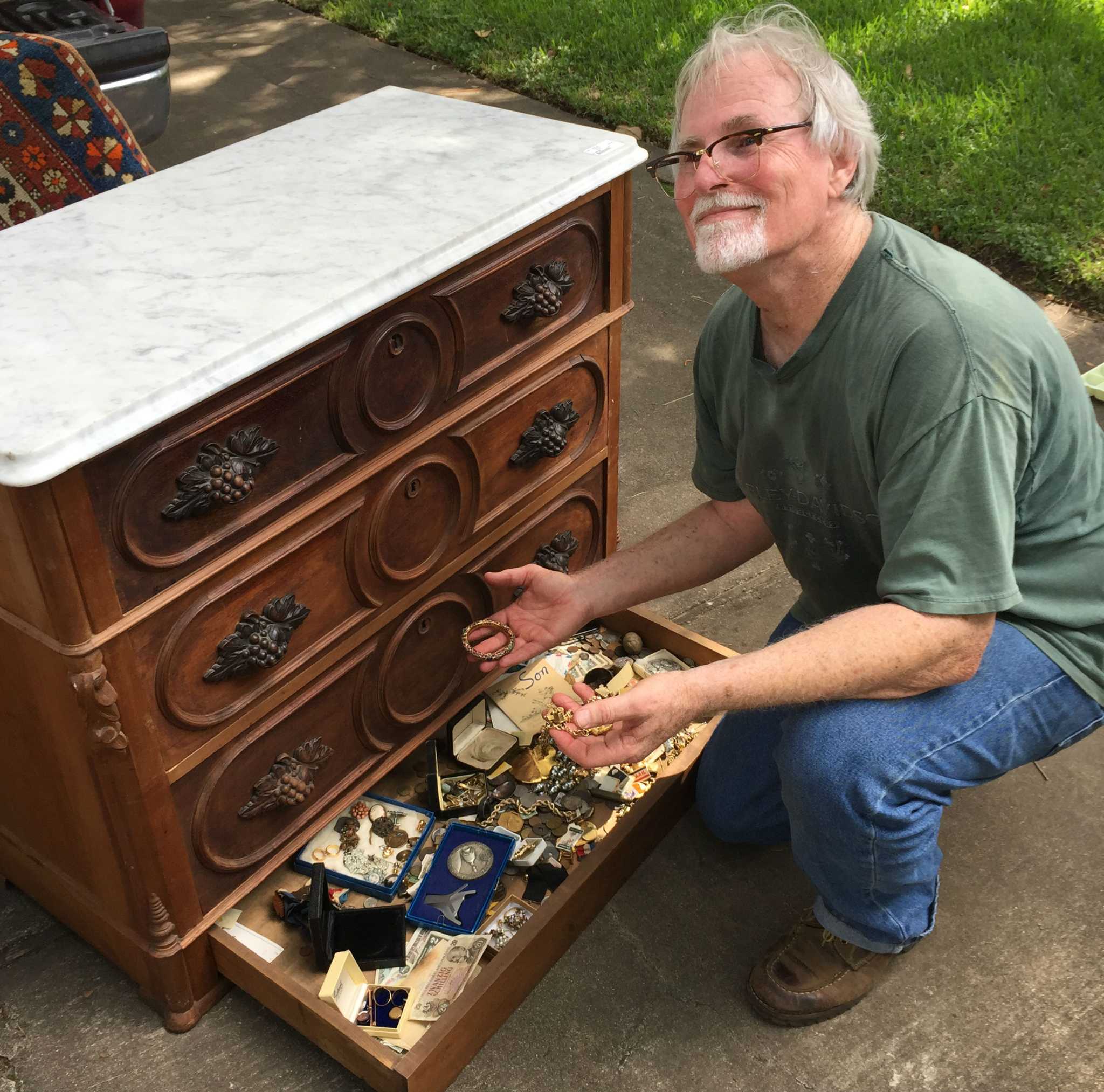 There was a fourth drawer! This secret drawer was hiding in between the main drawers and no one would have been able to see it on a first glance if they didn't know it was there. So, what could be hidden inside?
The Perfect Hiding Spot
Whoever had designed the dresser did an amazing job at keeping it hidden. The secret drawer was at the bottom of the dresser and it appeared to just be part of the base.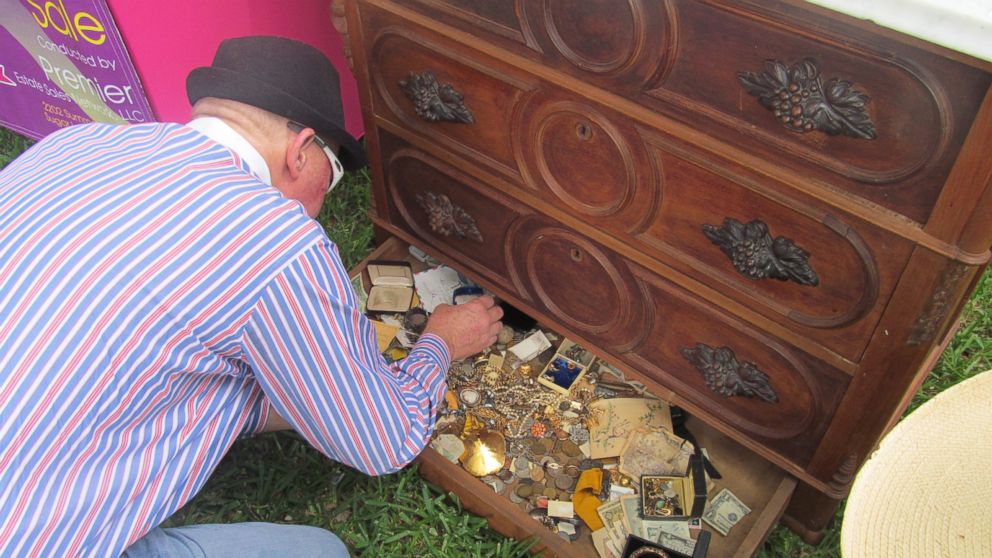 But with a little wiggle work, the men were able to get it open and it was obvious that the designer had created it with secrecy in mind.
He Discovers Treasure
When he opened up the secret drawer he found exactly what had been causing all that racket when he was moving the chest. It was filled with real treasure. The contents amazed him.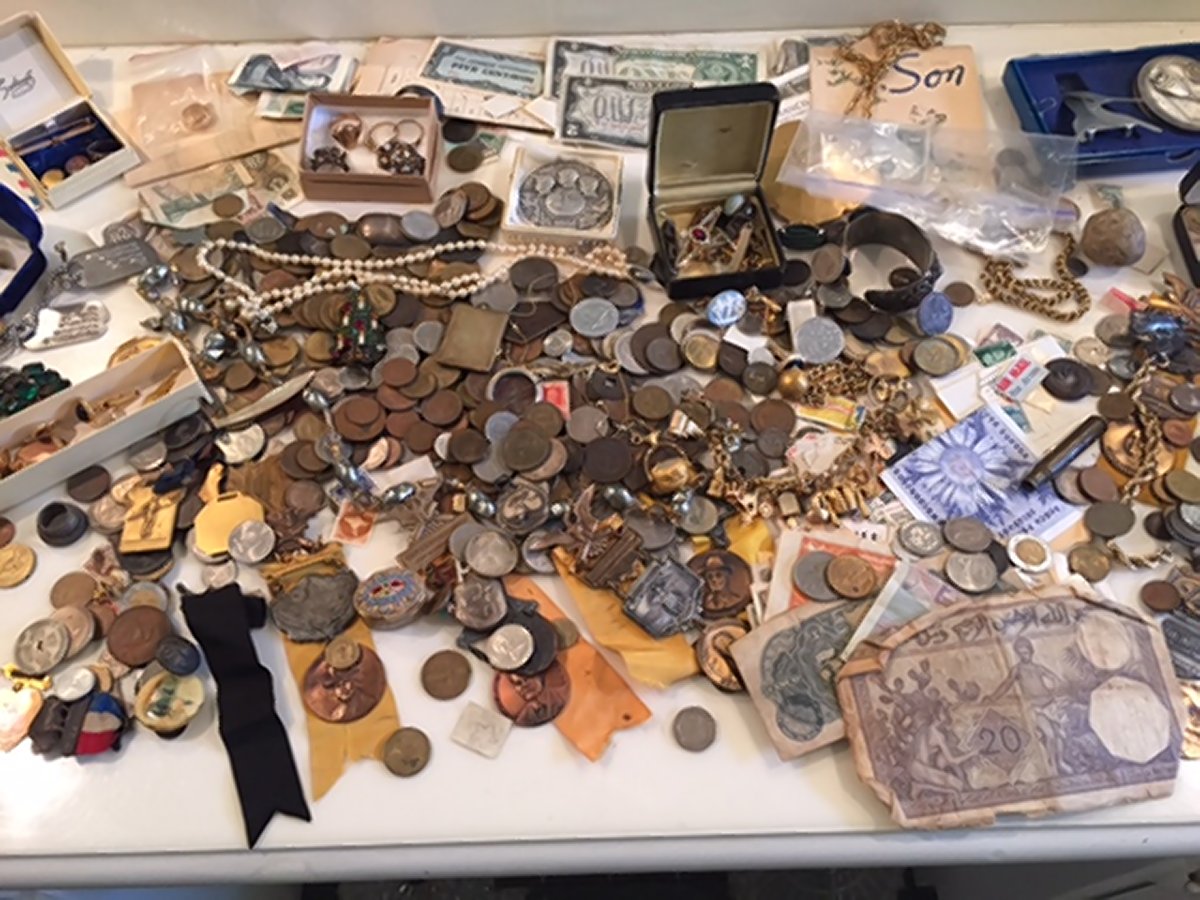 There were pearls, diamond, gold and silver coins, jewelry, and cash galore! It was a mighty bounty fit for a king, and it was all for Emil! His $100 dresser was suddenly much more valuable.
Other Secrets in the Drawer
There was so much to discover in one secret drawer. Someone had used it as their collection so there were lots of personal items in addition to the valuables.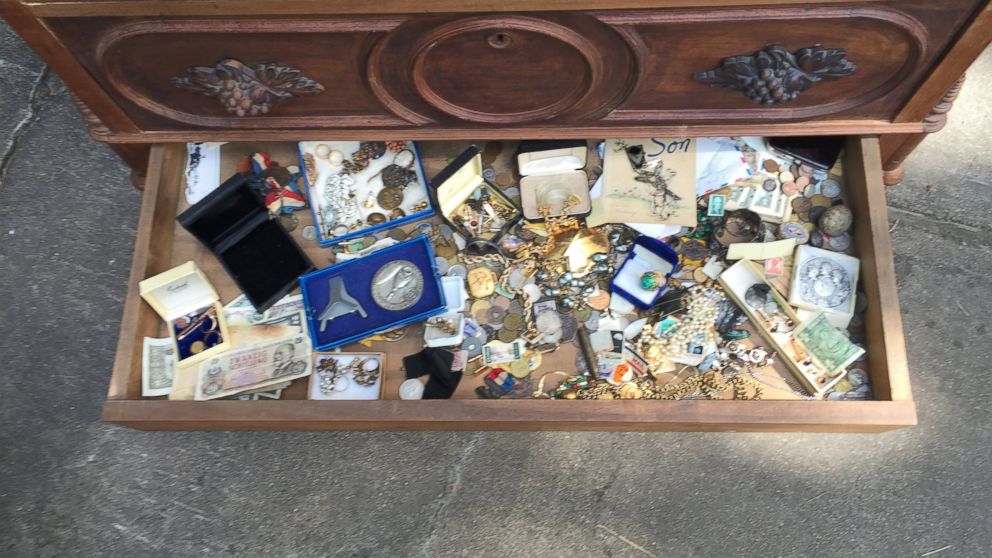 This included military dog tags and Civil War memorabilia. There was even a lock of hair! Emil dug through all the treasure and kept discovering interesting finds. It was not at all what he had expected.
They Were Shocked!
Emil and Jeff were naturally quite shocked at the riches that were hidden in the drawer. It was something out of a fairy tale! Jeff said that the two were obviously very fascinated with the discovery.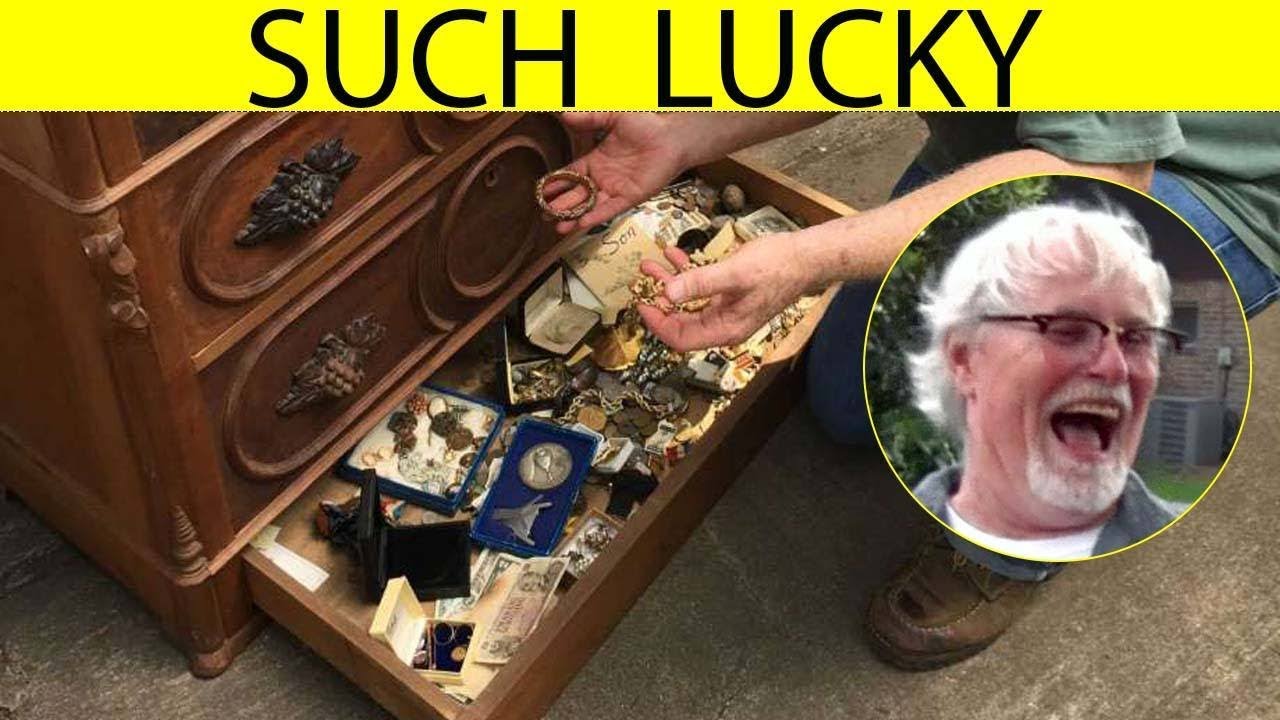 Jeff noted that "there were rings , diamonds, gold, and all kinds of stuff. It was a real adrenaline rush. Both of us were in shock for a second". 
How Much Was it All Worth?
Naturally, we are all wondering how much this impressive loot was worth. Unfortunately, we don't know exactly how much the found treasure was worth, but we can estimate that it was all worth a pretty penny.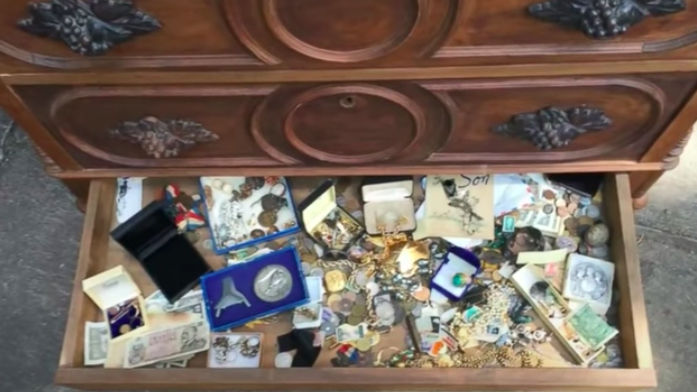 The necklaces and bracelets in the drawer had precious jewels that could be worth thousands of dollars, not to mention the rare coins and diamonds and emeralds.
What Should He Do?
The Texas man now had to ask himself what he should do with this amazing discovery. He had bought the dresser fair and square. Technically, the treasure was his.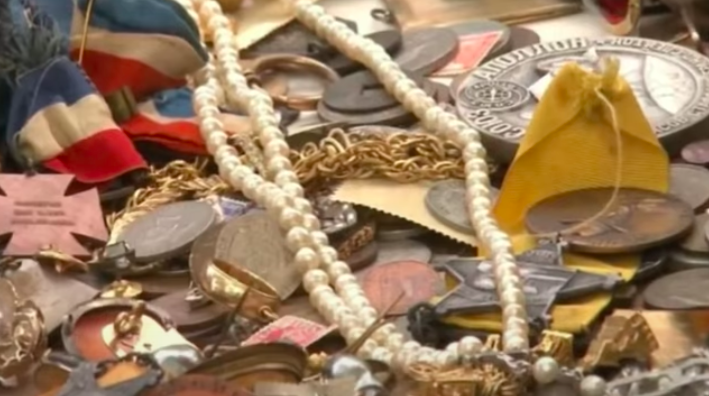 He could buy so many more Estate Sale treasures with this new bounty. And the story behind the discovery was even more exciting. But, Emil had other plans.
An Honorable Decision
He was not comfortable taking the treasure. Emil decided to give the drawer back to the original owners. He reached out to the Estate Sale company and reported what he had discovered.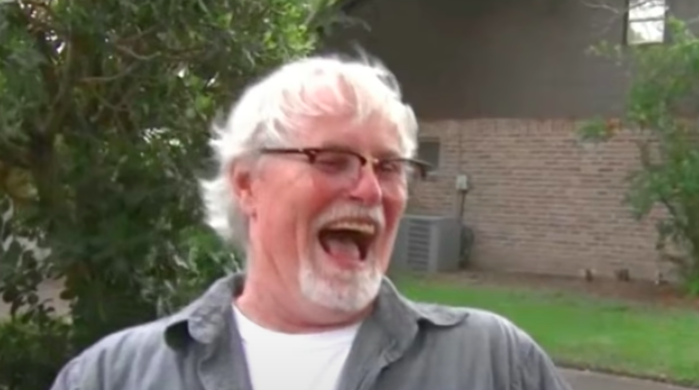 The company was able to reach out to the former owners and return the belongings to the rightful owners. 
Why Emil Made His Decision
Emilt felt that it wouldn't have been fair for him to keep the treasure because it was not rightly his. He explained that he had bought the chest, not the treasure inside of it, therefore he did not have any claim to the valuables.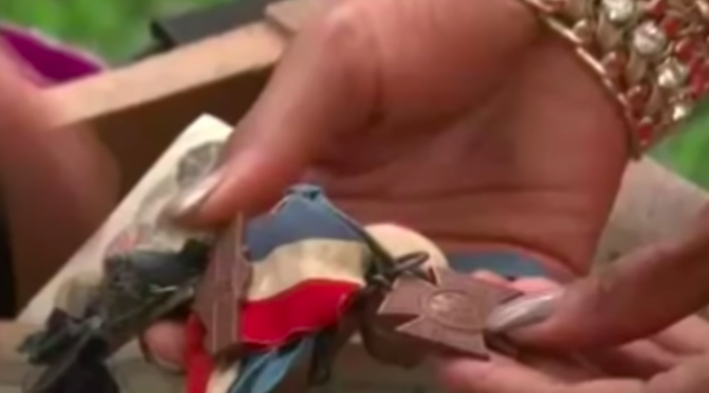 He explained, "I bought the chest of drawers. I didn;t buy those things. If I kept them, I would never feel right about it. There would be a cloud over the whole thing. It's a feeling more than anything else". 
The Personal Value
There was more than just monetarily valuable items in the dresser. In addition to all the jewels and riches that were collected in the drawer were some things that might have been of extreme personal value to the owners.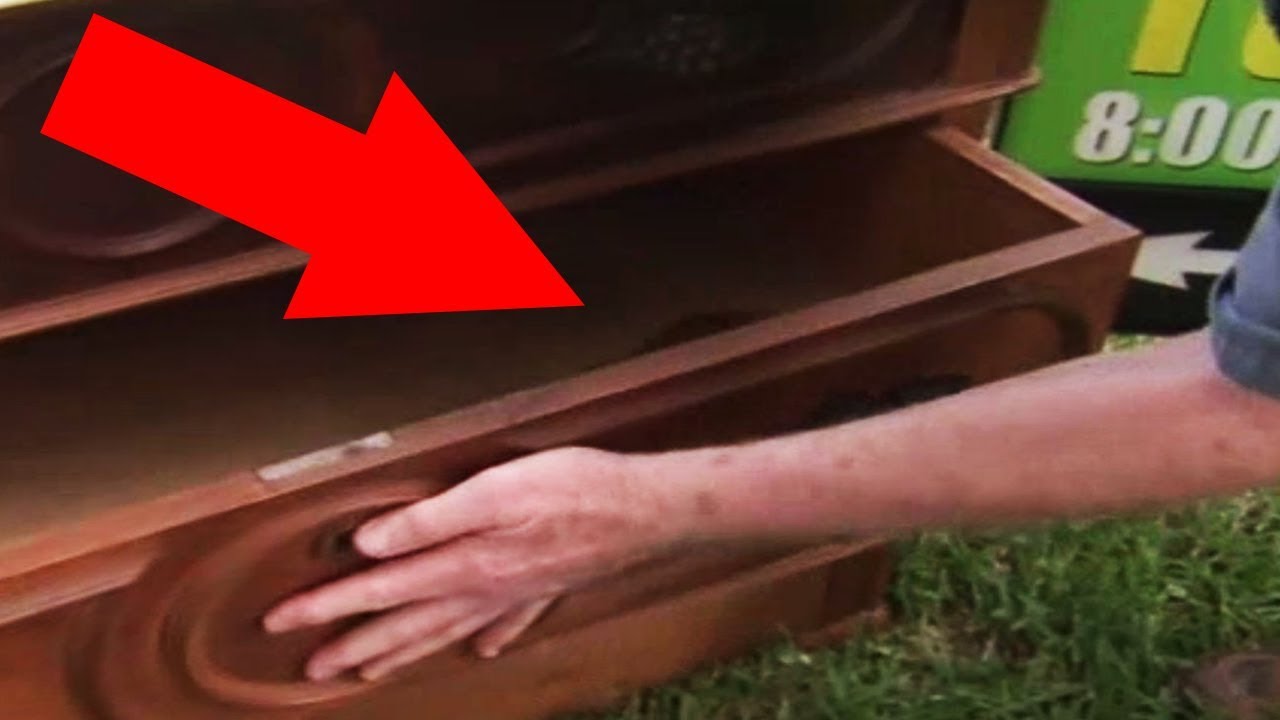 This included some war medals and other family valuables that might not be worth tons of money but certainly meant a lot to someone. Emil couldn't keep those things for himself.
Jeff Was on Board as Well
Jeff, who had been in charge of the whole estate sale, was glad that Emil wanted to return the goods. Emil explained, "I'm an old ex-marine and I try to do the right thing. Jeff also, the man in charge, his immediate reaction was, 'Let's call the owner'".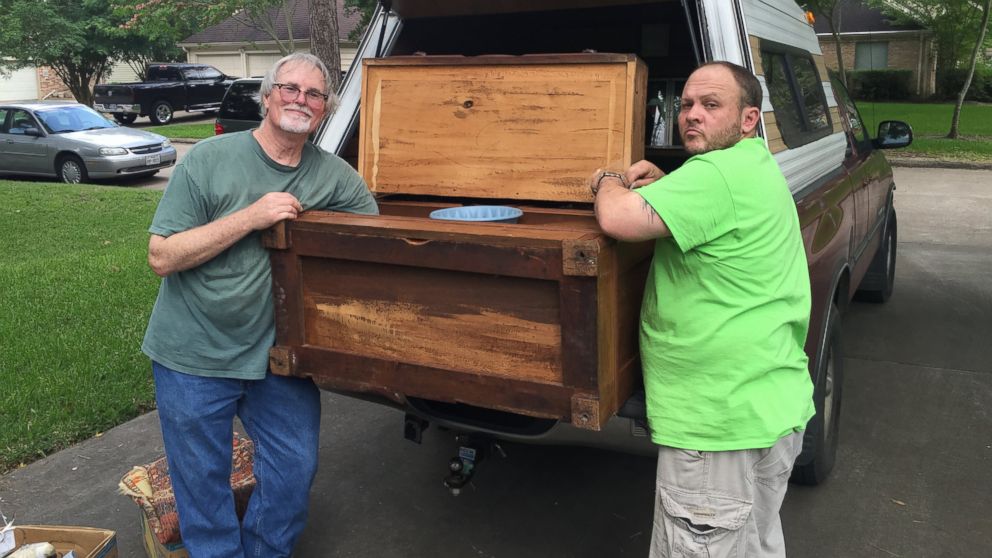 The two were on the same page. Emil stated, "This is fantastic. Let's call the owner and get the stuff back to them". There was never any question in their minds about who it belonged to.
Getting the Dresser Back Home
Jeff called the estate executor, who was the son of the man who had passed away. The son had no idea of the treasure in the drawers. He did say that he remembered the dresser being in a house in Michigan when he was young.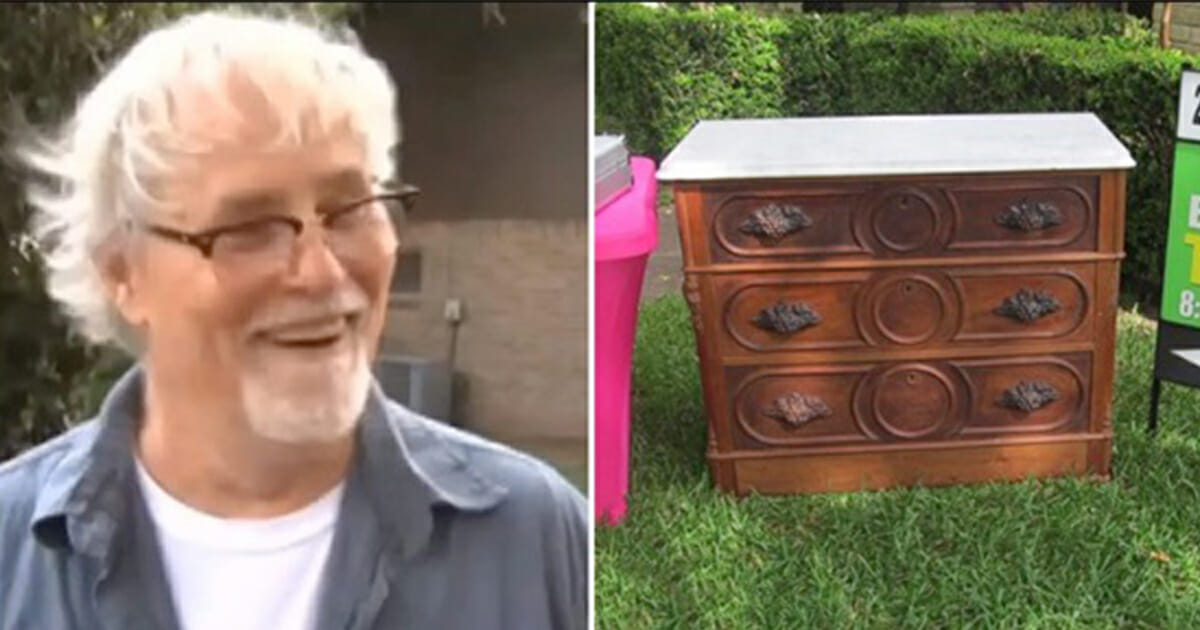 Apparently the dresser belonged to his grandparents and the son "had no idea there was a hidden compartment". So the items likely belonged to his grandparents and he never would have known that the items were stored in the furniture had Jeff and Emil not reached out.
A Heartwarming Story
Emil's kindness is refreshing! An incredible story about discovering hidden treasure turned into a heartwarming tale of a man with total integrity.
We hope the original owners are enjoying their spoils and we hope that Emil continues to hunt for his next big find at the estate and garage sales that he frequents. 
Emil Isn't the Only One to Find Treasure
When old furniture is sold, it's not unheard of that littles secrets and treasures might be found inside. Especially since antiques are often passed down through multiple sets of hands, there can be lots of fun things to find inside.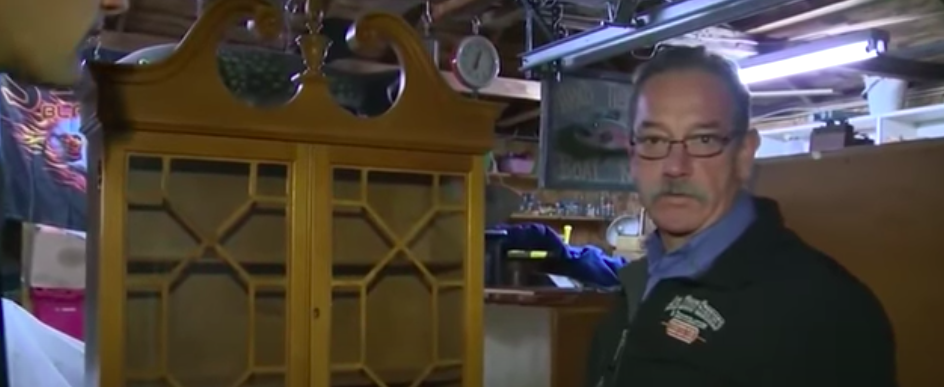 It's part of what makes inheriting old pieces so exciting for garage sale and auction enthusiasts. One man found an unbelievable fortune in a desk he bought at an auction.
A Secretary
Secretary desks are notorious for hiding treasures in them. This one in particular was a Governor Winthrop Secretary model. This desk is a fairly common find at auctions.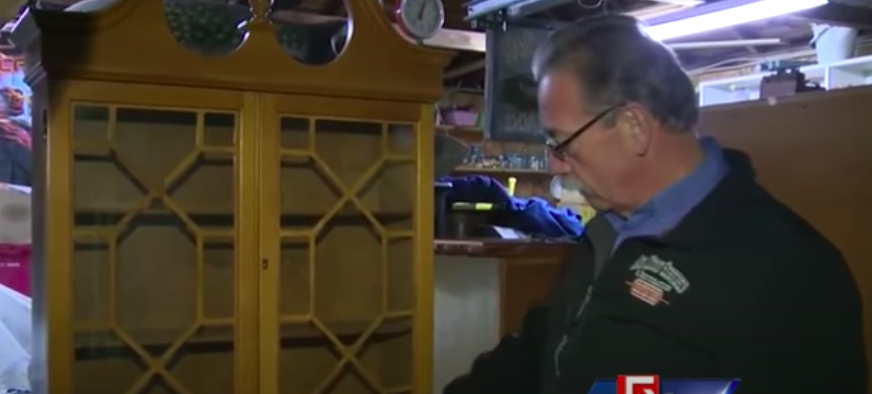 While they are very beautiful, they aren't typically a rare or special find. One woman who worked at the auction where this desk was sold stated that they "see them practically everyday". 
These Desks are Notorious for Hiding Treasures
This kind of desk has a bit of a reputation for hiding wonders. It has lots of different compartments that are good for stashing money, secrets, and other valuables.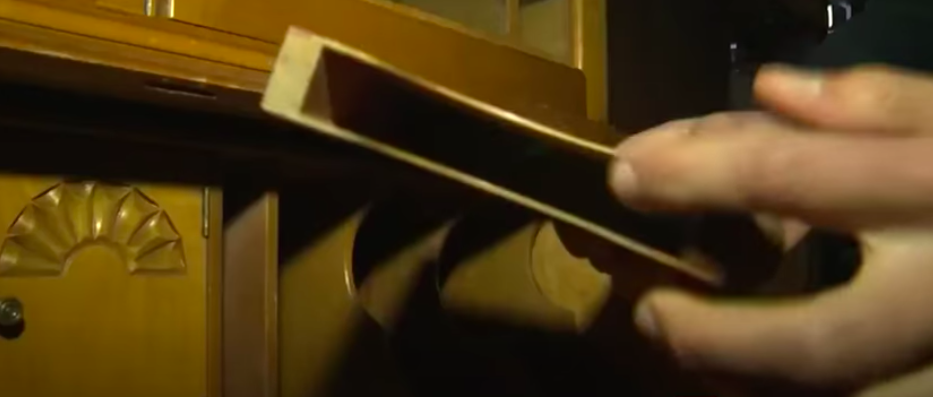 The other reason these desks seem to often have hidden treasures is because they are an older style so they have been passed down and hold tons of stories from previous owners.
The Lucky Phil LeClerc
A man named Phil LeClerc had a winning bid of $40 which he spent on the desk at an auction. Little did he know that he was getting much more than a regular desk when he made this purchase.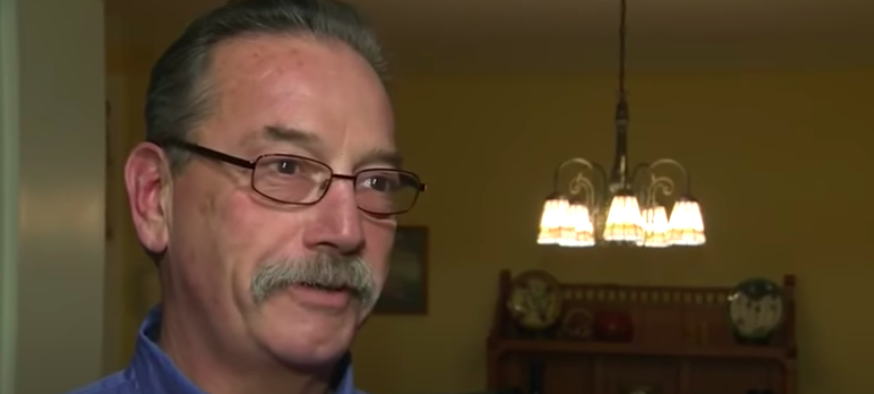 At first glance, $40 seemed to be the right price for the piece of furniture. It wasn't in great condition and needed some TLC to bring it back to its former glory. A foot was missing and another piece was stowed away in one of the drawers.
The Discovery
When Phil was moving the desk around to try and get a good look at all the work that needed to be done he discovered something that completely amazed him.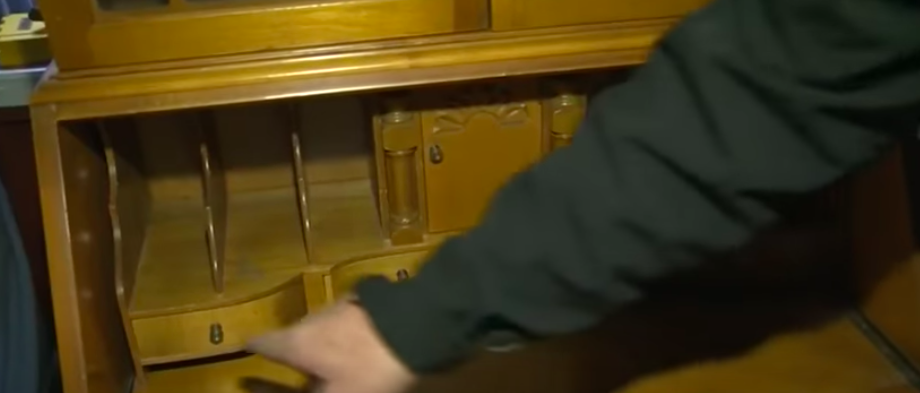 While rattling around the desk, an envelope dropped down from a narrow opening somewhere inside the compartments. Inside the envelope was a huge sum of money.
There Was $100,000 Hidden in the Envelope!
In the envelope was a bunch of cash. He started counting the money with small bills. He saw $20s and $50s but before he knew it he was counting through 200 and 500 dollar bills.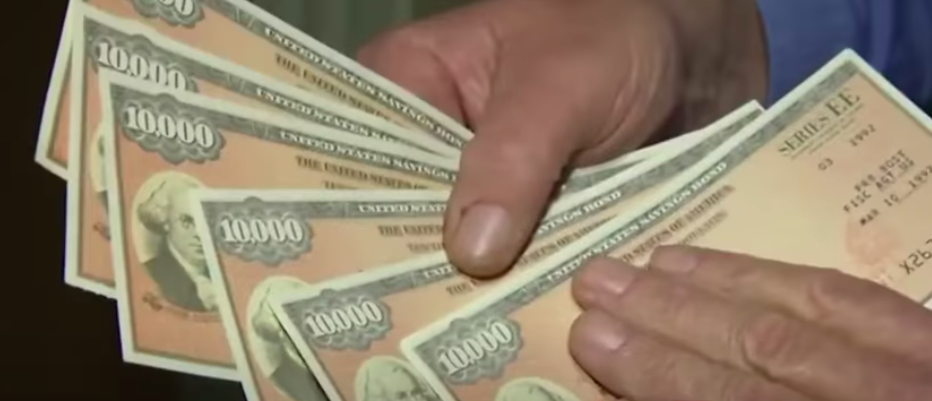 Eventually he found a stack of 6 $10,000 bonds! He was holding more than $60,000 which had fallen from a desk he purchased for $40. It was unbelievable. In total, there was over $200,000.
Phil Tracked Down the Owner
Like Emil, Phil did not feel comfortable keeping the money for himself. He felt it wasn't his to keep. He went back to the auction and tracked down the original owner to give them back the money that was rightfully theirs.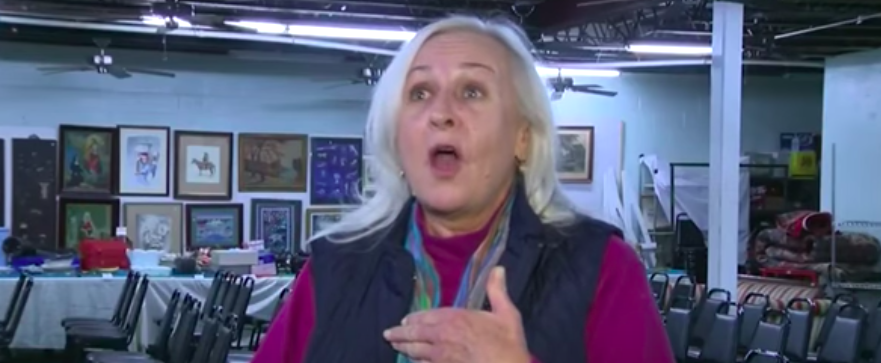 As it turned out, the owner of the desk was in real need of that money. He was very grateful that Phil had kindly returned it instead of keeping it as his own.
His Good Deed
The owner of the desk needed that money to help his 94-year-old father. He had been selling items form his father's house to pay for his care.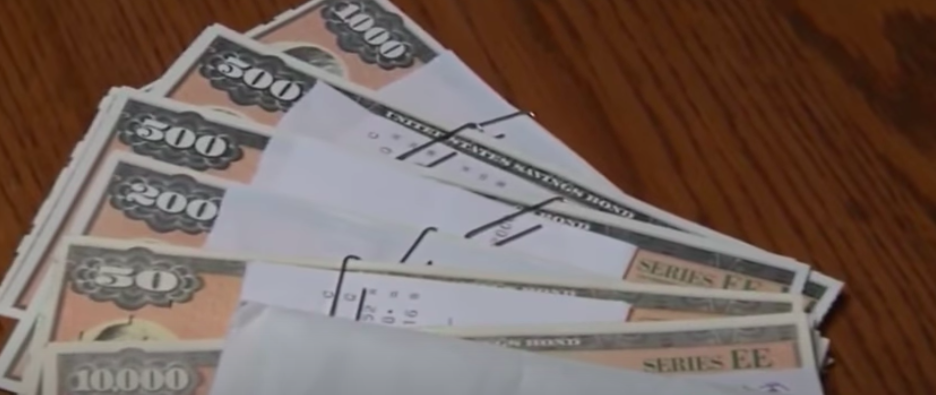 This was how the desk ended up in Phil's possession. That money would go a long way in caring for his ailing father. That kind of money was life changing.
Just in Time
The act of kindness really couldn't have come at a better time because when Phil found the owner and the auction house notified them of the money that was coming their way, it just so happened to be Thanksgiving.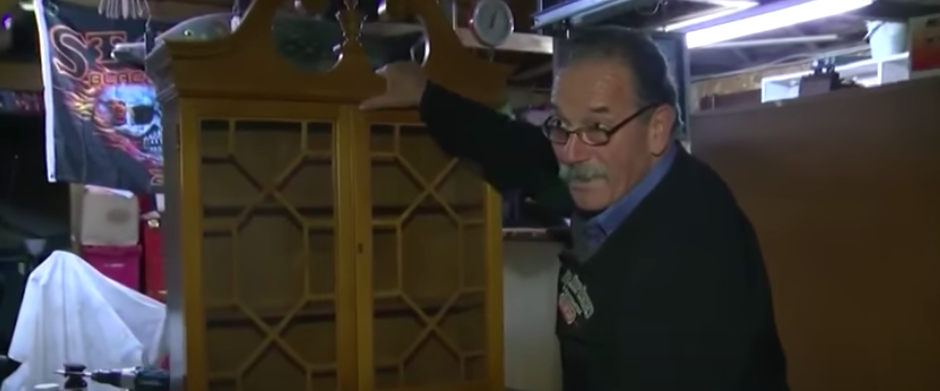 The woman who worked at the auction house said "Happy Thanksgiving" to which the owner of the desk replied, "Oh it will be now!"