Love Conquers All: Hollywood's LGBTQA+ Power Couples
Since the Defense of Marriage Act and California's Proposition 8 were struck down in 2013, and jurisdictions in other countries adopted similar legislation, same-sex couples in the United States and the world have been celebrating the freedom to marry.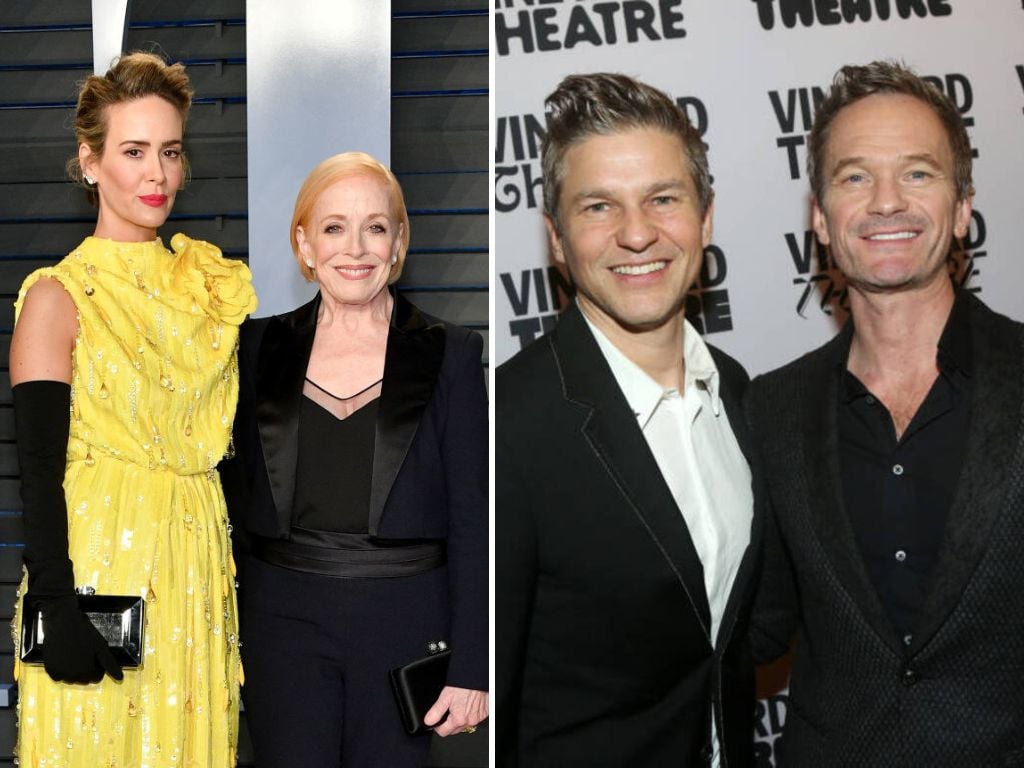 From England to California, celebrities and everyday people have been saying "I do" and walking down the aisle. Let's look at all the same-sex couples who have joined together in marriage since this historic milestone!
Love Conquers All: Cynthia Nixon's Journey to Finding True Love 
Cynthia Nixon's journey to finding true love was an unexpected one. She began dating Christine Marinoni in 2004 and five years later, they were engaged. She told The Telegraph that when she fell in love with another woman, it didn't seem strange to her.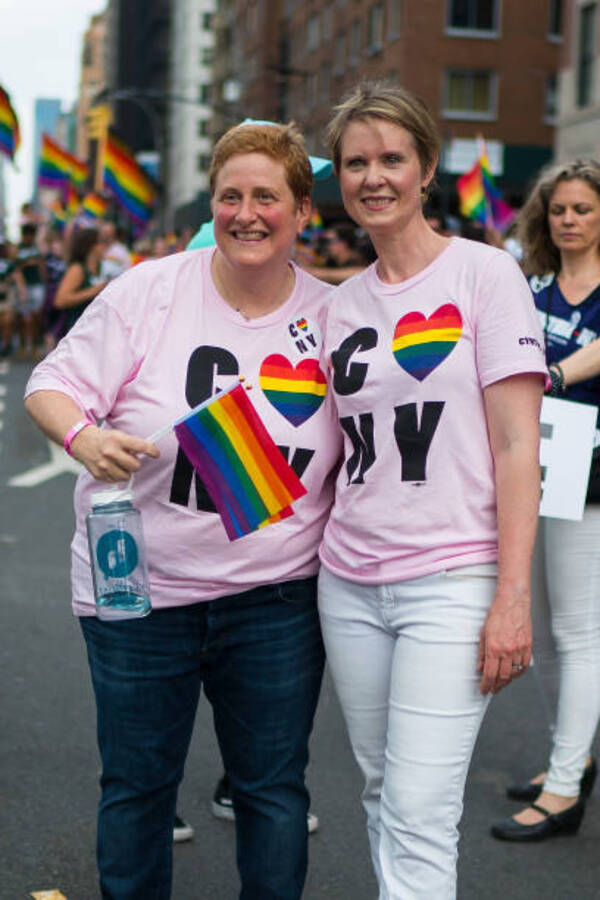 In 2011 they had a son, Max Ellington, and they wed in New York City the following year. Nixon is also the mother of two sons, Samuel and Charles, with her ex Danny Mozes. Love truly conquers all.
Love Story of Martin and Jwan: A Match Made in Heaven 
Martin and Jwan's love story was a surprise when they announced their marriage in January 2018. Martin confessed to Attitude magazine that the moment he saw Jwan, he knew they were meant to be.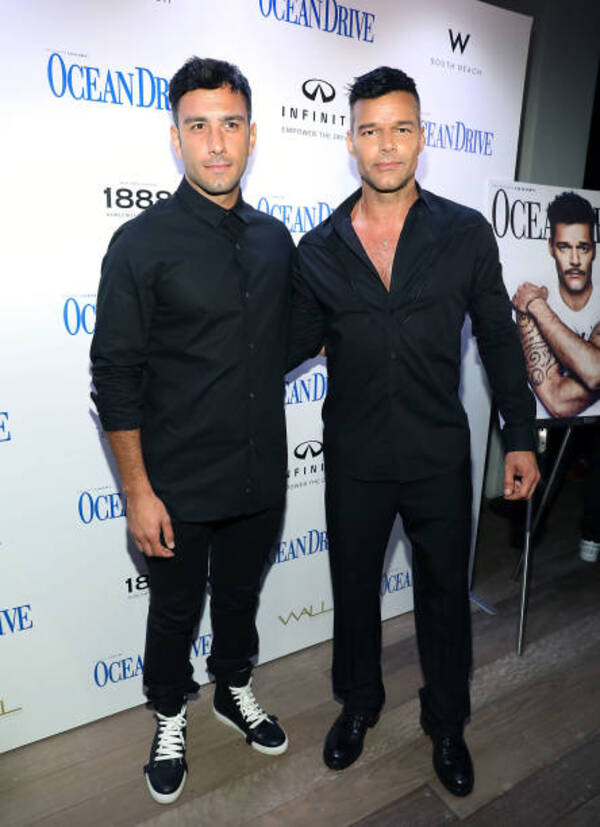 He said: "I said, 'I am going to marry this guy.' And apparently, he said exactly the same thing." Together, they make a beautiful family of six and are happy to be in the public eye and use their relationship as a platform for positive activism.
Two Souls United: The Epic Love Story of Billy Porter and Adam Smith
Billy Porter and Adam Smith's story is one of true love and destiny. They first met in 2009, but sadly went their separate ways the following year. However, five years later, their paths crossed again – their romance was rekindled.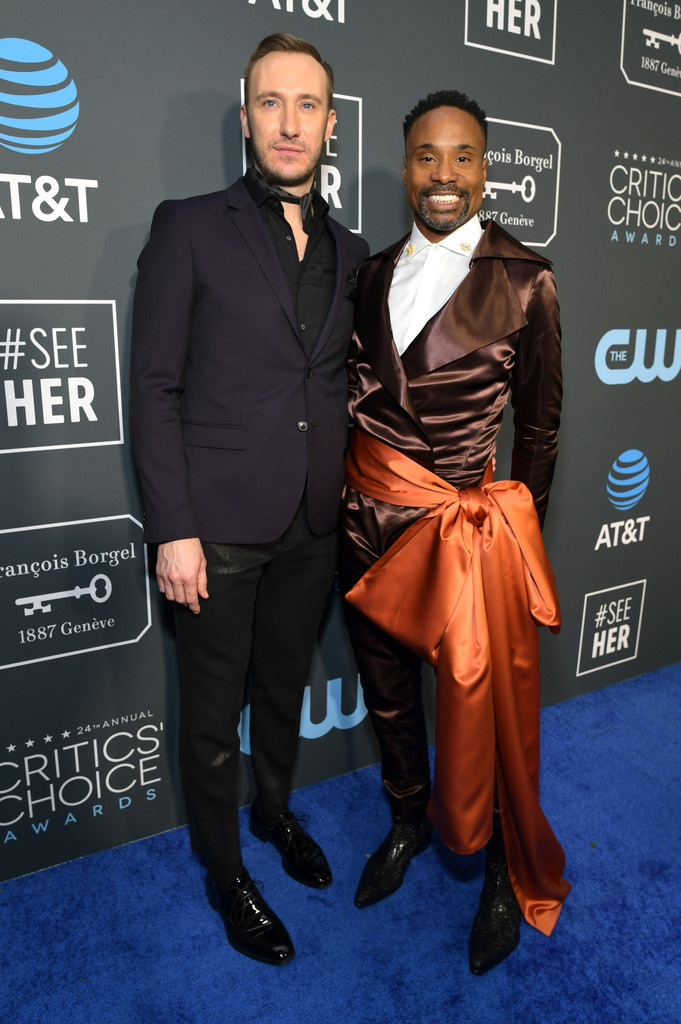 In 2017, they tied the knot in an unforgettable ceremony that Smith described as more beautiful than he could ever imagine. After a decade of friendship and love, two souls were united, and the world rejoiced.
Love Story of Jesse Tyler Ferguson and Justin Mikita 
Jesse Tyler Ferguson and Justin Mikita met at the gym. They got engaged in Mexico in 2012 after two years together and were married the following year at a lavish ceremony in New York City.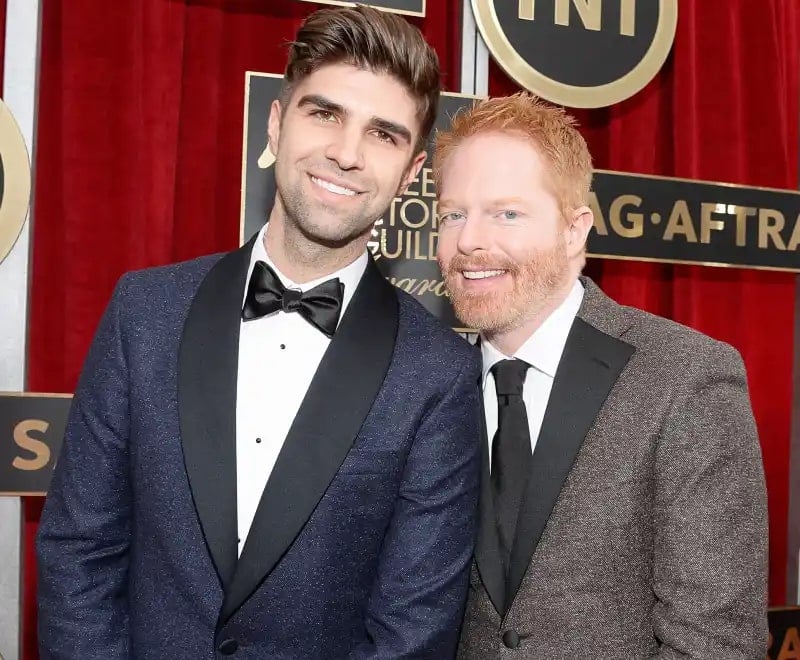 Showing their support for the state that legally recognized their union, they chose to tie the knot there. In 2020, the couple welcomed their first son, Beckett Mercer, and in 2022, they announced they are expecting their second child. An incredible love story of two inspirational individuals!
Love Across Ages: Sarah Paulson and Holland Taylor 
In 2016, American Crime Story actress Sarah Paulson and Holland Taylor went public with their romance after meeting years earlier. In an interview with The New York Times, Paulson spoke candidly about the age gap between them, saying she doesn't want to feel "straitjacketed" by what is expected of her.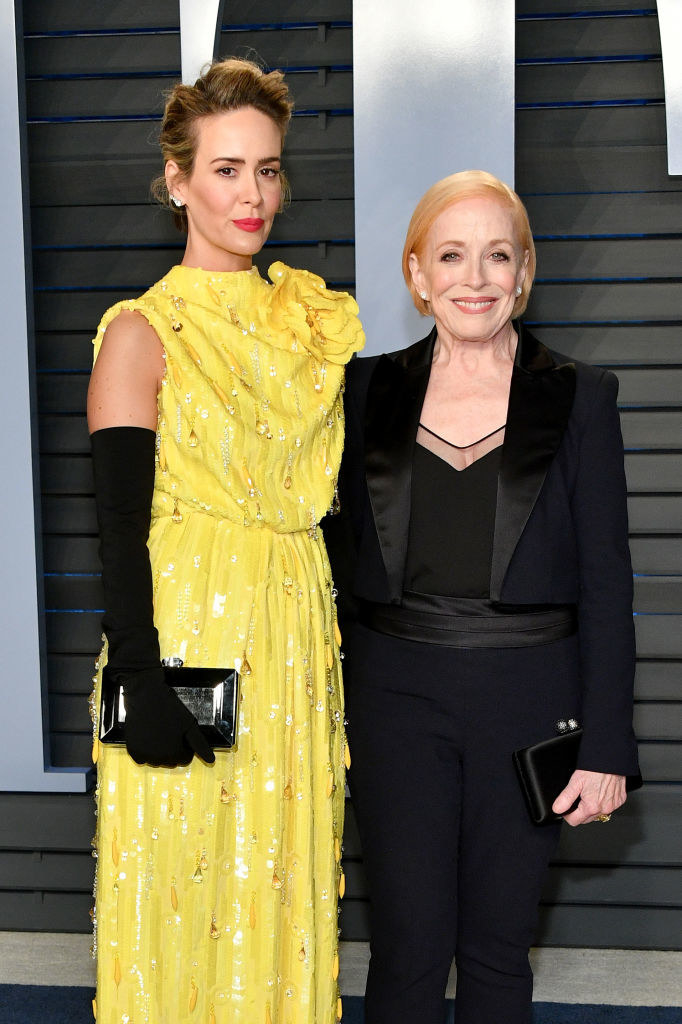 She did, however, make one thing clear: "I am in love, and that person happens to be Holland Taylor." This love story between two strong and independent women inspires us all!
Love Story of Lance Bass and Michael Turchin 
It was love at first sight for Lance Bass and Michael Turchin when they met at a birthday party in Palm Springs, California in 2010. After dating for a year, Bass proposed to Turchin in August 2013, and the couple tied the knot in December 2014.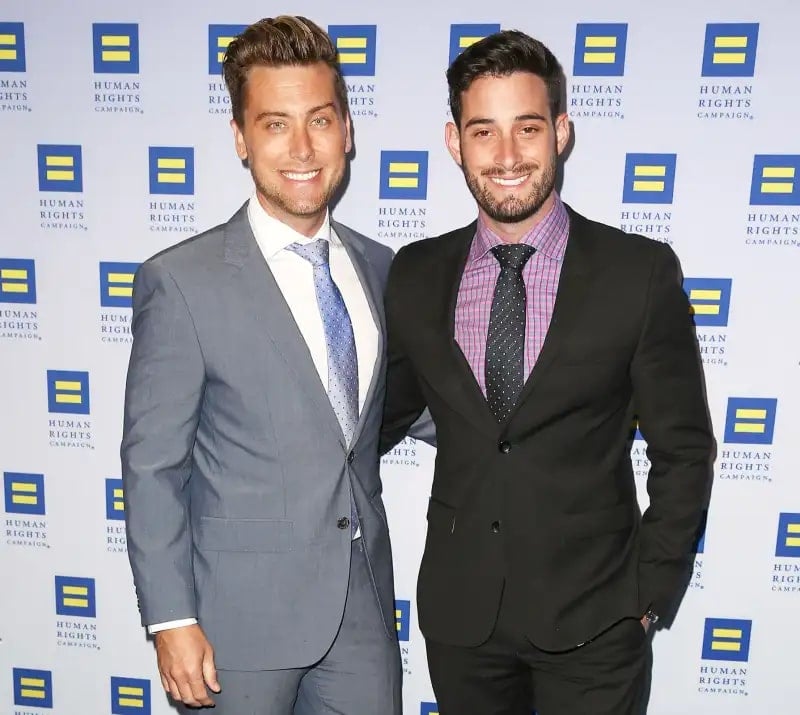 It was a joyous moment for the couple when they announced in June 2021 that they were expecting a twin son and daughter via surrogate. Alexander and Violet were born that year, making the Bass-Turchins a beautiful family of four.
Love Story of Neil Patrick Harris And David Burtka 
Neil Patrick Harris and David Burtka are perfect examples of true love. The couple started dating in 2004 and proposed to each other in 2006, although they kept the news of their engagement a secret until June 2011. By this time, the twosome were doting parents of twins Gideon and Harper, born a year earlier.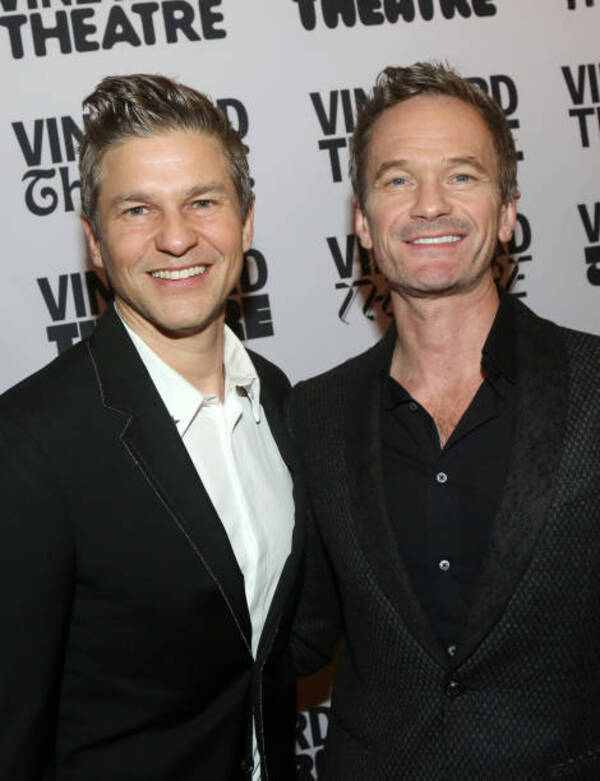 After gay marriage was legalized in New York, they finally tied the knot in Italy in September 2014. It's truly a heart-warming love story proving that love conquers all.
True Love: Elton John and David Furnish 
Elton John and David Furnish are the epitome of true love. The couple, who have been together since 1993, were instantly attracted to each other when they first met. As a testament to their strong relationship, every Saturday for 16 years, the couple exchanged cards to express their love for each other.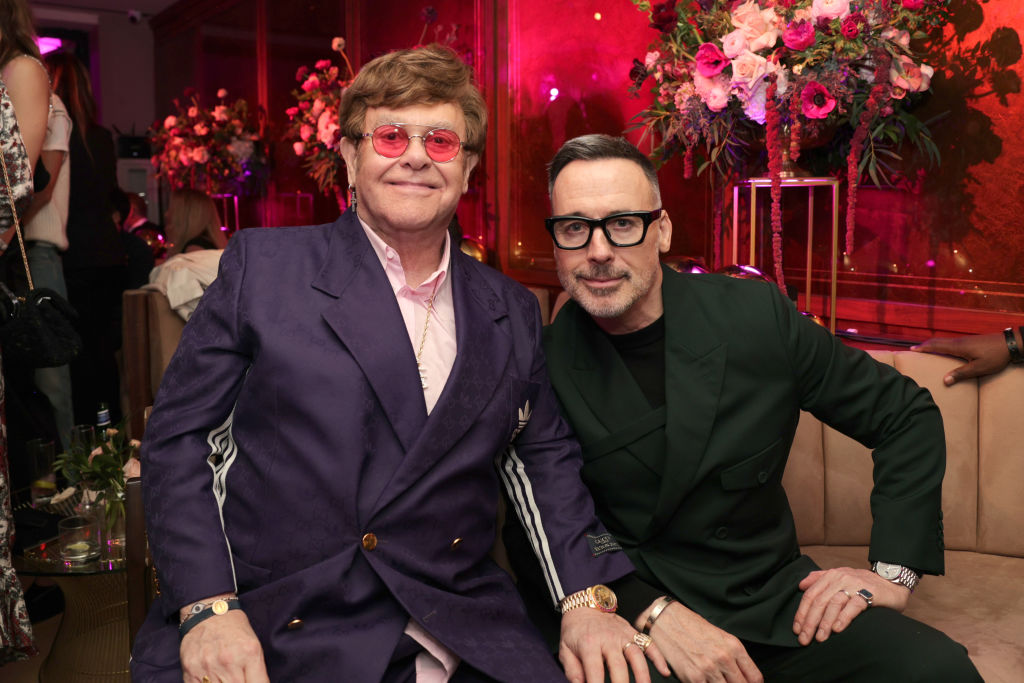 In 2010, John and Furnish welcomed their first son Zachary, followed by their second son Elijah three years later. With two beautiful boys, the couple's union continues to grow.
Celebrating True Love: Ellen DeGeneres and Portia de Rossi 
Ellen DeGeneres and Portia de Rossi are an iconic couple. Both well-known actors in their own right, Degeneres is the queen of the talk show scene, and her wife starred in Arrested Development and ABC's hit show Scandal.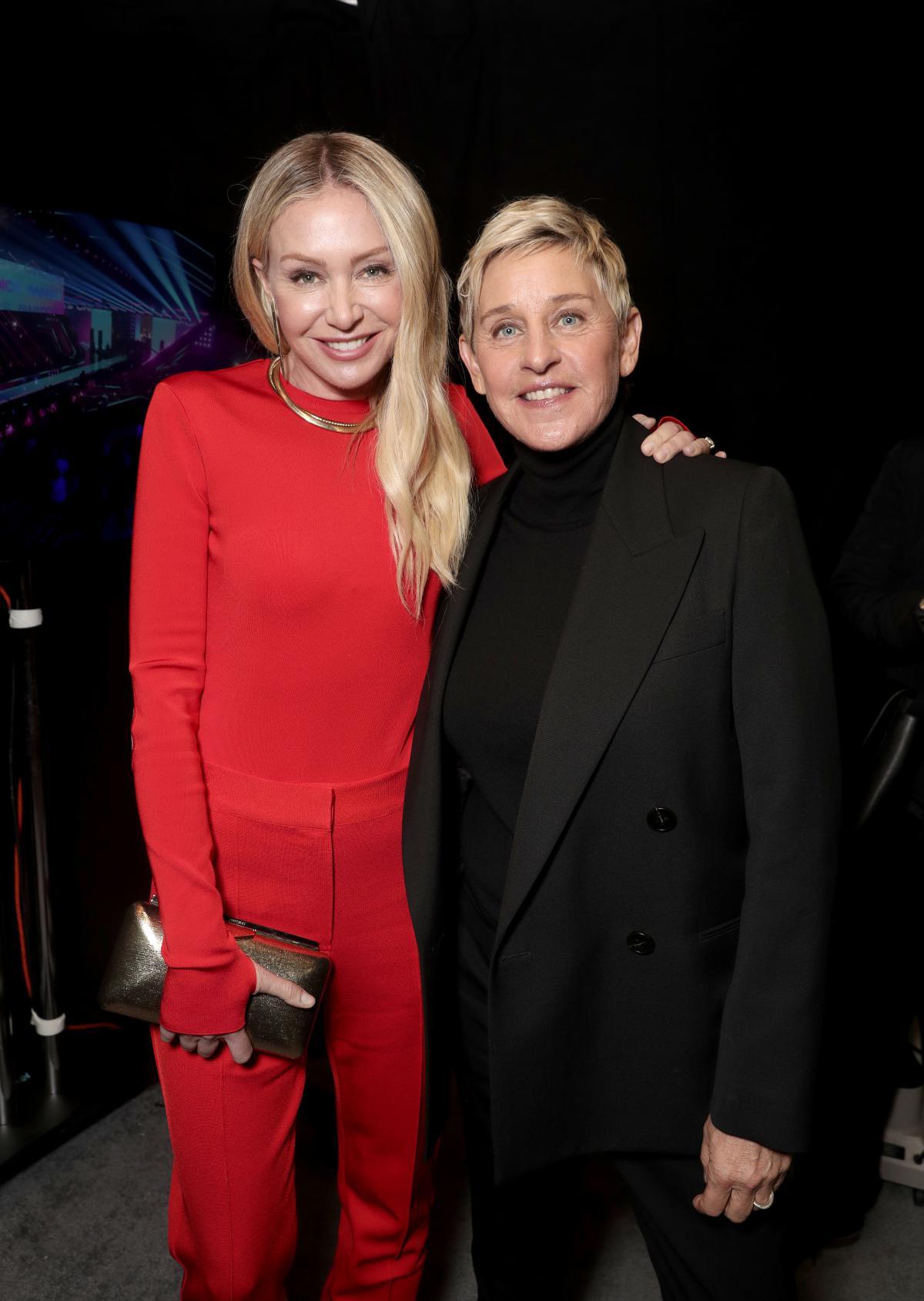 The two married in 2008 in a private ceremony and have been there for each other every day since. On their anniversary, DeGeneres wrote, "Being her wife is the greatest thing that I am." Truly inspiring, their love for each other shines!
Uniting After 21 Years: George Takei and Brad Altman Tie the Knot 
After 21 years of being together, George Takei and Brad Altman finally decided to make things official and unite in marriage. In September 2008, the two exchanged vows at the Japanese American National Museum in Los Angeles, CA, in a multicultural ceremony that truly reflected their relationship.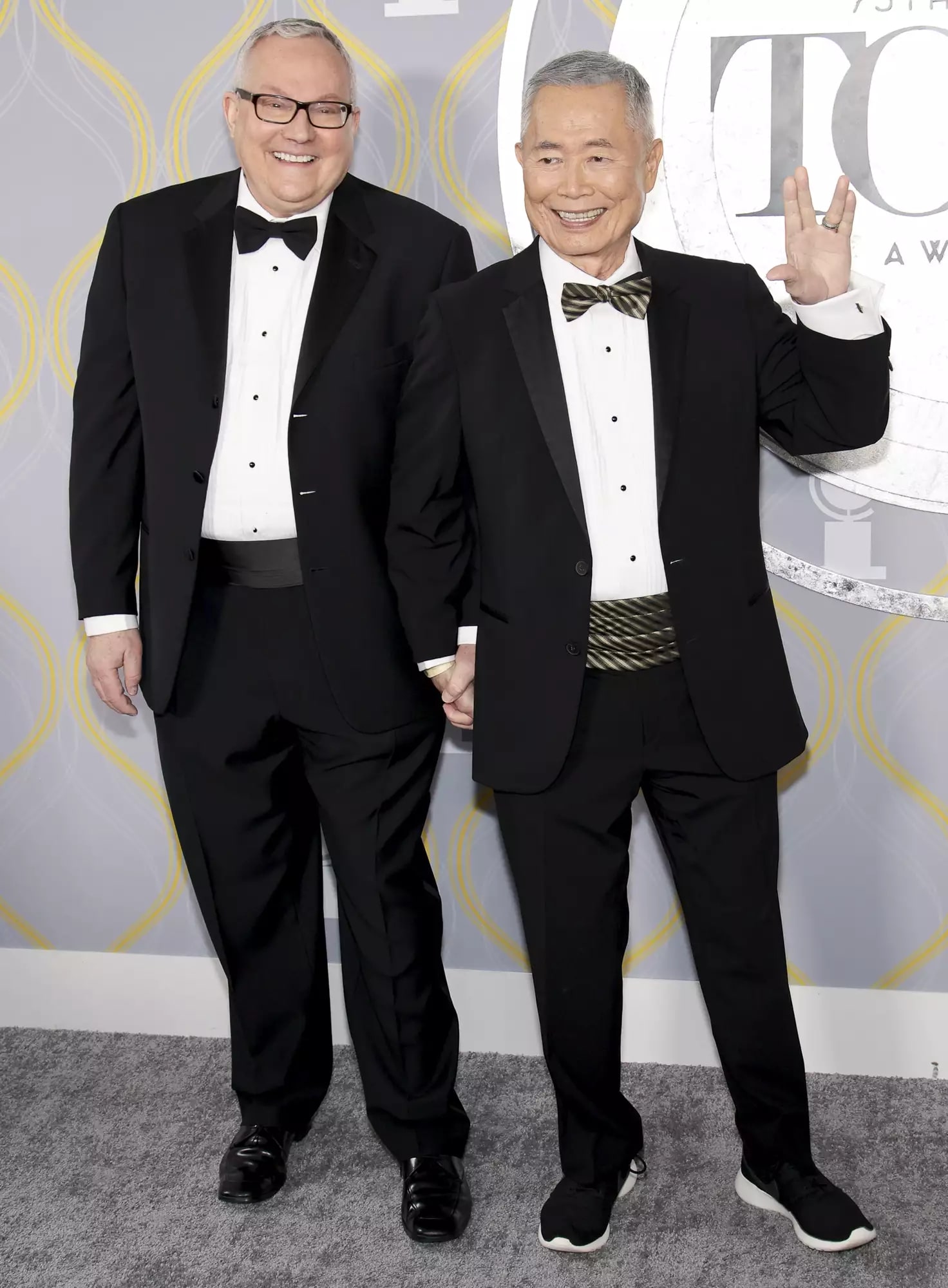 The Star Trek actor lovingly described his partner as an "organized, detail-obsessed, punctuality-driven control freak." The couple is living proof that two people can truly "live long and prosper" together.
Jim Parsons and Todd Spiewak: A Heartwarming Love Story 
Jim Parsons and Todd Spiewak have a heartwarming love story that began with a romantic proposal. After the Big Bang Theory star won an Emmy for Outstanding Lead Actor in a Comedy Series, Jim proposed to his then-boyfriend Todd.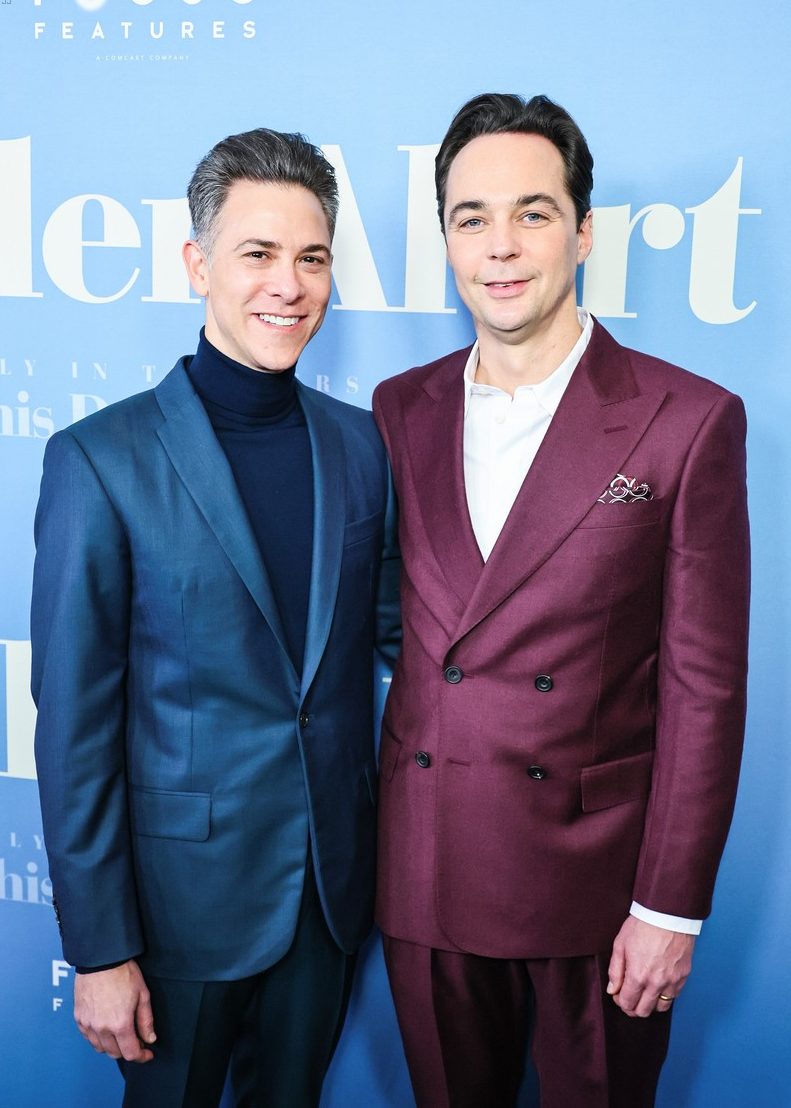 Despite never speaking about his sexuality publicly, Jim never hid that he and Todd were a couple. After years of being in a relationship, the two married in New York City in 2017. It's a beautiful story of two people who found each other and united in matrimony.
A Love Story for the Ages: Nate Berkus and Jeremiah Brent
Nate Berkus and Jeremiah Brent have experienced a beautiful journey of love and family. After Nate proposed to Jeremiah during a trip to Machu Picchu, Peru, in April 2013, the couple tied the knot in May 2014 at the New York Public Library.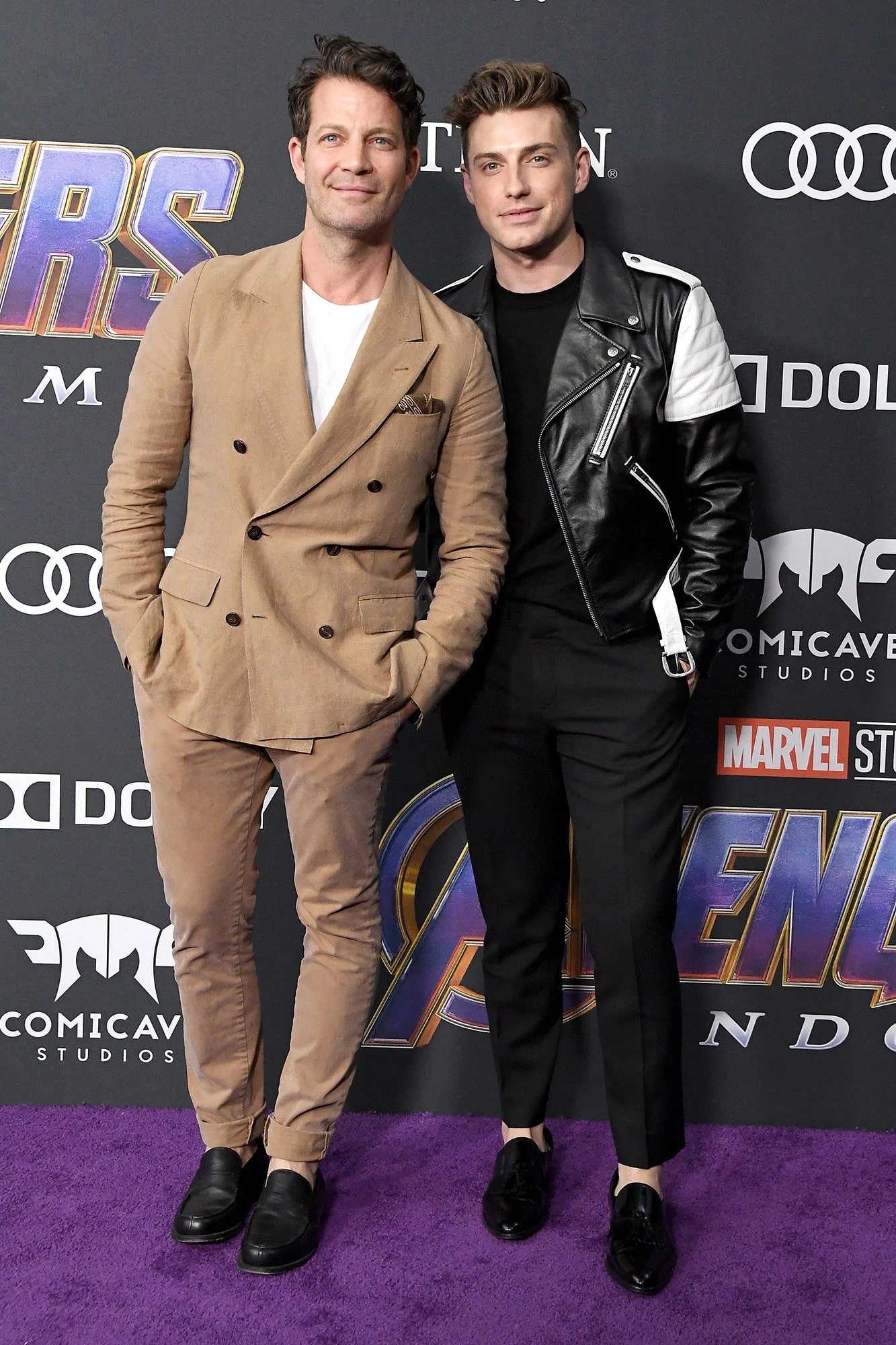 Their family only grew from there, with the birth of daughter Poppy Brent-Berkus in March 2015 and son Michael Brent-Berkus three years later. Together, they have created a love story for the ages.
Jillian Michaels' Heartfelt Proposal to Heidi Rhoades 
Jillian Michaels and Heidi Rhoades have been a power couple since they first got together in 2011. But it wasn't until March 2016 that their love story was immortalized forever.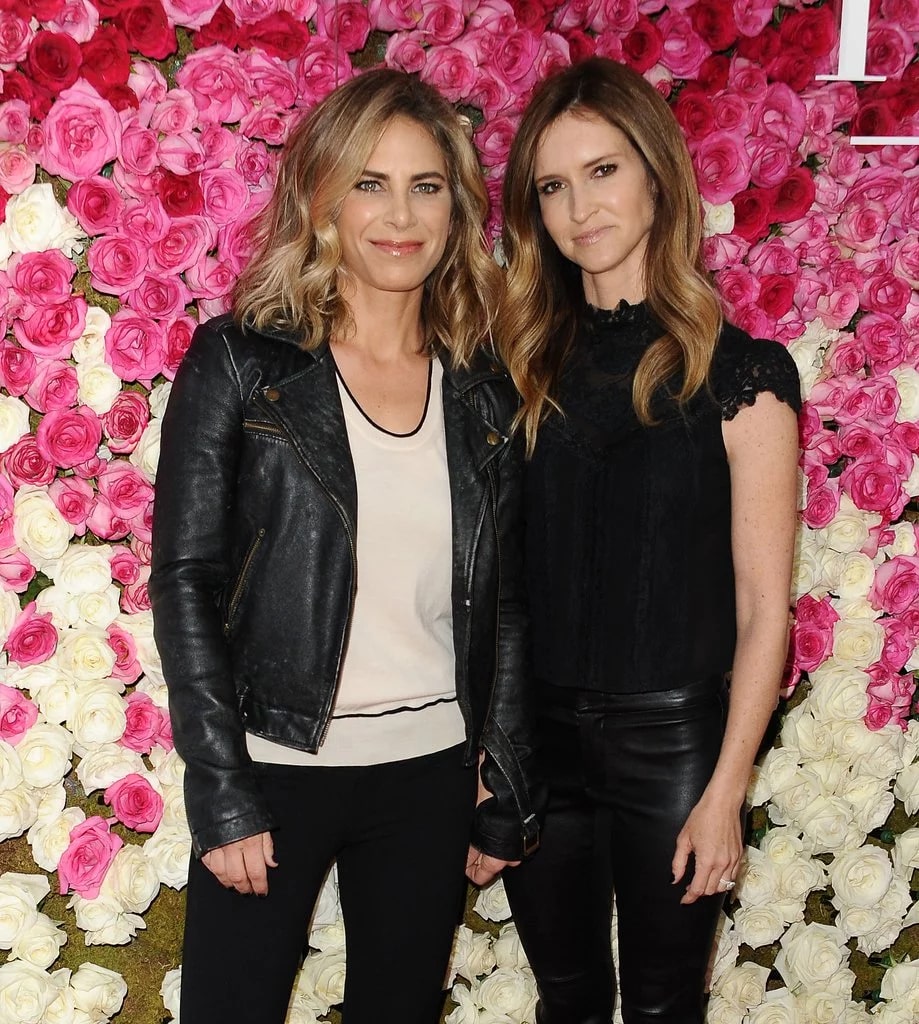 Jillian proposed to Heidi in a romantic and emotional ceremony, with the special moment captured on video and aired as part of her show Just Jillian. As they perused pictures of their two children, daughter Lu and son Phoenix, Jillian reflected on their relationship and love for each other. It was a beautiful reminder of the power of love and commitment.
Love Finally Conquers All: Lily Tomlin and Jane Wagner's Joyful Union 
After an incredible 42-year journey together, superstar actor, comedian, and writer Lily Tomlin and writer-producer Jane Wagner finally sealed their love with a beautiful wedding.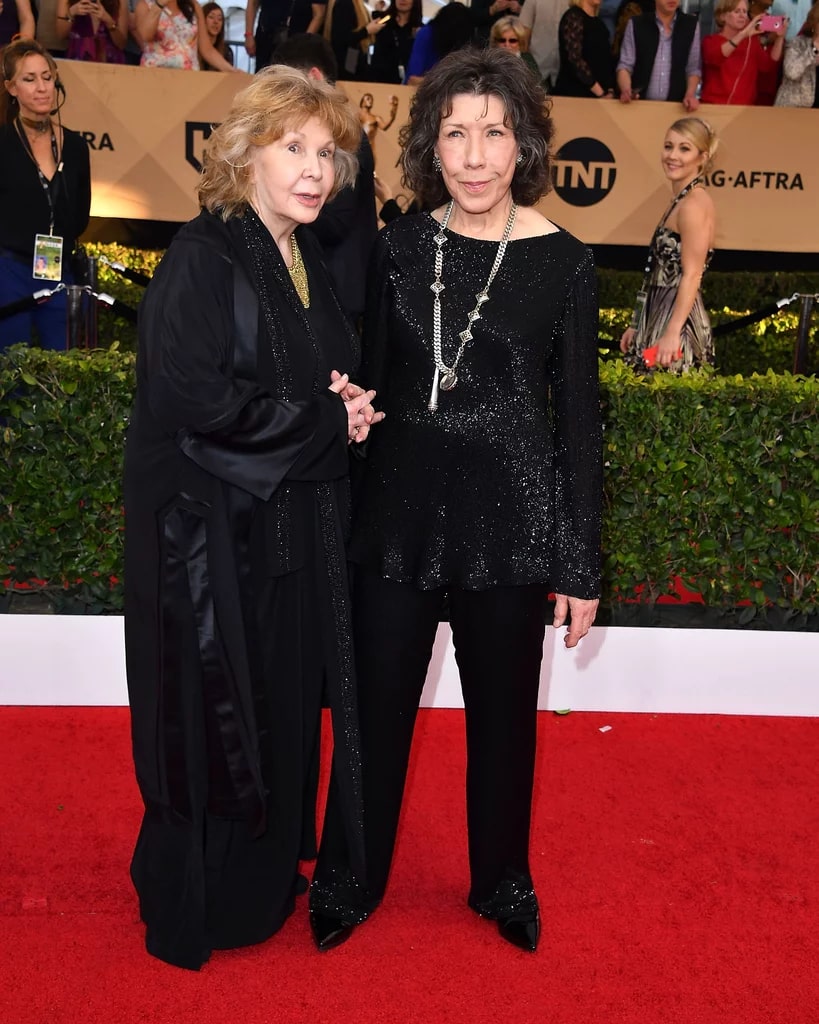 On the most magical night of the year, New Year's Eve in 2013, the two exchanged vows and celebrated the start of a new life as spouses. For Tomlin and Wagner, this was more than just a marriage but a symbol of true love and commitment that had stood the test of time. Their joyous union is an inspiration to us all.
Love Blooms: Jodie Foster Marries Photographer Alexandra Hedison 
In April 2014, Jodie Foster and Alexandra Hedison tied the knot in a private ceremony, celebrating the start of their magical love story. Foster, an Academy Award-winning actress, and Hedison, a renowned photographer, are both successful in their respective fields, and many believe their union is a match made in heaven.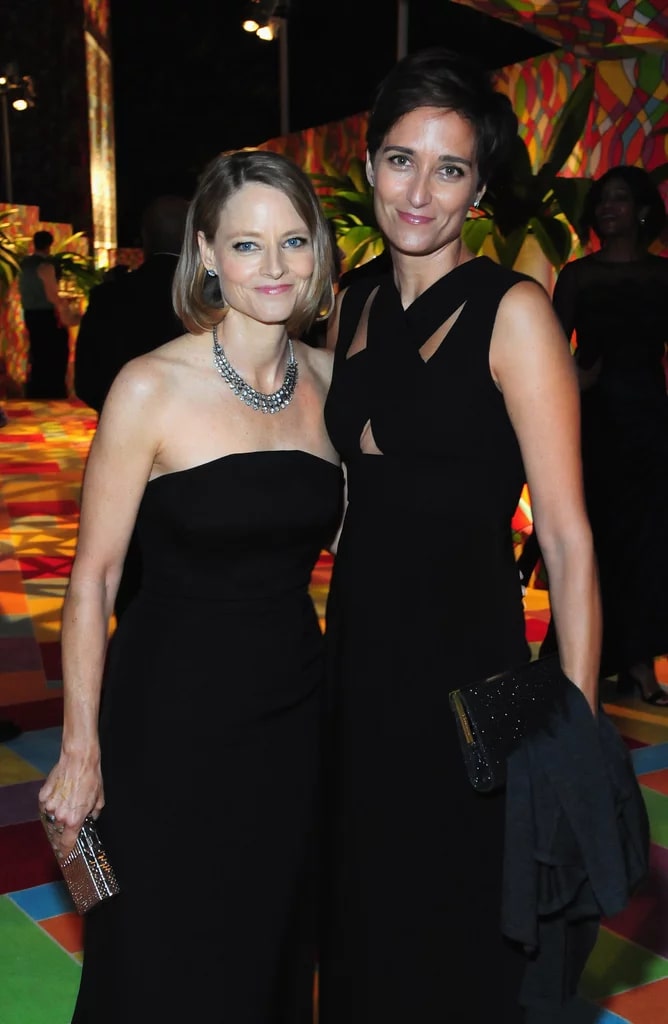 Their union, shrouded in secrecy, was celebrated with much fervor by those close to the couple. Though the wedding details remain a mystery, one thing is certain: love blossomed between the two, and it is here to stay.
Love Story of Samira Wiley and Lauren Morelli 
Samira Wiley and Lauren Morelli's love story is something out of a fairytale. The two first crossed paths while filming the hit series Orange Is the New Black, and the rest, as they say, is history.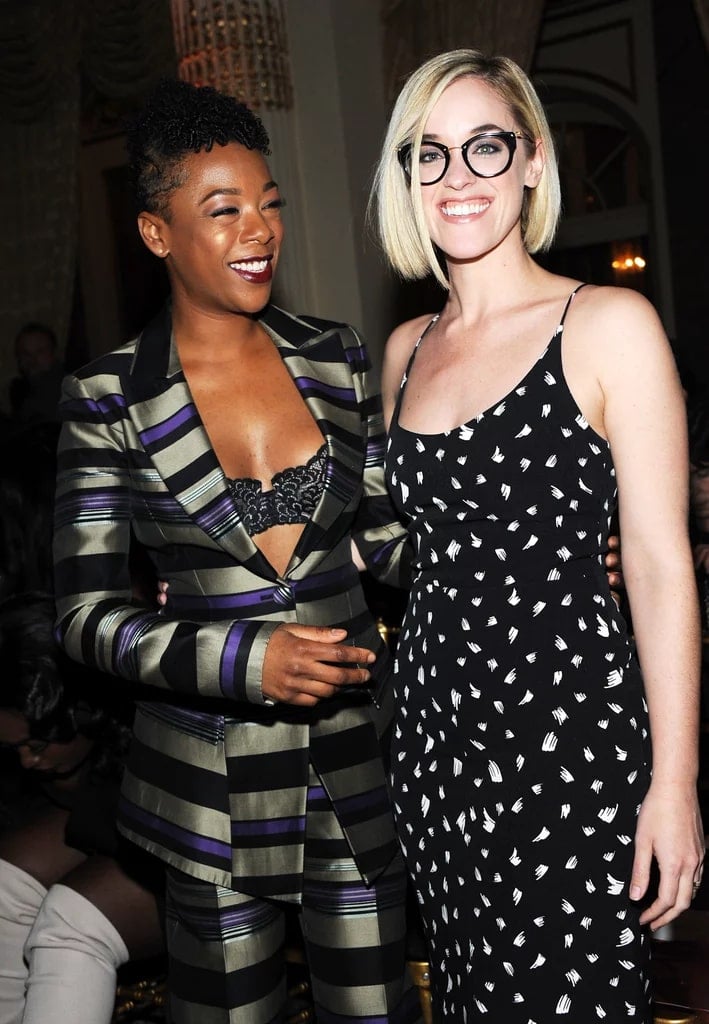 The pair then decided to take their relationship to the next level, exchanging nuptials in a beautiful ceremony in Palm Springs in March 2016. A couple whose love has stood the test of time, Samira and Lauren inspire us all.
Love Story: Barry Manilow & Garry Kief's Journey to Marriage
After spending more than three decades together, Barry Manilow and Garry Kief finally tied the knot in a romantic and intimate ceremony in April 2014. After years of working together and building a strong bond, the two decided to take the plunge and make it official, with only their closest friends and family present.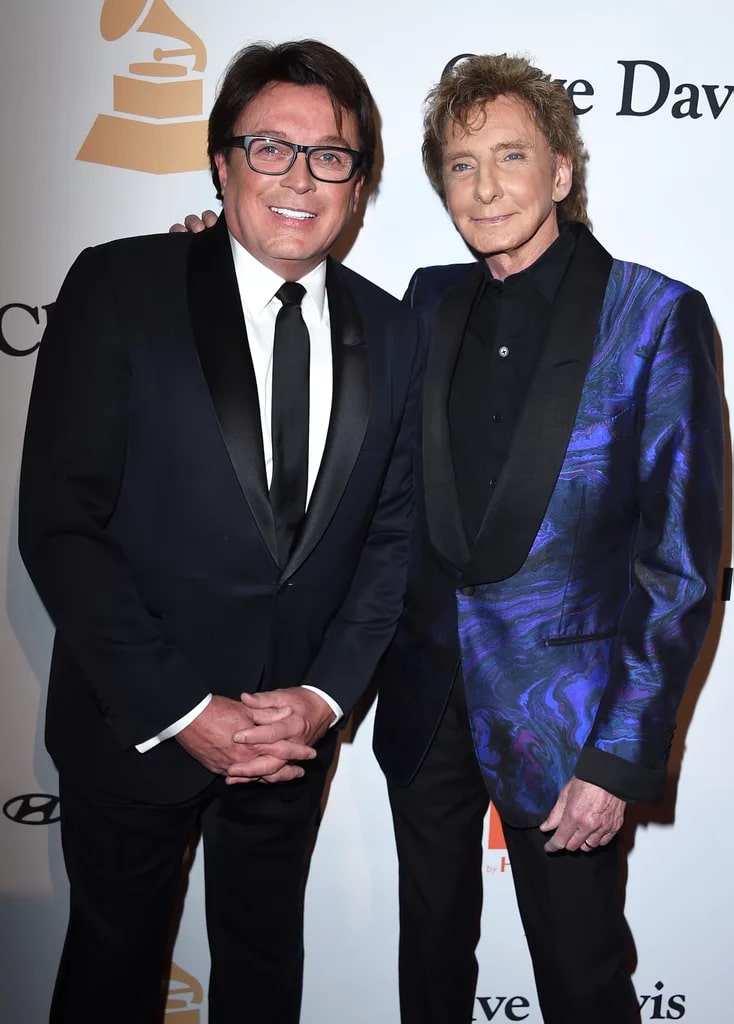 Despite their long journey, these two have never lost their spark and are now looking forward to many more years of love and companionship. With their inspiring story, Barry and Garry have shown us that true love can last a lifetime.
Love Story of Matt Bomer and Simon Halls: A Tale of Eternal Commitment 
The beautiful love story of Matt Bomer and Simon Halls is one for the ages. After secretly tying the knot in 2011, the couple kept it under wraps for three years when they divulged it in a Details magazine interview.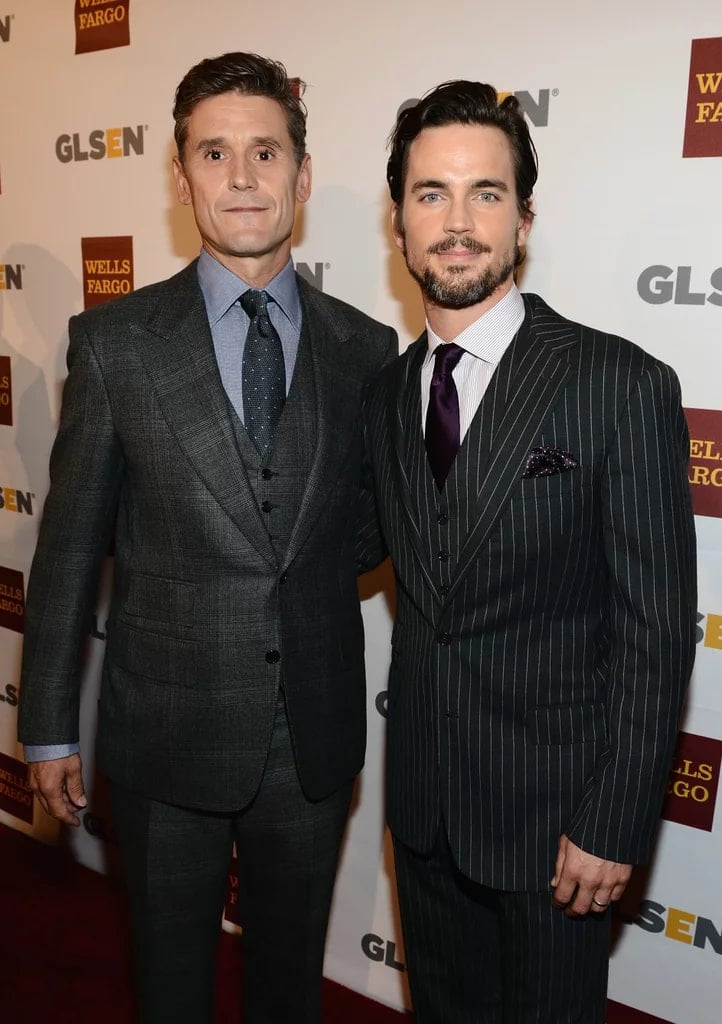 The devoted pair have three sons together, Henry, Walker, and Kit – a wonderful addition to their loving family. Matt and Simon's commitment to each other is a testament to the enduring power of true love.
Rebel Wilson and Ramona Agruma Are Tying the Knot
Comedic actress Rebel Wilson and her partner Ramona Agruma had quite the sweet start to their romance. Rebel explained that they spoke on the phone for quite some time before they got together to meet. "It was kind of old-school and romantic", she told People.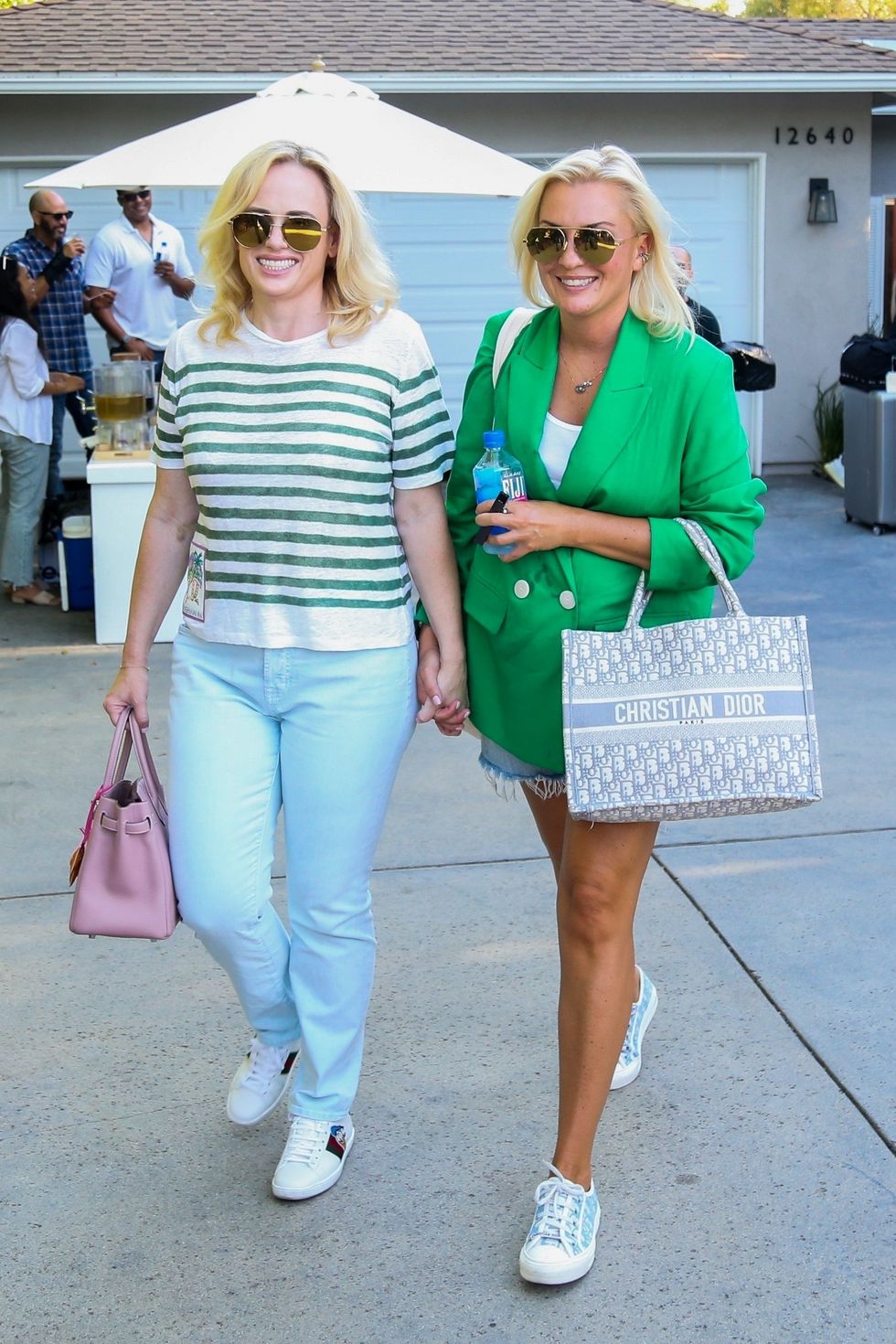 In February of 2022, the couple shared that they were engaged with some sweet Instagram pictures at Disneyland. What better place to start your lives together than at the happiest place on earth?
Love Story of Wanda and Alex Sykes: A Journey of Eternal Love 
Wanda and Alex Sykes were two star-crossed lovers whose love story began in 2008. On Oct. 25 of that year, they exchanged vows, and less than a year later, they welcomed their twin bundles of joy – Olivia and Lucas.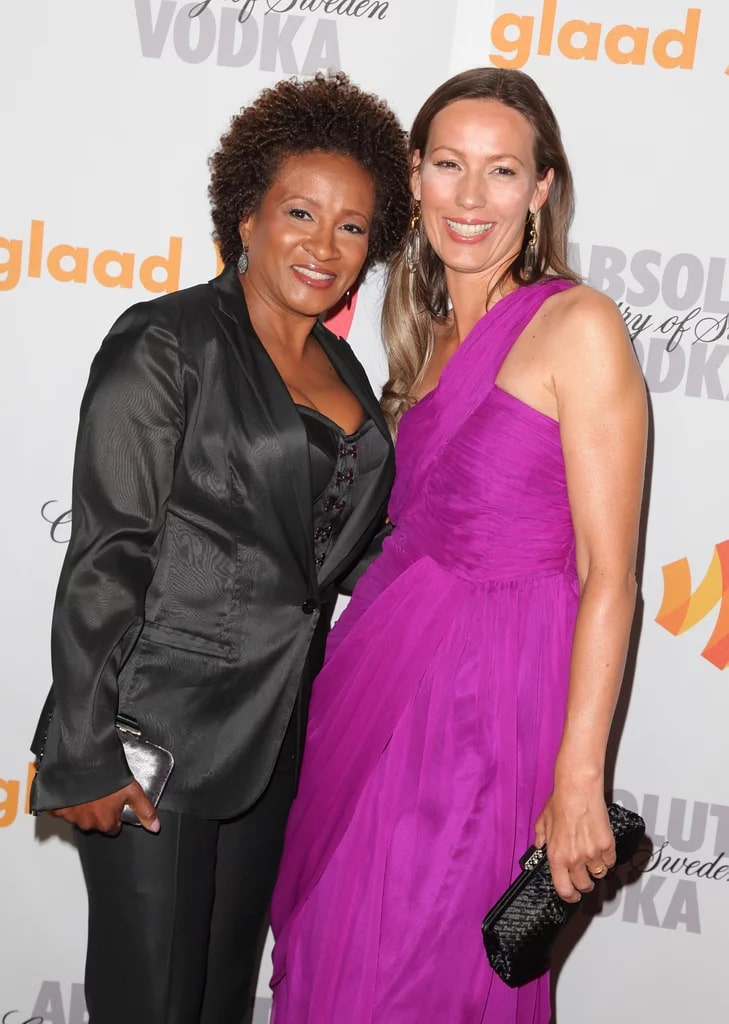 To this day, they remain happily married, living their best life with their two adorable children. The beautiful couple is the epitome of true love, showing the world that when two souls connect, nothing is impossible.
A Modern Fairytale of Love and Adoption 
Matt Dallas – popularly known for the series Kyle XY – and musician Blue Hamilton are the perfect examples of modern-day fairytales. After dating for six years, the couple wed in July 2015.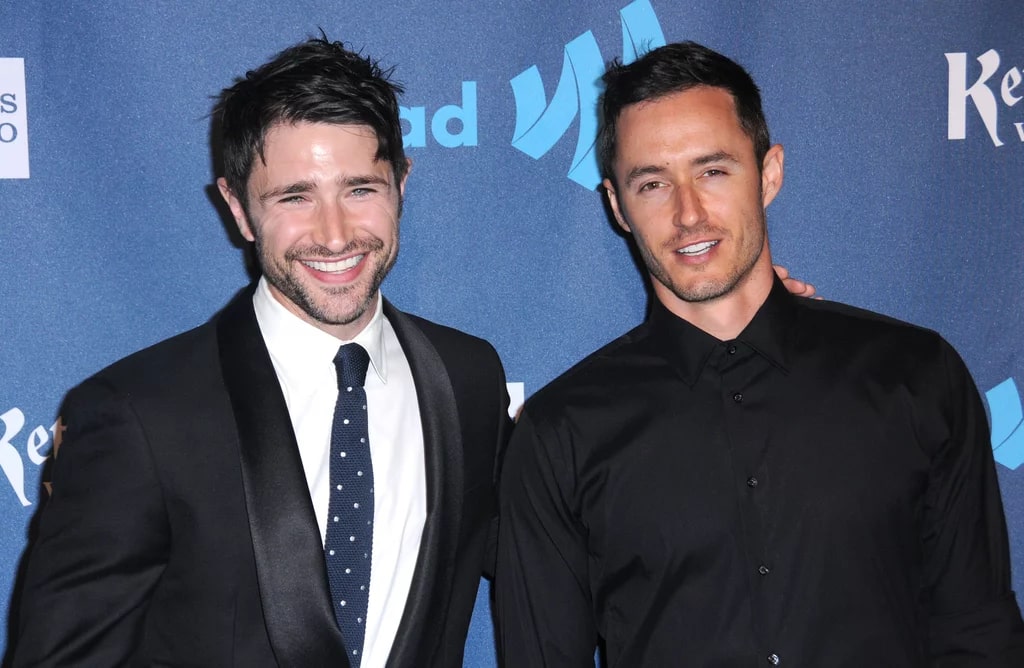 Soon after, they decided to take the next step in their relationship and adopted a baby boy. They named him Crow, and their family was complete. The couple is now living a life of love and parenthood, proving that a happy ending is possible even in the 21st century.
Kristen Stewart and Dylan Meyer
Kristen Stewart is known for being pretty private. The actress likes to keep to herself but she has shared some parts of her relationship with Dylan Meyer with her fans and the rest of the world.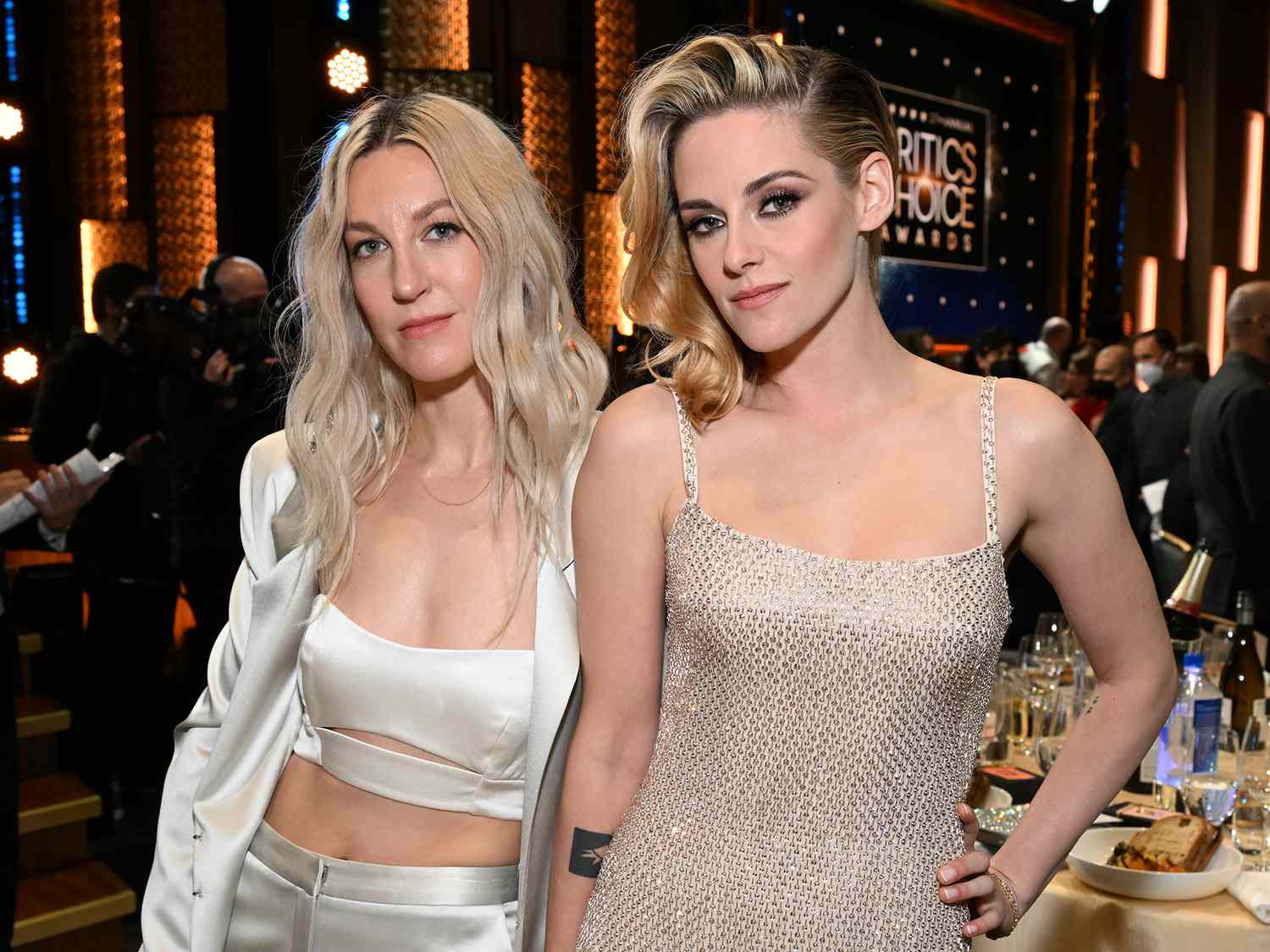 Dylan comes from the same world as she is a screenwriter. Kristen explained that as soon as she met her "all bets were off". She knew that it was something special! Rumor has it that the two are recently engaged.
Daniel Franzese and Joseph Bradley Phillips: A Heartwarming Proposal Story 
With a heartwarming proposal story, Mean Girls star Daniel Franzese and his long-time boyfriend Joseph Bradley Phillips announced their engagement in 2016. In an Instagram post, Daniel shared a sweet photo of the proposal and wrote, "You guys! @joeylovesthat and I are getting married!"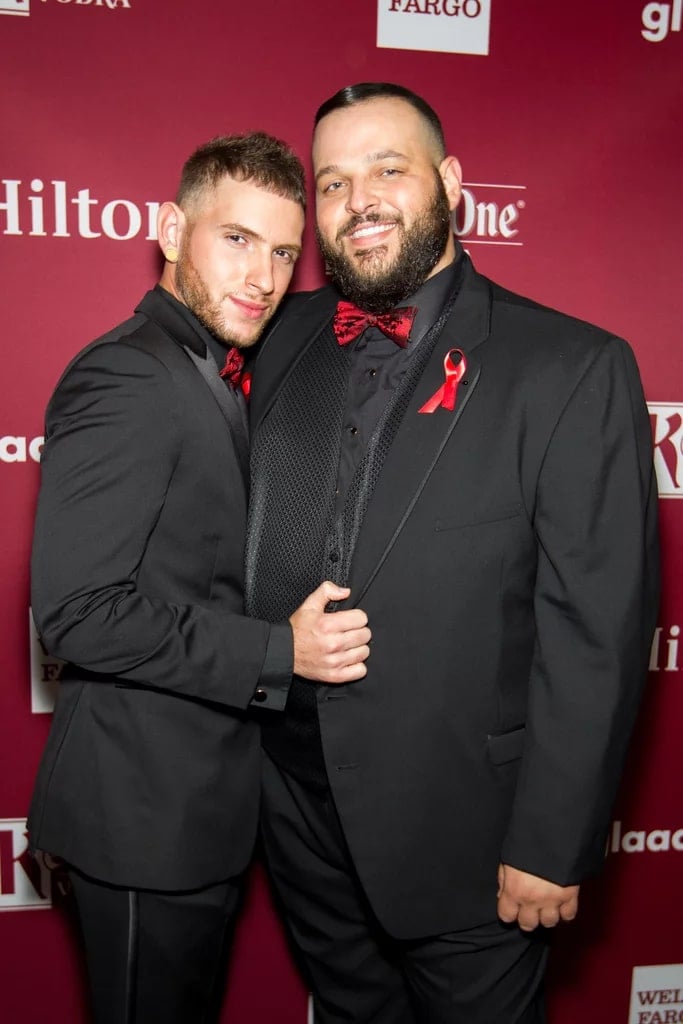 The couple's engagement was met with warm wishes from their fans, who had followed their love story for many years. The happy couple is very much in love.
Adelaide Kane & Marthe Woertman in Young Love
You might recognize Adelaide Kane from her leading role in Reign. The star took to Tik Tok in 2021 to announce her new relationship. Her girlfriend, Marthe Woertman is a Dutch model.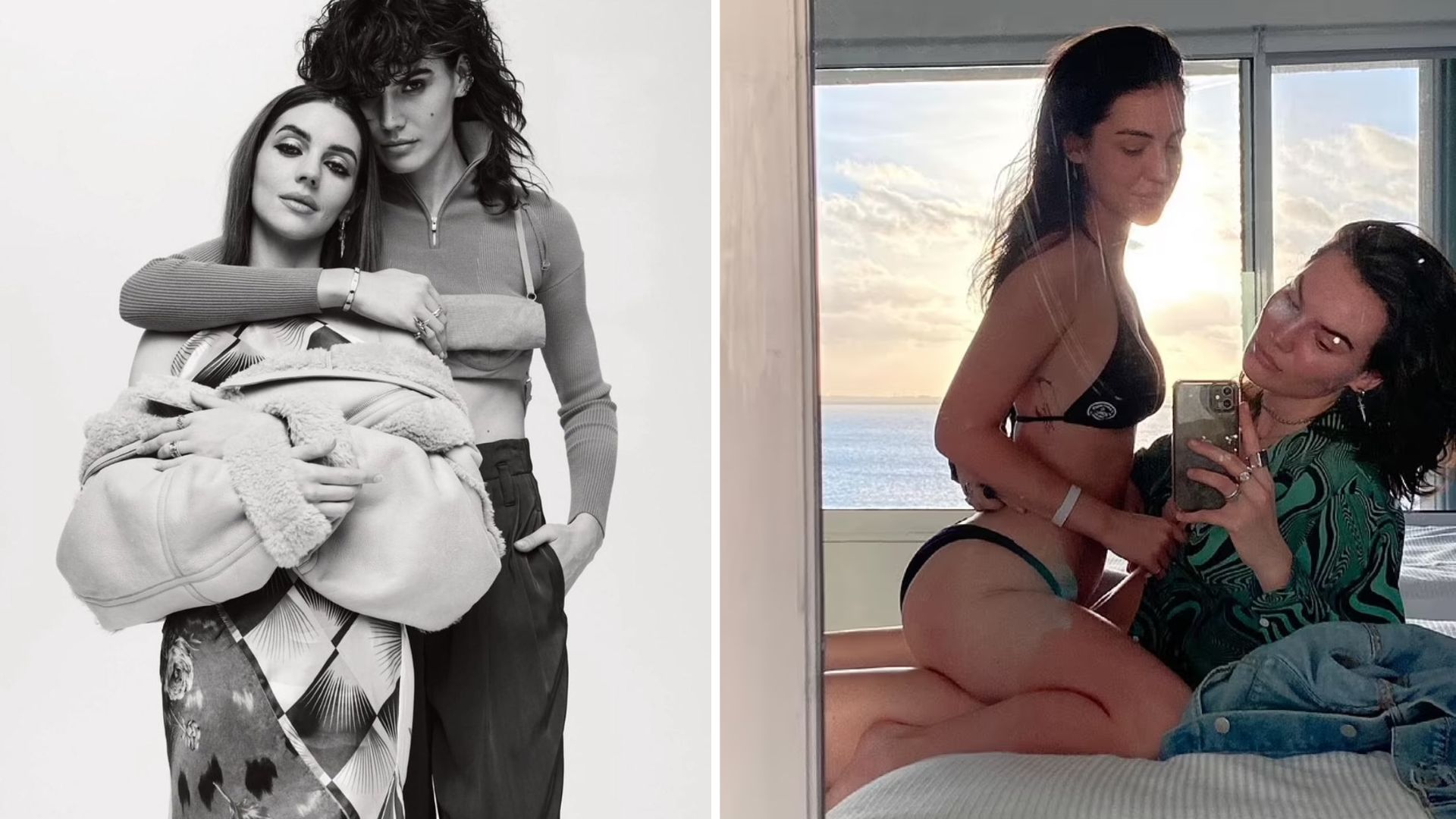 The pair have been together ever since and have modeled together as well as posted a whole host of Tik Tok videos showing their happy relationship. Interestingly, their relationship was sparked on Tik Tok where they started talking before they had even met.
Love Conquers All: Jonathan Knight and Harley Rodriguez
Jonathan Knight and Harley Rodriguez are the epitome of true love! The couple, who have been together for many years, announced their engagement in November 2016 during an appearance on The Jenny McCarthy Show.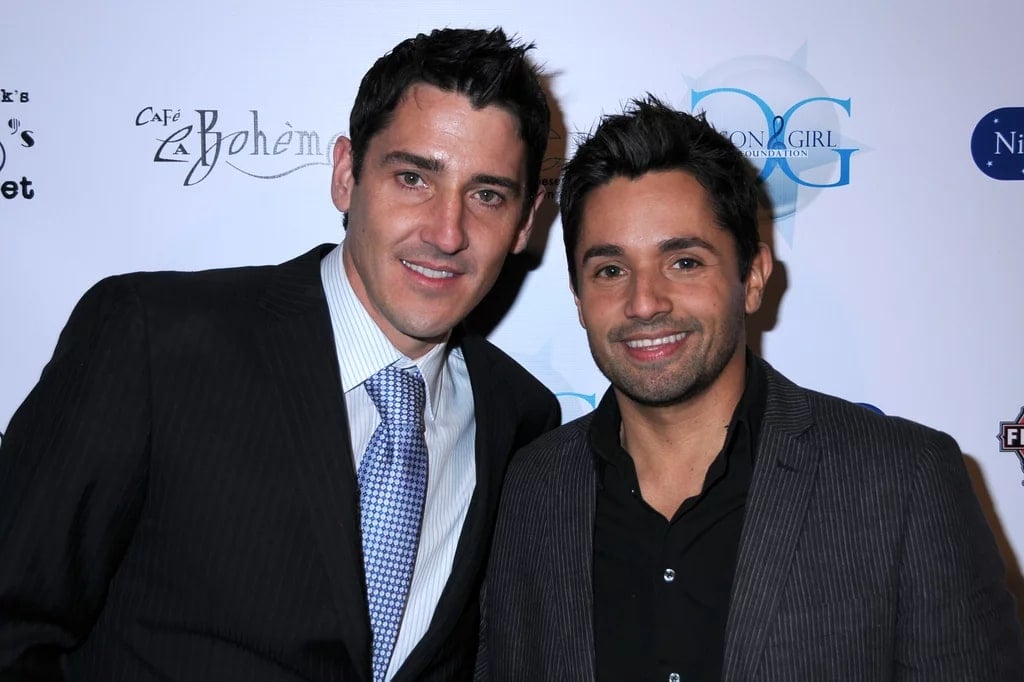 Jonathan was completely ecstatic and shared, "We were in Africa, our parents were there, our moms were there, and I just figured this was the time to pop the question and make it official." Wherever you are, love finds a way. Congratulations to the happy couple!
Waiting For Something Special: Sue Bird and Megan Rapinoe
Soccer player Megan Rapinoe and basketball player Sue Bird had been dating for 5 years before they got engaged in 2020. Sue explained that she didn't even feel the need to come out to the public until she went public with her relationship with Megan.
The athlete power couple almost didn't get together though! When they met Megan was engaged to someone else, but she knew there was something different about Sue from the moment they met.
Tom and Lance: A Love Story 
Tom Daley and Dustin Lance Black's love story began in the summer of 2013 when sparks flew between the British Olympic dive champion and the American screenwriter. The couple announced their engagement in the Times of London newspaper in 2015.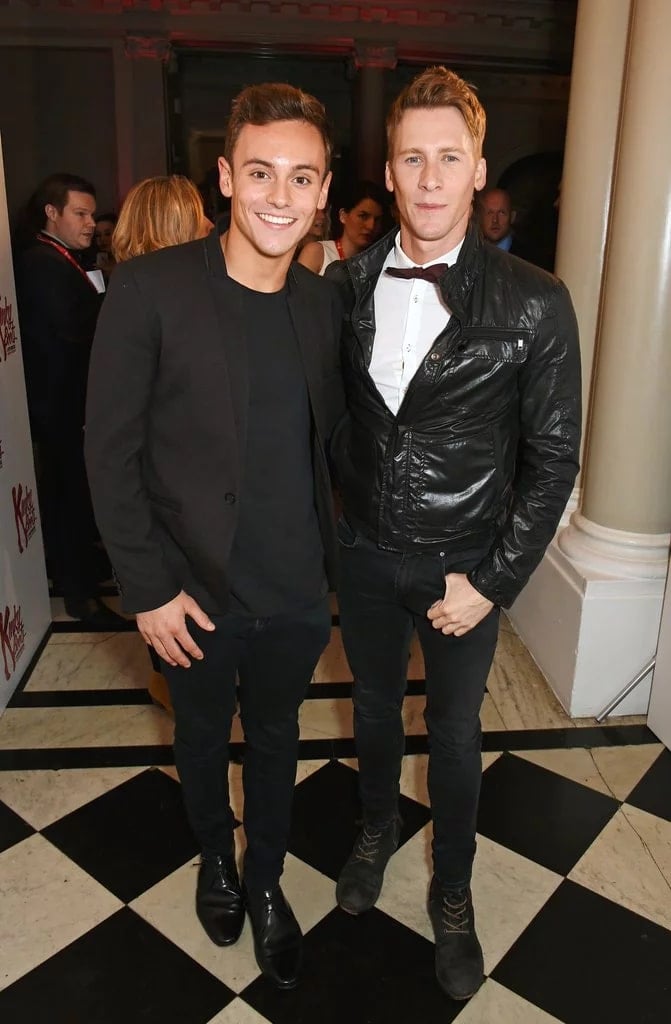 The notice read: "The engagement is announced between Tom, son of Robert and Debra Daley of Plymouth, and Lance, son of Jeff Bisch of Philadelphia and Anne Bisch of Lake Providence." The couple's inspiring romance is a true testament to the power of love.
A Love Story Gone Sour: Johnny Weir & Victor Voronov 
Once a fairytale, the relationship between Olympic ice skater Johnny Weir and his husband Victor Voronov sadly ended. After two blissful years of marriage, the two announced their split in March 2014.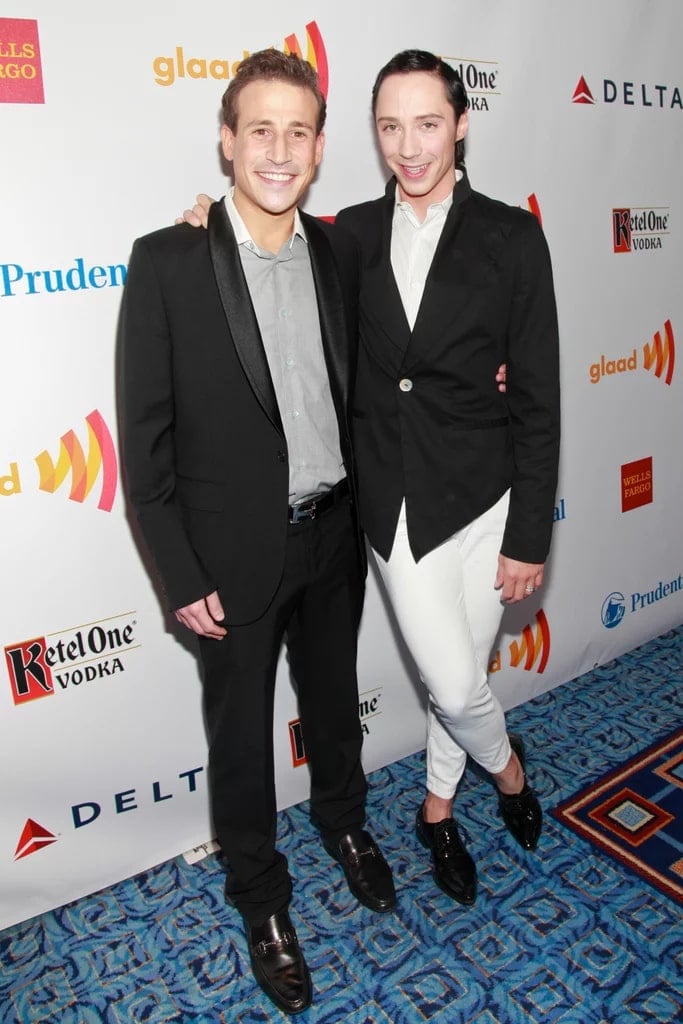 Through thick and thin, the two were always close and supportive of one another, making their split all the more heartbreaking. While their love story may be over, the memories and legacy of their love will remain forever.
Fiona Shaw & Sonali Deraniyagala: A Love That Overcomes
Actress Fiona Shaw married her wife in 2018. Sonali Deraniyagala is a doctor and Sri Lankan memoirist who lost her children and husband in the awful Indian Ocean tsunami in 2004.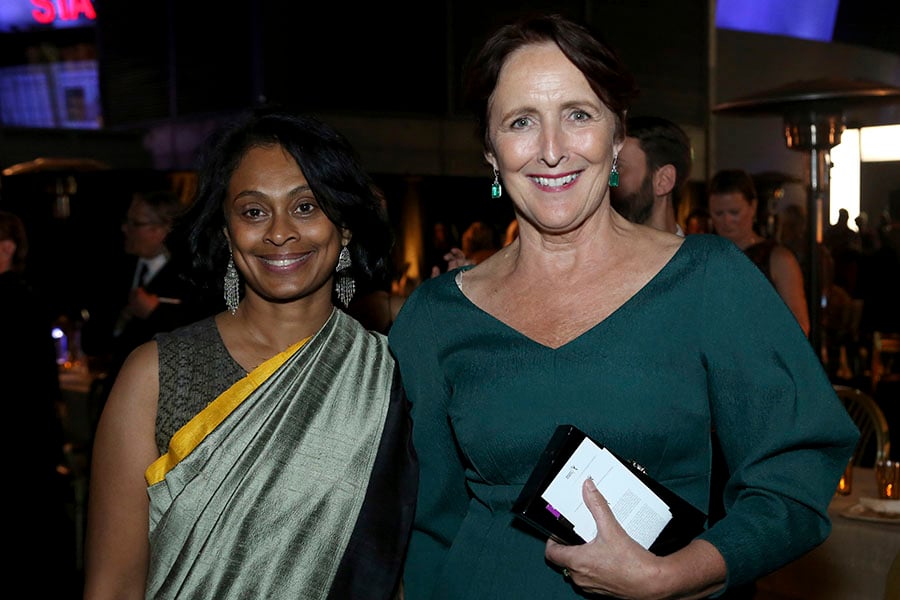 Fiona was amazed by Sonali's perseverance and explained that she "understands the value of things" from being with her. She believes her relationship is unusual and that's what she loves about it.
Ryan Murphy and David Miller: Oh the Glee! 
After meeting 15 years before, Glee creator Ryan Murphy and David Miller finally took the plunge and sealed their commitment with a wedding in 2012. Murphy had happily announced their engagement the year before on Ryan Seacrest's radio show.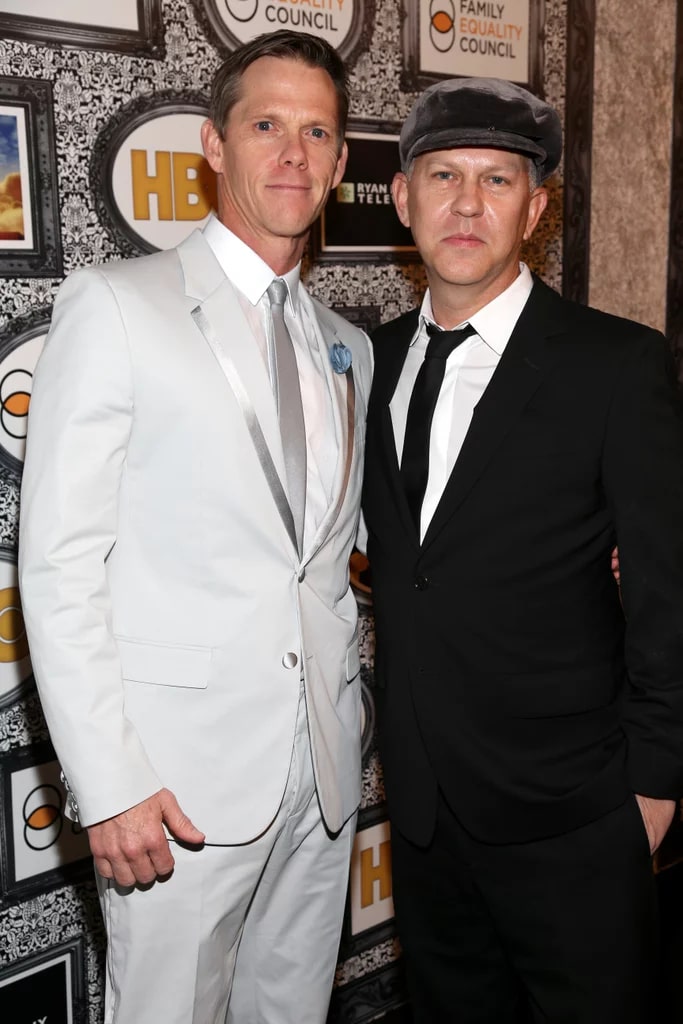 They are now a proud family of three, with a son named Logan born in the same year. The couple has been together ever since, and their story is a testament to true love that stands the test of time.
Love Triumphs! Chely Wright and Lauren Blitzer Tie the Knot 
Chely Wright and Lauren Blitzer made history in 2011 when they became the first same-sex couple to get married in the country music industry. The two tied the knot in an intimate ceremony at a private home in Connecticut in August of that year.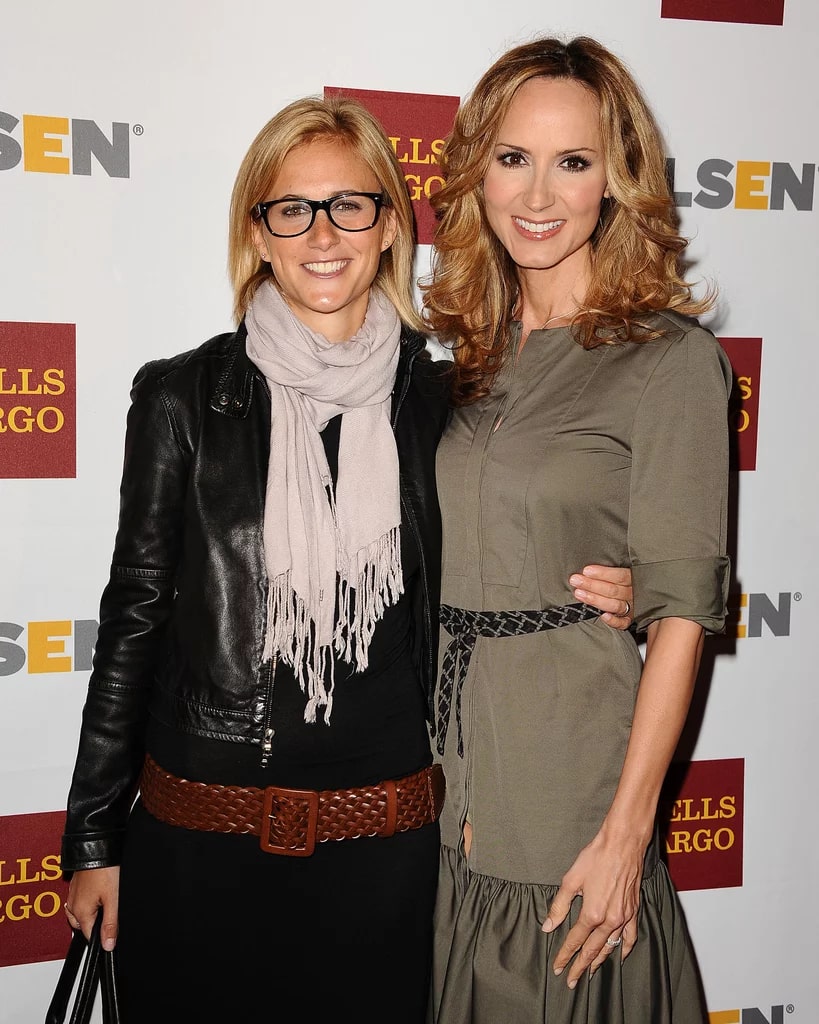 The couple has since been blessed with twin sons, making their family complete. Their marriage stands as a symbol of love and courage in the face of adversity, sending a message that love does conquer all.
Love Wins as Michael Kors and Lance LePere Tie the Knot! 
After years of being together, fashion designer Michael Kors and his partner Lance LePere finally had the chance to fulfill their dream of getting married in their home state. 
In August 2011, the couple announced their engagement and revealed that they planned to have a private wedding ceremony. Weeks later, their love story was sealed with a kiss as they shared their vows and promised to be together forever. Love truly won as Michael Kors and Lance LePere tied the knot!
Love Conquers All: The Story of Rosie O'Donnell and Michelle Rounds 
When Rosie O'Donnell and Michelle Rounds met at a Starbucks in 2011, little did they know their whirlwind romance would lead to marriage and a child. After only a few months of dating, the couple announced their engagement in December 2011 and married in June 2012, with no guests in attendance, though planning to have a larger ceremony later.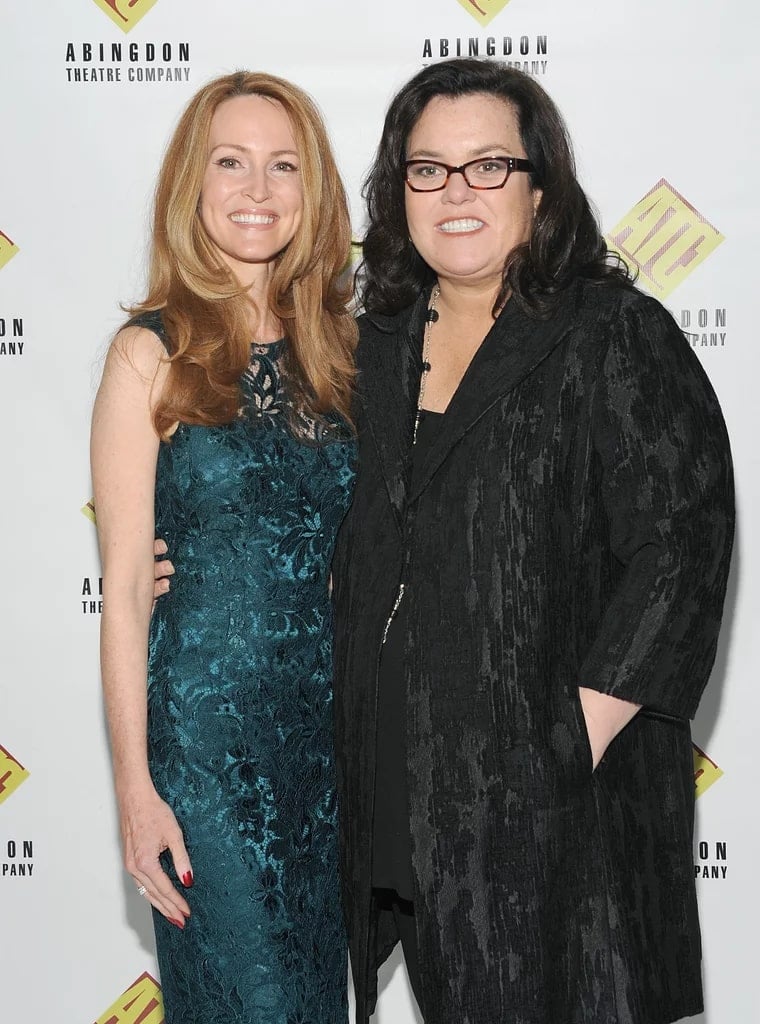 They later adopted a little girl together. Sadly, however, their relationship ended in 2015, but their story remains an inspiration for many.
Love Story of Abby Wambach and Glennon Doyle Melton 
Abby Wambach and Glennon Doyle Melton are a power couple who have accomplished much in their respective fields. Wambach, a retired US soccer star, was part of the team that won the 2015 FIFA Women's World Cup.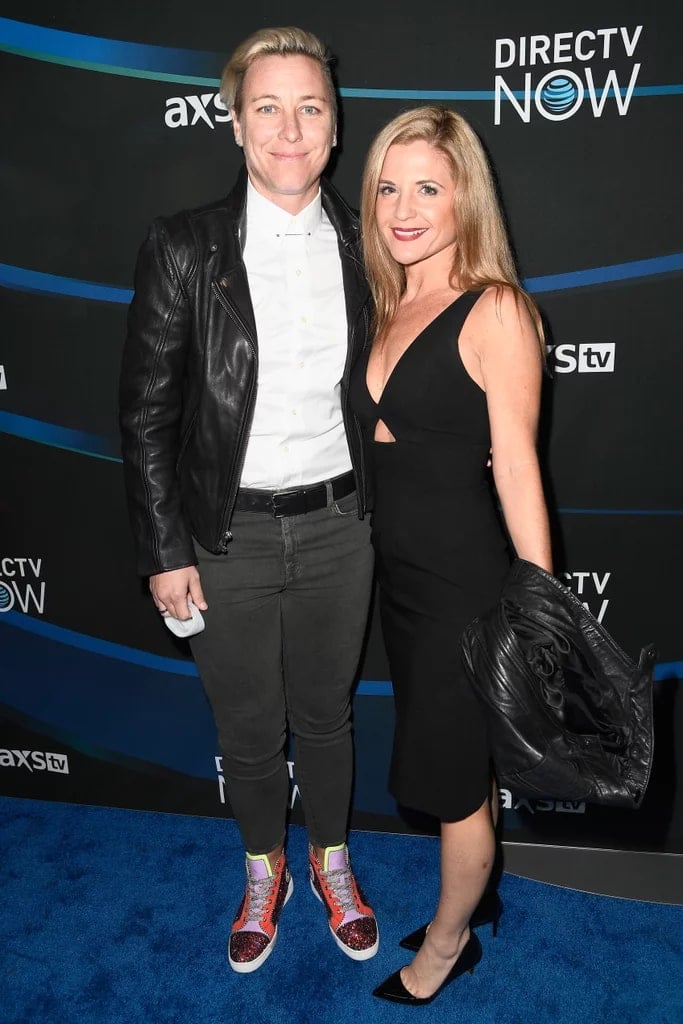 Meanwhile, Melton is the author of four New York Times bestsellers and a popular Christian mom blogger. After dating for a few months, the two decided to take the next step in their relationship and got engaged in February 2017. Together, they make a beautiful and inspiring couple.
Crazy in Love: The Engagement of Sara Gilbert and Linda Perry 
Sara Gilbert and Linda Perry are an example of true love. After announcing their relationship in 2012, Linda coordinated a romantic musical picnic to propose to Sara.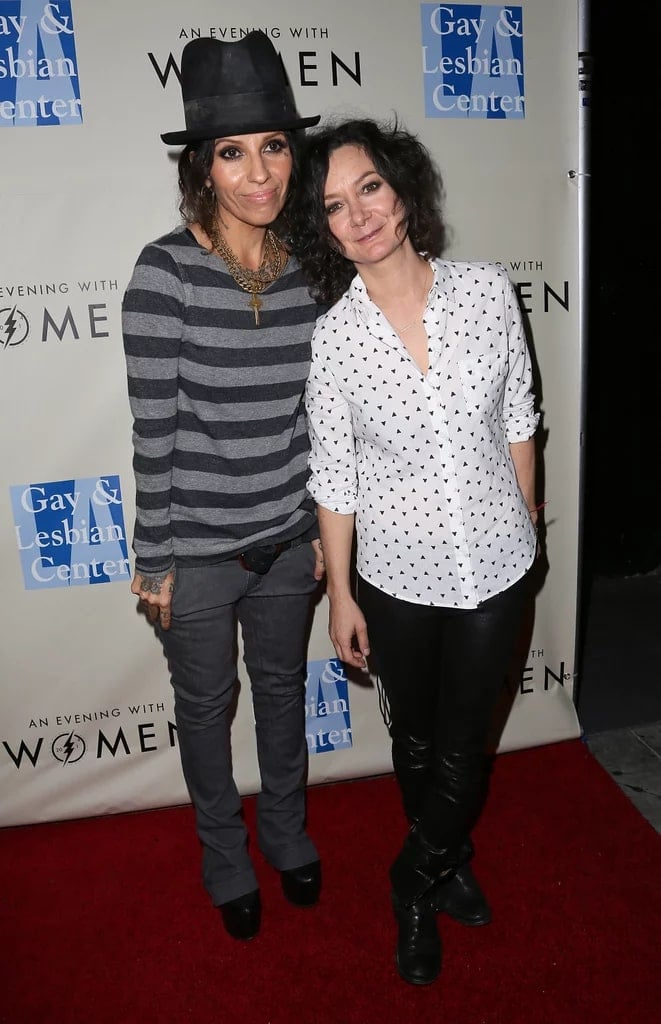 With musicians playing The Cure's "Lovesong," Linda changed into four t-shirts that individually read "will," "you," "marry," and "me?" Sara said yes and the couple tied the knot in March 2014. They are now proud parents to son Rhodes, and Sara co-parents her two other children, Levi and Sawyer, with ex Allison Adler. Truly an inspiring and heartwarming love story!
RuPaul and Georges LeBar: From Dance Clubs to Marriage
RuPaul, commonly referred to as the "Queen of Drag" met who would turn out to be his future husband way back in 1994. Where did the couple meet, you may ask? Well, the love birds met at a famous dance club in New York.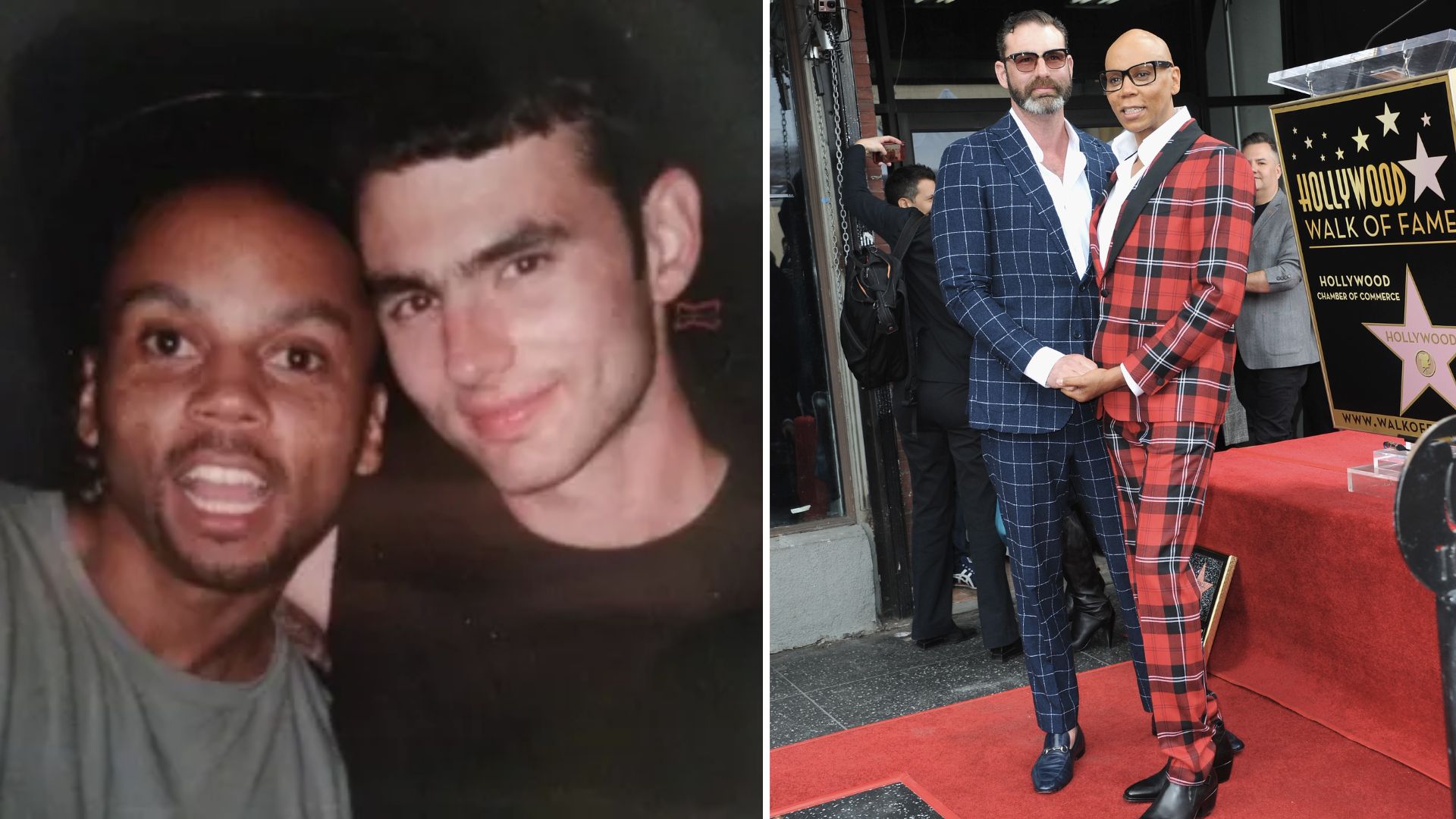 Interestingly, Georges is a rancher from Wyoming, which is quite the different lifestyle than Ru's fast-paced Hollywood style. But, love conquers all! The two tied the knot in 2017 on the anniversary of their very first meeting.
Tan and Rob France Celebrate 15 Years
Tan France is most recognizable for his role on the popular show Queer Eye. Not everyone knows that he has been married to his husband for a whole 15 years. The pair actually met on a dating app! They bonded over their religious backgrounds and shared values.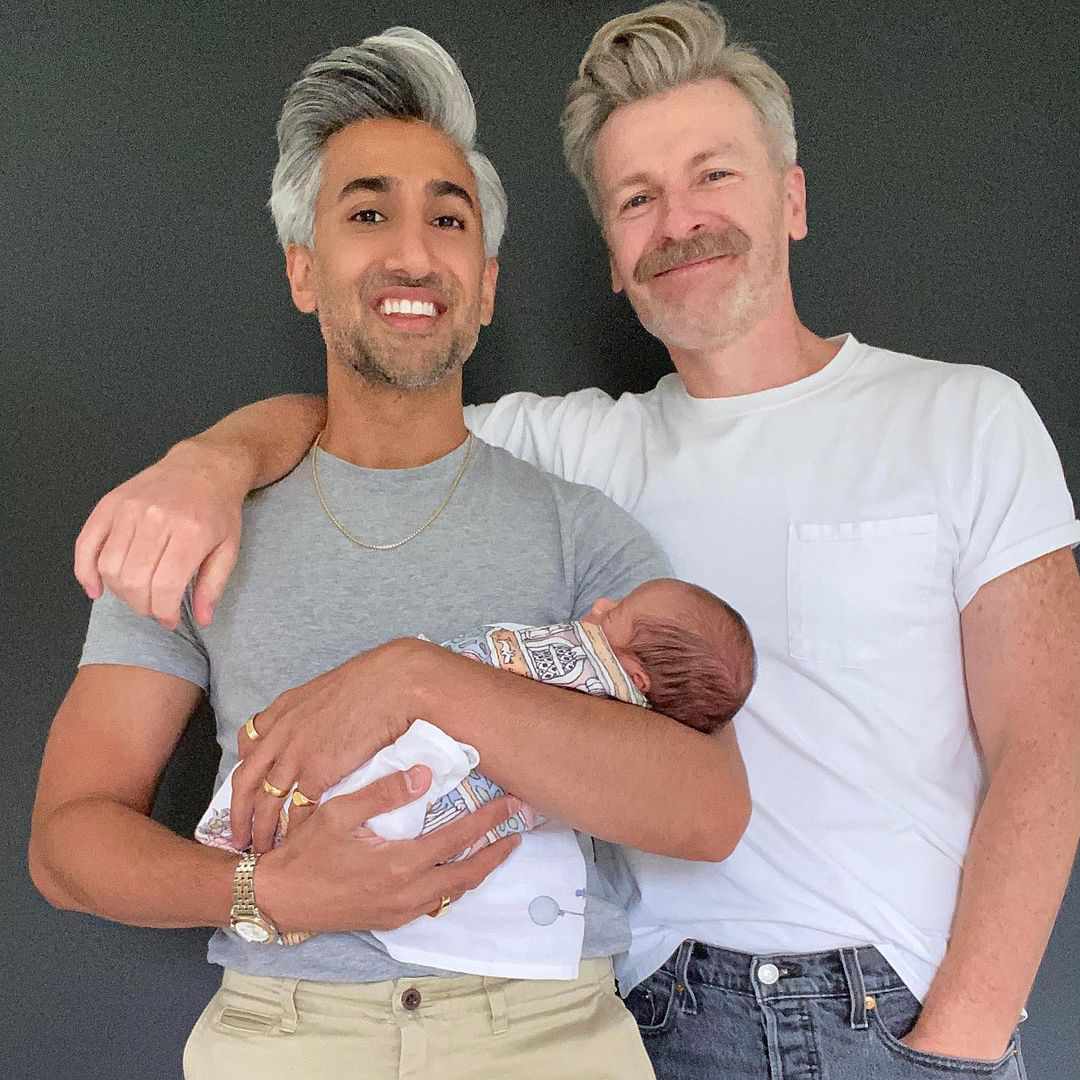 Neither of the men drink or smoke so they enjoy sharing their similar lifestyles with one another. They were married in 2007 and welcomed their first child in 2021.
Barbie Ferreira and Elle Puckett Break Style Boundaries
Barbie Ferreira has become well known for her iconic role on the HBO show Euphoria. Her role as Cat captures the hearts of many and she quickly became a fan favorite. The model and actress gained even more fans for speaking out on body positivity.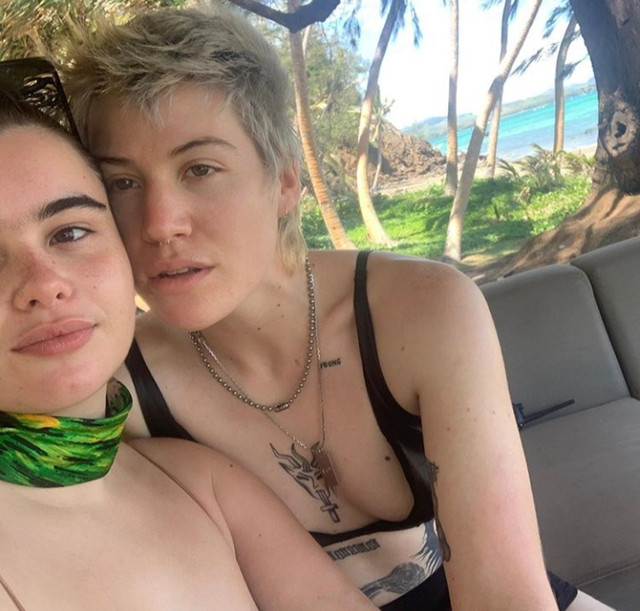 Elle Puckett is a musician and the two have been together since 2019. In 2022 the couple got matching romantic tattoos to celebrate their relationship.
A Love That's Private, But Not Secret: Kal Penn and Josh
Kal Penn has been in countless films and is most well known for his comedic acting. He revealed that he was engaged to his partner, Josh in 2021. But the two have been together for over 11 years.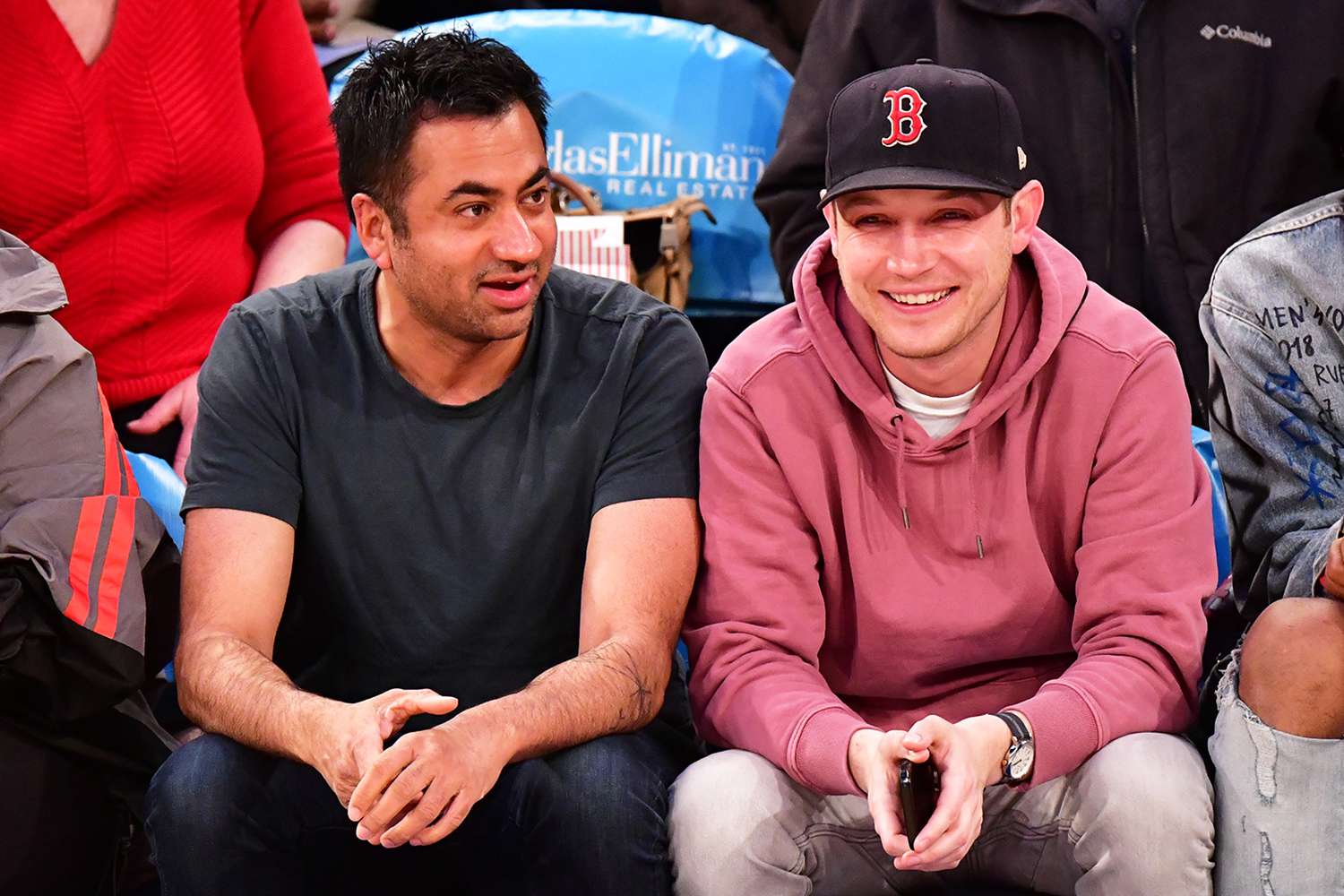 He revealed that they were engaged to be married while promoting his memoir called You Can't Be Serious. Josh is a former white house staffer, but Kal has taken care to keep his relationship with Josh pretty private. In fact, he hasn't even disclosed the last name of his partner!
Falling in Love on Set: Andrew Rannells and Tuc Watkins
Andrew and Tuc may not be the first couple of actors to fall in love with their costars, but their story sure id heartwarming! The pair were cast in The Boys in the Band and their characters were roommates who constantly flirting with one another.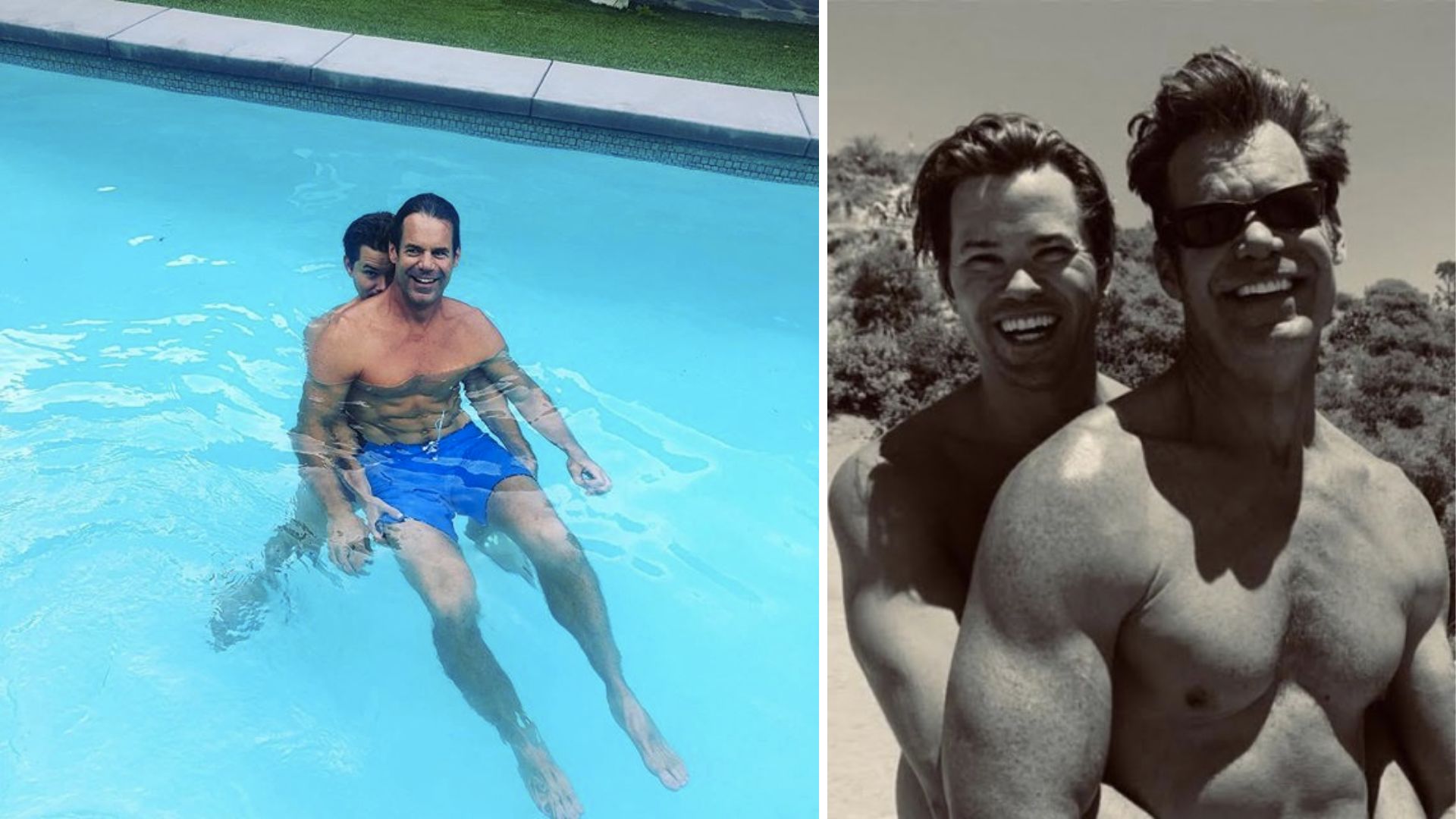 Neither had expected to fall in love, but after spending so much time together and getting to know one another, their love story began! Rannell recalls seeing Tuc for the first time and thinking, "We're going to be those two actors who have a showmance". And they had more than that! The two have been together happily since 2020.
A Romance That Began From Friendship: Ben Platt and Noah Galvin
Actors Ben Platt and Noah Galvin met through the musical called Dear Evan Hansen. Interestingly, they were not costars on the movie, but rather met in passing. Ben Platt played Evan Hansen originally but when he stepped down from the role, Noah Galvin took his place.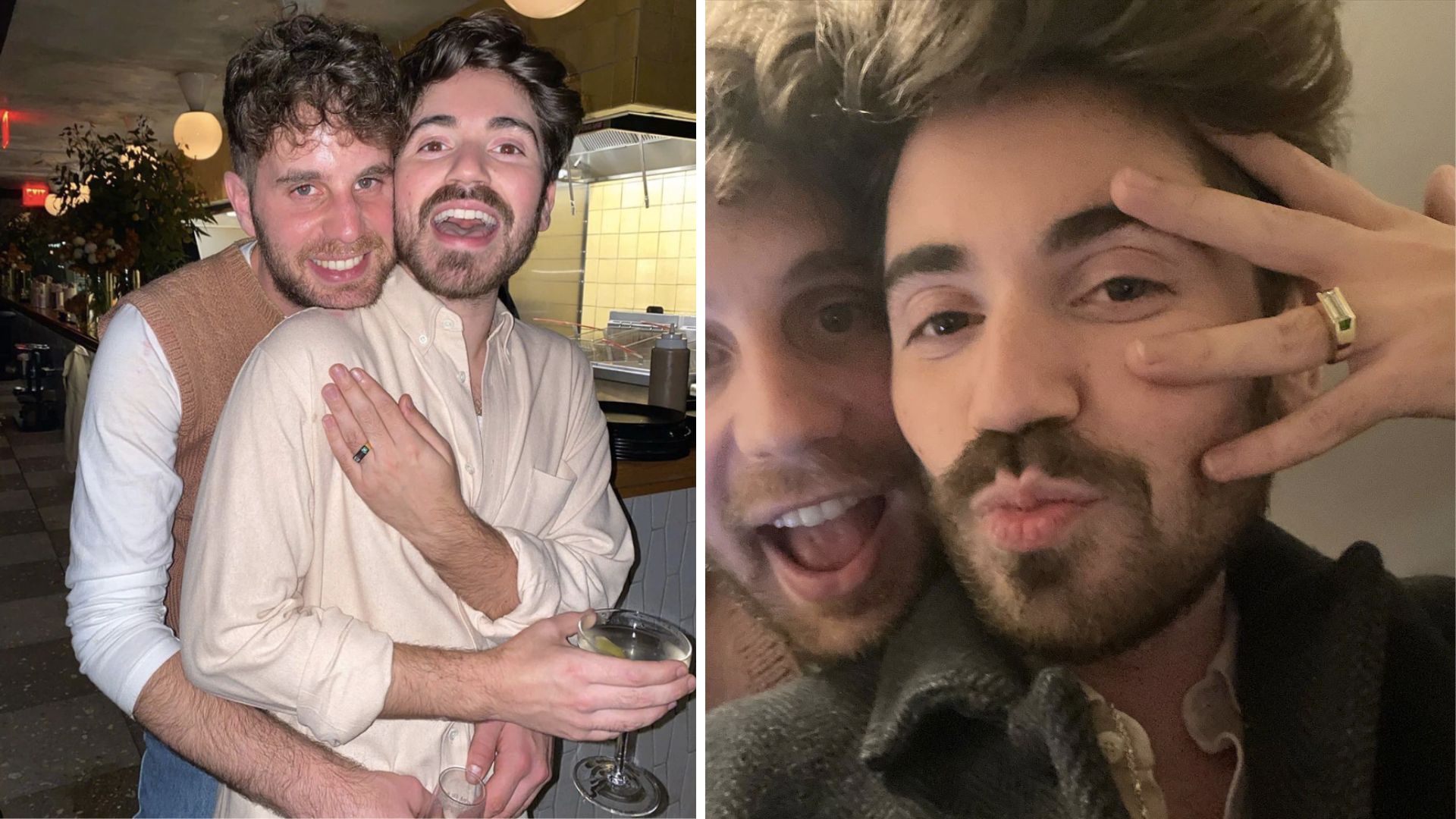 The two met as they transferred the role and ended up developing a friendship. They were friends for 5 years before they sparked up a romance. They finally confirmed the status of their relationship in May of 2020.
Ellen DeGeneres is a Match Maker!
Sean Hayes and his partner Scott Icenogle met on the set of the Ellen DeGeneres show. Scott was a DJ on her show and Sean met him when he was a guest there. They dated for 8 years before they finally tied the knot in 2014.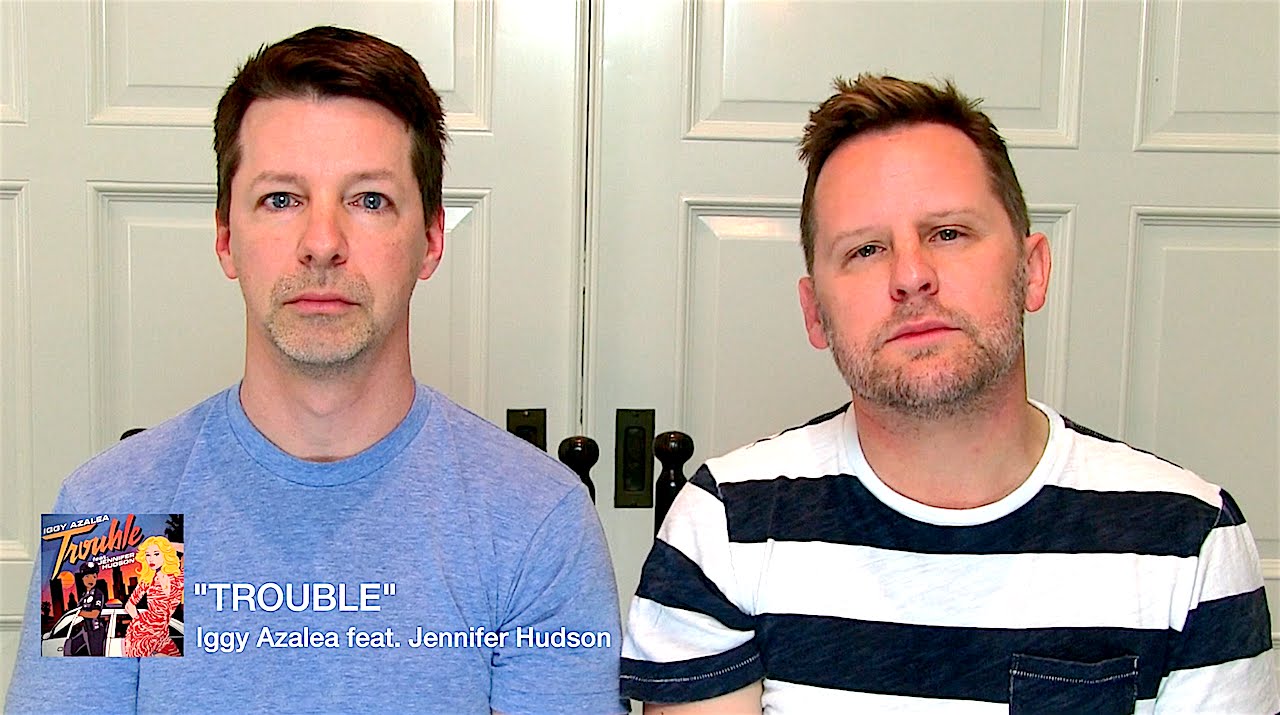 Interestingly, Sean waited until 2010 before coming out to the public. He didn't feel ready until then and explained that it was a scary time for him. Now, the happy couple lives a lovely life together!
Soccer Stars in Love
Soccer stars Ali Krieger and Ashlyn Harris met as teammates for Gotham FC. They have become increasingly more open about their relationship but have both spoken out on how they felt they had to keep it secret for so long.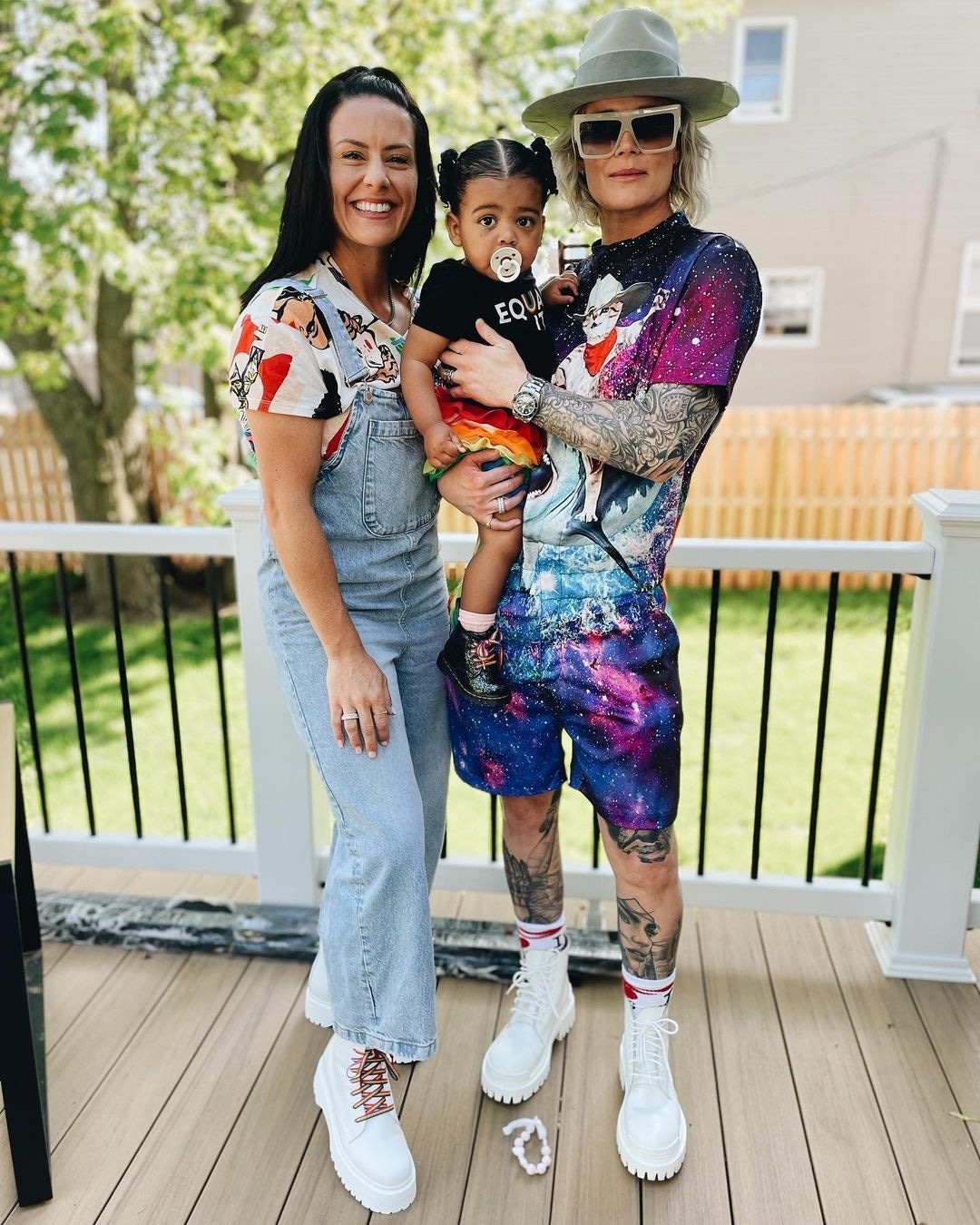 In 2020 they got married and have quickly become one of the sports world's favorite power couples. They've been together for over a decade and welcomed their daughter, Sloane into their family in 2021.
Instagram Love: Jaymes Vaughn and Jonathan Bennett
Jaymes Vaughn and Jonathan Bennett have been together for more than 4 years. They got married in 2022 at a destination wedding in Mexico. Many people might recognize Jonathan from his iconic role in the movie Mean Girls alongside Lindsay Lohan.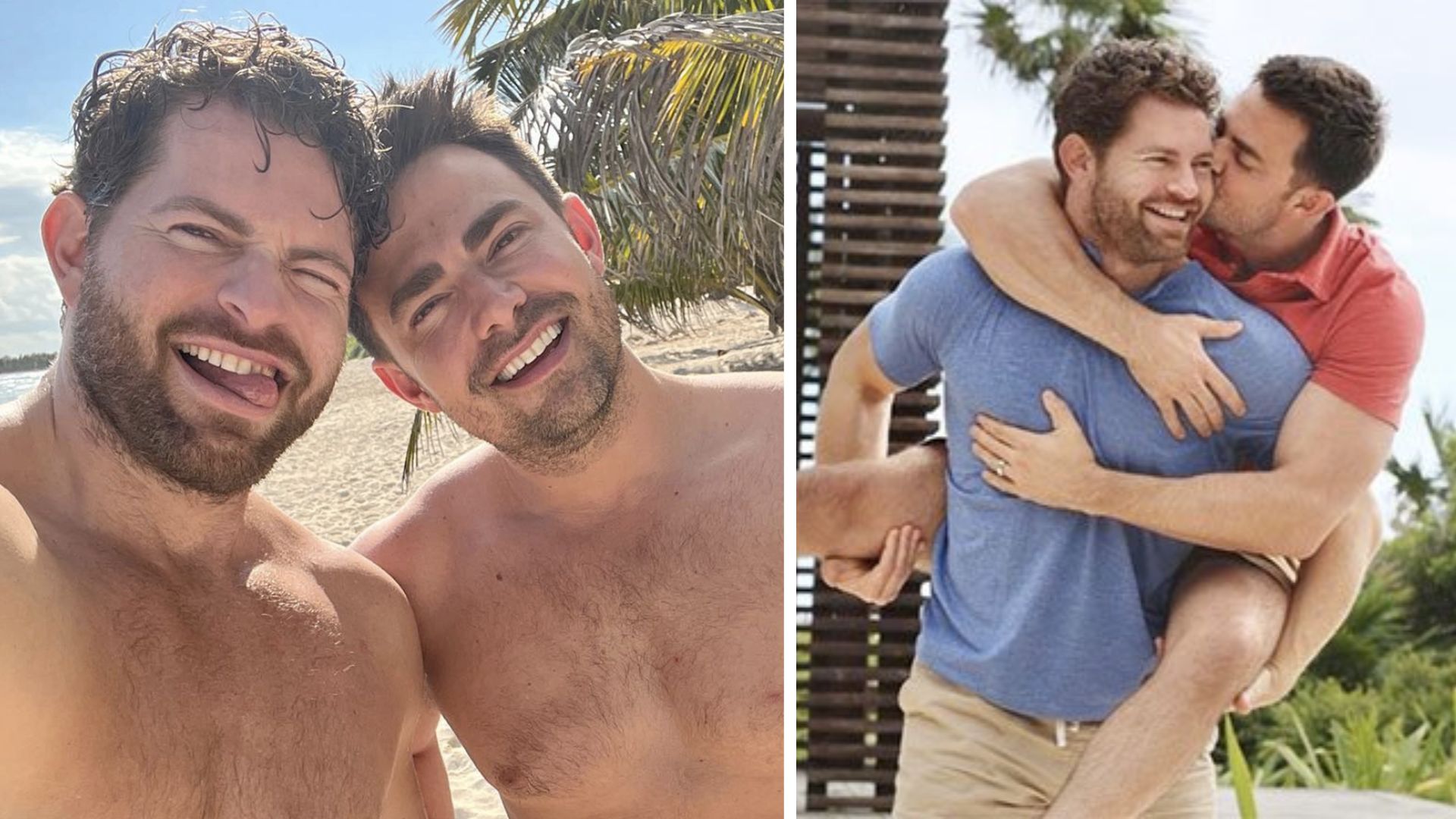 The pair has become a fan favorite power couple in Hollywood since. They're well known for sharing their love on their instagram accounts.