Lions, Tigers, And Bears, Oh My! This Unlikely Trio Says Goodbye After 15 Long Years Of Beautiful Friendship
Once upon a time, in the wild realm of social media, a story about an unlikely trio of friends—a lion, a tiger, and a bear—spread like wildfire. All three had dark and troubled pasts, yet they formed a bond that would endure forever. Their friendship was a beacon of hope.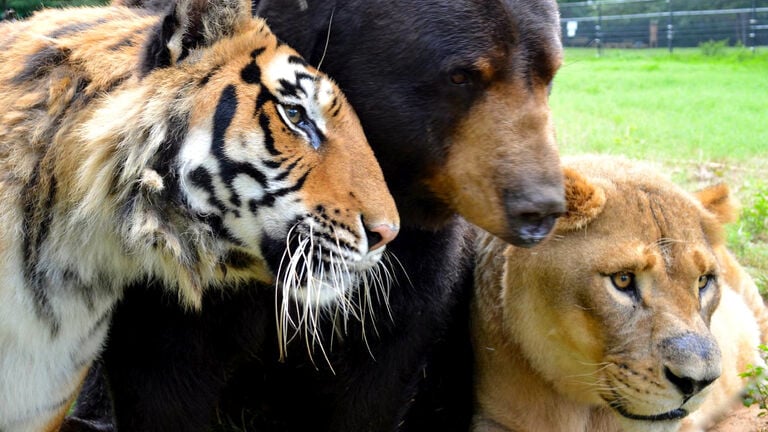 But tragedy struck—one of the brothers was taken, leaving the remaining two heartbroken. 
A Shocking Discovery
It was the year 2001 when this extraordinary tale of friendship began. The place was Atlanta, Georgia. A team of police was carrying out a routine raid on a house in the city. The events to follow would leave even the most hardened of officers in awe.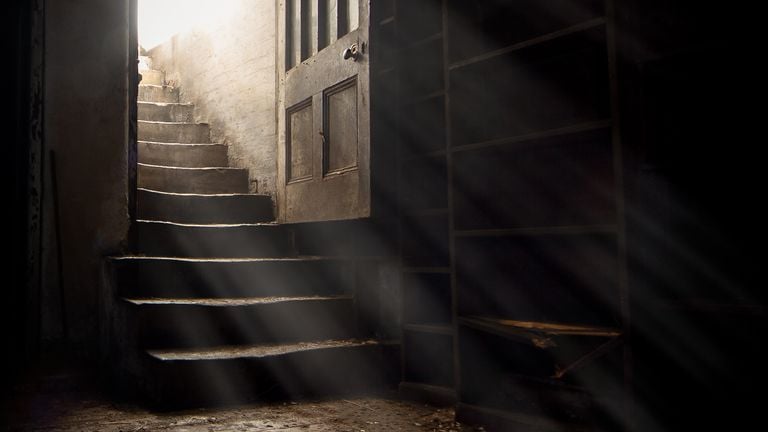 As they made their way through the building, their search led them to the basement. It was a place many never imagined would hold wild animals. In that dank and dusty space, they discovered the most unlikely roommates in a desperate situation. 
Curiosity Did Not Kill The Large Cats
They saw three adorable cubs of exotic breeds confined to cages. The officers were taken aback. How on earth did the rare creatures find themselves in the clutches of these nefarious criminals? Why were they hidden away in the depths of a dingy basement?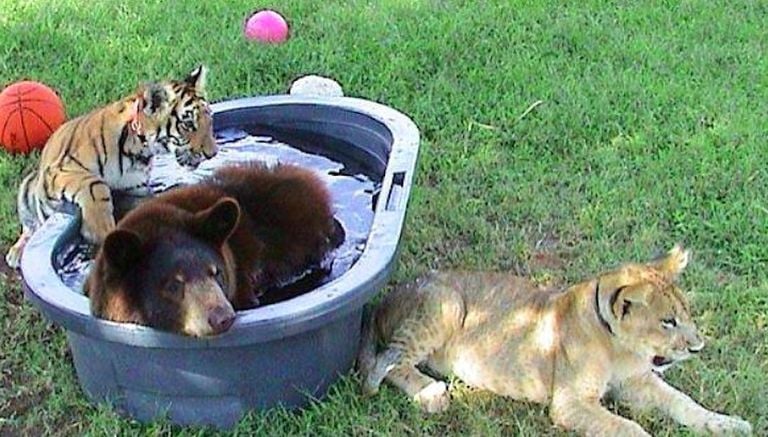 As the officers approached the cages, their initial intrigue gave way to unease. There was something about the way the cubs stared back at them. Their eyes were filled with a mix of fear and desperation. The sight sent a chill down their spines.
Neglected And Not Fed
The trio was a pitiful sight. Their bodies looked frail, and they were disheveled and covered in parasites, thanks to the appalling conditions of their cages. They were all huddled together inside the cramped and unclean space. It was a prison that no animal should ever have to endure.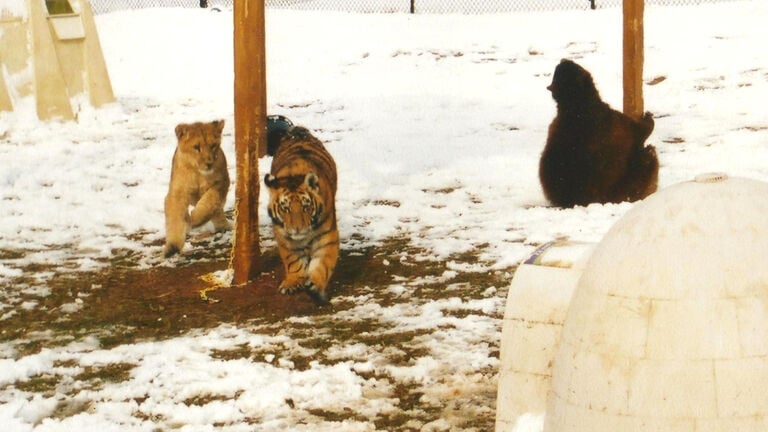 It was evident that these magnificent beasts had been subjected to unspeakable cruelties. They had scars on their once-pristine fur. The thought of cruelty against these defenseless creatures was enough to make anyone's blood boil.
A Listless Lion Cub
The lion cub, despite his fierce reputation, appeared vulnerable and wounded. He had a painful-looking injury on his delicate nose. It was heartbreaking to witness as the bars of his tiny crate had dug into his snout, causing the hapless animal agony and discomfort.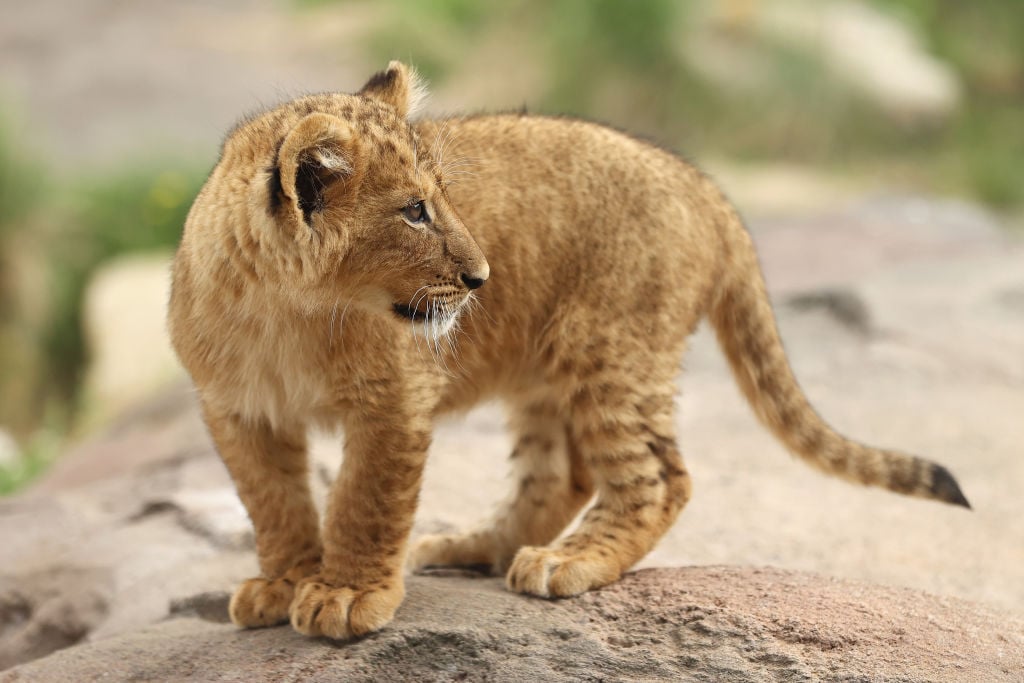 Even more harrowing was how its body had long outgrown the restraints that had once held him captive. He had grown painfully into his shackles. As a result, the helpless cub had to undergo surgery to have the suffocating harness removed.
The Help They Deserve
Following their daring rescue, the trio was whisked away to the Noah's Ark Animal Sanctuary (NAAS), where they received immediate medical attention. The skilled team at NAAS left no stone unturned in their mission to nurse the young animals back to health by providing them with round-the-clock care.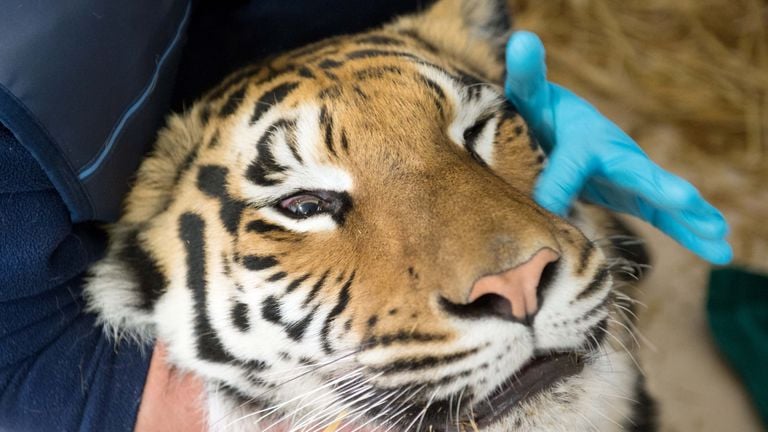 There was no telling if the cubs would ever regain their full strength. But one thing was sure—the unyielding commitment of the NAAS staff gave these creatures the best possible chance to not just survive after their trauma, but thrive.
Full Recovery
The once-frail cubs defied all odds. They made miraculous recoveries, much to the relief of those who played a part in their rescue and rehabilitation. It was as if they had newfound energy as the trauma of their pasts seemed to evaporate from their memories.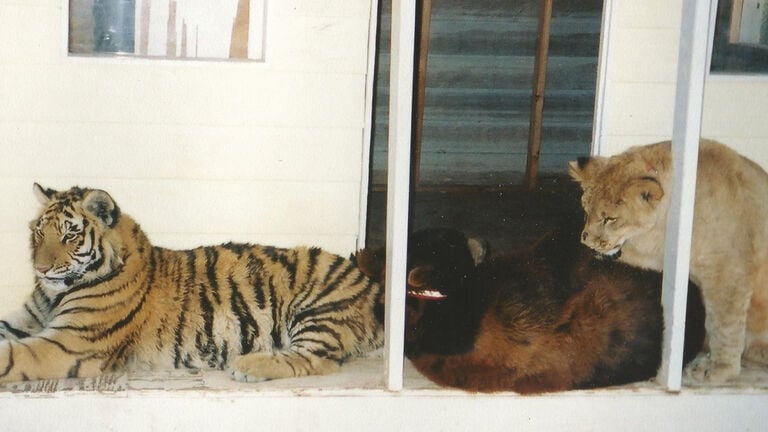 As they settled into their new home, something remarkable happened. The three cubs found an unlikely bond with each other. Their shared connection caused them to become inseparable. They playfully wrestled and snuggled one another like a family of misfits who had finally found one another.
A Band Of Brothers
The sanctuary's caretakers did their best to make the cubs feel at home and to heal them. The sanctuary named them after popular Jungle Book characters. Two of them—the American black bear and the Bengal tiger—were christened Baloo and Shere Khan.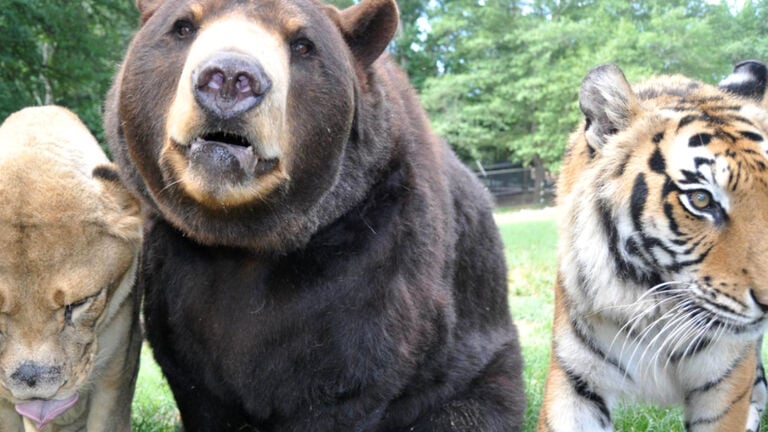 Sadly, the African lion cub wouldn't grow any mane because of a neutering operation. He was given the name Leo. This band of brothers from different mothers came to be known as BLT, which stands for bear, lion, and tiger—a much more exciting combination than bacon, lettuce, and tomato.
Bonded By Love 
The sanctuary staff was surprised at the behavior of the cubs. It was nothing as they'd seen before. Even after they were rescued, the animals still preferred each other's presence above anyone else's. Consequently, the sanctuary made adjustments to suit the needs of the BLT gang.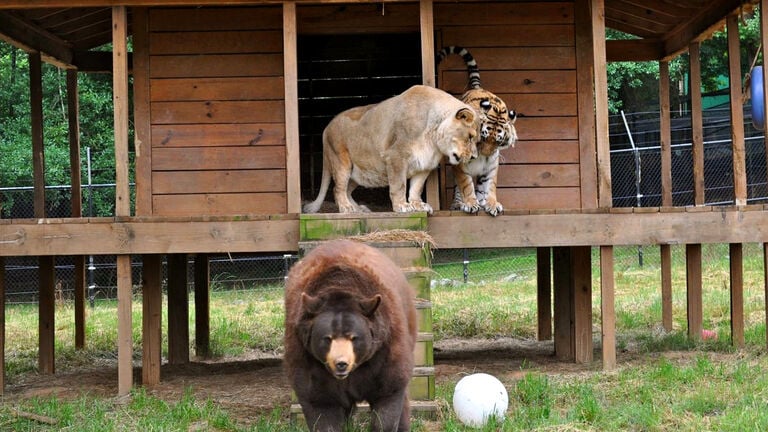 The animals were allowed to share one living space. The workers at Noah's Ark Animal Sanctuary could not believe their eyes. Despite belonging to different animal species, the three acted as if they belonged in one family. Their harrowing past seemed to bond them.
Adorably Inseparable 
Baloo, Shere Khan, and Leo would spend most of their time together. They ate, slept, and played with each other. Even during the process of grooming, all three sought each other out. Naturally, they freely gave affectionate gestures through head-rubbing and licking.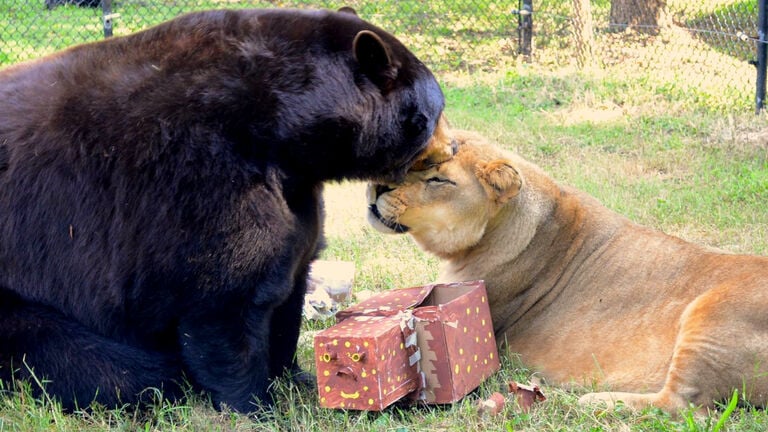 According to the sanctuary's website, their time held captive in a basement ultimately kept them together for life. Their shared experience made them inseparable despite belonging to different species. When they had no one else in the gloom and pain of their captivity, they had each other.
Unique Personalities 
The BLT gang varied in appearance and temperaments, but they were extraordinarily bonded. For instance, Baloo had an insatiable sweet tooth, similar to his fictional counterpart. His laid-back personality also made him the family's go-to bear for relaxation time.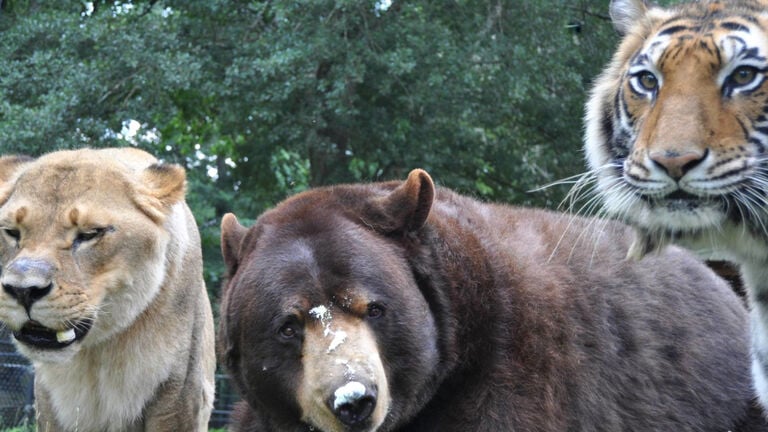 On the other hand, Shere Khan was the wily feline of the pack. He was mischievous to the core. He delighted in surprising his brothers with unexpected pounces. Meanwhile, despite being playful, Shere Khan had a heart of gold and was the most affectionate member of the group.
Happily Ever After
While Leo, at times, may have appeared lackadaisical on most days, he actually had an unexpected burst of energy whenever it was time to play. This was just one example of many that made them a lovable trio. They captured the hearts of all who met him, including their online followers.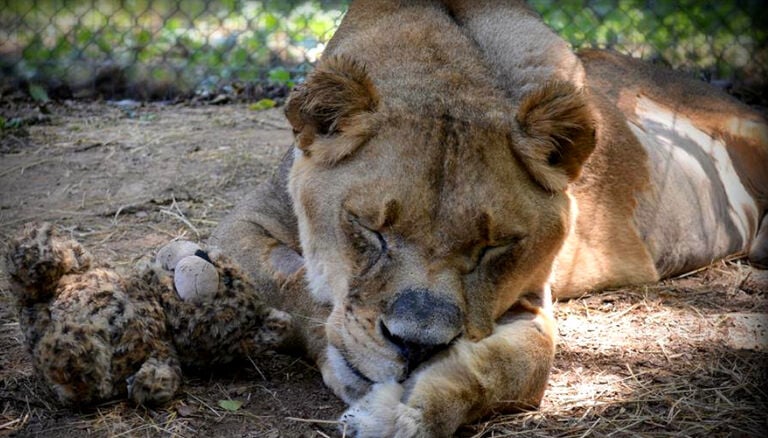 Despite their differences, the brothers shared a remarkable bond that lasted 15 years at the Noah's Ark Animal Sanctuary—the years they spent together actually exceeded their lifespan, thus proving that love and companionship truly know no bounds.
Saying Goodbye
However, the circle of life must turn, and nothing lasts forever, and time demands its toll—even those who hold a special place in our hearts. This was the unfortunate reality that the BLT trio had to face.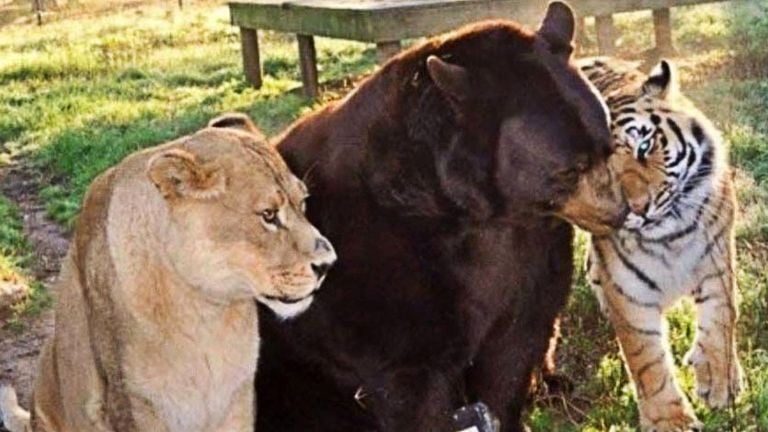 In August 2016, the sanctuary shared the heart-wrenching news that one of its beloved members had passed on. This left their followers in a state of sorrow. They mourned the loss of a unique soul whose charm had touched so many. 
Leo's Distressing Symptoms
In a sad Facebook post on August 11th, the sanctuary's statement shattered the hearts of BLT fans worldwide as they revealed that Leo had departed. The 15-year-old lion had been exhibiting symptoms of lethargy in the weeks before his passing.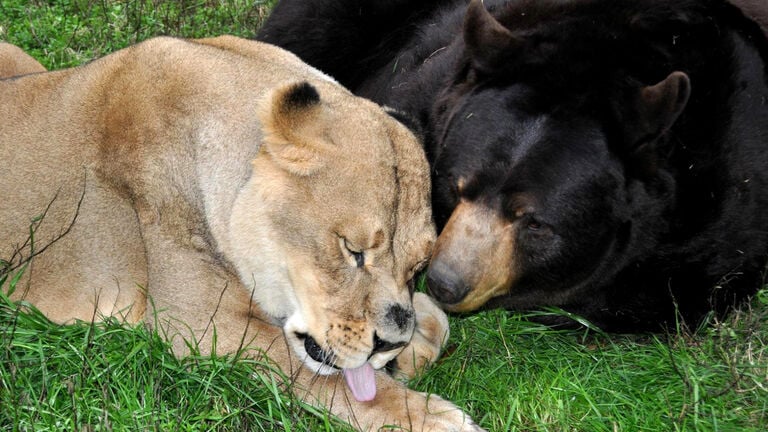 Despite numerous diagnostic tests, doctors could not explain the underlying cause of his condition. The sanctuary then decided to schedule Leo for exploratory abdominal surgery. It was a desperate measure that ultimately proved unsuccessful. His demise left a hole in the hearts of those who had grown to love him.
Letting Leo Go
The outcome of the exploratory surgery was a devastating blow. As the veterinarians delved into Leo's insides, they made a gut-wrenching discovery. More than 80 percent of Leo's liver was riddled with masses that couldn't be removed.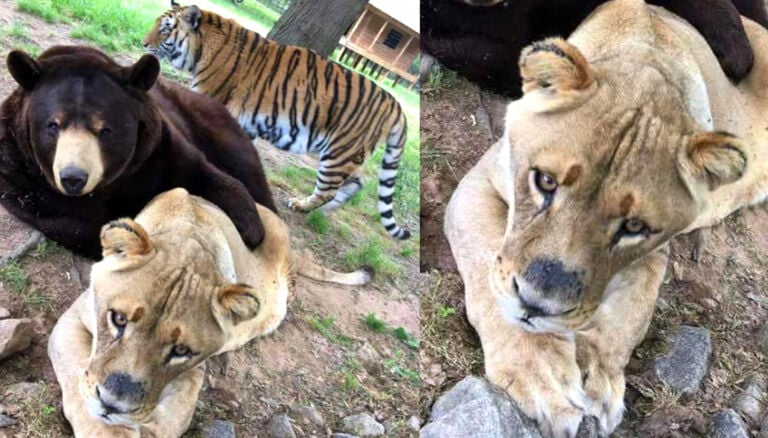 The grim prognosis left the caretakers with no choice but to make the heartbreaking decision to bid him farewell. Doing so was a necessity to spare Leo from any more suffering. Even still, the sanctuary had been faced with a devastating choice to make.
The BLT Gang Sensed Leo's Failing Health
In a touching moment that left everyone in tears, Leo's brothers were given a chance to bid him a final farewell before he passed. A sense of acceptance hung in the air as they gazed at him for the last time. It was as if they knew that this moment was inevitable.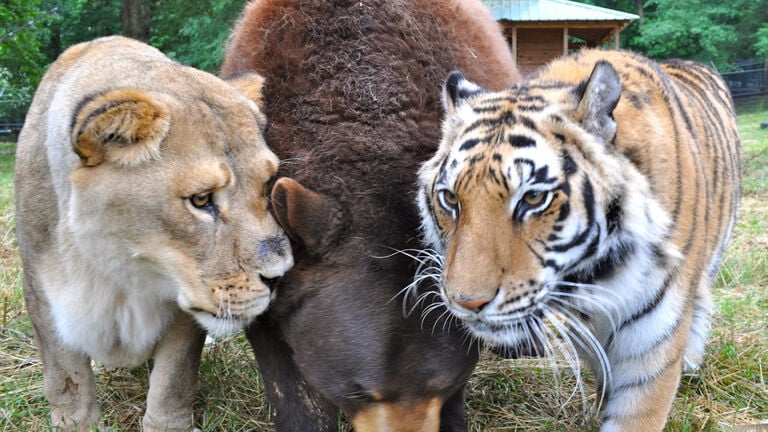 Interestingly, the sanctuary's staff later revealed that this intuition may not have been a coincidence. In a statement on Facebook, a spokesperson for NAAS said the BLT brothers had likely noticed Leo's health problems even before their caregivers. 
The Power Of Animal Intuition
The mysteries of animal perception have yet to be fully understood, and the BLT gang is a testament to this. According to NAAS on Facebook, it was highly probable that Baloo and Shere Khan sensed something was amiss with Leo long before the sanctuary diagnosed his condition.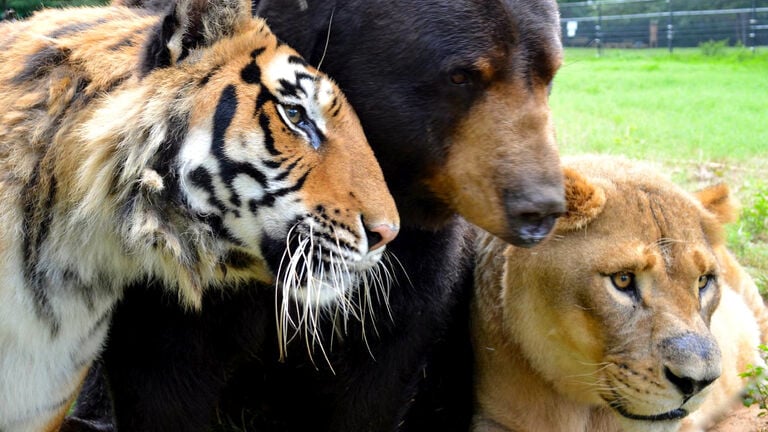 The bond these rescued animals shared was evidence of their profound connection. As the sanctuary and the BLT fans mourned the loss of Leo, it is impossible not to marvel at the incredible sensitivity of these majestic animals.
The Rest Of The Gang Were Coping Well
The loss of a loved one is a harrowing experience, even for animals. The sanctuary staff knew that Leo's demise would have a profound impact on his brothers, Baloo and Shere Khan. Given their tight bond, they felt they had to keep a close eye on the remaining members of the trio.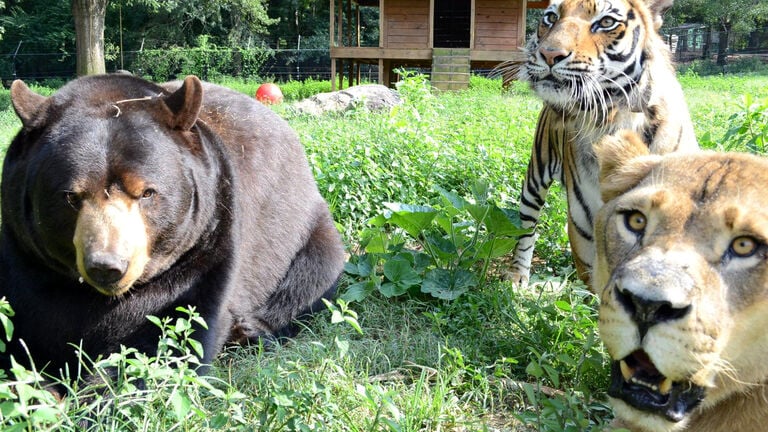 The NAAS monitored the gang for any signs of behavioral changes. But as days turned into weeks, the staff were amazed by what they observed. Baloo and Shere Khan seemed to be coping "remarkably well." 
Celebrating Leo's Life
Although Leo's presence no longer graced the sanctuary, his spirit continued to resonate with many people. Rather than a mournful farewell, the Noah's Ark Animal Sanctuary (NAAS) opted for a lively "celebration of life" in honor of Leo.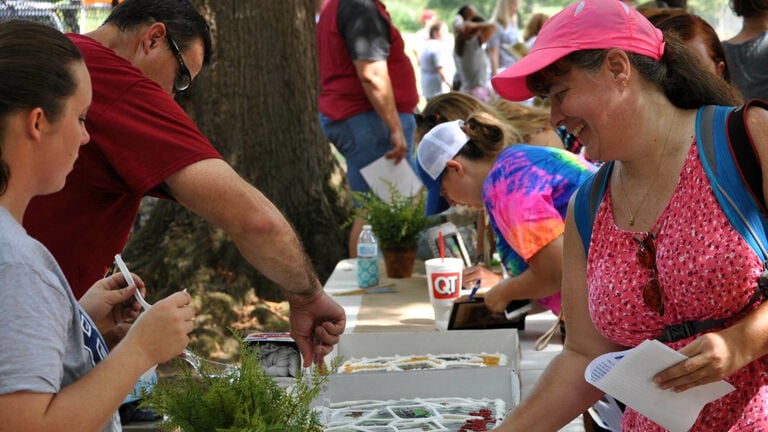 Thus, on August 27th, the NAAS staff and guests gathered to pay homage to the lion's unforgettable legacy by swapping stories about the lion. The event was filled with joy and fond memories. It left everyone with a heartwarming experience that will be cherished for years to come.
Fans Paid Their Respect
Even for those who couldn't physically attend, the energy and love of Leo's "celebration of life" event radiated far and wide thanks to the live social media broadcast. And as guests arrived, they were greeted with freshly baked cakes.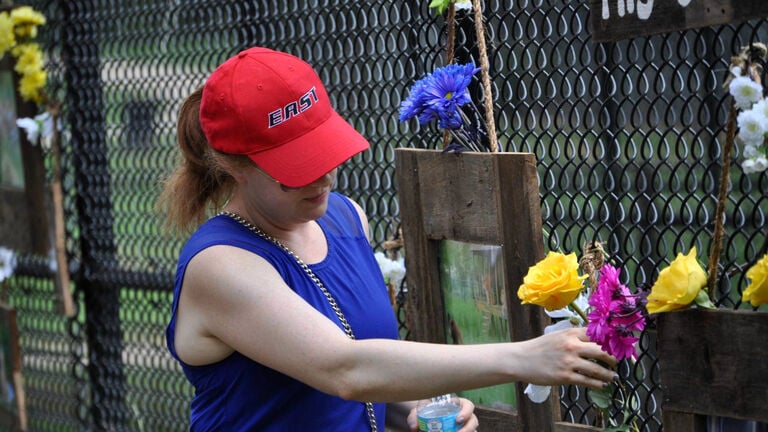 The sweet tribute was in honor of Leo's fondness for treats. A photo wall, once bare, was adorned with an explosion of colorful flowers. It symbolizes the emotional impact that Leo had on everyone he met. People of all ages came together to pen heartfelt messages in Leo's memorial book.
In Leo's Memory
The sanctuary's conscious effort to make Leo's memory live on beautifully and poignantly was evident in the regal lion statue at his resting place next to the clubhouse. It is the same location where he and his brothers used to play and bond.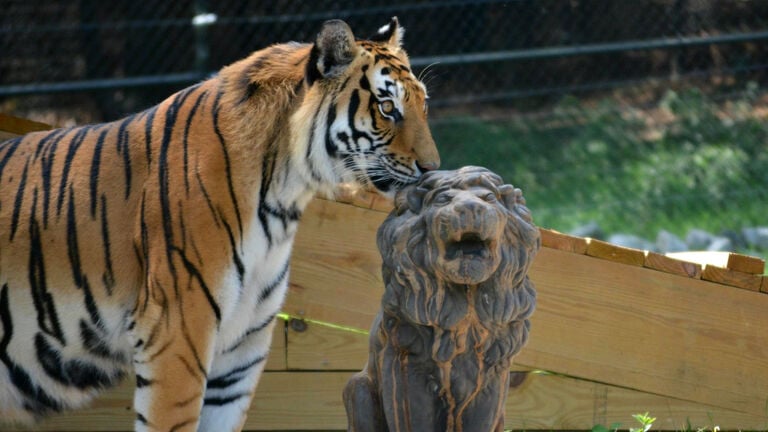 As the surviving brothers saw the statue for the first time, a powerful wave of emotions washed over them. Their reaction was a heart-warming tribute to their love and companionship with their departed sibling. Leo's spirit lives on in all who knew and loved him.
Remembering Their Brother
Leo's devoted fans were thrilled with the spectacle they witnessed at his "Celebration of Life" event. According to NAAS, guests felt excited when they saw the surviving brothers, Baloo and Shere Khan, investigate the majestic new statue erected in Leo's honor.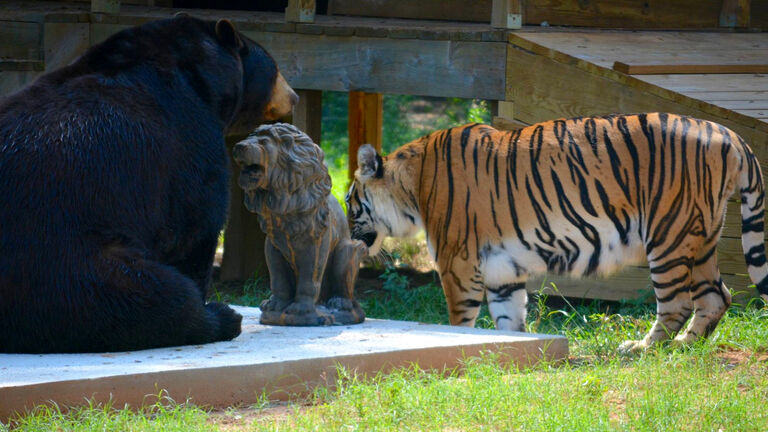 True to his playful nature, Baloo put on quite the display as he showered the statue with affectionate rubs and snuggles. Likewise, Shere Khan sniffed and prowled around it. The outpouring of support from Leo's fans showed the profound impact he had on their lives. 
Leo's Memory Will Live On
The Noah's Ark Animal Sanctuary took to Facebook to express their deep gratitude for the unwavering support of the public during a difficult time. The sanctuary was overwhelmed by the outpouring of gifts from the community.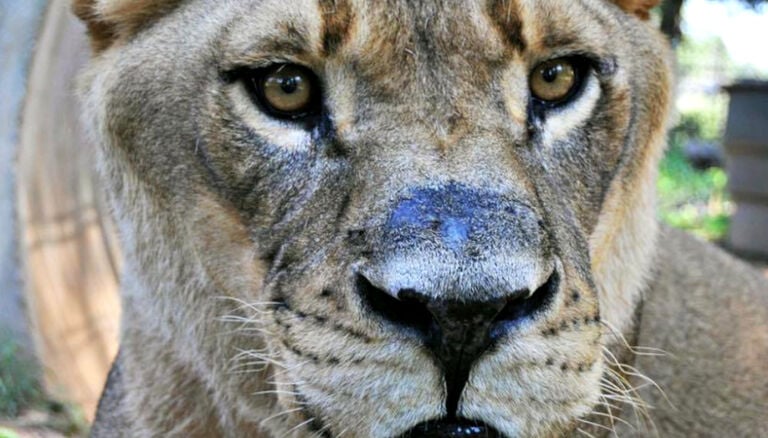 Despite the heartache of losing Leo, the tale of his beautiful friendship with a tiger and bear will live on forever. His memory was a constant source of inspiration and comfort for those who loved him. However, as time passed, Baloo and Shere Khan faced their own set of challenges.
Another Sad Announcement
An announcement by the Noah's Ark Animal Sanctuary once again shattered the hearts of its numerous followers. In 2018 they took to Facebook to state that another member of the BLT group had passed away.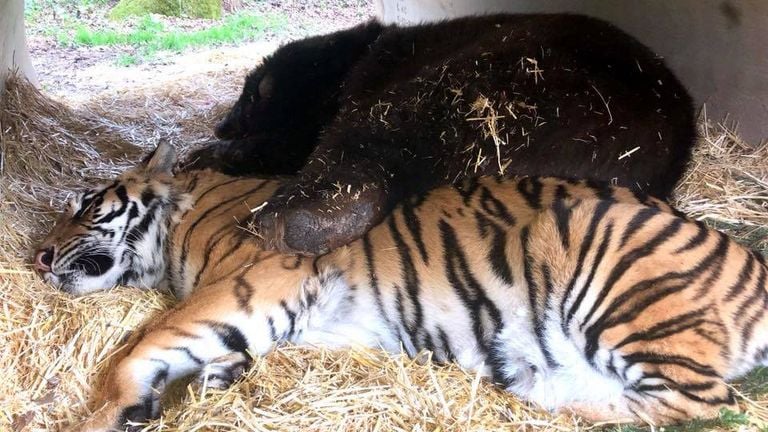 The much-loved Shere Khan rejoined his brother Leo. The loss was a devastating blow for the sanctuary, which had grown to love and cherish the majestic tiger as one of its own. In his final moments, Shere Khan was cradled in the arms of his devoted caregiver while Baloo kept a watchful eye nearby.
Lonely Baloo
The death of Shere Khan was a heavy blow for everyone, including the devoted caregivers at the Noah's Ark Animal Sanctuary. However, no one can know the pain felt by the remaining member of the BLT group, Baloo.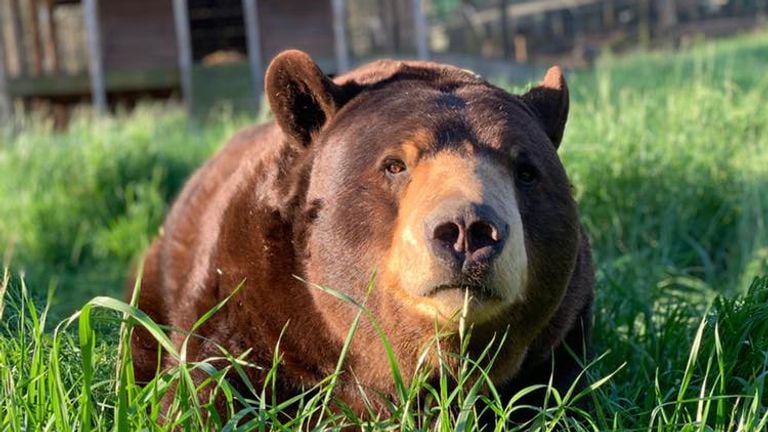 But even amid their grief, the team at NAAS remained committed to supporting Baloo through this difficult time of mourning. They had a comprehensive bereavement plan in place that was specially designed to monitor Baloo's physical and emotional health to make sure he didn't feel completely alone.
Baloo Reached A Milestone
If you're worried about Baloo losing both of his brothers, take heart! The resilient bear proved that he couldn't be kept down for long. Despite the loss, he showed his caregivers that he had a fighting spirit. He also received love and support from around the world through fan mail.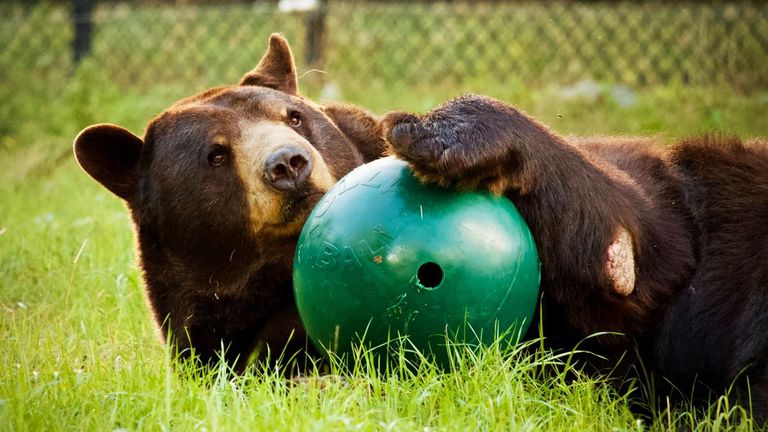 Plus, Baloo reached a significant milestone that left everyone cheering. The folks at NAAS were thrilled to report that he had achieved a remarkable feat—proof that there is always light to be found, even in the darkest times.
One Happy Bear
Who said you couldn't teach an old bear new tricks? Apparently, Baloo defied this rule when he celebrated his 20th birthday most spectacularly. The venerable bear proved that age is just a number as he indulged in serious pampering.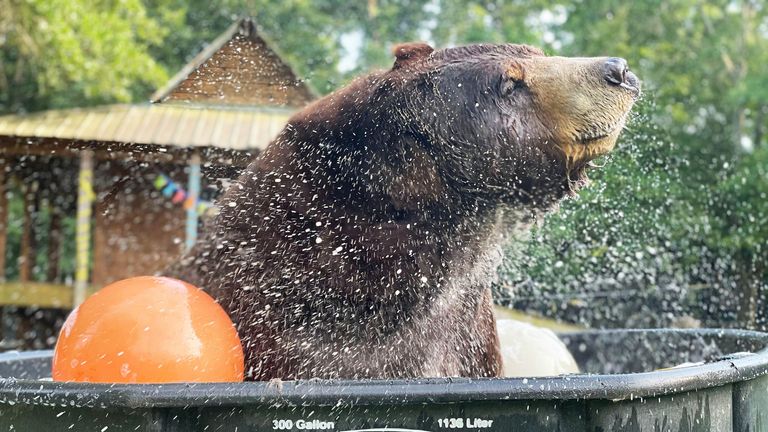 According to the folks at NAAS, Baloo was happy, healthy, and full of energy. He also reveled in the attention and affection showered on him. He enjoyed his birthday cake, bubble bath, and all-out party. For a bear, he's made an incredible life of great friends, human or animal.