Life Aboard a Cruise Ship – The 13-year (and Counting) Never Ending Cruise
The open sea, fresh air, great food, exciting ports of call – what's not to like about a cruise? For many, boarding a cruise ship with all its luxuries is a dream come true.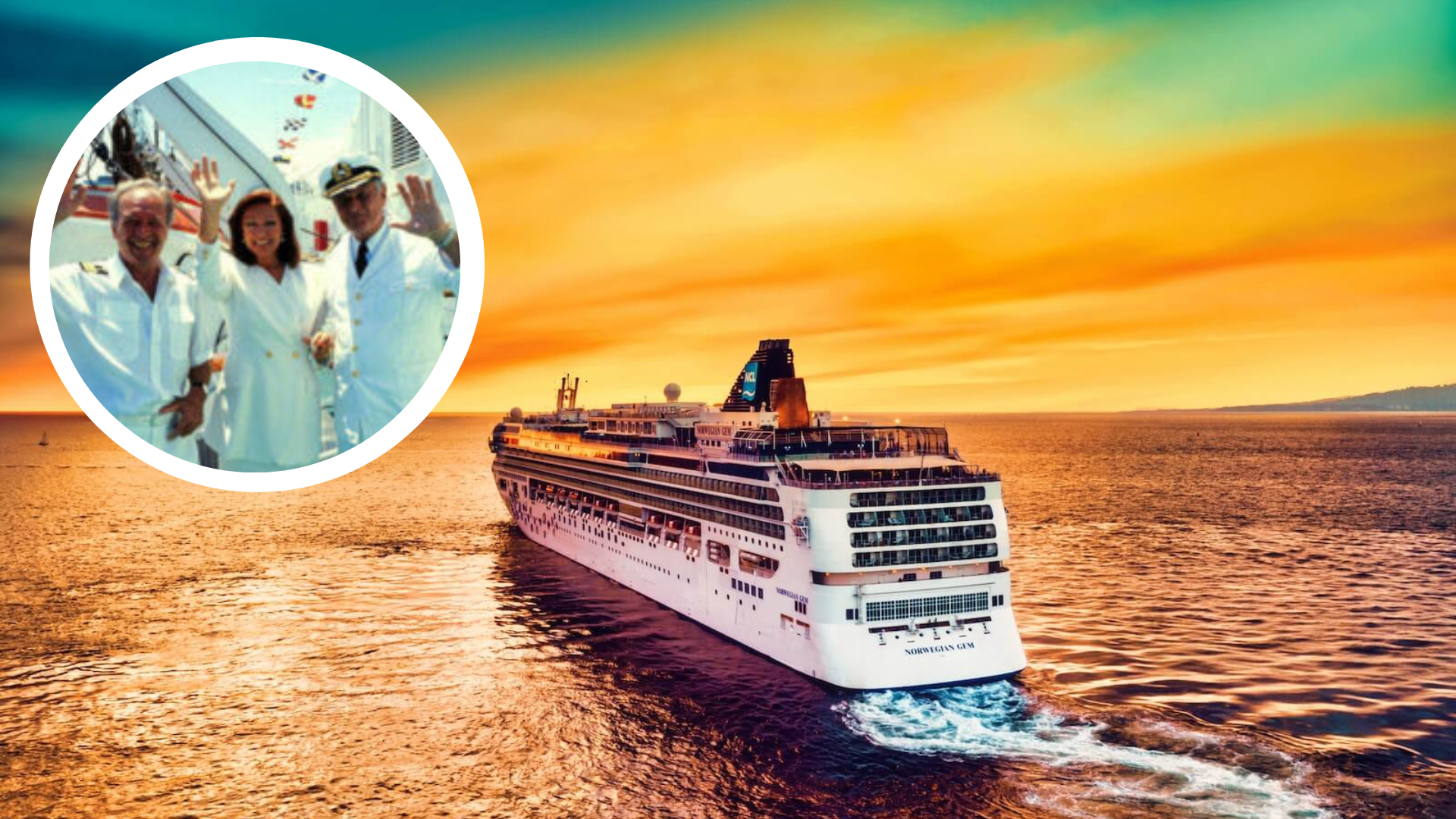 Many vacationers think, "Hey, I could get used to this."  
Well, Morton Jablin, a former Navy officer, did just that. And he is still at it. 
I'm Gonna Be a Sailor
Born in 1924, Morton grew up in Brooklyn and, even as a boy, was a big fan of the Navy.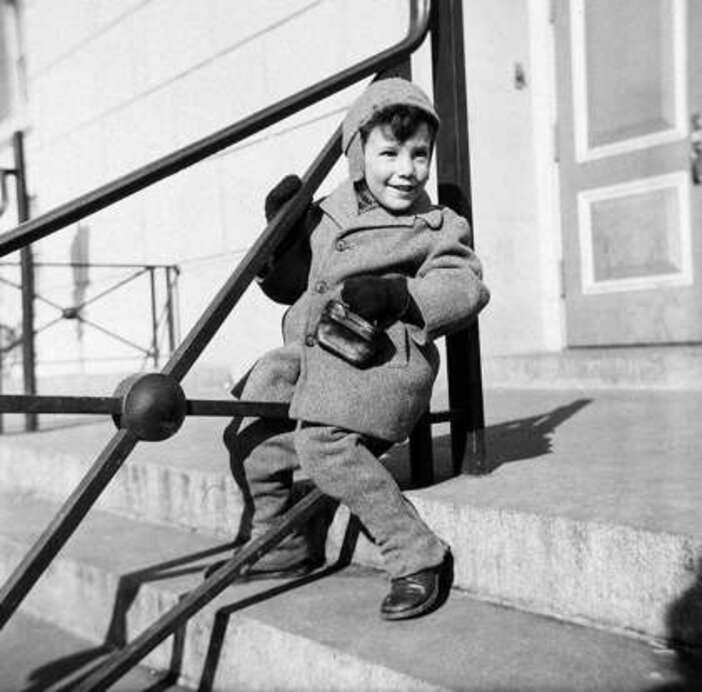 He enlisted to serve in the Navy in the 1940s, and that's when his happiest years began. Morton loved his job, reveling in being on a vast ship, living his boyhood dream. Eventually, he became an officer in the U.S. Office of Naval Intelligence. He returned to the U.S. in 1946.
A Busy, Industrious Man
When Morton returned to the U.S. after the war, he became a pharmacist. He married, had two sons, and then decided to start his own business.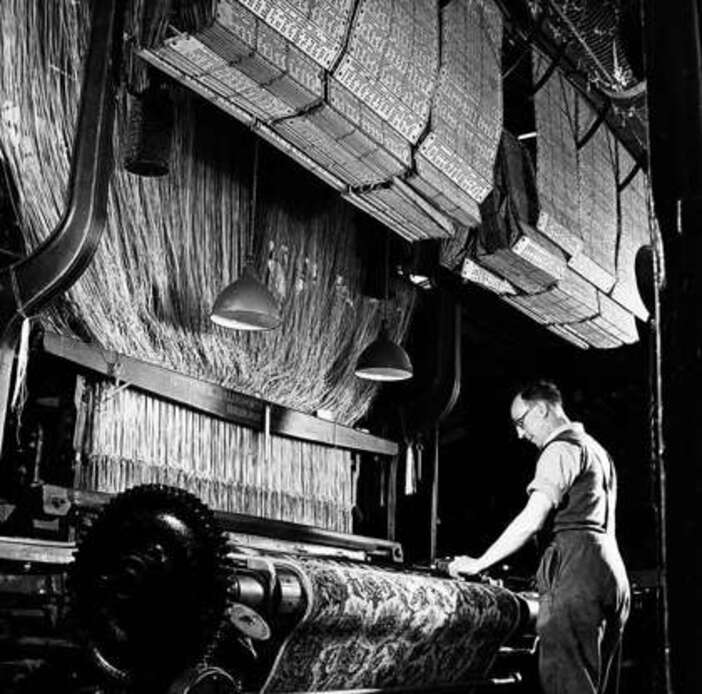 It so happens that while he was abroad, he had met his future business partner. The two talked about starting a lace-making business, with his partner helping to ship the machinery to the States. Morton's company took off, became successful, and is still thriving, now run by one of his grandsons.
When's Our Next Cruise, Dear?
Martin and his wife Charlotte adored cruising. They both loved being on the open sea and traveling to new places. Their favorite mode of transport was always a cruise ship.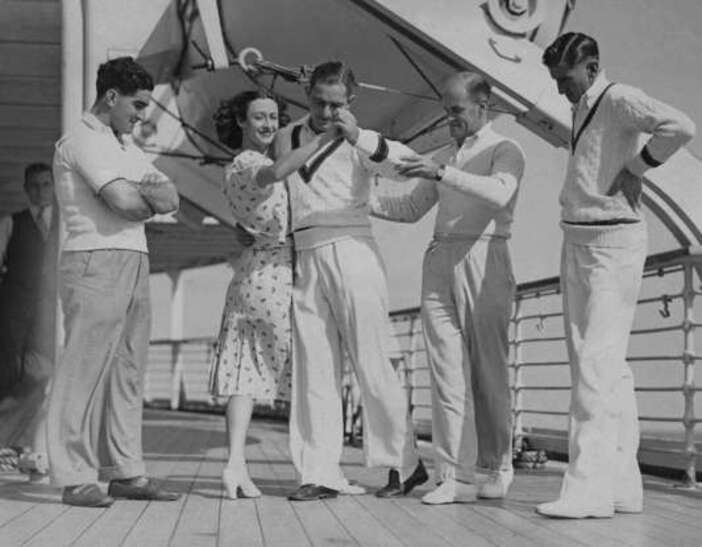 The couple took dozens of cruises, trying out the various cruise companies and then comparing the experiences. Each company was different, so analyzing which cruise line was best for a particular destination was part of the fun.
Crew Becomes Family
Morton and Charlotte gained new family on these trips – the crew members got to know and love them, always excited to see them board. The other passengers also became good friends, and they'd see each other again and again on cruises during the year.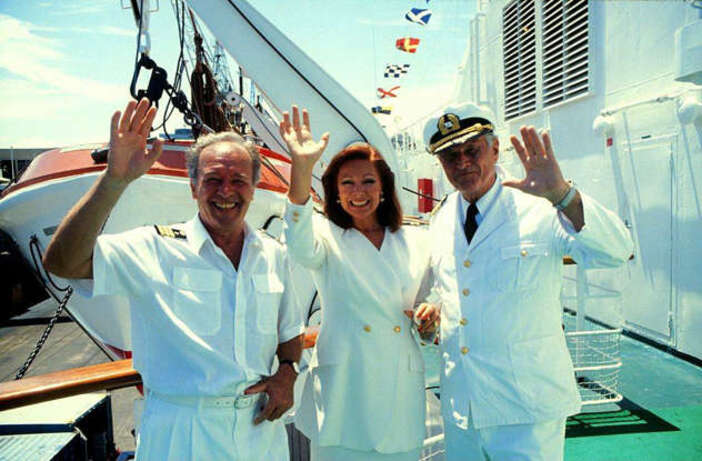 One crew member eventually retired and suggested to the Jablins that they take a trip on the Regent Seven Seas Cruises line. Not only did they love the experience, but they chose that cruise line as their favorite.
Good Advice
That former crew member and friend's suggestion to try the Seven Seas cruises turned into five years of trips on that company's ships.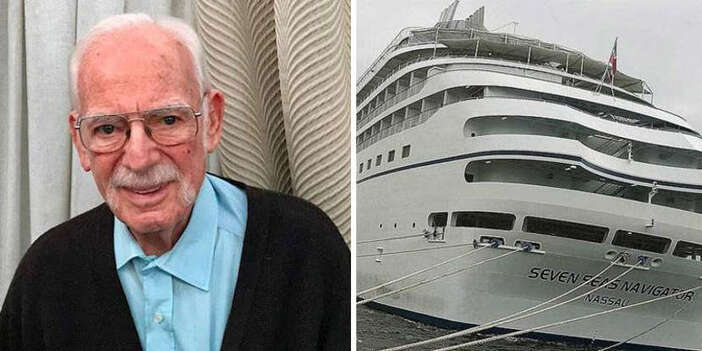 In 2000, they decided that the Seven Seas Navigator was their favorite. It was smaller than the others, carrying only 500 passengers. The size of the ship made the experience more intimate; Charlotte and Morton spent the next five years living on that ship.
A Widower Now and Still a Sea-goer
Charlotte passed away, and Morton decided to make the Seven Seas Navigator his real home, along with his condo in Florida. The apartment is where he stores his belongings and offers him a permanent address, but he doesn't actually live there. The ship is his real home.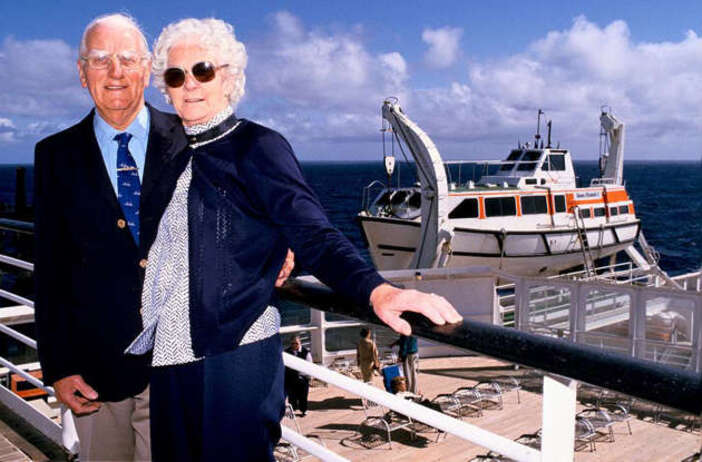 Forbes magazine interviewed Morton, and he told them that he could not achieve this lifestyle anywhere else. "The crew is overly gracious and kind to me," he said, "I can't think of enough good adjectives."
Unable to Go Onshore, But Happy on the Ship
As Morton ages, his physical restrictions increase. He has lost a good deal of his eyesight and is limited in other ways, so he does not participate in excursions off the ship.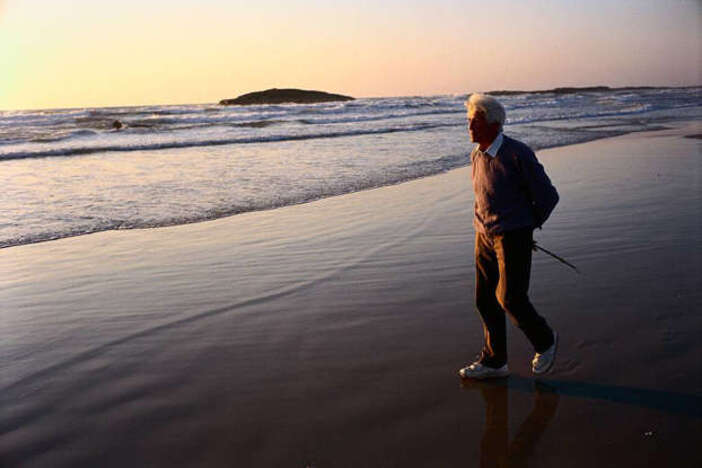 However, he is happy to stay on the ship with his regular schedule, crew members, and friends. Since they had travelled so much, he and Charlotte had seen most of the onshore sites, so he is happy to enjoy the ship and the view of the open seas.
Morton's Strict Schedule
Morton has made a schedule for his days and is careful about keeping to it. The plan helps him keep a sense of purpose. For example, each morning, he has breakfast while in bed. Word and number games, which he used to love, are no longer possible due to his failing eyesight.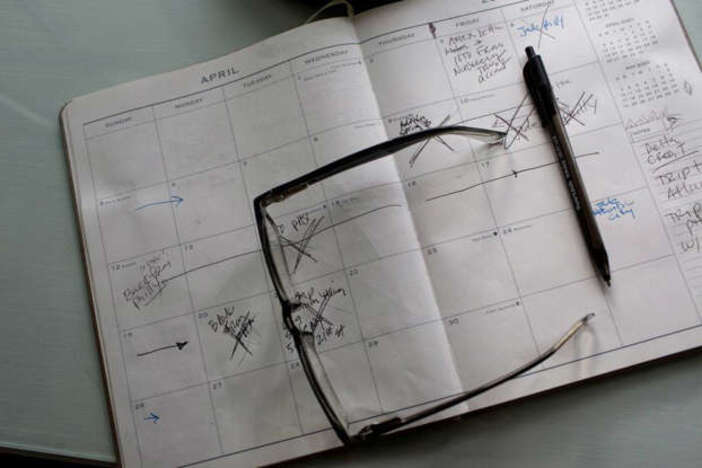 He walks for two hours each day since he knows his way around the ship and everyone on the vessel knows him. He feels safe and at home, which is a great comfort. He eats lunch and dinner with the rest of the passengers, enjoying the company, his friends, and the entertainment.
Morton's Favorites
Only a few older people have travelled as widely as Morton. He's seen so much and experienced so many different foods, sights, and adventures, that he is content to keep to a regular schedule, even down to his food choices.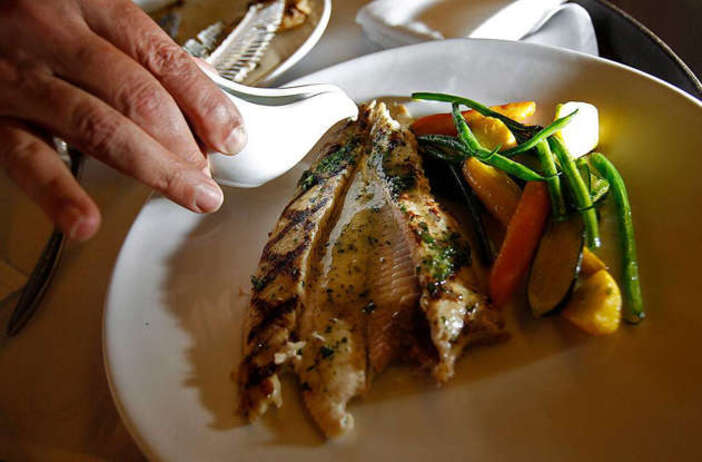 Twice a day, Morton is served Dover sole. It's his favorite meal, and the crew knows what food to serve him at lunch and dinner. 
Special Care for a Special Man
With his failing eyesight and abilities, the crew takes exceptional care of Morton. He always sits at the same table in the dining room, which is always set up the same way. With the careful table arrangement, he can find his utensils and dishes.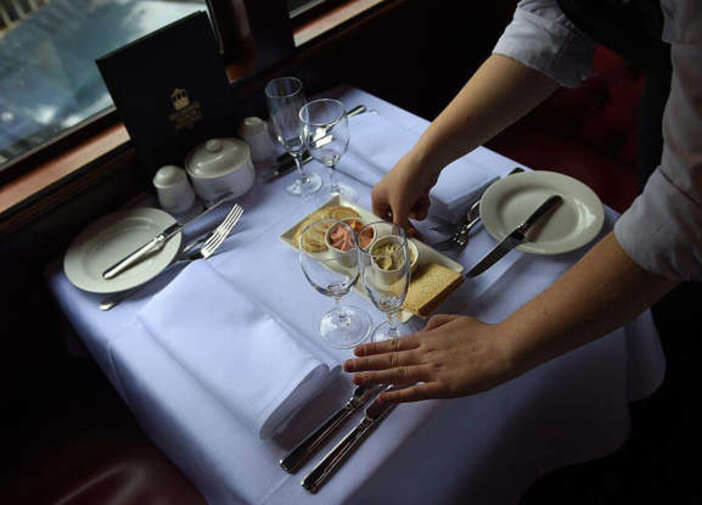 The crew even raised the lighting level in his room and put in safety rails. In addition, since Morton takes pride in his appearance and always wants to look well-groomed, the crew installed a special shaving mirror in his bathroom. 
The Beloved "Captain"
He's not the Captain, but the crew calls Morton by that name, showing their affection and respect. He does cut an authoritative figure and is a Navy man, so it fits.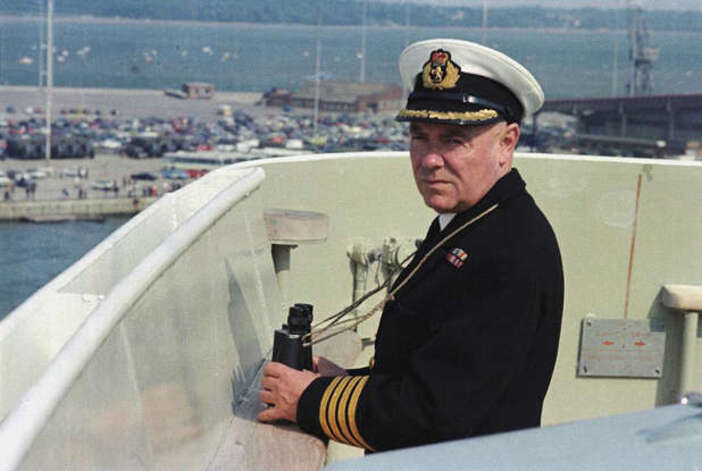 Keeping busy and occupied in his home is essential to Morton. He enjoys walking around the ship, the nightclubs, and shopping. He does not enter the casino because, as he says, "he's never been much of a gambler."
Great Grandpa
Not many of us visit grandpa on a cruise ship, but Morton's kids do. Morton is in his 90s now, still living on the ship, and his "boys" are now in their 60s, with their own children and grandchildren.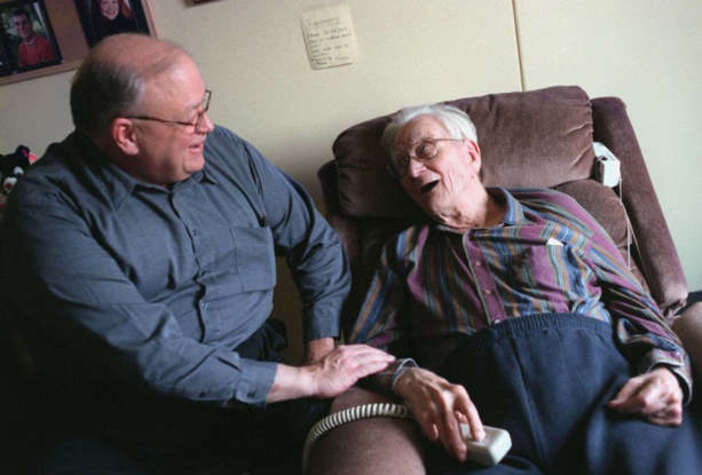 Luckily the boys live in Florida, and the ship often docks in Miami so Morton can spend time with his extended family. He made quite a choice to live on a cruise ship, but he hasn't missed out on having family and friends around him.
Alone but Not Lonely
Since Charlotte died, Morton's been on his own but has had the friendship and caring of the ship's crew and the other passengers. He's treated like a prince, and passengers chat with him, enjoying hearing his unique story.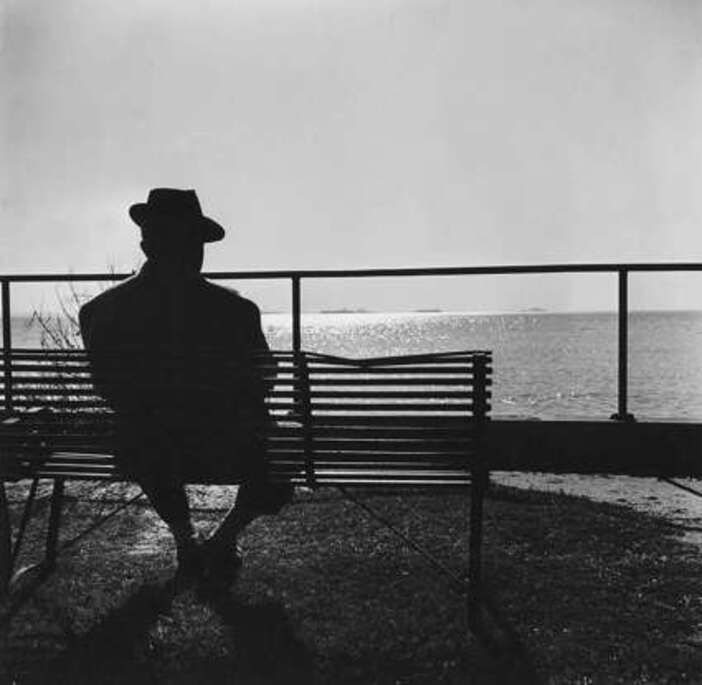 Because of his age, most of his acquaintances are much younger, closer to his children's ages, so they don't have much in common. The conversations are light and amiable, just the way Morton likes them. He enjoys his life just as it is.
Nice to See You Again!
Highlights in Morton's day-to-day life are when he runs into old friends. He's met so many people during his years on the ship and on excursions, and often these folks return for cruises. As fellow travelers, they have fun comparing lives and adventures.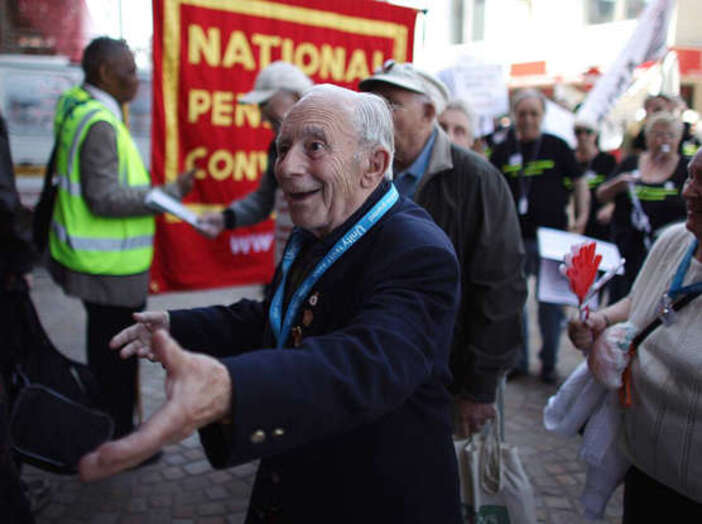 Some of these friends might be from decades ago when he and Charlotte cruised the world together. They have an opportunity to reminisce and catch up, but then, as most passengers do, they leave the ship, and Morton remains in his own home, his beloved ship.
No Nursing Home for Morton
With good food, lots of exercise, friends, and fresh ocean air, Morton's home is an ideal residence for an older man. He dreaded needing to go to a nursing home and finds that all his needs are met on the ship.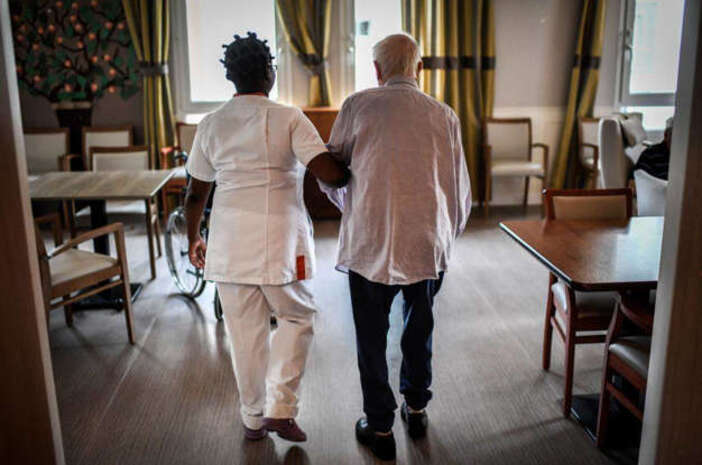 If he ever needs a medical professional, someone arrives to help him within 20 minutes. And the cost of living on the ship? Highly comparable to the cost of many nursing homes.
Weathering the Storms
The weather is one of the more worrisome aspects of living on a ship. When hit by a storm, any ship is in danger. When you think about it, it's incredible that Morton has never faced severe weather-related danger in all these years.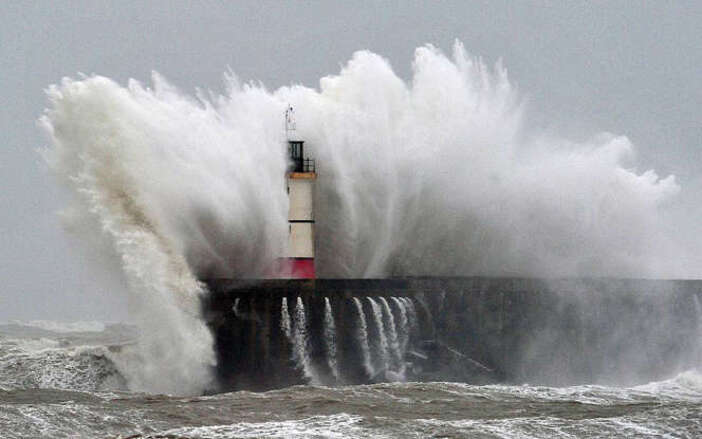 Remember, though, that as a Naval officer, Morton has experience with all kinds of ocean weather and isn't worried about what storms can bring. So when he decided to live on the ship, he was well versed in the risks.
I Wish I Could Do That
Many people who meet Morton onboard applaud his choice of lifestyle. It's different, but he has made his own choices and has not let others dictate how he should live.   Some families with aging parents struggle to convince the elders to move into a care facility, and this causes tension among the family members.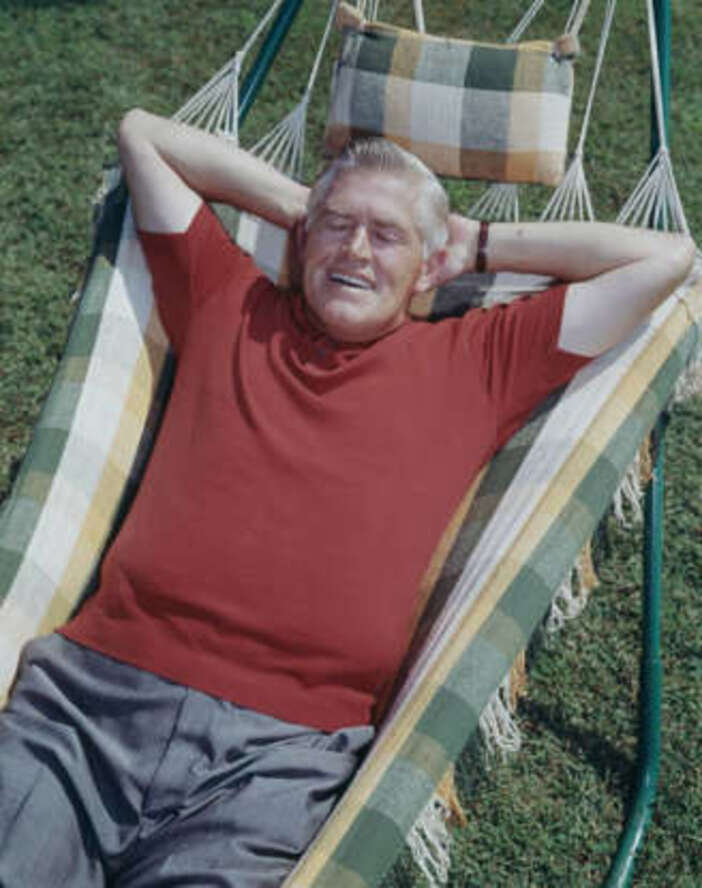 But for Morton, it's his choice and his way. It's a life many can admire – luxurious, and comfortable, with many amenities nearby. He even gets to see his family regularly and is surrounded by people who care for him daily.
Public Fascination with Morton
Many people worldwide know Morton's story, and it keeps gaining admirers. A Facebook user commented that Morton is "doing it right" by spending his life and money in a way that suits him best.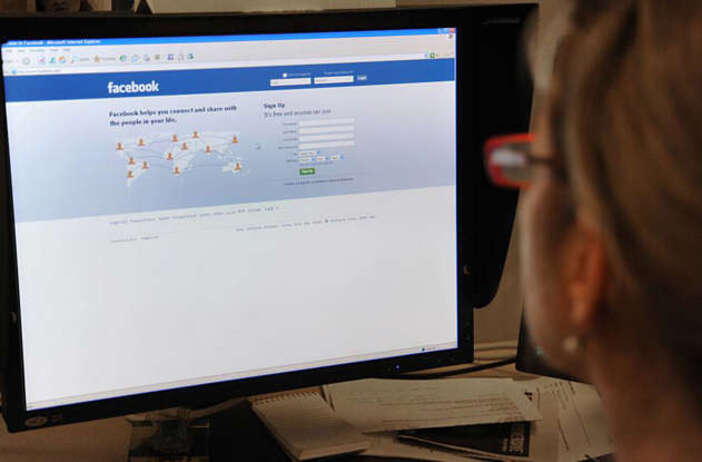 In fact, the story has inspired many others to consider that the later years don't have to be as we have come to expect. There are many options for the aging, and perhaps this example has encouraged people to think outside the box.
Morton's Up with the Tech Times
In his 90s, Morton is keenly aware of the value of new technologies. So he keeps an Amazon Echo in his room to get news and other information. That's perfect for a man with poor eyesight – he can talk to the Echo and get the info he needs.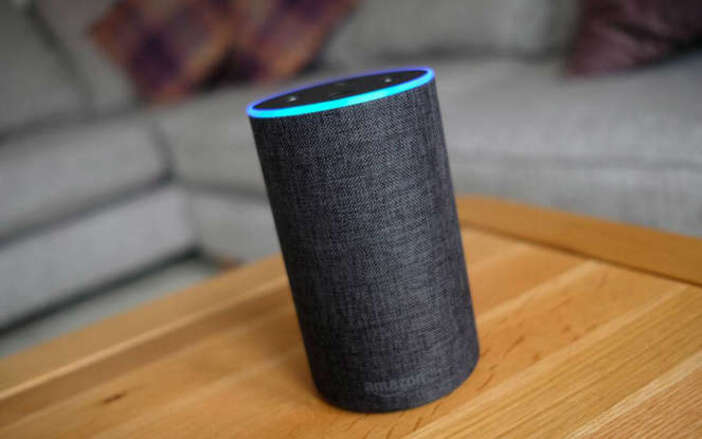 He also has a cell phone and speaks to his family often. He may be thousands of miles away, in the middle of a cruise, but he is connected and stays up to date.
Living His Best Life
Morton has found his happy place and is determined to stay there, much to the delight of the staff and crew of the ship. He is a favorite passenger and can enjoy the open seas every day.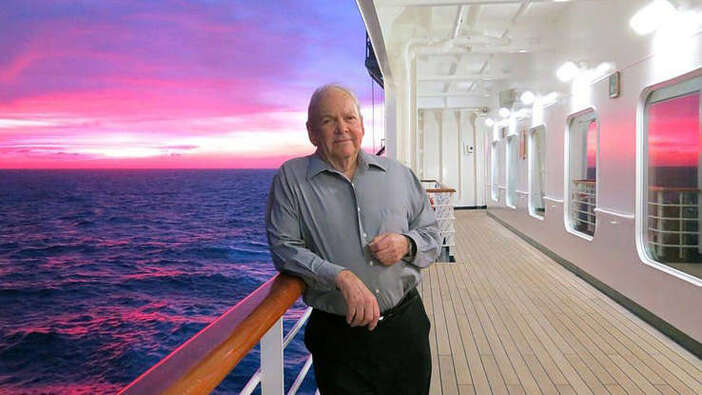 After a successful career, marriage, and raising children, Morton lives a great life in a place he loves. He eats well, is well taken care of when he needs help and has lovely warm memories of his adventures with Charlotte to ponder. Keep cruising, Morton!