In Historic Move, President Biden Joins Autoworkers In Strike Support
President Joe Biden made a striking gesture of solidarity on Tuesday when he joined the picket line alongside the United Auto Workers (UAW) in what is being seen as his strongest endorsement of the ongoing strikes against General Motors, Ford, and Stellantis.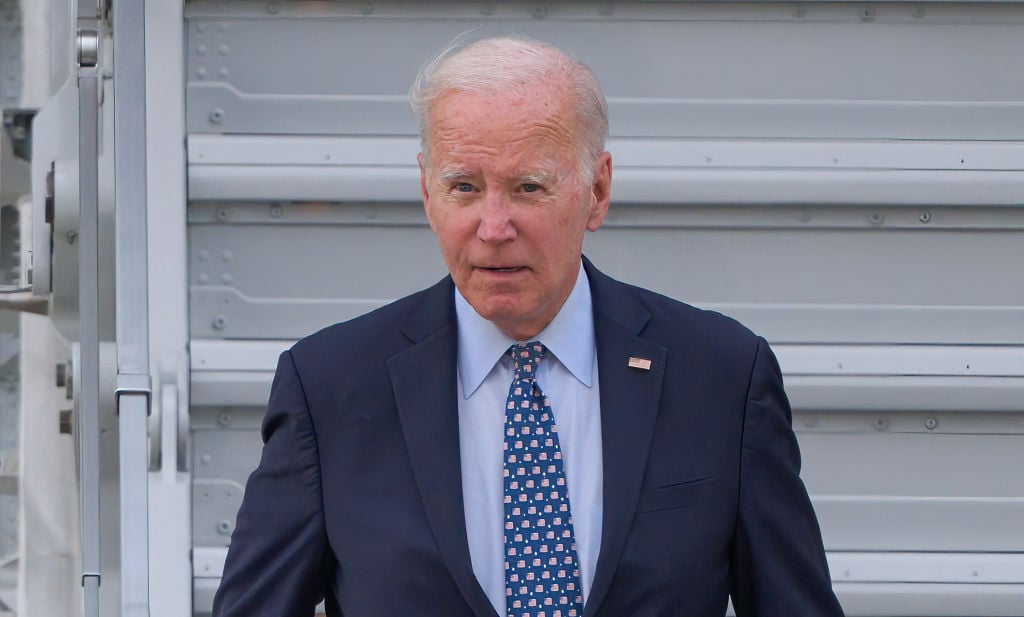 Biden Supports UAW Members
Sporting a UAW baseball cap, he grabbed a bullhorn, addressing the striking workers outside General Motors' Willow Run Redistribution Center in Belleville, Michigan, saying, "The fact of the matter is that you guys, UAW, you saved the automobile industry back in 2008 and before.
Made a lot of sacrifices, gave up a lot, and the companies were in trouble. But now they're doing incredibly well, and guess what, you should be doing incredibly well too."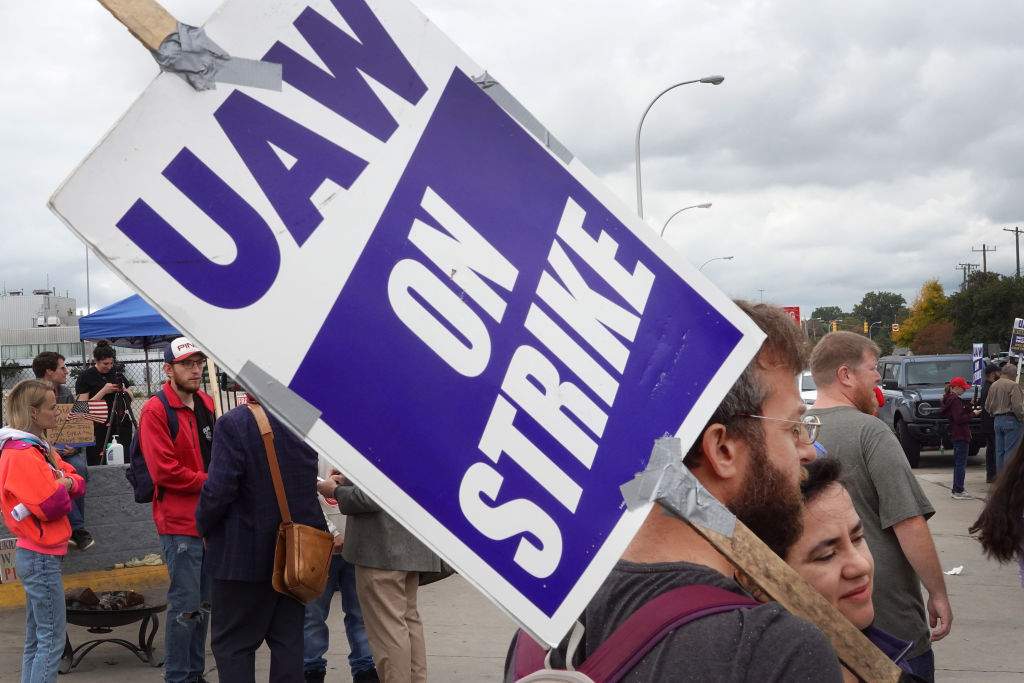 An Unprecedented Move
"Folks, stick with it because you deserve the significant raise you need and other benefits," he continued.
President Biden's presence at the picket line has drawn attention from experts who are calling it an apparently unprecedented move in modern political history, a fact the White House has eagerly highlighted.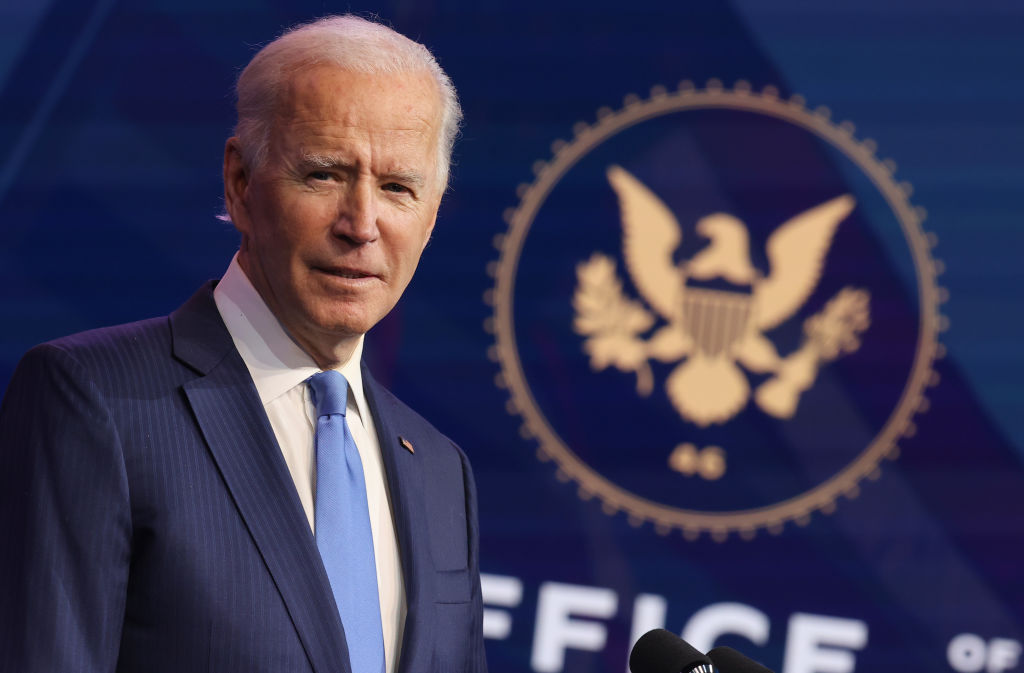 "A Historic Visit"
En route to Michigan aboard Air Force One, White House press secretary Karine Jean-Pierre shared with reporters, "It is a historic visit, and this is an active picket line."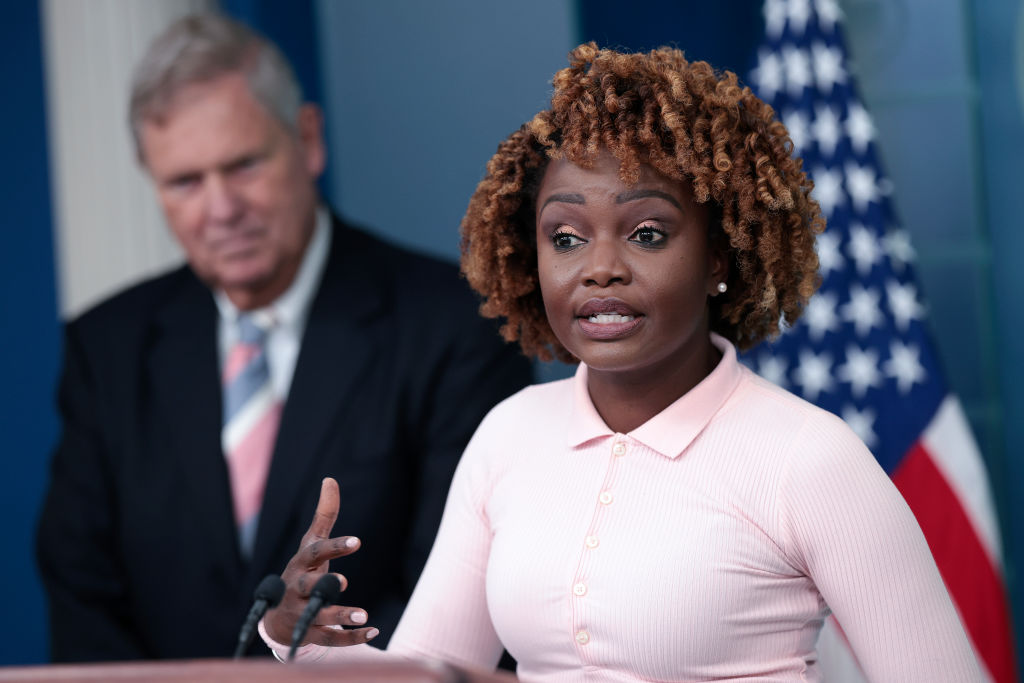 Coinciding With Trump's Scheduled Arrival
This visit by President Biden coincides with former President Donald Trump's scheduled arrival in the battleground state for a campaign event, instead of participating in the second Republican primary debate the following night.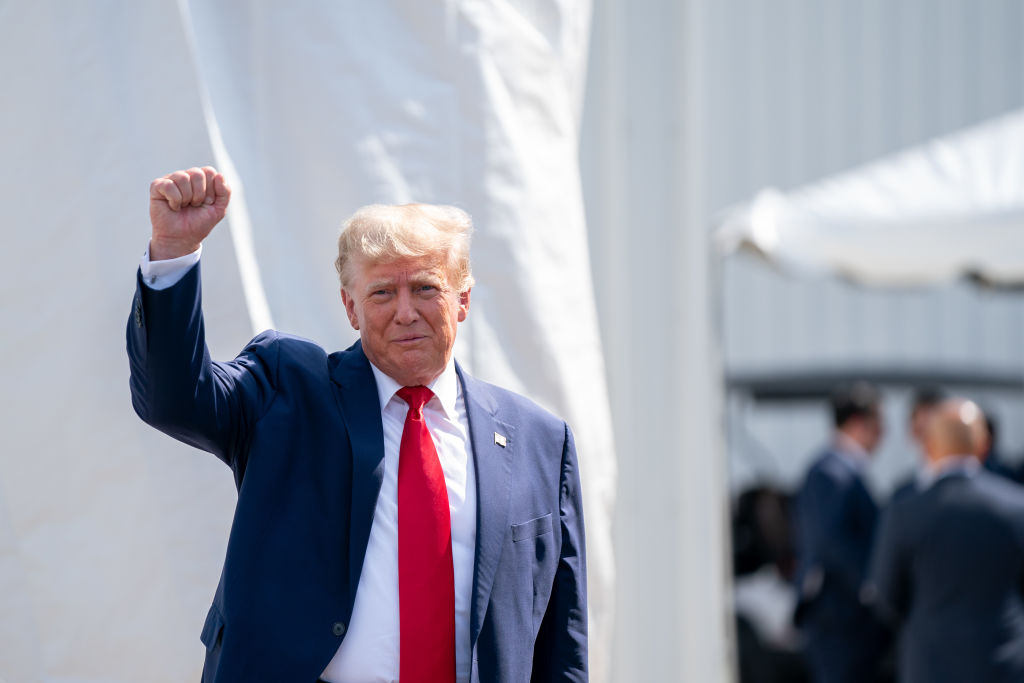 Biden's Visit Was Criticized
Trump had announced earlier that he would be giving a speech to current and former union workers, and his senior adviser, Jason Miller, criticized Biden's visit as a "cheap photo op" in response to Trump's plans.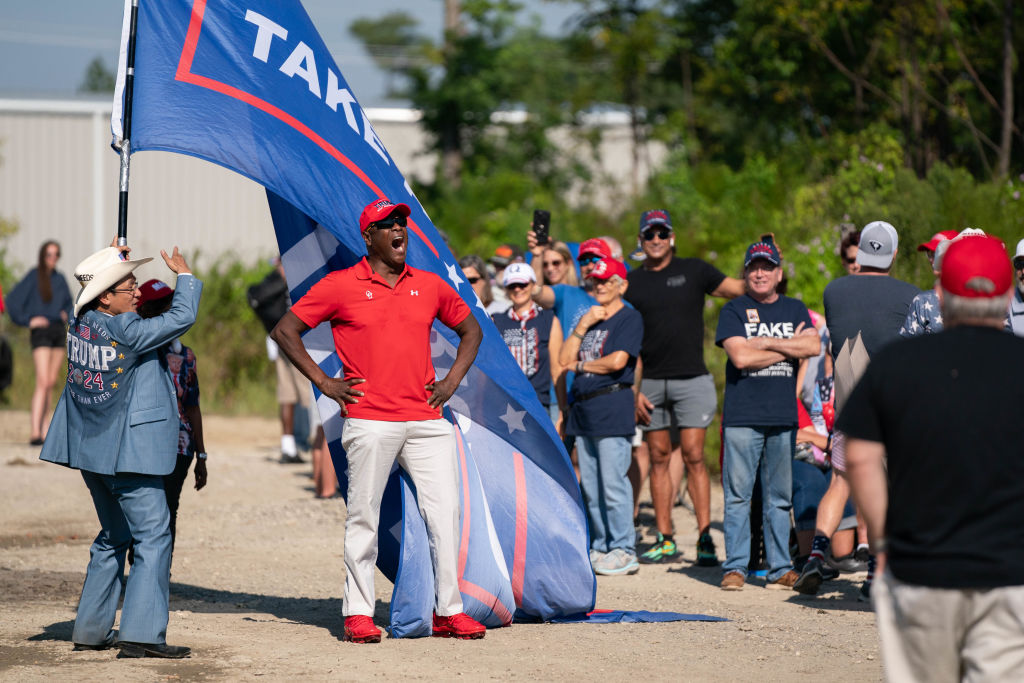 Biden's Decision To Accept The Invitation
The White House clarified that Trump's schedule did not influence President Biden's decision to accept an invitation from UAW president Shawn Fain to join the picket line.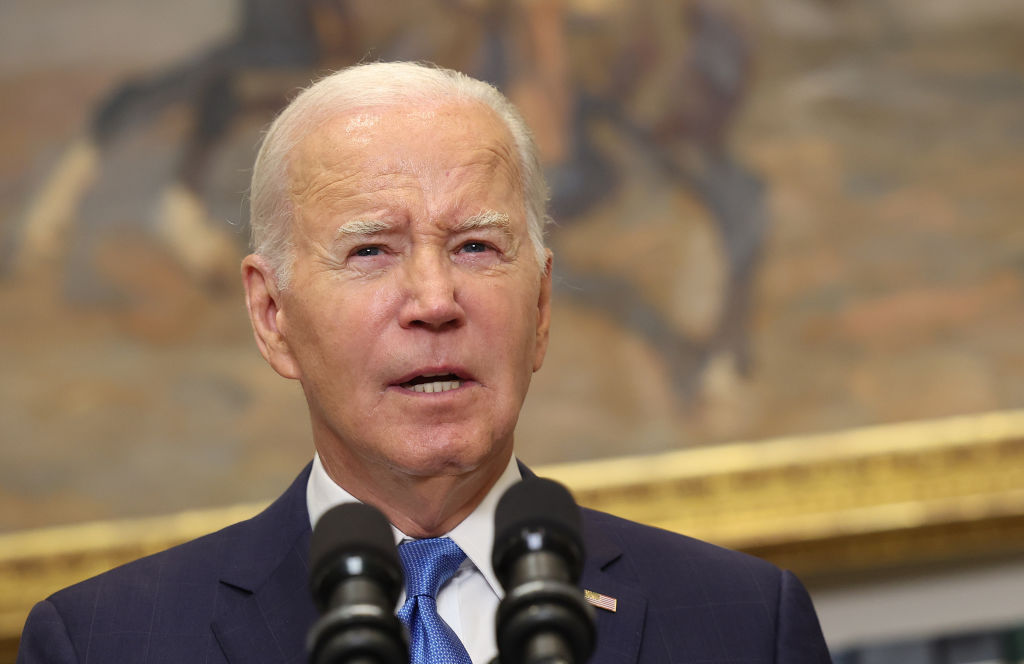 Initiating The Strike
After failing to reach a contract agreement, the UAW initiated the strike against the "Big 3" U.S. automakers on September 15.
The union's demands include a 36% pay increase over four years and a 32-hour work week, but the White House has refrained from explicitly stating whether President Biden supports these specific requests.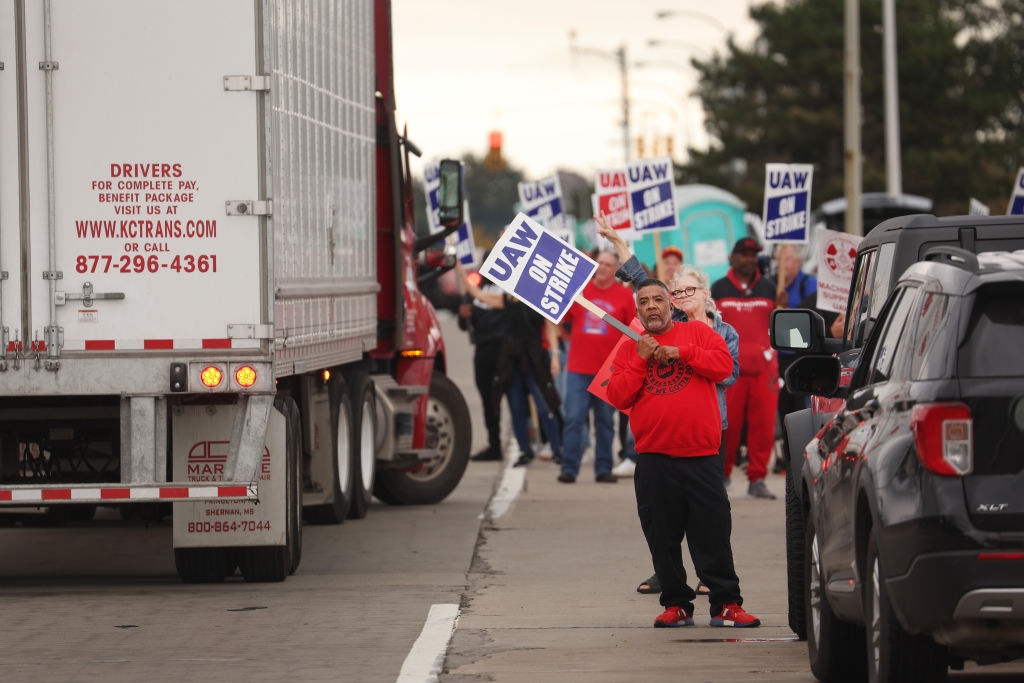 Supporting The Workers
Jean-Pierre said during a briefing, "I'm not gonna get into the details of what's being negotiated right now on the table with certainly with the parties. What we're saying is that we support the autoworkers," emphasizing that he "stands by the side of the workers."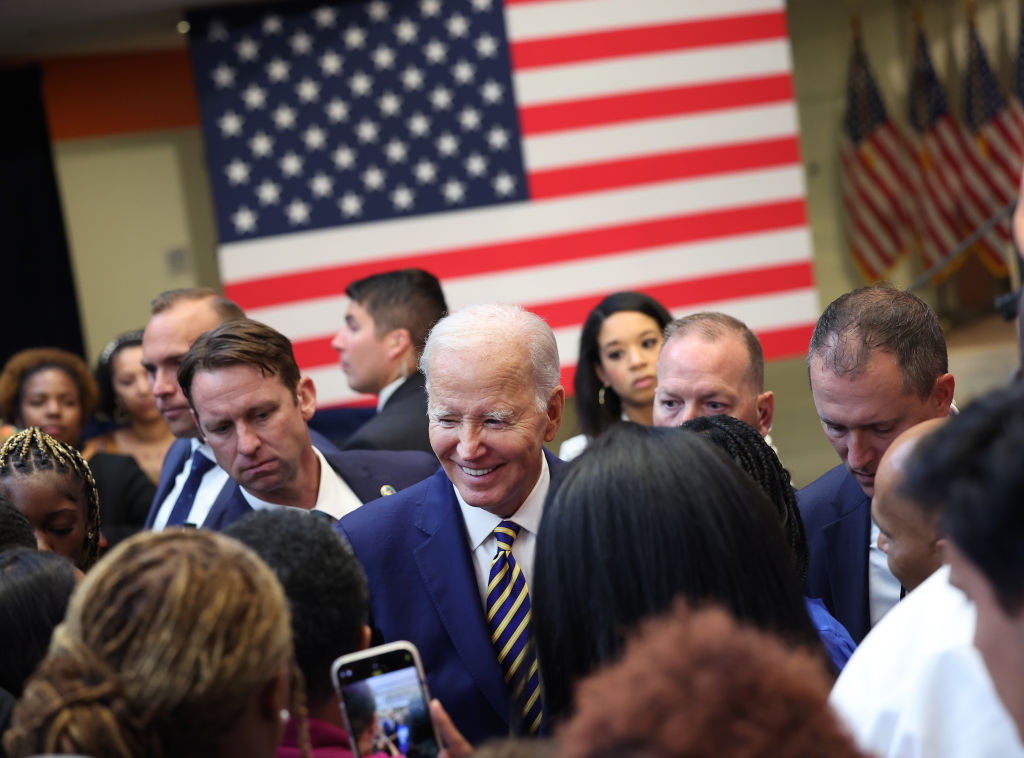 Hoping For A "Win-Win" Agreement
Previously, President Biden had expressed his belief that union workers deserve their "fair share" of the companies' record earnings and hoped for a "win-win" agreement.
On Tuesday, he reiterated this stance, stating, "Unions built the middle class, that's a fact. So let's keep going. You deserve what you've earned, and you earned a hell of a lot more than you're getting paid now."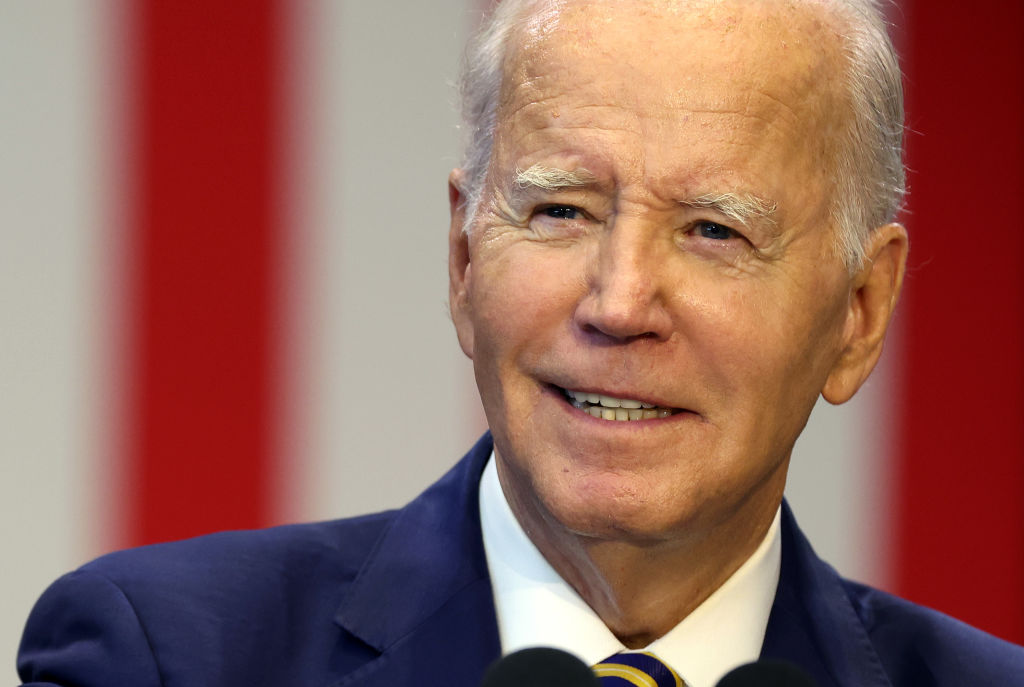 Biden's Decision To Join The Picket Line
President Biden's decision to join the picket line carries political risks as he seeks reelection. Initially, he had appointed acting Labor Secretary Julie Su and senior adviser Gene Sperling to offer support to both parties in reaching an agreement.
His announcement to join the picket line came shortly after UAW's Fain publicly extended the invitation.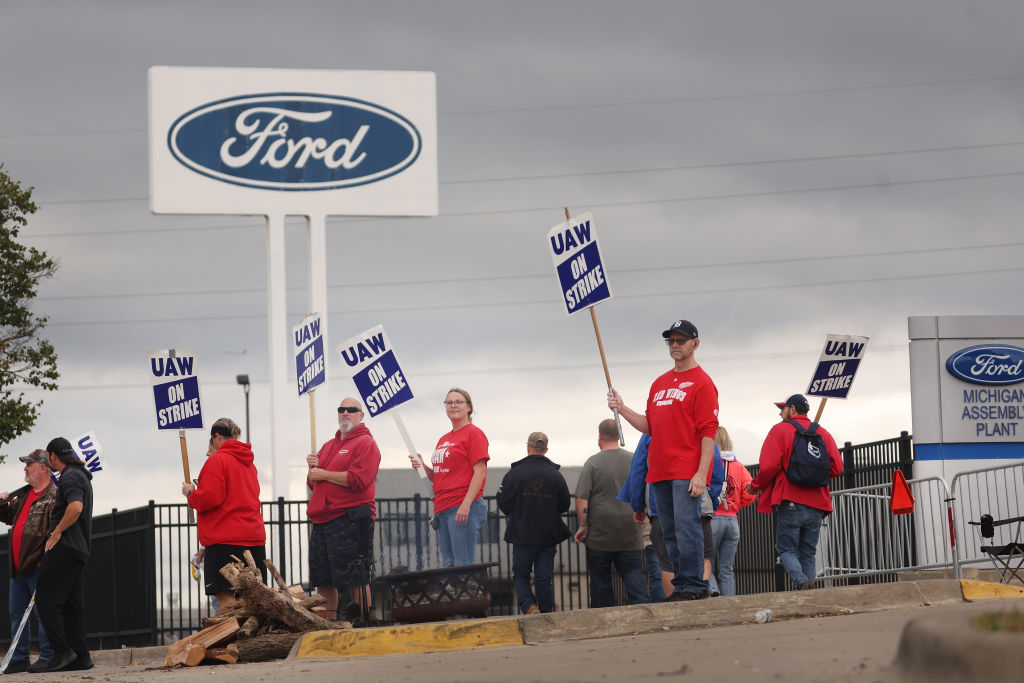 UAW Presidents Thanked Biden
Shawn Fain, the UAW president, stood alongside President Biden at the picket line and thanked him for his support, saying, "Thank you Mr. President for coming to stand up with us in our generations-defining moment. And we know the president will do right by the working class, and when we do right by the working class, you can leave the rest to us because we are going to take care of this business."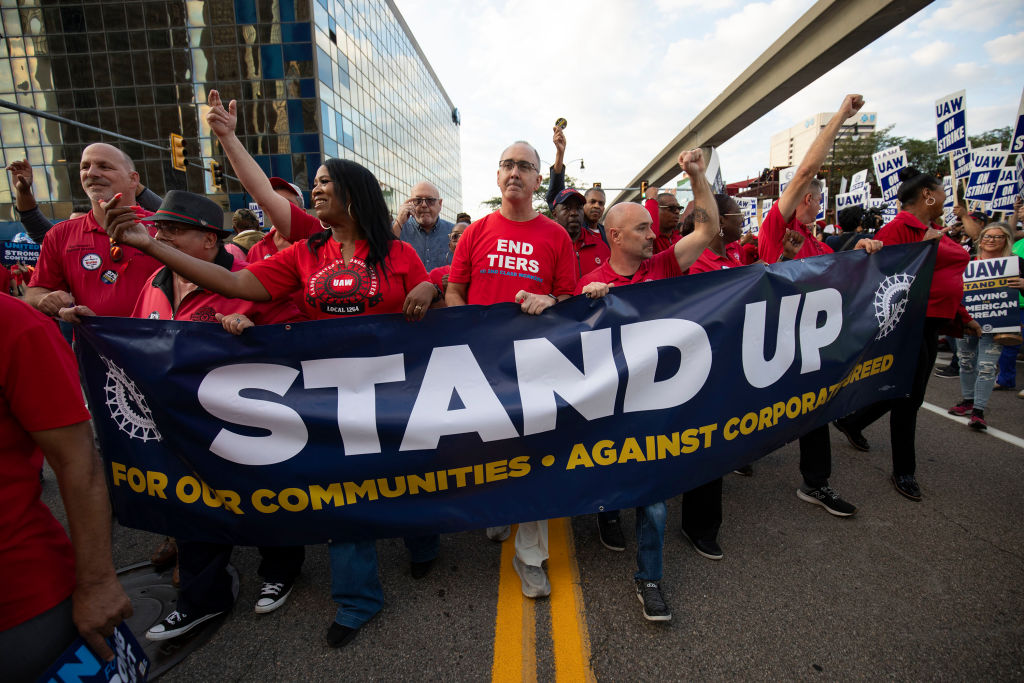 "A Pro-Worker President"
Transportation Secretary Pete Buttigieg, when asked if President Biden joining the picket line was a "good idea," responded, "That's where he stands. He's a pro-worker president. He is an unapologetically pro-union president." Buttigieg also expressed his belief that the companies and the auto sector would "benefit in the long run" from the deal.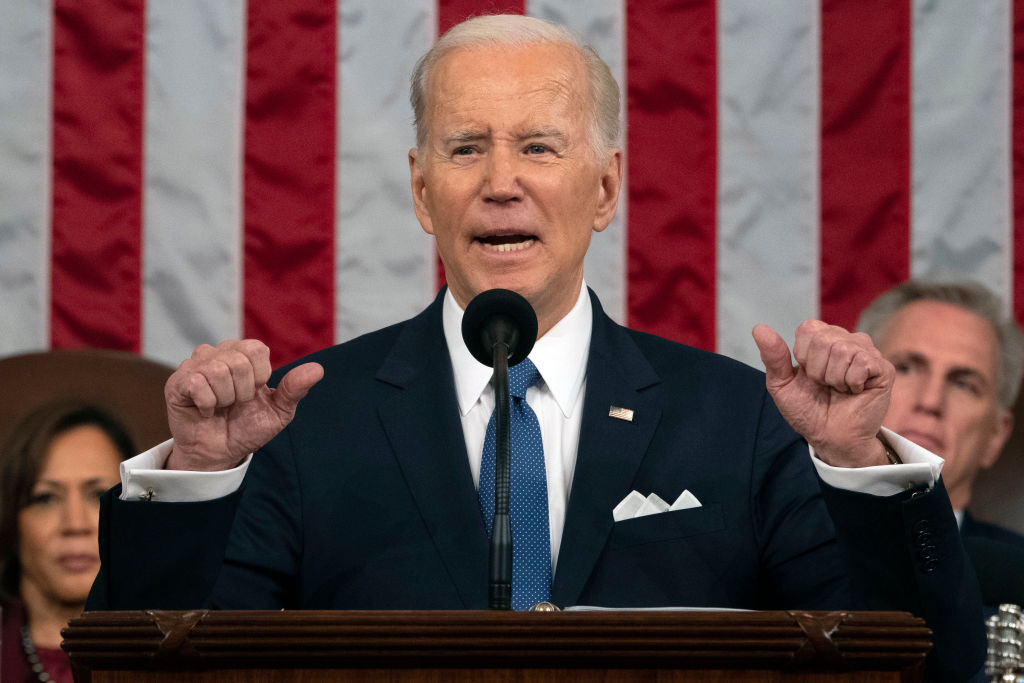 No Recent Calls
Regarding whether President Biden had any recent discussions with the three auto companies, Jean-Pierre stated that she had no calls to report to reporters.