Iconic Cartoon Characters Come to Life
Cartoons live in their own little 2D or 3D world where looks are far different from the human world. For example, Moe from The Simpsons with his yellow skin and massive lip. Or Carl Frederickson from Up with his circular nose and perfect frown. Both characters (and many more) have exaggerated features that you wouldn't find in the real world.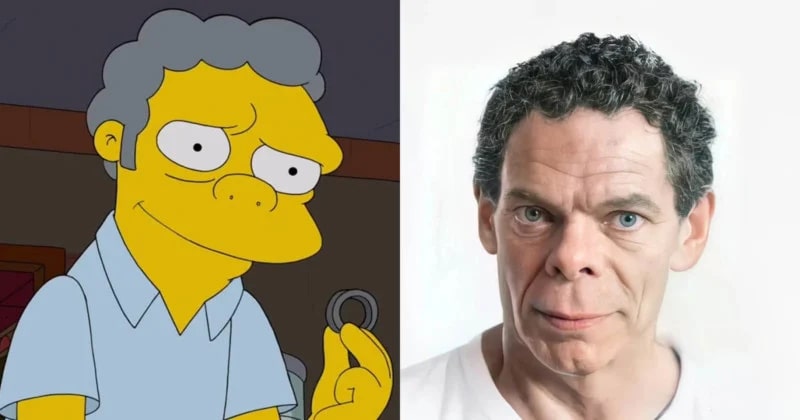 However, Brazilian artist Hidreley Leli Diao found a way to bring beloved cartoon characters to the almost-real world. In other words, the world of artificial intelligence (or AI). Diao used AI technology to create highly realistic portraits of what cartoon characters might look like if they were actual people. Below are some fun examples.
Joe Gardner
Joe Gardner is the middle-school band teacher from Pixar's 2020 film Soul. As a 46-year-old jazz enthusiast who longs to play professionally, he feels frustrated by his teaching position. He wants more out of life – and he gets it, unexpectedly, after falling into a coma.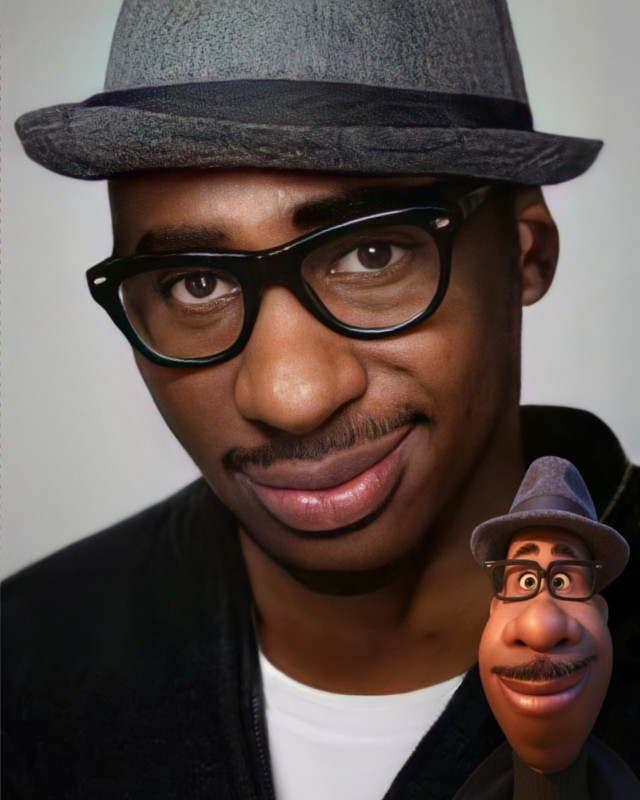 Gardner was a groundbreaking character for Pixar. He was the first African-American protagonist and the second protagonist to wear glasses. Diao's AI image of Joe captures his signature mustache, thick-framed glasses, and, most importantly of all, the fedora hat.
Pocahontas
Disney's 1995 film Pocahontas is a mix of history, music, and drama that follows the story of Powhatan woman Pocahontas. When English settler John Smith comes to their land, Pocahontas disobeys her father and falls in love with the stranger. The film got mixed reviews at the box office.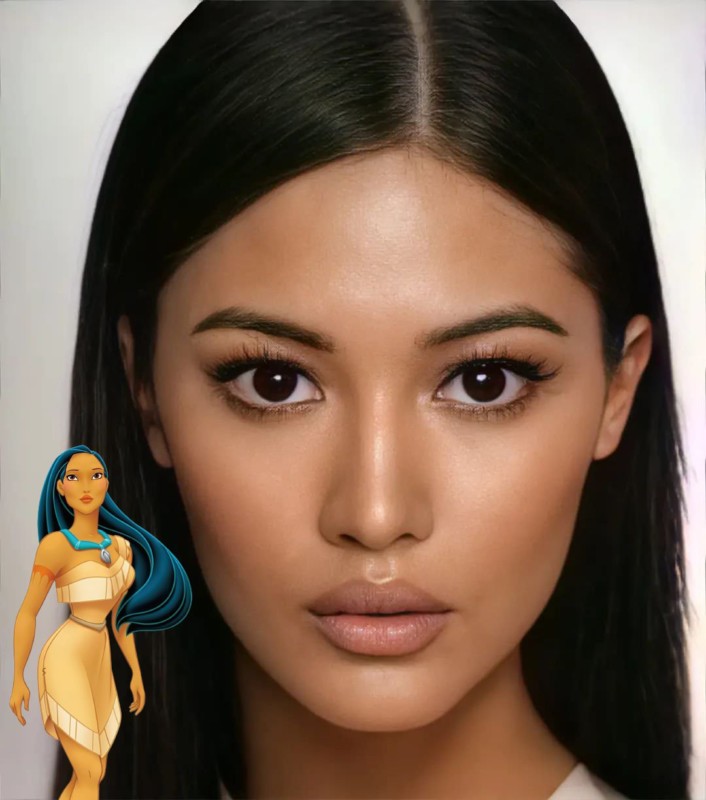 Diao's AI image of Pocahontas is quite good. It captures her strong jaw, brown eyes, and long black hair. That being said, the hair could be a bit thicker – plus an added turquoise necklace would really bring the Pocahontas look together.
Aladdin
Aladdin is the main character in Disney's 1992 film of the same name. A so-called "street urchin," Aladdin manages to find a magic lamp that unleashes a Genie (voiced by the irreplaceable Robin Williams) that grants all his wishes. Basically, to marry the princess, Jasmine.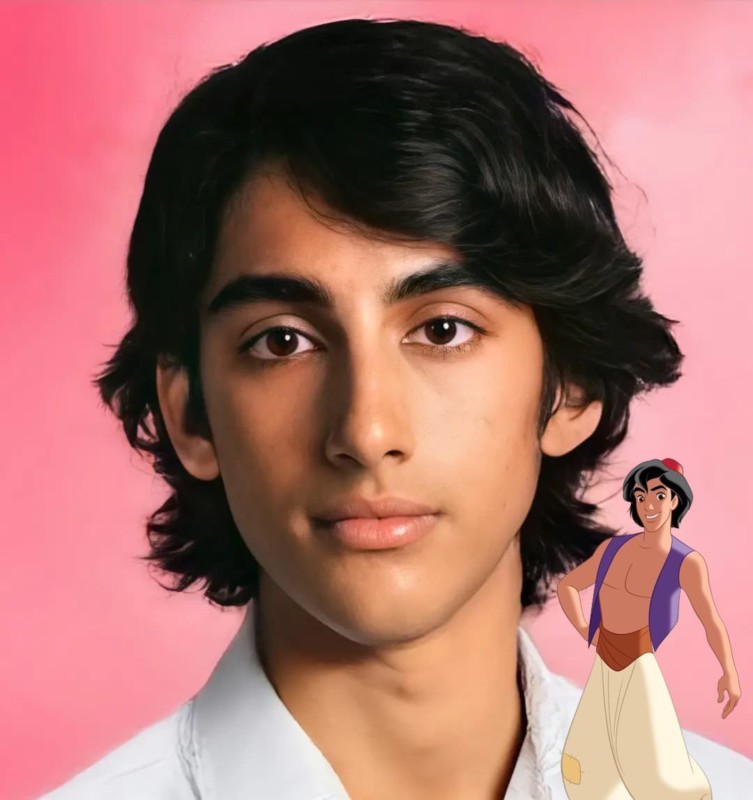 The AI-created image above is pretty much perfect, minus the stylish red fez that Aladdin wears in the movie. The messy black hair, brown eyes, and Arabic features make the cartoon Aladdin look real. We just wonder if he has a magic lamp hidden away somewhere.
Fa Mulan
Mulan introduced audiences to Fa Mulan. As the daughter of a war veteran, she disguises herself as a male soldier named Ping to protect her father who was called into battle. Audiences everywhere loved the strong-willed female protagonist.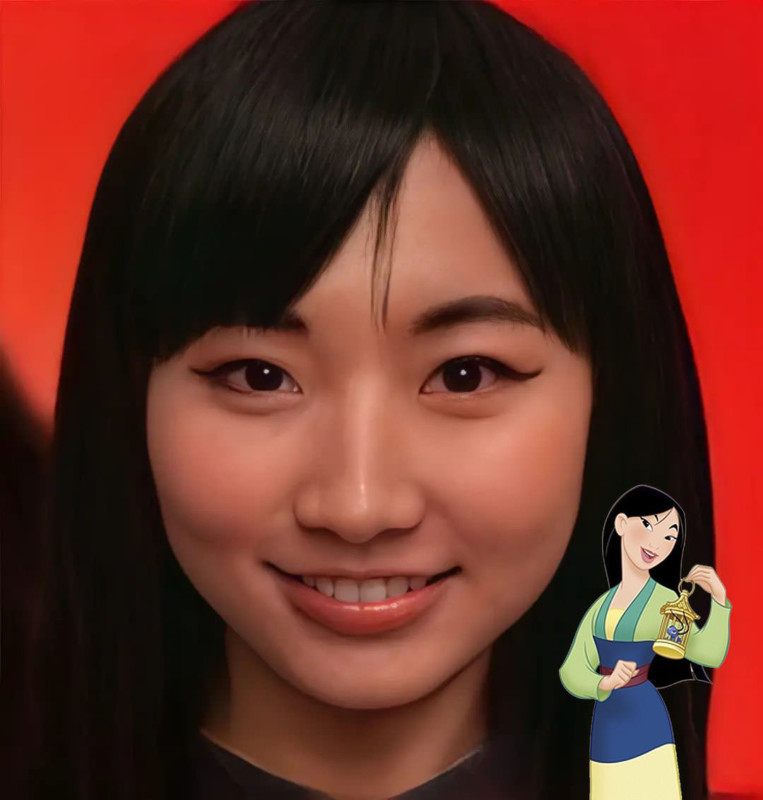 Diao's AI rendition of Fa Mulan captures her almond eyes, round eyebrows, and even the little strand of hair that goes down the middle of her forehead. We just wonder if she's had any training in the art of ancient warfare.
Moana
Walt Disney's 2016 film Moana was inspired by Polynesian mythology. It told the story of Moana's search for the demigod Maui, and her journey of taking him back home to fix the blight that ruined her homeland. Voiced by Auliʻi Cravalho, the character of Moana was loved by critics all over.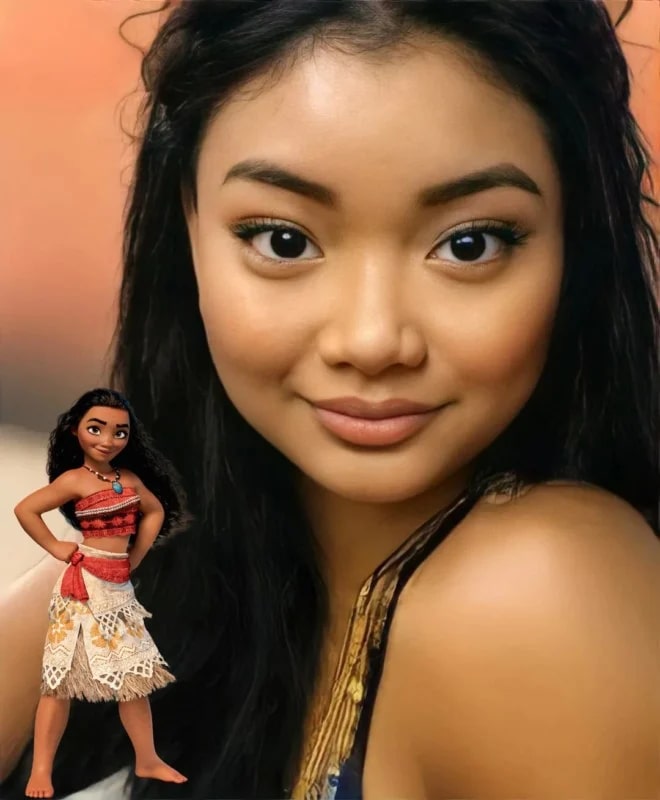 One of the primary reasons is that she wasn't wholly obsessed with finding a Prince Charming to marry. Instead, she went on an adventure herself. The real-life AI photo based on Moana looks incredibly realistic.
Prince Eric
Prince Eric is the muscular prince of a seaside kingdom in Disney's 1989 film The Little Mermaid. After a boating accident, he's saved by a mysterious girl (Ariel the mermaid) whom he vows to find and marry.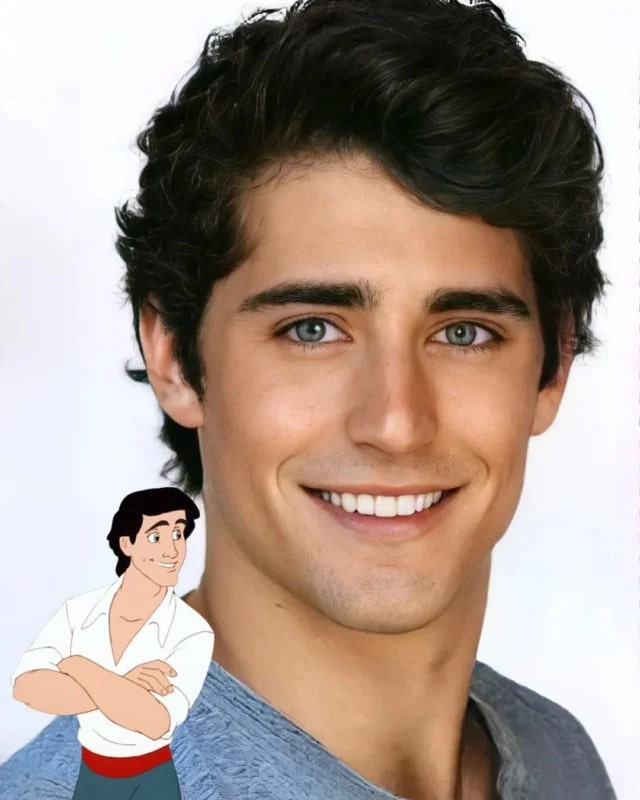 A stereotypically attractive male character, Prince Eric is tall, muscular, and has black hair. Alongside that, he has a hopeless romantic personality that, refreshingly, isn't full of vanity. In the AI photo, Diao managed to capture the dark hair, blue eyes, and smile quite well.
Mirabel Madrigal
Mirabel Madrigal is the protagonist in Disney's hit film Encanto. She's the only one in her family who doesn't have a magical gift. However, that motivates her to save the magic once it begins to fade. Along the way, she learned a lot of hidden things about her family.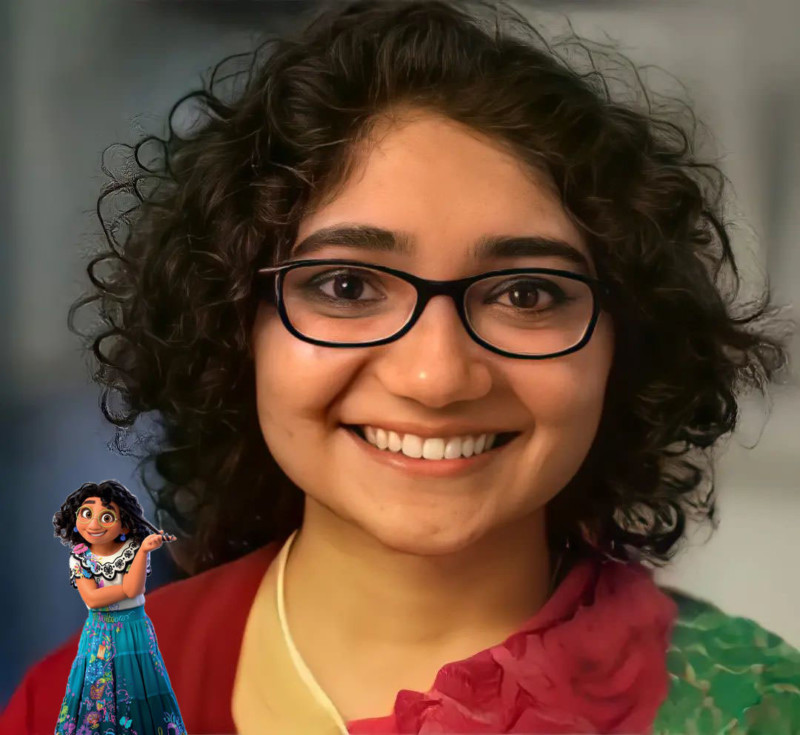 Voiced by Stephanie Beatriz, Mirabel has curly black hair, big circular glasses, and colorful clothes. Besides the circular green glasses, Diao's AI image above captures all of those characteristics quite well.
Carl Frederickson 
The 2009 film Up brought tears and smiles to basically every person who watched it. It told the tale of Carl Fredricksen, an elderly widower, teaming up with an 8-year-old wilderness explorer named Russell to go down to South America and fulfill a promise that Carl had to his late wife.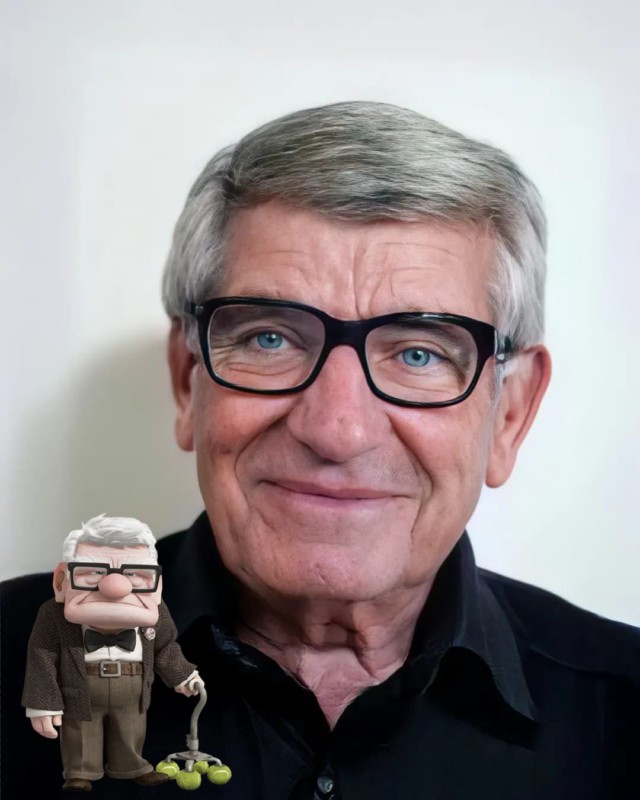 Voiced by Ed Asner, Carl had large block-like glasses, a prominent bowtie, and, of course, his tennis-ball walker. In the AI image above, Diao got it pretty close. The only thing we'd add is bushy eyebrows.
Tinker Bell
Tinker Bell is well known for Walt Disney's 1953 film Peter Pan. Her first appearance in the Disney world was kind of unremarkable in that she didn't play a starring role in the movie. Despite that, audiences everywhere loved her.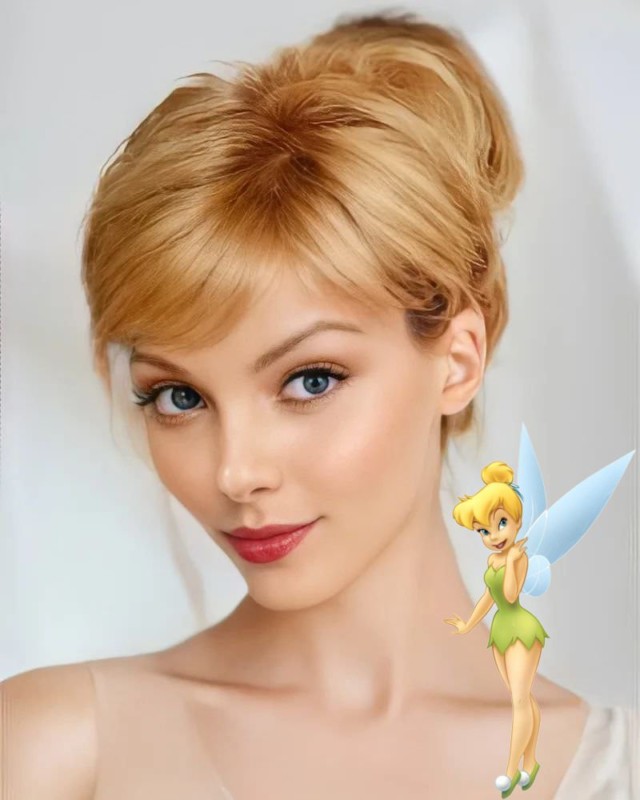 This caused Walt Disney to adopt Tinker Bell as the unofficial mascot of the company. Alongside showing up in advertising, Tinker Bell has also made it into the AI realm with the photorealistic image above. Her thin chin, cute button nose, and pencil-thin eyebrows were captured perfectly.
Ariel 
Disney's 1989 film The Little Mermaid starred Ariel, a teenage mermaid princess, who doesn't want to be a mermaid anymore – she wants to be a human. To do so, she has to make a deal with Ursula, a notorious sea witch.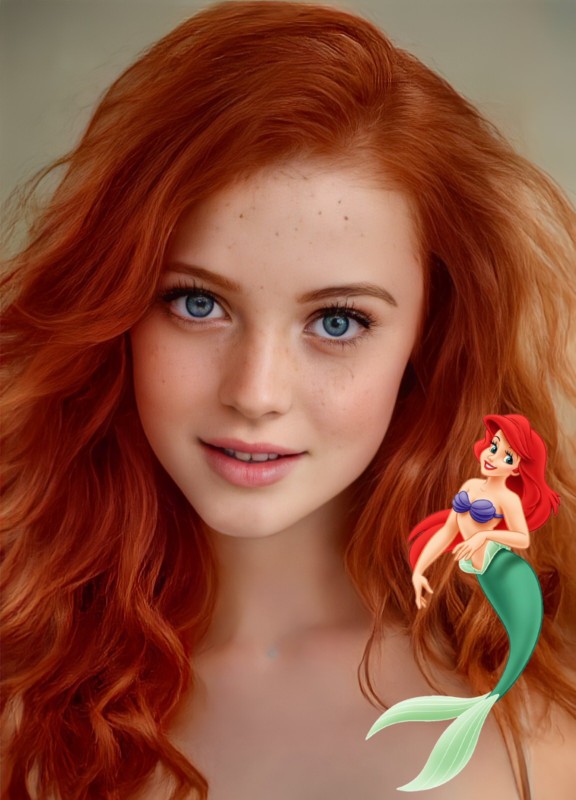 Ariel's characteristic features are her long red hair and her bright blue eyes (alongside her tail). Diao managed to pull off this AI rendition pretty well. In particular, the red hair and blue eyes are spot on, although the red hair could be a bit redder.
Moe 
Moe Syzlak played a big role in The Simpsons. The notoriously cranked and curmudgeonly bartender ran Homer's favorite bar, appropriately named Moe's Tavern. Moe was well-known for his distinctive face. In particular, the huge distance between the end of his nose and his mouth.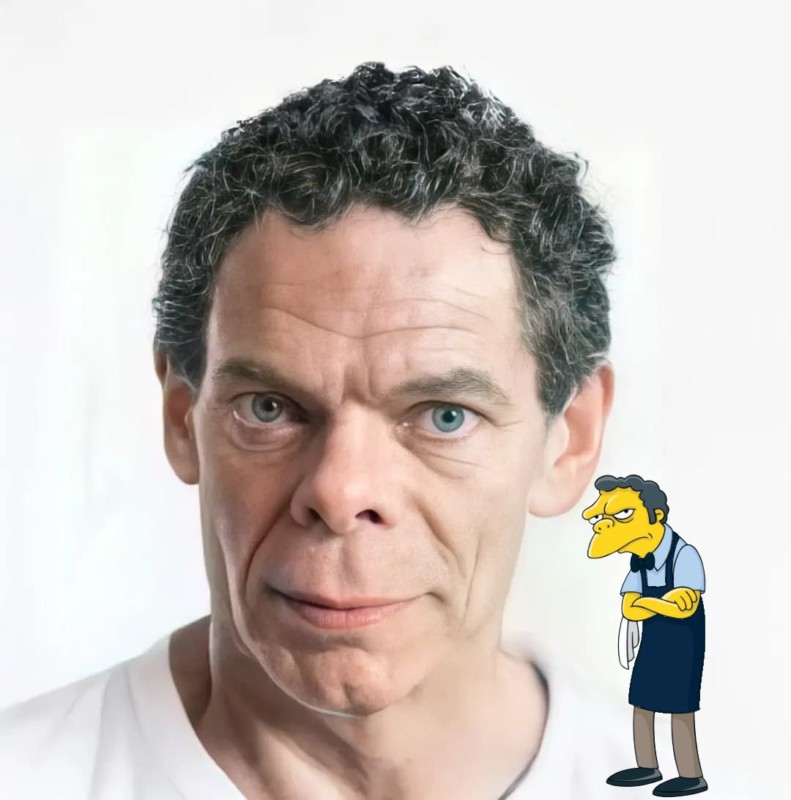 This results in his distinctive scowl – the downturned eyebrows also help. As you can see above, Diao managed to create a highly realistic "real-life" photo of Moe. We just wonder if it's good enough to trick a real-life Homer.
Milhouse
Milhouse – or, to use his full name, Milhouse Mussolini Van Houten – is a classic character on The Simpsons. As Bart Simpson's naive, gullible, and lovable friend, he added a lot of comedic relief to an already hilarious show.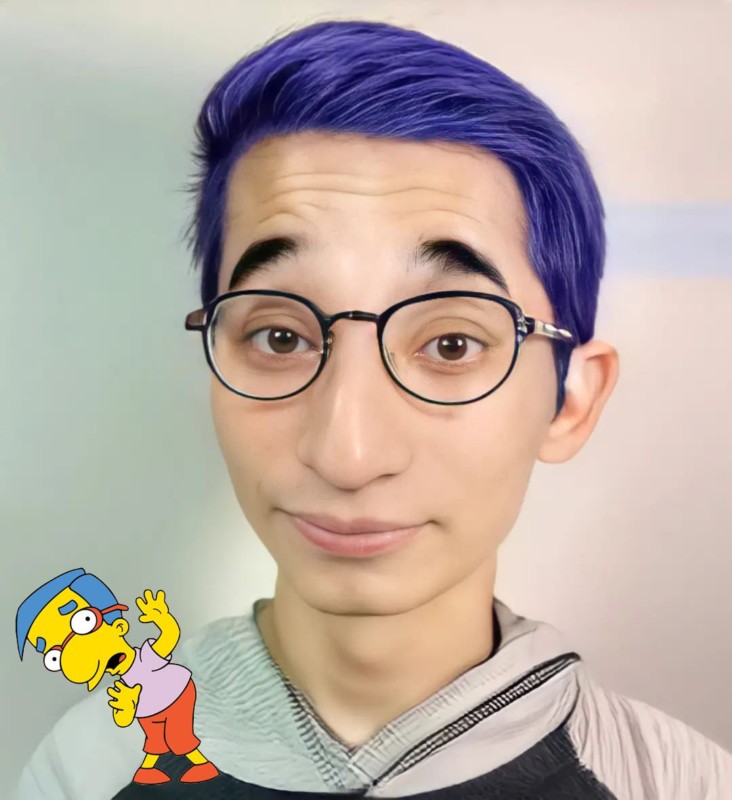 He's known for his big red glasses, blue hair, and, oddly enough, blue eyebrows (how he got the blue eyebrows, no one knows). When Diao took a crack at making Milhouse into an AI image, he nailed the blue hair and round glasses but left out the blue eyebrows. Maybe they're too unrealistic.
Jasmine
As the free-spirited princess that Aladdin tries to woo, Jasmine played a huge role in Disney's 1992 blockbuster hit Aladdin. Voiced by Linda Larkin, Jasmine enchanted audiences everywhere with her looks, actions, and singing abilities – plus the fact that she was best buds with a tiger.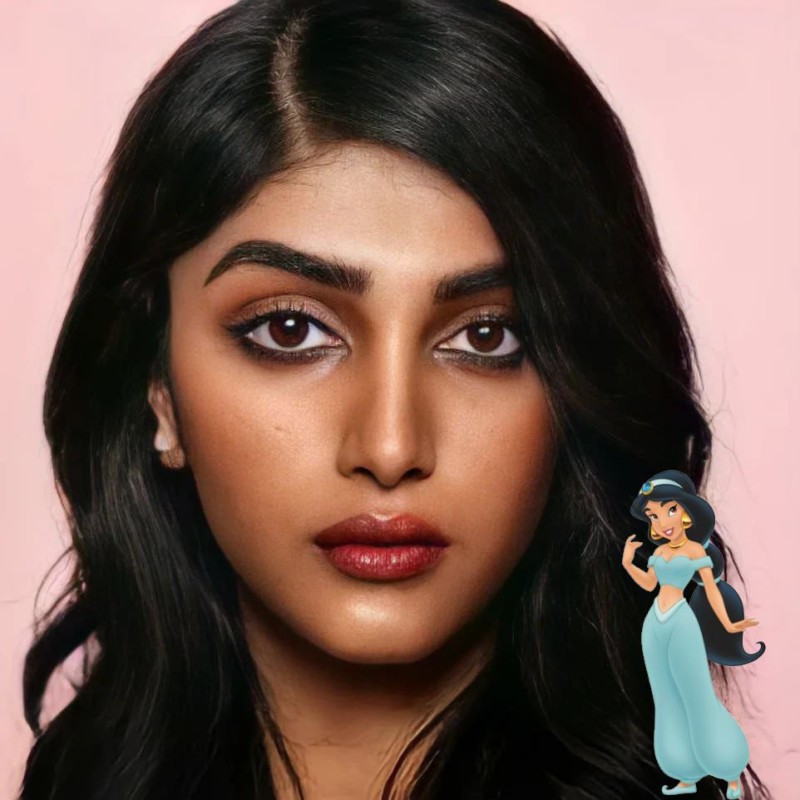 With long black hair and deep brown eyes, Jasmine had a distinctive look that Diao seems to have captured in the AI rendition above. It leaves us wondering if the woman above is a princess – and if she can fly on a magic carpet.<
Ned Flanders
Nedward Flanders Jr., or Ned Flanders, is Homer's highly upbeat and highly religious neighbor. Homer absolutely hates him, but audiences everywhere love him – or, at least find the Homer-Ned banter hilarious. Voiced by Harry Shearer, Ned is known for his ever-present smile.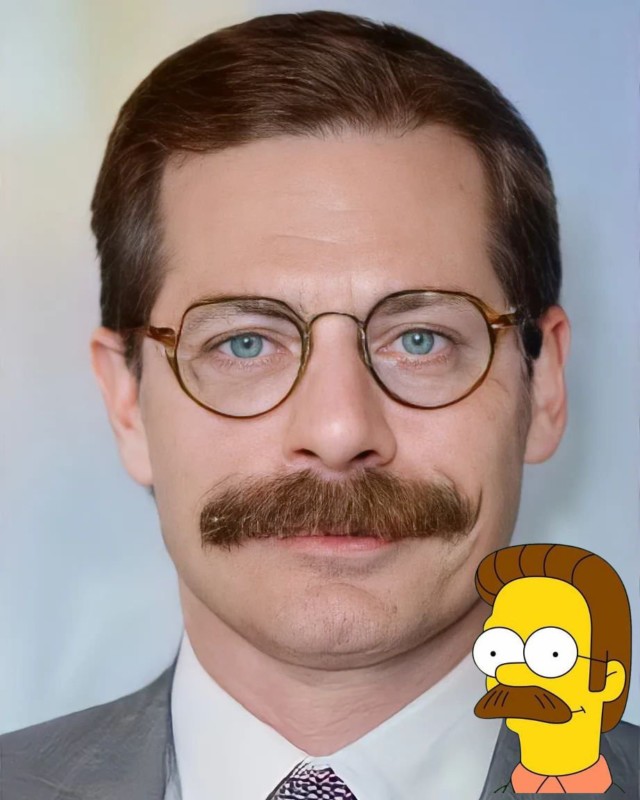 He's also known for his thick brown mustache, full head of brown hair, and wire-frame glasses. The AI photo captures that quite well – especially the mustache. However, the glasses could have been more of the classic wire-frame look and the hair a bit bushier.
Rapunzel
The 2010 fantasy comedy Tangled was loosely based on the Brother's Grimm fairytale Rapunzel (which was the original name for the film). Voiced by singer and actress Mandy Moore, Rapunzel leaves her secluded tower to explore the world.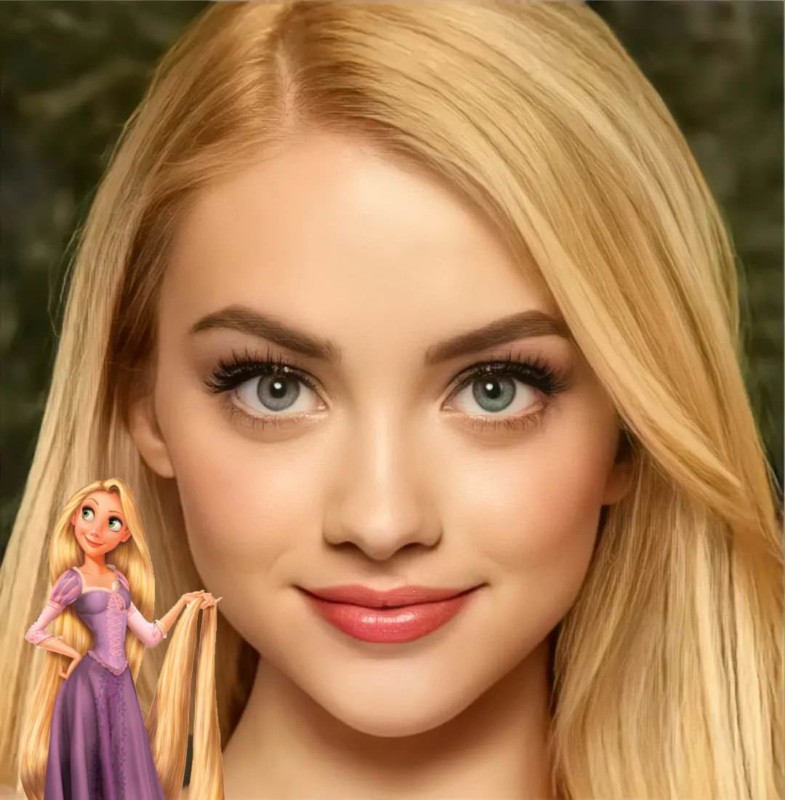 Her famous long-blonde locks are the most distinctive part of Rapunzel's look (also her backstory). Alongside that, she has big hazel eyes. The AI image of Rapunzel is pretty much perfect. We just hope her blonde hair is strong enough to support a person trying to climb up a tower.
Peter Pan
Peter Pan is the star of Disney's 1953 film of the same name. Originally voiced by Bobby Driscoll, Peter Pan – or the "boy who never grew up" – showed Wendy around Never Land island where everyone stays young forever.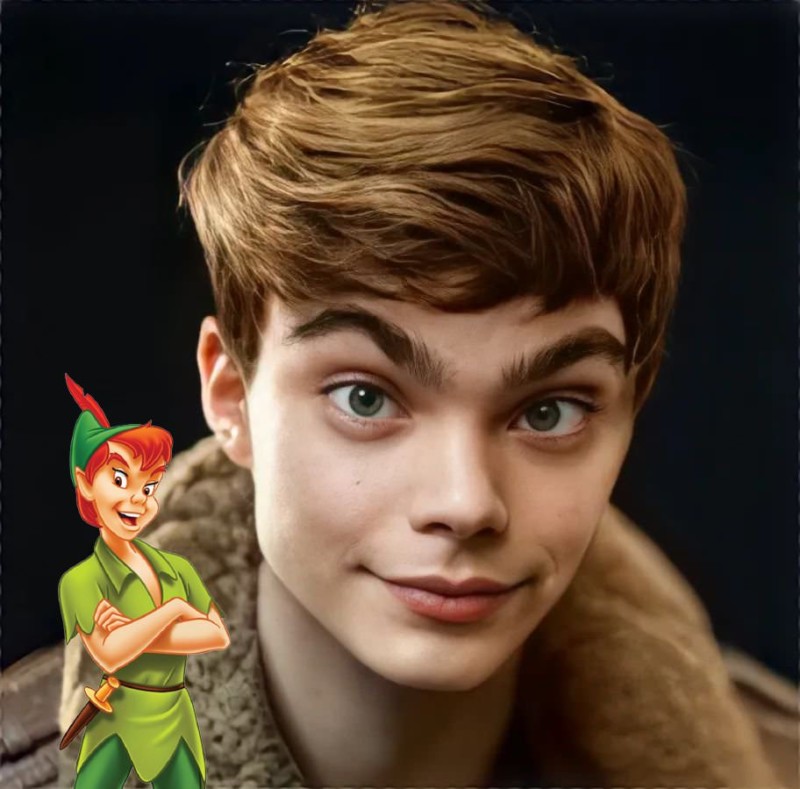 Pan had a very distinctive look. His red hair went over his elf-like pointy ears and his eyes and eyelids were at an odd angle. Diao managed to capture that pretty well in the AI image above. That being said, the hair could be a bit redder.