Heroic Pizza Guy Rescues 5 Kids From Their Burning Home
What would you do if you received a distress call about your kids on a night out? That's exactly what happened to David and Tiera Barrett. This couple expected the worst when they received a call that their house was in flames with their children inside.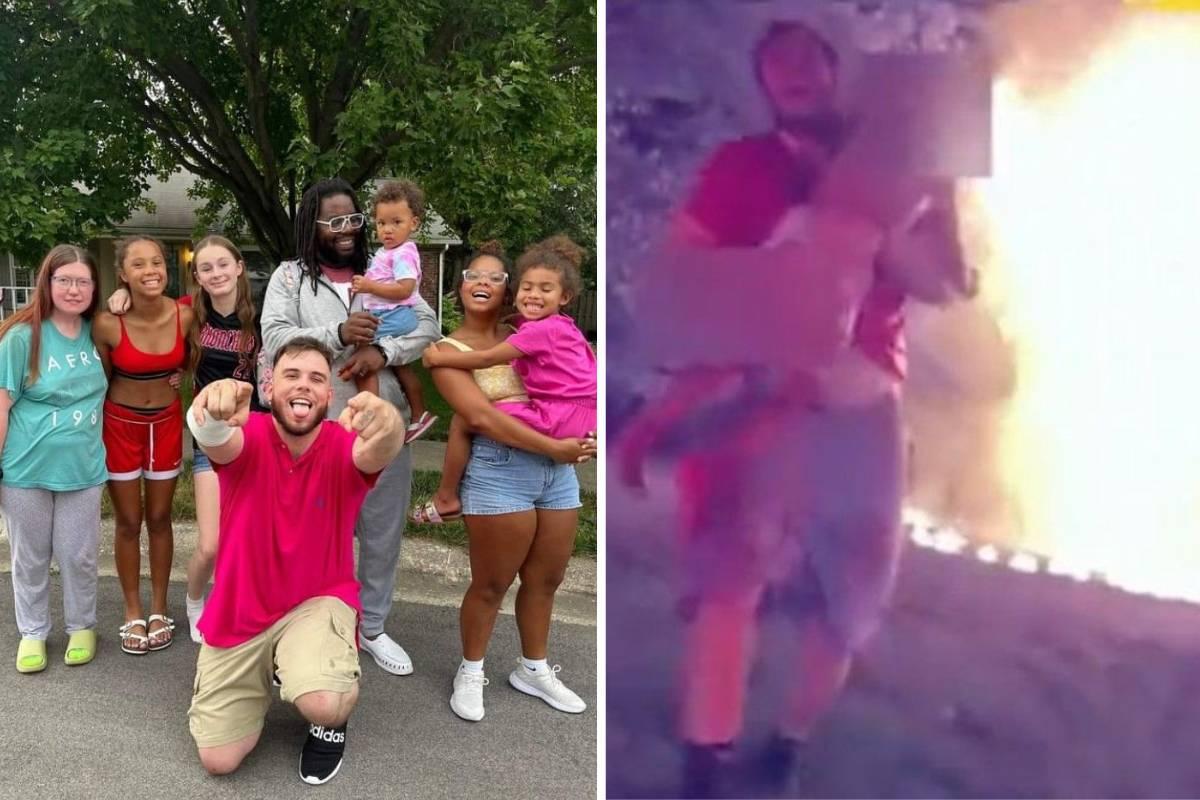 Their oldest daughter called her parents in a panic, she couldn't find several of her young siblings in the midst of a quickly growing fire.  An unexpected beacon of light came forth in the form of a twenty-five-year-old pizza delivery guy who happened to be at the right place, at the right time, but he did way more than expected.
An Unexpected Date Night
David and Tiera, were your average unsuspecting couple living in Lafayette, Indiana. Since having their brood of kids, especially their recent baby, they didn't have as much time to themselves. They were quite exhausted from the hustle and bustle that parenthood brings.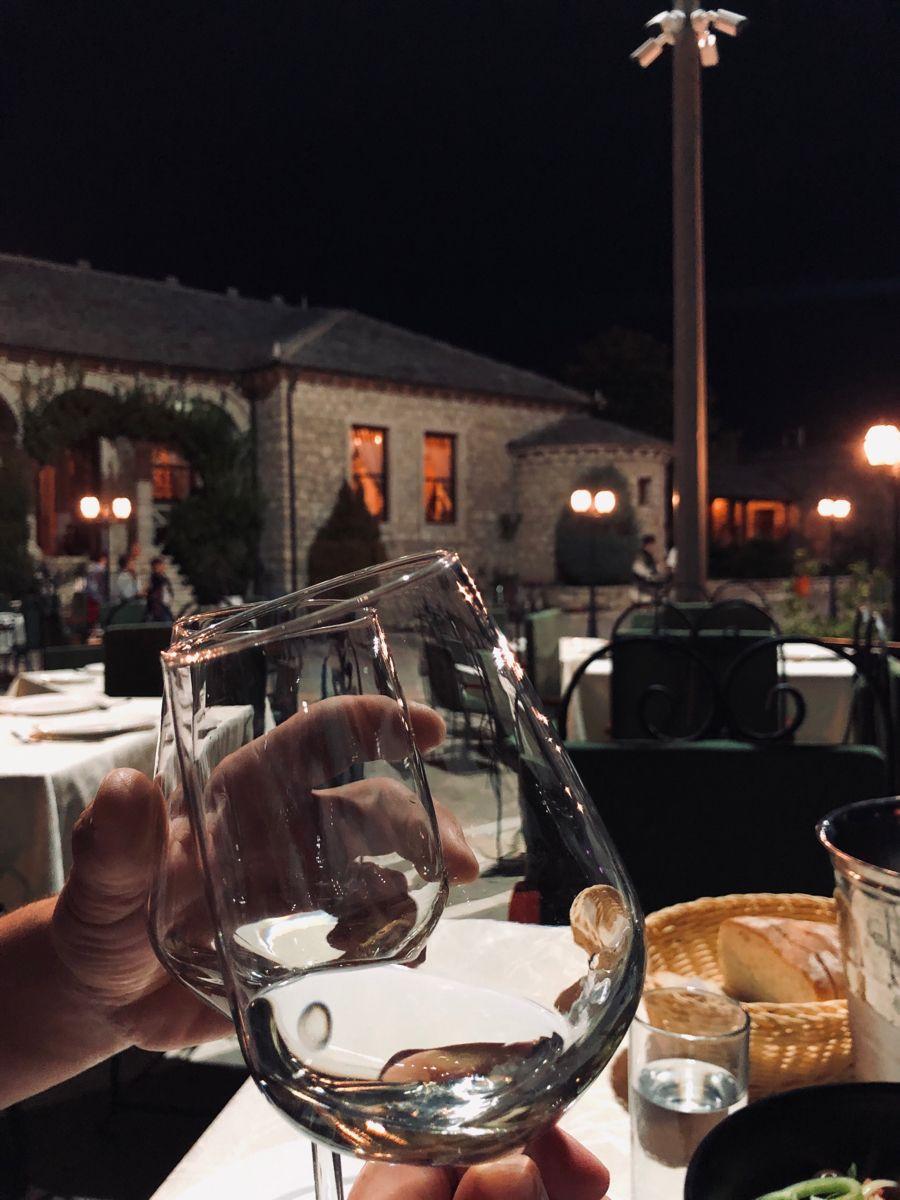 This is why on such a quiet and warm Indiana night they decided that it would be the perfect opportunity to reignite romance and connect after not being able to go out one-on-one for some time. Utilizing some alone time seemed like the right decision.
The Kids Were Left Alone
David and Tiera left their suburban Indiana home on Union Street in safe hands. Seionna, their oldest child, was eighteen and could handle the affairs of the home. Mom and Dad would only be away for a few hours after all.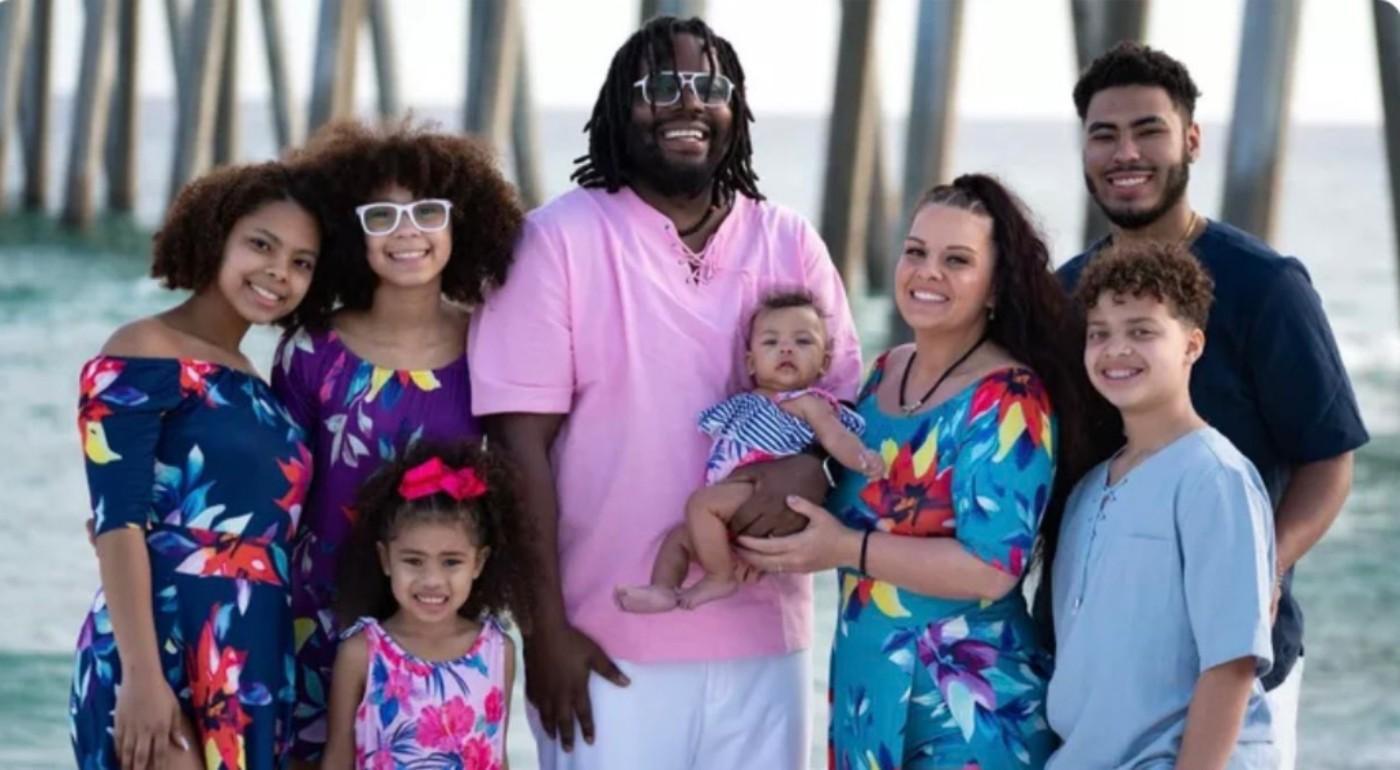 Seionna's youngest sibling is as young as one years old, six years-old, and thirteen. Her thirteen-year-old sibling also had a friend of the same age over, who planned to sleepover at their house that same night.
A Fiery Night
As the night progressed, the responsibility of caring for four kids began to wane as they fell asleep one after the other. As midnight approached, Seionna only had the one-year-old baby to worry about.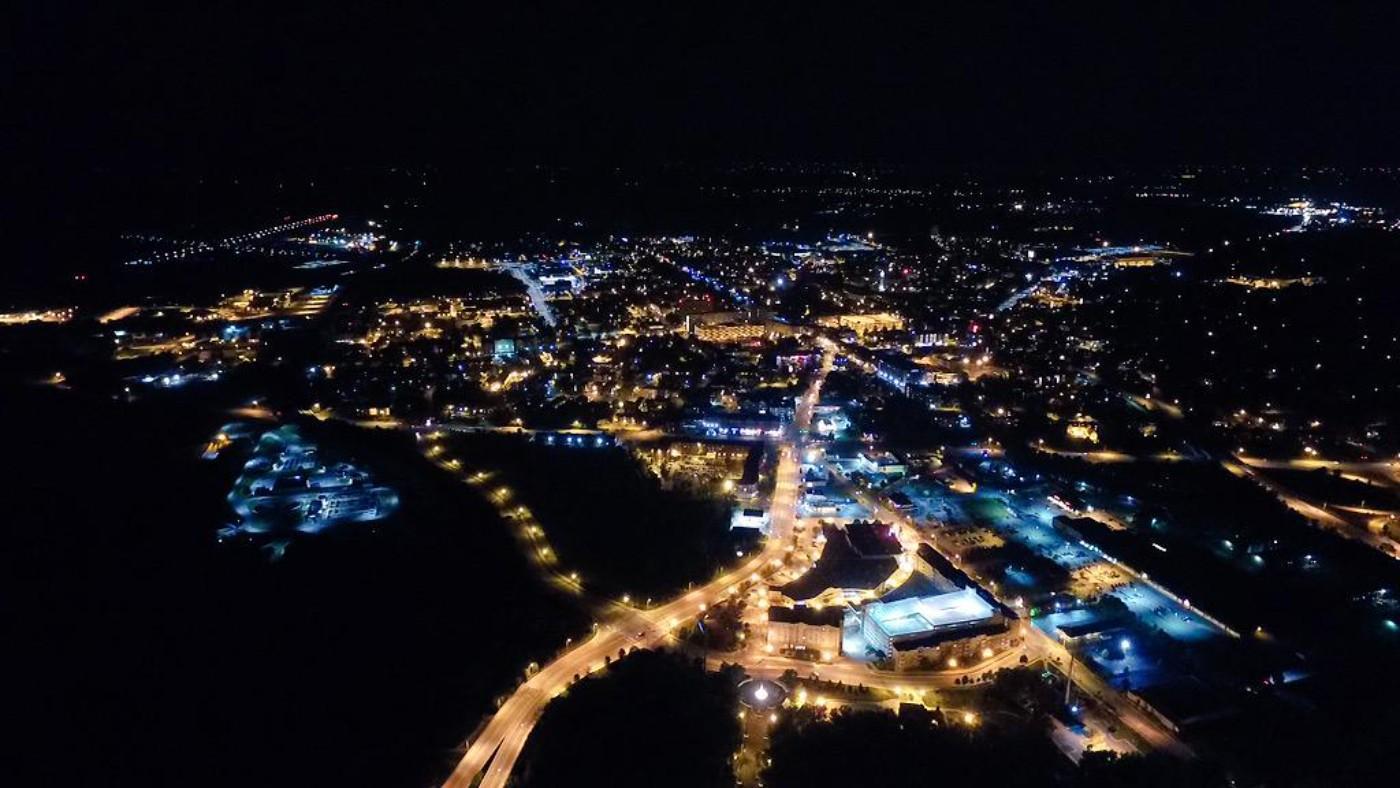 Yet, she couldn't drift off too far into sleep. The baby could wake up at any time and call for her attention. As it turned out, the baby wasn't the only reason that sleeping was not an option, it was about to be a fiery night. 
Smoke Begins to Rise
Around midnight, an undeniably burning smell enveloped the house. A section of the house was going up in flames shining so bright that it could be easily seen from the streets. Meanwhile, Seionna, as well as the other children, were sound asleep and unaware of trouble.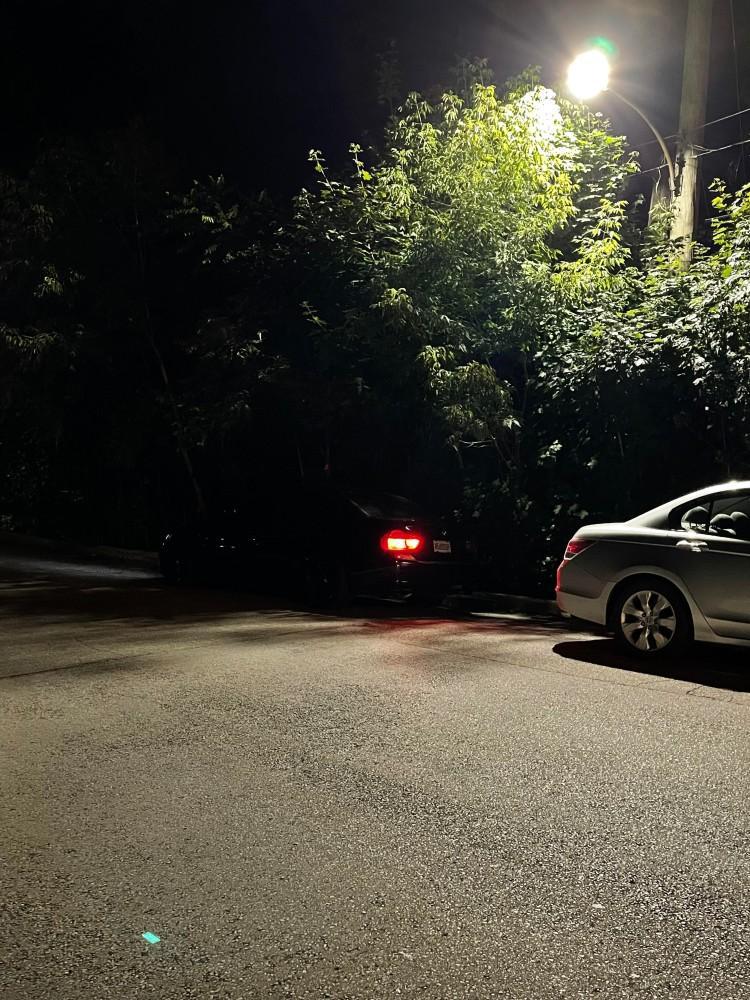 Across the street, a neighbor ordered an unsuspecting pizza. This pizza delivery guy doing his rounds, suddenly noticed that an apartment had more than the usual amount of light at this hour. Smoke began to emerge and then it dawned on him that the house was minutes away from being fully engulfed in flames.
The Right Place at the Right Time
Nick Bostic, a local pizza delivery guy, does his pizza deliveries mostly during the day and retires to bed at night. But on this particular night, he was in no hurry to come home.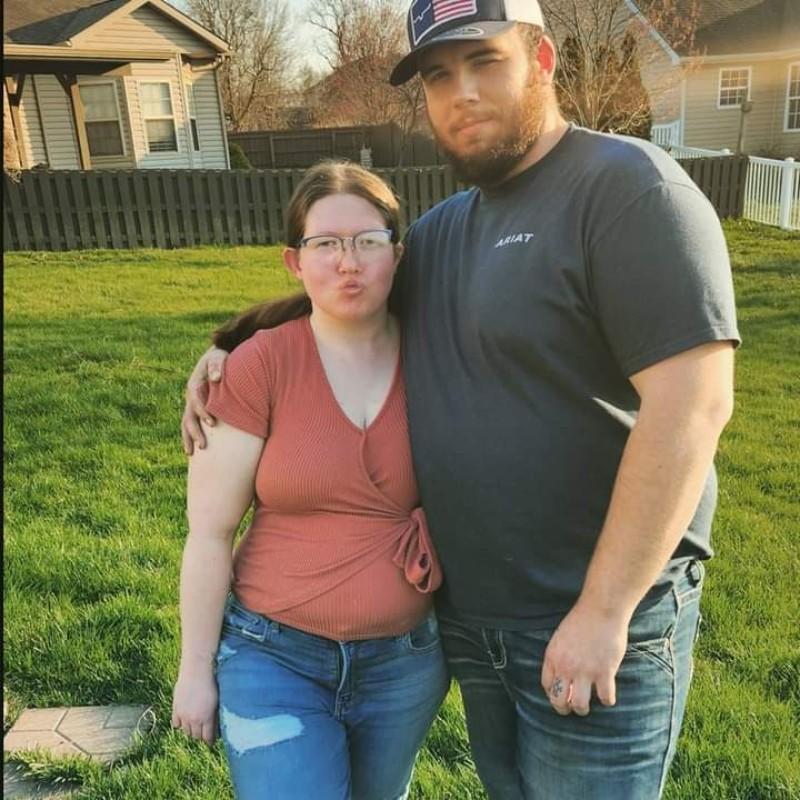 He had just come out of an argument with his girlfriend and had decided to take his car out for some deliveries to clear his mind. Fate seemed to have a hand in bringing him to this family's home at this specific time. 
Calling for Help or Diving in?
After noticing the smoke and the flames, he instinctively thought that calling for help was the best and most logical thing to do. In a split second he soon realized he had no time to call for reinforcements and had to make a quick decision. He had left his cell phone behind.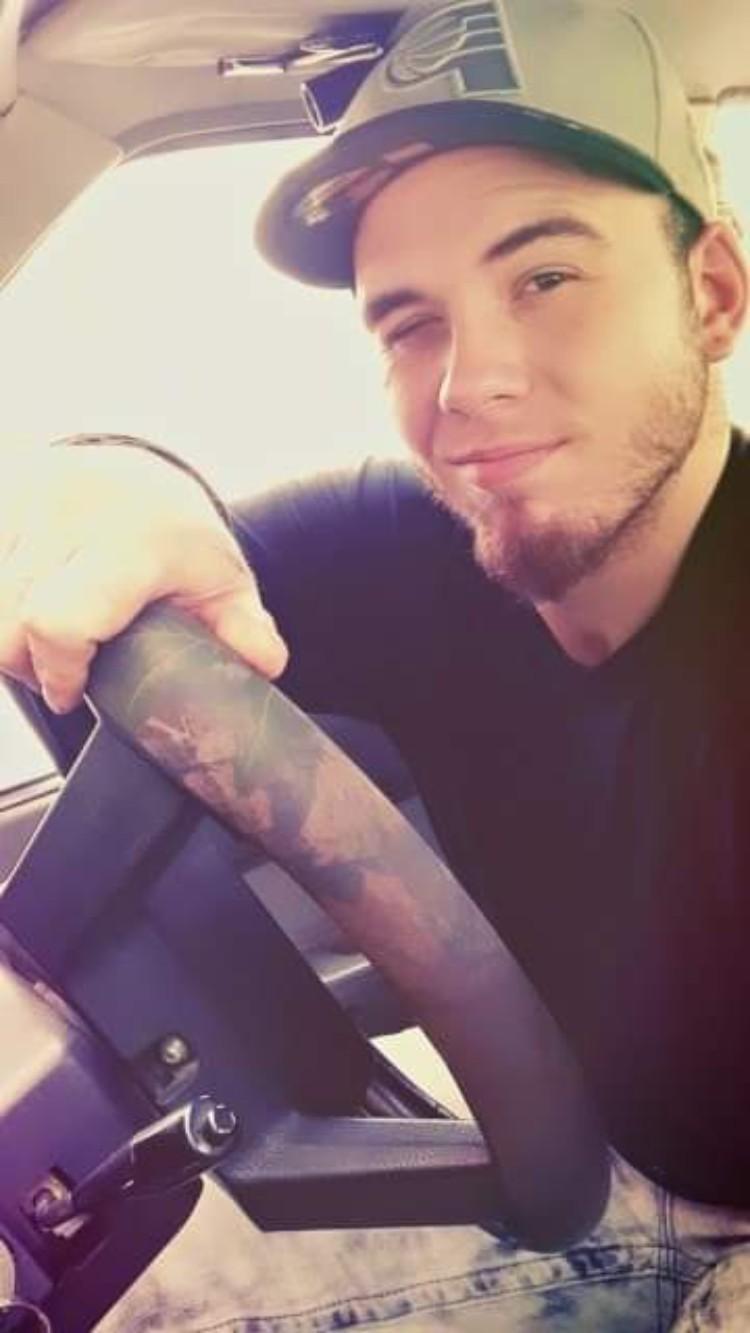 He wasn't sure if the house was empty and time was running out. There was only one option left. He had to act on his own, it was the moment of truth. He put his car in reverse, drove into the driveway, and went in through the back of the house.
No Response
Bostic called out at the top of his voice as he tried to gain entrance into the house. He got no response. Yet, he didn't want to take any chances. He had to make sure no one was in danger.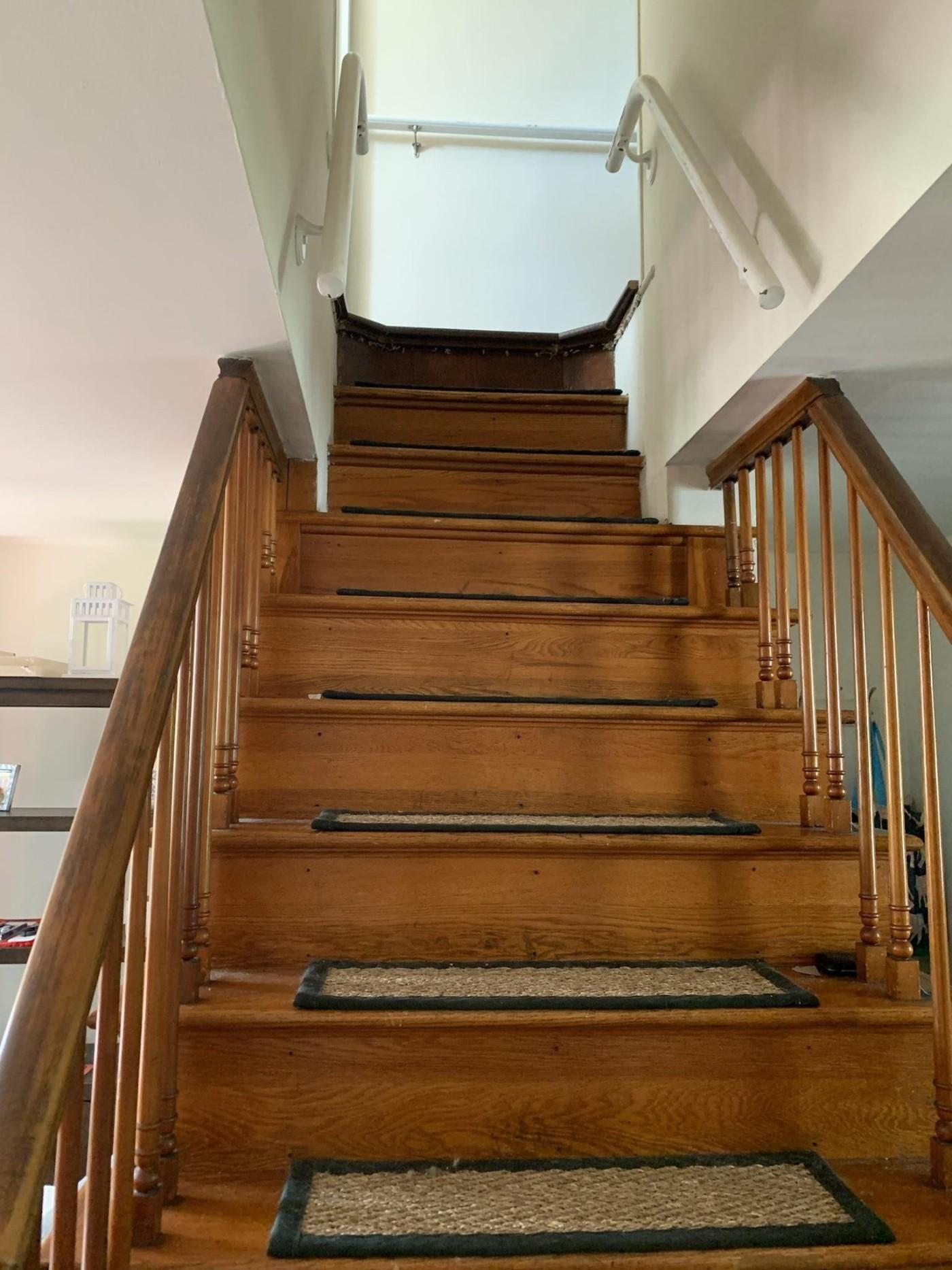 He raced up the stairs and got into the house to find the kids. His shout awakened Seionna from sleep. She then grabbed the baby and woke up the other children before fleeing the burning house under Bostic's direction.
Get Up Now!
Shaylee Barrett, the Barrett's second child, was in the second-floor bedroom when the accident happened. She shared the room with her friend Knifley who was sleeping over. Knifley described what played out in the house.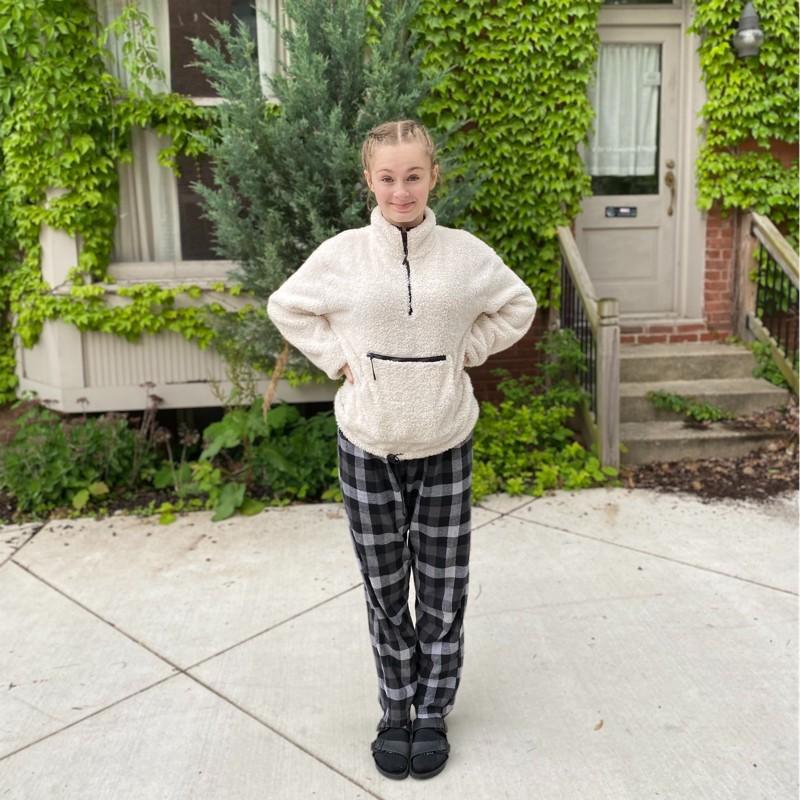 "We were dead asleep, and all of a sudden there was Seionna yelling at us to get up, and this guy I'd never seen in my life standing over us, screaming that we had to get out," Knifley said.
The Kids Were Terrified
Waking up in the middle of the night to discover your house in flames is a disturbing experience for anyone. For kids, it could be pretty traumatizing.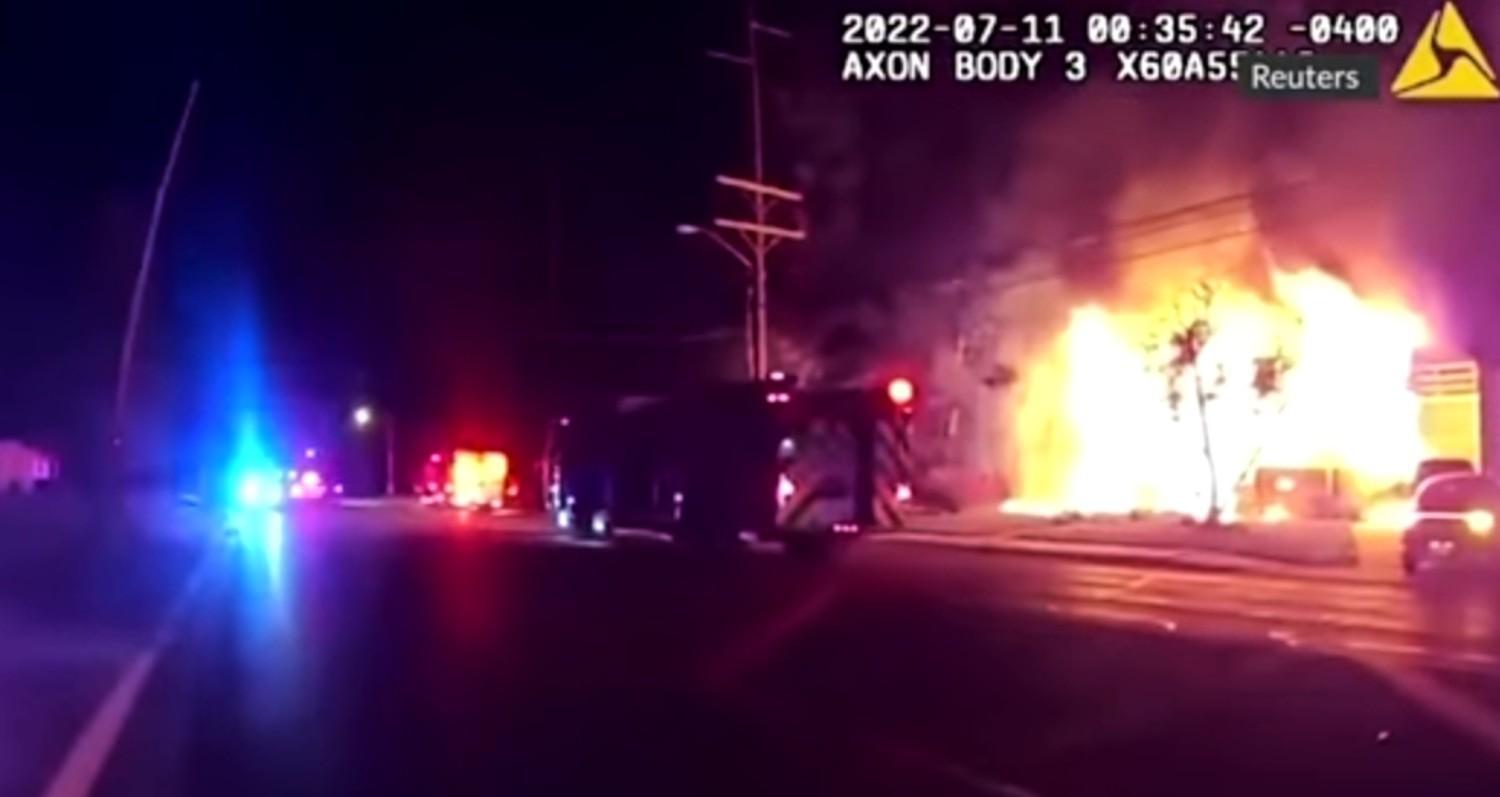 Thirteen-year-old Shaylee Barrett described how she felt during the intense moments. "For a minute I froze and I laid there because I was confused. That's when we went downstairs and Nick was downstairs helping us," she said.
A Child Was Left Behind
As Bostic hurried out of the house with the children, he didn't notice that someone was missing. It took a while for them to discover that they had left the six-year-old kid behind. The rescue operation hadn't ended.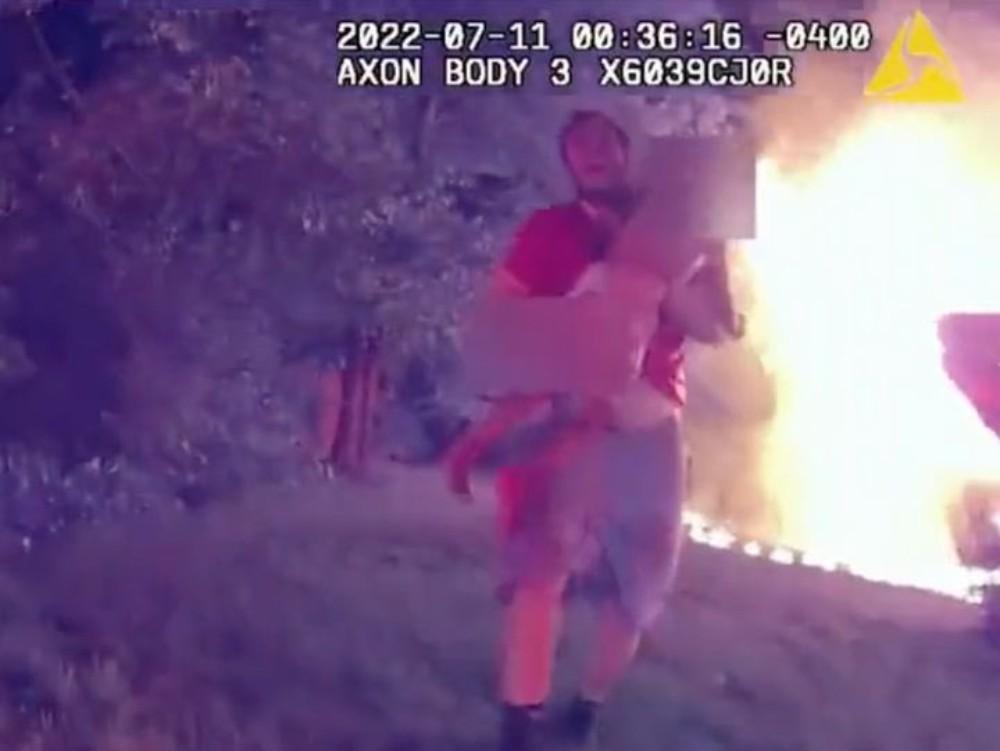 "I asked them if anybody was left in there and that's when they told me that the 6-year-old was," Bostic said. After taking a deep breath, he raced back in to find the missing child, hoping that she had not been harmed by the flames.
Bostic Performs Another Search
Bostic returned to the house, this time more cautious. The flames had spread to more areas. He called out for the child as he went room to room, searching on beds and in closets.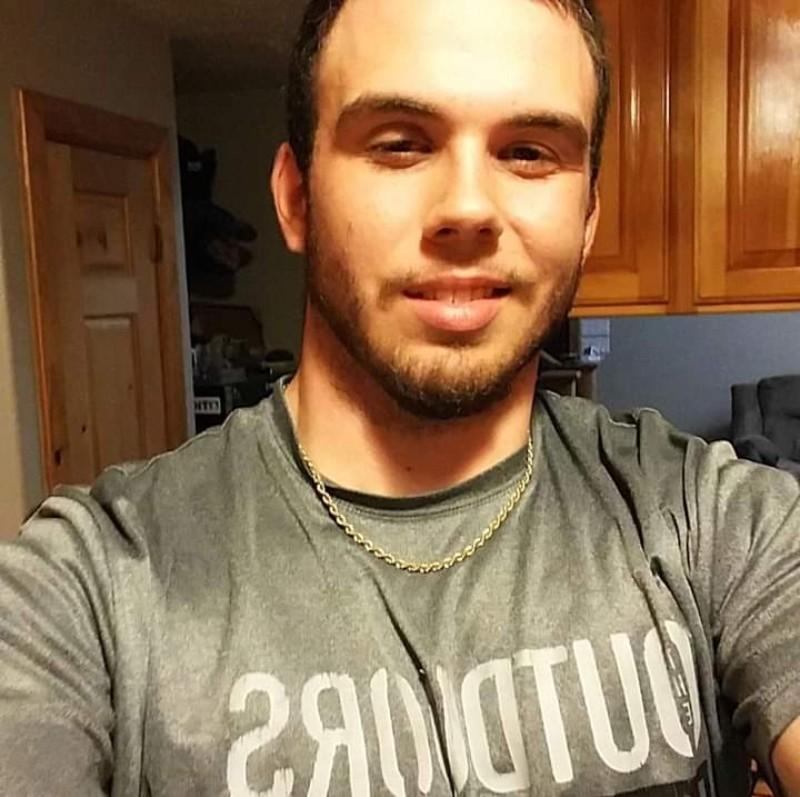 At this time, the smoke was thicker and more dangerous. It took quite a while before he located the girl. At the time he did, visibility in the house was poor. He couldn't find his way through to the entrance. He and the child were trapped.
David and Tiera Raced to the Scene
David and Tiera could sense the alarm in Seionna's voice as she broke the bad news over the phone. She sounded spooked. "We just dropped everything we were doing and took off running," David told reporters. As they hurried back home, they had little idea what to expect.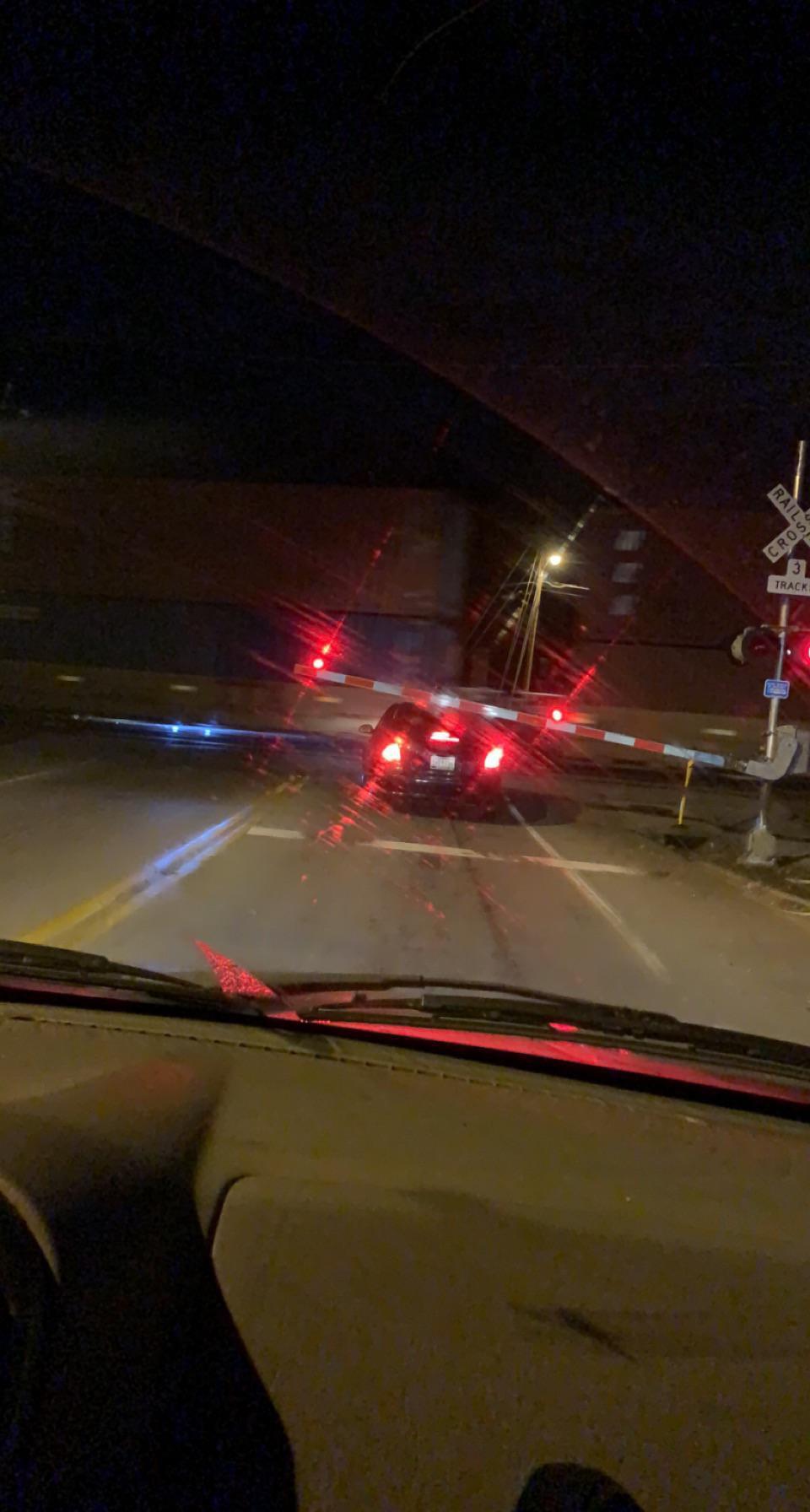 As they got close enough to see the lights from the emergency vehicles, it dawned on them how serious the accident was. At this point, all they could do was hope that all their kids were safe.
A Last Ditch Effort Prevents an Unpleasant End
As the couple hurried home, Bostic was still at a loss for what to do. Time was ticking. He had to think and think fast. He couldn't keep the child in the mass of thick smoke any much longer.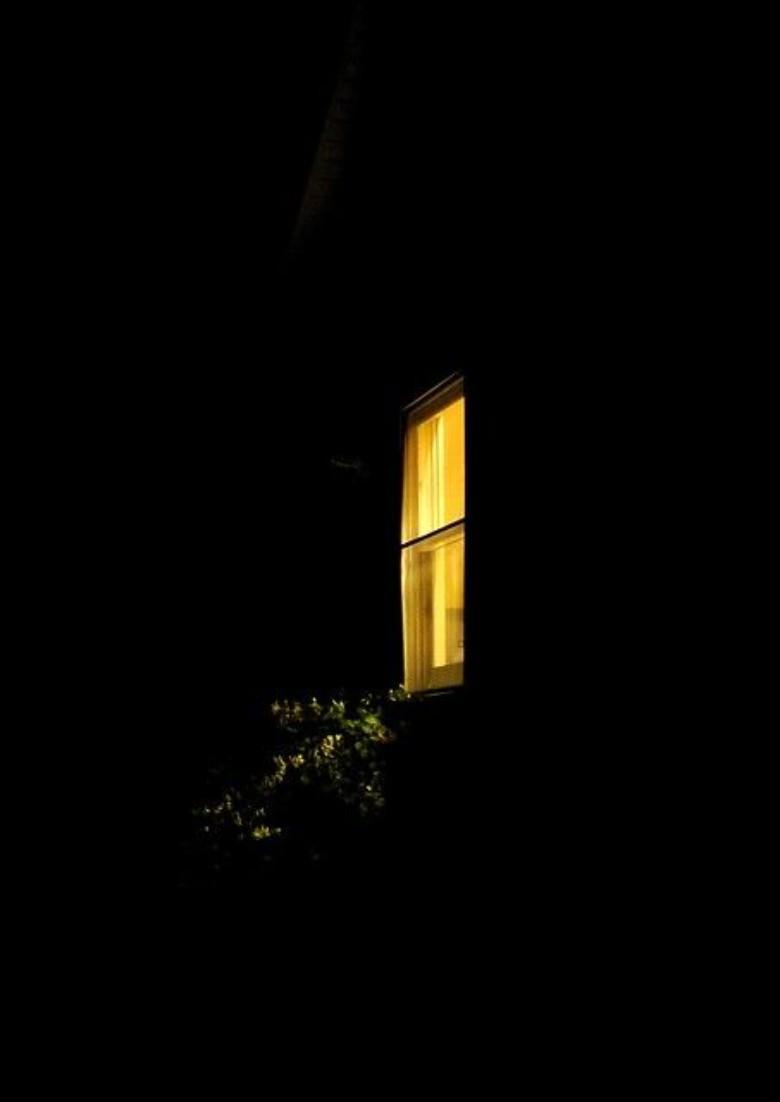 Then he found a way. A way that could spell danger for him as well as it would for the child. He wasn't bothered. He dashed to a nearby window, broke through it, and jumped out of the building, holding the girl in his arms.
Jumping From the Second Floor
As Bostic emerged from the second-floor window, he knew that it was a crucial moment. In the next second, anything could happen. He could lose his life as well as the child. It was a long one-second.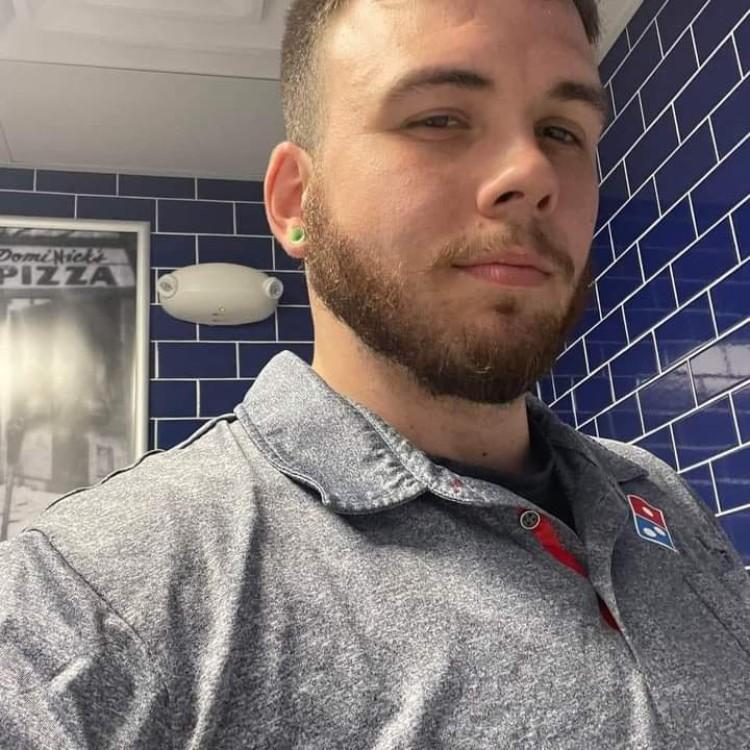 He hadn't had the time to examine his landing area or know the height he would be jumping from. All he knew was that it was his only chance, and he had to take it as quickly as possible.
Bostic Took the Risk
As he braced himself for landing, Bostic knew how risky his decision could be. But he was prepared for any possible consequences and that included losing his life.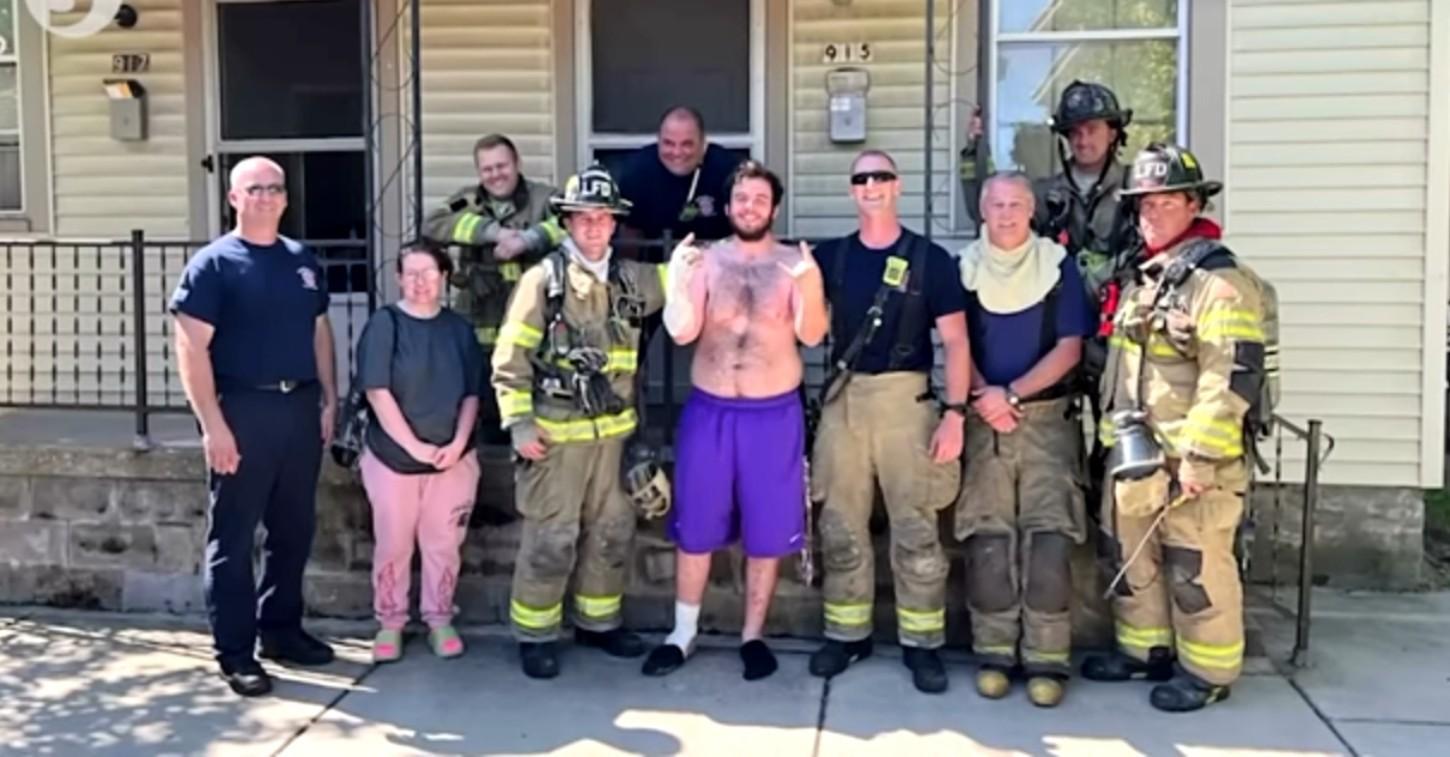 "I don't know how to explain it, but it was like I accepted I was going to probably die, right there, that night," Bostic said as he talked to the press. "But it was a weird calm. You just got to work as fast as you can," he added.
Bostic Lands on the Ground
It was by no means a little fall. It was the kind of fall that would make onlookers hold their breaths and let out the loudest gasps. It was also captured on law enforcement agents' cameras.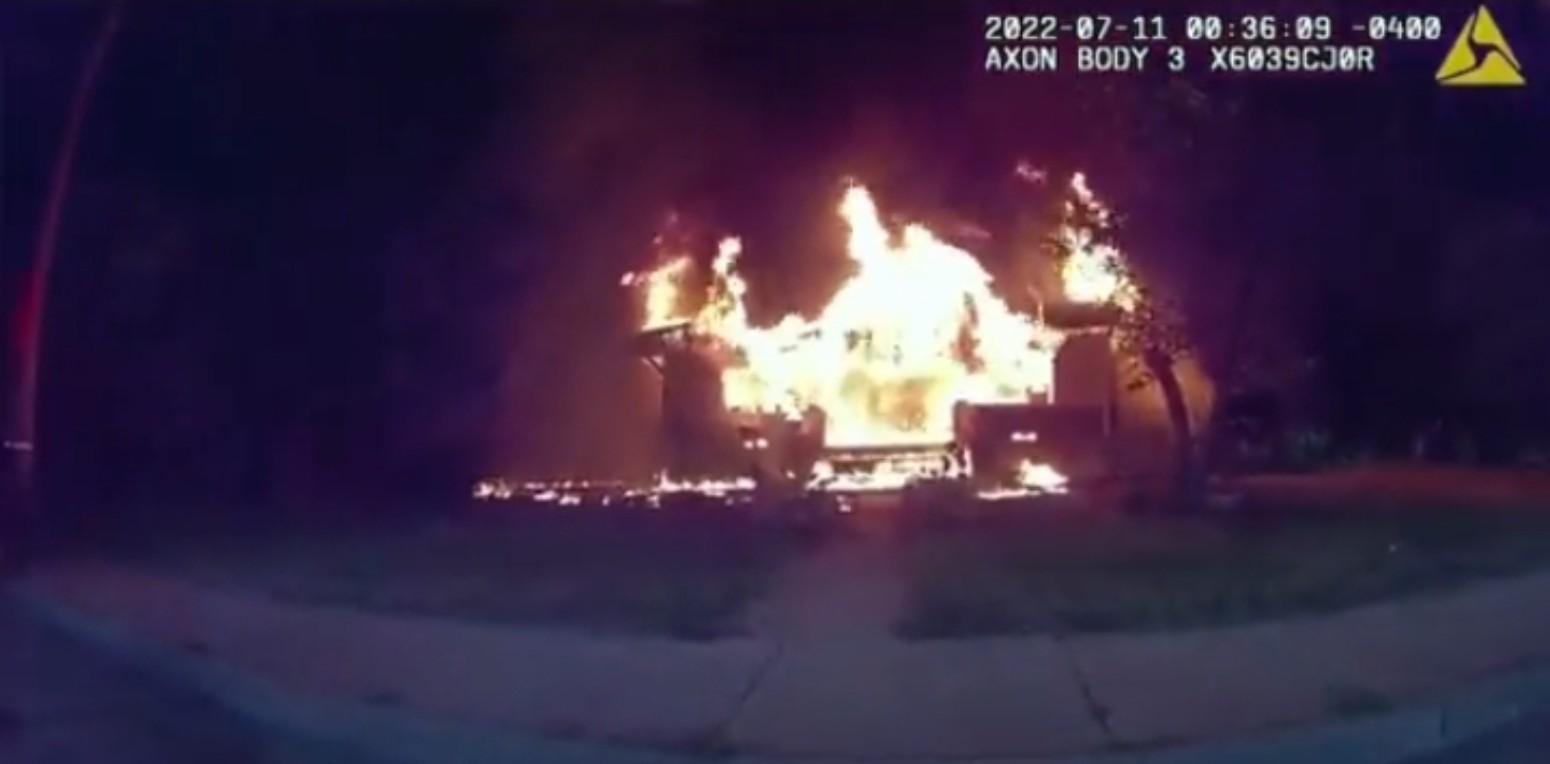 Bostic shielded the little girl from the force of impact as well as doing what he could to cushion himself from the blow. He landed on his right side, while he held on tightly to the kid. The kid's name is Kaylani; her family calls her "Baby Kay."
He Sustained Several Injuries
Bostic sustained several injuries from the fall. His back, arm, and ankle were affected by the fall. But he had no time to agonize in the pain. They weren't quite safe yet. The flames, which had almost engulfed the whole of the two-story house, were quite close.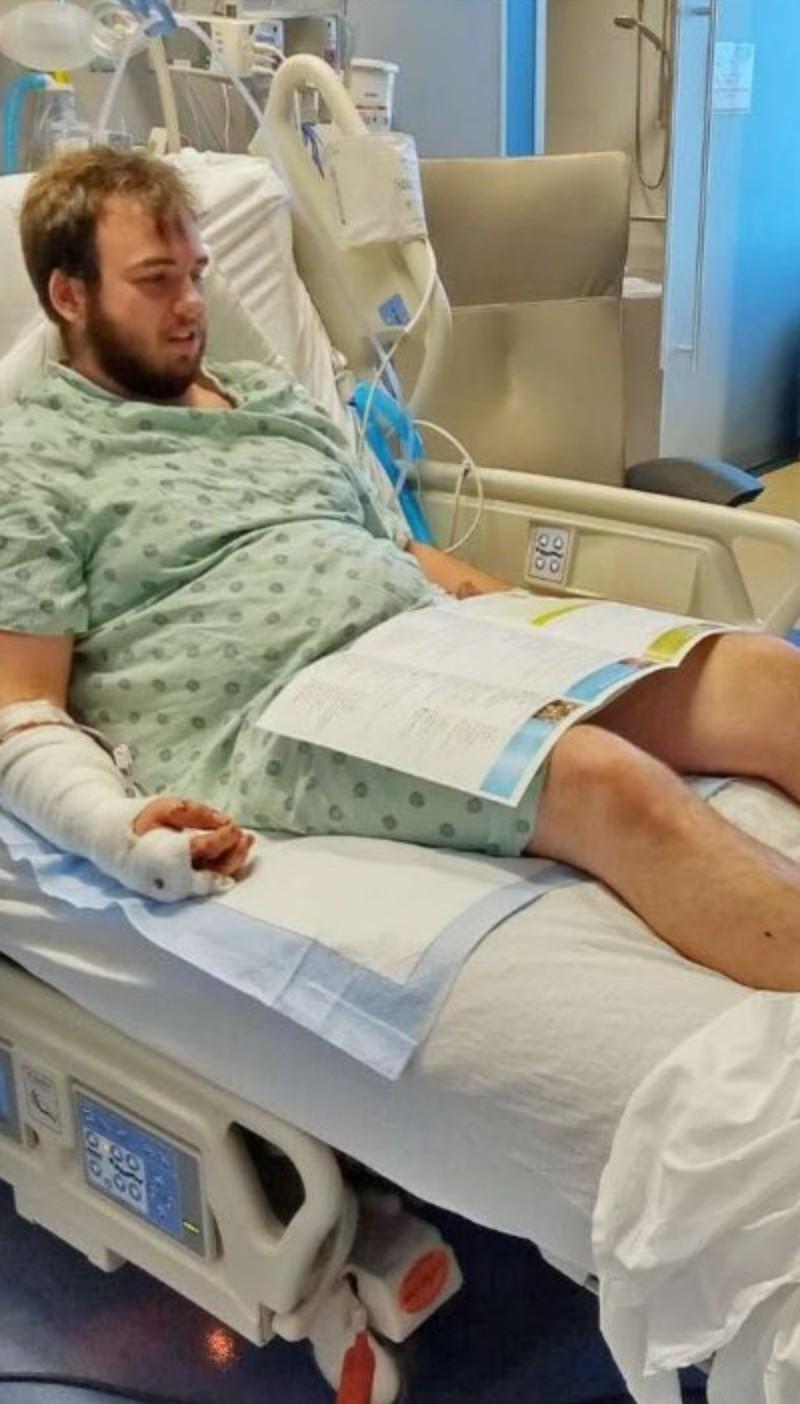 He summoned what was left of his energy, picked up the little girl, and dashed toward a team of first responders. Kaylani only suffered minor injuries and needed only little medical attention.
He Collapsed on the Ground to Catch His Breath
After he handed Kaylani, who was crying at the time to first responders, Bostic hit the ground. He was exhausted. It was an intense few minutes filled with uncertainty.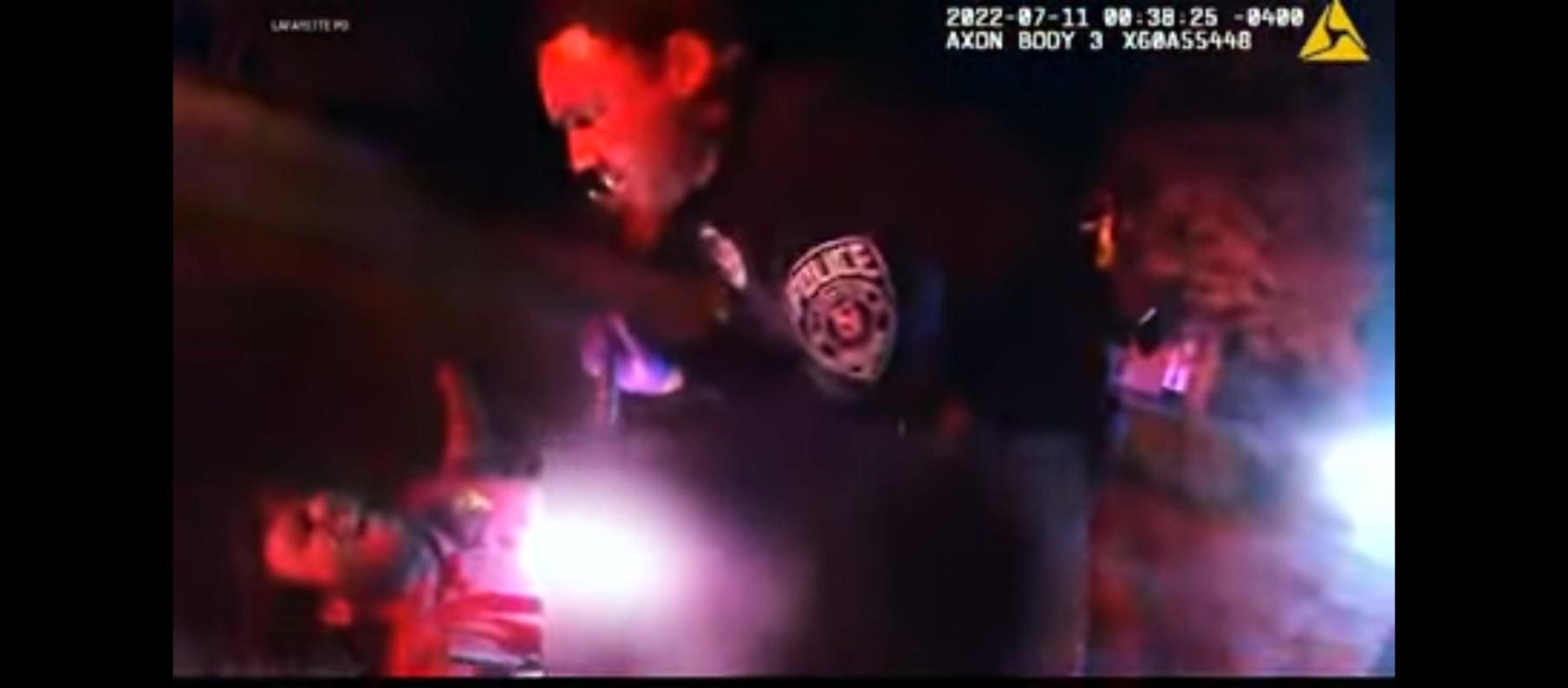 It had all come to a successful end. But how successful, he had no idea. He needed to be assured that the girl was fine. "Is the baby OK? Please tell me the baby's OK," he pleaded.
Emergency Responders Provided Bostic With Treatment
Afterward, Nicholas Bostic called for some oxygen. An officer who was already with him helped him get to a better spot and alongside other first responders, attended to his immediate needs.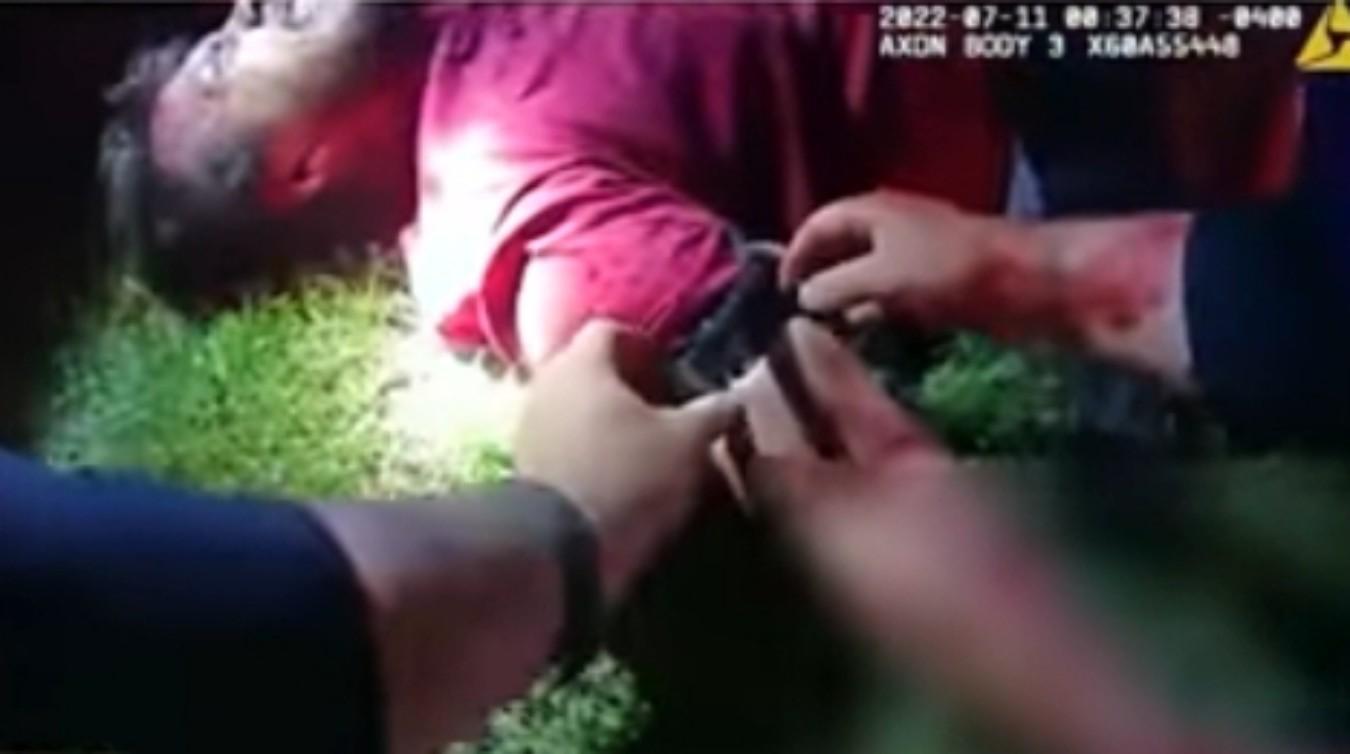 The medical personnel at the scene helped apply some first aid to his arm. His arm had gotten multiple cuts from the glass as he broke the house window. Bostic also learned that first responders had also rescued the family's dog, Buffy.
Bostic Suffered Burns and Smoke Inhalation
After the accident, Bostic was taken for treatment. Doctors found that he had inhaled lots of smoke while in the burning house, which is pretty expected given that he spent a good number of minutes in the house.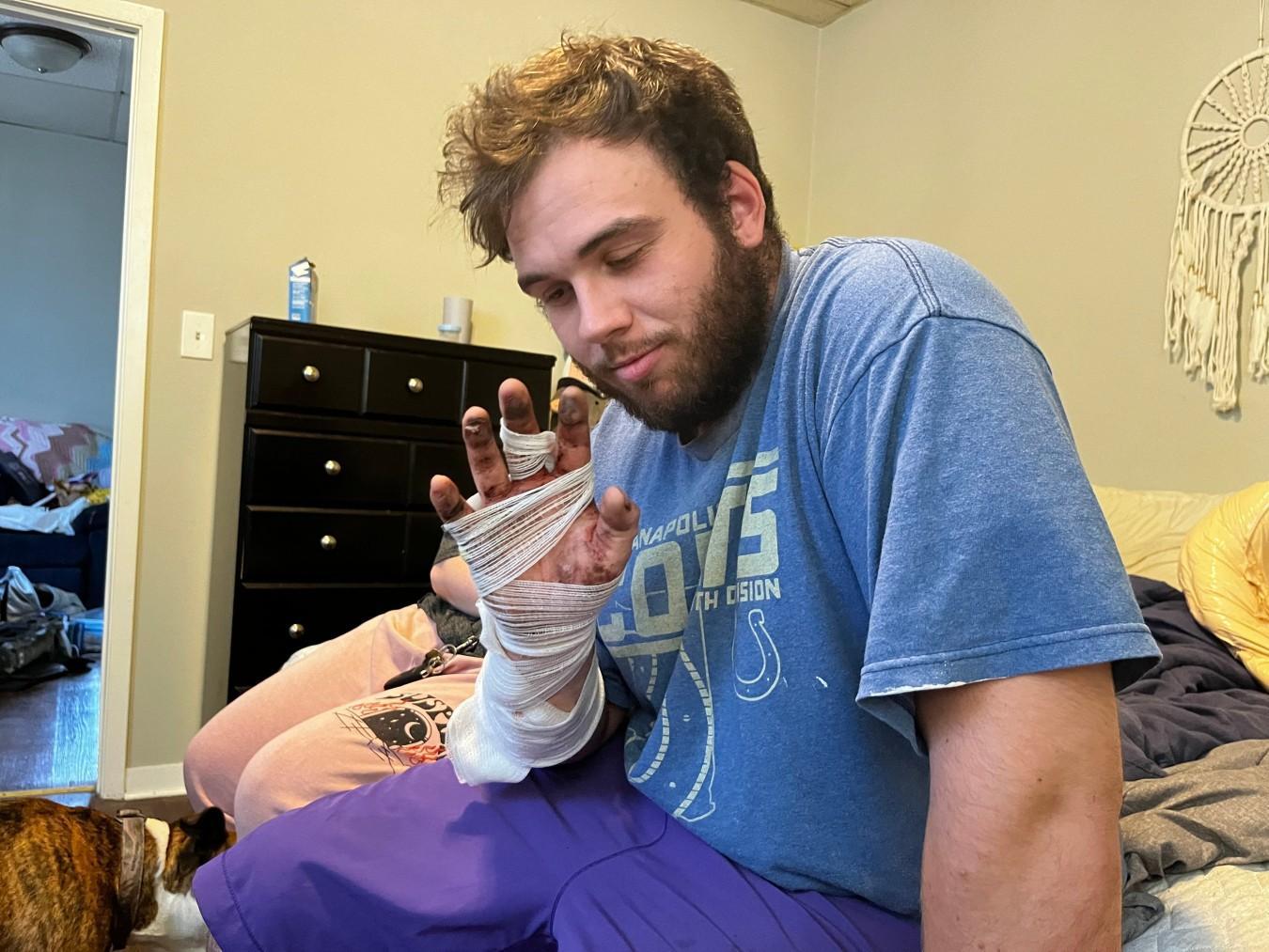 He also suffered first-degree burns from the accident. Bostic had to spend several days at the hospital until he had healed significantly. At the time of writing, Bostic had fully recovered.
David and Tiera Tell Their Side of the Story
Speaking to newsmen, David and Tiera let us in on their experience on that day. After they pulled up at their house, which had already been covered in flames, David met up with his rescued children, who told him that they hadn't yet found Kaylani.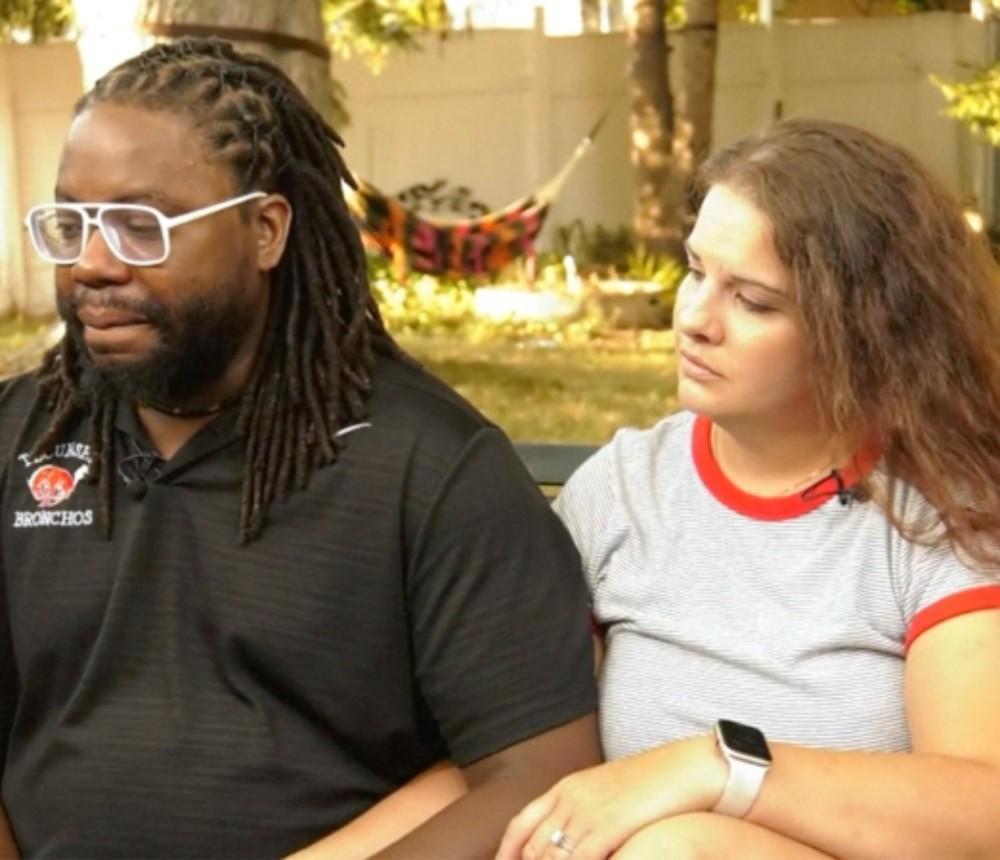 For a moment, his heart broke, and he only recovered when he got the news that she had been found and taken to an ambulance. The officers then told him about Bostic, who was essentially the reason his kids were still alive.
David Regretted Not Being There for His Kids
After hearing about Bostic and the risk he took to get his children to safety, David recalled bursting into tears. He sobbed again when he heard Kaylani say "Daddy, I was looking for you."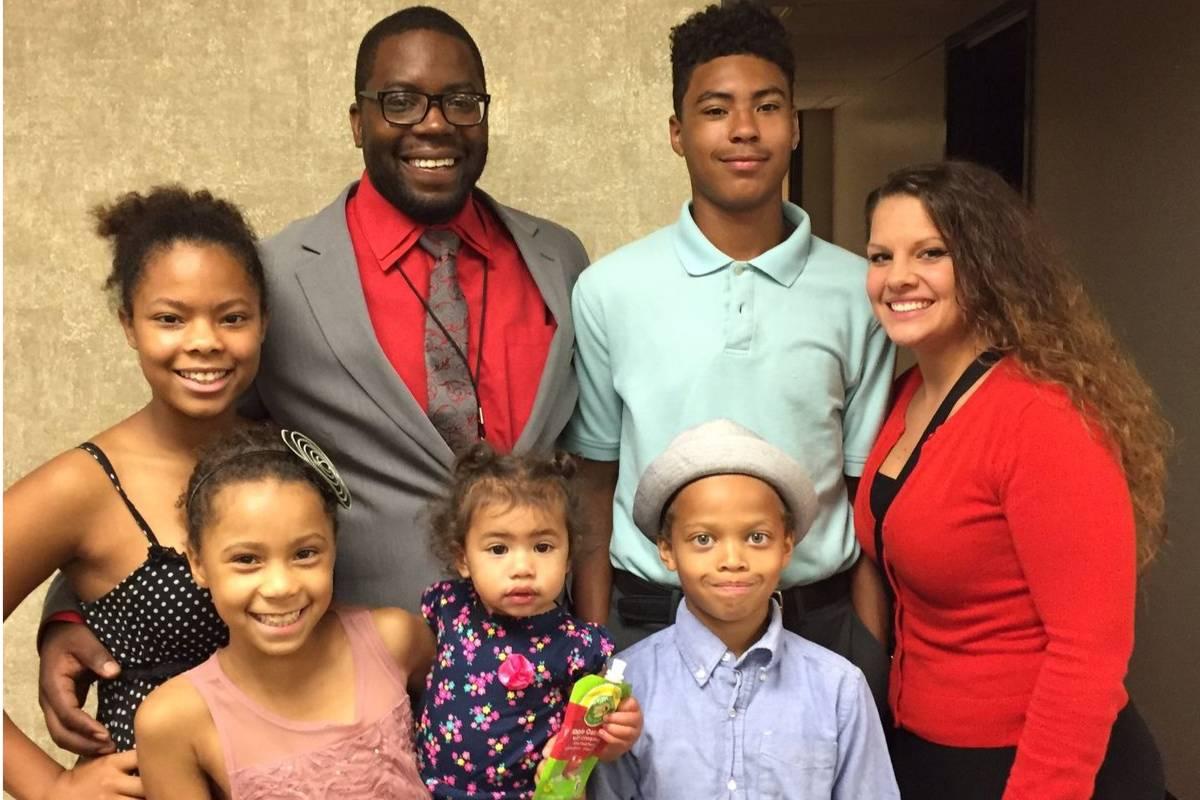 At that moment, he felt guilty for not being there when his kids needed him the most. What would have happened if Bostic wasn't on the street at that moment? Would he have been able to live with himself, knowing that he left his kids alone in danger?
Seionna: Hero or Not?
Besides Bostic, David believes his daughter Seionna is a hero. "She's a hero to me; she's always been," he said. Seionna, however, thinks differently. According to her, nothing she did on that night was beyond the ordinary.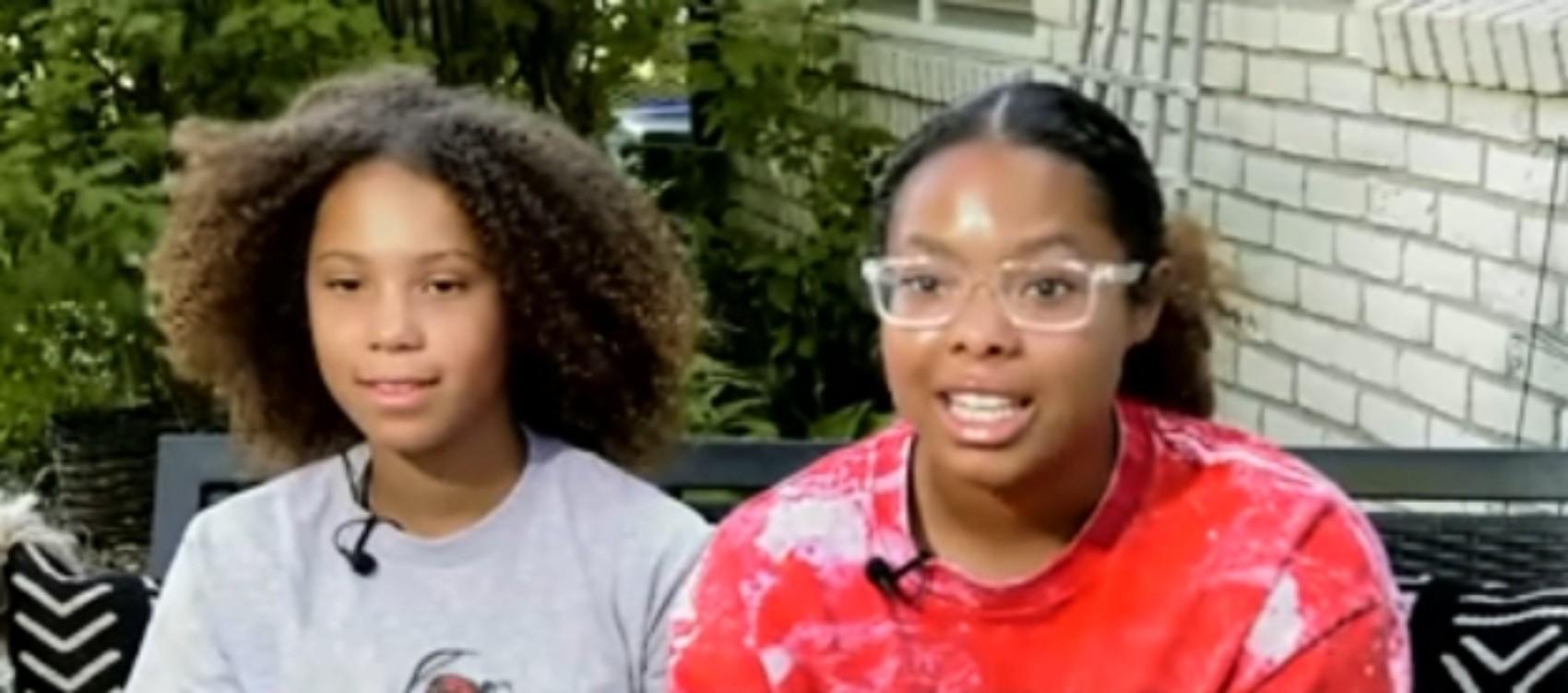 She might be a hero, but not on account of the events of that night. "I don't think of myself as a hero at all; that's just something you would just do," she said.
Their House Was Almost Completely Razed Down
As for the house, the Barrett family will have to take their time to rebuild. The house was burned beyond repair. A renovation would take weeks or months.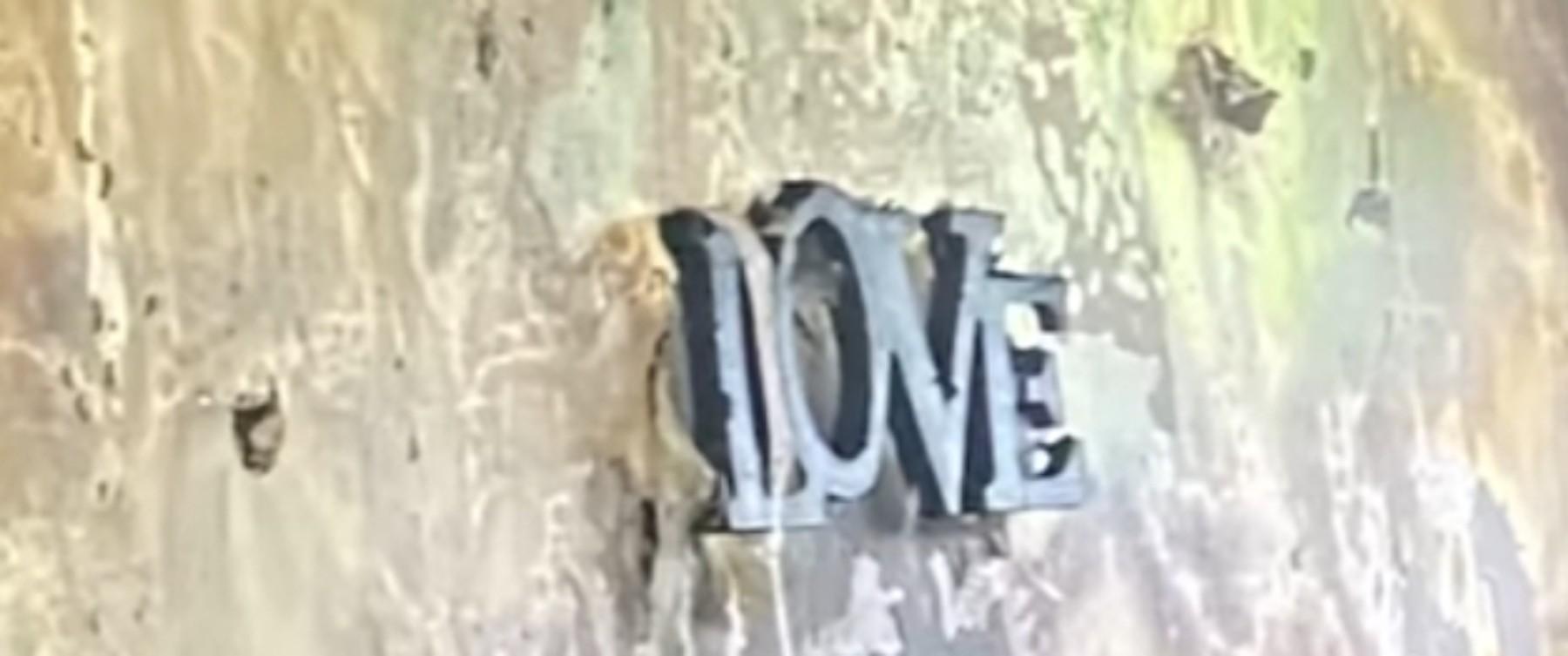 "The wall in our living room was completely burned down,' David said. "All that was left was 'love,'" he continued, describing the word "love" which was written in their living room and was largely unaffected by the flames.
A New Family Member
The Barrett family is immensely grateful and indebted to Nick Bostic for his life-saving act of bravery. For risking his life to save the children. David now considers Bostic a new member of the Barrett family.
"God uses the most unlikely characters, he sent an angel," David said about Bostic. David marked the new relationship by inviting Bostic and his girlfriend to dinner.
Breaking the Rules
Rules are there to guide us and keep us safe. But in rare cases, it could become necessary to break them. For example, safety experts do not advise untrained persons to run into a burning building to perform a rescue, and rightly so.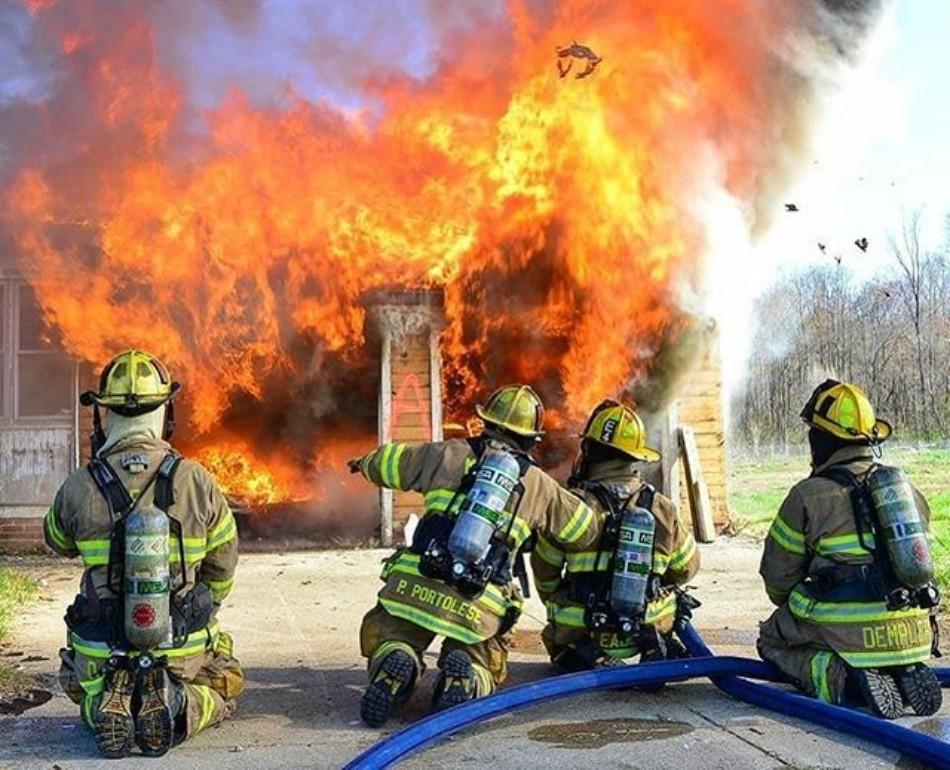 But in the case of the Barrett family's burning house, Bostic made the right call. His intervention, even though it broke the rules, was timely and the right choice. But the outcome may not be the same for everyone. It's still safer to call for help and stay away.
The Hero of Lafayette
Lafayette law enforcement has described Bostic as a hero. Without any formal training, he single-handedly rescued the five trapped kids; Seionna, Shaylee, and Shaylee's friend Knifley Livian, both thirteen years old, Kaylani, and the one-year-old baby, Kaleia.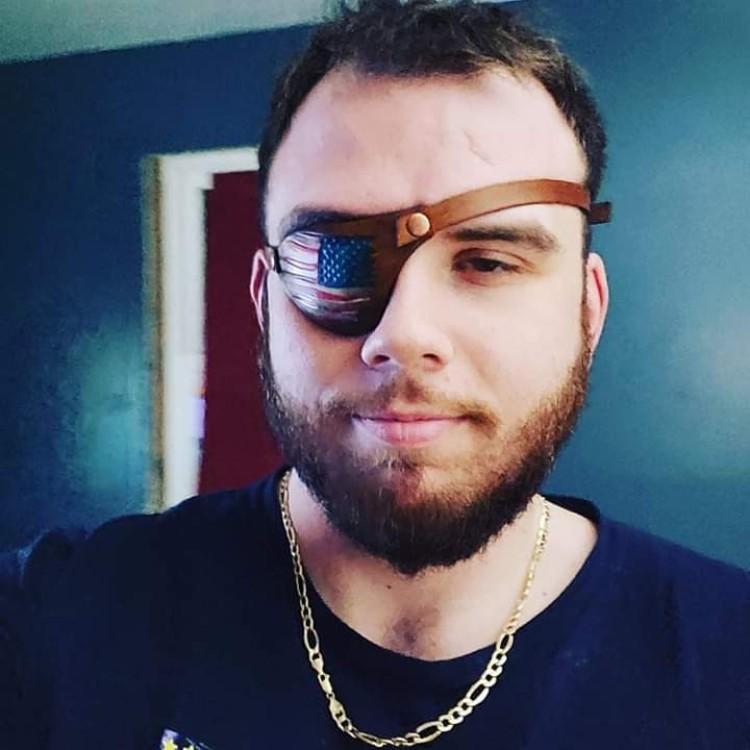 All the knowledge Bostic had was from watching shows such as Blue Bloods and Chicago PD. Other parents and the local government authority have also shown their appreciation and admiration for Bostic's bravery.
A GoFundMe Was Set Up for Bostic
Richard Stair, Bostic's cousin, set up a GoFundMe to raise funds for Bostic's treatment and recovery. Richard's message on the account read The account received donations of over 500 thousand dollars before it closed.
Knifley's aunt also set up a Facebook fundraiser for Bostic to show her gratitude for his intervention. A note in the fundraiser read "We are asking for donations for his hospital bills. Please find it in your heart to donate to Nick. Our Hero." The fundraiser reached its $60,000 goal.
National Honors for Nick Bostic
Bostic was honored for his heroics at the Lafayette Aviators baseball game on August 2nd. But his biggest recognition came about seven months later when he received the Carnegie Medal, the highest national recognition for a civilian.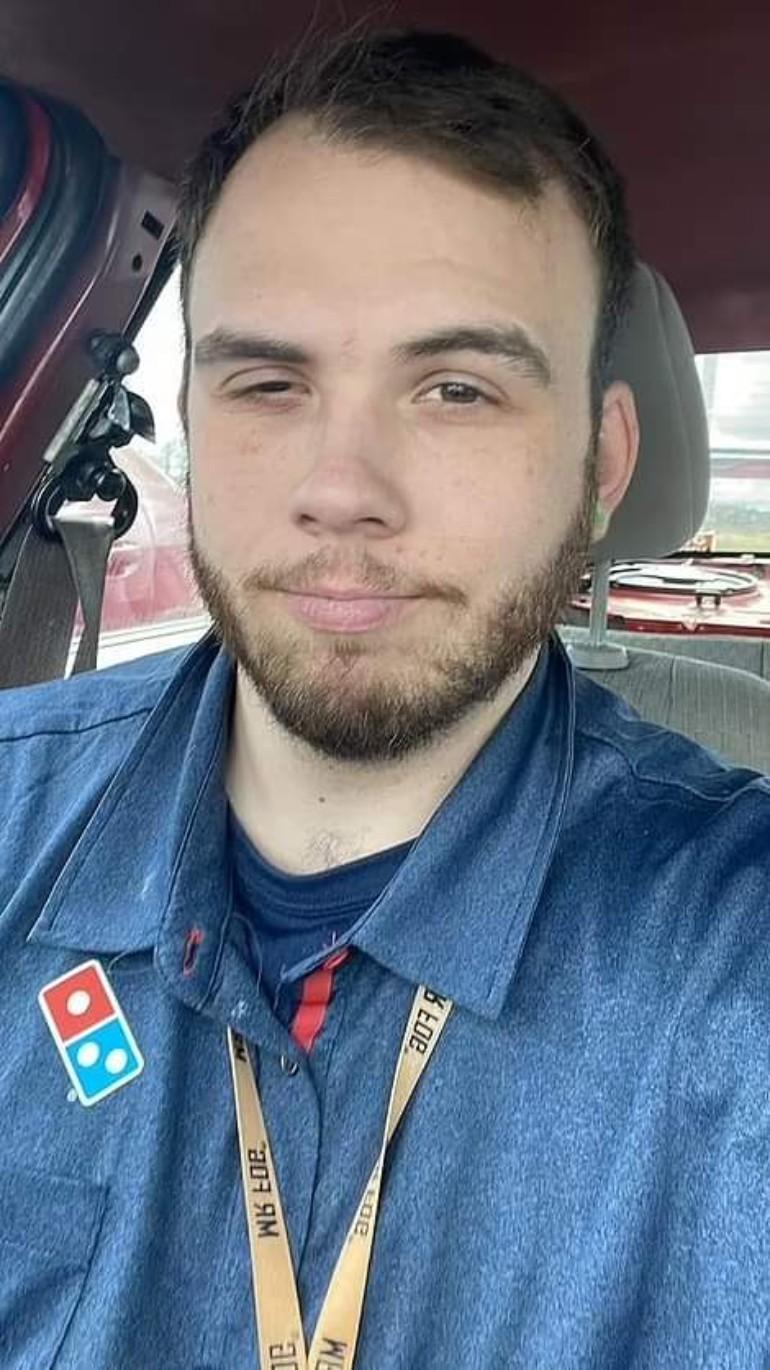 Bostic has this to say about being branded a hero. "I don't know about that. I was just a guy. Like I keep saying, it's not like I'm some superstar hero. I was at the right place, the right time, and, I guess, the right person."