Here's How This Single Dad Transformed a Double Decker Bus as a Gift for His Daughter
For over a decade, George Clarke's Amazing Spaces has garnered worldwide attention by showcasing projects that transform unconventional things and tiny spaces into comfortable accommodations. One of them that the celebrity architect Clarke chose to present on the show was genuinely exceptional.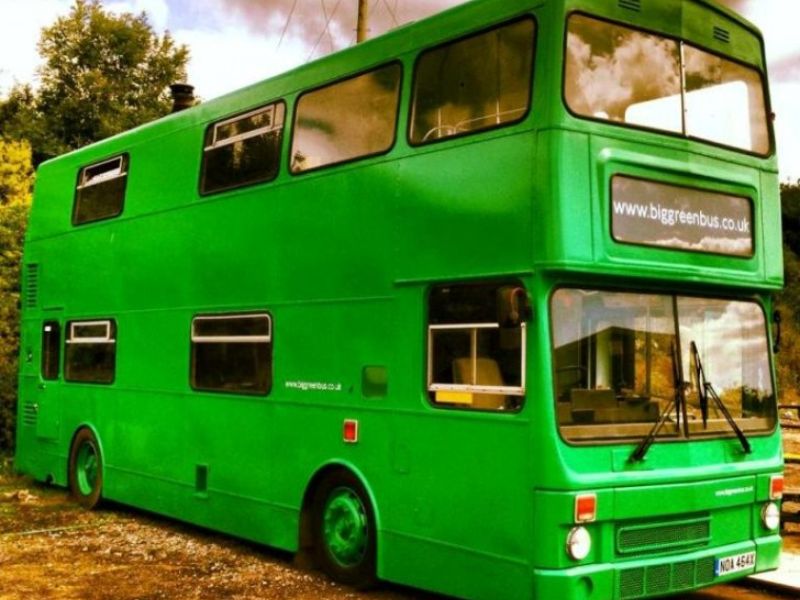 An English tradesman took on the task of converting a double-decker bus into a vacation home for himself and his daughter. The results are so spectacular, we must take a grand tour! 
The Restoration Man
George Clarke started his professional journey as an architect but, over the decades, has branched out into so many things that spread the sheer joy of building something from scratch. He is one of the most recognizable faces on television thanks to the show George Clarke's Amazing Spaces, which began airing in 2012.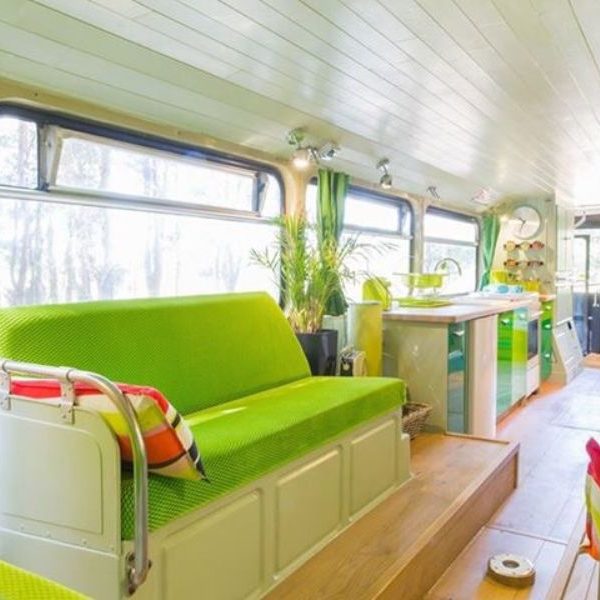 The show highlights the works of DIY superstars who come up with ingenious ideas to totally transform unlikely objects into fantastic living spaces. So, it isn't surprising that he featured Collier, a 40-year-old carpenter who was set on achieving the impossible with a limited budget. 
Making a Mark as an Architect
Before we get into details of the project Clarke was super interested in, let's know a bit more about the man who brought design into everyone's home. The man has always been passionate about homes and believes that good designs are a powerful tool that can change everyone's lives forever.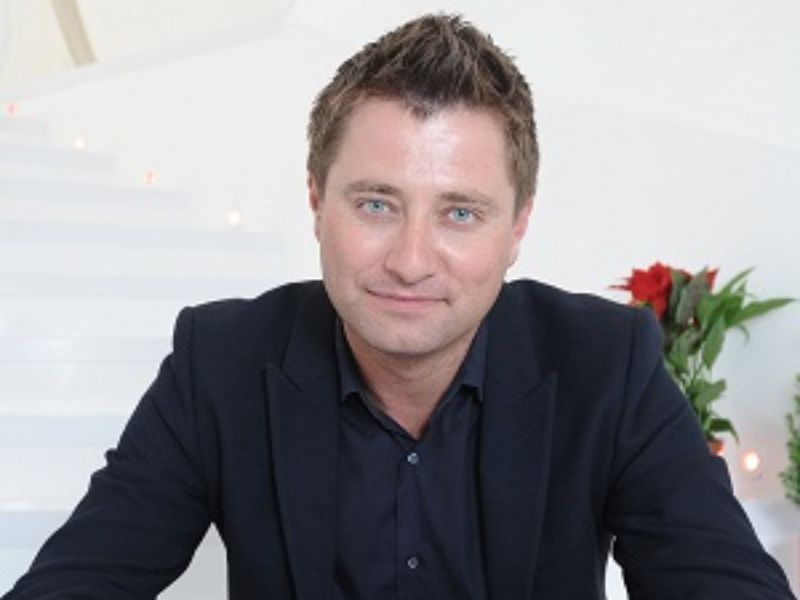 Over the years, Clarke has been educating the public about architecture and how it positively impacts lives through his television shows. He firmly believes that great designs are not simply for the elite but for everyone. If you have seen his many shows on architectural designs, you'd know this. 
Born to Become an Architect
Born and raised in the beautiful port city of Sunderland in Northern England, Clarke comes from a strong lineage of builders. So, his fascination with construction began early in life since he spent a lot of time at the building sites when kids his age were playing with legos.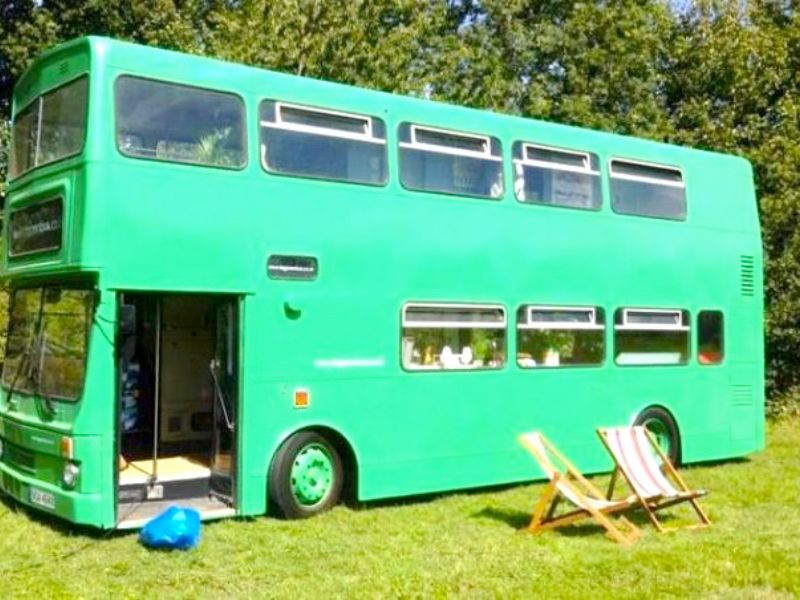 His childhood dream of becoming an architect came true when Clarke founded his company in 1998. After considerable media exposure, his vision as an architect changed, and in 2011, he left his successful firm behind to branch out into more promising areas as a property developer. 
A Successful Career in Media
Clarke's foray into the media industry happened by chance. He was penning a book on architecture under an agency that also represented television presenters. They were looking for a charismatic and enterprising building professional with a strong screen presence, and he ticked all the boxes.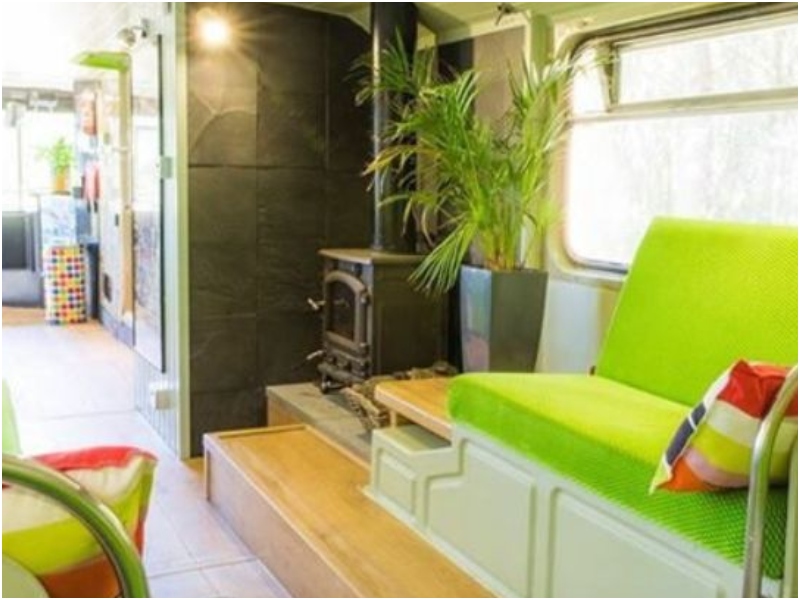 In 2004, his journey as the main presenter for several shows, including The Great British Property Scandal and Property Dreams, began. He has never looked back since, with his popularity as a knowledgeable presenter soaring to new heights with every passing year.  
Life of Adam Collier-Woods
George Clarke's Amazing Spaces featured Adam Collier-Woods in 2015 as a skilled carpenter who had a problem he was about to address, however improbable it looked. He was doing it all for his daughter Devon. Having split up from her mother, the man looked for ways to take her to vacation spots.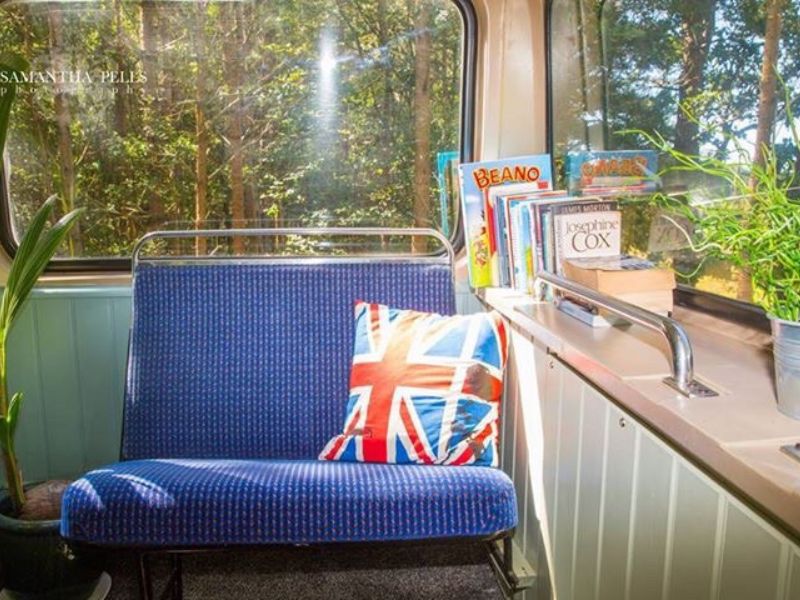 Since both were avid surfing fans, he wanted them to indulge in that activity whenever they were together. As it is, time with Devon was short, and he wanted to use it well. Unfortunately, money was the constraint; he simply couldn't afford costly vacations. 
Surfing Vacations
Collier's top priority was taking his daughter on vacations. Although both lived in Brighton, on the southern coast of England, where they had easy access to the beach and could ride the waves leisurely, he wanted to take her further during Summer, when the breakers were good.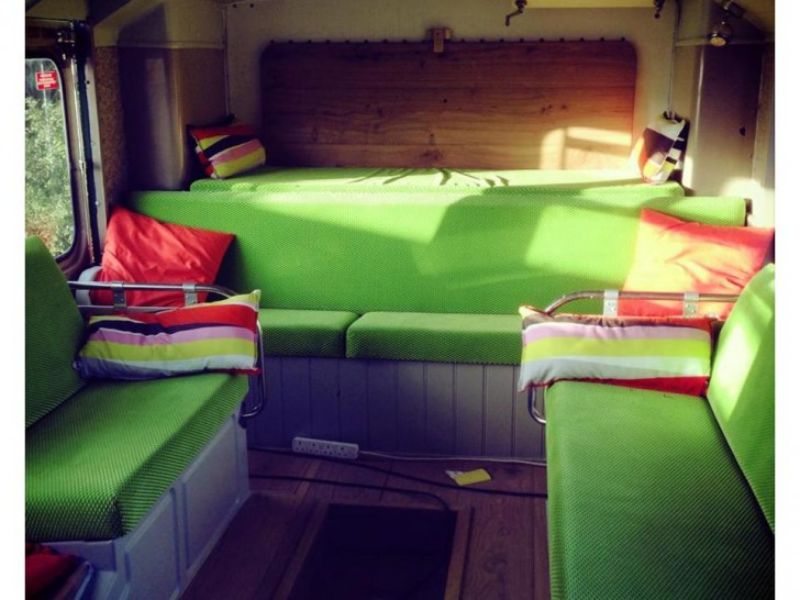 That meant a ton of cash for stay, food, and accommodation, which would stack up to a large amount he did not have. Also, it would be a busy season when a place to stay would come at a premium if you find one. 
Housing Issues
Taking Devon on vacation was one of many things on his mind, but he also needed to find a solution to his housing issues soon. Property prices in the UK were at a peak, and he couldn't afford a decent one on his budget.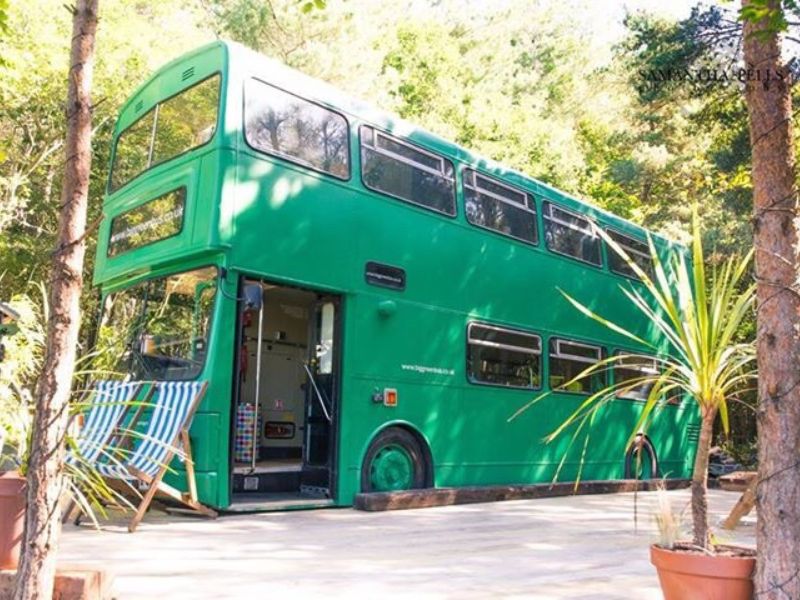 Loans weren't easy to get either; that posed two serious problems. It was then that the carpenter spotted videos of people building the most functional yet stunning homes with unusual things, and that piqued his curiosity. Soon, a plan was taking shape in his mind that he couldn't wait to execute. 
Looking for the Basics
He might not have the dough, but he definitely had the skills as a tradesman to make something out of nothing. In fact, Collier did not even want to ask anyone for help; he could do it all by himself. After all, it was his project as a gift for his daughter, which made it more special.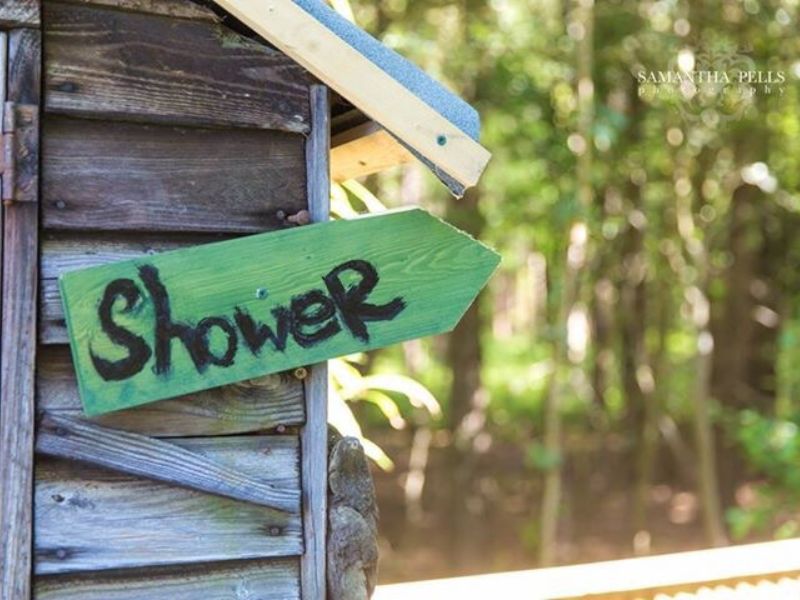 The problem was, what exactly would he need to transform into a beautiful vacation home, which could also double as his permanent residence. Initially, he thought of a run-down property but later settled on the idea of a bus as the perfect solution. 
A Double-Decker Bus
Collier, by then, had seen several videos in which people converted big school buses into beautiful homes and he felt inspired to travel that route. As a Brit, he went one step further and decided to go with something familiar on the UK streets – a double-decker bus!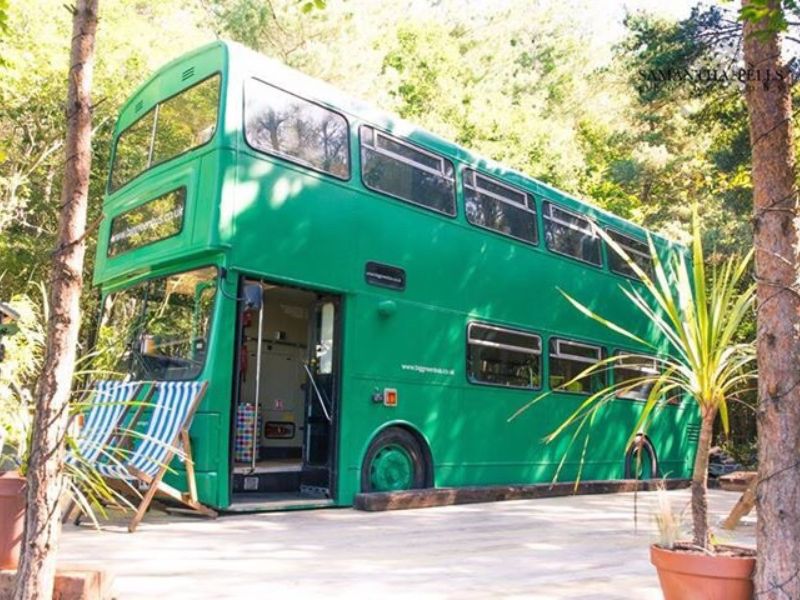 As luck would have it, there was one readily available that had recently retired from use in the big city of Birmingham. With the university conspiring to grant him his wishes, the woodworker felt it was meant to be. 
A Functional Find
The good news was the bus was still functional, but it had structural issues that would prove quite challenging for Collier. How does one transform something that wasn't supposed to be home into one? That wasn't his only concern.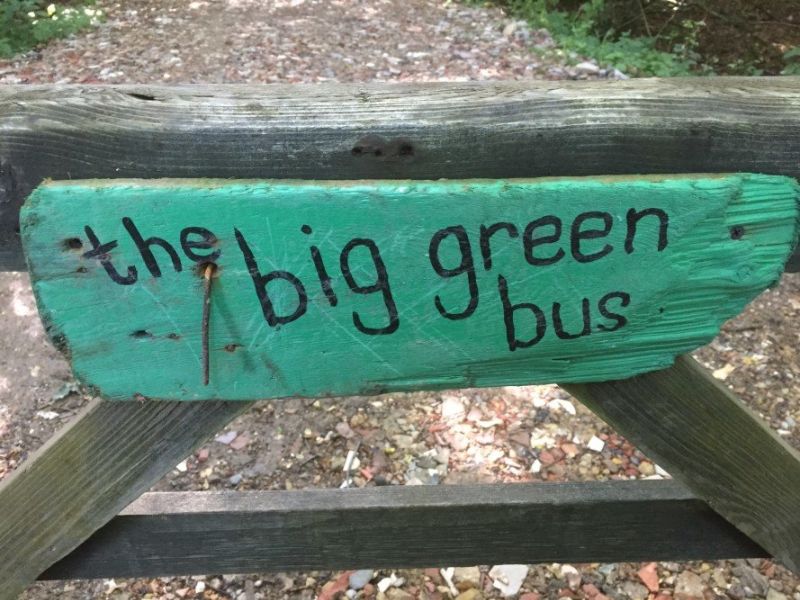 He had $14k, which is enough to cover the cost of the vehicle and its transformation, but that's about it. Besides that, he had only his skills, know-how, and expertise to make the magic happen. As the work progressed, his determination and willingness to work hard became invaluable. 
In an Impressive Condition
Imagine how amazing the double-decker bus would have been if George Clarke had been impressed with it when he featured it on his show. As an expert in renovations, he could immediately see the charm of transforming the vehicle into an adobe. The bus, with its original features still intact, had character.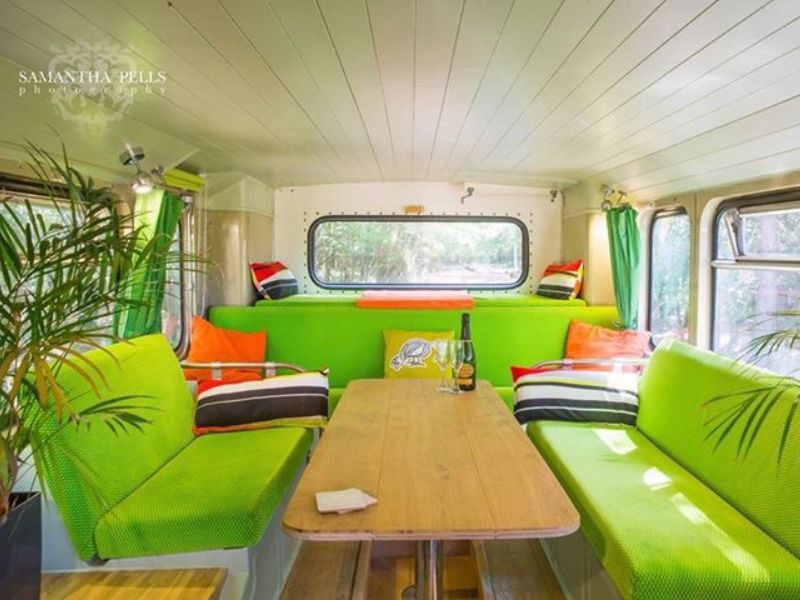 Collier had spent approximately $7.4k to purchase the bus and was left with little for the renovation. Yet, he refused to let the lack of money bug him too much. He preferred to follow a youthful approach to getting things done without overthinking. 
Ensuring a Solid Base
Before diving into the actual work, Collier had to ensure that the vehicle was a solid base to build a home. While the bus looked spectacular on the surface, it badly needed structural reinforcement. There were a few worrying factors, like the rust eating away too much at the frames that held the conveyance together. 
It clearly required more work than initially planned, but luckily, he was one of those tradesmen who enjoyed a tricky challenge. He vowed to complete the transformation in six months to spend summer with Devon in their new vacation home. 
An Ideal Vacation Home
Clarke probed more about Collier's plans for his ideal vacation home in the show. The carpenter revealed that he was seriously considering setting up residence at a popular spot in a rural area southwest of Cornwall, one of the most sought-after destinations in England for vacations.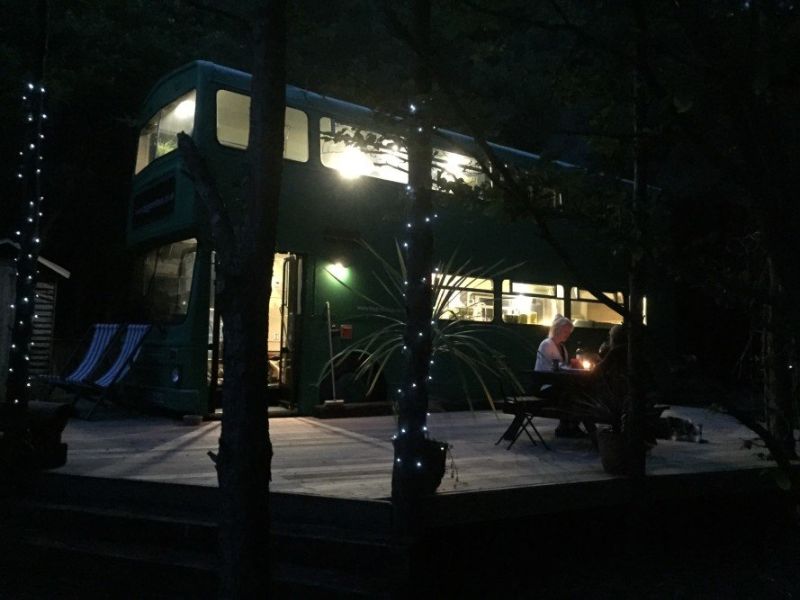 Although he was skeptical about the large bus fitting into the space, the Dad in him was excited about the prospects. As it turned out, his initial plan slowly but steadily evolved into something spectacular with time. 
First Order of Business
Collier's immediate concern was to get the double-decker in a stable condition to withstand the heavy changes that would follow. For that purpose, he started with the floors and the walls. He laid out new wooden floorings to level out the bus before installing other things that would go on them.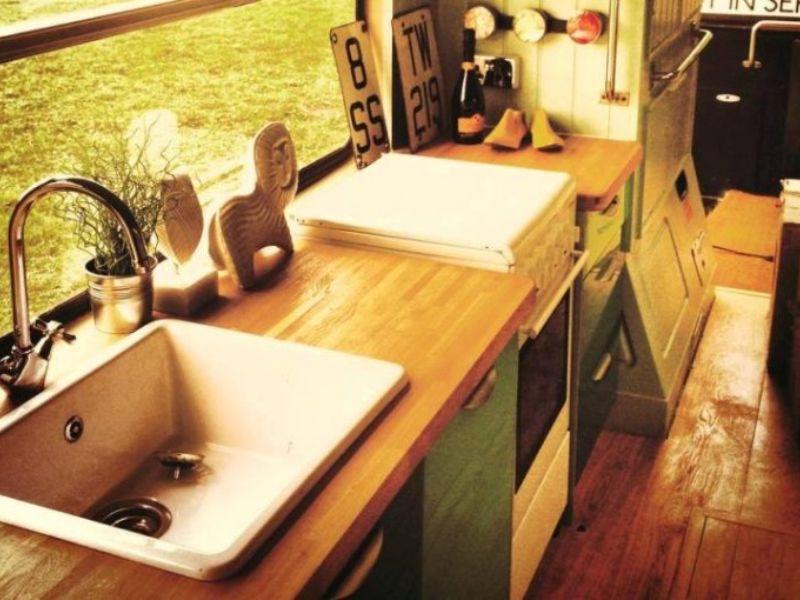 The tradesman wanted to make it strong enough to withstand the weight of the amenities, especially on the lower deck. Next came the walls; he stripped them bare and lined them with sturdy wooden panels.
Transforming Small Spaces
Every artist knows the smaller the space, the higher the need for creativity. Thinking out of the box was the need of the hour for Collier. He had to be sharp about utilizing the space available in the bus to maximum efficiency.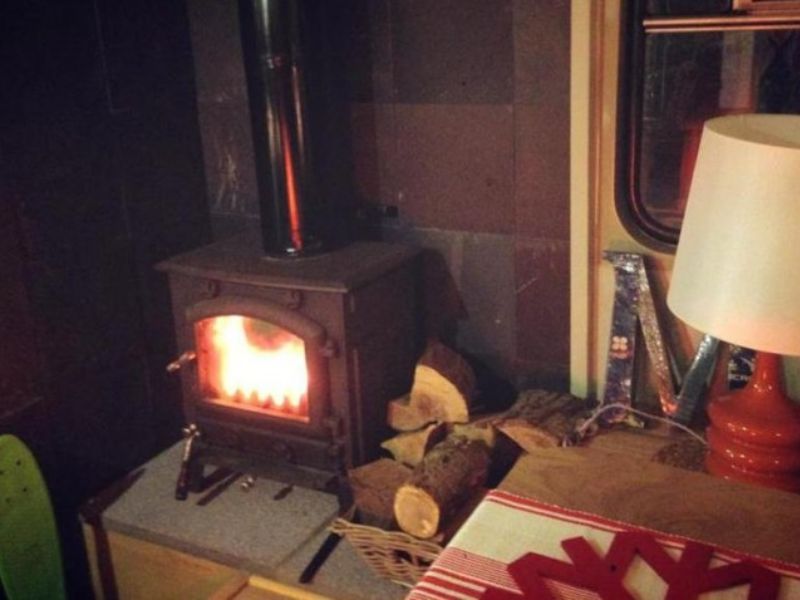 Some significant amount of space was lost to the wooden paneling on the walls and the floorings. With only a little space left to use, he had to flex his brain by showcasing his design flexibility by adopting versatile concepts. It challenged him to do better in ways that he had never imagined or experienced before.
Highly Skilled and Extremely Busy
Even though Collier was highly skilled at his craft, he soon realized he could do it with some help. Unfortunately, he couldn't afford to pay for the labor, so he had no option but to pull up his sleeves and get going by himself. There was no point fretting about things that were beyond his control.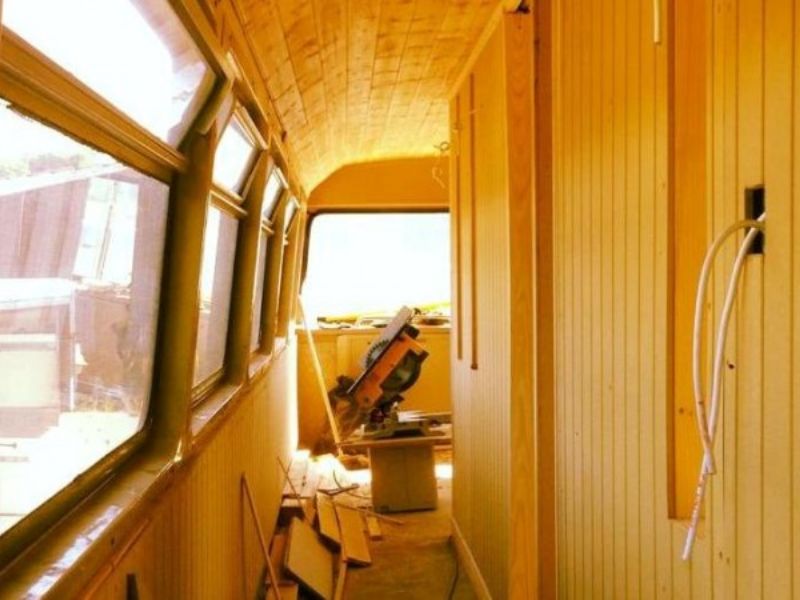 So he set about removing the seats that had primarily become unusable after serving the people of Birmingham for over three decades. After a thorough inspection, he repurposed two seats by adding extra padding. 
Insulating the Bus
In the show, Clarke pointed out the rotten floors with holes large enough to see the ground underneath. The carpenter paid extra attention to replacing them with wooden floorings. Another aspect that Collier spent a considerable amount of time on was in insulating the entire vehicle.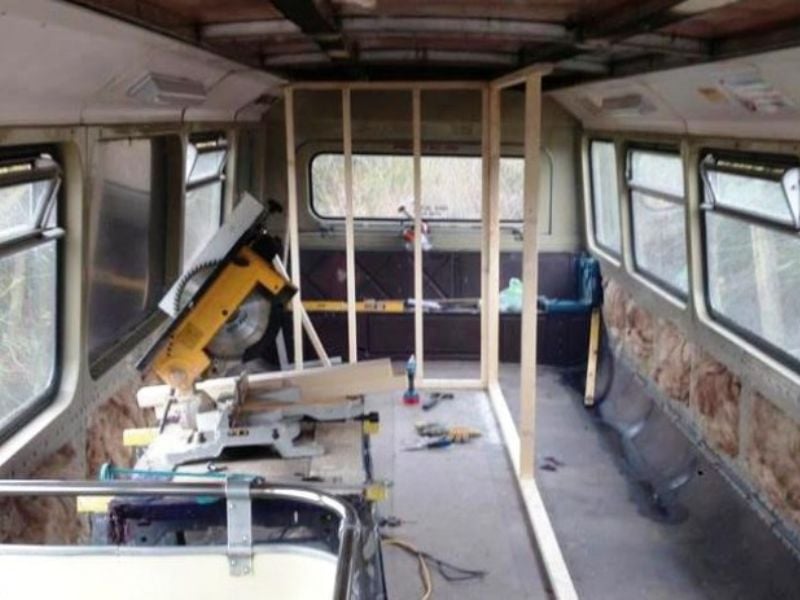 After padding the walls sufficiently, he began stuffing every nook and corner of the double-decker bus with wool paddings that would act as insulators. Finally, it was all coming together, and he couldn't be more proud of himself, seeing how he was single-handedly building a vacation home for his daughter. 
Rain Played Spoilsport
Wood and water don't mix; every woodworker worth his salt would know this. So, Collier had ensured he'd pick a spot and a time where there'd be little chance of his renovating mission getting washed away due to rain. 
Keeping the interiors dry became the most critical task for the carpenter. Unfortunately, the weather is unpredictable in England, and the bus seemed to leak when it rained. Small puddles would appear on the floors in a short time, and he'd need to fix them all over again. 
The Big Green Bus
As was his intended timeframe, six months after Collier made his debut appearance on George Clarke's Amazing Spaces, he was on the show again. This time he was there to reveal his vacation home to Clarke and his audience. Everyone watched with bated breath as the video panned to the transformed bus.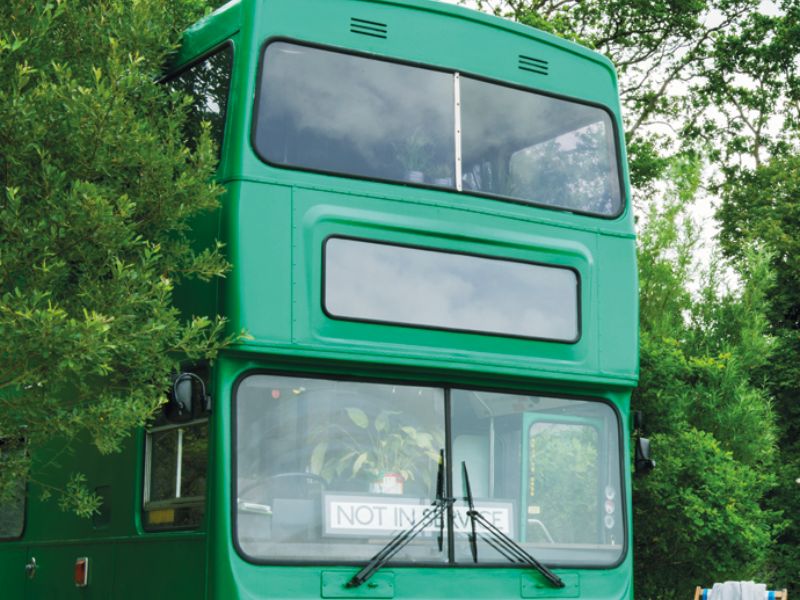 Clarke was astonished to see a spectacular green bus in front of him, looking refreshingly new and gorgeous. He couldn't believe it was the same bus that was snatched from the mouth of the Birmingham scrap yard six months prior. 
A Fabulous Green Haven
The highlight of the interiors was the vibrant green living and dining space. It's rare to find a dedicated dining table in such homes, but it was taking center stage in a cozy setting surrounded by couches. One of the best features was the wood-fired stove to heat up the interiors.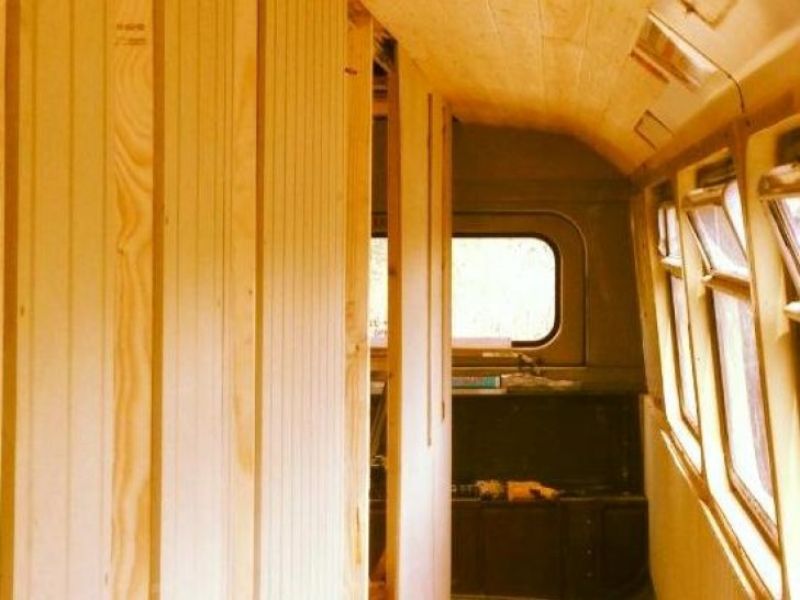 It offered a perfect place for the father-daughter duo to warm themselves on chilly nights. A tour downstairs would make you wonder if this was a bus transformed into a home. His eye for good design and his ability to maximize space is commendable. 
The Splendid Low-Cost Kitchen
When you are on a tight budget, you come up with ingenious ideas to realize your dreams. Collier's ingenuity can be seen in the way he presented the kitchen. Interestingly, this kitchen was bigger than the one in his home.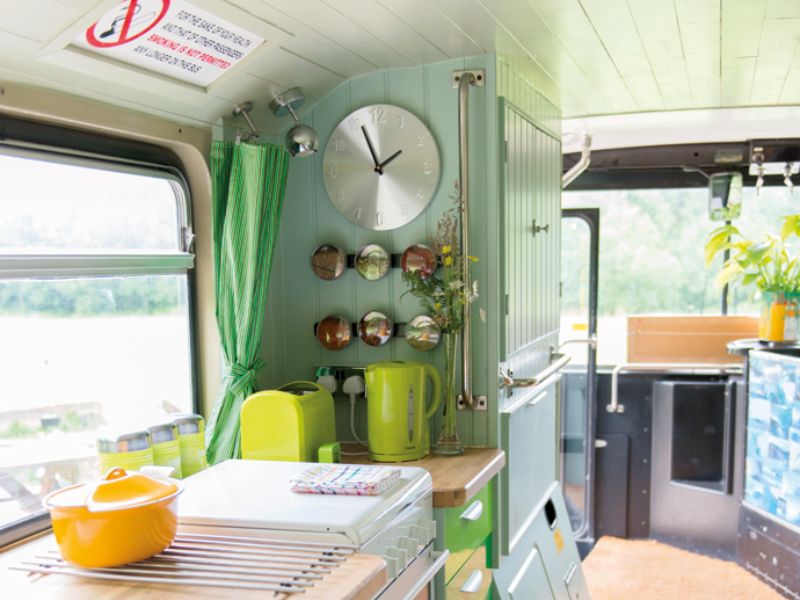 With a spectacular view of the person cooking, the worktop was the costliest item in the space. The rest of it cost him little. He put together a low-cost kitchenette with a lot of storage space, adding chrome fittings to the cupboards. Also, he painted the space a vivid green to match the exterior.  
An Attractive Nook
Clarke quickly spotted a fabulous nook with a modernized analog clock that brightened the space. Collier had furbished the place with old tags from the bus. It also had the vehicle's headlamps which merged well with the interiors.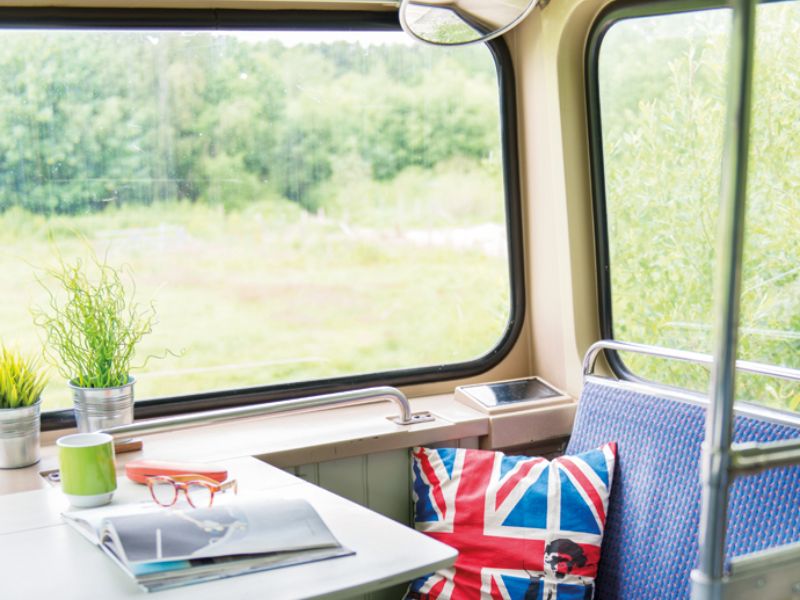 The storage area right next to the nook was once meant for the passengers to park their luggage. Underneath the space that was now unrecognizable was the slot where the used tickets were discarded. In a smart move, the carpenter had also repurposed the bars that once lined the vehicle above the seats. 
The Beauty of the Top Deck
During his childhood, when he used to travel by school bus, Collier's favorite place to sit was right above the driver's seat on the top deck. In this vacation home, he has transformed the space into a little reading nook by placing a deep blue couch.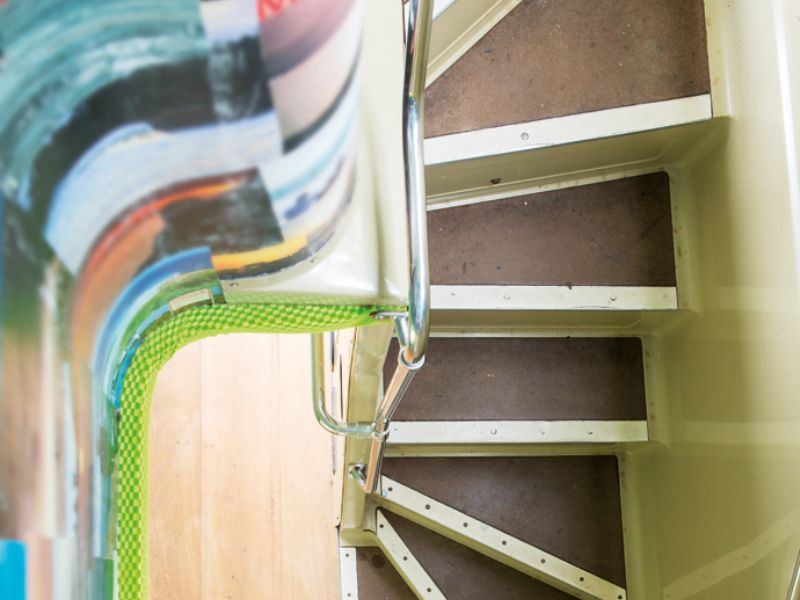 He has made the space anyone would love to hang out at. Along the stairs to the upper deck, your eyes are bound to be drawn to the ocean pictures from his daughter's collection of clicks. 
Devon's Dreamy Bedroom
Thanks to Collier's vision and dexterity, the rest of the top deck was transformed into dedicated sleeping quarters with three bedrooms. All of them are lined up nicely along the long corridor, showing how well Collier understands space and puts them to use with his skill and creativity.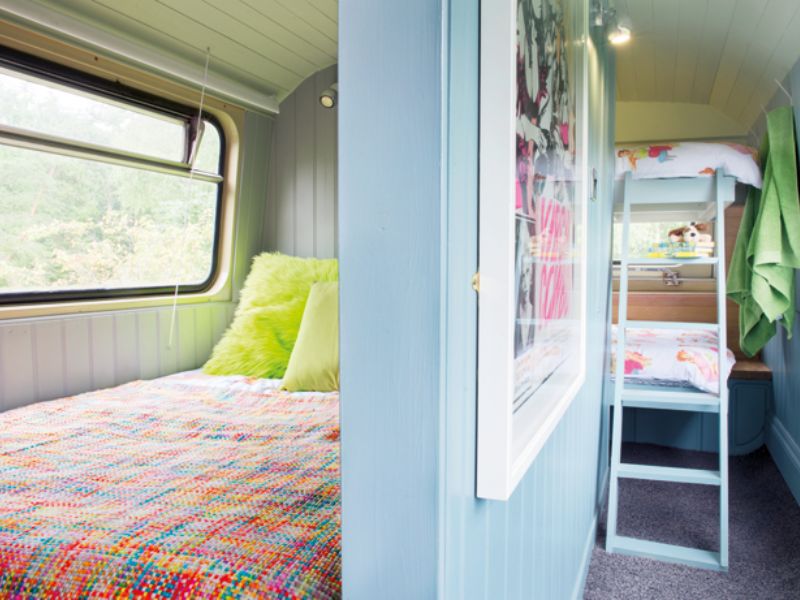 Devon's bedroom is at the back and fitted perfectly with bunk beds. It's ingenious how it has been placed for his daughter's comfort without compromising the stylish design the rest of the interiors has maintained. 
The Father's Domain
Of course, the entire project was his brainchild, but the one he considers his pride and job is the sliding door fitted to his bedroom that meshes well with the deck walls once shut.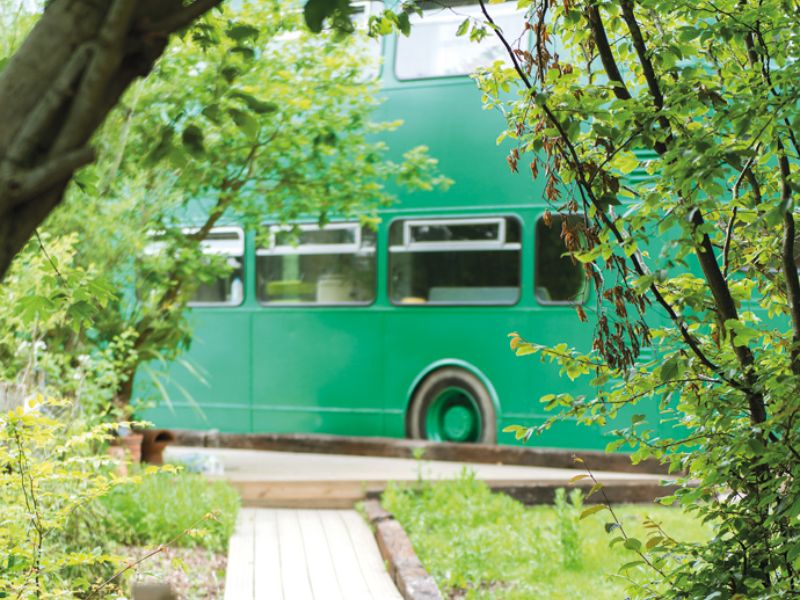 His bedroom is a closed-off version of his daughters, but instead of the bunk beds, it has a single bed with storage space fitted underneath its mattress. The bed in Devon's room has the same storage unit, which is handy, especially when you are short on space. 
Retaining its Originality
What impressed Clarke the most about Collier's high-quality conversion was his intent to retain some of the original features of the bus. The old signage that read "Mind your Head" and similar others were kept intact. The mirror on the top deck that looks back on the bus still hangs.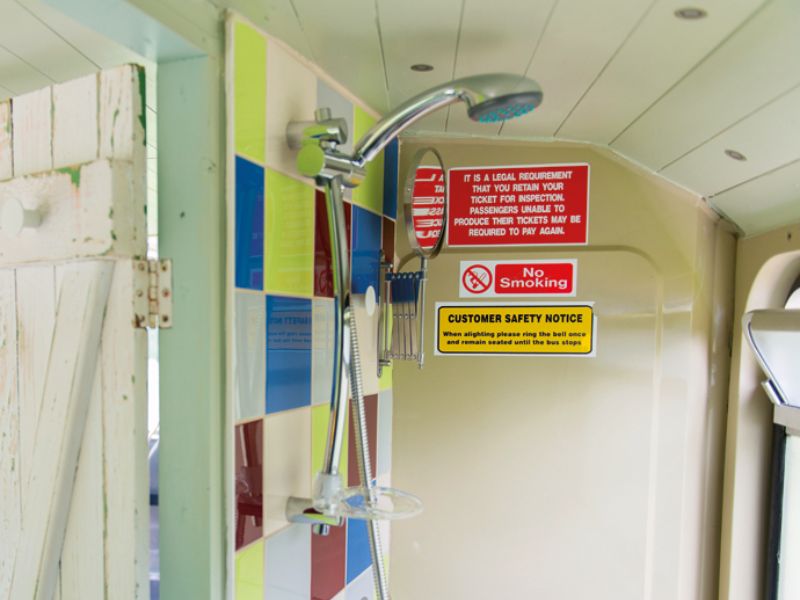 One of the unique features of the double-decker bus is its classic staircase, which is relatively steep but functional. Collier has kept the charming piece in the vacation home. He had also kept pieces of etched graffiti and even the used cigarette butts calling them "the scars of life."
Over the Budget
Halfway along the project, Collier knew he would exceed his budget by a few, and he did. His initial estimation for the entire renovation mission, including the cost of the bus, was $14k. The total cost was $16k, and he'd achieved much with that money.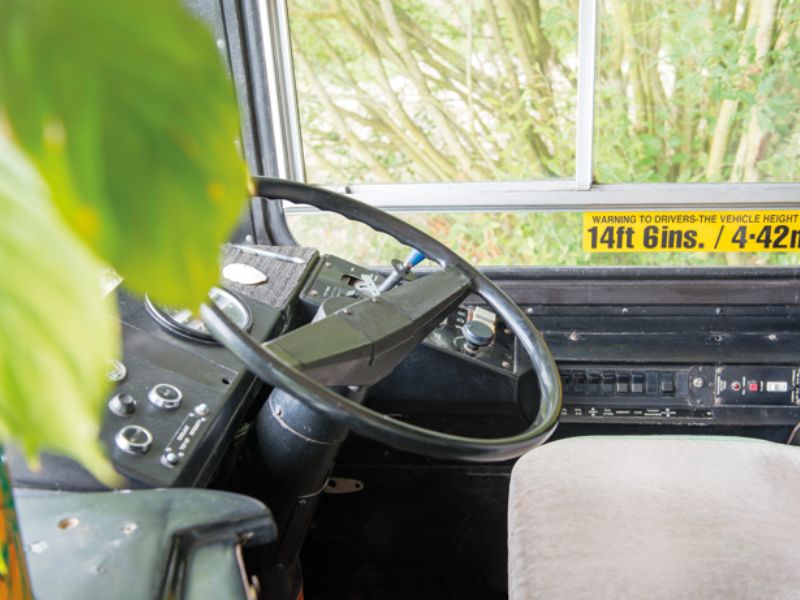 There was one crucial thing left to do; he still had to install a bathroom. Nevertheless, he was thrilled with what he had achieved. He had even fitted in modern sheet insulation and now has a cozy and incredible vacation home to show for it. 
An Outdoor Setup
Collier had never intended it to be a mobile home, and he had also dropped the idea of making it his permanent residence. So, that left him with a few other choices. The first of which was to add some decking to the vehicle.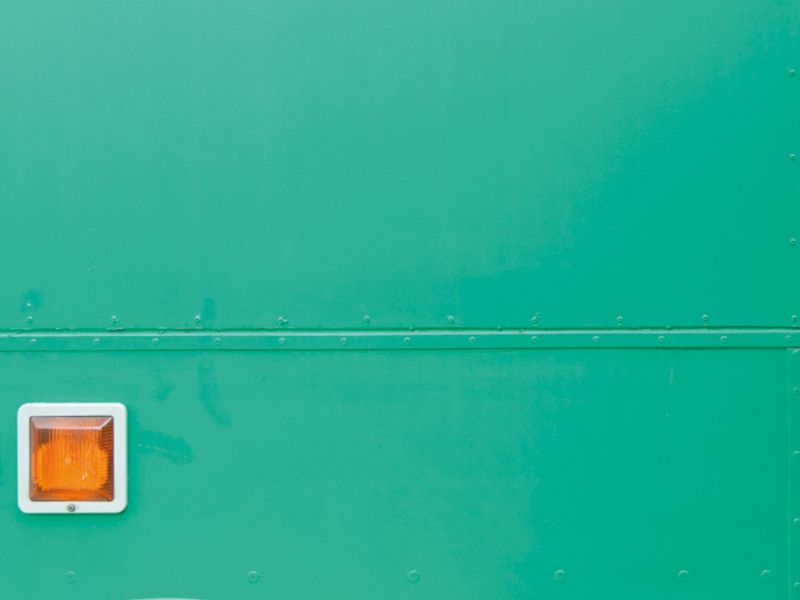 This would allow them to sit outside on a warm evening and enjoy nature in the company of loved ones. They could even play a few games or chat over tea. This thought gave Collier a new idea. 
A Fancy Rental Space
It was but a seed of an idea that the audience saw taking shape from a plausible dream and finally into a reality. Collier wouldn't live there permanently and would only use it as a vacation home for a short while when his daughter visited him.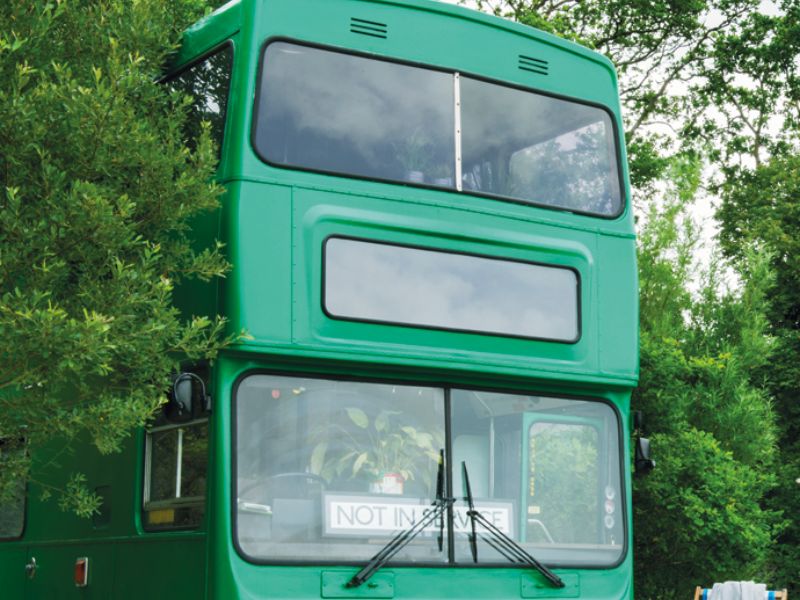 Collier decided to rent out the space for enthusiastic vacationers looking for someplace unique to stay at during their holidays. The space could easily house six people, and he could use the money to recoup some of the renovation cost he had incurred during those six months.