Four Identical-Looking Friends Find Out They Are Sisters
At a concert in 2009, Rachelle Dyer and Shannon Nicoll took a selfie and showed it to their friends. Everyone commented on how the two looked so much alike.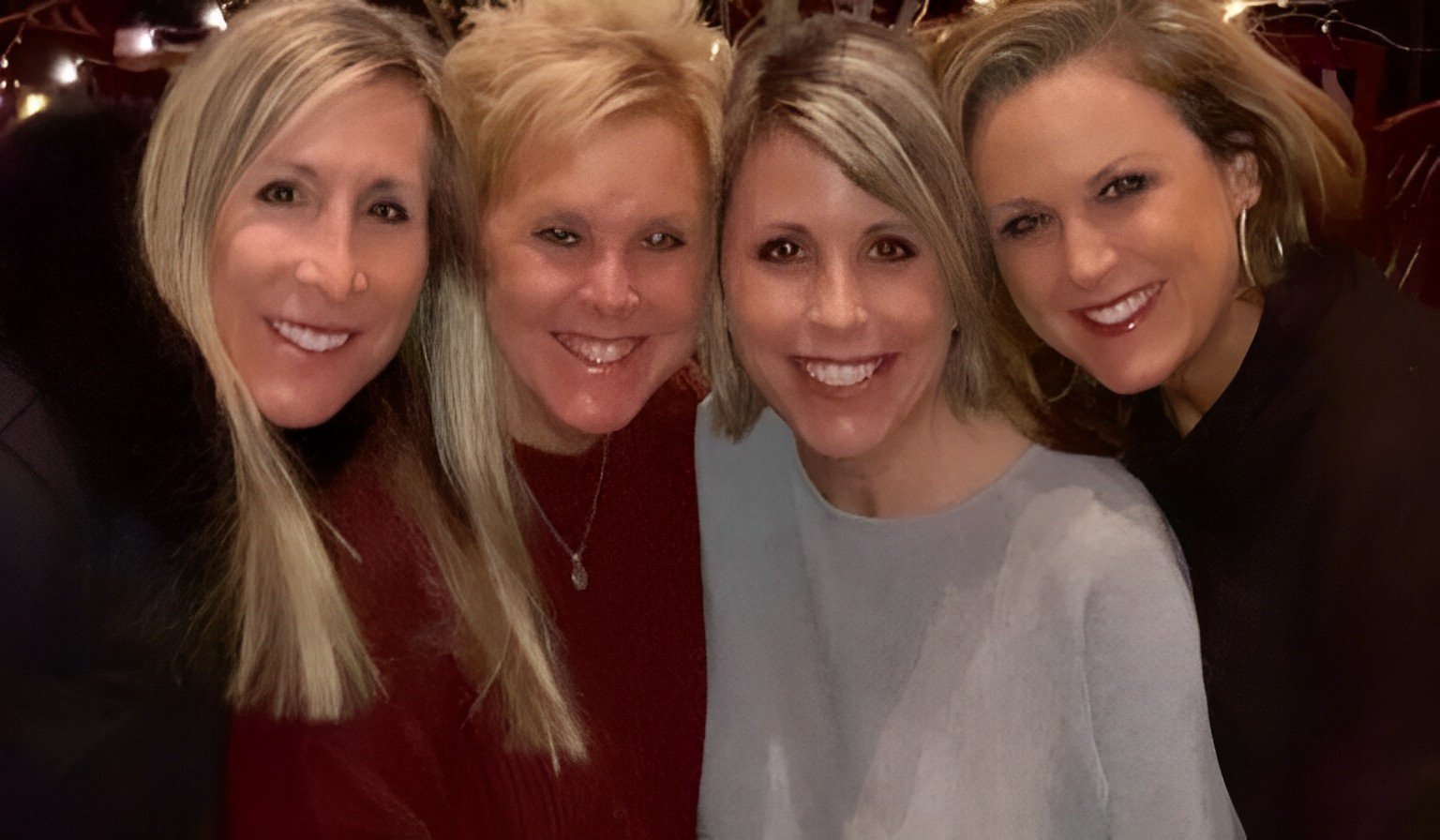 Rachelle and Shannon had a laugh and thought nothing of the comment until ten years later. That's when they got the news that they, and each of their sisters, share the same mom.
Rachelle gets Married
In 2004 Rachelle moved to Virginia Beach, Virginia, to marry and start her job as a special education teacher. She loved her new life, her new husband, and her job at Tallwood Elementary School.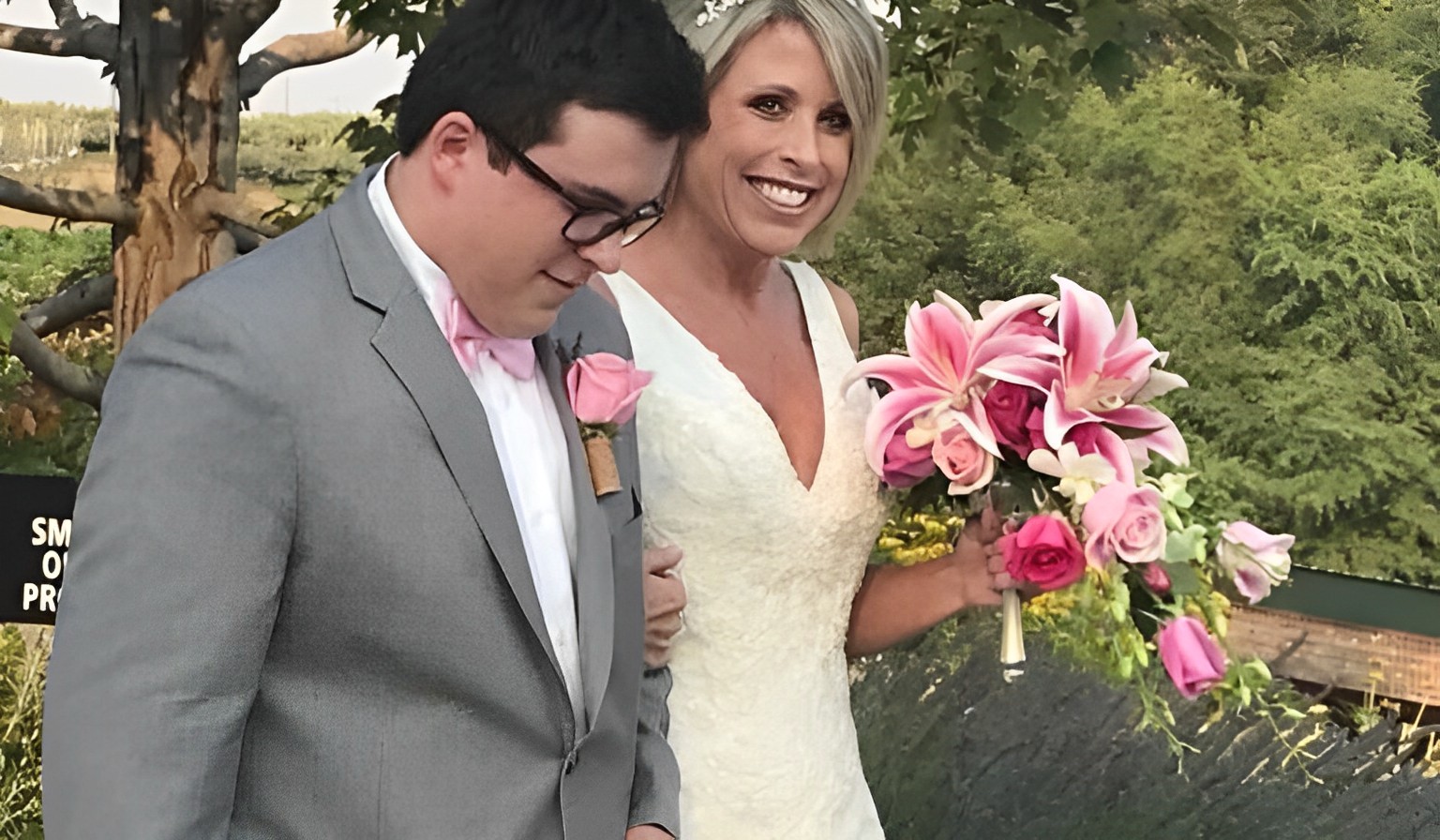 She felt very fortunate to be working at a job she was devoted to and came to love Virginia Beach as her new home. Her comment on Facebook shows how satisfied she was with all the changes in her life, "I have the most amazing son and husband!"
Rachelle Meets Shannon
Eventually, Rachelle met Shannon, who grew up in Virginia Beach. Immediately, the two became fast friends. Nicoll had done her teacher training at Tallwood, so they shared many connections and interests.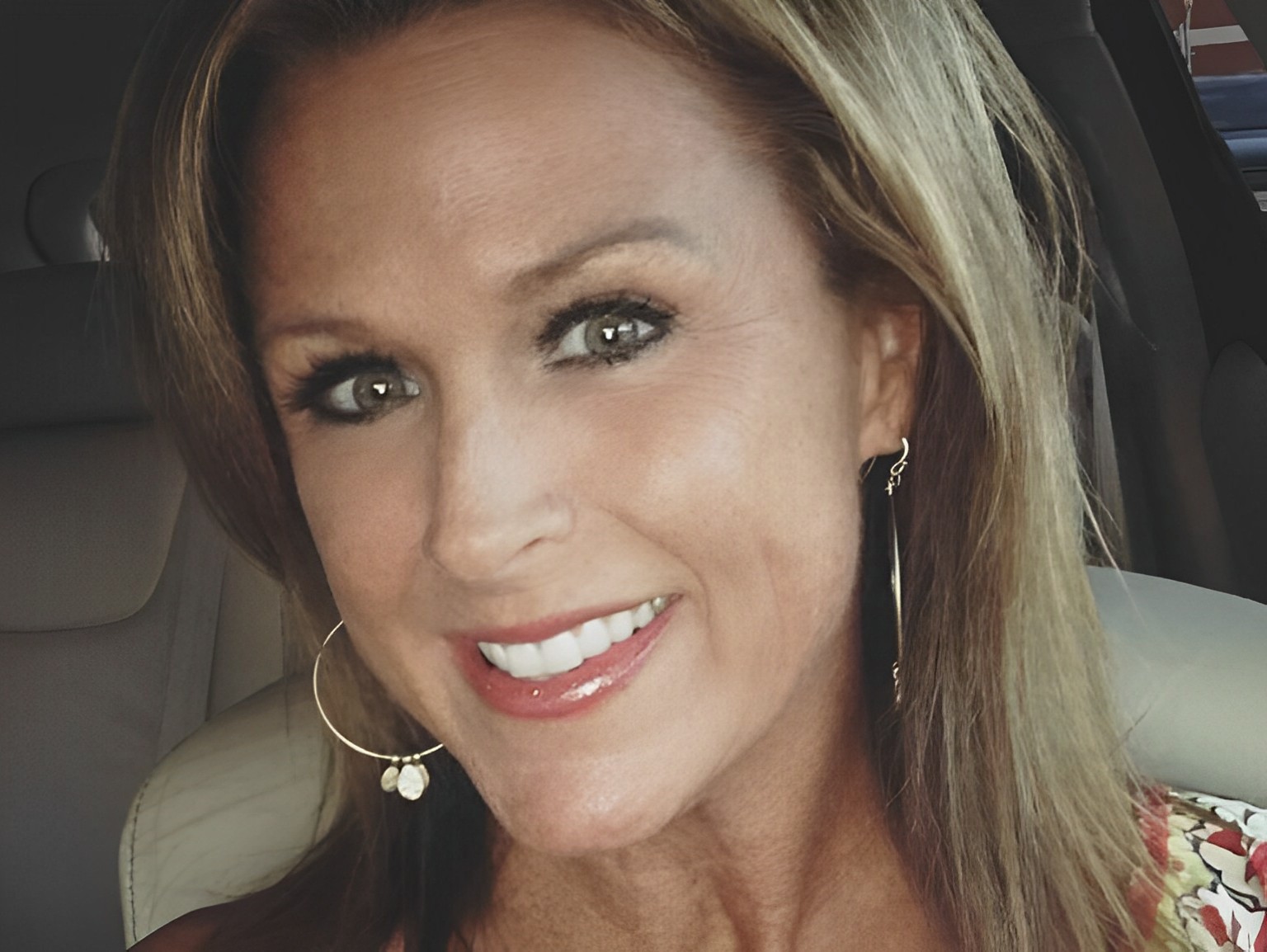 Shannon started teaching at King's Grant Elementary, so as teachers, it was only a matter of time before they'd cross paths at a teacher conference or professional meeting. Also, since Shannon was a Virginia Beach native, she helped Rachelle navigate her new home, and Rachelle was grateful for the help.  
Their Widening Group of Friends
Since Rachelle and Shannon had many professional colleagues in common, their group of friends grew. Whenever they showed up together, people commented that the two looked so much alike.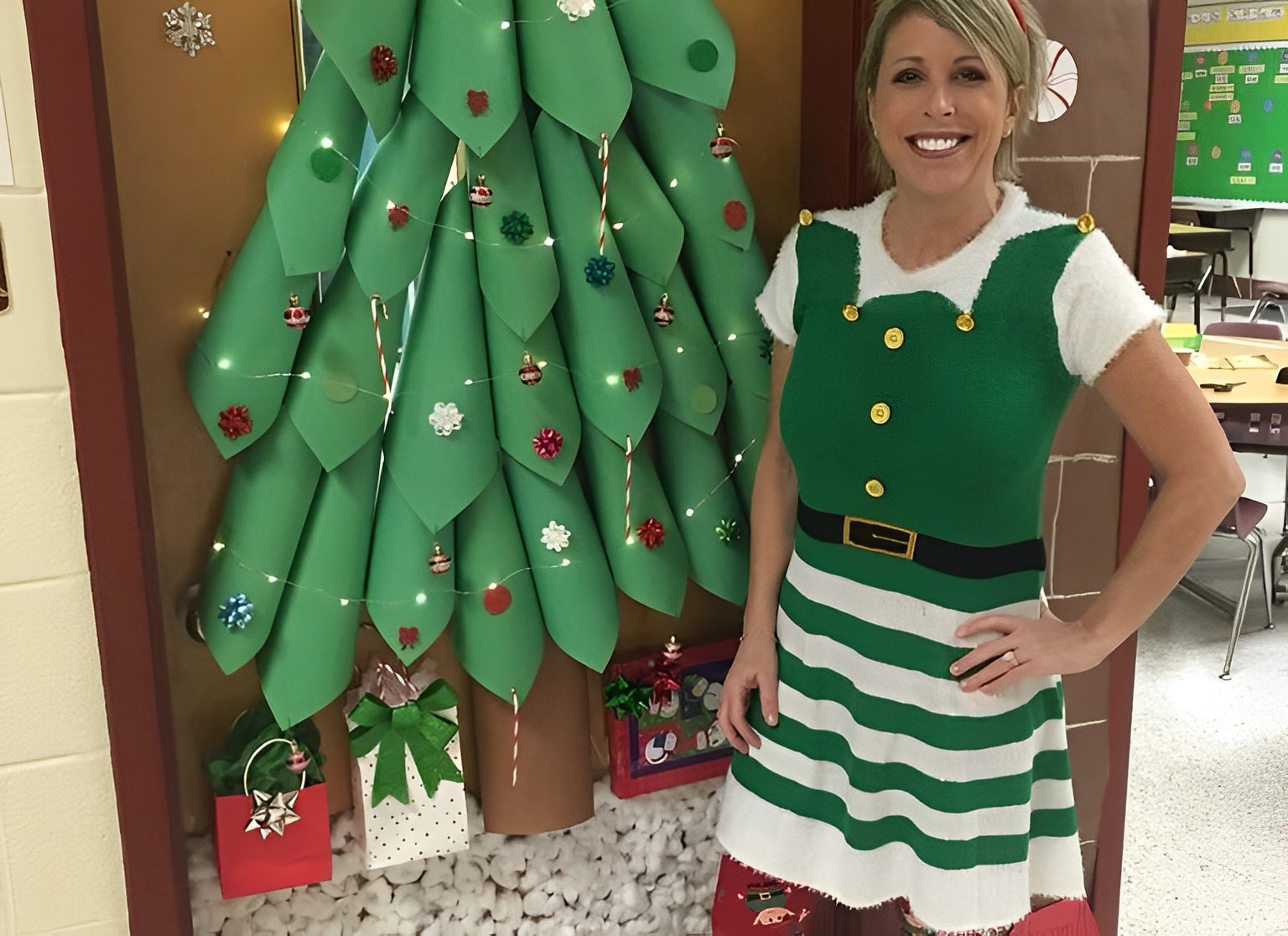 It wasn't just their facial features that the friends commented on. The two women seemed alike in many other ways, such as distinctive gestures, movements, and ways of expressing themselves. Perhaps Rachelle and Shannon thought this was a result of them spending time together, picking up on each other's habits. But it was not.
Nicoll's Childhood Friends Notice
What was eerie for Shannon's childhood friends, those who knew her best, was that she and Rachelle seemed almost too similar. When Rachelle and Nicoll would be with any group of Shannon's friends, the comments were nonstop.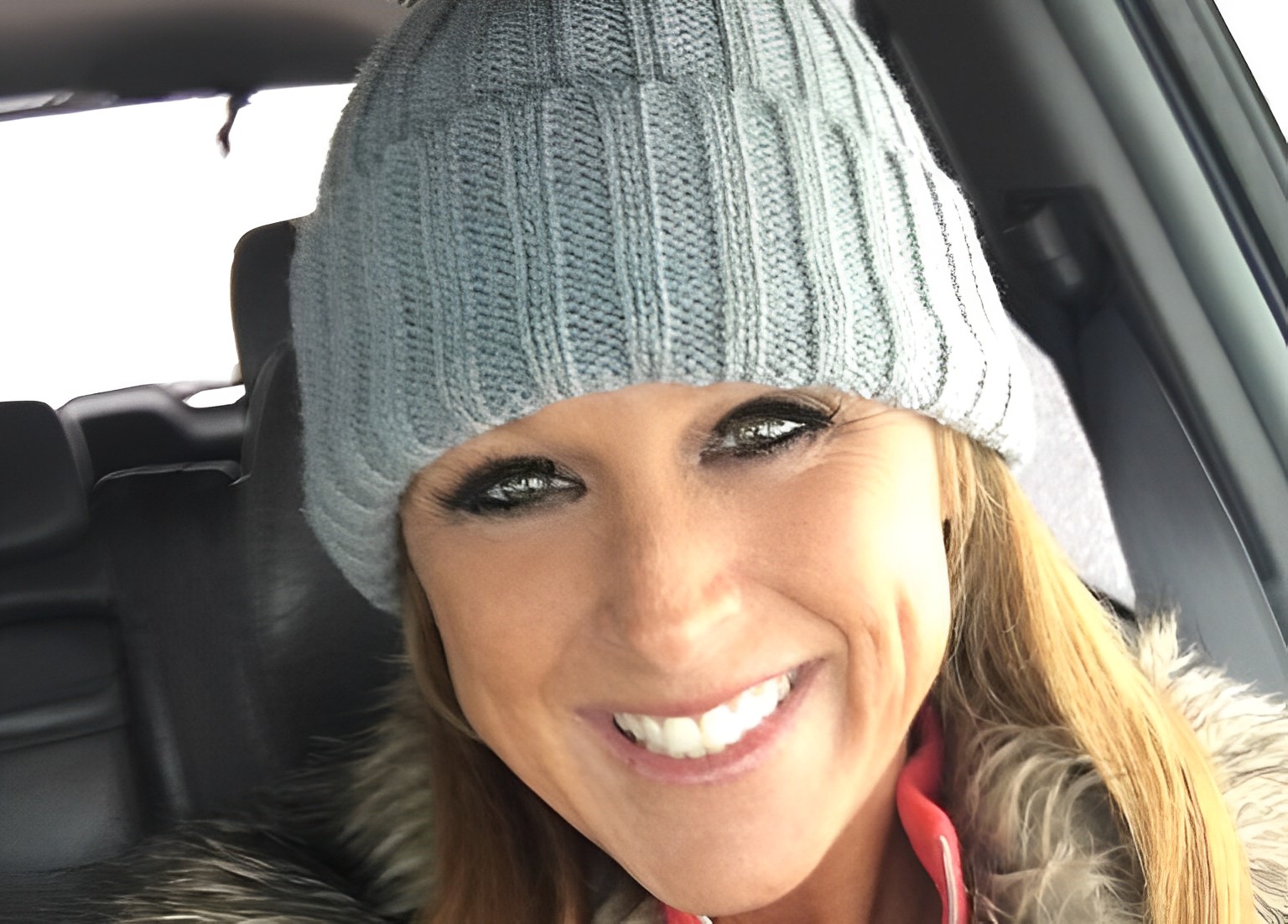 Shannon wondered about the comments, perhaps more than Rachelle. The people startled at the women's resemblance had known Nicoll since she was a little girl, and she felt they had good judgment. She told Good Morning America in 2019, "The crazy thing was the two friends [who] were telling [Dyer] we looked alike were my childhood best friends."
Meeting for the First Time - in 2009
Let's go back to 2009 and that Kenny Chesney concert., Dyer and Nicoll each came to the concert with a friend they shared and met each other for the first time. Immediately the two noticed that they shared similar features but thought nothing of it.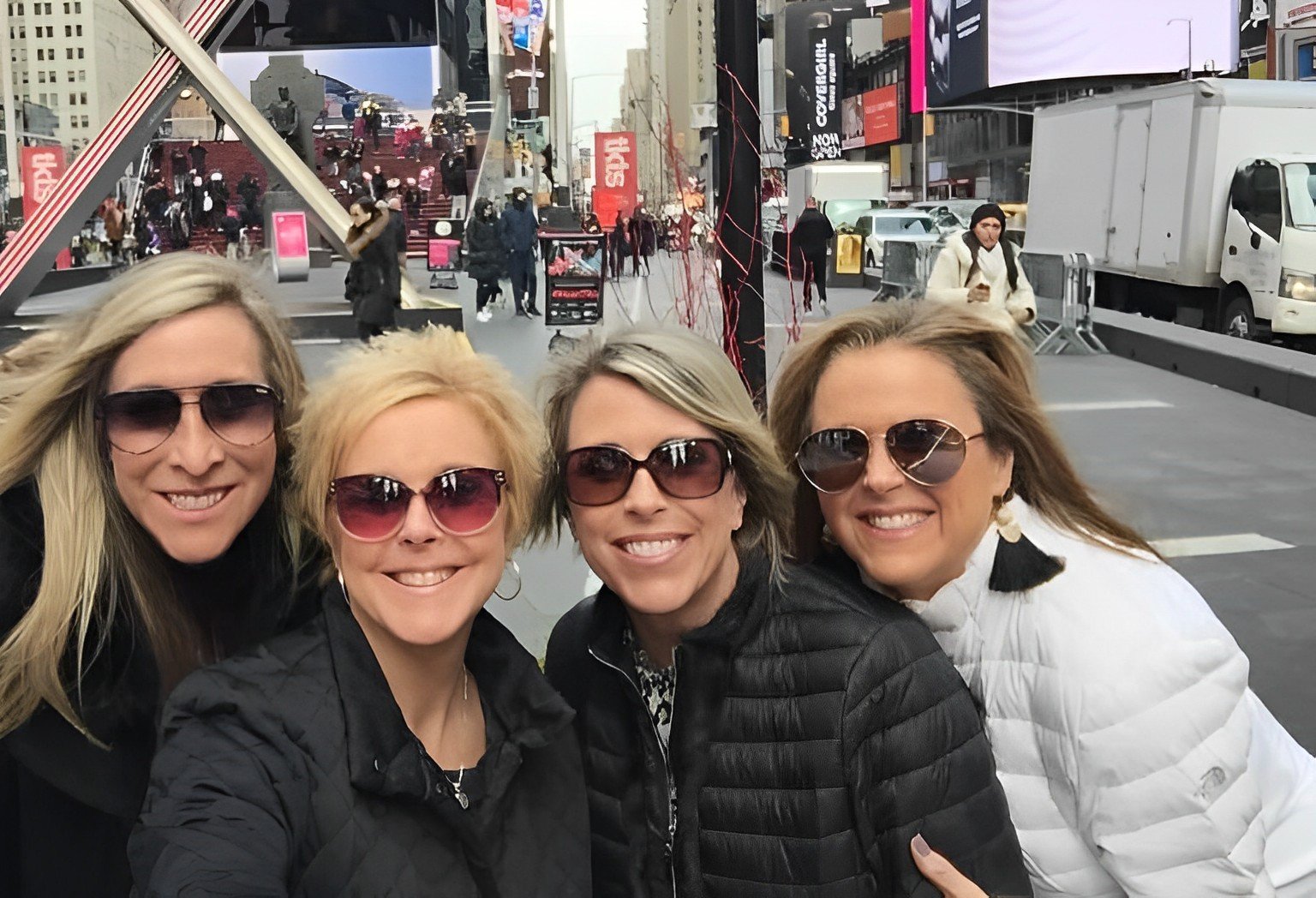 Their mutual friends, however, were shocked. And once they thought about it, Rachelle and Shannon realized that it was true – looking at each other was like looking in a mirror. Aside from their physical resemblance, the two even acted alike.
Just Like Sisters?
Shannon and Rachelle were so close that they felt a sister-like bond. They spent time together, shared their thoughts and professional experiences, and asked each other for advice. Dyer said, "Everybody was always telling me I had a sister."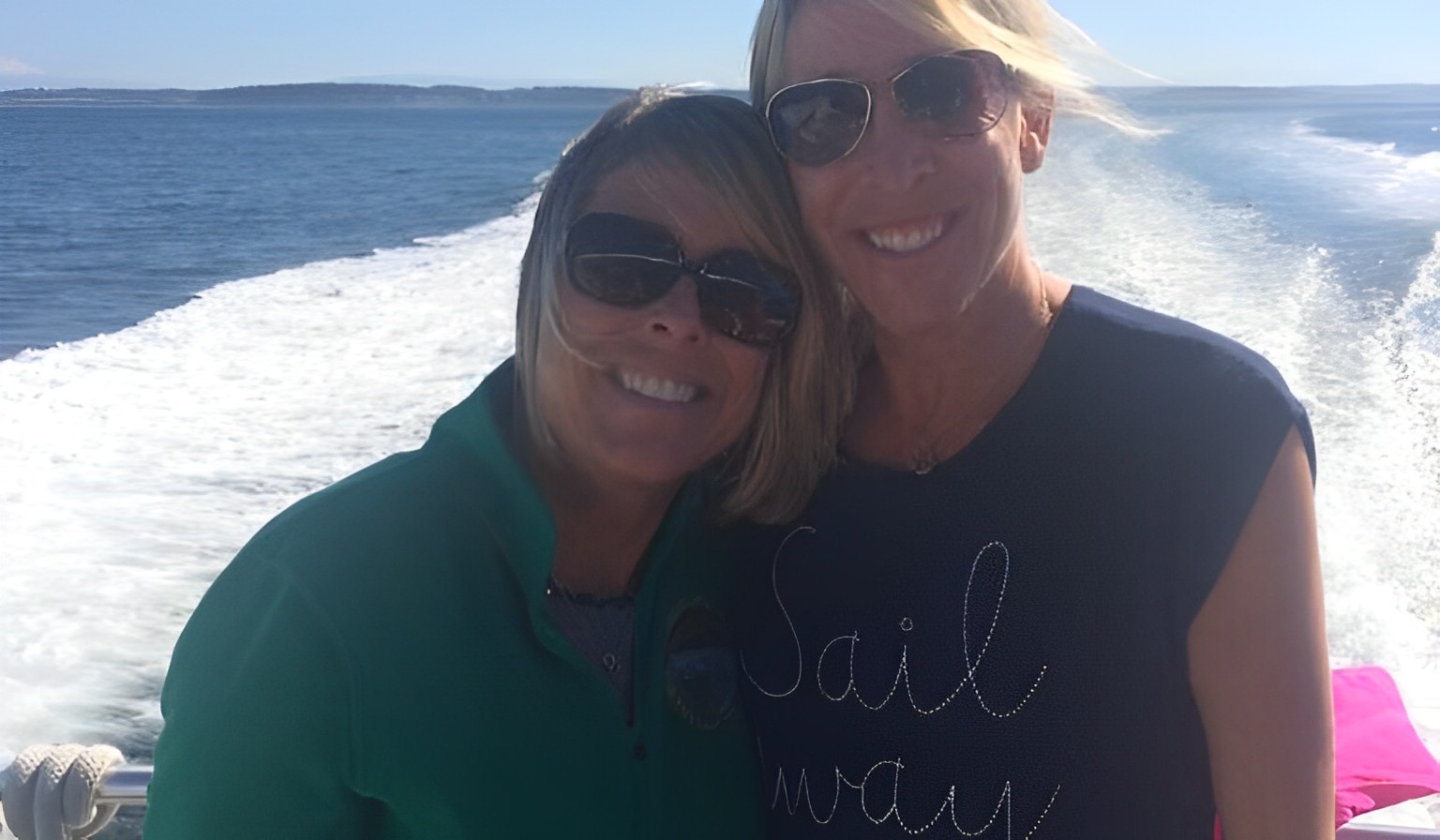 In fact, Dyer did have a sister, her twin Kristelle Arthur Harrington, who lived in Seattle. And Nicoll had a sister as well, Lisa Holley Vann.It wasn't until 2019, however, that the four women found out the truth about their connection.
Rachelle Begins the Investigation
In 2017 Rachelle's husband, Michael, suggested that she take a DNA test just to learn more about her heritage. DNA tests had become very popular, and many people were anxious to find out where their ancestors had come from.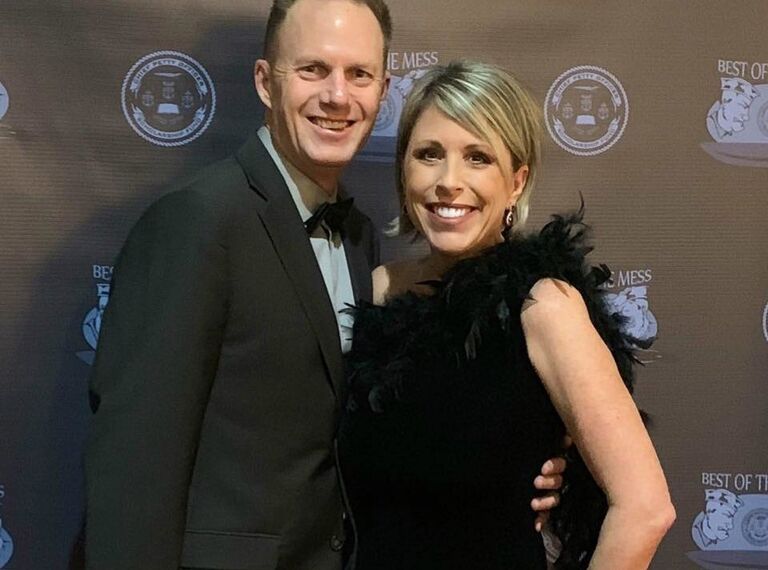 When Dyer received the results of her test in 2018, she didn't pay attention to the fact that using her results, she could search for relatives worldwide through the company's database. That changed very quickly.
More DNA Tests Complete the Connection
In early 2019 the students at Rachelle's school, Tallwood Elementary, were involved in ancestry projects. This project would allow the students to learn about their family history. The principal suggested that Rachelle use the information from her own DNA test to look for possible matches.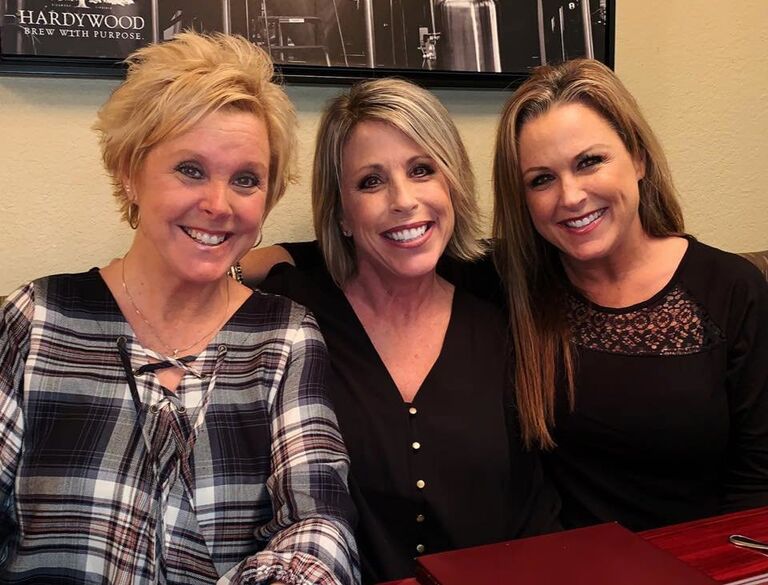 Rachelle started using the company's registry to look for matches and realized that she had a biological connection with a person named Tracey Hall, who turned out to be a cousin she had never met. Rachelle was now more intrigued by the possibilities of the DNA search.
Rachelle Meets More Family Members
Dyer was highly interested in learning more about her family, so she reached out to Tracey Hall. Tracey already knew who Rachelle was because Tracey's own mother, Sue, happened to be Rachelle's biological aunt. Rachelle had no idea who Sue was. Things got stranger from there.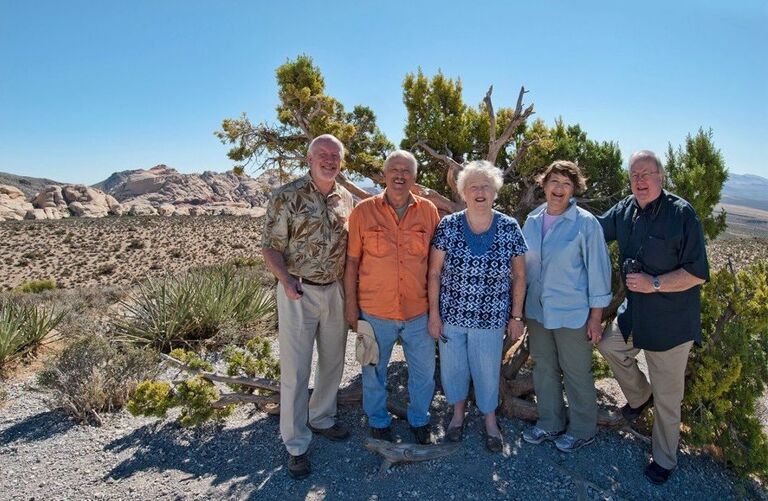 There had been a family secret that only Tracey knew. Tracey was relieved to have someone to share the secret with. She felt that if anything happened to her, she didn't want to take this huge secret with her to the grave.
The Secret
Hang in there; this gets a little complicated.  According to Tracey's mom Sue, Sue's sister, named Janice Moore, had given birth to twin daughters and put them up for adoption. Rachelle knew she had been adopted, but there was more to learn.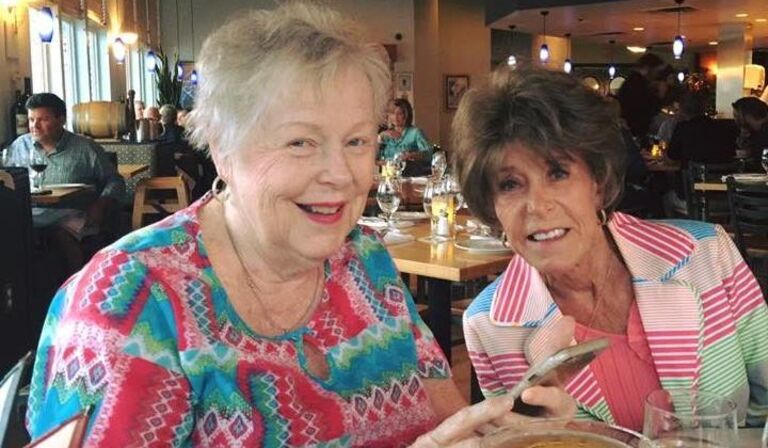 It seems that Rachelle knew nothing about her biological mother, but now she had a name, a new aunt, Sue, and a new cousin, Tracey. It was all too much to take in, and it had all started when her husband suggested she take a DNA test.
That Wasn't All
There was more to the family secret. Rachelle found out that Janice Moore had two other daughters who also lived in the Virginia Beach area. As Janice's biological daughter, Rachelle now had two half-sisters!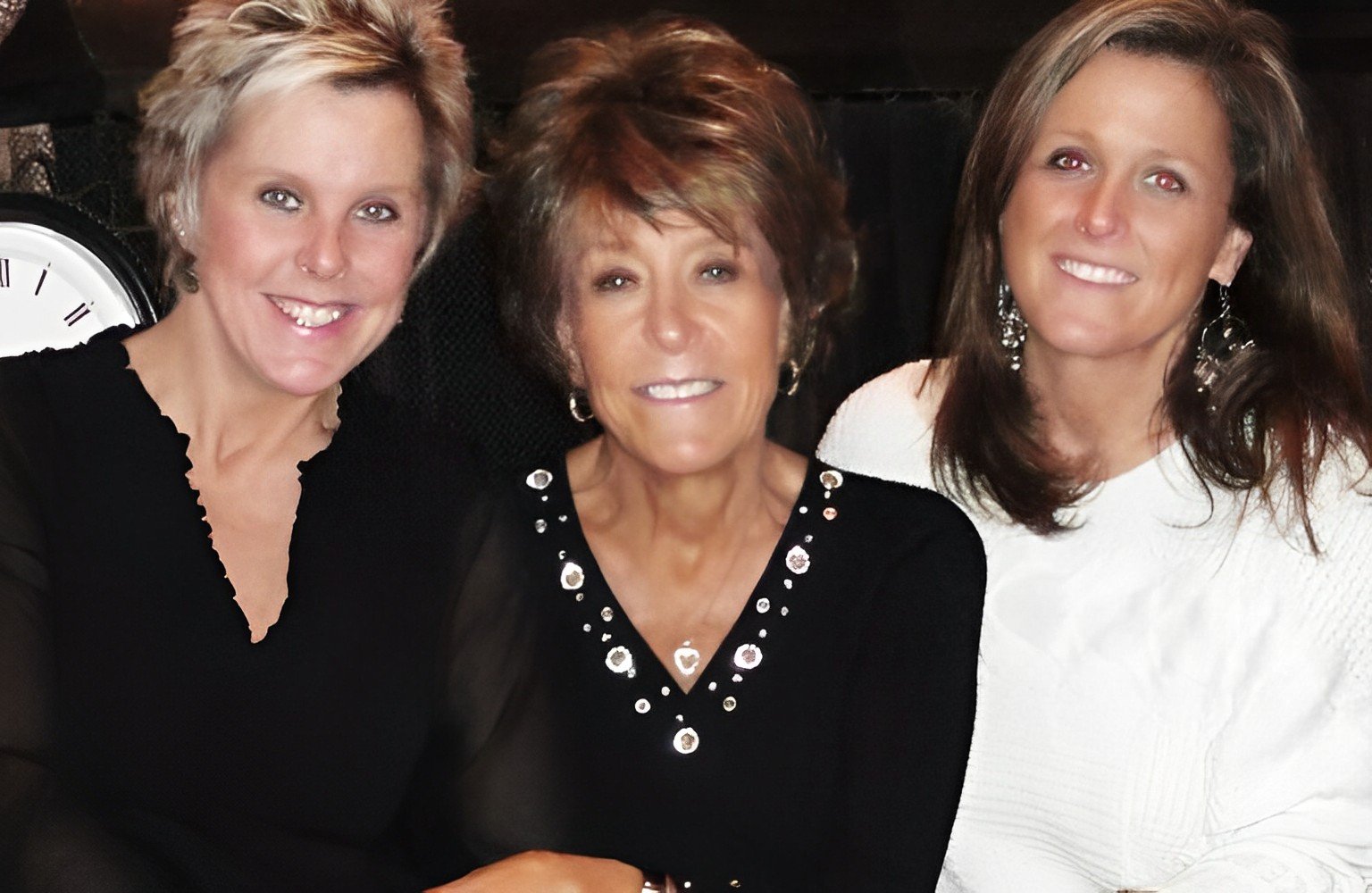 Then she asked the names of her half-sisters, wondering if she'd ever met either of them since they all lived in the same city. The names were Lisa Holley Vann and Shannon Nicoll. Rachelle was stunned – she fondly remembered Shannon from their friendship ten years earlier.
Four Women In Shock
Rachelle was dumbfounded – in one sitting, she had learned the name of her biological mother and discovered two half-sisters. On top of that, she had known one of her half-sisters very well years ago.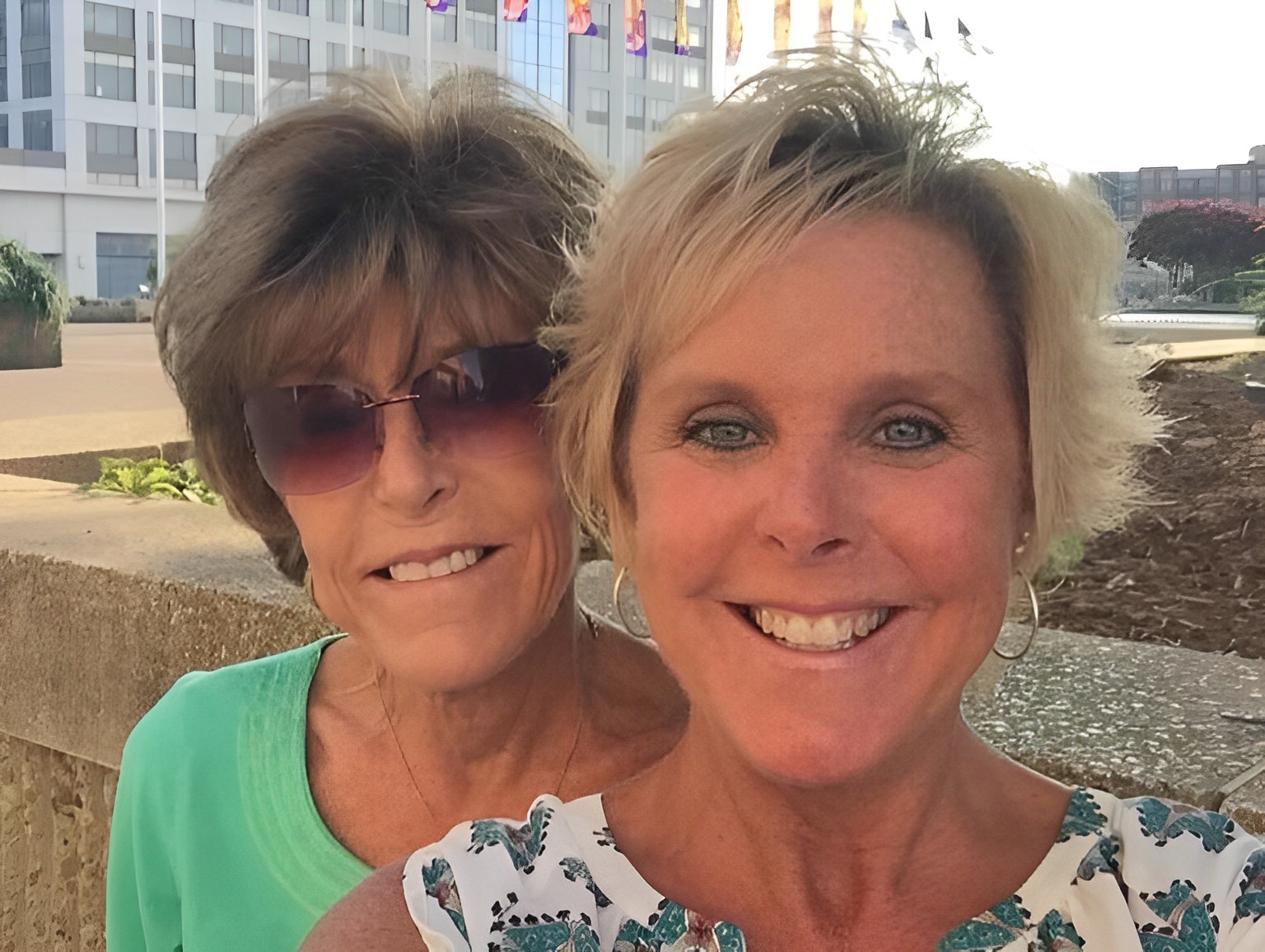 She said,  "When [the Halls] told me we had half-sisters, I stood up and turned white as a ghost." When Shannon Nicoll and Lisa Holley Vann learned of their relationship to Rachelle, they were astounded. Their mother had also kept her history a secret from them.  
Histories Revealed
In 2019 Shannon was interviewed on Good Morning America. In her words, "[Lisa Holley Vann] and I had no idea at all that our mother had even given birth to twins in the past." She also added, "[Dyer and Harrington] knew that they were adopted all these years, so for us, it was pretty mind-blowing."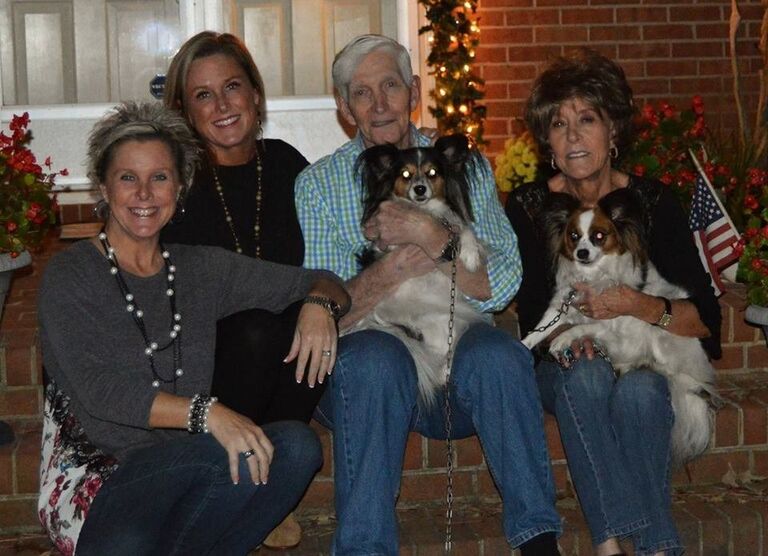 For all four women, this information changed their lives completely. One grows up with a certain mindset about one's family, and to learn that everything you thought you knew was wrong is unnerving, to say the least.
The Story Continues
There was more to the story that began to come out over time. Shannon and Lisa's mother, Janice Moore, had given up Rachelle and her twin sister, Kristelle Harrington, for adoption in the 1960s. Janice had felt that she could not care for the twins on her own.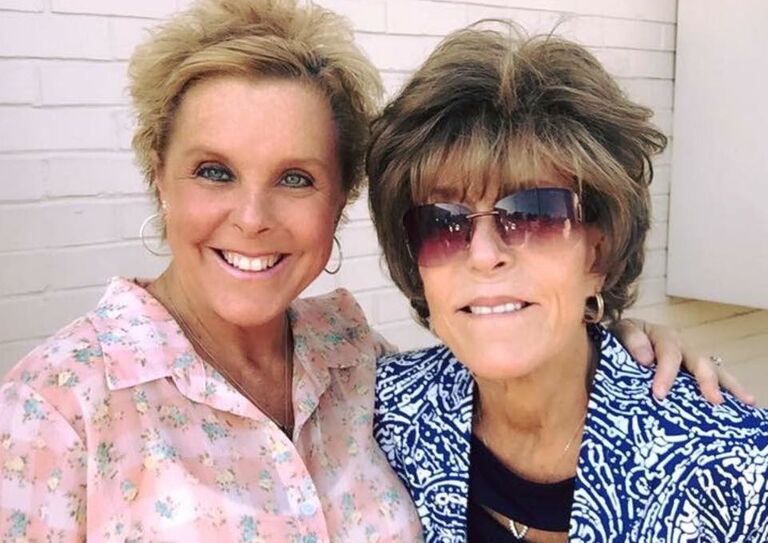 However, when arranging the paperwork for the adoption, Janice was insistent that the adoptive parents comply with several stipulations. One was that the twins should not be separated. She wanted them to grow up together. The other requirement was that they should be raised as Catholics.
Only One Other Person Knew
Janice only told one other person this secret – her sister Sue. At one point, Sue told her daughter Tracey; Tracey, who had also done a DNA test, was discovered by Rachelle. That one DNA test by each cousin led to a mountain of discoveries.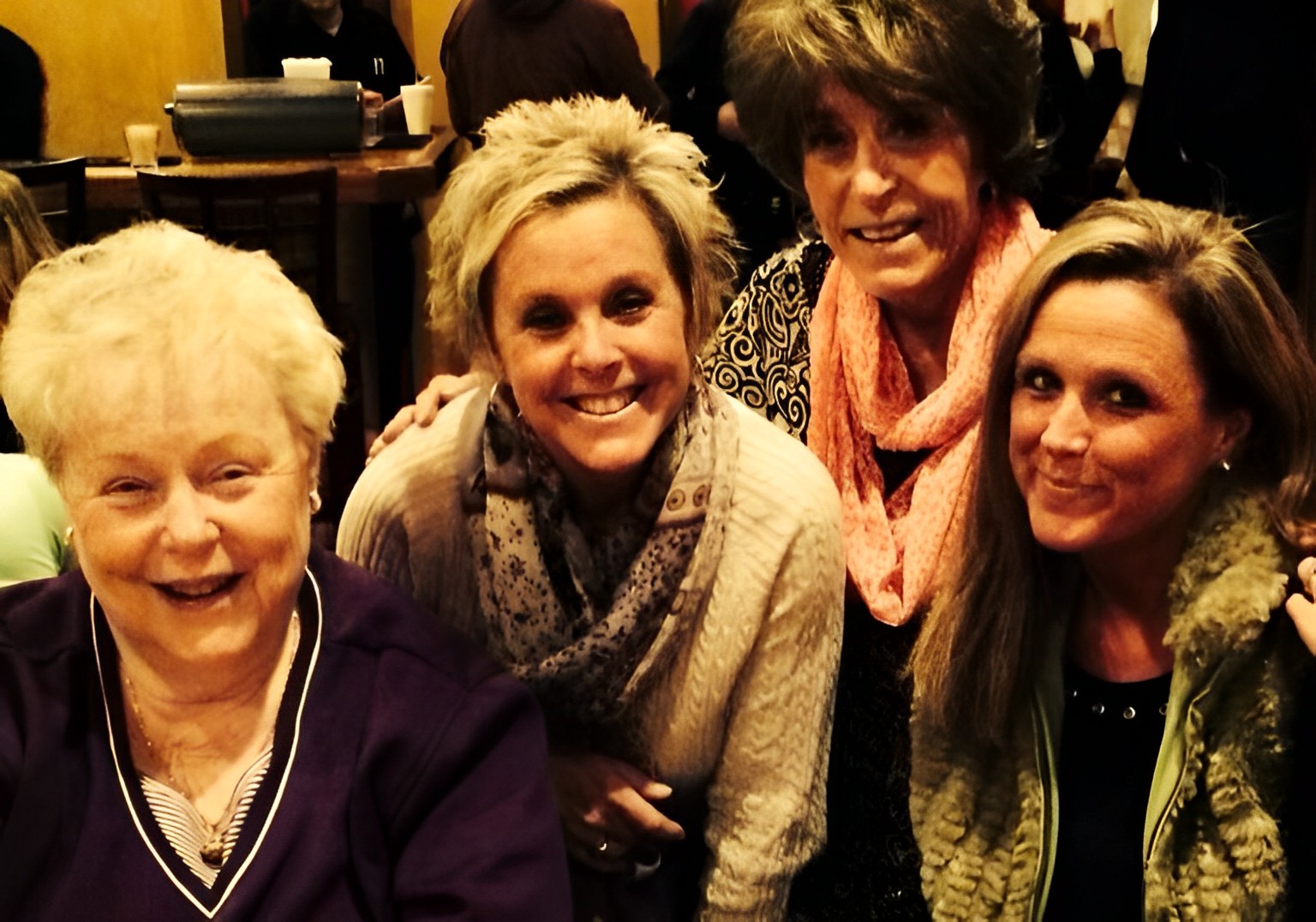 Sue and her sister Janice had always wondered how the twins were doing and worried about them. As it turns out, both had great childhoods with their adoptive parents. So the next question is, how do Shannon and Kristelle enter into this story?
The Saga Continues
Janice Moore, the mother of Shannon and Lisa, married Dean Holley two years after the twins were born. Guess where they settled down?  You're right, Virginia Beach! It's hard to fathom the fact that all of these relatives ended up in the same town.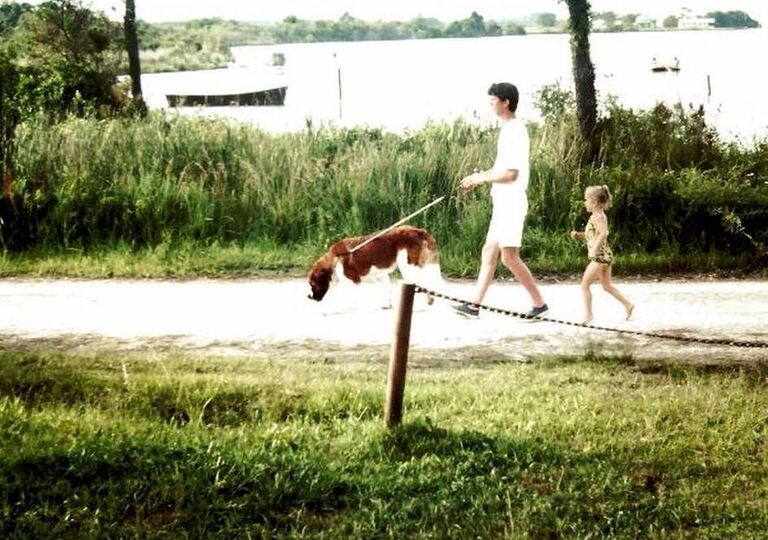 After Janice and Dean were married, they had two daughters, Lisa Holley Vann, now 51, and Shannon Nicoll, now 49. Never in her wildest dreams did Janice imagine that their two daughters would ever encounter Janice's twins.
Thank you, DNA Database!
Because of a few DNA searches carried out mostly for fun, the women finally found each other and learned the truth. At first, they needed time to process the fact that their lives were different now and that their past was also not what they thought. It was hard to make sense of all of this.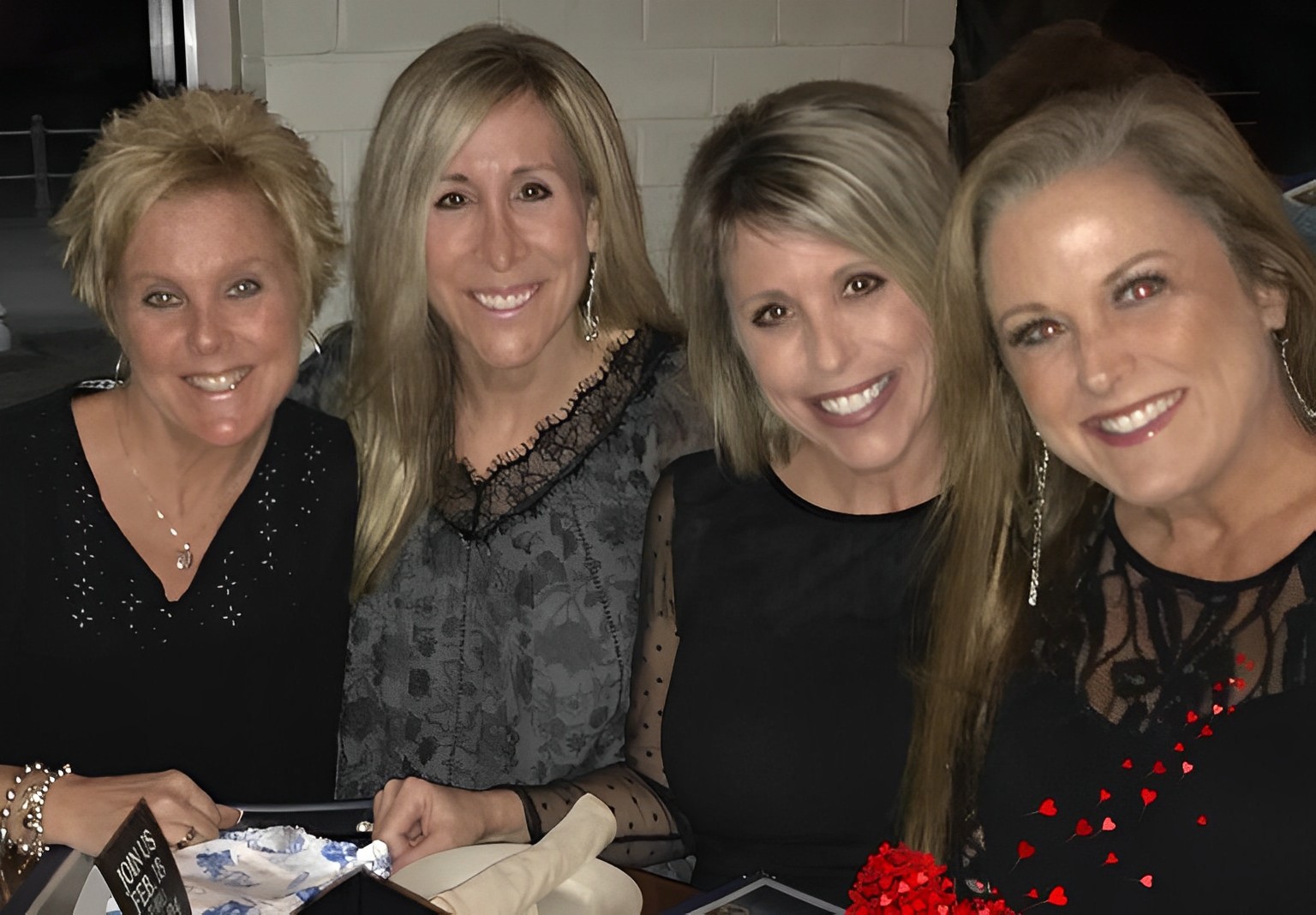 After a bit, the four wasted no time getting together to meet in person. Immediately, they noticed the similarities that only siblings can have – their voices, their looks, and their personalities. Each of them also loves fashion and the latest styles.
Meeting Each Other's Families
When the women's families met at a big family dinner, everyone was amazed at the resemblance of the sisters. It was hard not to notice that these four were related and thrilled to be united as a big family for the first time.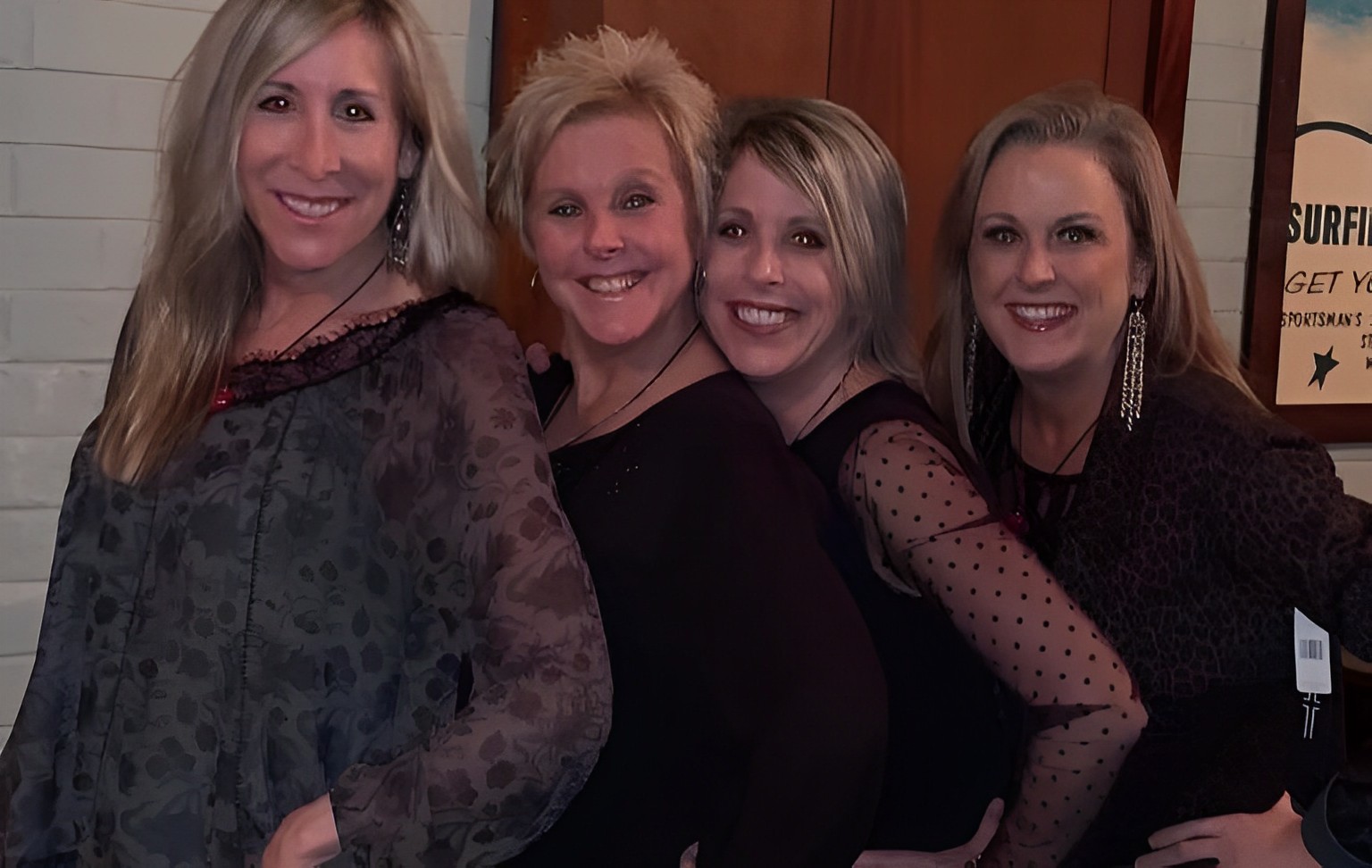 Nicoll told a great story, "Both of my children came to the dinner, and every time the four of us would laugh, they put their hands over their mouths because they couldn't believe how much we sounded alike. I mean, we were finishing each other's sentences." And yet there's more to the story.
More Eerie Similarities
Little details started coming out as the sisters got to know each other better. Dyer said that her father-in-law's birthday was the same as Janice Moore's. Janice had a pilot's license, and Dyer's mother-in-law did as well.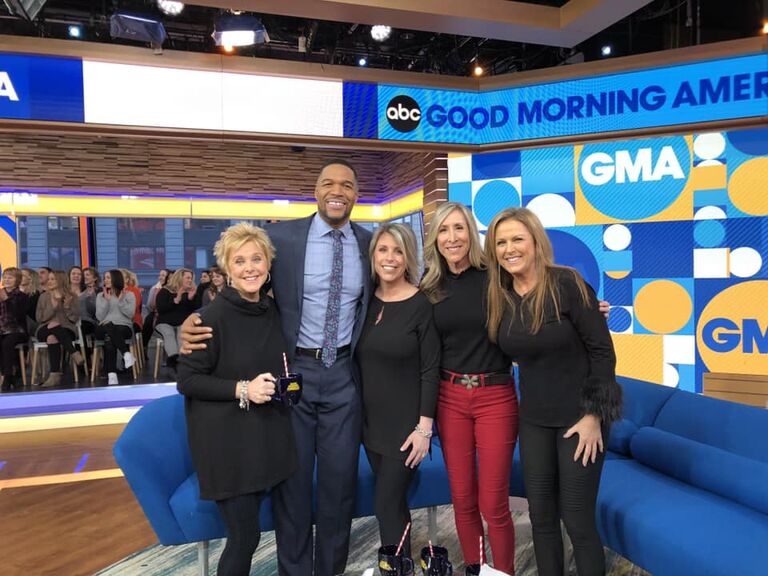 The eerie coincidental similarities kept coming, but most startling was how much these four women resembled each other, physically and emotionally. It was like they'd grown up in the same home and had known each other forever. Even though they were all in their 40s and had missed knowing each other for so many decades, they were not resentful, just thankful to be reunited.
Keeping in Touch
It's obvious that the four women will keep in close touch in spite of the fact that one of them, Harrington, lives in Washington State. They can't wait to spend time as a foursome again.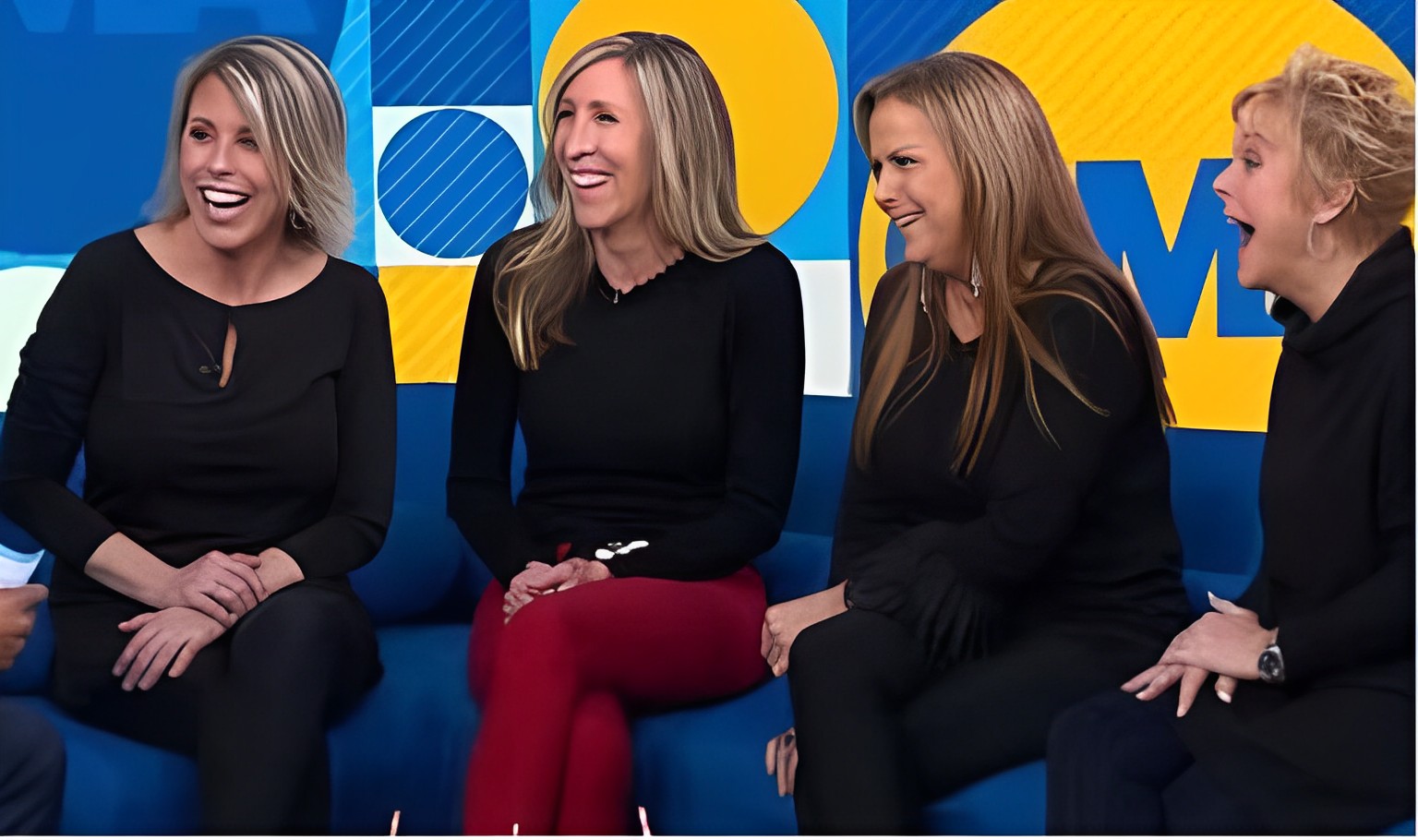 Harrington felt a little jealous that the other three women lived near each other in Virginia Beach and thought she'd feel especially envious at holiday time. Now that they have found each other, the sisters just want to be near each other and enjoy their new-found family life.
Janice Moore
Janice Moore passed away recently. The sisters expressed thanks during their interview on Good Morning America that they had found out about the sacrifice Janice had made as a new mother to twins and had shared her secret with her sister Sue.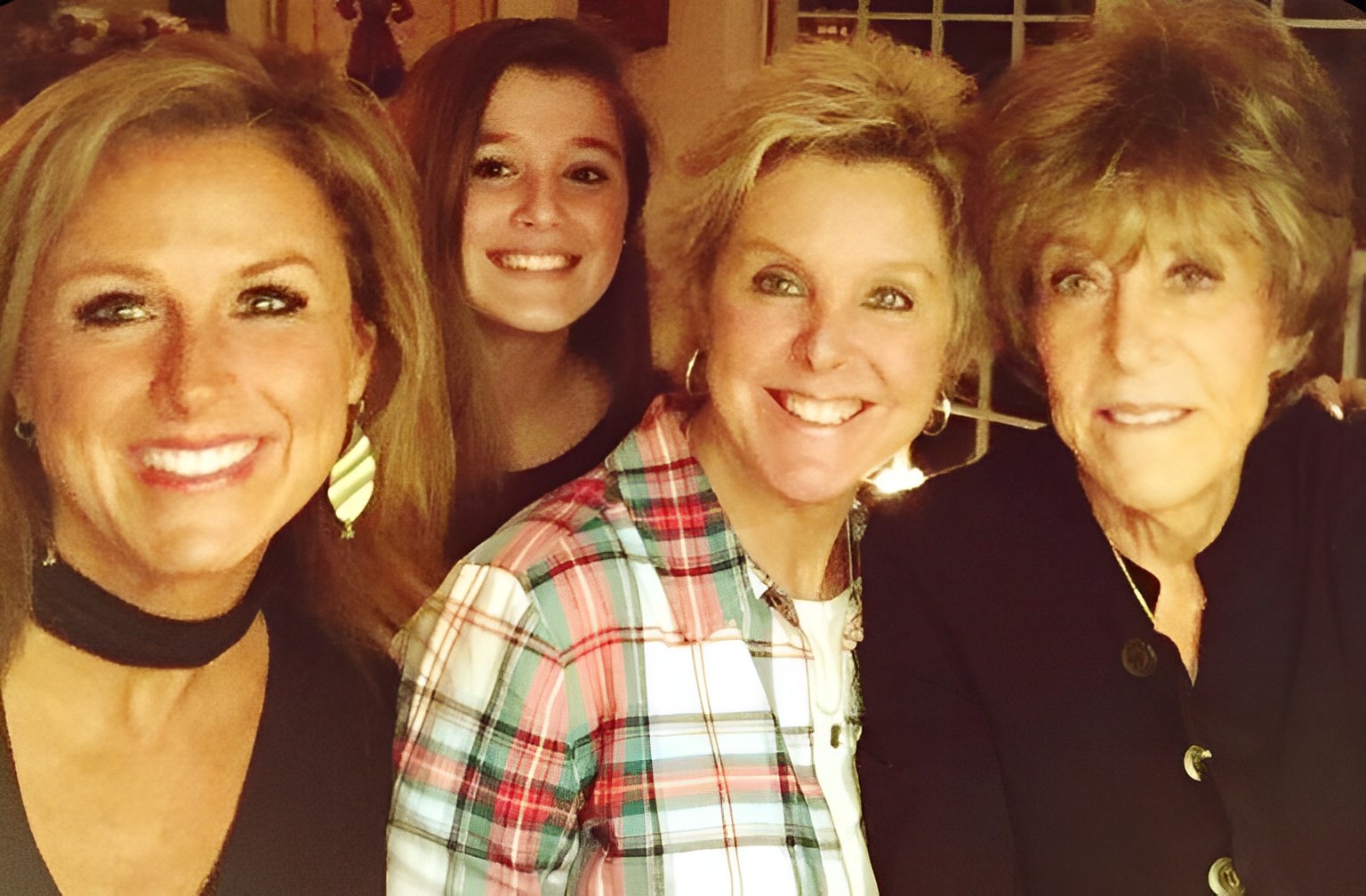 But the holidays are the hardest without one's parents, even parents we've only recently discovered who they were. "For us,: Shannon said, "with losing mom recently, she was Thanksgiving, she was Christmas; she was all of those things and made it everything."
Missing Mom
Shannon feels the loss of her mother deeply but is certain that her mom played a crucial role in the incredible reunion. Although they had a void in their lives, not knowing the identity of their birth mother, she may have had a hand in bringing them back together.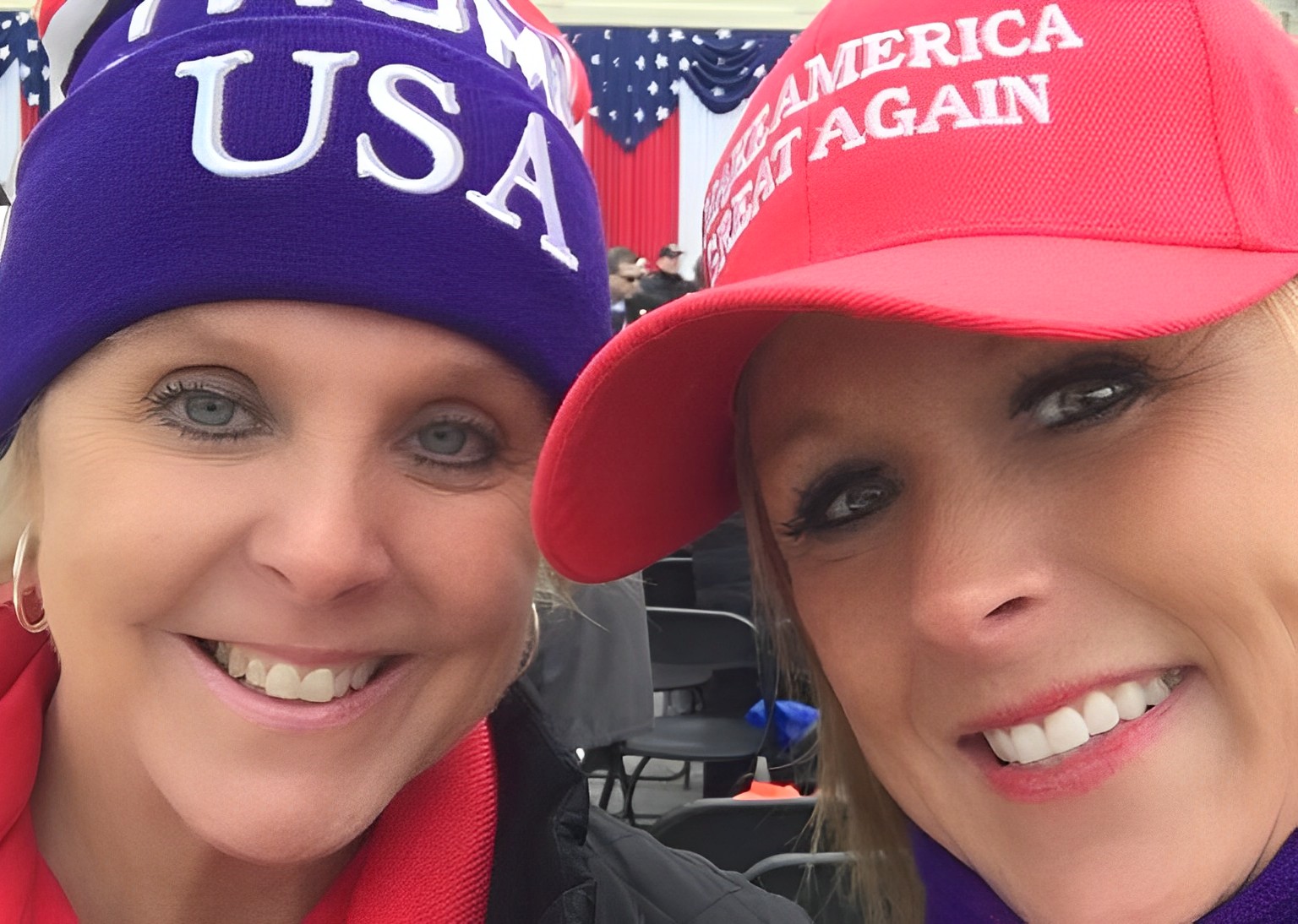 They strongly feel that their mom helped them from beyond. Rachelle says, "All four of us feel like she's had a big hand in this, getting us all together at this time in our lives. We all really needed it."
It's Just Beginning
All four women had been missing part of their families that they never knew existed. Now they are reunited and feel differently about their lives as if everything has come together for them. They look back on their childhood and have to re-think their memories, knowing that a mother and sisters were out there somewhere.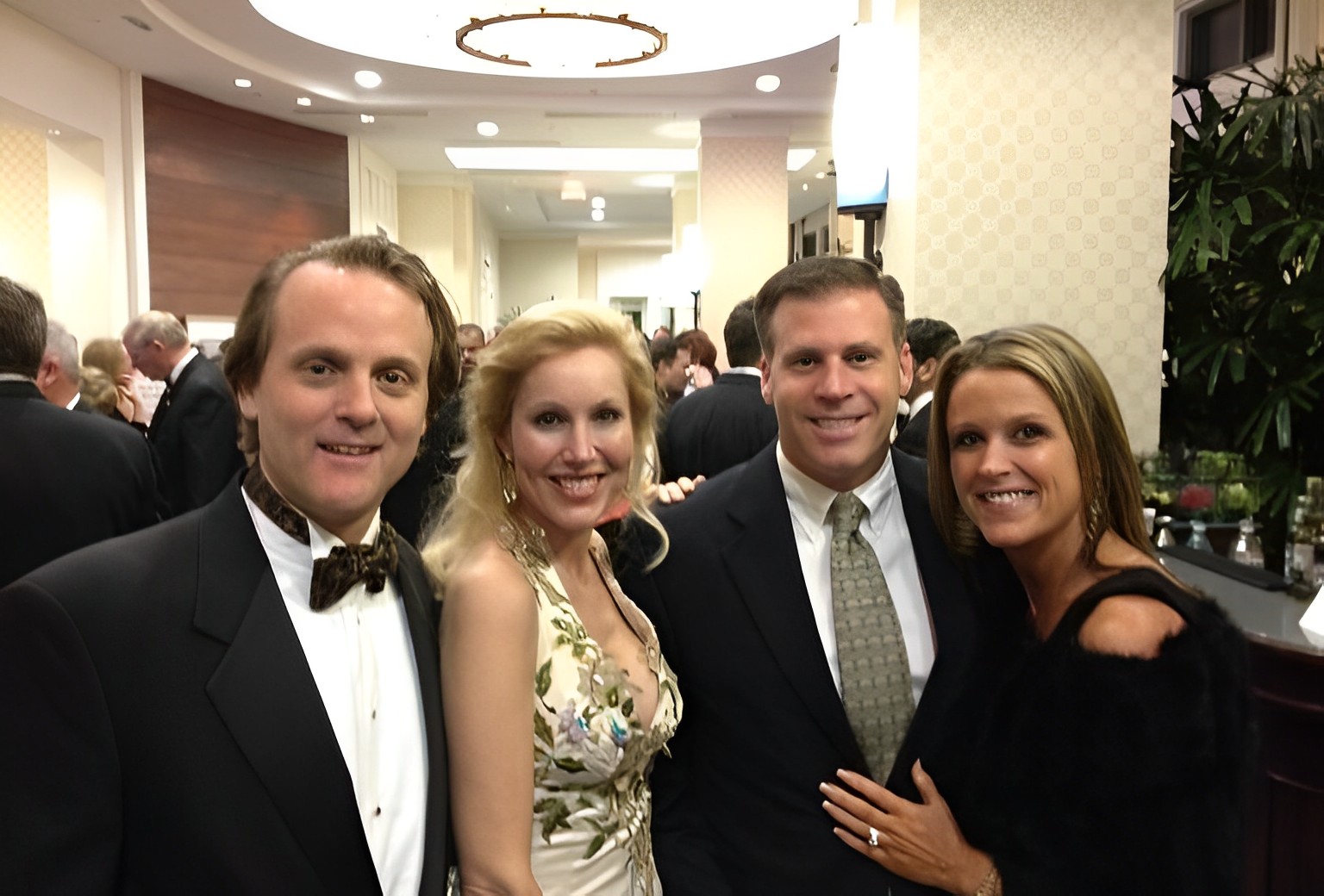 They all agree that a new life is beginning for the four sisters and that they will begin to make new memories in the coming years. After all, there are new cousins to meet, new relationships to build, and new traditions to create. 
Viral Story
It's not surprising that the reunion of the four sisters became a media sensation and that the morning news and talk show Good Morning America invited them for an interview. People love stories about families coming together.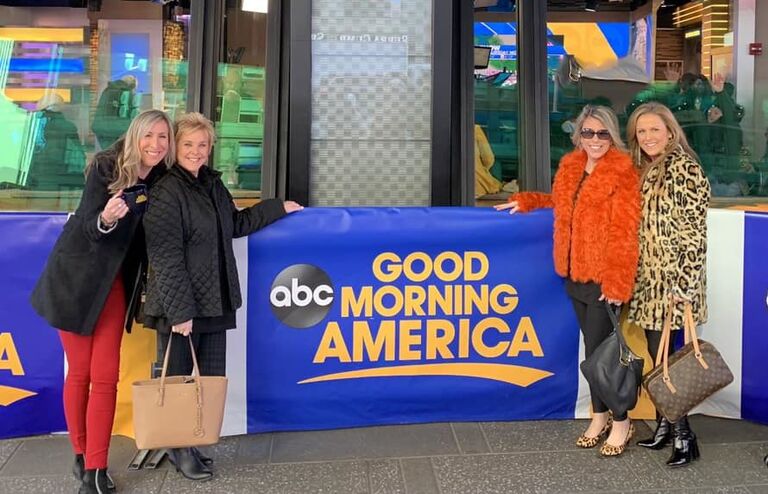 The story of the four sisters has warmed many hearts. A simple suggestion about a DNA test, and a push by Rachelle's principal to look further into the results, ended up in a family reunion of epic proportions. We wish these beautiful sisters continued happiness!