Interesting Details About Selena Quintanilla's Tragically Brief Life
Selena Quintanilla was the "Queen of Tejano music" who won the hearts of millions with her vibrant personality, extraordinary talent, and undeniable charm. The singer was at the height of her career and living her dream when tragedy struck.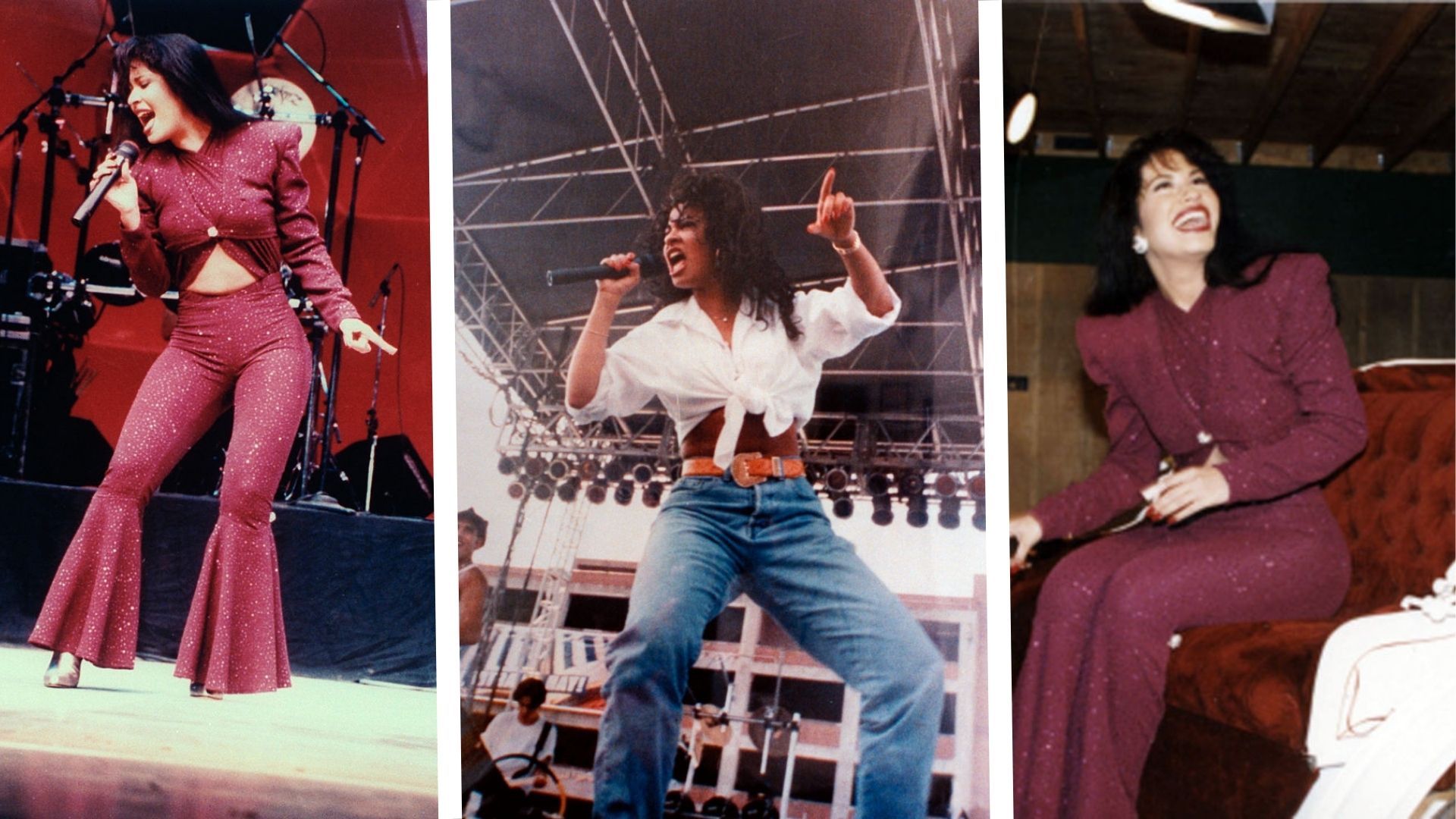 Despite Selena's tragic fate, her legacy continues to thrive, inspiring people all over the world. Let's delve into some awe-inspiring facts about the celebrated singer who left an indelible mark on the music industry.
She had a Memorable Childhood
Born on a sunny day on April 16, 1971, in the picturesque town of Lake Jackson, Texas, Selena was the apple of her parents' eyes. The youngest of three siblings, she was lovingly raised by her doting parents, Marcella and Abraham Quintanilla Jr.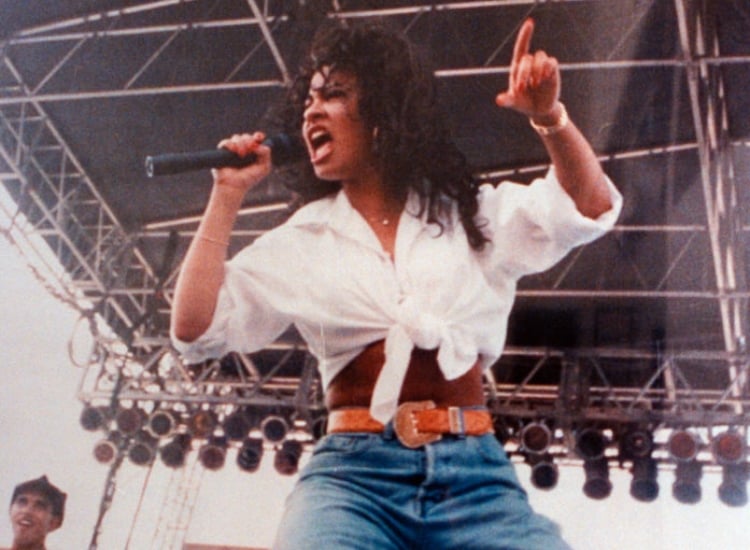 Her older brother and sister (A.B. and Suzette) were her constant companions, and the trio shared an unbreakable bond.
Musically Inclined at a Young Age
Selena's incredible musical prowess was apparent even at the tender age of six, catching the keen eye of her proud father, Abraham Quintanilla Jr. He fondly recollected to People magazine, "From day one, I knew she was destined for greatness. Her pitch-perfect voice and impeccable timing were simply breathtaking."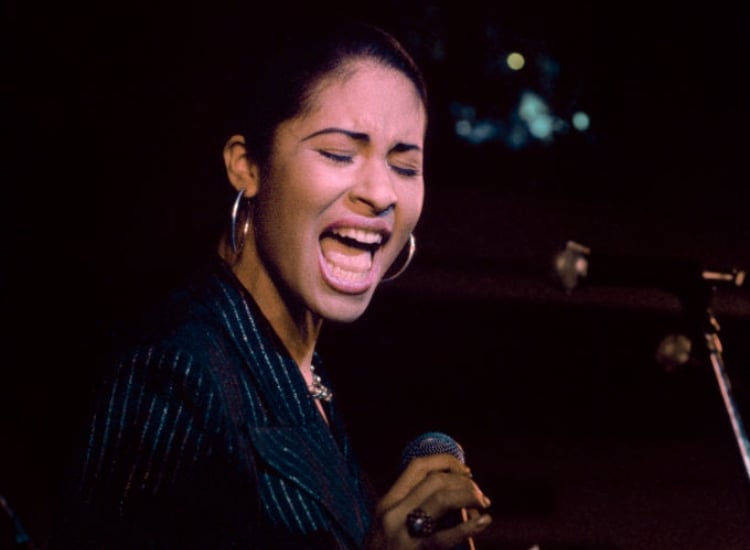 It was this innate talent that helped catapult Selena into the spotlight and cement her status as one of the most iconic musicians of our time.
Facing Some Challenges Early in Life
Still, the Quintanilla family's journey to stardom wasn't always easy. A recession caused the closure of their beloved Tex-Mex restaurant, Papa Gayo's. The family fell on hard times and had to file for bankruptcy after being evicted from their home.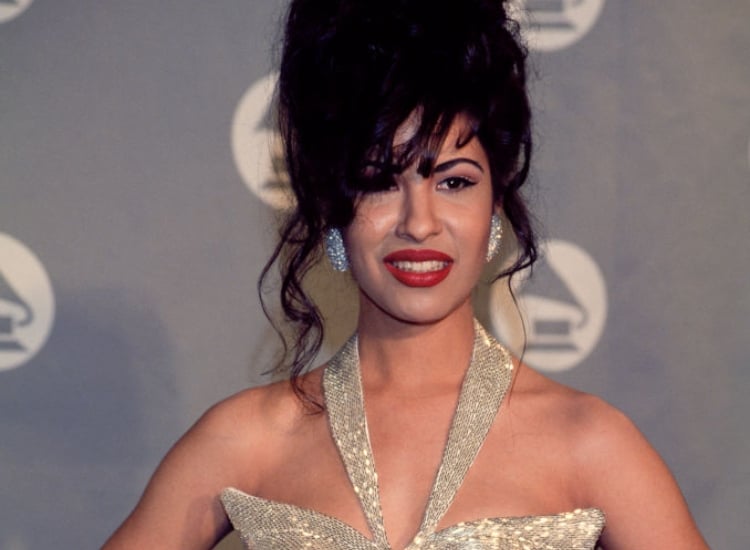 Despite these obstacles, the family remained steadfast in their belief in Selena's talent, never losing hope in their dream of seeing her succeed.
Joining Forces with Her Siblings
In the early 1980s, Selena's passion for music led her to join forces with her siblings to form the iconic band, Selena y Los Dinos. The band honed their skills by performing at weddings and quinceañeras, as well as at her father's restaurant.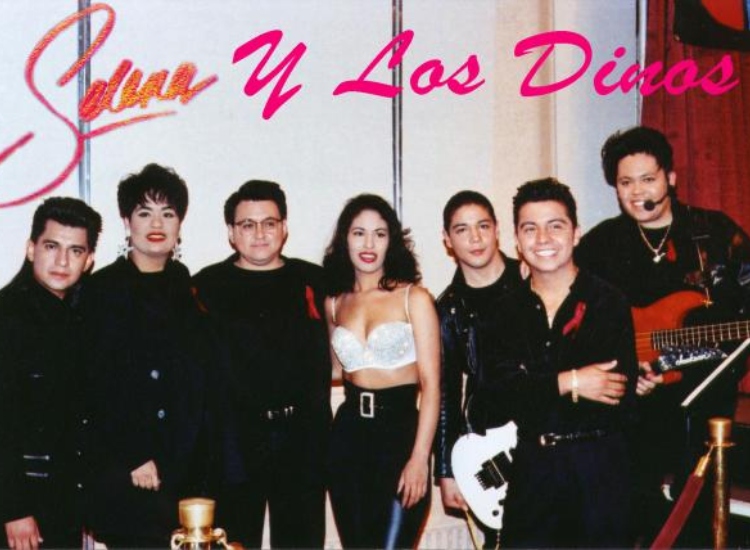 Selena y Los Dinos' first full-length album, Mis Primeras Grabaciones, was released in 1984, igniting a spark that would set the world ablaze. It was the beginning of a legendary journey that would inspire generations to come.
Getting Her First Award
In 1987, it was a pivotal moment in Selena's career when she received the Female Vocalist of the Year award at the prestigious Tejano Music Awards. The recognition catapulted her into the limelight.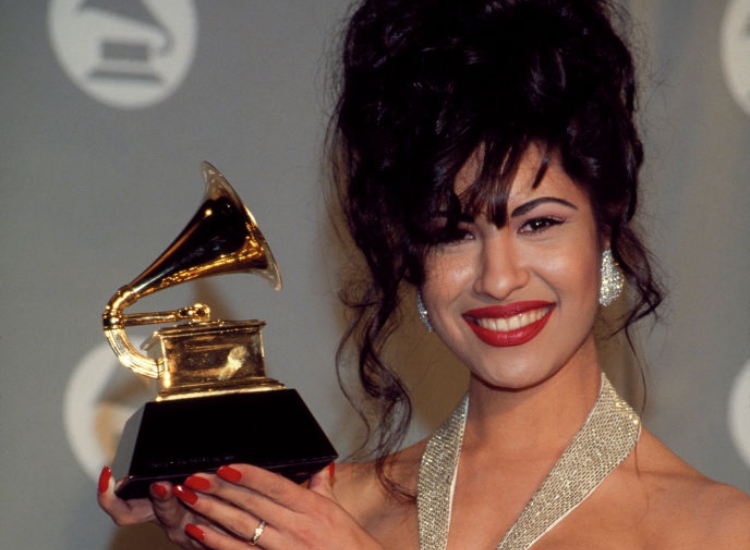 Her band, Selena y Los Dinos, signed a yearly contract with GP Productions the same year. They released five chart-topping albums: Alpha, Munequito De Trapo (Rag Doll), And the Winner Is…, Preciosa (Precious), and Dulce Amor; all the albums that made Selena a true icon.
Getting the Attention She Deserved
Selena's star power was undeniable, and her talent caught the attention of music industry heavyweight José Behar. After watching her electrifying performance at the 1989 Tejano Music Awards, Behar was blown away by Selena's dynamic presence on stage and the overwhelming response from the audience.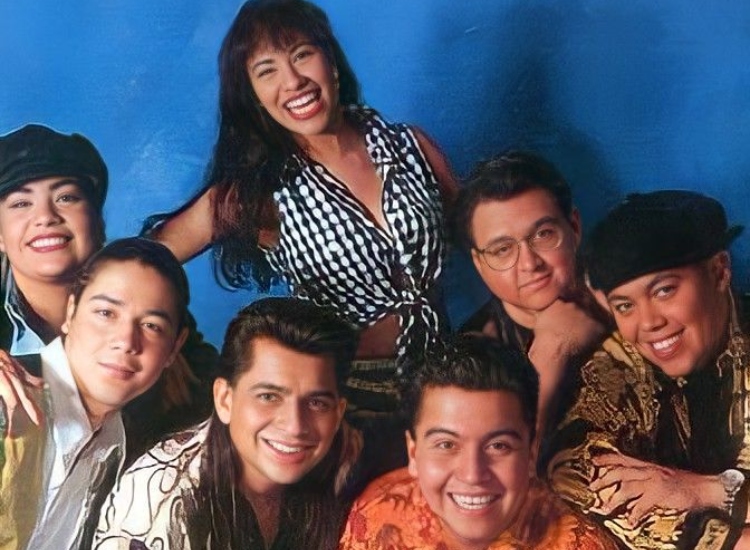 He wasted no time signing Selena y Los Dinos as one of the first acts on his newly established EMI Latin Records label. It helped elevate her career to unprecedented heights.
The Next Gloria Estefan
It was José Behar who saw Selena's potential to become the next Gloria Estefan because of her incredible talent. In 1989, Selena released her debut self-titled album, a true labor of love, with her siblings by her side as they performed together on stage.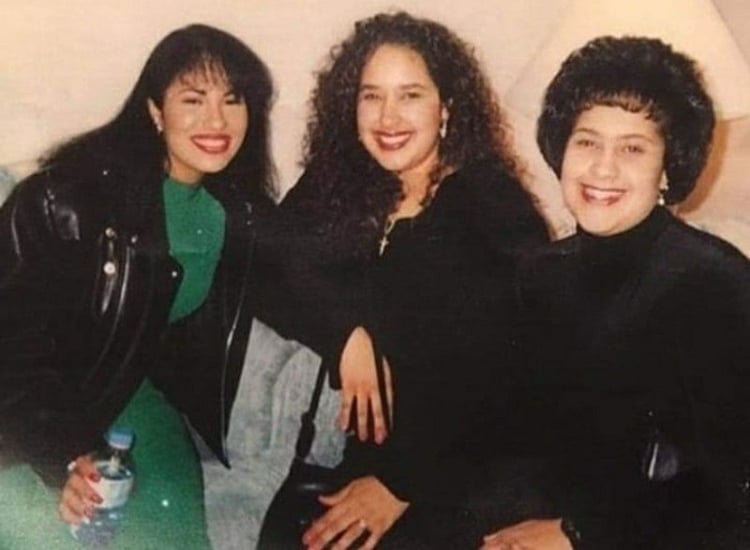 Her brother played a crucial role in making the album, serving as principal music producer and songwriter. The album was a resounding success and launched Selena's solo career, marking the beginning of a legendary journey.
An Album That Changed the World
Selena's debut album proved to be a game-changer for the young star. The album skyrocketed her popularity and earned several accolades, including Female Vocalist of the Year and Female Entertainer of the Year at the 1990 Tejano Music Awards.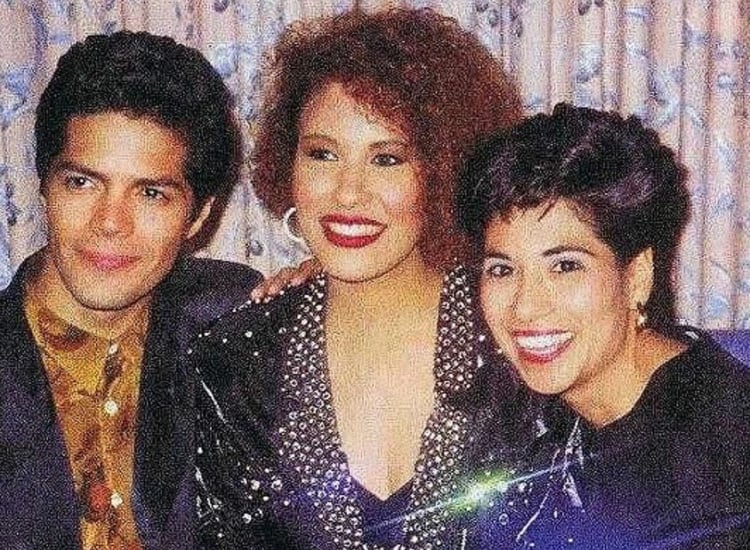 Selena's distinctive voice and magnetic stage presence captivated audiences worldwide. Her unwavering commitment to her craft and devoted fans earned her a place in music history as one of the most iconic and influential artists ever.
Raking in More Accolades
In 1992, Selena's artistic career completely changed with the release of her groundbreaking album Entre a Mi Mundo. The album quickly soared to the top of the charts, remaining number one on the US Billboard Regional Mexican albums chart for an impressive eight consecutive months.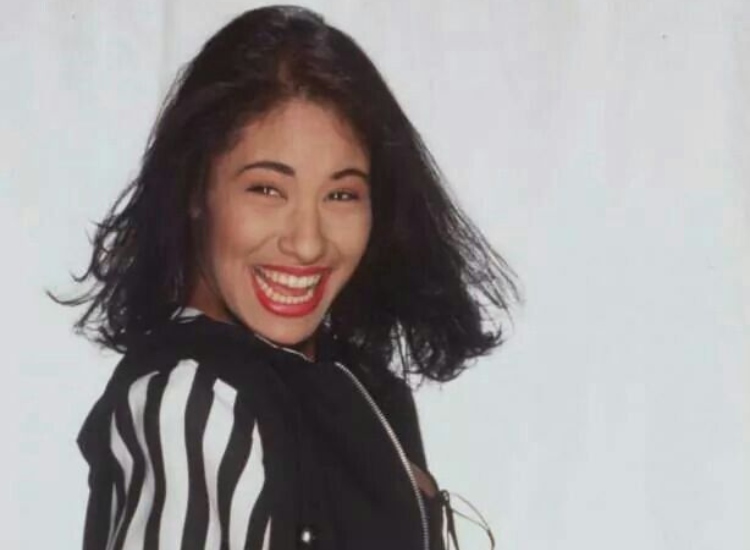 The standout track from the album, "Como la Flor," quickly became a signature song for Selena, capturing the hearts of music lovers worldwide.
Another Album Gets Praise
Selena's meteoric rise to fame continued with the release of her 1993 album, Live! The album's masterful fusion of traditional Mexican music with contemporary American influences earned her the Best Mexican/American Album award at the prestigious 1994 Grammy Awards ceremony.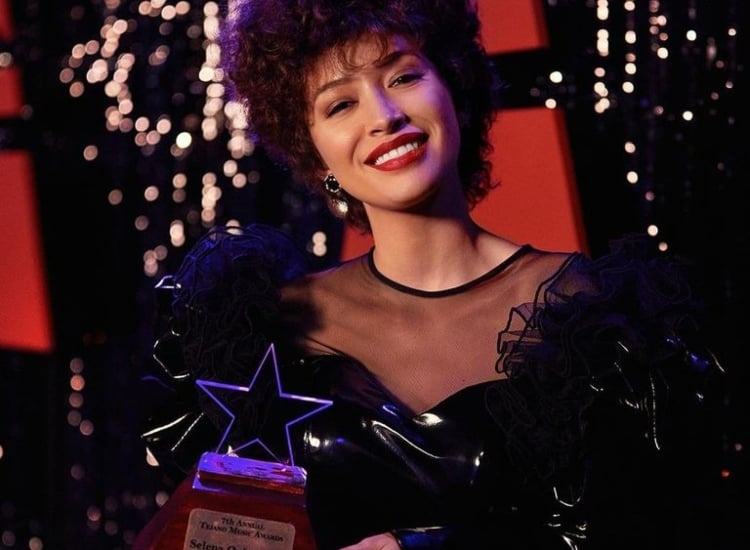 Selena made history as the first female Tejano artist to win the award, changing the music industry forever. In 1994 followed Amor Prohibido, a chart-topping masterpiece that quickly became one of the best-selling Latin albums in the United States.
Her Love Life Bloomed Too
Love blossomed between Selena and Chris Pérez, the guitarist of her family band, Selena y Los Dinos. However, their romance had obstacles, including the objection of Selena's father, Abraham, who feared Chris would damage her reputation.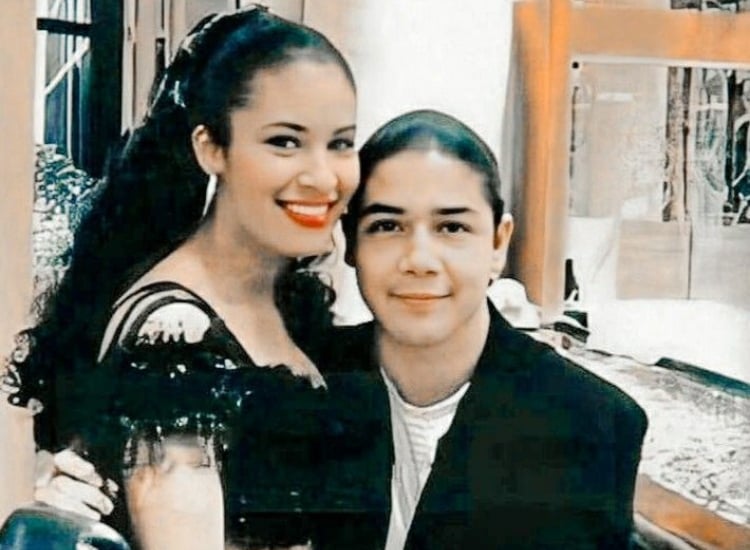 Despite his objections, Selena and Chris remained steadfast in their love, defying Abraham's threats and continuing their relationship in secret. Their love story is a testament to the power of love and the resilience of the human spirit in the face of adversity.
Selena and Chris Against the World
Abraham's disapproval of Selena's relationship with Chris reached a boiling point, and he took drastic measures by firing Chris from the band and forbidding Selena from seeing him. Despite her father's immense pressure and disapproval, Selena remained steadfast in her love for Chris.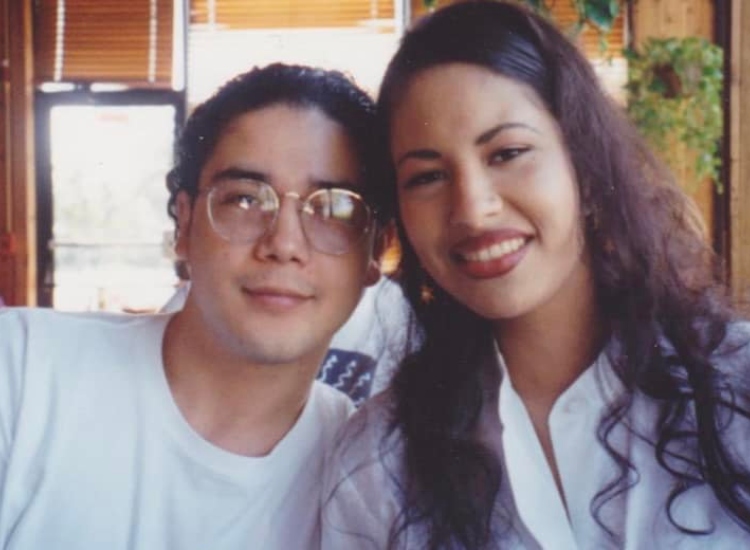 The pair continued secretly dating until they finally eloped on April 2, 1992. Their love for each other was stronger than any obstacles they faced, and their union proved that love finds a way.
Their Love Knew No Bounds
Selena and Chris' elopement was shrouded in secrecy, but their joyous news didn't stay hidden for long. Within hours, the media caught wind of their nuptials, and Selena's family frantically searched for the newlyweds.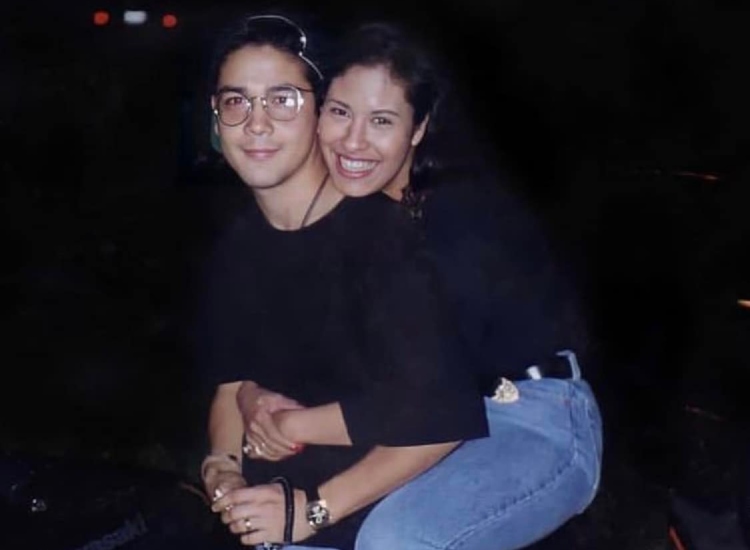 Abraham, Selena's father, initially reacted poorly to the news but eventually accepted Chris as part of the family. In a touching moment, Abraham apologized to Chris for his harsh actions and welcomed him back into Selena y Los Dinos.
Kicking Off Her Acting Career
By 1994, Selena expanded her artistic horizons by making a brief yet memorable appearance in the film Don Juan DeMarco (1995). The movie starred Hollywood heavyweights Johnny Depp and Marlon Brando, and Selena portrayed a mariachi singer.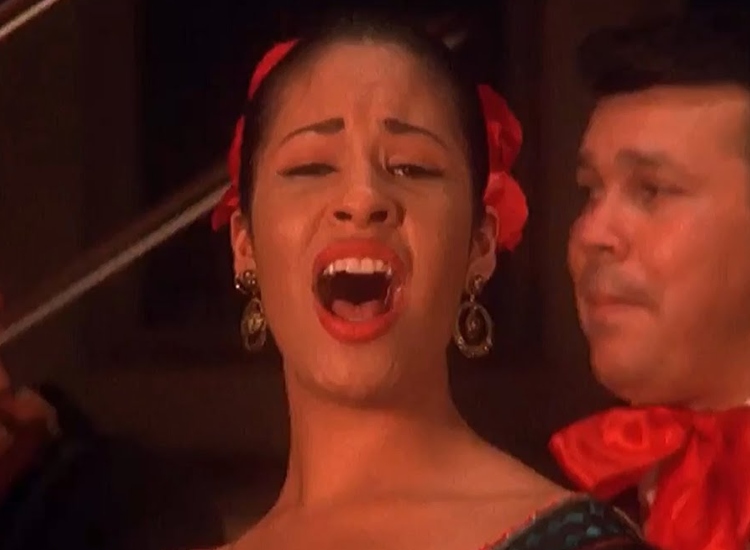 Her screen time was limited, but her natural talent and captivating presence shone through in every scene. It was a proud moment for Selena and her fans, who were thrilled to see her make the leap to the big screen.
Breaking More Records in the Industry
Selena's electrifying performances were a force to be reckoned with, and nowhere was that more evident than at the Astrodome. In 1994, she performed in front of 60,948 fans, a concert that left everyone in awe.
The following year, Selena would set a new record by playing to a staggering 61,000 fans on February 26, 1995. It was a historical moment that solidified Selena's status as a beloved performer who could bring people together like no one else.
The Heart of an Advocate
Selena was a passionate advocate for education and social causes. She frequently visited local schools to speak with students about the value of education and inspired countless young people with her message of perseverance and hard work.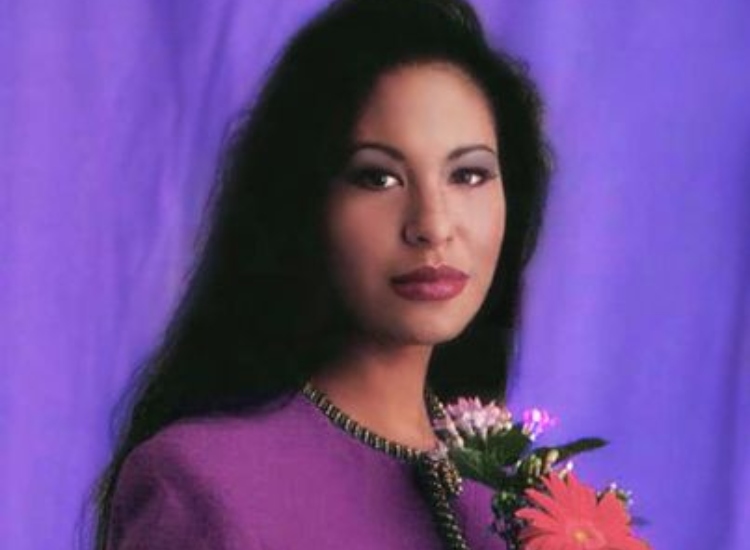 In addition to her work in schools, Selena dedicated herself to giving back to her community. She lent her support to organizations like D.A.R.E. and helped raise funds for AIDS patients through a special benefit concert.
'Dreaming of You' Changed the World
Selena was on the verge of making history with her first English-language album, Dreaming of You. She tragically passed away before the album's release but the album's release made her voice echo throughout the world one more time.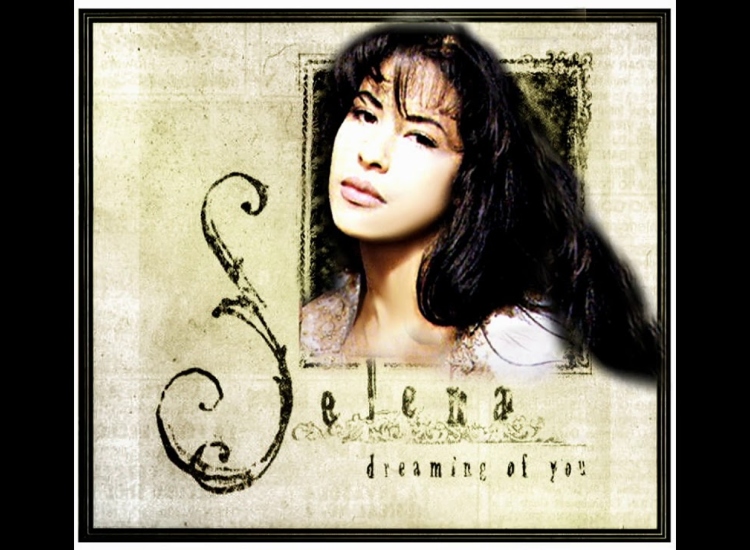 Fans eagerly awaited the album's arrival, and when it finally hit the shelves. Selling an astounding 175,000 copies on its first day alone, Dreaming of You quickly became a cultural phenomenon, with over 331,000 copies sold in its first week.
The Loss of an Icon
Sadly, Selena's life was cut tragically short on March 31, 1995, when she was just 23 years old. The shocking news of her untimely death sent shockwaves throughout the world, leaving millions of fans devastated by the loss of a true icon.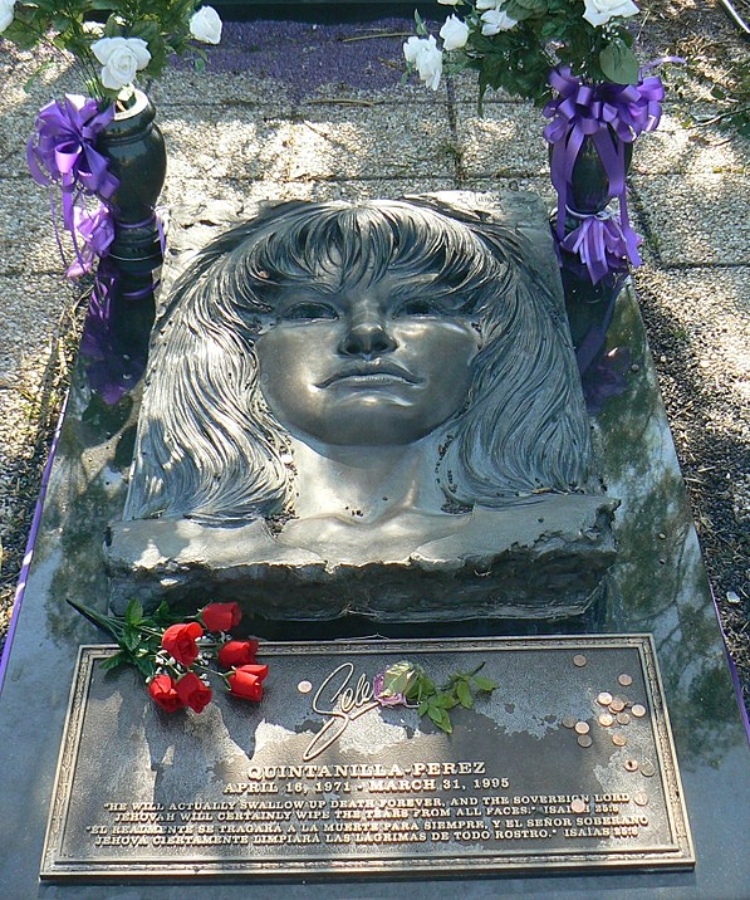 Selena's promising career and infectious spirit ended in an instant, leaving her fans and loved ones devastated. Her legacy, however, lives on in her music, which continues to inspire and uplift fans of all ages and backgrounds.
The Culprit was Her Friend
In a heartbreaking turn of events, Selena's life was taken by her own boutique manager Yolanda Saldívar on March 31, 1995. A later investigation uncovered the reason behind this gruesome act — money.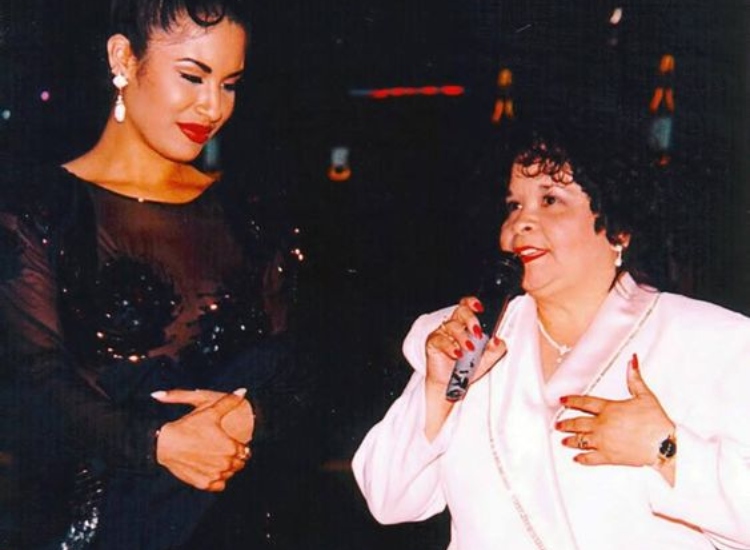 It turned out that Saldívar had embezzled more than $30,000 from Selena's fan club and boutique using forged checks. After shooting Selena, Saldívar barricaded herself in a pickup truck and refused to surrender. It was almost ten hours before she finally gave herself up.
Gone but Never Forgotten
In a solemn yet poignant moment, Selena's admirers, friends, and family came together to celebrate her legacy at the Bayfront Plaza Convention Center in April 1995. Over 50,000 people gathered to pay their respects to the fallen star.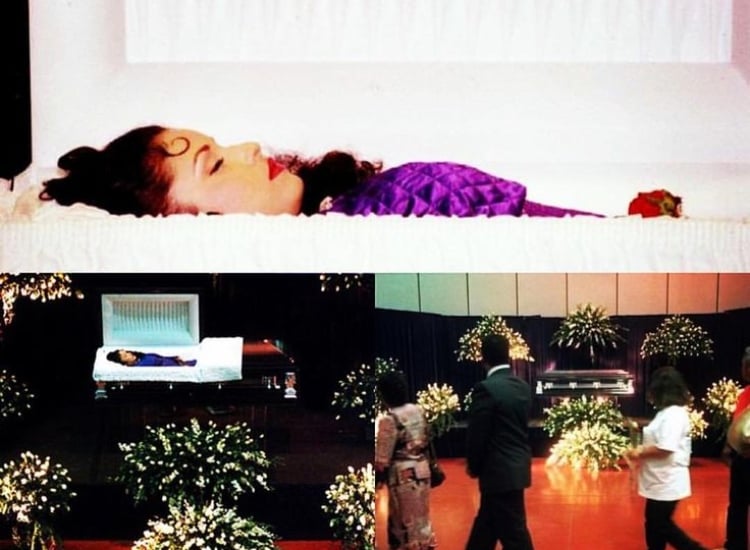 Mourners from all walks of life, representing every corner of the globe, came to honor her, weeping openly at the sight of her casket. This outpouring of love and support was a testament to Selena's enduring influence on the world.
Sealing the Criminal's Fate
With no remorse for her actions, Yolanda Saldívar was found guilty of taking the life of Selena Quintanilla-Pérez, the beloved Latin music icon. The jury unanimously sentenced her to life imprisonment, leaving her to reflect on her unforgivable deeds.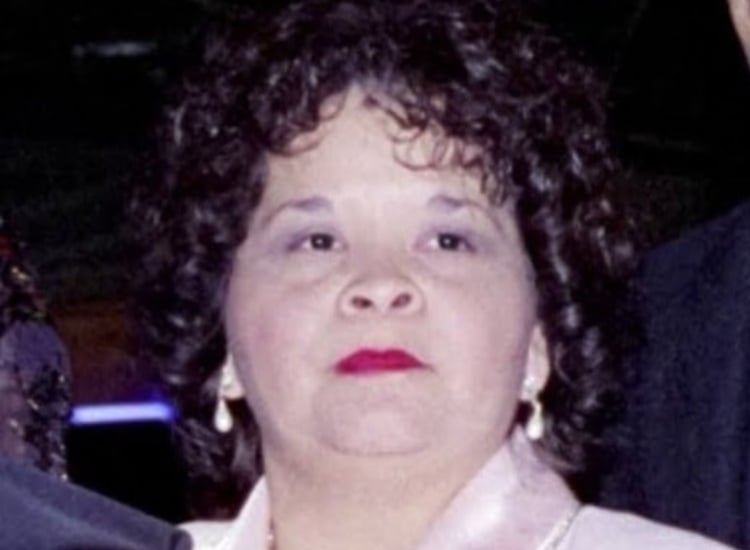 Saldívar's selfish and criminal behavior led to the tragic loss of a young and talented star who had touched the lives of millions with her star power, music, and charitable acts.
A Monument in Her Honor
Selena's spirit lives on in the hearts of her fans and in a beautiful bronze statue that pays tribute to her life and legacy. The statue stands tall at the Mirador de la Flor in the Texan city of Corpus Christi and has lifelike features and intricate details.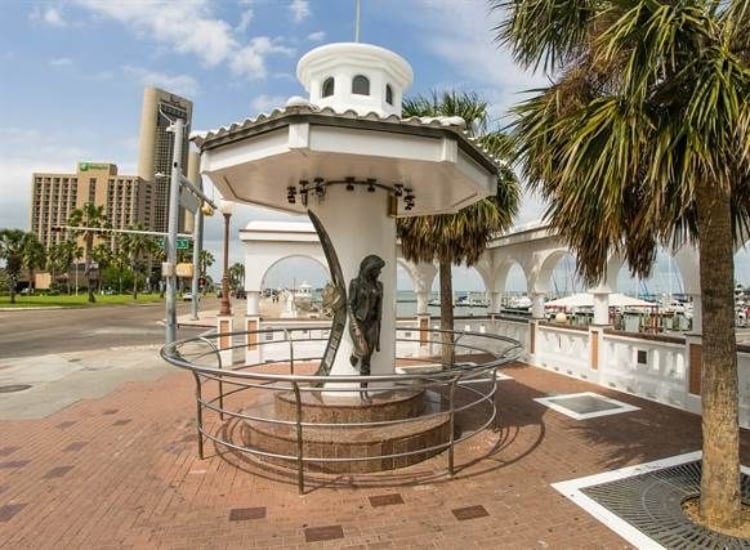 Whether you're a die-hard fan or simply a lover of great music, the Selena statue is a must-see destination that's sure to leave a lasting impression.
Selena Day Almost Happened
After Selena's passing, then-Texas Governor George W. Bush declared April 16, 1995, her 25th birthday, as Selena Day in the Lone Star State. Over two decades later, Texas Representative Ana-Maria Ramos sought to immortalize Selena's legacy by designating April 16 as an annual remembrance.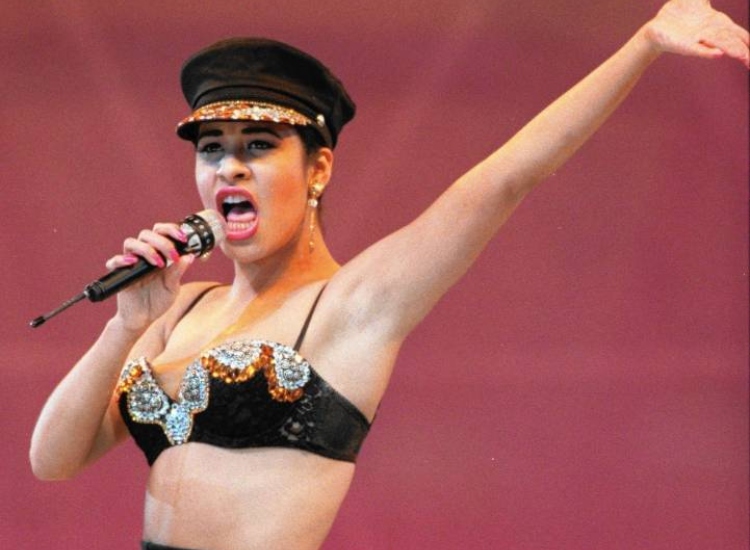 In February 2019, Ramos introduced House Bill 2492 in the Texas state legislature to make Selena Quintanilla-Pérez Day an official holiday in her home state. Even with her best efforts, the bill failed to pass.
Immortalized in the Cinemas
A 1997 biopic captured Selena's life on the big screen, with Jennifer Lopez in the titular role. The movie was an instant hit and not only propelled Lopez into the spotlight but also gave Selena the posthumous recognition she deserved.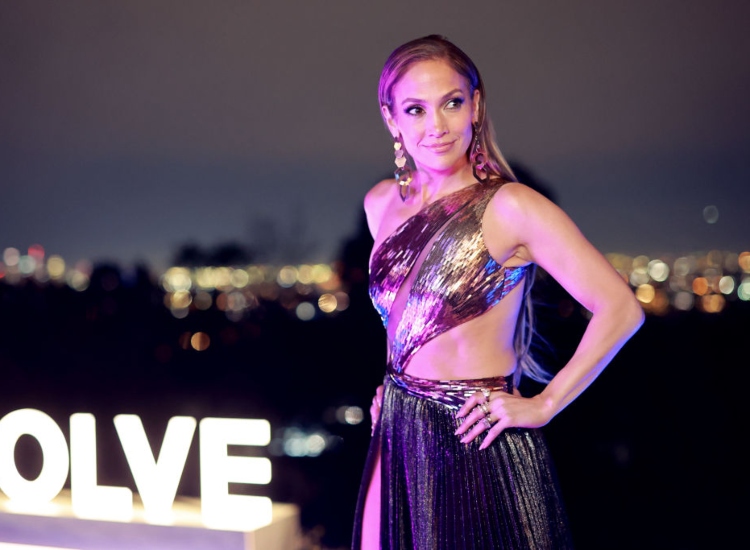 Selena's fans, friends, and family praised the film for its accurate portrayal of her life and career. The movie showcased her impressive talent and immortalized her as a symbol of cultural pride. Sure enough, the memory of Selena continues to thrive.
She Has Her Own Museum
The Selena Museum, nestled at 5410 Leopard St. in Corpus Christi, brims with an array of treasures celebrating the iconic Mexican-American singer Selena.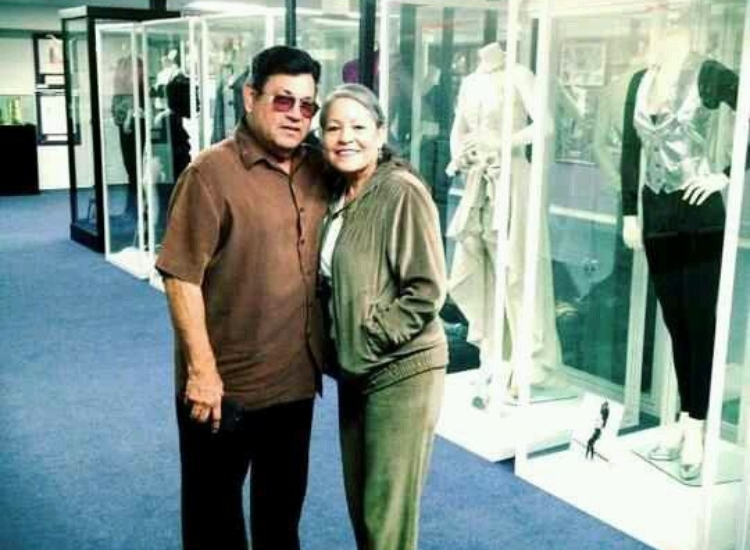 The museum houses a collection of her immaculate outfits, the illustrious Grammy, her treasured car, and even early fashion sketches. This hallowed space is a must-visit for any ardent Selena fan, beckoning visitors to immerse themselves in the rich history of her life and career.
Earning a Star in Hollywood
Amid a dazzling ceremony on November 3, 2017, Selena Quintanilla-Pérez, the beloved Queen of Tejano music, was posthumously bestowed with a glittering star on the Hollywood Walk of Fame.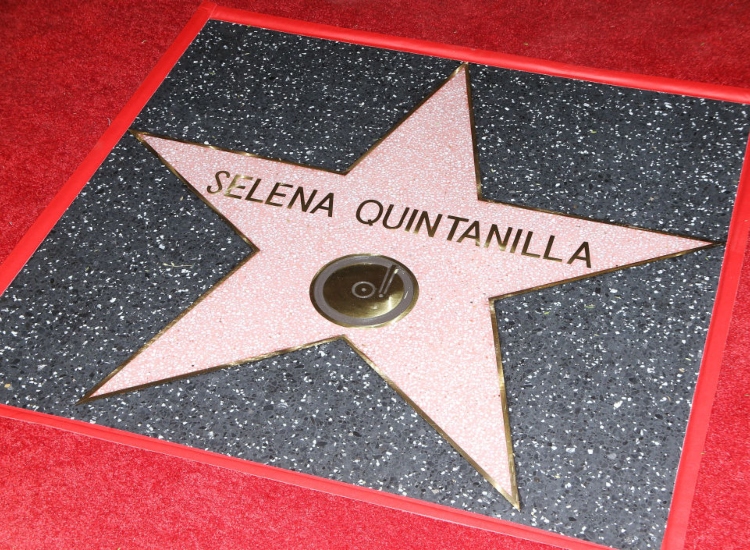 This coveted accolade honored her enduring contributions to the music industry, her inimitable spirit, and her impact on millions of lives worldwide. Selena's star shone brightly among the luminaries of Hollywood, a testament to her unwavering effect on the industry.
A Mark in the Makeup Community
With great fanfare, MAC Cosmetics unveiled the long-awaited Selena Makeup Line at the American Bank Center in Corpus Christi on September 30, 2016. Inspired by the late singer's signature look, the much-anticipated collection exuded Selena's charm, style, and passion for life.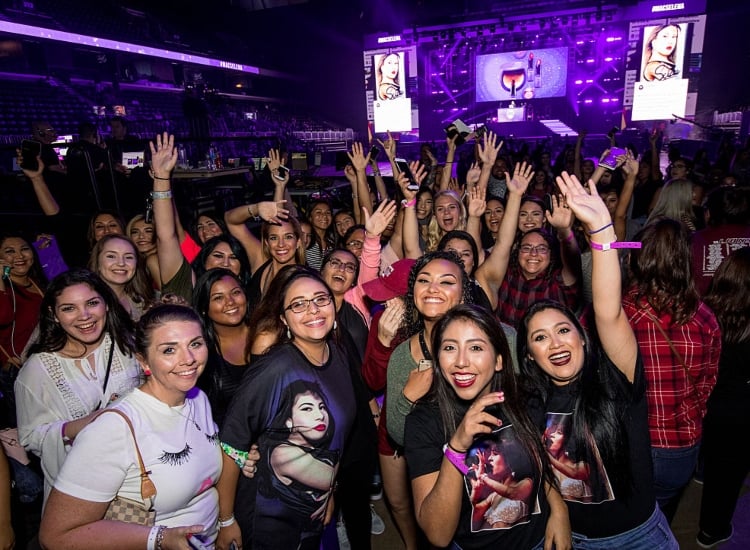 The event was a fitting tribute to Selena's legacy, celebrating her influence on music and fashion. The MAC Selena Makeup Line was crafted with meticulous attention to detail to capture the essence of the beloved Queen of Tejano music.
Her Incredible Story Goes On
The much-awaited biographical series chronicling the life and times of the legendary Selena Quintanilla-Pérez premiered on Netflix in December of 2020. Starring Christian Serratos as the beloved singer, the two-part series promises to be a poignant tribute to Selena's enduring legacy, capturing her passion, vitality, and charisma.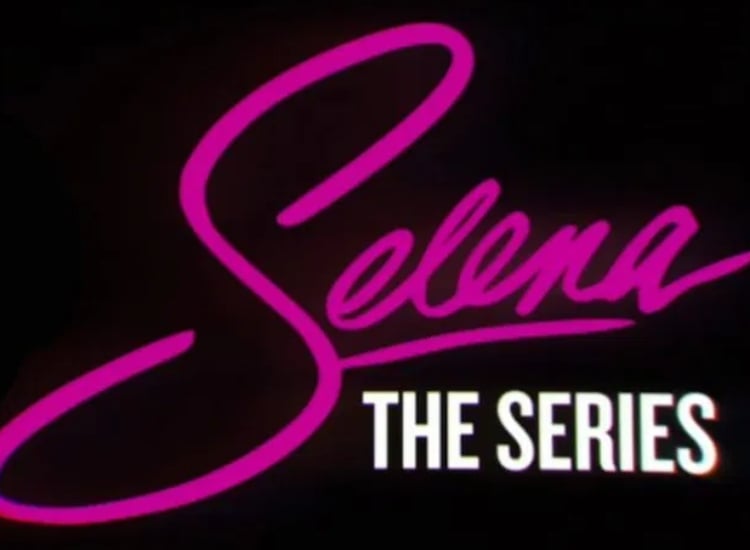 The series was crafted with the active participation of the Quintanilla family, ensuring that every detail had the authenticity and heart that defined Selena's life and career.
Forever in Our Hearts
Decades after her untimely demise, Selena Quintanilla-Pérez continues to profoundly influence the entertainment industry. The beloved Queen of Tejano music remains one of the all-time best-selling female artists in Latin music, with a staggering five albums on the Billboard 200 chart simultaneously.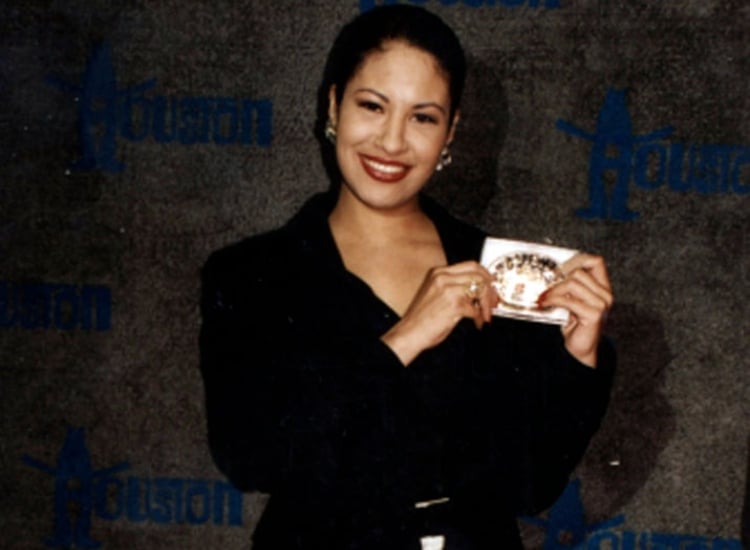 All the recognition and honor Selena has received amidst her absence promises to reignite the world's love for the iconic singer, keeping her memory alive for generations to come.