Awful Tattoos That Became Notorious
People have been tattooing their bodies throughout history, and celebrities have been getting the wackiest of them all.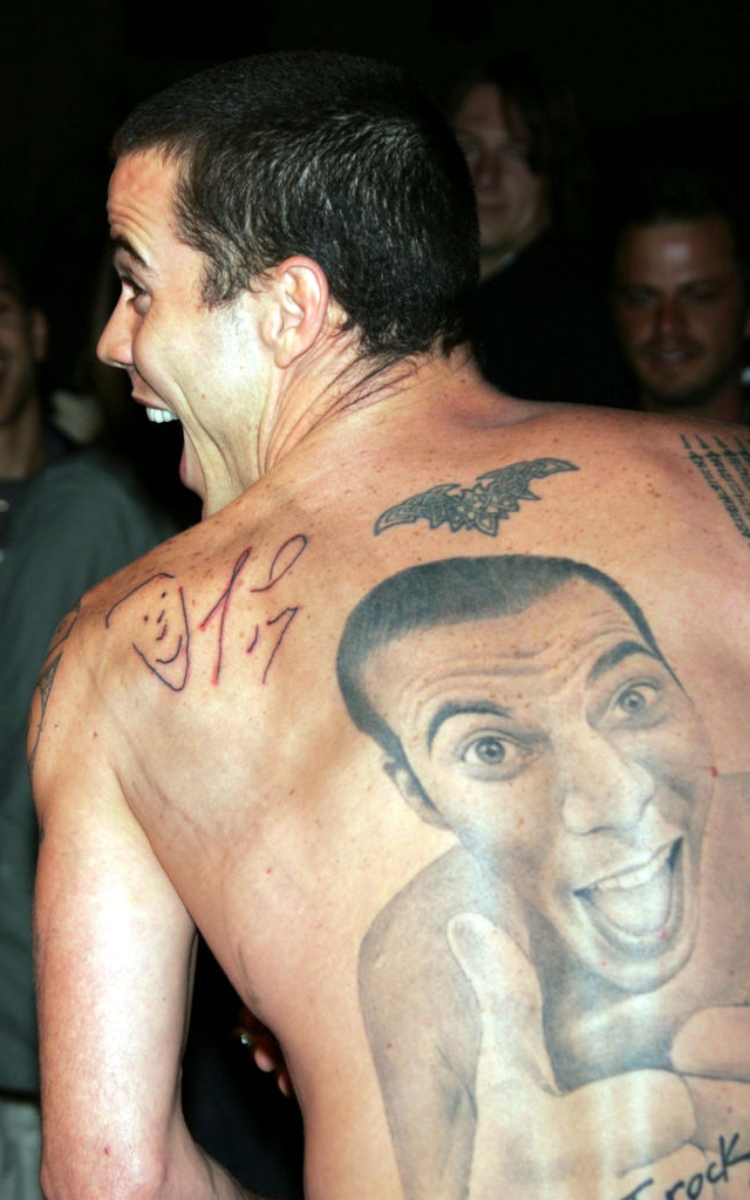 These famous folks have left their mark (literally) on the world of body art. Some have heartfelt tributes to their loved ones, and others – let's just say they went a little wild with their tattoo choices. Join us as we take a peek at the word of celeb tattoos.
Gucci Mane's Icy Ink
Gucci Mane is one of the biggest rappers of his time who is also famous for his tattoos. In 2011, Mane revealed he had a new ink on his cheek that left everyone awed – but what does it mean?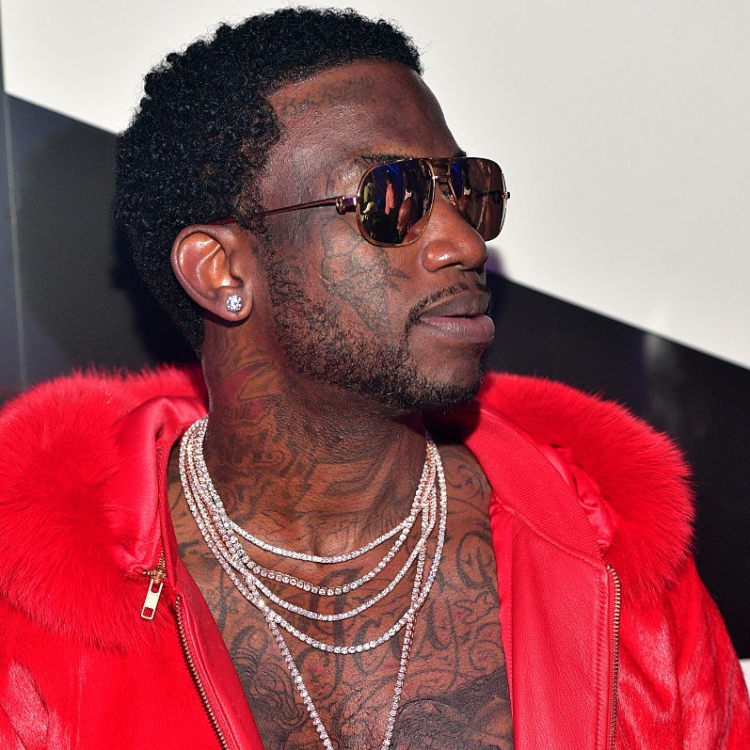 The rapper had a triple scoop ice cream cone with the word "brr" plastered on his right cheek. According to his spokesperson, the tattoo was to remind Gucci's fans that he had decided to live his life "cool as ice."
Presley Gerber's Misunderstood Tattoo
When Presley Gerber, the son of Cindy Crawford and Rande Gerber, unleashed his newest tattoo in February 2020, fans and critics asked many questions.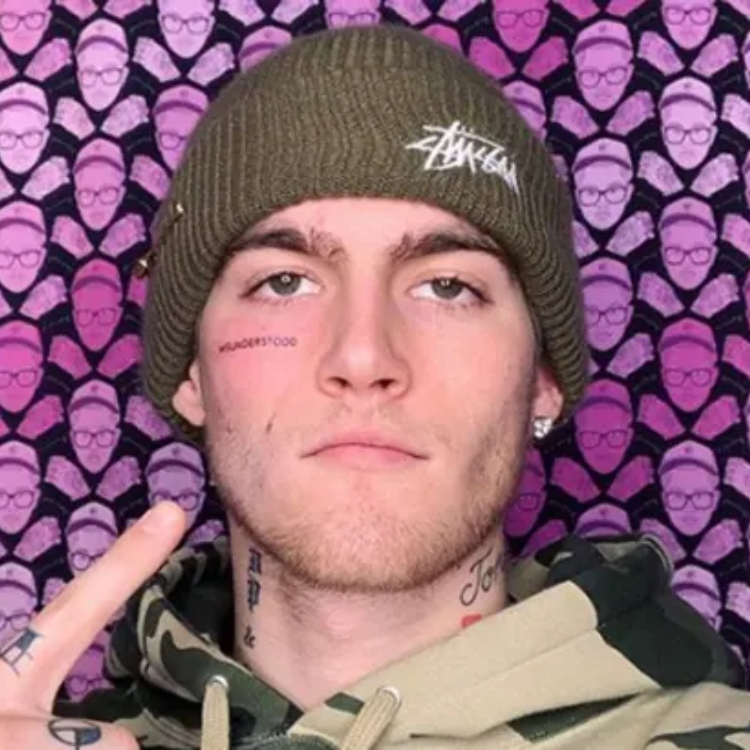 The lad had the word "misunderstood" inked below his right eye. It caught a lot of flack on the internet, with many people unfairly criticizing his self-pity. Despite trying to speak against the backlash, the aspiring model appears to have removed the tattoo.
Ben Affleck's Rising Phoenix
Ben Affleck is known for his acting chops, not for his tattoos. However, he has one that is a bit controversial due to its location. Back in 2019, while Ben was filming Triple Frontier, paparazzi snapped images of the actor that showed a tattoo of a phoenix seemingly rising from the star's derriere.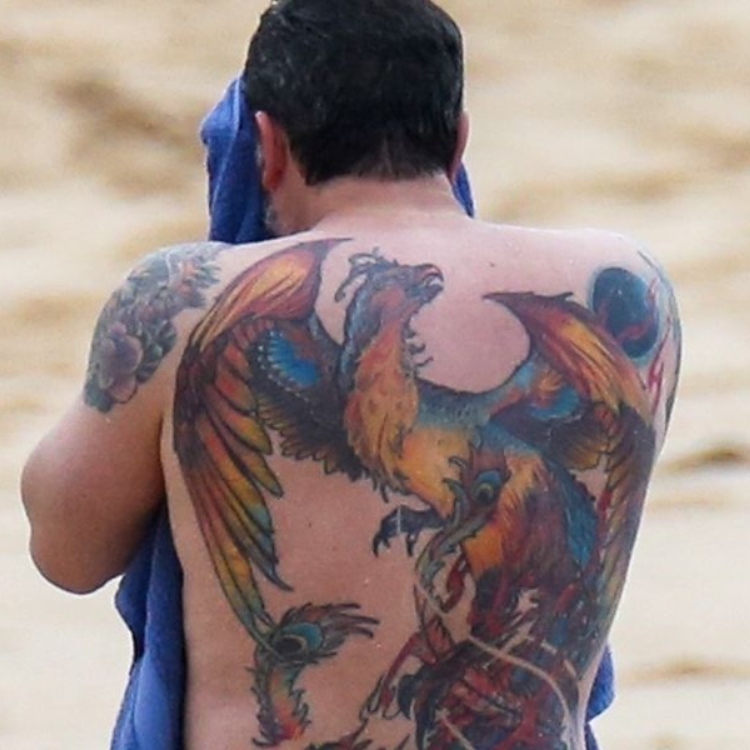 While the acclaimed actor denied having it at first, he came clean in 2019, telling Ellen DeGeneres that the tattoo "represents something deeply personal to me."
Words Not to Live By
While it's true that you only live once (YOLO), there's a risk of being too reckless when you live by this expression. That probably explains why Zac Efron, who once had YOLO tattooed on his right hand, got rid of it after a few years of having it.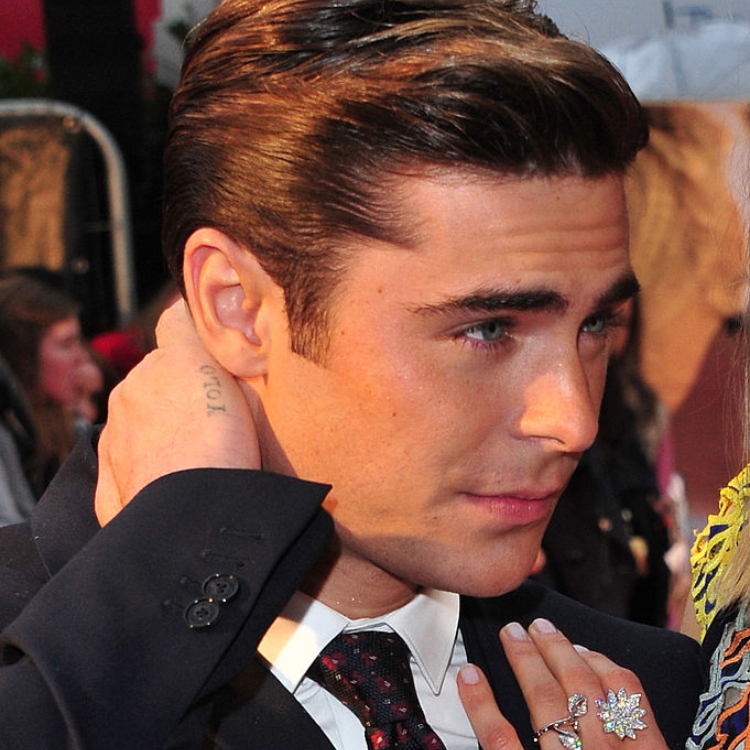 Besides, you live long enough and realize that writing or texting complete sentences is way cooler than using acronyms. Imagine being in your thirties and having "YOLO" tattooed on your arm!
Bonding Over a Racy Tattoo
Amanda Seyfried and two of her friends each had their feet tattooed with a UK slang term for women's privates – one that rhymes with cringe. The experience provided a unique way to bond with the three buddies celebrating their friendship.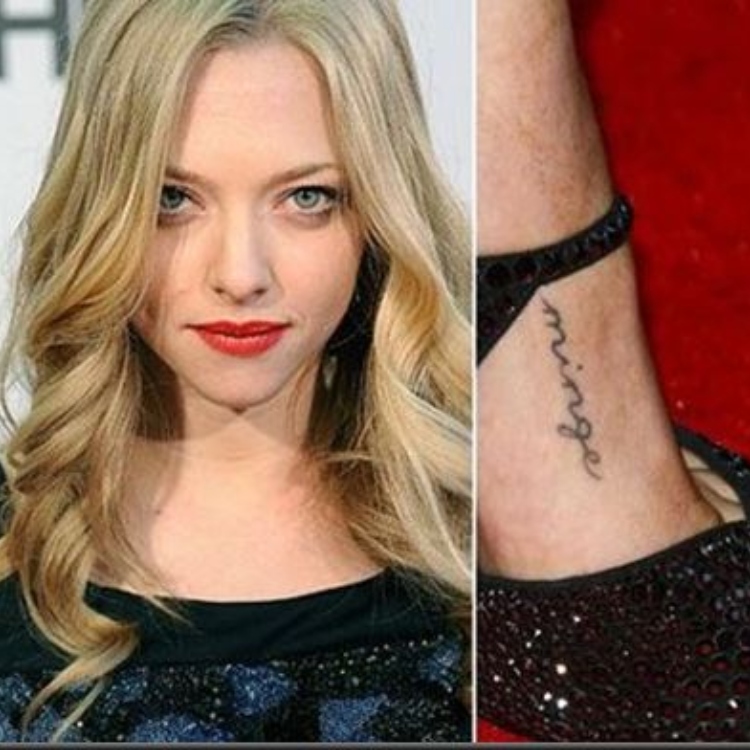 While we won't get into the details of the word's meaning, we will tell you that it isn't one you could easily throw around in England. Thankfully in the US, it doesn't mean anything.
Steve-O's Self-Love
We have all heard about loving ourselves and caring for ourselves, but we don't think anyone does it better than Steve-O.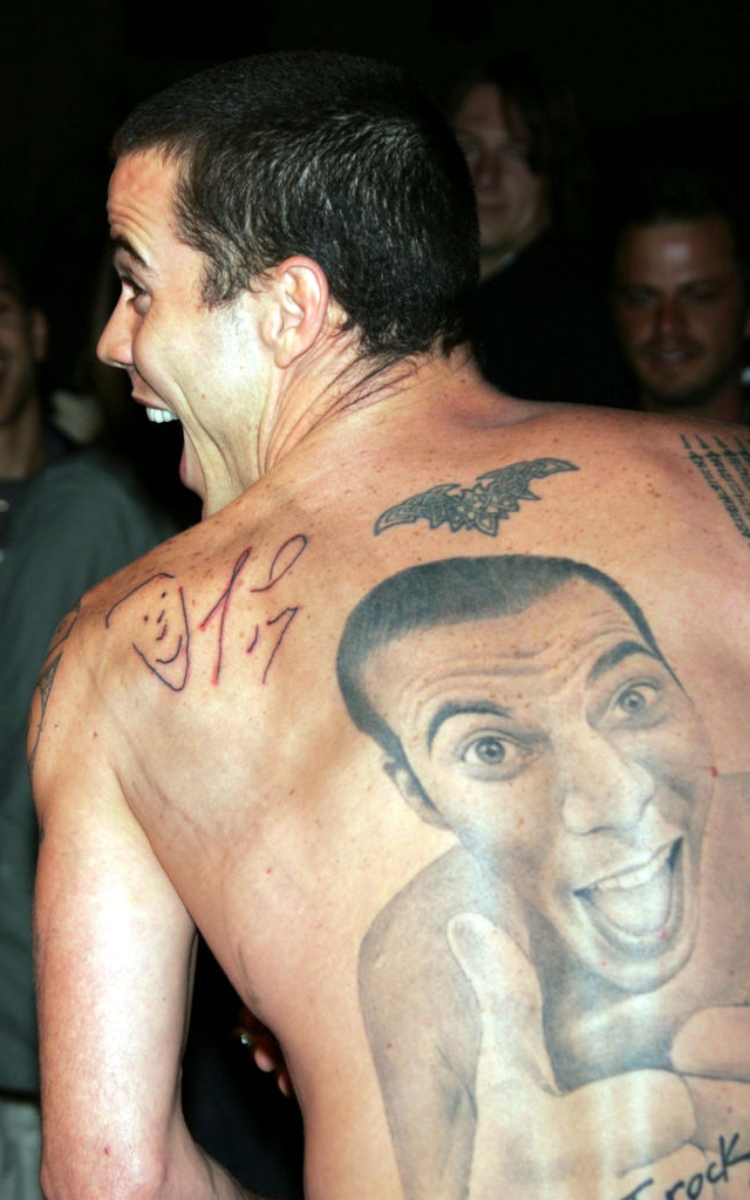 The stuntman, famous for his work in the Jack*ss film franchise, has numerous quirky tattoos, but none stands out like the one on his back. The entertainer decided to get a self-portrait inked on his back, which is his most famous ink yet.
A Real Head Scratcher
For his 40th birthday, Jamie Foxx got a tribal tattoo on the back of his head. Obviously, he can do whatever he wants, but we have to ask – why would you get something you won't be able to see?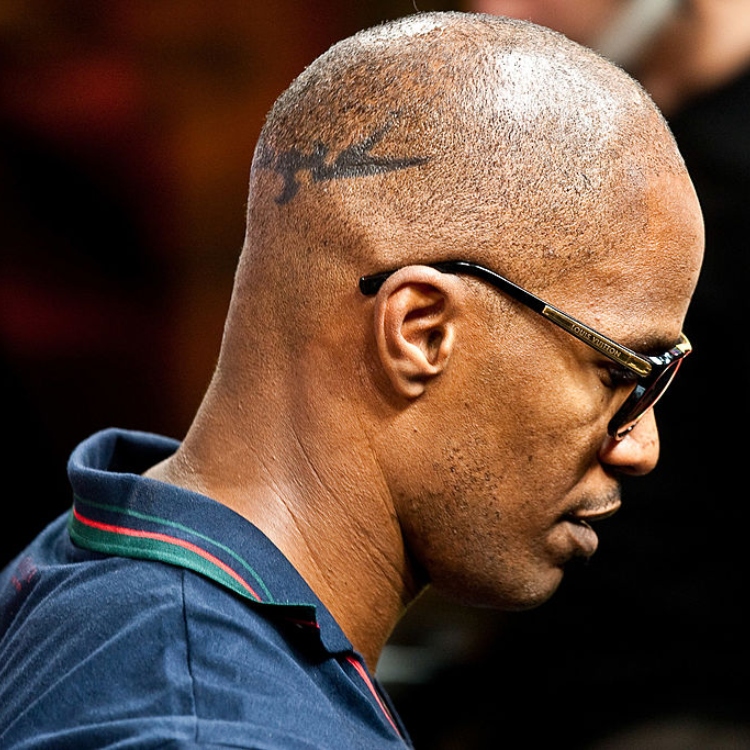 Some say that the Power Project actor got the tatt to hide a hair transplant he had done in 2007. It's a good thing that Foxx is a celebrity, making it easy for him to get away with such a stunt.
Post Malone's Substitute for Concealer
Rappers can spend many of their nights in the studio recording, making them almost always worn out. It's probably why Post Malone tattooed "Always Tired" below his eye bags to replace concealer with something cheeky.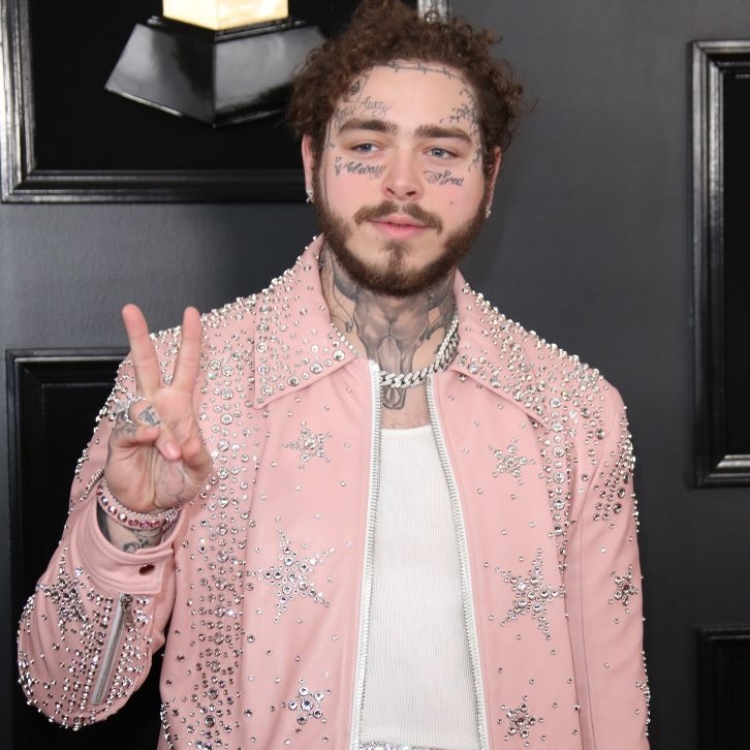 We may never get a tattoo like this, but this Sunflower singer's body art perfectly describes what today's grind culture makes us feel. More than ever, people are always on the go and staying up late, and like Malone, we're always tired.
Jackie Chan Meme Comes in Handy
You know that feeling when someone says something so outrageous that you're lost for words? Well, T-Pain definitely knows all about it and it's inspired him to get a tattoo of the Jackie Chan confused look meme on his hand.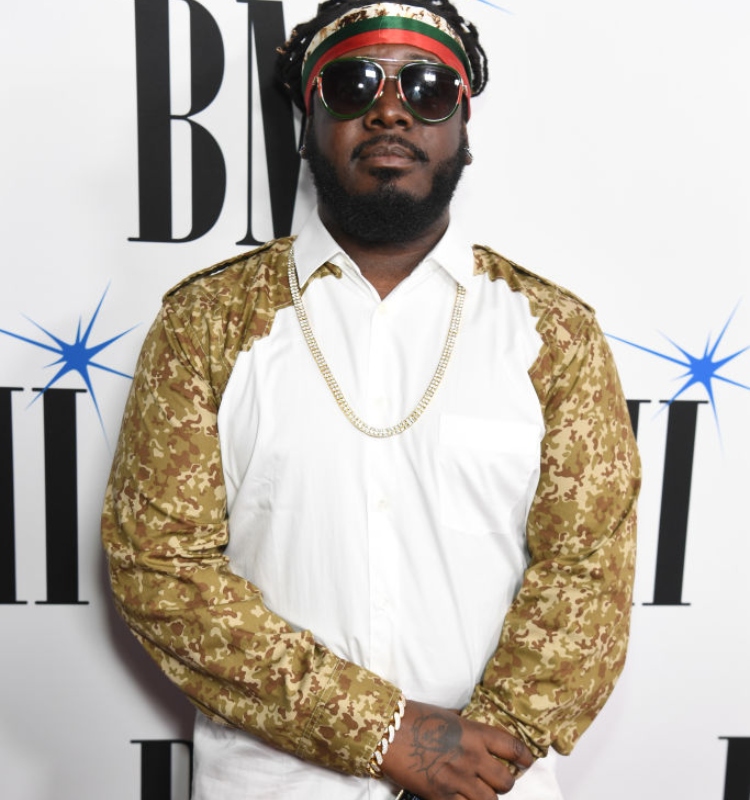 According to the Bartender star, all someone needs to do is look at his hand when they make an ignorant comment, and Jackie Chan does the talking. It's a bit much, but we have to admit the tattoo is hilarious.
The Sweet Days of Youth
Ah, youth – a time of fun, freedom, and a lot of mistakes. Celebrities are no exception to that rule. Take Nicole Richie, for example.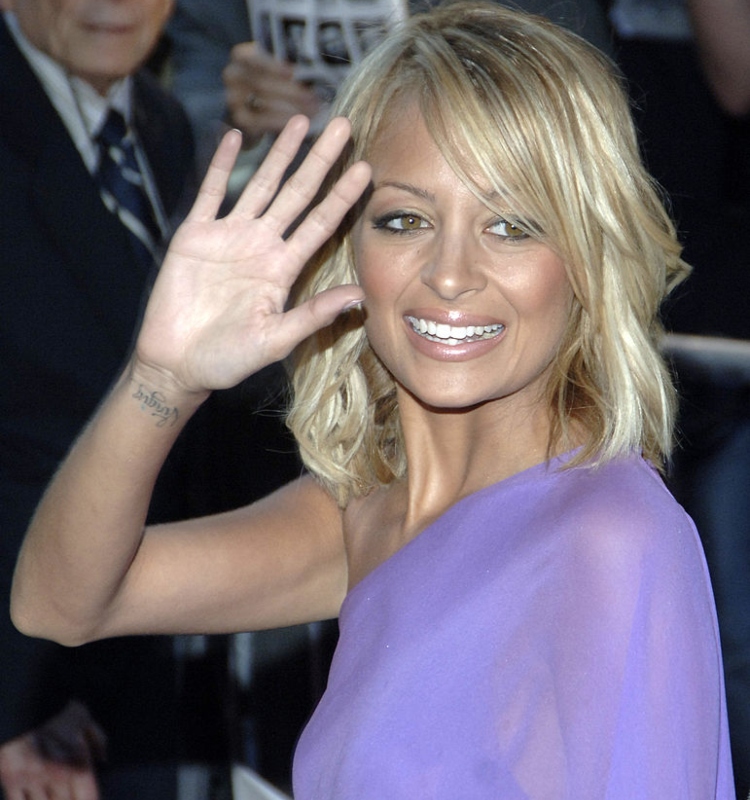 In her teenage years, the Simple Life star made a decision that she would later come to regret when she got a tattoo on her wrist that said "virgin." It's safe to say that some are more permanent than others, and Nicole once revealed to E! that she regrets hers.
A Big Way To Show Commitment
People express some of the most important aspects of their lives and personalities through tattoos. Tattoos are also a big commitment, and if anyone knows that, it's Angelina Jolie. The actress had the name of her second husband, Billy Bob Thorton, inked on her upper arm.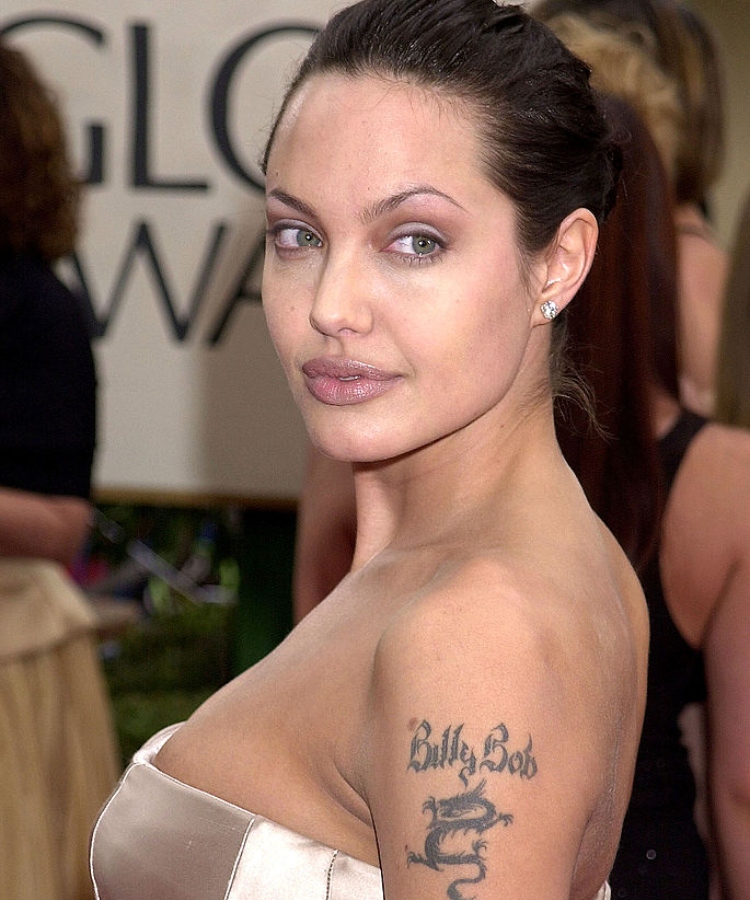 Unfortunately, she had to cover it up after the pair got divorced. She got new tattoos of the coordinates of her children's birthplaces and the name of her next husband, Brad Pitt.
This One Must Be Close to the Heart
Lana Del Ray has an impressive discography under her belt, but there's one album that seems to be extra special to her – Paradise. And how do we know this? You only have to take a quick peek at her left hand.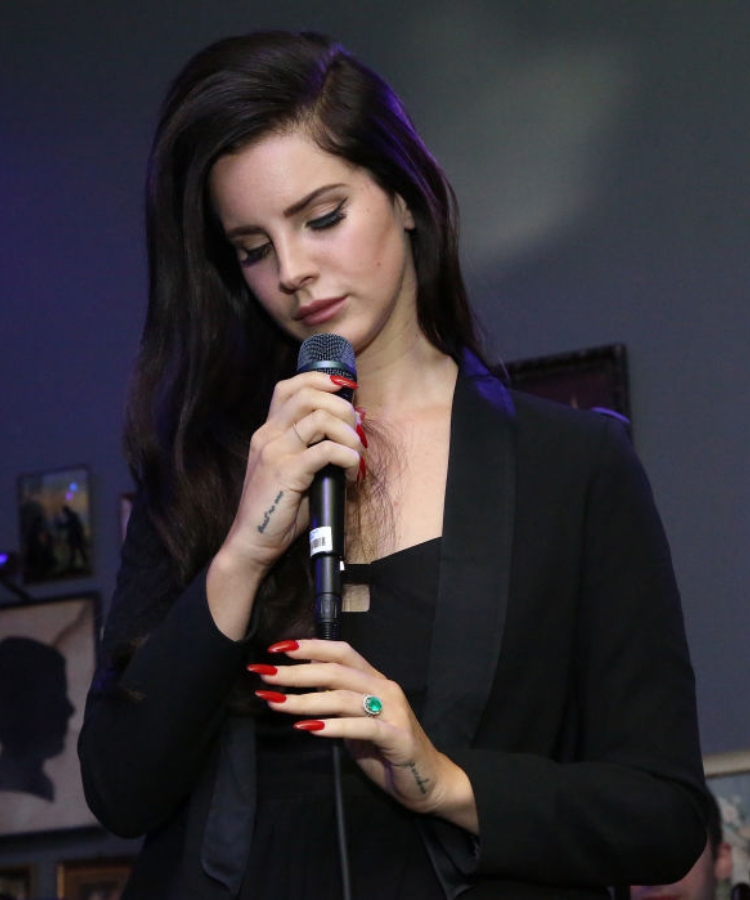 There you'll find a tattoo of the album's name, proudly inked for all to see. It's clear that Lana poured her heart and soul into making it, and this tattoo is a testament to her passion for her music.
Whiz Khalifa Loves His Kids
Wiz Khalifa seems to be one of the biggest fans of tattoos – they pretty much cover his entire body! The sweetest of all these tattoos has to be the one near his right eye, one that has the name of his son, Bash.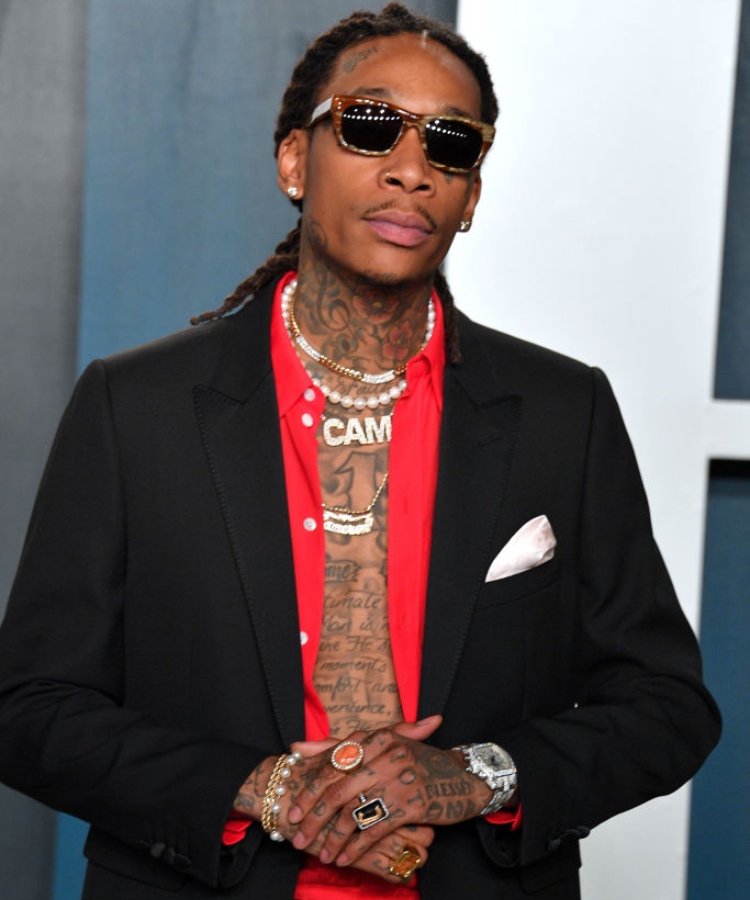 It goes to show that Wiz really loves his kid that he would get a painful tattoo in such a sensitive place just to have a permanent reminder of Bash.
Remember to Breathe, Drew
People get tattoos of the things that are very important to them. The actress, producer, and talk show host Drew Barrymore took it one step further and got tattooed the most important thing to all living beings – the word "breathe."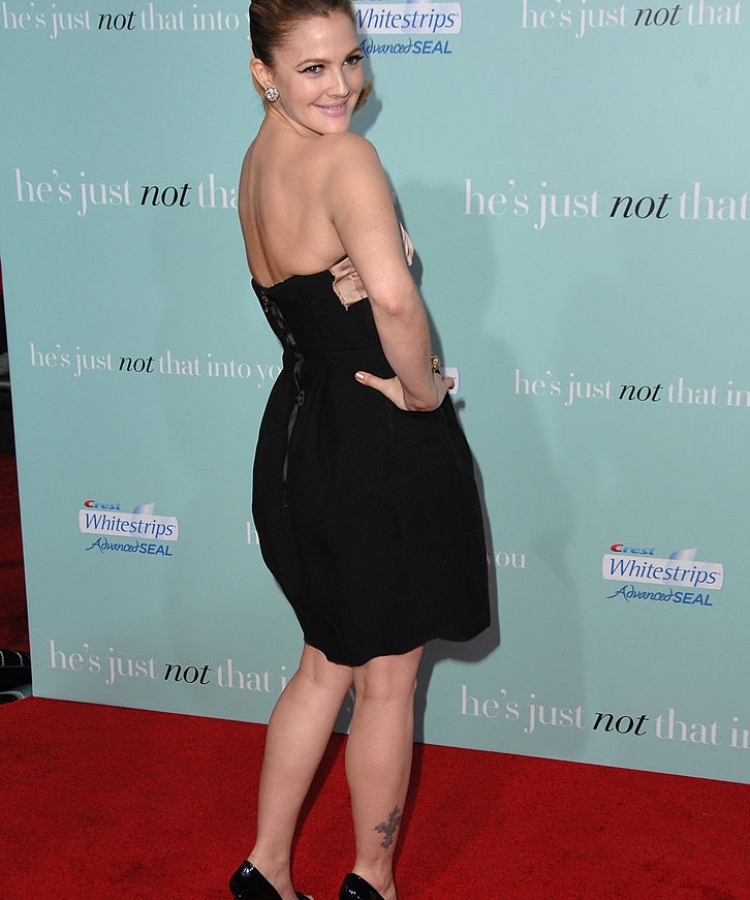 Maybe it's a way to remind herself that even the most difficult times can become easy if one knows how to calm their nerves.
Amber's Sons Are Always on Her Mind
Amber Rose is famous for her out-of-the-box fashion choices and outspoken personality with a tattoo that's hard to miss. The words "Bash Slash" are scrawled across the crown of her forehead in bold, black letters in honor of her sons – and yes, Bash is Wiz Khalifa's son.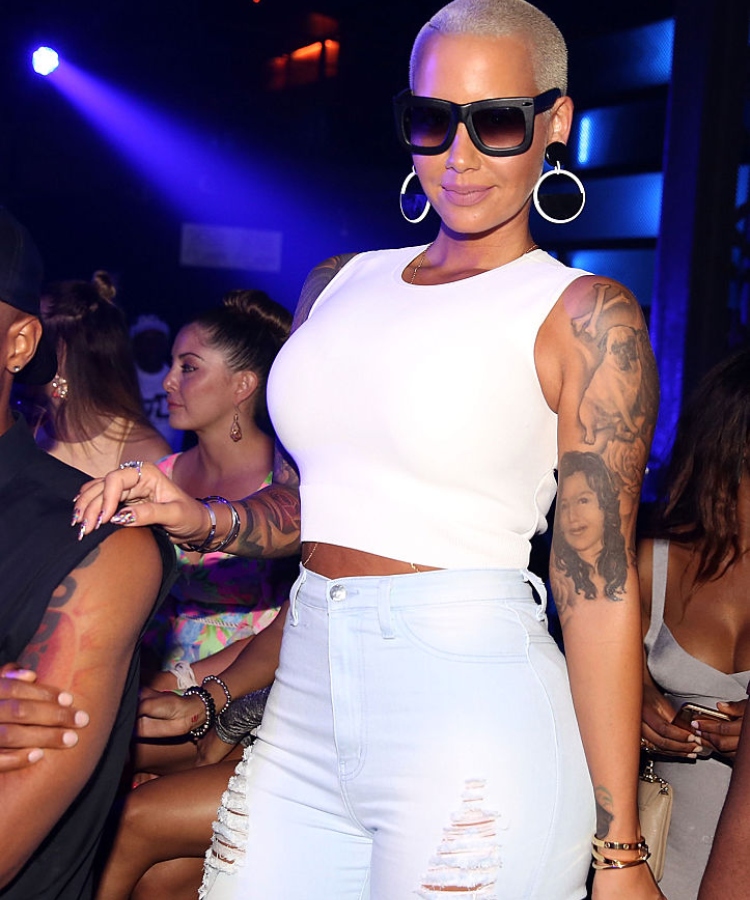 While some have criticized the ink as being too extreme, the star has defended her decision, stating that she wanted to show her dedication to her children in a unique way.
A Throaty Affair: Moby's Vegan Ink Message
Singer and record producer Moby is also widely recognized for his outspoken support of veganism and animal rights. He is so committed to the movement that he had renowned tattoo artist Kat Von D ink the phrase "vegan for life" on the right side of his throat.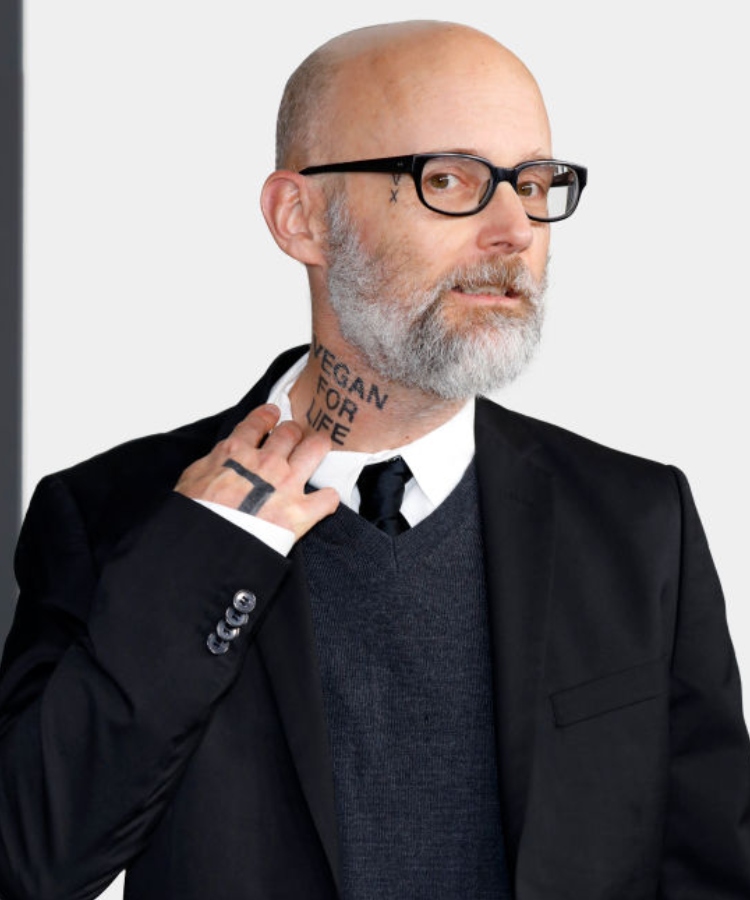 The large black lettering is a permanent reminder of Moby's commitment to a vegan lifestyle and his belief that animals deserve respect and compassion.
From Cluster of Hearts to Tribal Warrior
Mike Tyson, the legendary boxer known for his ferocity in the ring, is well-known for his infamous tribal tattoo. Inked onto his face, the pattern has become an iconic symbol of the boxer's tough-guy image.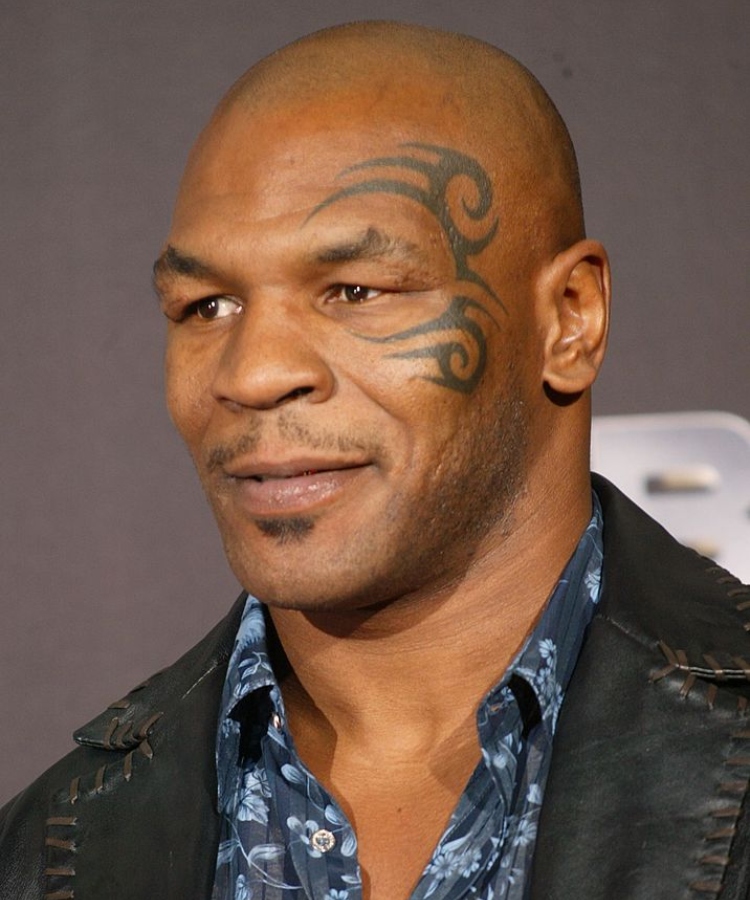 Funnily enough, Tyson has revealed that he originally planned to get a different design – a cluster of hearts. He changed his mind at the last minute and went with the tribal design inspired by Maori warriors.
Barb Wired: Pamela's Arm Ink
When someone talks about Pamela Anderson, one thing that pops into people's heads is her barbed wire armband tattoo. As it happened, when Anderson sat for her infamous arm tattoo in 1995, she wasn't attempting to make a statement.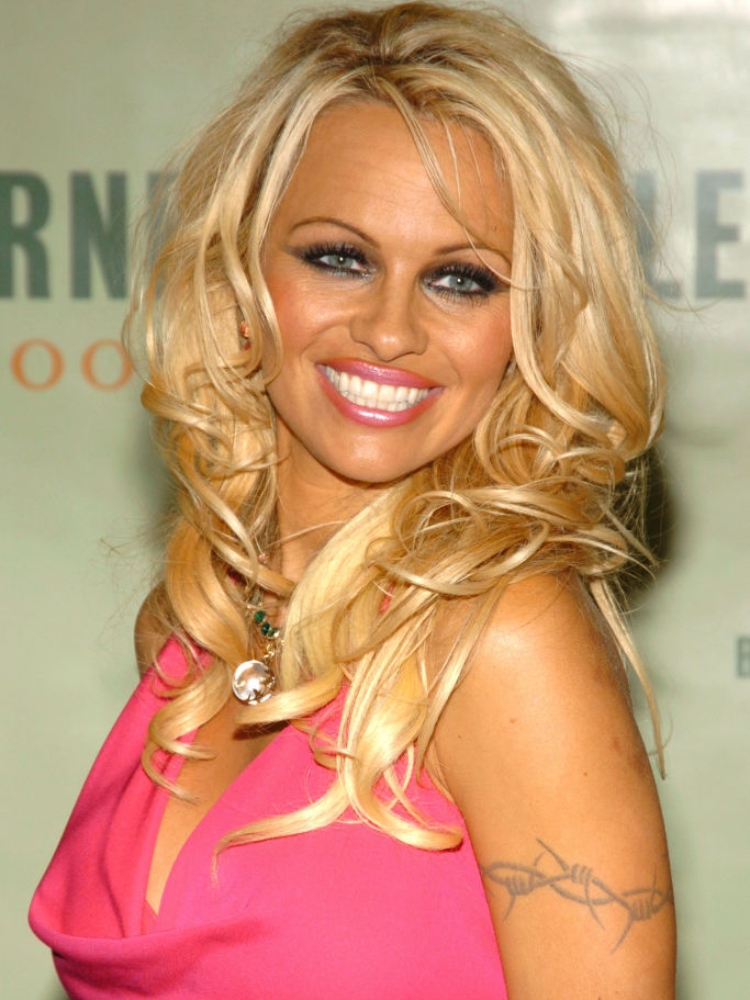 According to one of her interviews, the star simply didn't want to spend hours in the makeup chair each day while filming the action movie Barb Wire. So, she decided to get the barbed wire design permanently inked on her arm.
She Can't Stop, Won't Stop
Model actor Cara Delevingne's tattoos are as famous as she is, with over 20 designs adorning her body. Her tattoo journey began in May 2013 with a lion tattoo on her index finger, but she has since also gotten tattooed by her Suicide Squad co-star Margot Robbie.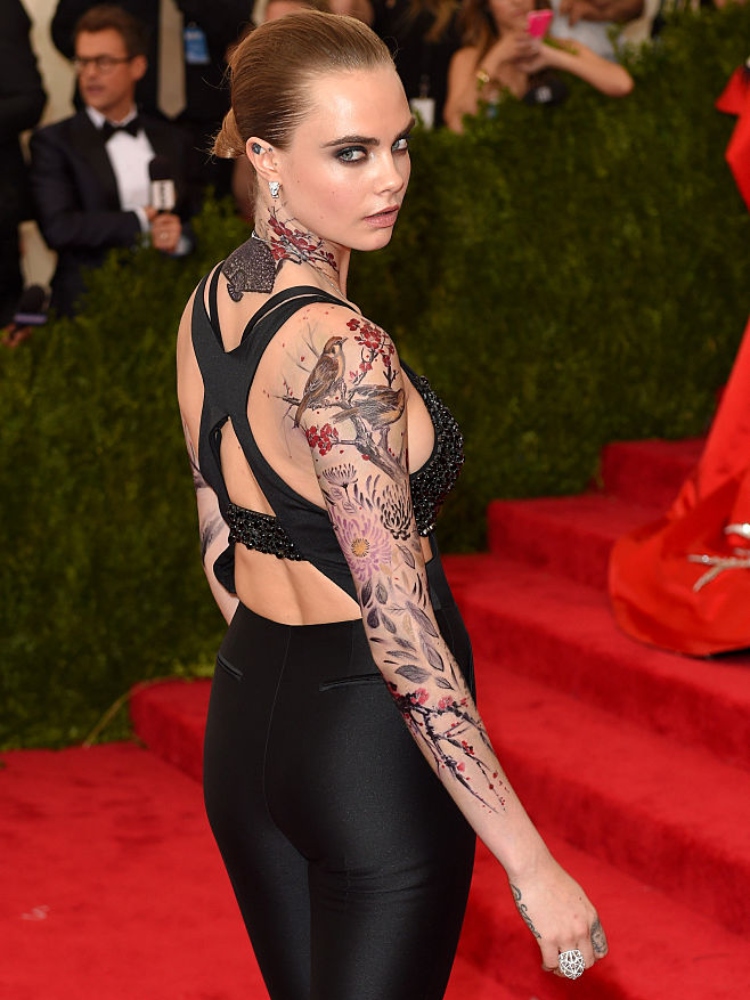 In an interview, Delevingne confessed she was obsessed with getting inked. The star's favorite tattoo artist is Bang Bang (Keith McCurdy), who is also the go-to artist for celebrities.
Charlie Sheen's Winning Streak
The name and fame that Charlie Sheen has earned over the years in Hollywood are the most talked about things about him. Sadly, the actor is also known for his many mistakes, but we are not here to discuss that, but we do want to talk about the many tattoos he's gotten.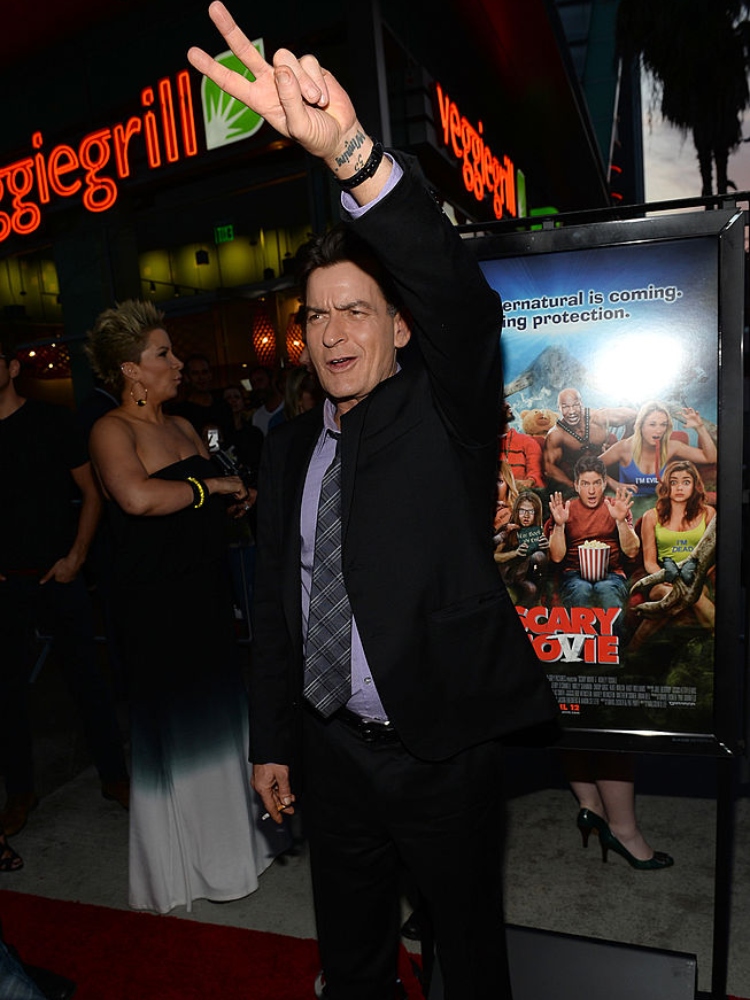 The Two and A Half Men star got inked at least 13 times, and the tattoo that caught our attention was the word "winning" on his wrist. 
In Honour of Riri's Nana
Rihanna is known for her music, the brand Fenty, and her many tattoos. The singer has countless inkings scattered across her body, but there's one that holds a particularly special place in her heart.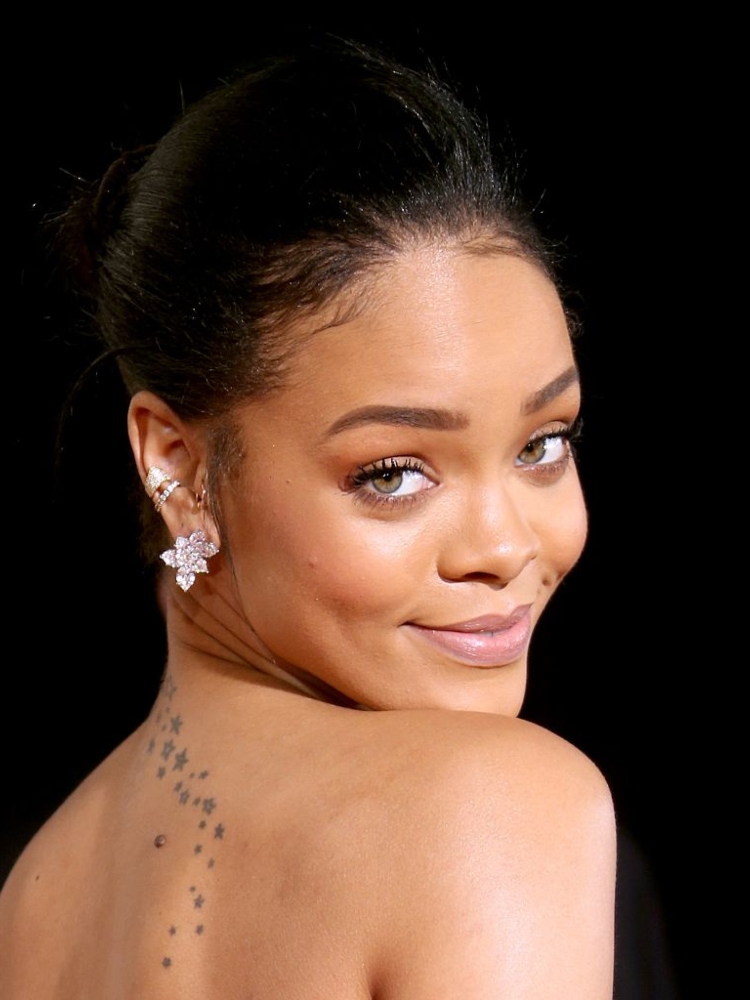 In 2012, she decided to honor her late grandmother by getting a tattoo of the Egyptian goddess, Isis, etched onto her sternum. It's not your typical spot for a tattoo, but then again, Rihanna isn't your typical celebrity.
It's More than Just a Guitar
On a list of celeb tattoos, how could we miss talking about Shawn Mendes? The singer is just in his 20s and already has ink all over, but the one that has been the talk of the town is the guitar body art on his right arm.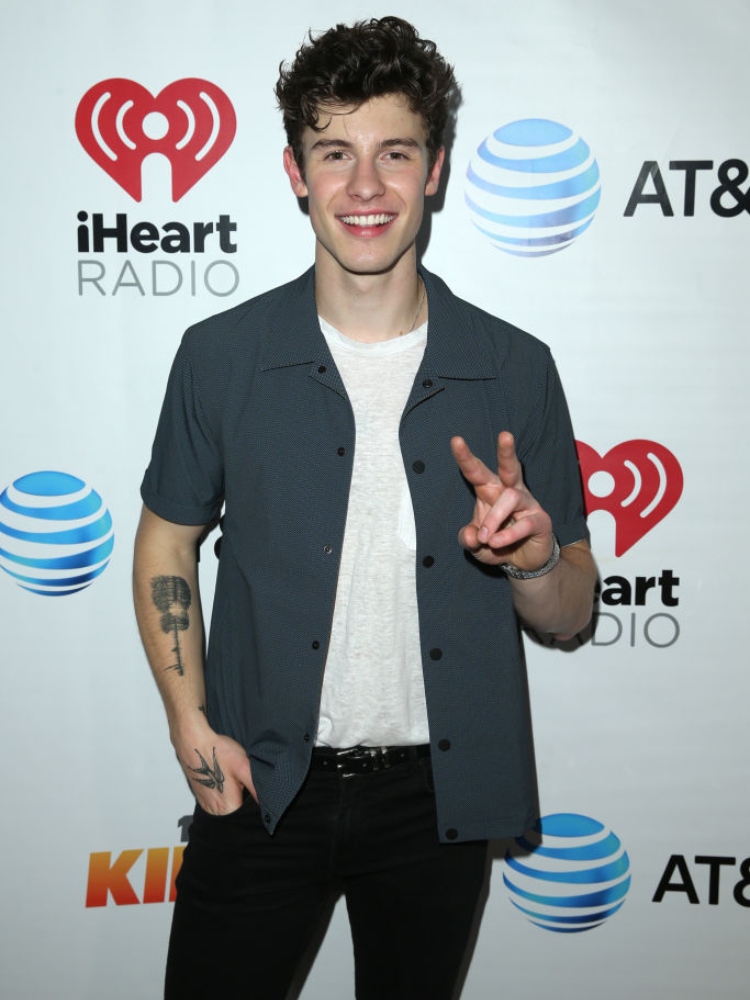 The guitar-shaped tattoo starts with a collection of trees and ends at the Toronto skyline. The pattern is beyond his love for music and symbolizes a combination of natural and artificial objects
Ryan Gosling Learning it the Hard Way
The first time Ryan Gosling decided to get inked, he used a homemade tattoo kit. His little experiment may have got botched, but the results do not disappoint – what was supposed to be a monster with a blood-dripping heart came out as a thorny plant on his forearm.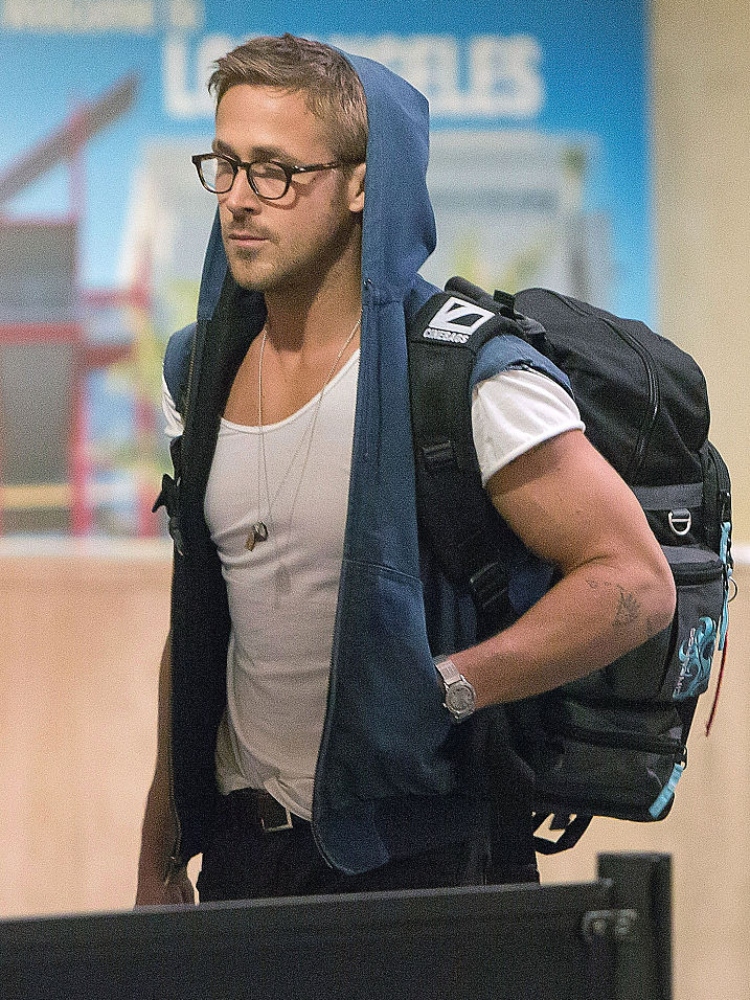 Ryan may be good at many things, but his artistic skills may need some work. Fortunately, The Notebook star went to a tattoo artist for his next body art.  
Hayden Panettiere Regretted Getting This Tattoo
Hayden Panettiere had her heart in the right place when she got the phrase 'live without regrets' in Italian inked on her side. Here's the catch – the tattoo artist misspelled a word, changing the entire meaning of the phrase. Oh, the irony!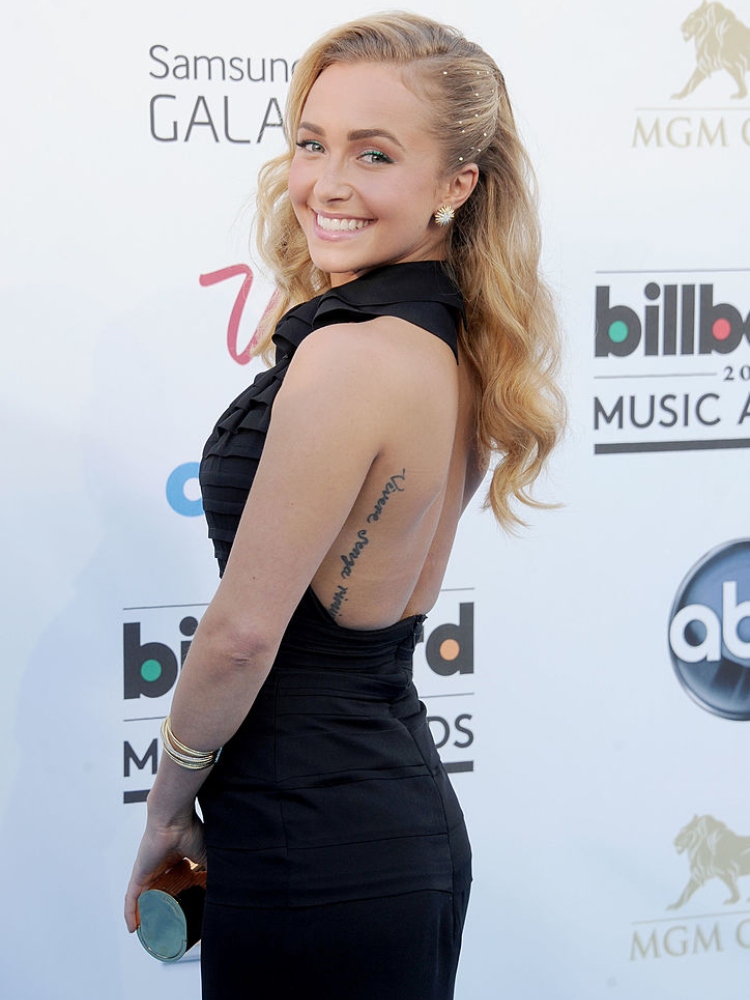 Initially, the actress decided to live with the tattoo as it was her life motto, but four years later, she got it removed. Guess there were some regrets after all.