Family Who Won $300 Million Lottery Spends It Unexpectedly
It's everyone's dream, isn't it? Have you ever said, "Well, I can do this or that when I win the lottery?"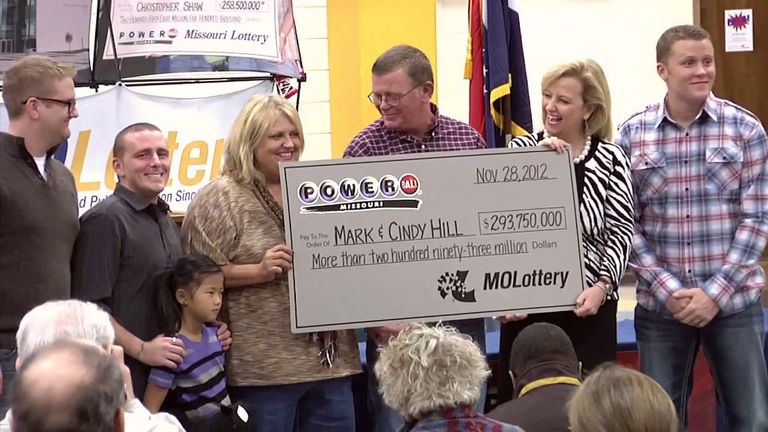 Well, Mark and Cindy Hill of Dearborn, Missouri, got that chance. We don't know what you would do, but there seem to be two choices – spend it or share it. Let's find out what this couple did – it amazed us and wowed their community.
A Quiet Life, A Quiet Couple
The Hills were a quiet couple living in their mid-sized home in Dearborn at the time of the Lottery winning in November 2012. Mark worked in a factory, and Cindy had been unemployed for two years after working as an office manager.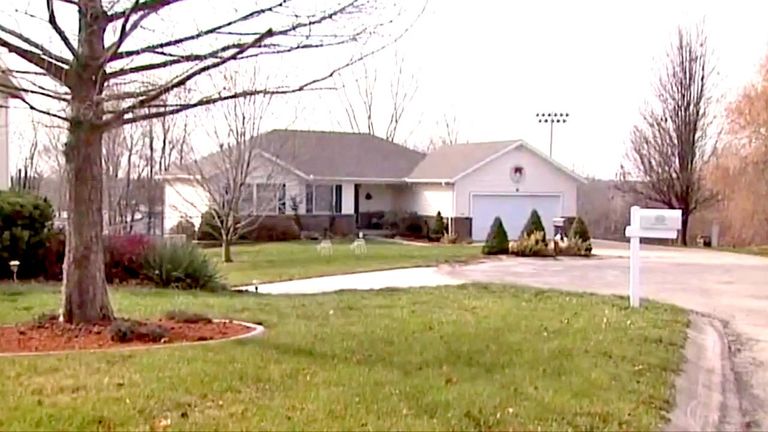 The couple had four children, three sons and an adopted daughter from China, who was six years old at the time. They were thrilled to add a little daughter to their family, knowing that they would give her the kind of life and future she would not have had in China. 
Let's Buy a Lottery Ticket
In November of 2012, the Powerball jackpot had risen to $587.5 million. Cindy decided to buy five tickets for $10 at a local gas station. She paid little attention to the numbers she chose; in fact, she let the computer pick the numbers for her.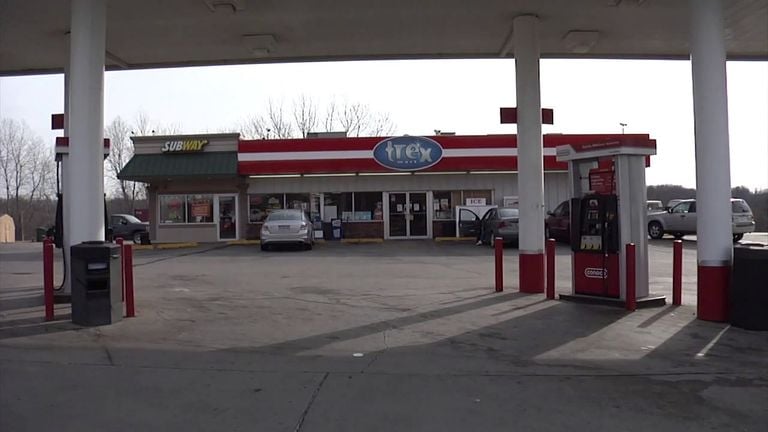 Cindy forgot to take the tickets into the house and left them in the car. Like most people, she'd bought the tickets but never imagined she'd win anything. Most of the times she'd purchased a lottery ticket, she completely ignored it.
The Lucky Ticket
That night, watching the news, Cindy was amused to learn that the winning ticket had been purchased in Missouri. The possibility that the ticket had been purchased in her city and at her gas station seemed extremely remote.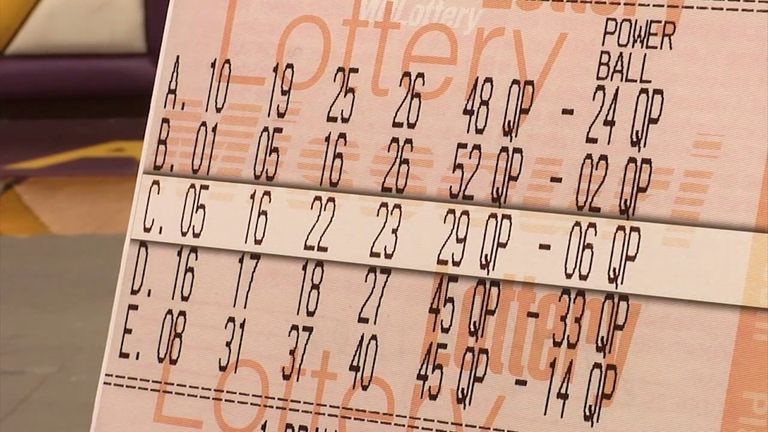 Nevertheless, when she took her daughter to school the next day and heard the news again on the radio, she decided to stop at a local convenience store to check out the lucky numbers. She didn't have to drive home to get her tickets because she had left them in the car.
Checking the Ticket
Cindy checked each of her five tickets. Suddenly she gasped and checked again and again. Sure enough, the winning numbers were on one of the tickets she'd purchased at the gas station. She could not believe her eyes.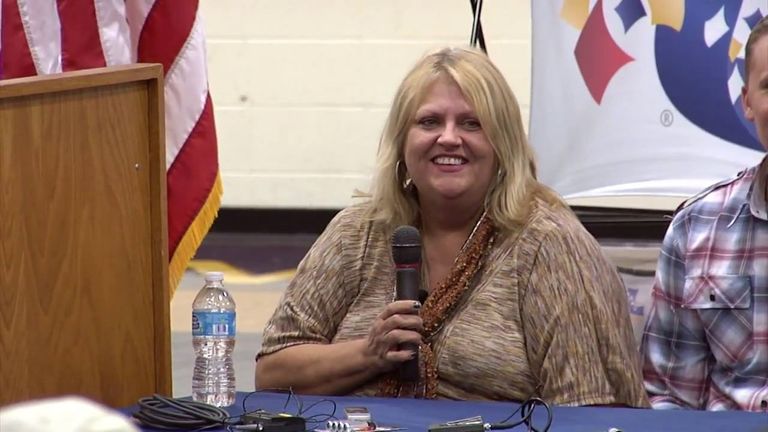 She quickly called Mark, not even knowing how to tell him the news. How do you tell your husband that you've become multi-millionaires in one day? Breathless and hardly able to speak, she said, "I think I'm having a heart attack…I think we just won the lottery!"
Half the Jackpot
The Hills' take was half of the jackpot, which came to about $293 million. It was hard for this simple couple to absorb that information. They knew their life had changed but could not think clearly about what it would mean for their future.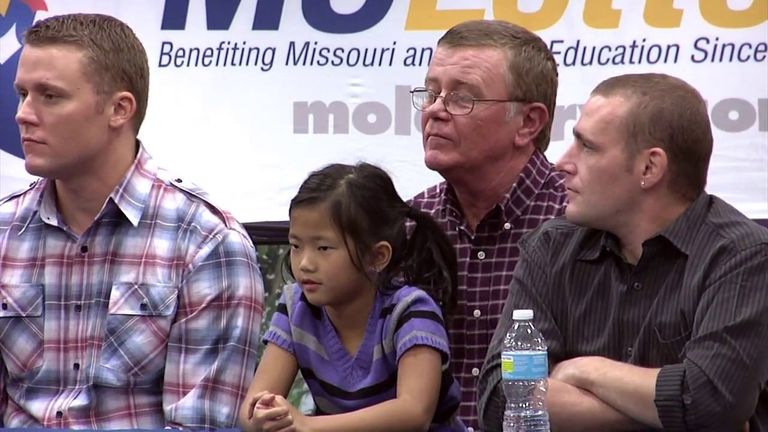 At the time, Mark had been working at a deli packaging factory. He had worked so hard his whole life, and the thought of not having to work was hard to process. His son Jason was thrilled for his hard-working dad.
Glad for My Dad
Jason Hill had always worried about his dad, who worked so hard every day to raise his family. He could not have been happier when he heard about the winnings. The thought of his father finally being able to rest without financial stress was a huge relief.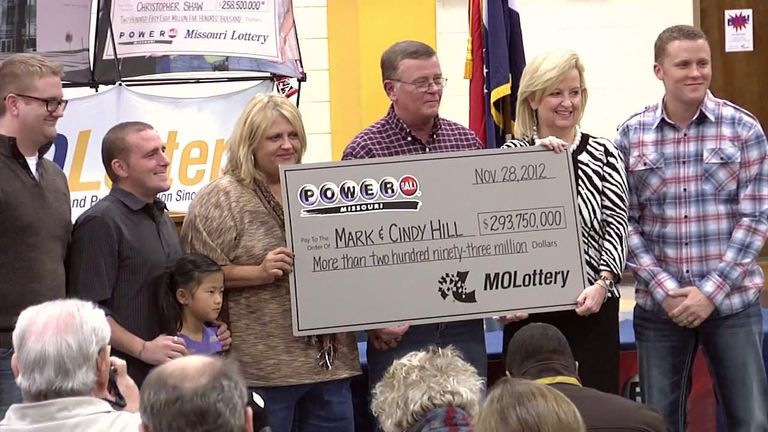 "I'm very happy for him," Jason told ABC News. "He's worked hard in his life; well, not anymore. Well, I hope we all stay very grounded, stay humble, and don't forget who we are."
Cindy's Plans
Cindy had always dreamed of foreign travel. To her, trips abroad were the ultimate luxury, a luxury she never imagined she'd have. The idea that she could finally plan a trip like that was astounding, and she talked about going as far as China.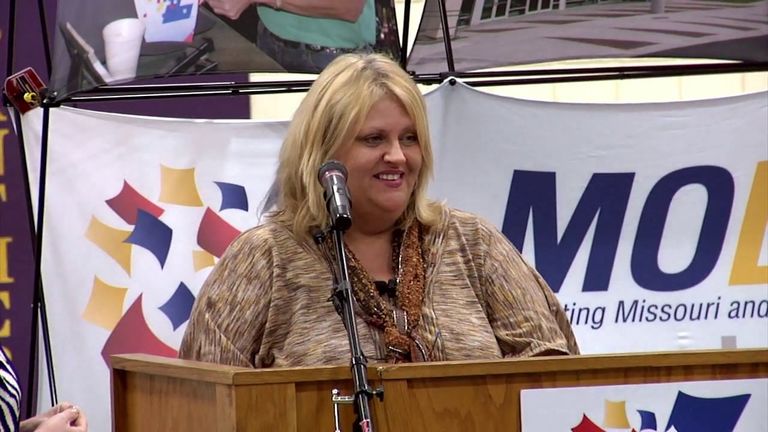 She was thrilled not to have to work and to have adventures with her family. One priority was a visit to Ireland since the family was descended from Irish immigrants. But in the end, she said, they'd go "wherever the wind takes us."
Mark's Plan
Mark thought about what he would do with the money. His vehicle was so old and in a very pitiable condition that he had no choice but to replace it with a new pick-up truck. But after that, what next?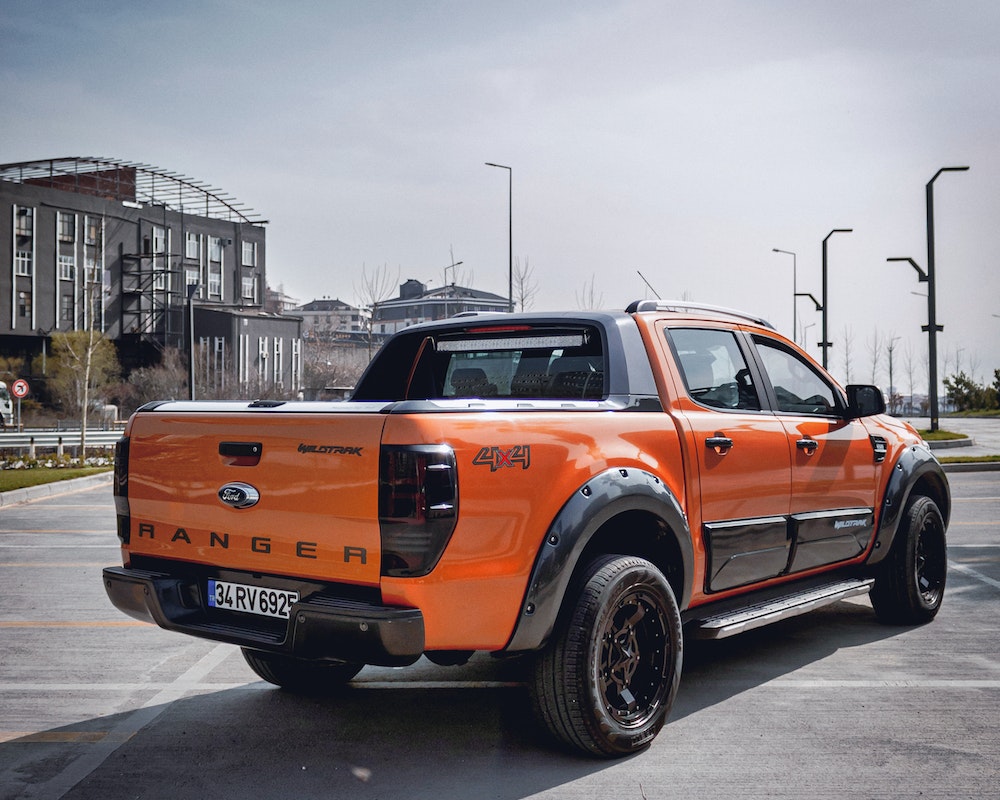 When you don't have a lot of money, it's easy to fantasize about all the stuff you'd get once you get rich. But when you have the money at hand, it's a different ball game entirely.
The Fate of Many Lottery Winners
Many lottery winners have been known to squander their earnings only to get back to square 1. A perfect example is Evelyn Adams who won $5.4 million but gambled everything away.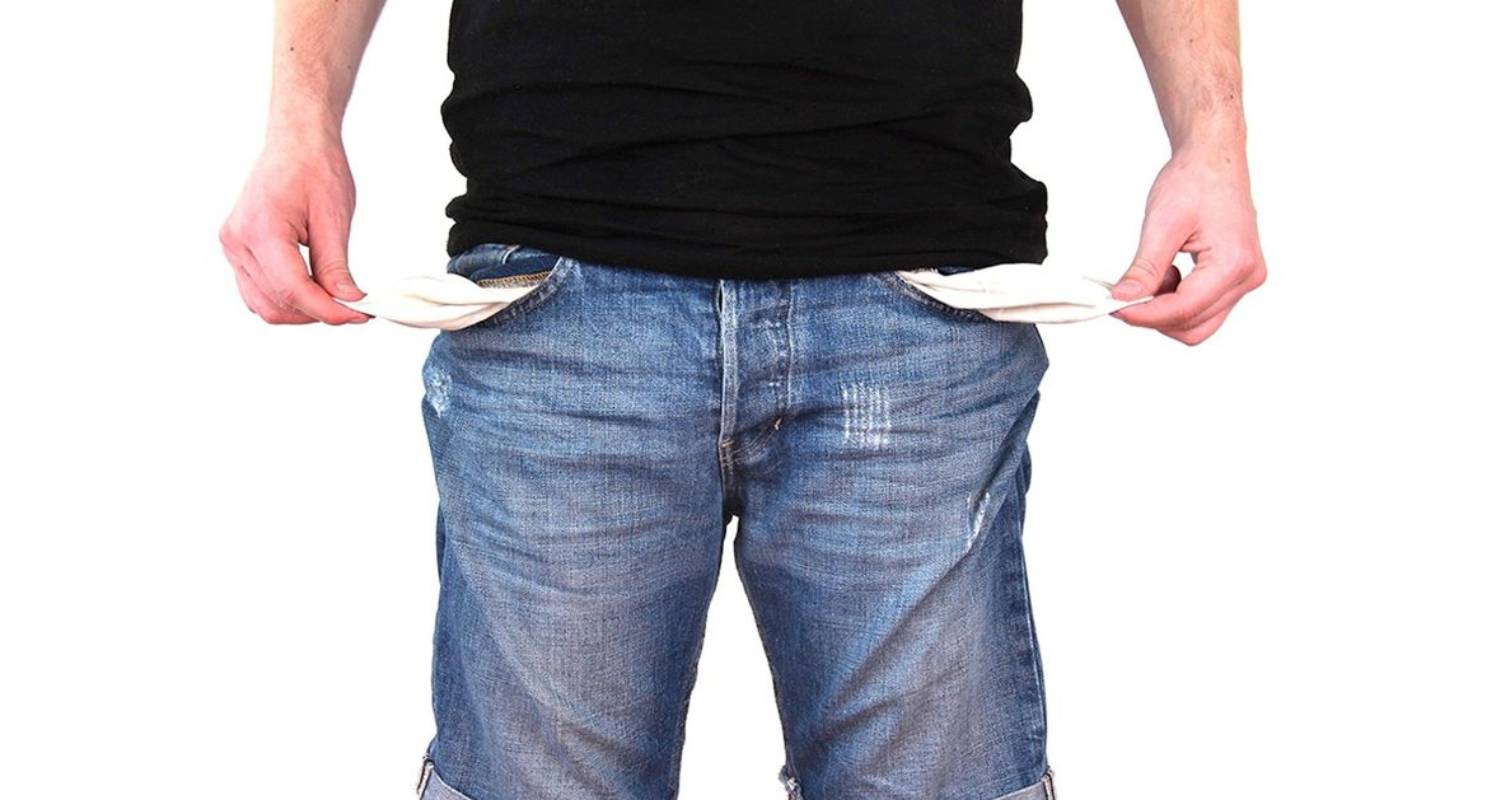 Fortunately, the Hills weren't going to walk the path of some of the lottery winners before them. They were going to dedicate their millions to a much more noble cause instead.
Still at Home
Three months after the windfall, the Hills were still living in their small home in Dearborn. They didn't really think of buying a new home or car, but instead focused on how they could help others. Mark wanted to donate to civic projects in his hometown of Camden Point, Missouri.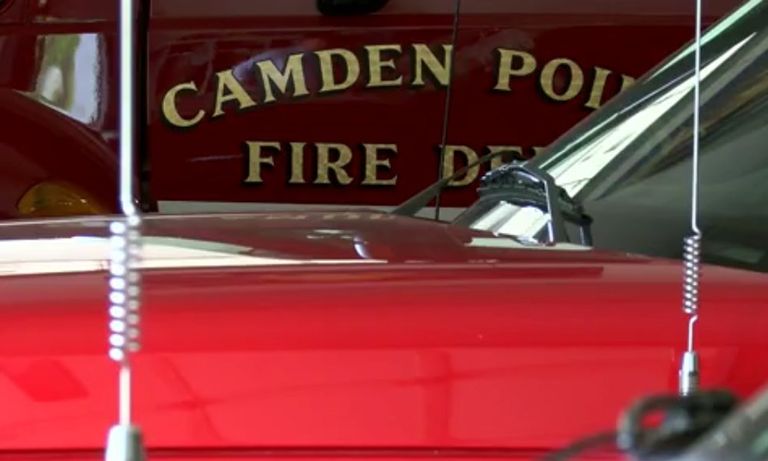 Giving the money to others just seemed natural to them. They were simple people without grandiose dreams, and felt that the money had fallen into their laps for a reason. The Hills really wanted to think about how they spent it. Their generosity didn't go unnoticed.
Helping Out
Walt Stubbs, a friend of Mark's and Cindy's from high school was chief of the fire department in Camden Point. The fire department had received a generous donation from the Hills, and the firefighters were touched as well as surprised.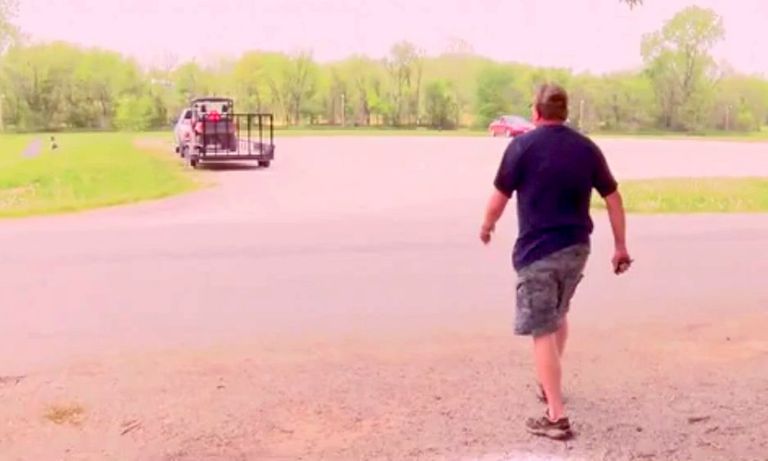 Stubbs said, "They are doing some really nice things for the community, and they've taken care of their family." Knowing the Hills, Stubbs was not surprised at how the family spread their wealth. The Hills' plans, however, went beyond what anyone imagined.
Giving A Whole Lot More
The Hills' next move really shocked the fire department in Camden Point. The couple paid for a brand-new fire station in the town. This was way more than Chief Stubbs could have imagined. The new facility helped to improve the level of service to the community.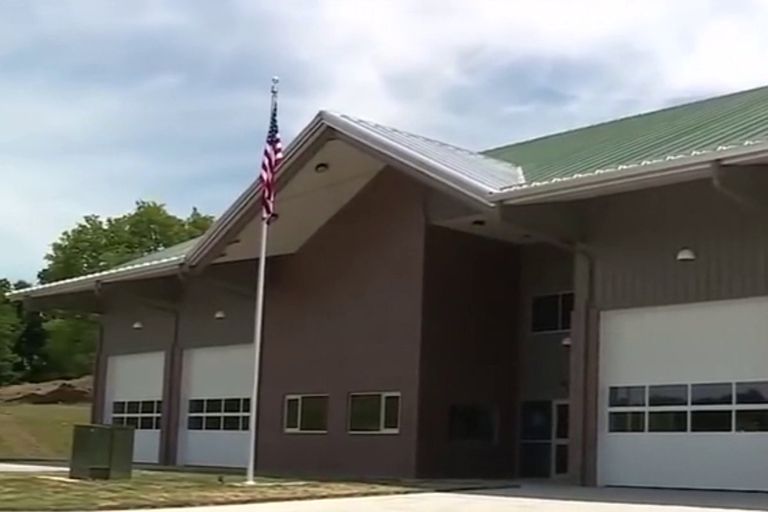 With the new fire department, the Chief and his staff would have a better, faster connection to the main arteries and be able get to local highways more quickly. The building was also constructed in order to save energy, and even included living quarters for the firefighters.
This Would Have Taken 25 Years
Chief Stubbs was exceedingly grateful to the Hills. He explained that it would have taken decades to raise funds if the station had to build without any outside help. Now, within a few months, they had a state-of-the-art building with improved access to the highway.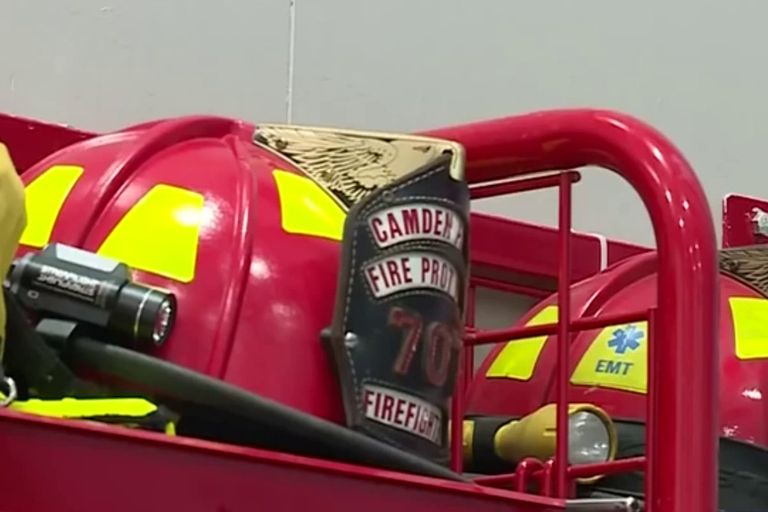 People asked Mark why he chose this particular cause. He explained that years ago, his own father had been saved twice by volunteer firefighters. It was always a cause dear to his heart, and he promised himself that if he ever came into money, his first priority would be to improve the lives of firefighters.
Small Town, Outstanding Fire Station
When Mark was interviewed about his donation to the Camden Point fire station, he responded, "How many towns of 500 people have an ambulance service that's manned 24-7? Very few. I'm proud to be part of that."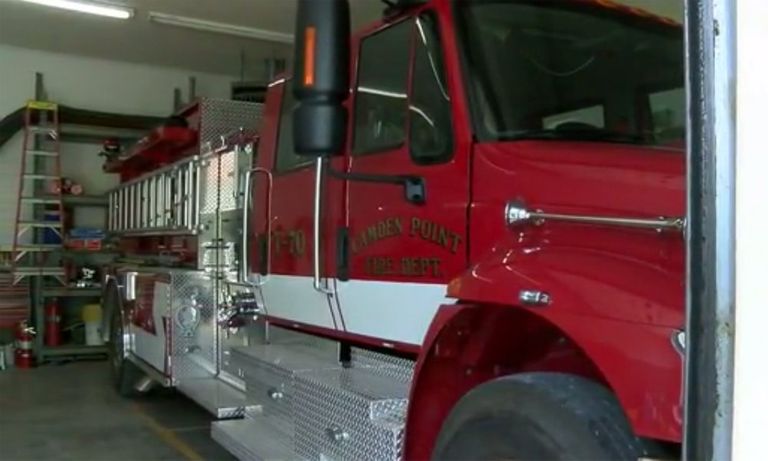 And that was not the only cause the Hills helped. They also paid for a new baseball field for the local kids and donated over $50,000 to the community to use in other ways. Mark was able to fulfill his dream of helping out his hometown.
And There's More!
The Hills' winnings were also used to purchase acreage for a new sewage treatment plant for Camden Point. Mark had grown up with a septic tank in his backyard and knew how difficult it was to maintain. He wanted more for the town's current residents.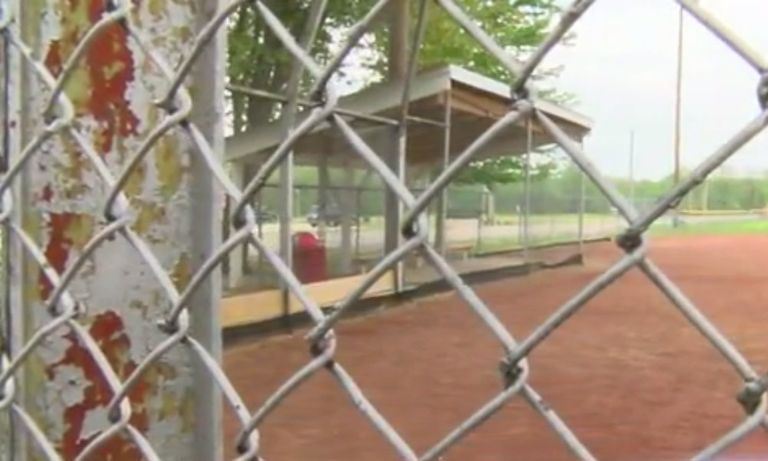 With the new sewage treatment plant, the residents would be able to stop using their septic tanks and make use of the town's sewage system. Camden Point's mayor, Kevin Boydston, was thrilled with the donation and for what it meant to the town's progress.
The Town is Grateful
Mayor Boydston's words express the feelings of most of Camden Point's residents, "I've said all along that these lottery winnings could not have gone to a better couple. They are giving back to the community, just like they said they would."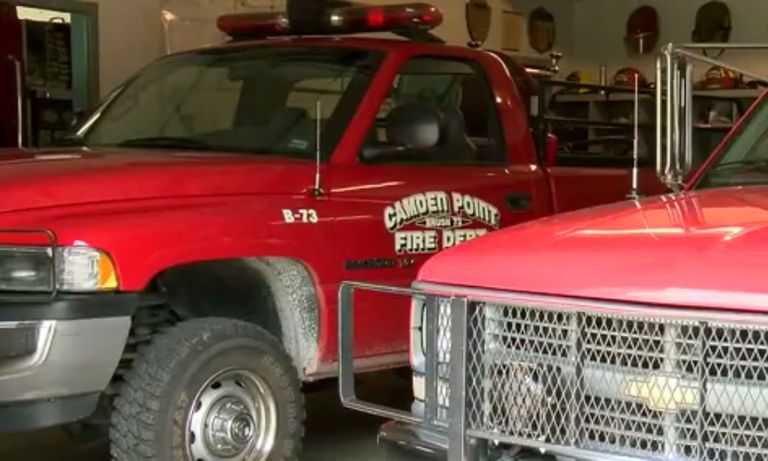 The Hills continued to spread their incredible wealth in other areas as well. Their old high school received considerable funds, allowing Cindy and Mark to honor the place where they and their friends enjoyed their teen years.
Scholarships
Since both Cindy and Mark were graduates of North Platte High School in Dearborn, they made a decision to help current and future students by donating to the school's scholarship fund.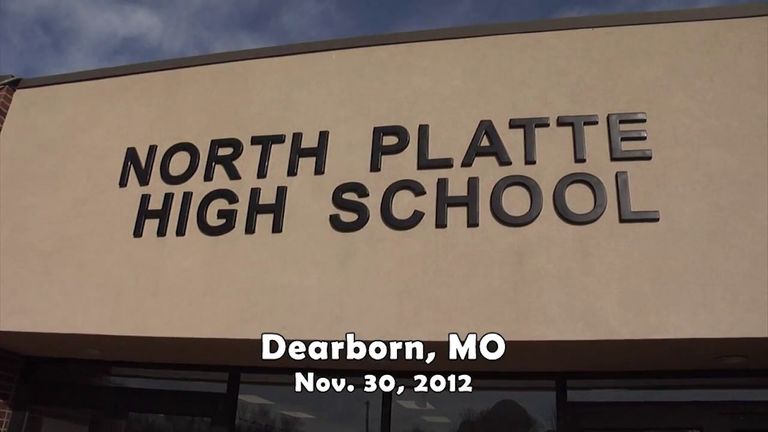 To be sure, the local families were deeply grateful for the boon to the fund that will help current and future students. But most proud was Mark's mother, Shirley, who was so thrilled that her son and daughter-in-law chose to share their winnings in such a meaningful way.
Staying Grounded
As Mark's mother said, "…they stayed grounded. That's their nature." Shirley recognized that this humble couple did not think of themselves first but rather how they could help others when they won close to $300 million.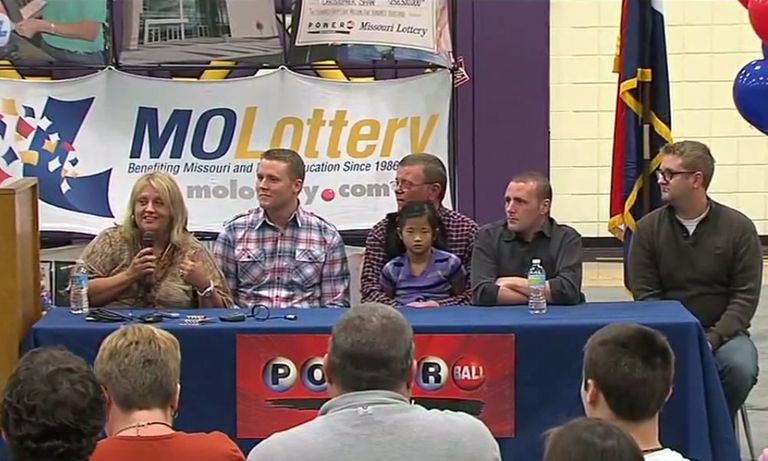 Everyone around them noticed and appreciated this generosity and humility. While many couples with that kind of money would spend wildly on new cars and homes, this couple looked inward to figure out what they were meant to do at this point in their lives.
Thank Yous
The Camden Point Fire Department showed its thanks by dedicating its new facility to Mark and Cindy. There was a grand celebration, and the residents had a chance to approach the couple and express their gratitude personally.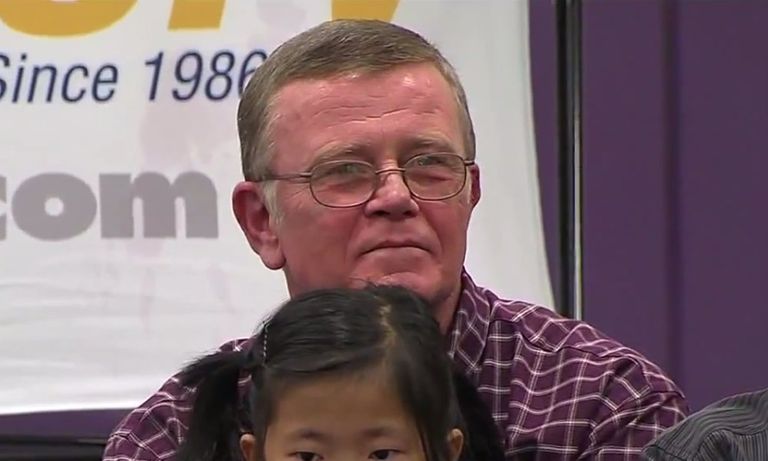 Being shy and rather private, neither Mark nor Cindy wanted any kind of celebration or event to recognize what they had done. They preferred to stay out of the limelight. However, they realized that the residents really wanted a chance to meet them and thank them in person.
An Amazing Family
Camden Point Fire Protection District Board President Steve Folck said he recognized and appreciated that the Hills would have preferred to stay out of the spotlight and appreciated their tremendous humility.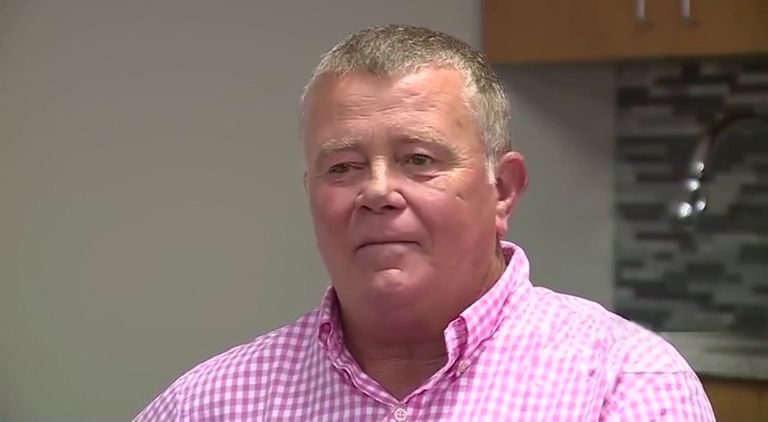 Then he said, "But he's done things for the city of Camden Point, for North Platte High School, and it's ongoing." He added, "I mean, his generosity just knows no bounds. It's just an amazing family." He knew that the town's residents would never forget what the Hills had done for their town.
Many Lessons To Be Learnt
Mark and Cindy's actions have given us foods for thought to last our lifetime. But we are mostly touched by the selflessness of their actions.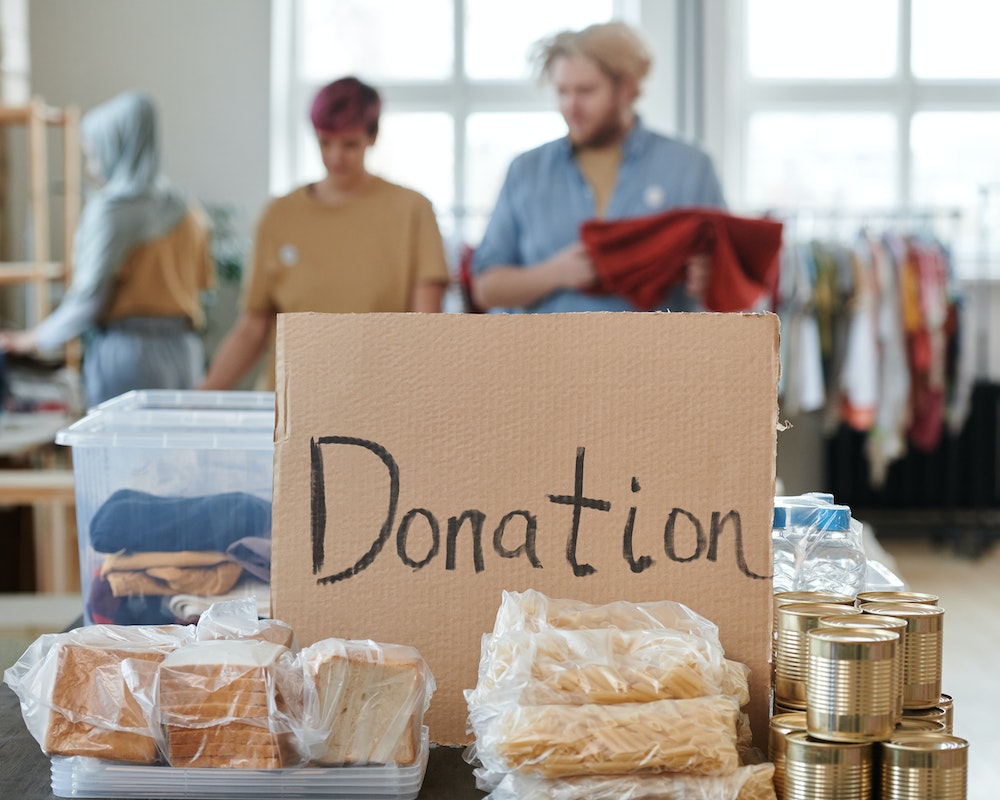 Even though they were blessed with such huge sums, they chose not to be defined by their money. Instead, they are going to be defined now by their caring hearts. They've given a whole new meaning to the phrase, "it's the heart that counts."
Building a Solid Legacy
The couple have also taught us a valuable lesson about building legacies of goodness that last forever. Although they may not have gotten instant material gratification for their actions, they have, for sure sown the seed of long-term fulfillment, not only for themselves but their children also.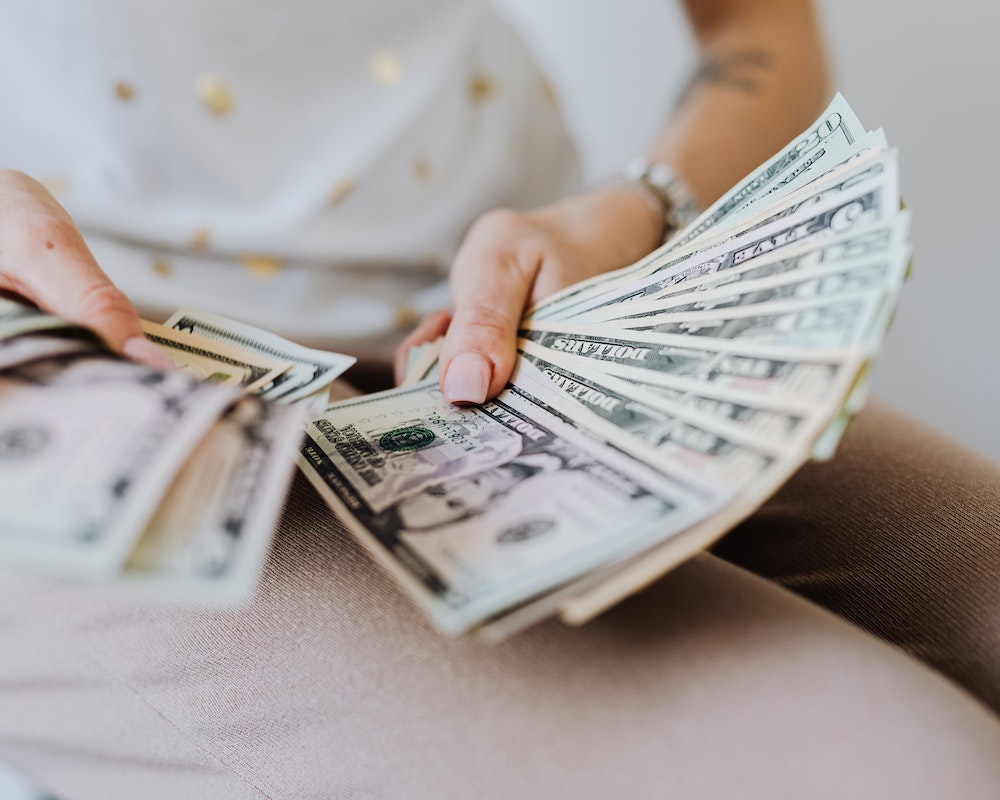 Isn't it such a great honor to come from a family with such notable deeds attached to their names?
The Unquantifiable Joy of Giving
All in all, we're grateful for this incredible story that serves as a worthy distraction from the sad after-lottery tales of winners like them. If you're hoping to win the lottery someday, this couple may just be your new inspiration to try harder.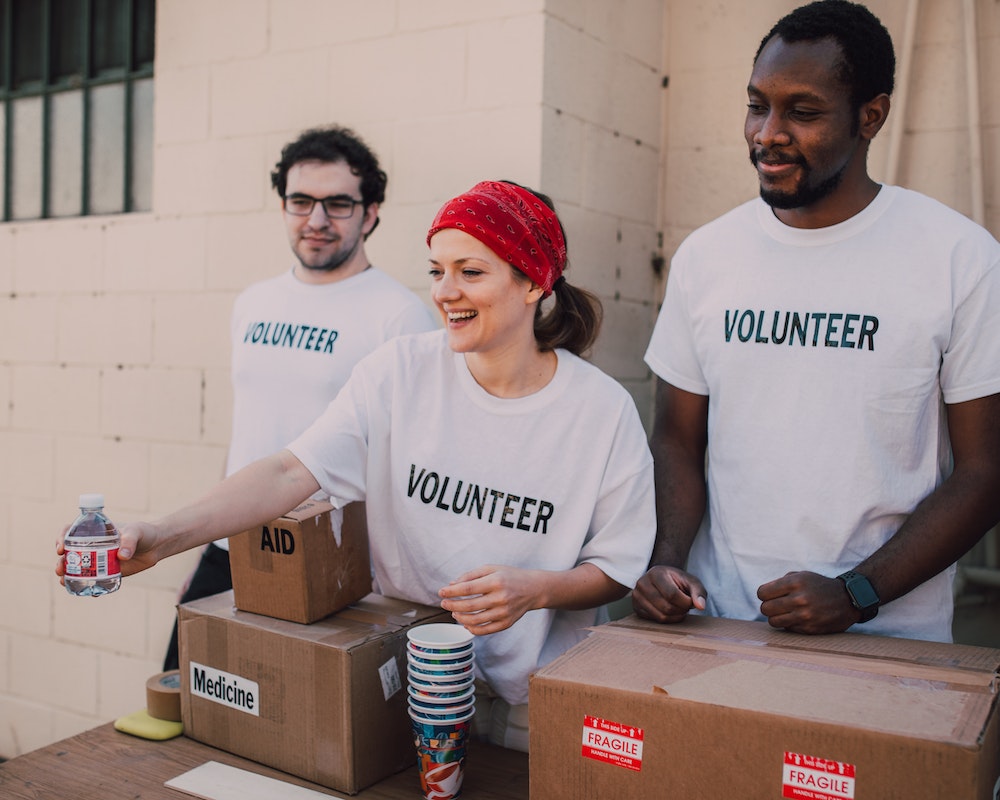 However, you don't need a million dollars to make a lasting impact in your local community. Seemingly small acts of kindness like volunteering, social advocacy, sharing your knowledge, etc., can go a long way.