Facebook will be bringing back new sharing in Australia among user feeds in the next several days after coming up with an agreement with the country's government. The social media site made a dramatic move of mitigating news content Australia last Wednesday after an argument over a planned media code that is projected to become law soon after voting. The regulations are demanding Facebook as well as other major tech companies such as Google to make agreements with publishers for content posted on their social media platforms regarding revenue shares.
The Australian treasurer announced that the code was being considered to provide additional clarity to digital platforms and use media businesses about how the code is intended to operate to strengthen further the framework for ensuring media businesses are fairly compensated.
The amendment will mean that the code will now include a two-month mediation. They require digital platforms such as Facebook to agree on deals before they are forced to enter into negotiations. The government will also be considering commercial agreements tech platforms have already made with local news agencies and publishers before deciding if the code applies to them. The government will be providing them a one-month notice before reaching an inconclusive decision.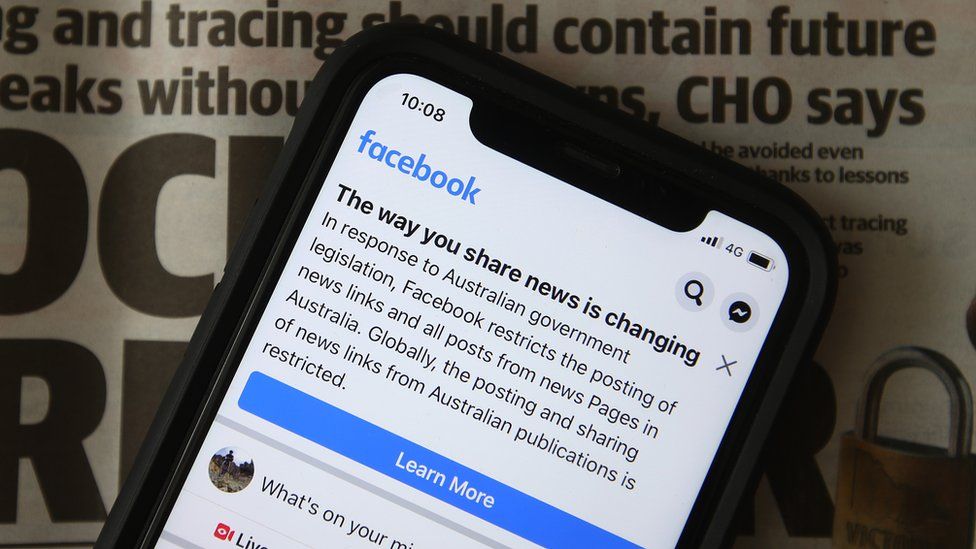 The managing director of Facebook in the region said that the company was pleased with the changes. He added that they addressed the core concerns of Facebook about allowing commercial deals that inherently recognize the value of the platform in providing publishers relative to the value received from them.
In the past week, the restrictions of Facebook meant that Australian publishers were blocked from sharing or even posting content from Facebook pages. Because of this, users in Australia were not able to view or share Australian or international news content.
In April 2020, the Australian government announced that it would adopt a compulsory code to order Google, Facebook, and other giant tech companies to recompense local media for recycling their content. It will do this after an earlier attempt to create a voluntary code with the companies has been stopped.
As it lobbied against the proposed law, Facebook threatened to mitigate the public sharing of news content in Australia in September. Tech giants also claimed that user experience in Australia might suffer and suggest it may no longer be able to have free services in the region.
Facebook in Australia
Facebook use in Australia is dominated by the 25 to 34-year-old demographic. It has over 3,000,000 Australians in this age bracket utilizing the network site since 2019. However, younger people tend to use Facebook less compared to older generations. The usage rate is around 70% in Australia.
How do Australians use social media?
A majority of Australians utilize social networking sites to connect with family and friends. The millennial generation also utilizes these applications to share photographs and videos of their activities. Because of this, the use of Instagram, an application that makes it effortless to capture, edit, and share photos and videos online, has amplified. Facebook and YouTube were used together by a majority of the proportion of consumers when it comes to finding, reading, and watching the news. It is mainly due to the convenience and effortlessness of accessing current events.