Embrace The Kenergy With These AI Photos Of Ken Dolls From All 50 U.S. States
Did you think you would go on with your life without stumbling upon AI-generated photos of Ken Dolls? Nope! With the new release of the Barbie movie, there has been Barbie fever everywhere lately, and Ken has proven to be the star of the show.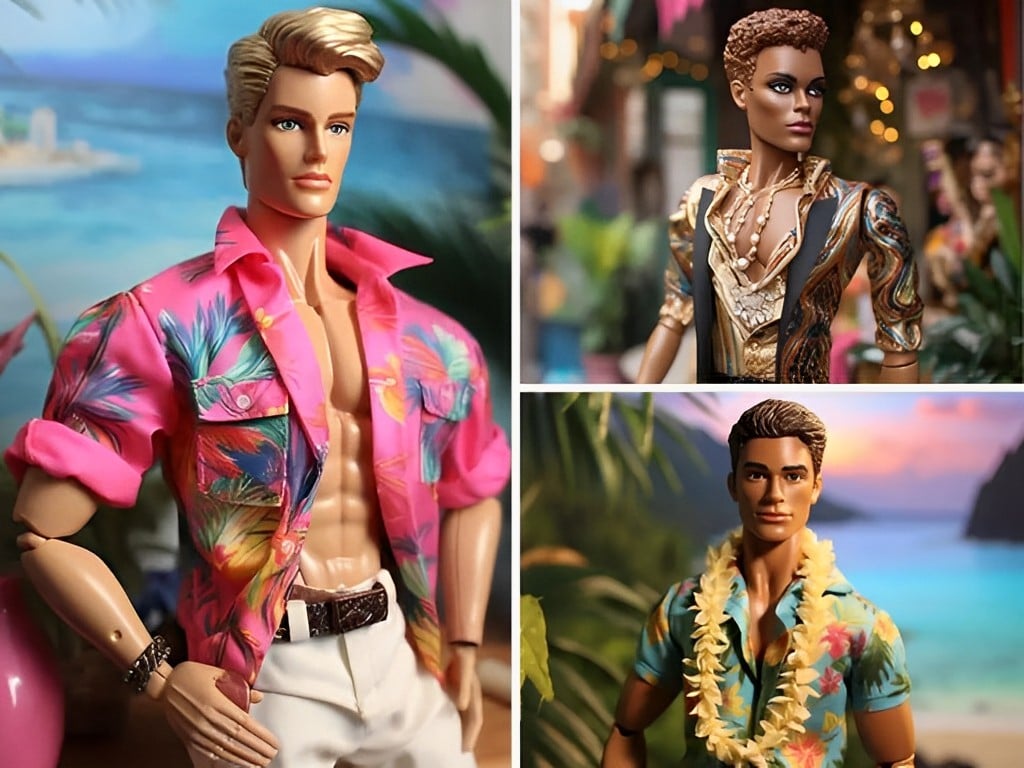 So, get ready and fasten your seatbelts because we're taking you on a Ken-tastic roadtrip across America. Thanks to Midjourney's amazing images,you'll get a look at what Ken would look like if he lived in each state.
Alabama
Sweet Home Alabama, indeed! Even though the state's unorthodox martial practices aren't agreeable to all and can cause some heated arguments, it still has plenty to offer.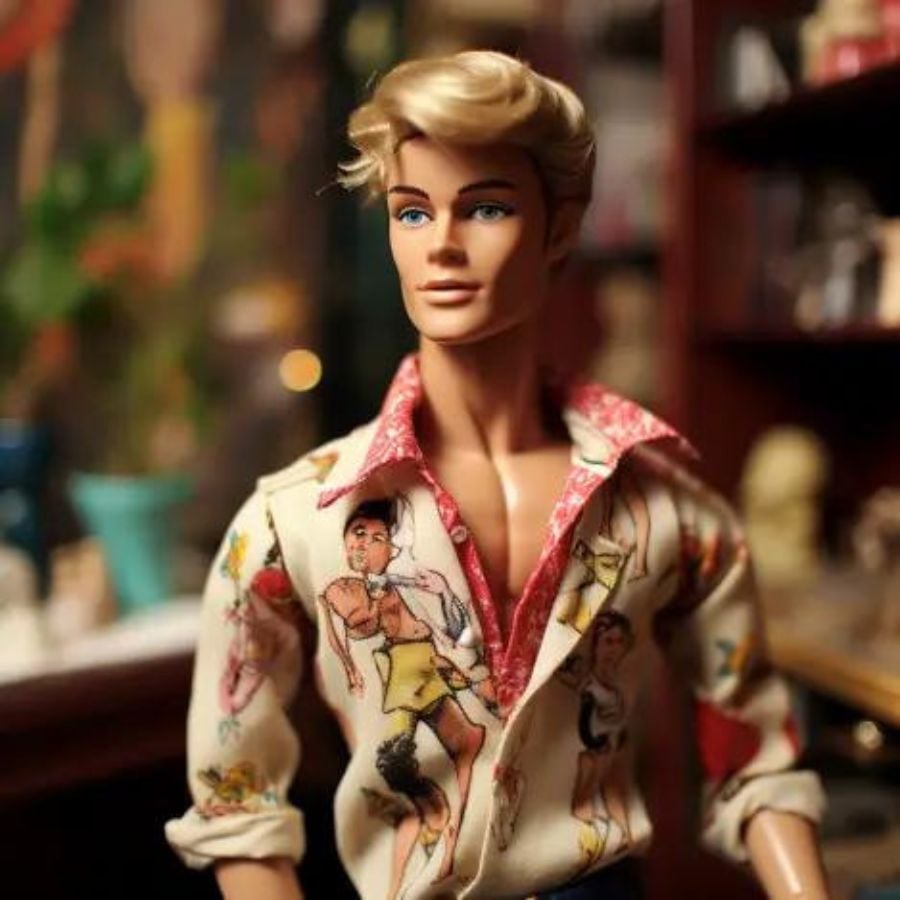 It appears as though this Ken Doll fits right into the southern lifestyle and is certainly a charmer. There's nothing better than some southern hospitality and he will make sure you feel right at home.
Alaska
If you have never traveled to Alaska before, you should definitely consider planning a trip to this stunning state! All your problems will fade away once you step into the breathtaking paradise that is Alaska.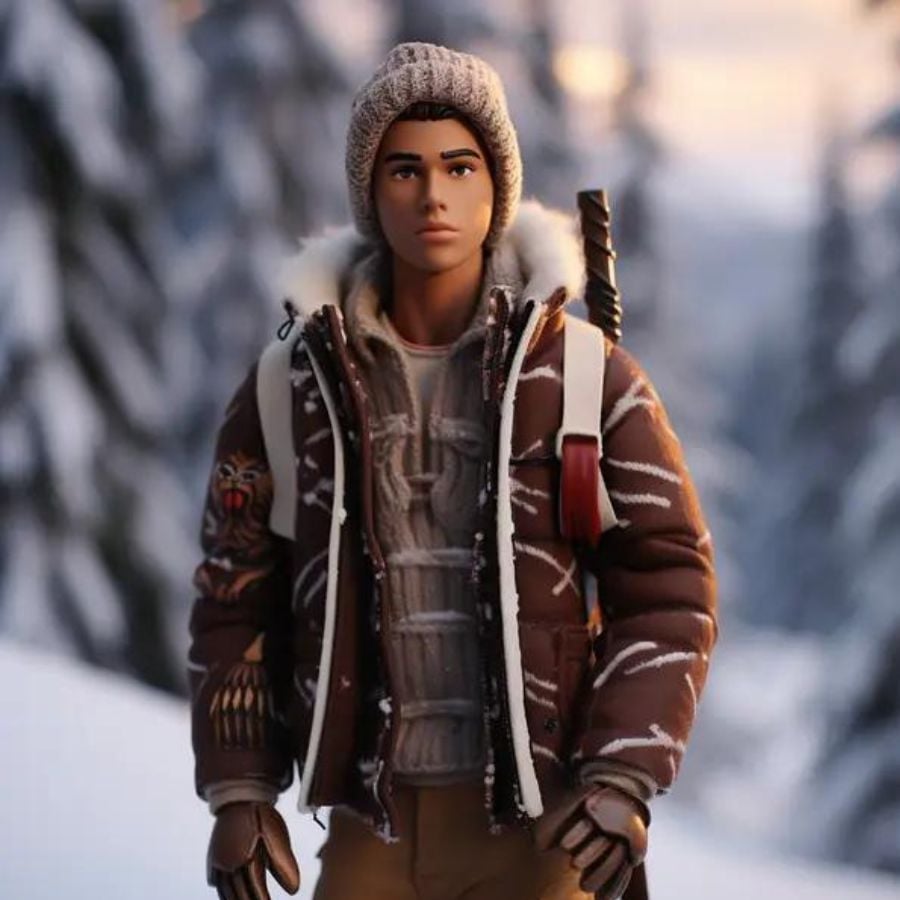 Peaceful mornings by the ocean as beautiful whales swim by put you at ease as you breathe in the crisp air. Then, as night falls, you are marveled at the sight of the Northern Lights dancing above. This Ken is living his best life in the magical snow-filled Alaskan wonderland.
Arizona
On the other hand, if hate the cold and desire immense heat, then go to Arizona. The state often experiences drastic temperatures over 112 degrees Fahrenheit – that viral video of an egg frying on the sidewalk will surely jog your memory.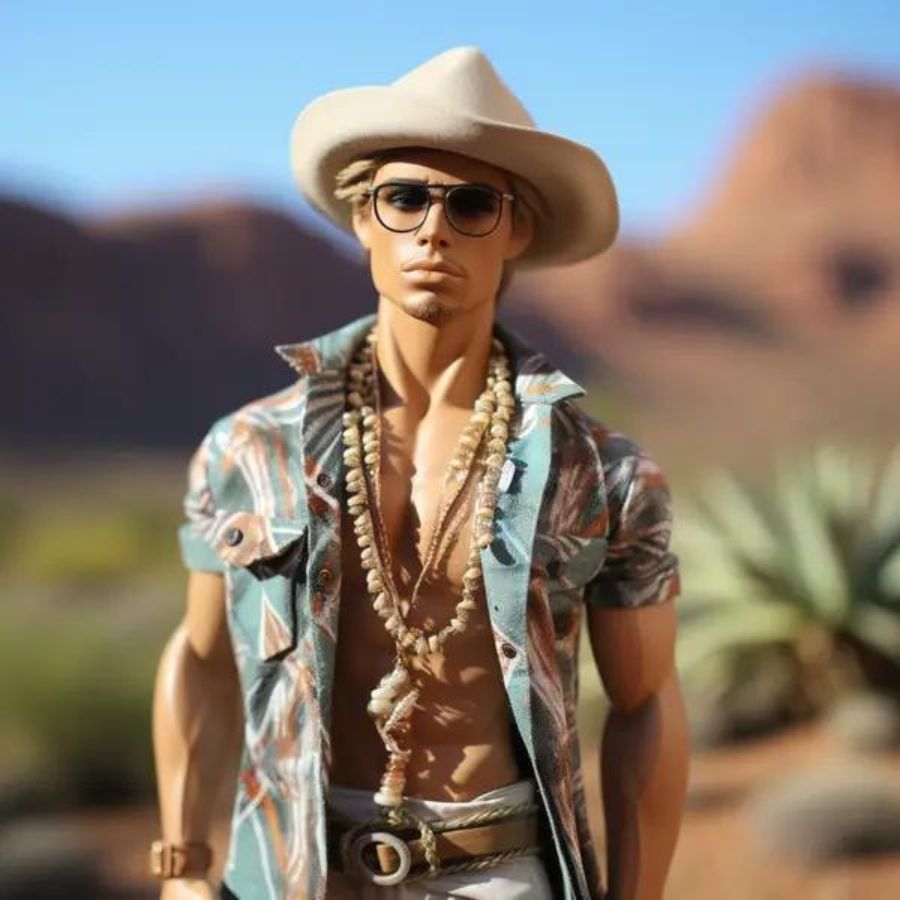 We are certainly reconsidering moving to Arizona after attending a family member's wedding and almost passing out from heatstroke. Clearly, Ken knows the assignment and his open-shirt look is effortless.
Arkansas
Life isn't easy and can often throw us curveballs that we have to navigate. Having friends and loved ones who can help us through the hard times is essential. Consider going to Arkansas if you're looking for friendly and fun folks to have a good time.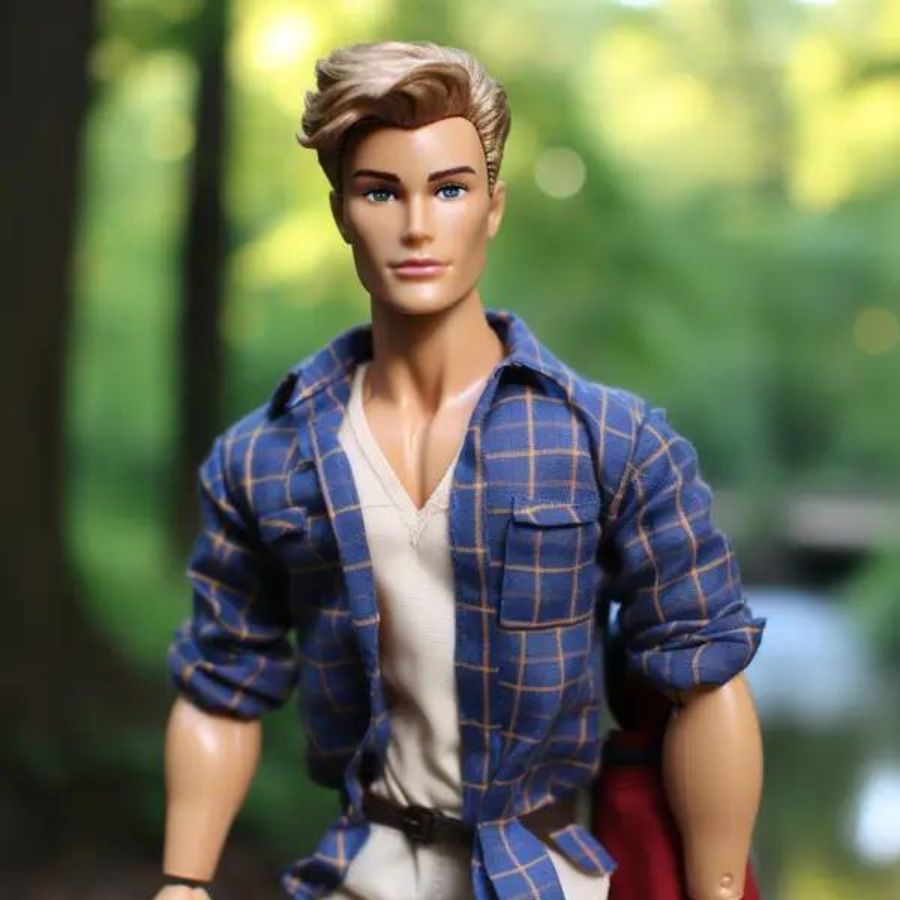 Even after a short period of time, you will feel beyond welcomed by the good-natured Arkansans. Look at this wholesome Ken! He seems like he could be a great pal.
California
When one thinks of California, the ocean and palm trees probably come to mind first. It's a beautiful place to visit, even though Californians get a bad rap. No matter what people say, the state has many appealing qualities.
Apparently, California has the fakest people in the U.S., which can be taken with a grain of salt. Despite this information, the Golden State is home to the most delightful collection of Stereotypical Kens you will ever see!
Colorado
If you love being lazy and watching TV on your couch, or are an introvert who prefers the indoors, then Colorado may not be the right place to move. The gorgeous and lush state is full of outdoorsy, activity-loving folk.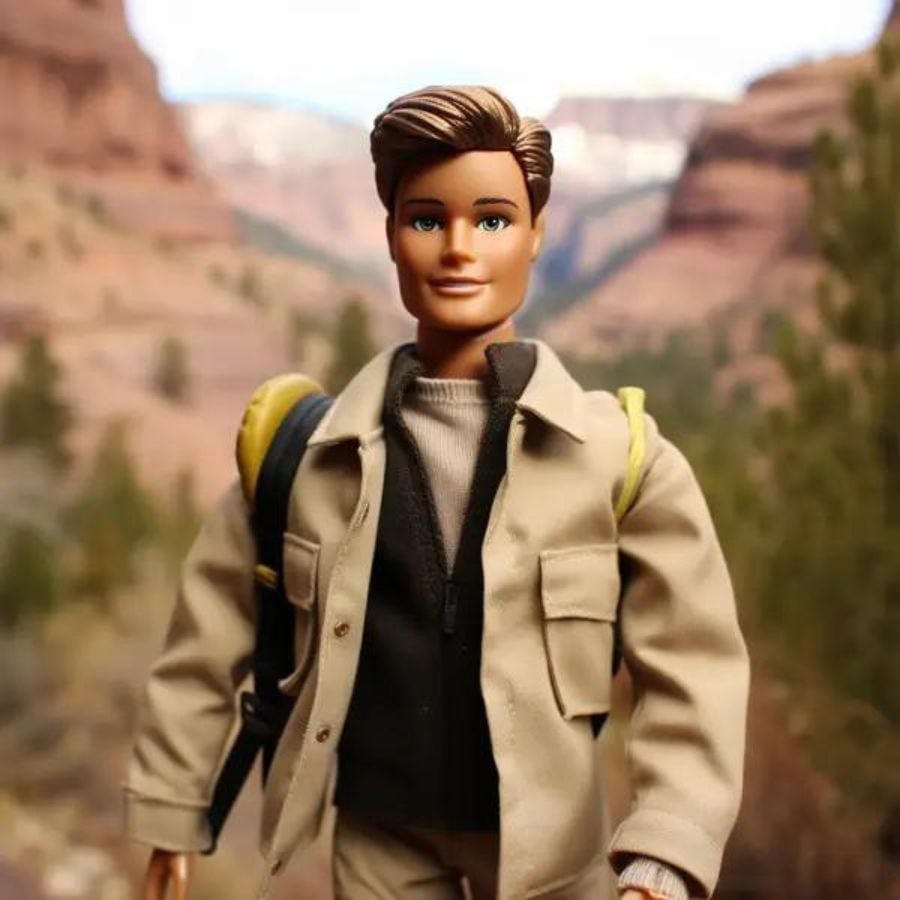 However, if you do feel fulfilled by spending time in nature and love snow sports, then Colorado could be the perfect destination. In the winter, this state turns into the definition of picturesque perfection. Plus – if you lack skiing or snowboarding skills, some friendly stranger will probably teach you for free!
Connecticut
The name of this state may sound a bit peculiar – as if a connection is being cut off. But, once you form a connection with somebody from Connecticut, it will likely last for a very long time.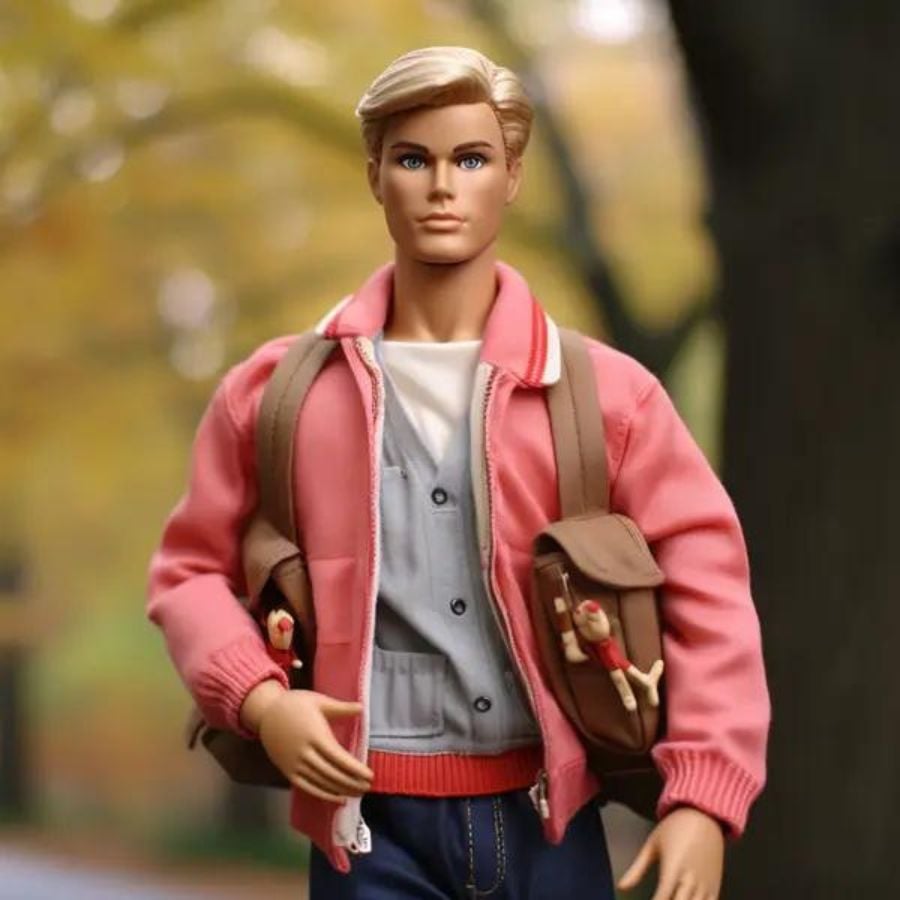 Unfortunately, the only thing that will cut ties with a friend from Connecticut is supporting a rival basketball team. This action could get you banned from the state and exiled to another part of the country. Don't worry, Ken wouldn't do that!
Delaware
Just because Delaware is the United States' second smallest state, doesn't mean it's not significant. In fact, Delaware was the first to join the union in 1787 and sign the Declaration of Independence, and was also the country's first state!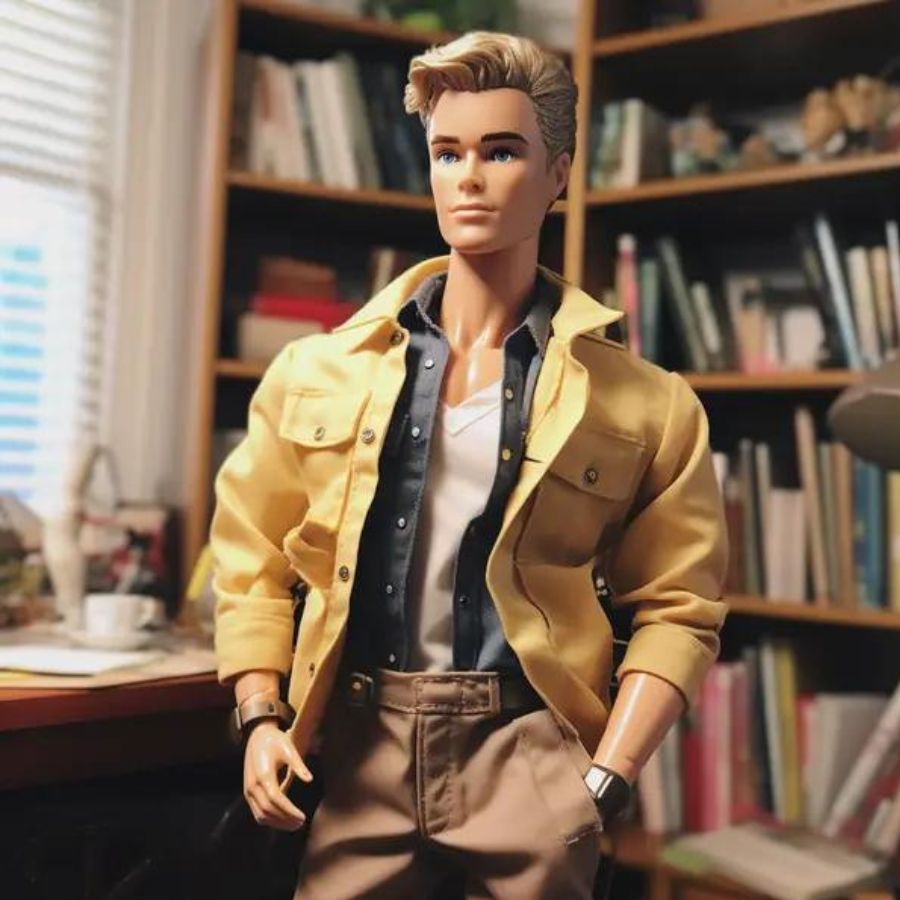 Delaware is known for its stunning beaches, tax-friendly laws, and vibrant history. And, there are plenty of friendly folk who will greet you with smiles on the street. On top of that, you will probably run into a handsome Ken like this one!
Florida
Floridians often get much criticism and people from the rest of the U.S. aren't too fond of them (and the swamps full of alligators will likely steer people away from visting). But, Florida actually has so much to offer, including Disneyland and the splendid beaches of Miami.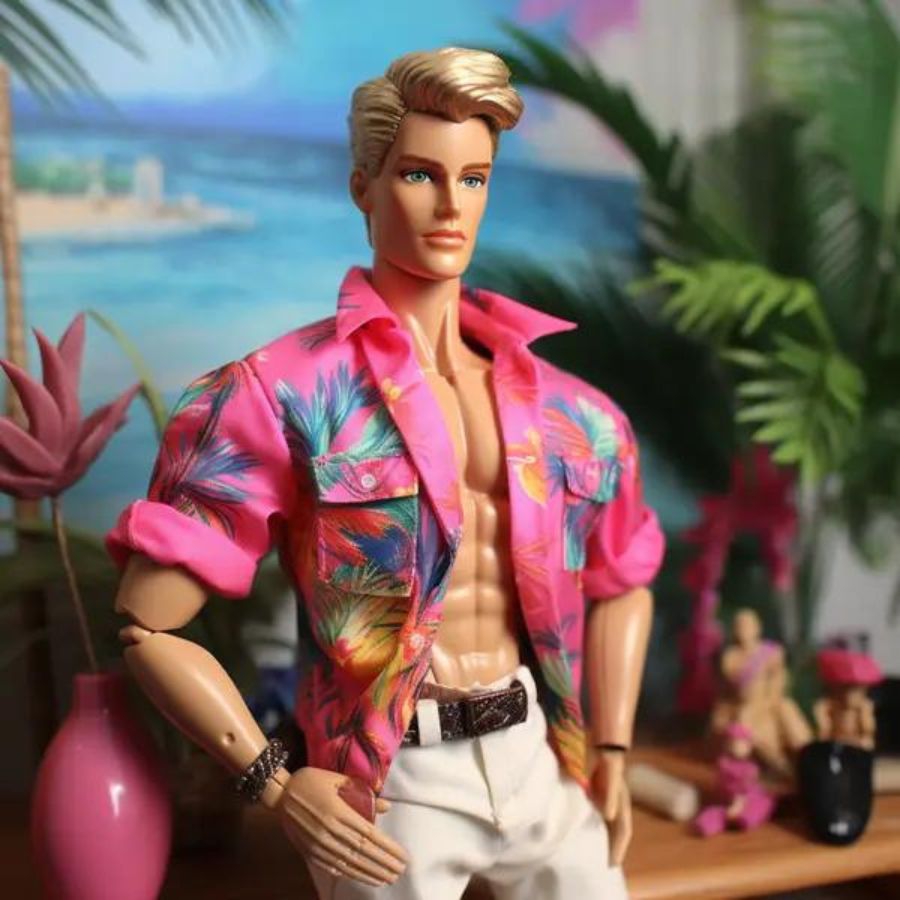 Another thing that the Sunshine State has to offer is an abundance of Kens! Everywhere you look, you will see Kens soaking up the rays and maybe getting in some beach volleyball action.
Georgia
Peaches are often what pops into people's minds when they think about Georgia (and, perhaps, Justin Bieber's 2021 smash single about the fruit). While not everybody liked the song, they all became aware of just how delicious Georgian peaches are.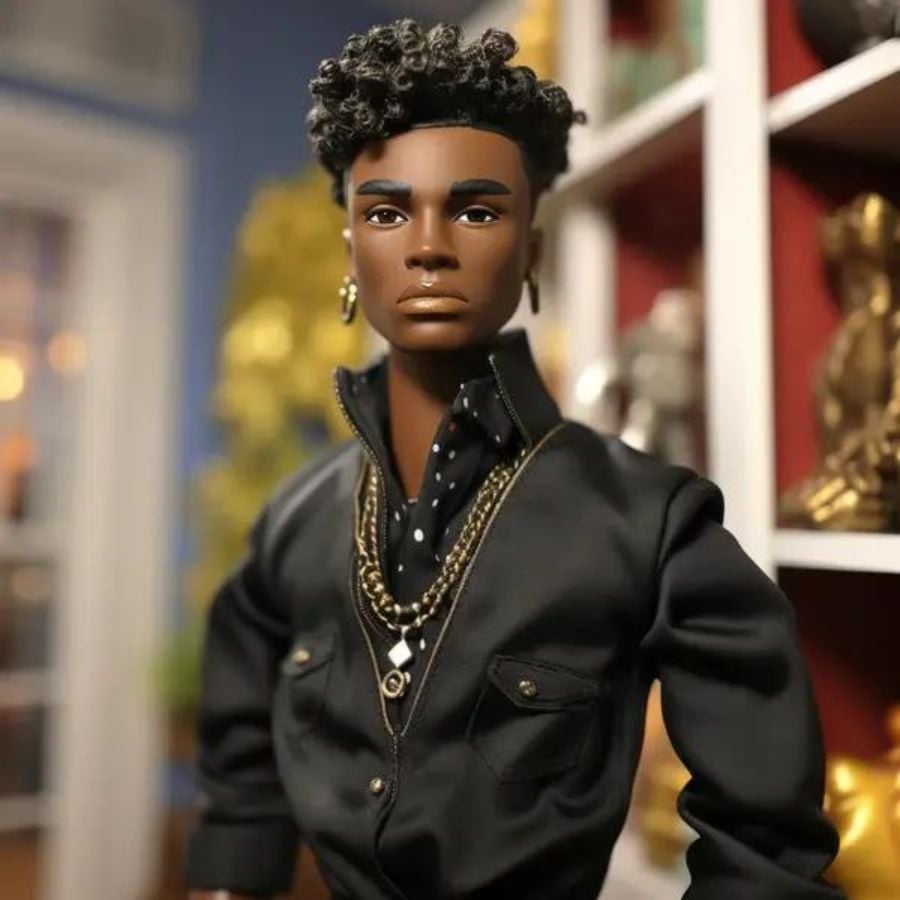 AI chose an African American male to embody Georgia's Ken, which is a suitable tribute to the Peach State. It's important to note that Georgia was a pivotal force in the African American movement.
Hawaii
For anybody who has traveled to Hawaii, they will tell you that it's paradise on Earth. It's a place of divine beauty and endless beaches with beautiful blue water. The moment you step foot on any of its islands, you instantly feel at peace.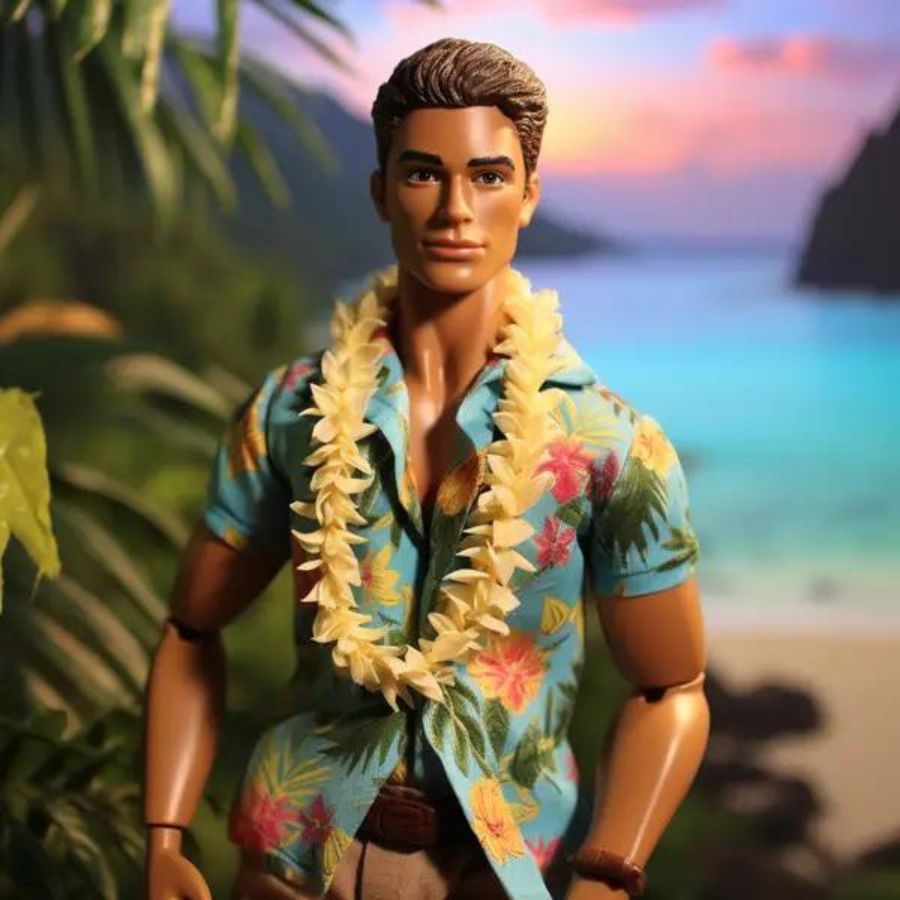 In addition, Hawaiian natives are some of the most welcoming and warm people you will ever meet! Hawaii is also home to incredibly good-looking men, as the Kenergy effortlessly radiates from them.
Idaho
Who doesn't love potatoes? Well, if you go to Idaho you better not speak poorly about them because that is the state's pride and joy. The kind folks of Idaho are down to earth and hardworking.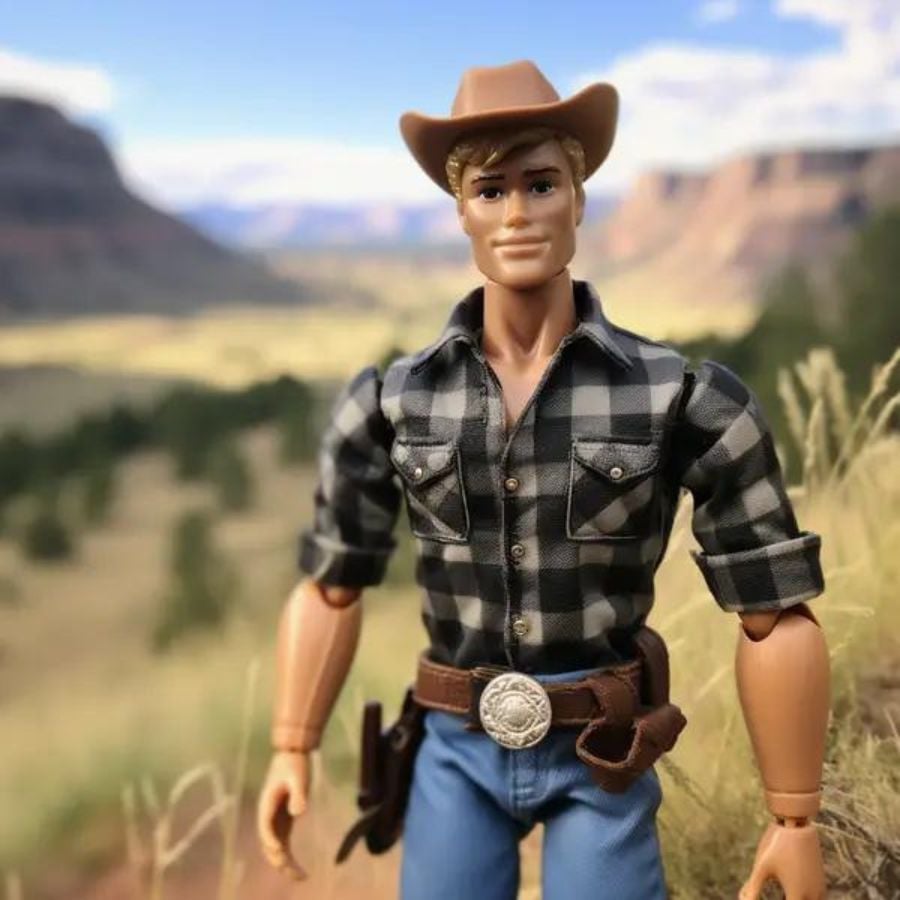 And, the men in Idaho do not take romance lightly – they will be your knight in shining armor if you need it (or not). They are also the type who will happily take you to visit their mother. We love Idaho Ken!
Illinios
Folks from Illinois are truly the most wonderful people and will always cherish your friendship. Once you befriend someone from the state, you will remain your best friend forever. They will be by your side through the toughest of times.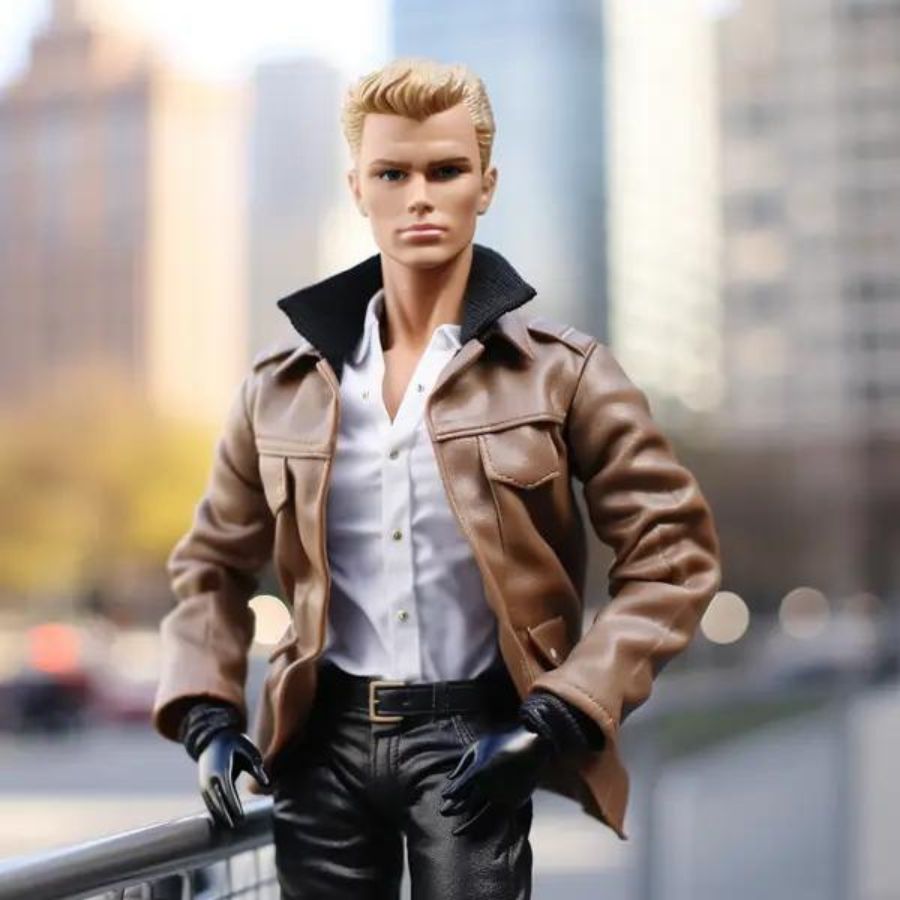 Based on popular opinion, Illinois also has some of the most dateable men in the country and it's clear why. Men of the Midwest typically embody tenderness and charm and steal the hearts of everybody around them. Just look at this suave Ken!
Indiana
Known as "The Hoosier State," Indiana is famous for its pork tenderloin sandwich and sugar cream pie. If you are in Indiana and want a friend, becoming friends with a Hoosier will make your visit very pleasant.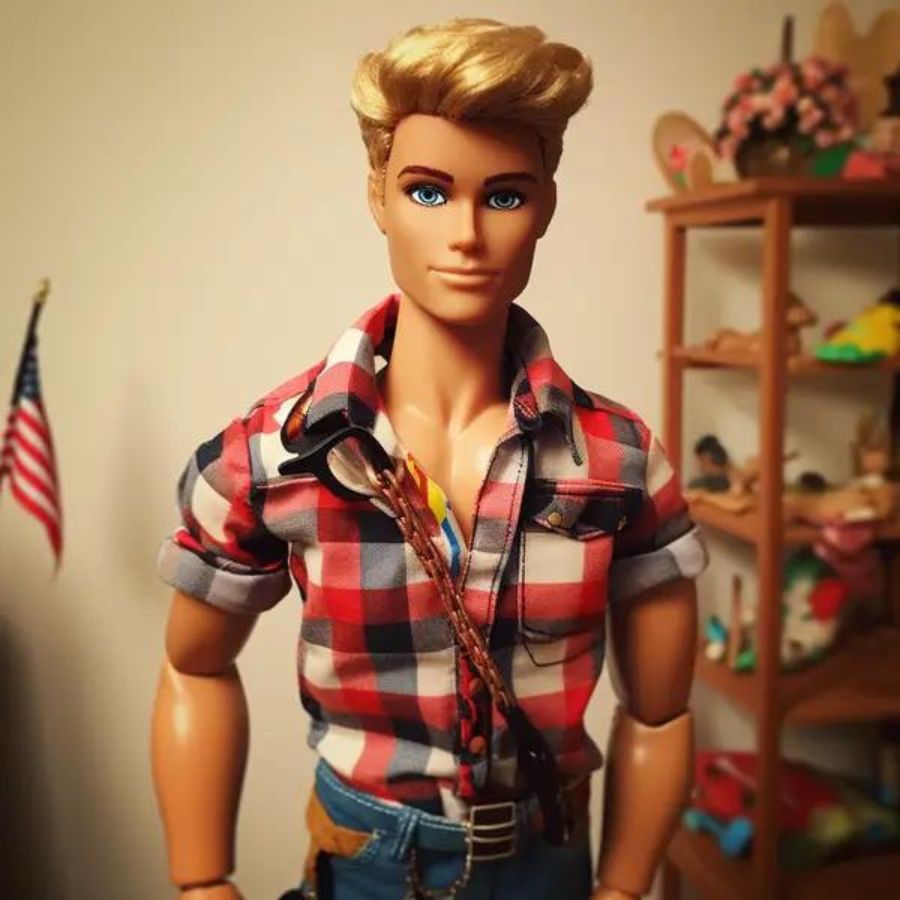 In terms of Hoosiers, this Ken perfectly embodies the wholesome nature of Indiana's folks. Wearing a checkered shirt and classic blue jeans, he fits right in!
Iowa
Everybody knows that Midwestern folks are some of the nicest people you will ever encounter and have genuine and good-natured values. In case you didn't already know, Iowa holds the proud title as being America's food capital. You will never have to worry about going hungry, as there will always be something delicious to eat.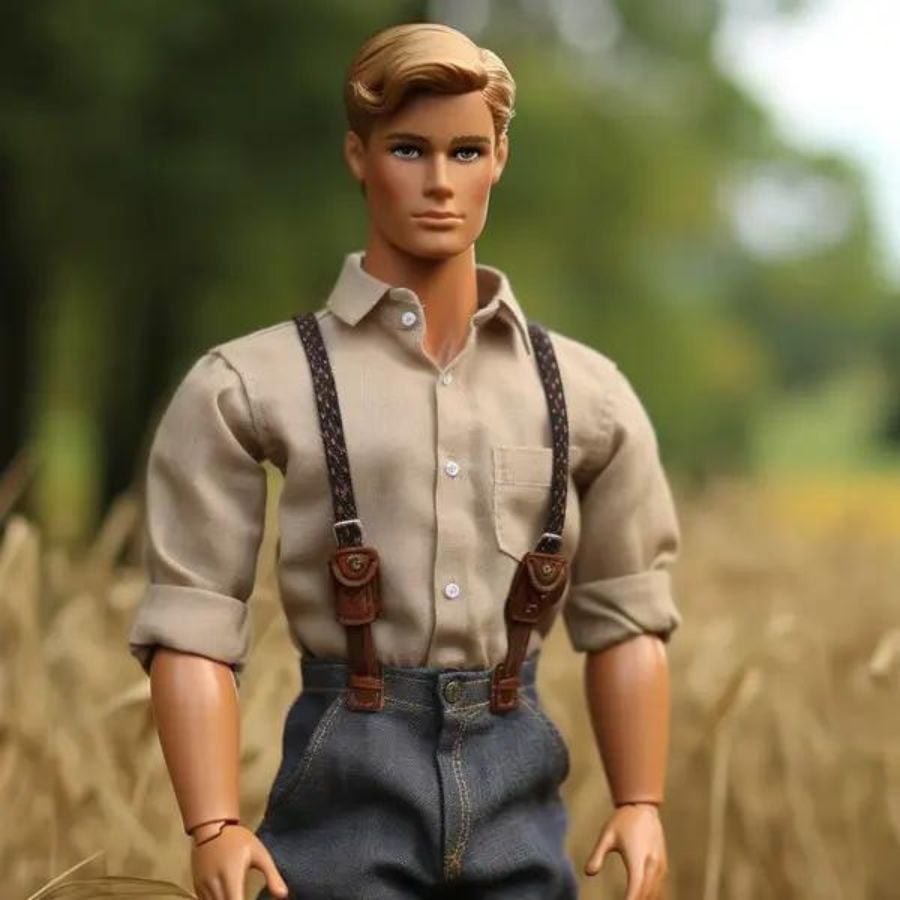 Iowa individuals are passionate about all that they do and are committed to their work and family. Ken is the perfect example of these things and he certainly dressed the part of a typical Iowan.
Kansas
This state is also known for having some incredible food and stunning scenery, from vast rolling hills and idyllic prairies. Kansas is a great place to live and the quality of life is high.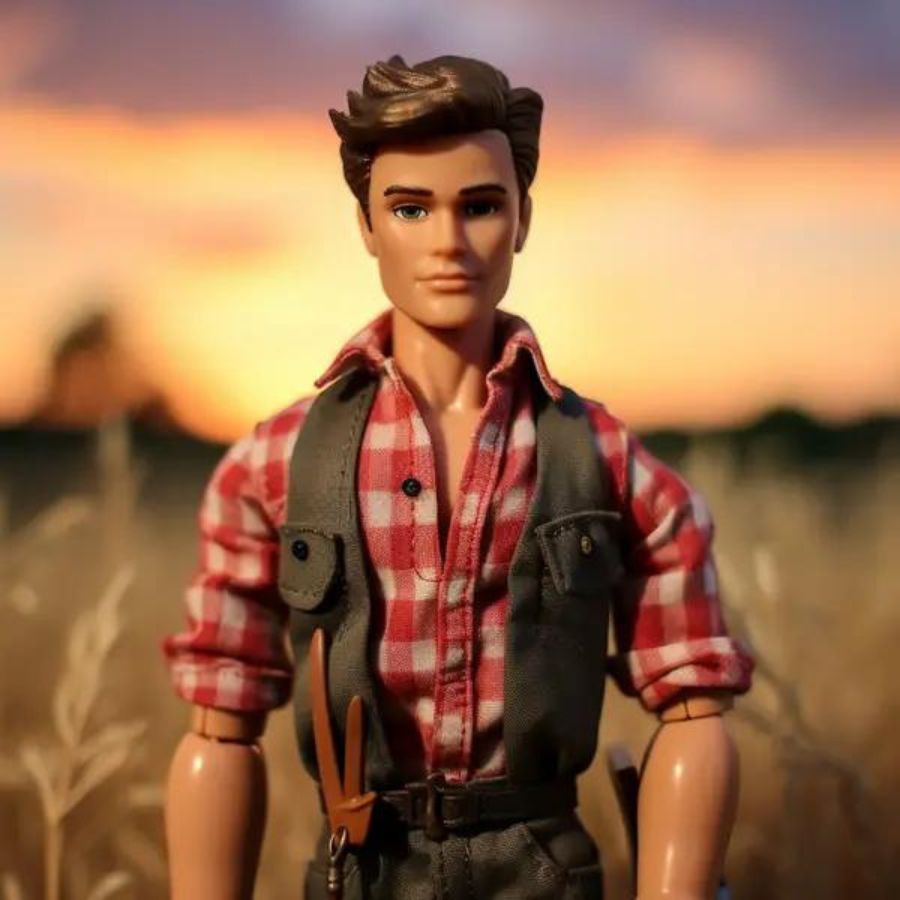 Apparently, the hearts of people in Kansas are as big as the state itself! They are extremely hospitable and friendly with strangers – just look at how humble this Ken is!
Kentucky
Here we have another American state with mouth-watering cuisine that will delight your taste buds. Afterall, KFC did originate in Kentucky!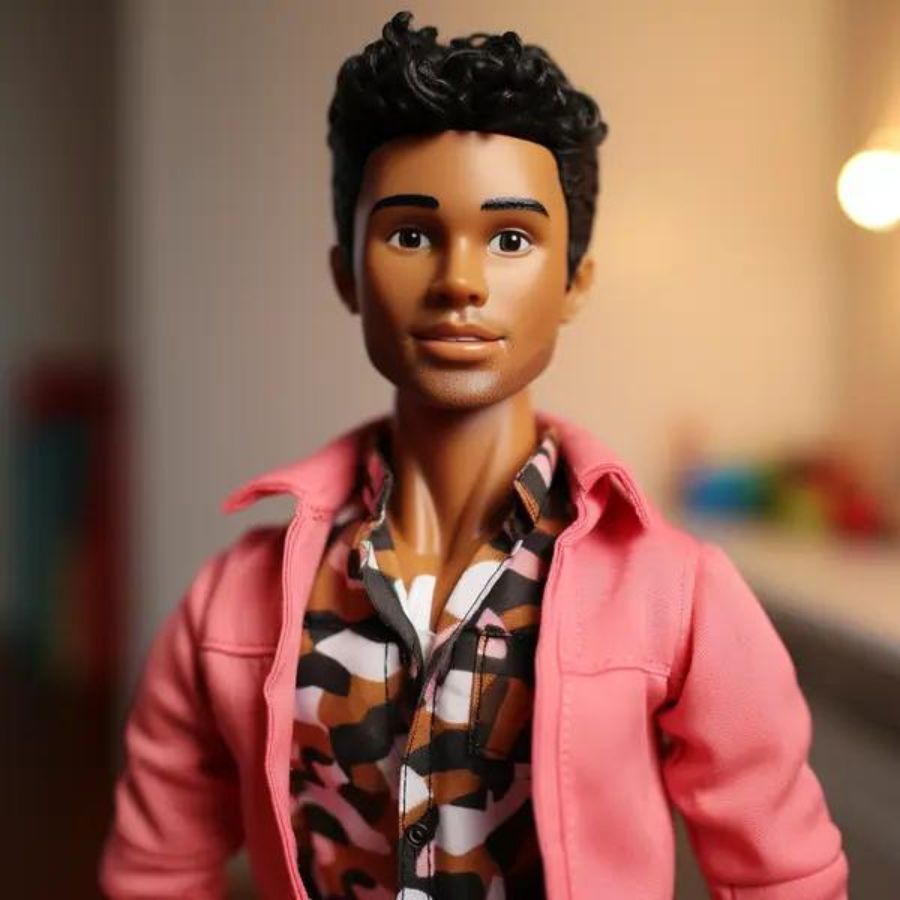 Chivalry might be dead in many parts of the country, but not in Kentucky. People are raised on old-fashioned ideals, just like Ken. It's clear that KENtucky is where all the Kens go to have a humble lifestyle.
Louisiana
Louisiana is at the heart of soul food and boy, do they always deliver. Your belly will always be full and you'll feel content. This state is truly a melting pot of cuisines from many different parts of the world.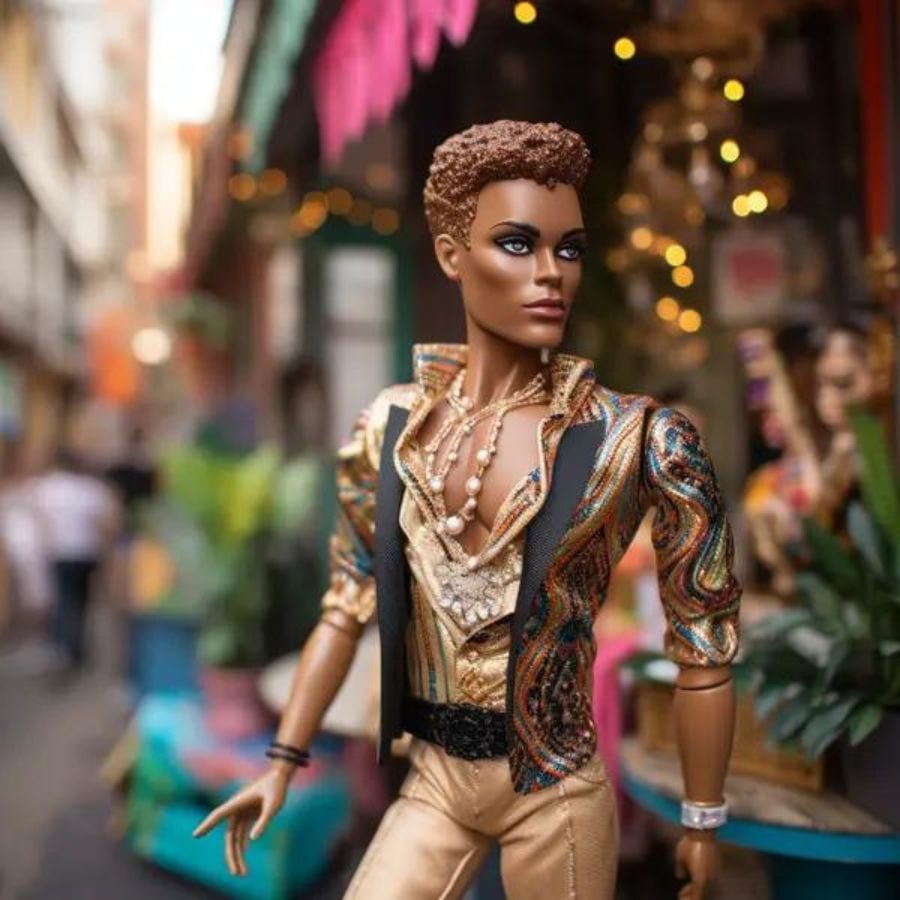 And, we can't forget to talk about the Mardi Gras celebrations! We know that Ken attends every year and always has the best time. He is sporting a very '70s outfit after a long night of dancing and enjoying himself.
Maine
If you are searching for a quiet, scenic place to visit, then consider traveling to Maine. It's a picture perfect state with natural beauty everywhere you look. Plus, the food is to die for.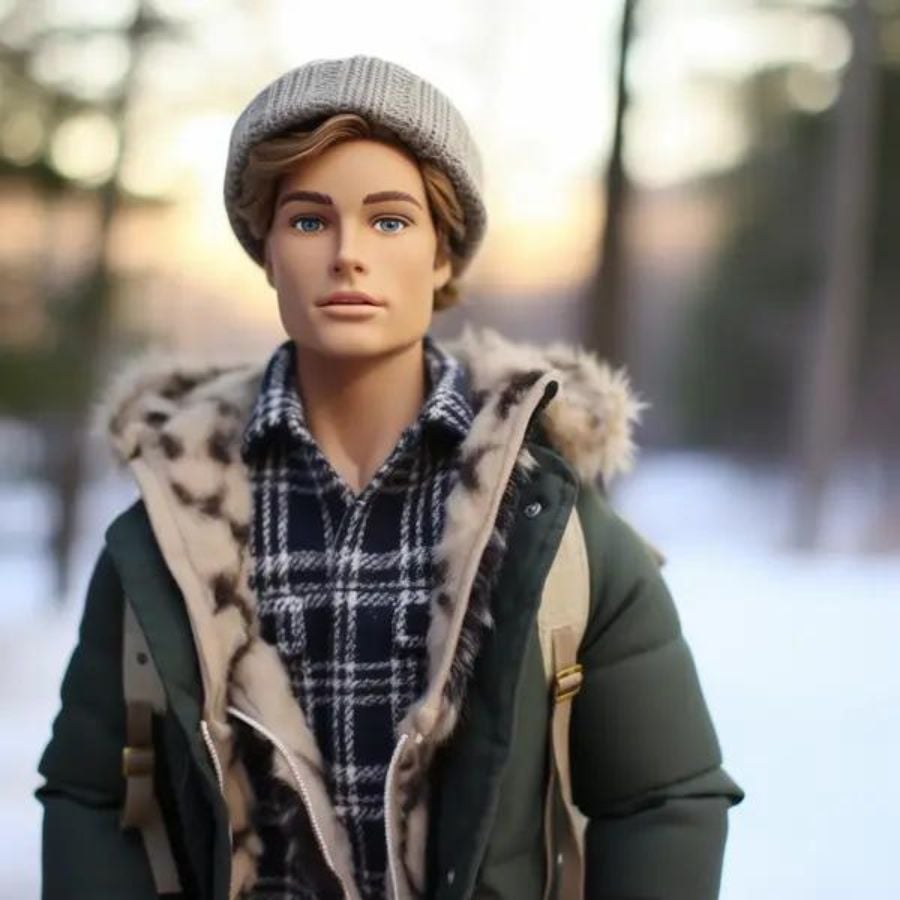 Maine is the Lobster state and produces the largest amount of lobsters in the nation. For seafood lovers, this is the place to be. While this outdoorsy Ken may be introverted, he has many talents (including cracking open lobsters with his chiseled jawline!).
Maryland
It's a plain fact that Maryland deserves more recognition than it gets. Not only is it the birthplace of the national anthem and has gorgeous seaside views, but its people are a dime a dozen.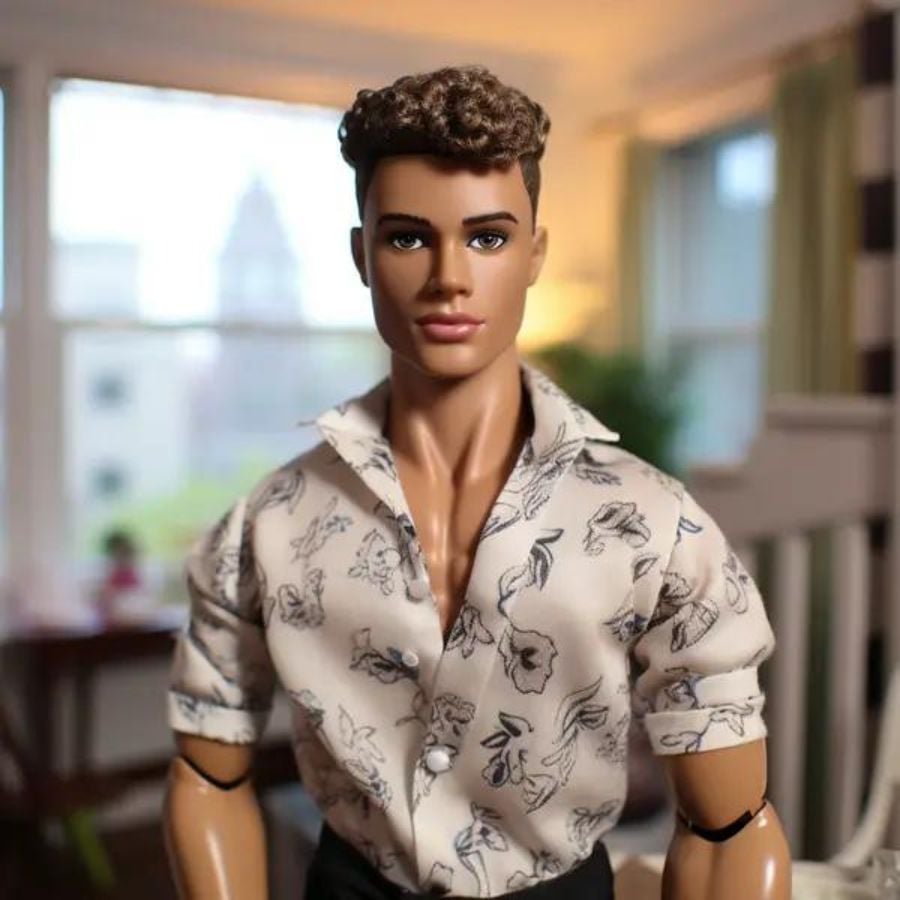 Marylanders deny they have an accent, but we like it anyways. When you visit this amazing state, make sure you try the tasty blue crabs as they are some of the best you will ever try! Ken agrees.
Massachusetts
There is a whole list of reasons to visit Massachusetts, and its grand beauty is at the top. The weather is also divine. But, its the kind people that truly make this state special.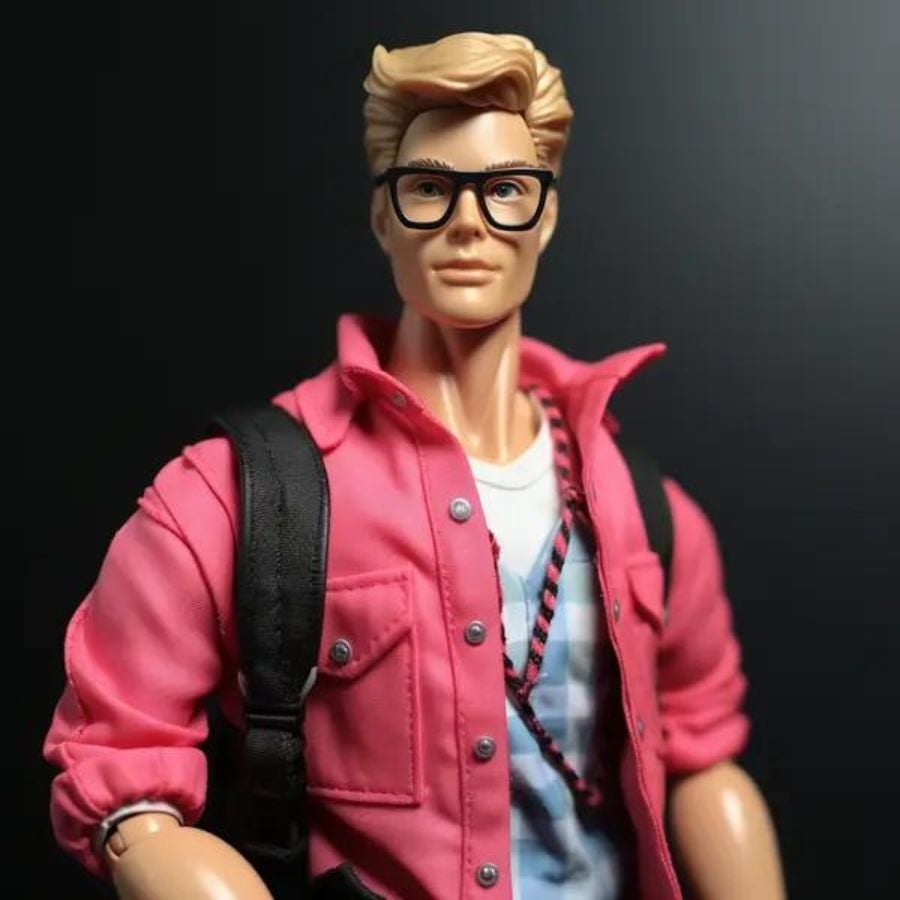 Getting into one of their Ivy League institutions is tough, but there are other great colleges in the state. You may get lucky and find yourself a good man like Ken. He's loyal, even though he may not be the greatest at communicating!
Michigan
This state boasts some very handsome men and that fact often goes unnoticed. Once you go to Michigan and find a great man there, you won't want to leave. Yes, the lakes and scenery are unforgettable, but so are the men.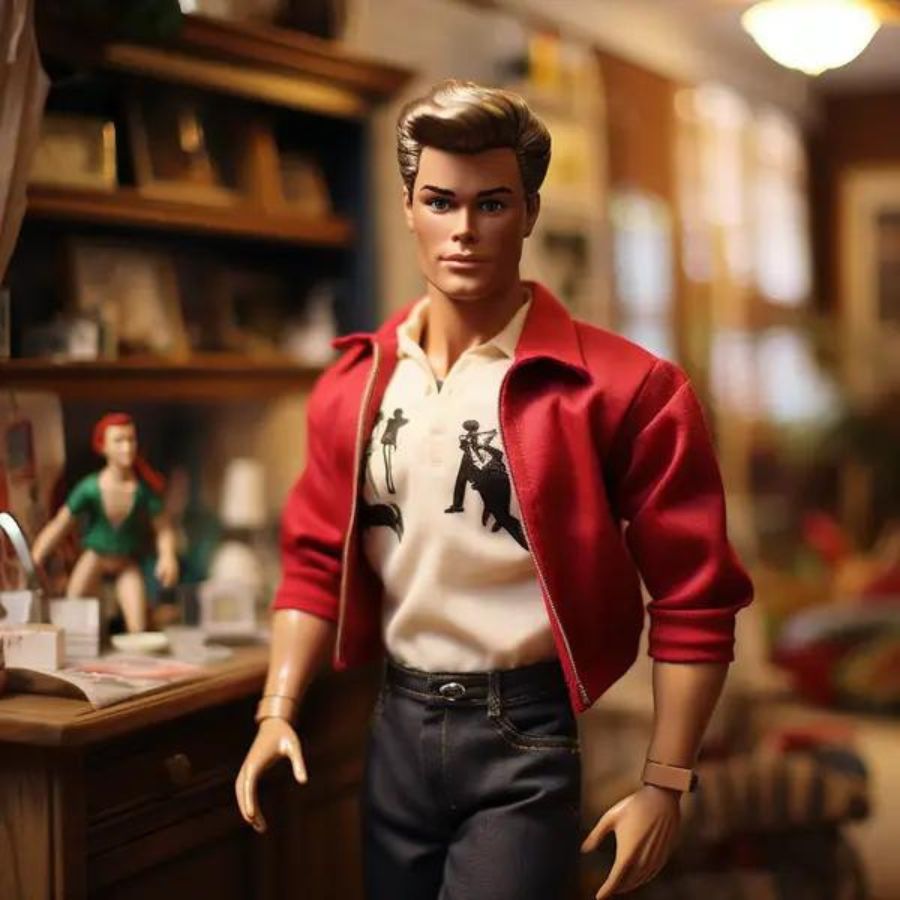 Like this Ken, Michigan men could be models or even athletes. Drop-dead gorgeous Kens could be running the state and that wouldn't be a bad thing!
Minnesota
Minnesotans know how to live a balanced life and have very warm hearts. They radiate generosity and are beyond hospitable – they go the extra mile to make you comfortable. Surely, this will make up for the freezing temperatures.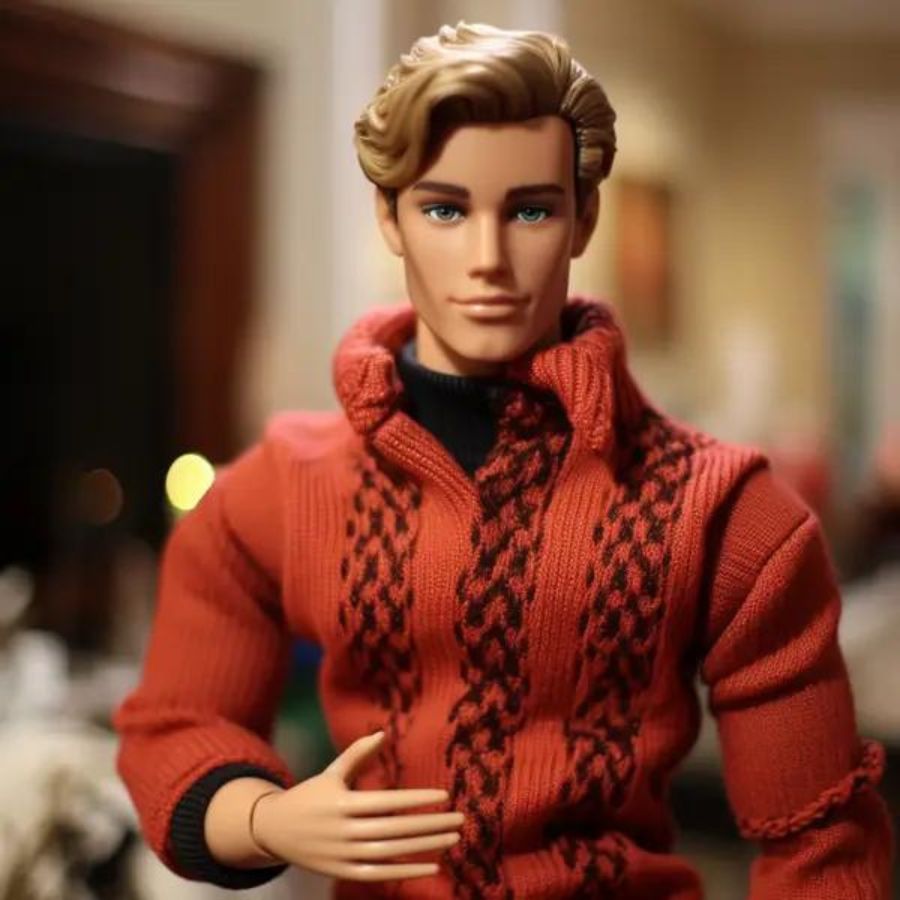 When visiting Minnesota, packing layers and warm clothes is imperative. You can follow Ken's lead and look dashing in a cozy sweater or fashionable jacket. It's easy to take them off when the temperatures get a bit warmer!
Mississippi
If you are seeking a man who prioritizes a relationship and values it, the gentlemen of Mississippi are just what you need. They commit and don't get flaky.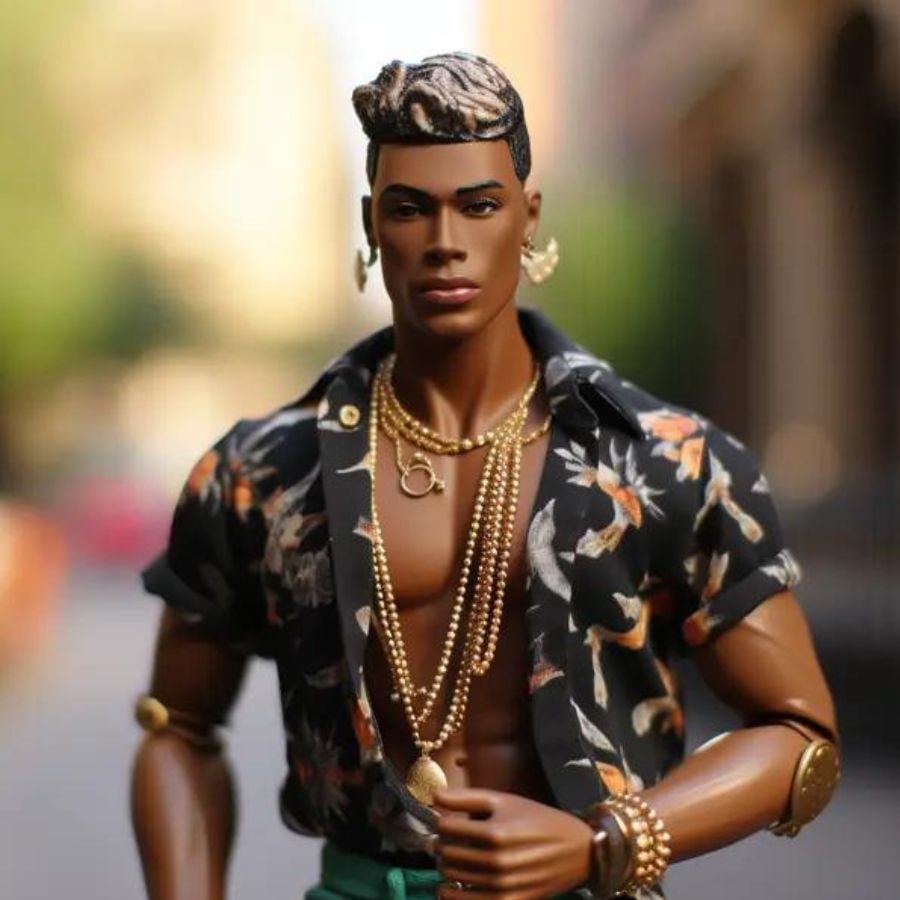 A fine southern gentleman from Mississippi boasts traditional values and are reliant partners. This Magnolia State, known for its stunning magnolia trees, is full of committed Kens ready to devote themselves to you and your relationship.
Missouri
Missouri has a reputation for stealing our loved ones away and they never return. People go to college there and end up staying because they love it so much. If you are seeking to meet a partner, Missouri is a great place.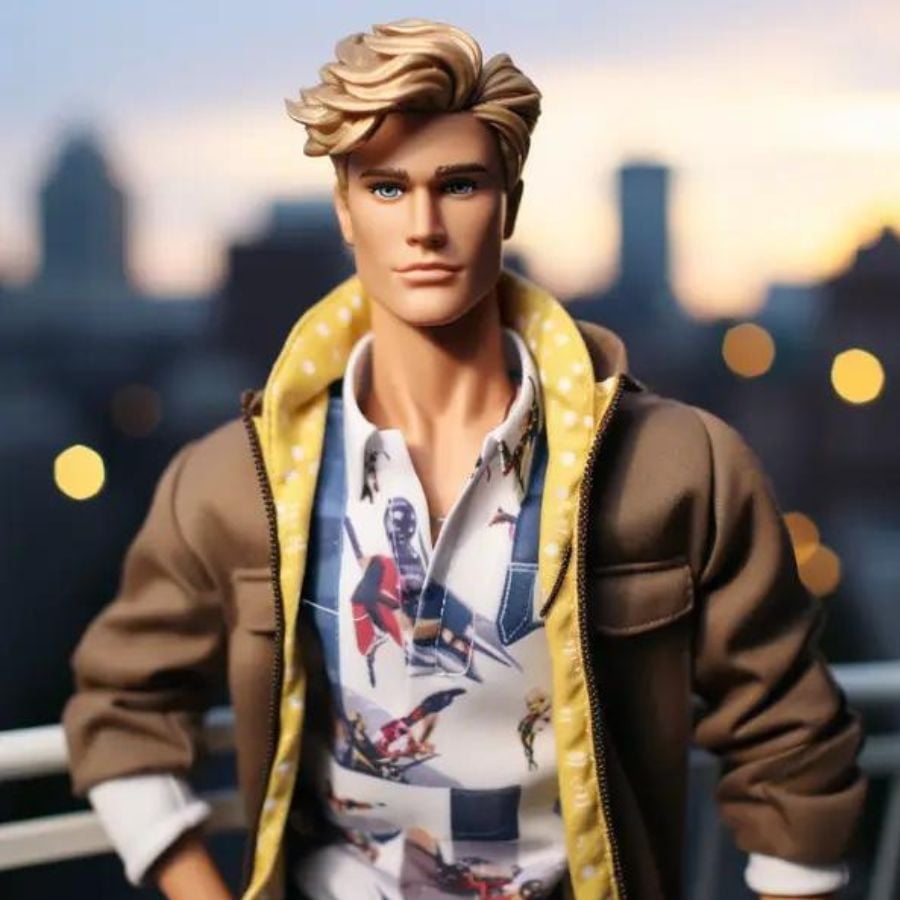 The men there are gems and fulfill your wildest fantasies. They will even give Ryan Gosling's Ken a run for his money. Go to Missouri and prepare yourself to never return home!
Montana
A roadtrip in the U.S. isn't complete without venturing to Montana, a state boasting splendid landscapes and beautiful national parks. If you love being in the outdoors and nature, Montana should be the first place on your travel list.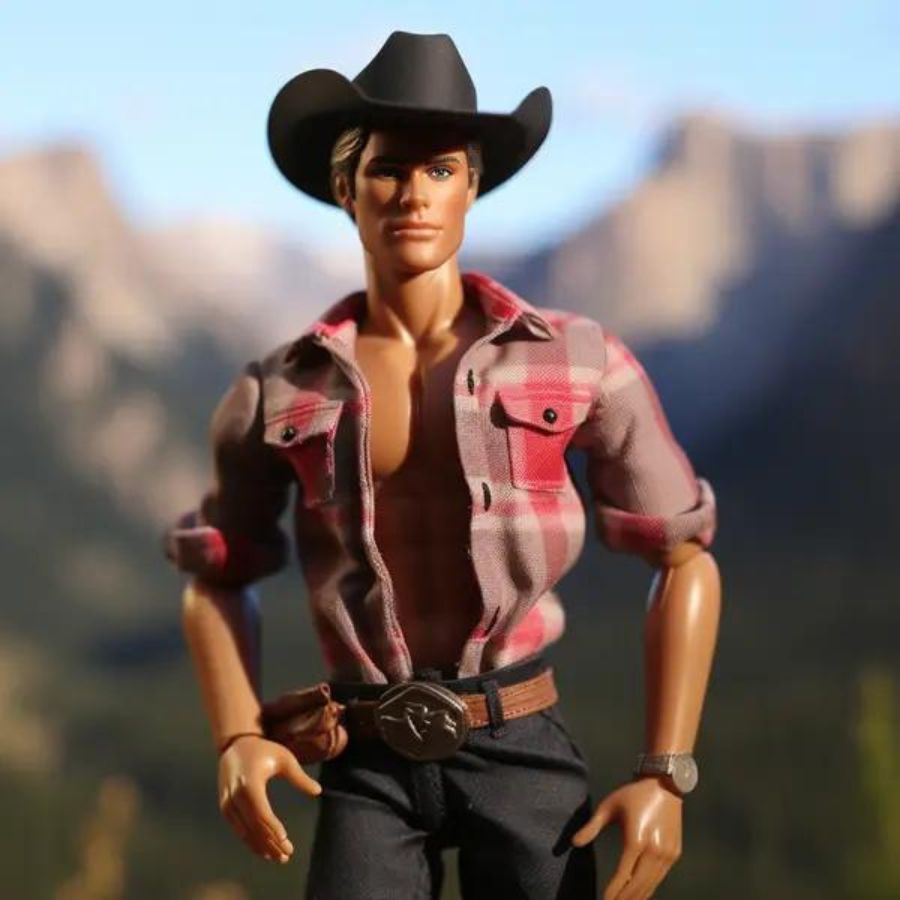 The natives of Montana are some of the kindest folks you will meet and their Kenergy is off the charts. Prepare yourself to be dragged on a wild adventure in the great outdoors of Montana!
Nebraska
Don't be fooled by Ken's nerdy look, as he is the most charming man out of any other Ken on this list. Believe us when we tell you that the men of Nebraska will steal your heart.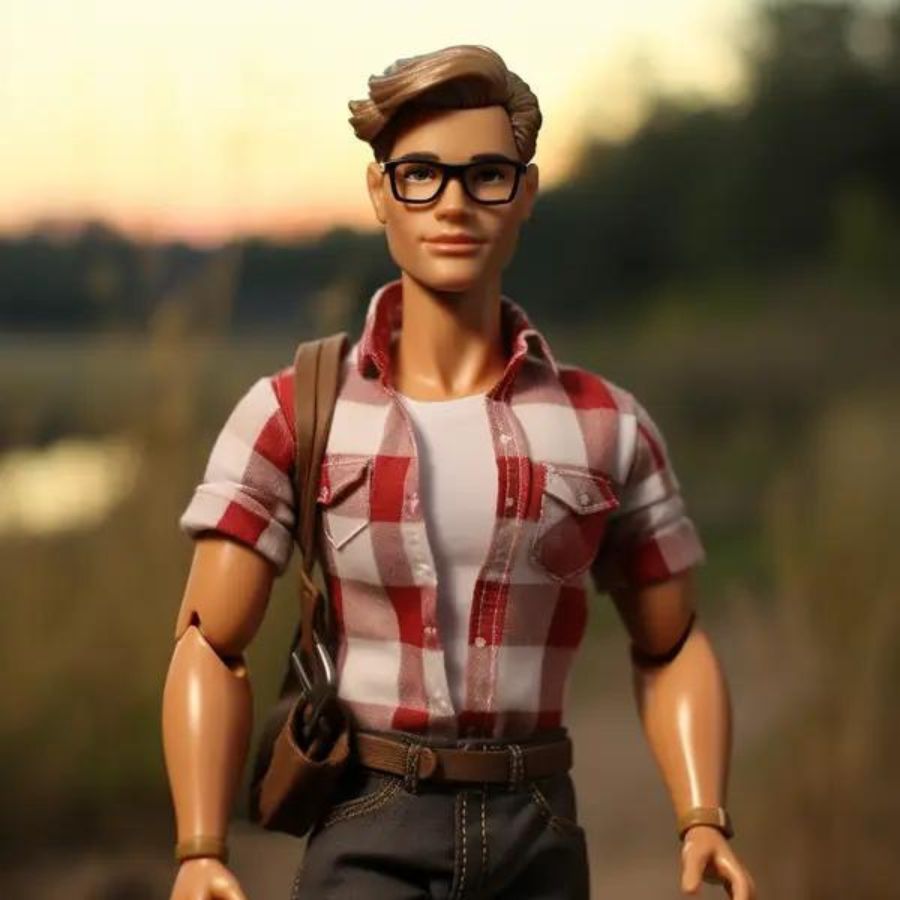 Not only will Nebraskans feed you well, they will provide you endless entertainment. If you go there in the fall, Ken will take you to the state fair. You won't ever want to go home after experiencing the wonders of Nebraska.
Nevada
When one thinks of Nevada, the casinos, palm trees, and decadence of Las Vegas comes to mind. The story of Nevada is quite remarkable, turning from a barren wasteland into a bustling and rich place. Nevada folks overcame many obstacles and dealt with hardships.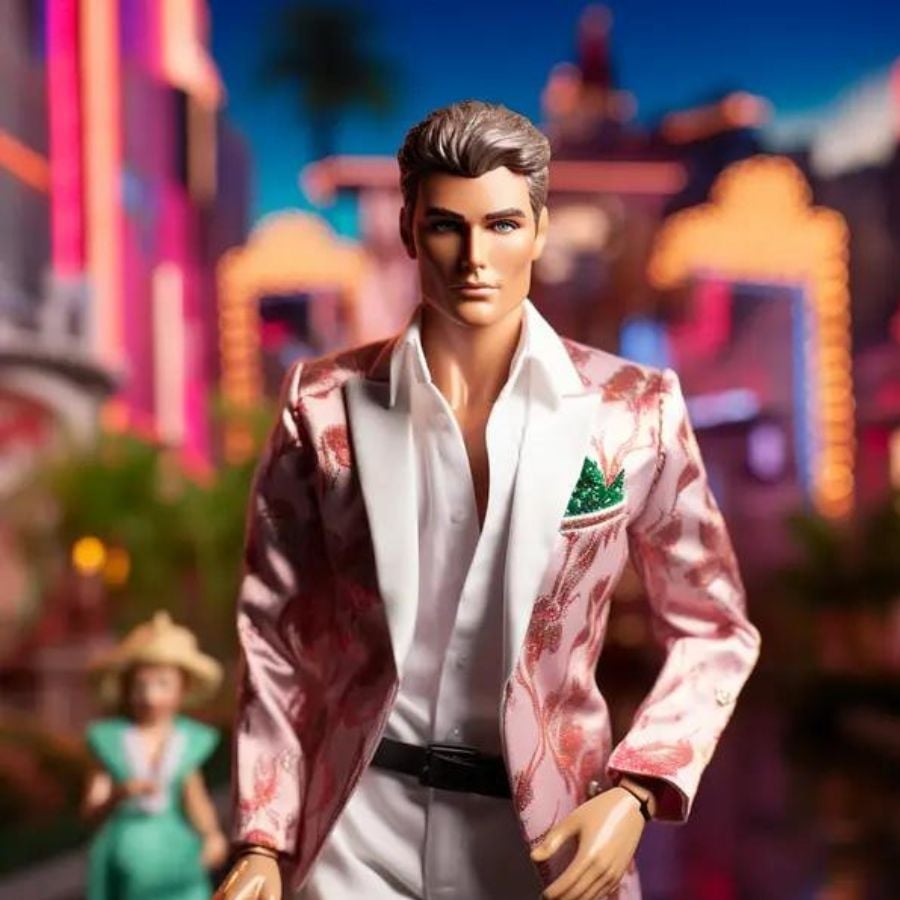 The Las Vegas Strip sparkles so brightly that it can be seen from space, proof that it radiates incredible and vibrant energy. Plus, you can get yourself a flashy Ken who will show you the best time!
New Hampshire
While New Hampshire is home to pretty harsh and frigid winters, its residents are some of the warmest you will meet. If you travel to this state and find good people, you will get the royal treatment. No matter how cold it is outside, you will always feel warm.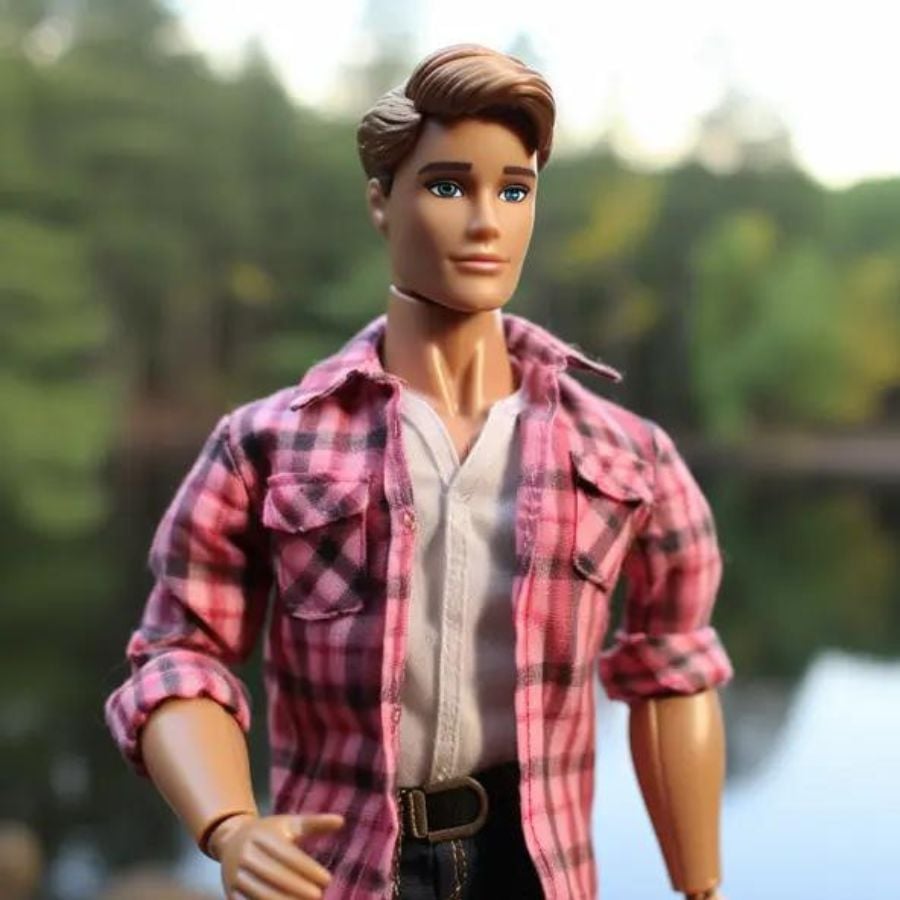 If you get lucky enough to fall in love with a Ken from New Hampshire, your parents won't be able to get enough of him. This Ken is a true, salt-of-the-earth man with everything going for him.
New Jersey
You're probably familiar with the saying that "All men are liars." Well, that's not completely true, maybe people have just had bad experiences in certain parts of the country. You won't find any better men more loyal and truthful than the ones in New Jersey.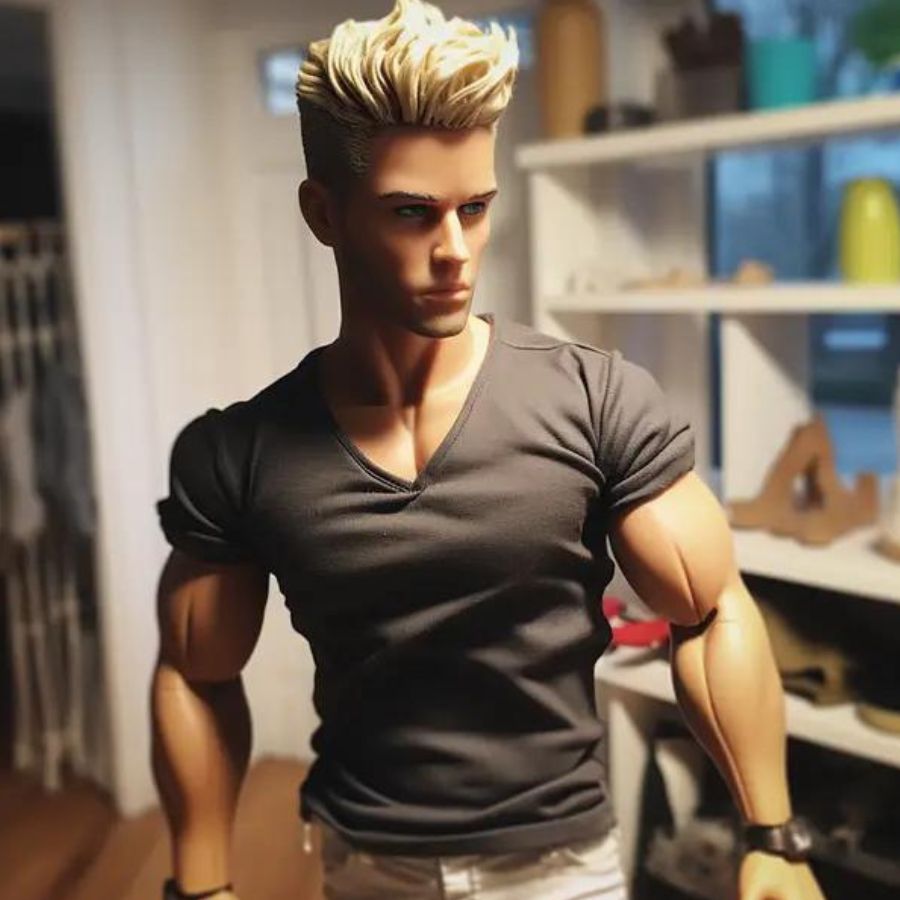 Those humble Jersey boys are honest, kind, and respectful. While their honesty may be too much sometimes, they have so many qualities that will make you fall head over heels for a Jersey Ken.
New Mexico
New Mexico has the perfect blend of Mexico and its own distinct characteristics that make it so unique. The beautiful state is full of rich history with a thriving Hispanic and Latino community, and we are delighted to see the Hispanic Ken.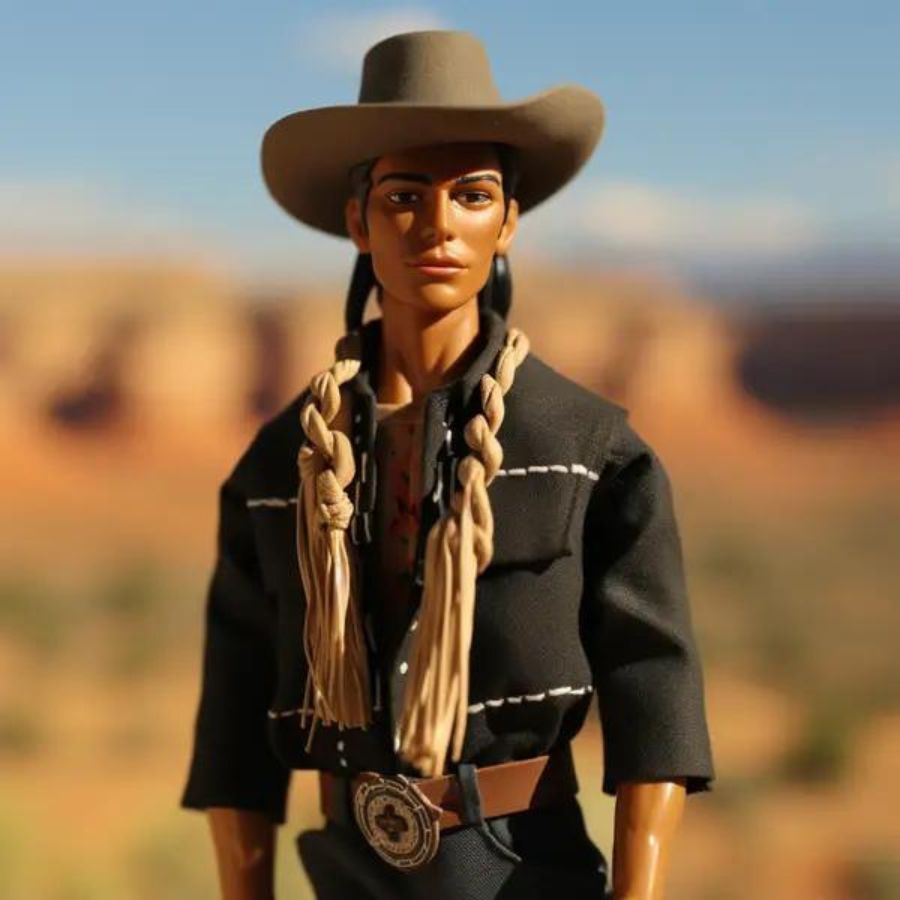 If you are a fan of Mexican food, then you must go to New Mexico. You will have some of the most delicious food there and experience such a vibrant culture that you won't ever want to leave.
New York
We believe that everybody should go to New York at least once in their lives. It's a mecca for mouth-watering food, skyscrapers, and gigantic rats. There are many historical landmarks that you need to see, too.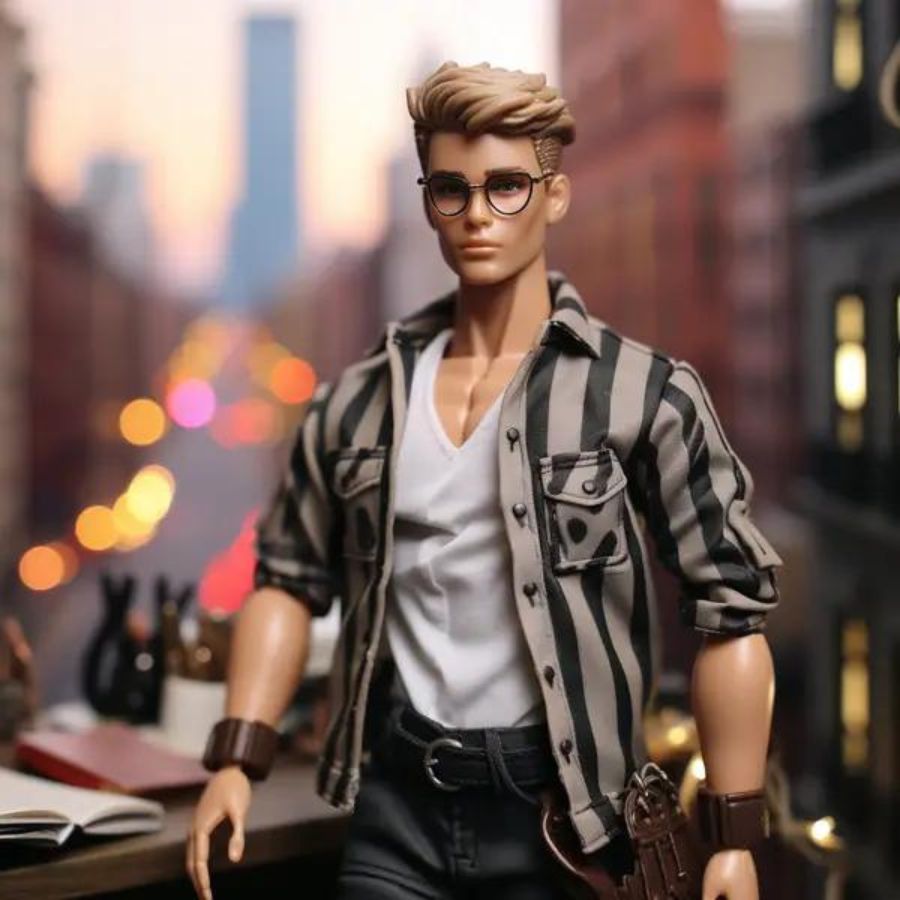 New York is brimming with intelligent, charming, and well-dressed Kens who always know the coolest fashion trend or hottest new restaurant to eat at. If it's not in the dead of winter, get ready for many picnics in the park!
North Carolina
Studies may have asserted that North Carolina isn't the best state to be a single individual, but you will find that anybody you meet is beyond friendly and welcoming. North Carolinans are extremely loyal people and are perfectly happy whey they live.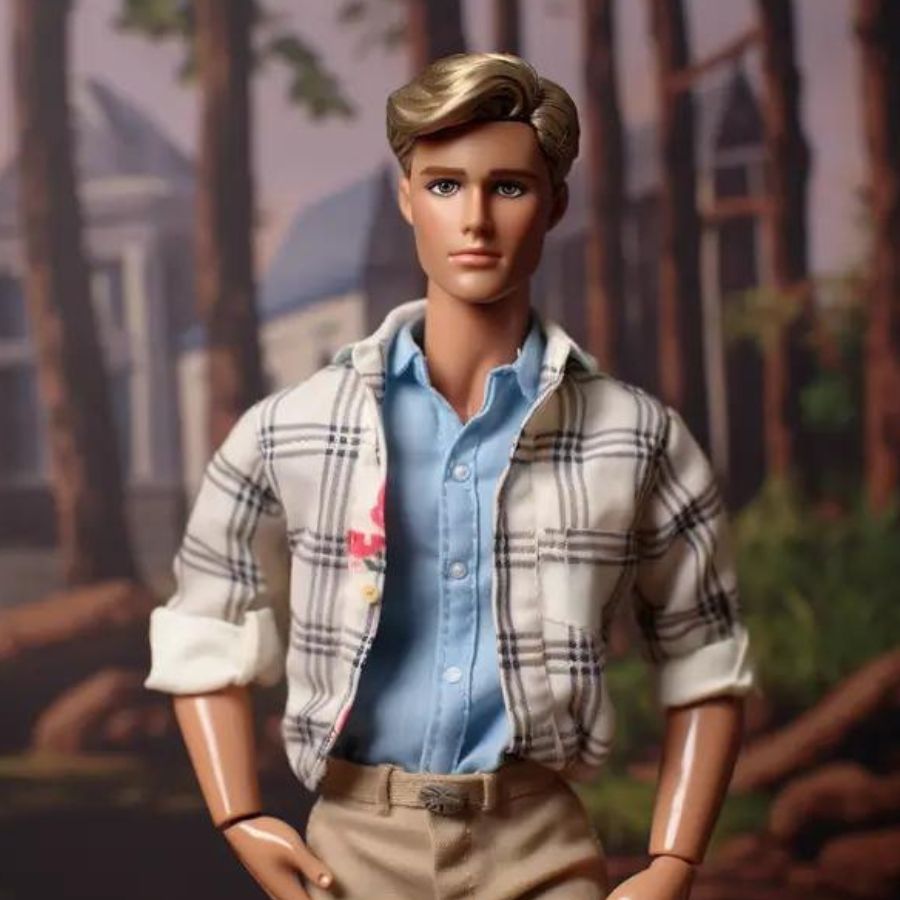 If you are lucky in finding them, there are many folks who will go out of their way to give directions or direct you to the best coffee shop. North Carolina has the most delicious biscuits and if you find a Ken who can make them from scratch, then he's a keeper.
North Dakota
There's no middle ground in North Dakota and it's a state that is often met with strong opinions. The friendly locals are probably the ones who appreciate their great state the most. North Dakota has plenty of pretty sights, but it's nowhere near as picturesque as Utah or Montana.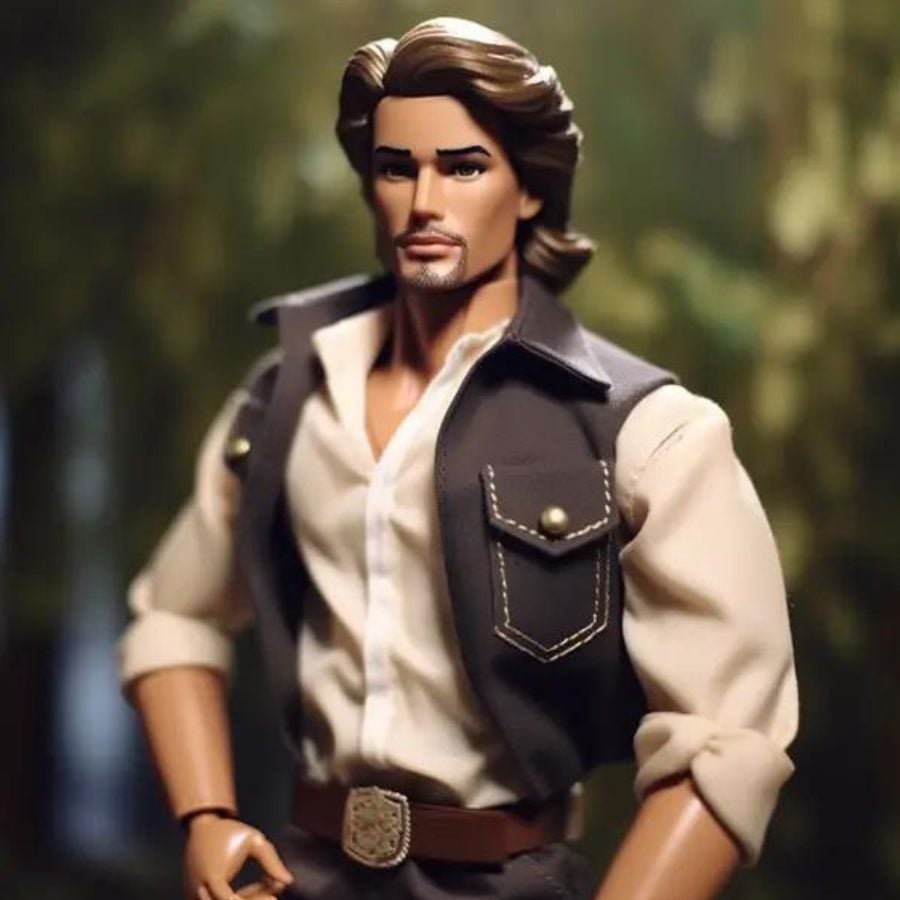 The state is home to incredible national parks which camping fanatics will fawn all over. Kens in North Dakota aren't rare, but they might be hard to find.
Ohio
There was a moment in time when Ohio had a good reputation, as it was a state where you could eat yummy Cincinnati Chili while rooting for your favorite football team. Unfortunately, Ohio has been the victim of some Gen Z humor that is quite questionable.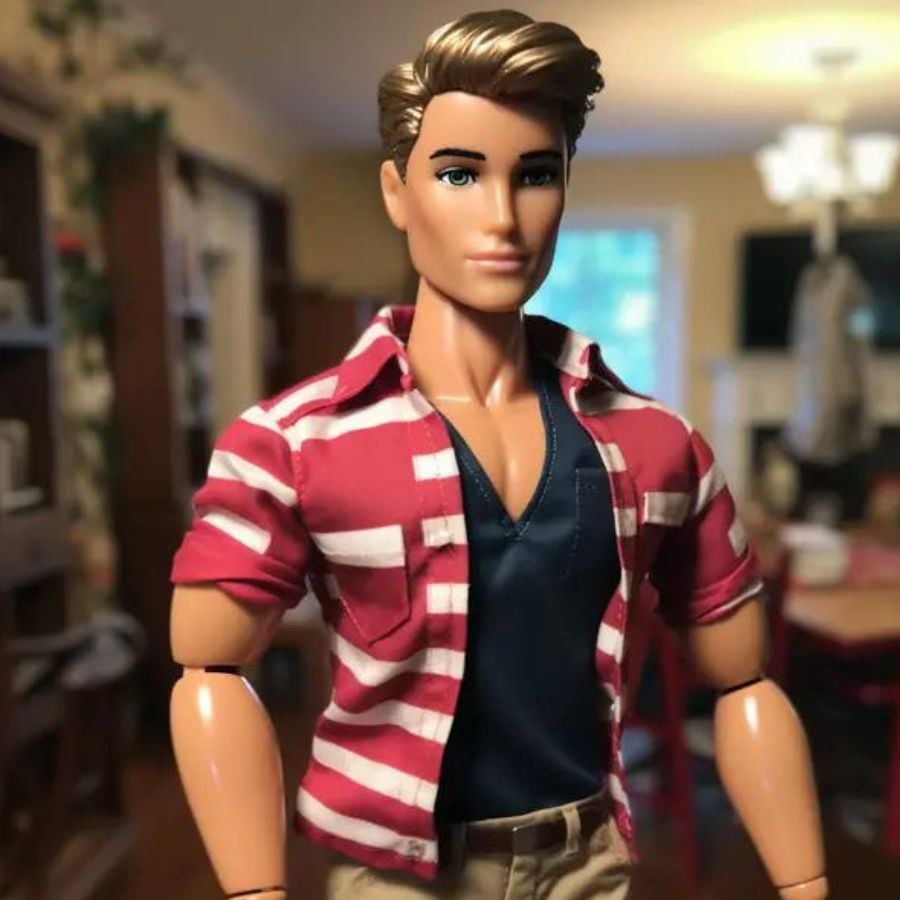 Kids in middle school couldn't say "Ohio" without laughing. With this classic early 2000s Ken, we hope that he will get the recognition he rightly deserves and not be the butt of any jokes.
Oklahoma
The moment you see a Ken sporting a cowboy hat, you just know he is from Oklahoma. Oklahomans live life to the fullest and don't stop.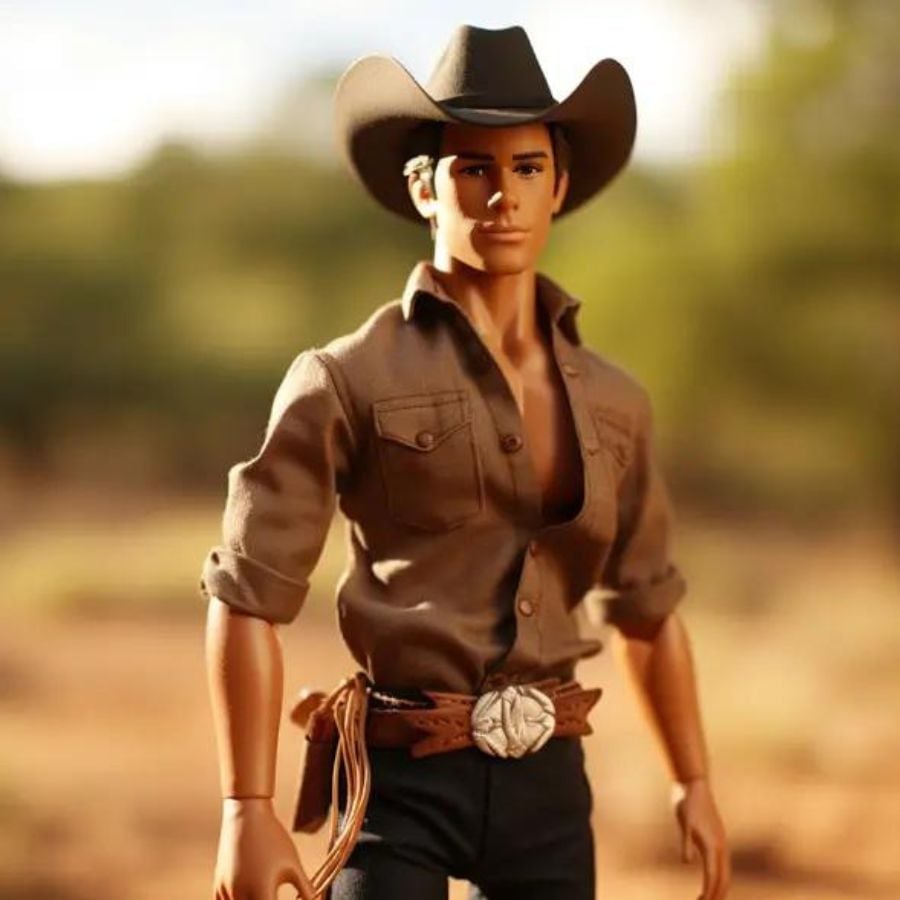 As with other midwestern states, men who hail from Oklahoma are chivalrous and uphold traditional values. They are constantly seeking a new adventure outdoors and only expect their partner to do the same. While this Ken is very handsome, it would have been better for a Native American model to be used because they make up a large portion of the state's population.
Oregon
You'll find it difficult to complain about anything in Oregon. From its stunning scenic beauty to friendly folks, Oregon is full of magic.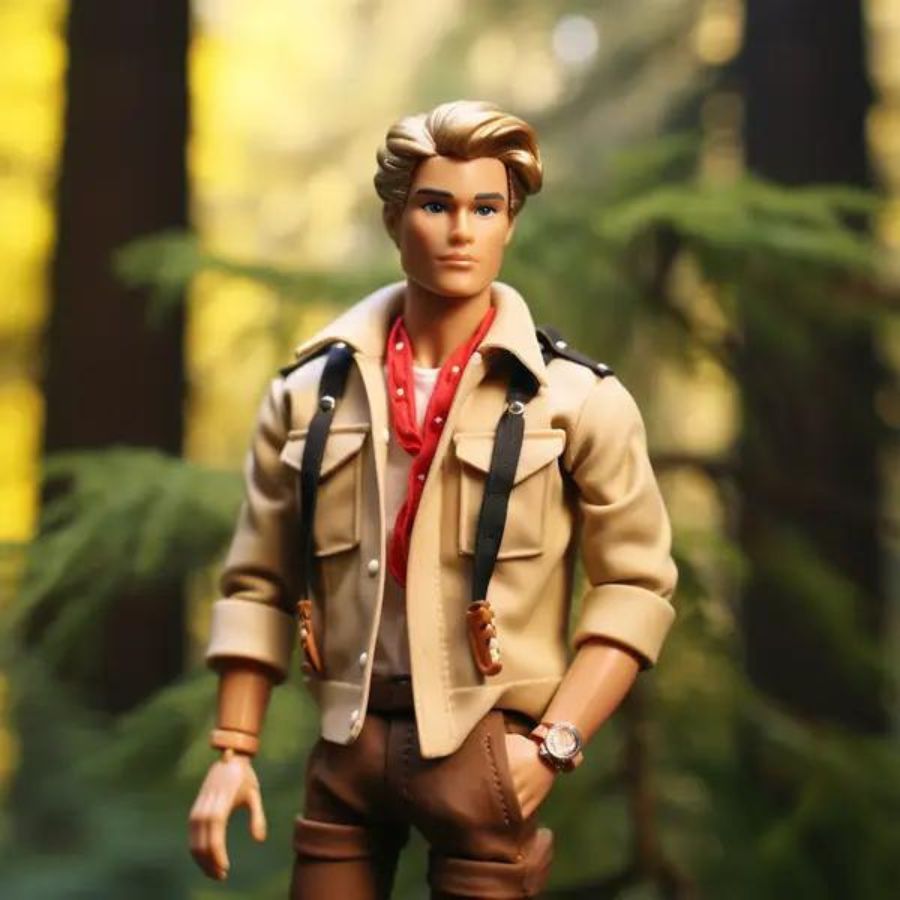 While you may not agree with everything Oregonians stand for, there is plenty to enjoy about this beautiful state. Look at this Ken – he will take you on the best-kept hiking trail and also show you the way to the best microbrewery!
Pennsylvania
Philly cheesesteaks is all we need to say to convince you to visit Pennsylvania right now. They not only boast delicious food, but have a very rich history involving American independence. Pennsylvanians are die-hard sports fans.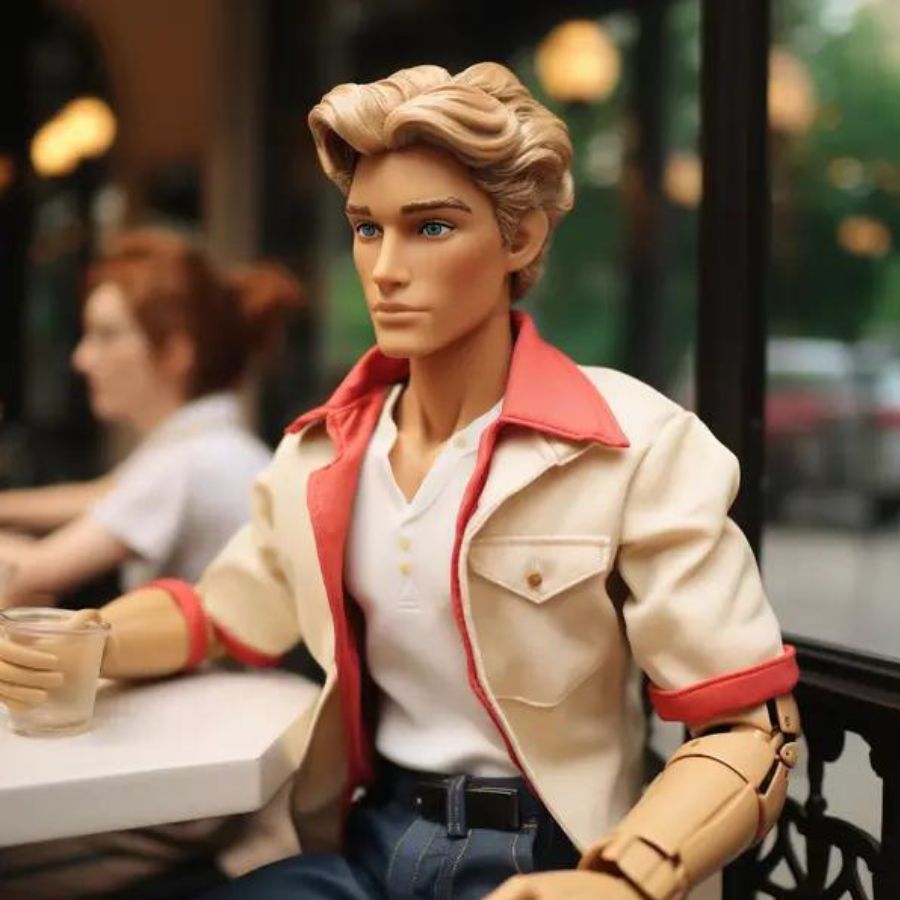 The locals can spot a visitor from a mile away and make them feel welcome in their state. This Ken-sylvanian is an accurate representation of Pennsylvania's vibe and essence.
Rhode Island
While Rhode Island does have the word "island" in it, it's not actually an island. It's an incredibly vibrant and fun place to visit and there will always be something to do. Rhode Islanders know how to have a good time.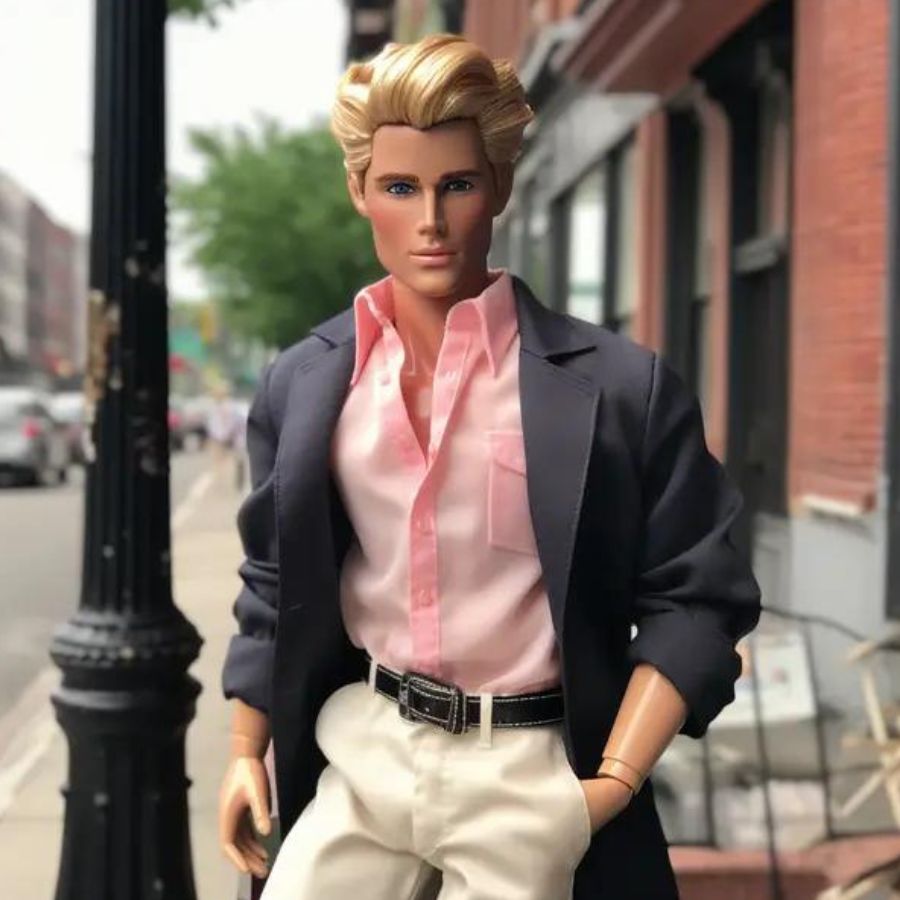 Rhode Island's glorious beaches and tasty cuisine are highlights, but it's the abundance of incredible yachts that will truly catch your eye. It's pretty clear that this Ken is the life of the party and has been on a yacht many times!
South Carolina
If there ever was a state that killed people with kindness, it's clearly South Carolina. South Carolinans have mastered the practice of being hospitable and caring. They do have a wild side though, as they can be seen chugging Fireball Whisky from time to time.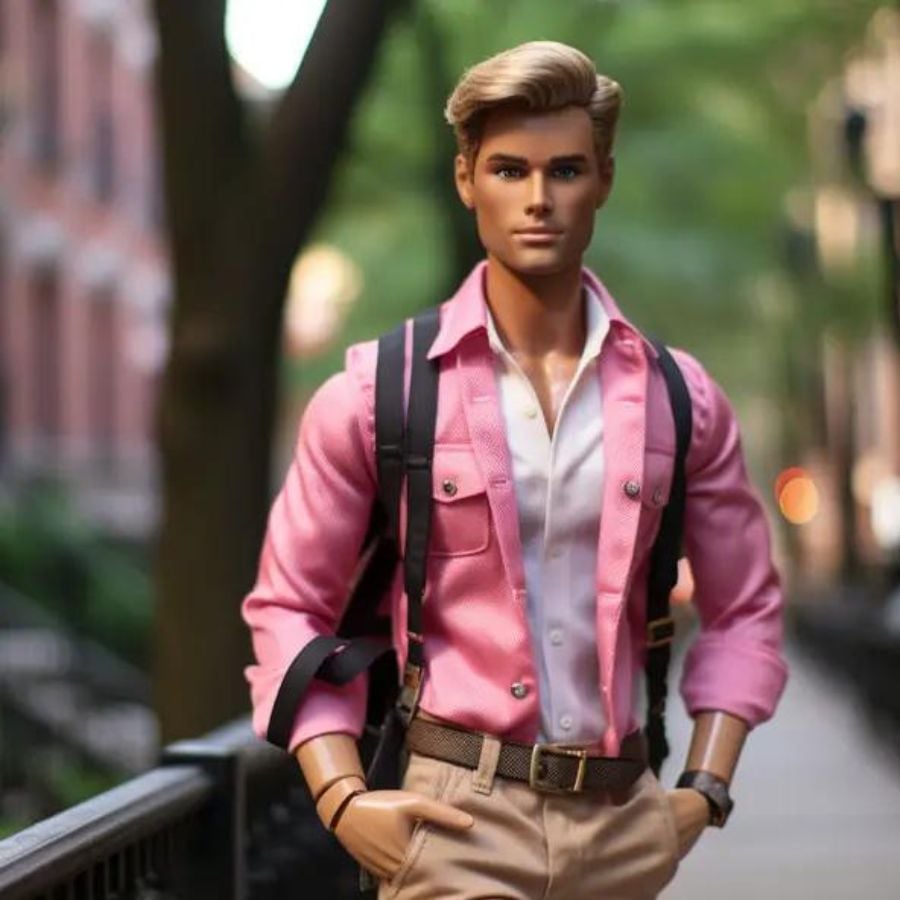 The women of South Carolina are impeccably dressed and pink is a popular color among them. But, it wouldn't be as fun if the men couldn't partcipate and wear some pink, too. Ken certainly embraced it!
South Dakota
The folks of South Dakota are known for defending their state (and accent) and are extremely prideful. Be careful not to get into an argument with a South Dakotan because it may not end well – a potential tractor encounter might be involved.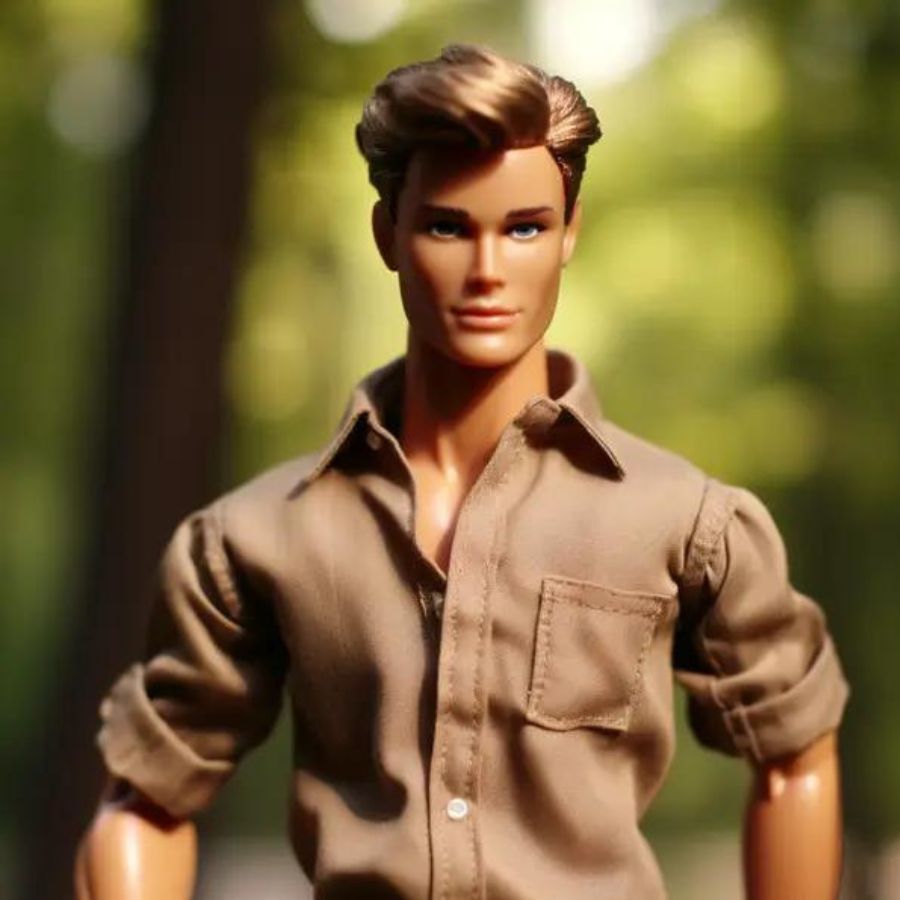 This certain Ken fiercely defends his home, and his stance says it all. If you are able to earn the trust from a South Dakotan, they will remain by your side through anything.
Tennessee
It's been said that Tennesse locals are just as sweet as their natively-produced molasses. In fact, even the worst person ever could live in Tennessee for a month and become a completely different person. There must be something magical floating in the Tennessee air.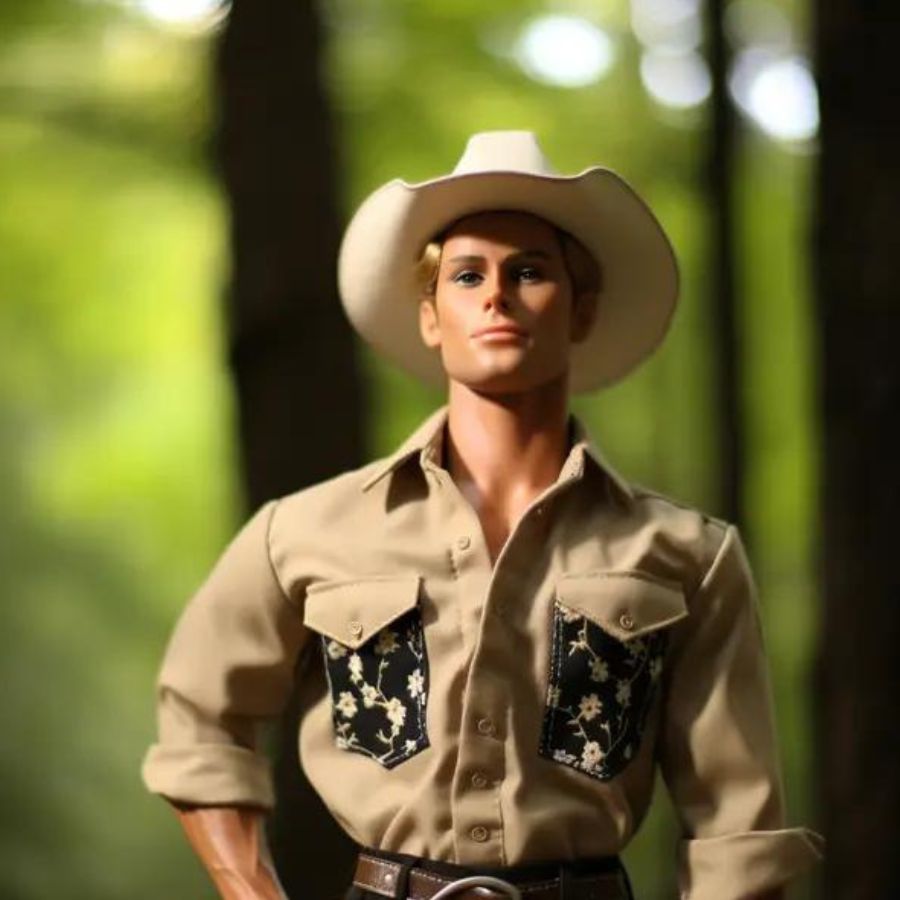 Tennessee actually has some of the cleanest air in the country, thanks to all of its greenery and heavy agricultural influence. Any person who travels there will instantly feel peaceful and less stressed. Take a look at this Ken – he looks pretty happy!
Texas
Everything is bigger in Texas – and, boy, is that true! Texans live and breathe that motto. There's much more to them than just their Yeehaws and cowboy boots.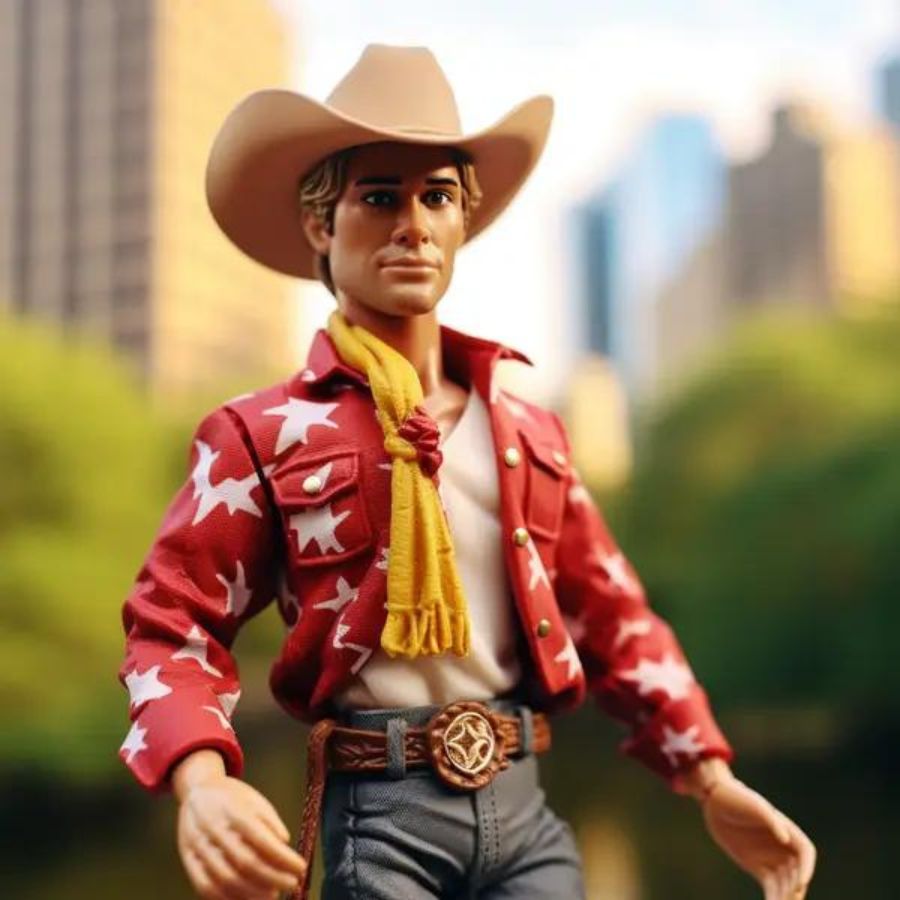 While Texas BBQ is only one reason to move to the Lone Star State, there are many other amazing things that will make you consider moving. The Kens are sweet, humble, and hospitable, boasting a larger-than-life presence.
Utah
Utah has so much to offer that you might feel pretty overwhelmed. Whether it's their extremely tasty pastrami sandwiches or the internationally famous Sundance Film Festival, there is always something worth talking about.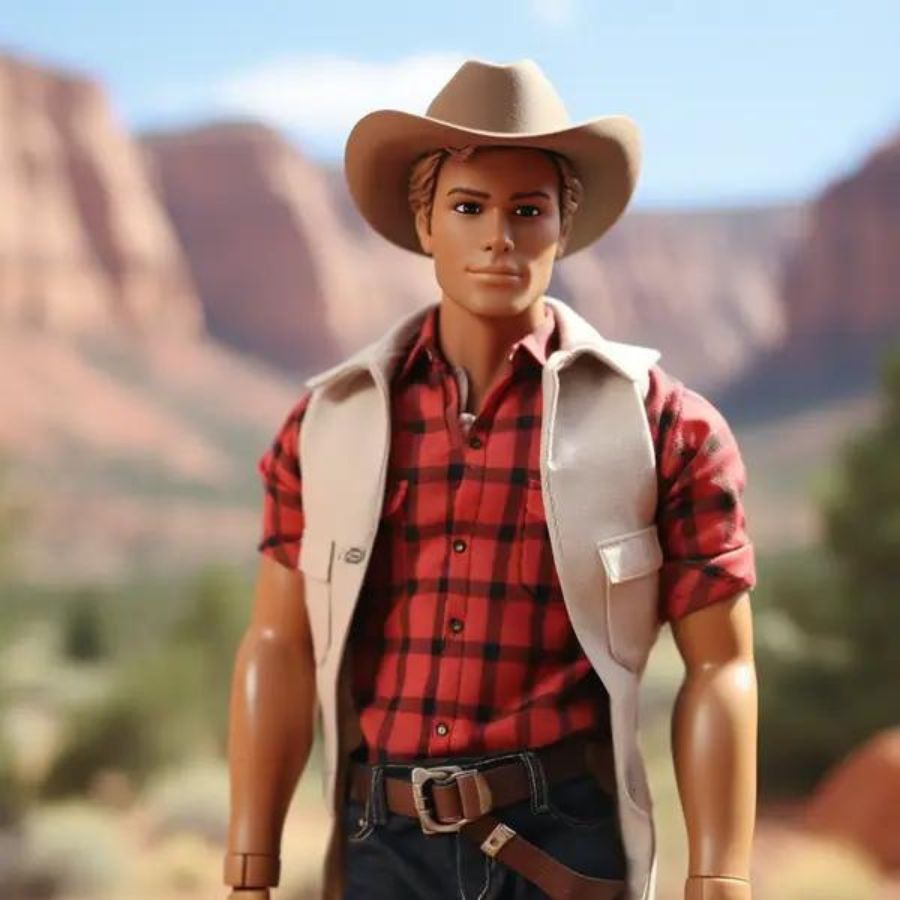 The kind folks of Utah have big hearts and will make you feel right at home. Plus, you're in for a real treat if you find yourself a man from Utah. They are very capable and will make you feel like you're in good hands.
Vermont
Many people might not know that Vermont's maple syrup is almost as good as Canada's. The people of Vermont deserve to be recognized for being sweeter than their maple syrup.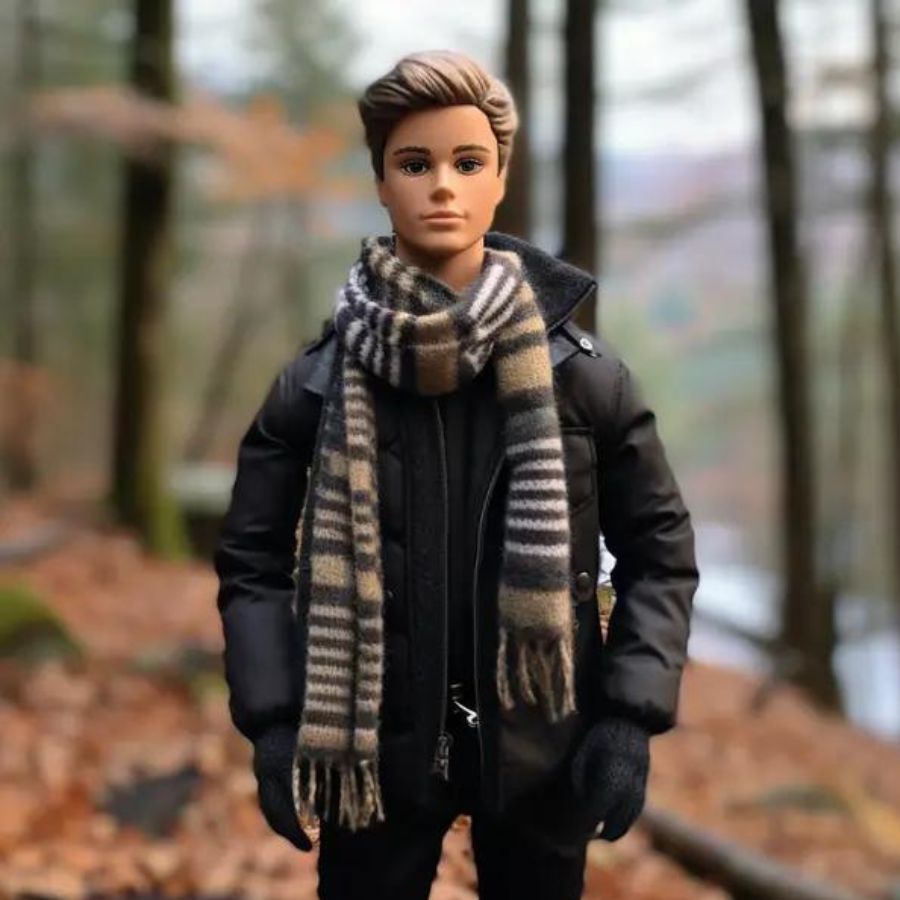 Vermont will give you that small-town charm energy and its natives will make you feel comfortable. The gorgeous scenery is another reason to travel to this amazing state, especially during autumn. If you're feeling sad, go to Vermont and let all of your worries wash away!
Virginia
This state boasts the important title of "Mother of America" and is also where eight presidents were born. Aside from all of its significant history, it's the extremely kind residents of Virginia that make it an even more special location.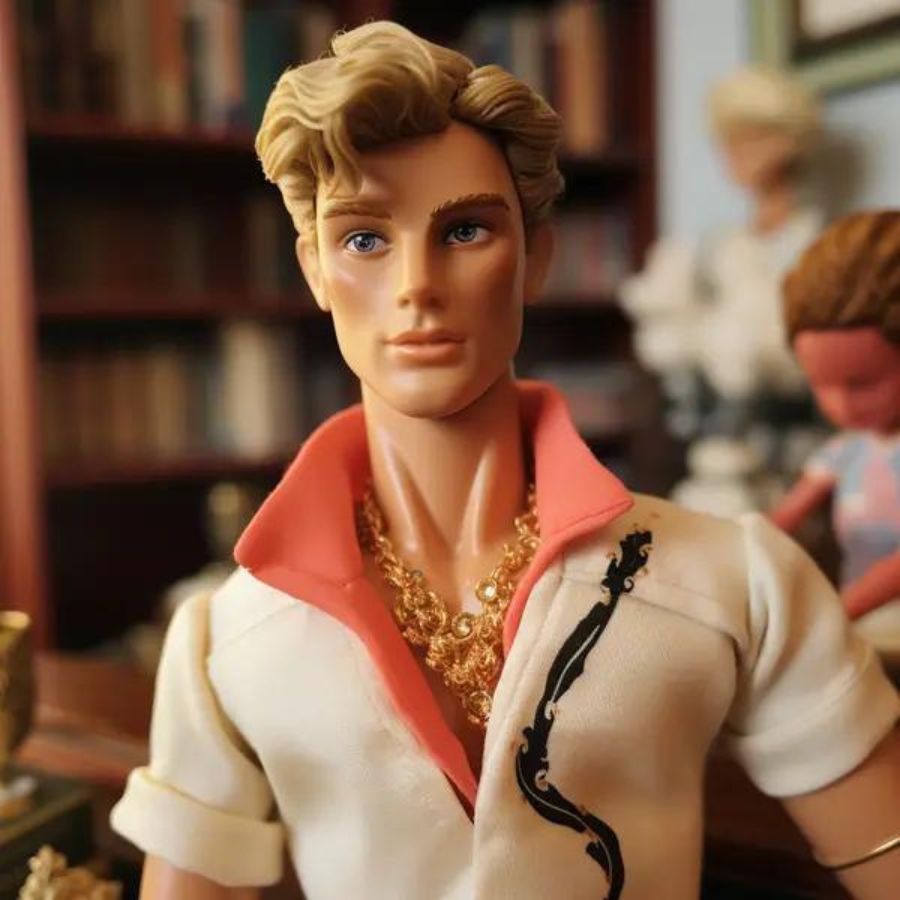 Just look at this AI-generated Ken! He is downright charming and looks as if he could be a great conversationalist. We'd love to relax and have a beer with this guy because Virginians know how to have the best time.
Washington
The state of Washington is an eclectic mashup of so many things. In one part of the state, there are grand mountains and stunning backdrops, and, in another part, big buildings and Microsoft comprise much of the cityscape. Despite this, everything fits perfectly together.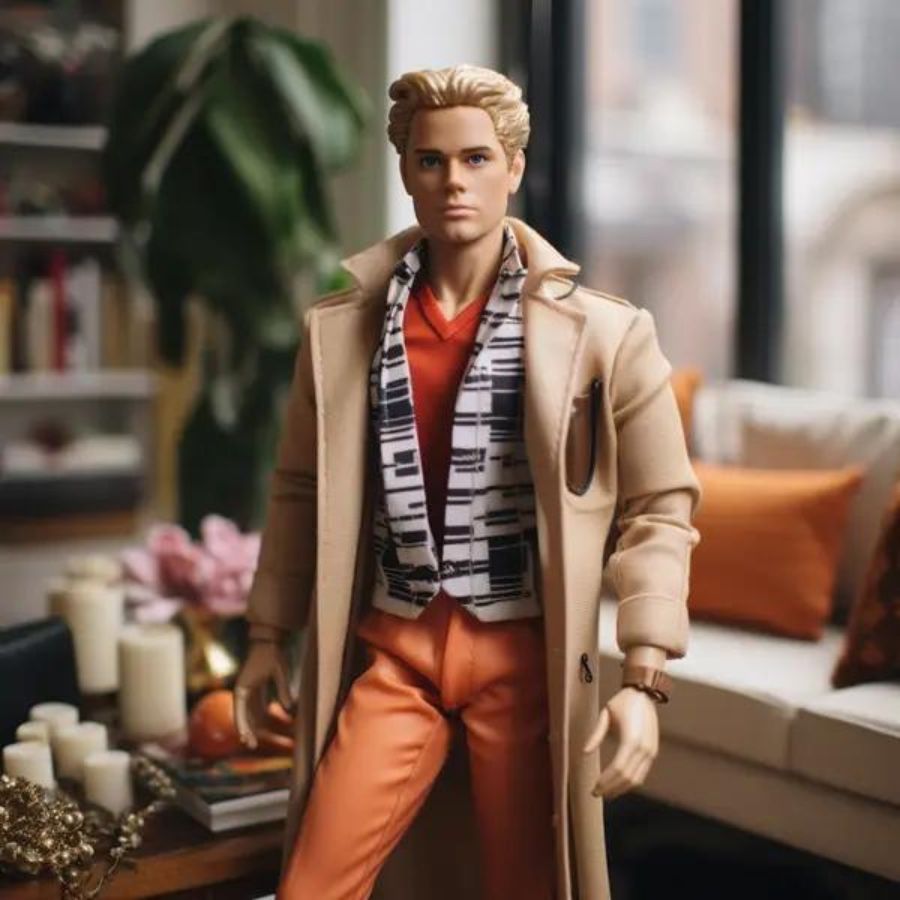 The Evergreen State is home to people of all nationalities and ethnicities, but you will always find a Ken wherever you go. Fashionable Kens are all over the city, adding a cool and distinct flair to the vibrant state.
West Virginia
West Virginians deeply love their state and aren't afraid to share it. The famous song by John Denver illustrates this strong admiration and further proves their affection for their dearest West Virginia.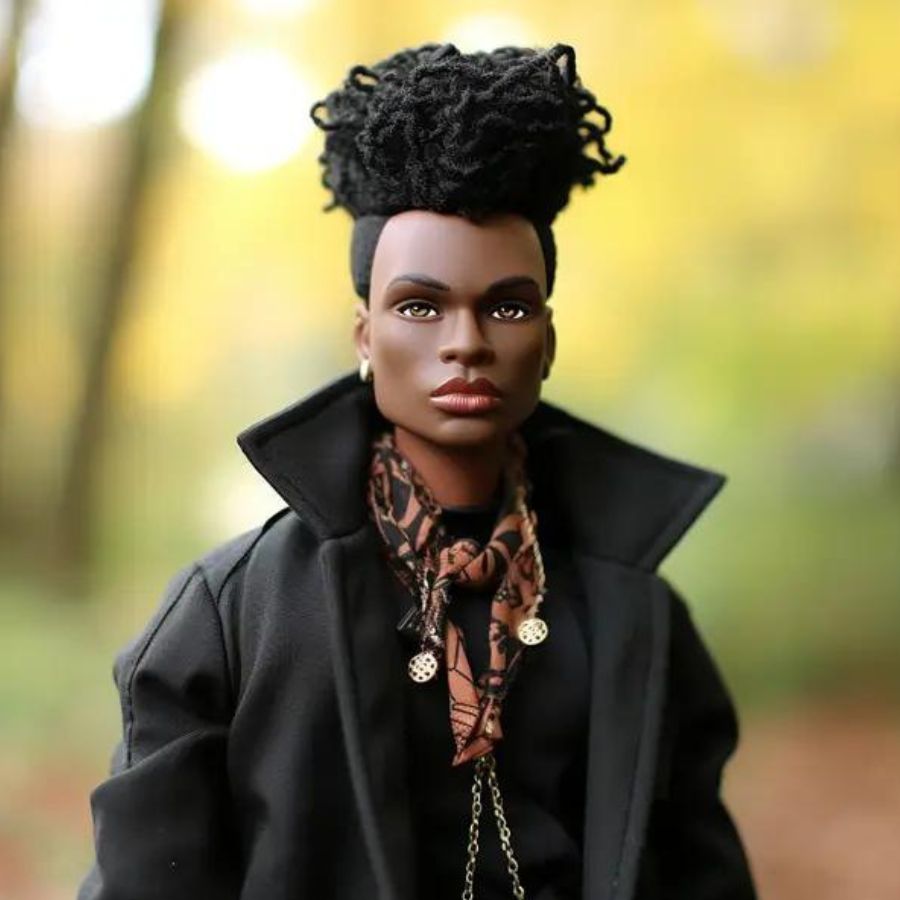 The locals demonstrate their unmatched levels of enthusiasm and adoration for West Virginia. They spend a lot of time out in the nature, going on exciting adventures and exploring the state's irresistibly beautiful landscapes. We're sure that this Ken knows it all!
Wisconsin
Cheese is likely the first thing that pops into your mind when you think of Wisconsin. So, if you are a cheese aficionado, then get yourself a man from Wisconsin. If you are lactose intolerant, it's best to steer clear.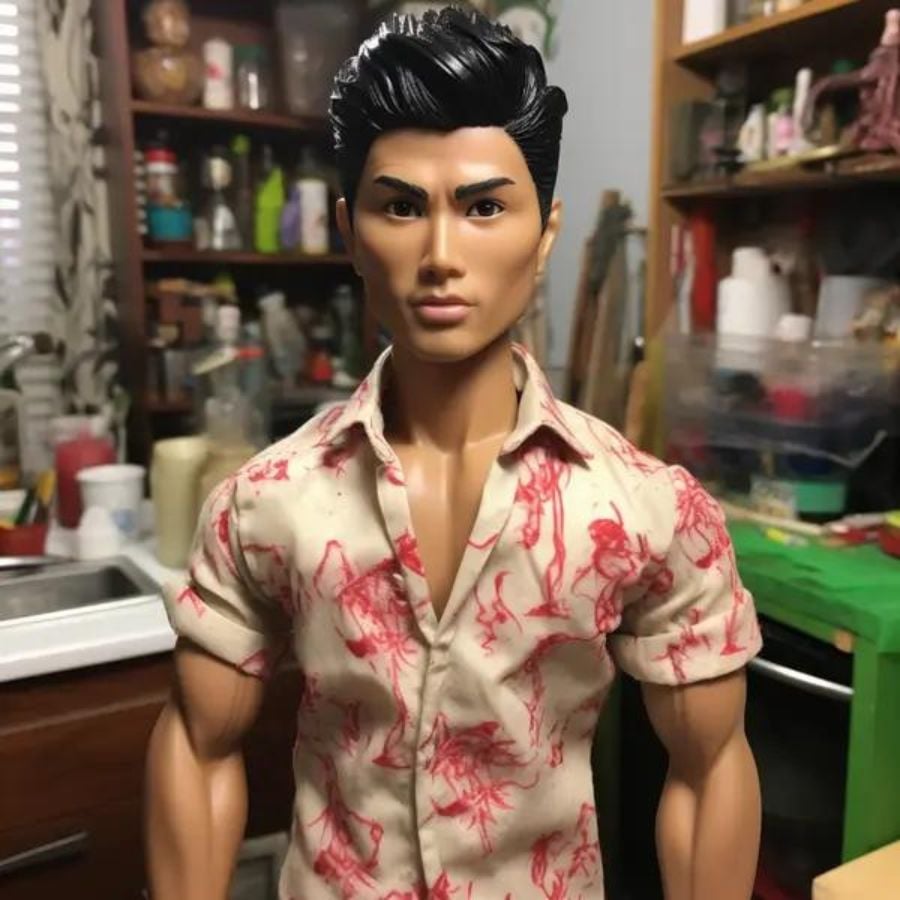 As America's dairy capital, those with lactose intolerance visiting the state might not be met with kindness from Wisconsinites. Be careful of these diehard cheese and dairy loving folks!
Wyoming
Oh, we are completely smitten with this Ken from Wyoming! He looks as though he could land the role of Adonis in a live-action movie.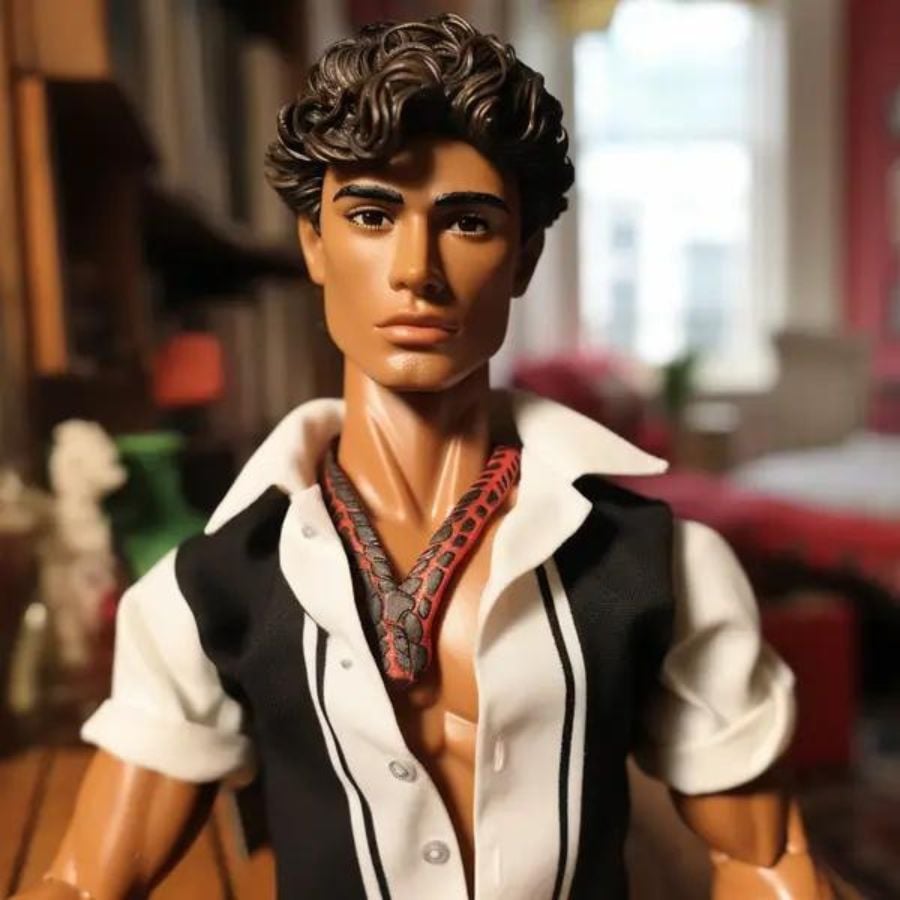 Wyoming is known for its cowboy culture, bull riding, and rangelands. The state offers a breathtaking natural beauty that is unmatched and will leave you mesmerized. And, if the men in Wyoming look as good as this Ken, it's even more of a reason to visit.