33+ Ways These Genius And Creative Dollar Store Hacks Will Make Your Money Go Further
Originally Published on
savvydime.com
and repurposed with permissions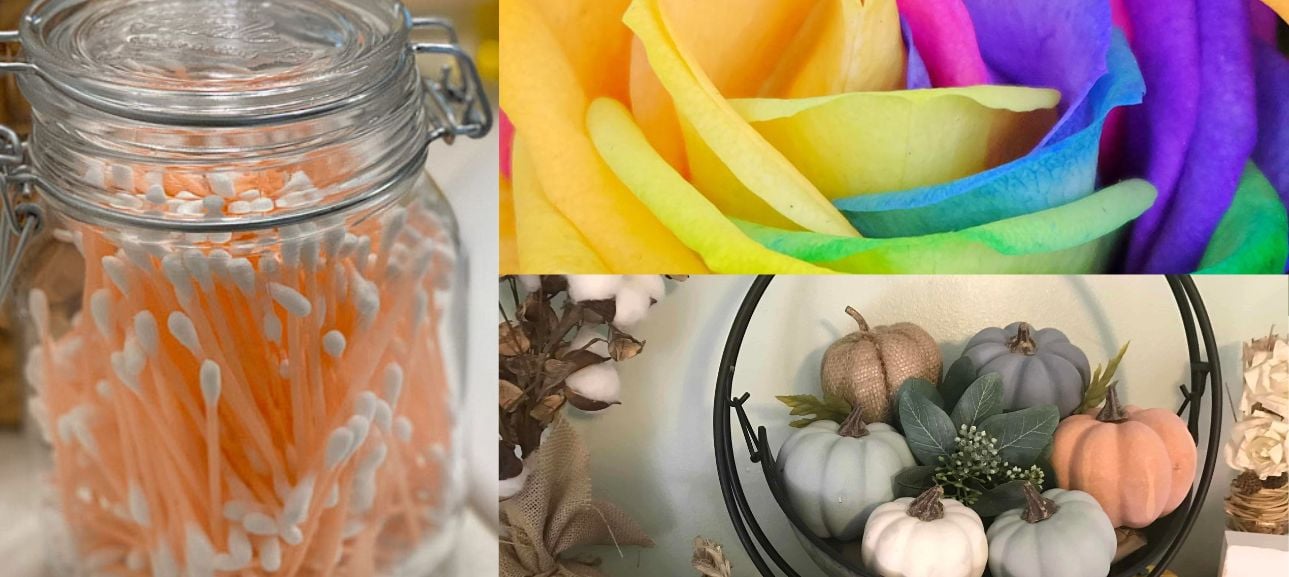 In today's fast-paced world, we all strive for ways to simplify our lives and increase efficiency. Whether we're busy parents, savvy travelers, storage experts, or just crafty individuals on a budget, we all seek smart and cost-effective solutions. That's where these Dollar Store hacks come in. Here are some of the best hacks that will surely make your life easier and more efficient. You'll be thanking us later!
Shoe rack spice rack
If you're looking for an easy and cheap way to organize your spices then it is time to invest in a hanging shoe rack. It's life-changing!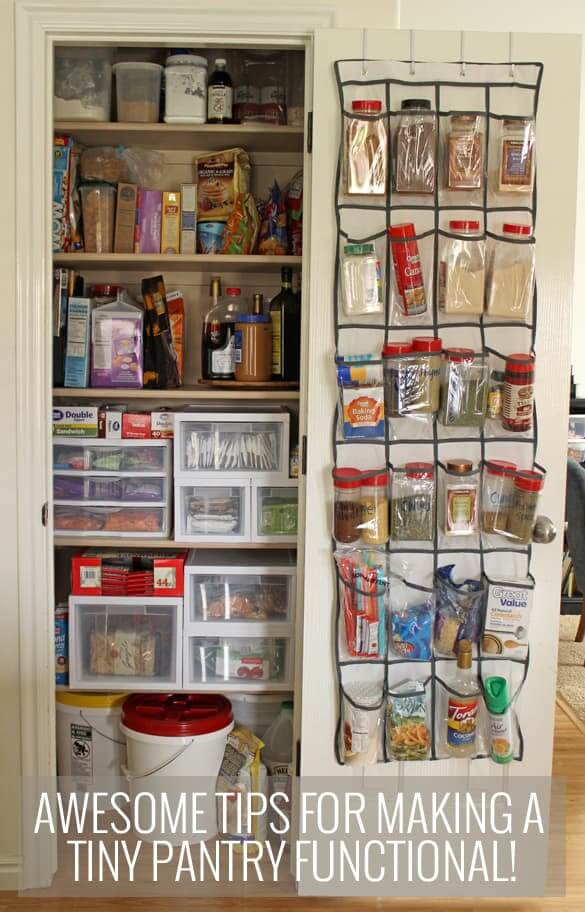 To add to that, you can actually see your spices! I think this is a major bonus as someone who has struggled with keeping spices both organized and visible. A true addition.
Dryer sheets for fresh luggage
If you want your luggage to smell fresh and clean when you open it up upon arriving as well as on your way back home, buy some dryer sheets.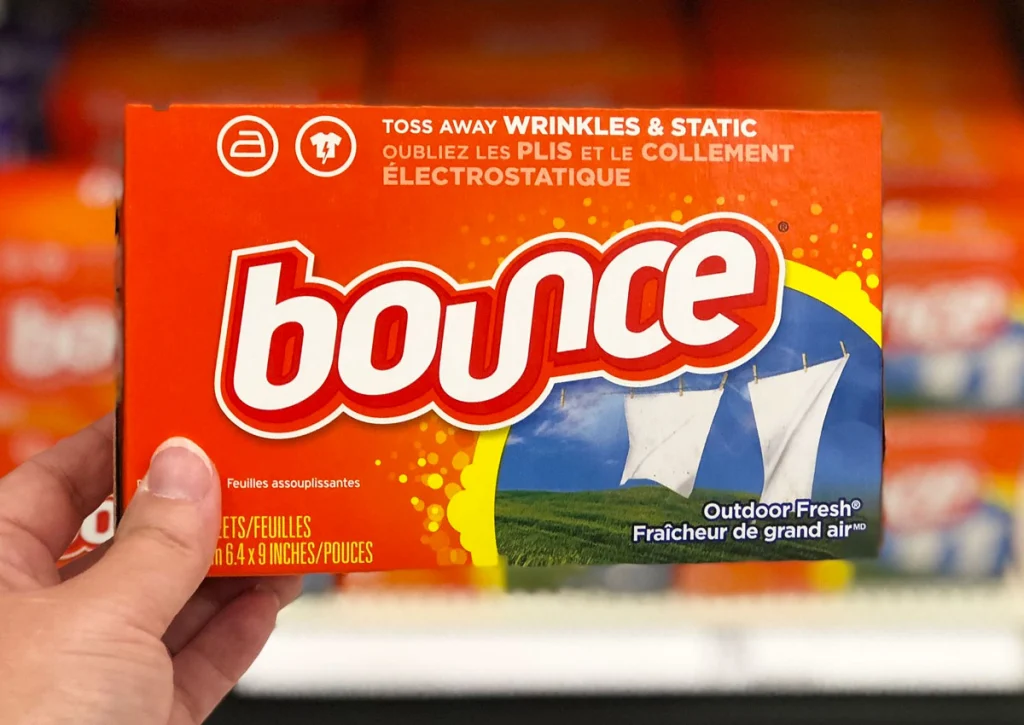 This will also keep your luggage from absorbing and unpleasant or unsavory smells. So fresh and so clean!
Silicone Glove Hack For Cleaning Dirty Makeup Brushes
It's easy for makeup brushes to get dirty quickly; cleaning them can be a hassle. But worry no more – here's a simple and cheap hack to make your dirty brushes look brand new.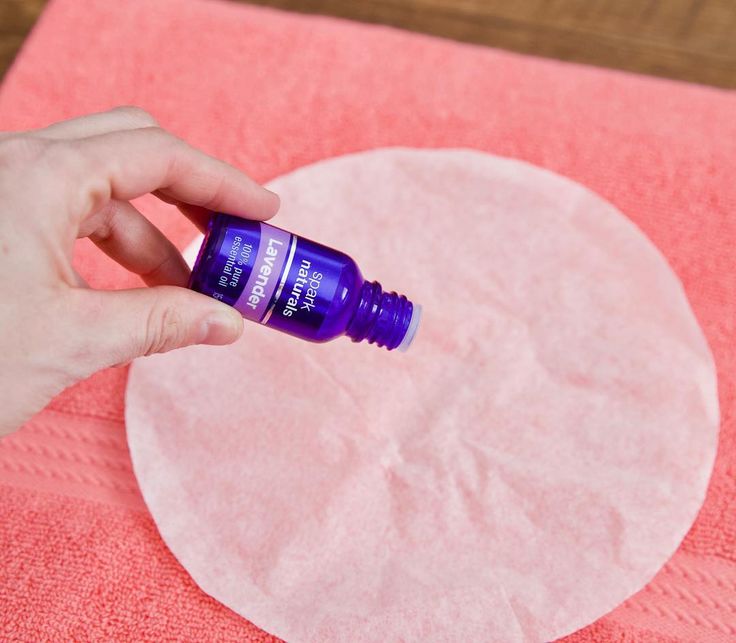 The steps are easy! First, get a silicone glove at the Dollar Store, wet your desired brush in a little soap and water, and move it around on the glove. You'll see instant results and all the grime will be washed away.
Broom Closet Storage
Brooms, mops, and Swiffer-like products are fantastic tools for keeping our homes clean, but they can also create clutter and disorganization if not stored properly. Due to their slim design, they don't stand on their own and can easily fall all over the place.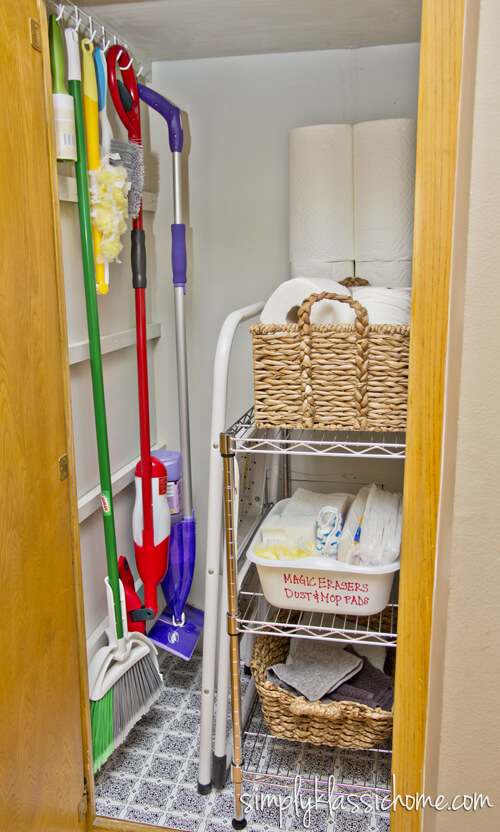 However, there's a simple and affordable solution to this problem. All you need to do is pick up some hooks and designate a spot where these cleaning tools can hang out together. By doing so, you'll not only prevent them from falling over but also make them easily accessible for future use. This easy and inexpensive organization hack can make a world of difference in your home and ensure that your cleaning tools stay in good condition for longer.
A Genius Way To Organize Chips In Your Pantry
Sometimes, we go a bit overboard on the chips and find that our pantry is stocked full of so many delicious snacks. It could feel overwhelming and there's not even enough space for it all!
Have no fear because this genius hack is quite helpful. Grab some pant hangers with clips and use the clips to hang your chip bags in your pantry. Easy!
Use A Cheap Bed Sheet As A Tablecloth
If you're having a birthday party and need a cheap, cost-efficient option for a tablecloth, then look no further! A Dollar Store fitted sheet will do just the trick.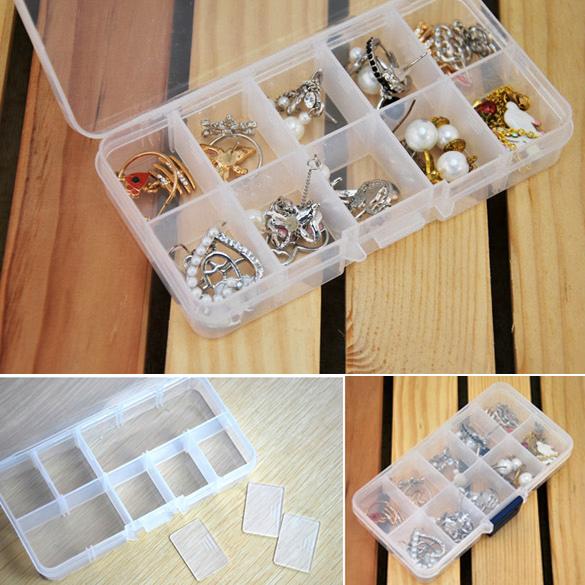 If it's a windy day and you're having your gathering outside, you can be assured that nothing will blow away. Truly, this is the perfect hack that won't disappoint.
Limit kid's soap use
If you are regularly finding yourself filling up soap when you know you just filled it, this one is dedicated to you.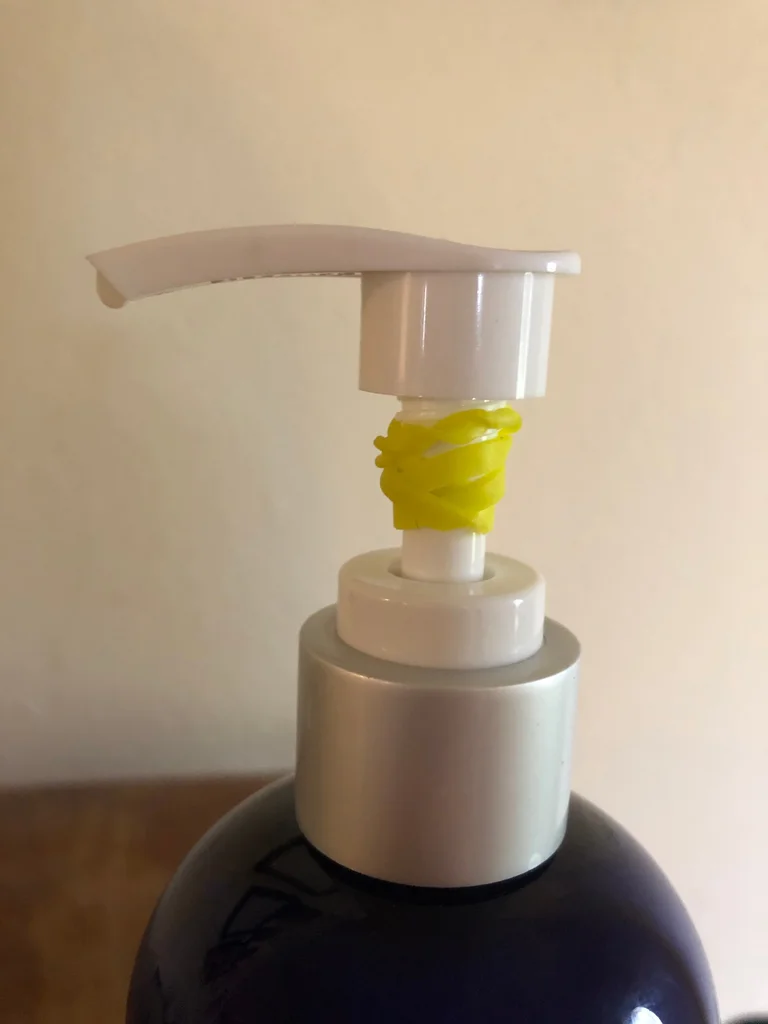 Kids love to play with soap and water, and if it means a little extra soap down the drain to get them to wash their hands–okay, that's liveable. But there is another option: rubber bands. Wrap one around the soap dispenser to limit their use. 
Keeping Toddlers Safe In A Room
To ensure that your toddler doesn't accidentally lock themselves inside a room by themselves, purchase a bundle of rubber bands from your local dollar store.
All you have to do is create an "X" with the rubber band and loop it on the door to block the lock from entering the hole. This way you can relax knowing that you won't have an emergency on your hands if your toddler accidentally closes the door. 
In-flight for the same snacks–cheaper!
Before you head out for your big trip make sure to stock up at your local Dollar Tree. You can get all the same snacks along with many more when you use this hack.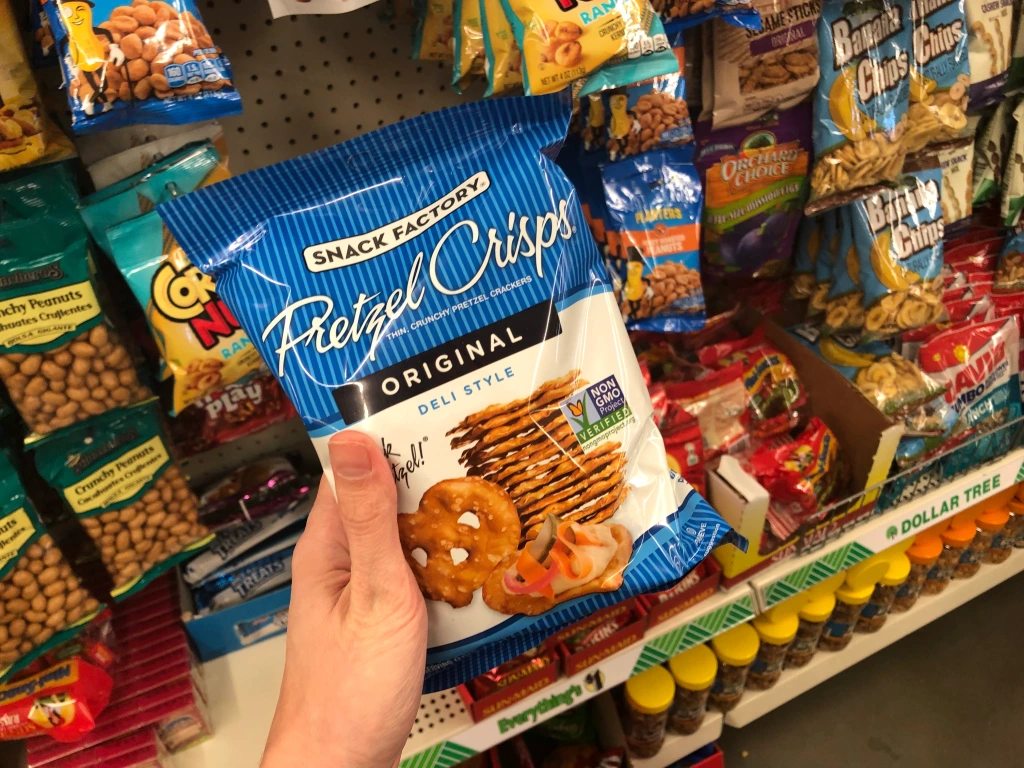 You can bring these snacks through TSA as long as they are closed and are not liquid that exceeds the allowed amount.
Paper Towel Holders For Organization...And More!
Who knew that paper towel holders could be used for much more than just holding paper towels? Dollar Tree makes it easy to turn basic paper towel holders into useful and essential tools.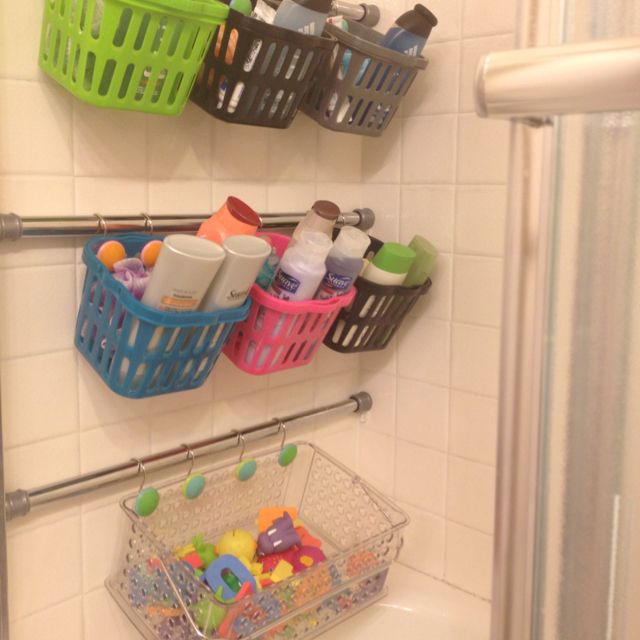 Not only are they great for organizing jewelry, but they can also be used to organize belts, stack trash bags, and rolls toilet paper. And it could even work super well with watches, too. Who knew?
DIY Shower Caddies
Make showers that much easier for you and your kiddos with this DIY shower caddy project! Simply purchase shower curtains from your dollar store and invest in some baskets as well as hooks.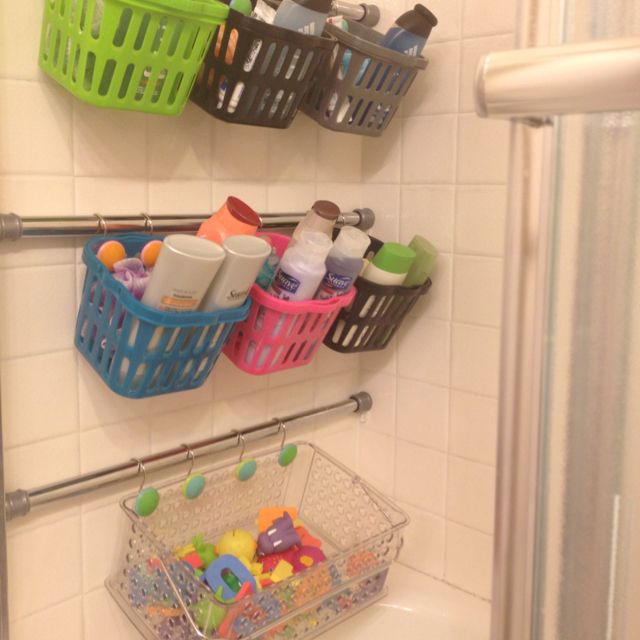 This little project is great to hold toys (so many toys, amirite?) as well as shampoos, soaps, conditions, and anything else that makes baths more fun or easy.
Organizing Brooms The Cheap And Easy Way
With all of our busy schedules, it can be challenging to find time to organize the brooms and other cleaning products in our homes. Often, it's kind of a mess!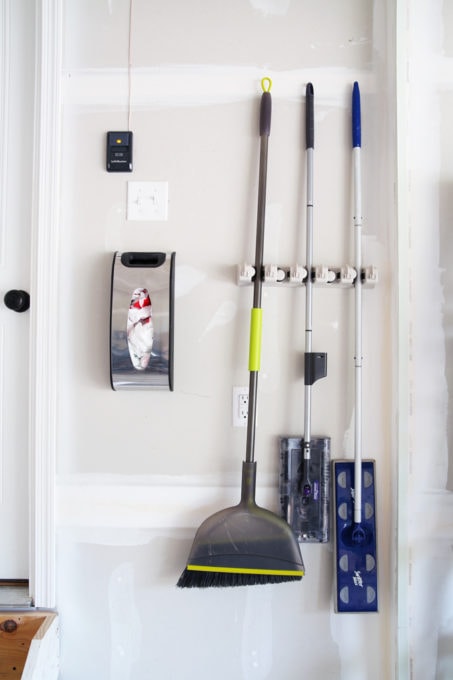 This amazing Dollar Store hack will leave you feeling happy and relieved that you found a solution for your organization. Not only are you saving a few bucks, but you also will feel much better knowing your space is organized.
Small plastic bottles
Pick up some TSA-friendly water bottles for all of your nice products that are too large to bring onto a plane. Turning your full-sized toiletries into travel sized will make your trip and stay much more comfortable.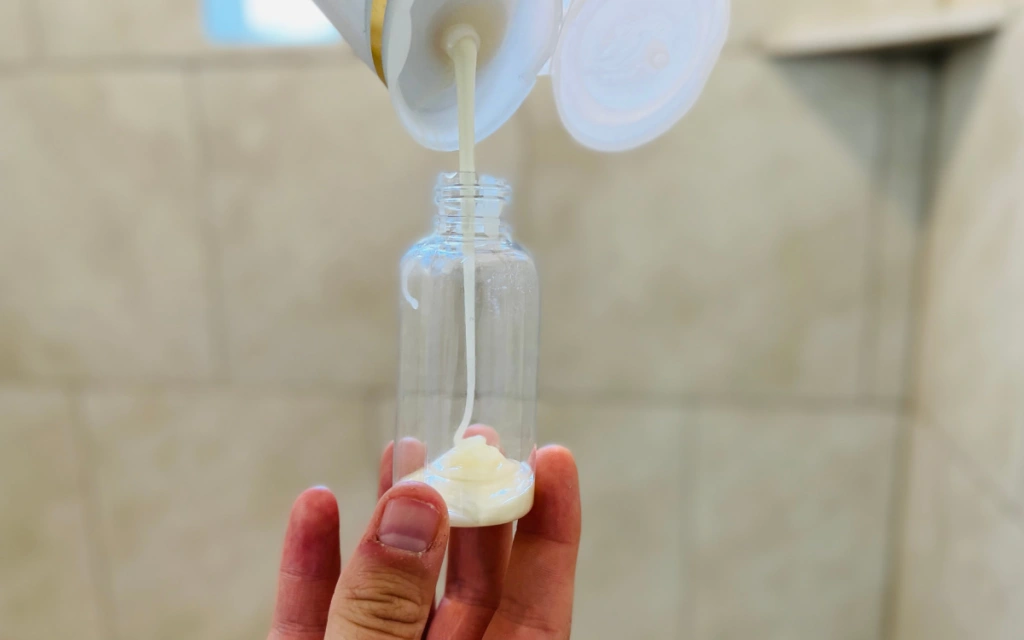 Compare this to buying the mini versions of your products and you'll see that the juice is worth the squeeze when it comes to this Dollar Store hack.
Organize Bottles On A Shoe Rack
If you struggle with finding storage solutions for bottles – whether it's water, Gatorade, or soda – here's an efficient method for organizing them. The first thing you need to do is take a trip to the Dollar Store.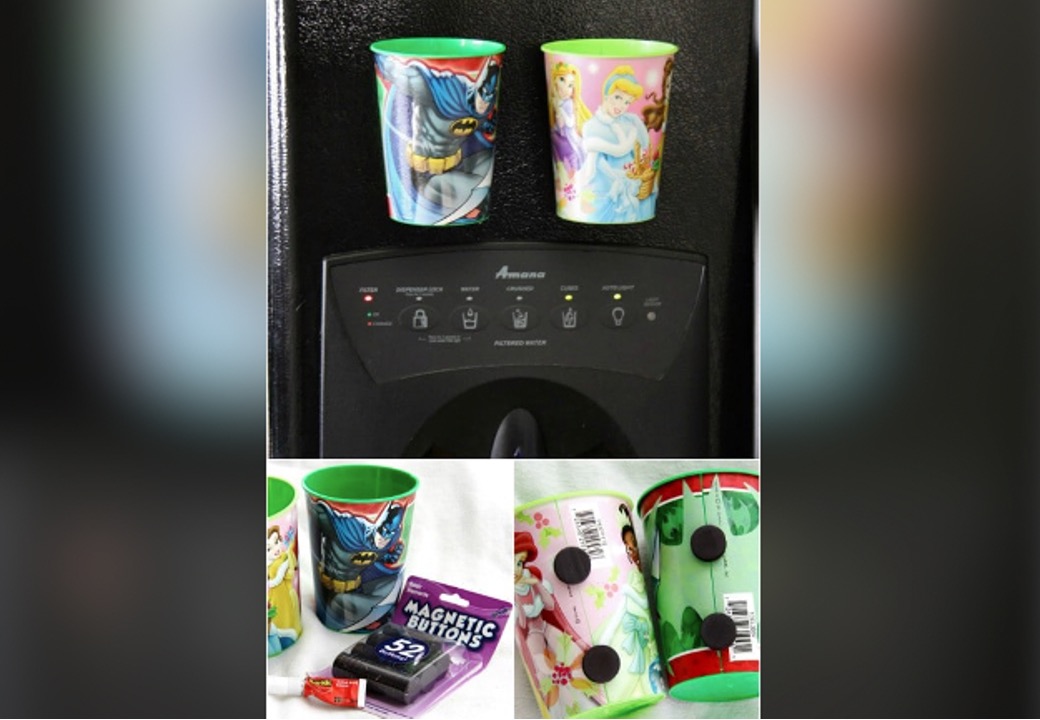 After you've secured a shoe rack, you simply organize the bottles on it as you'd like. No longer do you have to worry and stress over bottles scattered everywhere in your kitchen!
Bins and baskets for the pantry
Having a clean and orderly space makes everything feel so much better and that extends to your kitchen space and your pantry. Being able to quickly look into your pantry and see which food you have, where it is located, and how much you have left make literally everything easier.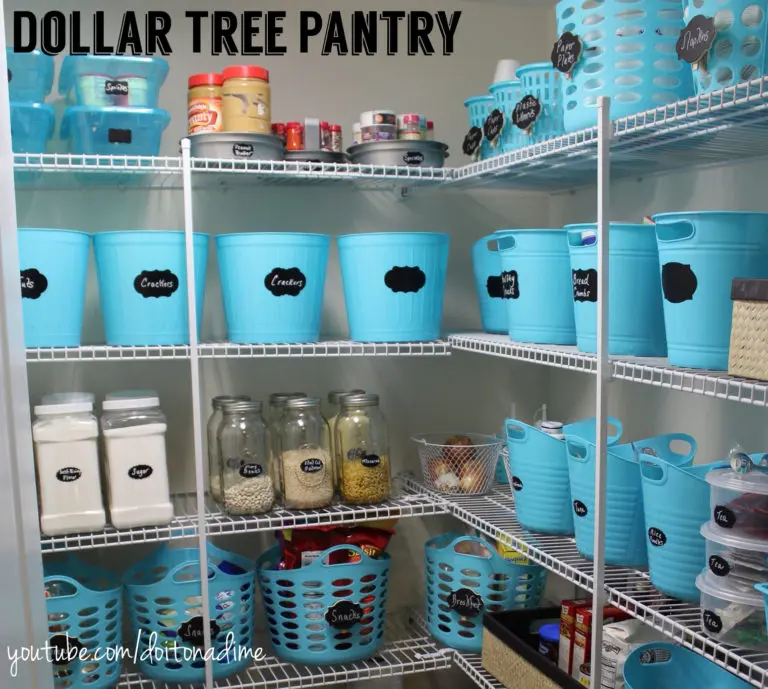 If you want to go a step further for the aesthetics then shoot for the monochromatic look or do a DIY session! Your local Dollar store certainly has them, as well as labels to mark what everything is.
Baby Shower Parties...For Less
At the last minute, you might be scrambling to find cute decorations for a baby shower but are coming up short (with time and money). Luckily, the Dollar Store has all of your baby shower needs to create a sweet table centerpiece or other decorative purposes!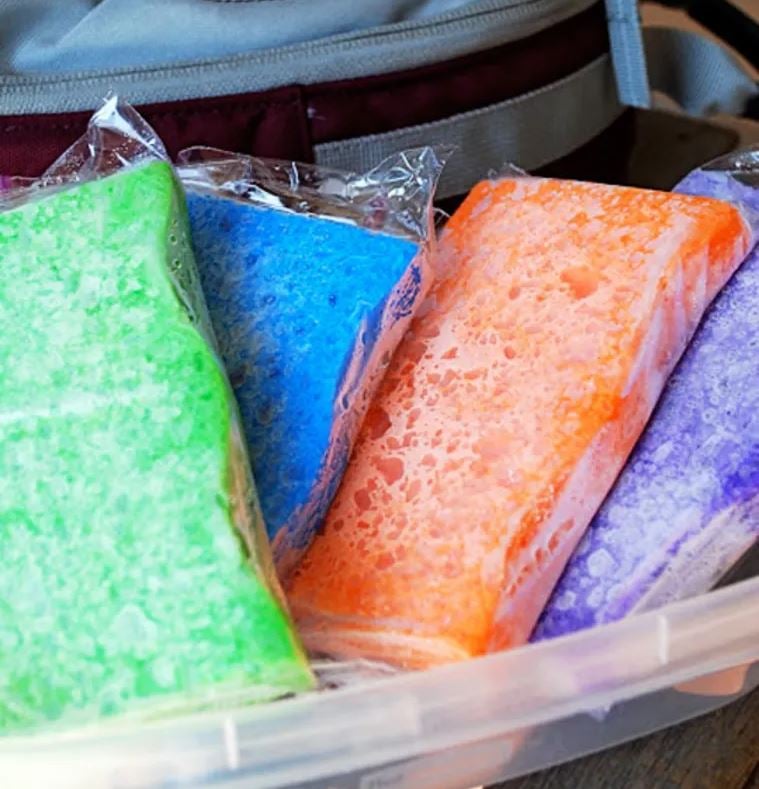 To create a decoration like the one above, it's simple. Grab some balloons, a basket, ribbons, a hula hoop, two cotton mops, a teddy bear, and inflatable decor – you can put together an amazing baby shower decoration at an affordable price!
Save your restless sleeper
Trying to acclimate your kid's to regular sleeping patterns and off the floor can be a tricky battle. Our new earthlings are prone to falling out of bed during slumber.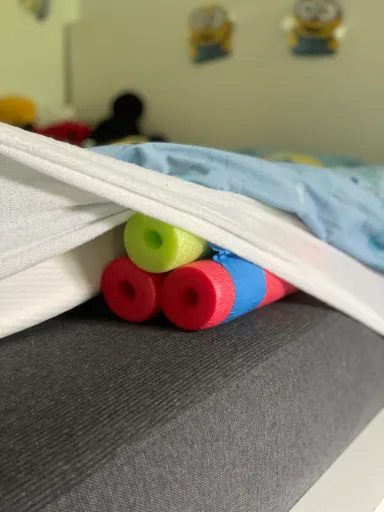 Pick up some pool noodles at Dollar Store and make your child's bed with the pool noodles on either side of the bed to make bumpers. This will help keep them contained.
Mesh hamper for beach toys
Bringing your beach toys to and from the beach is one thing, and it's nice to keep them organized and easy to bring back and forth. What's even better is when they self clean on the journey!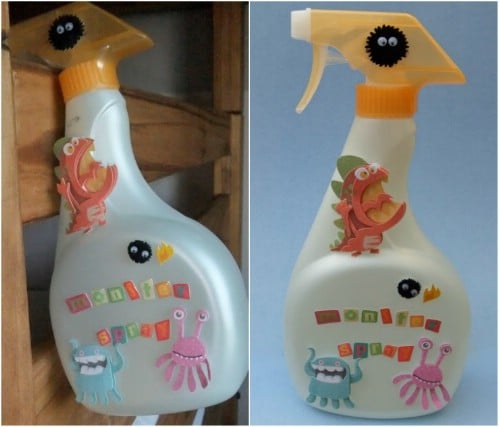 With a mesh hamper, putting sandy toys in there takes care of themselves. Due to the small holes in the mesh a lot of the sand will fall to the side on your journey.
Frozen Sponges
Why spend extra cash on ice packs when you could make your own for incredibly cheap? Ice packs always seem to be misplaced and our frozen sponge hack is an affordable way to skirt around that!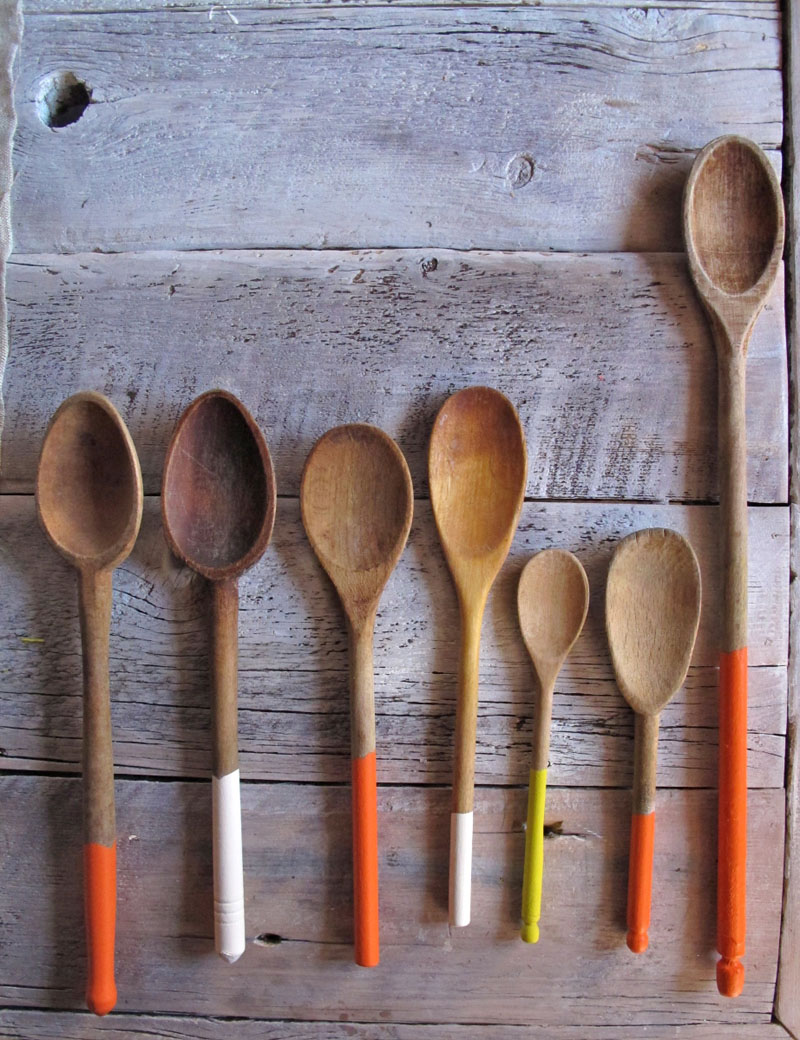 Furthermore, they are incredibly easy to make! All you have to do is get the sponges wet and then freeze them directly after. 
How to use your frozen sponges
Once you create your frozen sponges, there are a lot of ways that you can use them. You can put them in your children's (or your own) lunchbox and then dispose of them once done.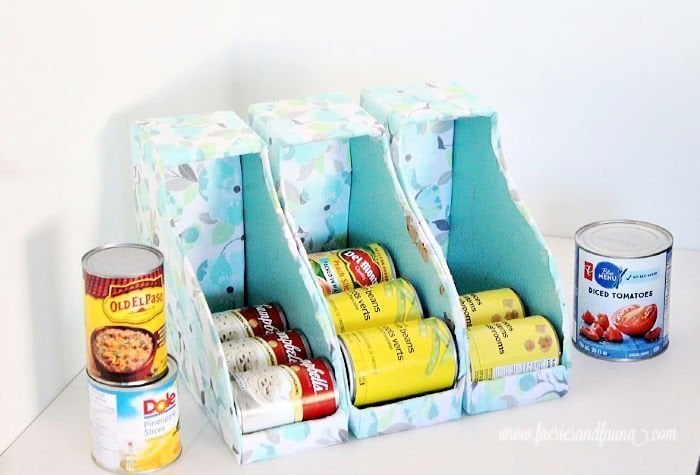 You can also keep them for when someone has an injury and you need a quick to-go ice pack, as well as take them along for the beach and on camping trips. They are ultra-light.
Monster-proof the room
Little kids can sometimes become fearful before falling asleep, afraid that some monster is lurking under the bed ready to bite their little toes. A fun and savvy trick for this is to create their very own monster spray!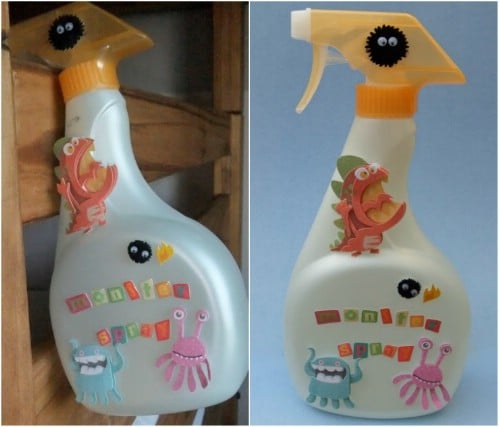 Buy some Febreeze or the like from the dollar store and decorate it. Put it next to their bed and tell them that monsters are allergic to the spray and therefore will not come into their room and as long as the spray is there, they are safe. 
Beautify Your Spatulas
Give your spatulas a little makeover with this fun and creative tip! Next time you are at the dollar store you can buy both wooden spatulas as well as paint.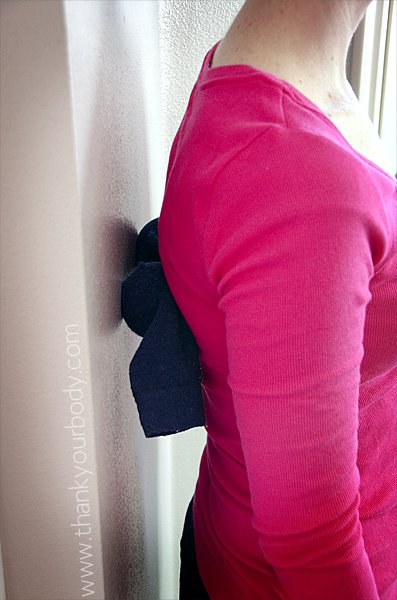 All you have to do is dip each utensil into the paint and allow them to dry. You can create a rainbow assortment or just do one color to match a theme in your home.
Organize Your Cans
Pick up some folder-holders on your next trip at our favorite spot! It goes a long way in getting that pantry organized!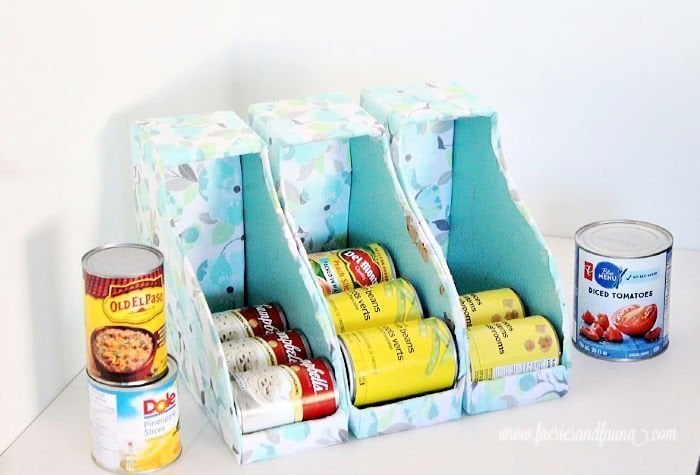 You can arrange your cans based on soups, noodles, beans, or do it on your favorite soups in each one and your partner's soup in the other. It helps keep track of how much of everything is left.
Converting Dish Drying Rack Into A Useful Wall Organizer
The best things in life are those that serve more than one purpose. In this case, a dish drying rack isn't just used for drying dishes, but something else that's functional and convenient!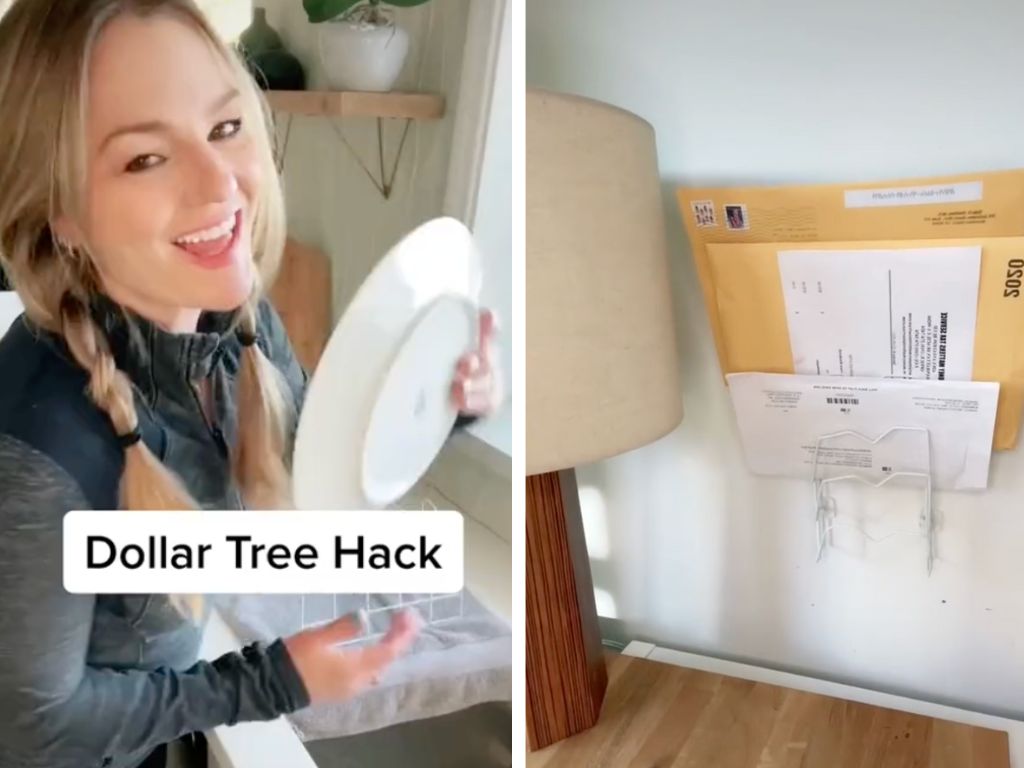 A TikToker demonstrated how she converted a dish drying rack into a hanging wall piece used to sort mail. That's a pretty genius idea, and it's affordable, too.
Locker bins for disorganized closets
If your closet is looking a little rough, lean into this bin idea and pick up some locker bins to get yourself organized. Getting everything in order and accessible makes a space feel incredibly different.
This is an easy and affordable way to eliminate the clutter in your closet and skim down the time you spend looking for your things.  
DIY Massage Balls
Work hard, play hard. As we get older we all suffer from the aches and pains of our day to day lives. From sitting in a computer chair, painting a house, to literally just sleeping we all could use some TLC.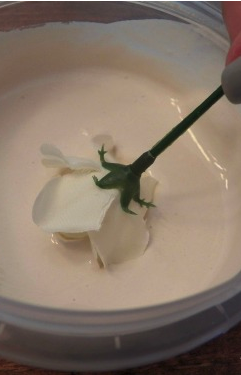 Pick up some tennis balls and put them in your longer socks. Now you have a ball roller to help relieve some of those muscle pains.
Toothbrush holders for storage
This little trick works especially well for those traveling but it is also a good storage solution as well! Purchase some toothbrush holders to apply this hack.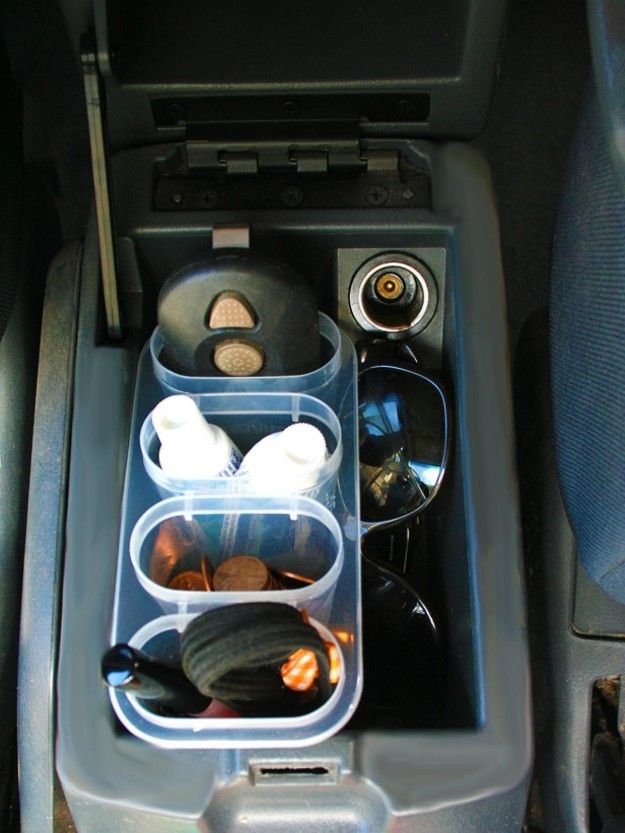 Things that can be stored in the toothbrush holder include chargers, earbuds, stylists, and anything else you can fit in there!
No Slip, No Crease!
We all know how obnoxious it is when shirts are indented by the hanger  they were resting on. What is also annoying is when shirts that slip off the hanger and make your closet into a disorganized mess.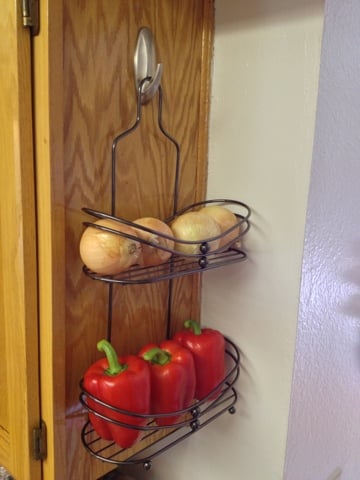 The solution? Pipe cleaners! These cheap and soft little barriers are the perfect solution and feed two birds with one scone.
DIY Jewelry Holder
Create your own adorable jewelry maker! Go to the dollar store and pick up some tea plates as well as some candlesticks. You will also need a hot glue gun.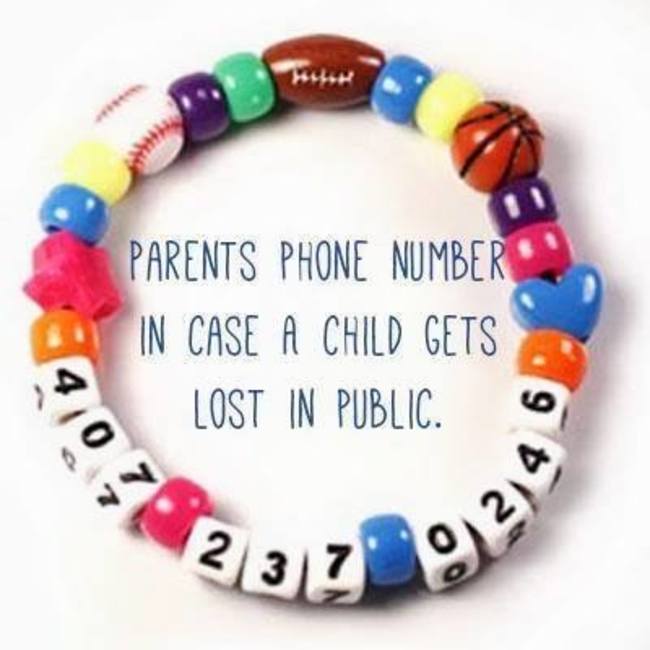 Create the holder in your mind's eye. The cup on the top is a super cute addition. You can make as many compartments as you see fit.
Glow Stick Bath
Most children love taking a nice fun bath with their favorite water toys. But if you want to really blow the socks of your little ones, purchase some glow sticks and add them to the fun!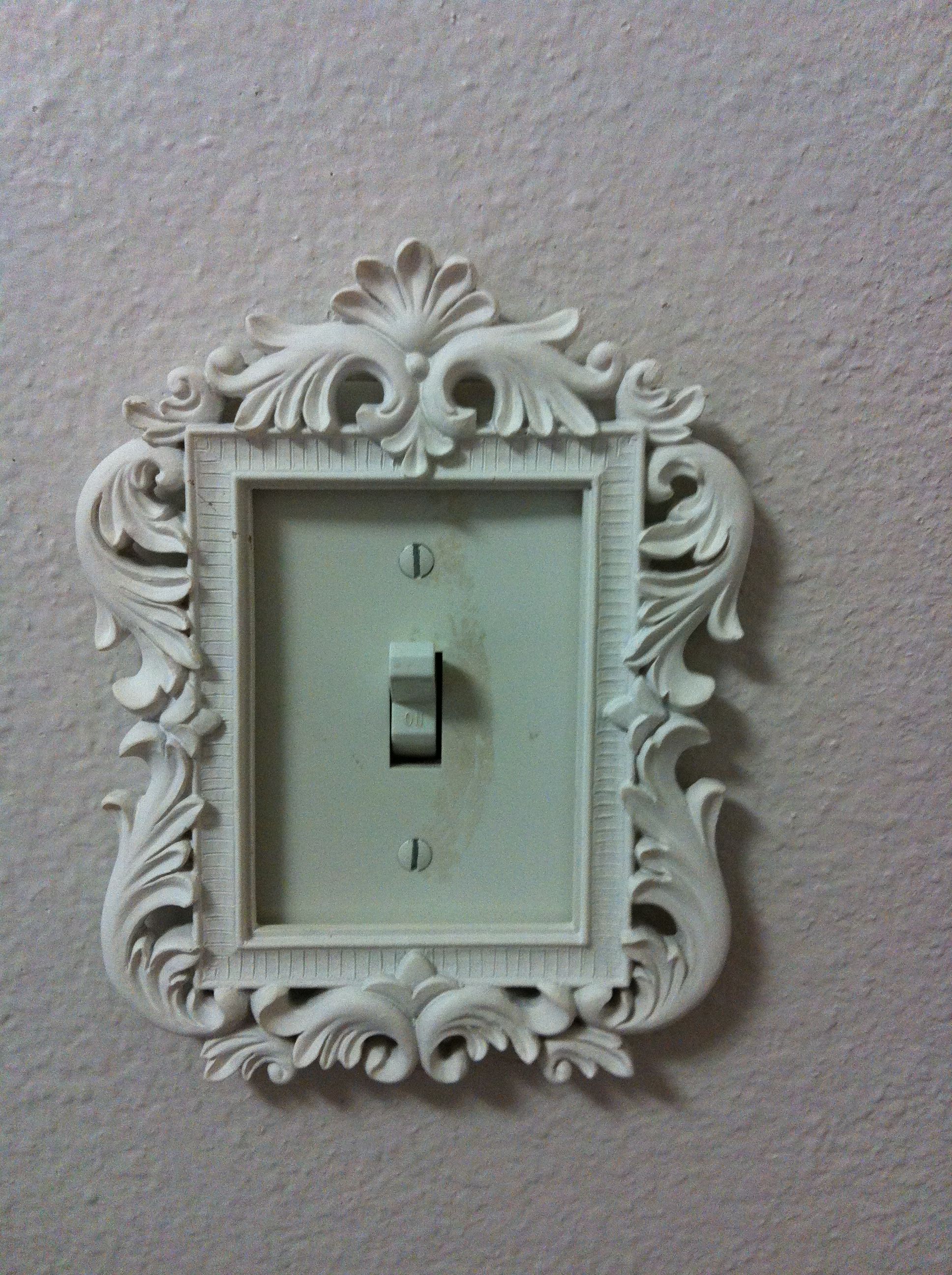 It will add a little magic to bath time. And, if your children are not huge bath takers and resist it when you try to get them to sud up, this might be a good way to get them into the bathtub!
Speaking of Dryer Sheets, DIY Your Own!
Another great item to pick up when shopping are coffee filters. They have more uses than just coffee! That is for sure. Among other things, you can use them to freshen up your laundry or for the dryer sheet hack we just mentioned.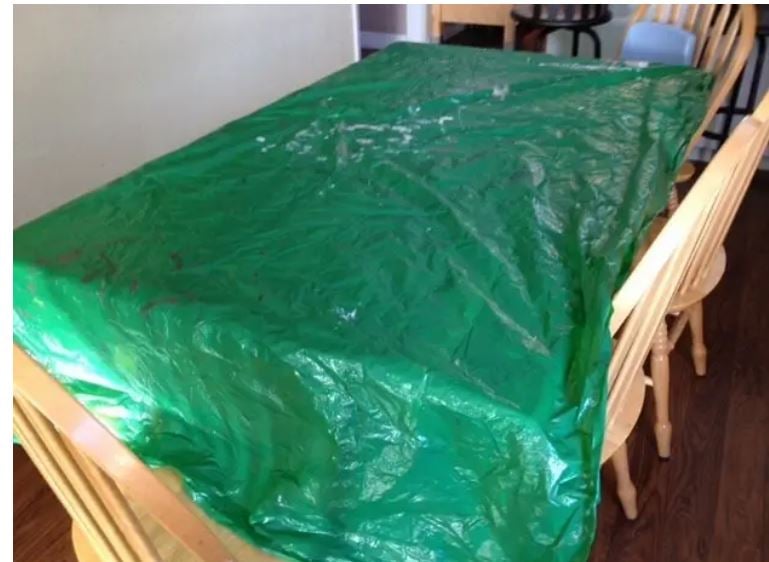 Take some essential oils and dab them into your coffee filters. Essential oils are better because they are fine for skin and will not irritate. Throw the filter in with your drying clothes and relish in the fresh scents!
Create beautiful decor
To give your home a splash of elegance, pick up some fake roses! This takes a crafty one, but is so worth it once done.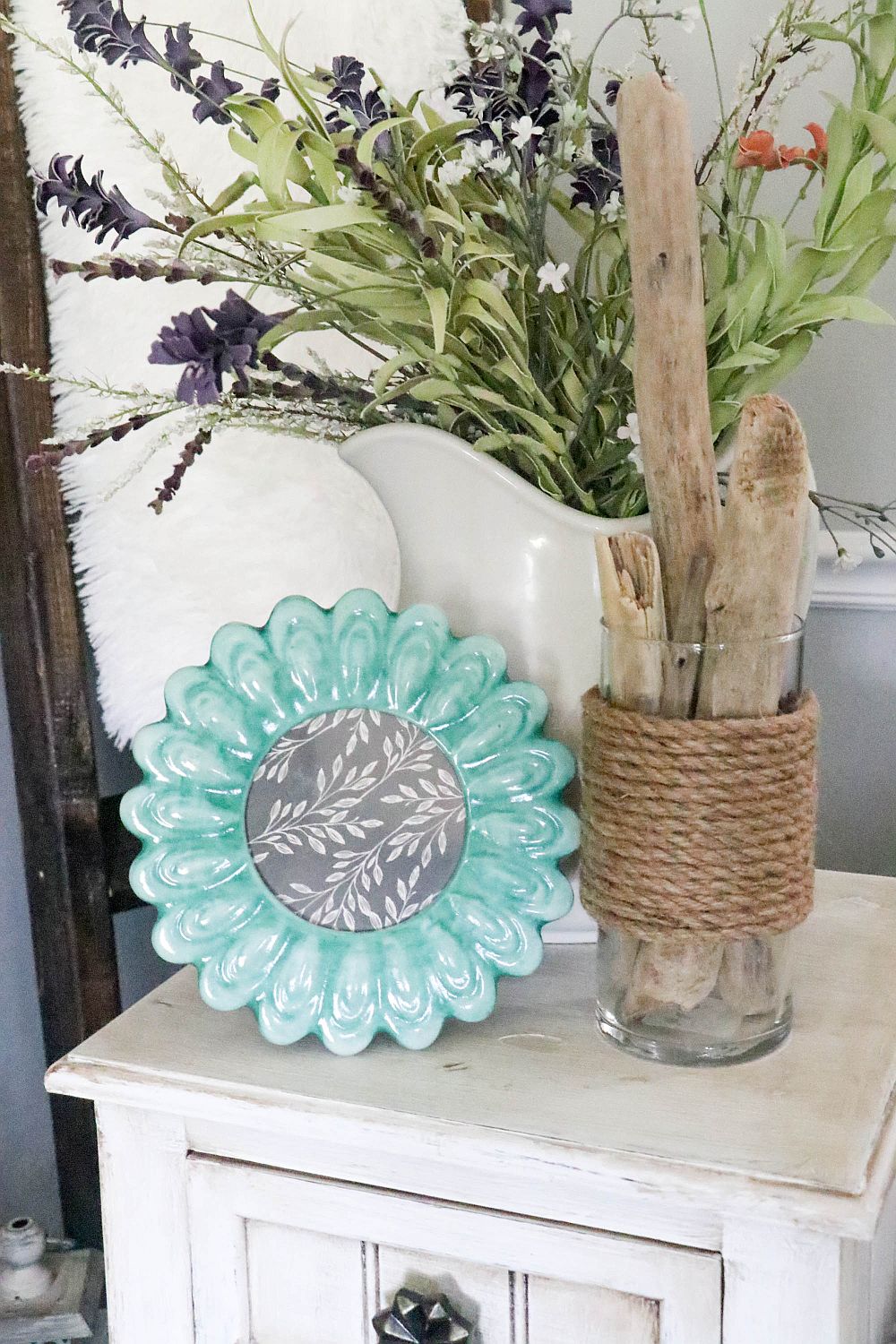 Pick up some paint along with your fake florals (buyer's choice but white is simply timeless) and simply dip the flowers into the paint. Let them dry, and then arrange to your liking!
Organize Your Car Interior
Most of us like to have an organized space and that extends to our cars! And boy, can things collect and add up. But we have the solution!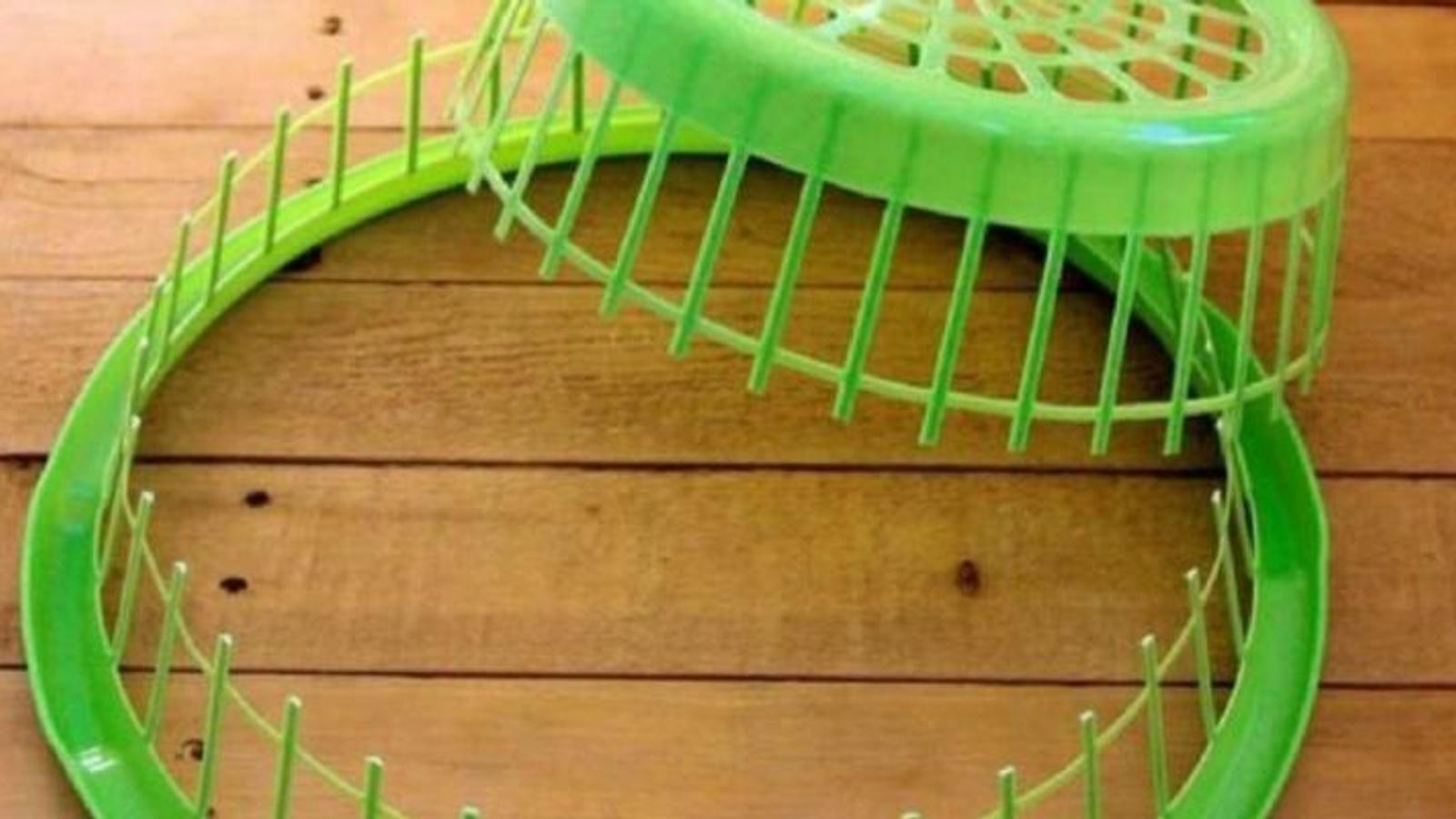 A neat and organized little trick are dollar store popsicle holders! As you can see they really do the trick.
Make The DIY Storage Shelf Of Your Kids' Dreams
For under $10, you can create a cute and functional storage shelf for your kids that will make your life (and theirs) much easier! It's also a fun DIY project to work on.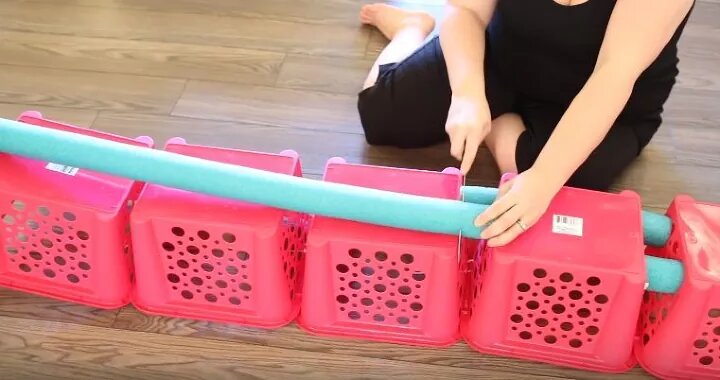 You'll need a few essential items to build this storage shelf. Grab some square Dollar Store baskets (there are many colors), one pool noodle, and a couple of zip ties. In no time, you will have built the perfect and functional shelf for all your organizational needs.
Shower caddy storage
Organize your fruits and vegetables with this clever hack! This is for those of us who are sick of our counters taking up space.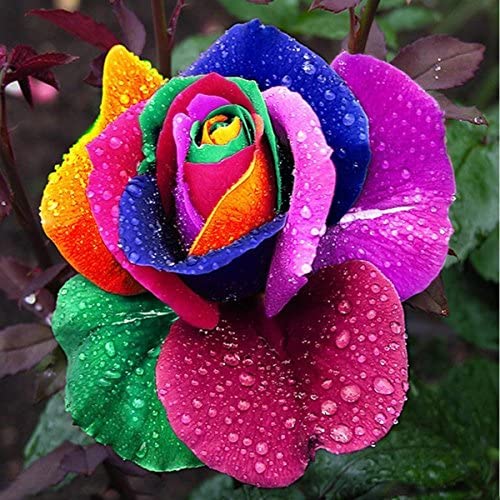 Buy a shower caddy and install a hook to hang it somewhere out of the way. This person chose to hang their fruit and veggie shower caddy inside their shelves so it is fully out of the way.
Travel with your jewelry
If you're someone that enjoys traveling and looking bedazzled equally as much, head on over to the Dollar Store for this snappy travel hack.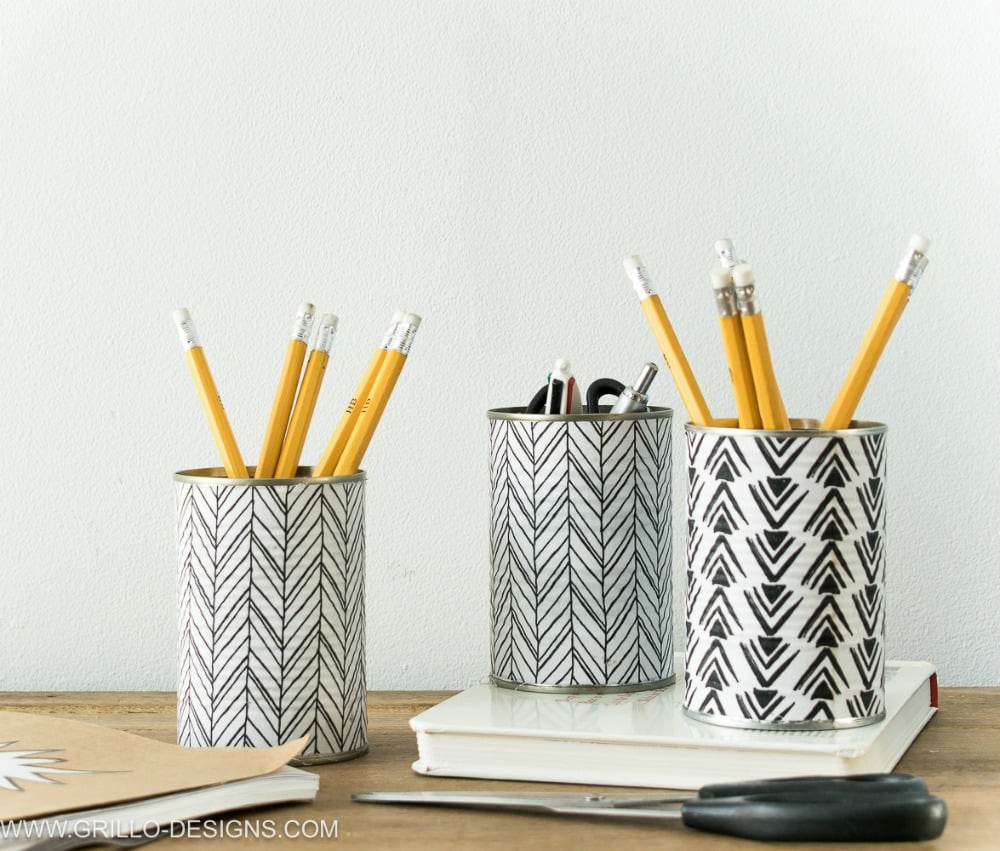 You know those vitamin/pill organizers that us elderly folk have come to rely on for our daily doses? Well, they're multi-faceted. Keep your necklaces from getting tangled and still look fabulous.
Equip Your Kid With Your Phone Number
Phone numbers can be a lot for children to remember and in the unfortunate case that they need to reach you in an emergency it is best that they know their parent's phone number.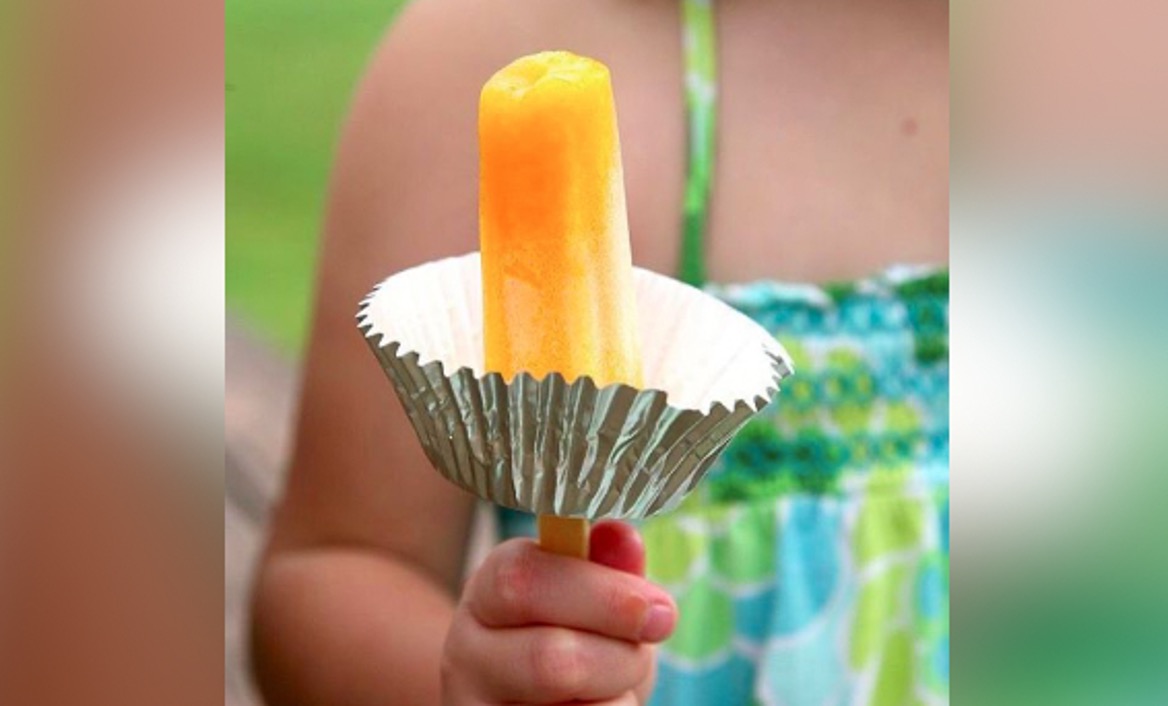 Go to the dollar store and pick up some numbered beads as well as some bright and colorful ones, or whatever it is that your kiddo likes. Bead your number onto the bracelet and fit it to your kid's wrist. 
DIY Lightswitch Frame
Another beautifying dollar store hack! This is for the crafty ones out there. Pick up some frames from the store as well as whichever paint colors match your home the best.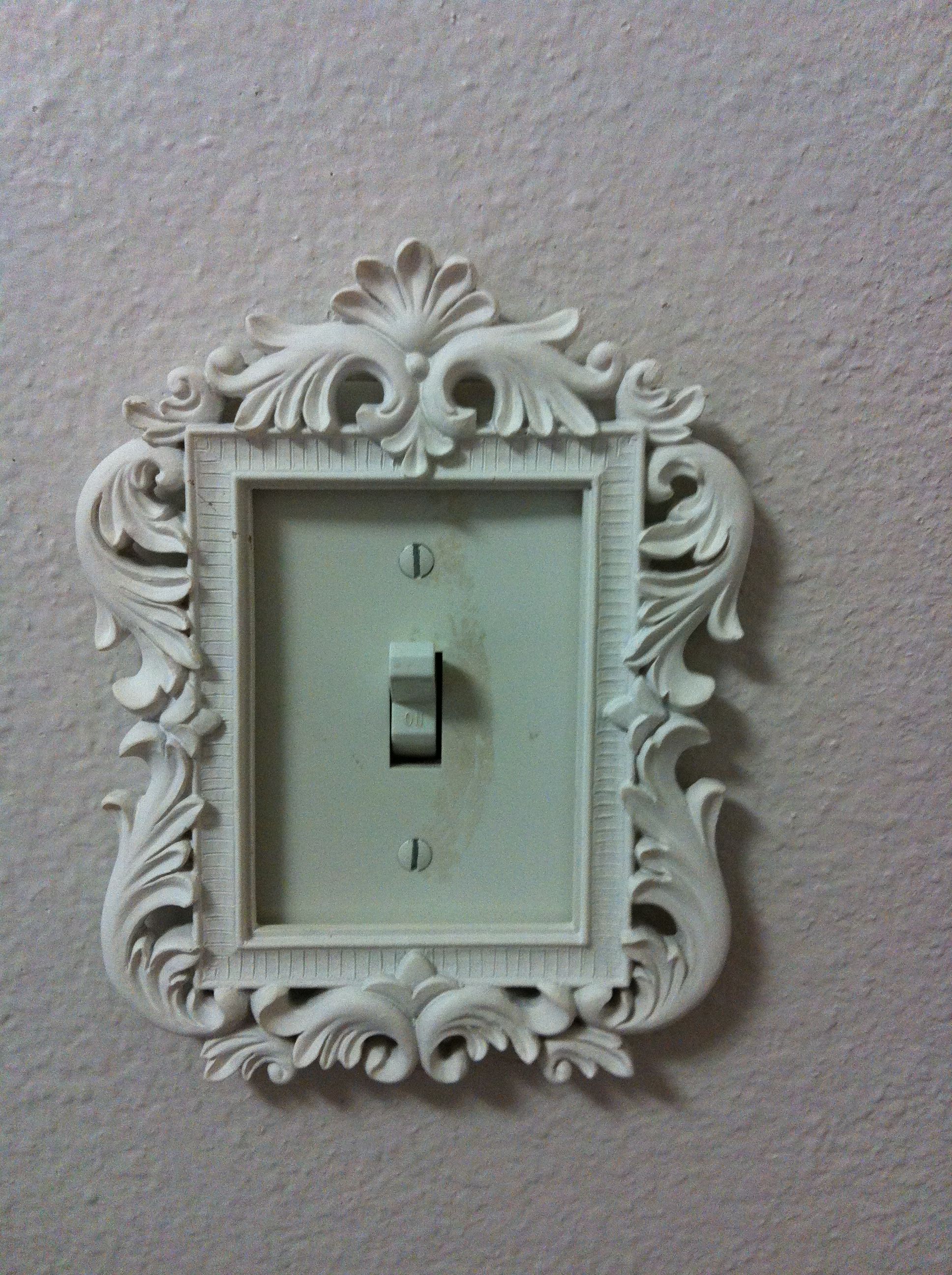 From there, you can paint and dry your new decor. You can use adhesive to install it.
Plastic Table Cover
If your kid likes to craft (what child doesn't like to craft?) set yourself and your house up for success with a plastic table cover. It makes clean up easy as can be and keeps your home child-proofed from their paint stained fingers.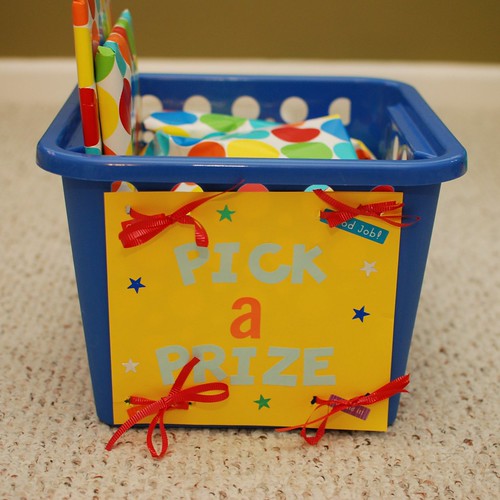 You can reuse it too! Just bundle it up and rinse it off, and voila! A cheap, practical, and efficient solution to letting your kids do what makes them happiest while also protecting your home. 
Ice cube trays to organize hair bands and clips
Small items like hair bands, hair clips, and barrettes are very easy to misplace, especially when it comes to keeping your child organized with them.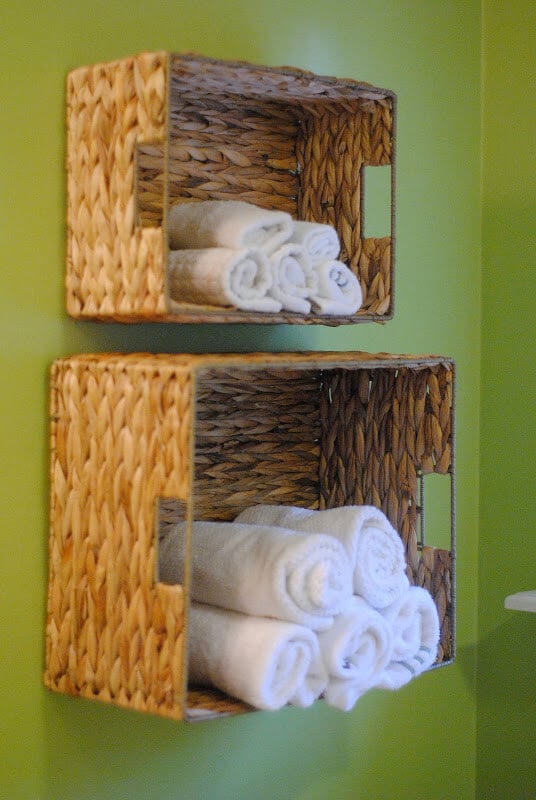 An easy solution is to store them inside of ice cube trays! You can even pick out a sweet color and make organizing fun with your little one.
Craft time! Make a wreath
Pick up a Dollar Store laundry basket and make it art, darling. This idea is simply brilliant and perfect for those of us who enjoy a good craft for holidays or just in general.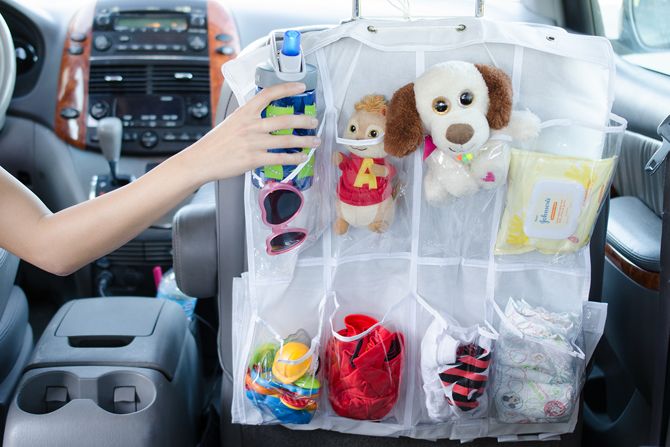 Push the basket portion of the item through so all that is left is the outline of the top. This creates a perfect base for you to work with for your wreath. You can do it with real flowers of fake flowers depending on the vibe and longevity you want to have the wreath.
See! How pretty is that
Whichever way you choose, it will look gorgeous. This is not just a hack for the holidays, you can make a wreath work anytime.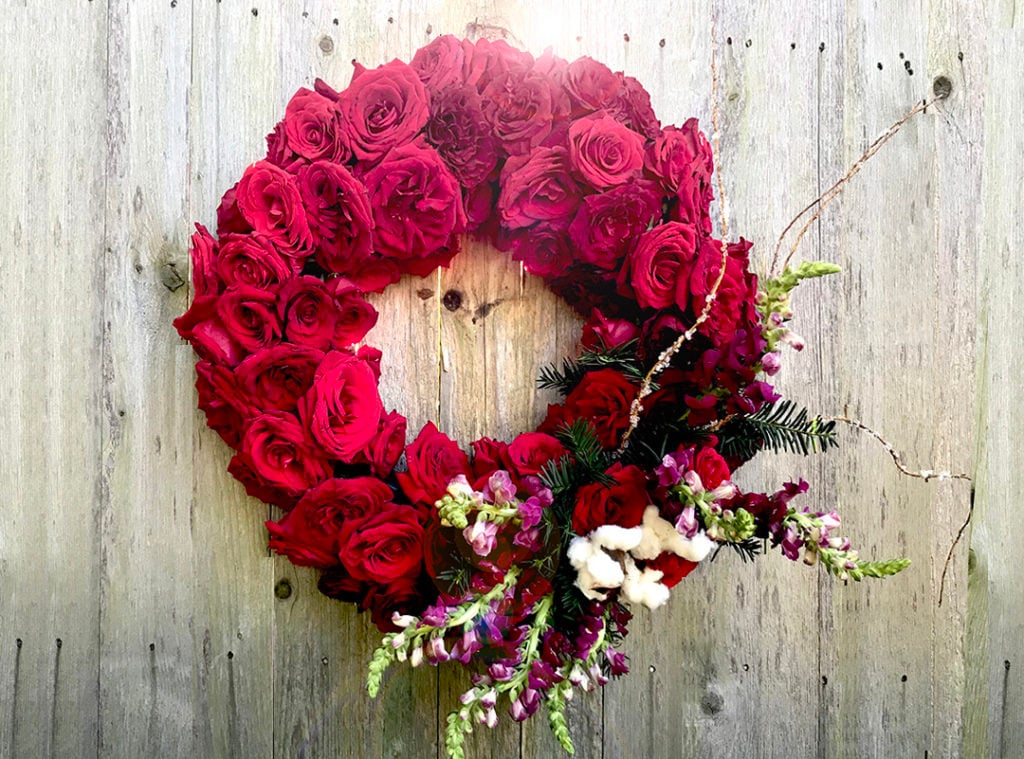 This could also be a thoughtful gift for a loved one! Very simple, fun, and elegant.
Organize Your Kitchenware Neatly In The Cupboard
Since the kitchen is where we spend most of our time, it must be a clean and organized space. Fortunately, we've got the perfect hack that will make this attainable.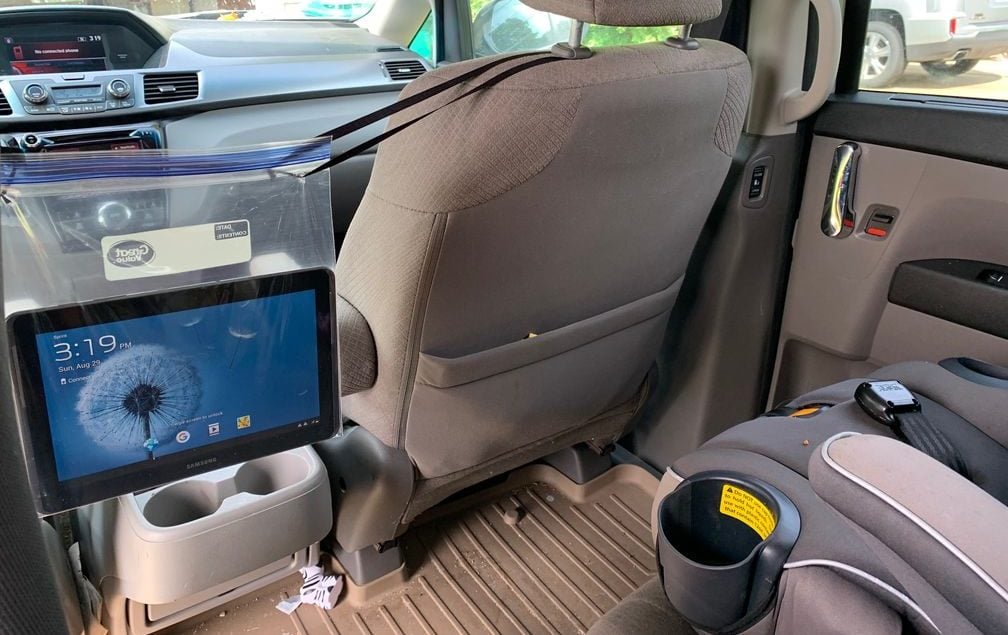 Knowing where each item is makes cooking and putting things away so much easier, so it's important to have an organizational system in place. Snagging a dish organizer is the best move, and you can also use it for Tupperware and other kitchenware.
DIY Rainbow Rose
This is a gorgeous gift for someone that you love or just to beautify your own garden. Not only that but it is incredibly easy to do, and the Dollar Store allows you to get the materials at a cheap price. This is how you do it…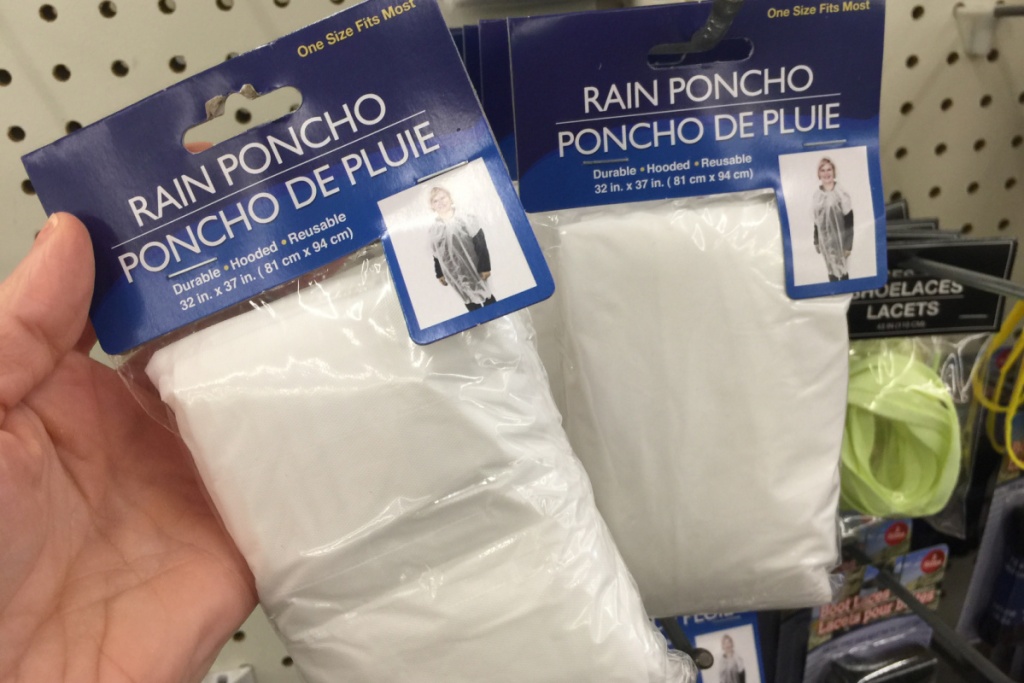 Supplies:
White Roses
Planter Cutters
Mini Vases or Mason Jars
Water
Food Coloring
Rubberband
To Do: Slice the stem of a rose down the center at the bottom of the flower into as many slits as you have colors. Fill vases/mason jars with separate colors and put a slit of the stem into each one, leave over night, and voila!
DIY Pen and Pencil Holders
After you're done with your soup cans, give them new life with this fun project! Pick up some wrapping paper and glue.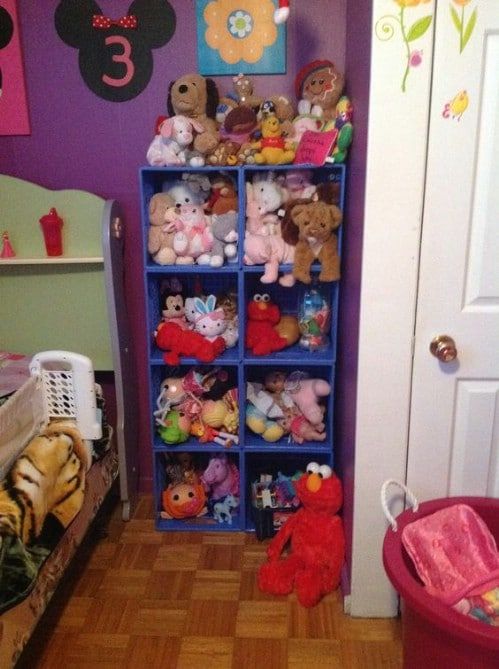 Decorate each can however you would like! The options of wallpaper are nearly endless.
Anti-Popsicle Drip
One of the great pleasures of the summer season is eating a delicious popsicle on a hot day. However, this does come with the danger of a melting sugary mess going down your child's hands and wrists.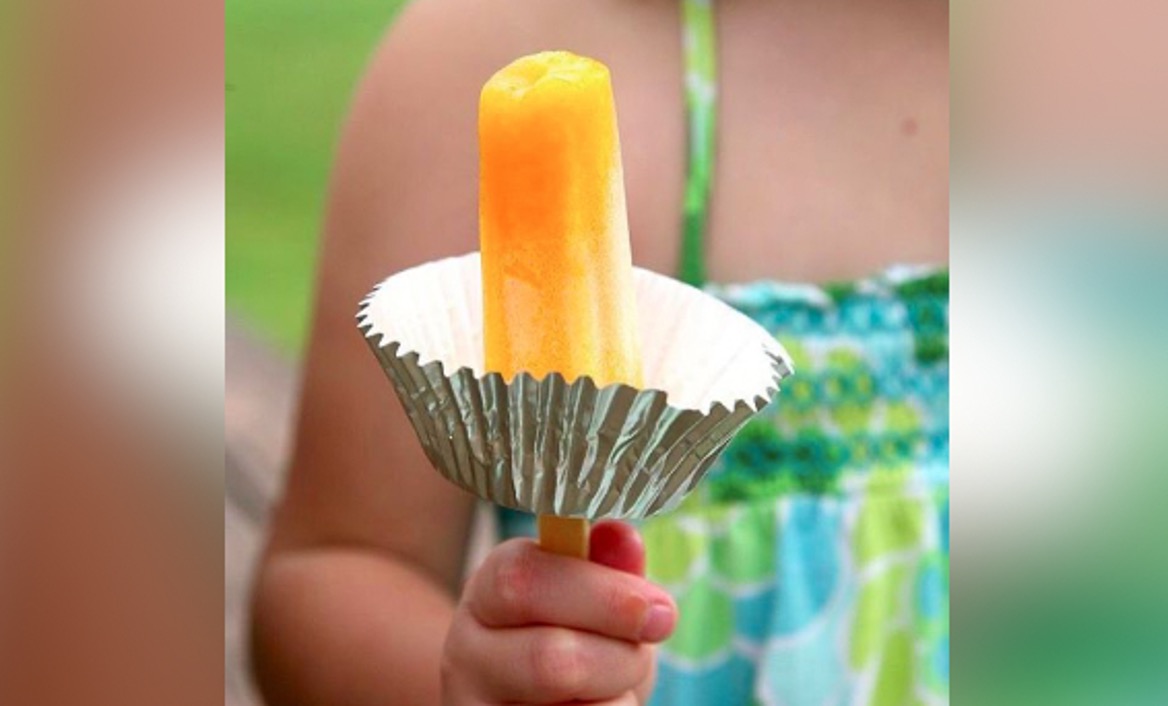 Purchase some dollar store cupcake holders and stick the popsicle stick through it to create a drip catching system. That way your kids can enjoy their popsicles to their heart's content and you can relax about the carpet. 
Insulated Bags
Are you tired of lugging around a heavy cooler every time you head out for a barbecue or a day at the beach? If so, we have the perfect Dollar Store hack for you. Say goodbye to bulky, heavy coolers and hello to lightweight and convenient insulated bags. These bags are the perfect alternative to traditional coolers, as they can keep your food and drinks cold for hours and are much easier to carry around.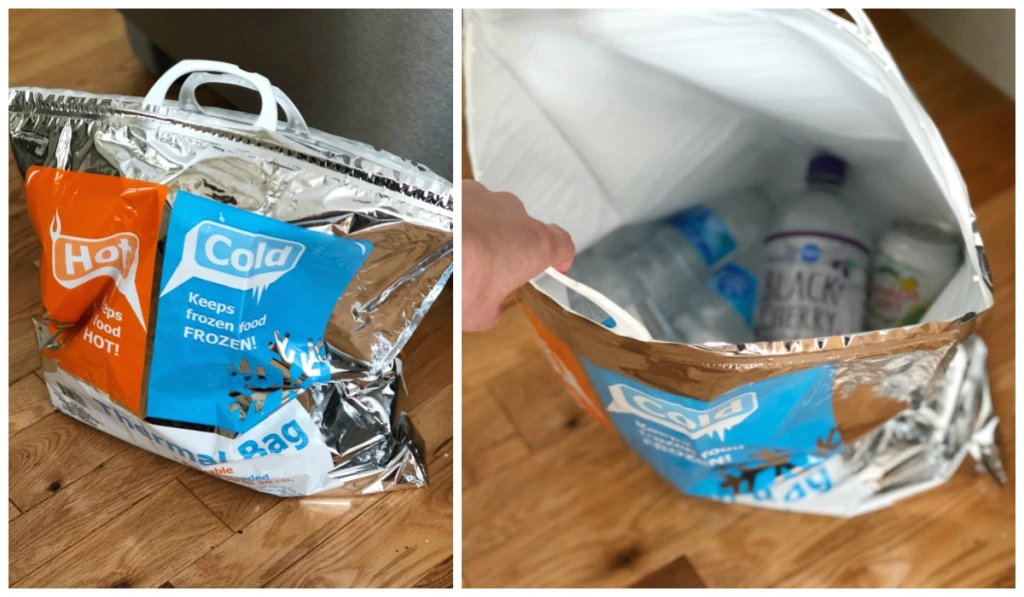 And the best part? Once you're done using them, they can be flattened and reused or simply disposed of. So next time you're headed out for a picnic or outdoor adventure, don't forget to grab a few of these insulated bags from the Dollar Store. Your back will thank you for it!
Prize Box for Kiddos
Create a fun system for your children and reward them when they do something kind, smart, or helpful. Simply compile a box full of dollar store goodies that you know your kiddo would love. When your child does something worthy of the prize box, let them pick out an item!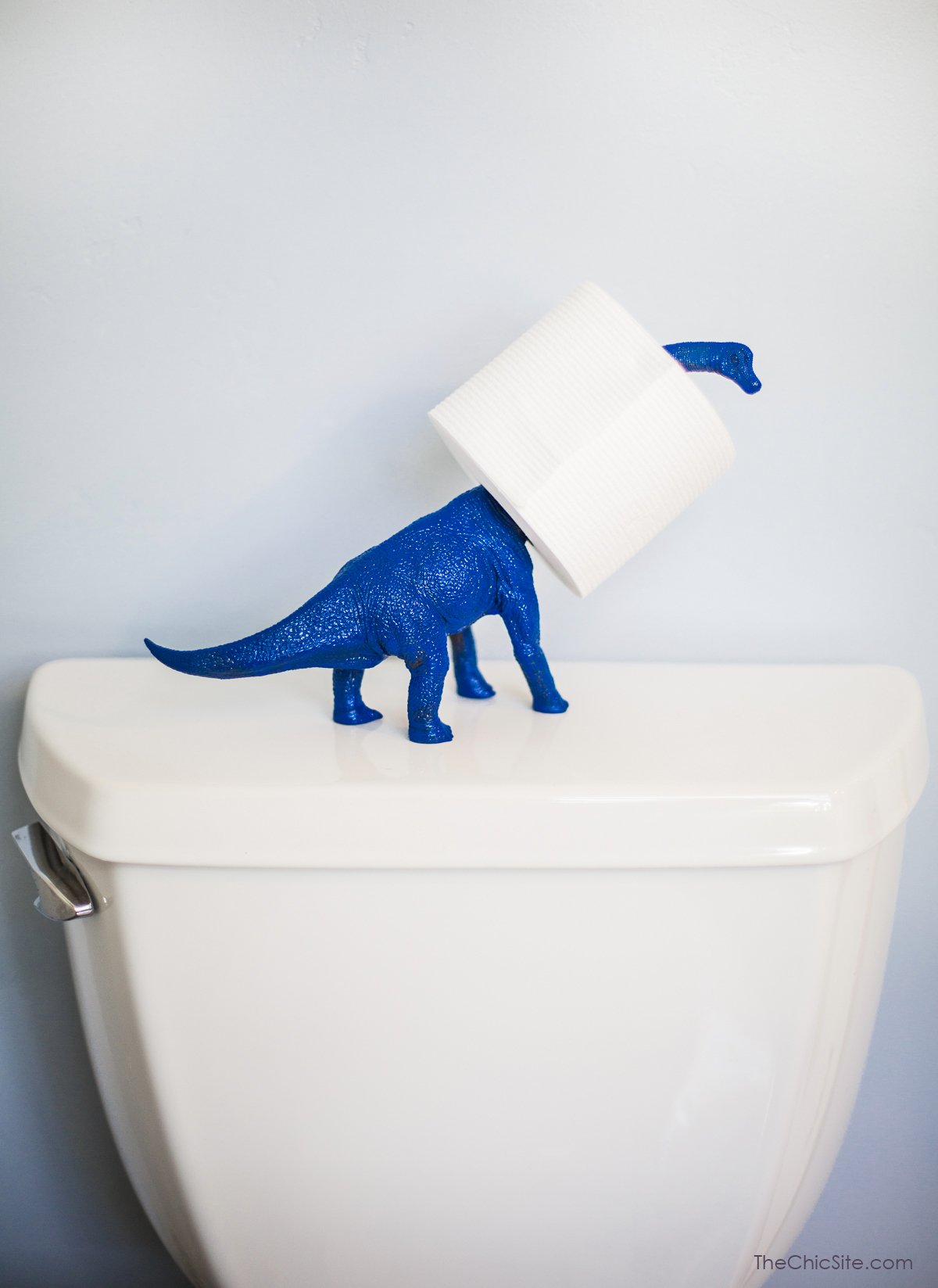 This type of reward system is simple and fun while also being cost efficient and will make your little one incredibly happy. Win, win, win!
Hanging basket storage
This one takes a little bit of innovation and creativity, but it is fundamentally an easy and clever hack. Grab a few store baskets and some command strips for hanging pictures (the strips can hold up to 16 pounds).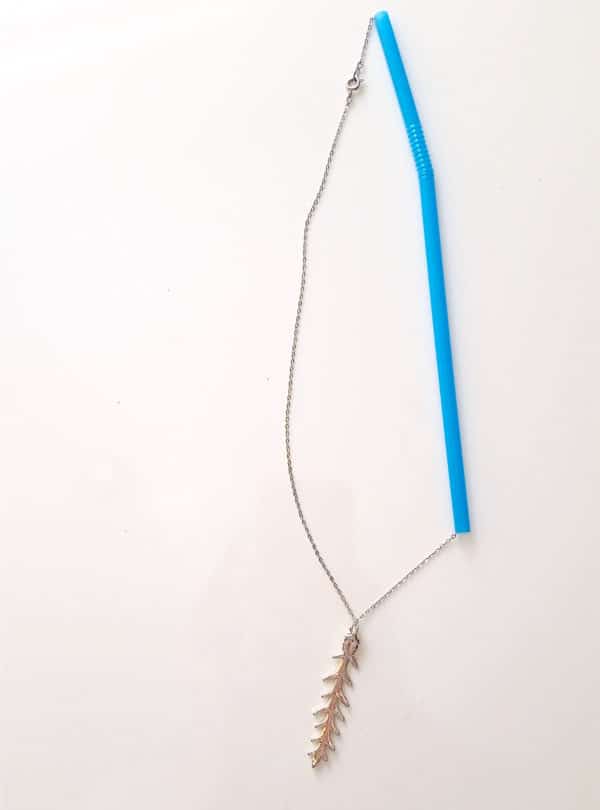 You can put whatever you'd like in the baskets. Not only is it decorative but it is also space saving which we all love.
Hanging Shoe Organizer for Car Storage
Hanging shoe racks are excellent for storing all the items that it takes to wrangle a child around all the time. You can store sunscreen, water bottles, diapers, and whatever else is required to keep a child happy and safe.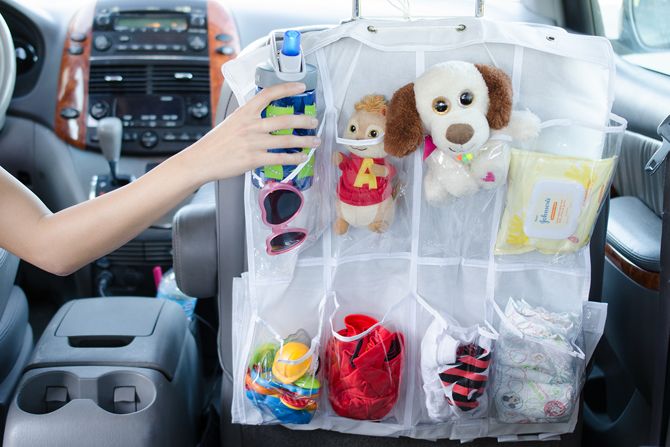 The good news is that while the shoe rack offers a ton of space, it also is very ergonomic so it won't be in your way!
Bra Storage
For those of us that need a bit more storage within our dressers, this one will make your heart smile and keep your drawers organized and efficient.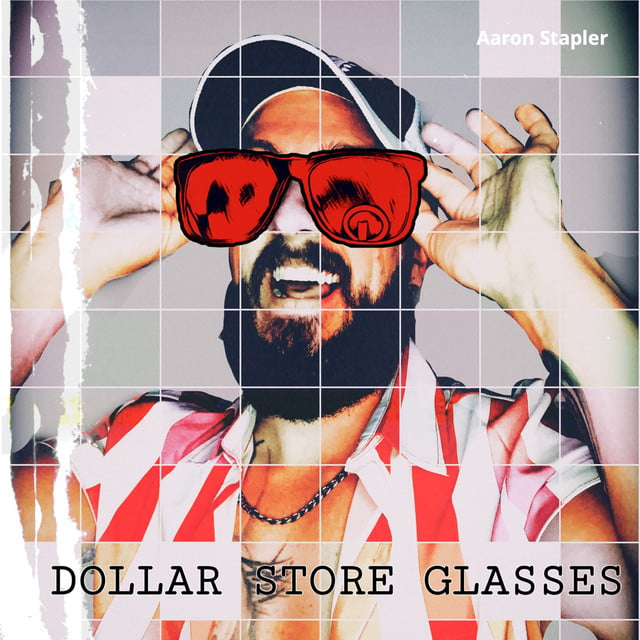 Dollar stores have these organizers for cheap and they make all the difference. Now you're filled in to this little drawer organizer hack, enjoy!
Ziploc gallon for hands-free IPad use
If you have an upcoming road trip then this cheap little trick is definitely worth looking into. If you have kids or maybe just some backseat travelers that could use some distraction, check this out.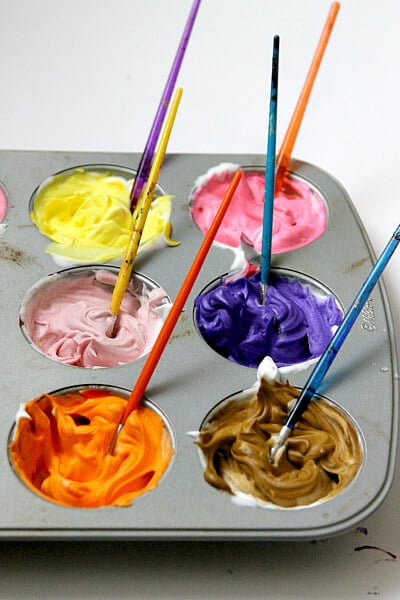 All you need to do is put your IPad or streaming device into a gallon bag before puncturing some holes into either side of the bag. You can hang the bag with clips, rope, or thread. It's up to you!
Keep a rain poncho nearby
It rarely hurts to come prepared. If you see rain ponchos in your local Dollar Store snatch those babies up!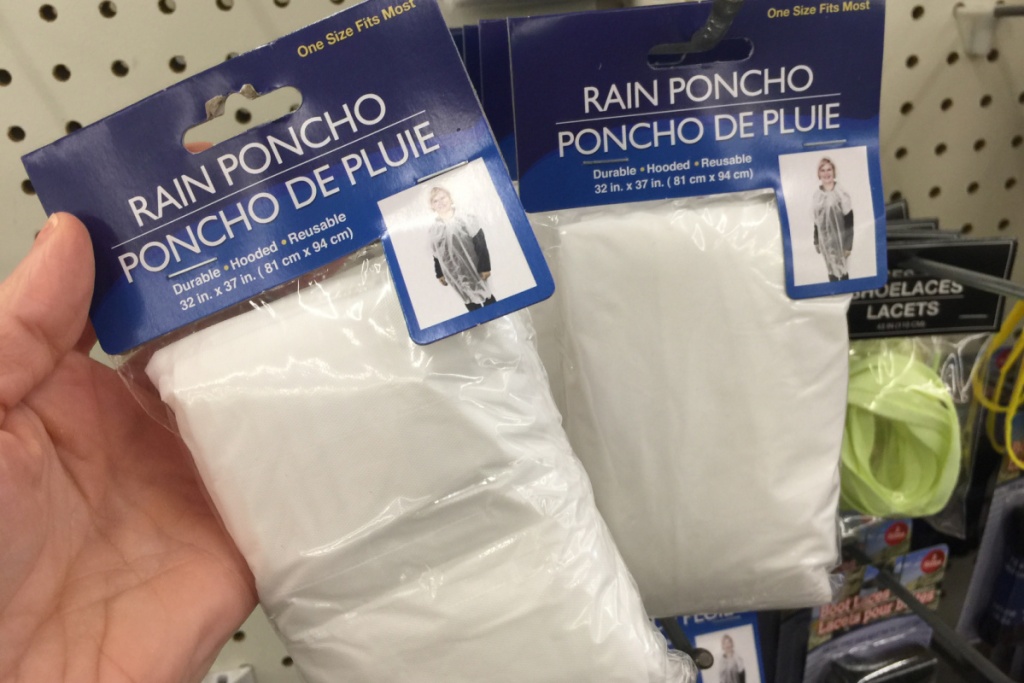 They are perfect for throwing into the back of your car, into your luggage, and into your purse or backpack. They are light, cheap, and make all the difference when a random rain storm covers your skies.
Plastic crates to hang stuffed animal and books
For parents with limited space and an excess of stuffed animals, toys, books, and movies, this will come in very handy for you. Get all that stuff off the floor!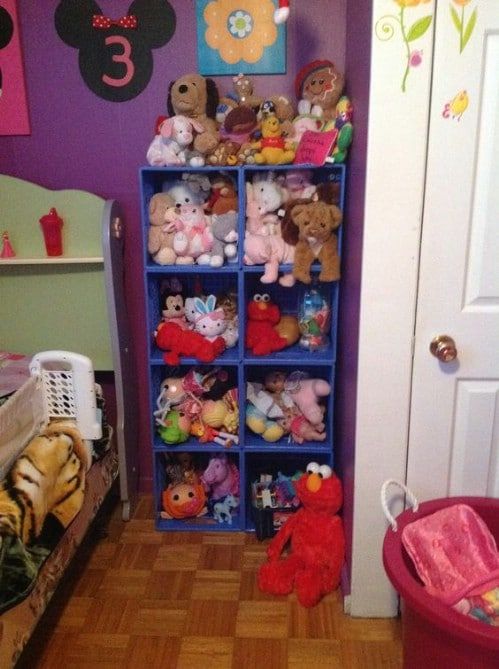 These crates are cheap and if you don't like the color then you can always spray paint them! Hang them on the wall and enjoy.
Keep your luggage clean from dirty shoes
Shoes are dirty. This is not breaking news, and yet we all throw our shoes in with the rest of our clean and fresh clothes with the rest of our packed luggage.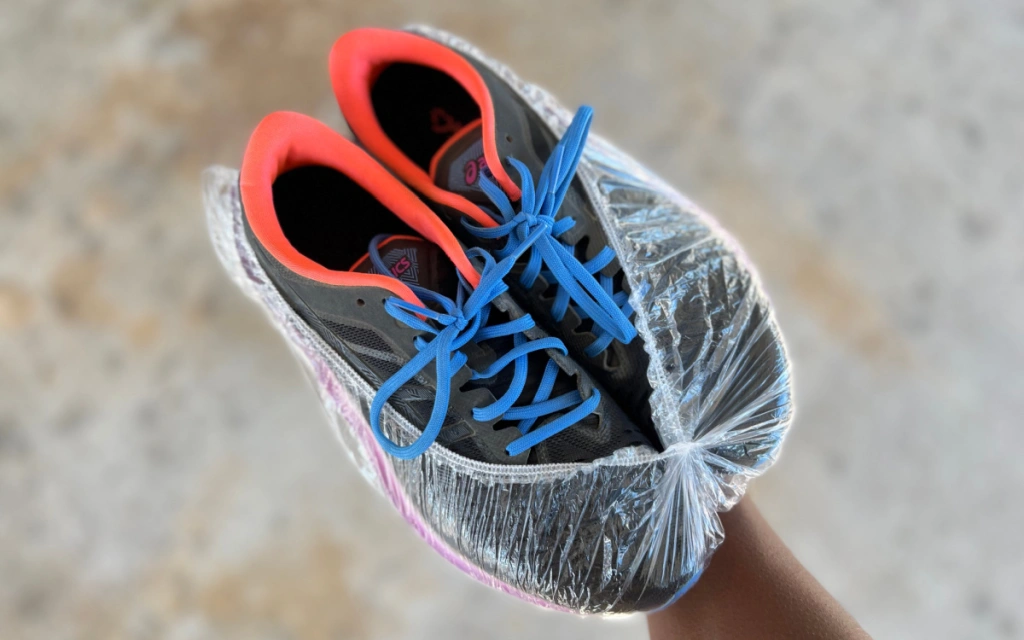 To spare your clean clothes from the grimy bottom of your shoes with some Dollar Store shower caps. Usually a pack comes with six so you're good to go.
Invest in a mesh bag
A mesh bag will take you far in many different ways. You can bring the mesh bag to the beach for beach toys to travel in. You can bring the bag with you for travel and store your dirty underwear and socks inside to seperate.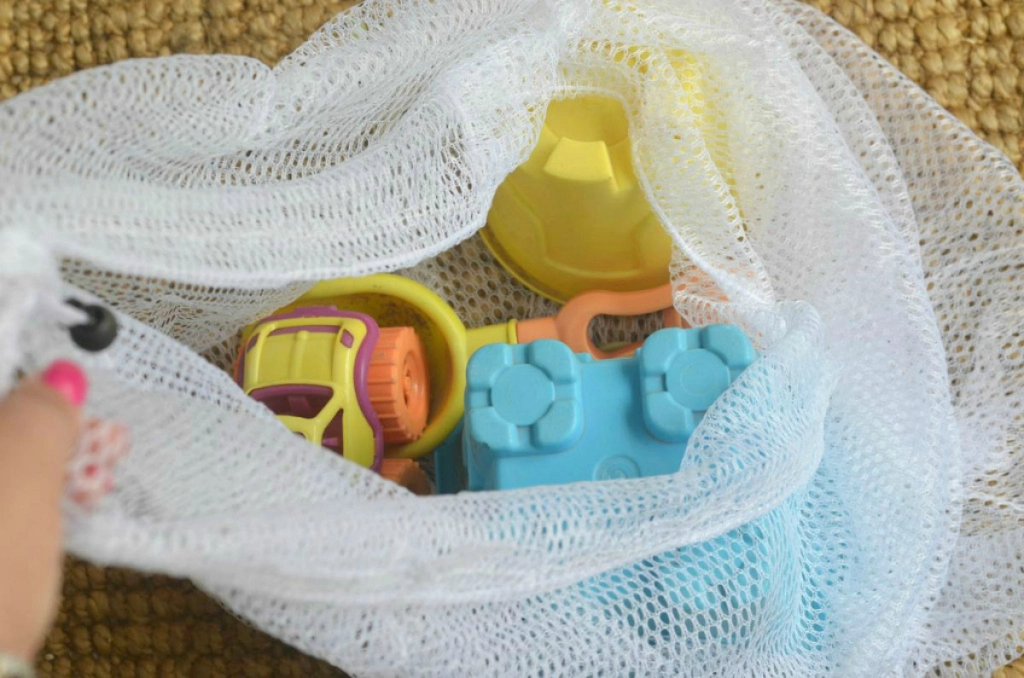 You can also use the mesh bag to organize your clean clothes when you travel, to lug your dirty clothes to the washing machine, or as an easy tote. Either way, the many different uses make it an obvious buy.
Toilet paper long neck
For a fun toilet paper in your kiddos' bathroom (or for any dinosaur lovers!) pick up a toy long neck dinosaur.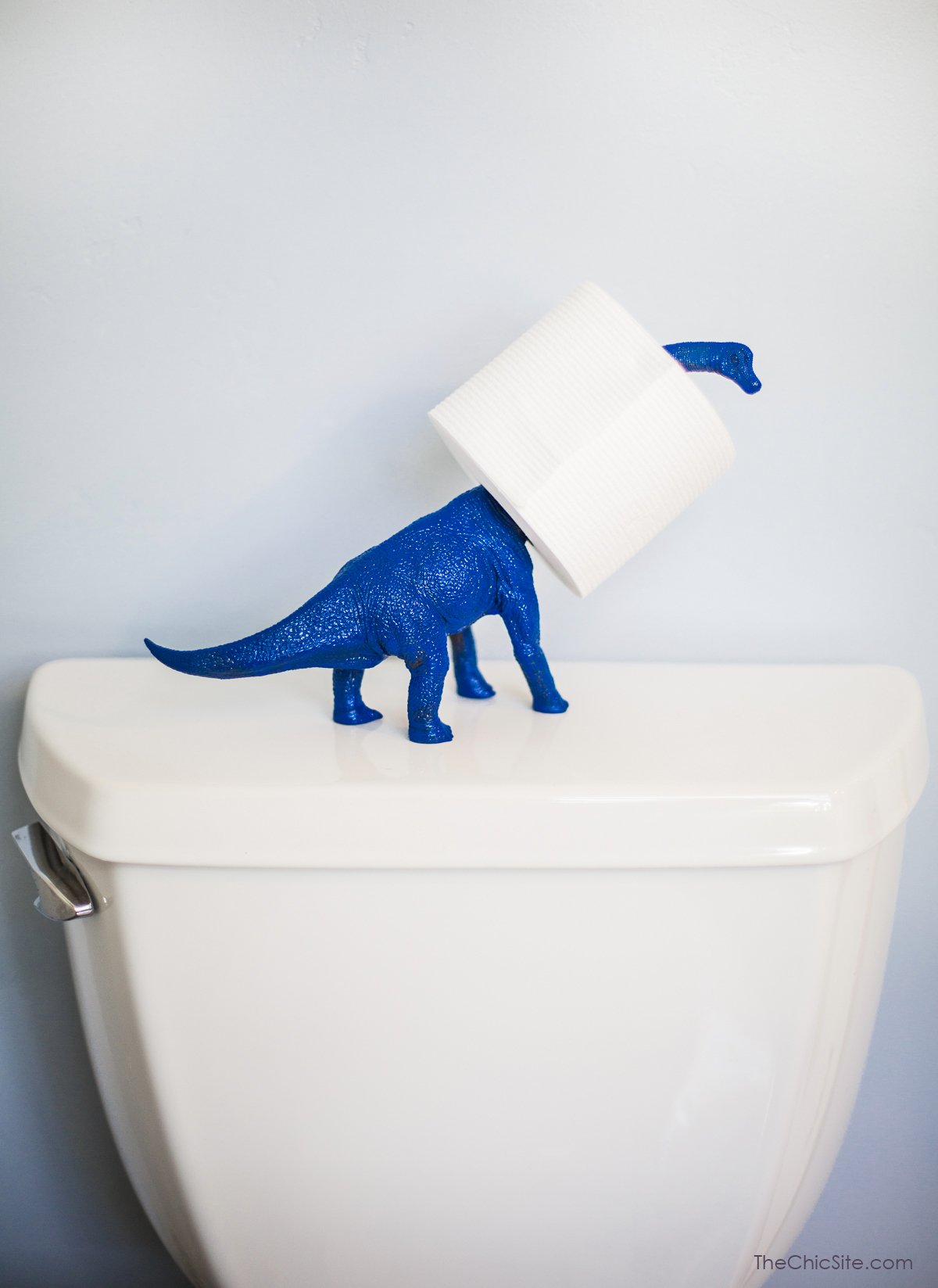 This gives any children's bathroom a whimsical feel and gives your kids access to refill the toilet paper when they run out.
Easy access magnetic cups
Children always seem to want a specific cup, their special cup that comes before all others and that they refuse to drink their juice unless it is in that cup. This leaves you, dear mother or father, looking through the cabinets trying to find it.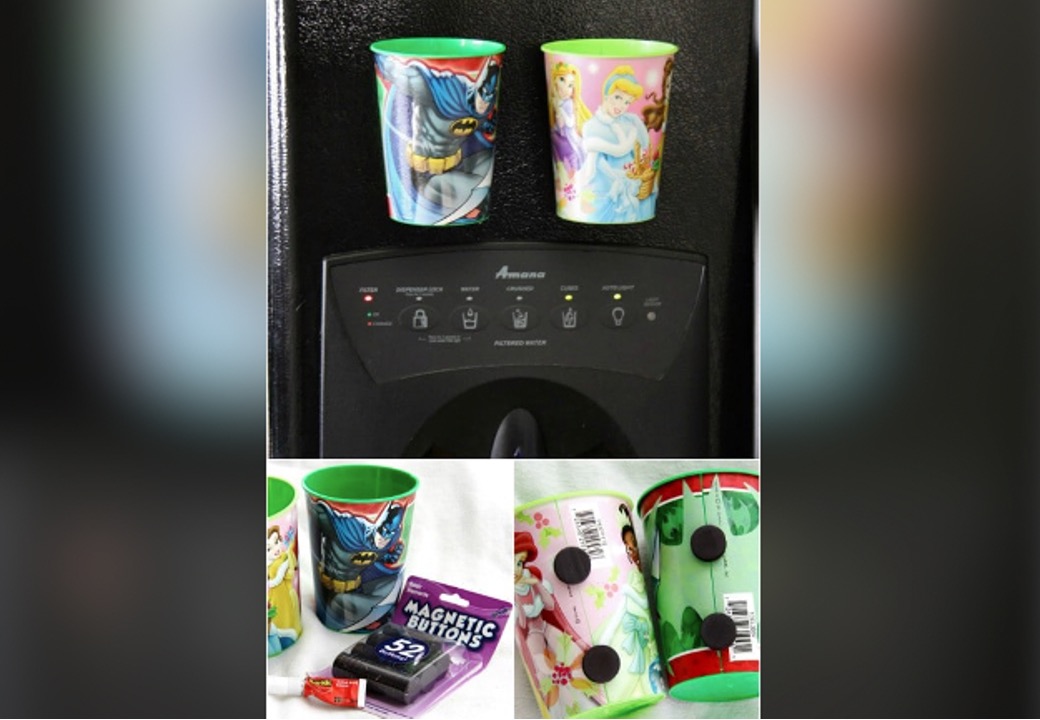 An easy solution to this is to glue magnets to the treasured cup and just keep them stuck to the fridge. It is a great way to ensure that you are always prepared to hydrate your little one. 
Keep your necklaces untangled
Keeping your necklaces nice and untangled is always a good goal to have when it comes to storing your nice necklaces. This is a very simple and inexpensive way to do so!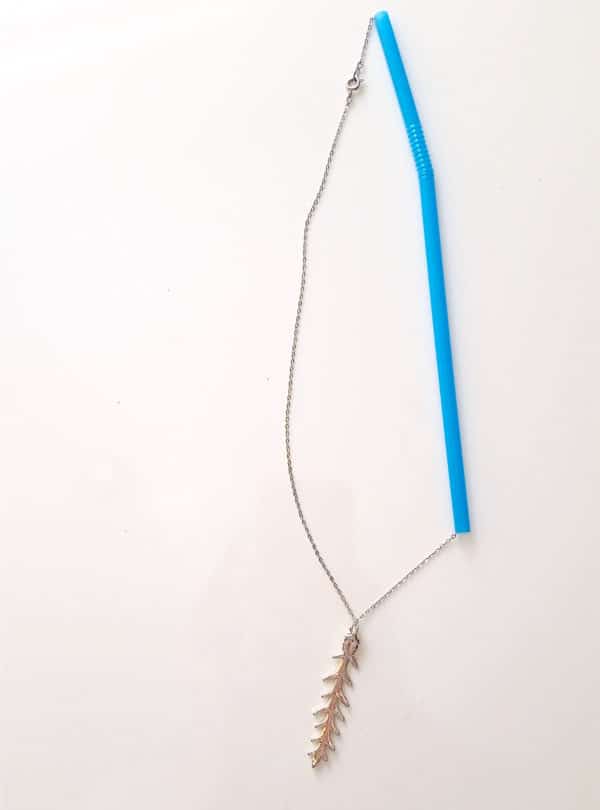 Pick up some straws from the Dollar Store and put your necklaces through them. From there you can hang the straws up in a row without worrying about tangling.
Basic wellness supplies
For basic health and wellness supply turn to your local Dollar Store for some relief! They offer a lot of travel sized toiletries.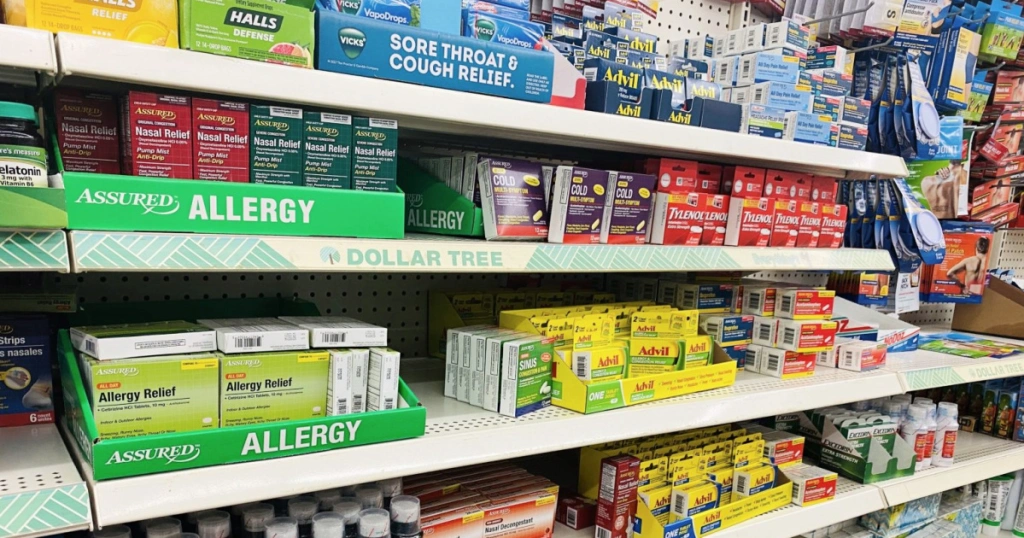 You can pick up hand sanitizers, OTC medications, bandages, and antibacterial wipes.
Cheap summer accessories
For some seasonal and affordable items you know where to turn! Once again, the dollar stores are coming in to save you money!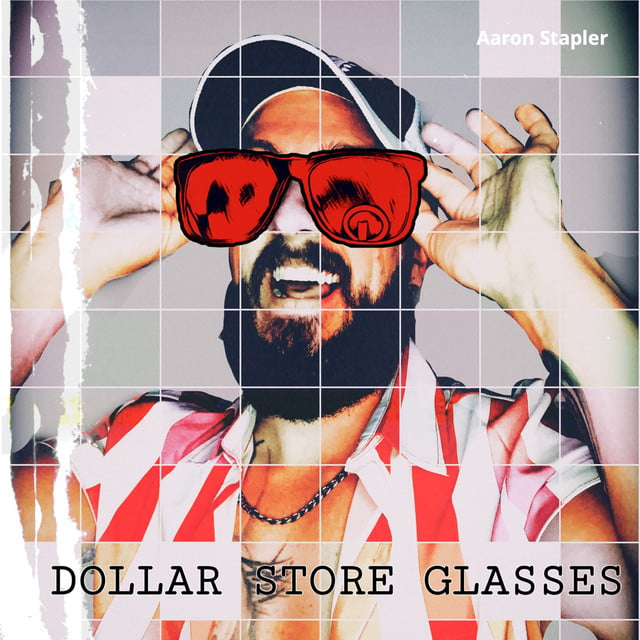 Pick up some affordable sunglasses, flip flops, pool toys, and beach toys. Easy-peasy, lemon-in-the-summertime-squeezy.
Bathtub Paint!
For a fun way to spice up bubble bath time, take this shaving cream trick. Buy some shaving cream from the store, along with food coloring.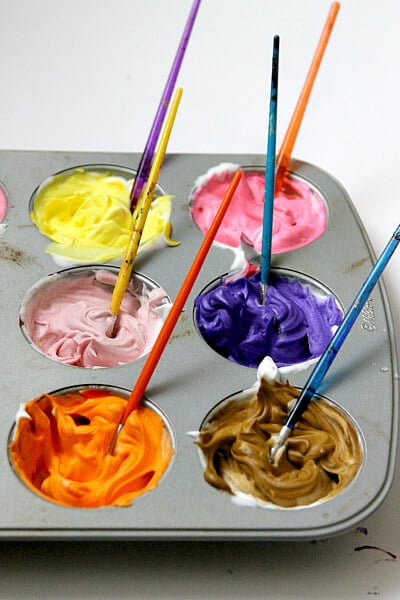 You may already have a muffin tin around, if not, these are inexpensive too. Simply fill the muffin tins with shaving cream and add some food coloring droplets in. Now let your kids have fun "painting" the bathtub!