Community Helps A Generous Great Grandmother
Being a parent is challenging, and being a mom is even more complicated. Nonetheless, Ms. Ella from Las Vegas, Nevada, went above and beyond the traditional role of a mother. Not only did she raise her children, but she also took on the responsibility of raising her grandchildren and even six great-grandchildren.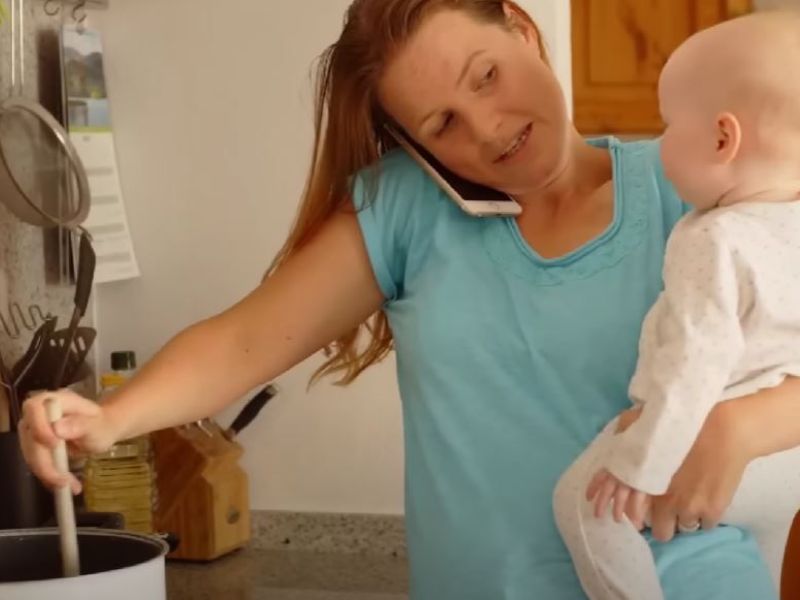 Even with all the difficult times, her kind and compassionate nature did not go unnoticed by her community. They saw her selflessness and hard work and came together to give her the most heartwarming surprise she deserved.
Bad Luck Strikes
Throughout her life, Ms. Ella has always been a firm believer and instilled that same faith in her surrogate children. Regardless, her faith was put to the test when she faced a streak of bad luck at the worst possible time. As winter approached, things came to a head for her extended family, with dire consequences.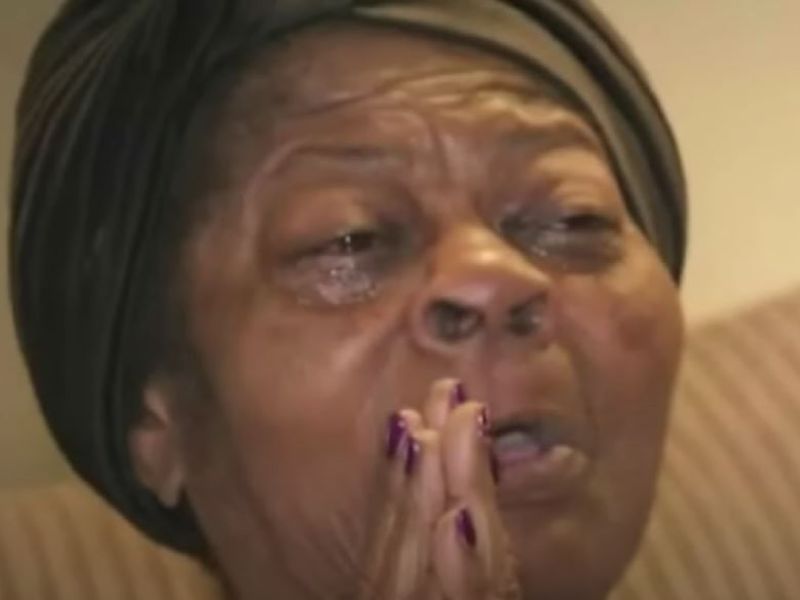 Ms. Ella found herself struggling to pay the mounting bills and wasn't sure if her family would even have a Christmas to celebrate. Yet, despite the difficult conditions, Ms. Ella's wishes were about to come true, thanks in part to a friend from out of state who reached out to help her and her family.
She, Too, Needed A Helping Hand
Ms. Ella, a military widow, has always prioritized her loved ones and dedicated her life to caring for them. Yet, even the most selfless people need a helping hand sometimes, and Ms. Ella was long overdue for one after all the good she has done for her family. As a single mother and great-grandmother, she has no local friends to rely on and handles most tasks on her own.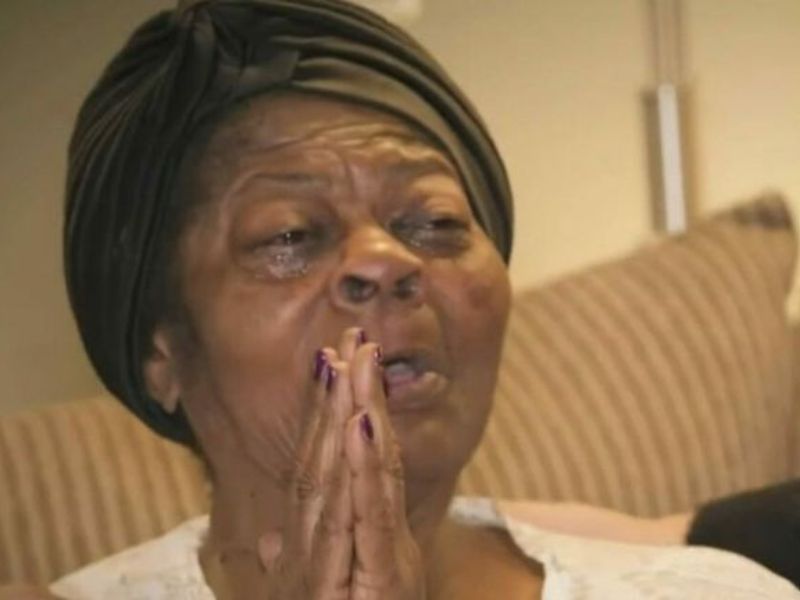 All her income goes towards feeding her great-grandchildren and paying bills. Sadly, things took a turn for the worse when her house fell into disrepair, leaving her with even more problems. Luckily, some kind-hearted individuals were looking out for her from afar and came to her aid.
A Best Friend To The Rescue
We all have best friends, and for Ms. Ella, that person is Alicestine "Ms. Alice" Miller from California. Even with the geographical distance, the two have been incredibly supportive of each other, and even though they don't get to meet up often, their friendship remains strong. It was Ms. Alice who helped to arrange the amazing surprise for her friend.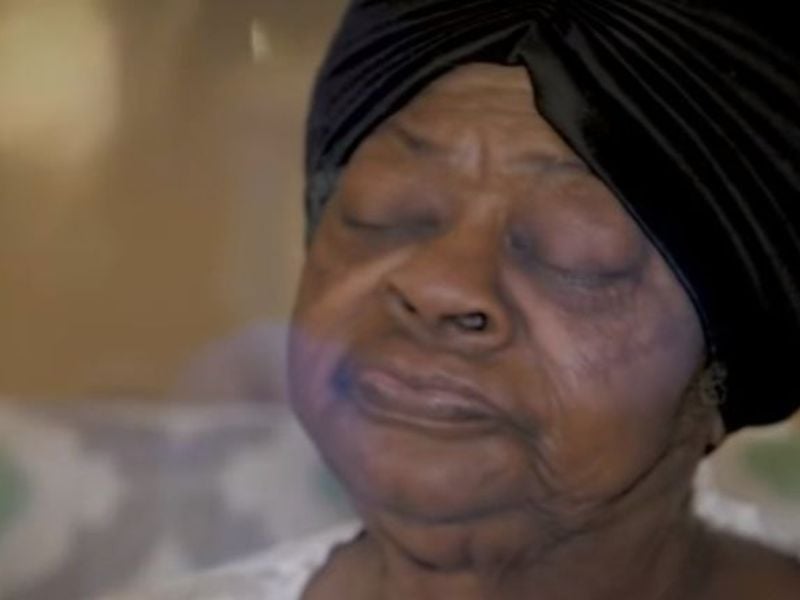 Since Ms. Alice could not assist Ms. Ella physically, she reached out to Fox5 Surprise Squad, a network that allows their viewers to nominate people they believe deserve special acts of kindness for their good deeds. The surprise team from Fox5 then offers their help to the chosen nominee.
How It Works
To be efficient, the Fox5 Surprise Squad works with various organizations like United Nissan in Las Vegas, American Credit Union, and Albertsons Vons, all of whom have a shared goal of enhancing luck and happiness for the nominees who have given so much to others. Ms. Alice, Ms. Ella's best friend, sent a letter to the Fox5 Surprise Squad, highlighting her friend's selfless struggles.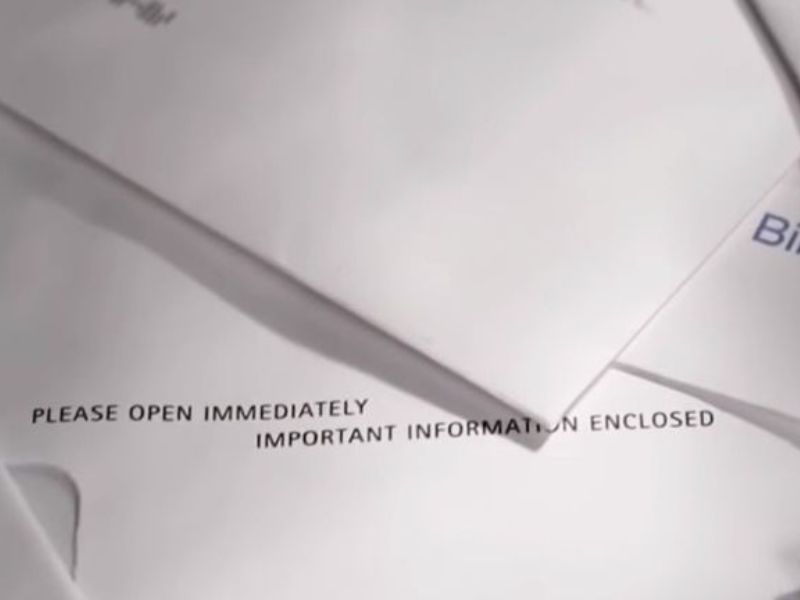 In December 2018, a video clip was uploaded to the network's official YouTube channel, in which reporter Cassandra Jones reads the letter, "Dear Fox5 Surprise Squad. I need your help with helping a deserving friend of mine in dire need."
Highlighting The Issues
The letter continued, "My friend Ms. Ella is a… great-grandmother raising six great-grandchildren by herself. They're her life." In the video, Miller highlights the issues her best friend is going through, saying, "She cooks, she cleans for the children, she's truly just a good person."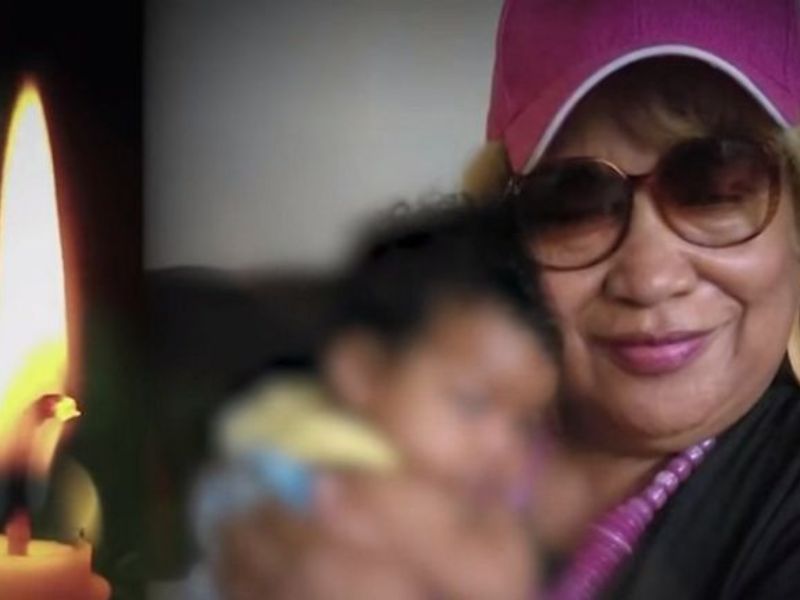 Miller was invested in helping her friend, commenting that she was in dire need of financial help as her income wasn't sufficient to handle the bills. One of the main issues Ms. Ella had to deal with was her house's leaking water system.
Passionate About Her Best Friend and Her Family
Miller was pretty passionate about her best friend and her family's well-being, explaining in the video, "[Ms. Ella] needs someone to help her with the water at the house. That bill is $900, and she pays $200 a month on it – and it's not going down. Sometimes, there's a light at the end of the tunnel, you know?"
For the most part, Ms. Alice hoped the Fox5 Surprise Squad would come through for Ms. Ella and give them something to cheer for during the Christmas holiday.
Finally, The Great Intervention
The Fox5 team was deeply moved by the struggles of Ms. Ella and her great-grandchildren, who were facing the possibility of not celebrating Christmas due to their difficult circumstances.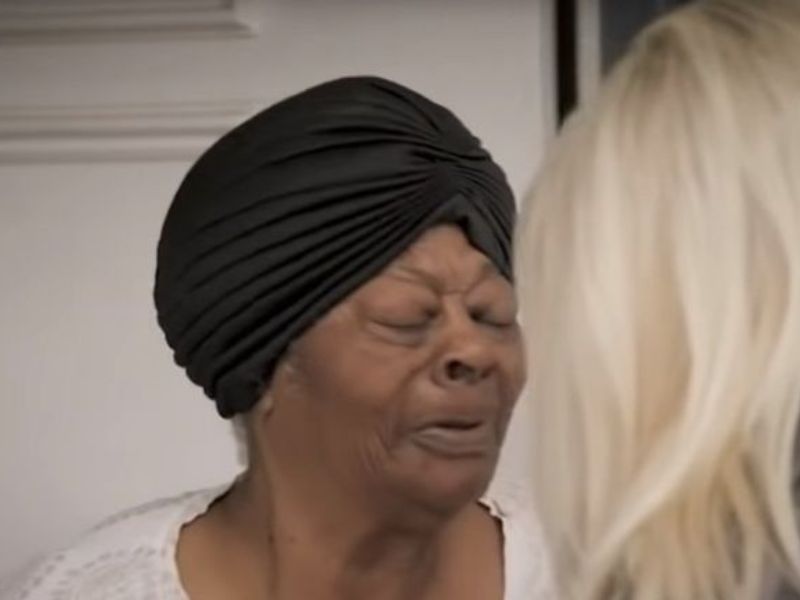 Ms. Ella's close friendship with Ms. Alice also played a significant role in their decision to visit her. Ms. Alice had only hoped to witness the surprise team's arrival, commenting, "I just wish I could see her if you knocked on her door; oh my God, I want her to know that someone cares." Soon, Ms. Ella was to get the surprise of her life when Fox5 knocked at her door.
An Emotional Encounter
When Ms. Ella saw who was on her doorstep, she was overwhelmed with emotion, and tears began to flow. The Fox5 team, led by Cassandra Jones, informed her that they had received a letter from someone. Ms. Ella immediately knew who it was, as she mouthed the name "Alice" through her tears.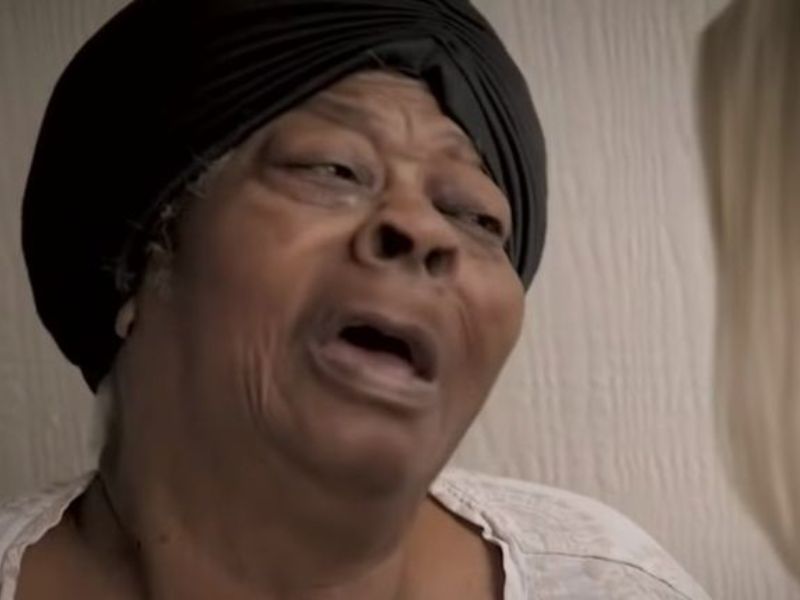 Ella commented on their great friendship, saying, "We're like sisters, she checks on me all the time." That right there is an admirable lifelong friendship between the two ladies.
The First Unexpected Gift
While consoling the emotional Ms. Ella, Jones announced the first gift from the Fox5 Surprise Squad. Ms. Ella couldn't believe her ears when she heard that her best friend, Ms. Alice was also present, as she thought her friend was in California.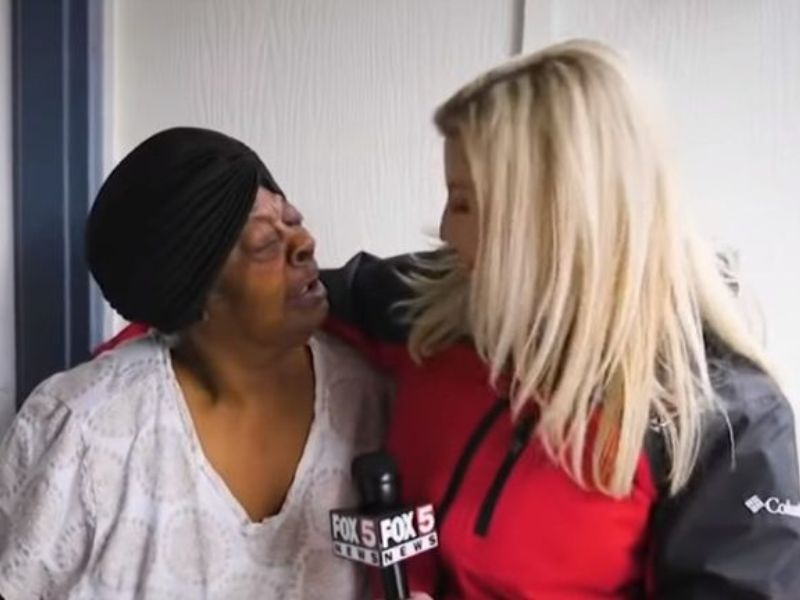 Ms. Alice appeared from around the corner, and the two friends hugged each other tightly before they headed inside to catch up and talk. The reunion was an emotional moment for both friends, and it was clear that the distance between them did not affect their strong bond.
Sentimental Moments
After everyone had settled down, Jones asked Ms. Ella about her great-grandchildren and how she felt about them. Ms. Ella replied with a smile, "Oh Lord, they mean so much to me. They're my heart; I had to rescue them." Still, Ms. Ella admitted that she couldn't talk about their past. "I don't want to go all into it," the emotional great-grandmother said through tears.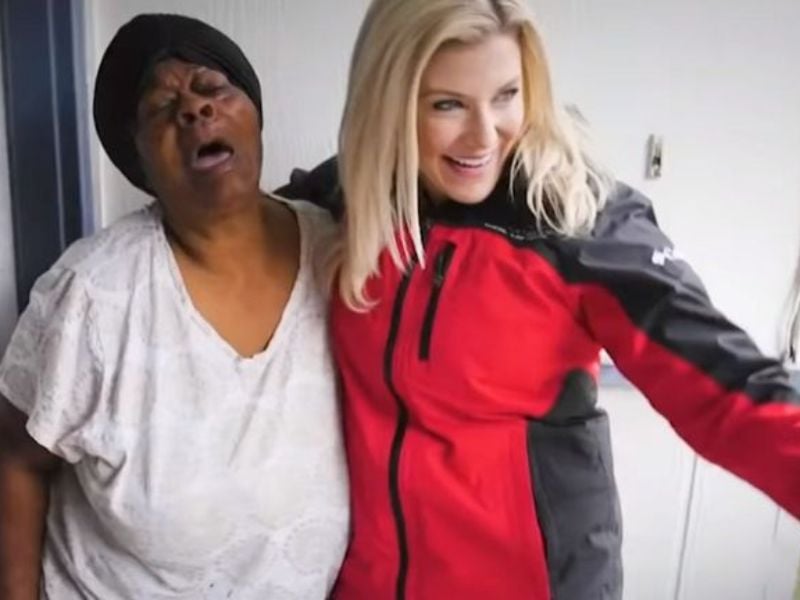 Ms. Alice explained how she felt helpless and unable to do anything but watch her confidant suffer. She exclaimed, "And God knows what she's going through because she's hurting, and I'm hurting because I can't help her."
Everything Was Falling Apart
Ms. Alice revealed how dire the situation was for Ms. Ella and how everything was falling apart, mulling, "By the time she's paid for the house, the car, insurance and fed six kids, everything is gone." That wasn't all; denying her great-grandchildren Christmas was also a heart-breaking decision for Ms. Ella.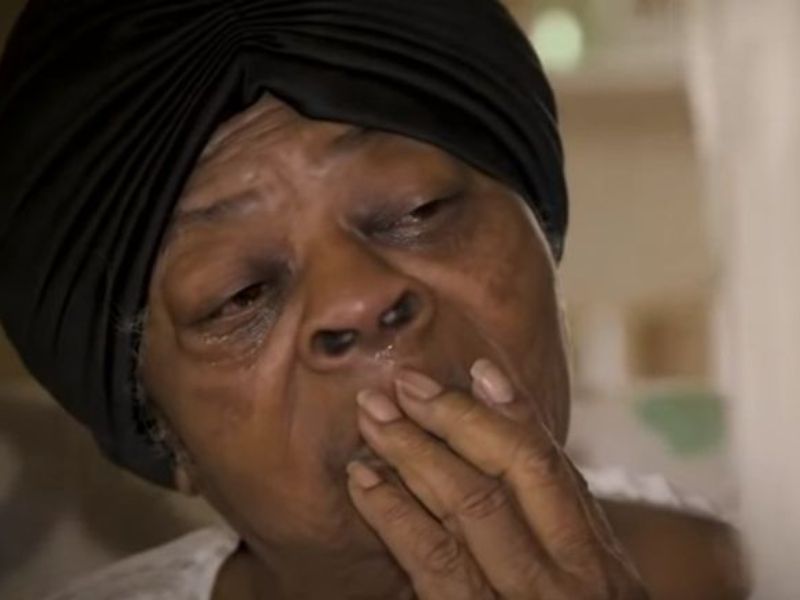 In the video, Ms. Ella confirms, "I hate to say [we aren't celebrating Christmas this year]. I say, 'grandma will see about it.' I've got to pay the bills, you know, first." Luckily, Miller's letter to the Fox5 Surprise Squad was the turning point for Ella and her ilk, as things were about to get better.
Getting Down To Work
To get everything going, Jones introduced Ms. Ella to representatives of two companies, Bob Cleveland from the charity Rebuilding Together and Beckie White from Aqua Plumbing, who came as part of the Fox5 Surprise Squad.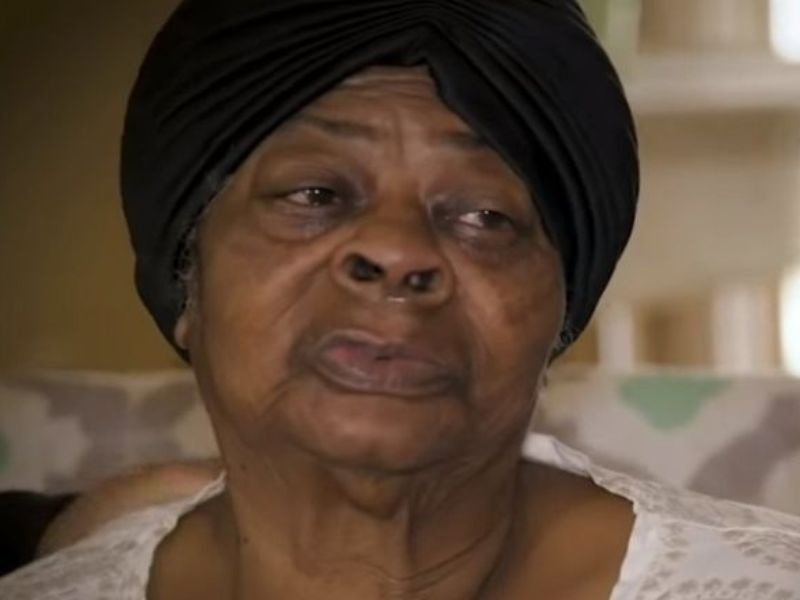 Rebuilding Together is an organization that works to renovate and repair buildings in the community. Since its inception in 1988, they have renovated over 210,000 structures and have over four million volunteers assisting them. Beckie White, on the other hand, will be helping Ms. Ella with any plumbing issues in her home. Both representatives promised Ms. Ella that they would help her get her home into shape in their own unique ways.
We've Got This, Ma'am
Cleveland explained to Ms.Ella what they would do in the video, saying, "We're going to take care of all the water issues in the yard, we're going to fix the leak in the yard [and] we're going to replace the toilets." White also chimed in, commenting, "We're going to pay the balance of the water bill for you, so you don't have to worry about it anymore."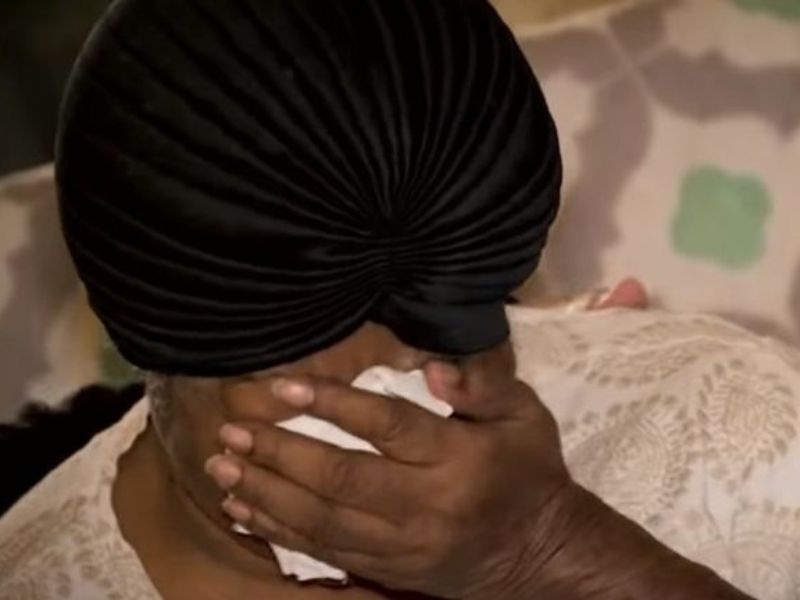 Upon hearing the news, Ms. Ella was in disbelief, and her mouth dropped open in surprise. She was overwhelmed with joy and broke into tears as she shared hugs with both Ms. Alice and White. The genuine happiness on her face was heartwarming to see.
Just The Beginning
Ms. Ella couldn't hide her delight, laughing heartily, saying, "I feel good." Still, that was just the start of the gifts from the Fox5 Surprise Squad, as she would soon find out. The team had also arranged a treat for Ms. Ella and Ms. Alice, a spa day for the two women while the crew fixed up Ms. Ella's house.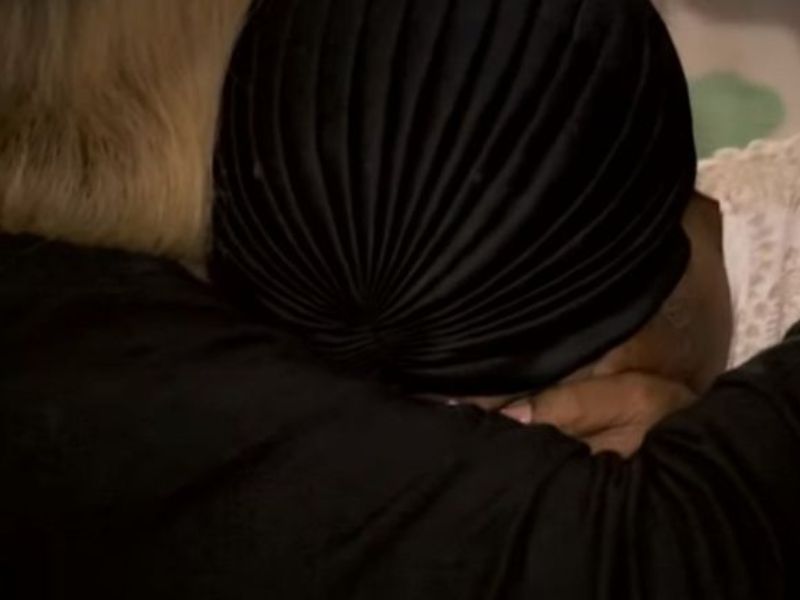 Jones said, "We want you guys to be able to enjoy each other, reconnect, catch up, spend some time together." When the reporter led Ms. Alice and Ms. Ella outside, they discovered they would be traveling in style. A limousine was waiting for the women, driven by a chauffeur holding a beautiful bunch of flowers. This added to the surprise and made the experience even more special.
All Hands On Deck
As Ms. Ella and Ms. Alice were being driven away in the limousine for their spa day, the Fox5 Surprise Squad team began working on Ms. Ella's property with total dedication. Jones commented, "Our whole squad is here, even station management. Everybody's getting their hands dirty, pitching in to give those kids the best Christmas possible."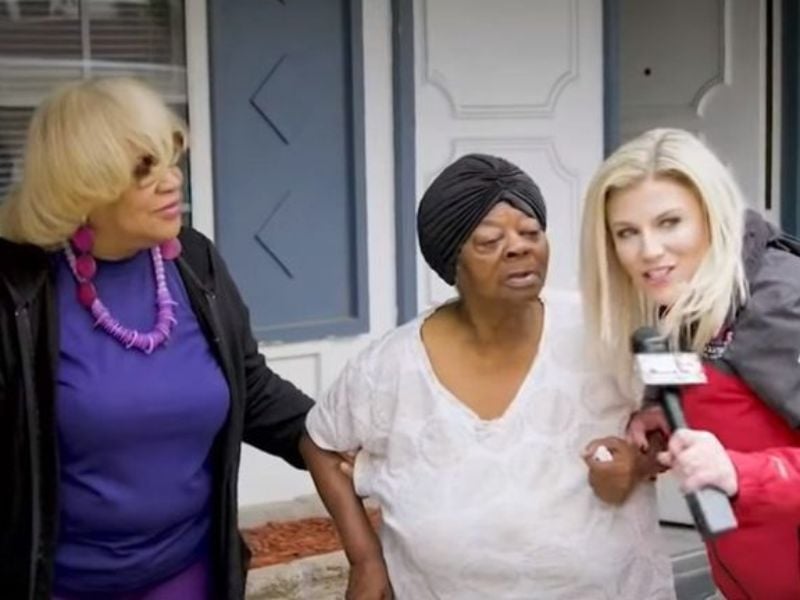 It was clear that the Fox5 Surprise Squad team was not just interested in providing material help but also wanted to ensure that Ms. Ella's great-grandchildren had the best holiday season ever.
No More Expensive Water Bills
What's more, Artie White of Aqua Plumbing, who was part of the Fox5 Surprise Squad team, said that Ms. Ella's future water bills should be much lower. He added, "She doesn't need to be spending all her money on her water bill, it should go down somewhere between $35 and $40."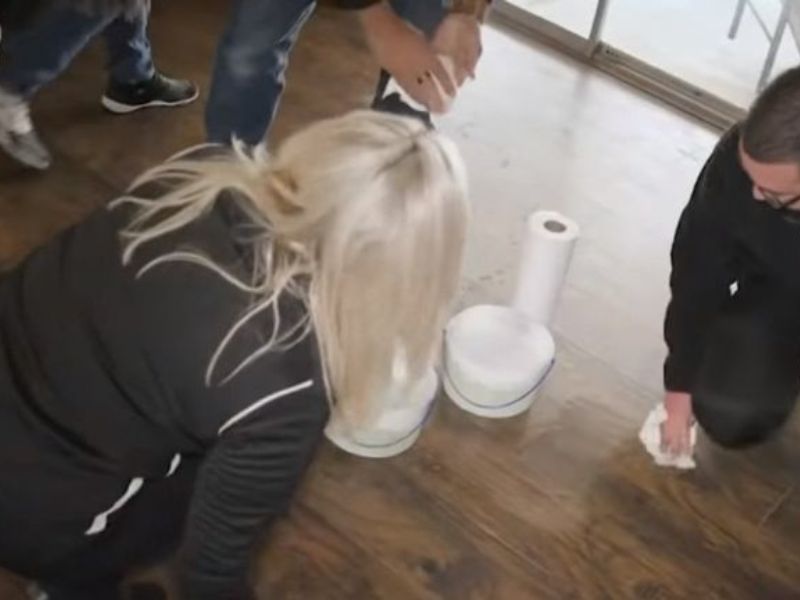 As if that was not enough, the Surprise Squad team even went as far as to replace Ms. Ella's weathered furniture with new ones.
Interior Decor Redesigned
As the Fox5 Surprise Squad team continued to work on Ms. Ella's property, RC Willey Home Furnishings also stopped by to provide her with some lovely new home decor. The company added new furniture and accessories that helped transform Ms. Ella's home into a completely new and updated property.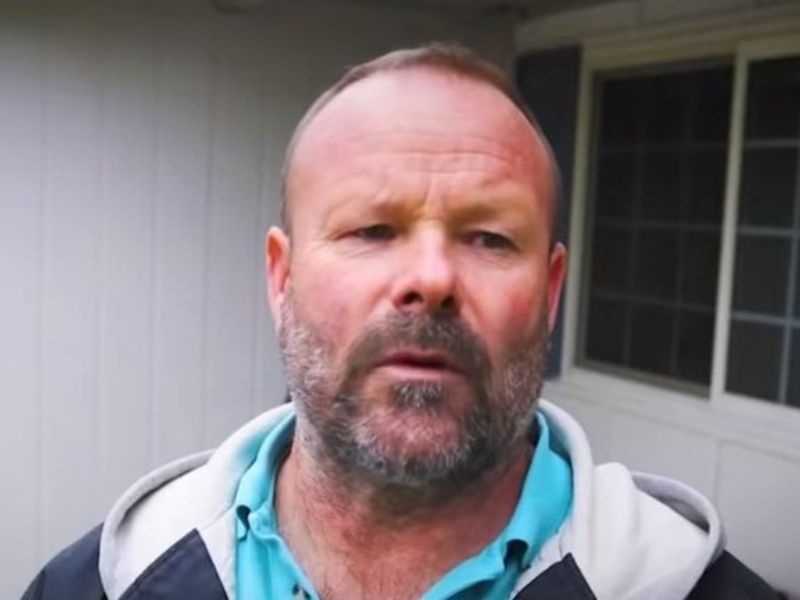 By the time they finished the renovation, the great-grandmother's house had looked like an entirely new property. All that was left was for Ms. Ella to come back home and witness the Fox5 Surprise Squad's incredible work. The team's hard work and dedication transformed her home into a comfortable and welcoming space.
The Great Reveal
After a refreshing spa day, Ms. Ella came back to a crowd assembled in her front yard, applauding her arrival. Fox5 Surprise Squad's new member Faven Kay greeted her and informed her that they had fixed the water leak concerns for her, so she wouldn't have to worry about that. Kay continued, "And we really wanted to spread a little extra Christmas cheer, because you so deserve it."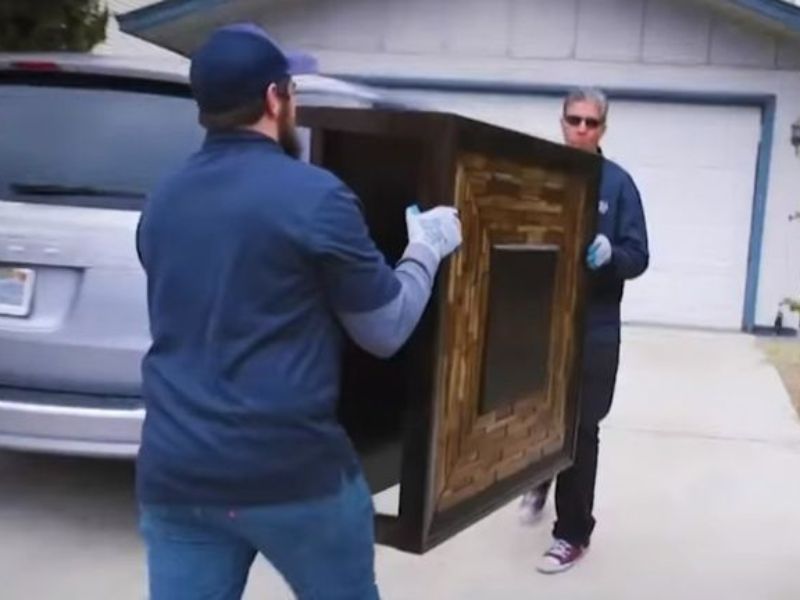 Ms. Ella expressed her gratitude for the spa day and the new hair color, but she had no idea what awaited her in the house. When she walked through the door, the great-grandma was so overwhelmed with emotion that she had to sit down and sink into the nearest chair.
Gifts For Everyone
As she looked around at the changes in her home, Ms. Ella commented through her tears of joy, "It's so beautiful." What she didn't know, though, was that the changes went far beyond the living room, as Kay explained to the stunned great-grandmother. Kay told her, "As you can see, you have some new furniture and a new TV."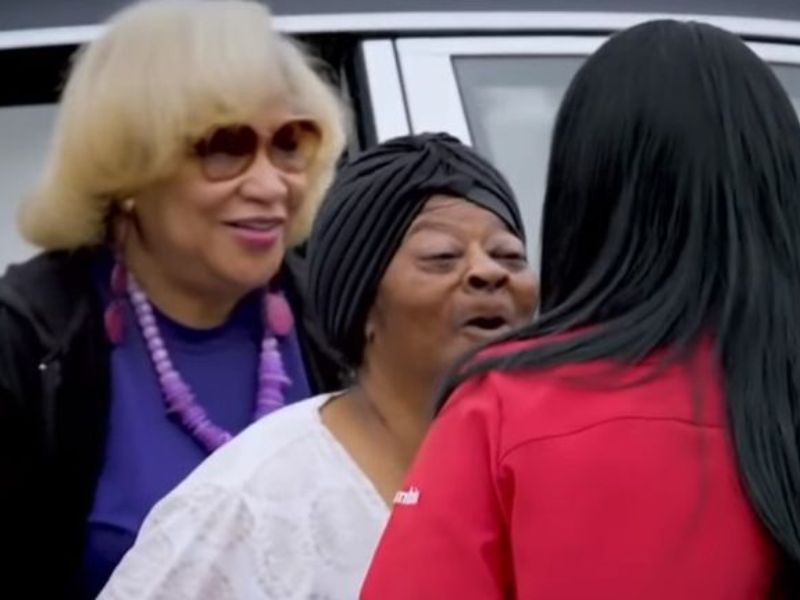 "Ms. Ella, as you can see, there are also some Christmas presents for all your great-grandkids," Kay continued. "Along with $500 gift cards for each and every one of them, so you can take them Christmas shopping." The reporter also highlighted a gift on the tree for Ms. Ella herself, who wasn't left behind.
How Will It Be Different?
Kay excitedly adds, "And we know how much you love to cook, so we have a special surprise for you, a $500 Albertsons gift card! You can use it to make all kinds of delicious meals for your family."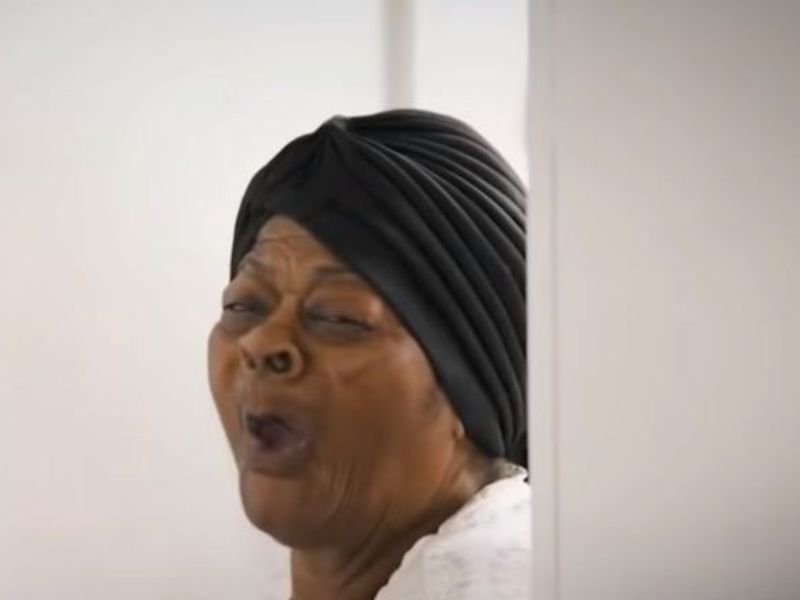 Yet, despite being showered with gifts, Ms. Ella's thoughts are still on her great-grandchildren. She says with wonder, "Oh, they are going to be so excited! I can't wait to see their faces." When Fox5's Kay asked how this Christmas would be different from the previous one, Ms. Ella responded, "This year, the children will be able to get what they want, and we will also have beautiful new furniture. It's going to be so different and so special. We are going to have the best Christmas ever."
One More Big Surprise
The Fox5 team wasn't done, and Kay introduced her friend, Don Forman, co-owner of United Nissan, to Ms. Ella. Excited to meet her, Don warmly greets Ms. Ella with a hug before explaining his presence.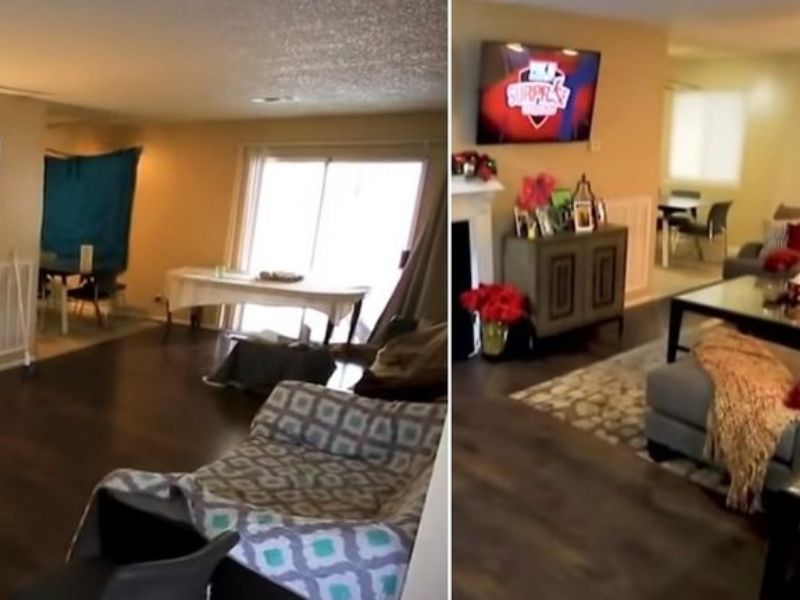 He says, "From our family at United Nissan, we have a special gift for you. We thought it would be perfect for the holidays." Forman then presents her with a red gift box and gestures for her to open it. As she does so, he explains the contents of the package, which is concealed inside.
The House Is Paid For
Forman continued to surprise Ms. Ella with his generosity and announced, "So, we're going to pay for your house for the next year." The announcement surprised both Ms. Ella and Miller, and they couldn't believe what they were hearing. Ms. Ella covers her face with her hands, overcome with emotion, before reaching out to Don for another hug, expressing her gratitude.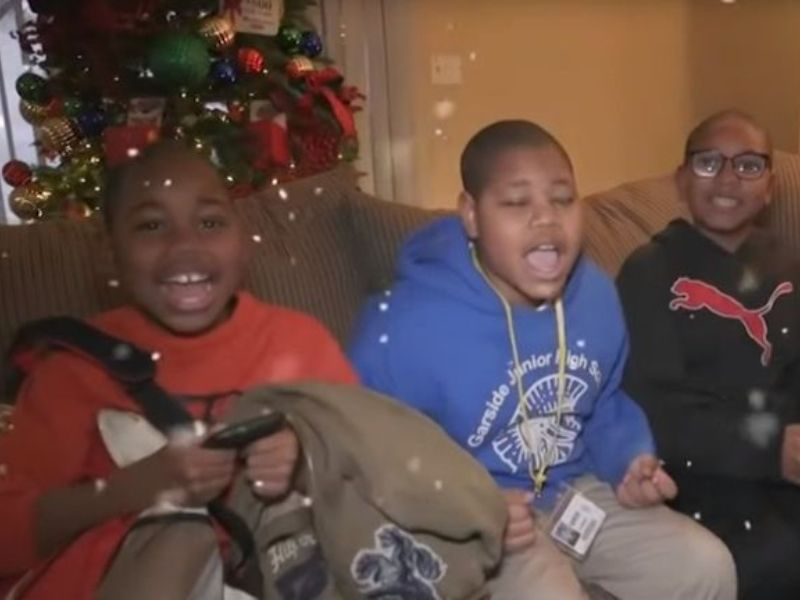 Miller also appreciated the gesture, mumbling, "That is so wonderful!" That was something the two ladies didn't expect, and it was the icing on the cake.
A Happy Ending For Everyone
When Ms. Ella's great-grandchildren returned home, they were astonished by the changes in their house. They looked around in awe at the new furniture and immediately went over to their great-grandmother to hug her. One of the children reflected on the true meaning of Christmas, saying, "It's not about the presents; it's about the love in your family."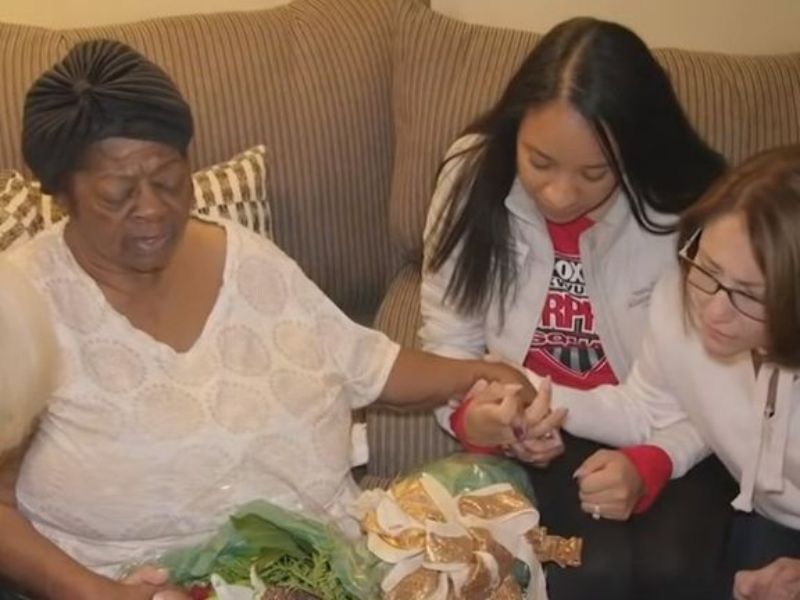 The Surprise Squad members feel blessed to have brought some joy to Ms. Ella's life, and Don Forman expressed how much she has touched his heart. He says, "She is full of love and positivity, and every word she spoke made me emotional. She is real, loving, and simply amazing."