Wild Facts About Chuck Norris: The Legendary Texas Ranger
Chuck Norris is known for his macho vibes and shows of strength. He was first known as Bruce Lee's opponent in the 1972 movie, The Way of the Dragon. Other than mastering martial arts, he also became a world-famous action star.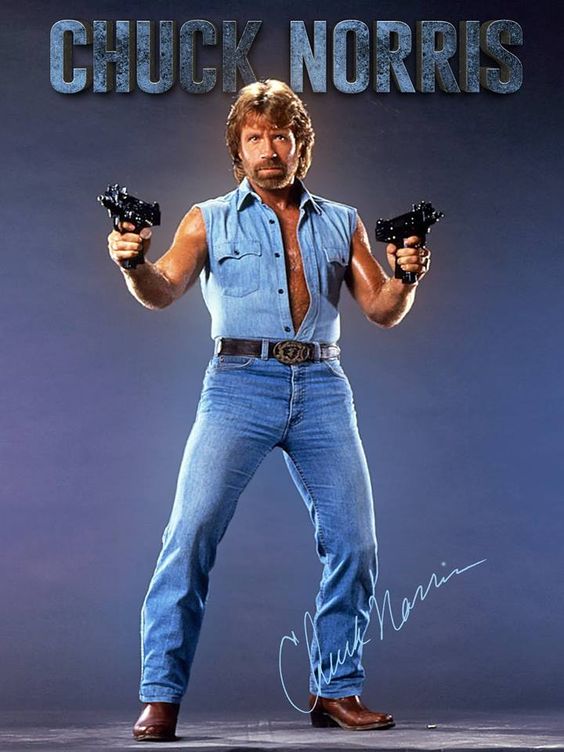 Below are a few facts about Norris not many people know about. Read on and prepare to be wowed!
He was in the Air Force
There are tons of celebrities who have served in the United States military. One of them was Chuck Norris. Though he once described himself as a shy child, he later joined the Air Force after he graduated from high school.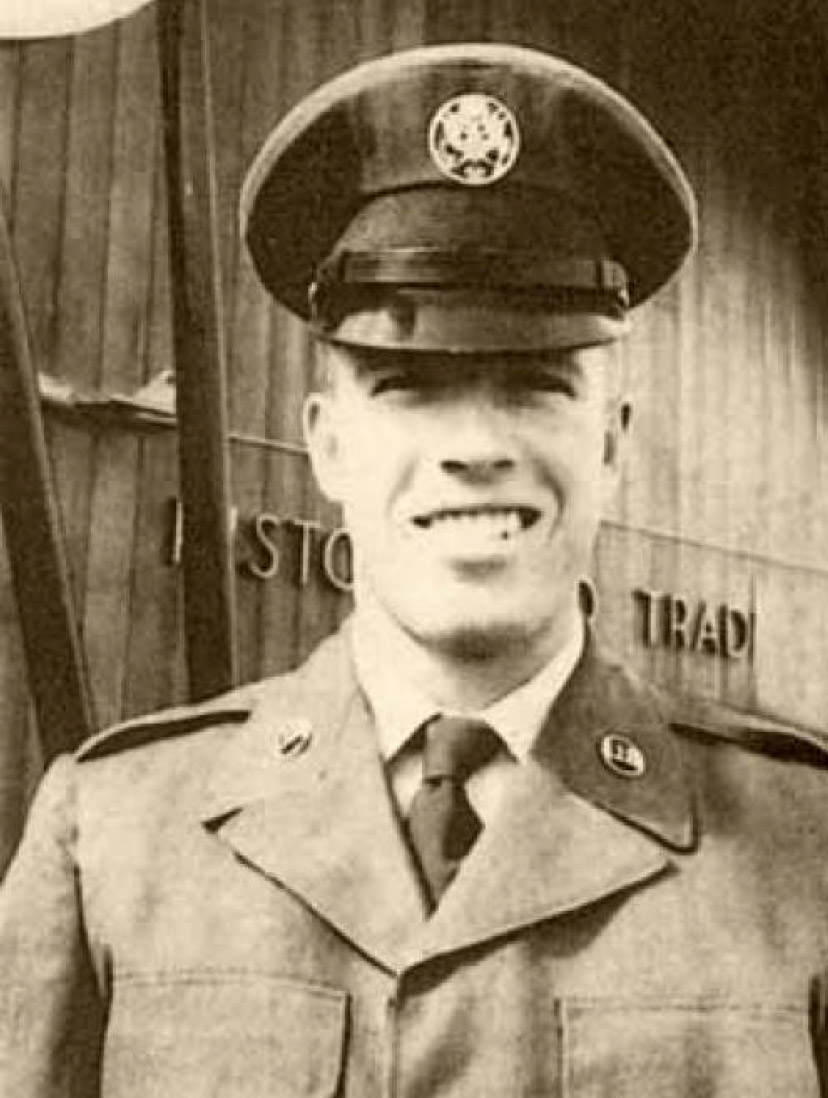 Initially, he wanted to join law enforcement. But when he learned about martial arts while he was assigned in South Korea, he decided to pursue it, especially after he felt helpless during a fight that broke out in a bar. He learned everything he could about Tae Kwon Do as well as Tang Soo Do.
Steve McQueen got him into acting
When Norris started to teach martial arts classes to famous celebrities such as Priscilla Presley and the Osmonds, he eventually met Steve McQueen – the quintessential actor who ruled Hollywood in the 1960s and 70s.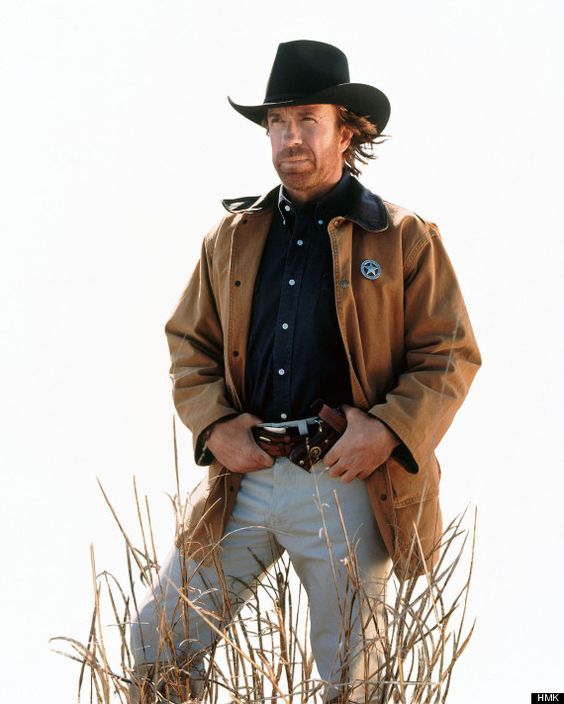 McQueen was the first to suggest that Norris try acting. However, it took many years before he appeared in a movie titled Lone Wolf McQuade.
He created his own martial arts style
Chuck Norris decided to take all his knowledge of martial arts and create his own style. Eventually, he created his very own system and named it Chun Kuk Do.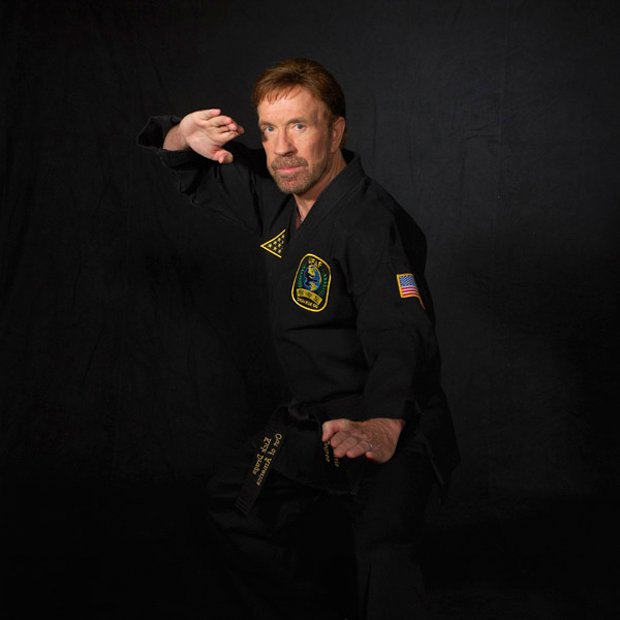 His practice is based on the philosophy that martial arts are essentially about helping people reach their full potential. His system also encourages students to look for the best in people. Eventually, in 2015, his creation was renamed the Chuck Norris System.
He promoted "action jeans"
Chuck Norris wanted to strike while the iron was hot. He decided to venture into various businesses, combining his martial arts knowledge and athletic apparel. As a result, he became the spokesperson for the product dubbed "Karate jeans."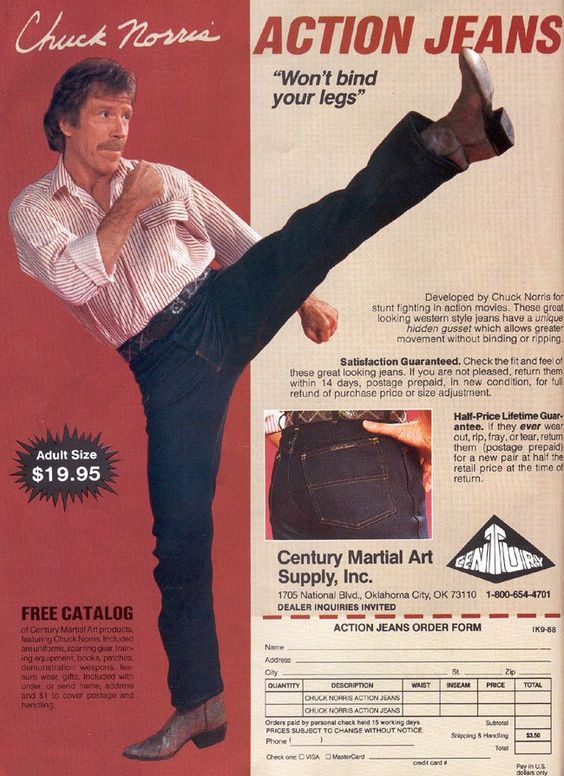 These clothes were made of stretchy and flexible fabric. Wearers are able to move fluidly, even during workouts. His product prioritized function and fashion—perfect for those serious about martial arts. 
He had a short-lived cartoon series
At the height of Chuck Norris's fame during the 1980s, he decided to work with a company that made animated shows. The series featured Norris and martial artists fighting various villains.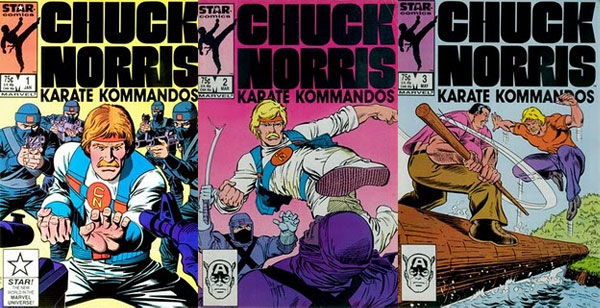 Though only six episodes were made, it was memorably called Chuck Norris: Karate Kommandos. Unfortunately, it was deemed inappropriate for television and had to be canceled.
He has a big internet cult following 
Outside of his business ventures, tv shows, and movies, he also gained internet notoriety. Pictures like this are an example of early memes on the internet. Chuck Norris is so fast that he went viral before #hashtags!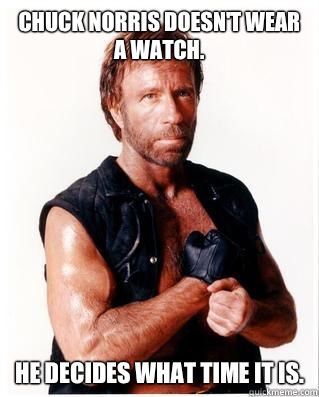 Chuck Norris memes proliferated the internet. One joke was about a rattlesnake that bit him. After a few days of being bitten and suffering tremendous pain, the snake eventually died.
He had an affair 
In 1963, Chuck had an affair that later produced a daughter. He admitted that he was unfaithful to his wife and had a relationship with another woman named Joanna—a detail in his life that he described in his autobiography.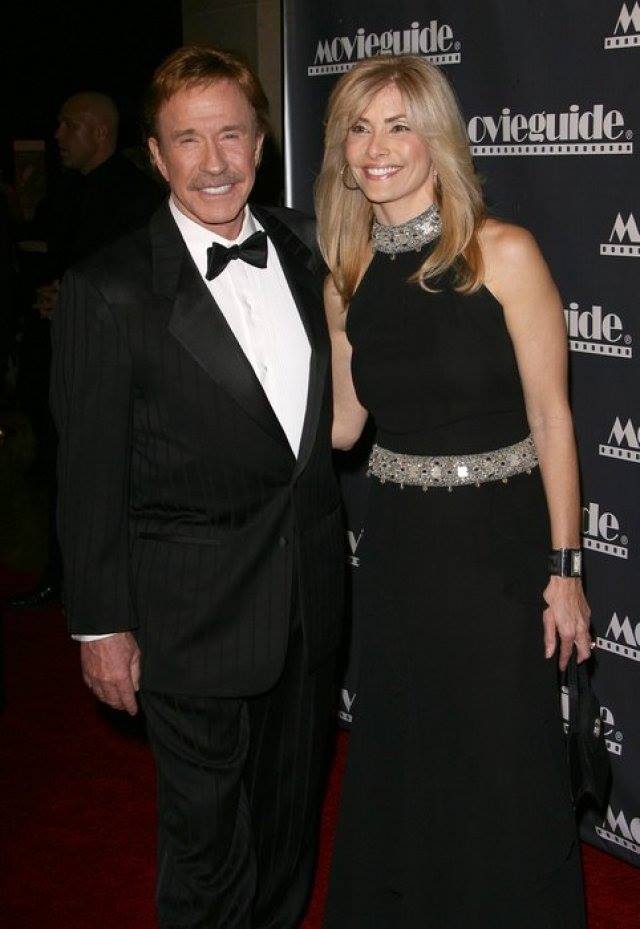 The affair happened during his time serving in the Air Force. Currently, Chuck Norris is a father to five kids named Dina, Dakota, Mike, Danilee, and Eric.
He served time
Chuck Norris broke the law in 2017 and was jailed for his actions. He was imprisoned for a week after attacking his nephew. Norris claimed he didn't mean to hurt him and had only intended to scare him due to his misbehavior.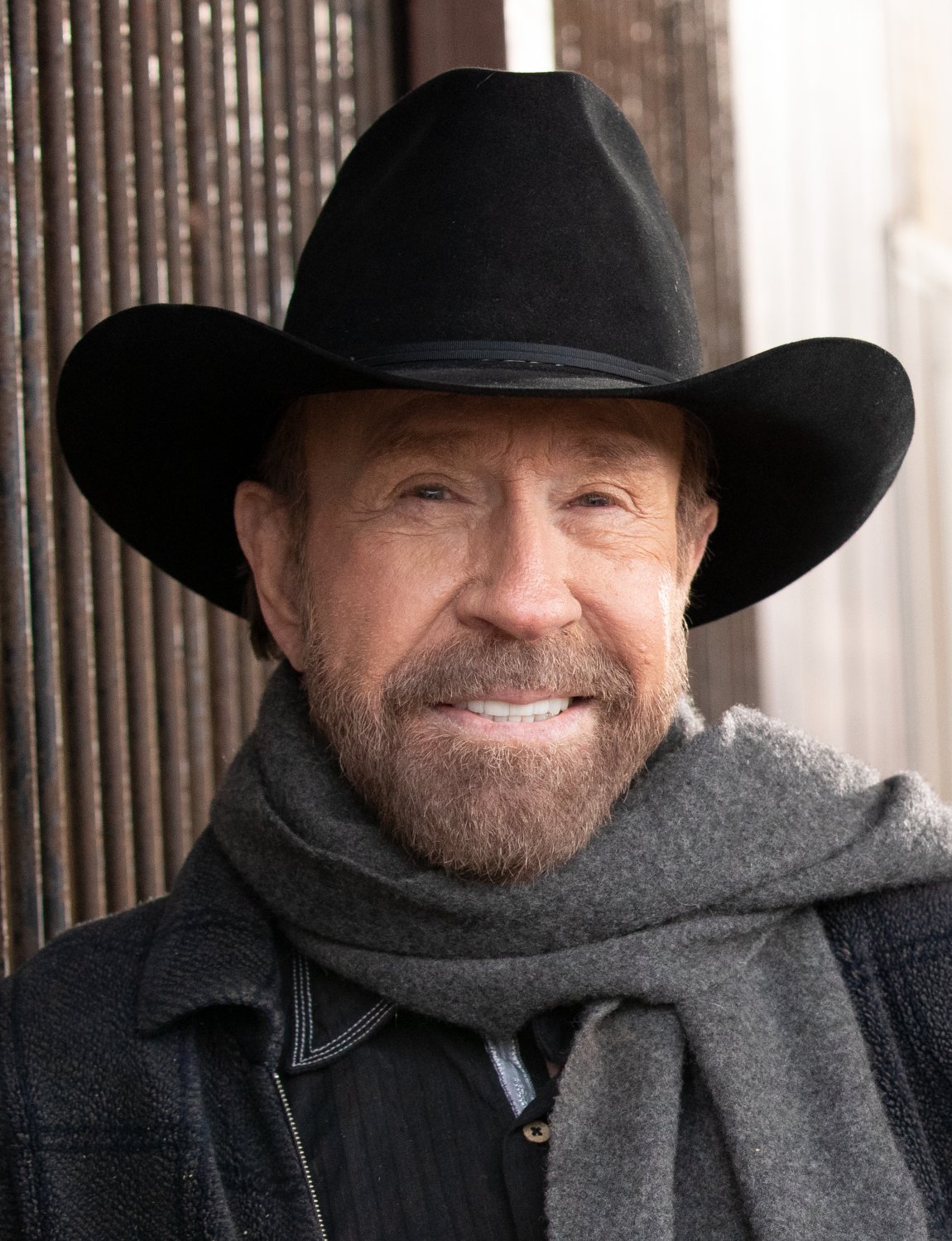 It's true that reflexes can sometimes take over. But consequently, he had to do community service and was made to take substance management classes to help him get back on the wagon. 
He launched a water company
In addition to his other business ventures, Chuck started a bottled water company. It was called CForce water and launched in 2017. Apparently, the product was supposed to be an energy drink that gave you "Chuck Norris energy" when you drank it.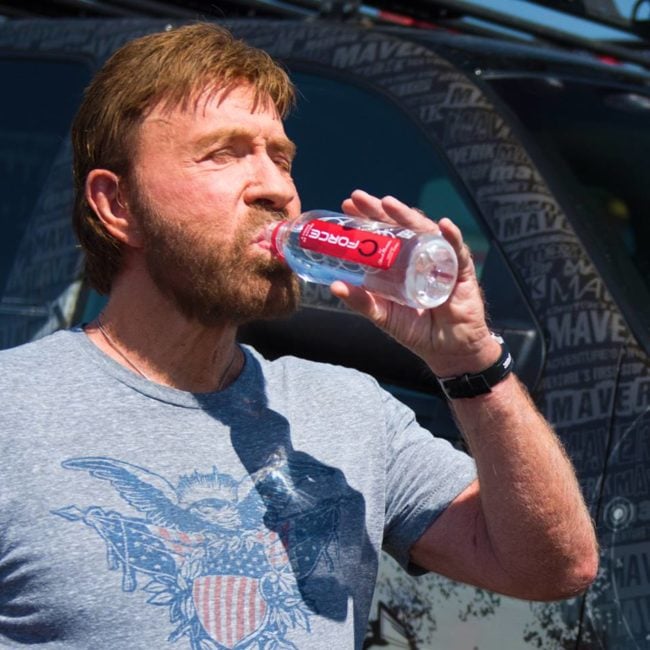 Chuck claimed that his water was much cleaner than other bottled water. He also said that it was "smoother" then other brands. Part of the proceeds were donated to kickstarter projects for young up and comers.
There's a drink named after Chuck Norris
Having a drink named after you has to be the peak level of fame, right? If that's the case, Chuck has certainly achieved the highest level of success. Next time you're at a bar you should see if they know how to make the "Chuck Norris".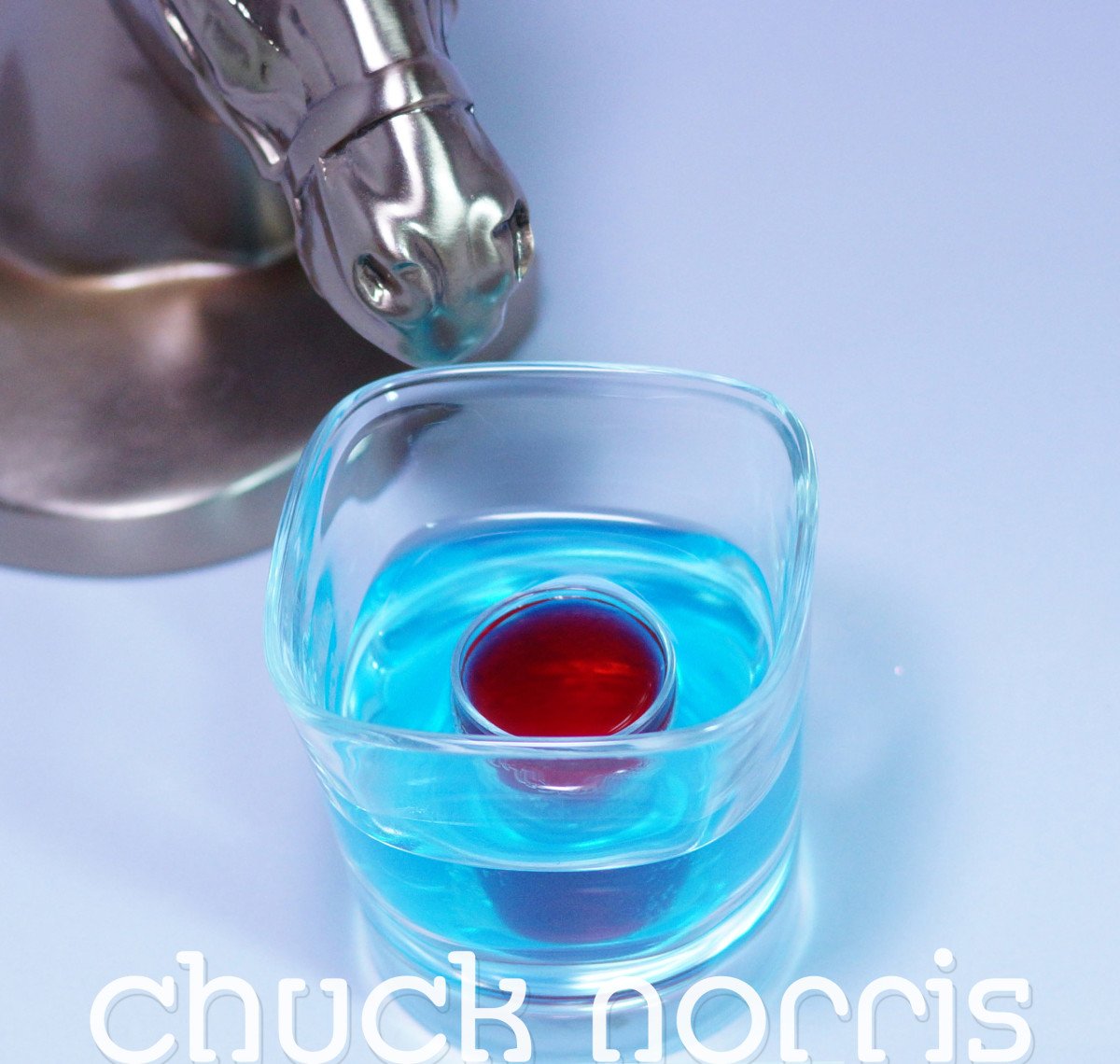 This drink is made of UV Cherry Vodka mixed with a few ounces of Liquid Ice energy drink. In some versions of the drink, they might include tabasco sauce for a hit of spice. Maybe it's called the Chuck Norris because you will need extra strength to fight the hangover from this beverage.
There is a Chuck Norris 5k
Starting in 2019, there is a Chuck Norris 5k run held in Texas. The run sold out in record time! What sets the Chuck Norris run apart from other 5k runs is that you are required to dress up like Chuck to participate in the race.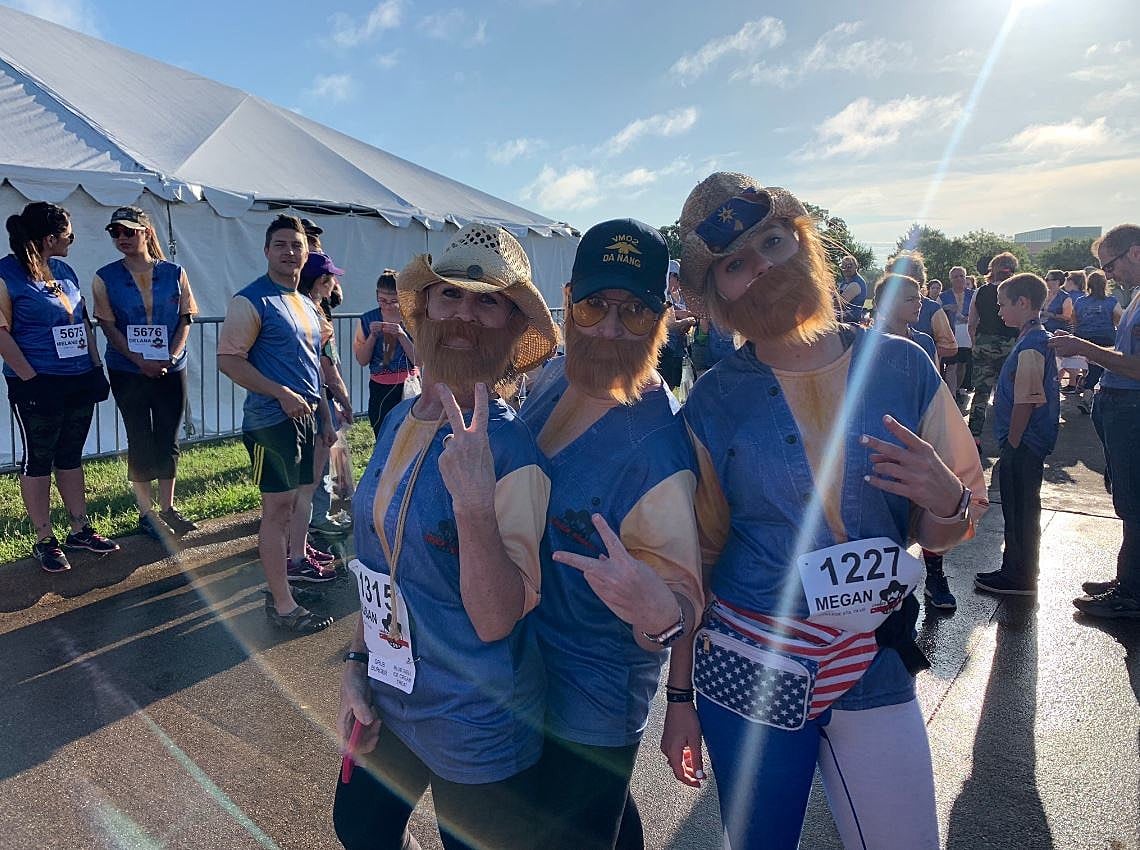 When you register, you receive a custom Chuck Norris shirt, beard, and belt buckle. The best costumes receive a prize. All are welcome to participate and it's a fun way to get people to dress up and get active.
He's a screenwriter
In addition to acting in movies such as DodgeBall, The Real Miyagi, and An Eye for an Eye, Chuck is also a screenwriter. He's contributed to film in many different ways. He's been an actor, film producer, and screenwriter.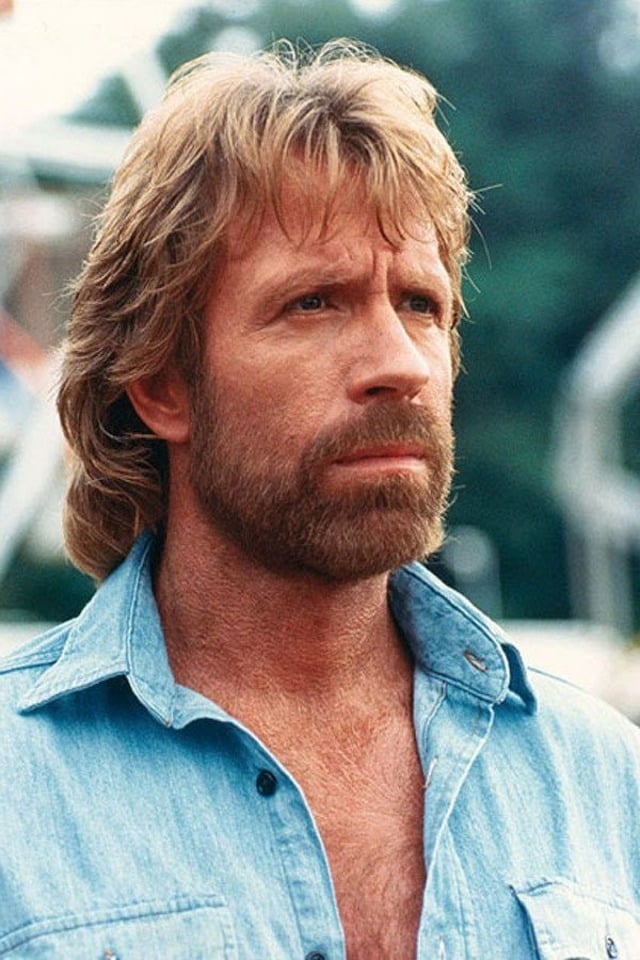 He wrote Texas Ranger, Invasion U.S.A., and more. Not to mention he has written books as well. This includes his extensive autobiography and The Black Belt Patriotism. He really is a man of many talents! Who knew a martial artist would wear so many hats.
He has a video game of his own
In 2017, the actor and martial artist launched his own smartphone game called Nonstop Chuck Norris. A German mobile game company, Flaregames, published the game. The game was actually a celebration of Chuck's 77th birthday.
In the adventure game, Chuck travels through multiple universes fighting off bad guys while collecting facts about the legend himself. The player plays the role of Chuck's sidekick and defeats their opponents alongside the fearless Norris.
He's made many donations to Make a Wish
The man has made millions over the course of his career. Entertainment pays! He has a history of making generous donations to multiple foundations such as Funds for Kids, the Veterans Administration National Salute to Hospitalized Veterans, and United Way.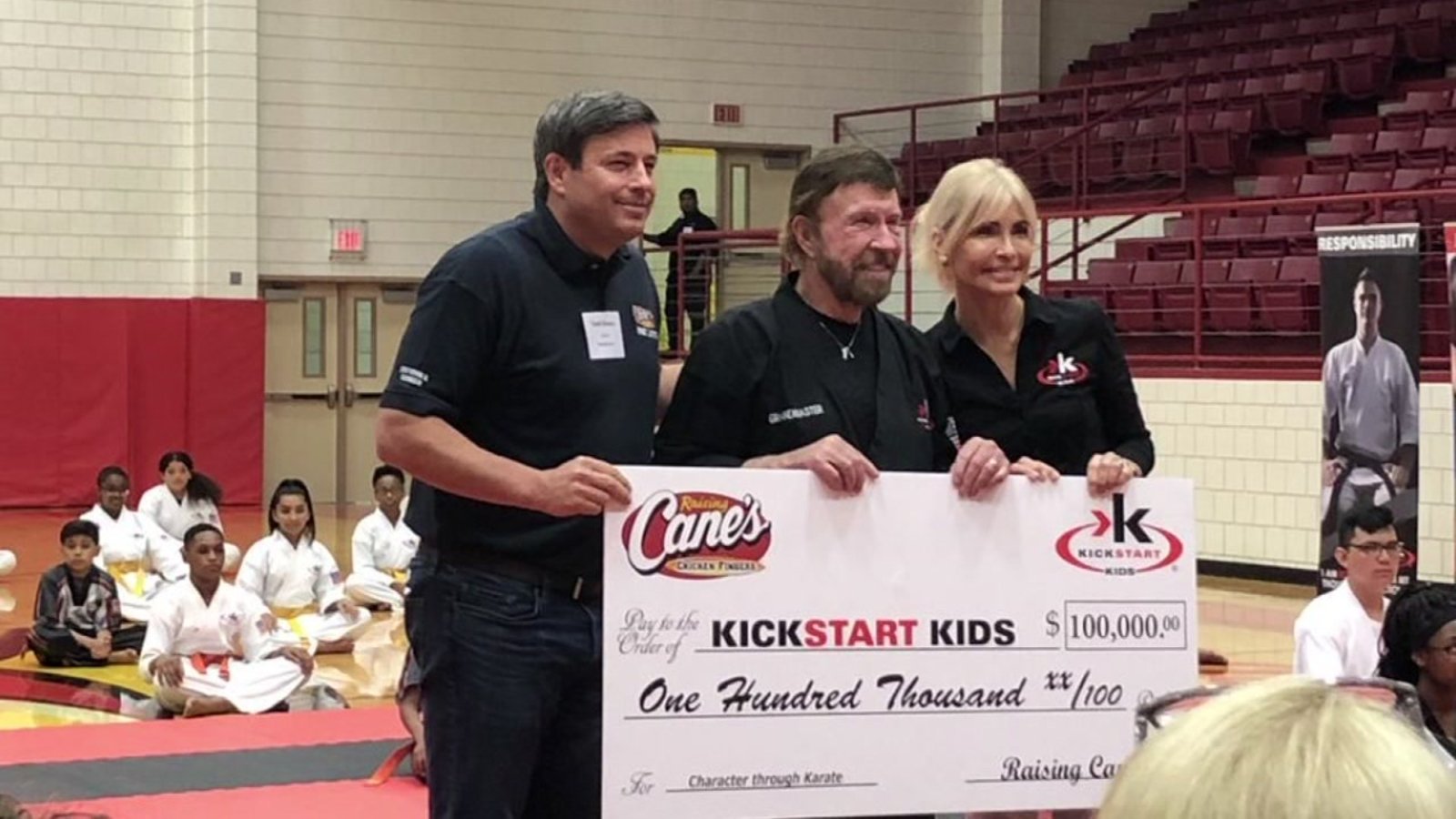 In addition to donating to these charitable organizations, he has also organized many fund-raising activities himself. One of which is the Kick Start Foundation which he started in 1990 to help young people resist drugs.
His father was a World War II veteran
Chuck Norris's father, Ray Dee Norris was a World War II veteran and was most likely part of the reason Chuck enlisted in the military himself. Ray was also a mechanic, bus driver, and truck driver.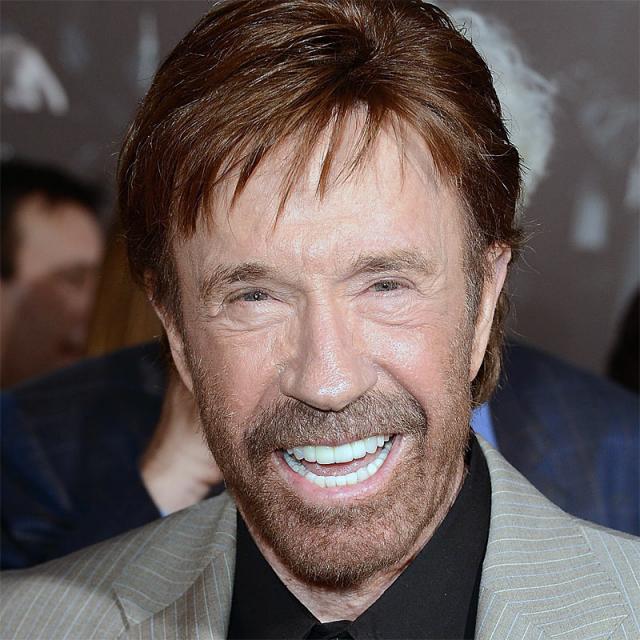 Unfortunately his father also struggled with alcoholism. This made Chuck's upbringing very tumultuous and frightening for the young boy. Luckily, Chuck brought himself up and became a legend despite his difficult beginnings.
Chuck Norris was shy and not athletic in school
It's hard to imagine the gruff martial arts legend as being anything other than the beast that he has rested his career on. But Chuck was not always this strong warrior. When he was young he was actually pretty non athletic.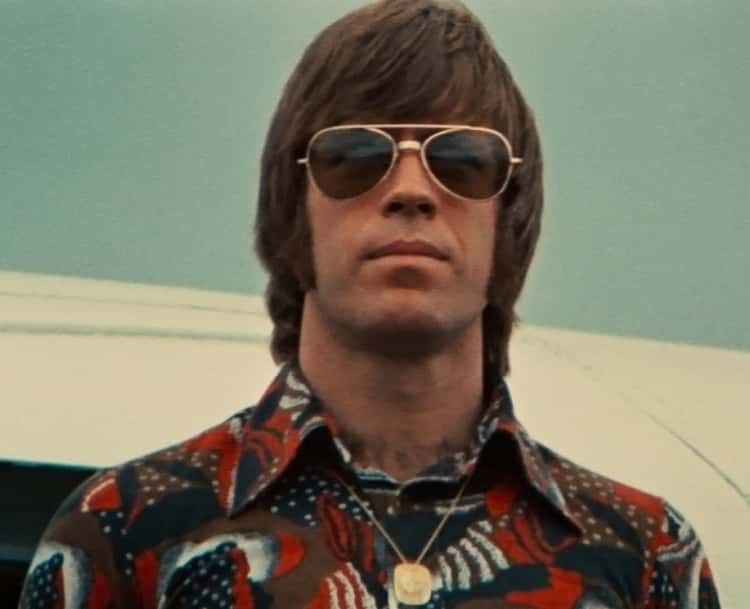 He was also very shy and introverted. He has been described as being academically mediocre. But of course, this all changed when he graduated high school and went to join the military, where he learned about martial arts and hand to hand combat.
He has explained that he was introverted due to embarrassment
Chuck has commented about his shy nature as a child. He says that he was very introverted due to embarrassment about his parents' finances and his dad's alcoholism. He didn't want to inspire violence from his father so he remained quiet most of the time.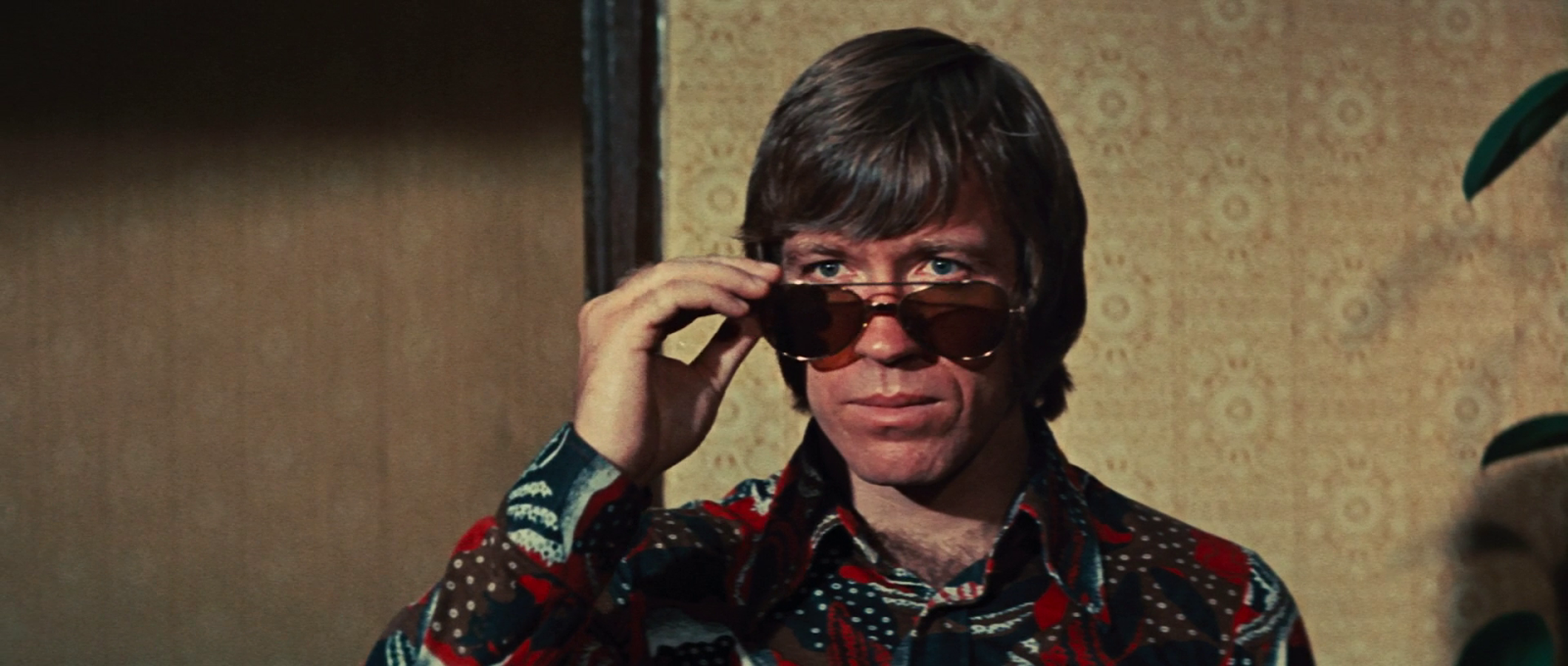 Also, his parents were not well off and he was embarrassed by the family's financial situation so that was another leading factor in his quiet nature as a kid. When he was 16, his parents divorced and he and his siblings stayed with his mother.
He married his high school sweetheart
Chuck married his high school sweetheart Dianne Kay Holecheck. He was only 18 and she was 17 at the time. They were married for 30 years before they agreed to separate. They had 2 children before going their separate ways.
Dianne had her own successful career as a previous owner of a restaurant. Their two sons have made careers of their own as well. Their eldest son followed in his dad's footsteps by becoming an actor and their younger son is a successful race car driver.
His real name is not Chuck
It may come as a surprise that Chuck is not actually Chuck Norris's real name. His real name is Carlos Ray Norris. His father's minister was named Carlos Berry so Chuck was named after him. His middle name is ,of course, for his father.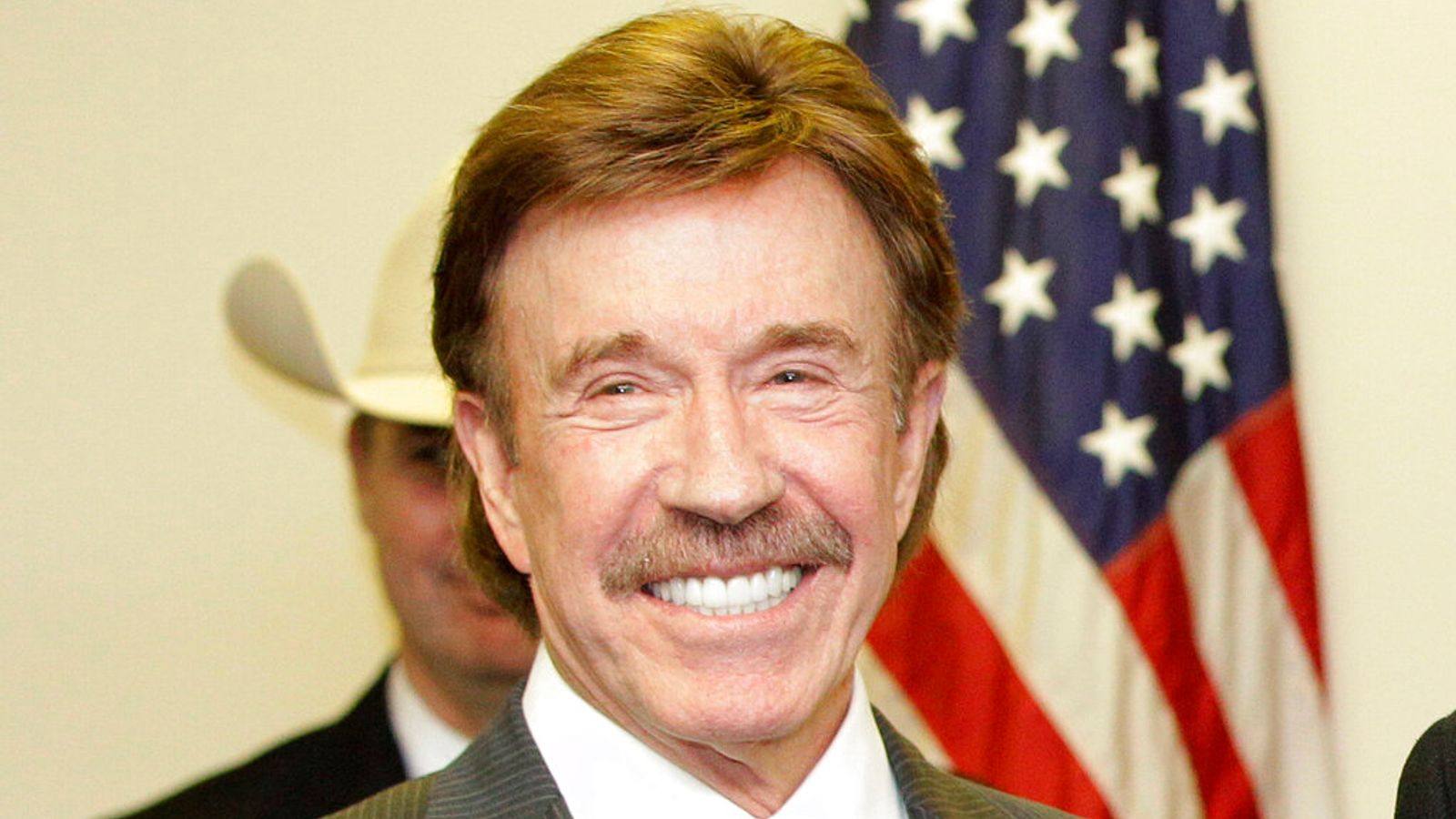 It was not until he enlisted in the military that he got his nickname, Chuck. He was stationed at Osan Air Base in South Korea and they began to call him Chuck. It just stuck and that's what we all know him as today.
He opened his first martial arts studio in 1962
When he was discharged from the Air Force in 1962 he came home and wanted to become a police officer. While he was waiting to hear back about his application to the police academy he opened his first martial arts studio.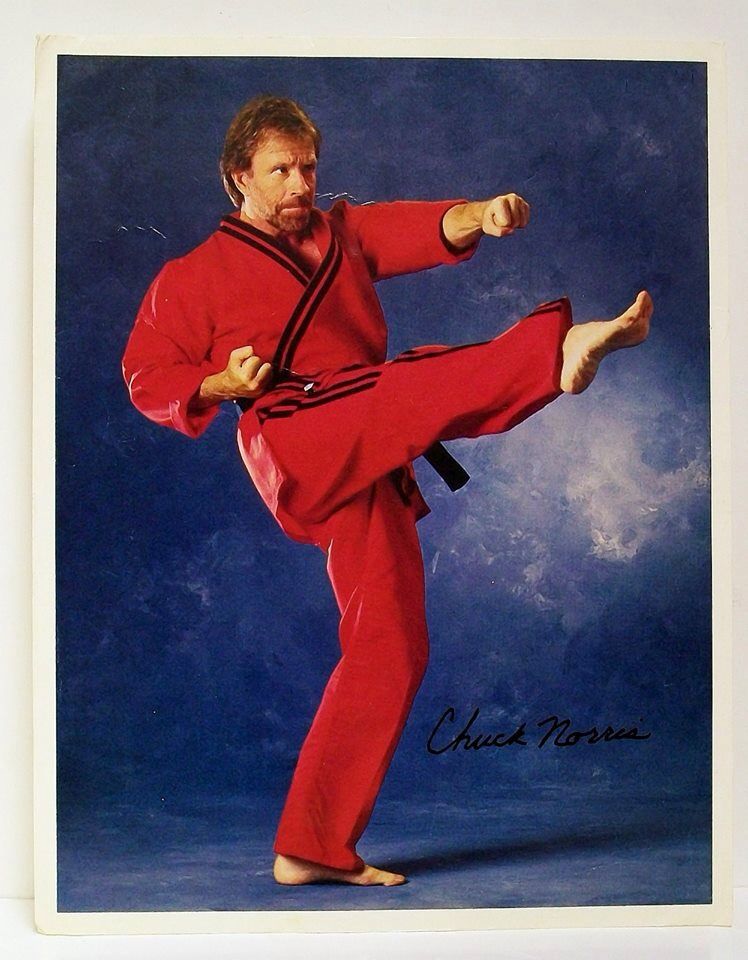 His time in the military had opened his eyes to his love for martial arts. He would attend events and demonstrate fights to promote his new studio. When it began to take off he readjusted his career and decided not to be a police officer anymore.
He created a code of honor for his own martial art called "Chun Kuk Do"
Chun Kuk Do was Norris's very own martial art which he invented and taught in his studio. There was a code of honor that came long with this practice. This included committing to develop yourself in all aspects of life.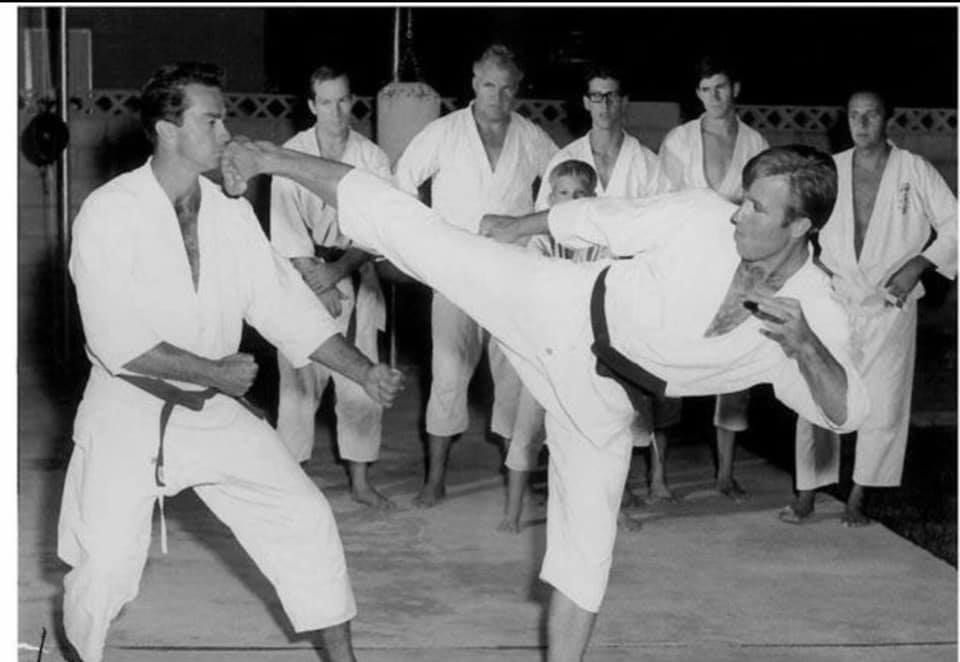 You had to vow to be positive and promote positivity to others. It really emphasized happiness, love, and working on oneself as well as others. The ten rules of Chun Kuk Do were things that Chuck tried to emphasize in his everyday life.
In 1967 he began winning Martial Arts tournaments
About 5 years after Chuck opened his first studio, he began to become really competitive in the martial arts world. He won his very first tournament in 1967. In this year he won many accolades.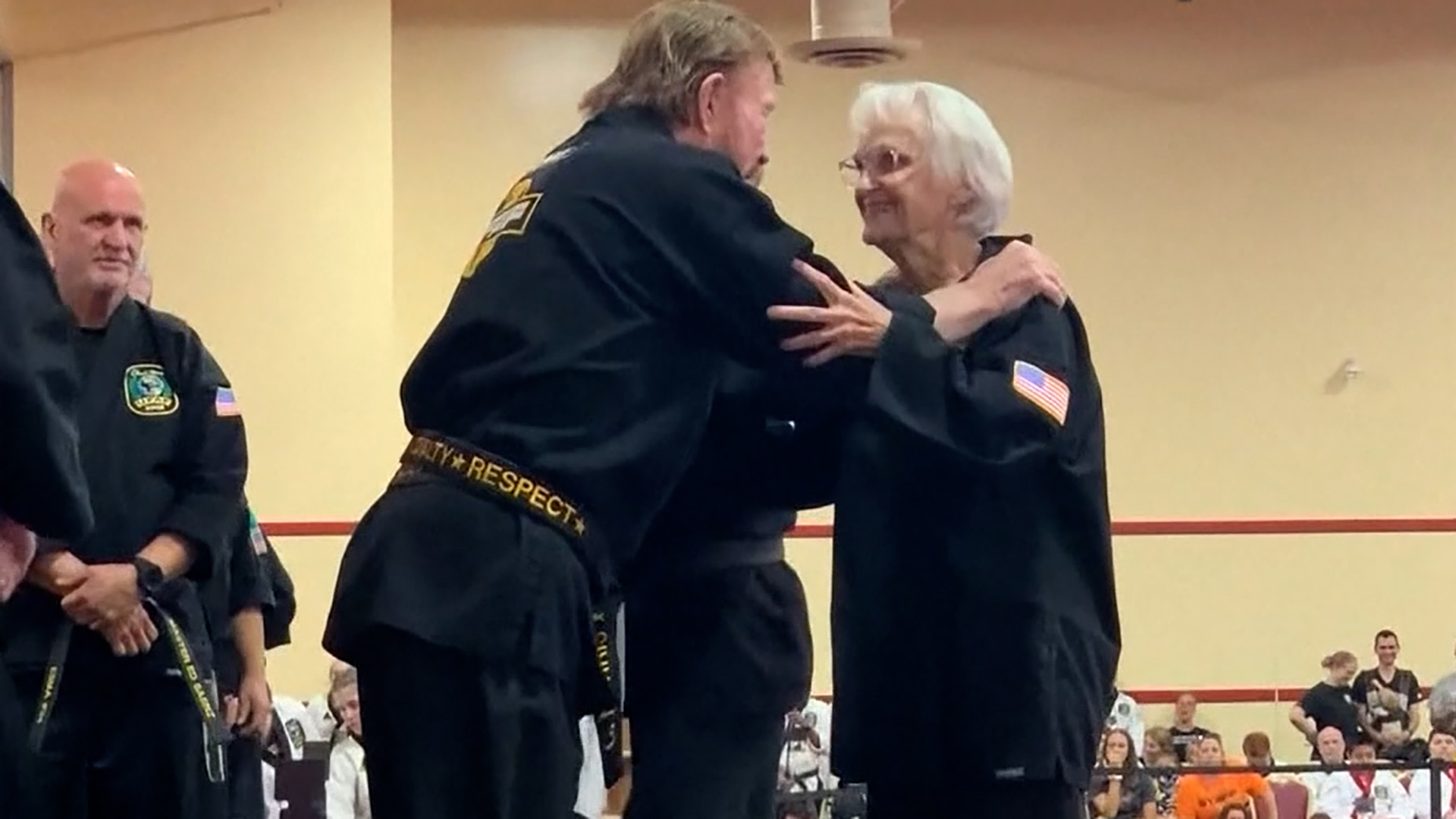 At the Tournament of Karate in June he defeated 7 opponents and then won the Sparring Grand Champions at the All American Championship. The following year he won the Sparring Grand Champions in 1968.
He continued to dominate in the world of Martial Arts
After his win at the Sparring Grand Champions he went on to win the Professional Middleweight Karate champion title. He then won this title for the next 6 years. He was a force and he couldn't be stopped!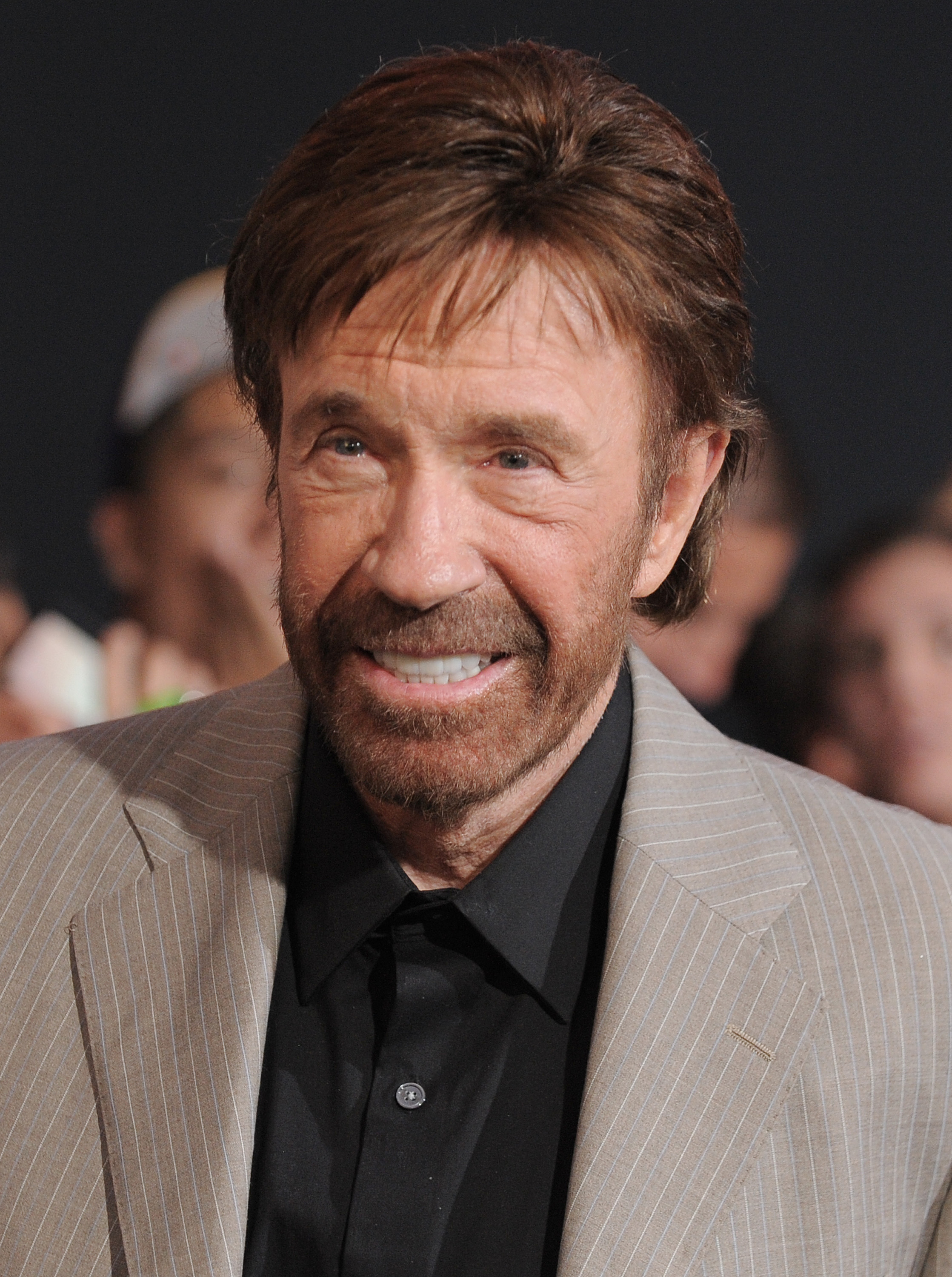 In 1969 he was awarded the Fighter of the Year award from Black Belt magazine. He then earned the Triple Crown for having the most tournament wins in one single year. It was at this time that Chuck was beginning to really garner popularity and transfer his skills into acting as well.
His acting career kicked off
Chuck began acting but didn't start to gain success until Cannon Films offered him a multiple film deal. The first of the series was called Missing in Action and released in 1984. The series went on for three films. The final one was released in 1988.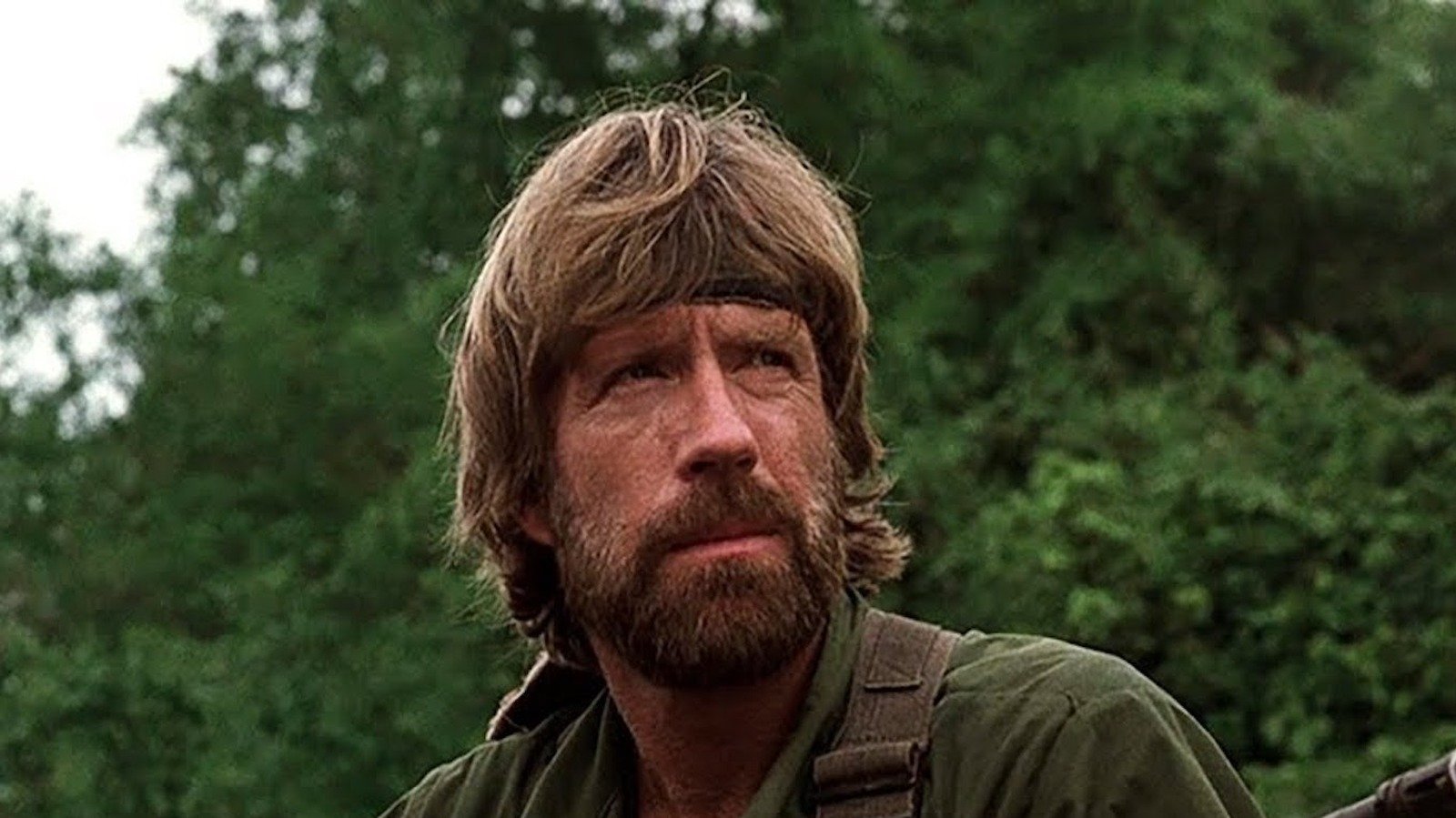 Chuck stars in the films as Colonel Braddock. He is on a mission in the jungles of Vietnam to free Americans that are held captive. The franchise was the first big break for the budding actor.
He wrote a book called The Secret of Inner Strength: My Story
He has authored a few books, the first of which was The Secret of Inner Strength: My Story. This was the story of how he overcame battles and kick started his acting career. It also outlined his training with Bruce Lee.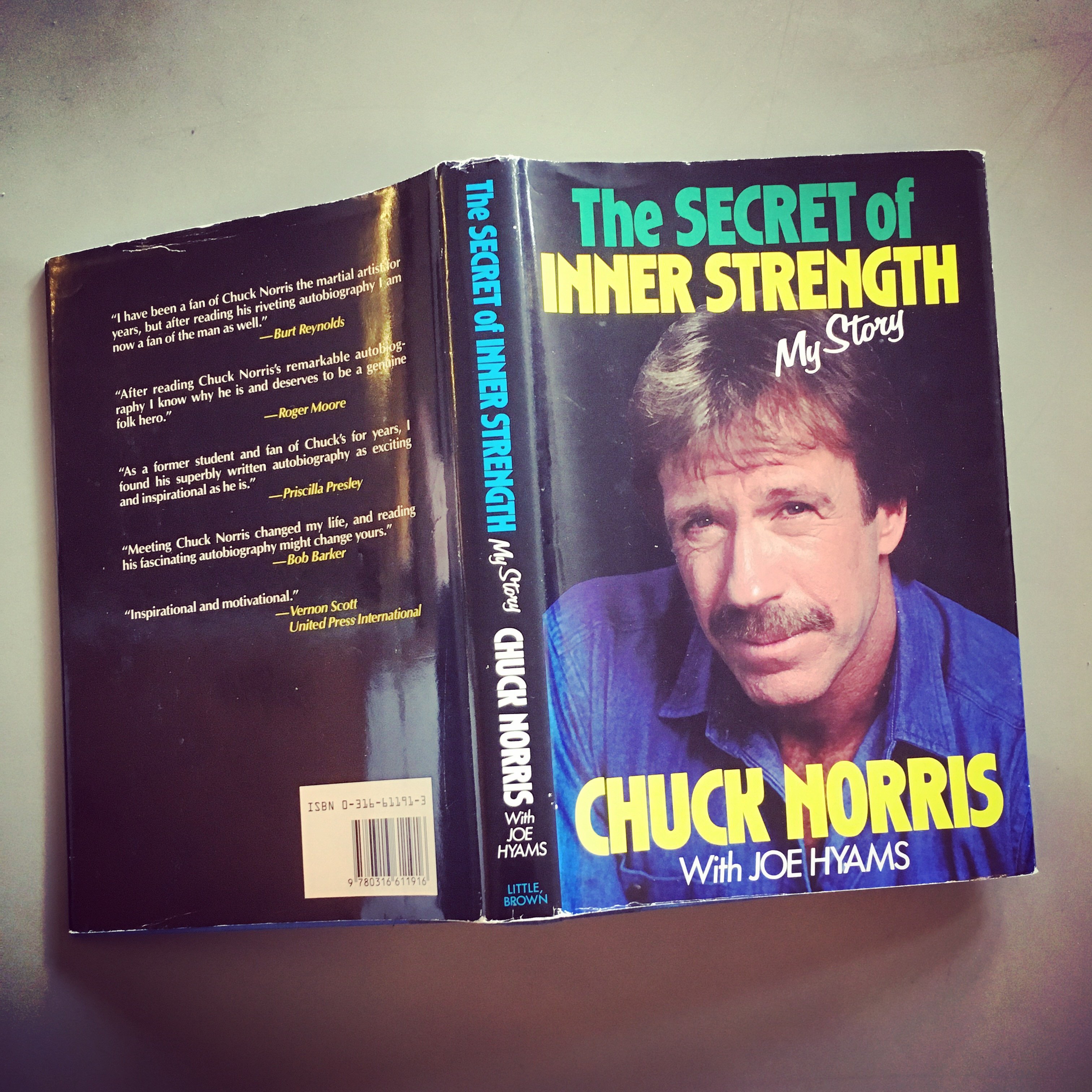 Bruce Lee and Chuck Norris starred in many movies together as battling adversaries. Enter the Dragon, The Way of the Dragon, I am Bruce Lee, and Game of Death are some of the many movies that the two starred in together.
His movies grossed $500 million worldwide
By the 1990s all of Chuck's films had grossed over $500 million dollars! Not bad for a martial artist turned movie star. Some of his highest grossing films were The Octagon, A Force of One, Good Guys Wear Black, and An Eye for an Eye.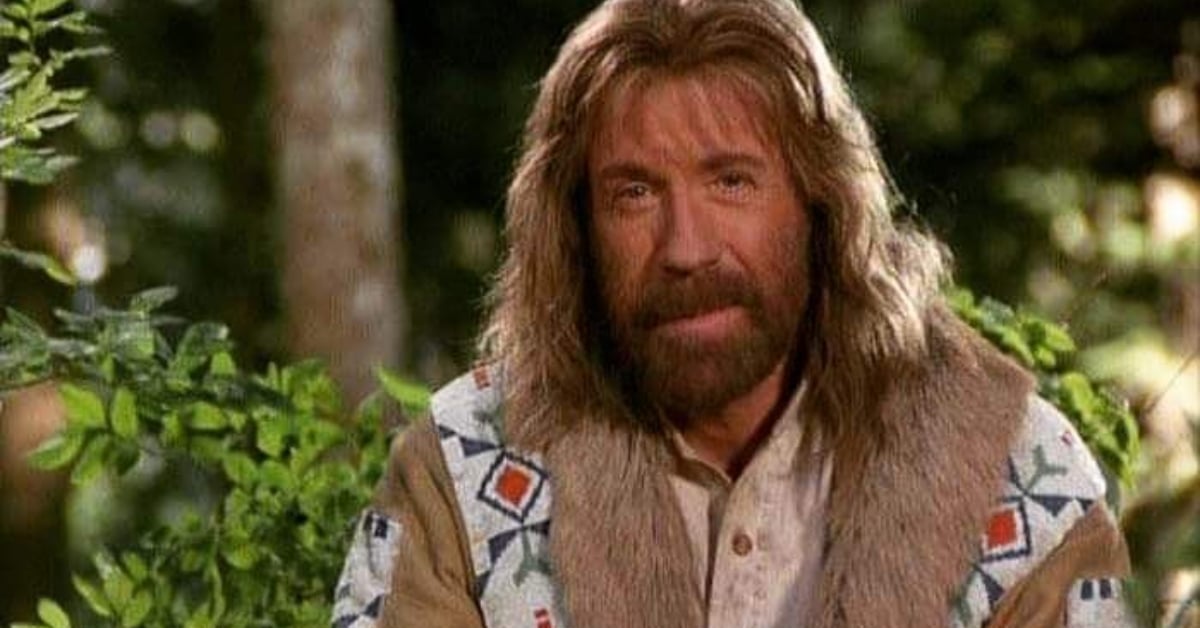 But there were many more. To date, he has been in at least 40 movies. His success on screen translated to many of his other business endeavors.
His charity aimed to help kids stay off drugs
He started a charity called Kickstart with the support of President George Bush. He provided martial arts lessons to middle school kids to teach them respect and discipline. He used the moral rules of Chun Kuk Do.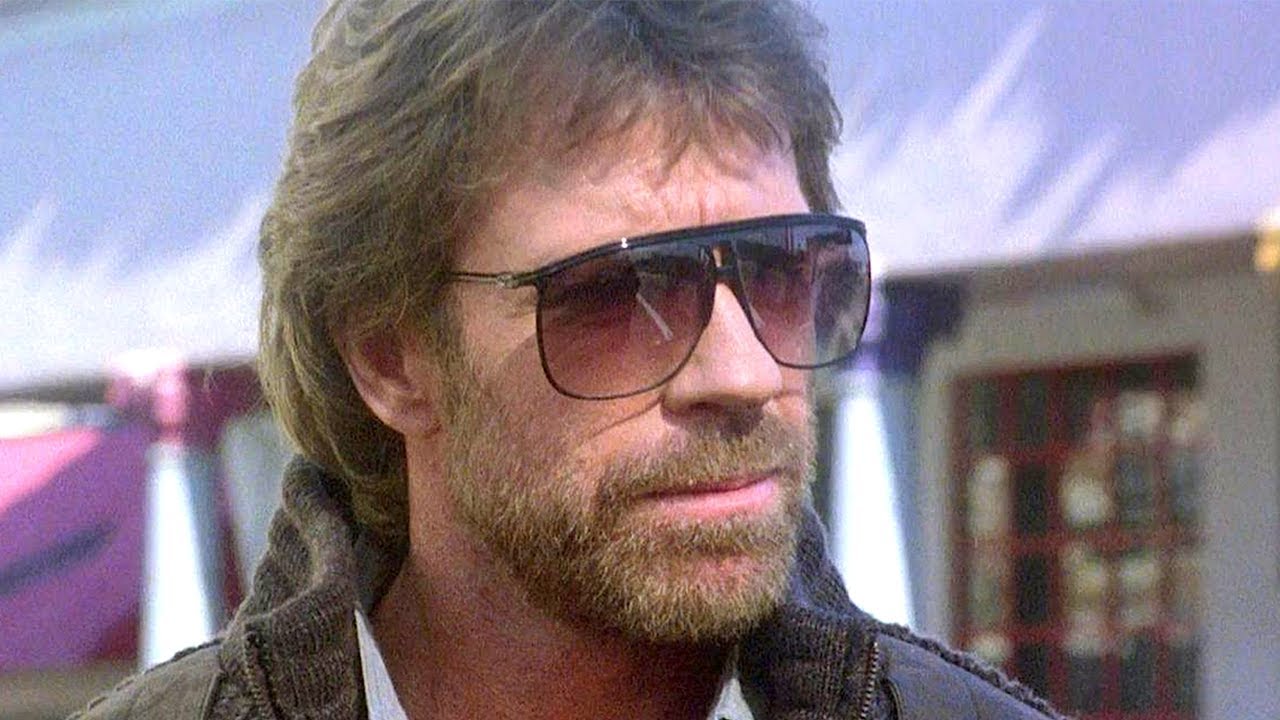 It also aimed to keep underprivileged kids in something positive rather than getting involved in drugs. He also worked with other charitable societies.
He bought a ranch to use as a studio
Chuck Norris and his brother bought a ranch in Texas so he could live there during the filming of Walker, Texas Ranger. He lived there during the filming process and had a separate building built to use as a studio.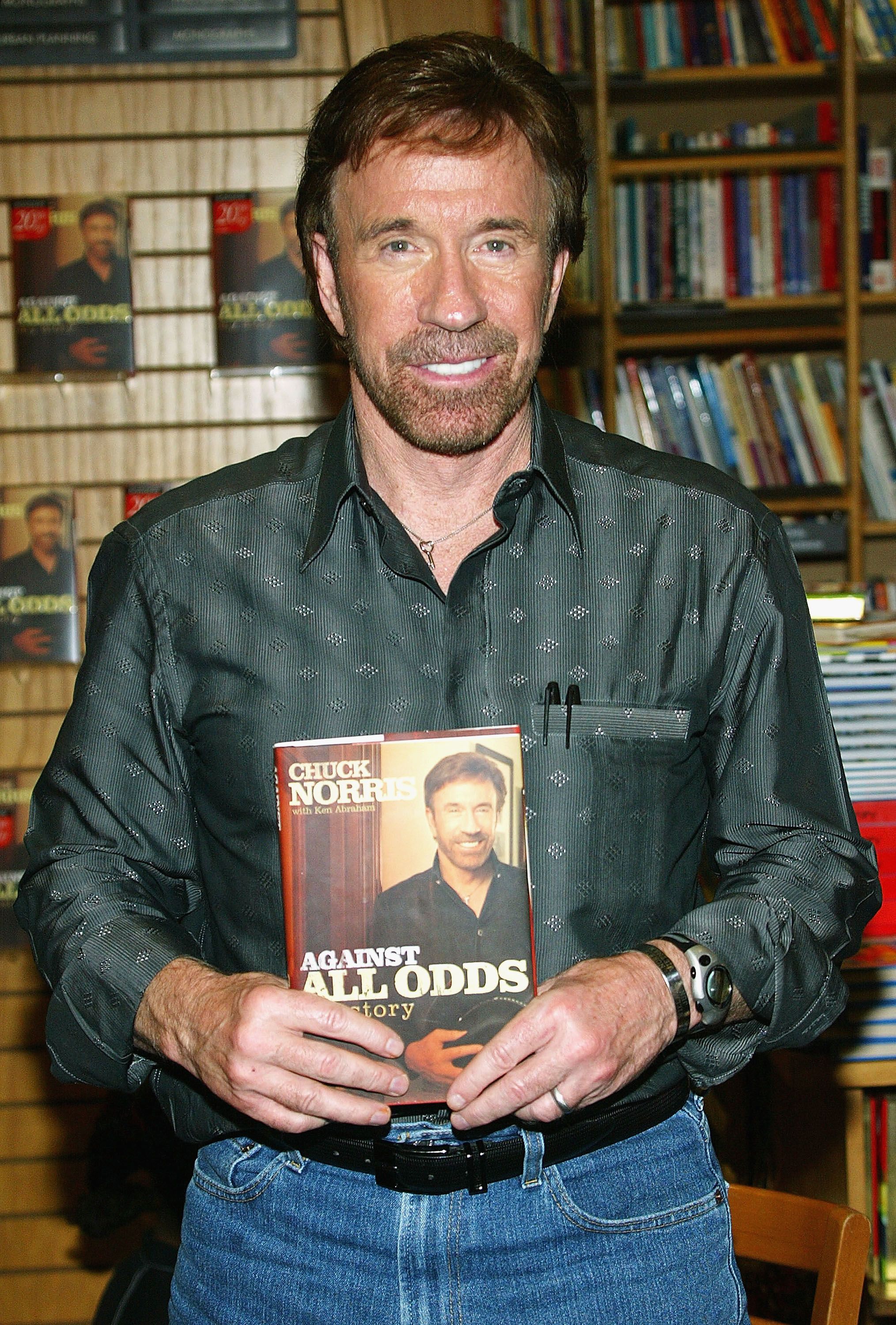 His brother Aaron also lived on the ranch alongside him. Aaron is also in the film industry as a stunt performer, director, actor, and producer. He was an executive producer on the Walker, Texas Ranger film.
He was induced into the Martial Arts History Museum's Hall of Fame
Chuck Norris was added to the Martial Arts Hall of Fame in 1999. This was a moment in his career which commented on the impact he had on martial arts. His impact was notable through his own studio and his own form of martial arts.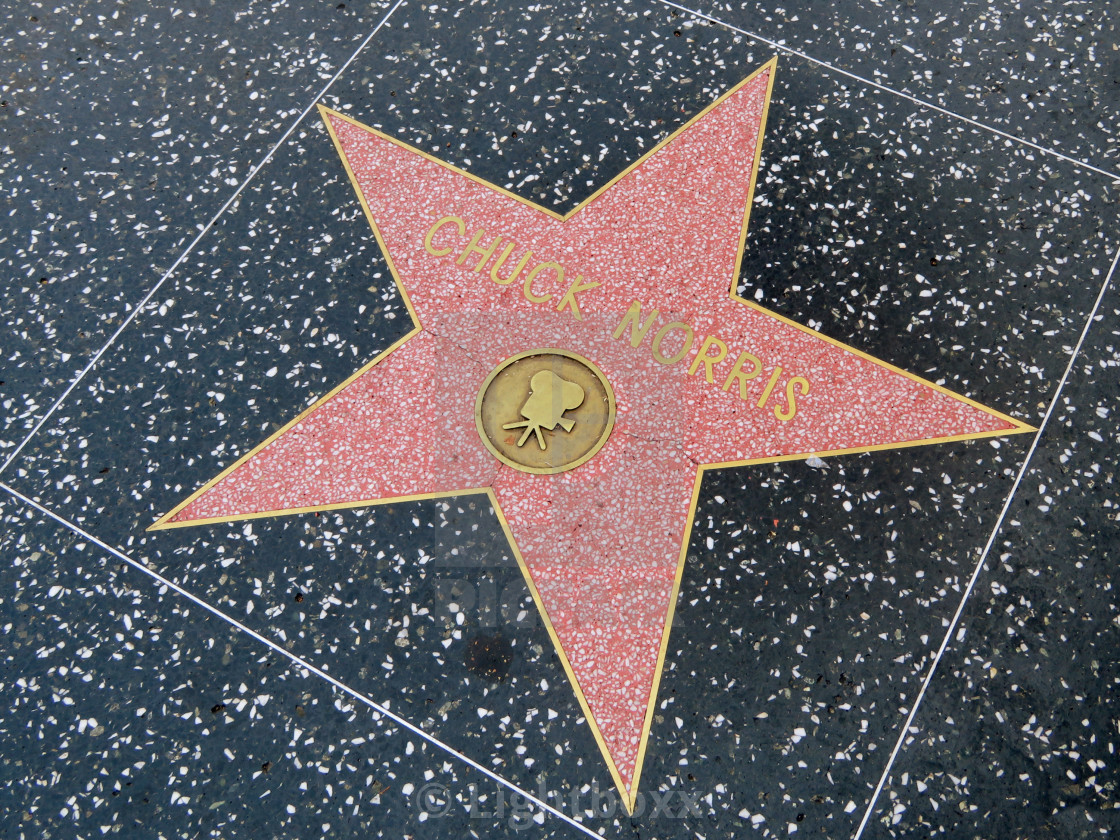 But he also made an impact through his movies. Many people associate the world of martial arts with him and his name. He has since been nominated for many more awards in the film and martial arts industry.