Celebrity Deaths Fit for Hollywood: Eerie Real-Life Endings in Tinseltown
We all are drawn to the glitz and glamour of Hollywood and the celebrities who make up the decadent town. However, it isn't always glimmering lights and flashy celebrity. Fame can come with a heavy price.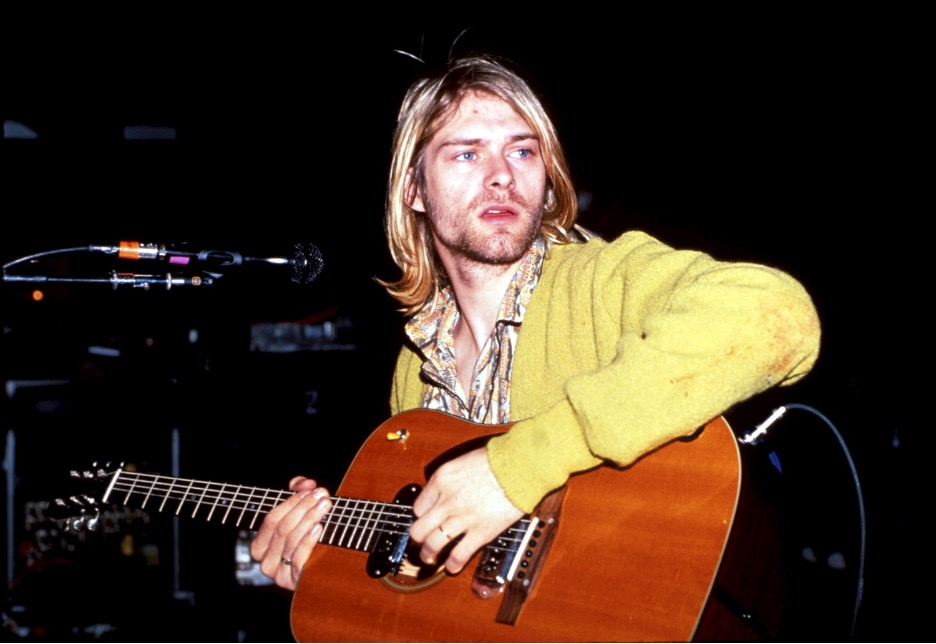 While some celebrities died in obscure or horrific ways, others predicted their death with uncanny clarity. We've compiled a list of celebrity deaths that shocked us, that left us compelled, and were perhaps fit for a Hollywood film.
Halyna Hutchins' Accidental Death From Alec Baldwin's Prop Gun Misfiring
Halyna Hutchins of Ukraine was 42 years old in 2021, and on set working as director of photography on the film Rust. Actor Alec Baldwin who played the lead, was rehearsing when he shot his prop gun. Hutchins was struck and airlifted by helicopter, but later succumbed to her injuries at the hospital.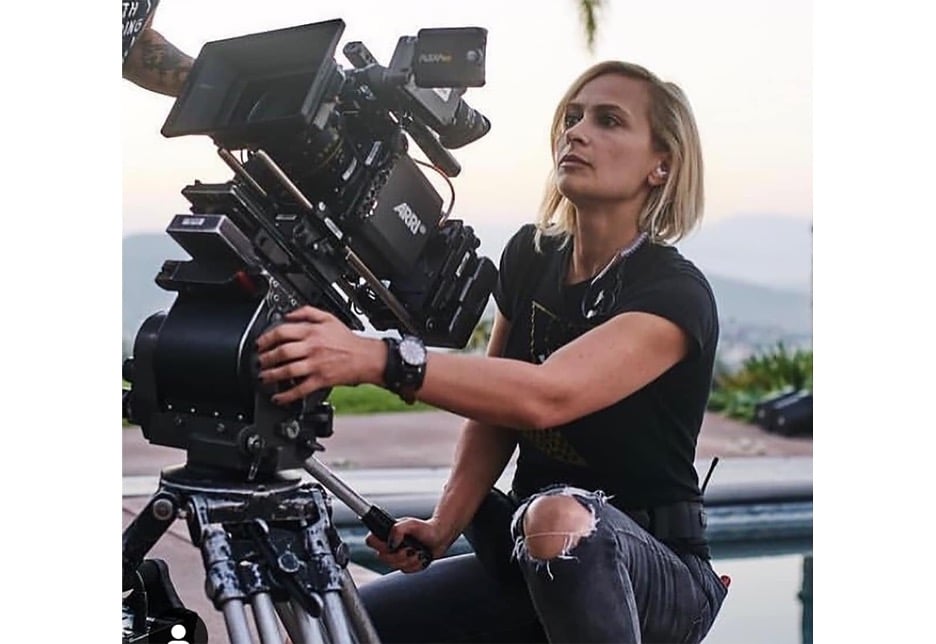 While real firearms are frequently used in production, they are meant to be loaded with blanks to give the appearance of gunfire. Director Joel Souza was also shot but survived the incident.
Natalie Wood's Drowning Under Mysterious Circumstances
Natalie Wood, best known for her role on West Side Story was found floating face down off the coast of Catalina Island, CA in 1981. Wood had been drinking with her husband Robert Wagner and family friend, Christopher Walken.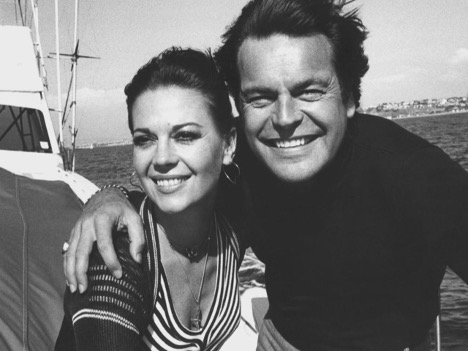 Wood's death is shrouded in mystery, as the three had been drinking and arguing before her demise. Wood, who couldn't swim, was said to have taken a rubber dinghy alone by herself sometime after midnight. The coroner thinks Wood died soon after entering the water.
Sharon Tate and the Manson Family Murders
Sharon Tate was an American actress and model who was 26 at the time of her death. A cult called Manson Family, led by Charles Manson, targeted the heavily pregnant Tate and her friends in her home in Beverly Hills, CA.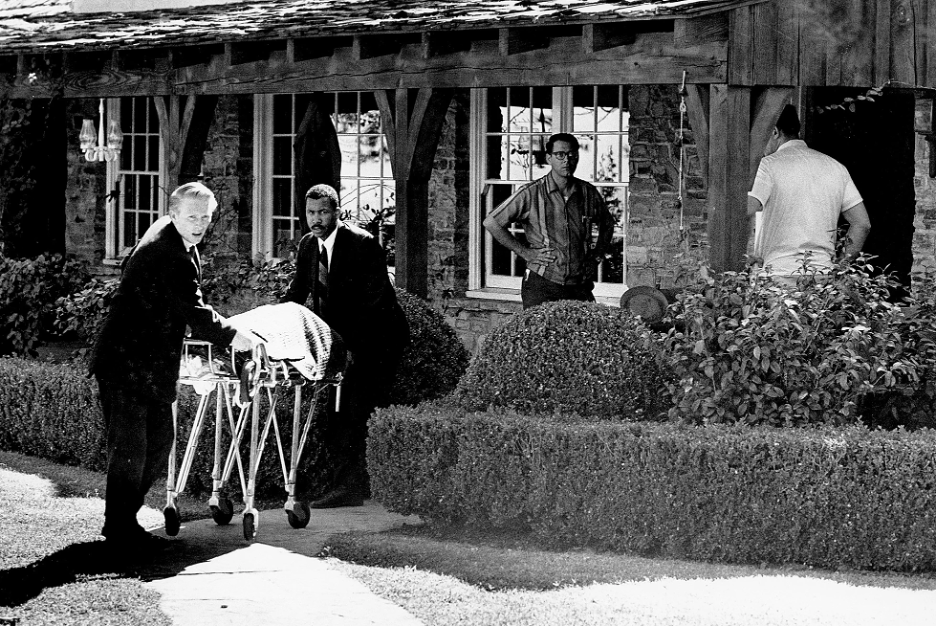 Tate was stabbed 16 times. Her blood was used to write the word "Pig" on the wall of her home by the assailants. A month after the murders, members of the Manson Family were arrested on unrelated charges that led to solving Tate's murder.
Paul Walker's Fiery Crash
In 2013, actor Paul Walker, who was best known for his role in the Fast and Furious franchise which showcased the handling of cars at high speeds, died in a fiery crash. Walker, 40, was passenger to his financial advisor and friend, Roger Rodas.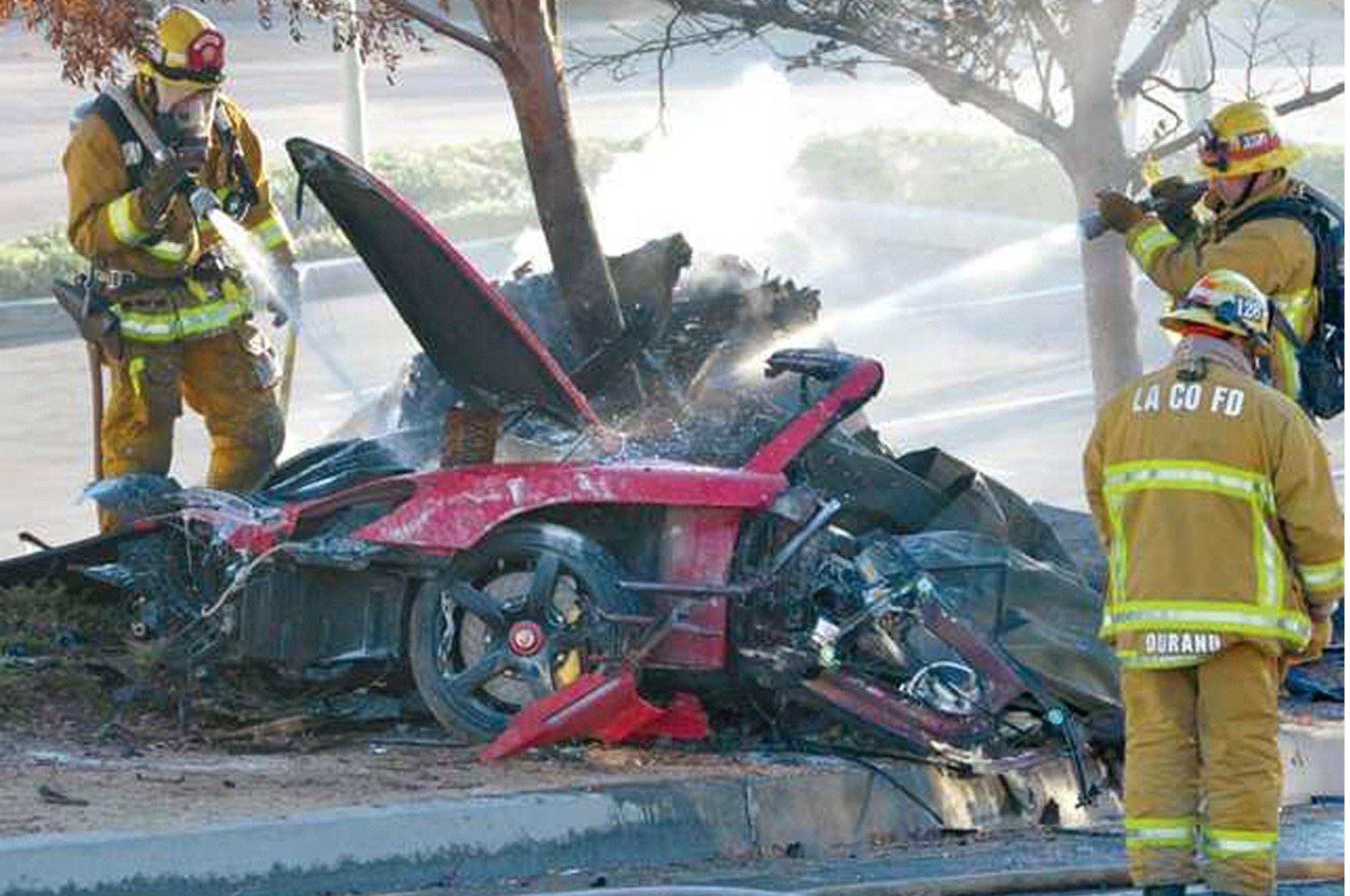 Rodas was driving at more than 100mph at the time of the crash, apparently losing control before striking a sidewalk, a tree, and finally a lamp post. Both died from traumatic injuries, while Walker also suffered burn injuries.
Naya Rivera's Heroic Altruistic Drowning
Naya Rivera, best known for her role on the hit series Glee, drowned on an afternoon in 2020 out on the lake with her then four-year-old son, Josey. According to the child, the two had taken the boat out and gone swimming. Wind swells picked up, pushing the boat away from the two.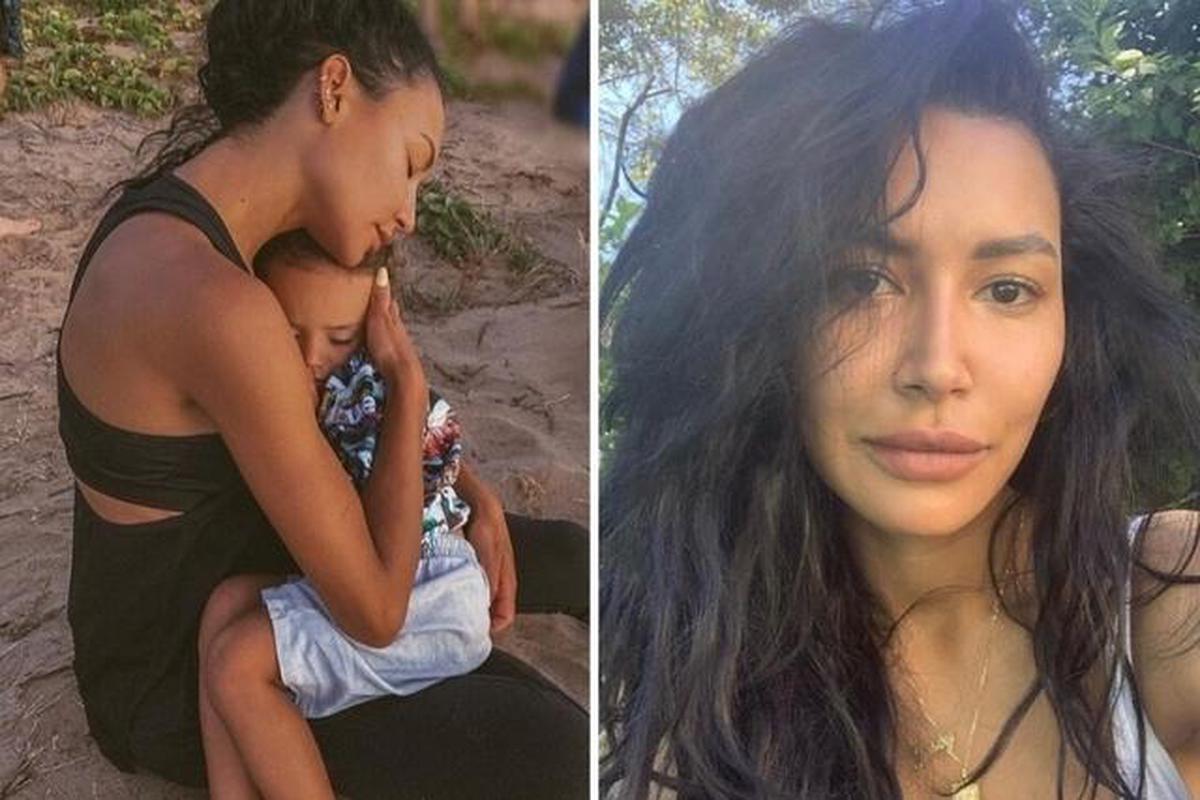 Rivera used her strength to get her son back on the boat before slipping underwater and drowning. She was not wearing a life jacket. Josey was found asleep on the raft, drifting alone hours later.
James Dean's "Cursed" Car Crash
James Dean was 24 at the time of his untimely death. The American actor and timeless celebrity elite was driving his car the "Little Bastard", a Porsche sports car which he used at racing events. Dean, who had been warned by his friend that he would meet a premature end if he continued to drive the car, did not heed warnings.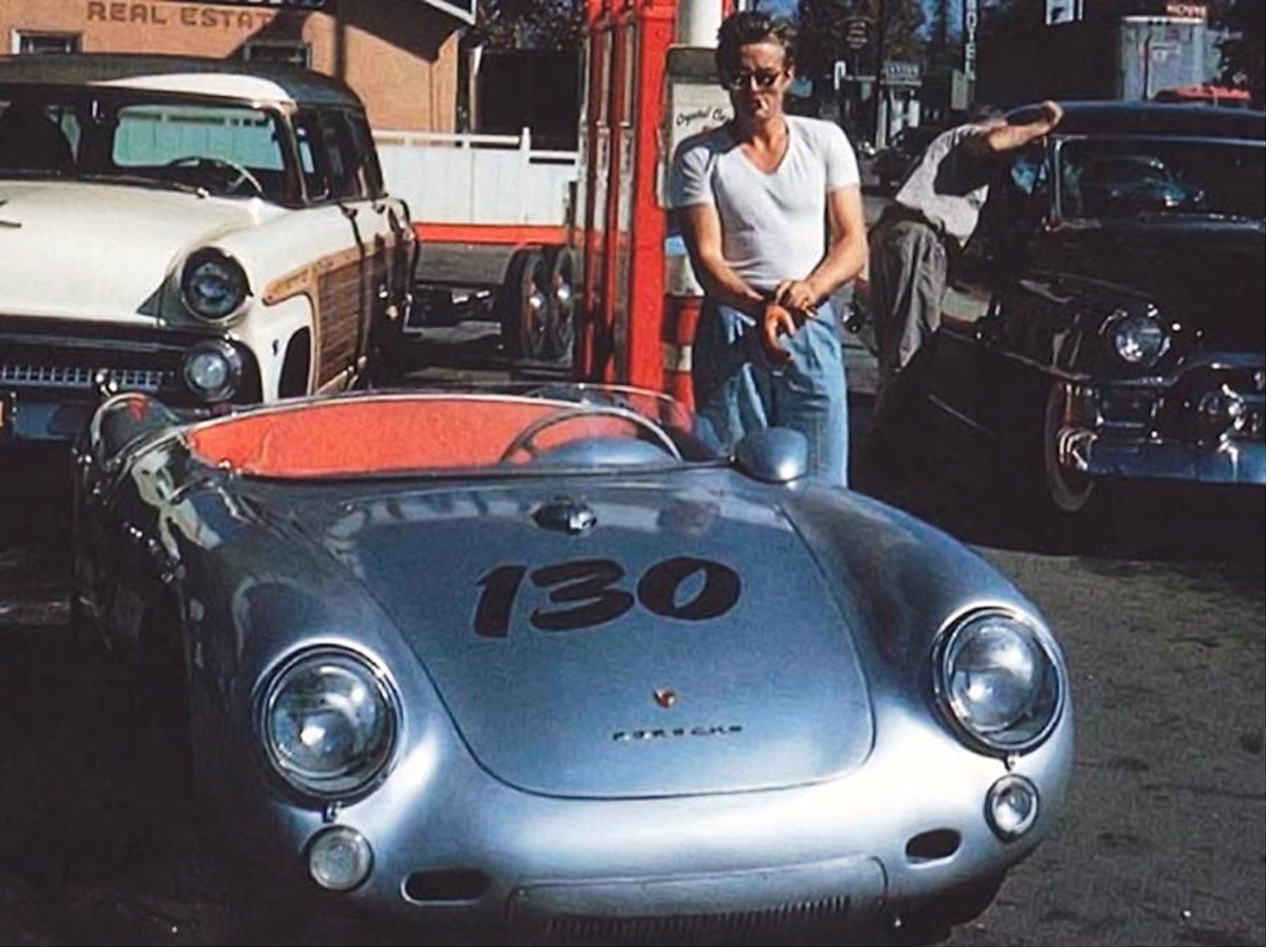 On September 30th, 1955, Dean crashed head on with another vehicle, breaking his neck and taking his life. His passenger, Rolf Wuethrich, survived the crash.
Cory Monteith's Accidental Death
Another premature passing of a Glee cast member occurred eight years before Rivera's and left many fans stunned. Cory Monteith played Finn, opposite from his then on-camera and in real-life girlfriend, Lea Michele.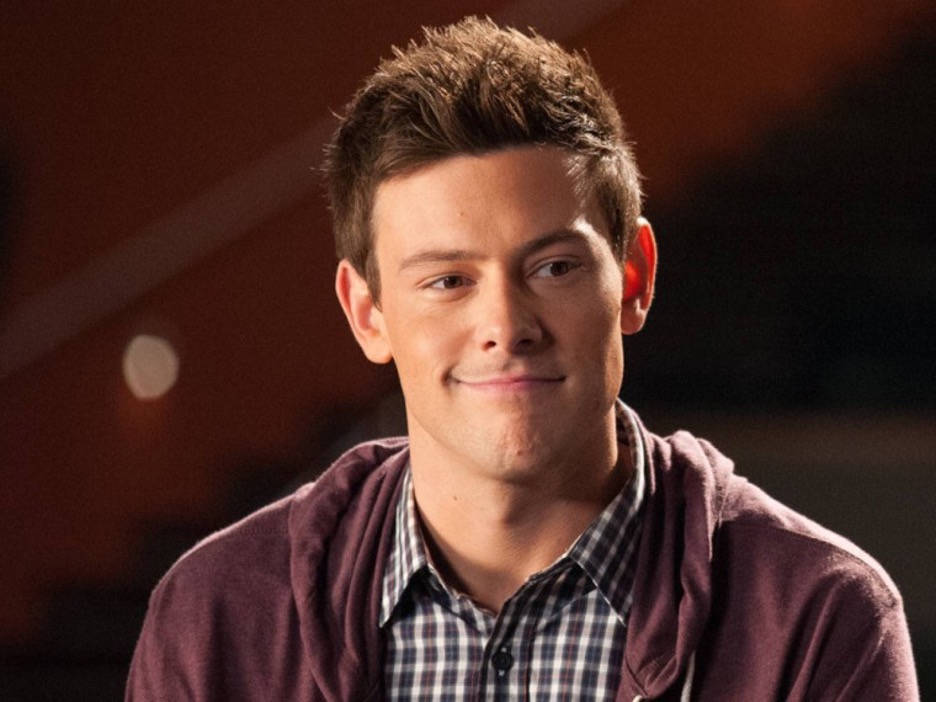 Monteith was found dead in his room in Vancouver at 31 years old by a hotel staff member after he failed to check out after a seven day stay. Monteith died of an overdose, the coroner stated, with a lethal dose of both heroin and alcohol in his system.
Mark Salling's Suicide in the Midst of Legal Drama
Mark Salling was yet another Glee cast member to be found dead, bringing the number of untimely and shocking deaths from the Glee cast rest at a dreadful three. Salling was only 35 years old when he died in January of 2017 from an apparent suicide.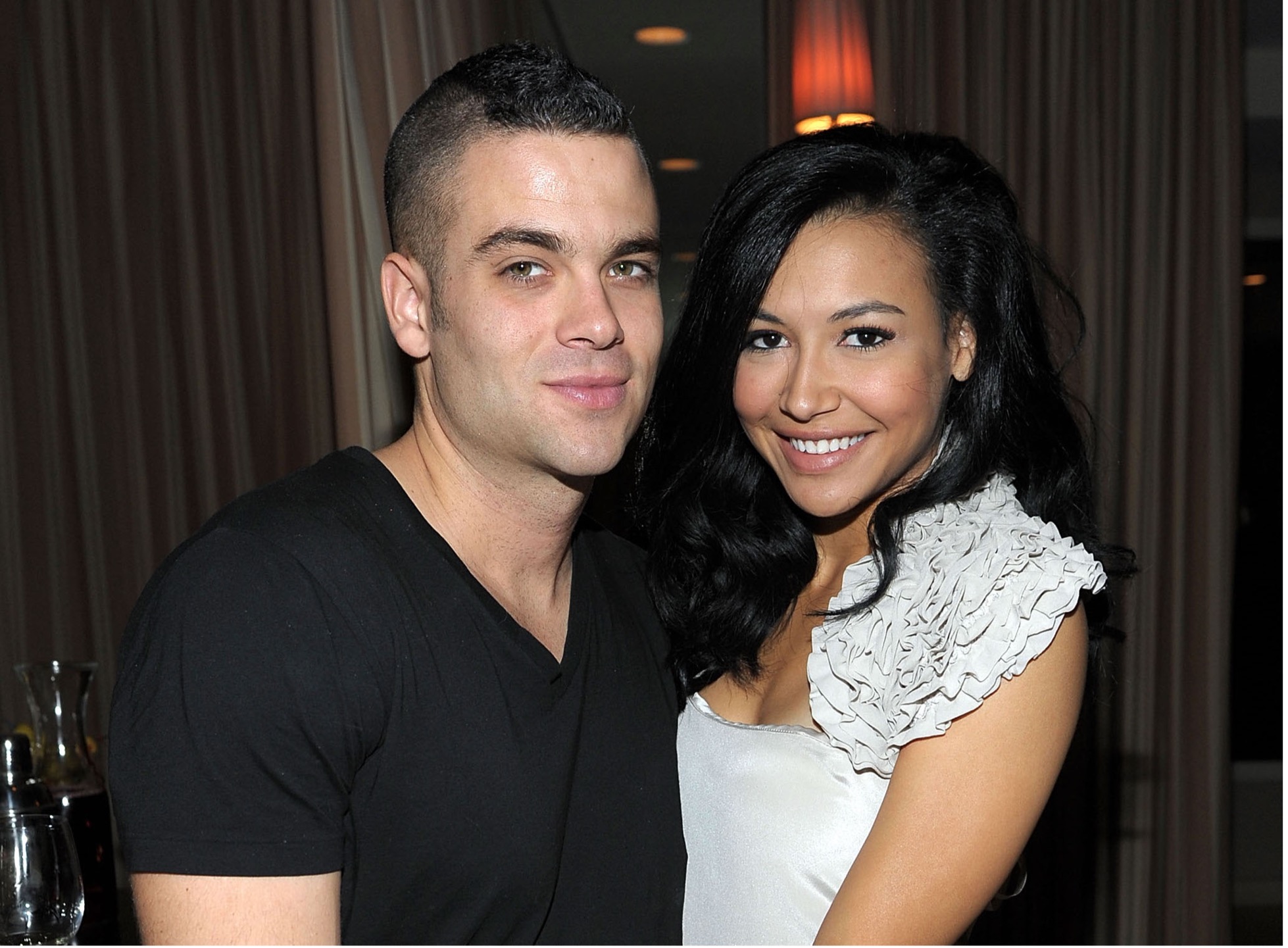 Salling's death came while he was facing serious legal trouble—he had plead guilty to possession of child pornography only three months before. Salling was facing up to 7 years in jail if convicted and a disgraced reputation.
Kurt Cobain's Suicide
Kurt Cobain, best known as lead vocals of grunge band Nirvana, died by suicide at the age of 27 in 1994. Cobain suffered a gunshot wound to the head in home, a letter was found by his side.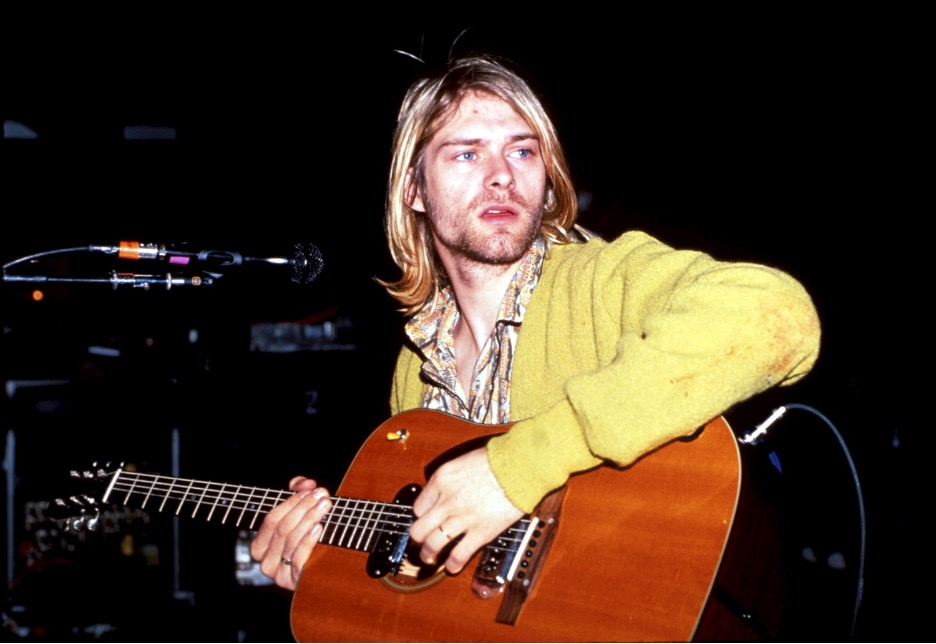 Cobain had a heroin-fueled marriage with wife Courtney Love, which led many to speculate she had something to do with his death, though this has never been confirmed. Cobain joined the ever-growing list of celebrities who meet death at age 27. Many of his songs alluded to his mortality and unhappiness with himself and the world.
Tupac Shakur's Unsolved Shooting
The largely successful American rapper was assassinated in September of 1996 during a drive-by shooting in Las Vegas, Nevada. Tupac was 25 at the time and stopped at a red light in the car he was traveling in.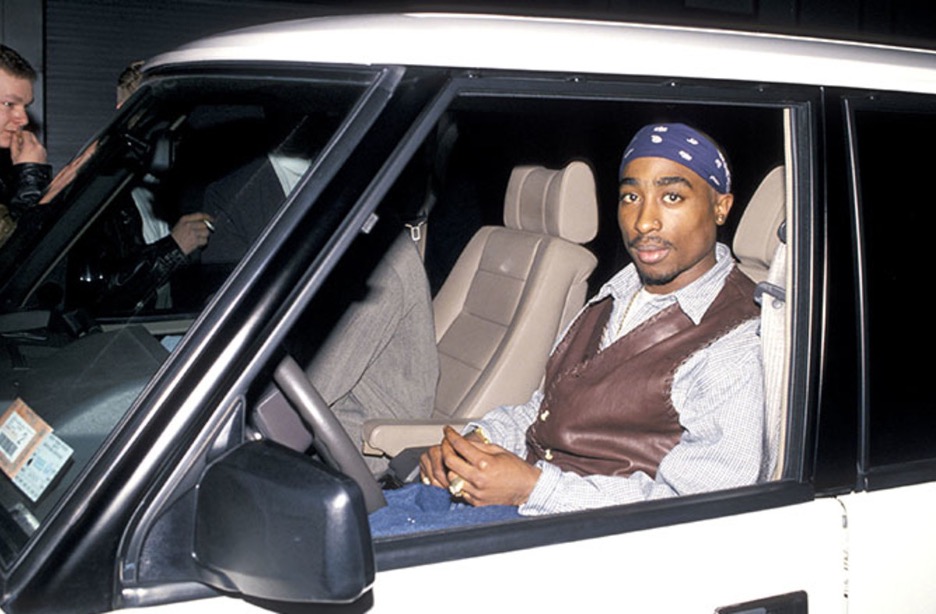 Marion "Suge" Knight who was also shot and survived the attack, stated a year later in an interview with ABC Primetime Live, that he didn't know who shot Shakur but he wouldn't tell even if he did.
Peg Entwistle, "The Hollywood Sign Girl"
The eternally twenty-four-year-old Millicent Lilian "Peg" Entwistle began her stage career in 1925, appearing in several Broadway productions. She had big dreams of becoming a Hollywood actress. Though not a celebrity in life, she quickly made a name for herself post-mortem.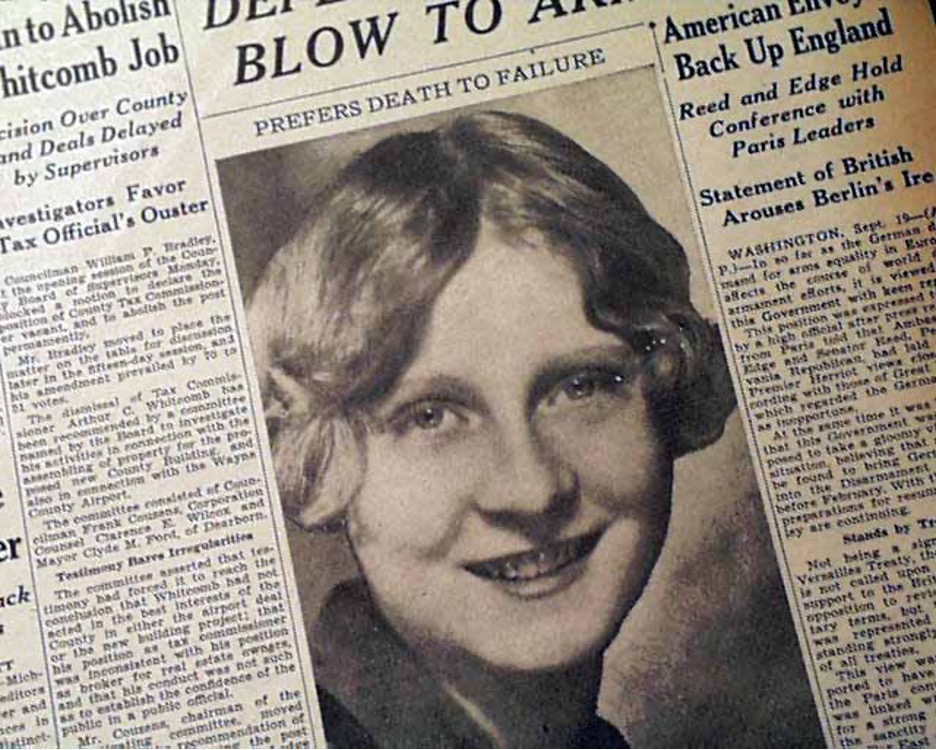 Peg climbed 50 feet up the "H" of the Hollywood sign and jumped to her death, destitute that she would never amount to anything in Tinseltown. She is known infamously as the "Hollywood Sign Girl." The one film she appeared in; Thirteen Women was released only after her death.
Kobe Bryant's Helicopter Crash
Although Kobe Bryant wasn't a Hollywood celebrity, his fame as an all-star basketball player for the L.A Lakers was on a global scale. Bryant, 41, died tragically in January 2020 aboard a private helicopter with his daughter, Gianna, 13.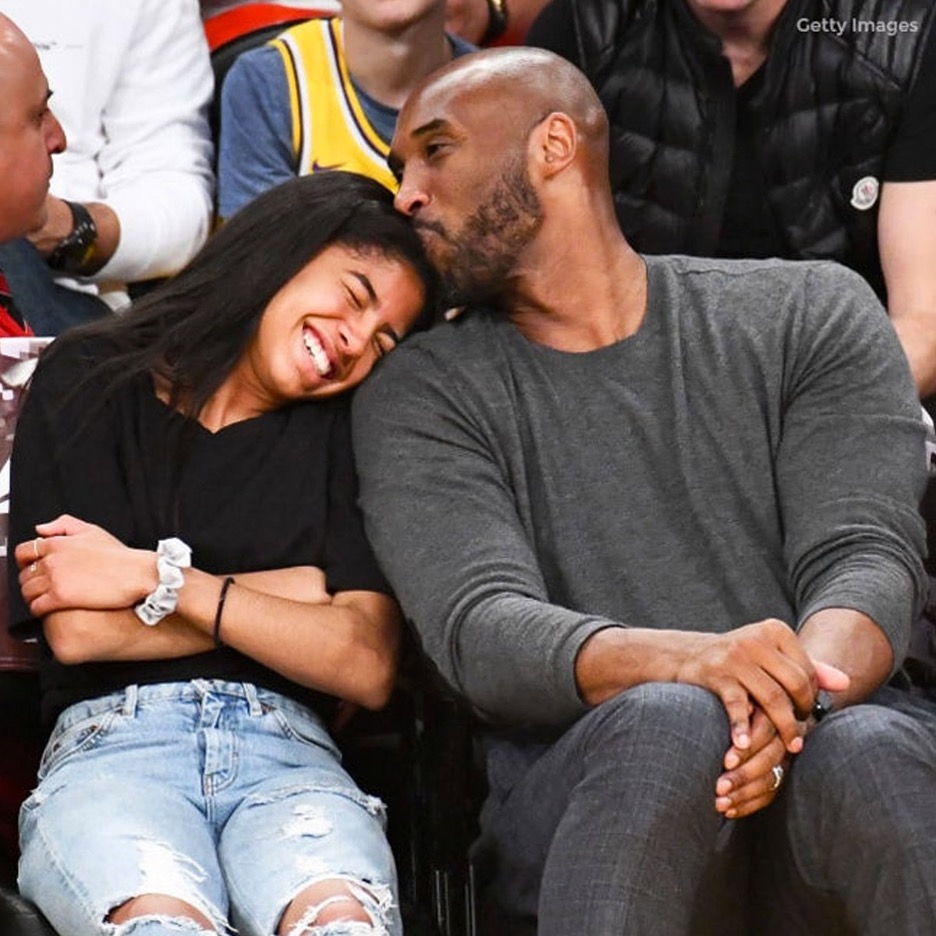 Bryant was traveling with eight other people to his daughter's basketball game when a fire broke out aboard the chopper. The helicopter went down quickly, slamming onto the ground and killing everyone on board. Many speculated the fog of that day decreased the pilot's ability to safely land.
Michael Jackson, King of Pop Allegedly Murdered
Michael Jackson, the proclaimed King of Pop, died suddenly at the age of 50 after suffering from cardiac arrest in June 2009.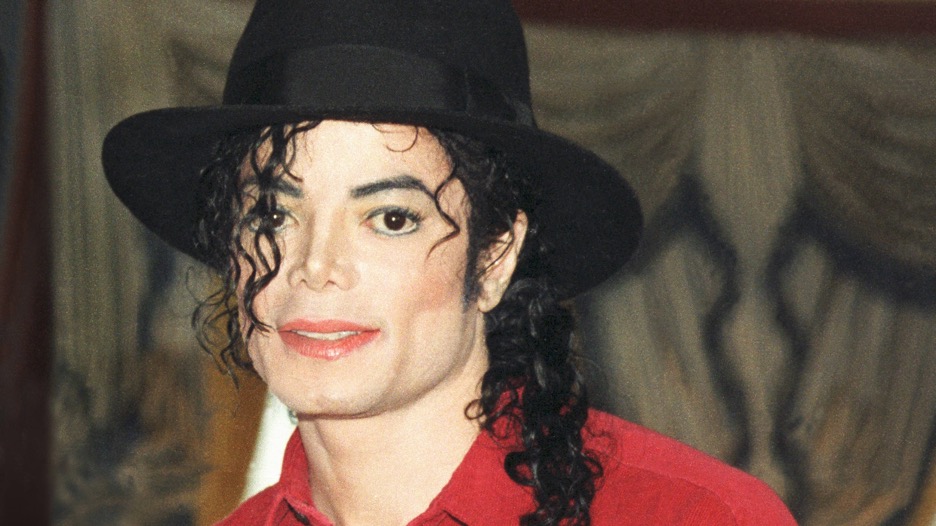 His death was ruled a homicide and his personal physician, Dr. Conrad Murray, was thrust into the spotlight. Murray had apparently given the singer Propofol on several occasions, apparently leading to Jackson's death.
Whitney Houston's Overdose and Accidental Drowning
Whitney Houston was a widely successful Grammy-winning pop diva at the time of her death. Houston was 48 when she was discovered dead in a Beverly Hilton Hotel bathtub in February 2012.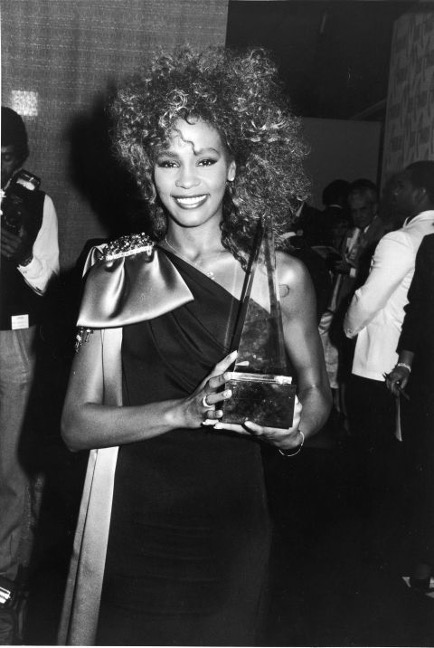 The iconic vocalist had apparently suffered a drug overdose and may have fallen into the tub. She was discovered face down in extremely hot water and had minor face abrasions all indicating a possible fall, as she was not bathing at the time. Her coroner's report stated that accidental drowning, heart disease, and cocaine were all contributing factors.
Bobbi Kristina Brown, Found Eerily Similar to Her Mother, Whitney Houston
Bobbi Kristina Brown was discovered unconscious and face down in a bathtub almost three years to the date of her mother's death, who died in the same fashion, face down in a tub. She was discovered by her husband and was alive but unconscious at the time.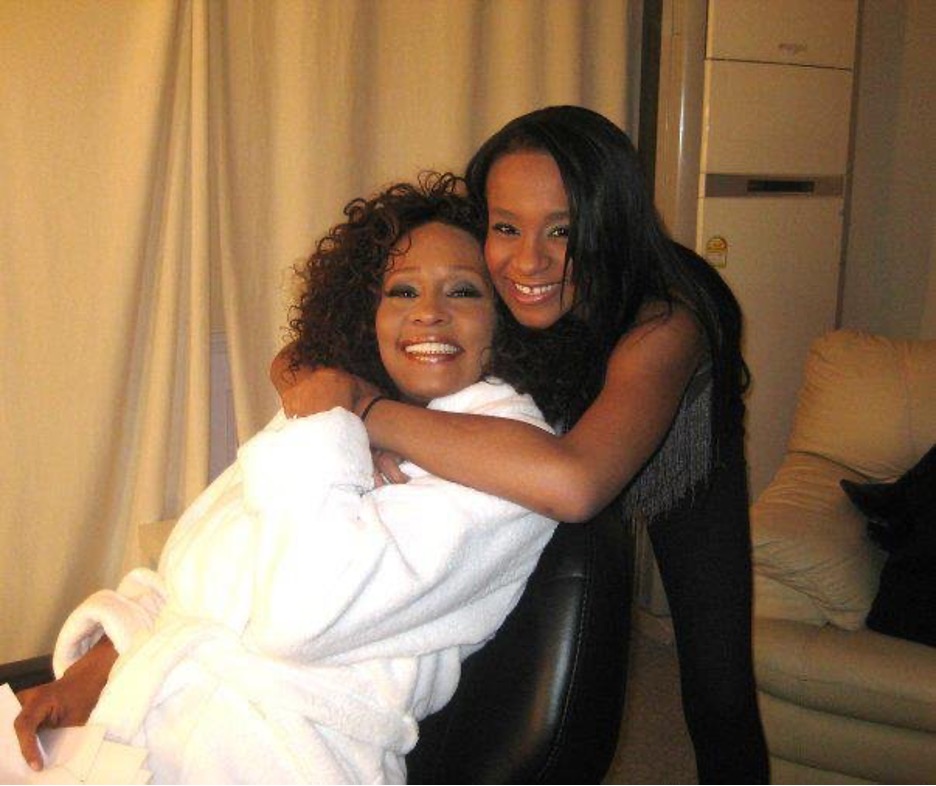 Doctors put Brown in a medically induced coma, but she died in hospice at the age of 22. The autopsy showed a mix of morphine, cocaine, prescription drugs, and alcohol in her system.
Phil Hartman's Tragic Domestic Murder-Suicide
Phil Hartman was a comedian and actor known for his work on Saturday Night Live and NewsRadio. Hartman's life was cut short in 1998 at the age of 49, when he was shot to death by his troubled spouse, Brynn Omdahl.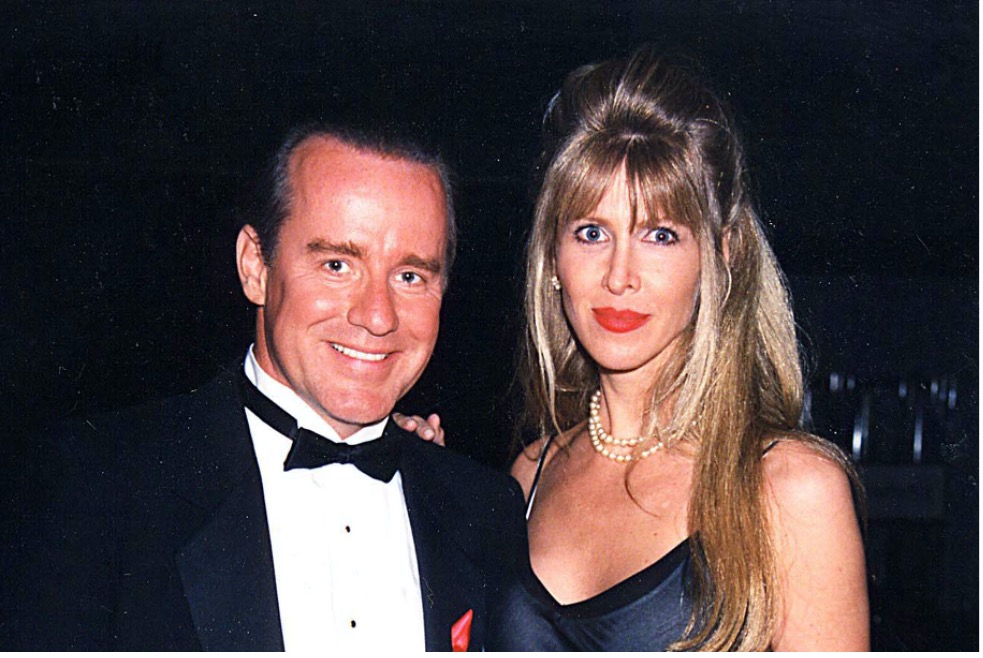 Omdahl had issues with anger and jealousy, as well as a substance abuse problem. Omdahl used the couple's .38 Smith to shoot her sleeping husband several times in the head and chest. She took her own life in the bedroom beside her dead husband as the cops banged on the door.
Adrienne Shelly, Walked Into a Home Invasion
Adrienne Shelly, an actress, director, and screenwriter, was discovered by her husband hanging from her neck by a bedsheet around a shower rod in her New York City apartment in 2006. While police initially suspected suicide, an investigation led to the arrest of Diego Pillco, a 19-year-old construction worker working on the apartments that Shelly resided.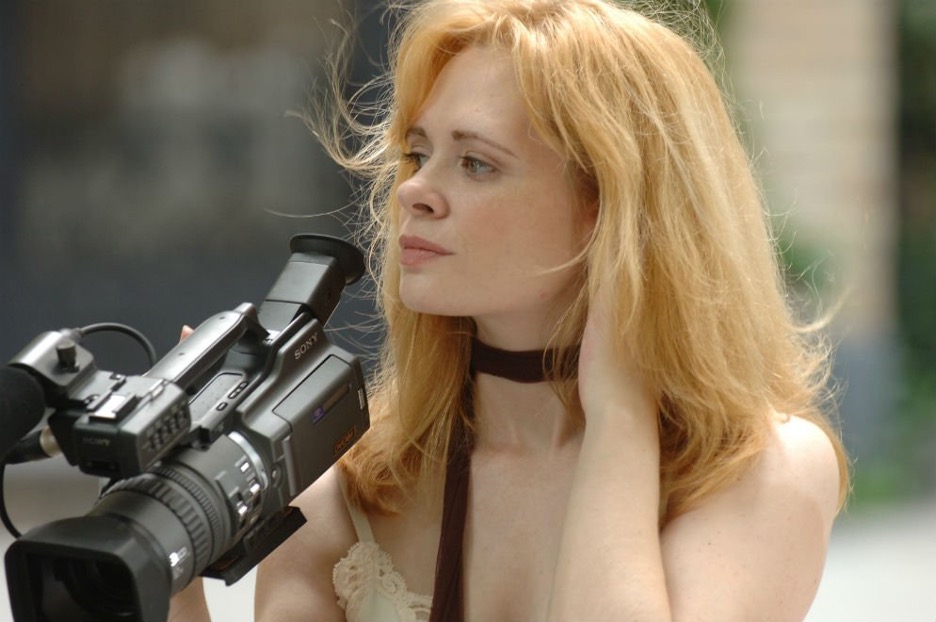 Pilco was attempting to rob Shelly's apartment when she entered. Pilco struck the actress and killed her. The construction worker then went on to stage her suicide.
Jim Morrison's Admittance to the "27 Club"
Jim Morrison was another cultural icon to join the infamous "27 Club." Morrison died in Paris, France in July of 1971. His body was discovered in his bathtub by his girlfriend, Pamela Courson, though no autopsy was ever performed as France does not require them.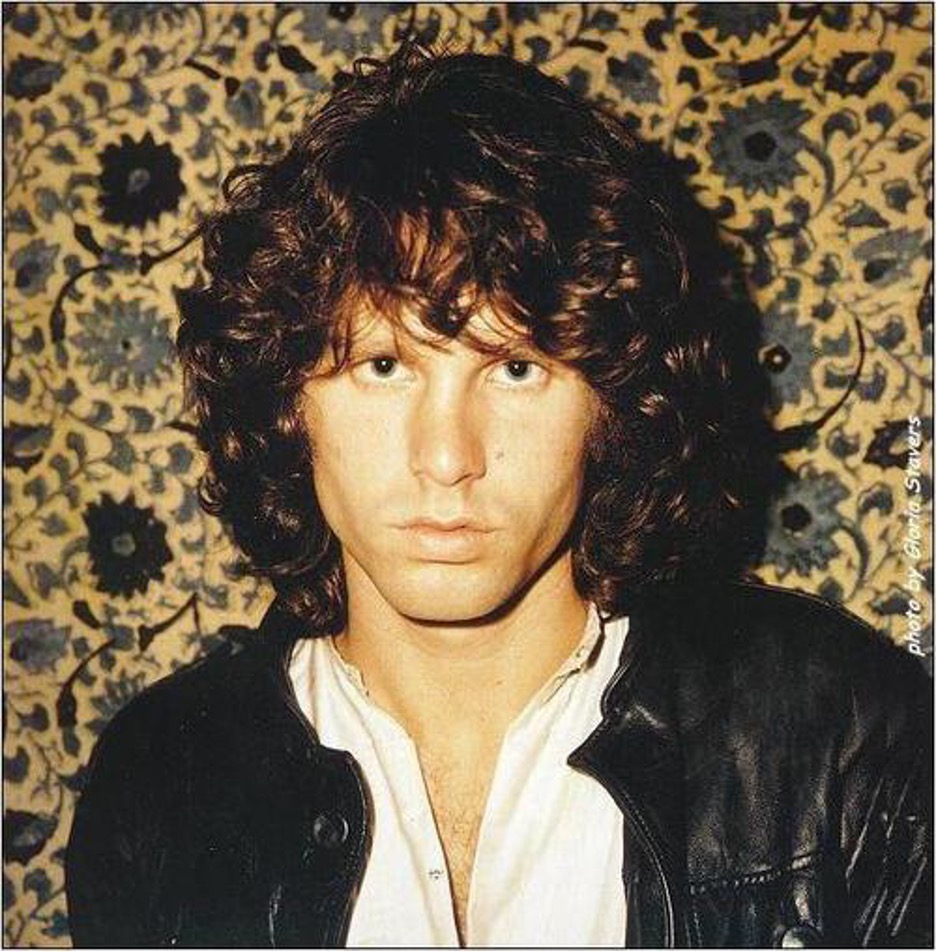 Allegedly, Morrison predicted his death years prior, that he too would join the "27 Club," behind Jimi Hendrix and Janis Joplin. He was correct. His girlfriend Pamela died three years after his death of a heroin overdose at the age of 27.
Marilyn Monroe's Suicide or Homicide?
Marilyn Monroe is one of the most well-known faces in Hollywood. She was found face down on her bed in her LA home with a phone in her hand. Monroe died due to sedatives in her system and had been struggling with depression at the time of her death.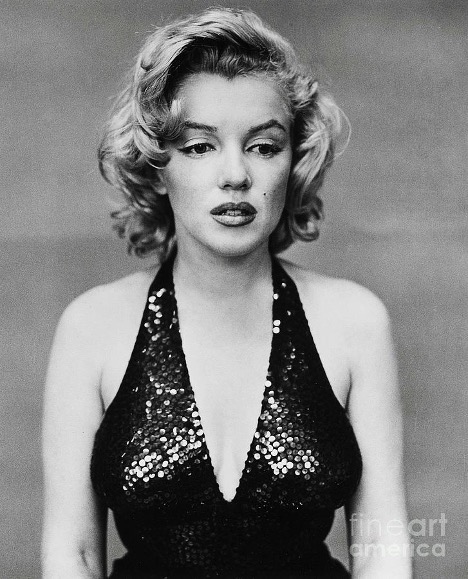 However, many conspiracies speculate that Monroe was killed due to her affair with then-president John F. Kennedy. Eunice Murray, Monroe's housekeeper, announced two decades after her death that she had seen Robert Kennedy at the Monroe residence on the night of her death.
Thelma Todd's Suspicious Carbon Monoxide Poisoning
Thelma Todd was an American actress who at 29 allegedly died of carbon monoxide poisoning in her Lincoln. However, the circumstances surrounding her death are suspicious. Todd was found slumped over the steering wheel; however, the engine wasn't running.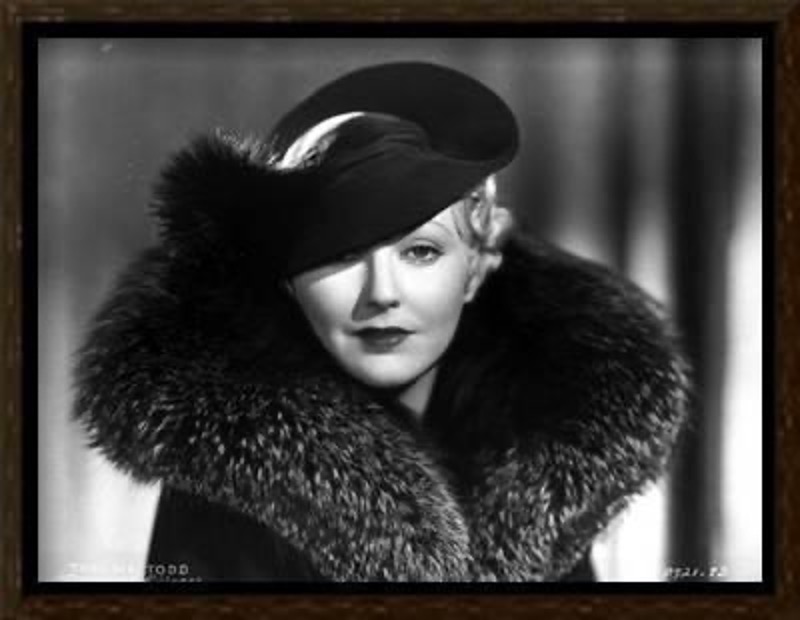 Todd's throat showed signs of trauma, as though a hose or pipe had been forced into her mouth. In the weeks leading up to her death, she received threatening notes demanding $10,000 or to be killed. There is still great mystery around how Thelma Todd died and why.
River Phoenix's Overdose Outside the Viper Room
River Phoenix was a beloved American actor who died at only 23, on Halloween night in 1993. Phoenix died from an overdose after a night of partying at the Viper Room on Sunset Boulevard. The venue, which was partially owned by Johnny Depp at the time, was a place for celebrities to kick back and relax away from the public eye.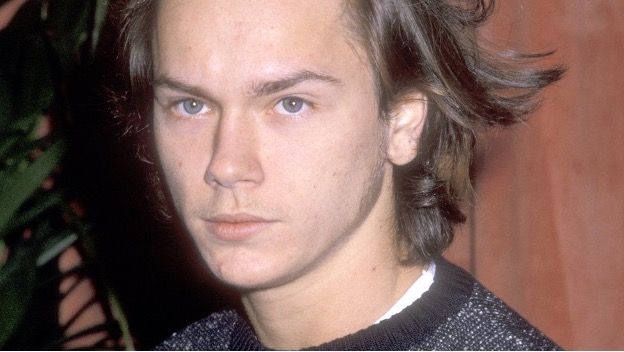 Phoenix was escorted out by a bouncer. Once outside he dropped to the ground in convulsions and died quickly thereafter.
Amy Winehouse's Descent "Back to Black"
In 2011 singer/songwriter Amy Winehouse was found dead of alcohol poisoning in her London apartment. Winehouse, who became a household name from her song "Rehab" from the album "Back to Black" became another unfortunate member of the "27 Club."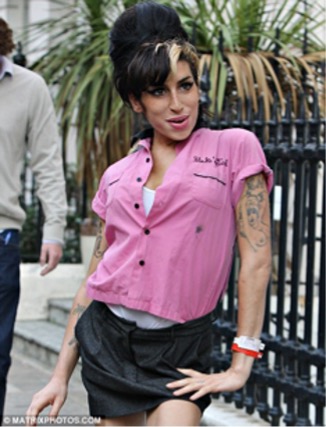 Winehouse struggled publicly with alcohol and drug abuse that resulted in many arrests and hospitalizations. Before her death, Winehouse was regarded for her signature beehive hairdo and soulful and jazzy singing voice that was at once timeless and fresh.
Notorious B.I.G's Possible Revenge Murder
Christopher Wallace better known as "Notorious B.I.G.", or "Biggie Smalls," was an American rapper who was shot to death in a drive-by shooting in March 1997. The 24 year old's mother attempted to file a wrongful death suit, alleging the LAPD were responsible for her son's death.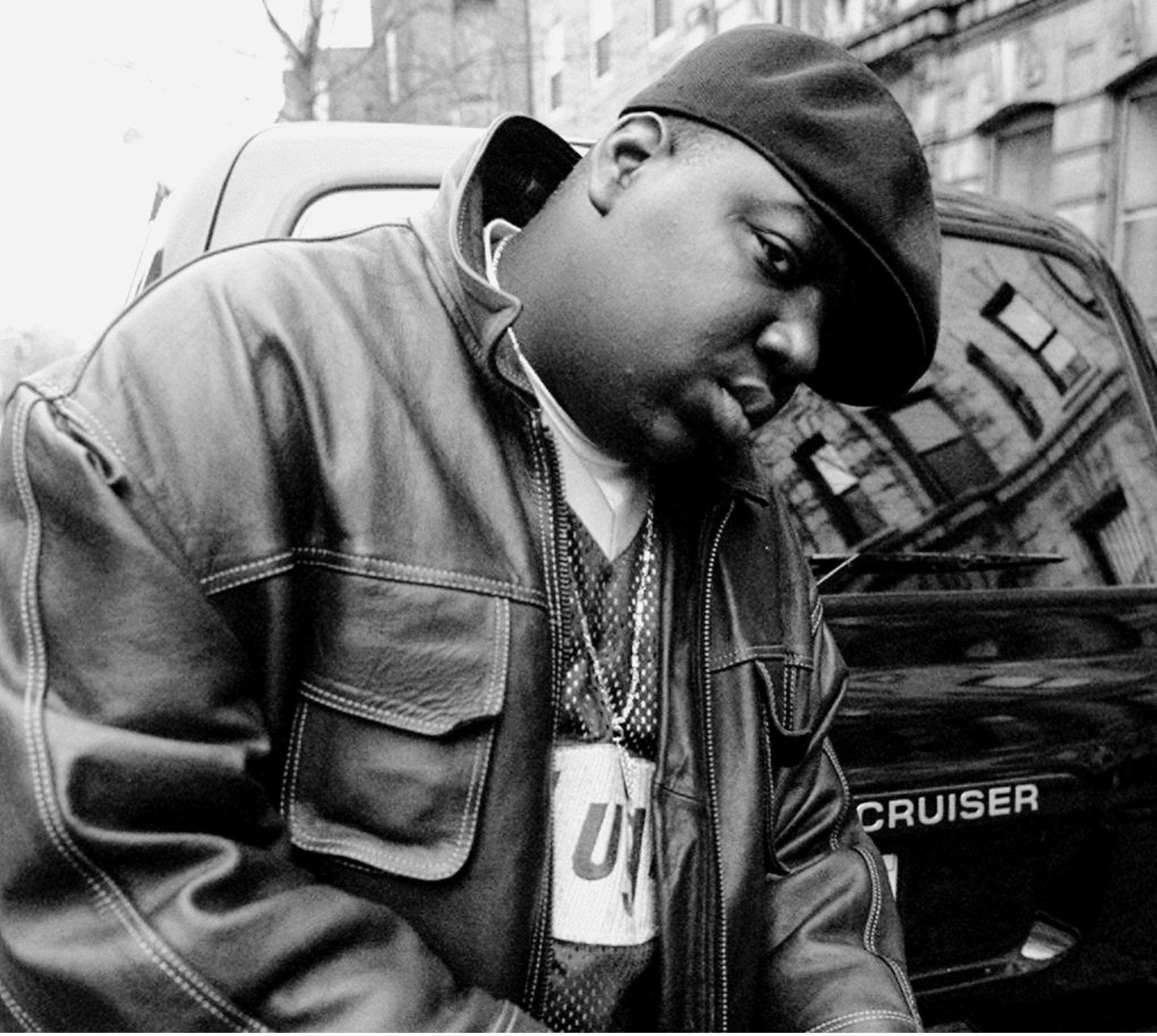 However, retired LAPD officer Greg Kading alleged that Marion "Suge" Knight, the head of Death Row Records, was responsible, coordinating the murder in revenge for the shooting death of Tupac Shakur the year prior.
Steve Irwin, Tragic End to the Crocodile Hunter
Steve Irwin was world renowned for bringing deadly or intriguing animals to viewers from the comfort of their home, making his sudden death more shocking. In 2006, Irwin was filming a documentary in Queensland's Batt Reef with a typically tame stingray.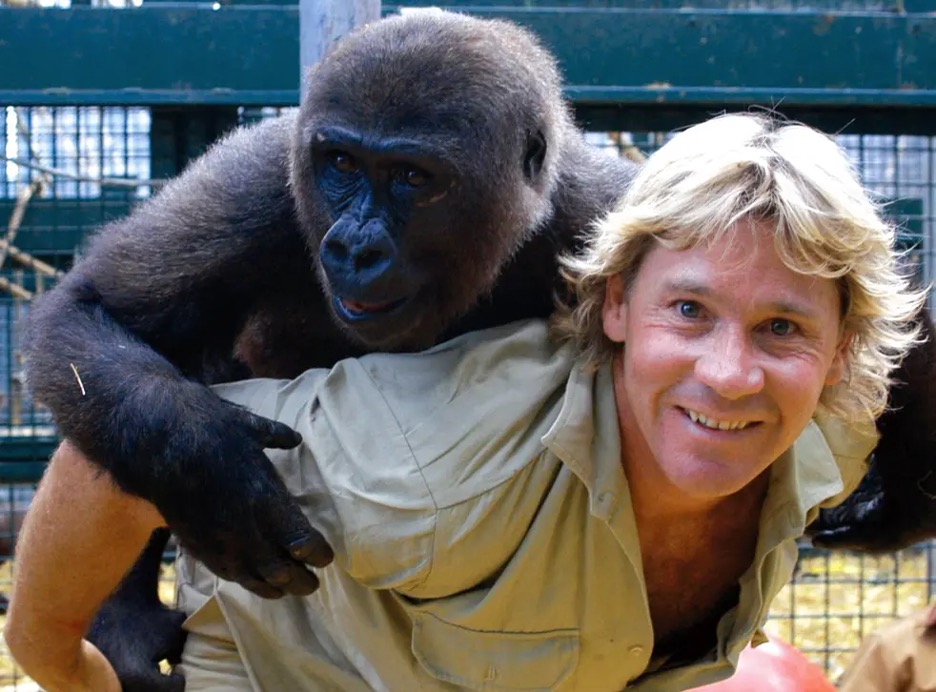 It is believed the stingray may have believed Irwin's shadow to be a predator, and thus attacked him. The stingray's barb went through Irwin's heart. He died shortly thereafter, with the famed animal-lover's last words being: "I'm dying."
Aaliyah's Downed Plane
Aaliyah was a prominent and well-loved 22-year-old R&B singer at the time of her death. In August 2001, the singer and eight others boarded a plane  taking off from the Bahamas. The short hour and twenty-minute plane ride was cut short due to a failed engine. The plane crashed on Abaco Islands.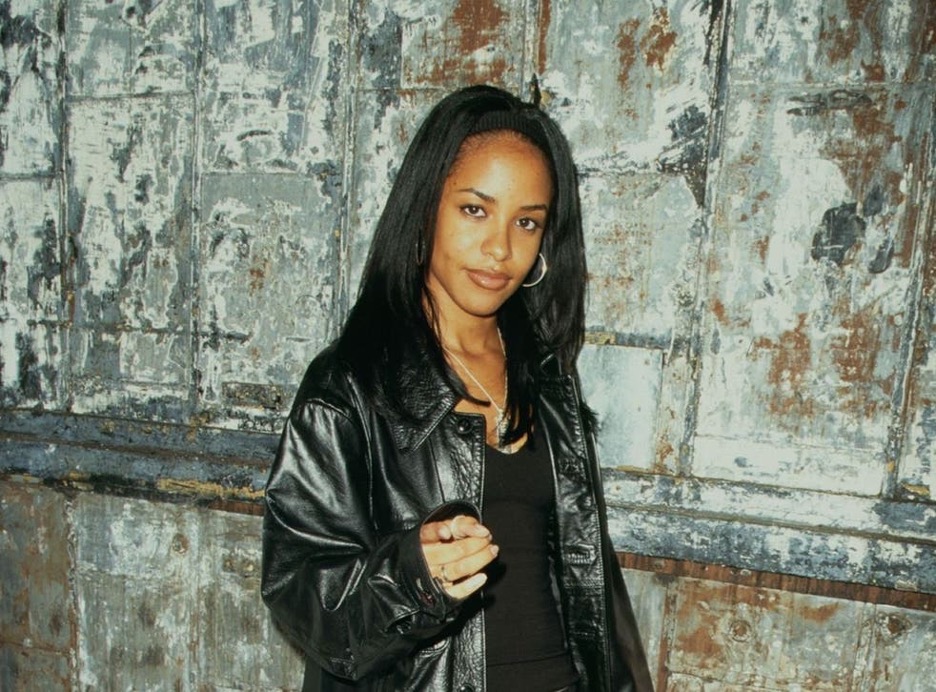 Aaliyah was found 20 feet from the demolished plane, still strapped to her chair, her body badly burned. All other passengers aboard the plane perished in the crash.
Princess Diana of Wales' Internal Injuries
Princess Diana Spencer, Princess of Wales, died from injuries she sustained during a frantic car crash involving the paparazzi. She was also in the car with her partner, Dodi Fayed, her bodyguard, and the driver, Henri Paul, who was pronounced dead at the scene.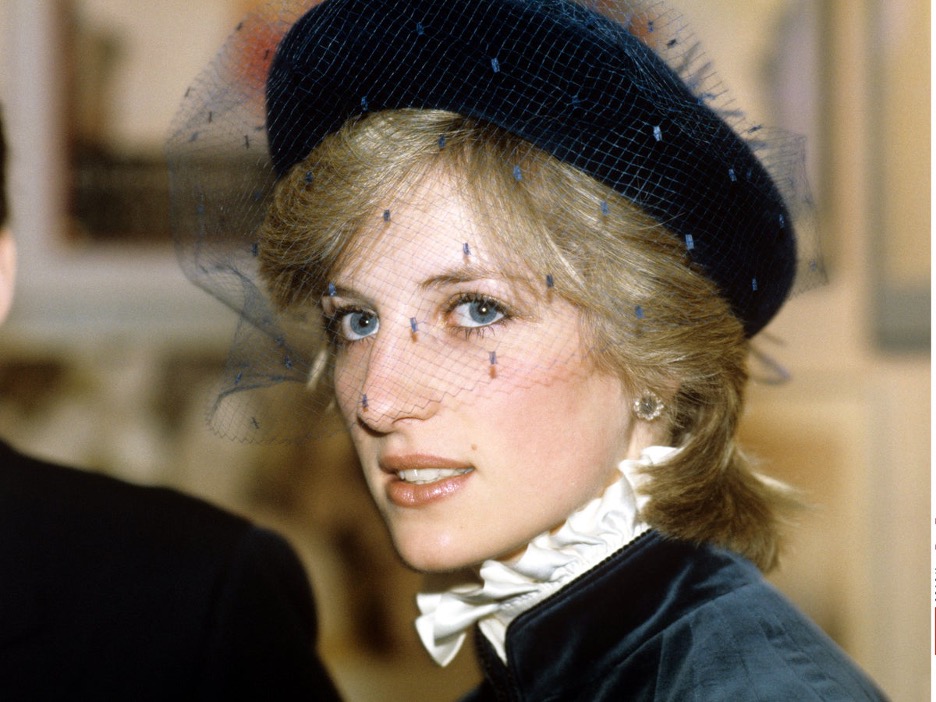 Diana was conscious after the initial crash and sustained no visible injuries; however, Diana's heart had been displaced to the right side of her body. She was 36 at the time of her death. There are many conspiracies surrounding her death, involving the Royal Family, though no evidence has been verified.
Mikey Welsh's Vision of His Death
Mikey Welsh, an American guitarist with the band Weezer, is another celebrity to predict his own death via a tweet he wrote a few weeks before he died. Welsh wrote, "Dreamt I died in Chicago next weekend (heart attack in my sleep). Need to write my will today." He later corrected "next weekend" to "weekend after next."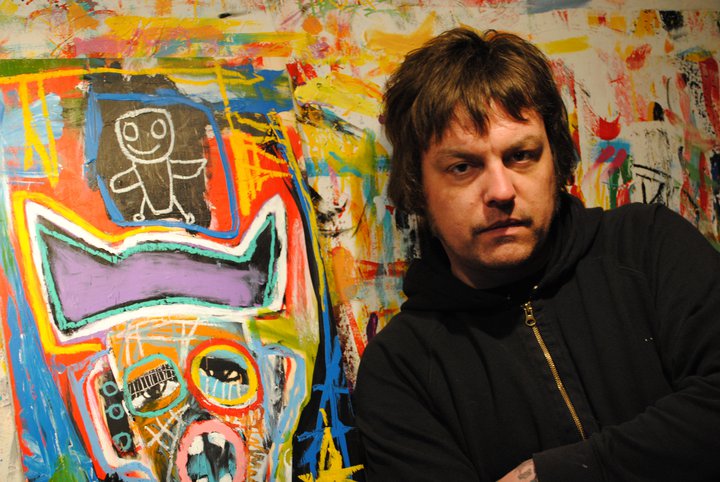 As he predicted, Welsh was found dead in his Chicago hotel room in October 2011 from a suspected heroin overdose that led to a heart attack. He was 40 years old.
Bob Marley's Prophetic Prediction
Bob Marley, cultural musical icon, and the most well-known reggae musician, survived an assassination attempt by three gunmen in his home, only to be taken out by malignant melanoma in his toe five years later.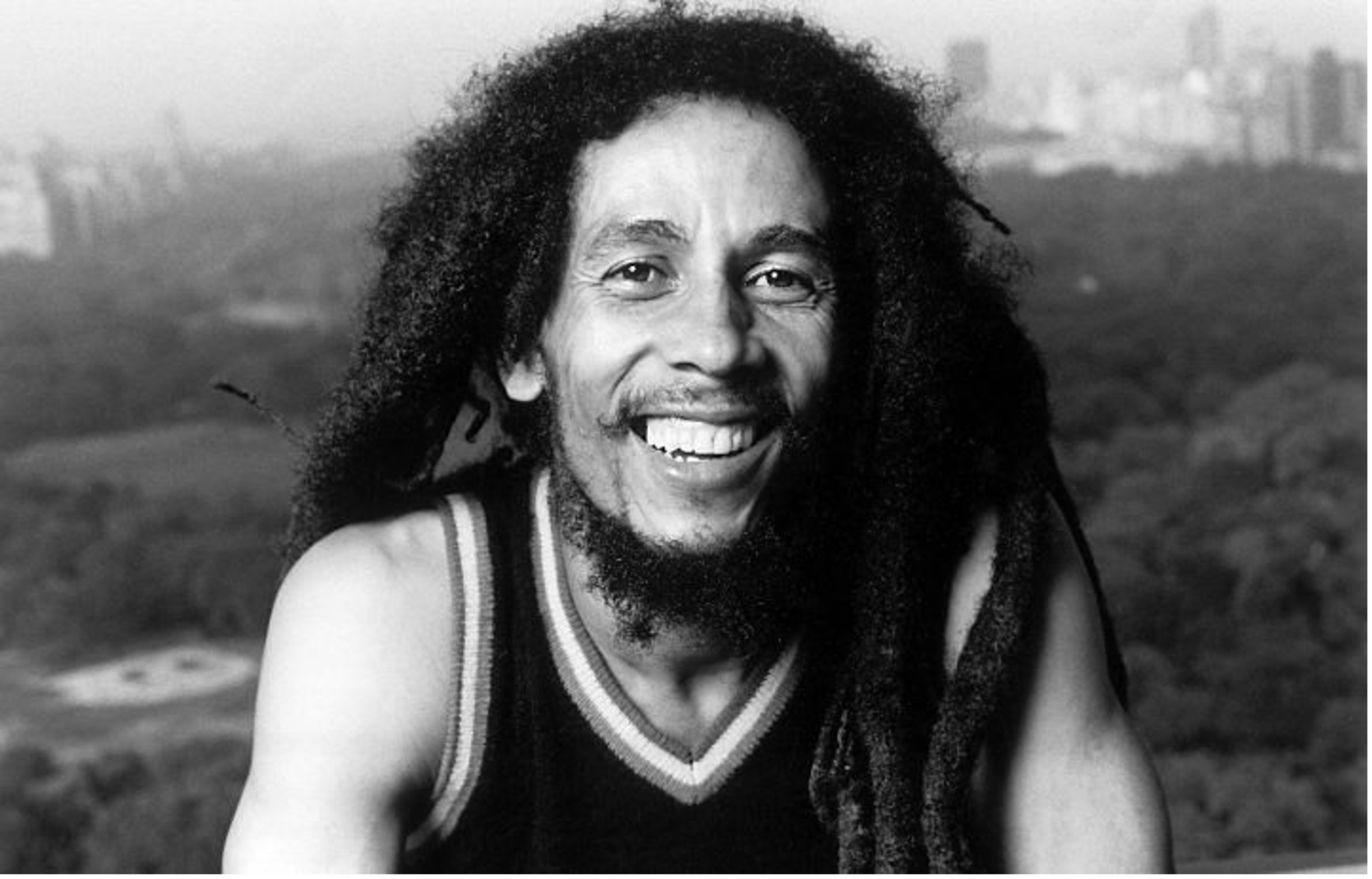 Marley had predicted that he would die at the age of 36 earlier on in his career. When asked why he thought this, he replied that it was because it was the same age as Jesus Christ when he died. Ultimately, Bob Marley was correct. He refused treatment due to religious purposes and passed away at 36.
Misty Upham's Unsolved Death
Misty Anne Upham was a Native American actress who drew critical acclaim for her performance in the film Frozen River, and also appeared in Cake with Jennifer Anniston.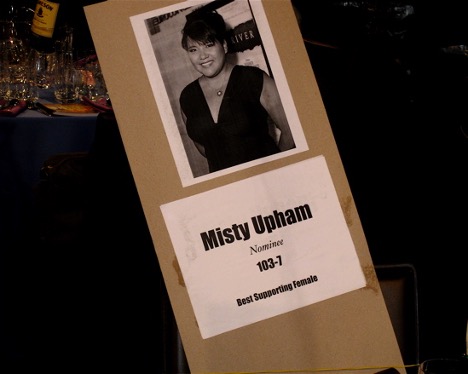 Misty disappeared on October 5th, 2014. When her body was found, the medical examiner concluded she had died on the day of her disappearance from blunt force injuries to her head and torso. After her death, Upham's father went public with rape allegations against the Harvey Weinstein team, citing one of the disgraced mogul's teammates as Upham's alleged rapist. Her death remains unsolved.
John Lennon's Murderer in Search of "Glory"
John Lennon was an English songwriter, singer, musician, and peace activist who became famous through his musicianship with The Beatles. John Lennon was assassinated in December of 1980 outside his Upper West Side apartment by Mark David Chapman, who hours earlier had Lennon sign his album.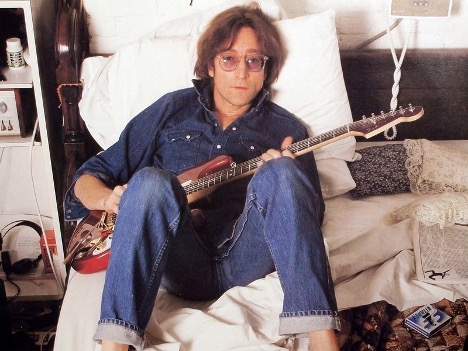 Chapman claimed he had murdered Lennon for "the glory." Chapman shot Lennon four times in the back. Three of the bullets passed completely through his body, while the fourth lodged itself near his heart.
Natasha Richardson's Refusal to Seek Medical Treatment
Natasha Richardson was an American actress in several films including The Parent Trap and Maid in Manhattan. Tragically, Richardson was involved in an awful skiing accident which would ultimately lead to her death.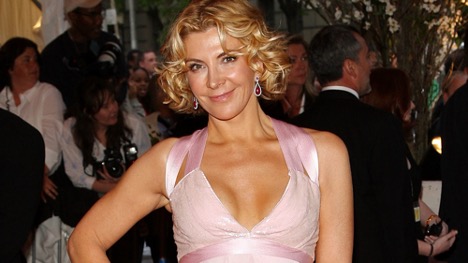 Richardson was on the beginners' slopes in Quebec, Canada when she fell and hit her head, which was not protected by a helmet. After the fall, she got up in good spirits and continued, until two days later when she became disoriented and suffered a headache. She became brain-dead and was taken off life-support by her husband.
Anthony Bourdain's Shocking Suicide
Anthony Bourdain was an American celebrity chef, travel documentarian, and author. Bourdain died at the age of 61 when he took his own life at Le Chambard Hotel in Kaysersberg-Vignoble, France in June 2018.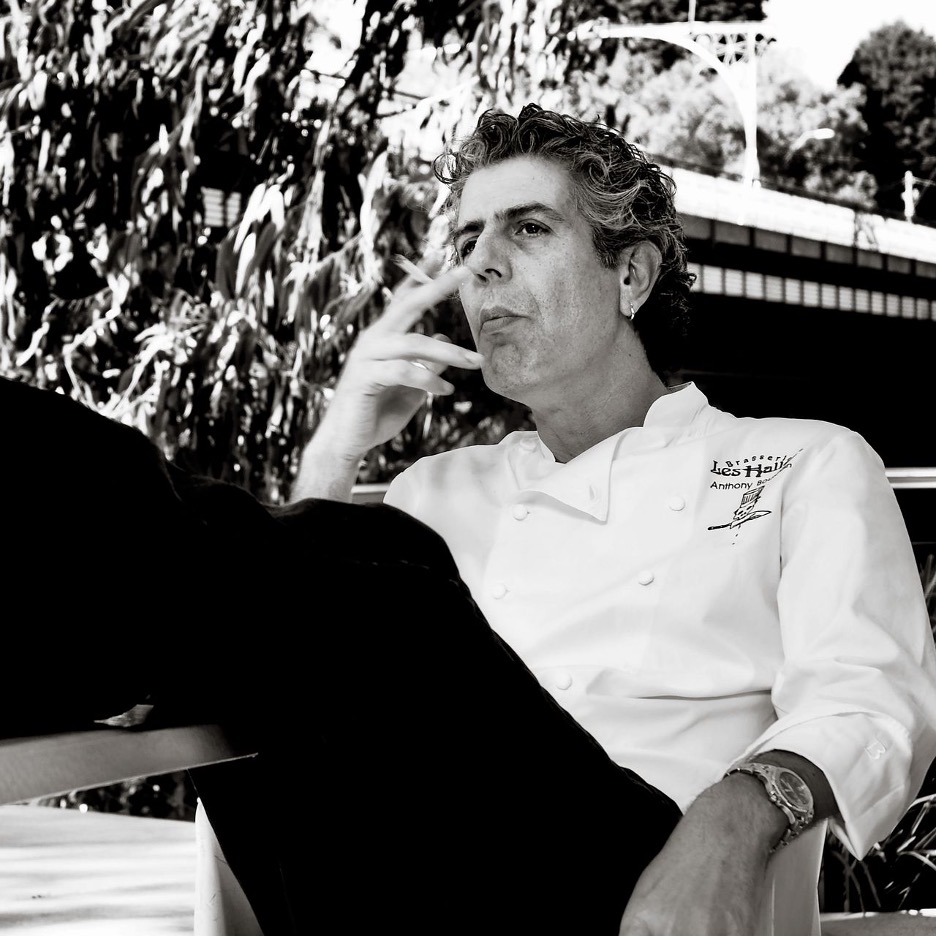 He had been on location filming Parts Unknown and missed breakfast and dinner with his colleague, who became worried and went to check on him. Eric Ripert discovered Bourdain hanging in his room. It was not immediately clear if drugs or alcohol were involved in Bourdain's state of mind at the time of his death.
David Carradine's Erotic and Accidental Death
David Carradine was an American actor who descended from a showbiz family. Carradine was best known for his roles in Kill Bill, Kill Bill 2, and Kung Fu. He was found dead by a chamber maid while on location in Bangkok, Thailand. He was found in his hotel closet naked, with cords bound connecting his neck and genitals.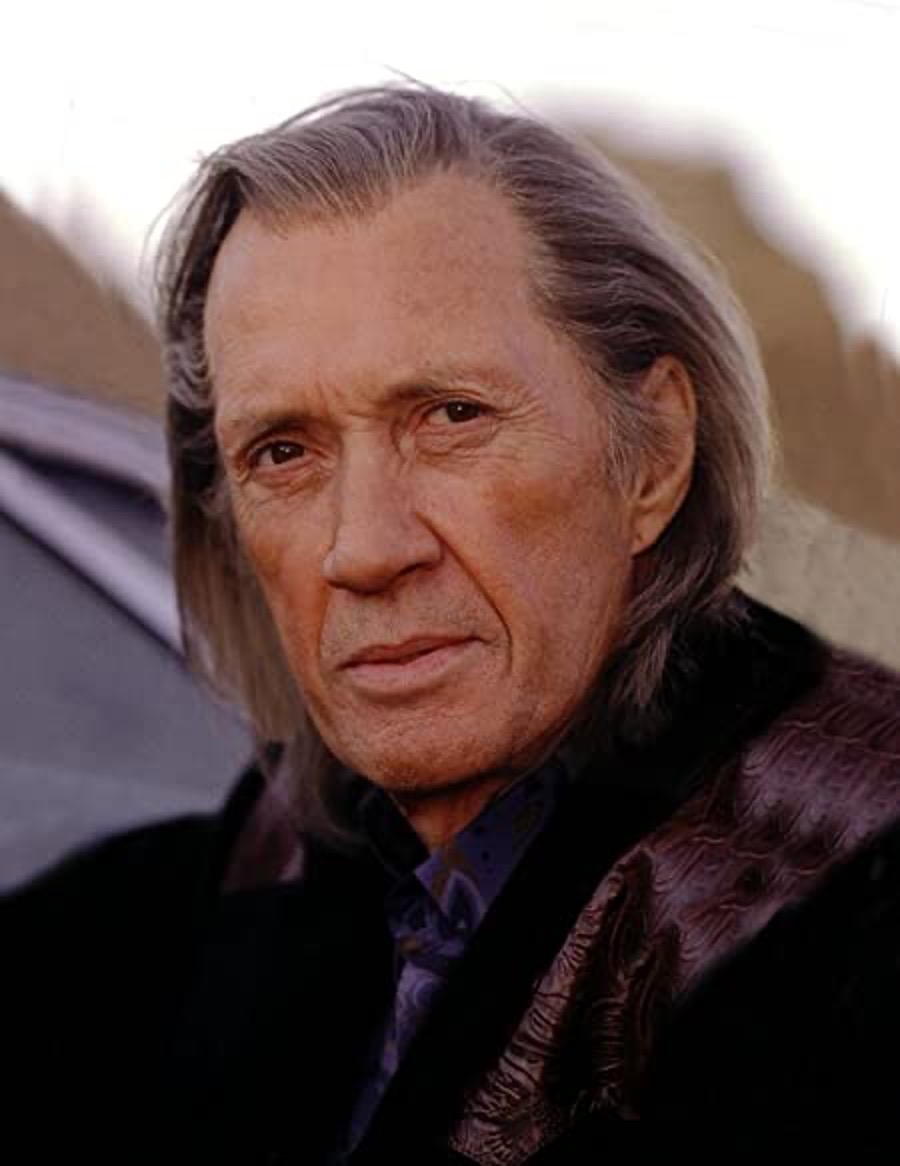 It is alleged that the actor died from auto-erotic asphyxiation, a practice of cutting off air supply to heighten sexual pleasure.
Bruce Lee and His "Family Curse"
Actor Bruce Lee was largely successful in Asia, and posthumously in America. At the age of 32, Lee suffered a brain edema, allegedly from a bad reaction to prescription pills.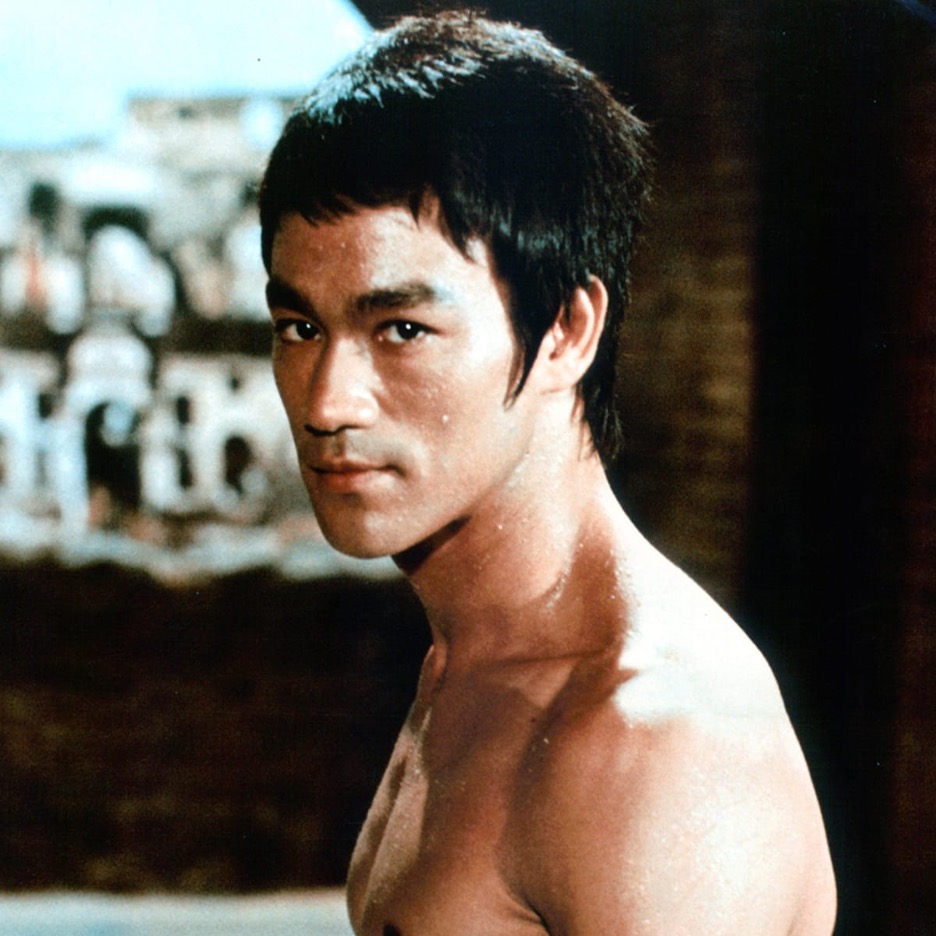 Conspiracies surrounding Lee's death began to circulate, including that he was targeted by Chinese gangsters or that the actor was as victim to a family curse. The idea of a curse resurfaced when Lee's son was killed on an accidental shooting on set of the movie The Crow in 1993.
Elizabeth Short, "The Black Dahlia"
Elizabeth Short or "The Black Dahlia" as she came to be known in Tinseltown never achieved celebrity status, but her death lives on in Hollywood infamy. Short, an alleged Hollywood hopeful, was found slain in a park in Los Angeles, in January 1947.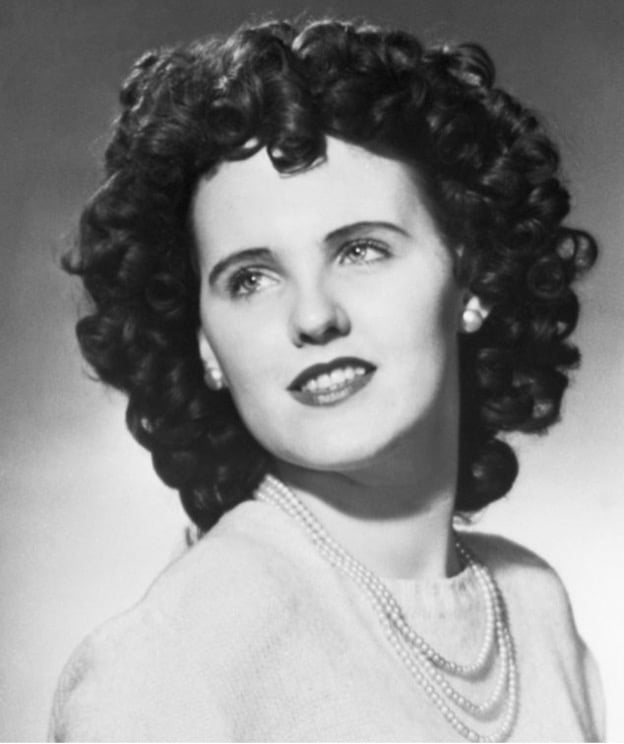 Her corpse was mutilated, and she was bisected at the waist. She became known as "Black Dahlia" due to the film Blue Dahlia out at the time. She was 22 at the time of her horrific death. Her murder has never been solved.
Jeff Buckley's Drowning in the Mississippi River
Jeff Buckley was an American singer-songwriter who drowned tragically in May 1997. Buckley was in Memphis, Tennessee waiting for his band to arrive for a recording session.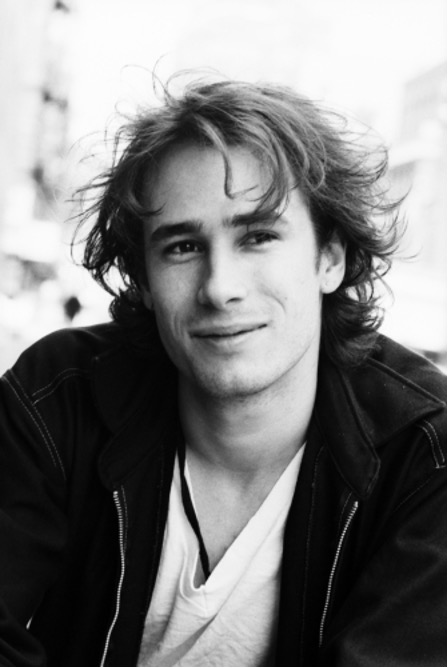 While waiting, Buckley decided to go for a swim in the Mississippi River. A boat went by the musician, sweeping him up in its wake. His body was only discovered six days later. His toxicology report indicated there were no drugs or alcohol in his system ruling out any belief that he died by suicide.
Rebecca Schaeffer's Fatal Run-In with Her Stalker
Rebecca Schaeffer was an up-and-coming Hollywood actress who was shot and killed by a so-called "fan" who had been stalking her. Schaeffer was 21 when John Bardo, 19, shot her in the doorway of her Los Angeles apartment.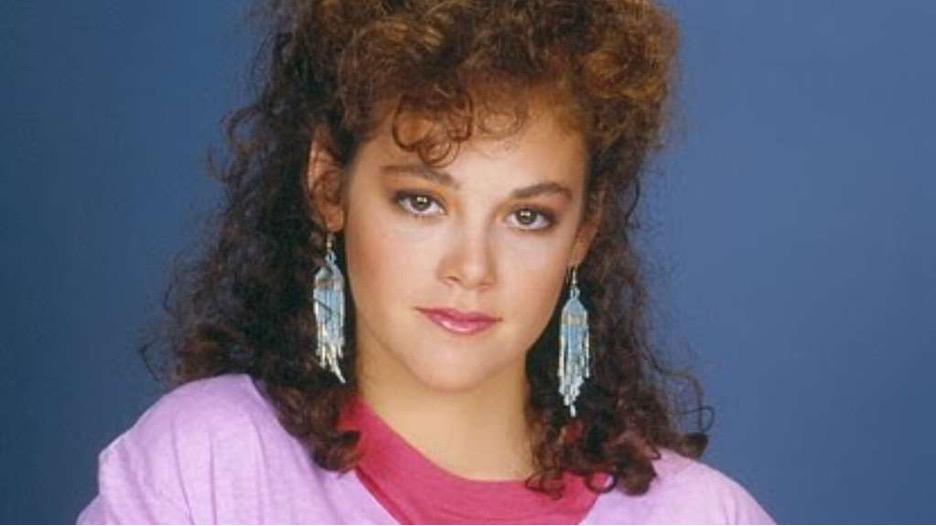 Bardo used a private investigator to obtain Schaeffer's address where he knocked and shot her once in the heart. Schaeffer's death created a domino-effect of anti-stalking laws in every state. The L.A. police force created the nation's first specialized team to handle stalking investigations.
Maurizio Gucci's Assassination Ordered By His Wife
Maurizio Gucci was an Italian businessman, most notable for his leadership of the Gucci fashion house. Gucci was murdered on the steps of his office in Milan in March 1995. His assassin was hired by Gucci's ex-wife, of whom he had left and divorced once his company began to do well.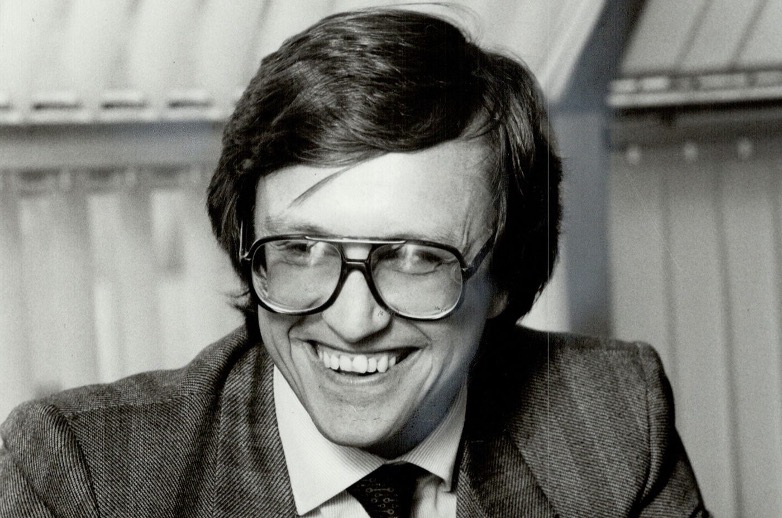 An embittered Patrizia made it her life's mission to take out her ex-husband. Patrizia and her friend Pina Auriemma paid $375,000 for the assassination. She was sentenced to 26 years on appeal. A movie, House of Gucci was made, chronicling the murder.
Gary Coleman's Fall
Gary Coleman, an American actor who reached celebrity as a child, died in May 2010 after an accident falling down the stairs and hitting his head. Within the afternoon, Coleman was no longer conscious and placed on life-support.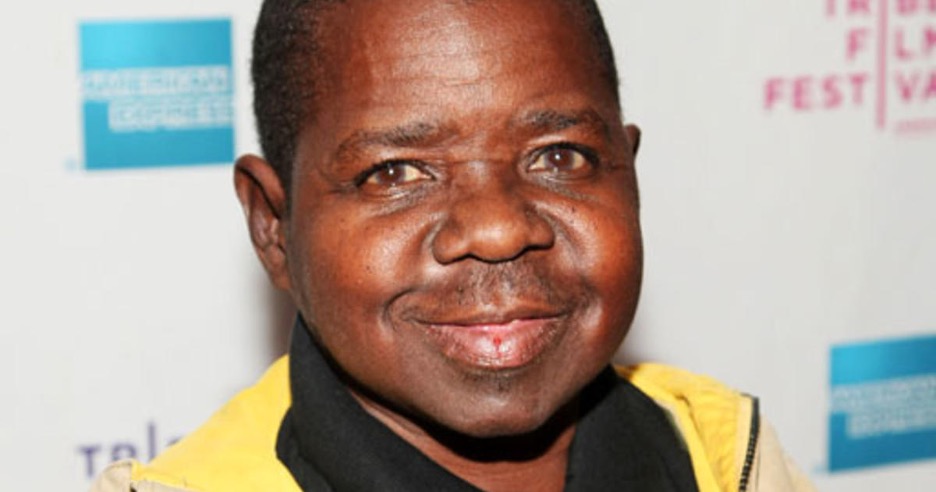 His ex-wife had to make the decision to end his life support, which in turn fueled conspiracy theories. People claimed she had pushed him herself, but police ruled out this theory and listed his cause of death as accidental.
Selena's Ultimate Betrayal
Selena was an American singer who reached international fame as a member of Selena y Los Dinos and her solo career that followed in both Spanish and English.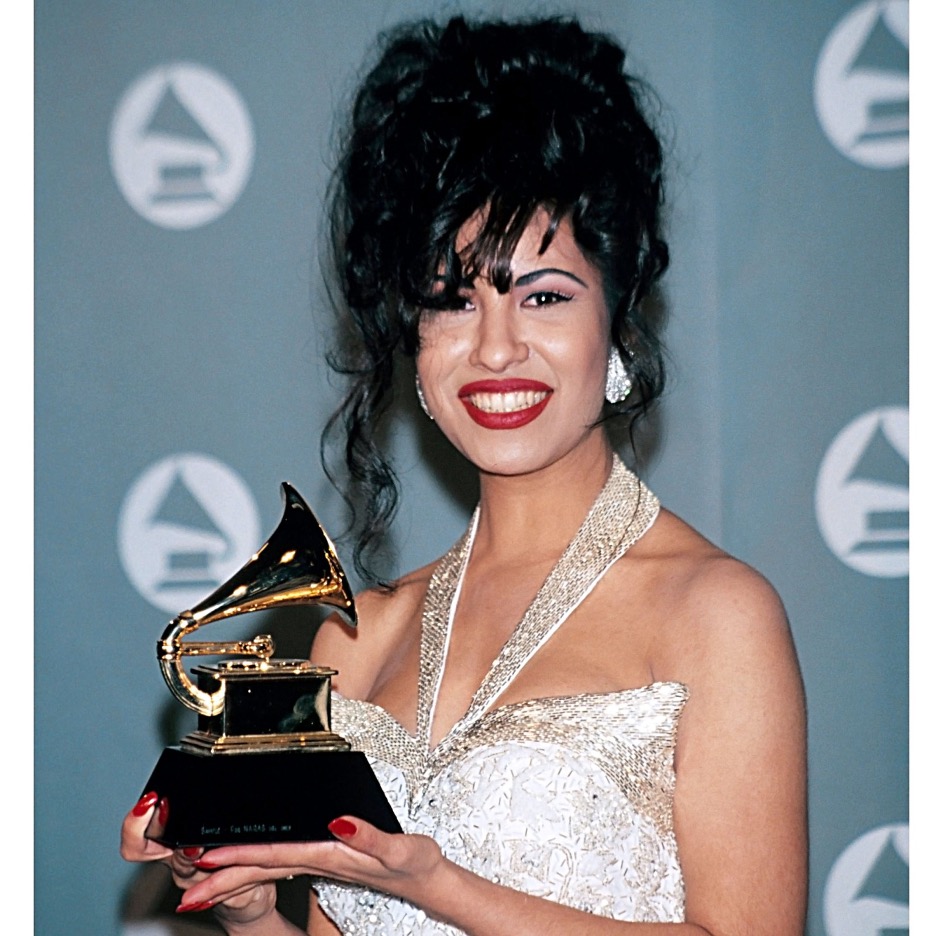 Yolanda Saldivar was Selena's manager and ran the Selena fan club until it was discovered that she was embezzling money. Saldivar was confronted by the Quintanilla family which led to her murdering Selena. She shot the singer in the back with a .38 revolver. Selena suffered from cardiac arrest and hypovolemic shock. She was 23 when she died.