Celebrities Who Won't Work Together Again
Not all celebrities who work on set together get along swimmingly, even though they have amazing chemistry. In fact, sometimes it's so bad that they refuse to work together ever again.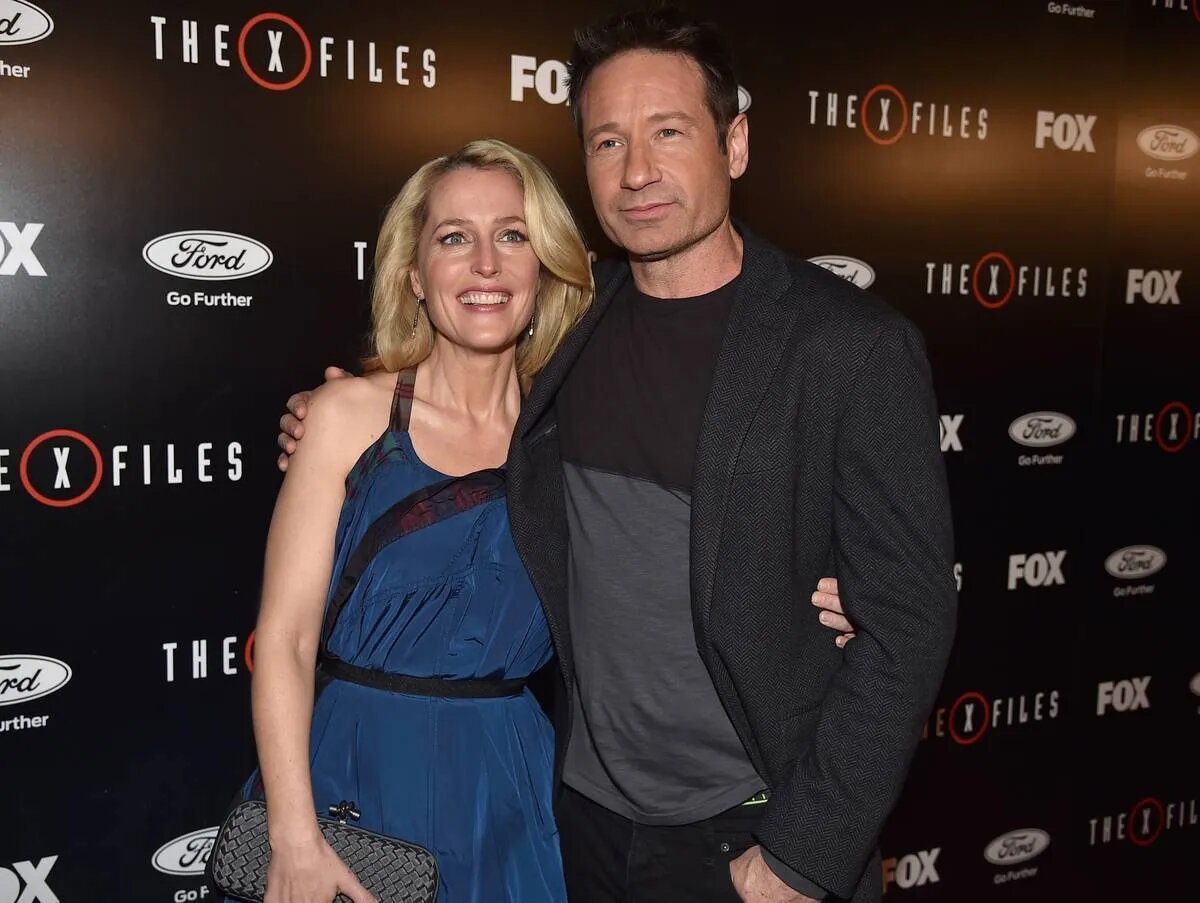 These are the celebrities who wouldn't work with their co-stars if their lives depended on it. Let's dive in, shall we?
Ryan Gosling & Rachel McAdams
Even though Ryan Gosling and Rachel McAdams had major screen sparks between them in The Notebook, things weren't always rosy on set. Nick Cassavetes, the film's director, even shared that they almost had to end filming because the drama got too heated. He recalled a story from shooting the movie.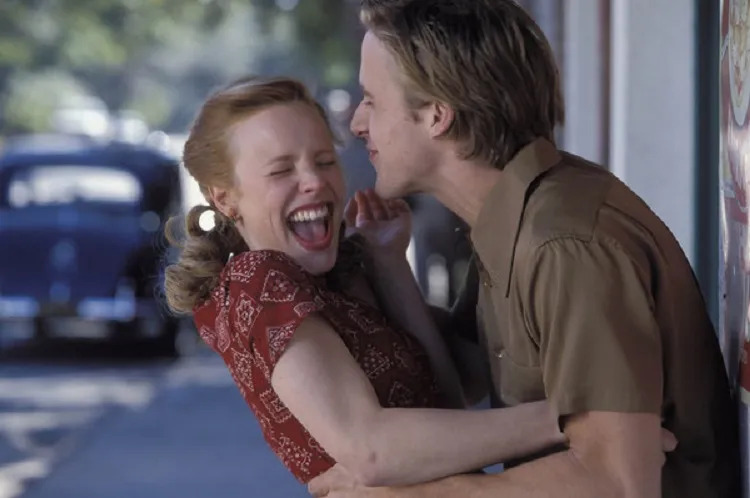 "Ryan came to me … and he says, 'Nick, come here.' And he's doing a scene with Rachel and he says, 'Would you take her out of here and bring in another actress to read off camera with me … I can't. I can't do it with her. I'm just not getting anything from this.'" But, Cassavetes made the decision to put them in a room together and let them work it out. Despite the show going on, it wasn't all smooth sailing.
Teri Hatcher & Marcia Cross
Allegedly, there was as much drama behind the scenes as there was on screen during the filming of Desperate Housewives. Co-stars Teri Hatcher and Marcia Cross did play best friends on the show, but they were the ones who actually fought the most.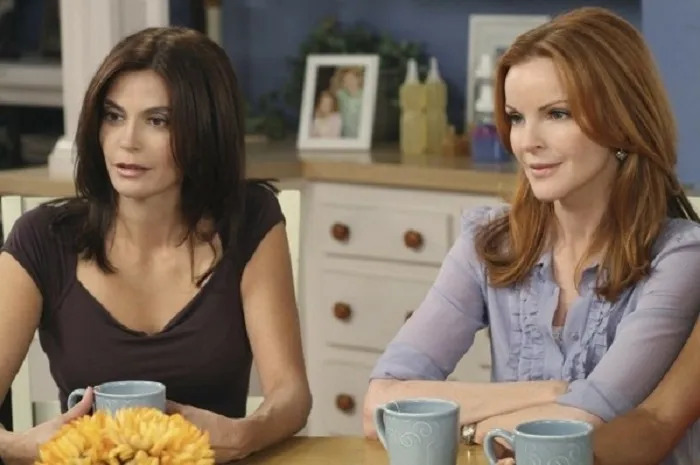 Marcia Cross revealed on the set of a Vanity Fair photoshoot that she got angry with Thatcher. She insisted on putting herself in the middle, threatening to leave the shoot if she didn't get her way.
Lauren Conrad & Audrina Partridge
BFFs, ex-roommates, and sometimes frenemies, Lauren Conrad and Audrina Partridge both starred on the MTV reality show The Hills. The once-friends didn't keep in touch after the show ended, according to Partridge.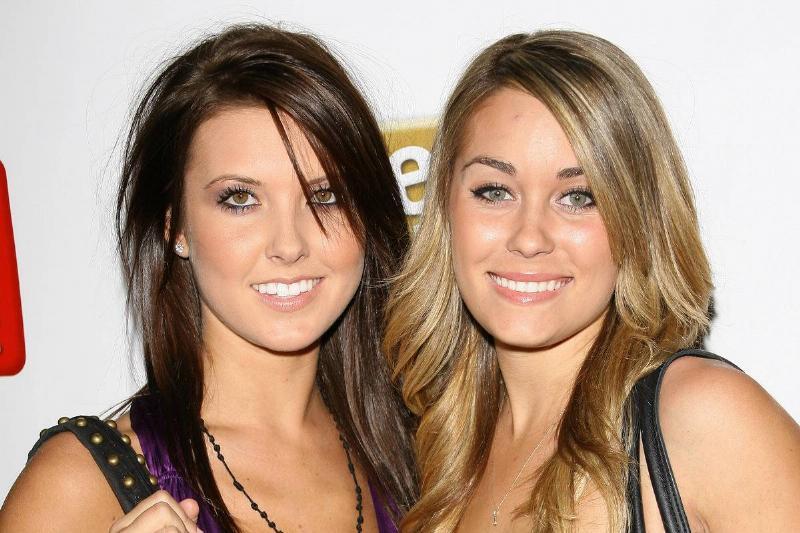 "I don't really talk to Lauren or see her at all," said Partridge. "I think there was a little bit of a falling out. Partridge mentioned that she wasn't in touch with Conrad's other ex-BFF, Heidi Montag. "The show brought us together," she said "and without that show, we all kind of go back to our own thing."
Shannen Doherty & Alyssa Milano
Despite their relationship as loving sisters who come from a long line of witches on Charmed, it wasn't always good times for Doherty and Milano. Doherty was written off the series with a sudden death, and replaced by Rose McGowan, who stepped in as her half-sister.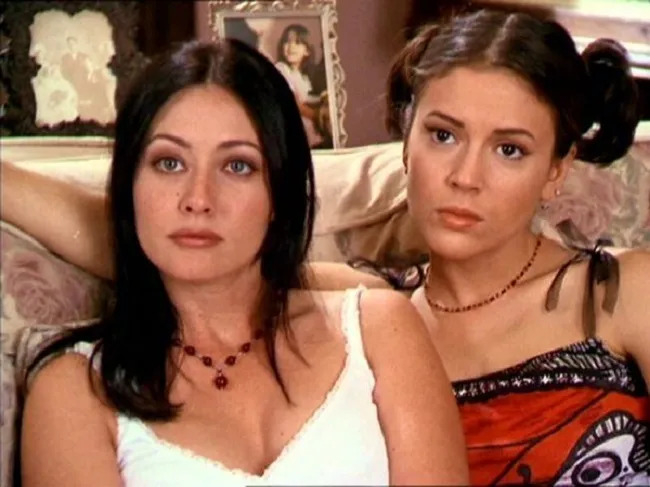 Milano told a caller on Watch What Happens Live, "I don't know if she got fired … I can tell you that we were on the air with her for three years and there were definitely some rough days. Holly [Marie Combs] and Shannen were best friends for like 10 years before the show started, so it was very much sort of like high school." Doherty felt the same way, saying there was "too much drama on set and not enough passion for the work."
Patrick Swayze & Jennifer Grey
Even though Patrick Swayze and Jennifer Grey had the most magnetic chemistry on screen, they certainly did not have the time of their lives on the set of Dirty Dancing. Swayze reflected on his beef with Grey in his autobiography.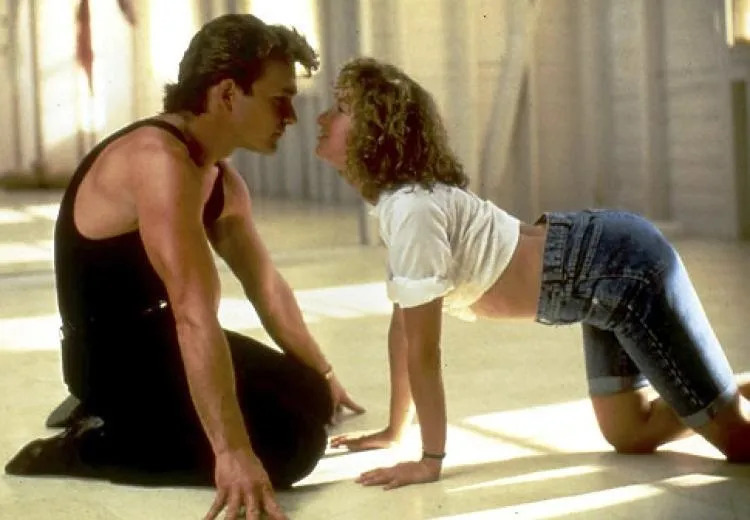 "We did have a few moments of friction when we were tired or after a long day of shooting. [Grey] seemed particularly emotional, sometimes bursting into tears if someone criticized her. Other times, she slipped into silly moods, forcing us to do scenes over and over again when she'd start laughing."
Bea Arthur & Betty White
The Golden Girls is one of the most beloved sitcoms ever made, but not everybody was feeling that love behind the scenes. Allegedly, Bea was upset that Betty was the first of the cast to get nominated for a Best Actress Emmy Award.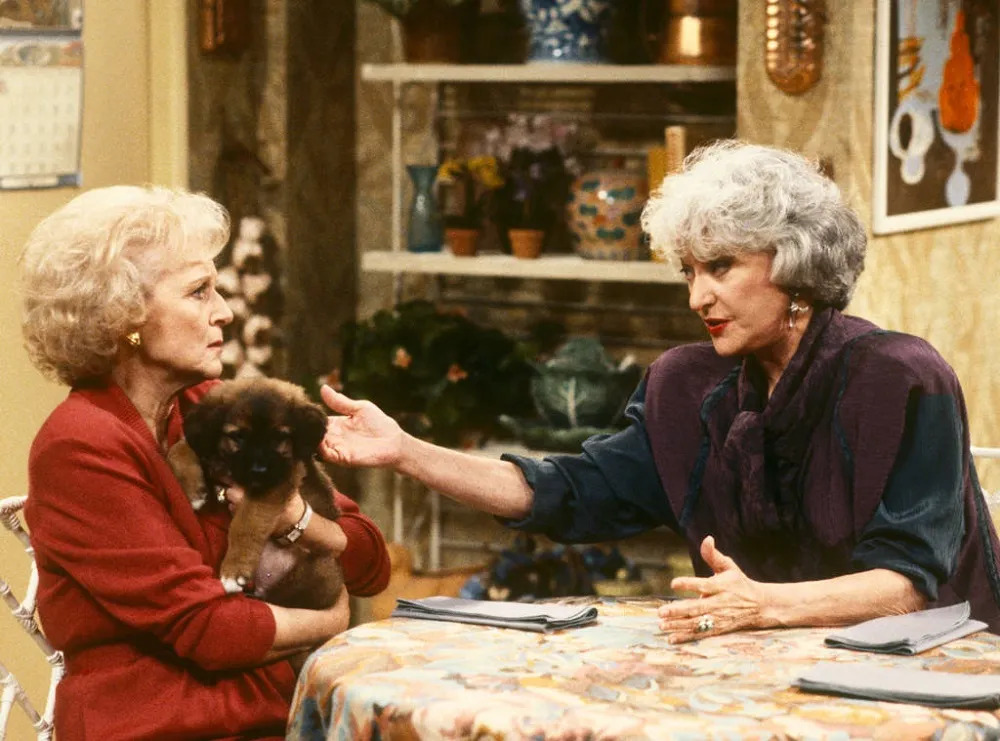 So, they weren't exactly singing "Thank You For Being a Friend" to each other off-camera.
Julianna Margulies & Archie Panjabi
Despite being friends on The Good Wife, the onscreen drama between Julianna Margulies and Archie Panjabi was absolutely real. As season two ended, we discover that Panjabi's character slept with Margulies' husband on the show. Thus, the betrayal divides them.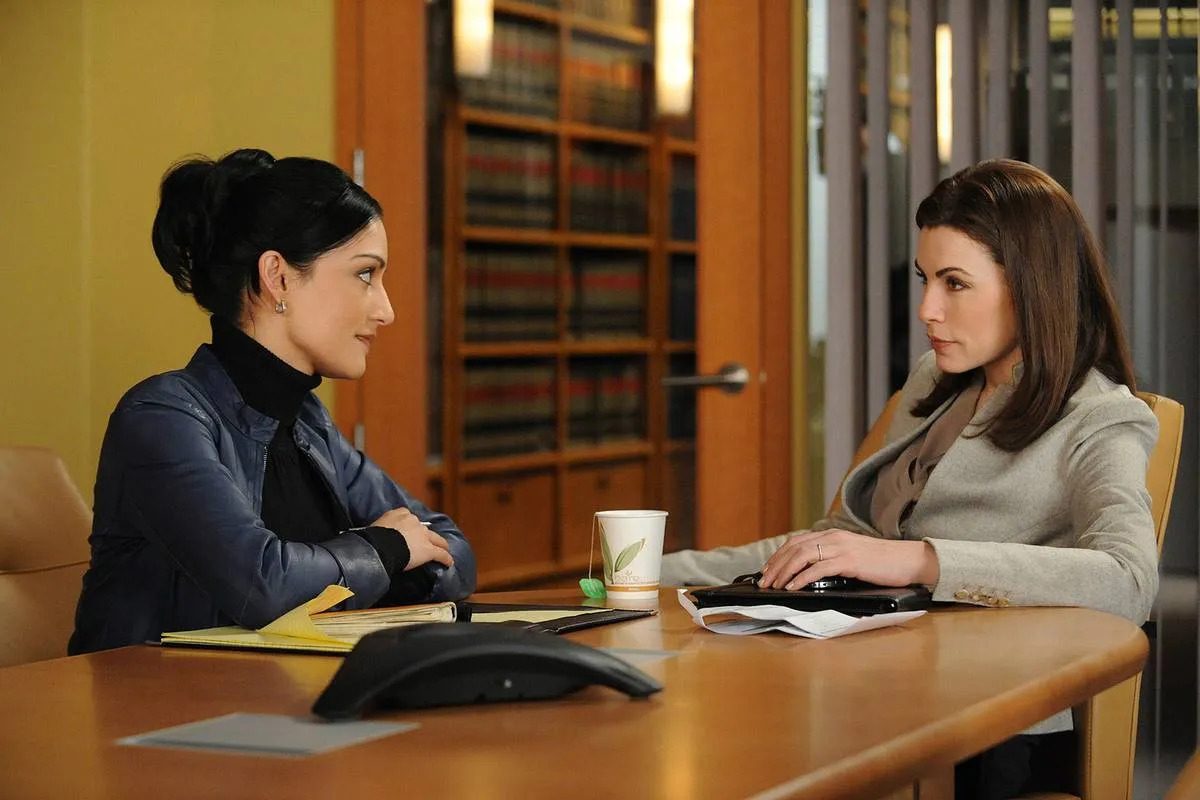 Throughout the filming of the show, the actresses avoided shooting with each other, having their scenes taking place over the phone or through a third party. Even though both have denied the rumors of a feud, there certainly was something going on during filming.
George Clooney, Russell Crowe, & Leonardo DiCaprio
While Clooney didn't have any beef on set, but he did have a few issues with some of the other notable Hollywood actors. In Esquire's December 2019 issue, Clooney discussed his falling out with Russell Crowe after he called him a sellout. "The truth is that [Crowe] did send me a book of poems to apologize for insulting the [expletive] out of me, which he did," Clooney shared. He then called Crowe a "Frank Sinatra wannabe."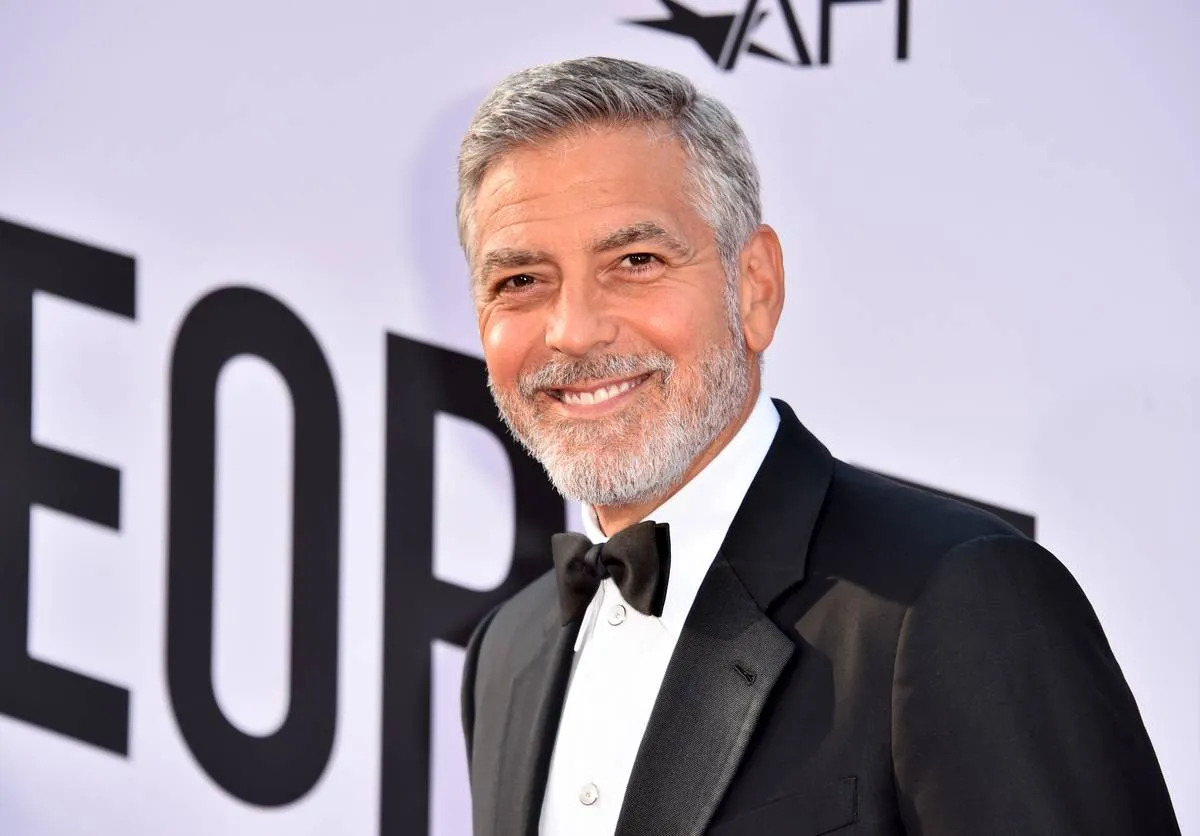 Clooney also had some beef with Leonardo DiCaprio, criticizing the actor over his posse of friends bragging about their basketball skills. "The discrepancy between their game and how they talked about their game made me think of how important it is to have someone in your life to tell you what's what. I'm not sure if Leo has someone like that," he said.
Isaiah Washington & T.R. Knight
Isaiah Washington was fired from Grey's Anatomy after three seasons. There was, apparently, a heated argument between his co-stars T.R. Knight and Patrick Dempsey. After the fights surfaced, Knight publicly came out as gay.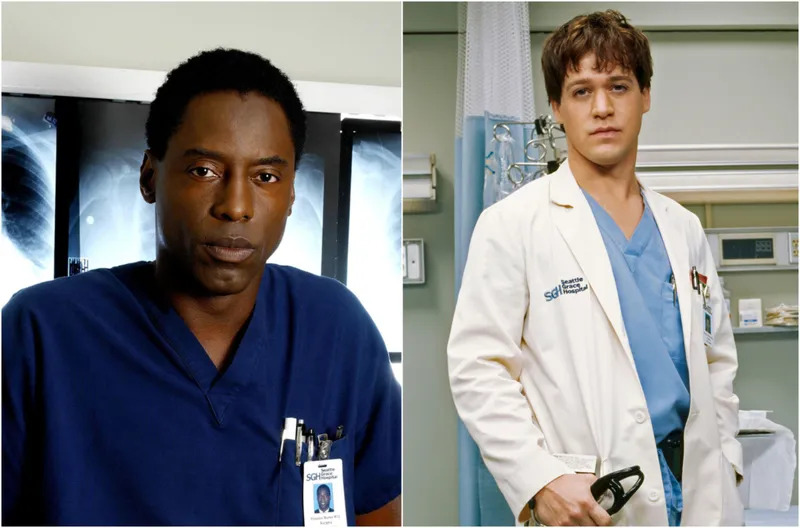 Washington got into some hot water while reportedly repeating a homophobic slur he called Knight during their fight backstage at the Golden Globes. As a result, he was written off the show immediately.
Julia Roberts & Nick Nolte
Co-stars Julia Roberts and Nick Nolte apparently despised each other while filming I Love Trouble. It was so bad that they reportedly shot their scene separately, using body doubles to create on-screen chemistry. Even after filming wrapped, their feud continued.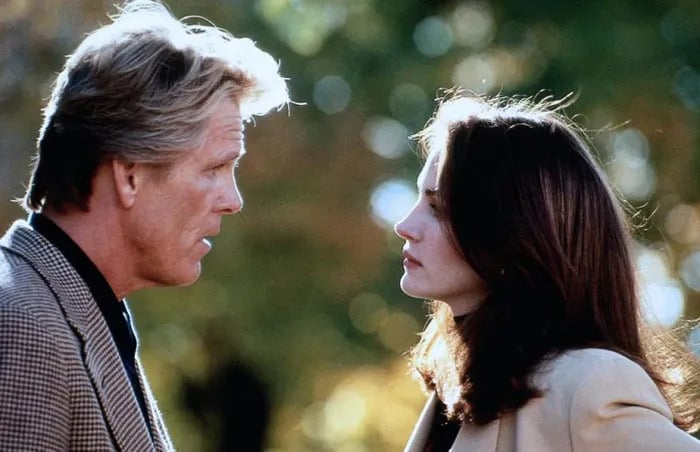 Roberts told The New York Times that while he can be "charming and nice, he's also completely disgusting." Nolte responded by saying, "It's not nice to call someone 'disgusting,' but she's not a nice person. Everyone knows that." Well, talk about rude!
Debra Winger & Shirley MacLaine
Although Winger and MacLaine were co-stars on the set of Terms of Endearment, they weren't very endearing to each other. They played a mother and daughter in the 1983 film, but their relationship off set was rocky.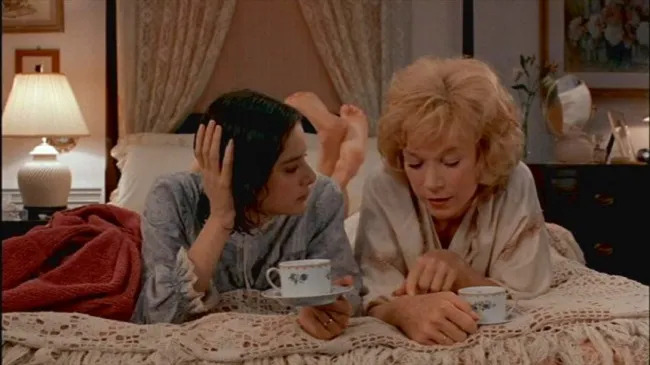 Reportedly, MacLaine was tired of Winger's antics on set. Their relationship got even worse when both actresseses were nominated for Best Actress at the Academy Awards. MacLaine rubbed it in her co-stars face when she won, exclaiming, "I deserve this!"
Mariah Carey & Nicki Minaj
After only a couple of weeks working together as judges on American Idol, Minaj and Carey got caught up in a terrible feud. Allegedly, the battle resulted in a reported gun threat and a profane outburst that was posted on TMZ.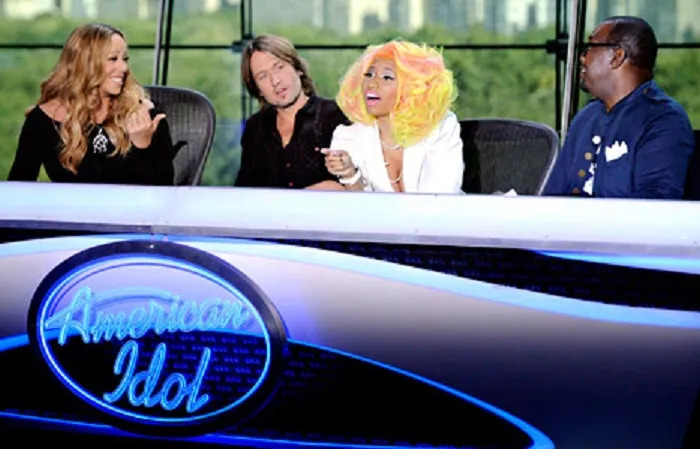 It was reported that Mariah didn't think Minaj could sing and found her unfit to judge contestants, which is what prompted the outburst. After Mariah parted ways with judging on American Idol, she told Hot 97 that it was like working "with Satan" (even though she didn't mention Nicki by name).
Will Smith & Janet Hubert
Will Smith and Janet Hubert never saw eye-to-eye while filming The Fresh Prince of Bel-Air. Smith was accused by Hubert of not helping her and other stars of the show with their salary negotiations. Hubert said that Smith's response was, "My deal is my deal, and y'all's deal is y'all's deal."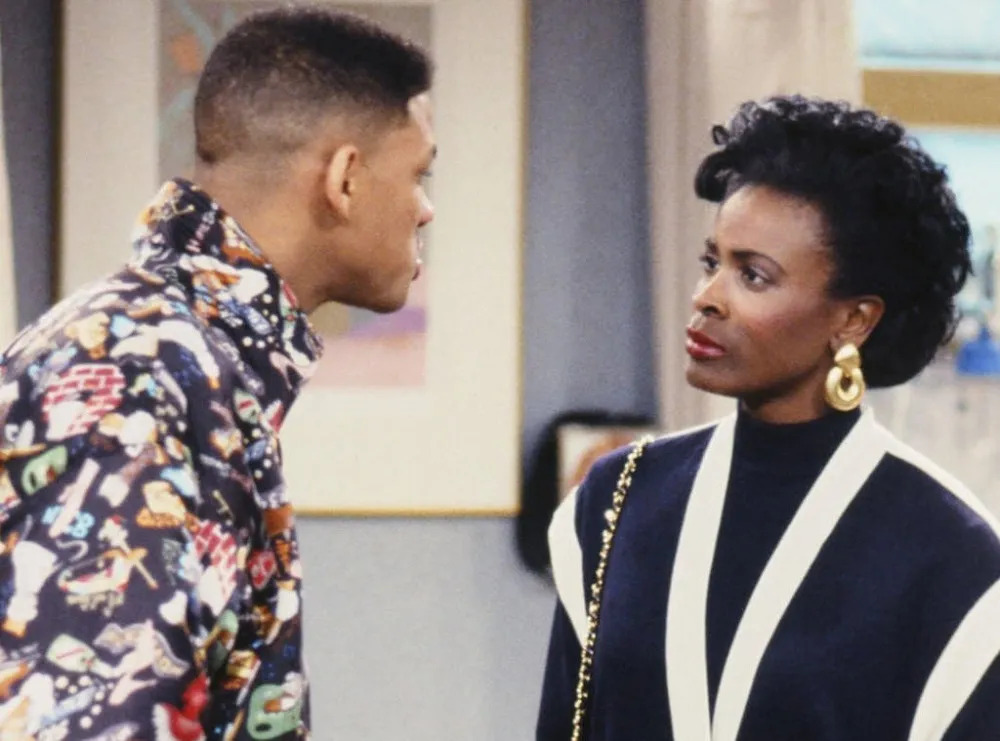 Smith's unwillingness to help out his co-stars resulted in some bad vibes on set, with Hubert departing the show after three seasons. Smith knew that she was going to say bad things about him to the press. Hubert once said, "I've been in the business for 10 years and this snotty-nosed punk comes along and gets a show."
Bette Davis & Joan Crawford
One of the most notorious feuds in Hollywood history belonged to Bette Davis and Joan Crawford. Despite both of them being talented and successful actresses, they simply never got along. The feud started because of actor Franchot Tone, whom Davis starred alongside in the film Dangerous. She fell in love with him, but Crawford invited Tone over for dinner and greeted him naked. Tone fell for her right away.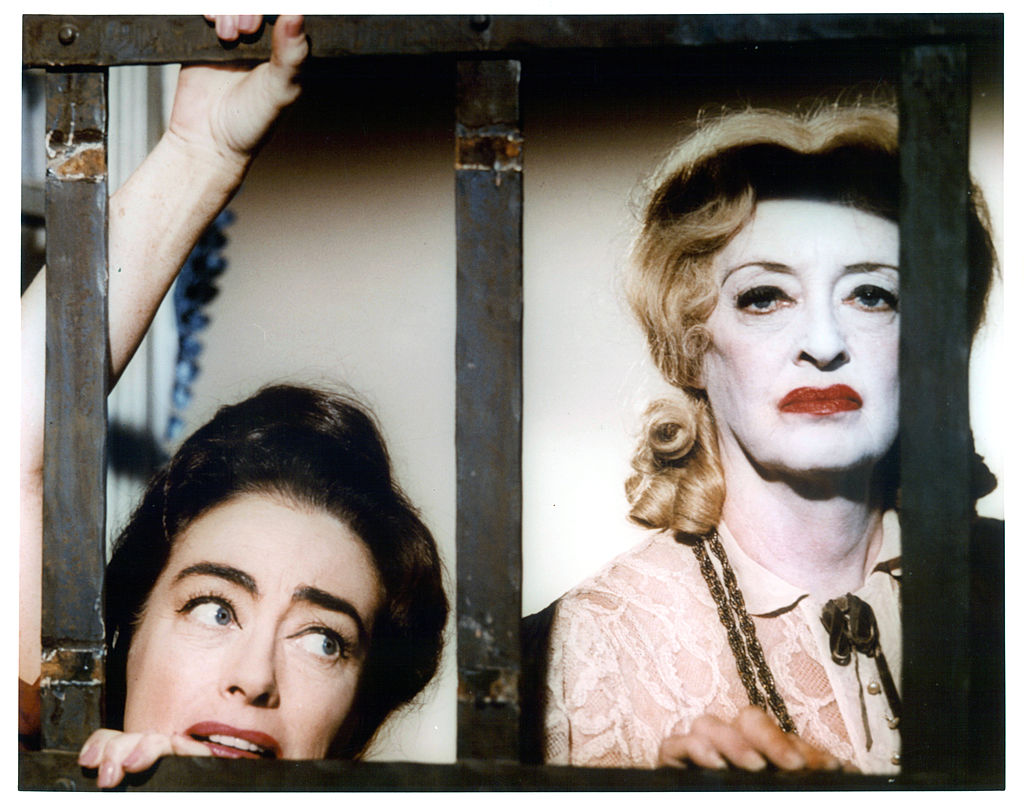 Davis said that Crawford was a shallow "mannequin" and Crawford said Davis "looks like she's never had a happy day, or night, in her life." Even though they battled for roles, they eventually starred in What Ever Happened to Baby Jane? together, which had a similar premise to their real-life feud.
Tom Hardy & Shia LaBeouf
Lawless was released in 2012 and it starred Tom Hardy and Shia LaBeouf. However, it wasn't all sunshine and rainbows between the actors. They got along fine on set, but there were some alleged issues. The film's director revealed that the two did figh and that there was dramat.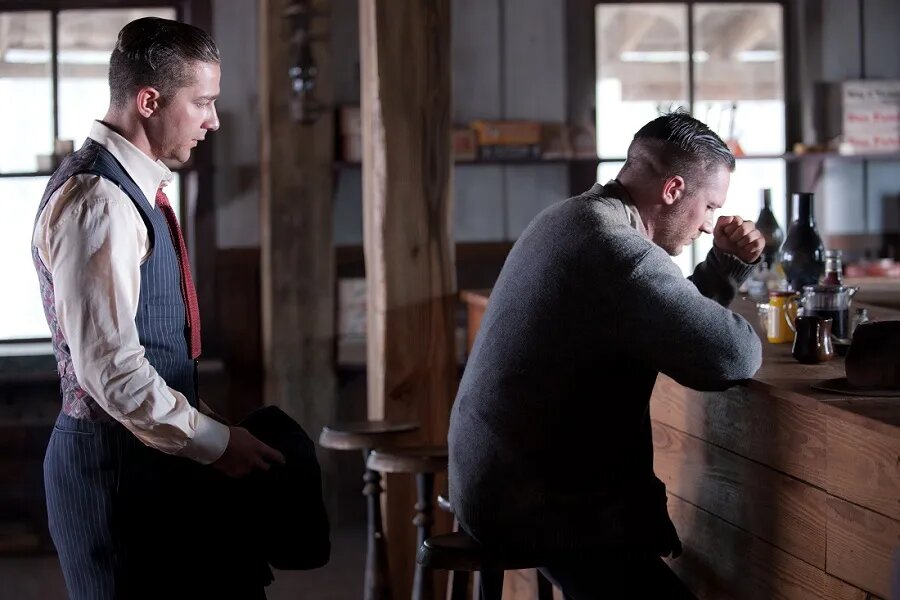 "There was definitely a fight between them. It escalated to the point where they had to both be restrained," said director John Hillcoat.
David Duchovny & Gillian Anderson's Early Feud
The feud between Duchovny and Anderson occurred on the set of the original X-Files show. Even though Duchovny admits they are still very fond of each other, the show did turn them into monsters.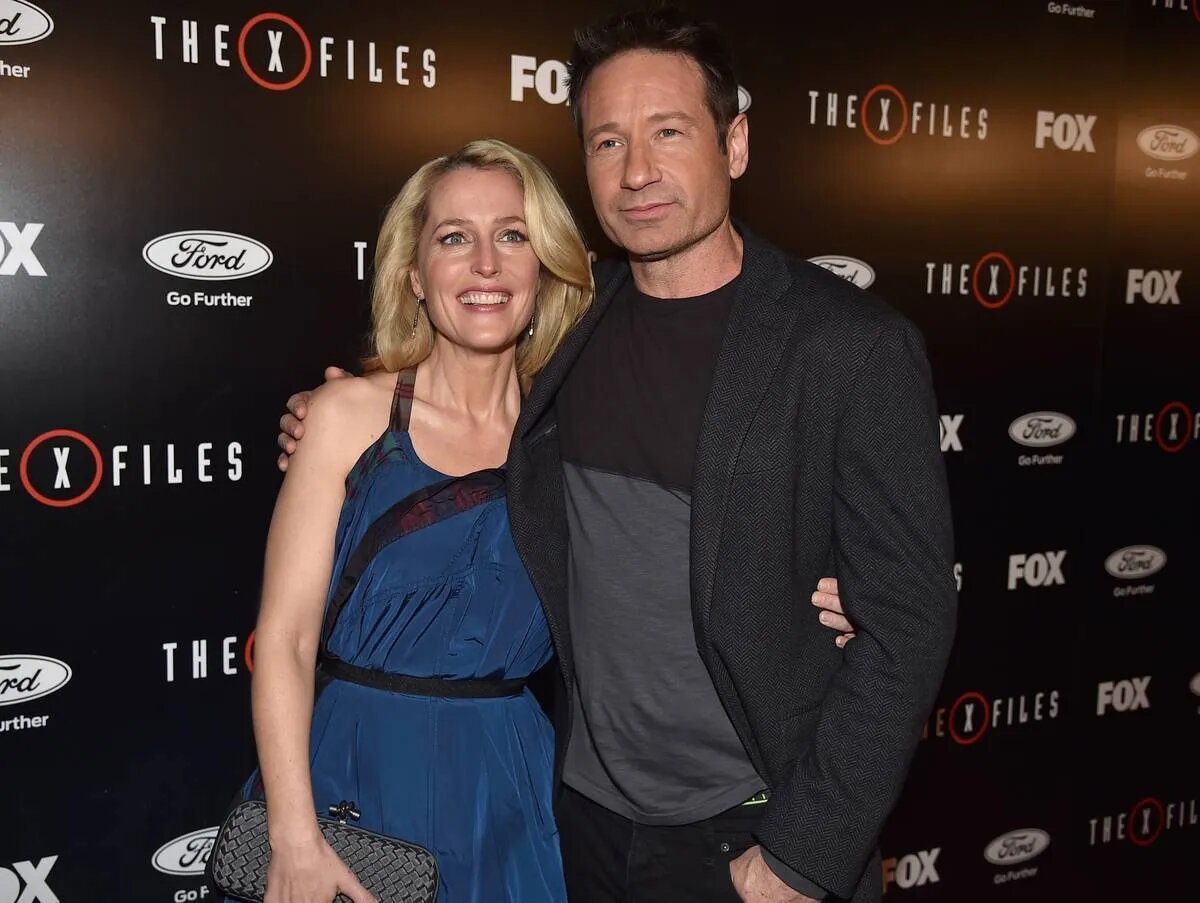 Later on, Duchovny stated, "Once we got to step back, it was like, 'Oh, wow, we really like each other. I didn't know that was going to happen.'" Anderson also agreed that their relationship has improved.
Julia Roberts & Susan Sarandon
So, this one might not have been a feud in the first place. Susan Sarandon went on Twitter to clarify what was actually going on between her and Julia Roberts.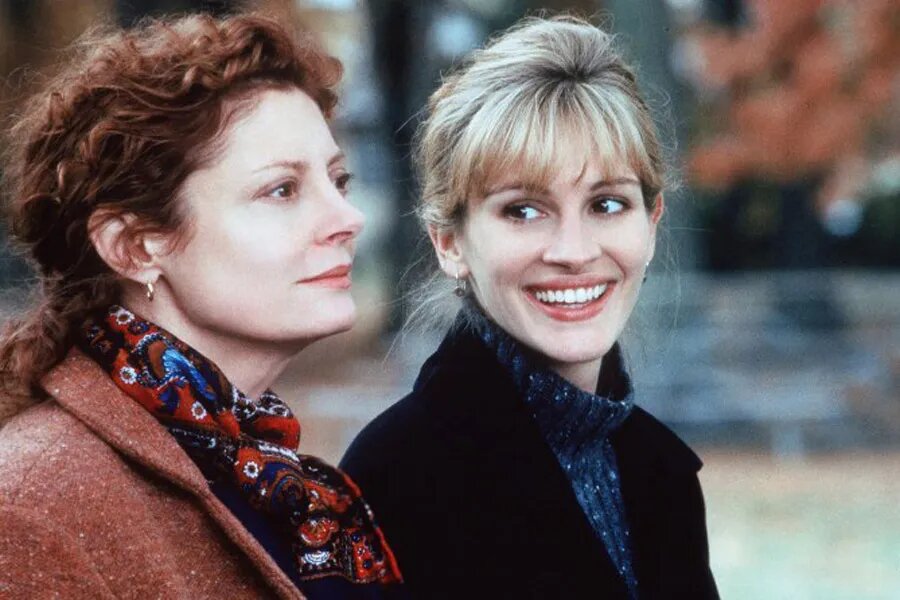 "Press printed that Julia & I hated each other during Stepmom," the actress tweeted," she said. "Found out it was my PR person creating rumors." Unfortunately, Hollywood is like that.
Naya Rivera & Lea Michele
The drama between co-stars Lea Michele (Rachel Berry) and Naya Rivera (Santana Lopez) wasn't all that gleeful. The Glee co-stars weren't very friendly on set, and allegedly got into a huge fight during filming.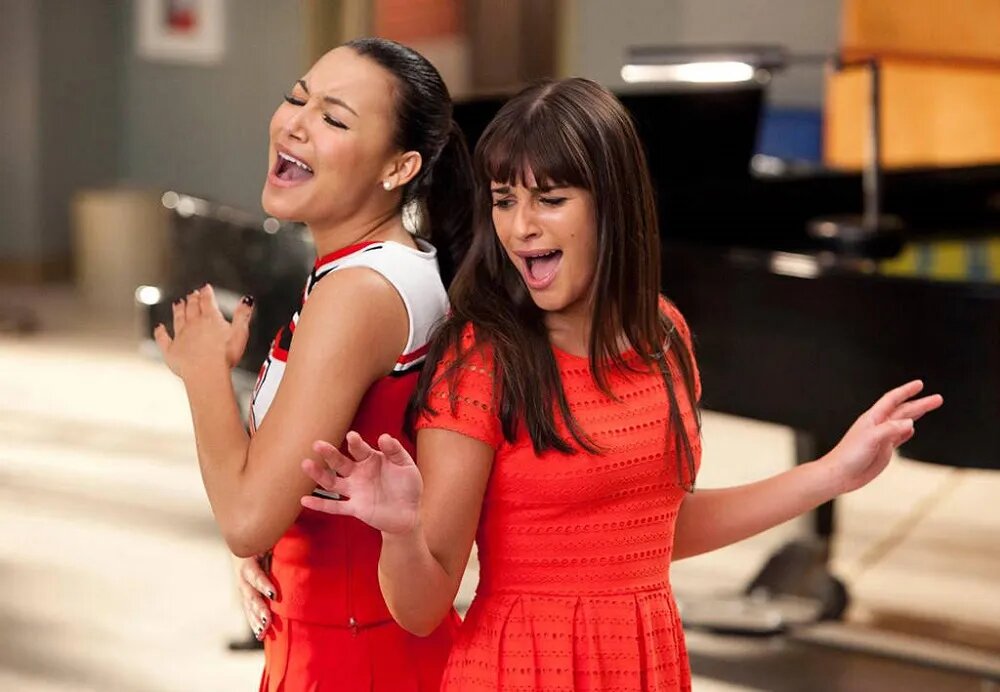 Michele reportedly wanted Rivera off the show…and she got her wish. Rivera's character was written out of Season 5's last two episodes. The rumors only got worse when it was revealed that Rivera wouldn't be returning to the show as a series regular in the sixth season of Glee.
Chelsea Handler & Heather McDonald
Although Handler and McDonald were pals on Chelsea Lately, they weren't that way off camera. McDonald was in a workplace environment where she was forced to be fearful of losing her job.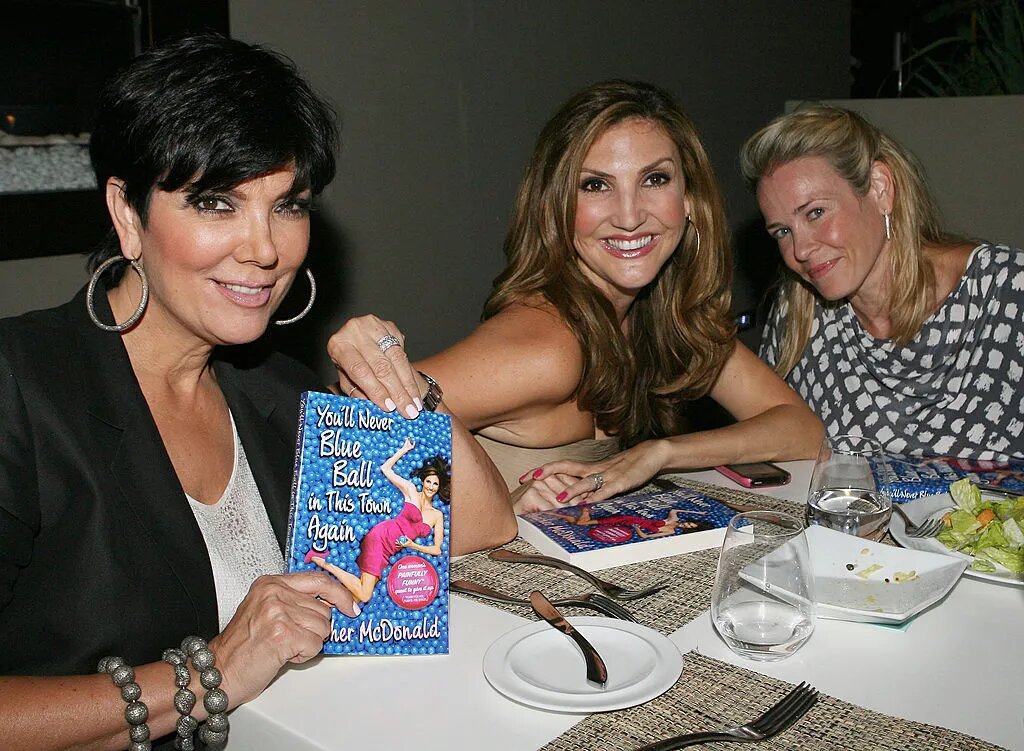 About her time on the show, McDonald said, "I lived in fear, 100 percent lived in fear." Handler told Howard Stern that her response was, "It's not an internment camp. If you're living in that much fear, go get another job."
Freddie Prinze Jr. & Kiefer Sutherland
Not long after Freddie Prinze Jr. joined the 24 cast, he shared how displeased he was on set. He was upset with the leader actor, Sutherland, and the time he spent there in general wasn't too pleasant.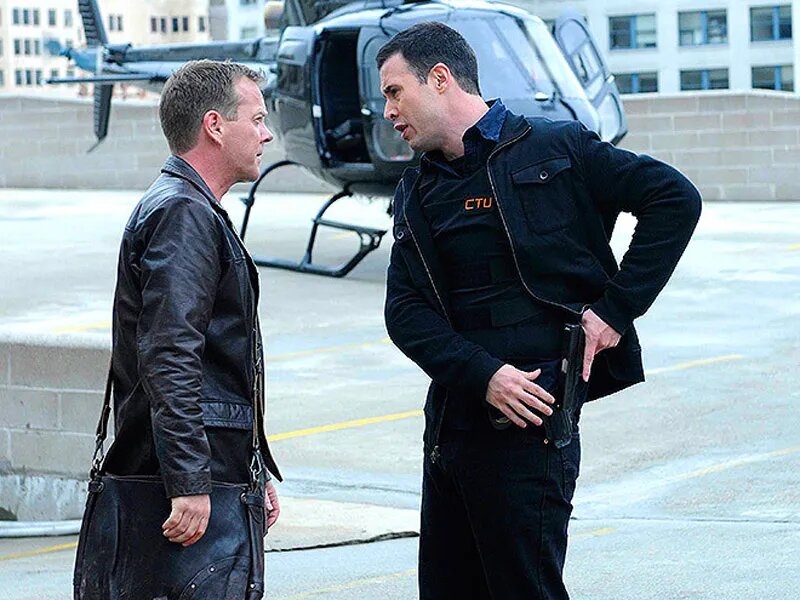 Prinze Jr. told ABC News, "I did 24, and it was terrible. I hated every moment of it. Kiefer was the most unprofessional dude in the world. That's not me talking trash. I'd say it to his face. I think everyone that's worked with him has said that."
Meryl Streep & Dustin Hoffman
It's only natural that there will be bumps in the road while filming a movie or show. Meryl Streep and Dustin Hoffman's feud on the set of Kramer v. Kramer was alarming.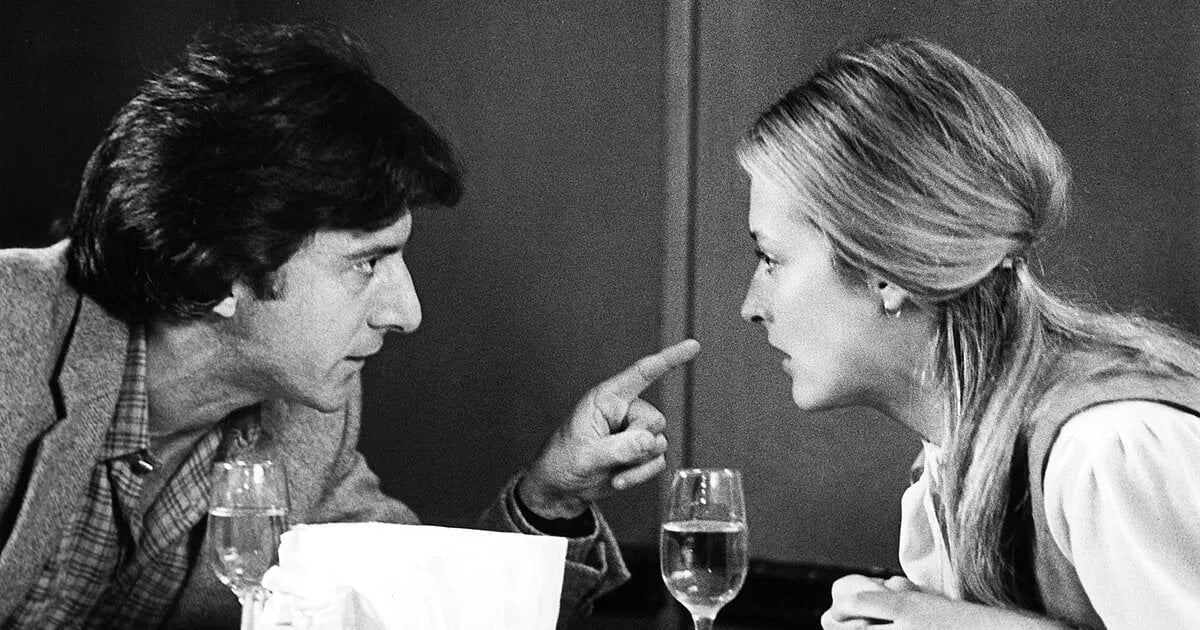 In a biography about Streep, it said that she tried to make changes to her character but Hoffman would snap at her. And, he made fun of her lover who recently passed away. That's just awful!
Lucy Liu & Bill Murray
It might be difficult to believe this one because Bill Murray seems like a great guy. However, when he and Lucy Liu were working together on Charlie's Angels, there was notable tension. Murray stopped a scene to make a comment to Liu.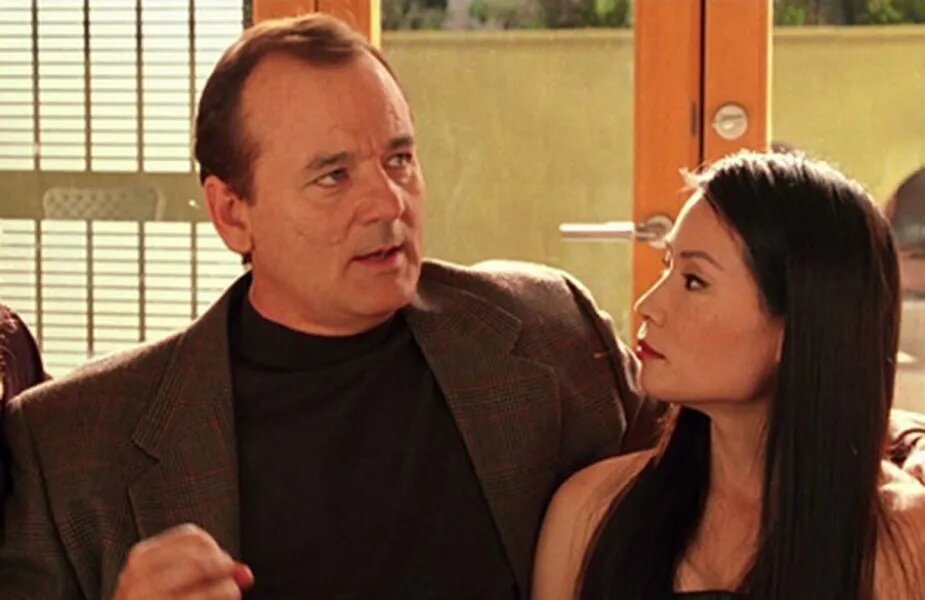 "I get why you're here, and you've got talent … but what in the [expletive] are you doing here? You can't act!" Drew Barrymore and Cameron Diaz were the actresses he directed the first comments toward.
LL Cool J & Jamie Foxx
"According to the Miami Dade Police, LL started pushing Foxx, his rival in the movie, and then punched him in the face while wearing a helmet," MTV shared. "LL Cool J told police that during the taping, he pushed Foxx to make the scene more believable since they were acting, though it wasn't scripted."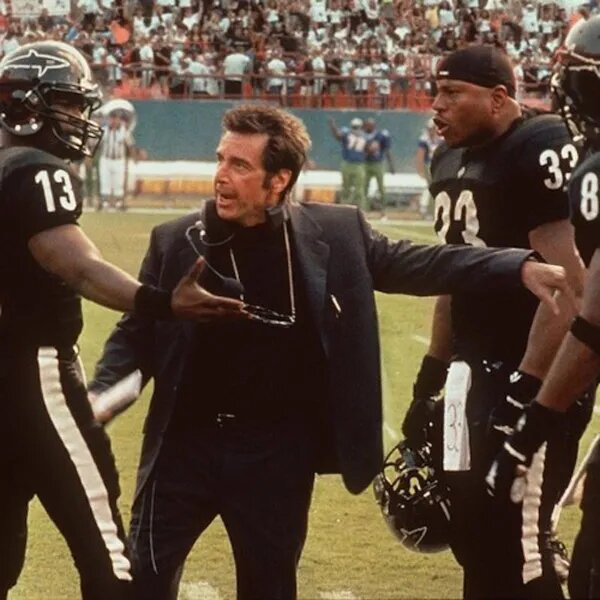 That sounds intense, but they ended up making amends.
Leonardo DiCaprio & Claire Danes
DiCaprio is known for his professionalism later on in his career, but it wasn't always like that back in the day. Claire Danes got to see a goofier side of DiCaprio, which annoyed her.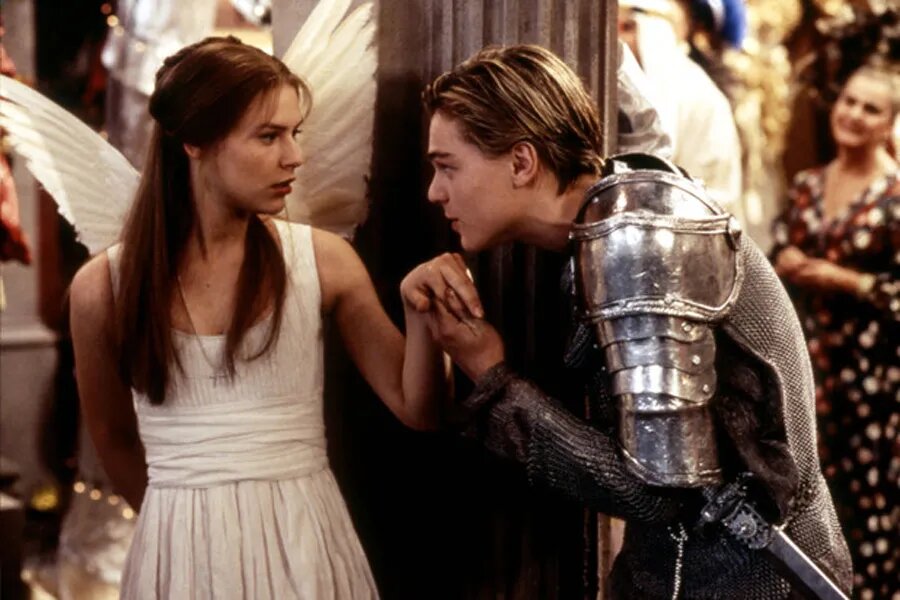 A report from Telegraph said, "Danes allegedly became fed up with DiCaprio's habit of playing pranks on the cast and crew, while Leo in his turn found Danes annoyingly reserved and uptight."
The Rock & Vin Diesel
These two massive stars and alpha-male personalities were bound to cause some rifts both on and off-set. Naturally, this created some issues.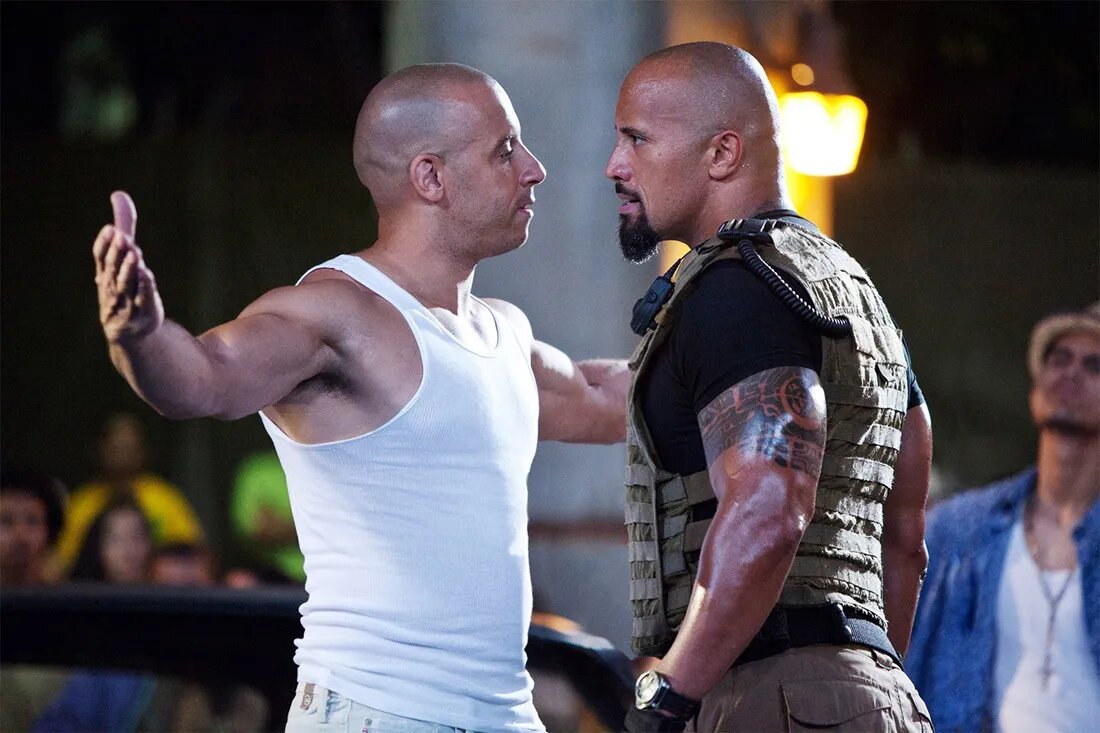 "Some [male co-stars] conduct themselves as stand-up men and true professionals, while others don't," The Rock shared on Instagram. The ones that don't are too chicken [expletive] to do anything about it anyway. Candy [expletive]."
Anthony Daniels & Kenny Baker
Pictured here are two robots from a galaxy far, far away…not getting along. C-3PO and R2-D2 were wonderful together on-screen but off-screen it wasn't good. One day Daniels attempted to say hi to Baker but didn't get the same response back.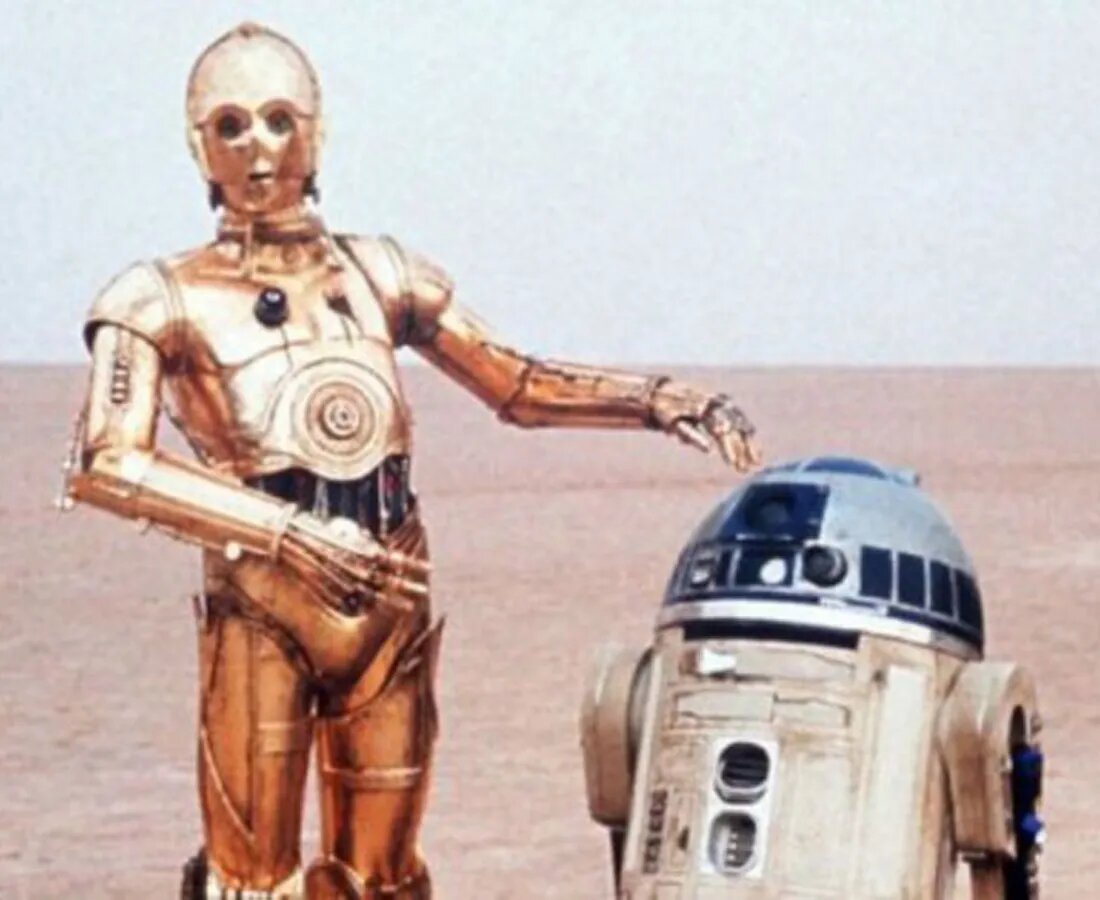 "I was blazing with rage. It was the rudest thing anyone had ever done to me. I was furious. It was unbelievable," Daniels said, referring to the encounter.
James Franco & Tyrese Gibson
The two actors were in a 2006 movie called Annapolis, which didn't do much for their careers. Gibson didn't get along well with Franco and told Playboy that he wouldn't work with him again.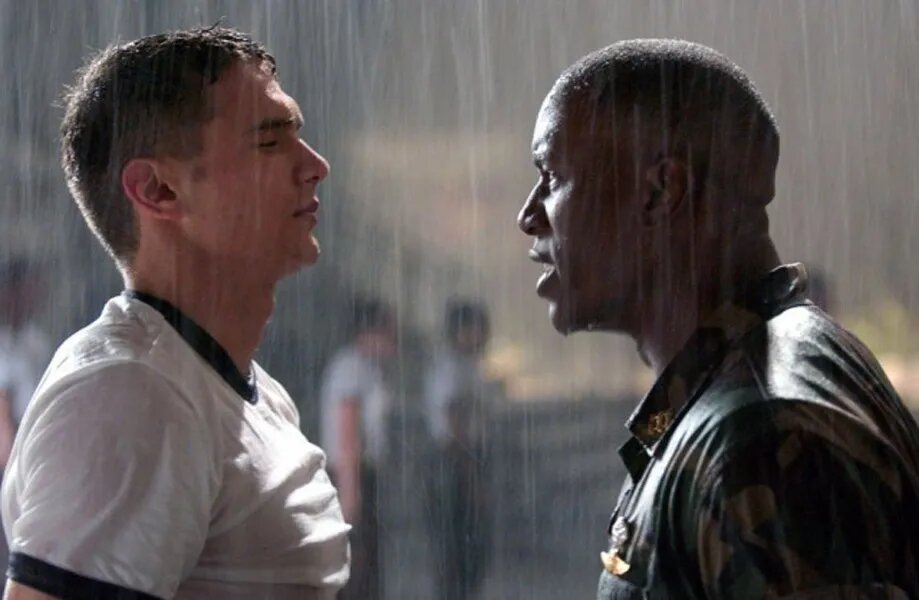 Franco tried to patch things up, but it didn't work. He recalled, "We've made up, or I tried to make up with him. Maybe I was too into that role. I don't try to be mean to anybody on a movie."
Charlie Sheen & Selma Blair
Well, this very well might be one of the many reasons why Sheen got booted from Hollywood. Sheen claimed that Blair was the problem when she played his girlfriend in Anger Management. But, she felt differently.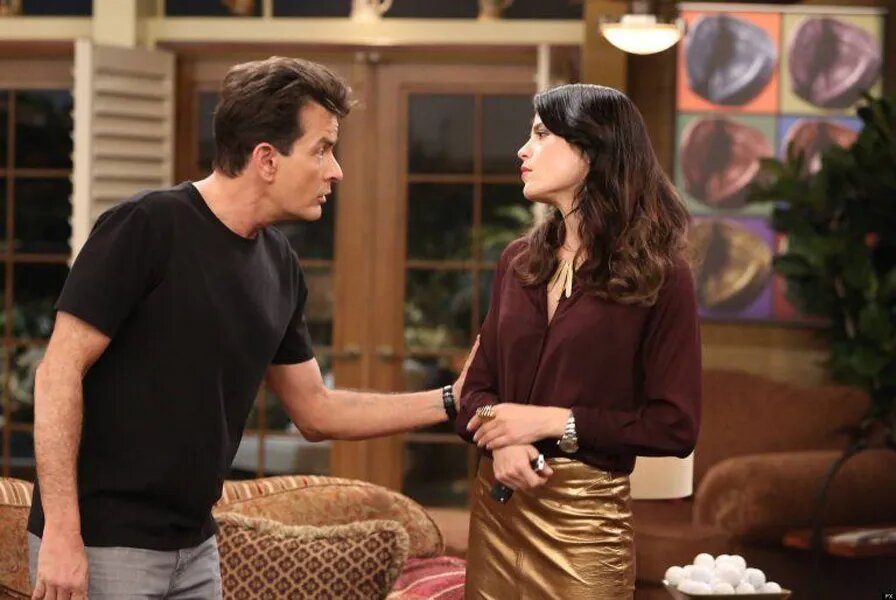 Blair said that Sheen didn't boast a good work ethic, a comment which made Sheen go crazy. Reportedly, he fired her through a text message full of swear words – Blair retaliated by threatening to sue him.
Channing Tatum & Alex Pettyfer
Despite these two played good friends in Magic Mike, they didn't have the same rapport in real life. Tatum was reportedly upset with Pettyfer's bad attitude on set.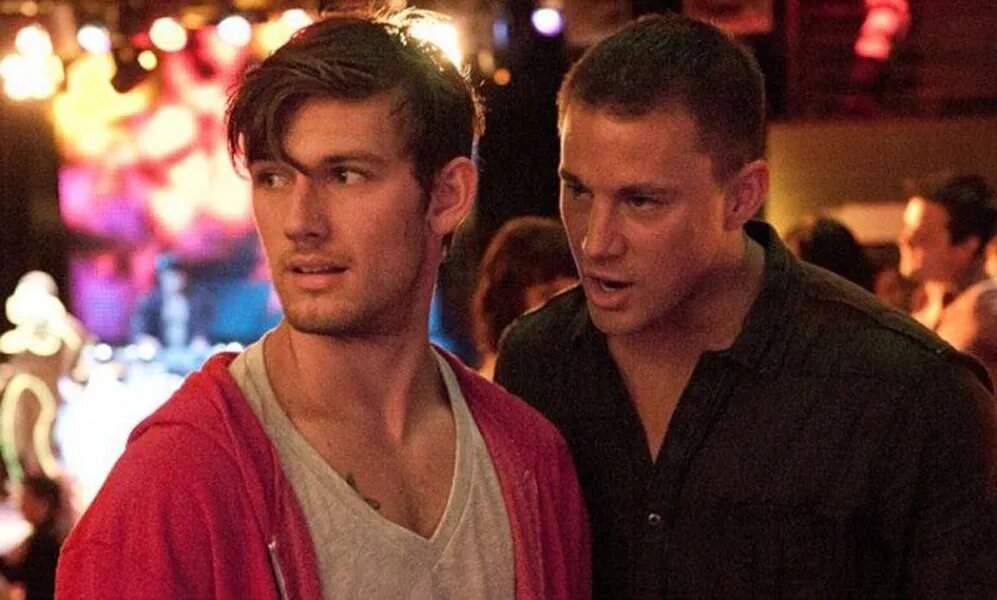 Pettyfer acknowledged this by saying, "It's true. Channing Tatum does not like me — and for many reasons [and] many being my own fault."