Celebrities Who Don't Believe in God
God's existence has been a mysterious topic since the dawn of time. While there is an agreement by many that there is a divine power in the world, many cultures developed their own form of religion worldwide.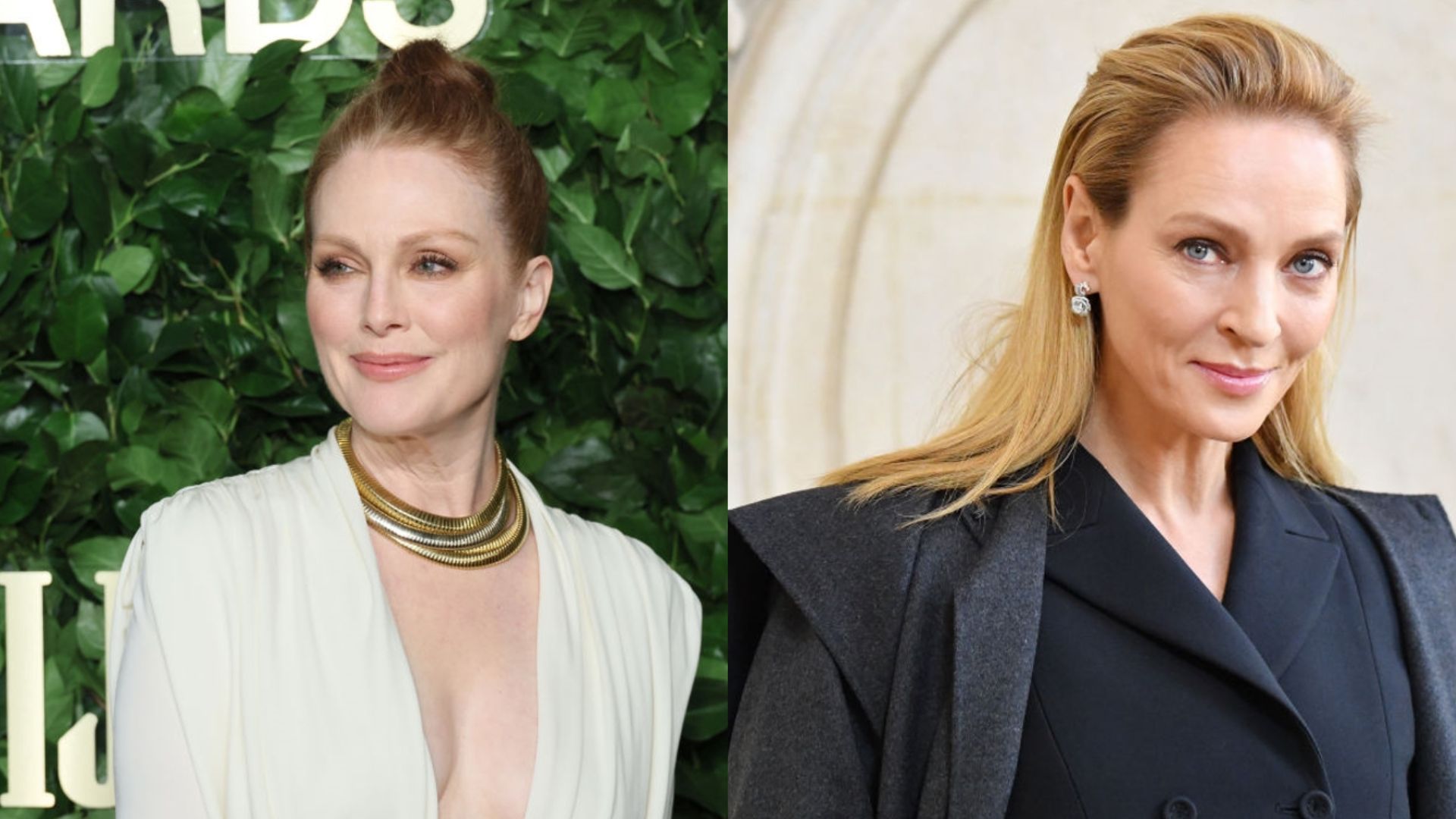 However, there are countless people around the globe who do not have a set belief system known as atheism, or people who may have spiritual guidance but still don't believe in God. Celebrities too, are not immune to this belief. Here are a few of the celebrities who ascribe to atheism.
Joaquin Phoenix
Joaquin Phoenix is known mostly for his dark and unconventional characters in movies and television shows. Joaquin has won various awards, such as an Academy Award, a British Academy Film Award, a Grammy Award, and two Golden Globe Awards.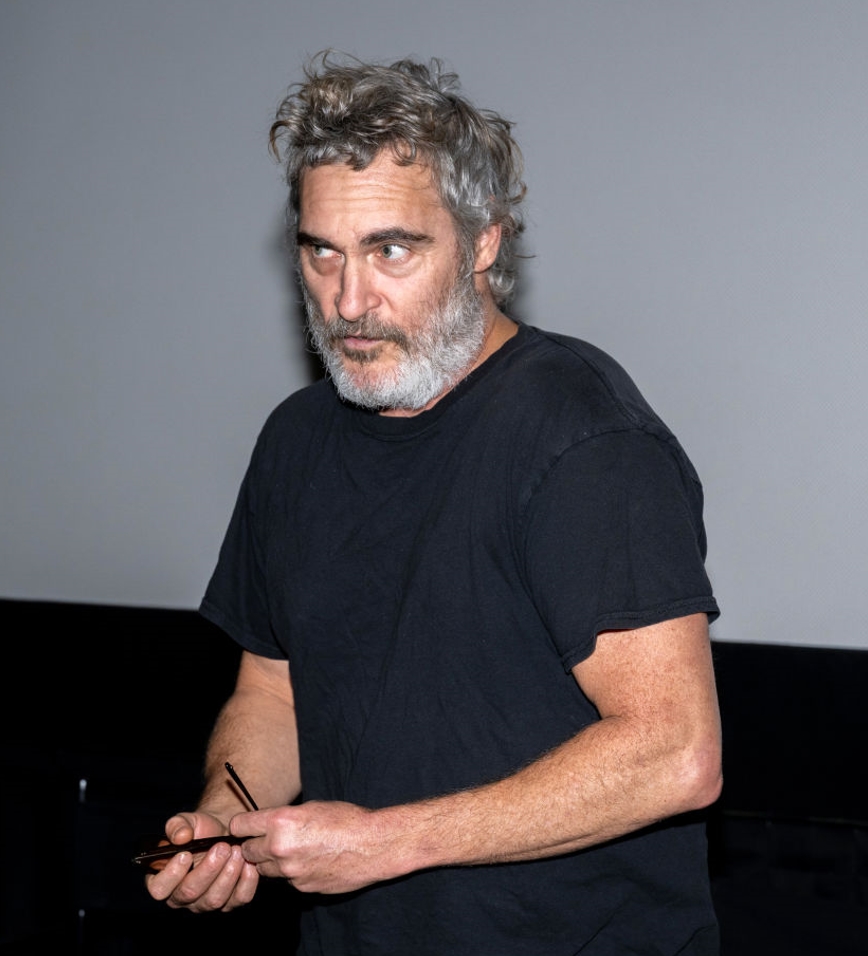 Joaquin was actually cited in a common book "Amazing Truths: How Science and the Bible Agree." In the citation, he stated that he did not believe in God, religion, or even the concept of a soul. This is truly amazing to hear since his parents were fully involved with the group Children of God. Joaquin also admitted to being an atheist in the Nylon Guys magazine.
Daniel Radcliffe
Daniel Radcliffe got a taste of fame early in his childhood. Most commonly known for his role in "Harry Potter," Radcliffe became famous at the young age of 10 years old for the movie "Harry Potter and the Sorcerer's Stone."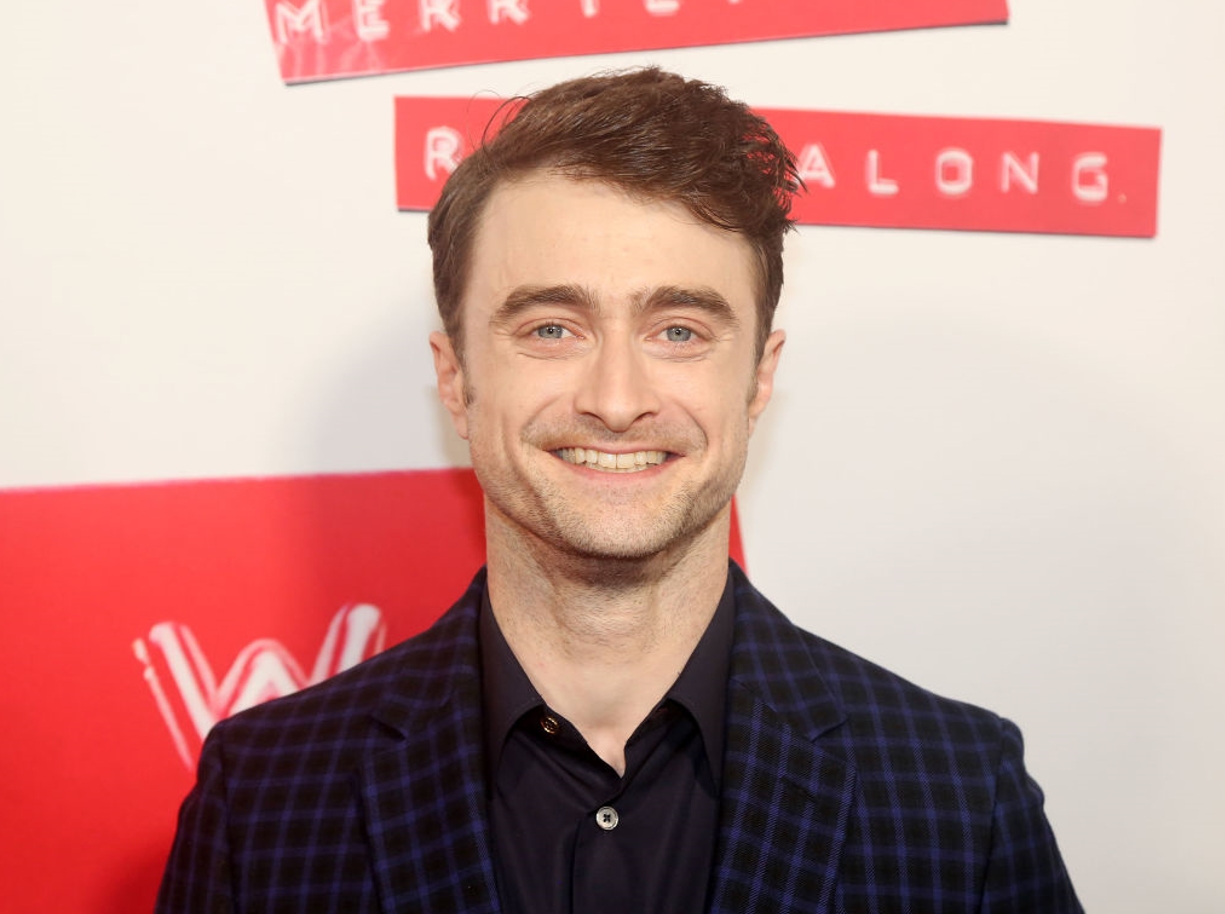 Radcliffe recently admitted in an interview with The Telegraph that he was an atheist. While born to a Protestant father and a Jewish mother in London, Daniel spoke with Parade Magazine, noting that religion leaves no room for human complexity. He even goes on to say that faith needs to stop impacting legislation and include sex education in schools.
Keira Knightly
Keira Knightly had success at a young age with a brief role in a British series called "Screen One." Keira has a deep passion for raising funds and awareness for many different groups like Amnesty International, WaterAid, the American Library Association, Comic Relief, Women's Aid, and The Spinal Muscular Atrophy Trust.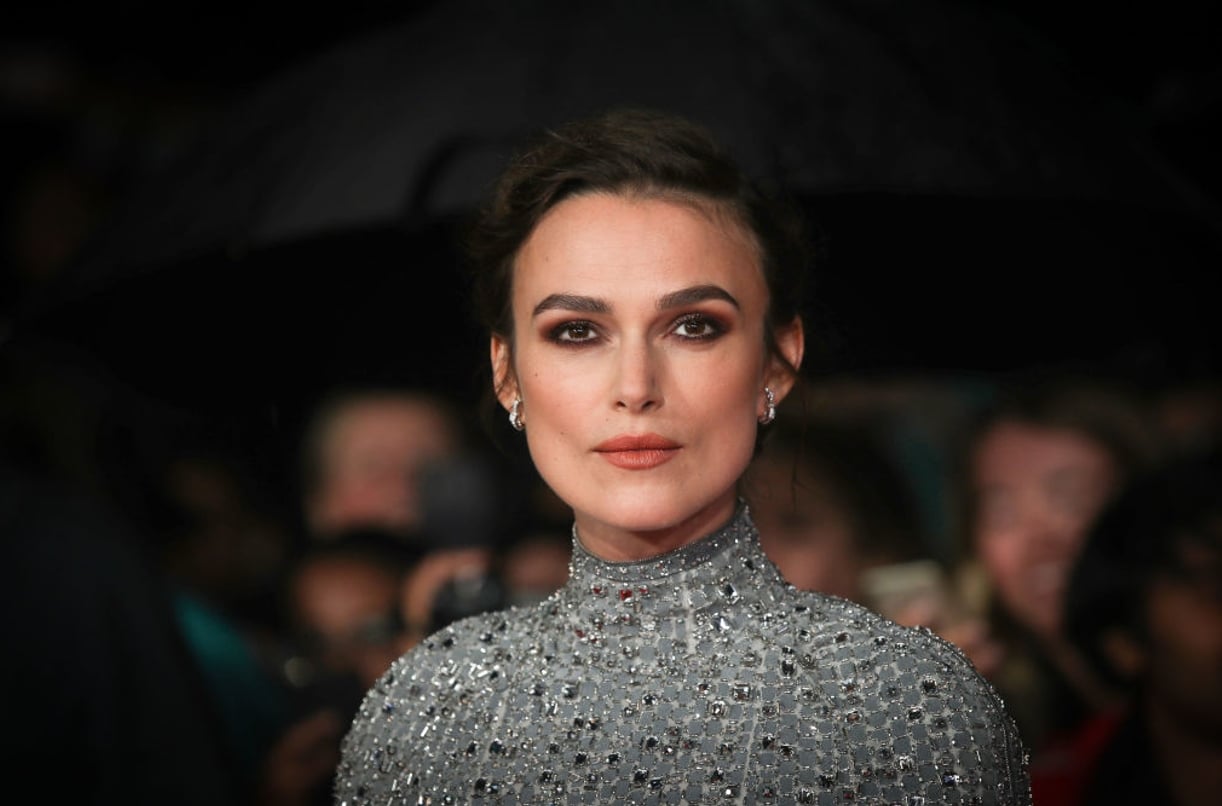 Keira has been open on several occasions when discussing her religious beliefs, stating that she does not believe in God. In an interview with Interview Magazine, she expresses the wish for a belief in God, to be able to simply ask for forgiveness and to be forgiven.
Kevin Bacon
Kevin grew up in Philadelphia and began his successful acting career at the age of 20. Bacon has won many different awards like a Golden Globe Award a Screen Actors Guild Award, and even earned a nomination for a Primetime Emmy Award.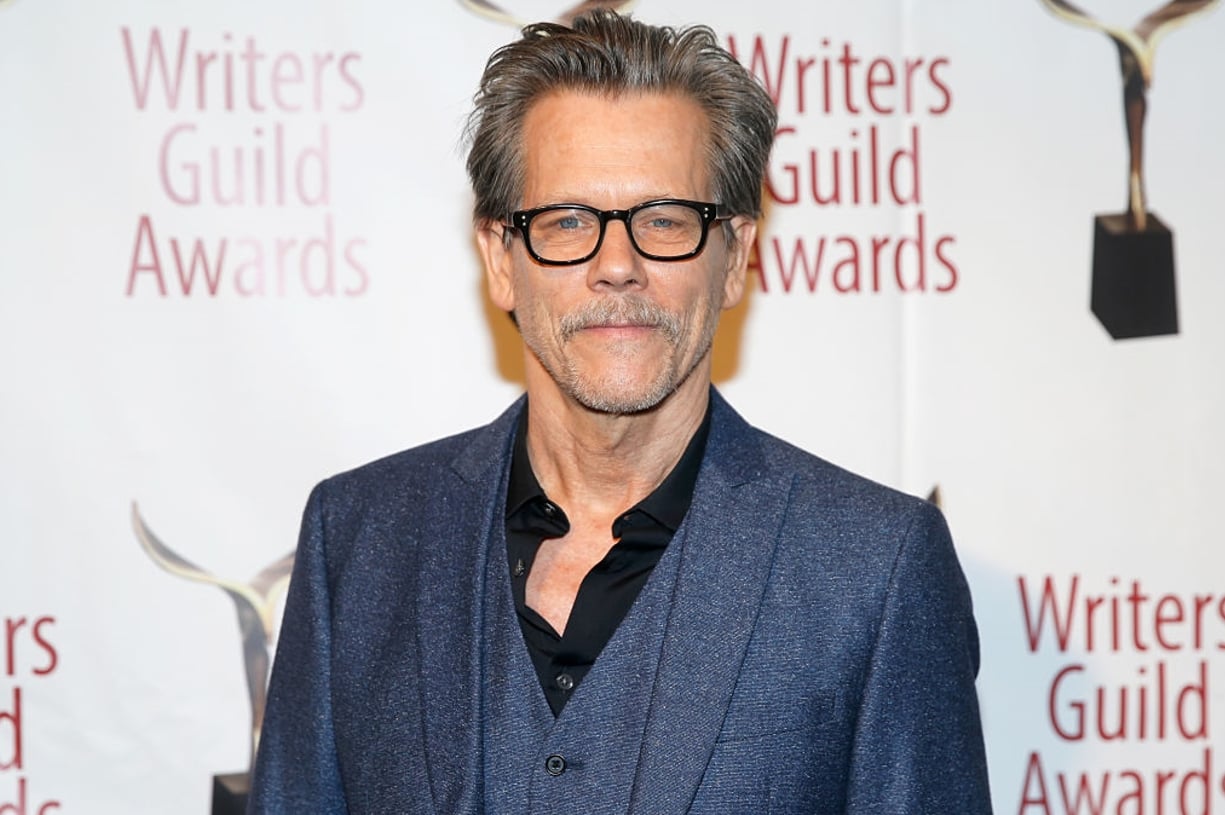 In another interview on The Telegraph, Kevin notes that he is happily atheist. In another interview for The Times of London, Bacon states that he was extremely passionate about church and state separation. In Kevin's band, The Bacon Brothers, their song "Children" represents the harm inflicted on children by religious violence.
Brad Pitt
Brad Pitt is one of the most renowned American actors and film producers born in Shawnee, Oklahoma. Brad began his career in the 1990s, starring in "Thelma & Louise," "A River Runs Through It," and became an absolute star in Hollywood for his acting in "Legends of the Fall," and "Fight Club."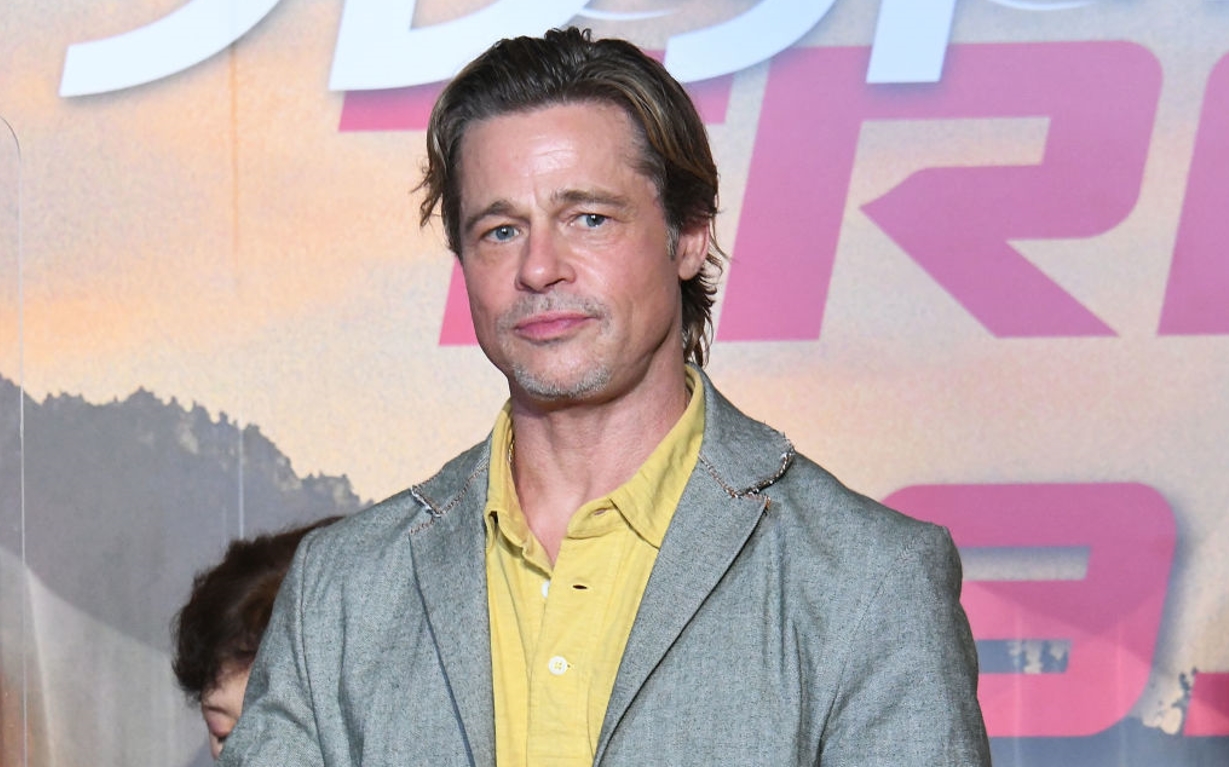 Brad has been extremely open about his religion and his spirituality. Pitt has most recently been on the record as being an atheist. Pitt believes that he is roughly 20% atheist and 80% agnostic.
Bjork
Bjork became a successful recording artist at the very young age of 11, after her hit single "I Love to Love" became a top in Iceland's Radio One. Bjork would go on to have an extremely successful career, with many albums having reached the top 20 in the U.S. Billboard 200 chart.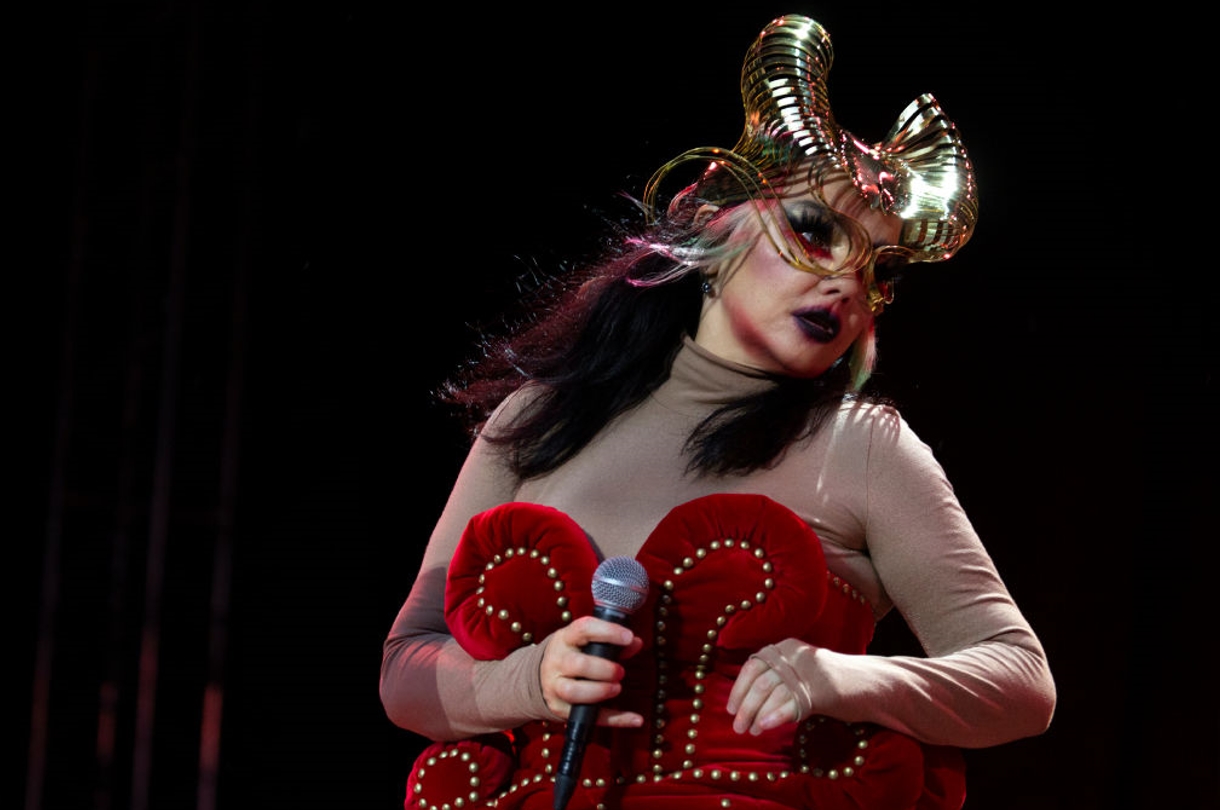 Bjork believes in one thing: herself, plain and simple. She has admitted on multiple occasions that she does not believe in any type of God. However, she did state that if she had to pick a single religion to conform to, it would be Buddhism. However, she also posted on Facebook that as she aged, she believed nature was her religion.
David Cross
David Cross is a well-known stand-up comedian, actor, director, and writer. David is most known for his HBO comedy series Mr. Show and even his role as Tobias Funke in the television series Arrested Development.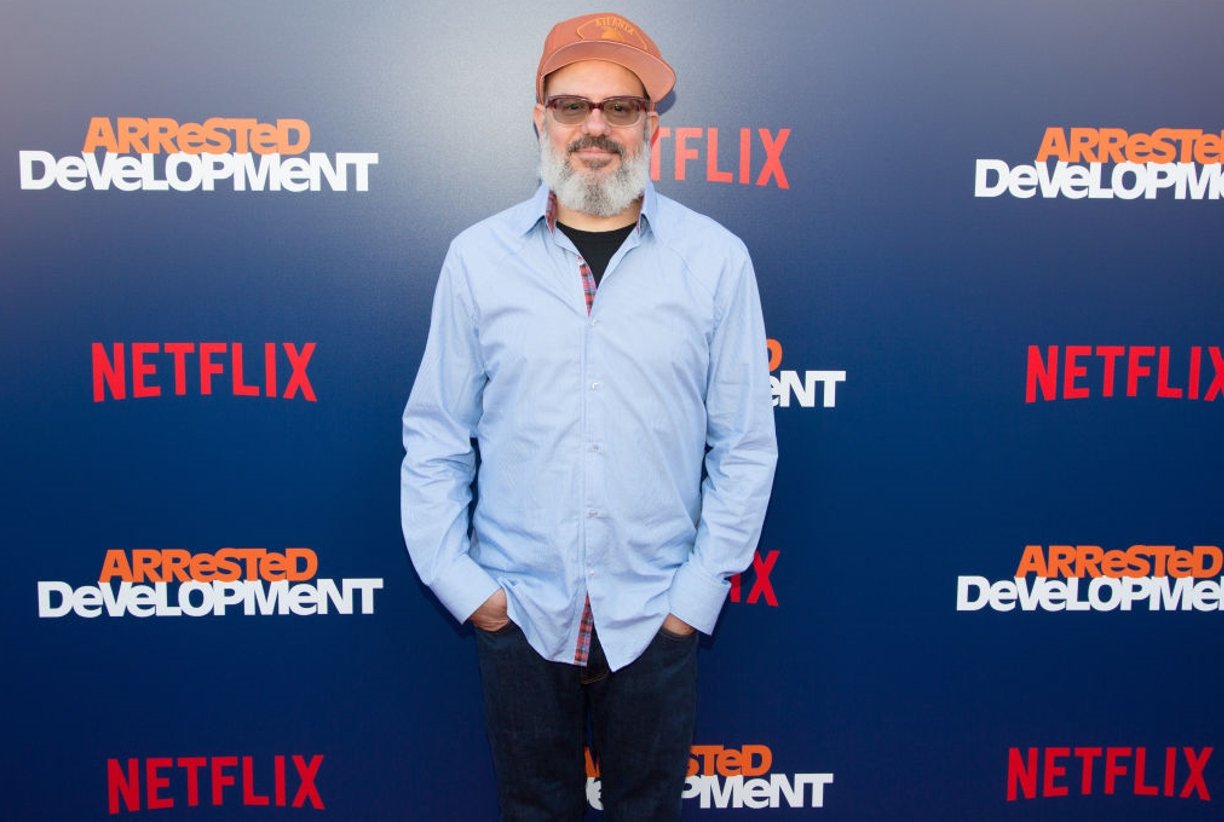 Despite the fact that David was brought up in a firmly Jewish family household, he did admit that he was an atheist. David admitted to being an atheist while on an appearance on ABC's "Politically Incorrect" on March 9th, 1998.
Bill Maher
Bill Maher was born in New York City in an extremely religious household with a Jewish mother and a Catholic father. Bill was raised Catholic until the age of 13, which ended because his father left the church due to its beliefs on abortion.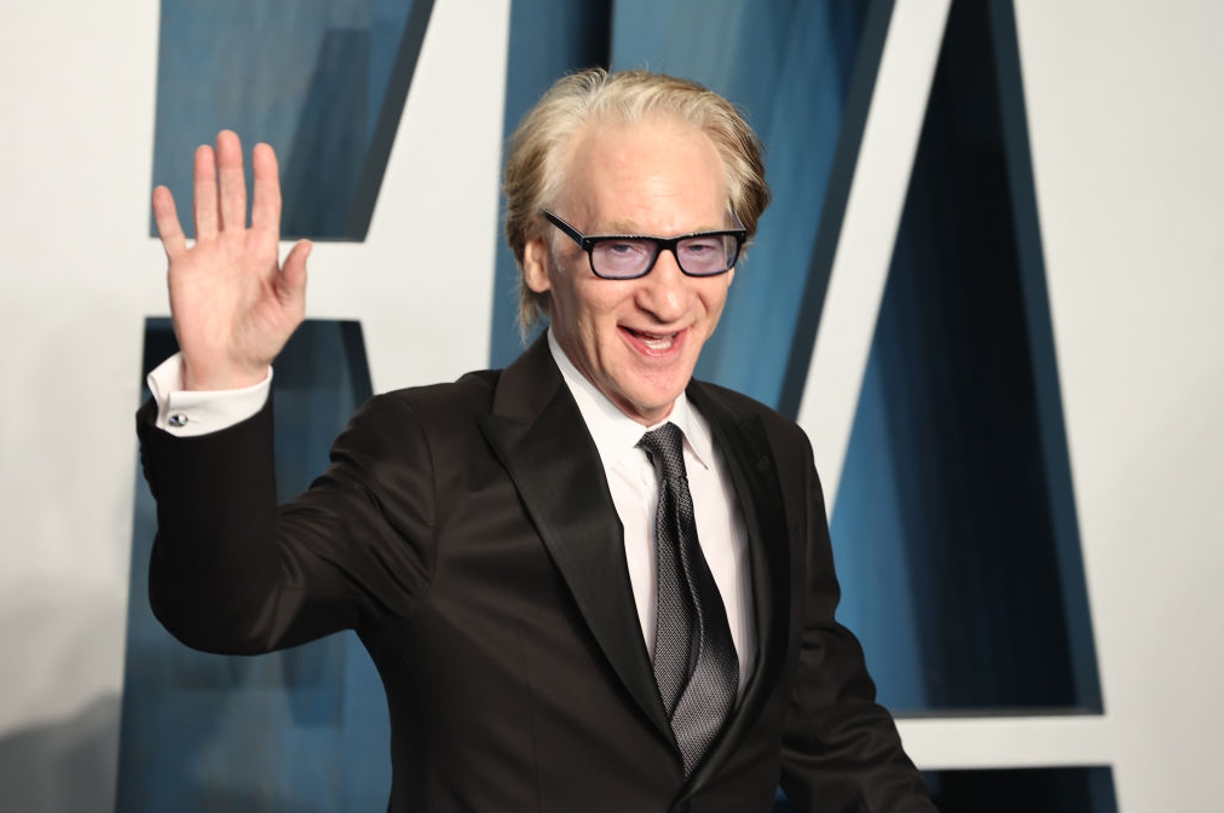 Bill fully believes in atheism and actually pulls a lot of his comedic routines from his beliefs. Most famously, Maher's film, "Religious," is one of the highest-growing documentaries of all time. In this documentary, Maher interviews religious believers of a variety of faiths, which always involve comedy relief. Maher concludes the movie with a warning about the dangers of religion. He would even go on to say, "New rule: If churches don't have to pay taxes, they also can't call the fire department when they catch fire. Sorry, reverend, that's one of those services that goes along with paying in. I'll use the fire department I pay for. You can pray for rain.", which was quoted in "Real Time".
Woody Allen
Woody Allen is an infamous film director, with roughly 50 films to his credit, including popular films like Manhattan and Annie Hall.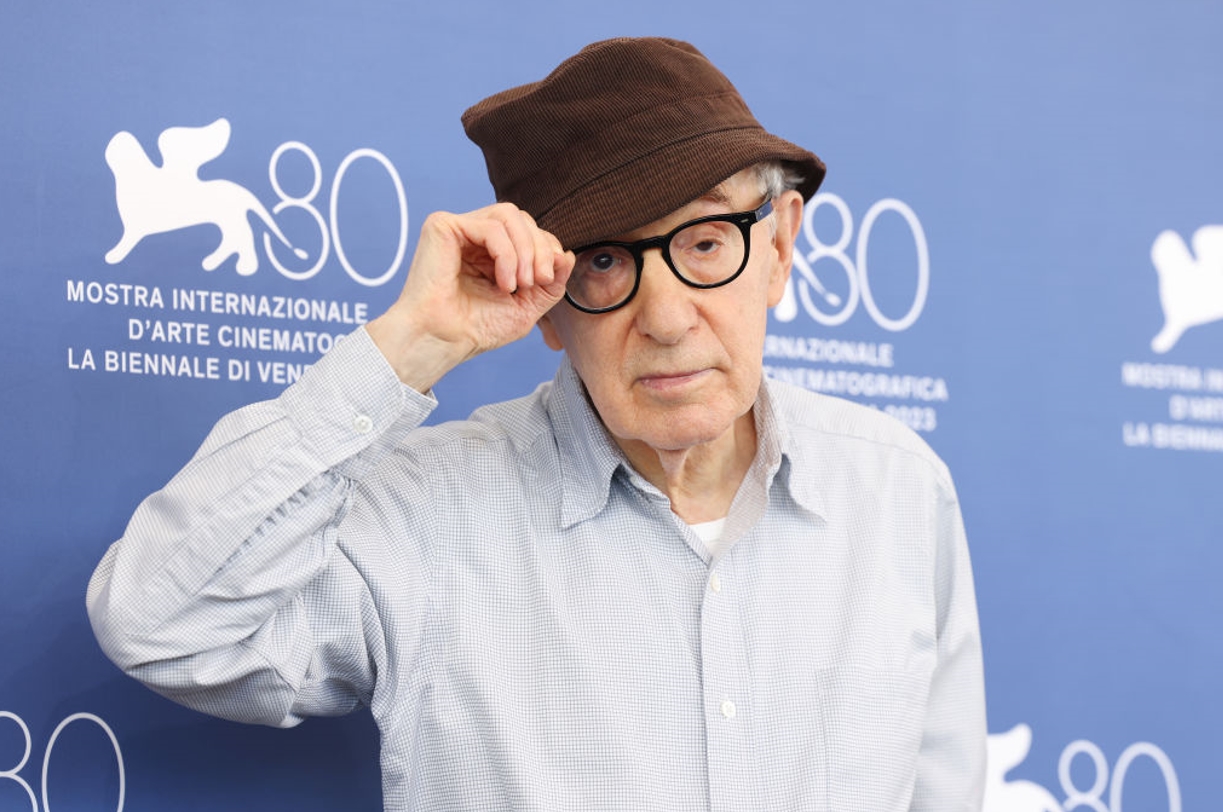 While Woody was growing up, he held deep Jewish values but rejected those beliefs later in life. Woody Allen is on record in the book "The Quotable Atheist," where he spoke on his beliefs. Woody believes that God existed before but is currently dead.
Helen Mirren
Helen Mirren is a well-known British actor and is actually the only performer to win the American and British Triple Crowns of Acting.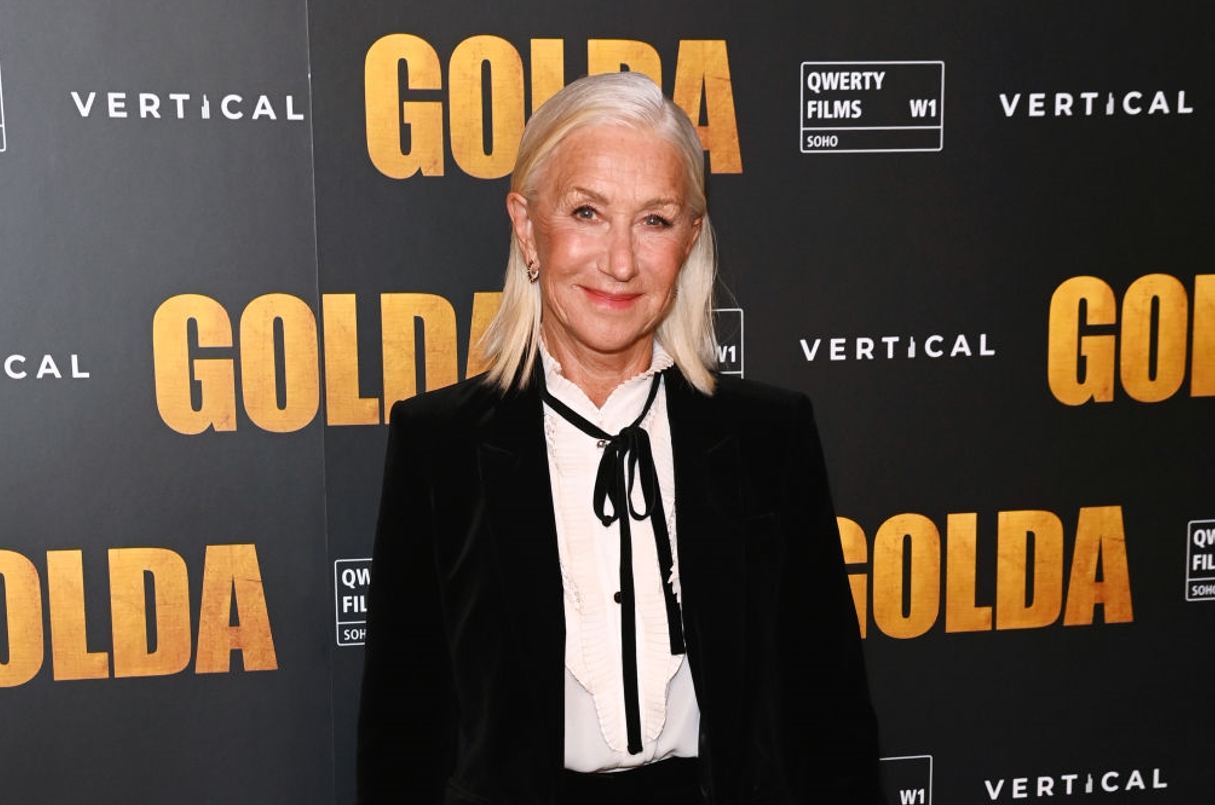 Helen is somewhat confused about her religious beliefs. In an exclusive interview with Esquire, Helen admitted that while she was a spiritual person, she did not believe in God. She describes herself as a Christian who doesn't believe in God. Furthermore, Hellen states that she believes in mythological things like Leprechauns and other figures that people have issues believing in.
Angelina Jolie
Angelina Jolie is an extremely well-known actress, mostly known for her reputation as a bold actress. Angelina gained fame for her major roles in Foxfire and Gia, but her most successful role came from Maleficent. In addition to her acting career, Angelina serves as a Goodwill Ambassador for the United Nations High Commissioner for Refugees.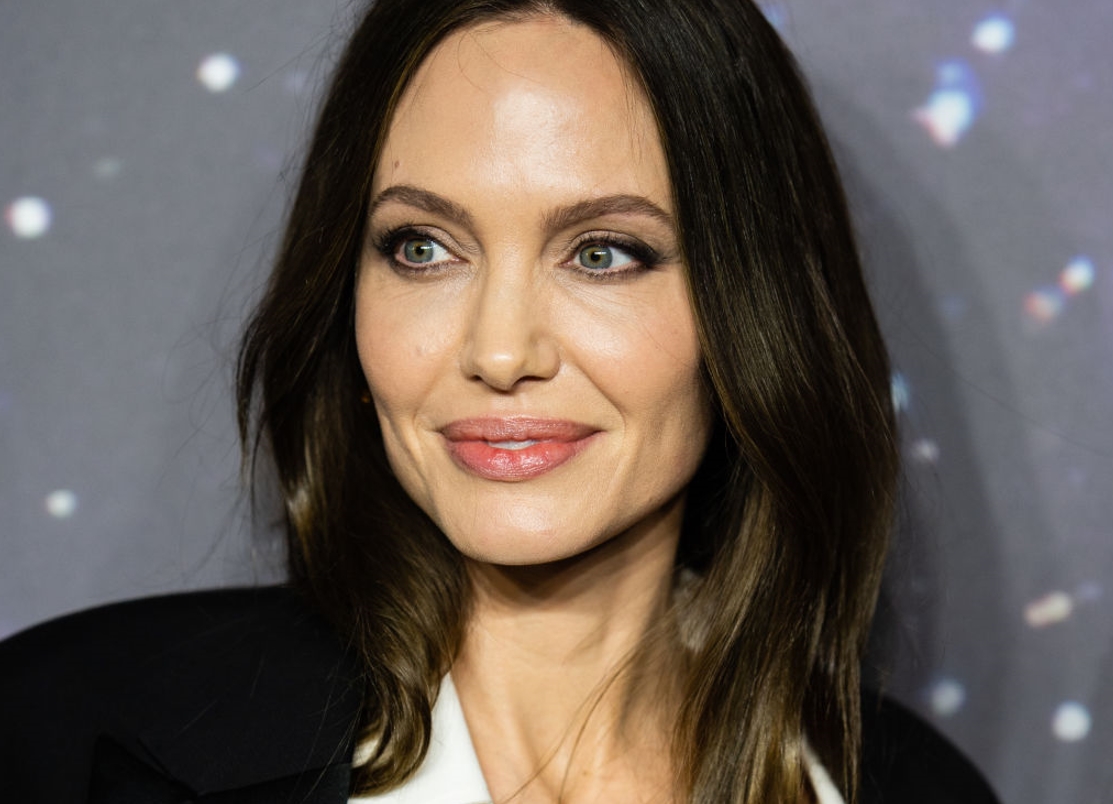 In an exclusive interview with People magazine, Angelina Jolie spoke briefly about her religious beliefs. She stated that she did not believe in a particular religion itself but does believe in a higher being. While she believed in a higher being, however, that higher being was not God. While responding to a question on the Onion A.V. Club, she states that there does not need to be a God for her.
Amber Heard
Amber Heard is a well-known actress, particularly now with her very public divorce with Johnny Depp. In addition to her divorce, she is also well known for her roles in All the Boys Love Mandy Lane, The Ward, Drive Angry, and London Fields.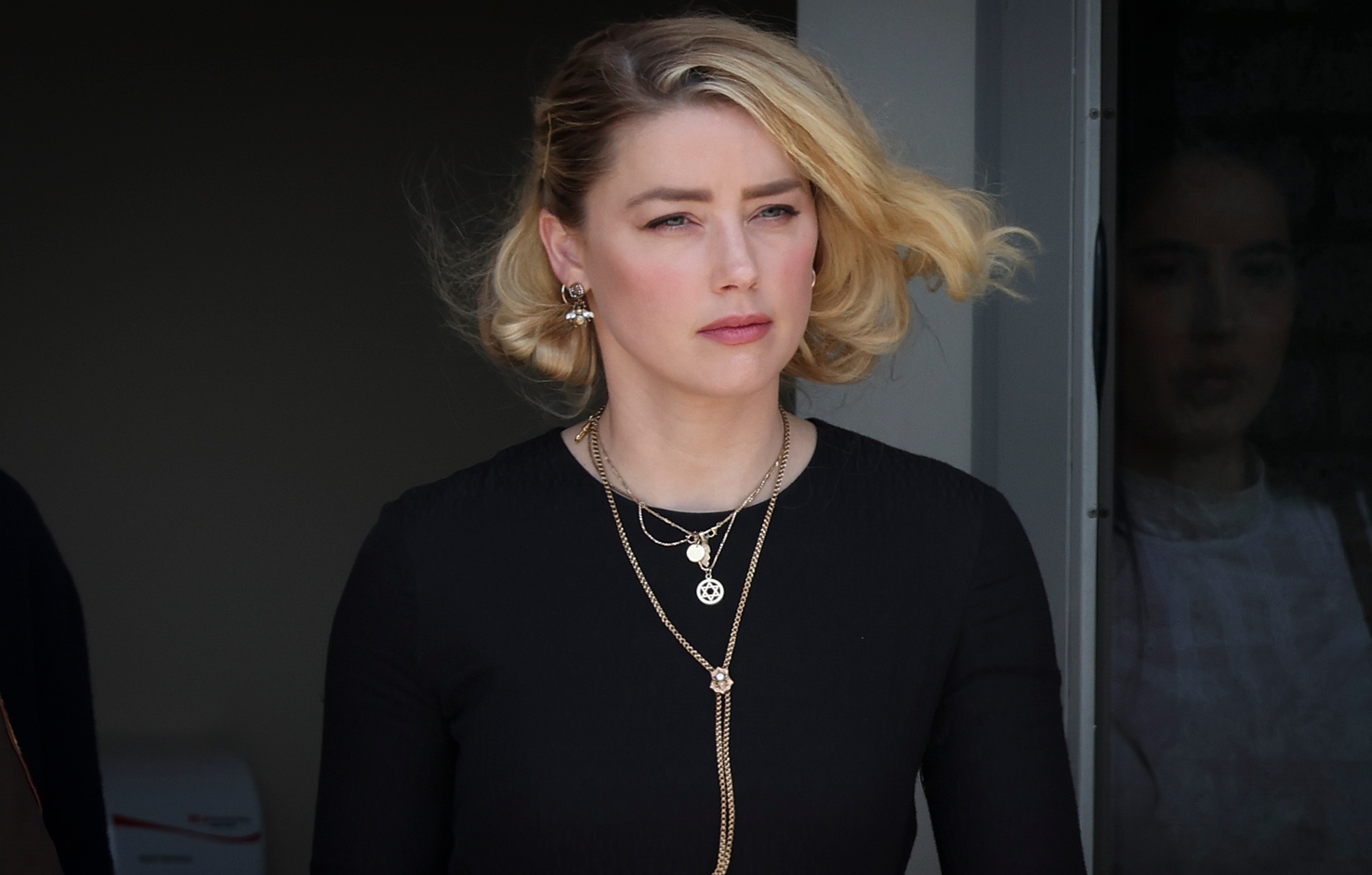 Amber declared that she was an atheist dating all the way back to her years in high school. Despite being raised Catholic, she started identifying as an atheist because of the death of her best friend in a car crash. Despite the fact that she is an atheist, she continues to support the rights of others in terms of religious beliefs.
Ian McKellan
Sir Ian Murray McKellen is a world-renowned English actor whose career has expanded over more than six decades. McKellen is well known for his role in The Lord of the Ring.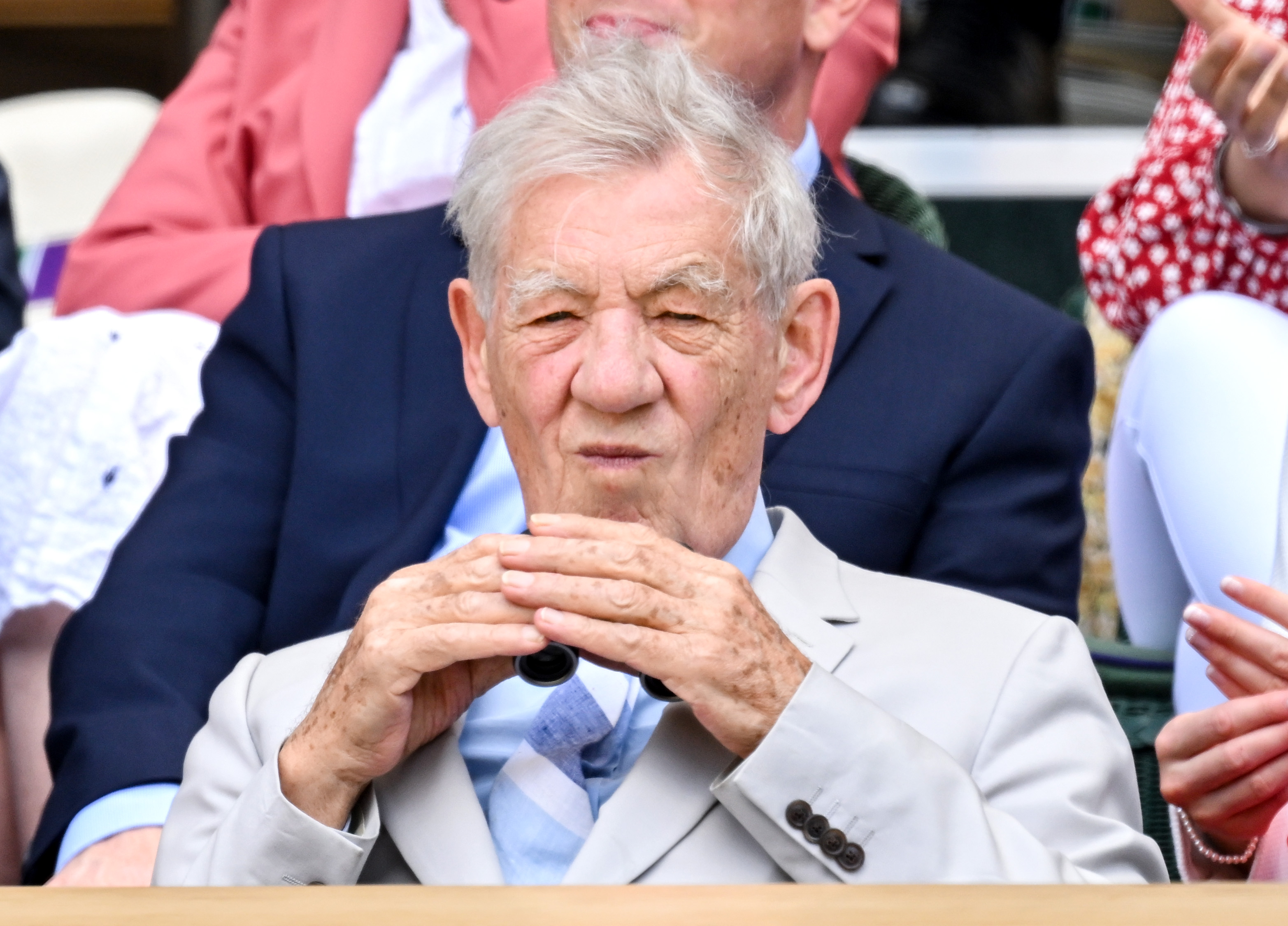 Ian is yet another popular celebrity who openly admits that he does not believe in God. He is on record stating that even if God did exist, he would not be in his life. As an openly gay man back in 1988, he became a founding member of the UK LGBT advocacy group, which advocated against discriminatory legislation.
Billy Joel
Billy Joel is arguably one of the greatest musicians of all time, known for his performances in both pop and rock music during the 1970s and 1980s. Billy Joel won an impressive six Grammys: Record of the Year and Song of the Year for "Just the Way You Are" (1978), Album of the Year and Best Pop Vocal Performance Male for "52nd Street" (1979), Best Pop Vocal Performance Male for "Glass Houses" (1980), and in 1991 received the Grammy Legend honor.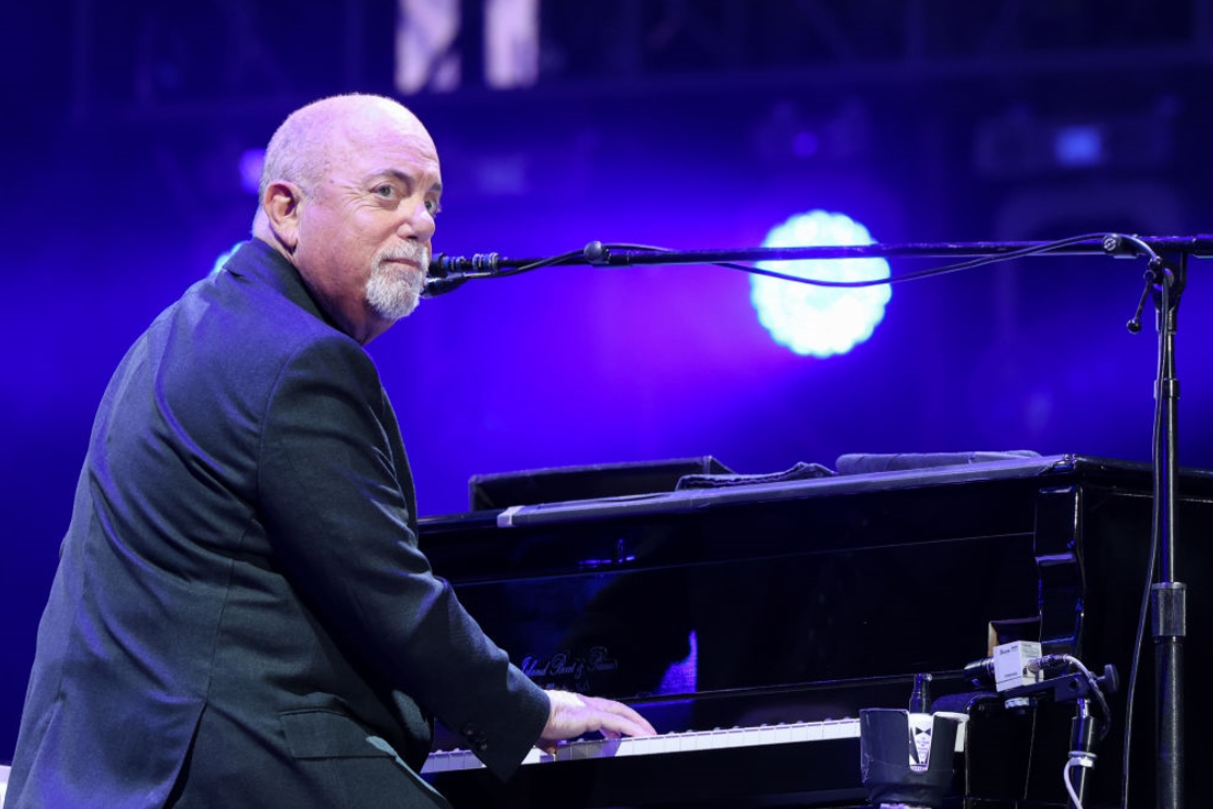 Even the infamous Billy Joel has doubts about the certainty of God. Billy went on record in 1982 through the book "Rock Stars," in which he clearly states that he is an atheist. He also discussed the topic of karma with Howard Stern, emphasizing that he believes in karma but not with a religious aspect.
Kathy Griffin
Kathy Griffin is a famous stand-up comedian and is well known for her improv skills. In addition to her role in Hollywood, Griffin is a firm believer in LGBT rights, AIDS awareness, and many other social and political causes.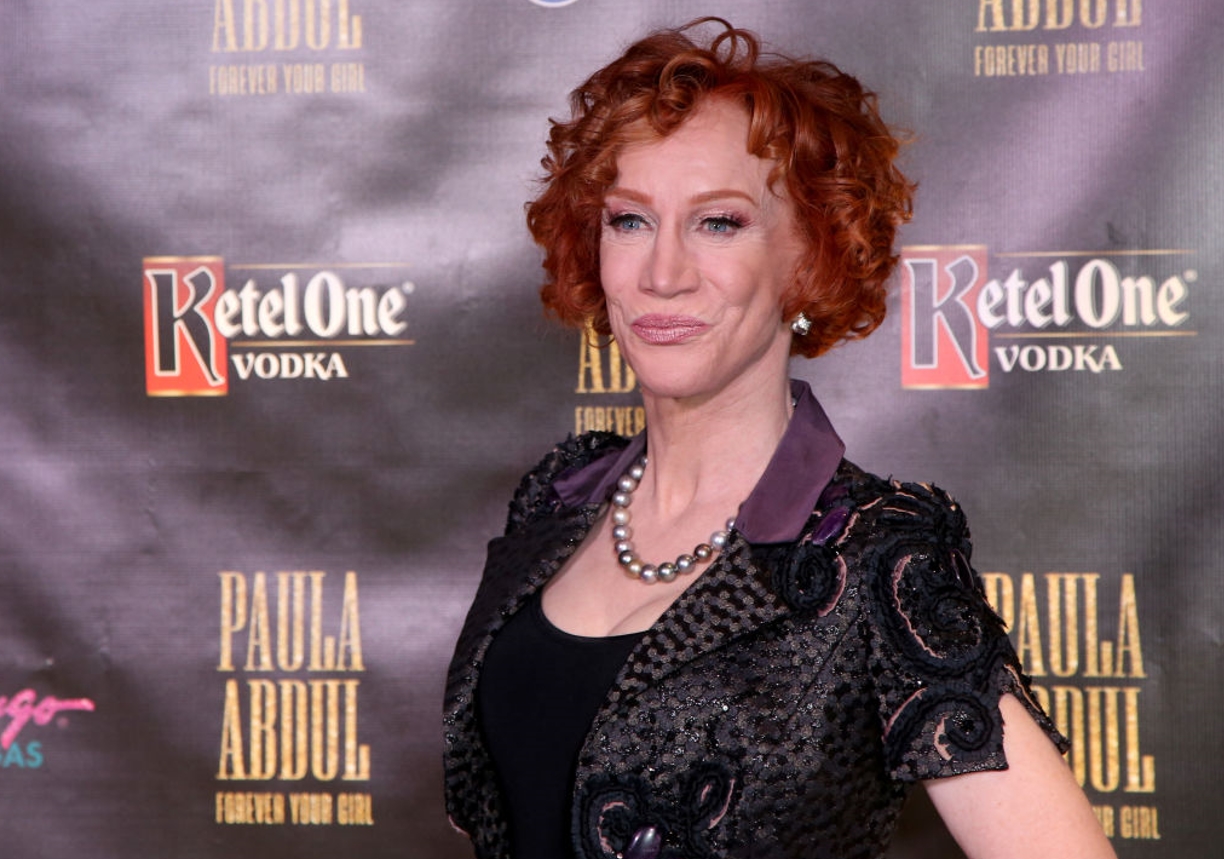 Kathy Griffin has been firmly established as a proclaimed atheist since 2007 despite being raised in a Catholic household. Kathy proclaimed at the Emmys in 2007 that Jesus did not help her win her prize – what a time to announce it! Kathy firmly believed that the esteemed award was her new "God." Kathy frequently criticizes organized religion and describes herself as a militant atheist.
John Lennon
John Lennon was an infamous English singer, songwriter, musician, and fierce peace activist. Lennon was extremely popular as he was the founder of the infamous group The Beatles.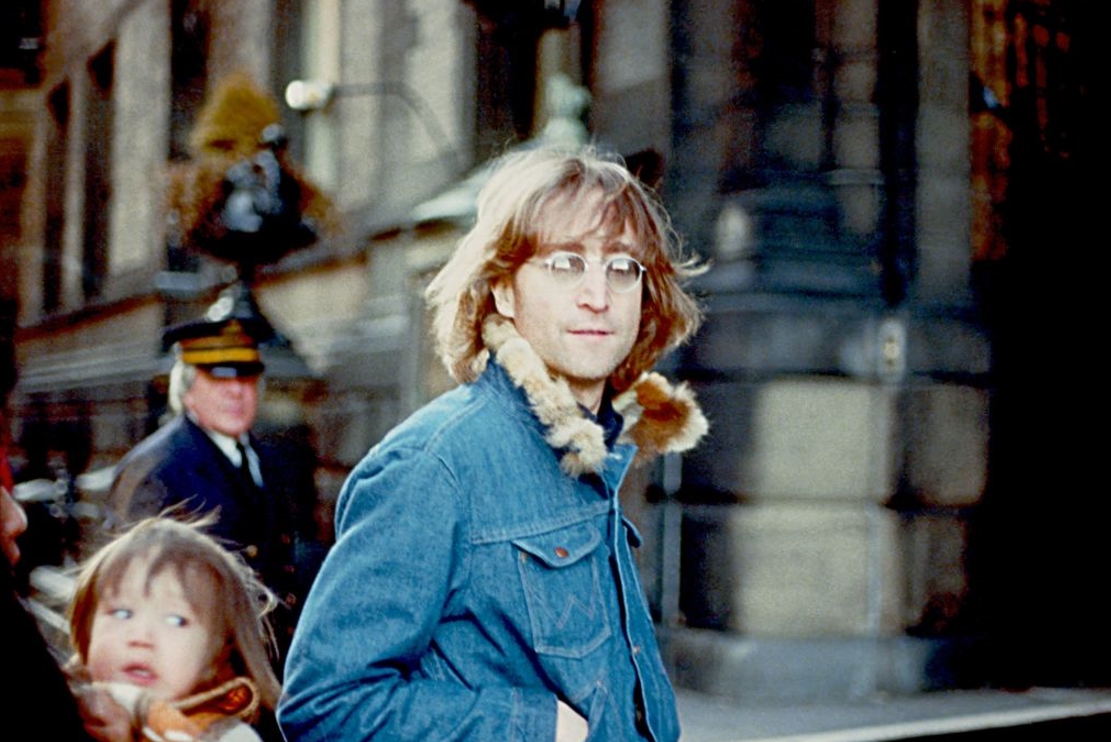 While being raised in a Christian household, he would go on to express disappointment with a few aspects of organized religion. John Lennon was very open about his religious beliefs, infamously translated through his song "God." In this song, Lennon questions the existence of God and proclaims he is an atheist.
Howard Stern
Howard Stern is a prominent American broadcaster and media personality who is mostly known for his radio show The Howard Stern Show. One of the most outspoken Hollywood figures, Howard is very adamant about his religious beliefs.
On his own show, he has a very depressing outlook on the afterlife, he believes you simply sit in a box and get eaten by worms when you die, nothing else happens. He sometimes equates the pope wearing a hat and parading around with a purse as the same as an African painting his face white and praying to a rock.
Uma Thurman
Uma had an interesting upbringing as her father was a professor of Indo-Tibetan Buddhist Studies, who even was an ordained Buddhist monk for three years. Uma is well known for her brilliant performance in Hysterical Blindness, which won her the Golden Globe for Best Actress in a Television Film.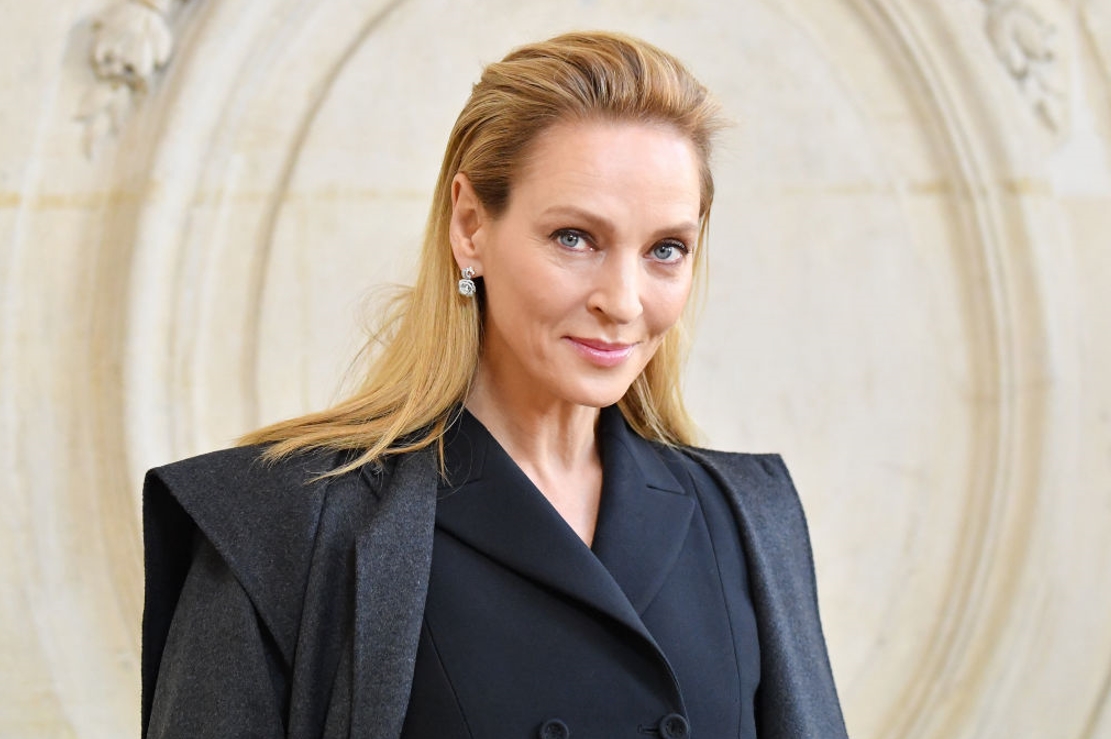 It may be relatively unsurprising to find out that Uma is an atheist. However, it is extremely surprising to know that her father is an academic Buddhist. Uma does not prescribe Buddhism or the belief in God but does follow a few of the religion's teachings.
Seth MacFarlane
Seth MacFarlane is one of the most successful American animators of all time, thanks to being the creator of Family Guy and The Orville and even the co-creator of American Dad! And The Cleveland Show.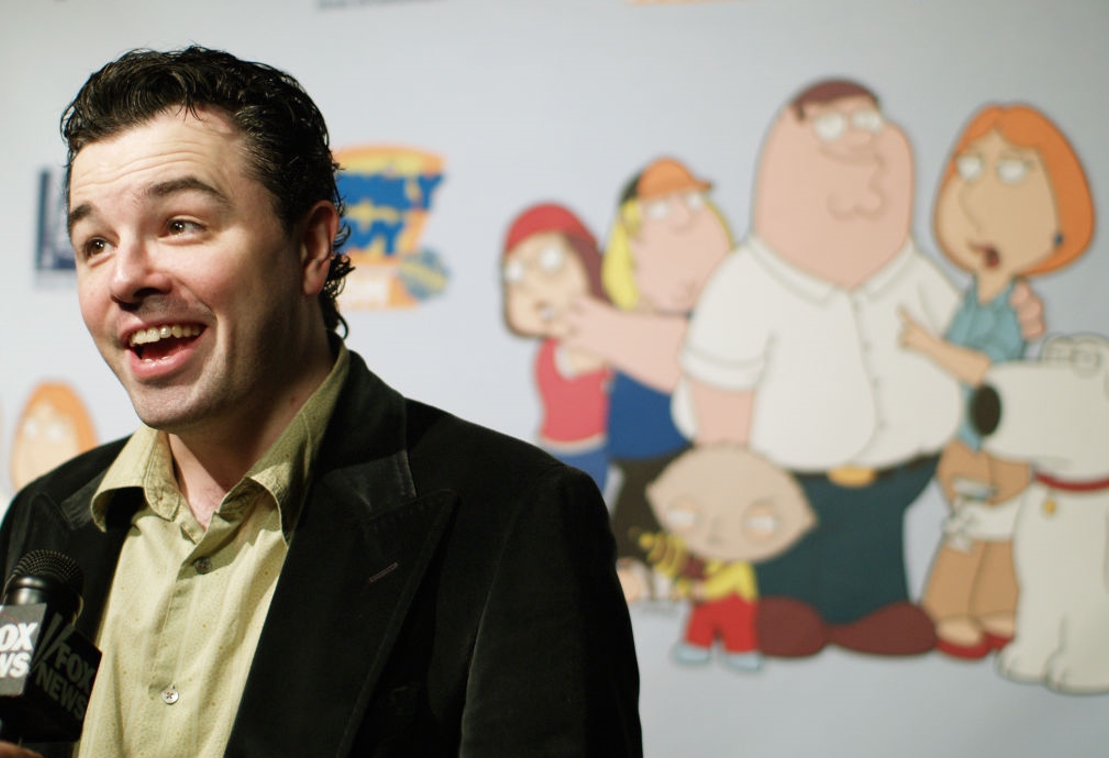 Seth spoke to an editor of Esquire and was very open about his religious beliefs. MacFarlane even went on to call out other atheists to speak out more about their beliefs. MacFarlane is extremely vocal in his beliefs for atheism, gay rights, and many other social and political movements. He even stood firm in his beliefs when he missed his flight on arguably the best day possible to miss a flight, 9/11, which hit the North Tower of the World Trade Center. MacFarlane attributes this to a coincidence and not the makings of the man living in the sky.
Julianne Moore
Julianne Moore, also known as Julie Anne Smith, is a prominent actress known for her roles in emotionally troubled women. Moore would win an Academy Award-winning Best Actress in 2014 for "Still Alice" and Best Actress at the Cannes Film Festival for "Maps to the Stars."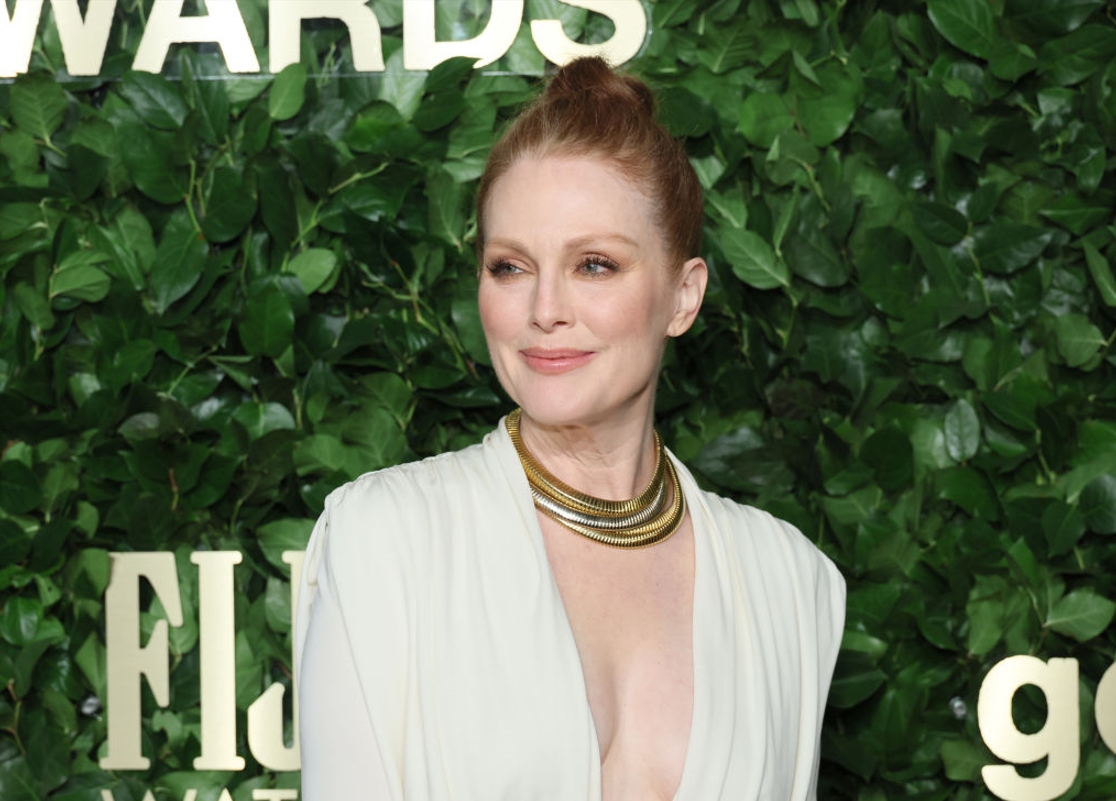 While speaking to a reporter for The Hollywood Reporter, Julianne did admit that she did not believe in God. She states that she does not believe in God and has a strong sense that meaning is imposed in a chaotic world. Her faith in God ceased at a very young age when her mother died when she was 5.
Alan Cumming
Alan Cumming is a Scottish actor known for his many roles on stage and on screen, who has earned many awards like a BAFTA Award, an Emmy Award, two Tony Awards, and an Olivier Award.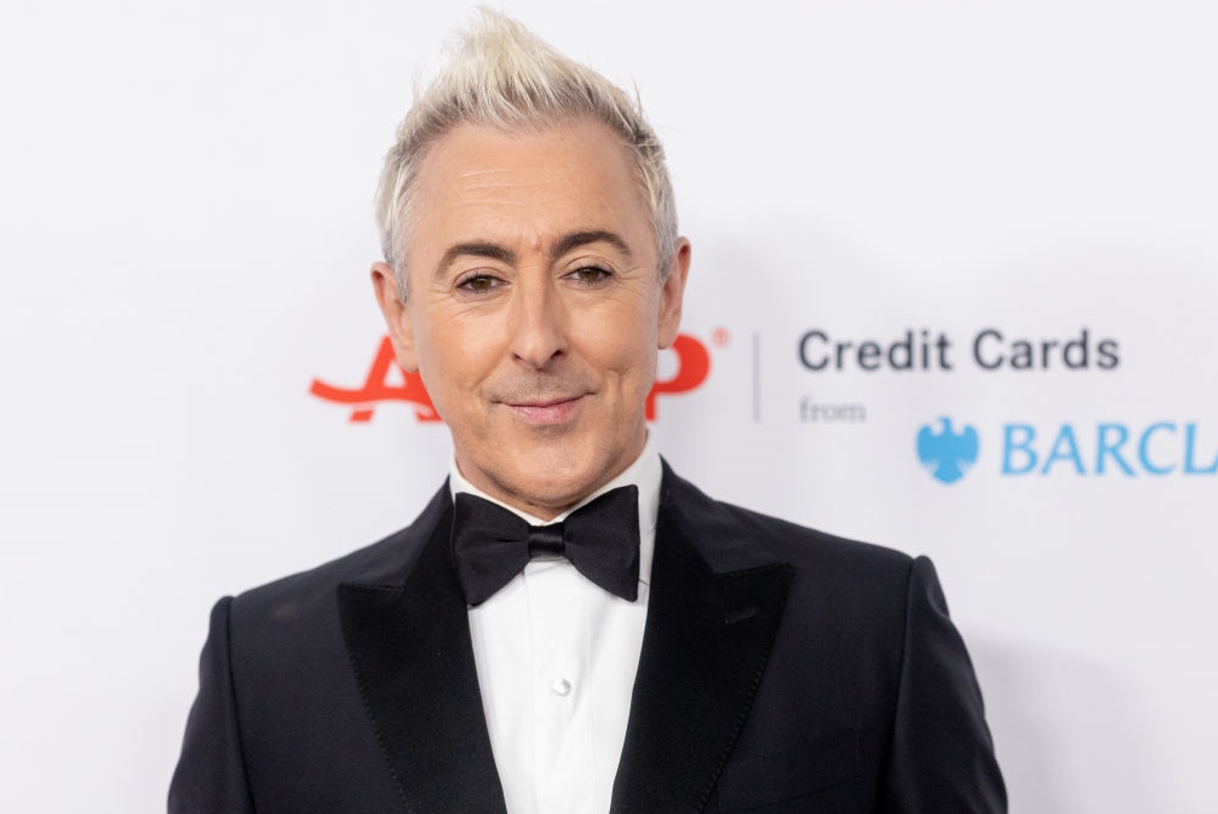 Alan not only admits that he does not have faith in God but does not believe in any type of religion at all. Alan was on record during an interview with Jennifer Jason Leigh for Interview magazine, stating he believes people simply believe in God because it is out of habit. He even skips mass on Christmas while his family attends midnight mass.
Ricky Gervais
Ricky Gervais is an extremely controversial English comedian, actor, writer, producer, and director. He is very well known for his role in a few different British television series like The Office, Extras, An Idiot Abroad, and Life's Too Short.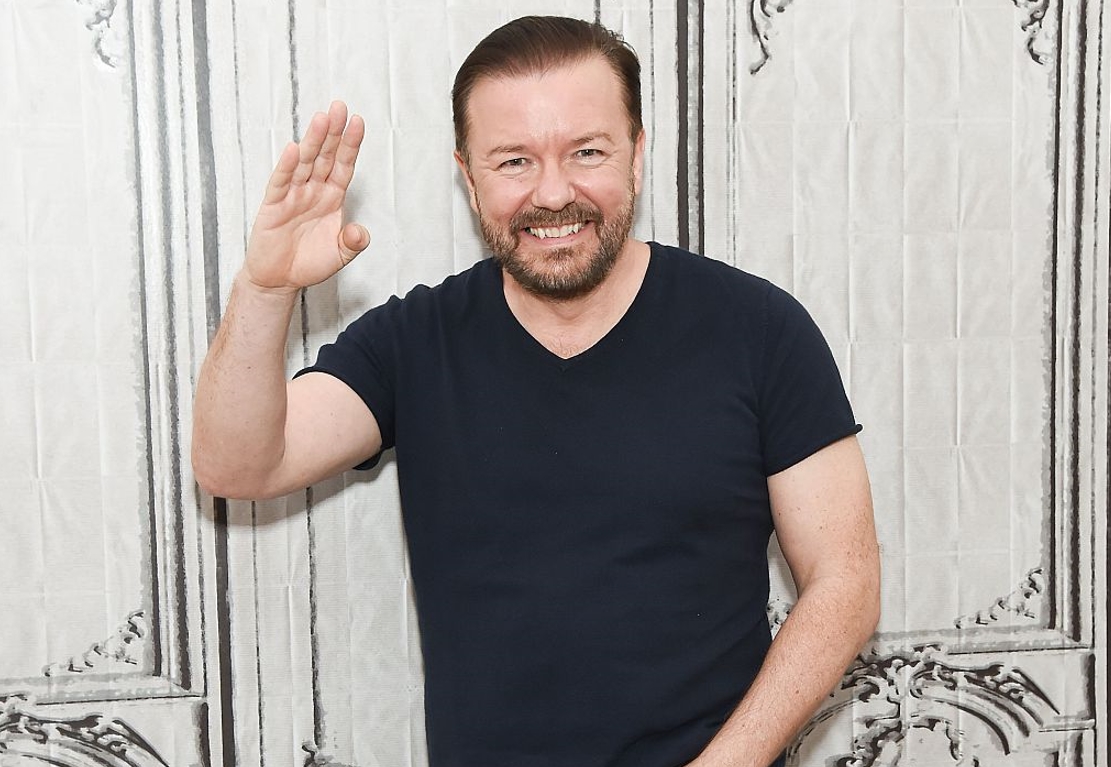 Ricky has been extremely open about his religious beliefs, or lack thereof for that matter, for quite some time. Ricky has mentioned multiple times that he is against all types of religion and even believes less in people who are involved in religion.
Stephen Fry
Stephen Fry is an extremely popular English actor, broadcaster, comedian, director, narrator, and writer. Stephen is one of the few celebrities on this list who was raised in an atheist home but did believe in Christianity as a teen. Stephen started to believe in Christianity after reading C.S. Lewis's Screwtape Letters and works by G.K. Chesterton.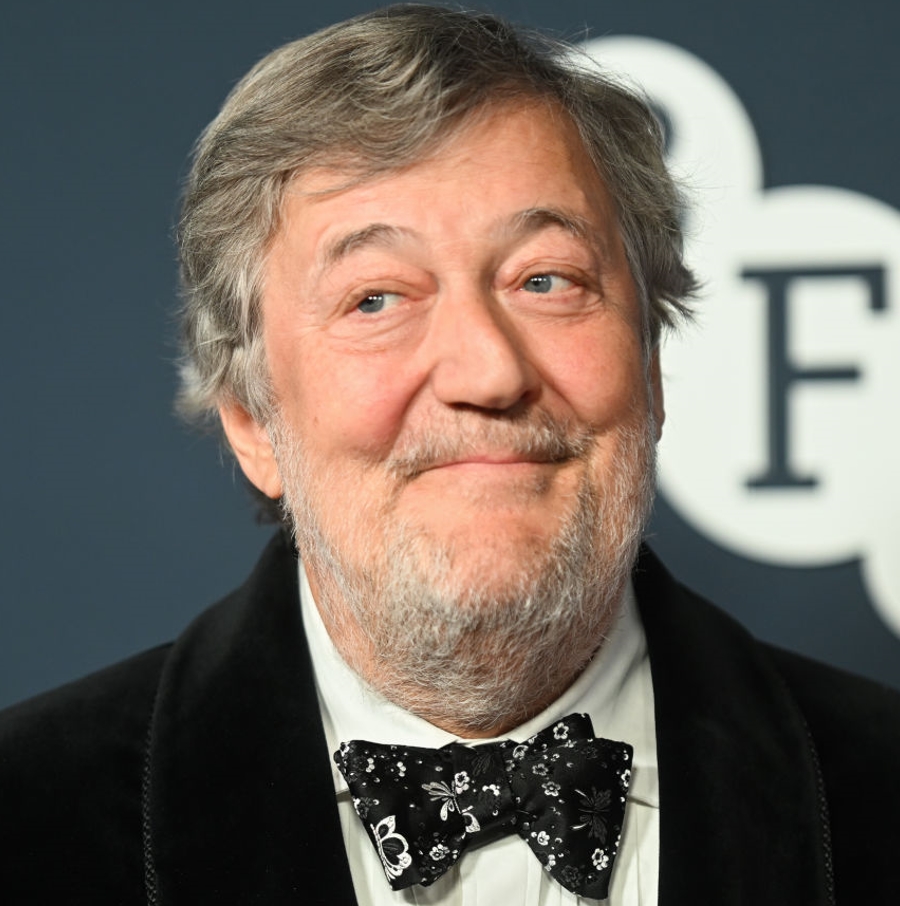 Stephen recently spoke in an interview for the Irish Channel RTE One, in which he admitted he did not believe in God or any sort of higher being. After returning to his life of atheism, he would go on to describe the Christian God as "utterly evil, capricious, and monstrous" in an interview with The Guardian.
Patton Oswalt
Patton Oswalt is a famous comedian and actor who is famous for his HBO comedy special in 1996. During Patton's comedy routines or acting performances, Patton firmly displayed that he does not believe in God or any religion in general.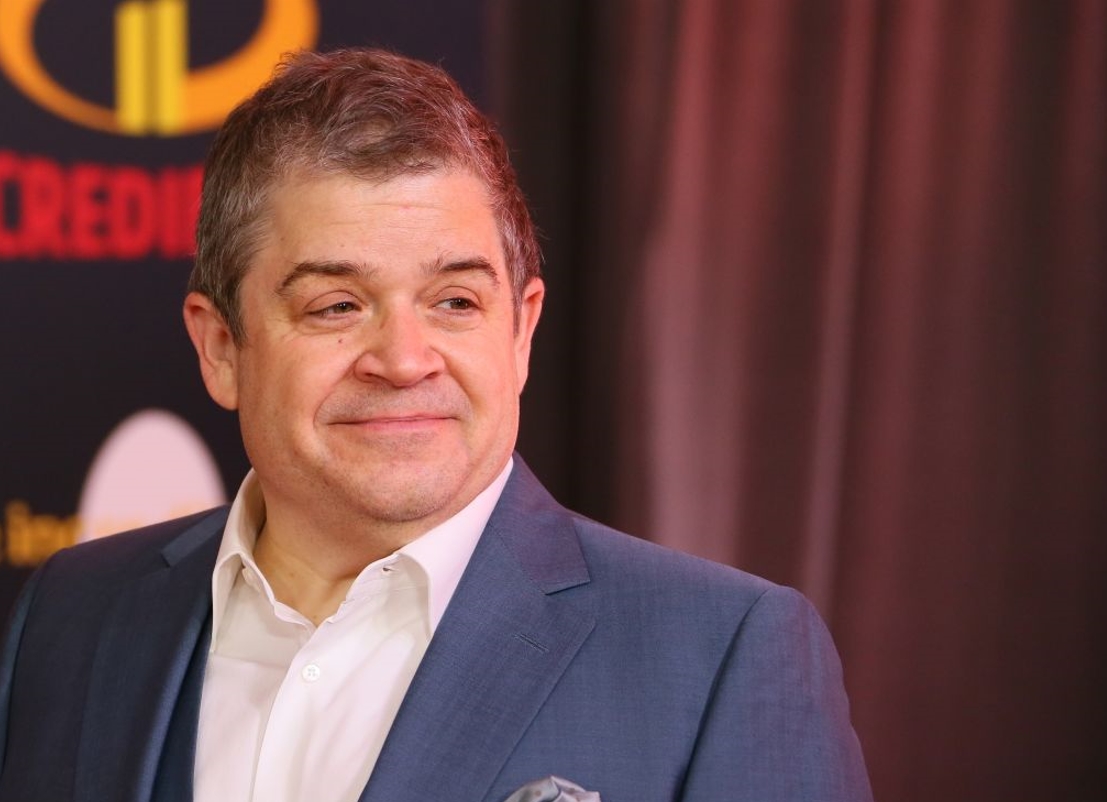 One of his comedy routines is known as "Sky Cake, "which shows religion as a trick played by smart, weak guys on big dumb guys essentially. Most recently, Oswalt admitted that while he describes himself as an atheist, he does not view religion as a bad thing.
John Malkovich
John Malkovich is an American actor who is the recipient of many different awards like a Primetime Emmy Award and even received two nominations for Academy Awards, a BAFTA Award, two Screen Actors Guild Awards, and three Golden Globe Awards.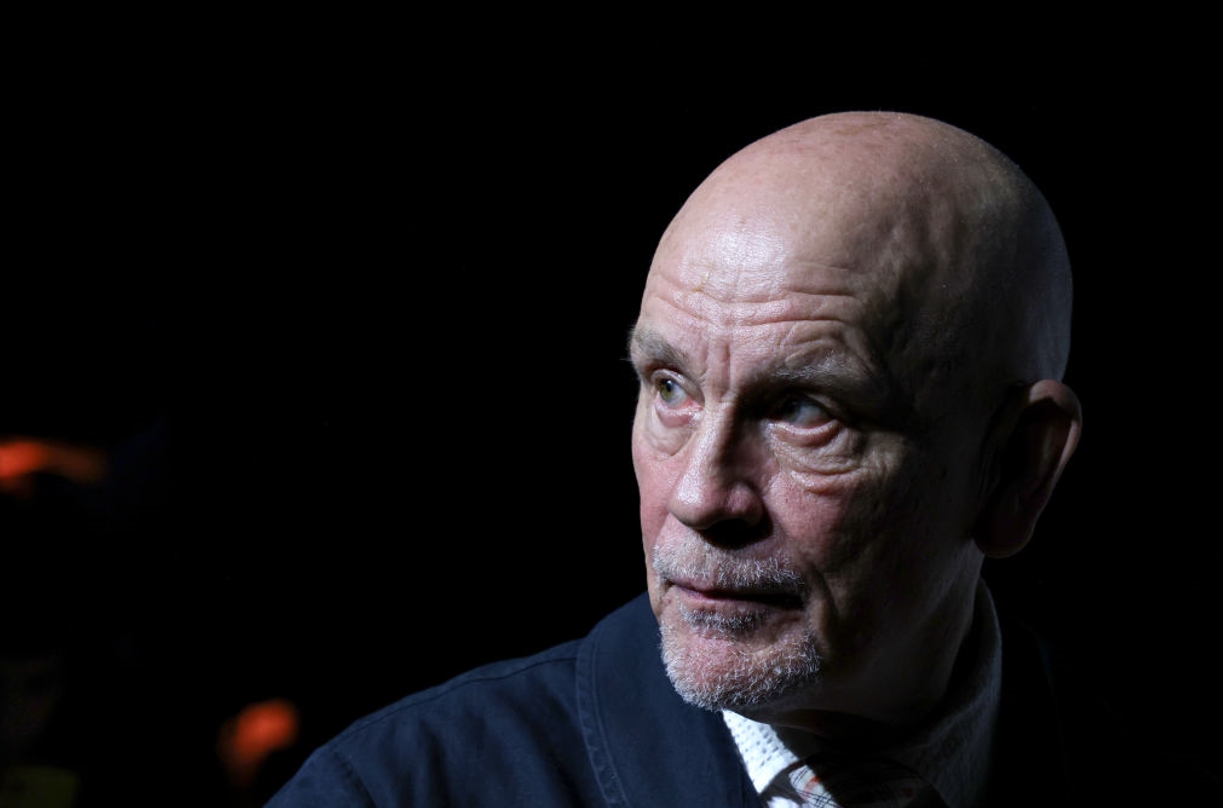 John is a firm believer in things he is able to see and feel, like people or inanimate objects like cars. However, he struggles to fully believe in God or another higher being.
Joe Rogan
Joe Rogan's claim to fame is as the American UFC color commentator and as a podcaster, comedian, actor, and television host.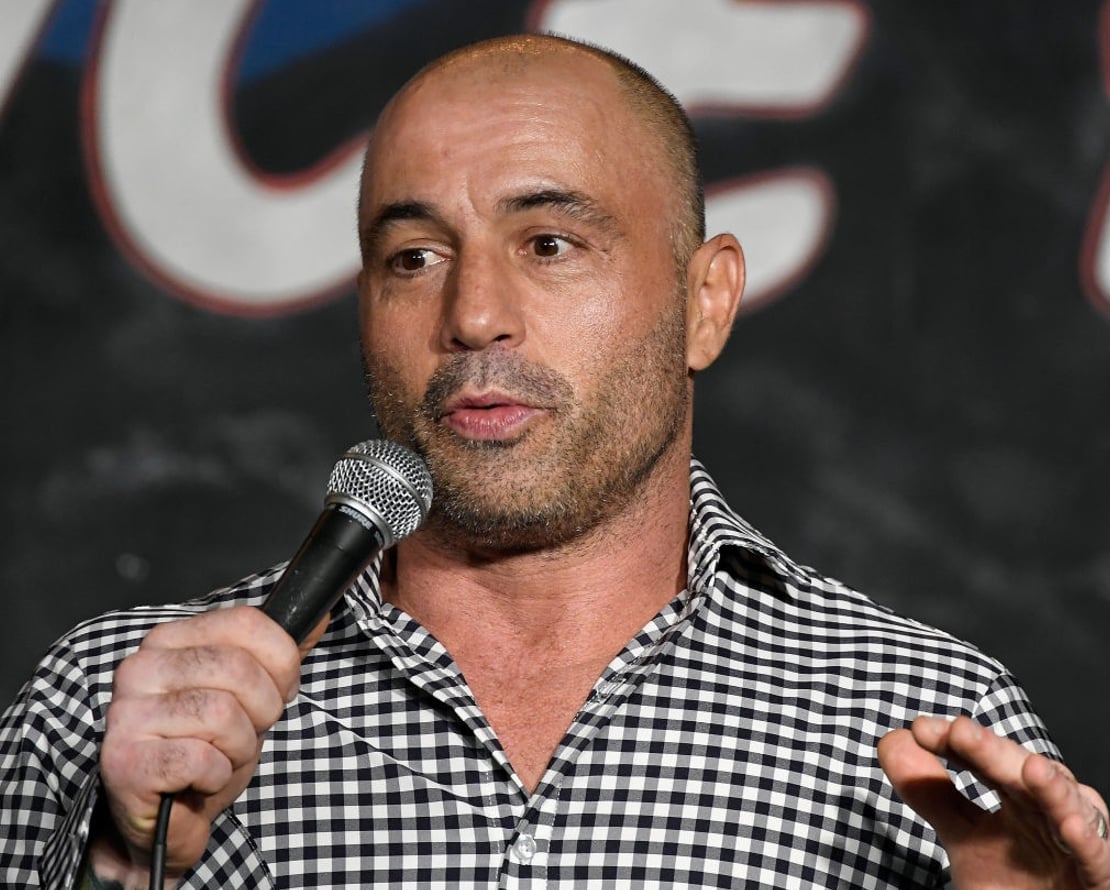 While on his own podcast, the Rogan Experience, Joe is very open and transparent about his religious beliefs. Joe does not hold back during his podcasts; he notes that not only does he not believe in God, but he feels religion is simply for stupid people.
Larry King
Larry King is one of the most infamous radio and television hosts of all time. During his long career, he earned two Peabody's, an Emmy, and 10 Cable ACE Awards. He even conducted over 60,000 interviews throughout his career.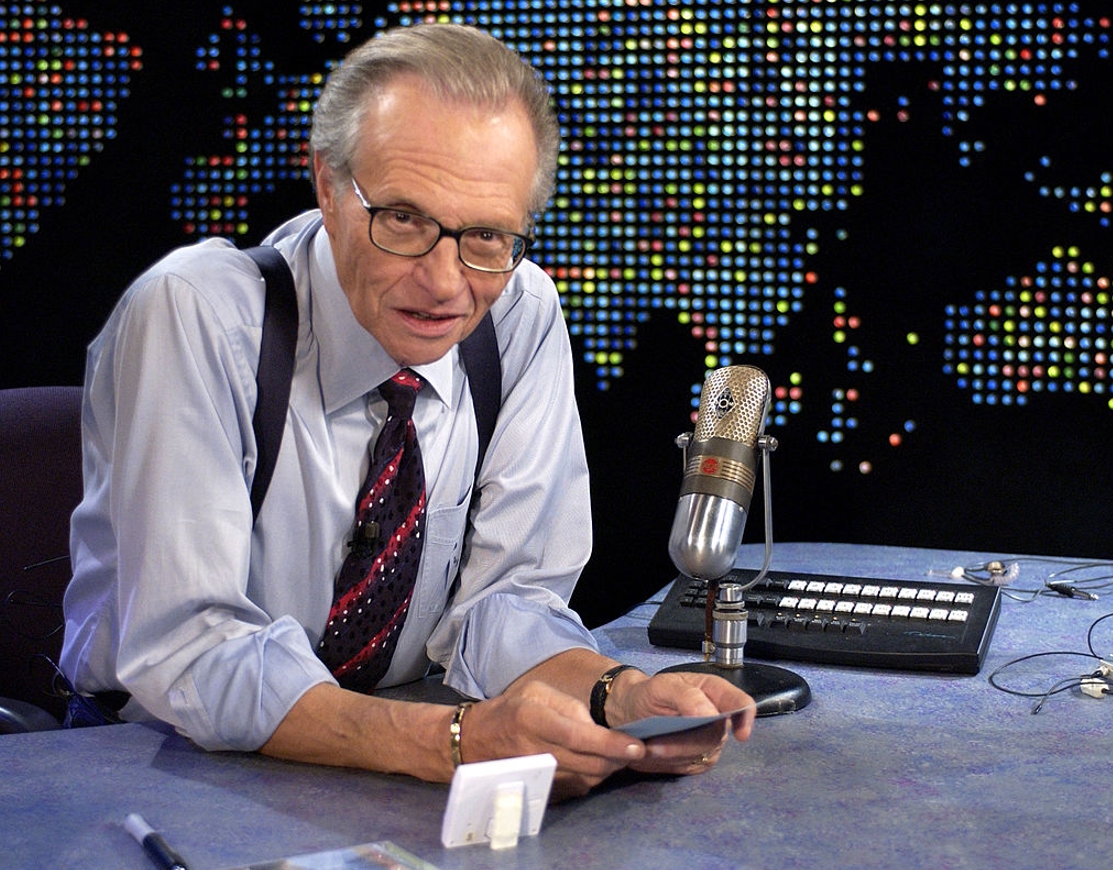 While on a radio interview on Breakfast Club, Larry King did admit that he was an atheist. Furthermore, in another interview with Reason Magazine, he emphasized his firm atheism status and felt that all libertarians should be atheists.
Sean Penn
Sean Penn grew up in a Roman Catholic household but would grow up to be agnostic and a firm believer in atheism.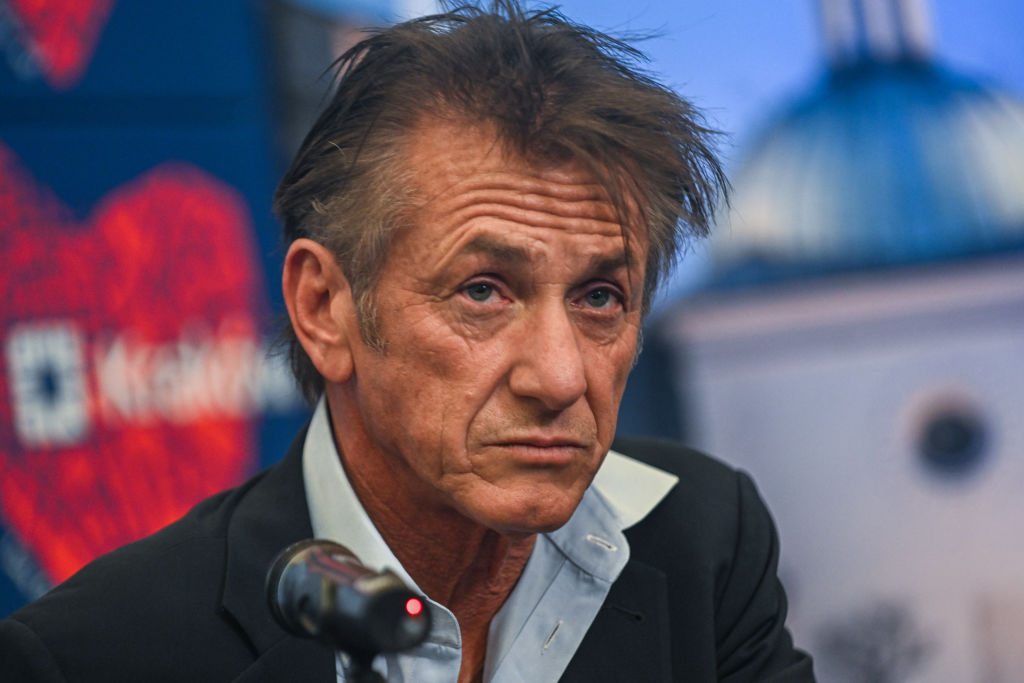 Sean had recently admitted during an interview with Oprah that he did not feel any connection to God or any other religion.
Hugh Laurie
Hugh Laurie is an English actor, comedian, writer, and musician who is well known for his role in the hit television show House. He was raised in a religious household but was ultimately drawn to medical science as opposed to religion.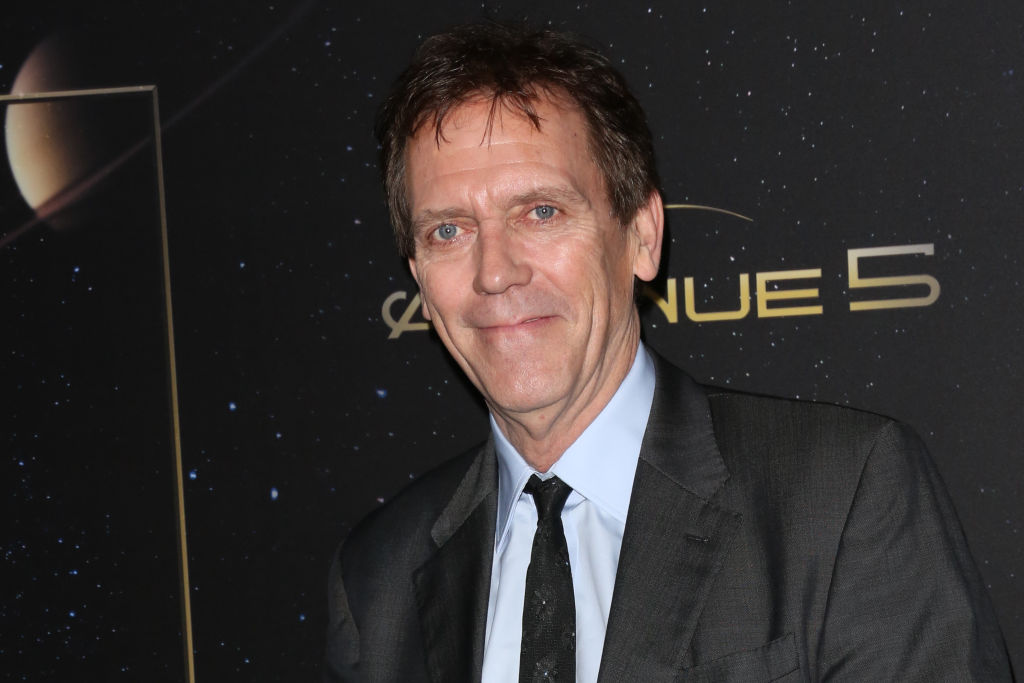 Hugh is on record talking about his religious beliefs in the book "On Gratitude," noting that he was not a man of God. Furthermore, Hugh does not have any beliefs in any other religion at all, proclaiming himself as an atheist.
Jack Nicholson
Jack Nicholson was raised as a Catholic but ultimately broke away from the church in high school. While Jack does pray from time to time, he really prays for superstition as opposed to religion.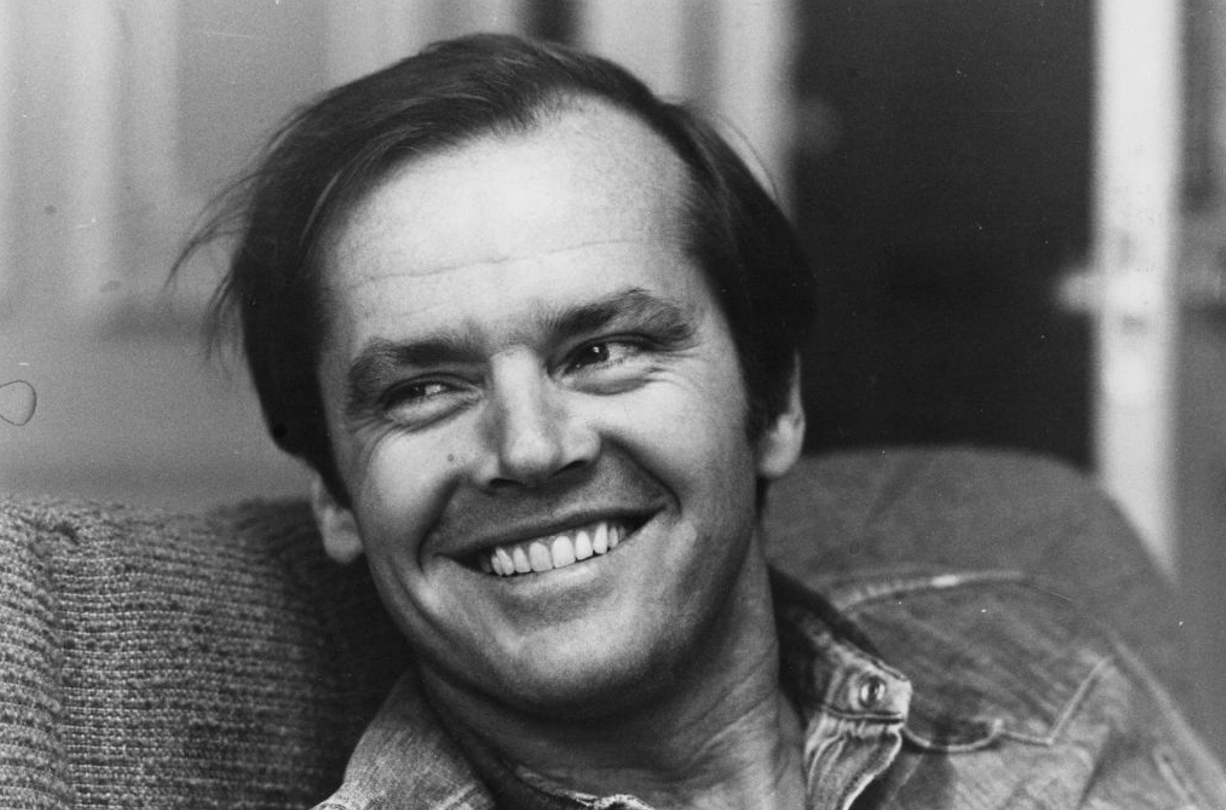 In an interview for the newspaper, "Graphic Showbiz," he noted that he does not believe in God. Jack admitted this back in 2004 and notes that he has no problem asking about his religious beliefs.
Jodie Foster
Jodie Foster fully believes that there is no God or Gods, depending on the religion. However, she does practice all of the major holidays, and her family learns about the other religions. She believes that it is important to understand religion, as it was the reason why many wars throughout history were fought.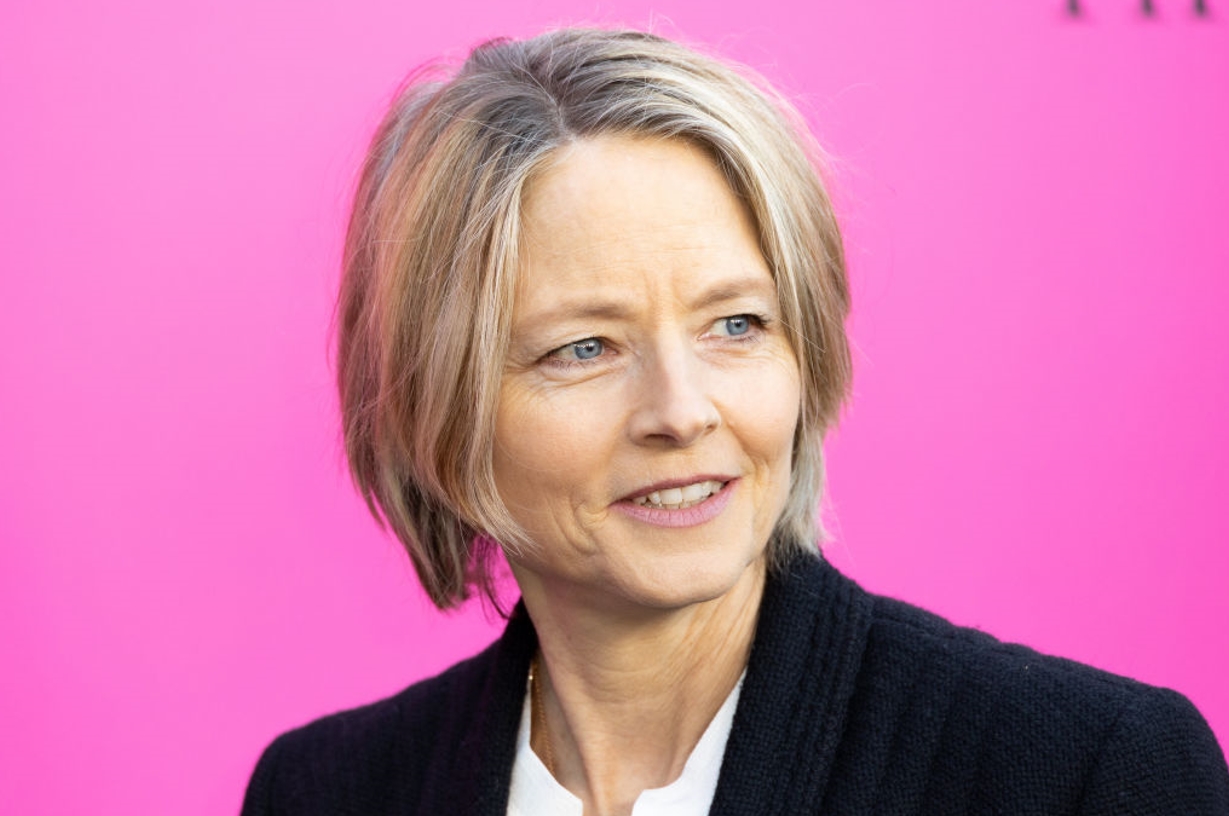 Jodie spoke with a reporter for Entertainment Weekly back in 2007, in which she admitted she is an atheist. Jodie went on to say that she never really found a reason or any proof to help her believe in God.
Morgan Freeman
Morgan Freeman traveled far and wide from Kathmandu to Jerusalem to Toronto in order to interview religious leaders, historians, archaeologists, and scientists in order to reveal the mysteries of faith. However, through his travels, he ultimately decided on atheism.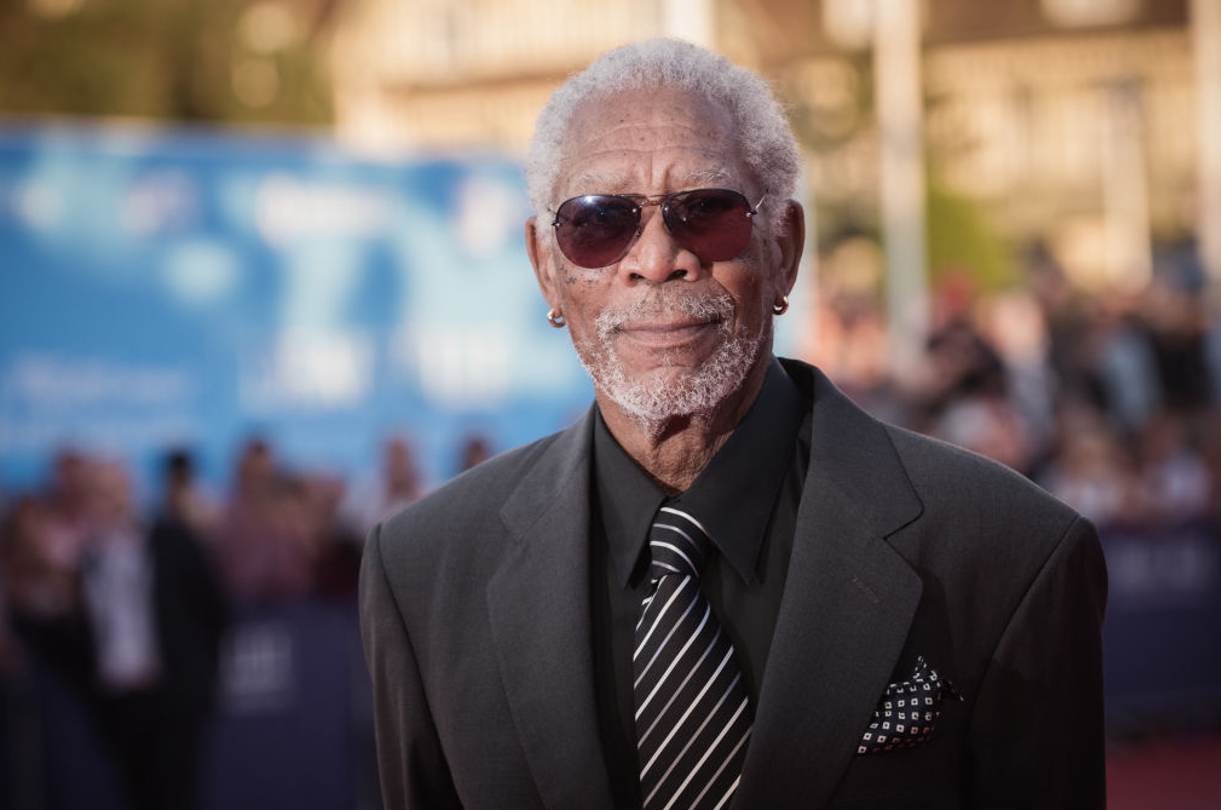 Freeman is one of the most ironic celebrities on this list, Morgan Freeman. He is on record through The Washington Post, believing God was just a human invention.
Tom Cruise
Tom Cruise's beliefs are nothing short of controversial and when it comes to his religious beliefs it's no surprise that they are also not so simple. He has been known to be part of the Church of Scientology, but even here he has allegedly distanced himself over the years and seems to be drifting away.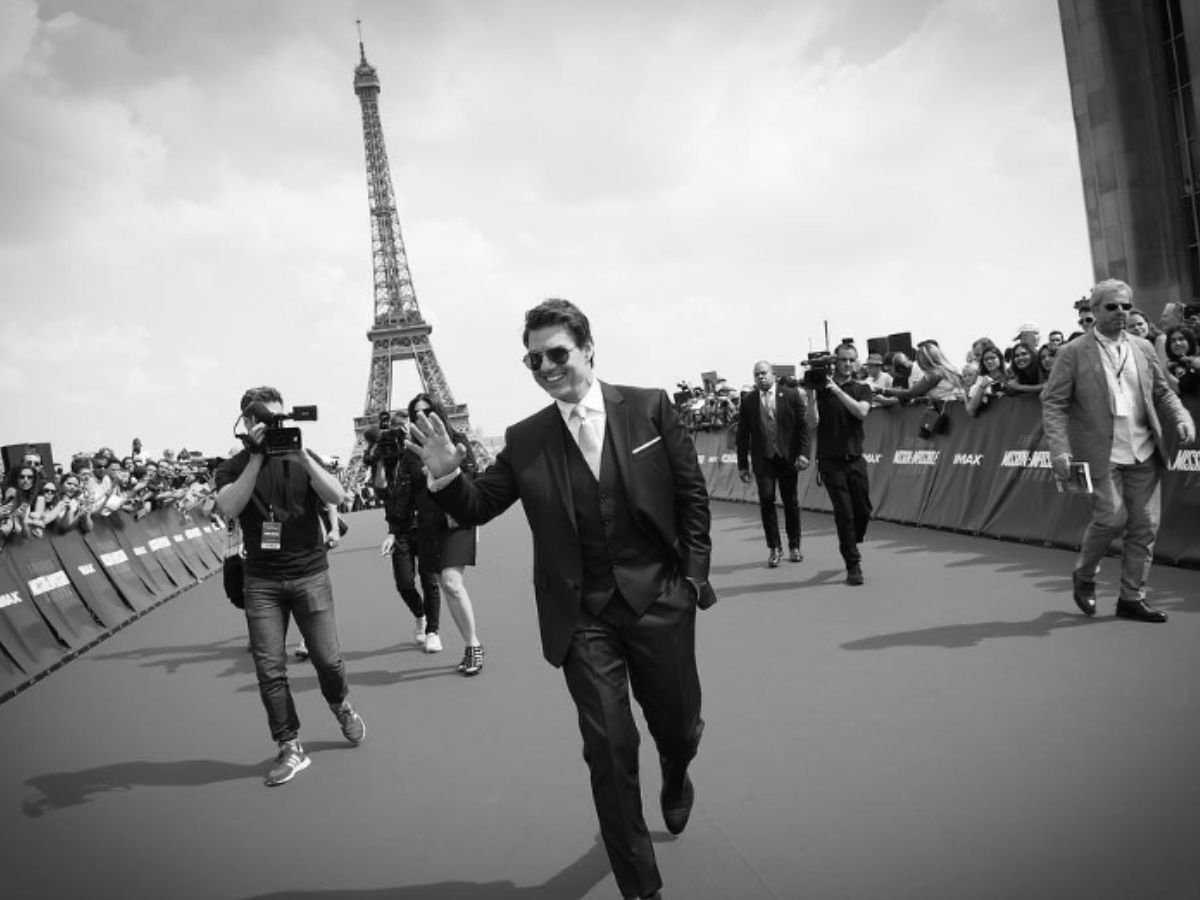 He may believe that human beings possess infinite capabilities, but when it comes to God, Tom isn't ready to give a definite answer. He goes back and forth with many unanswered questions.
Tom Hanks
Tom Hanks is on this list but not for the reasons you think. He and his family have gone through some tough times over the years. His religious beliefs have been tested immensely and sometimes some of his religious viewpoints don't always align.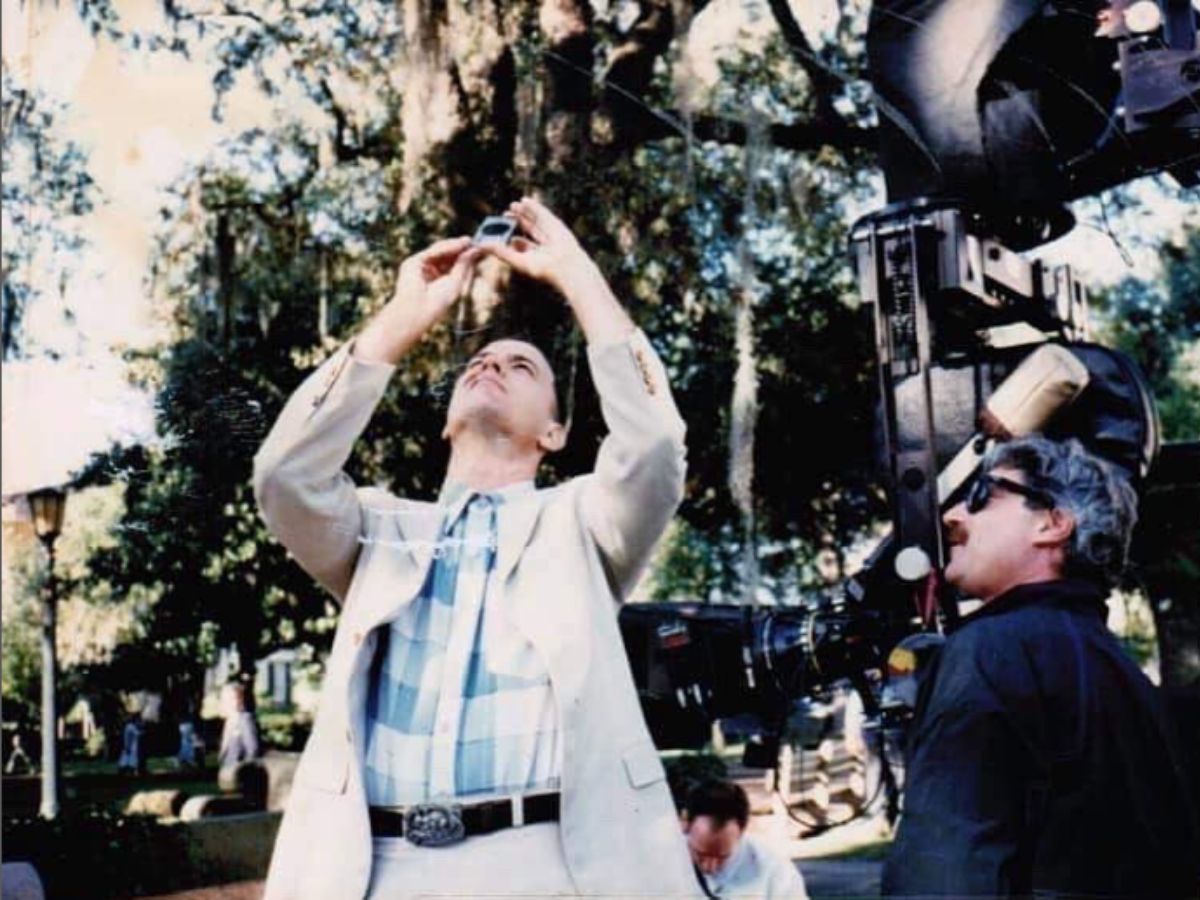 From Hanks, stating his Mormonism to being Catholic to being quoted as confirming he was a "Bible-toting evangelical teenager" to then emphasizing his views as a Greek Orthodox Christian, we think it's safe to say Hank's religious identity is complicated. Tom has shifted greatly throughout the years and where he stands now seems to be a work in progress.
Lacey Chabert
Contrary to many of the other celebrities on our list Lacy has been outspoken about her faith in the past, stating that her faith has always centered her life.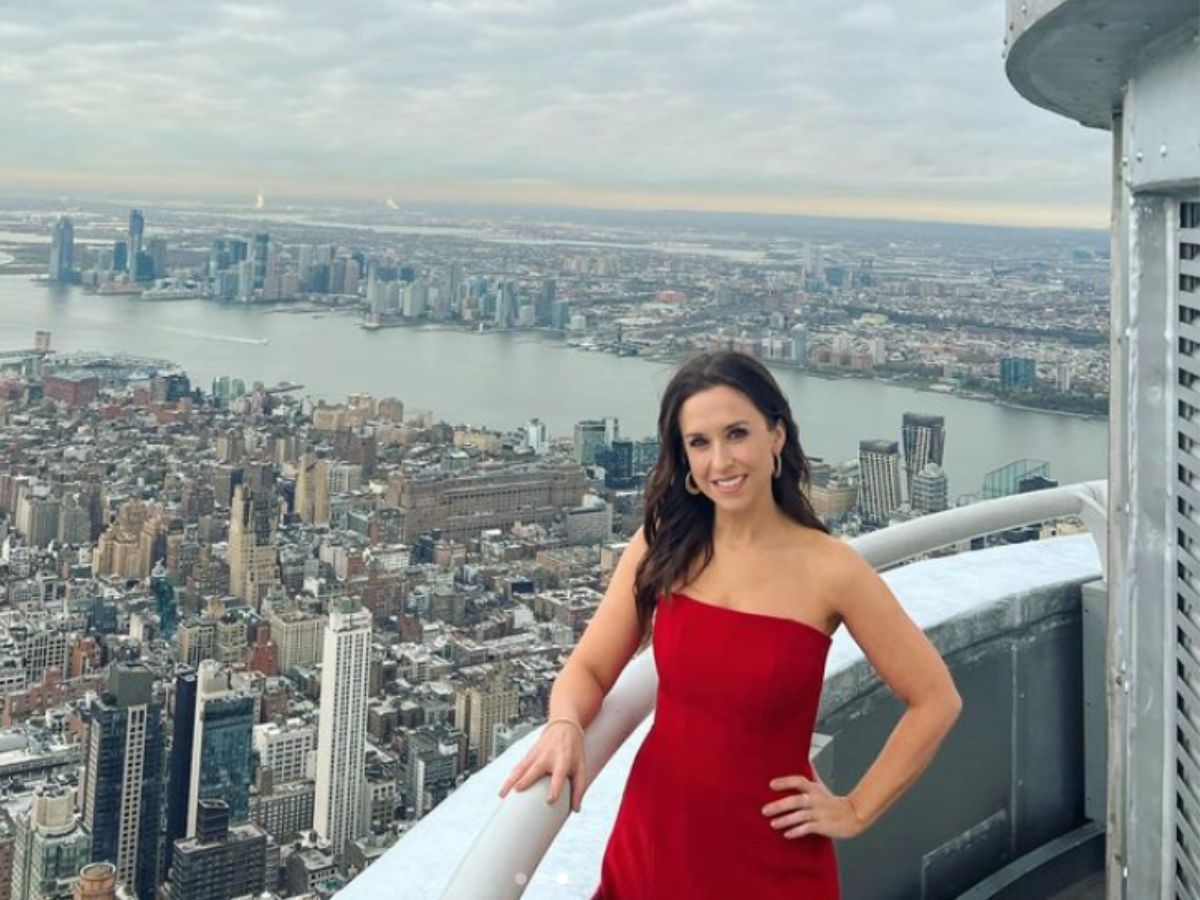 Most would consider her a "practical Christian" and while these other celebrities struggle with whether there is or there isn't a God, she chooses to focus on the spirituality and morality that religion entails. Maybe these other celebrities can take a page from her book.