Famous Celebrity Couples Who Put Happiness First Despite Public Opinion
Celebrity couples are paving the way for modern relationships, ignoring traditional stereotypes and public opinion.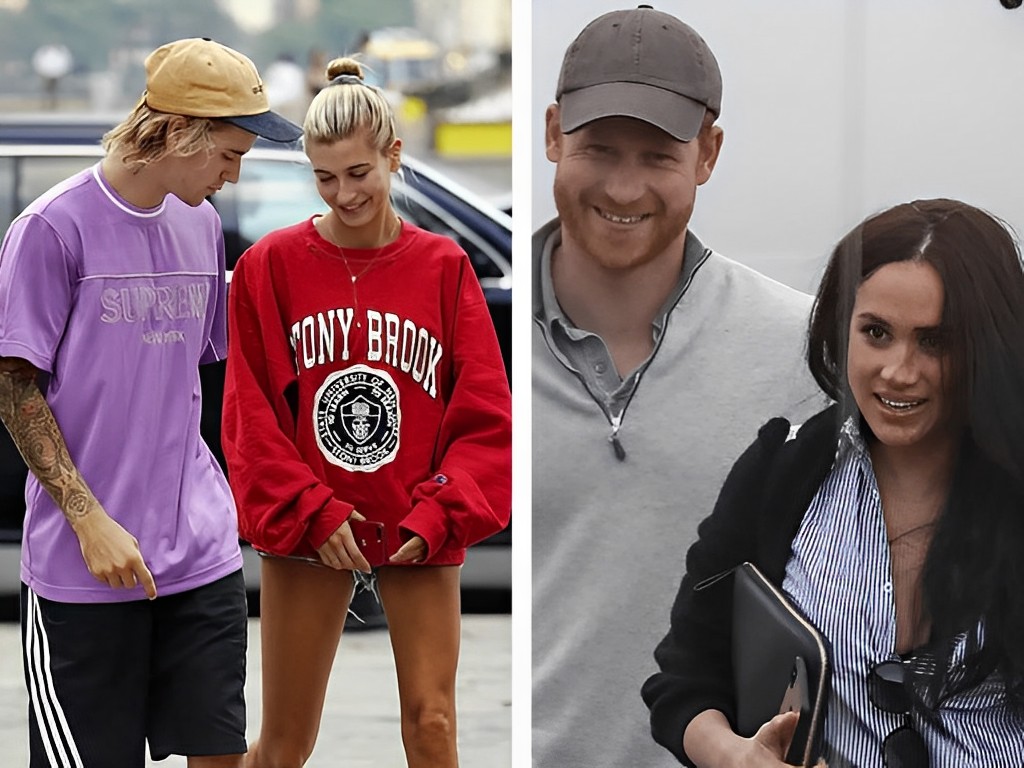 From longtime Hollywood power couples to new-age lovebirds, these celebs have made it clear that happiness comes from doing what works for you. Despite the pressures of the public eye, they continue to forge their own paths, showing that true love can thrive in any situation.
Unconditional Love: Hugh Jackman and Deborra-Lee Furness 
Hugh Jackman and Deborra-Lee Furness had an instant connection when they first met on the set of the Australian TV show Correlli in 1995. Despite the 13-year age gap, their love for each other was unbreakable, and they tied the knot in 1996.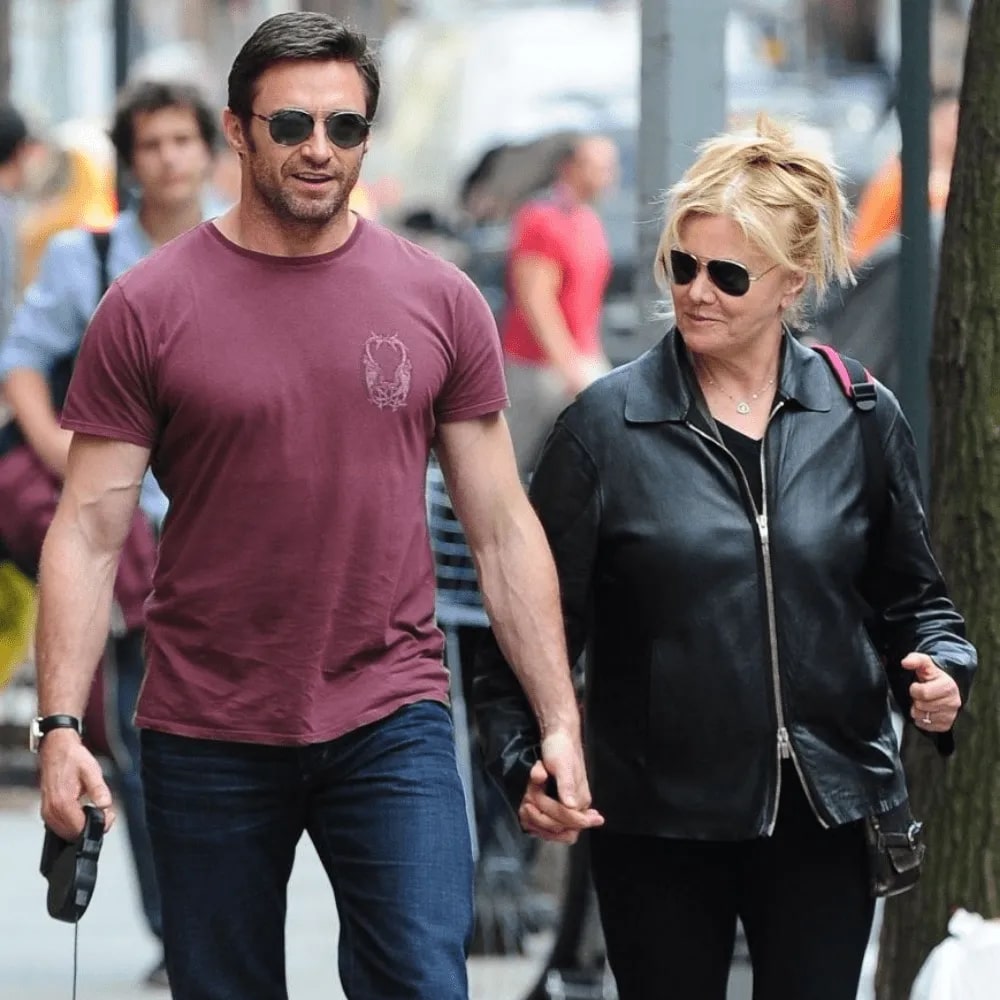 Although the couple has faced criticism due to their age difference, they have remained blissfully married for 25 years and have two adopted children. Their strong bond is a testament to the power of unconditional love and shows that age is just a number!
A Love That Doesn't Follow Traditions: Joe Jonas and Sophie Turner's Unconventional Romance 
Joe Jonas, member of the Jonas Brothers, and Game of Thrones star Sophie Turner's love is anything but traditional. They met in 2016 and announced their relationship a few months later before getting married in 2019.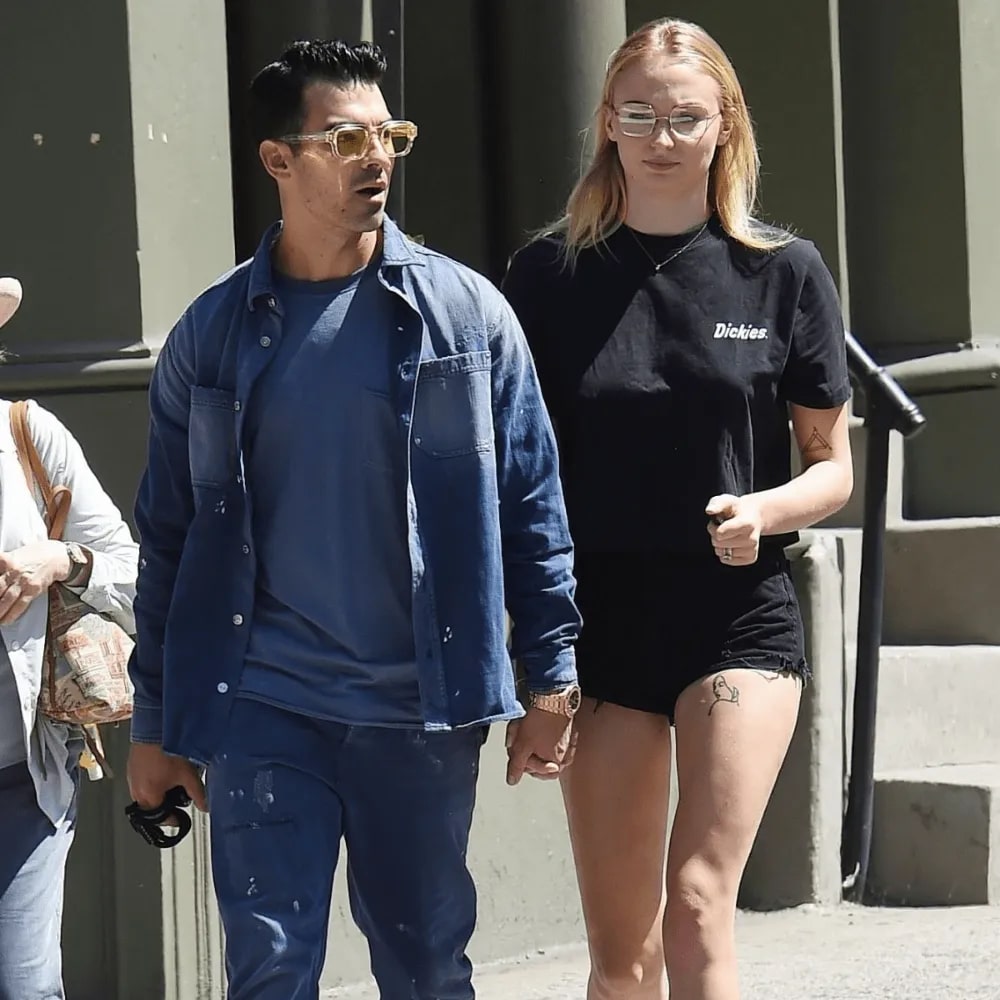 This celebrity couple has been met with comments from the public, as they are often photographed together, and it's noticeable that Turner is taller than Jonas. However, this doesn't stop Turner from rocking high heels all the time, regardless of whether Joe is around. Their relationship proves that love doesn't always have to follow traditional standards.
Tall Tale of Love: The Unconventional Celebrity Couple That Ignored Stereotypes
Nicole Kidman and Keith Urban are an unconventional celebrity couple that ignored stereotypes. They met in 2005 at the G'Day USA Gala and married in Australia the following year.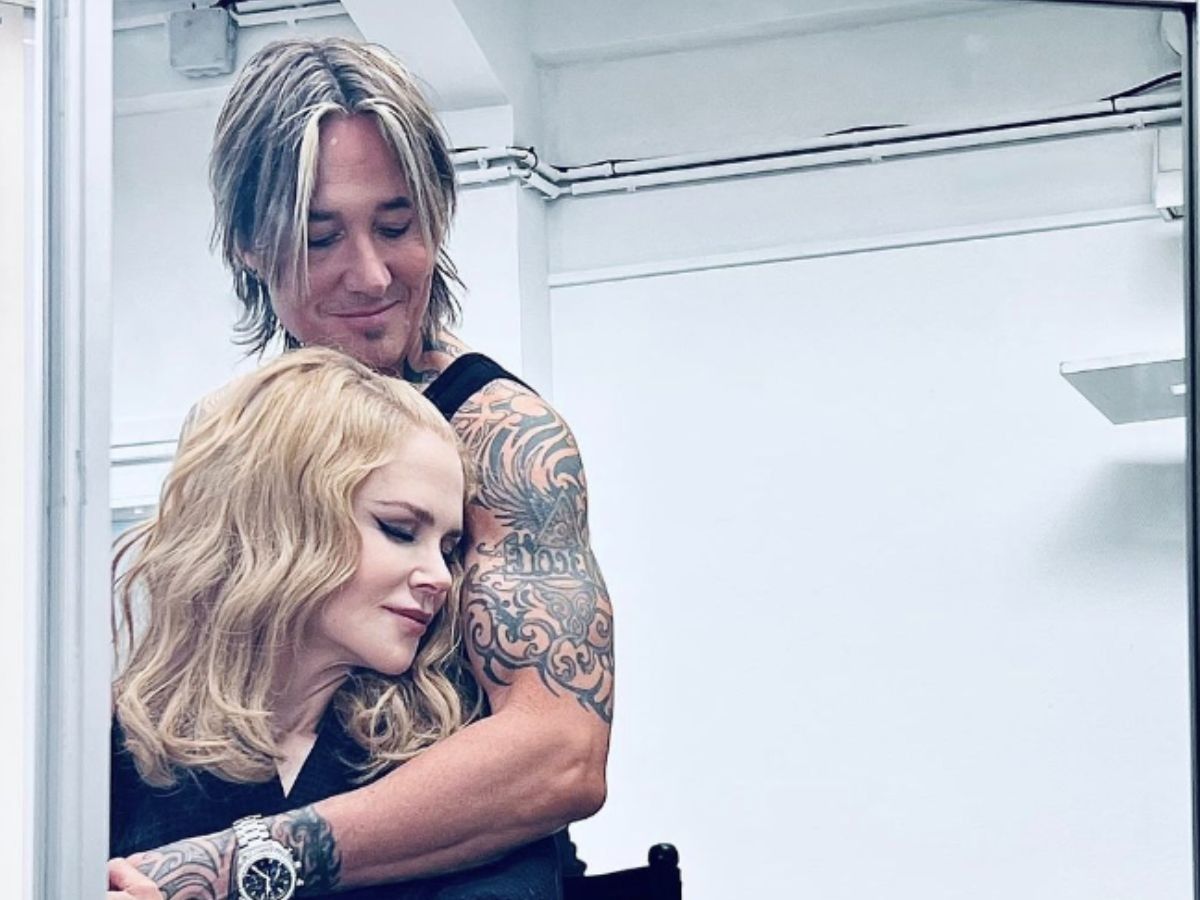 While the two stars come from two different industries, they were instantly attracted to each other. What has caused a stir in the public eye is the fact that Kidman is taller than Urban. Despite this, the couple doesn't seem to mind since Kidman often still wears her heels while out with Keith. This couple's story of love is truly inspiring!
A Love That Ignores Age: Macron and His Drama Teacher Wife 
French President Emmanuel Macron and his wife, Brigette, have always been in the spotlight. The 25-year age gap between the two caused much controversy when Macron ran for President.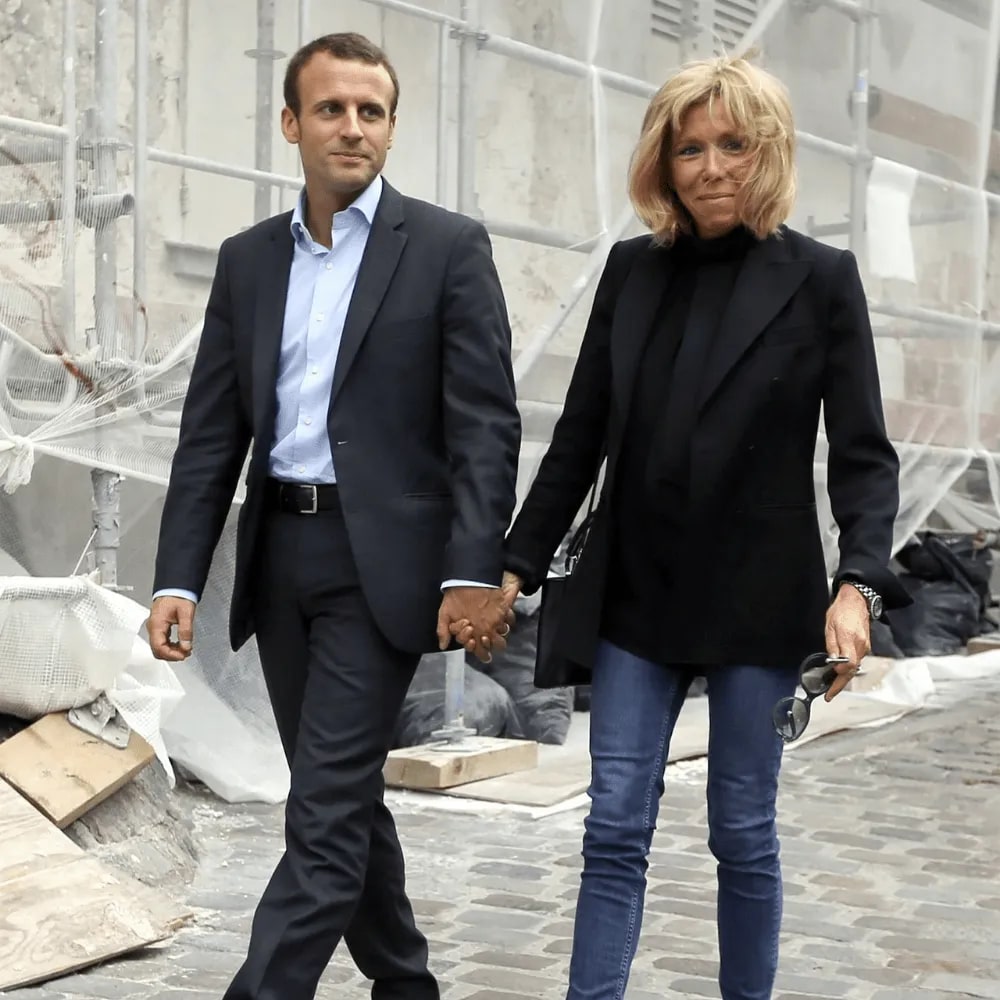 Brigette was Macron's drama teacher at the time, having met when he was only fifteen. Despite the criticism, their love and bond never faltered. They tied the knot in 2007, and Macron became a stepfather to Brigette's three kids. A remarkable love story that proves that sometimes age is just a number.
Cameron Diaz and Benji Madden: A Love Story Like No Other 
Cameron Diaz and Benji Madden certainly don't stick to stereotypes. When they announced their relationship in 2014, many were surprised by the unconventional pairing.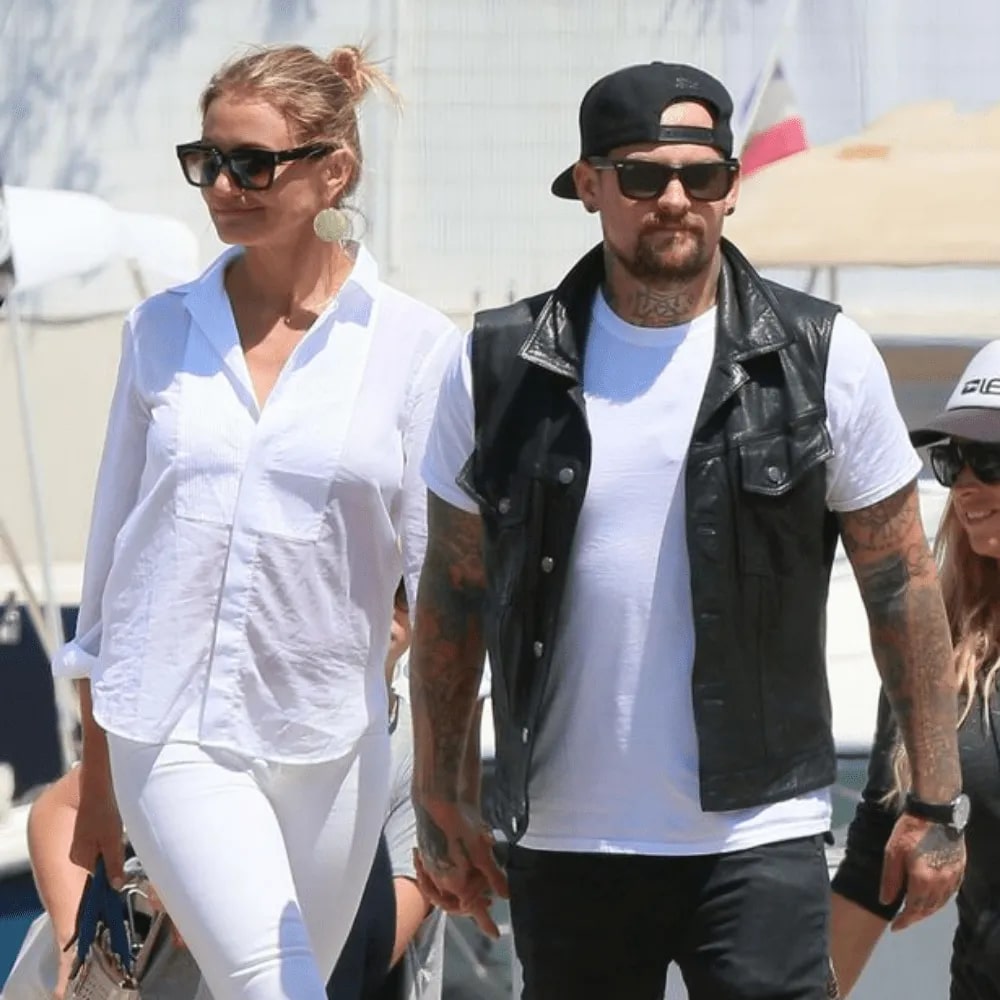 Yet just a few months later, the couple tied the knot at Diaz's home! Fast-forward to January 2020, and the couple welcomed their baby girl. It seems that (for the taller) Diaz and Madden, it was just right! They have created a beautiful family, and their love story is one to be admired!
Age Gap? No Problem: Leonardo DiCaprio and Camila Morrone 
Leonardo DiCaprio has had a stellar Hollywood career and a few high-profile relationships. In 2017, the actor was spotted with 20-year-old supermodel, Camila Morrone.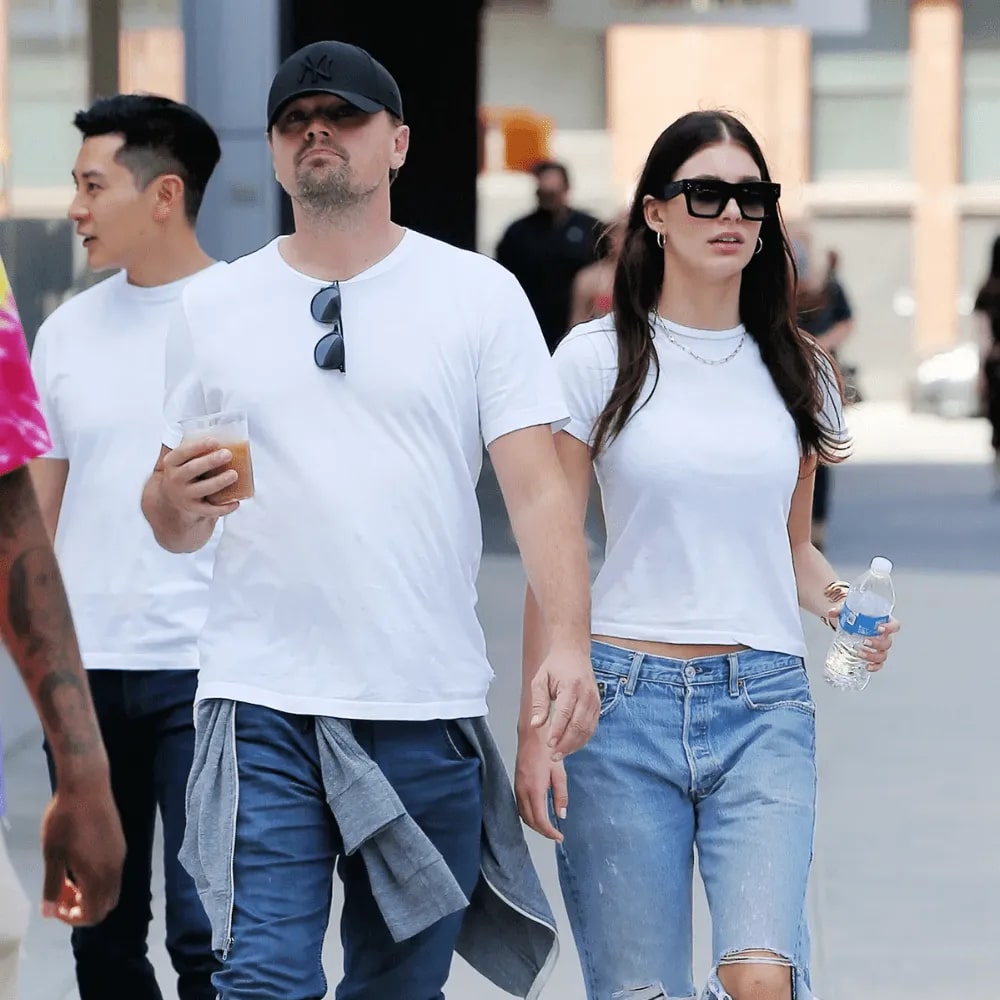 Despite their 22-year age gap, the two were fiercely private, before they split in August 2022. In 2019, Morrone spoke to The Los Angeles Times and said, "I just think anyone should be able to date who they want to date." We couldn't agree more! Both DiCaprio and Morrone prove that age is just a number when it comes to true love.
Love Conquers All: The Unconventional Love Story of Simon Cowell and Lauren Silverman
Simon Cowell is known for his brutally honest remarks, but when it comes to his private life, he's been less than forthcoming. In 2009, the talent guru started dating Lauren Silverman, who was married at the time.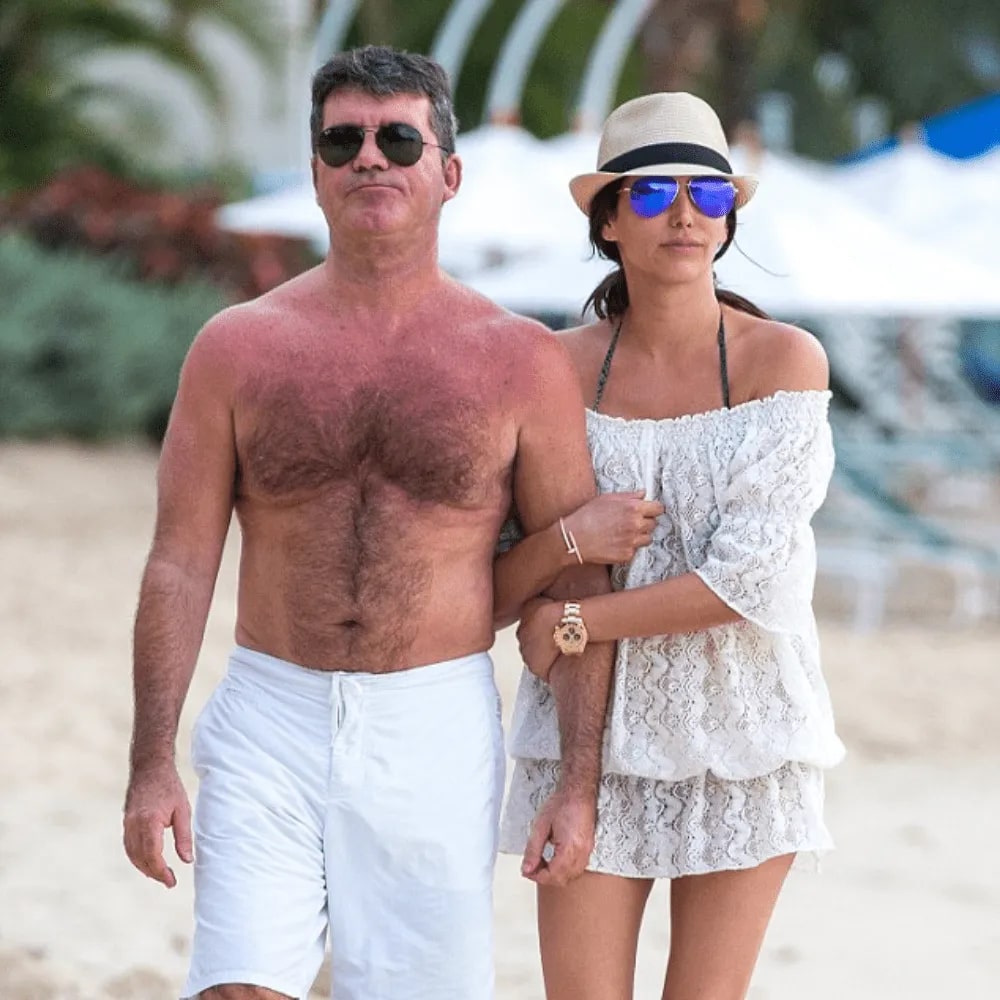 The news of her pregnancy in 2013 forced them to make their relationship public, leading to a messy divorce. Despite the start of their relationship being mired in controversy, Cowell and Silverman are still together. and their family is going strong. Love truly conquers all!
Love Knows No Age: Steven Tyler and Aimee Preston
For seven years, Aerosmith frontman Steven Tyler and his partner Aimee Preston have defied age-related criticism, proving that love knows no boundaries. Tyler, who is almost 40 years older than his former personal assistant, first made their relationship public in 2014, and they moved in together in Nashville two years later.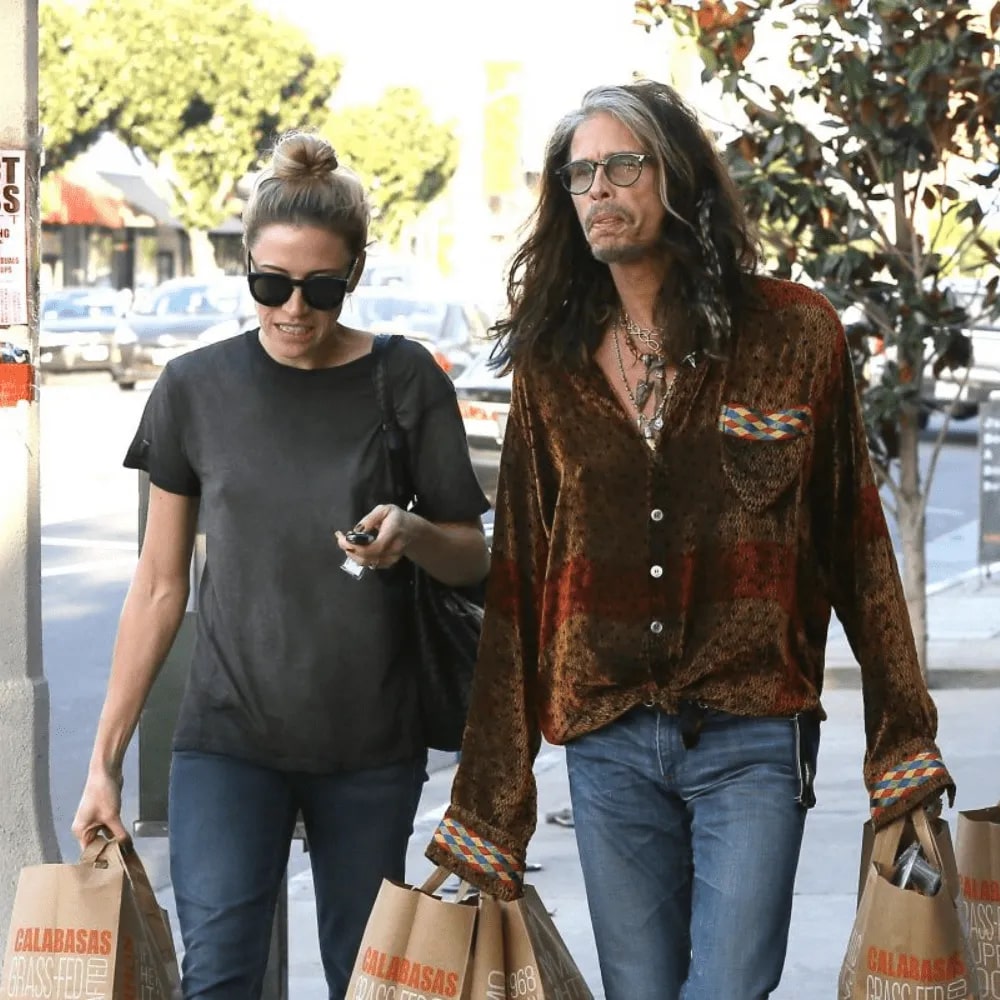 Despite the backlash, the couple has been going strong, and Preston also reportedly enjoys a good relationship with Tyler's children, who are around her age. Even after several years, it's clear that Tyler didn't want to miss a thing with Preston.
Love is in the Air: Sarkozy Finds Happiness with Third Wife, Carla Bruni
Nicolas Sarkozy is used to being in the limelight. In 2007, he was elected President of France and served for five years. After two unsuccessful marriages, Sarkozy found love and companionship in former model and musician Carla Bruni.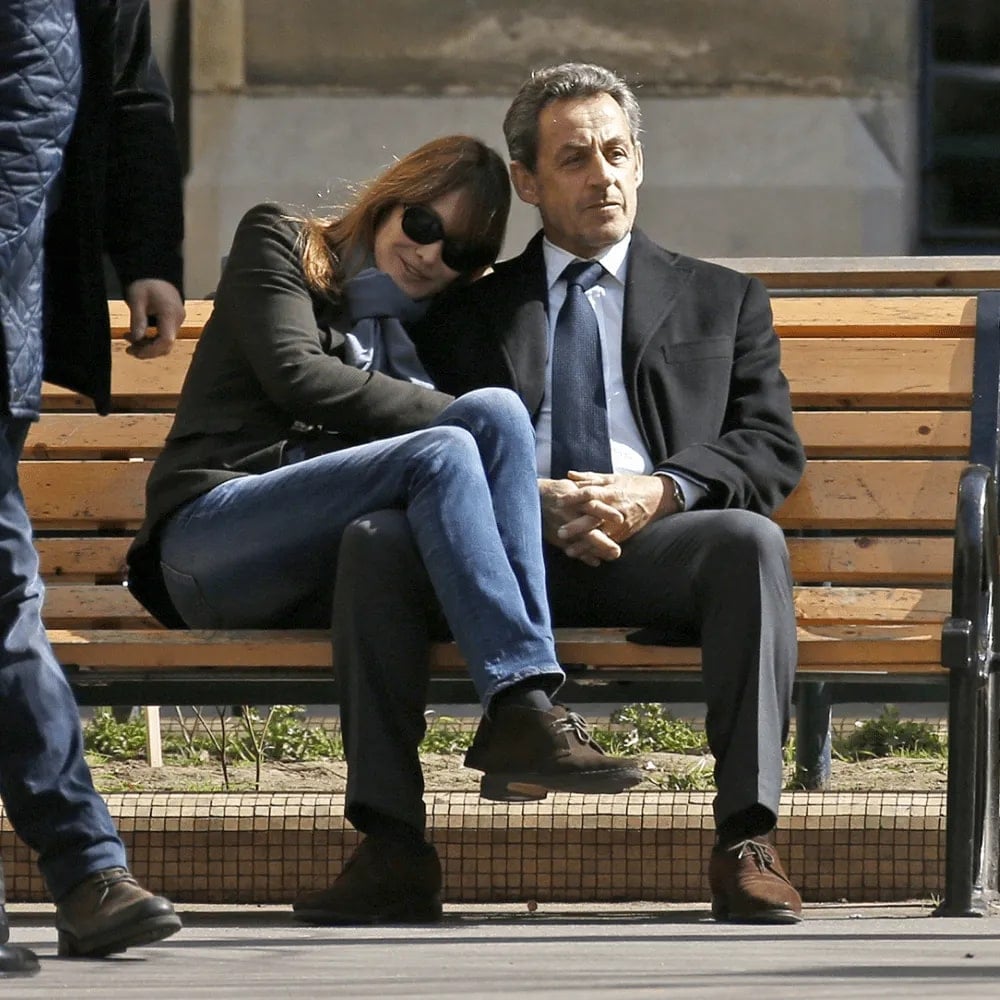 The couple married just four months after they first met. Carla stands out from the traditional norms by openly embracing polygamy and is also five inches taller than her husband. Together, Nicolas and Carla have found true happiness.
You Don't Need a Ring to Have a Happy Relationship! 
Love doesn't always need to be solemnized by marriage – Goldie Hawn and Kurt Russell are the perfect example. The two met in 1966 but didn't become a couple until 17 years later when they were filming Swing Shift.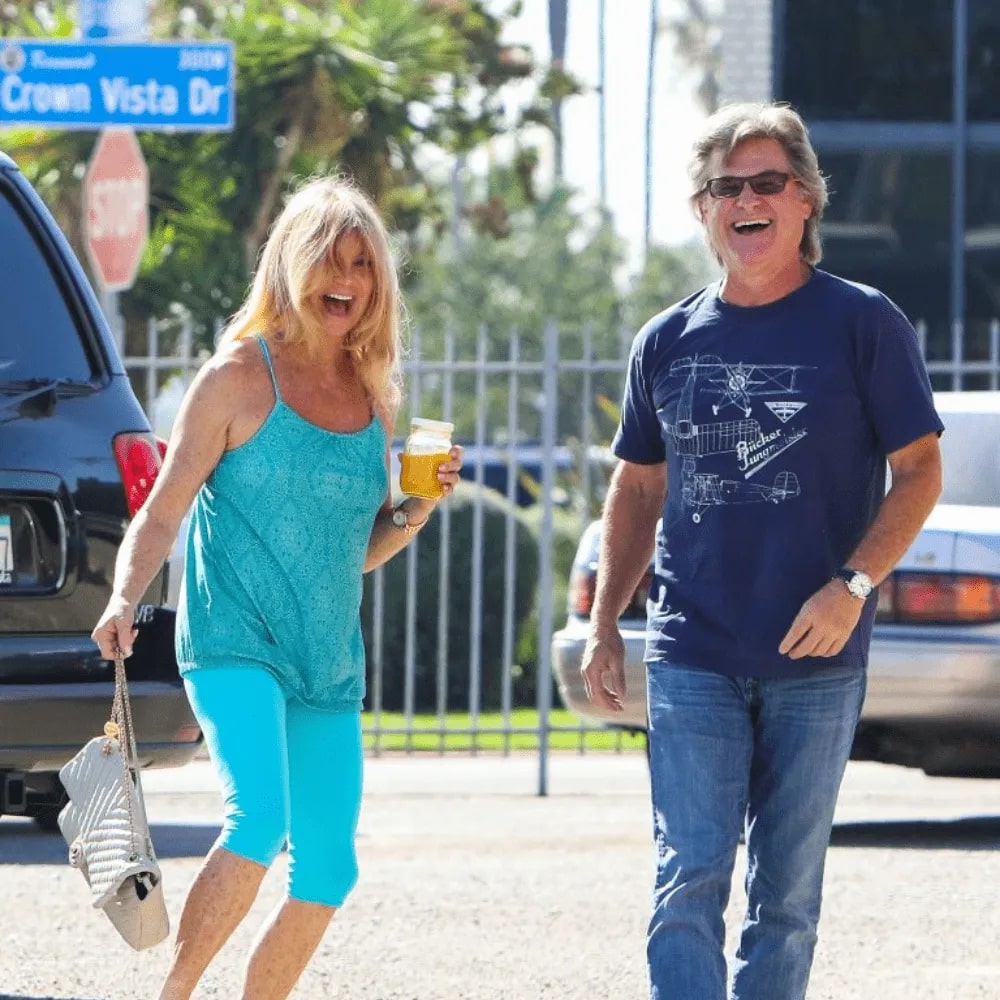 Now, after one of the longest enduring relationships in Hollywood, the couple still enjoys a healthy, happy relationship without ever having said their vows. They even have a blended family of four children from previous relationships. So, don't feel like you have to say "I do," to have a fulfilling relationship; Hawn and Russell are living proof that you don't!
Age Is Just A Number: The Love Story of Harrison Ford and Calista Flockhart 
When Harrison Ford and Calista Flockhart started dating in 2002, people were surprised by their 22-year age gap. But their love was too strong to be stopped by critics. It all started at the 2002 Golden Globes when Ford was "accidentally" doused with a drink by Flockhart.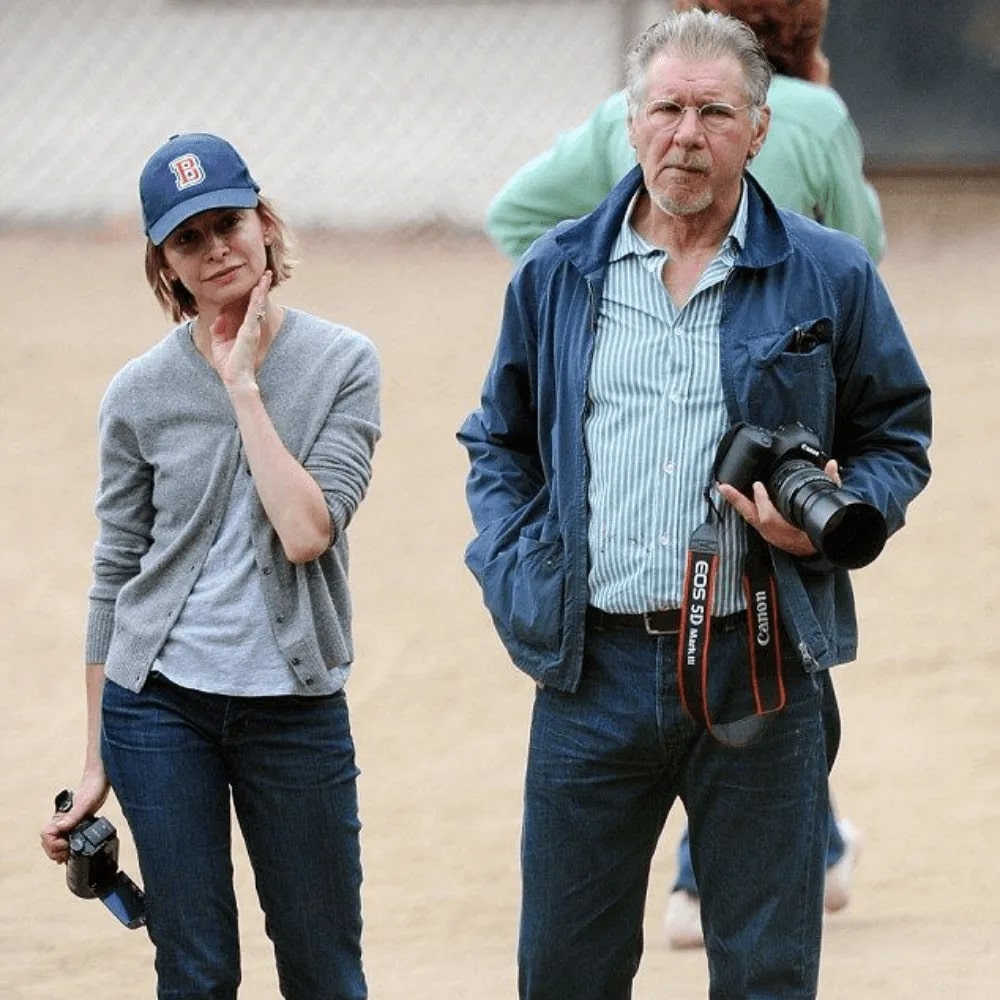 After seven years of dating, they got married in 2009. Despite their age difference, Ford and Flockhart have managed to build a strong and lasting relationship, proving that love knows no age boundaries.
Love Conquers All: The Sweet Love Story of 'Seinfeld' Star Jerry and Jessica
Jerry Seinfeld's love story with his wife Jessica didn't get off to the most typical of starts. When they met at a New York gym in 1998, Jerry was unaware that Jessica had only recently married.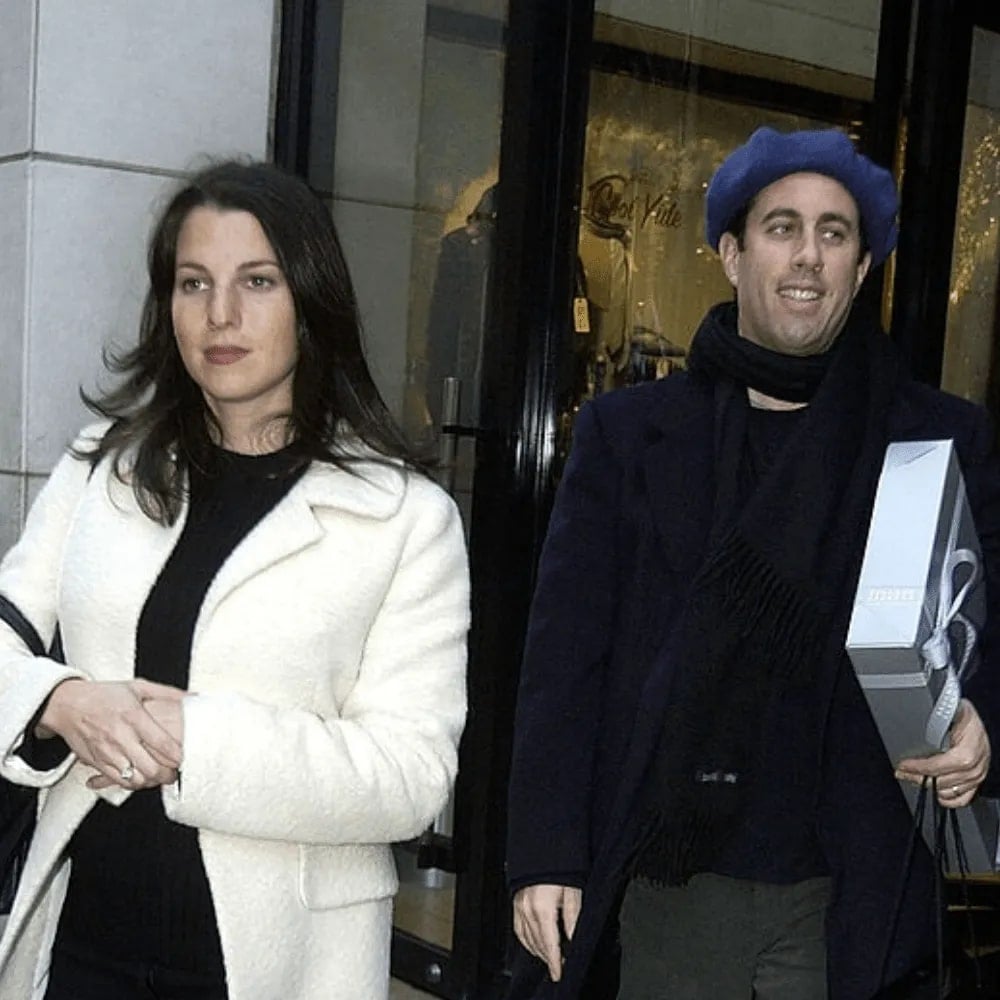 Despite the public backlash, the couple stayed strong and kept going. When Jessica's divorce was finalized a year later, they married and sealed their love. Despite the odds, this celebrity couple's relationship is a testament to how love can conquer all.
Bruce Willis and His Ex-Wife Demi Moore Can Still Live Together Happily 
At first glance, it might seem like a difficult situation, but Bruce Willis and his wife, Emma Heming Willis, have proven that love, respect, and understanding can make anything possible.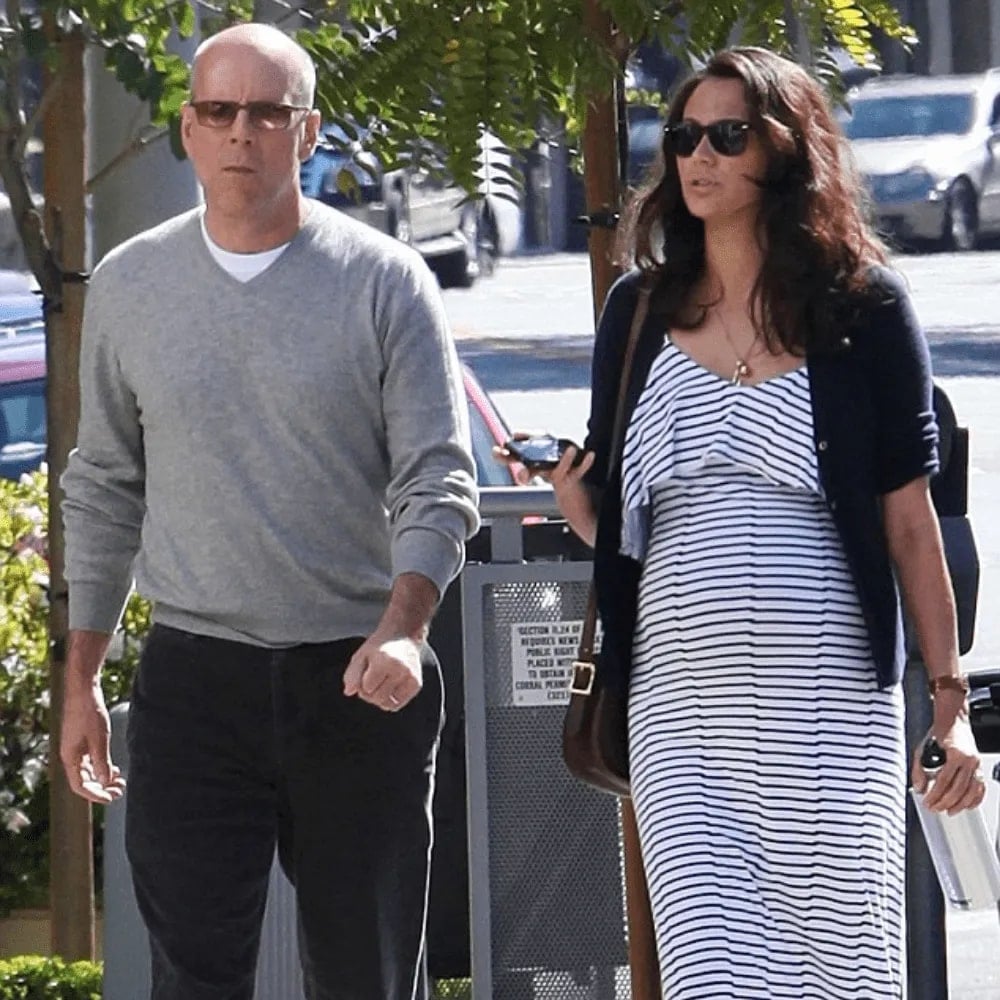 After ending his 13-year marriage to Demi Moore in 2003, Bruce went on to meet Emma seven years later, and the two fell in love despite their 23-year age gap. Bruce and Emma even had Demi stay with them at one point. This incredible story is a true testament to the power of trust and friendship and serves as an inspiration to many.
A Love Story Shrouded in Mystery: Enrique Iglesias and Anna Kournikova
Enrique Iglesias and former Russian tennis player Anna Kournikova have been in a relationship since they met on the set of Iglesias' music video "Escape" in 2001. For decades, their love story has been shrouded in mystery, as the couple has managed to keep their relationship and family life private.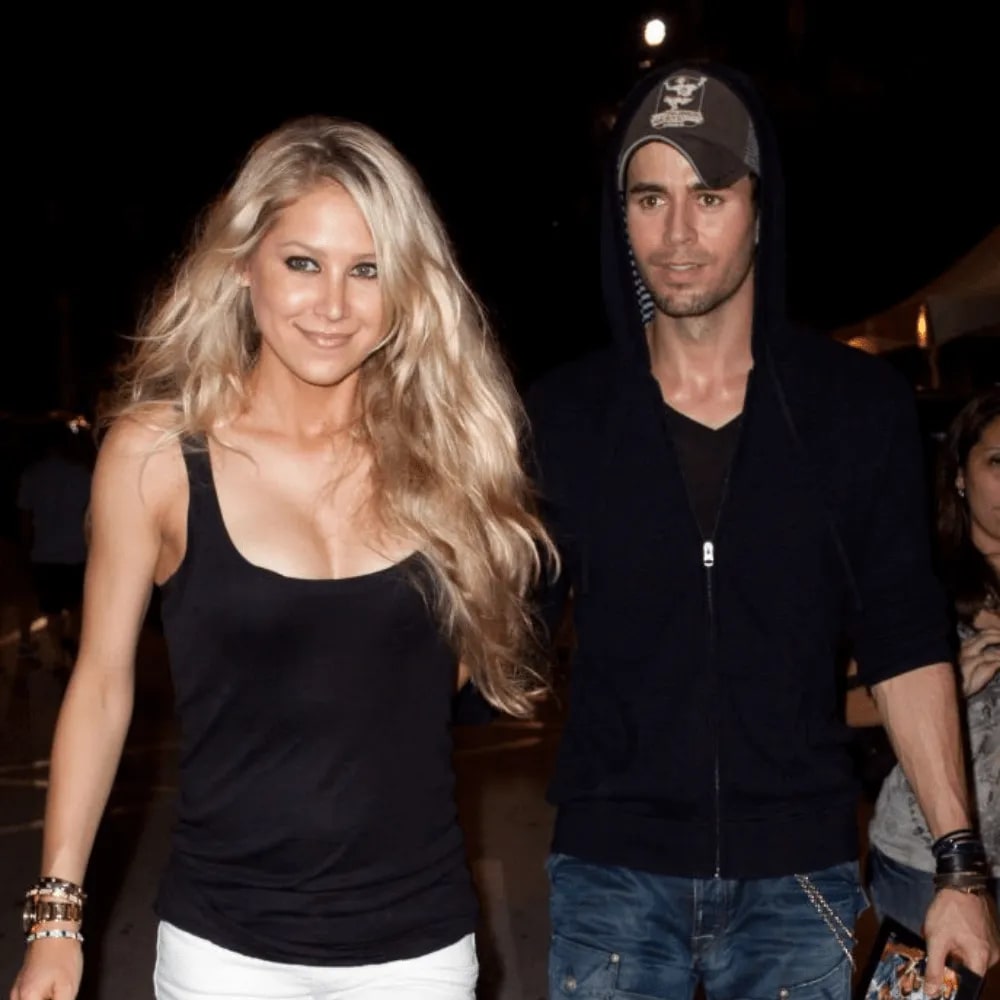 The couple has never tied the knot and has three children. It's rare for celebrities to be so private about their relationship, but it seems to work for them and their family.
Meghan and Harry: A Love Story Unconstrained by Societal Expectations 
Meghan Markle and Prince Harry have proven that love conquers all and will not let public opinion dictate their actions. In 2016, the two were set up on a blind date, and by the following year, they were engaged!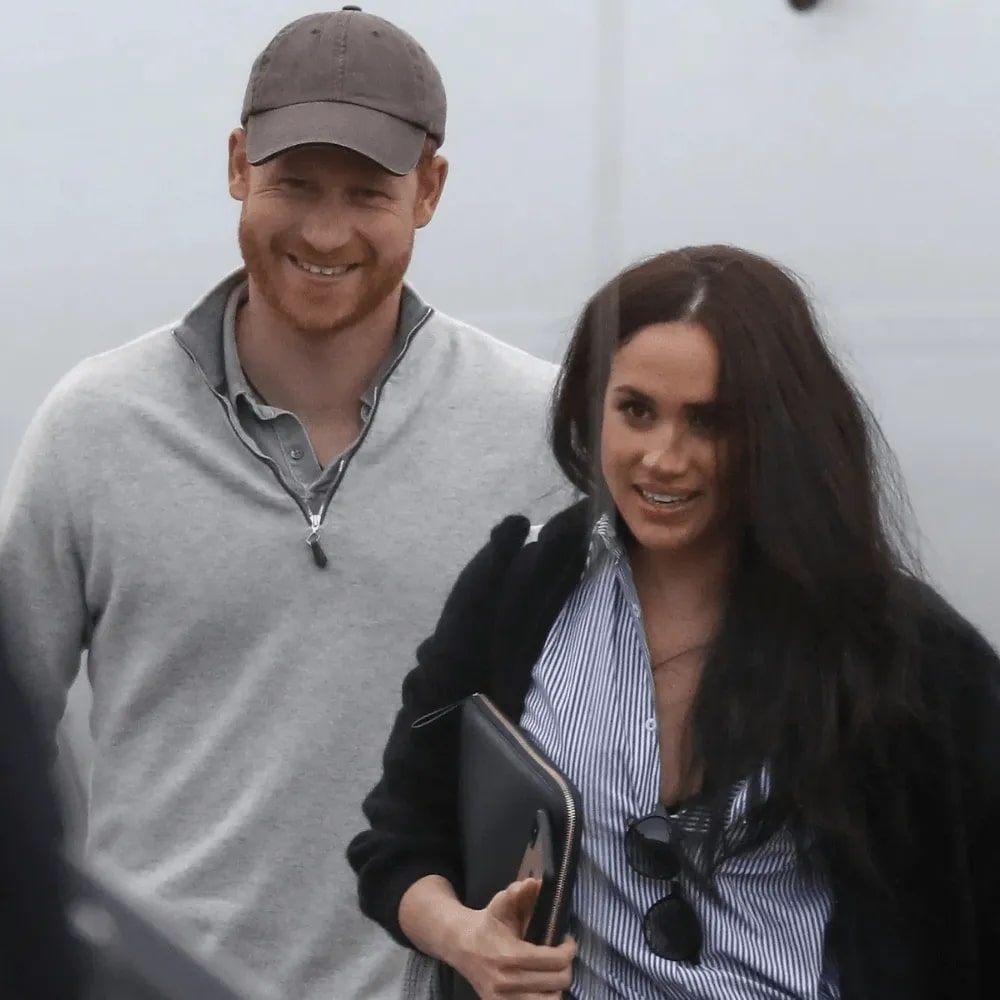 Amidst the storm of abuse, the couple still found the strength to take a break from royal duties in 2019 and then take a step back from the royal family in 2020 to focus on their relationship. This couple has shown that they are determined to live their own lives and make their own decisions.
A Tale of Destiny: David Tennant and Georgia Moffett's Love Story 
The tale of David Tennant and Georgia Moffett's love story is rather extraordinary. Georgia's father, Peter Davison, had earlier played the fifth reincarnation of the Doctor in Doctor Who, while David played the tenth.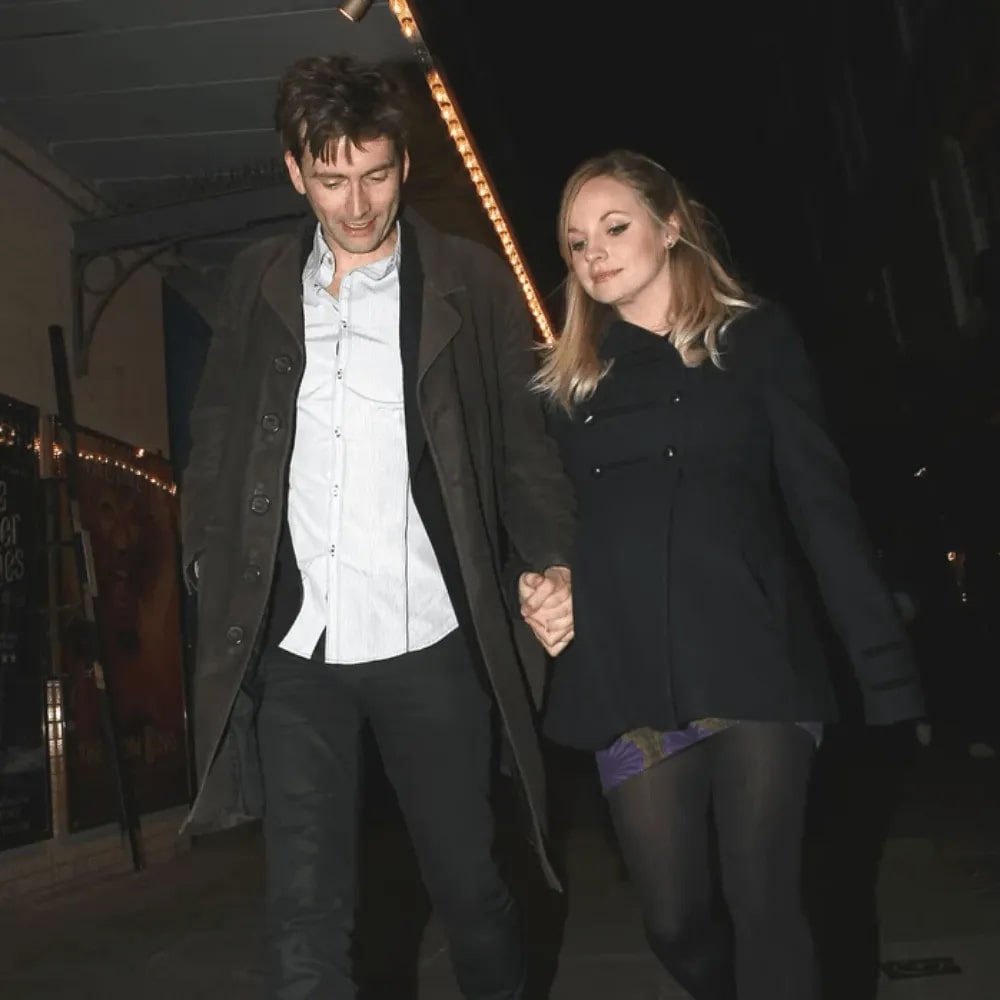 In 2008, Georgia got the chance to guest star on the show, where she met her future husband. Despite the 14-year age gap between them, the couple has been happily married for years and are the proud parents of five children.
Love Conquers All, Especially Height Difference 
Celeb couple Pharrell Williams and Helen Lasichanh are the perfect example of how love can overcome any obstacle – even height difference!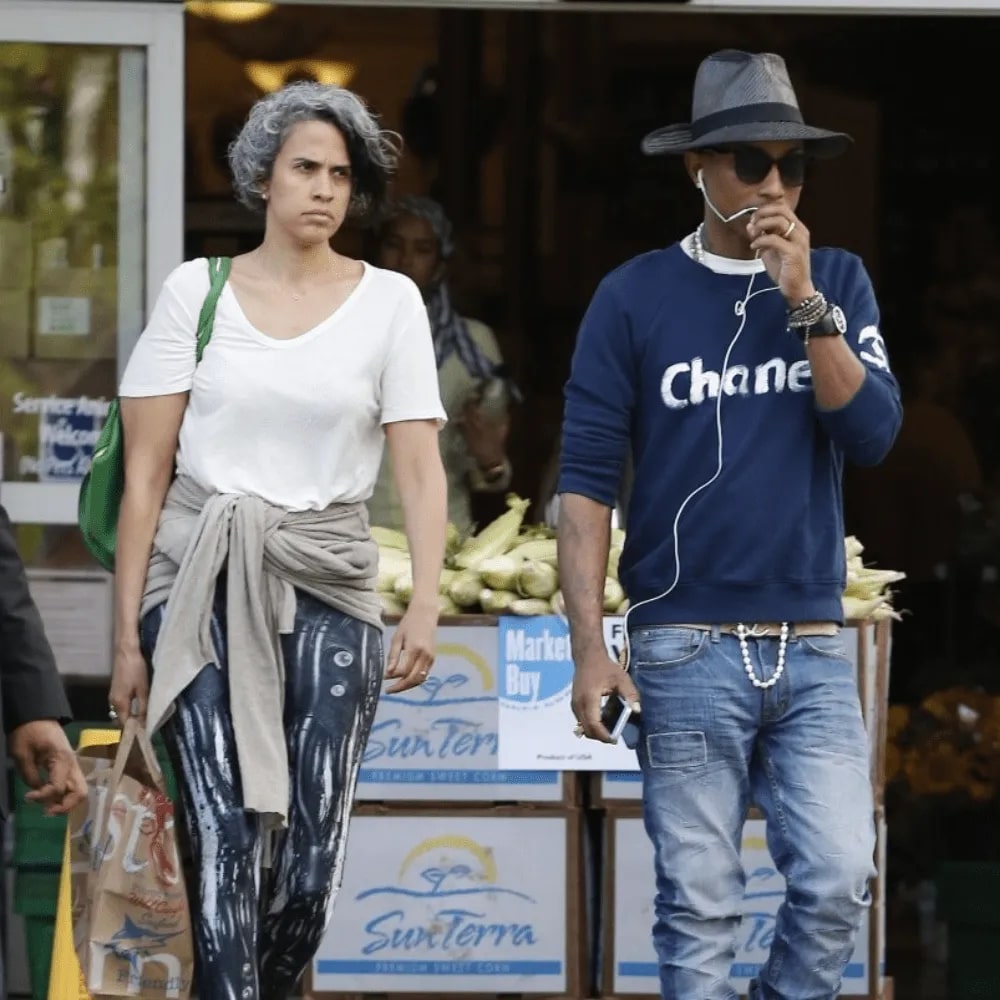 The two started dating in 2007 and had their first child in 2008, eventually marrying in 2013, notwithstanding the two inches that separate them – Pharrell is 5'9″ and his wife stands at 5'11". The couple is also the parents of triplets, no doubt keeping them on their toes. Wonder if Pharrell's signature hats are his way of compensating for the height difference!
Gwendoline Christie: As Cool As She Is On 'Game of Thrones' 
Gwendoline Christie – who plays Brienne of Tarth on Game of Thrones – is dressed to the proverbial nines. She's a well-known feminist and a generous benefactor of various causes.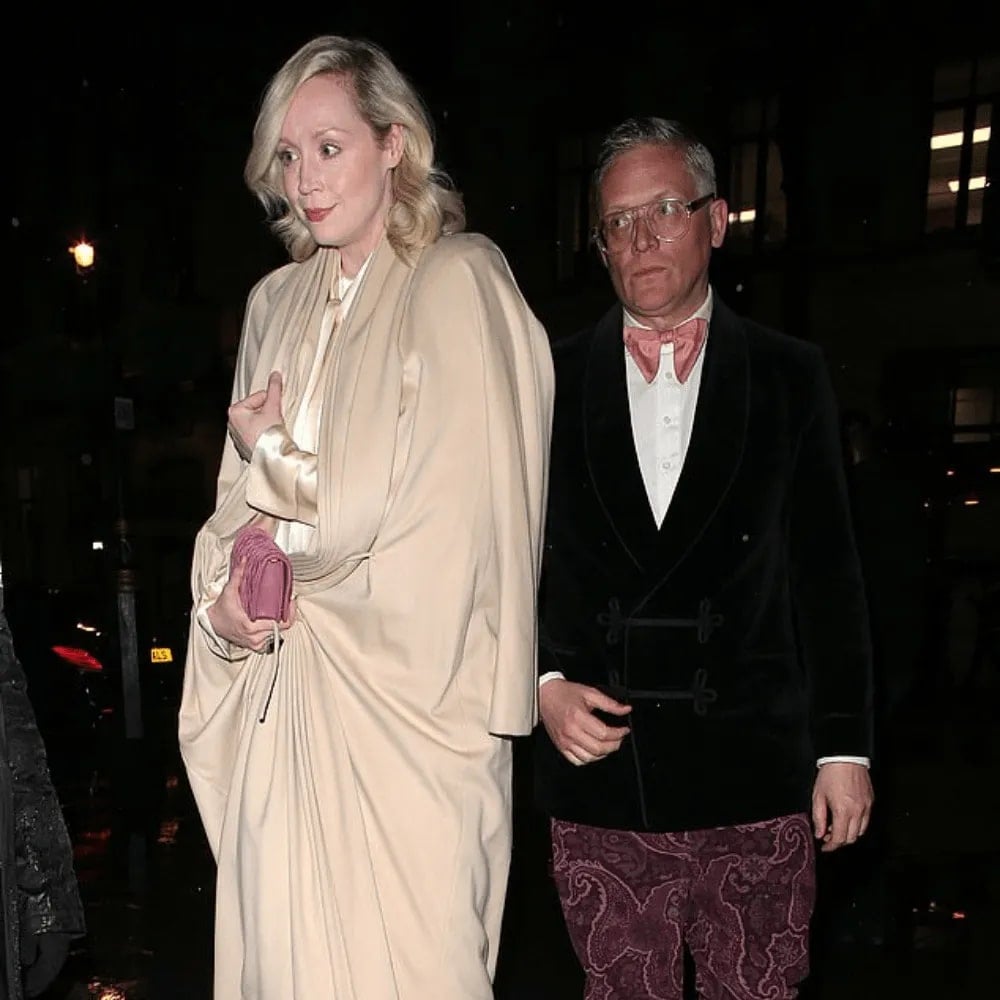 The reason behind her on-point fashion sense could be attributable to her beau – she's been dating British fashion designer Giles Deacon for some time. In another of the celebrity couples where the woman edges the man in the height department, Deacon makes light of it, referring to Christie as his "muse." Fans of the show can rest assured that the actress is living her best life!
Love Conquers All - The Inspiring Story of George and Amal Clooney 
George and Amal Clooney have shown the world that age really is just a number. After meeting at a fundraiser in 2013, the two got on like a house on fire and tied the knot just over a year later.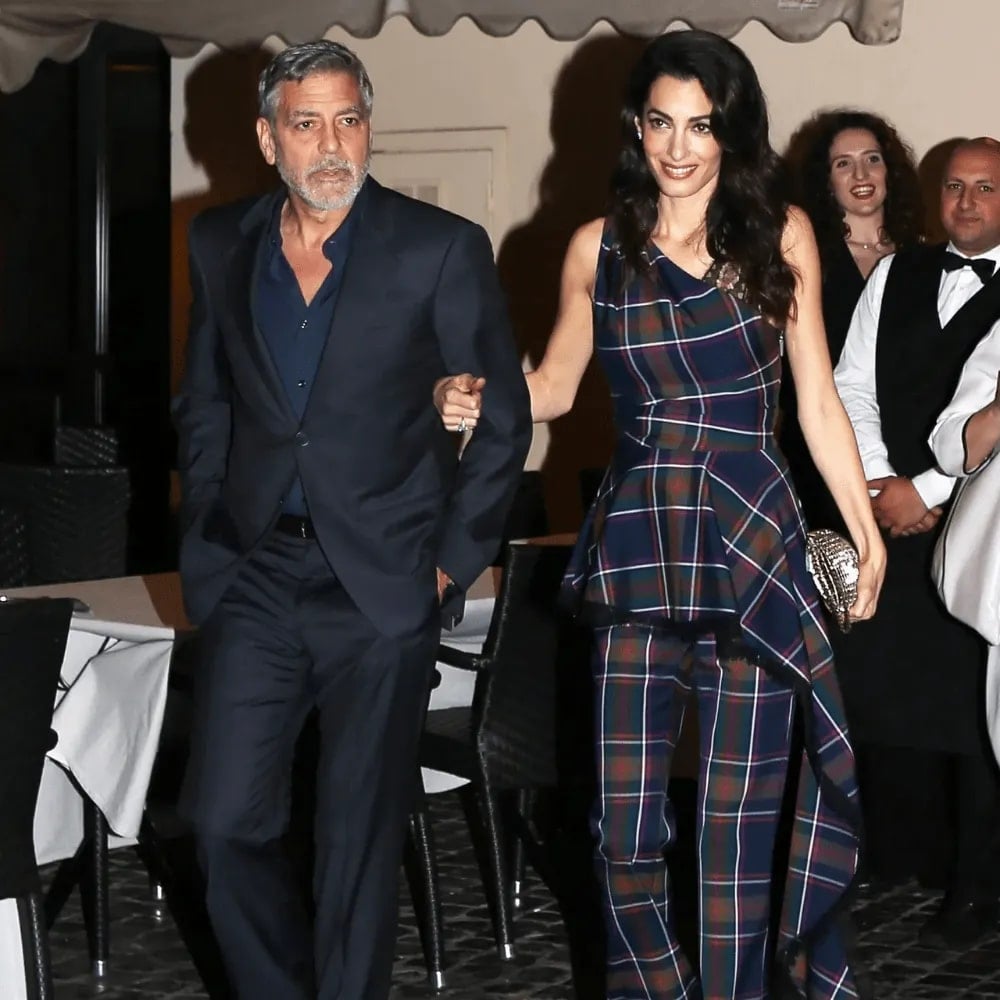 Despite the 17-year age gap, the couple has never been happier, even welcoming twins into the world in 2017. Though female hearts around the world broke at the news that Clooney was officially no longer single, the Clooneys are a testament to the fact that love conquers all.
Chris Pratt and Katherine Schwarzenegger's Speedy Engagement 
Love moves fast, and celebrity couple Chris Pratt and Katherine Schwarzenegger are no exception! After only a few months of dating, Chris popped the question, and Katherine said yes!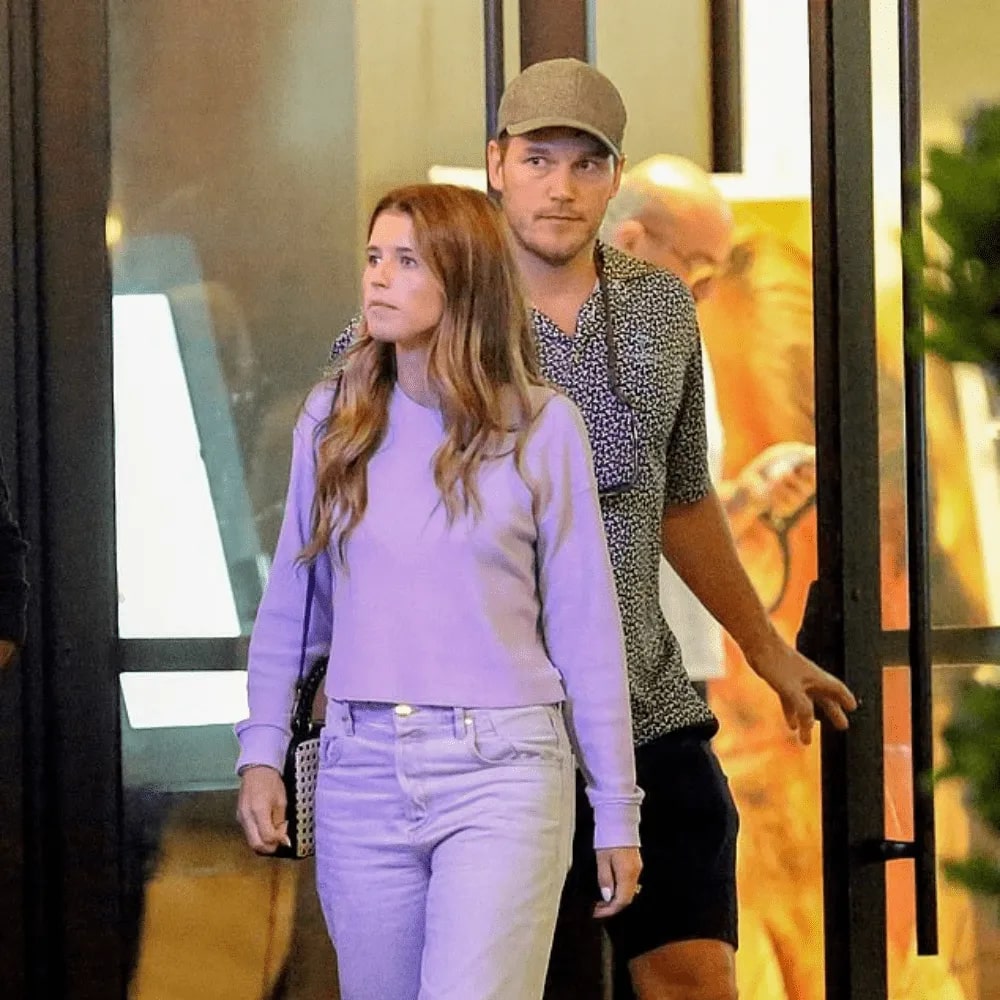 Though some may find their speedy engagement odd, these two knew what they were doing. With Chris' divorce from his ex-wife Anna Farris finalized just two months prior, the two were ready to take the next step in their relationship. Love is an unpredictable journey, and Chris and Katherine prove that sometimes, you just know when you've found the one!
A Love Story to Last Through Time: The Unconventional Romance of Catherine Zeta-Jones and Michael Douglas 
Catherine Zeta-Jones and Michael Douglas have been an iconic couple since 1998 when Douglas famously said he knew they would have a future together despite their 25-year age gap.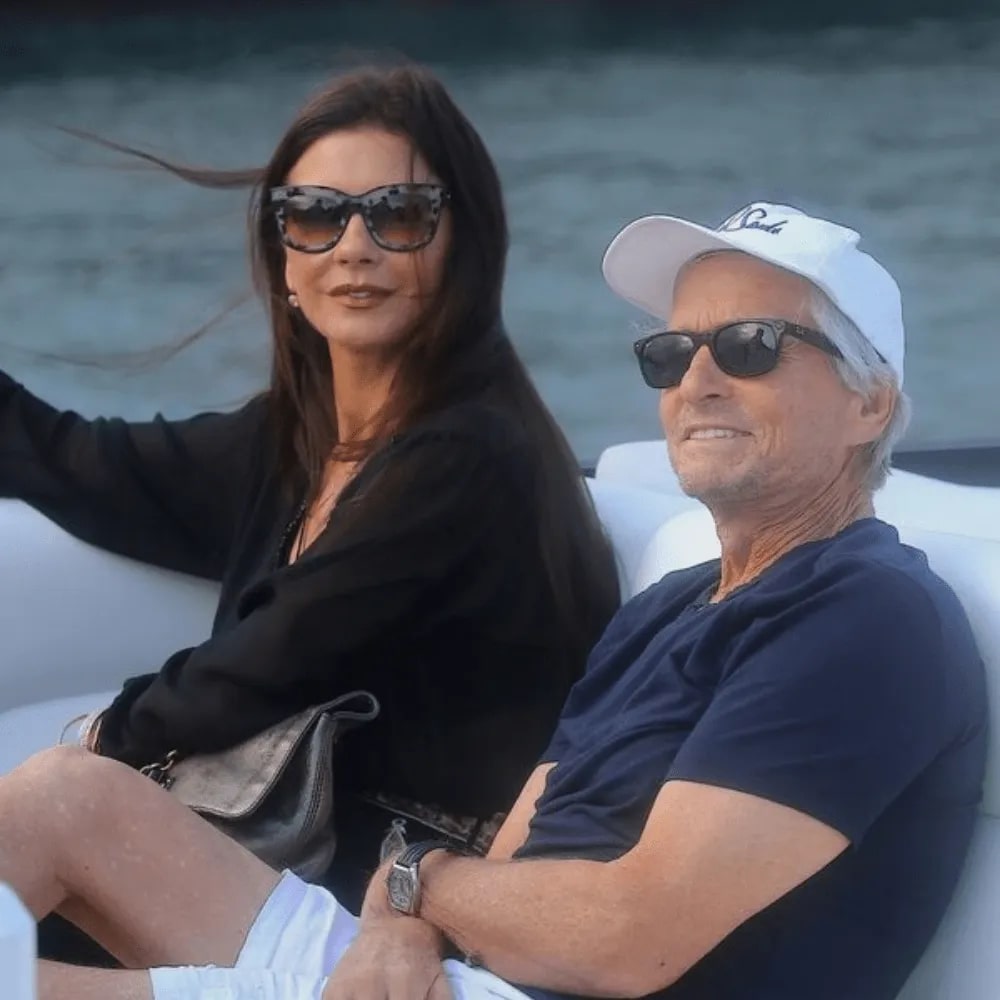 The couple has been happily married since 1999 and has never let the age difference bother them. They believe age is nothing but a number and love is all that matters. The two are a testament to the fact that unconventional romances can last a lifetime, again demonstrating that age is just a number.
The Age Difference Doesn't Matter: Jeff Goldblum and Emilie Livingston's Love Story
When Jeff Goldblum met his now-wife, former Olympic gymnast Emilie Livingston, at the gym in 2011, he was unashamedly smitten. In 2014, the two tied the knot, with Goldblum playing the piano and singing for his bride.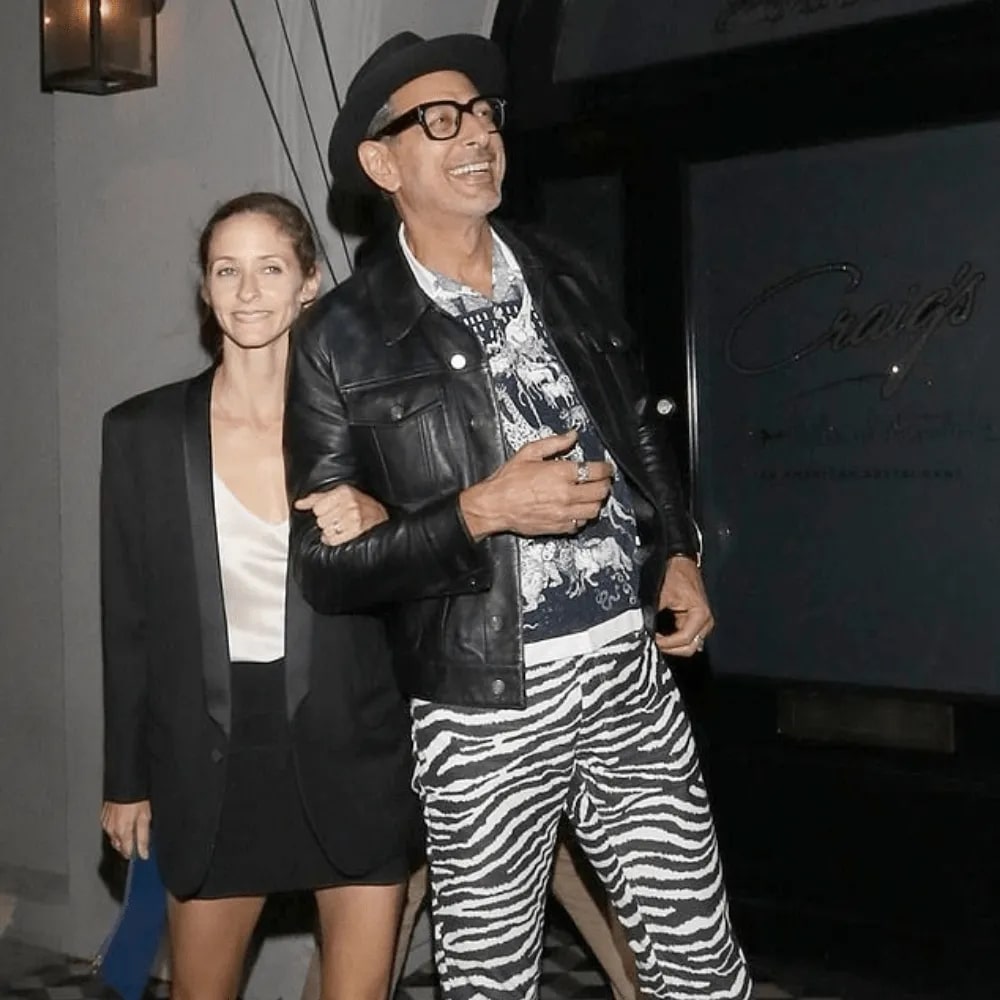 While the 30-year age difference between the couple sparked some controversy, they never let it come between them. Today, their love is stronger than ever, and they are even the proud parents of two children. Once again, this shows that age is just a number with true love.
A Royal Love Story: Prince Albert II of Monaco 
It's a story fit for a prince, or rather a soap opera! Prince Albert II of Monaco has had a colorful romantic life, with flings involving supermodels and reality TV stars. However, his story has a happy ending with his wife – she's twenty years his junior and former Olympic swimmer Charlene Wittstock.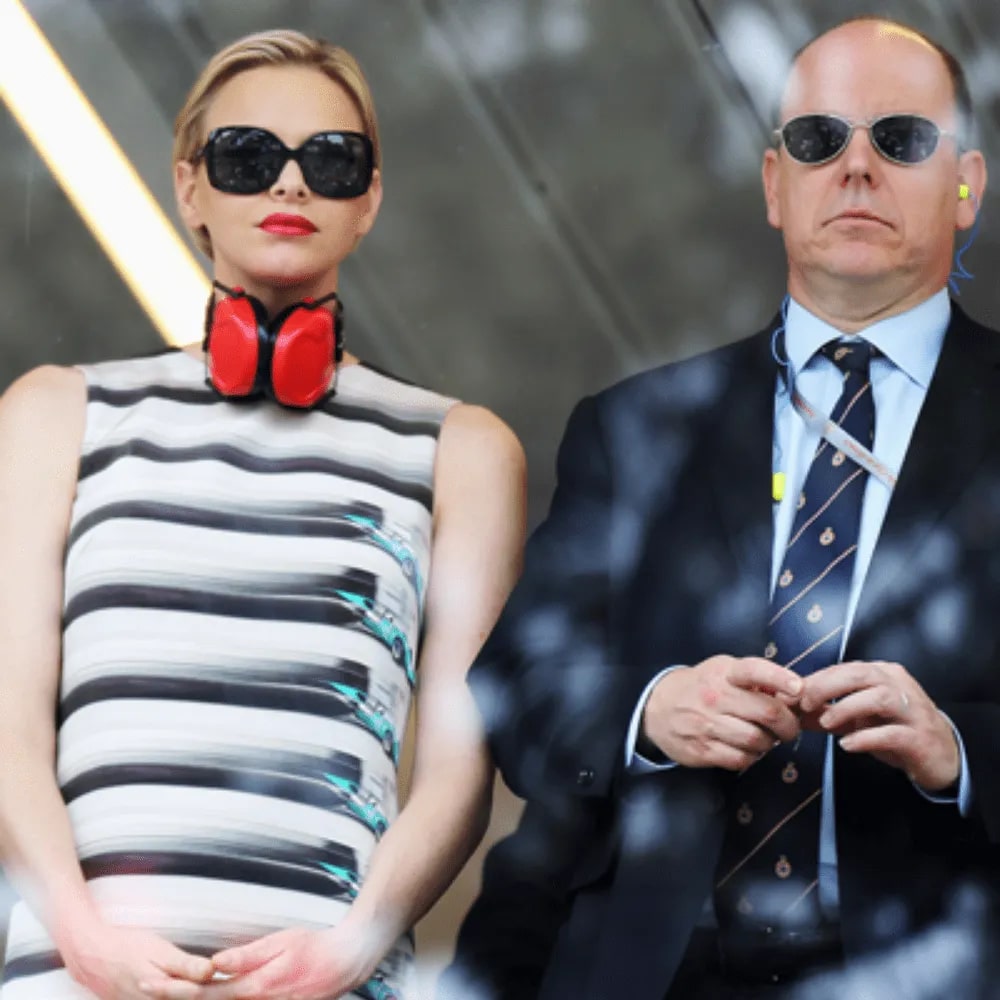 The two met in 2000 when Albert was overseeing a swimming race. Just days before their wedding, a French publication reported that Wittstock had attempted to run away, only to realize that her prince was her one true love! Truly, a royal love story!
Mark Zuckerberg and Priscilla Chan: An Enduring Love Story 
Love stories are special, but Mark Zuckerberg and Priscilla Chan's is remarkable. Meeting in line for the bathroom at a party, these two soon began dating. After 7 years, in 2010 they moved in together and married in a surprise ceremony in their backyard.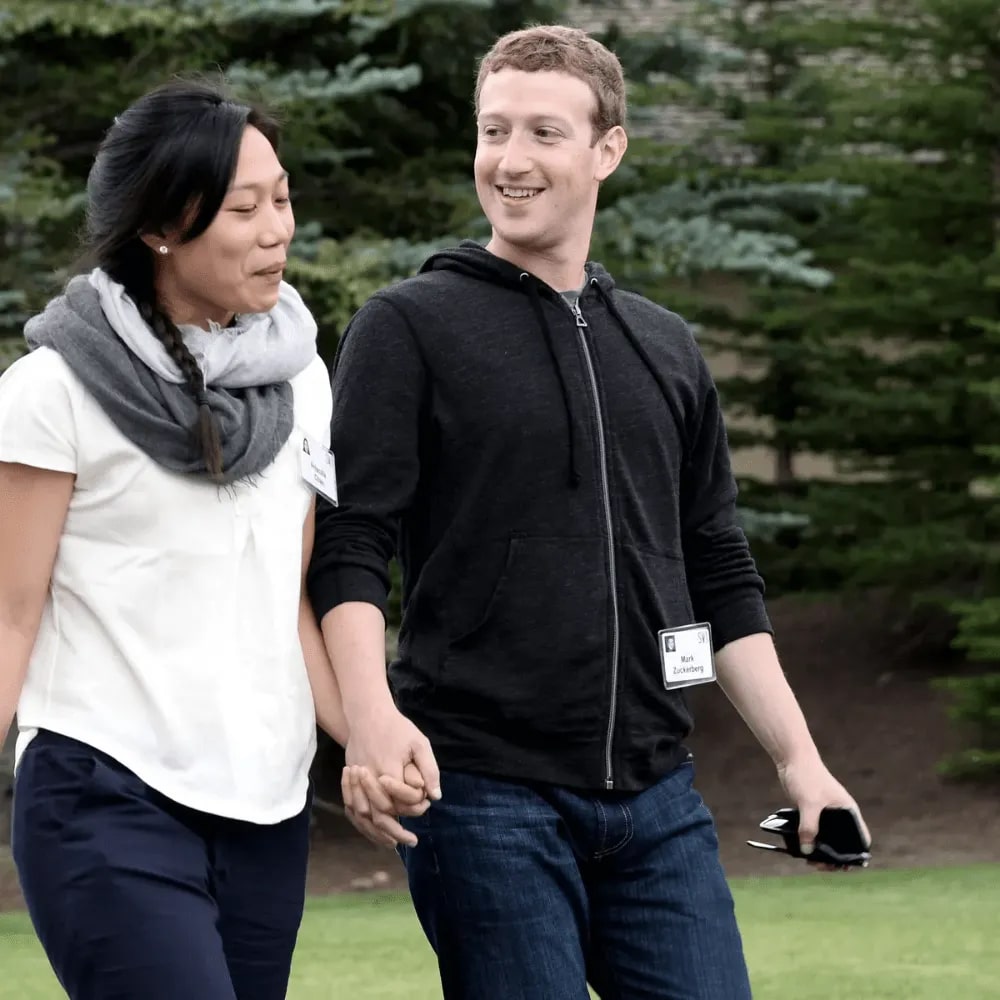 Despite Zuckerberg's immense wealth, they prefer to keep things simple. Even on his own social media website, Zuckerberg rarely posts about his family. The couple has opted for a lowkey lifestyle, dressing plainly and unassumingly. Truly, theirs is an enduring love story.
A Kiss to Remember: The Height Difference Between Claudia Schiffer and Matthew Vaughn 
After tying the knot in 2002, model Claudia Schiffer couldn't help but gush about her husband, Matthew Vaughn, a film producer. She said he was everything she had ever wanted in a man and that he had swept her off her feet.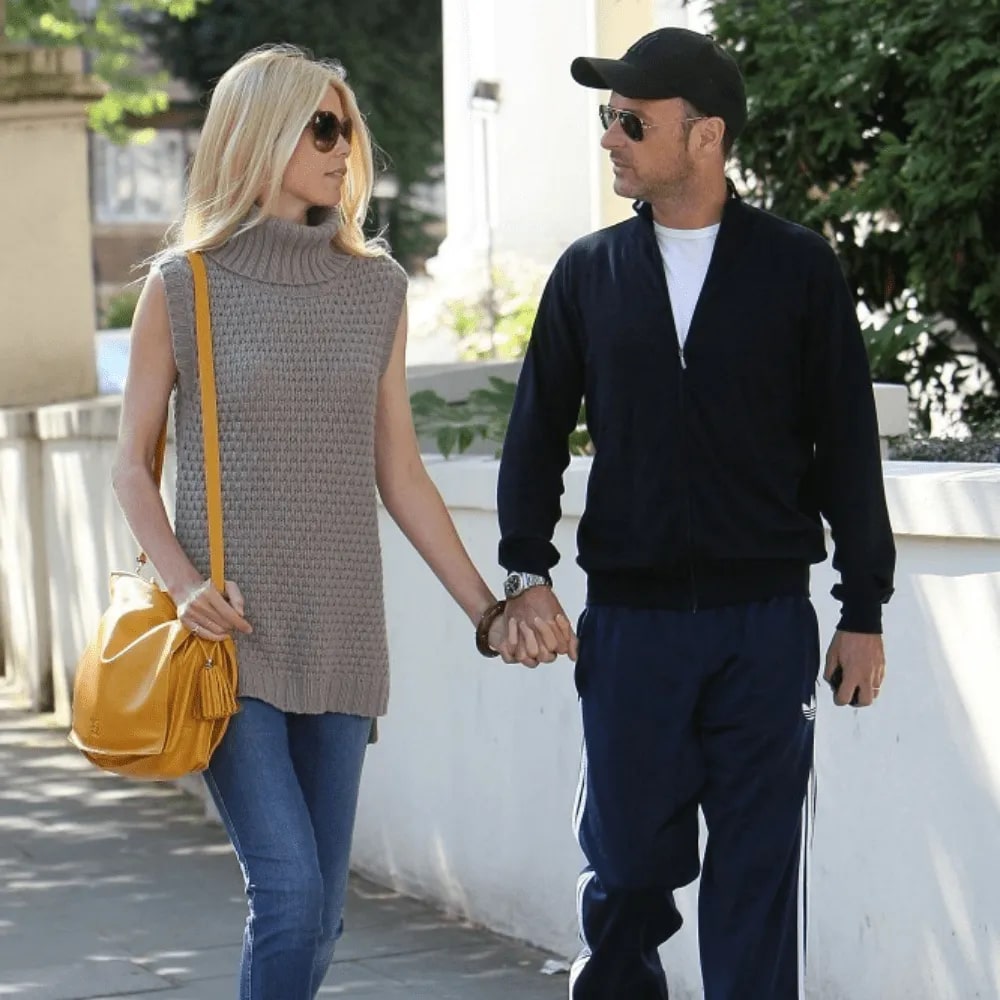 Although not immediately obvious in pictures, there is a slight height difference, with Schiffer shading her husband. But their sweet kisses show that she is more than willing to lean down to meet her husband – an adorable couple!
Love At First Sight: Tom Kaulitz & Heidi Klum's Whirlwind Romance 
Tom Kaulitz and Heidi Klum's whirlwind romance has been described as "love at first sight." After nine months of dating, Tom popped the question to Heidi in 2018. Two months later, the couple tied the knot in a secret ceremony.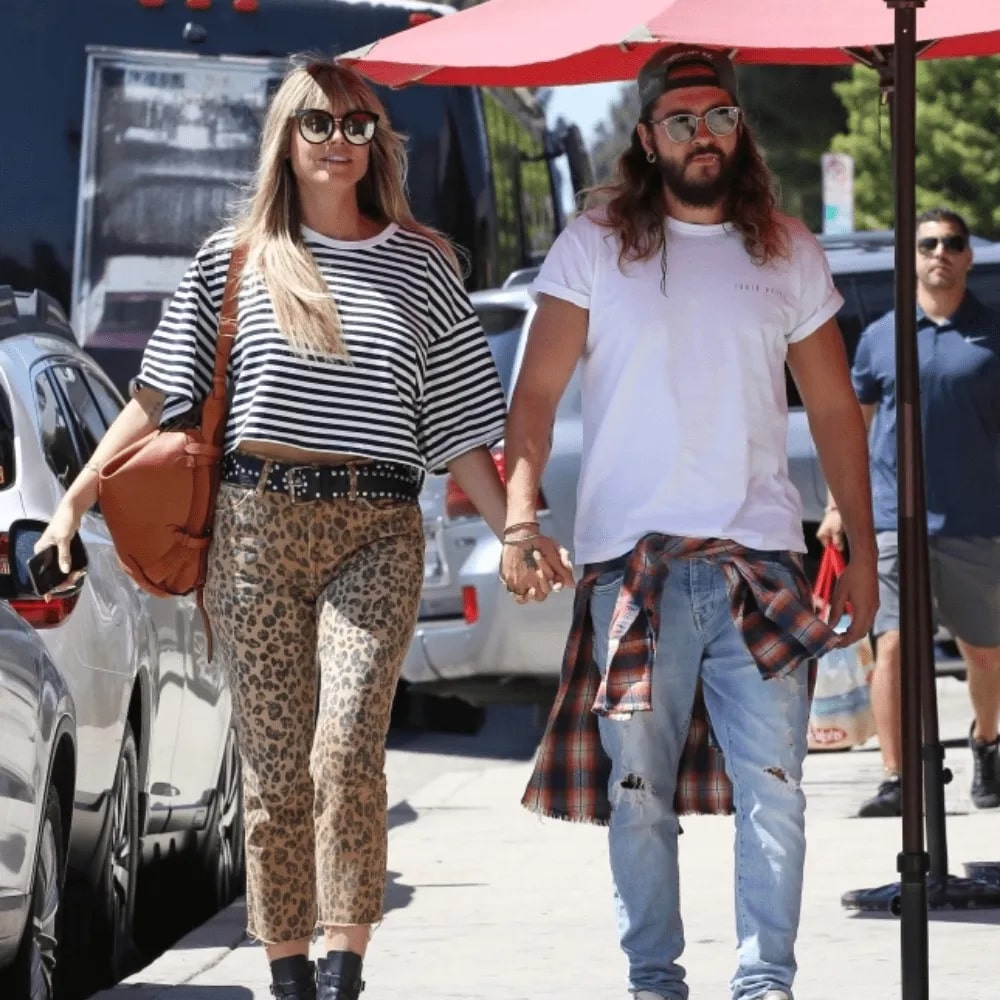 Despite Heidi being 17 years older than her husband, the pair's age difference has not hindered their love. To celebrate, they had a second wedding in Capri, Italy. This only solidified their love for each other – they continue to be an inspirational example of true love.
Love at First Sight: How Nikki Reed & Ian Somerhalder Got Engaged in 6 Months! 
Love at first sight can be real! At least that seems to be the case for actors Nikki Reed and Ian Somerhalder got engaged and married all under a year.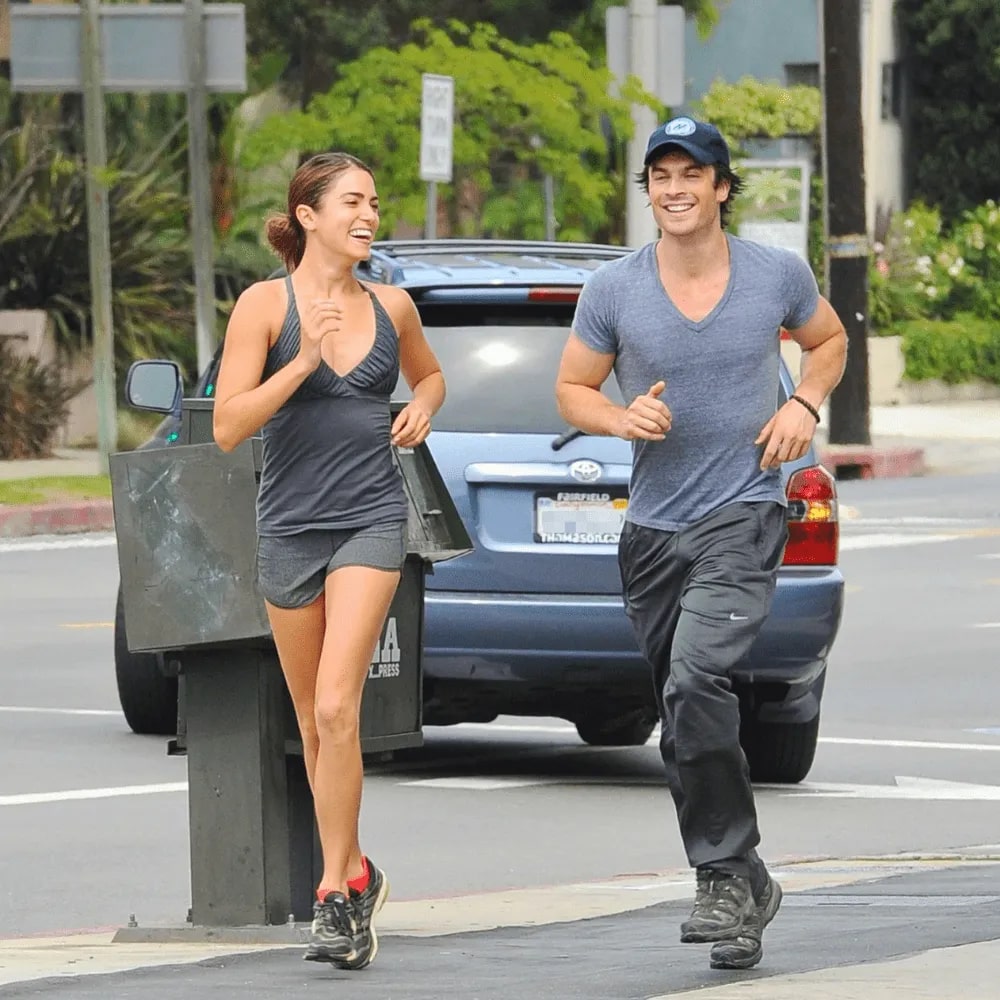 After confirming their relationship in July 2014, the couple announced their engagement in January 2015. Just three months later, they were married and jetted off to Mexico and Brazil for a romantic honeymoon. The couple is still happily married and has since expanded their family.
Love is Blind: Sarah Paulson and Holland Taylor Prove Age is Just a Number
Sarah Paulson and Holland Taylor have been proving that age is just a number for several years! The two Hollywood actresses met in 2005, but it took them another decade before they started dating.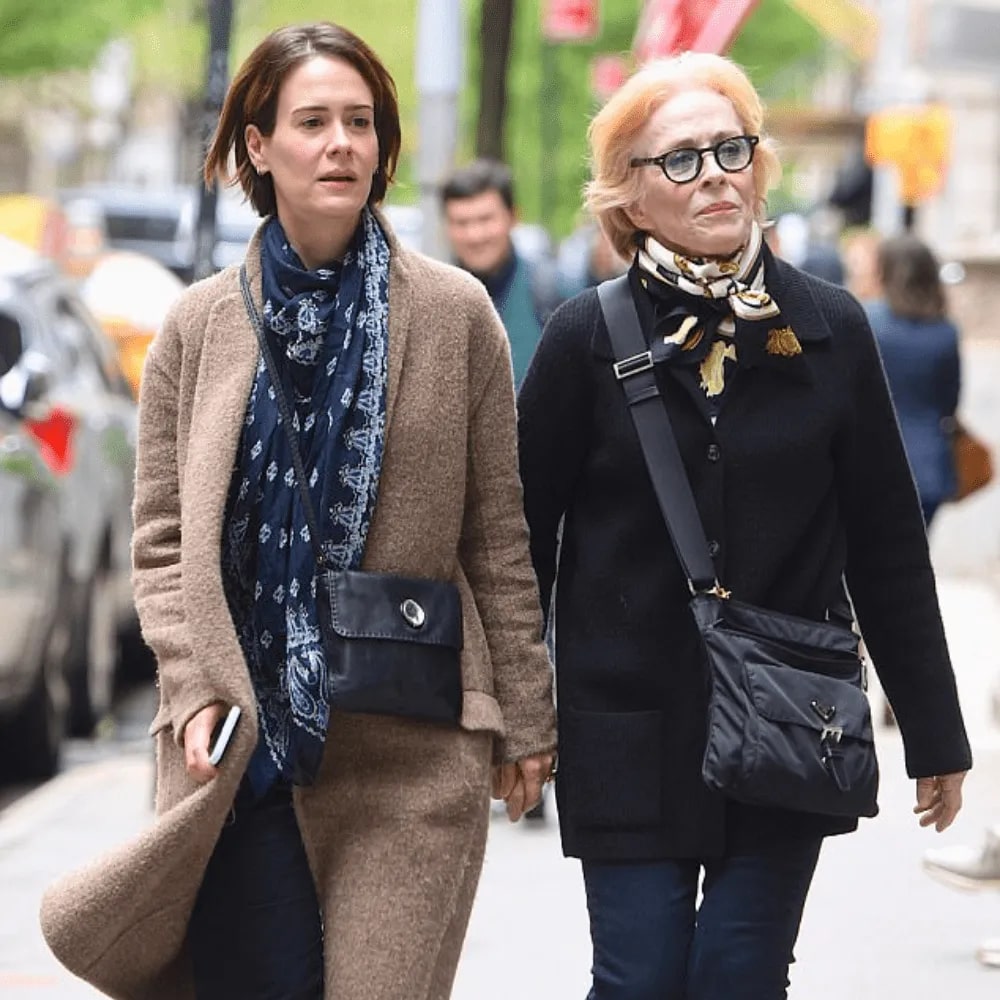 Despite their 32-year age gap, the couple has been going strong since then, and Paulson has opened up about their relationship, saying there's a "greater appreciation of time and what you have together." It's an inspiring story of the love that the two of them share!
Justin and Hailey: A Love Story with a Twist 
It was a love story with a twist! Superstar singer Justin Bieber met his wife, Hailey Baldwin, at a fan event when she was just 12 years old.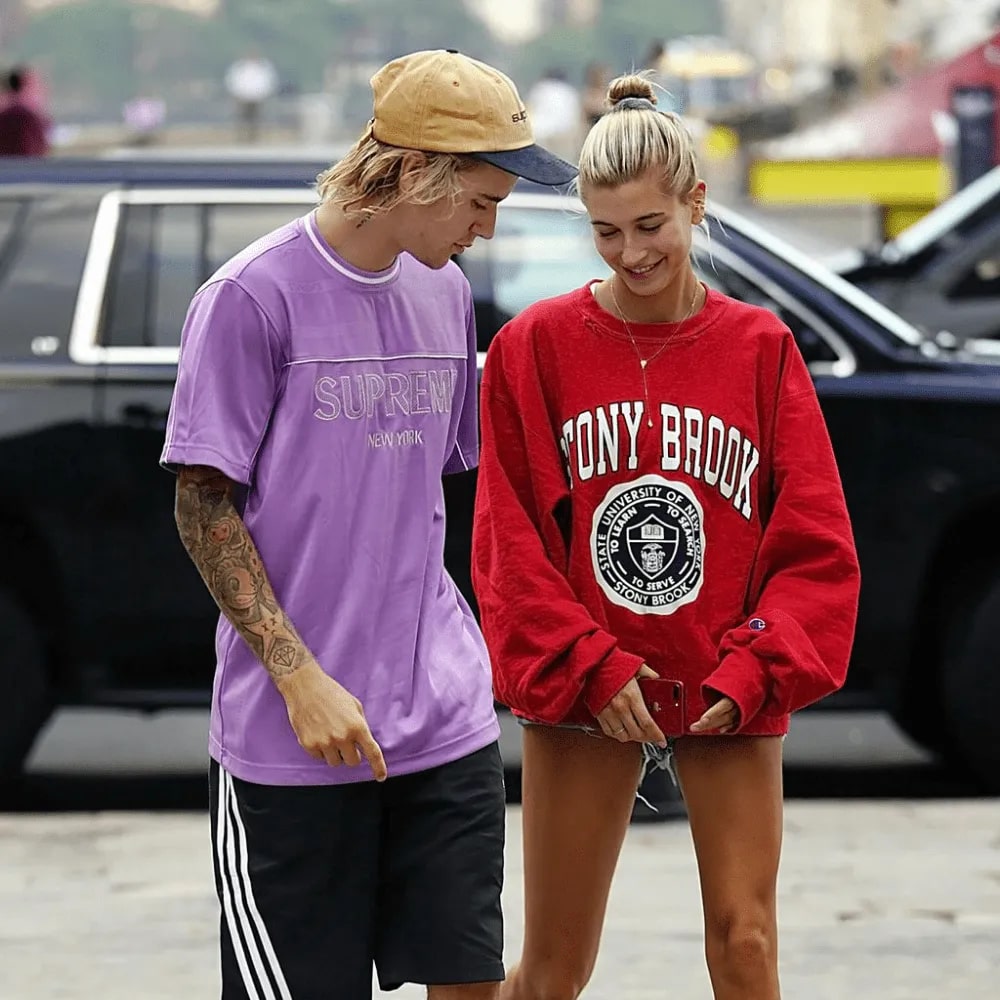 After vacationing together with their families, they started dating in 2016 and eventually became engaged two years later. In a whirlwind romance, they were married three months later in a private ceremony in New York, leaving fans and the public alike stunned. Love seemed to be in the air for this celebrity couple!
A Dream Come True: The Story of Jason Momoa and His Celebrity Crush 
In 2013, Jason Momoa's childhood dream came true when he met his celebrity crush, Lisa Bonet, in a jazz club. Despite the 13-year age gap between them, the two hit it off right away. They started dating and eventually married four years later.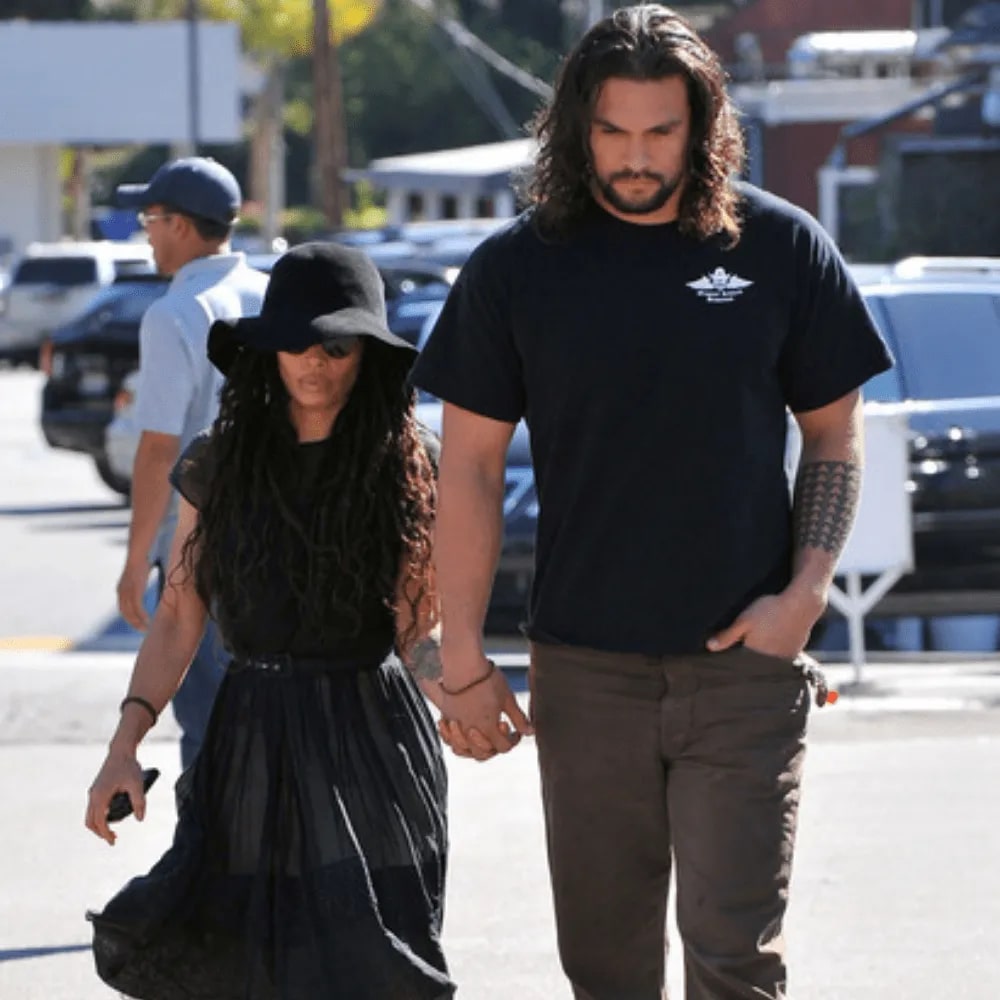 Now, the happy couple shares two children and enjoys a harmonious relationship with Bonet's ex-husband, Lenny Kravitz. Despite the criticism stemming from their age gap, the happy couple seems unperturbed and continues to live their best lives.