Big Brother Dons Hilarious Costumes Every Day To Meet His Younger Brother's Bus
Some people view having a younger sibling as adding another level of rivalry to their lives. Parents will do anything they can to keep their children from fighting.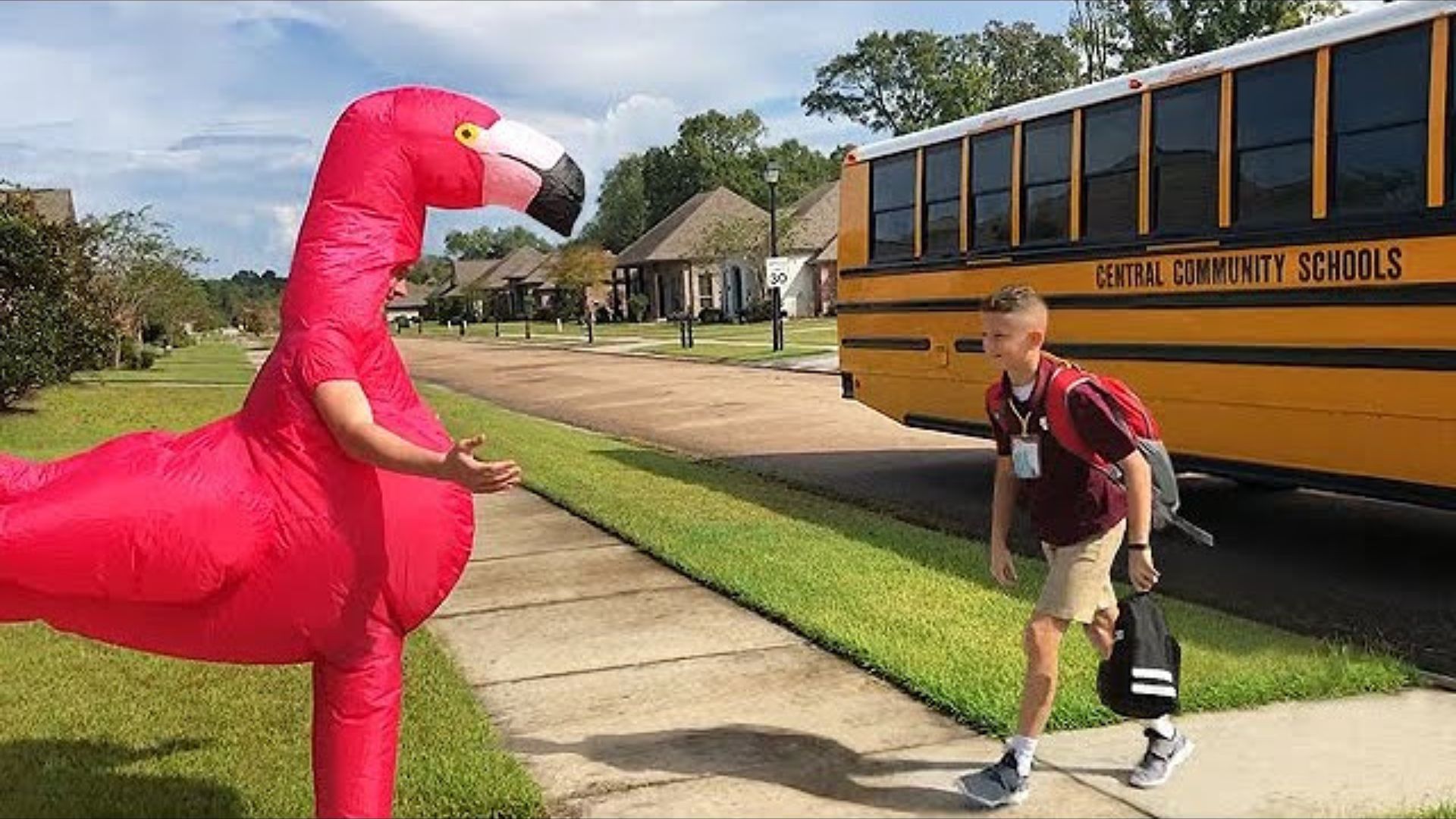 An unusually close family connection exists between Max and Noah Tingle. These two brothers won the hearts of people everywhere. Continue browsing to find out how the folly of one brother led to the formation of a strong friendship.
Foreseeable Separation
Max Tingle, age 12, and his older brother, Noah Tingle, age 17, have a tight relationship. In August, Noah began his final year in high school. Perhaps Noah and Max didn't anticipate facing the realities of their separation until much later, but now that that time is drawing near, Noah intends to make this year extra special for his younger brother before he leaves for college.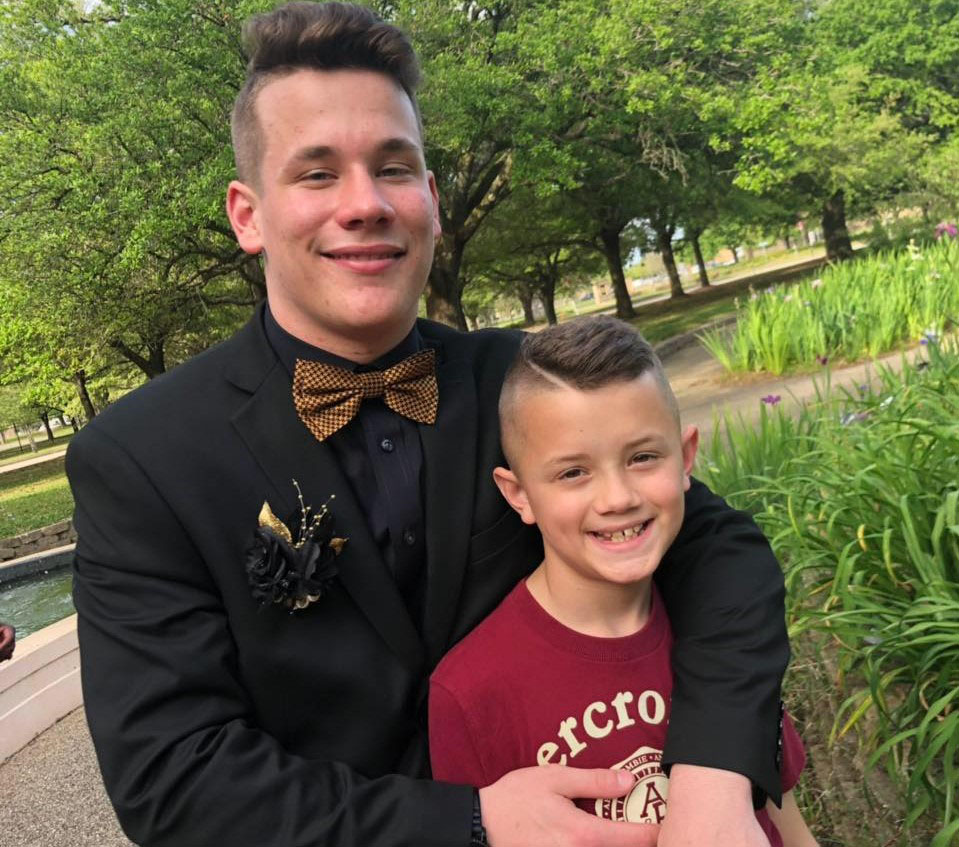 Since he gets home from school before his younger brother, Max, Noah is constantly thinking up new ways to make their time together unforgettable.
A Totally Embarrassing Idea
Outside their home, where he was waiting for Max to get off the bus, Noah decided to greet him while wearing some rather peculiar clothing. According to Noah, while in his final year of high school, he intended to embarrass Max to observe how he would react to the situation.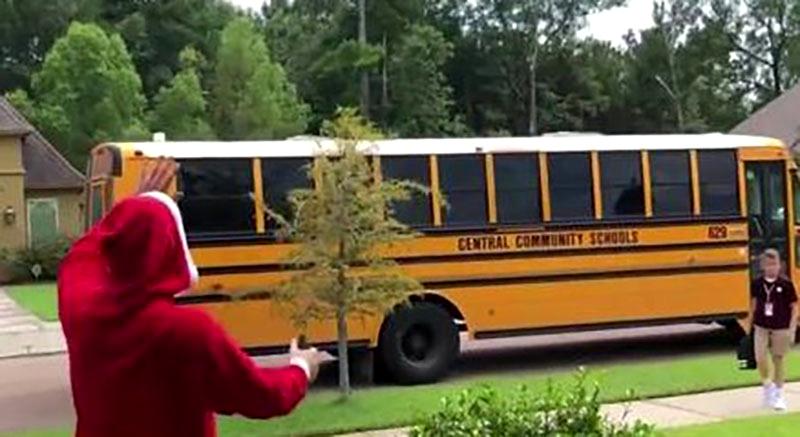 Max recognized the efficacy of his sibling's strategy. At first, he was very reserved, but now he eagerly joins in his older brother's goofy game. So Noah began his gimmick on a daily basis.
Community Allies
Noah has been using a Facebook page he calls "The Bus Brother" since the beginning of his ruse. He mostly wanted to show off his new threads to his relatives and friends.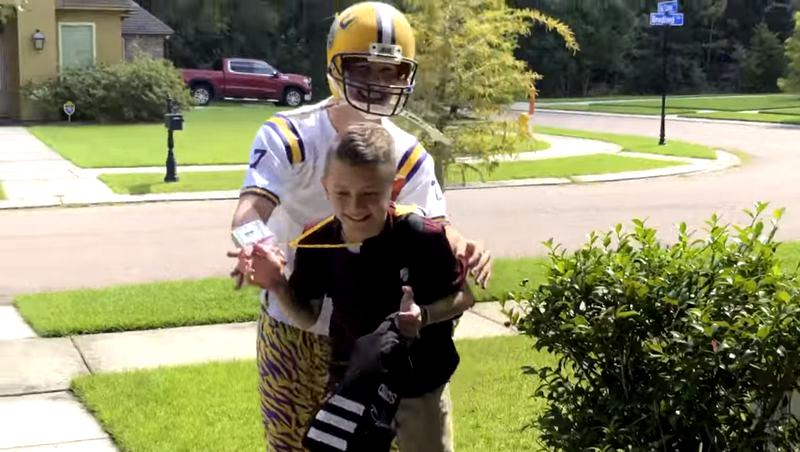 Surprisingly, it gained a large following, especially when their mom joined in on the action. To keep the party going, generous strangers gave Noah their old clothes to use as the basis for even more ridiculous outfits for him to wear.
Gaining Popularity
Having started on August 24th, Noah has uploaded videos of himself in fancy dress to trick his sibling. More than 83,000 people have liked "The Bus Brother" page on Facebook to date. The cute videos and touching backstories of these two brothers have gone viral.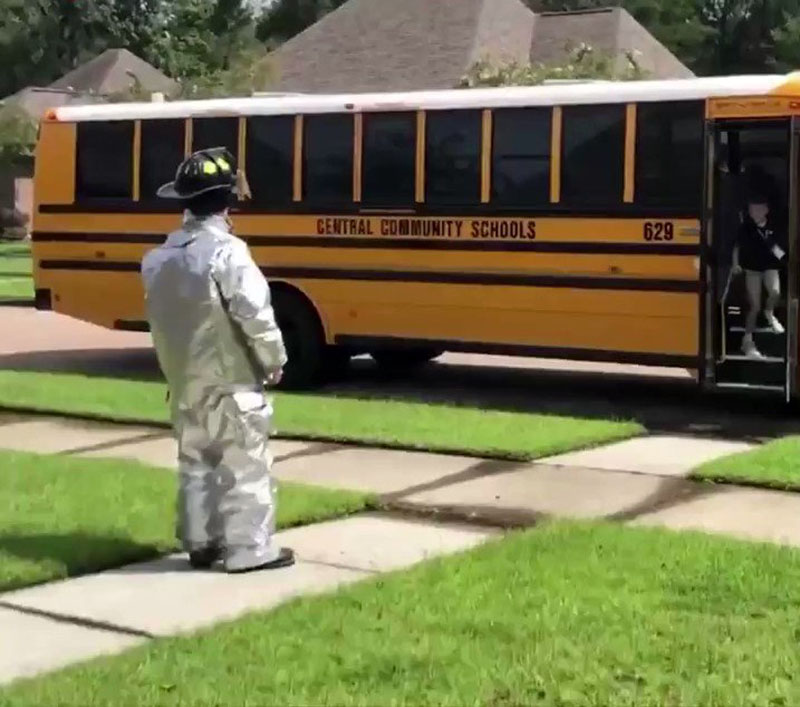 This video went viral around the globe. Those who have seen the video have nothing but praise for it and how it began as a playful jab at Max that blossomed into tender moments of sibling playfulness.
Cub-Like Behavior
The video shows Noah in costume, meeting Max and pursuing him. They were fighting and fell outside their house. People like the video because the brothers seem to enjoy each other's company like cubs in the wild.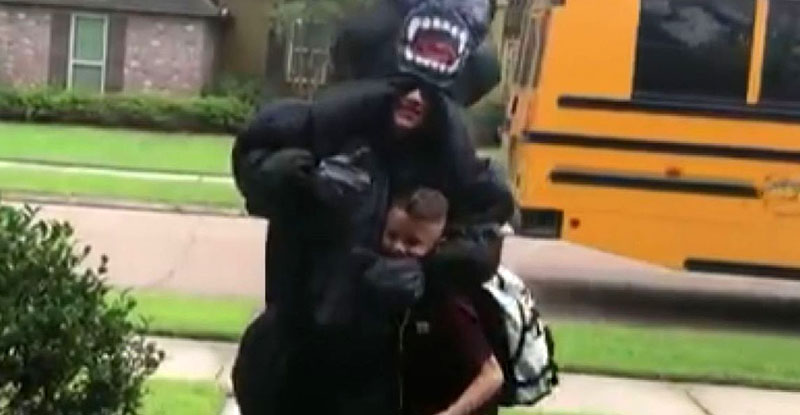 Noah and Max were treating each other with care, but Max focused all his energy on maneuvering around Noah. The lighthearted play fighting serves as a wonderful illustration of what it's like for brothers to be close to one another.
An Extraordinary Tradition
Given the symbols these brothers represent, it is hardly surprising that the videos have become so popular so quickly. When we reach home, Noah is the source of the comforting warmth we all hope to meet. Max, the youngest sibling, is a symbol of the child within all of us who is growing up to be confident but still feels vulnerable.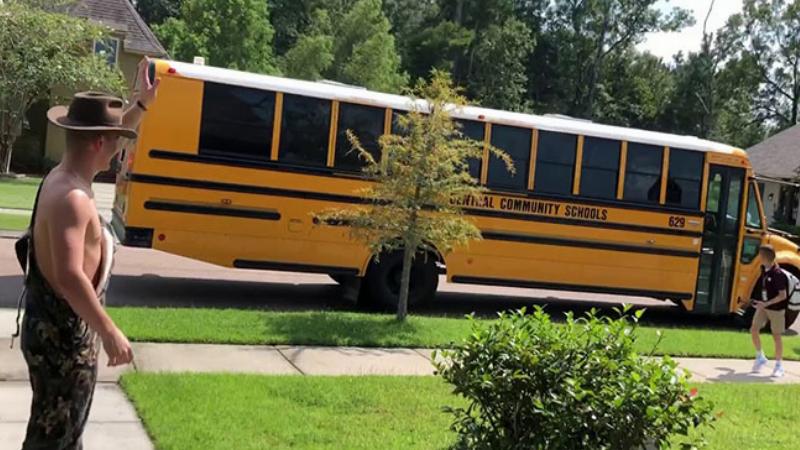 Following the two brothers' interaction, it's clear that Max is happier with Noah's strange tradition than he is able to express. The kid always has a grin on his face.
Their Affectionate Rivalry
Noah and Max, typical of boys their age, show their pleasure at seeing one other by shoving and pushing. One minute, Noah will lovingly embrace Max, and the next, he'll grab Max from behind and drag him to the ground. Max will push Noah aside to prevent a collision and go to the side.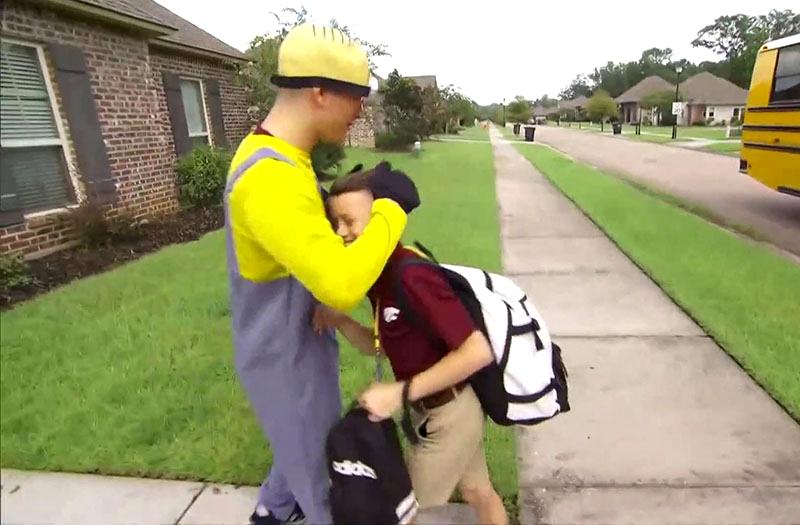 Their antics make it abundantly evident that they are merely playing a game of tackling with one another. They are exceedingly close and always in one other's company, seeking solace from one another.
A Welcome Home With Outstretched Arms
The current image on The Bus Brother's Facebook page is a picture that says it all. The outfits appear to complement Noah's overall "welcome home" mood that he gives off every time Max gets off the bus.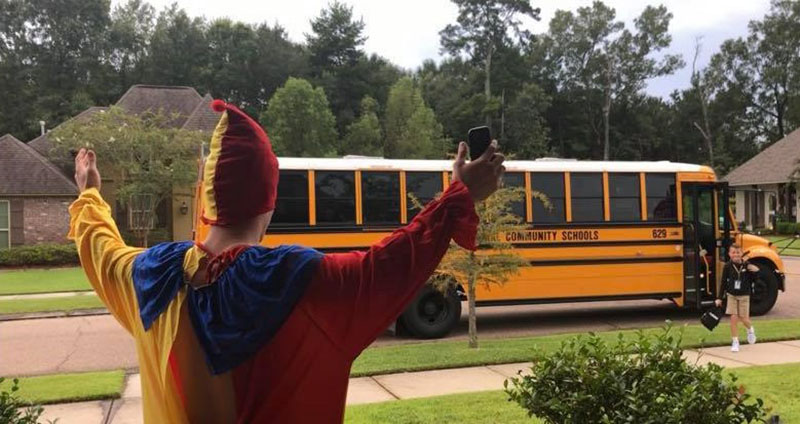 When you're appreciated by someone who acknowledges your uniqueness, it's a great sensation. Apparently, the joking Noah is saying, "No judgment, brother," with his arms spread wide. Max's trademark grin is visible, even in the hazy background of this scene.
Warmth Of A Brother's Love
Noah has told reporters that he wants his brother to remember the costumes fondly once he starts college, so he bought several of them. Seeing a youngster recognize the strength of love is very remarkable.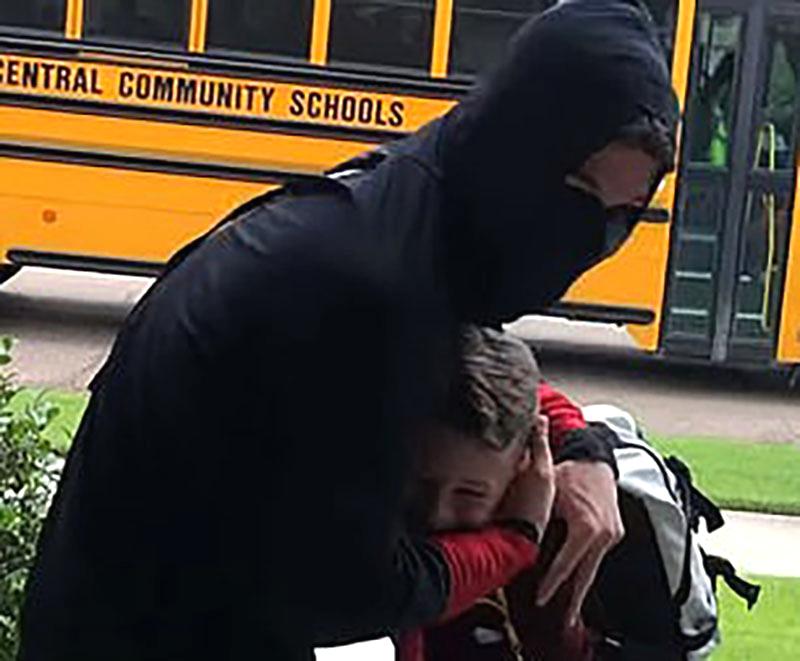 That Max has a sibling so eager to prioritize bonding time with him must make him feel like a very special person. Of course, in many families, siblings take each other for granted. But, understandably, a lovely child like Max would be difficult to take for granted.
Don't Mind The Rain
It is unusual for there to be rain at this time of year, which is nearing the end of summer. But the fact that it was raining that afternoon at the house of the Tingle brothers in central Louisiana did not deter Noah.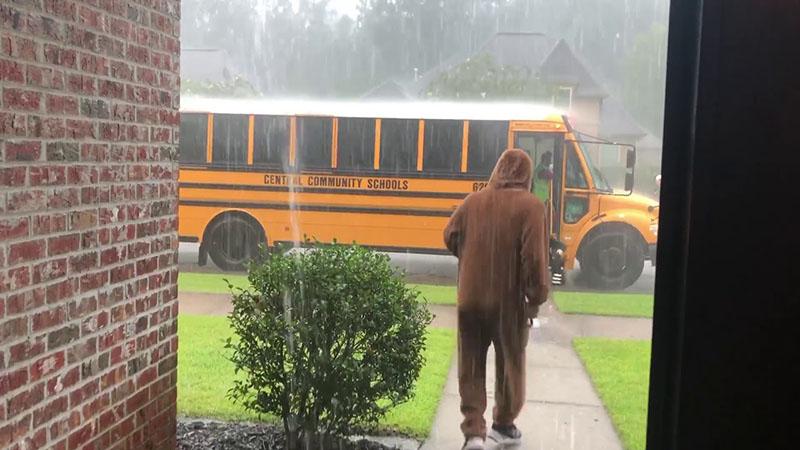 He sprinted into the rain to get his tiny brother, and luckily, he was wearing a nice, fluffy bodysuit. The two sprinted inside with arms surrounding one another and grins ear to ear. It looks like they had to do some indoor tackling that day.
Generation Gap
Max and Noah can easily communicate across a five-year age gap. However, besides the obvious generation gap (Noah is already a senior, while Max has yet to start high school), there are also noticeable physical distinctions between the two.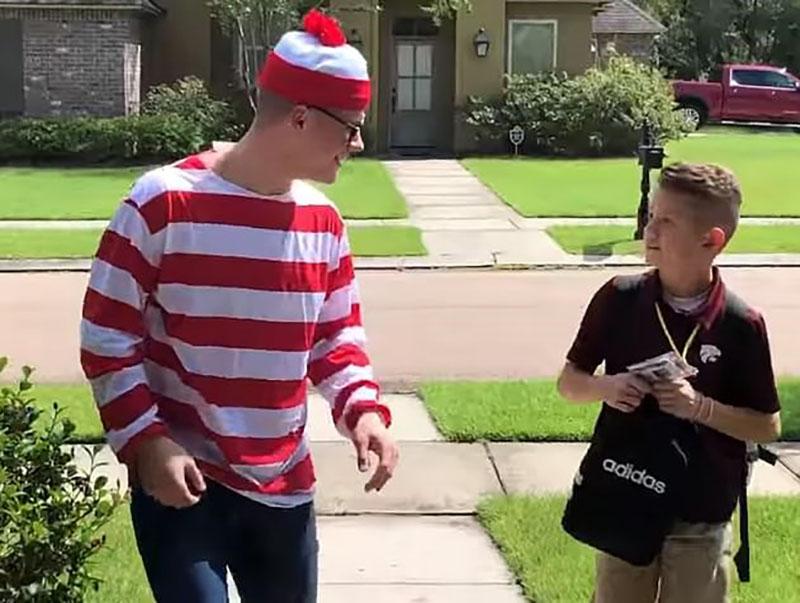 It is common knowledge that siblings often live in separate worlds due to their peculiarities. The fact that they make an effort to understand each other's perspectives strengthens their bond, and they are likely to hold on to this understanding even when they are adults.
The Craziest Costume Ever Conceived
Noah works diligently for the right thing to do according to his outfit. He pulled out the character of one of the inflatable tube men sometimes seen at automobile lots. Noah had to move and sway like the props in order to make the costume convincing.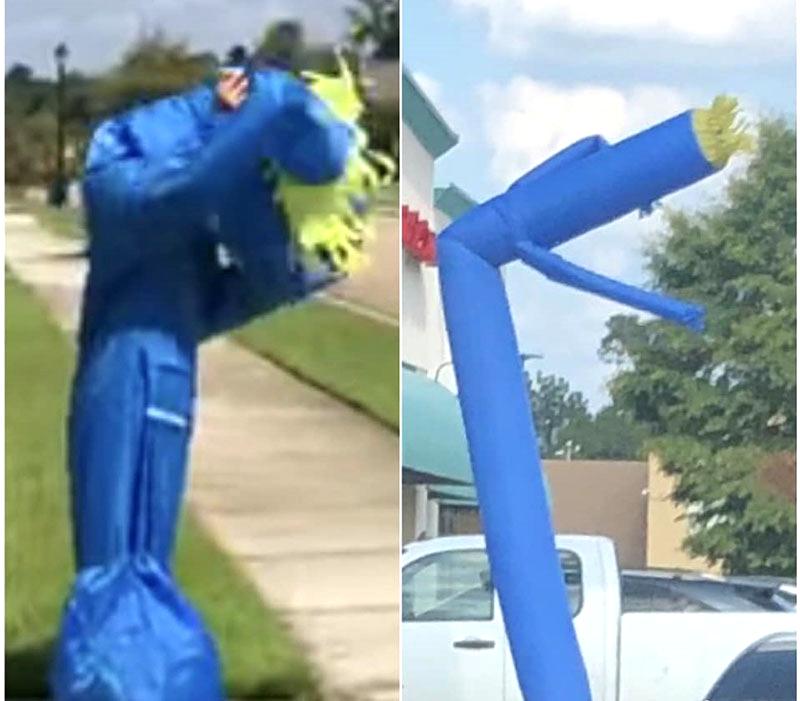 Max stepped off the bus and ended up joining his brother in the flopping antics, which made them both laugh. Max would be well to learn how to poke fun at himself before he hits the coming changes of his teenage years.
Taking the Shots
Despite his diminutive size, Max possesses a great deal of vitality. Here, Max takes a leap, nearly successfully knocking off Noah's humongous sloth head. There's a chance Max picked up some pointers on technique via his older brother, who's an avid basketball player for his school's team.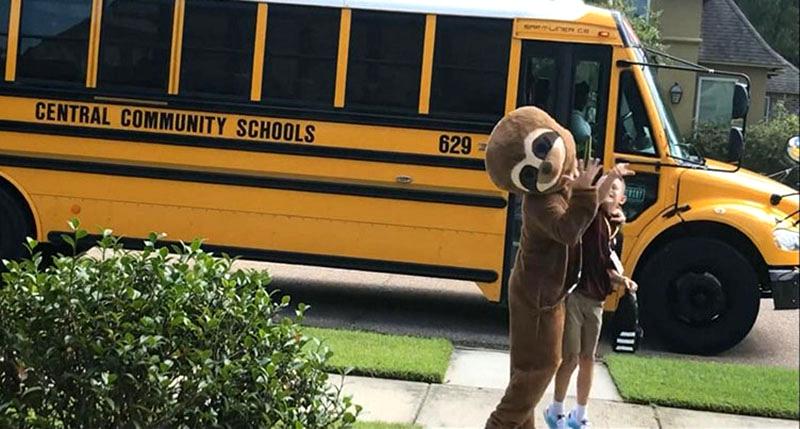 Many Facebook users have remarked on what a wonderful example Noah sets or how priceless the memories they are building together are. As time goes on, Max will realize just how much of an impact Noah had on his life.
Dark Knight and His Sidekick
Like many youngsters his age, Max probably wishes he could play Batman instead of Robin. But maybe Max is enthusiastic about playing Robin since it means spending his days as Noah's sidekick. It's clear, though, that Max has plenty of fight in him.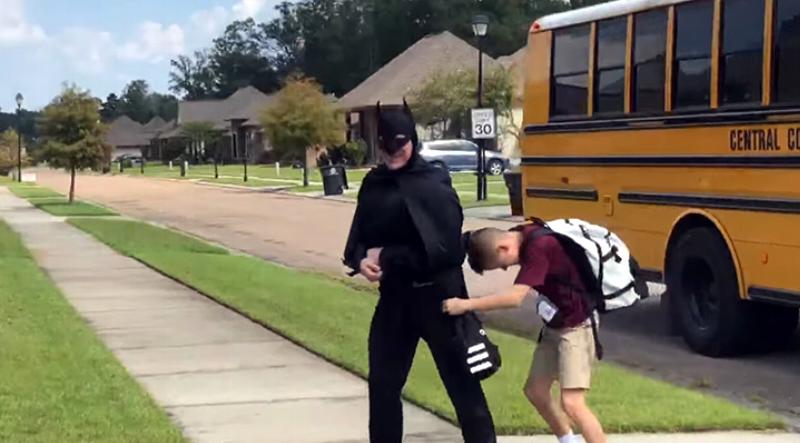 Although he is considerably younger than Noah, he often appears determined to beat him. Meanwhile, Noah watches with a grin on his face. Max may eventually become too big for Noah. When that day comes, we hope they'll recreate these photos.
Look-Alikes
These two are more than just siblings. They're also quite similar in appearance, not least in terms of their grins. When viewed from the side, it appears that a mature self is viewing his younger self.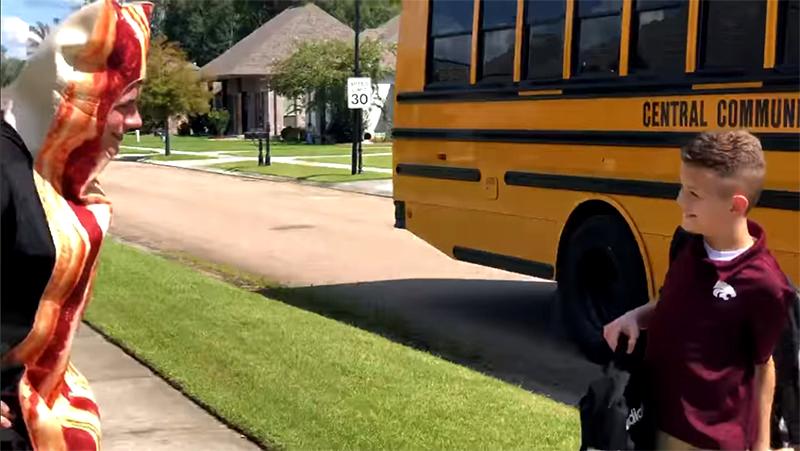 Even though Noah intended for Max to be the beneficiary of his legacy, Max may have a good effect on Noah as well by reminding him of happier times in his youth. It must be comforting to have a younger sibling around when you're facing the challenges of maturity and further education.
No Paparazzi, Please!
Each of Noah's outfits is a number and a witty or endearing caption. For example, as he posed as a bacon strip, he penned, "# 15 'What's shakin' bacon?" By the time he donned his twelfth outfit, NBC was filming as well, and his mother managed to snap a pic of the crew in action. Meanwhile, Noah, in minion garb, struggled to keep his calm when picking up Max off the bus.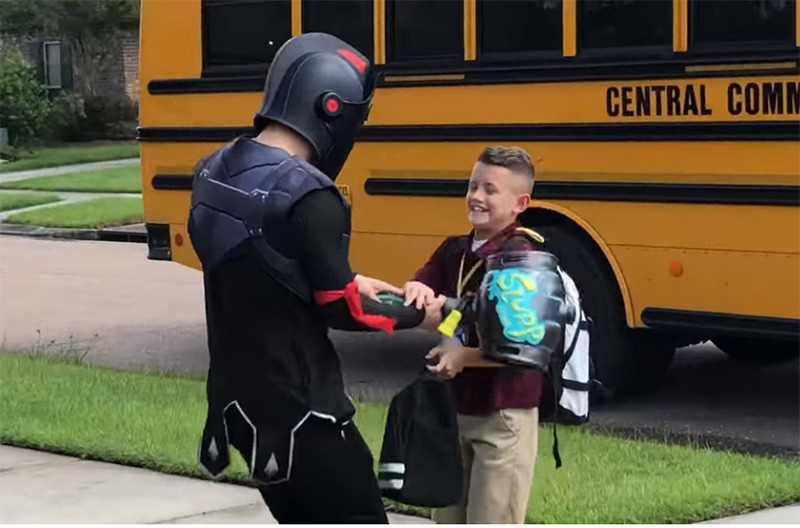 The boys appear to be at their happiest and most carefree when they aren't attempting to act up for the cameras.
Reporters Mobbed Them
There were numerous reporters there–this news event wasn't solely covered by NBC. Additionally, WAFB, a local news station, reported on The Bus Brother, and already national networks like Fox and CBS have also picked up the subject.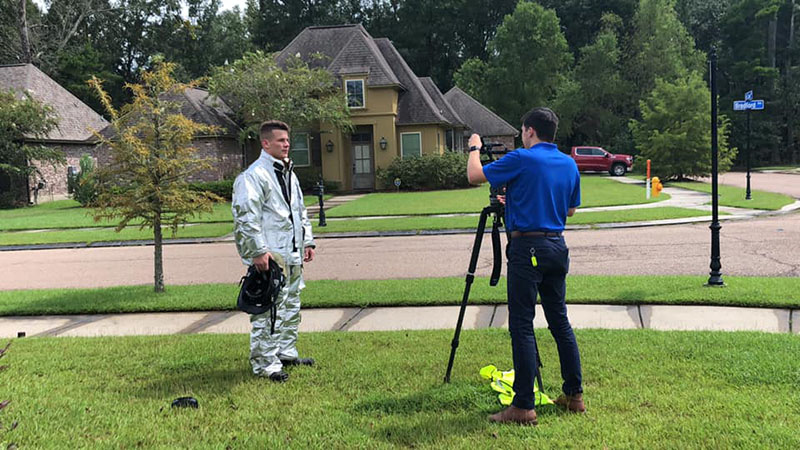 The Bus Brother recently made a post asking international viewers to reply with the name of the broadcast station where they viewed the story. As evidenced by the 150 responses, people throughout the world have been moved by this act of brotherly love.
Appreciating Their Supporters
Their narrative made Noah so famous that he was stopped by two separate groups in Louisiana, both of which wanted to take a picture with him. He has made an effort to maintain his modesty in the face of overnight success. Noah and his younger brother, Max, even released a video to express their gratitude.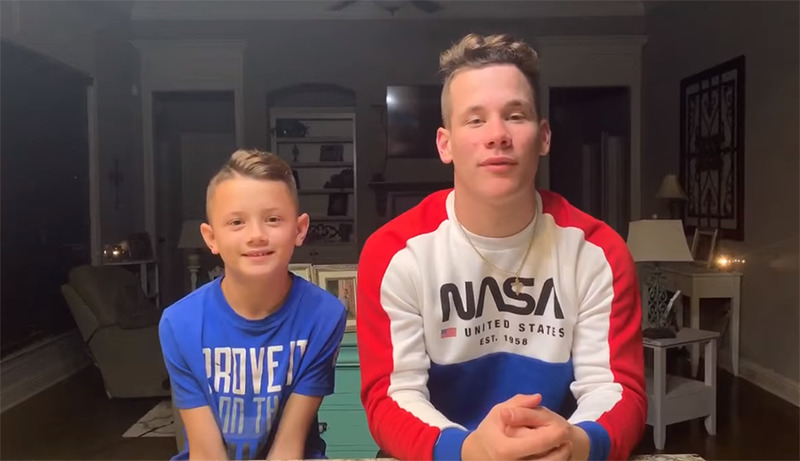 In the video, Noah expresses his gratitude and amazement at the experience. The boys can't wait to show off all of the fantastic costumes they've received as donations.
Anticipating Basketball Season
Noah did not think about how long his costume joke would go when he started it. He had no clue, either, that his brother's and his own inspiring story would resonate with people all around the world.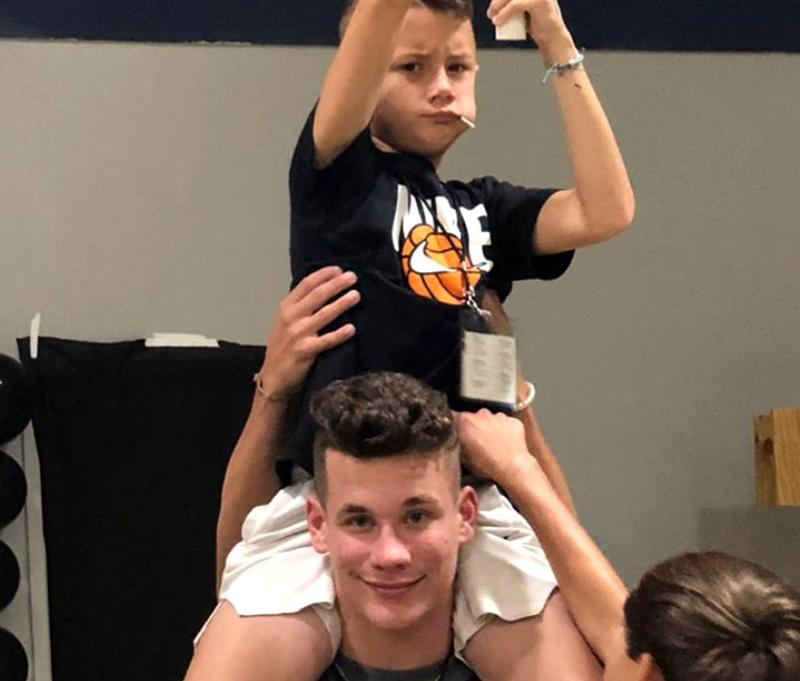 According to Noah's announcement to the media, the after-school antics will last until the end of November, when Noah's schedule will become too full due to basketball season. Then, maybe Max will return the favor and surprise Noah with a fancy dress reception.
Making Memories
This picture of Max riding on Noah's back portrays the little fighter spirit that Max already possesses. Even though Noah won't be the older sibling in the house for much longer–the memories that he's given Max will continue to have a significant impact on him as he gets older.
It will be fascinating to observe what the brothers wind up doing with their lives in the future as they mature. Together, they'll perhaps regain prominence in the public sphere. What wonderful, warm concepts these two must be able to dream up collectively!