Banned From Theaters: These 30 Iconic Movies Got The Ax
Movie theaters are sacred spaces for people to go and watch films. Ever since the heyday of the MPAA rating system, theaters have had to make decisions not to show certain movies (for a host of legitimate reasons). There's a careful method for choosing some movies over others to screen in theaters based on the general movie-going audience.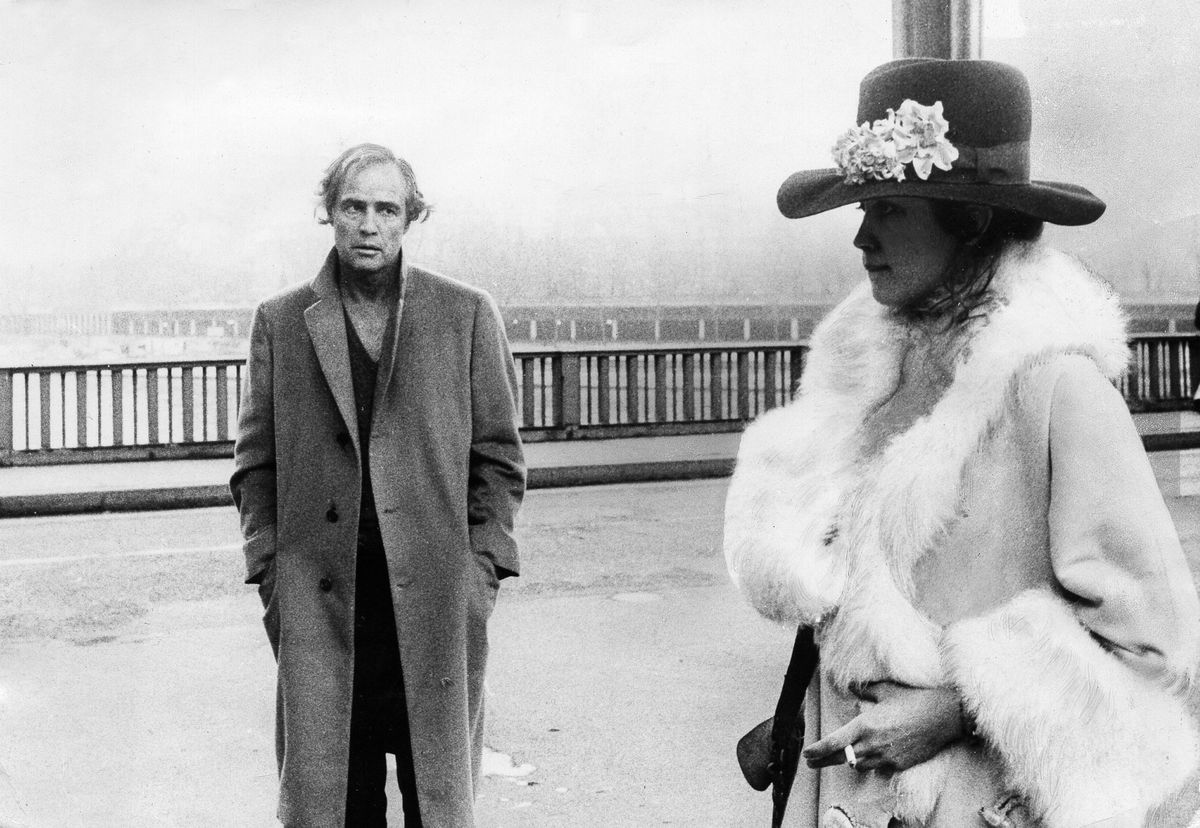 Here are 30 movies that have achieved iconic status, but, unfortunately, aren't played in theaters anymore. Some movies were banned in certain countries and others by only a couple of theaters. 
The Interview
Starring comedic actors and icons, James Franco and Seth Rogen, The Interview was a movie that had a lot of negative publicity surrounding its release. Audiences were really excited to see the film, but threats due to unlawful subject matter caused the movie to not get a U.S. release.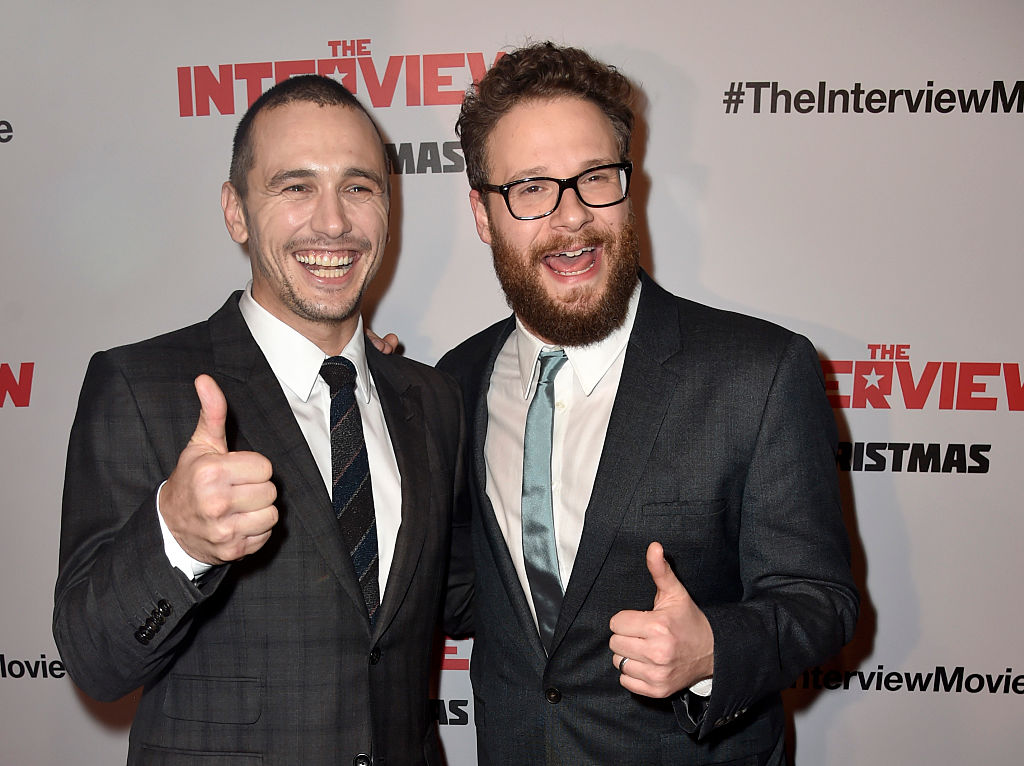 Many of the big theater chains decided not to screen the movie because of threats from hackers. Obviously, public safety was the main priority and theaters didn't want to put anybody at risk. 
A Clockwork Orange
Some people might warn you before watching A Clockwork Orange. Although it's a massive cult classic, the extremely graphic content and disturbing portrayal of sociopaths were deemed too much for sensitive audiences in some countries.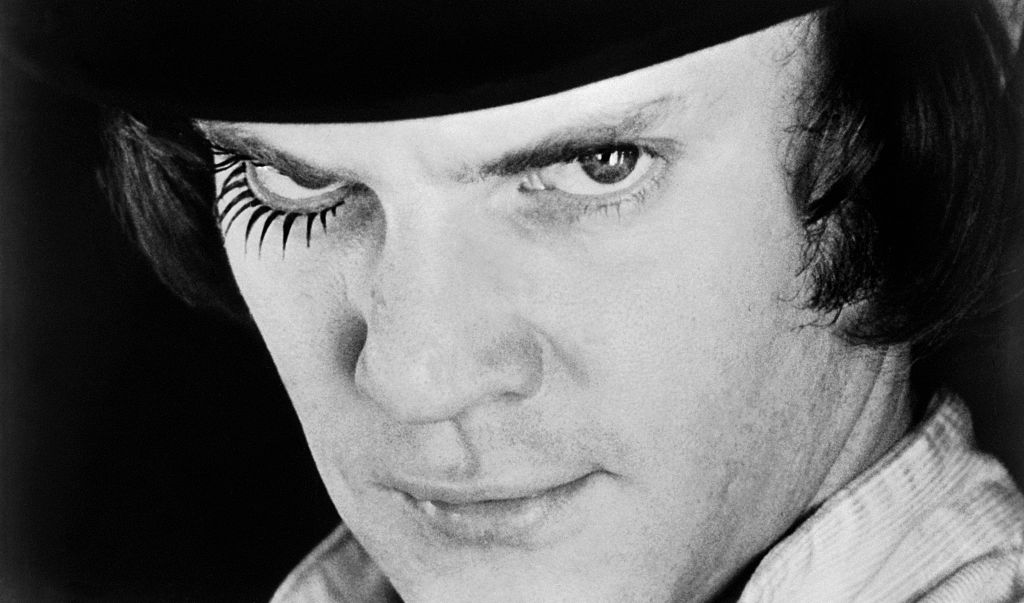 It was even banned in certain places, such as Singapore and Ireland, because of its shocking depictions of violent crimes and explicit behaviors. In some areas, the movie is still shown, and it's also a stage play. Despite these restrictions in international countries, diehard fans have options elsewhere to see the movie. 
Scarface
When people think of Scarface, the 1983 version with Al Pacino likely comes to mind first. Contrary to popular belief, there was actually a 1930s version – its full title Scarface: The Shame of a Nation – prior to the '80s film. It was wildly popular back in the day, and, it was also based on a successful novel. However, a lot of theaters wouldn't show it for this reason.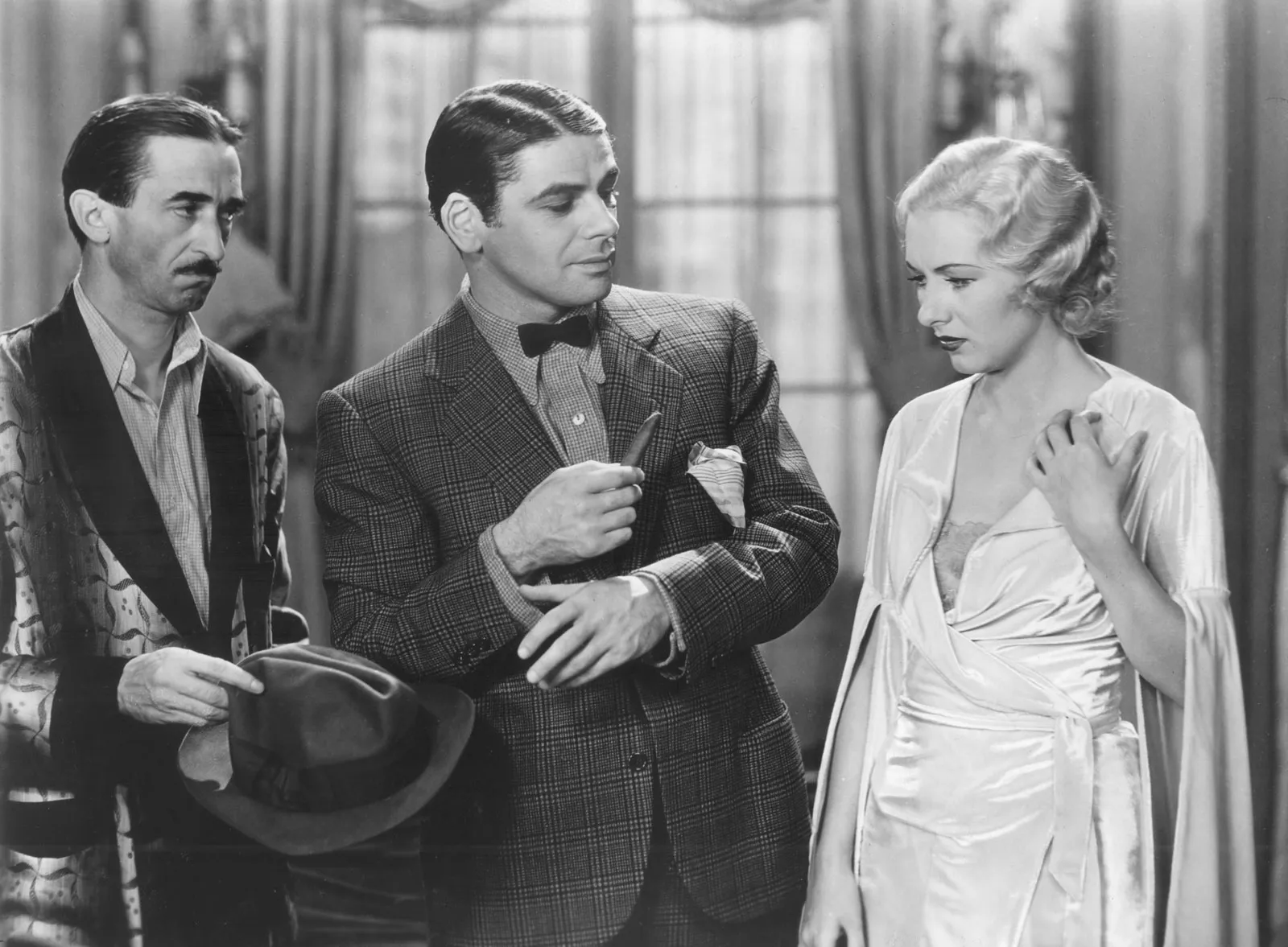 The movie was considered as showing a negative depiction of Italian Americans being dangerous criminals and gangsters. Italian Americans felt that the movie held them in a bad light and prompted cultural tension. A few movie theaters respected their viewpoint and decided not to show the film. 
The Texas Chainsaw Massacre
Tobe Hooper's iconic 1974 film has gained notoriety as being one of the greatest horror slasher movies ever made. The Leatherface mask has become an unmistakable pop culture reference, much less a recognizable Halloween item. Despite its lingering popularity and two remakes, the original movie was considered too gratuitous and violent to be shown in theaters.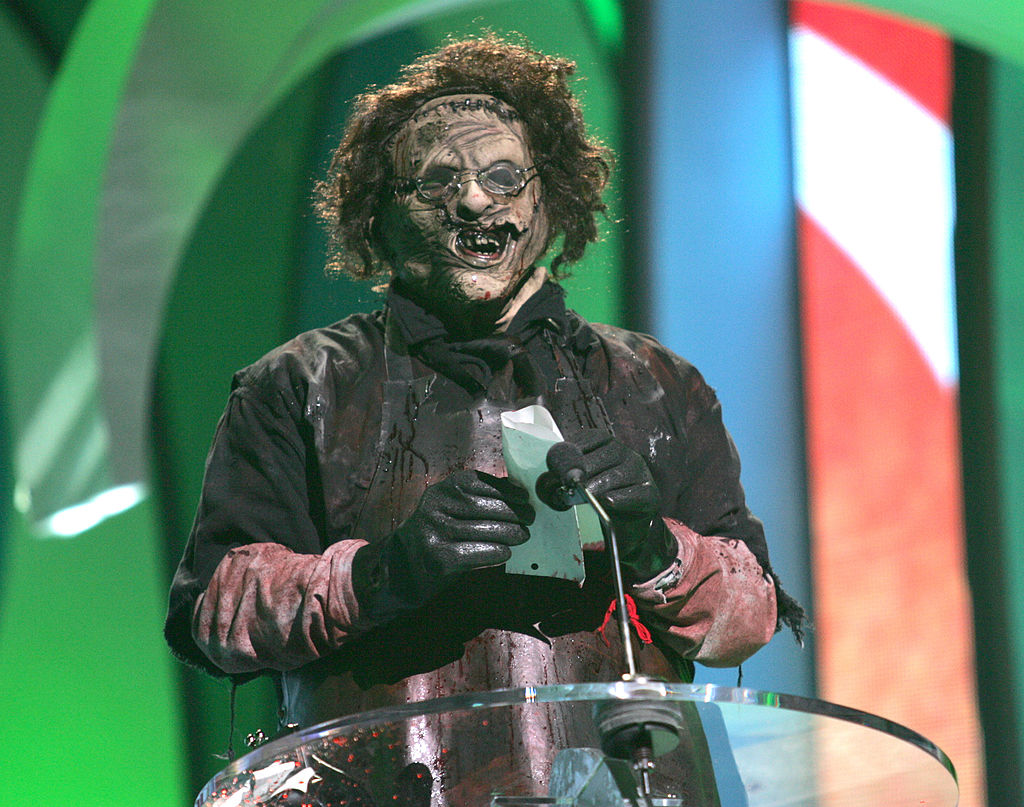 Due to explicit violence, West Germany and Singapore banned the film, while other non-US countries simply censored it.  
Monty Python's Life Of Brian
This hilarious satire is about a man who is mistaken for Christ. Although it was witty and characterized by tongue-in-cheek humor, a lot of people thought it was offensive and degrading to many religions. The movie is another example of one that ignited religious controversy and disrupted its own comedic genius.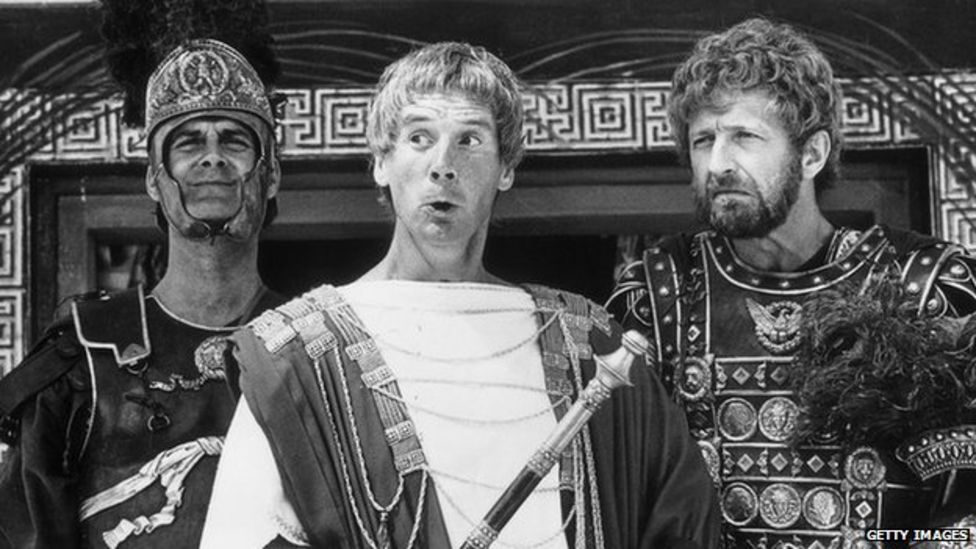 Norway and Ireland didn't show the film because it was deemed blasphemous. They also banned the movie being it was even supposed to be released in theaters.  
Brokeback Mountain
Ang Lee's masterpiece about two cowboys who fall in love gained critical attention and was even nominated for Best Picture at the Academy Awards. Although it's a beautiful and poignant film, its depiction of two gay men in a relationship didn't fly in the South and other countries outside the United States.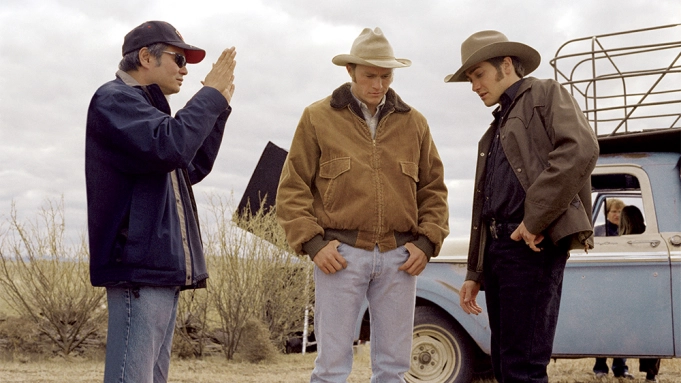 Southern audiences were particularly unhappy about the film's subject matter and the portrayal of gay cowboys, since it was offensive to their deeply-rooted history with religion and cowboys. The movie was also banned in certain countries that didn't accept homosexuality.  
The Evil Dead
Directed by Sam Raimi, the 1981 movie is an absolute cult classic and a crucial addition to the horror genre. It's shocking, gory, violent, and has themes that are quite taboo. Unsurprisingly, many U.S. theaters didn't screen the movie because of its outrageous and graphic content.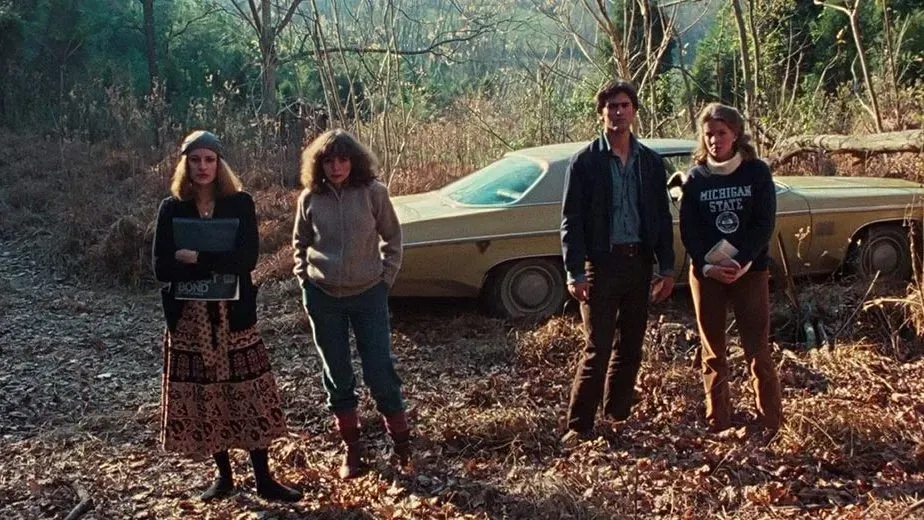 Since the release of the original in the '80s, sequels, remakes, and spinoffs have been created. For true horror fans, none of them weren't quite worthy of the influential status as the Raimi version. 
Last Tango In Paris
Bernardo Bertolucci's 1972 film starring Marlon Brando is an explicit drama about the passionate affair between an American man and a French woman. This isn't the first time that a film has had a limited release or been outright banned due to its inappropriate content. In the U.S., however, it gained status as a cult classic.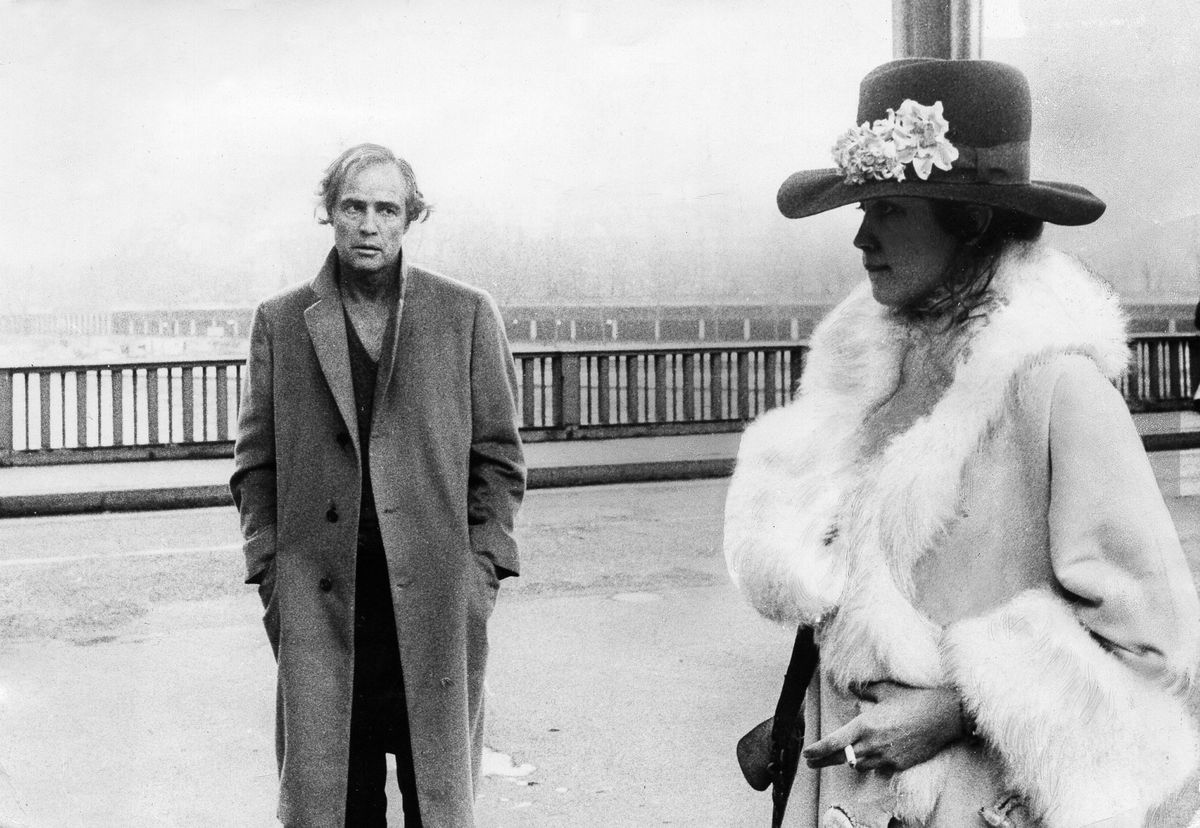 The eroticism was too scandalous for theatrical releases in certain countries and deemed too explicit. 
Beauty And The Beast
Disney's 2017 live-action version of Beauty and the Beast was banned in one state because of a character. One drive-thru theater in Alabama thought that LeFou was portrayed as gay, which they blatantly were offended by.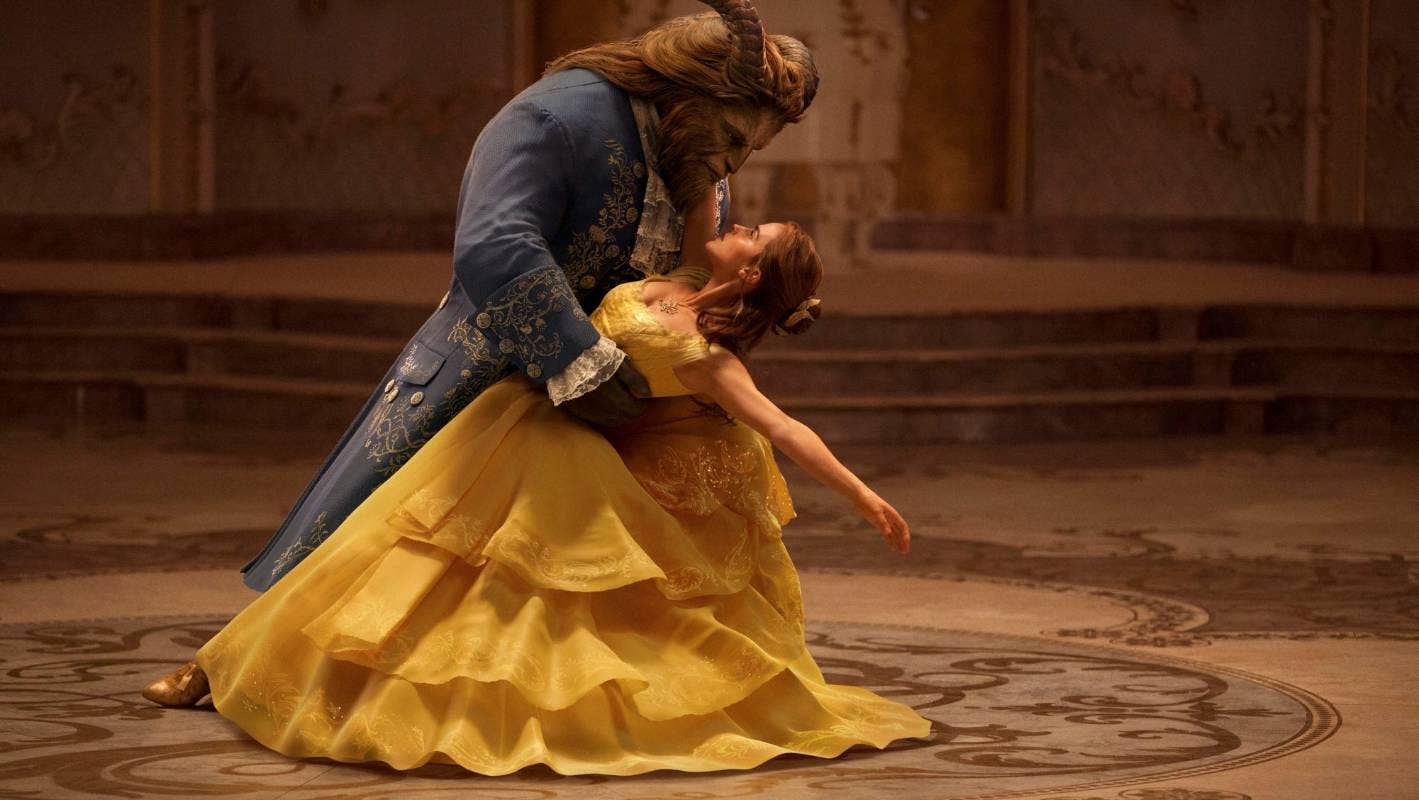 Represented as a homophobic banning by the viewers, the theater's manager affirmed that it was banned to protect children from seeing sin. Since that particular area of Alabama had a heavily Christian population and, because of the location's culture, it made sense that they would be uncomfortable with it.    
The Last Temptation Of Christ
This film caused a particularly heavy-handed conversation amongst the Christian community. It depicts Christ's struggles with really human themes while being God. Christ struggles with the idea that he could experience a normal, fulfilling life, but deny his role as God and doubts religion.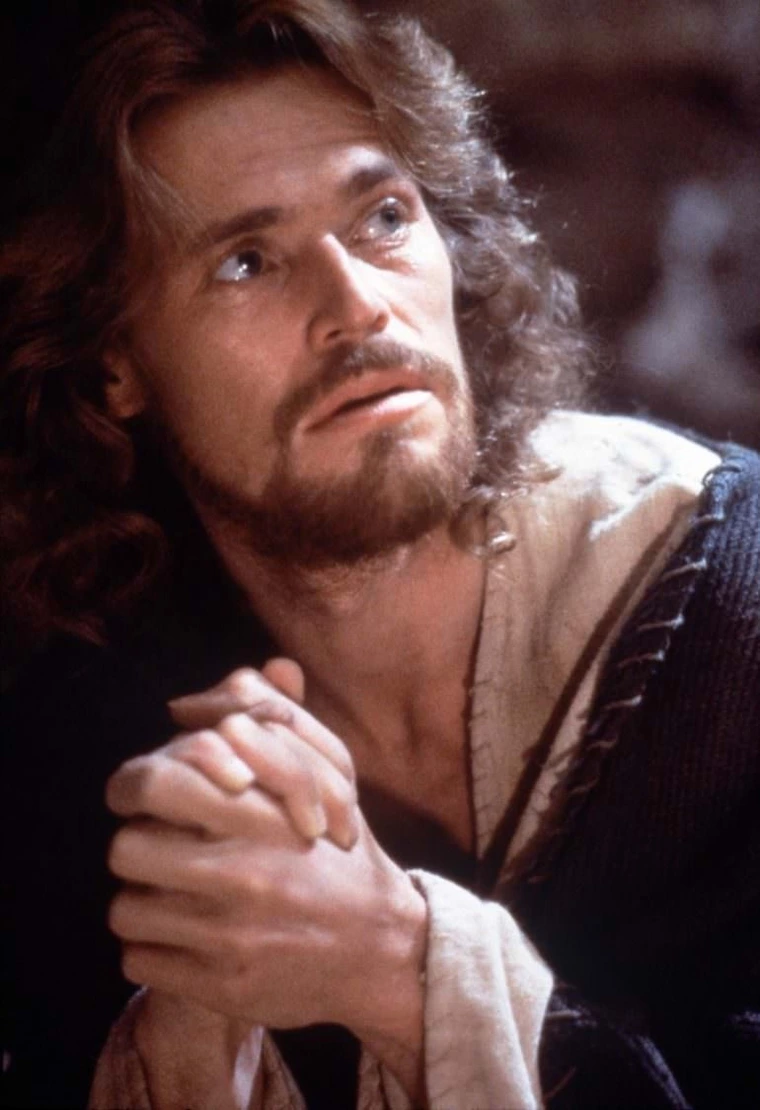 Even though the movie was primarily fiction, Christians were not pleased. Furthermore, it was banned in movie theaters all over the globe, including a few in the U.S. and other countries abroad. Astonishingly, staunch Catholics even set fire to one theater after the movie was shown. 
Slender Man
The one next on this list is a very disturbing and horrific movie based on a real-life event that happened in a Wisconsin town. Slender Man was created from a meme, which inspired two 12-year-old girls to stab their friend 19 times. Due to these tragic events, we understand why this particular Wisconsin movie theater banned the movie. 

Miraculously, the girl survived. Despite that good news, the movie wasn't shown in this Wisconsin theater company given the stabbing happened close by. They ultimately decided not to screen the movie as a sign of respect for the victim, and to not prompt any more violence. 
Borat
Most people remember Borat for his crazy shenanigans and outlandish personality. Although he was very controversial and hilarious, the brought something unique to the big screen. It was a massive hit in the U.S., but, not shockingly, many Arab countries banned the movie because of the connotations of the Cohen regime.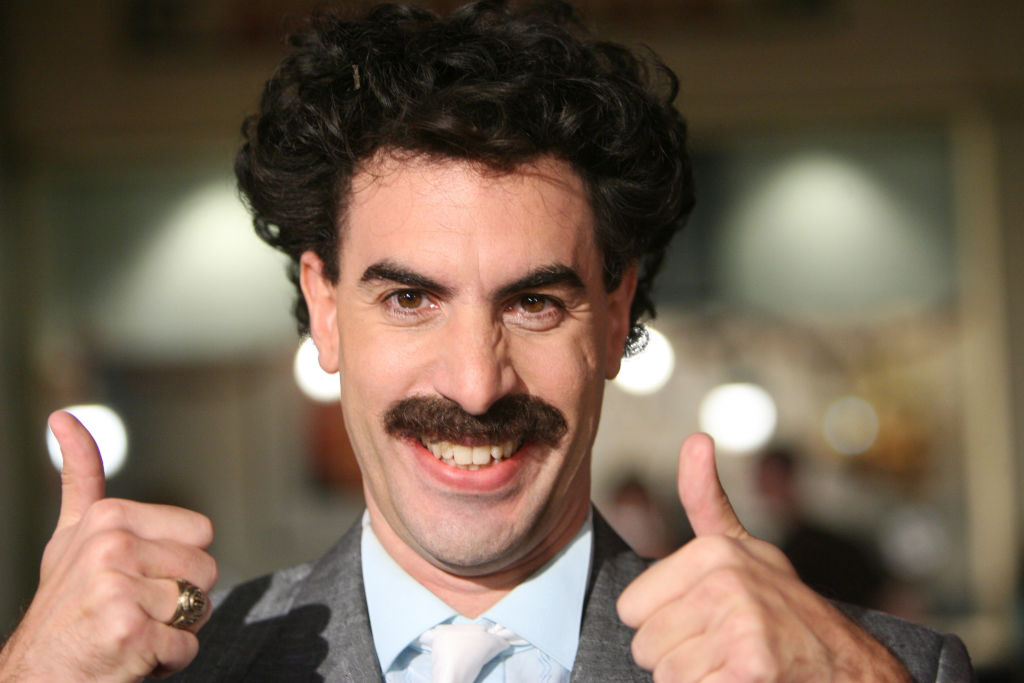 Even though some theaters in America didn't screen it, the movie was still really successful and Borat has become a farcical figure in film culture. 
Birth Control
In 1915, female filmmaker and writer Margaret Sanger decided to make a movie showcasing her work on contraception. It was initially shown at a private theater and then banned by movie theaters. A law was even made against Sanger's film that deemed it too inappropriate for public viewing.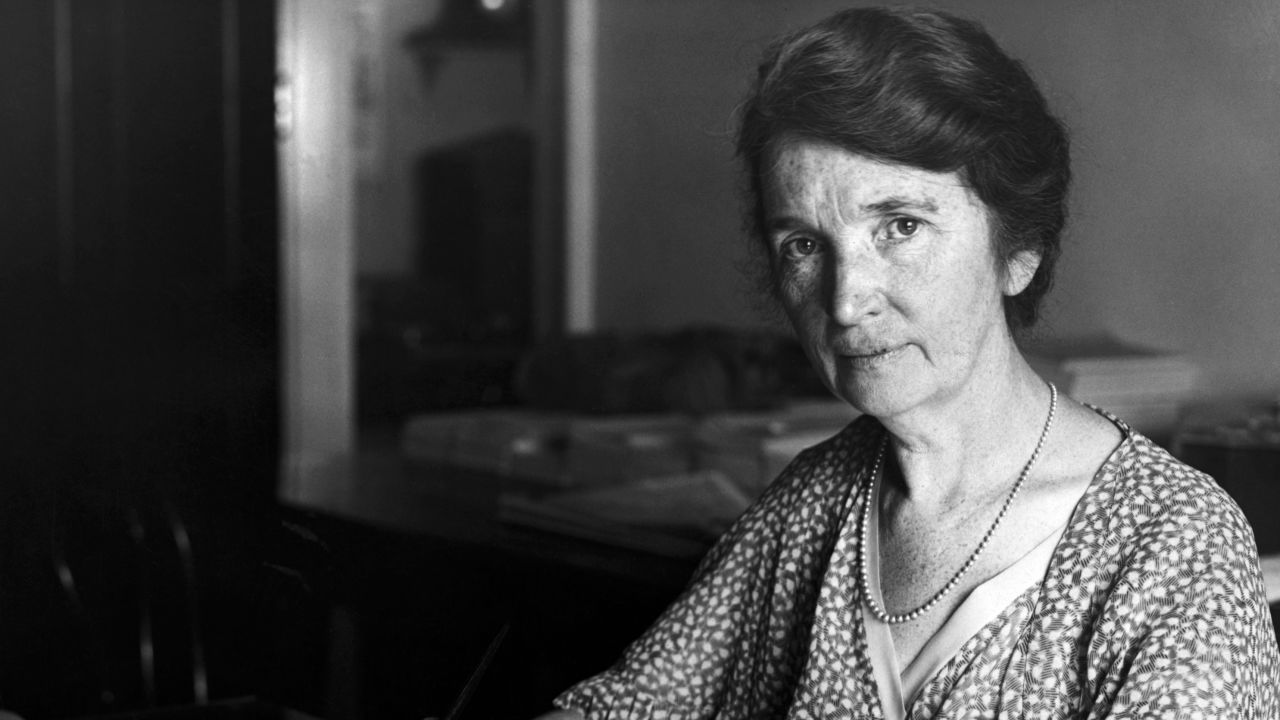 The law banning her movie was created so that films wouldn't get a place under the First Amendment, which meant that movies could become illegal. Consequently, the film was never again screened in theaters, even though the decision to ban the movie was repealed in the 1950s. 
The Vanishing Prairie
Disney produced some short films about the West in the 1940s and all of its stunning beauty. They were a hit, except in New York, where the movie was banned because its theaters deemed that the footage of animals was too graphic.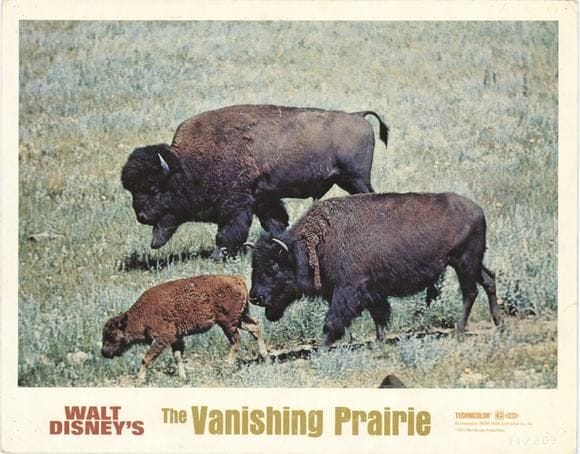 A buffalo giving birth was the primary reason the film was banned since it was too upsetting to be shown on the big screen. People thought that the ban was a bit odd, prompting New York theaters to eventually show the film later on. 
Star Wars: The Last Jedi
Smaller movie chains chose to not screen the 2017 movie because of the profit-sharing issues between the theater and those that made the film. Unfortunately, the 65% cost of tickets was too much for small theaters, and the result was pretty sad.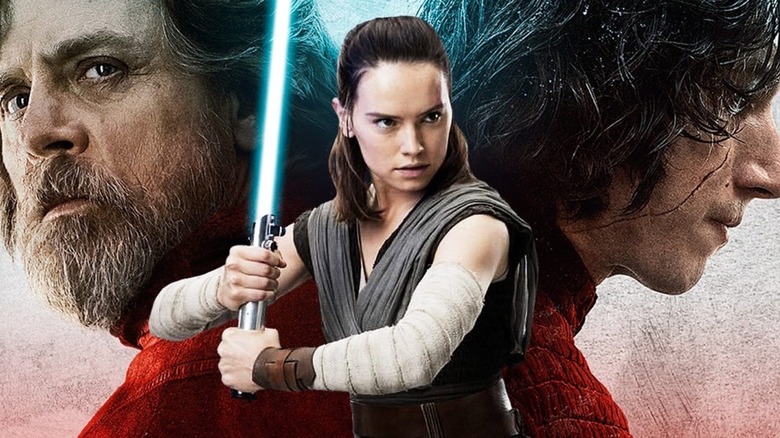 The high demand for showing the movie like insisting it is shown for at least four weeks in the biggest auditorium only made it more difficult for the smaller theaters to generate revenue. 
Roma
2018's Roma was a sensational film nominated for 10 Academy Awards, including a win for Best Director and Best Cinematography. Also, it was impressively the first-ever Mexican entry to win Best Foreign Language Film. The AMC and Regal theater chains didn't care about its accolades and decided to not show the film.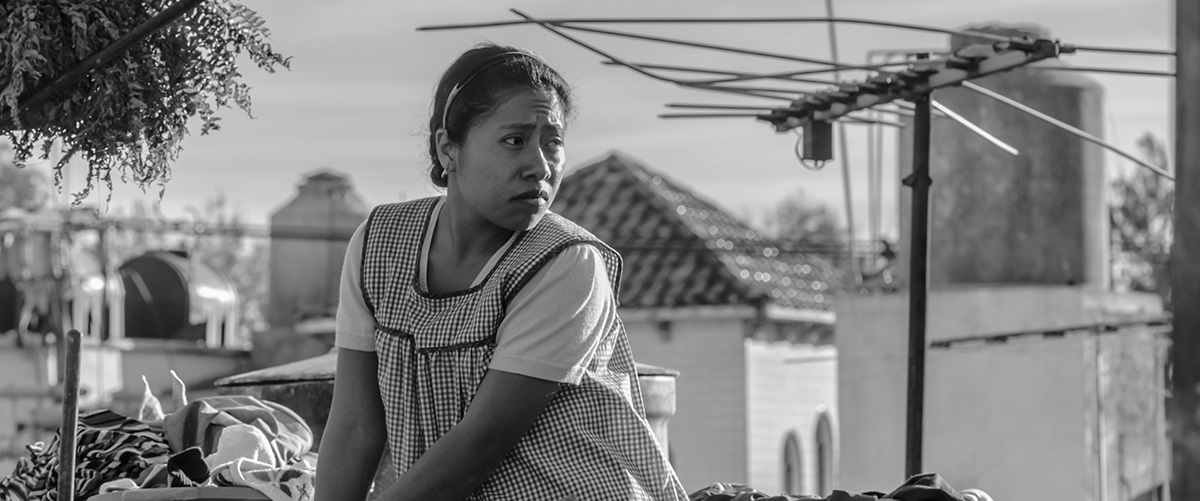 The issue for the two massive theater companies was that the movie was available to stream on Netflix, which wouldn't budge on removing it on the heels of the Oscar showcase screenings. The fact that the movie was accessible to subscribers impacted the decision of the theater chains to screen the movie, even though it was initially released on the big screen. 
Fast & Furious 9
2020 was an interesting year for the movie industry. The pandemic completely altered the state of going to theaters and significantly impacted ticket sales. With stay-at-home orders in place, certain theater companies were not happy when studios released their films on demand instead of in theaters. AMC is one of those companies.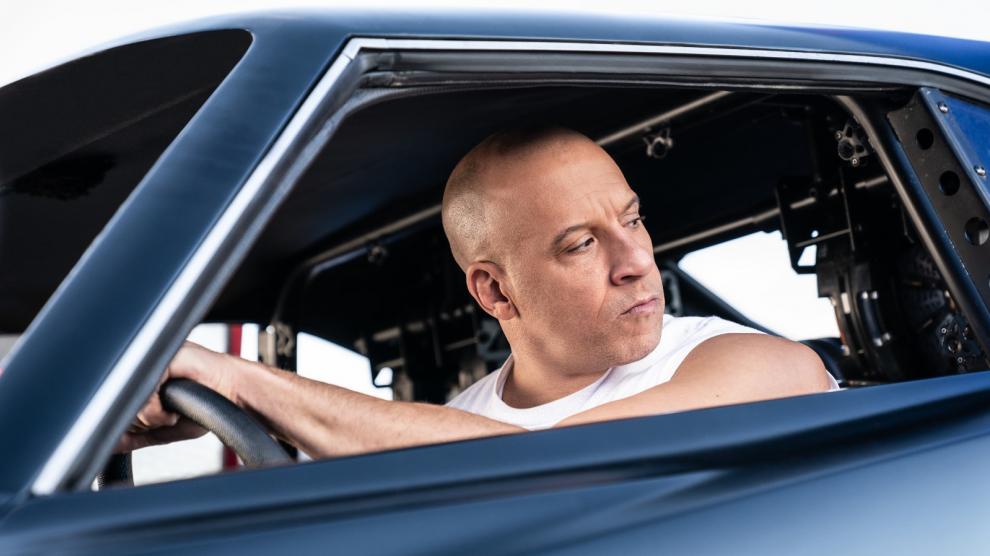 For example, Trolls World Tour was really successful on VOD, so AMC chose to not screen any of Universal Studio's movies after that. They pretty much boycotted anything made by Universal, which included Fast & Furious 9 in 2021.
The Tin Drum
This unusual 1979 movie centers on a boy who refuses to be born unless he's given a tin drum. When he turns three, he wishes to never grow older, and, miraculously, his wish comes true. There are a few intimate themes in the movie that one state, in particular, was not a fan of showing to its audiences.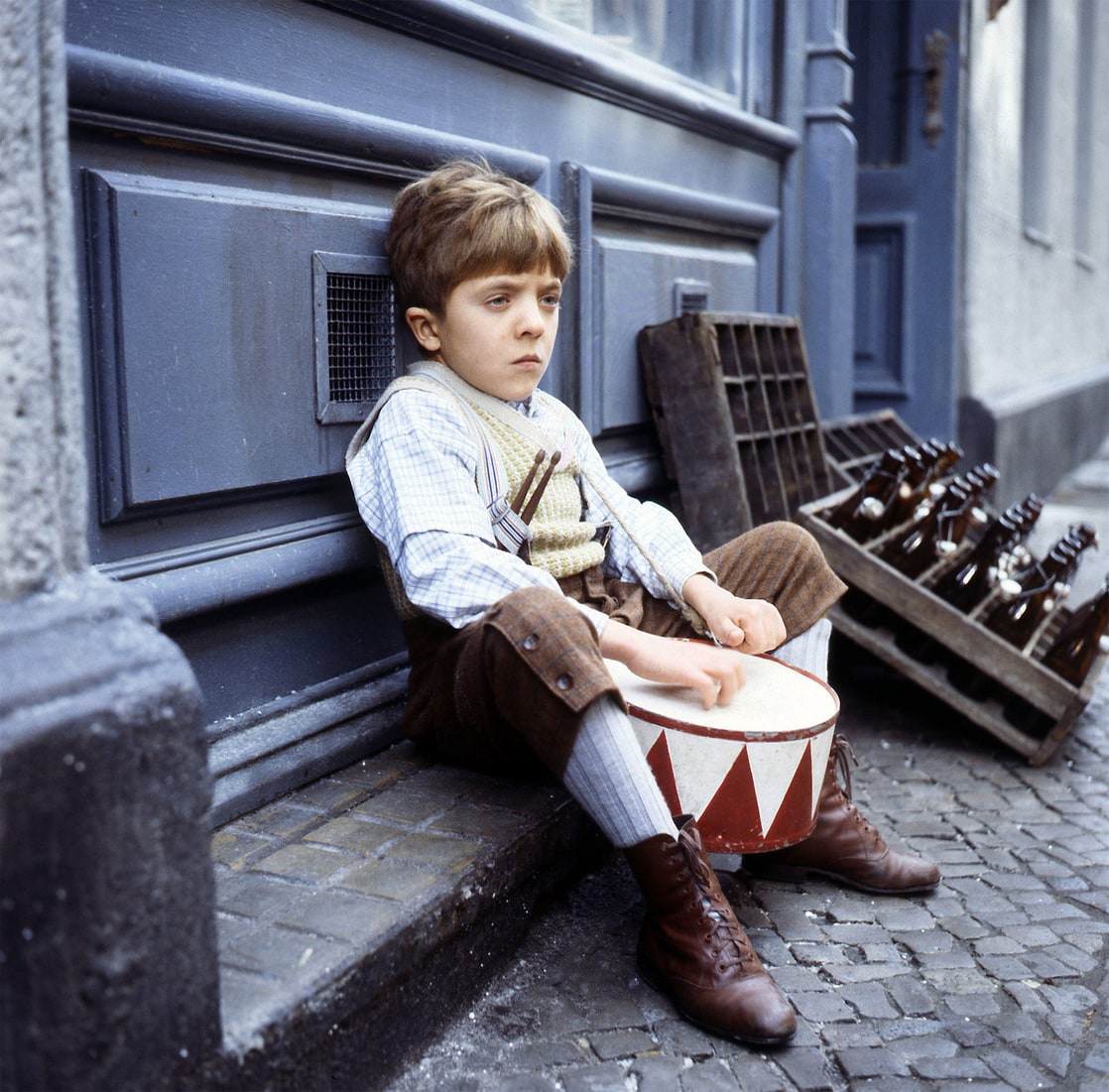 Once again, the state of Oklahoma cracks down on not showing certain films. Due to some scenes of underage physical intimacy, and, considering Oklahoma's obscenity laws, they banned the movie. Over time, they neglected the ban and ended up showing it. 
Cannibal Holocaust
It's clear based on the title of this movie why it was notoriously banned. Completed in 1980, the film obviously didn't gain a lot of viewings or popularity. Its provocative, crude, violent, and unsettling content deterred countries from showing the movie within their borders, even the U.S.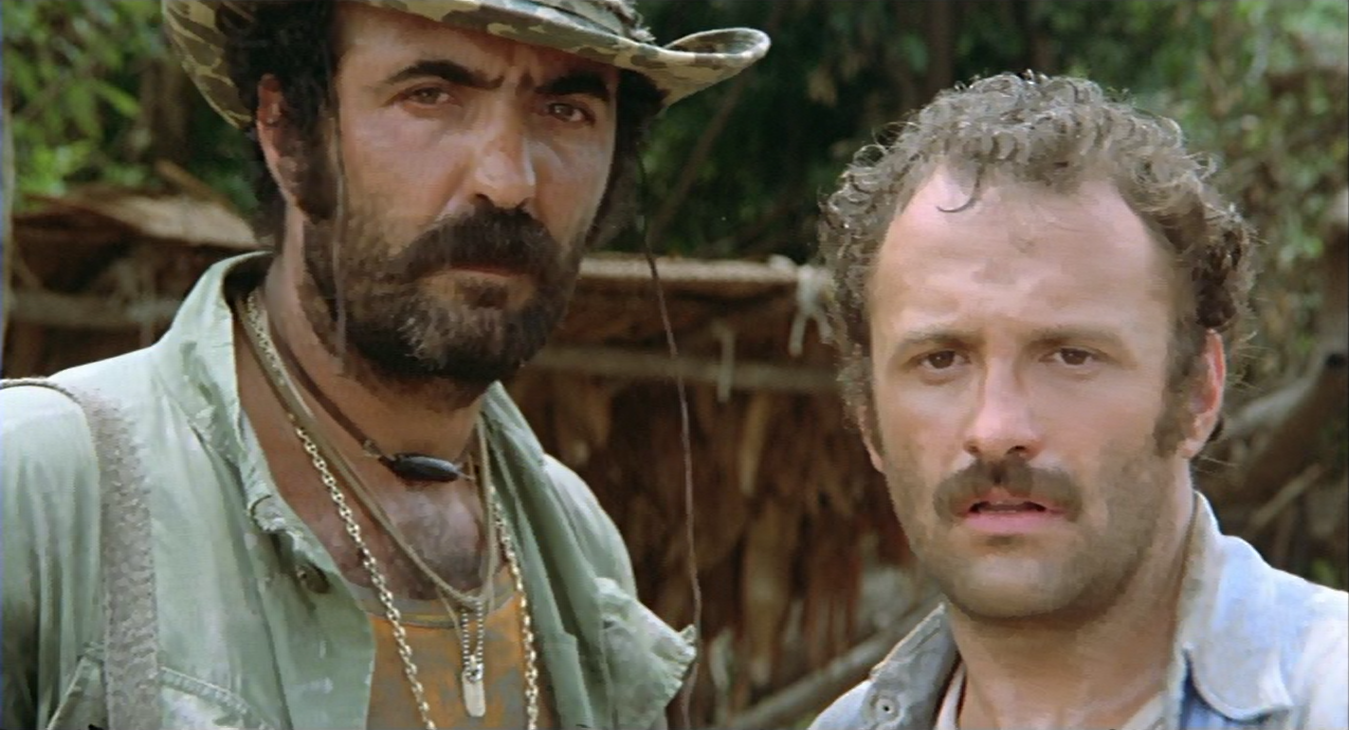 Despite having some sort of infamous status as time went on, the movie was banned in the U.S. for years until 1985. Trans American Films, a company that distributed exploitation movies, bought it and released an unrated version. Later on, the movie was released on Blu-Ray, DVD, and VHS by Grindhouse Releasing.
Superstar: The Karen Carpenter Story
Directed by Todd Haynes, the 1987 documentary shed light on Karen Carpenter's final 17 years of her life and the struggles of dealing with an eating disorder. The film was quite popular critically, at first, and has even become something of a cult classic. Despite how well-received it was, the movie was banned in 1990.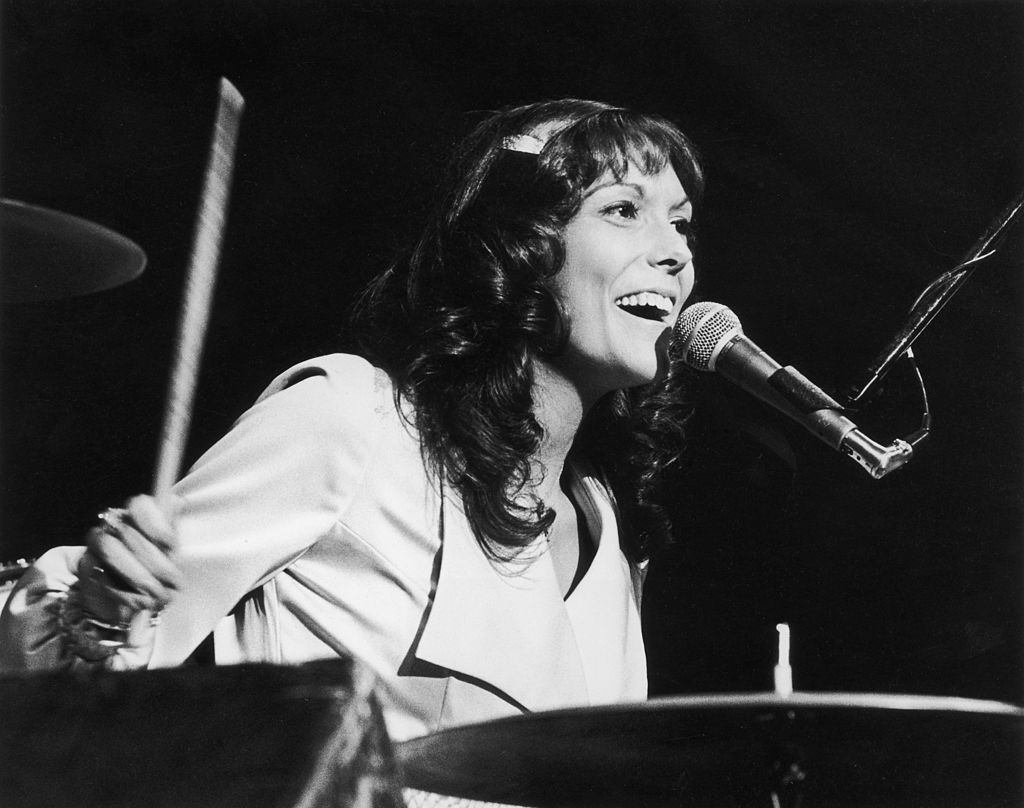 Richard Carpenter, Karen's brother, was displeased with how the film portrayed his sister and his family, in general. Carpenter actually brought Haynes to court for copyright infringement because Haynes never got the rights to use the music from A&M Records, Carpenter's record label. The movie would never be shown again since Haynes lost the lawsuit. 
Ernest And Bertram
2002's spoof comedy, Ernest and Bertram, showed viewers an unseen look inside Sesame Street, and what would have happened if Ernest and Bert had become more than friends. The Sundance Film Festival praised the movie, but in terms of its real release, it had some challenges.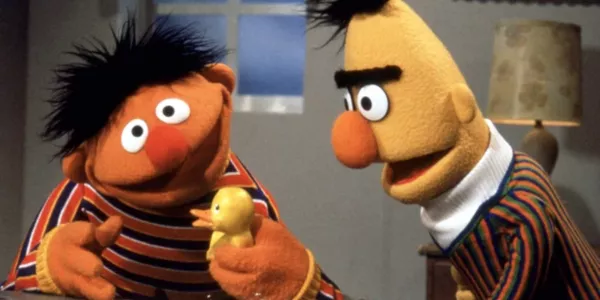 The movie was never screened in theaters for the particular reason that David Spears was served by the Sesame Workshop with a cease and desist order for copyright violation. 
The Profit
Parodying the Church of Scientology, this 2001 movie was a spoof that made fun of the Church and its founder, L. Ron Hubbard. Clearly, the Church didn't like being the butt of jokes, which prompted the Foundation for Religious Tolerance of Florida to protest the movie.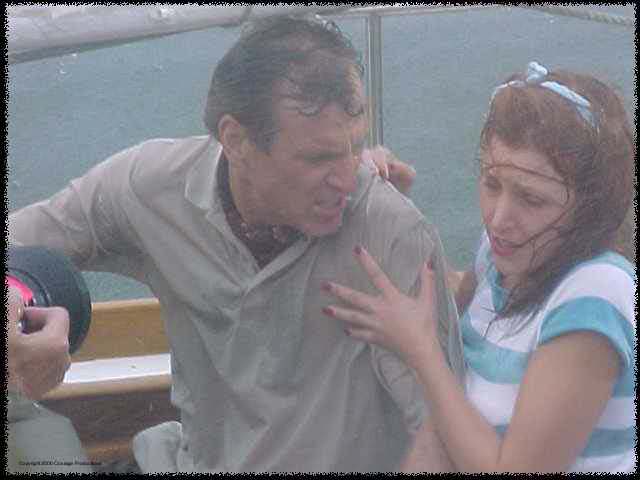 The Church ended up preventing the film's distribution in Florida. With the result of the 2002 Lisa McPherson case, a Florida judge went on the ban the distribution of the movie throughout the rest of the U.S. After all of this, the ban was eventually lifted. 
Titicut Follies
The 1967 documentary film showed the lives of Bridgewater State Hospital's criminally insane inmates. Even though it won many awards and received notoriety, one state did not want it to be shown.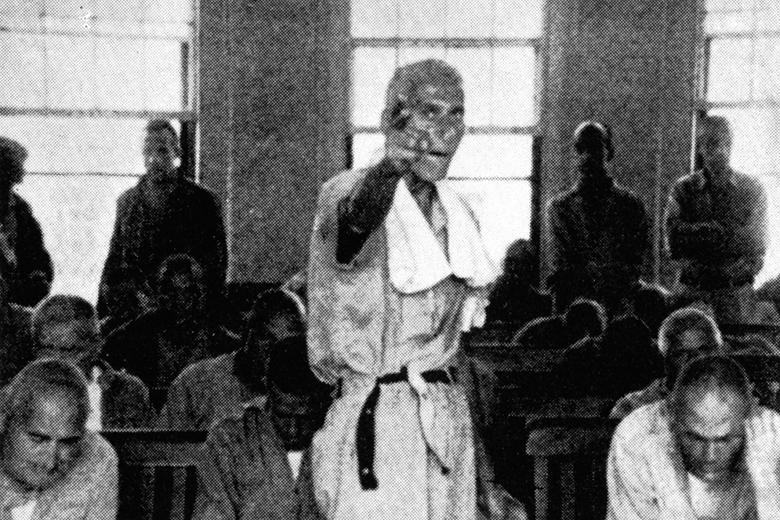 In 1968, Massachusetts Superior Court judge Harry Kalus ordered that the movie no longer be distributed in the state and to destroy every copy. Kalus felt the movie violated the most essential privacy rights of the patients. 
Silent Night, Deadly Night
As one of the most contentious movies of the 1980s, Silent Night, Deadly Night was about a  boy who suffered PTSD after witnessing his parents getting killed by a man dressed as Santa Claus on Christmas Eve. Parents were not thrilled that a movie about murder was released around Christmas.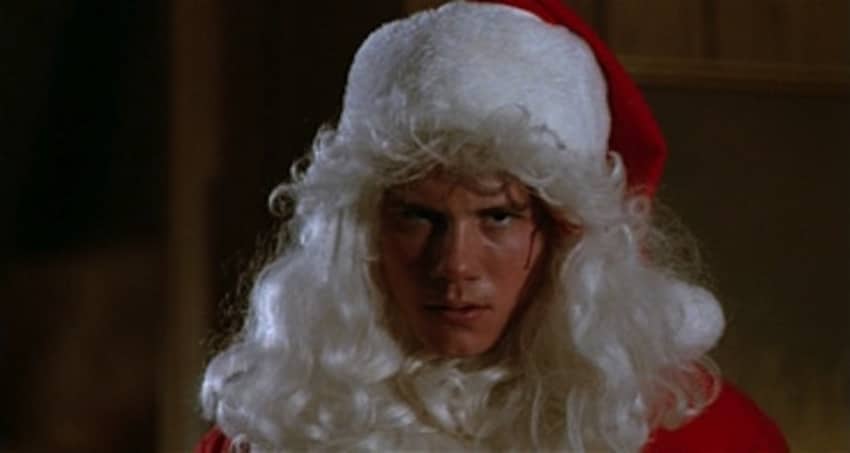 People stood outside of theaters boycotting the film. Advertisements were eventually removed from newspapers and theaters stopped screening the movie altogether. This all happened within six days of its release.
Freaks
This 1932 film directed by Tod Browning about circus freaks was classified as too peculiar and grotesque for an audience during its initial test screening. Browning ended up cutting 25 minutes from the 90-minute movie, but even that didn't get people in theaters.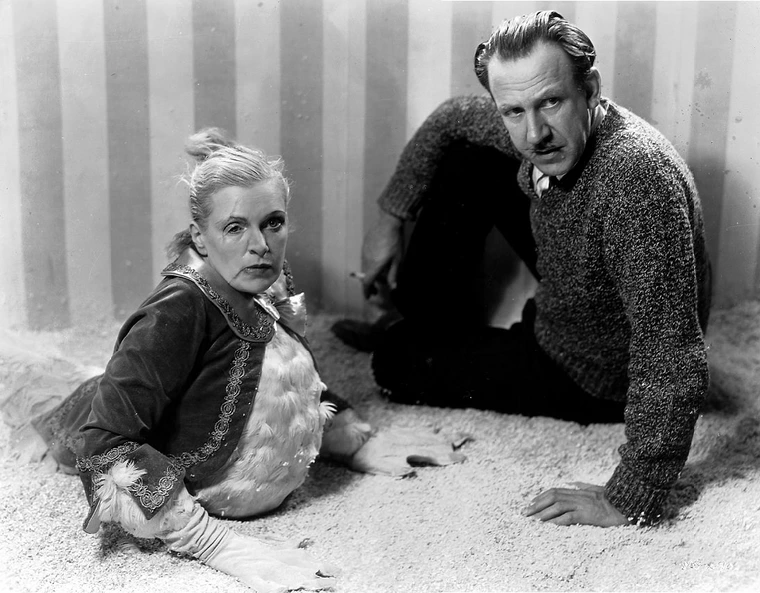 The U.S. was seeing a trend of folks walking out of theaters and spewing awful things about the film. Atlanta, Georgia is the one state that didn't even care to show the movie in their theaters. 
Häxan
The 1922 silent horror film, Häxan, is about the beginnings of witchcraft, which was not a popular subject in those days. Banned in the U.S. from 1922-1929, witchcraft wasn't just the only reason it was prohibited from being shown in theaters. 
Witchcraft was already bad enough. Add graverobbing, Satanic worship, and possessed nuns, even nudity, into the mix, and that's plenty of reason to ban the movie.
Party Girl
Party Girl was released in 1930. The controversial film focused on a businessman getting involved with an escort agency, as well as some other unsavory activities. Because it was 1930, audiences didn't like the fact that the movie had escorts engaging in illicit behaviors with illustrious men.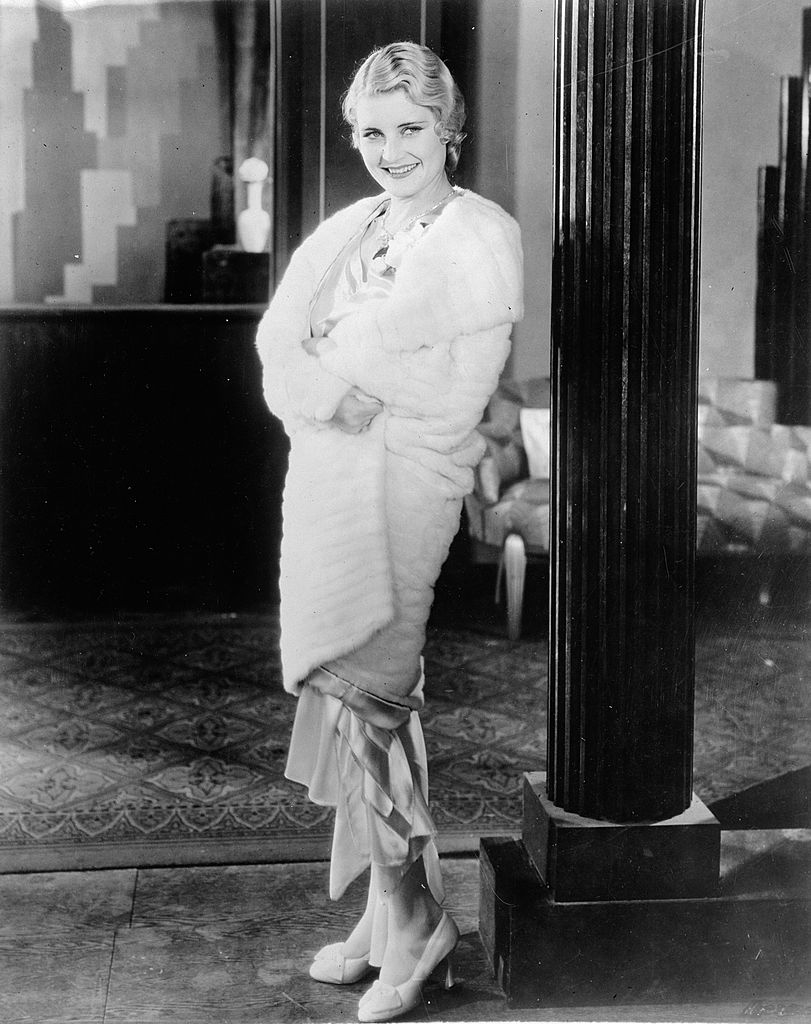 Due to the subject matter, many U.S. cities tried to get the movie banned, despite the fact it was already showing in theaters. Birmingham, Alabama didn't want the movie associated with their city at all.
Kiss Tomorrow Goodbye
A film noir from 1950, the movie is about an experienced criminal, Ralph Cotter, who flees from prison, murders his partner-in-crime, and woos his partner's sister, Holiday. Tragically but not unexpectedly, their romance didn't last. In the state of Ohio, this movie was not a hot ticket.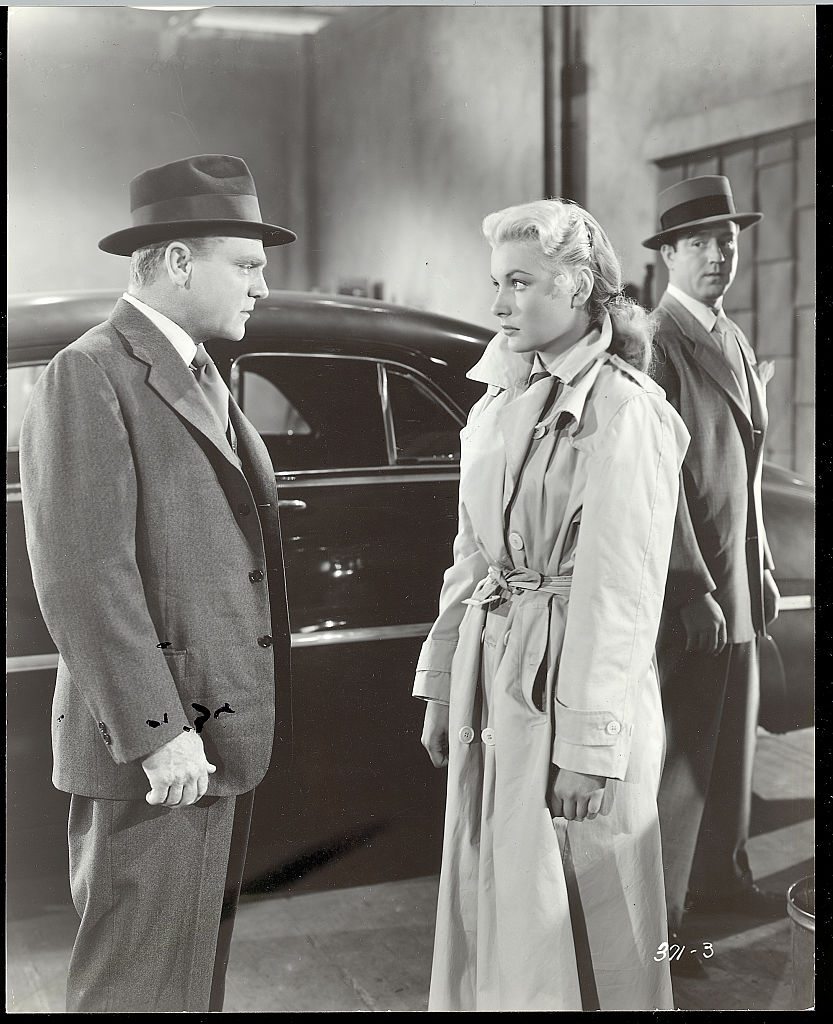 Labeled "a sordid, sadistic presentation of brutality and an extreme presentation of crime with explicit steps in commission," Kiss Tomorrow Goodbye kissed their chance of being released in Ohio goodbye. 
The Birth Of A Nation
The Birth of a Nation is considered one of the most racially insensitive and vile films ever made, and, not to mention, extremely controversial. The production company probably didn't know just how unfavorably audiences would perceive this film in certain big cities and some states across the country.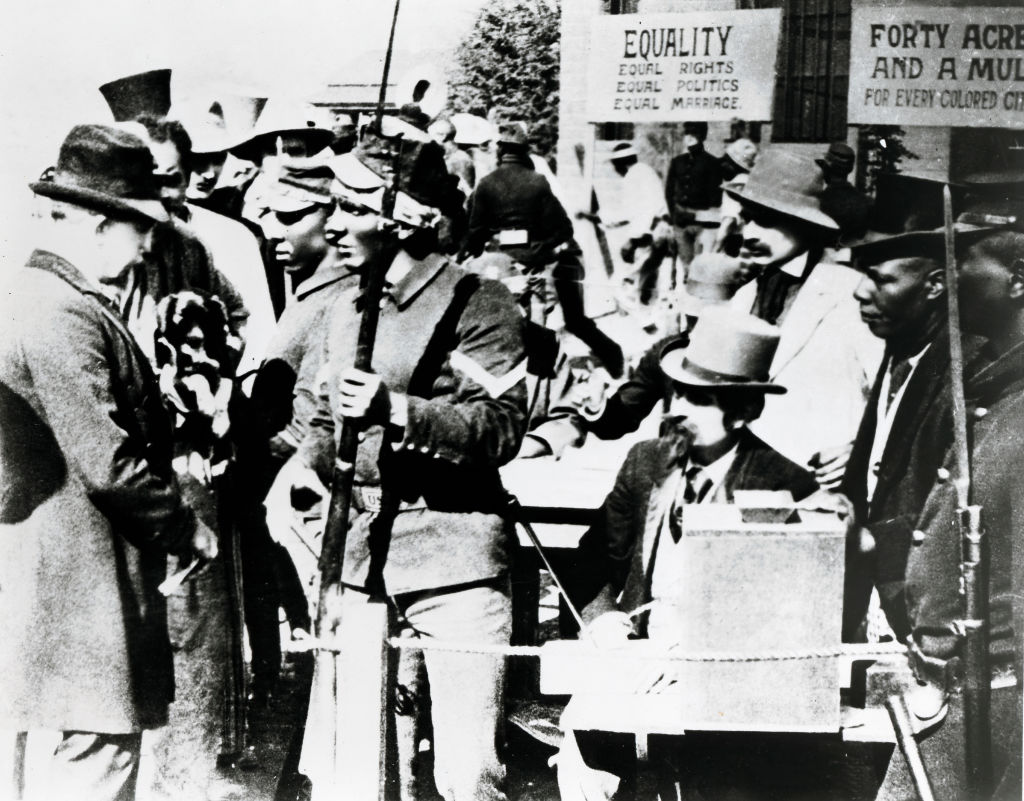 The bigoted silent film was banned from Kansas, West Virginia, Ohio, Las Vegas, Chicago, and Pittsburgh, even though it was successful commercially.