40 American Companies That Are Backed by Chinese Investors
The US is home to many well-established companies that are considered giants in their respective industries. However, some of these companies aren't as American as you might think.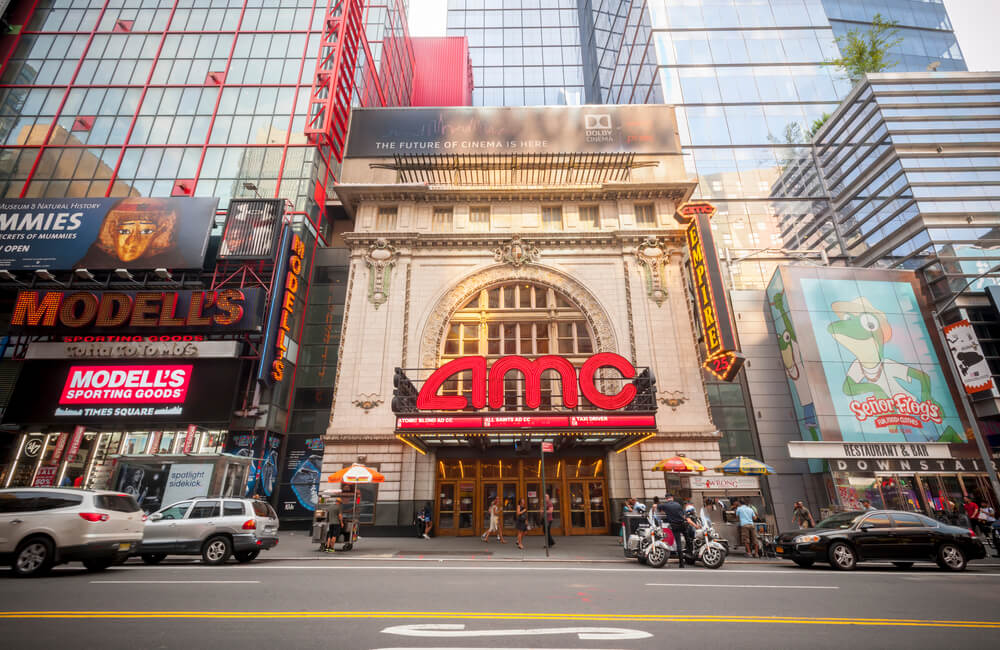 Over the last several years, Chinese conglomerates looking to expand their footprint in the highly lucrative US market have been buying stakes in American companies left and right, spending unbelievable sums of money in the process. Whether you're watching a movie, shopping online, or buying a new car, there's a good chance that at least some of the money you spend will make its way to China eventually.
Here, we take a look at 40 American companies that are backed by Chinese investors.
1. General Motors
General Motors (GM), headquartered in Detroit, is one of the world's largest auto manufacturers. It ranks high on the Fortune 500 list of the largest US corporations by total revenue. At one point, GM had a 50% market share in the US.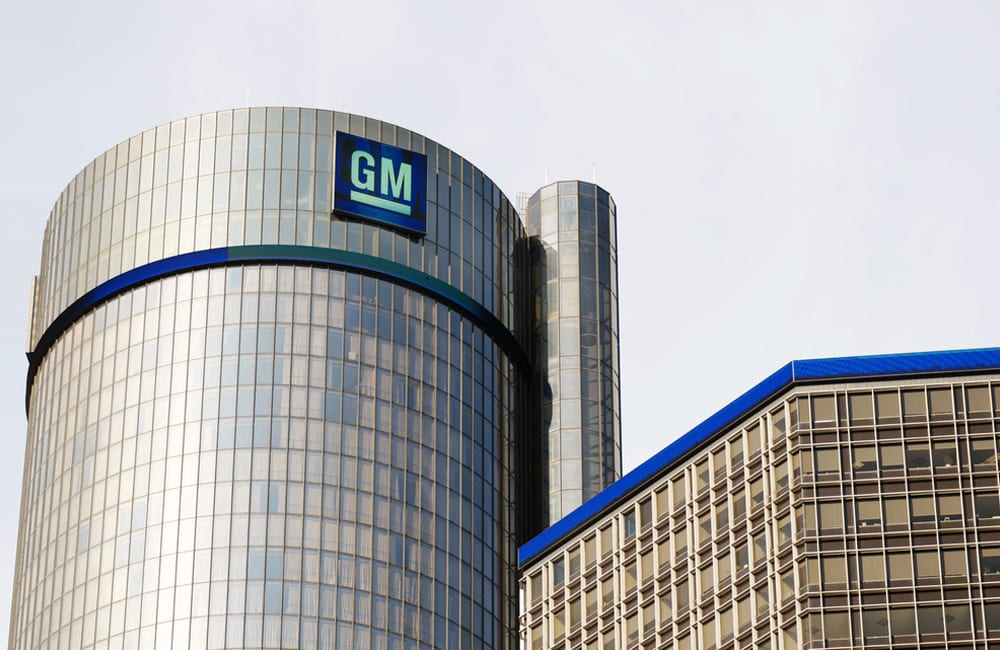 In 1997, GM partnered with the Shanghai Automotive Industry Corporation (SAIC) to form SAIC-GM. Though GM isn't owned by a Chinese company, its partnership with SAIC helps keep the money rolling in by giving it access to one of the world's largest auto markets.
2. Airbnb, Inc.
In 2007, roommates Brian Chesky and Joe Gebbia turned their San Francisco apartment into a bed and breakfast called AirBed & Breakfast. The two men could barely afford their rent, and they thought turning their apartment into a bed and breakfast was a good way to make some extra money. Their business later evolved into what is now Airbnb, with over 5,600 employees worldwide as of 2020.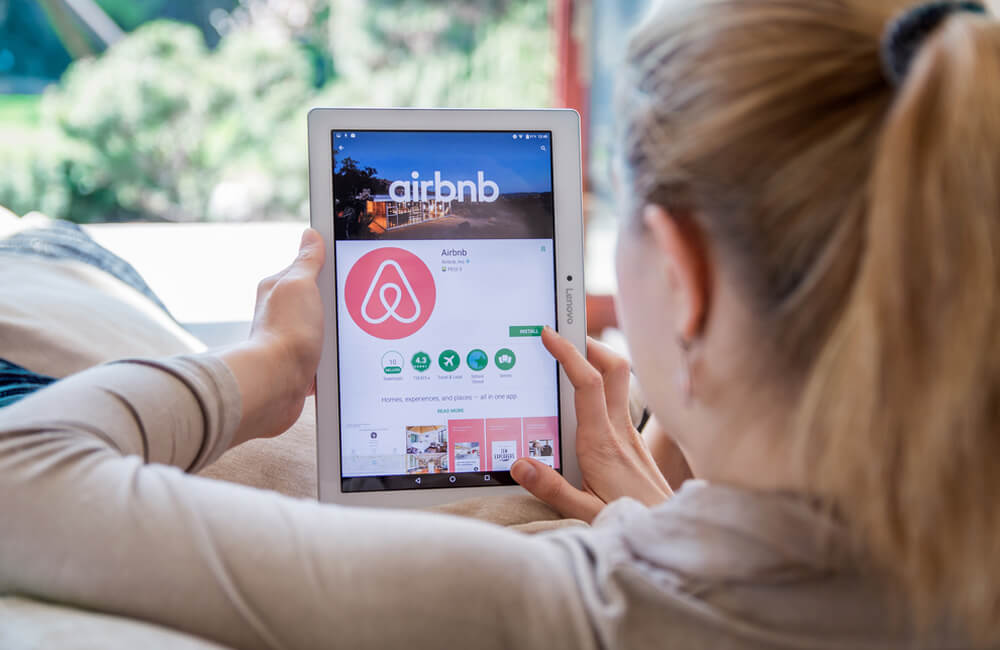 In 2017, Airbnb secured $100 million in funding from the Chinese sovereign wealth fund China Investment Corporation (CIC). The move cemented Airbnb's position as one of the world's most valuable tech companies and paved the way for further expansion into the Chinese market.
3. Tesla, Inc.
Elon Musk may be Tesla's largest shareholder, but he isn't the only one injecting money into the company. Tesla has a long list of investors, including the Chinese tech conglomerate Tencent Holdings. In 2017, Tencent bought a 5 percent stake in Tesla for $1.78 billion.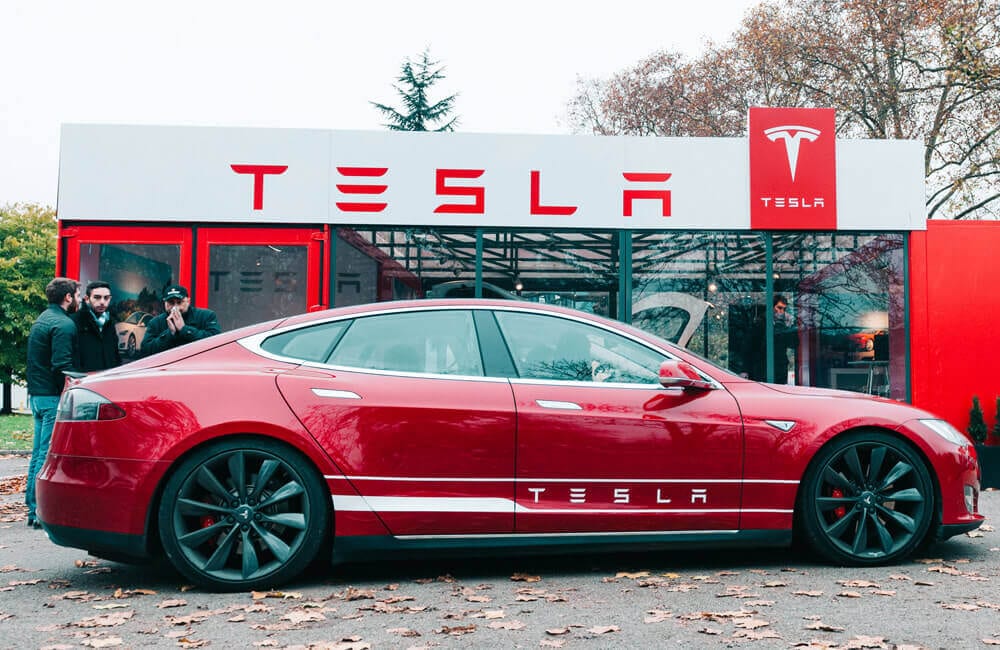 Tencent Holdings is the world's largest video game vendor and is one of the world's largest social media and investment companies. Tencent Holdings had a market capitalization of about $275 at the time of its investment, roughly six times that of Tesla.
4. WeWork
In 2010, Israeli-born Adam Neumann and American-born Miguel McKelvey launched WeWork, a commercial real estate company that provided shared workspaces for startups and freelancers. By 2020, the company had more than 800 locations in 120 cities worldwide.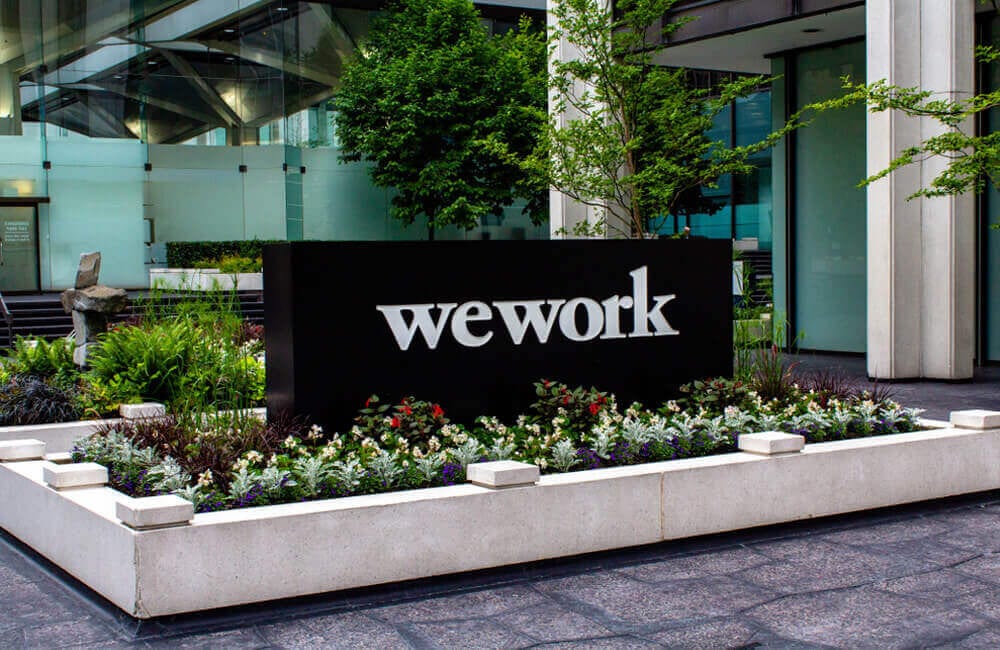 In 2016, WeWork raised $430 million in funding from the Beijing-based investment holding company Legend Holdings and its subsidiary Hony Capital, valuing the company at $16 billion. At the time, WeWork had also been building up a local team in Shanghai in preparation for its entry into the Chinese market.
5. Snapchat
When Evan Spiegel, Bobby Murphy, and Reggie Brown co-founded Snapchat in 2011, they never imagined it would grow into a tech behemoth in just a few years. By July of 2021, the app had over 290 million daily active users, with an average of four billion Snaps sent daily.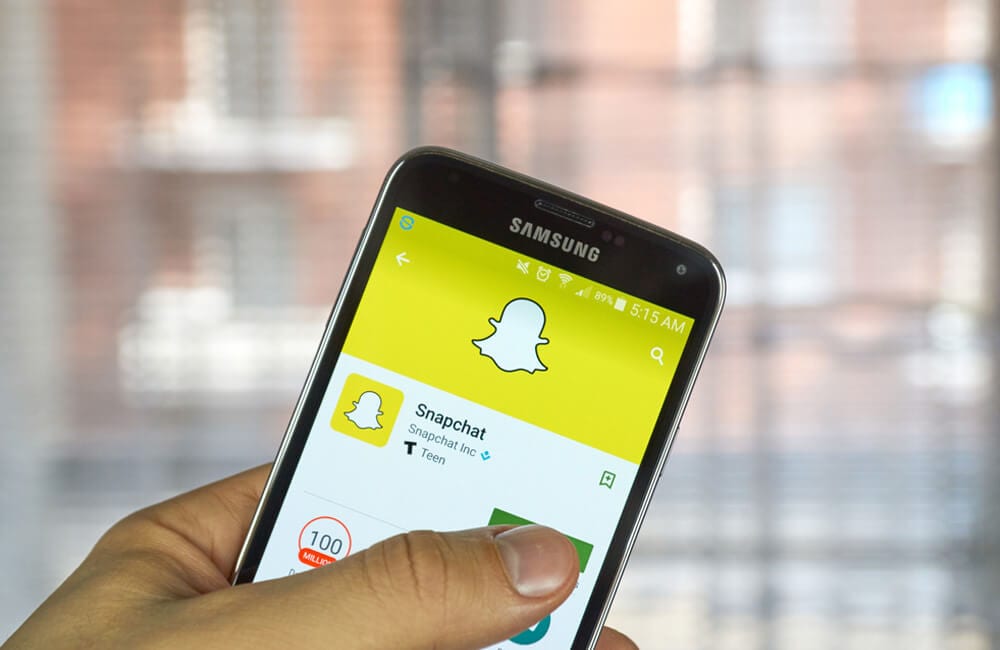 In 2017, Tencent bought a 12 percent stake in Snapchat for $2 billion. At the time, this was the fifth-largest investment in a US tech company by a Chinese firm. By 2018, Tencent's stake in Snapchat had further increased to 17.5 percent.
6. Uber Technologies, Inc.
Uber's app first went live in 2010. At the time, Uber was known as UberCab and was primarily a black car service that operated in a few key cities in the US, including San Francisco. It would go on to become a multi-billion-dollar business in less than a decade, making it one of the world's fastest-growing tech startups.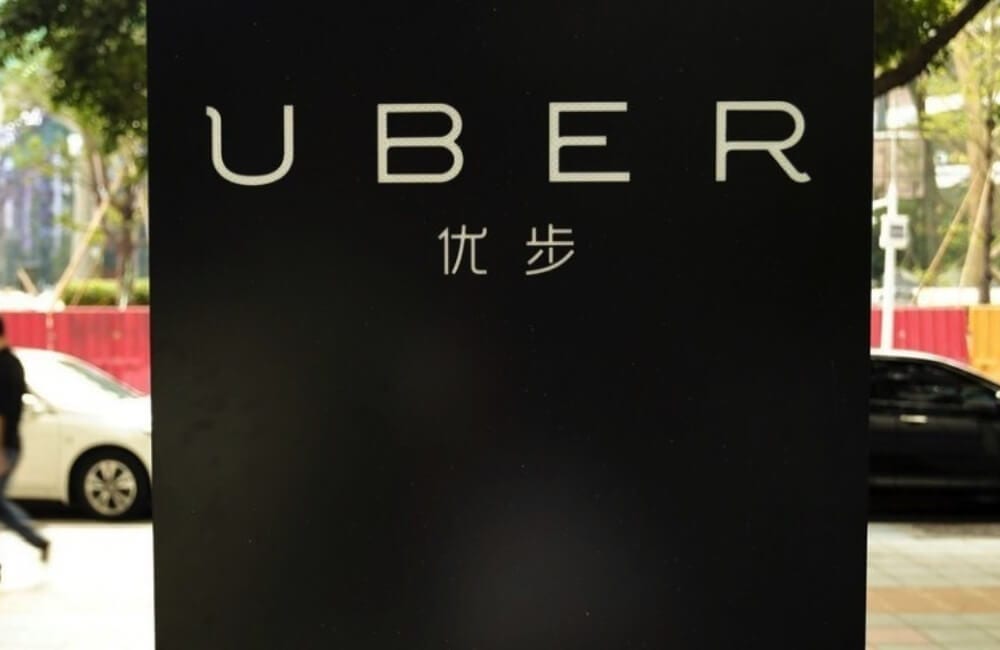 In 2014, the Chinese tech company Baidu invested $600 million in Uber to help the company grow its business in China. Baidu also wanted to use Uber to grow its mobile payments service. Two years later, however, Uber would end up selling its China operations to its rival, Didi Chuxing.
7. Microsoft (Feature Phone Business)
In 2016, Microsoft sold its feature phone business to HMD Global Oy, a Finnish startup, and FIH Mobile, a subsidiary of the Taiwanese electronics manufacturer Foxconn Technology Group, for $350 million. FIH Mobile also acquired Microsoft's manufacturing facility in Hanoi, Vietnam as part of the deal.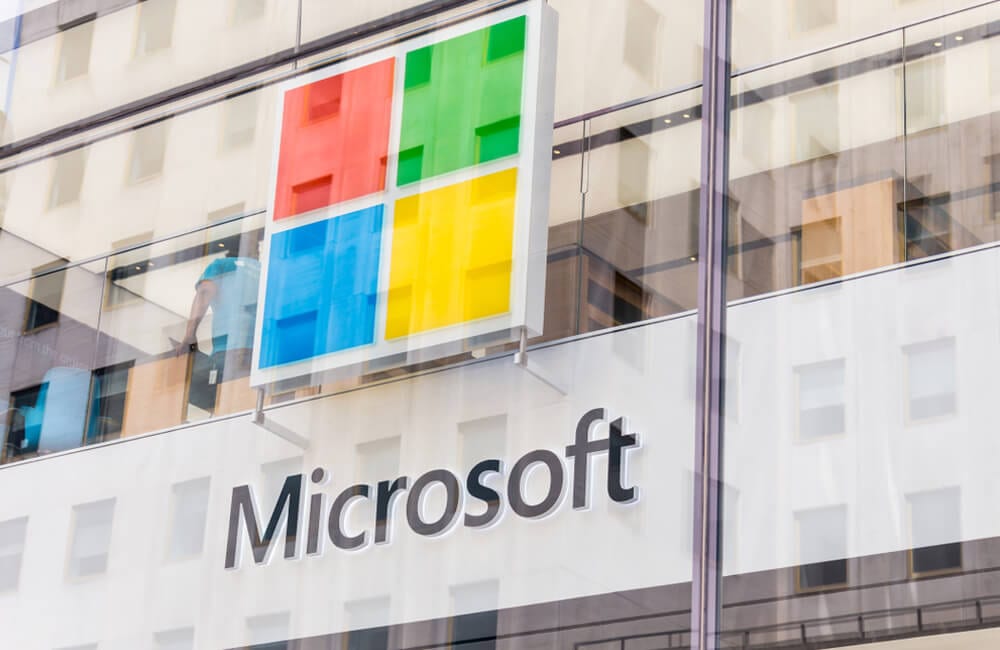 4,500 Microsoft employees who had been affected by the deal were allowed to transfer to either HMD Global Oy or FIH Mobile. Microsoft, meanwhile, continued to develop Windows 10 Mobile and support Lumia phones as well as Windows Phone devices from various partners like Acer, Alcatel, and HP.
8. Lyft, Inc.
In 2015, ride-hailing startup Lyft partnered up with Chinese ride-hailing company Didi Kuaidi to cross-link their apps, making it easier for Lyft and Didi Kuaidi users to hail rides when they travel between the US and China. That same year, Didi Kuaidi invested $100 million in Lyft.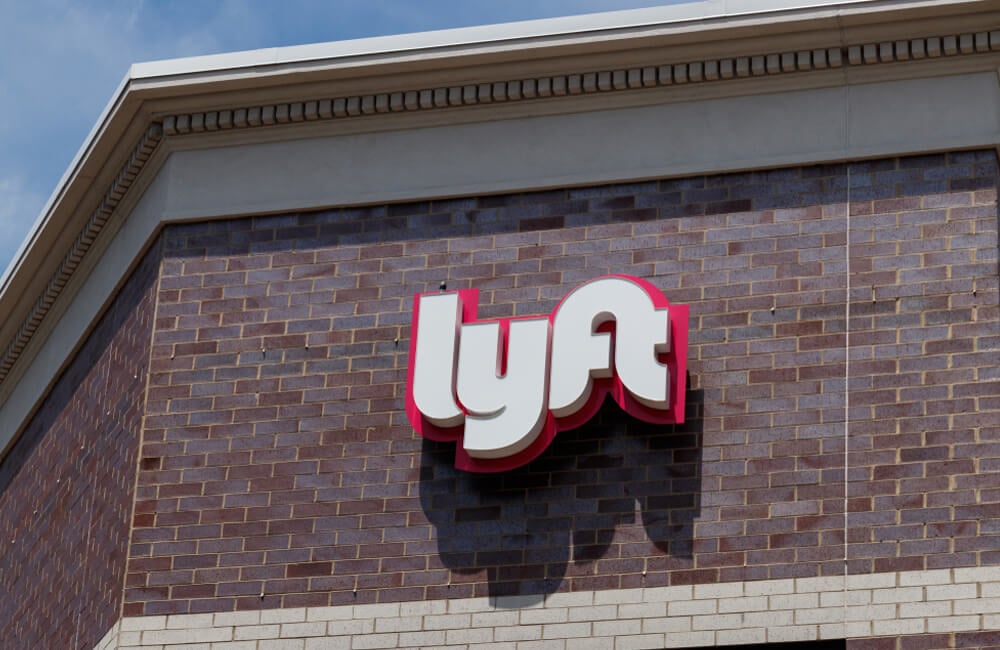 Didi Kuaidi's investment in Lyft helped it to become stronger in its battle against Uber in the US. Didi Kuaidi, meanwhile, battled against Uber in China, though Didi Kuaidi's Chinese operations easily dwarfed that of Uber's. Uber eventually exited the Chinese market in 2016.
9. Motorola Mobility
Motorola Mobility was formed in 2011 after Motorola was split into two separate companies: Motorola Mobility, which took control of the mobile phones business, and Motorola Solutions, which focused on enterprise-oriented product lines. In 2012, Google bought Motorola Mobility for $12.5 billion.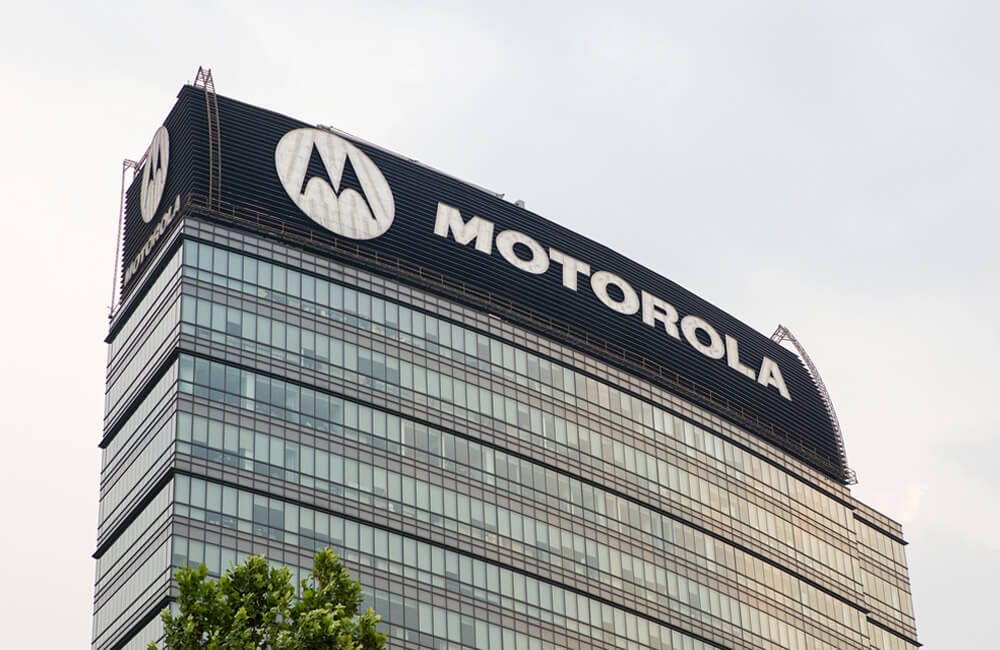 Two years later, Google sold Motorola Mobility to Chinese tech company Lenovo for $2.91 billion. In 2015, Lenovo's smartphone division was merged into the Motorola Mobility unit, handing over the task of designing, developing, and manufacturing smartphone products.
10. IBM (Personal Computer Division)
IBM revolutionized the global tech industry when it launched the IBM Personal Computer in 1981. By the late 1990s, however, IBM's PC division had run up massive losses, prompting the company to retreat from the retail market to focus on corporate and government clients.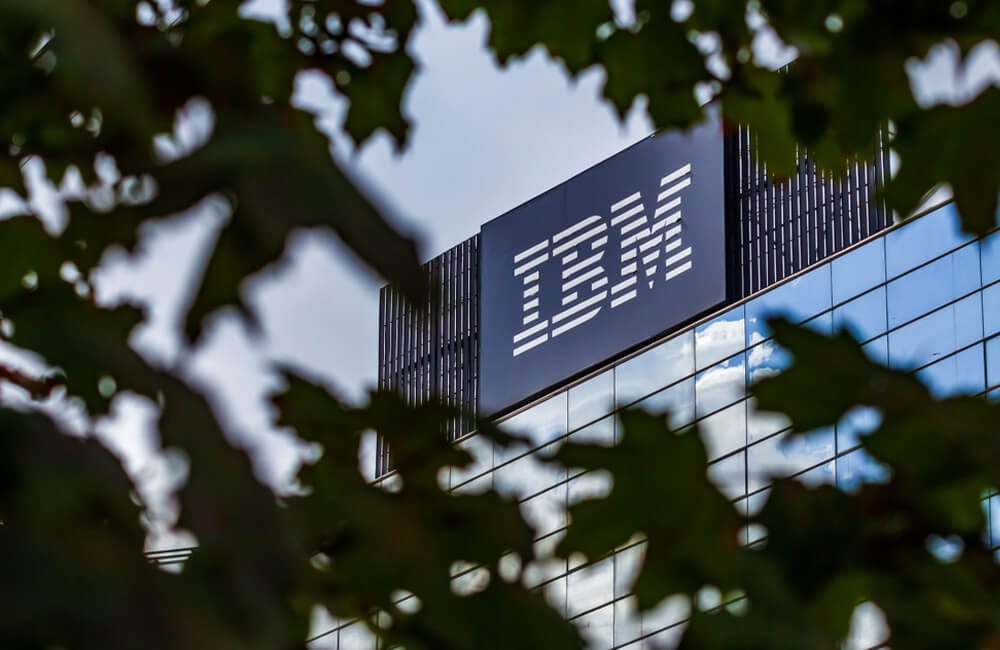 In 2005, IBM sold its PC business to Lenovo for $1.25 billion. Lenovo also agreed to take on liabilities, raising the deal's value to $1.75 billion. Lenovo, which at the time was already Asia's largest computer manufacturer, would eventually grow to become the world's #1 PC player.
11. Waldorf Astoria New York
The Waldorf Astoria New York is a luxury hotel located along Park Avenue in Midtown Manhattan. The hotel, which first opened its doors to the public in 1931, is world-renowned for its prestige and opulence. It also became known for hosting lavish parties and galas. The hotel was acquired by the Hilton Hotels Corporation in 1972.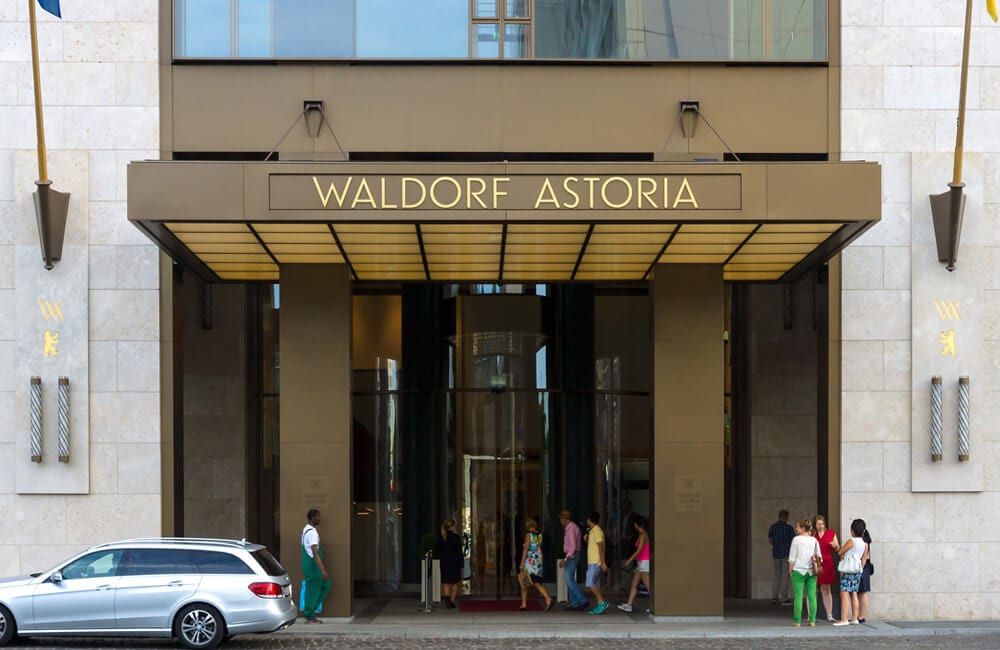 In 2014, the Beijing-based Anbang Insurance Group bought the Waldorf Astoria for $1.95 billion, the highest-ever price paid for a hotel. Hilton Worldwide continues to manage the hotel. Shortly after the acquisition, Anbang announced its plans to convert the upper-floor rooms into residential units.
12. Reddit
Reddit is a social news aggregation, web content rating, and discussion website where users can gather in user-created boards called "subreddits" to discuss a wide variety of topics. Reddit is currently one of the world's most-visited websites, with over 50 billion monthly views and over 52 million daily active users.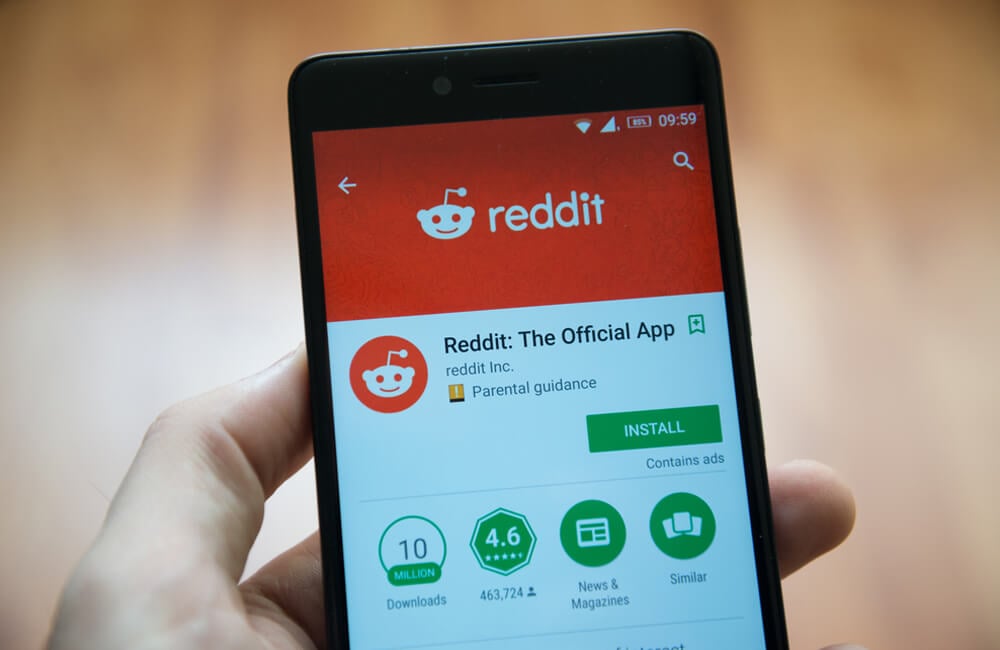 In 2019, Reddit raised $300 million in funding, half of which came from Tencent. This pushed the company's valuation to $3 billion, up from $1.8 billion following a previous funding round in 2017 where it raised $200 million.
13. GE Appliances
GE Appliances, previously known as GE Appliances & Lighting and GE Consumer & Industrial, is a home appliances manufacturer headquartered in Louisville, Kentucky. It is one of the largest appliance companies in the US, with over 12,000 employees.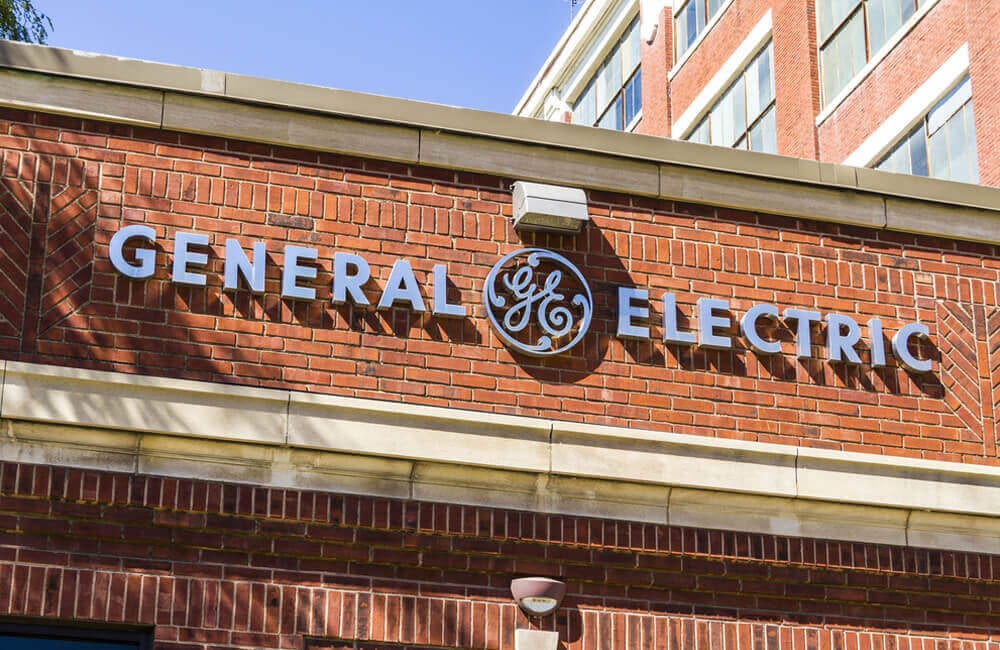 GE Appliances was owned by General Electric until 2016 when it was purchased by the Qingdao-based home appliances and consumer electronics company Haier Group Corporation for $5.6 billion. As part of the deal, Haier was awarded the right to use the GE name until 2056.
14. Cleveland Cavaliers
The Cleveland Cavaliers first competed in the 1970-1971 National Basketball Association (NBA) season as an expansion team. The Cavaliers – often referred to as the Cavs – made four consecutive NBA finals appearances from 2015 to 2018. In 2016, the Cavs won their first NBA championship.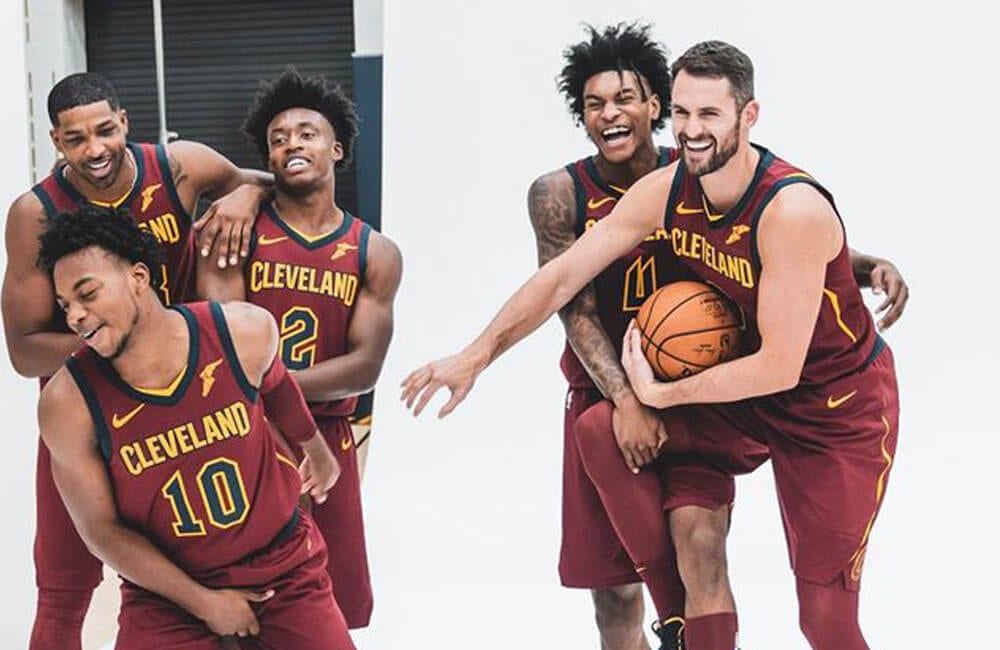 In 2009, it was reported that a Chinese investor group led by Jianhua "Kenny" Huang would be buying a 15 percent stake in the Cavs. Huang, who hails from Guangzhou, had previously helped the Cavs secure a sponsorship deal with Tsingtao Brewery. He also invests in several sports leagues and teams in China.
15. Hilton Hotels & Resorts
Hilton Hotels & Resorts, formerly known as Hilton Hotels, was founded in 1919 by Conrad Nicholson Hilton Sr. Hilton Hotels & Resorts is one of the world's largest hotel brands, with over 600 properties in more than 90 countries and territories.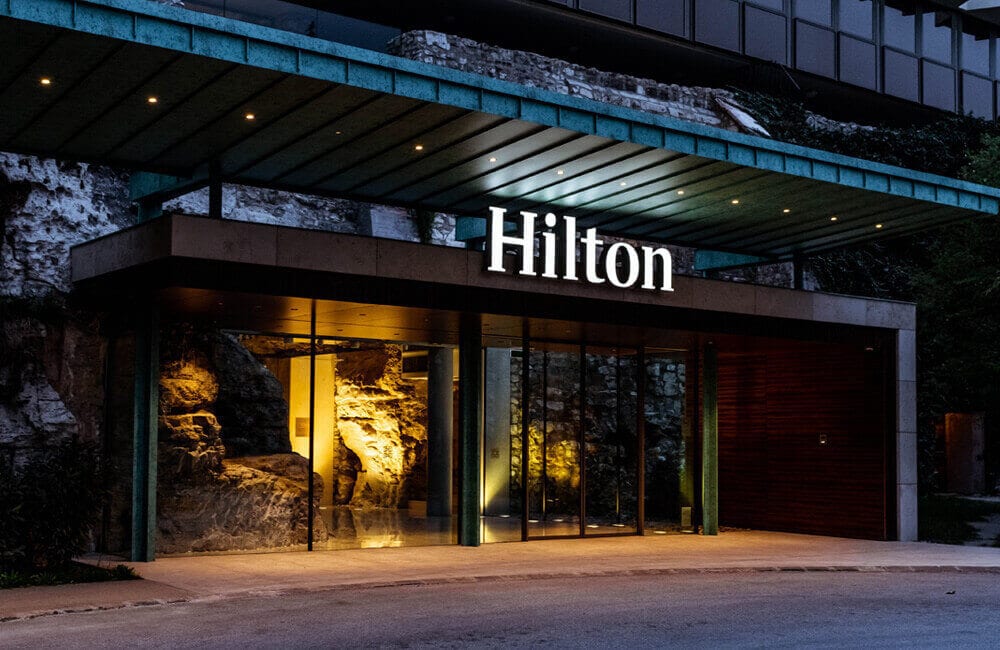 In 2016, the Chinese conglomerate HNA Group, Co., Ltd. purchased a 25 percent stake in Hilton Hotels & Resorts' parent company Hilton Worldwide for $6.5 billion. That same year, HNA Group purchased all of Carlson Hotels, the owner of the Radisson chain of hotels, for an undisclosed sum.
16. SeaWorld Parks & Entertainment
SeaWorld Parks & Entertainment is a theme park and entertainment company that operates several theme parks and water parks in the United States, including SeaWorld San Diego, SeaWorld Orlando, Aquatica Orlando, Aquatica San Diego, and Adventure Island in Tampa, Florida.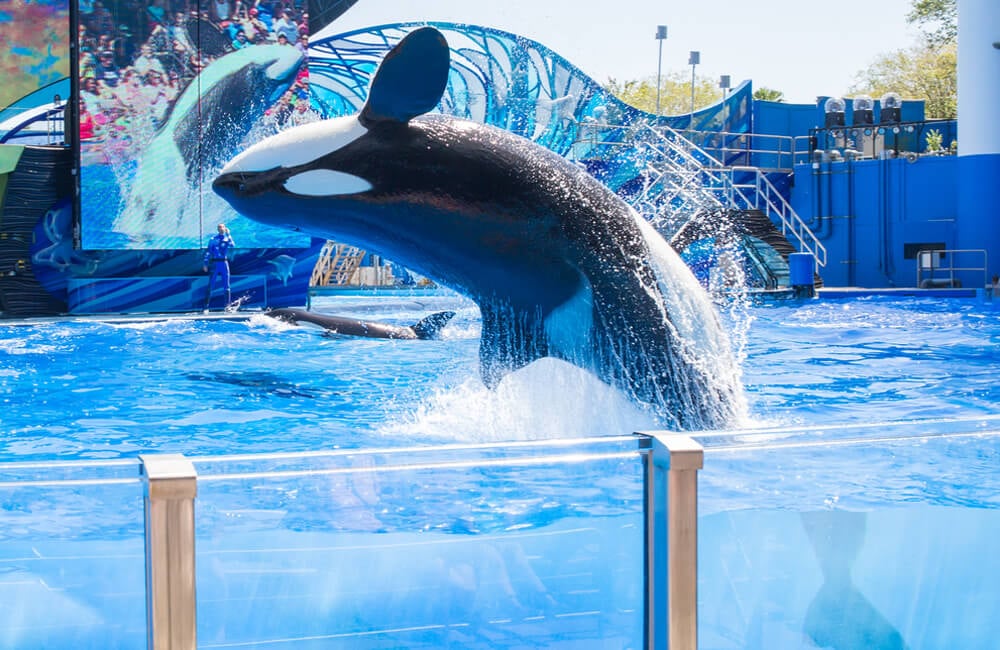 In 2017, Zhonghong Group, a Beijing-based real estate development company, purchased a 21 percent stake in SeaWorld Parks & Entertainment for $429 million. Shortly afterward, Zhonghong Group announced its plans to develop and operate SeaWorld parks in China, Hong Kong, Macau, and Taiwan.
17. Warner Music Group
Warner Music Group is a New York City-based entertainment and record label conglomerate founded in 1958 by Jack Leonard Warner. Today, Warner Music Group is considered as one of the "big three" recording companies, along with Universal Music Group and Sony Music Entertainment.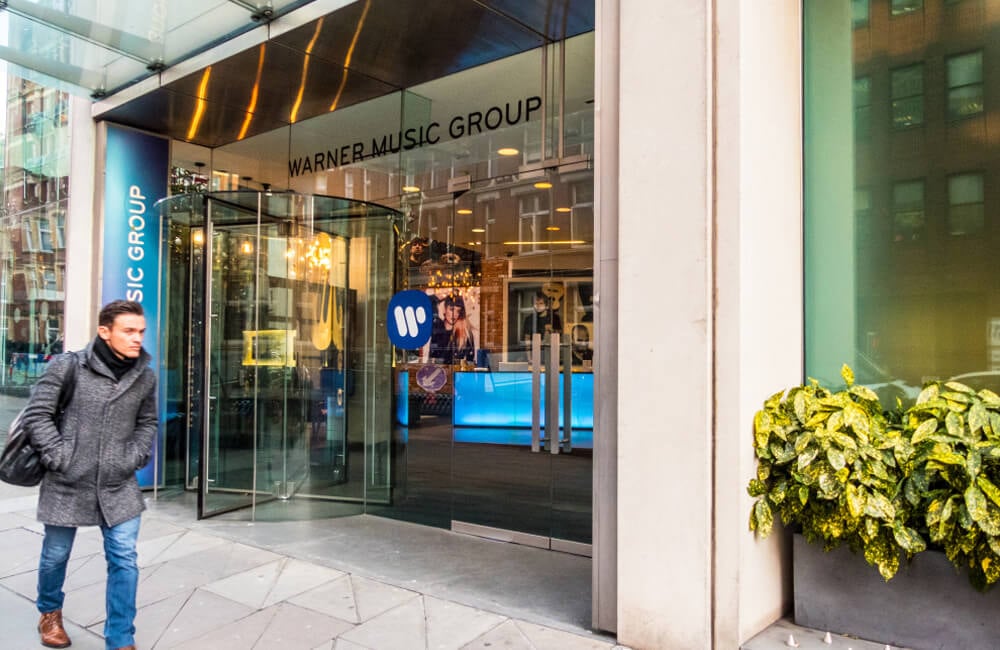 In 2020, Tencent announced that it had purchased a 1.6 percent stake in Warner Music Group. Though this may not seem like much, this deal is, in fact, worth $200 million. The American industrial group is still Warner Music Group's largest shareholder, with an 86.3 percent stake in the company.
18. GNC Holdings, Inc.
General Nutrition Centers, commonly abbreviated as GNC, is a chain of stores that sells health and nutrition-related products including vitamins, supplements, minerals, and diet products. GNC, founded in 1935 and based in Pittsburgh, Pennsylvania, has over 6,000 stores worldwide.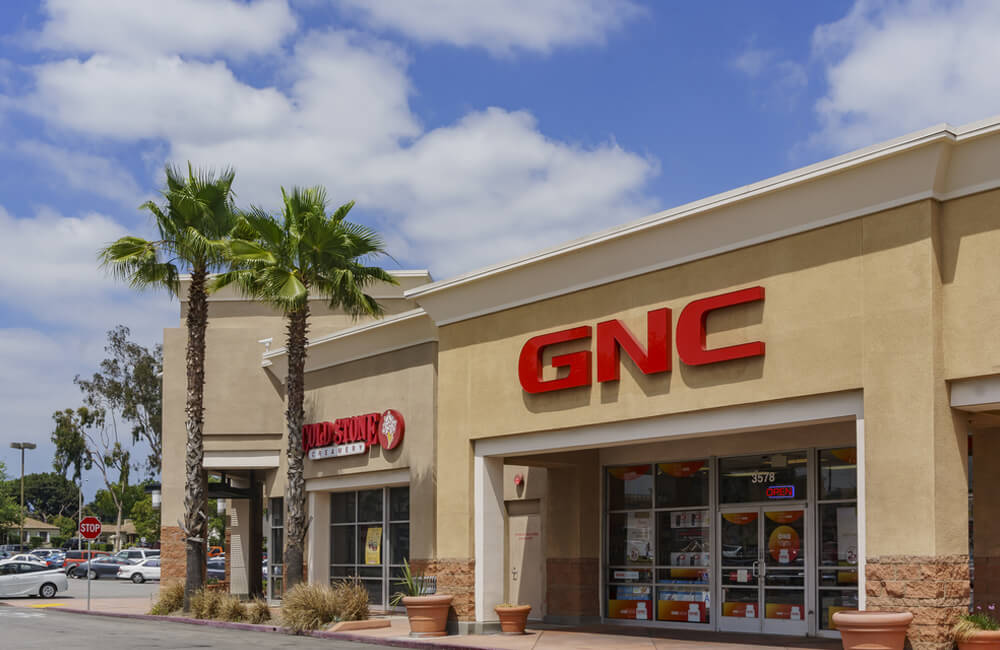 In 2018, Harbin Pharmaceutical Group, a Chinese state-owned pharmaceutical company, bought a 40 percent stake in GNC for $300 million. In 2020, the bankruptcy court in Delaware approved the sale of GNC to Harbin Pharmaceutical Group for $770 million after GNC filed for Chapter 11 bankruptcy protection.
19. Segway, Inc.
Segway Inc. is a manufacturer of two-wheeled personal transporters based in Bedford, New Hampshire. The company, founded in 1999 by Dean Kamen, primarily sells its products to niche markets such as police departments, military bases, and warehouses.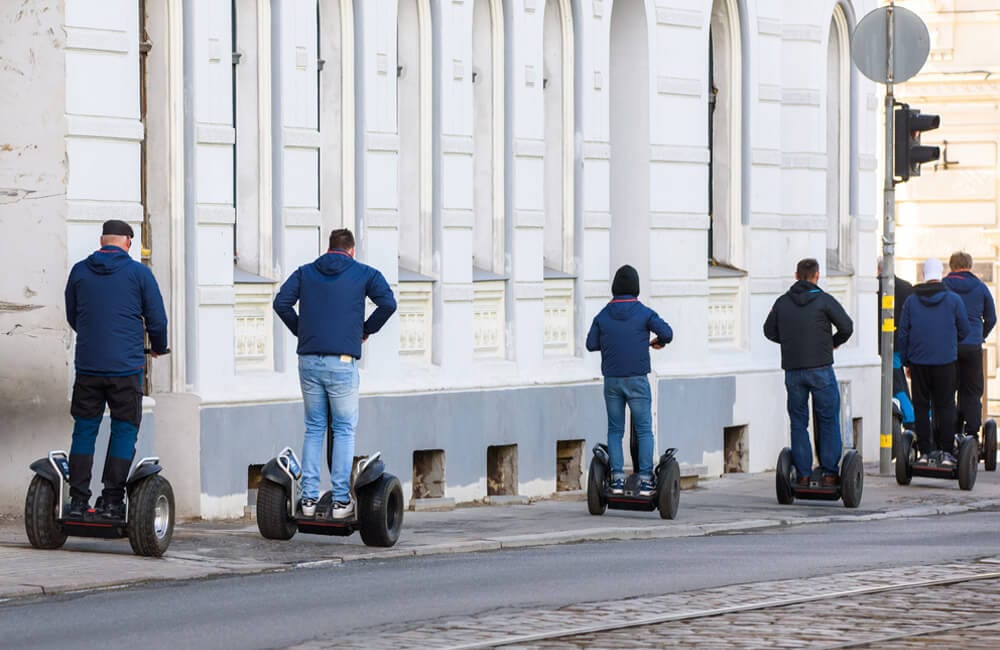 In 2015, Segway Inc. was acquired by Ninebot Inc., a robotics startup based in Beijing, for an undisclosed amount. Interestingly, Segway Inc. had previously sought an import ban against Ninebot Inc. and accused it of infringing its patents in a complaint filed in 2014.
20. Lionsgate Entertainment Corporation
Lionsgate Entertainment Corporation is a Canadian entertainment company currently headquartered in Santa Monica, California. Its film division, Lionsgate Films, has produced and distributed several commercially successful movies, including American Psycho, Saw, and The Hunger Games.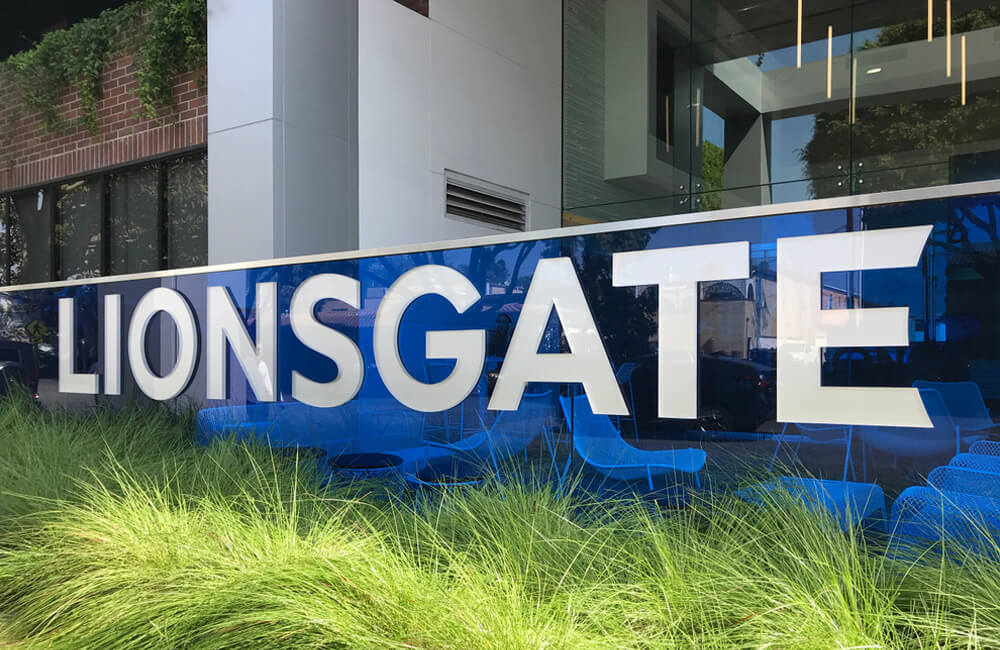 In 2015, Lionsgate signed a $1.5 billion, three-year co-financing and co-production deal with China's Hunan TV. This arrangement would see Hunan TV co-invest in several Lionsgate movies like Age of Adaline and Now You See Me 2 and provide a quarter of those movies' production budgets.
21. AMC Theatres
AMC Theatres, or AMC, is a movie theater chain headquartered in Leawood, Kansas. With over 10,000 screens in more than 900 theaters in the United States and Europe, AMC is the largest movie theater chain in the world.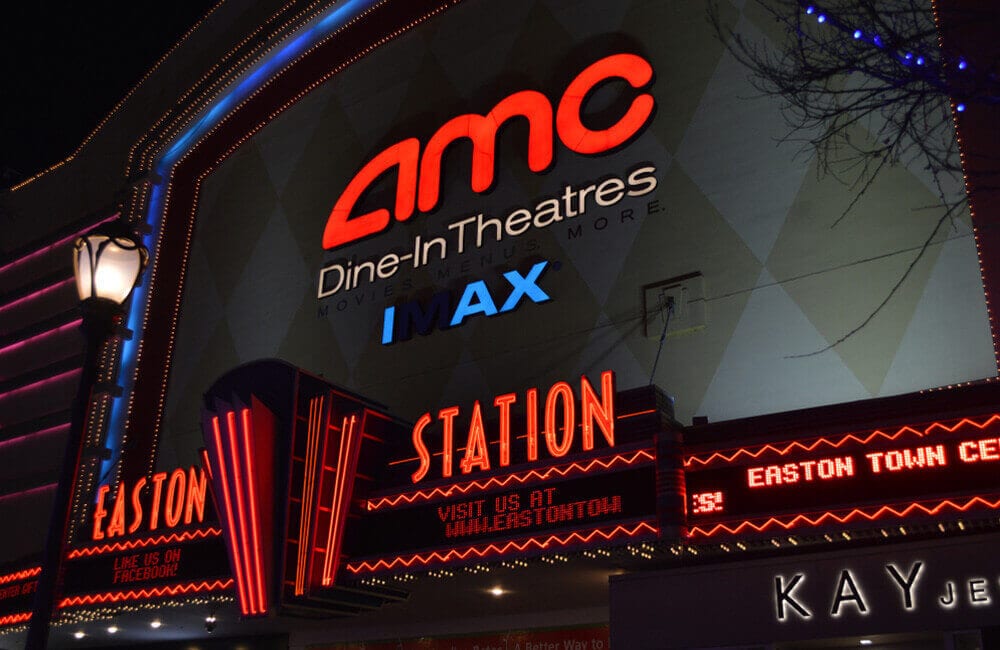 In 2012, AMC was acquired by Chinese conglomerate Wanda Group for $2.6 billion. Wanda Group was AMC's largest shareholder until 2018, when Silver Lake Partners, a private equity firm, invested $600 million in the company. Wanda Group sold most of its stake in AMC in 2021.
22. Riot Games
Riot Games is a video game developer founded in September of 2006 in Santa Monica, California. The company is best known as the creator of the highly successful online battle arena game League of Legends, which has over 115 million monthly active players.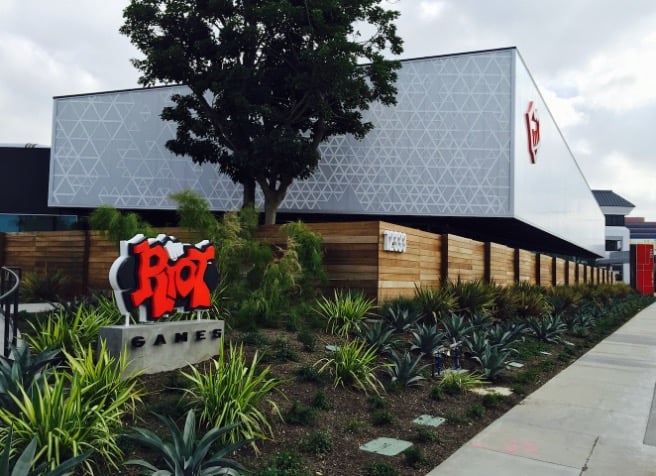 In 2008, Riot Games partnered up with Tencent to launch League of Legends in China. Three years later, Tencent bought a 93 percent stake in Riot Games for $400 million. In 2015, Tencent bought the remaining seven percent stake for an undisclosed amount.
23. MD Anderson Cancer Center
The University of Texas MD Anderson Cancer Center is a cancer hospital located in Houston, Texas. It is the largest cancer center in the US and is the highest-ranked cancer hospital in the US according to U.S. News & World Report.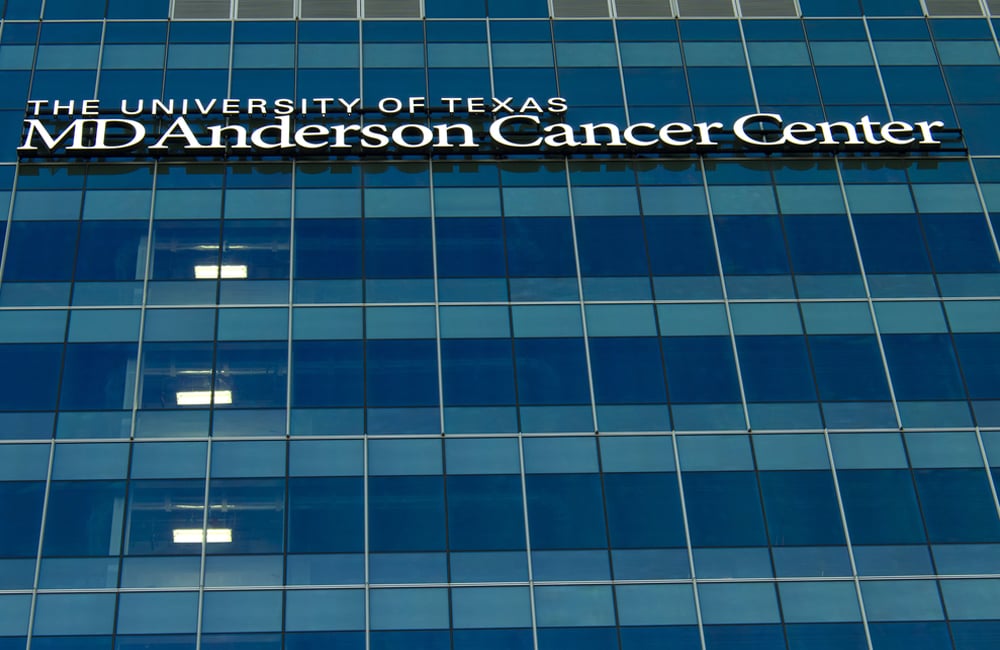 In 2012, the Beijing-based firm Concord Medical Services Holdings Ltd. announced that it had purchased a 20 percent stake in the MD Anderson Proton Therapy Center. This would allow Concord Medical Services to expand its knowledge base, as it had plans to build and operate proton centers in China.
24. Karma Automotive
Karma Automotive is a producer of luxury electric vehicles based in Irvine, California. Karma Automotive is the successor to Fisker Automotive, a company known for producing the Fisker Karma, one of the first production luxury plug-in hybrid electric vehicles (PHEVs).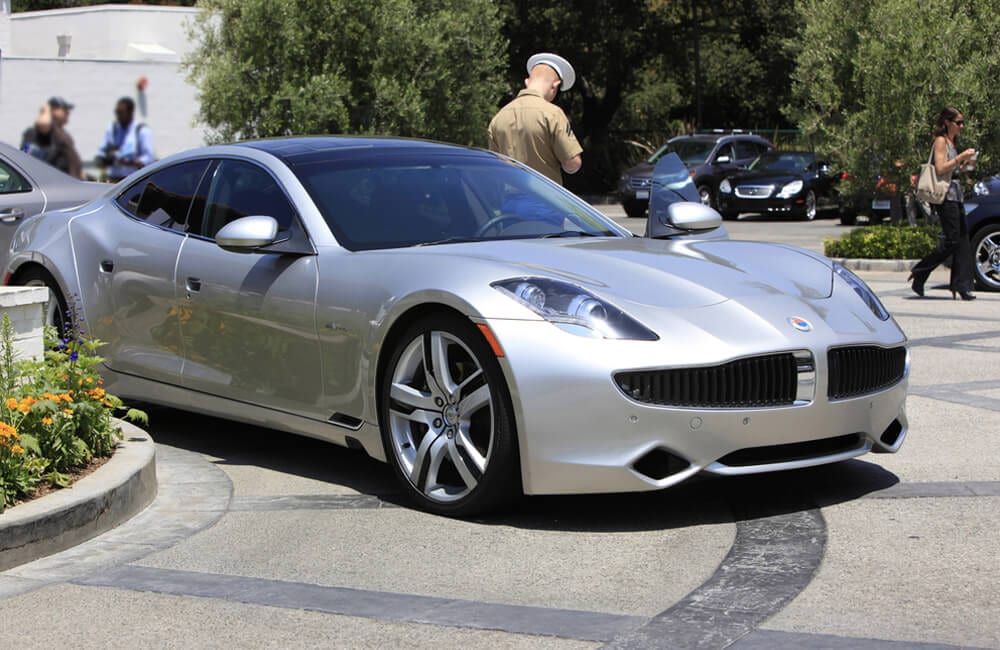 Wanxiang Group, a multinational conglomerate headquartered in Hangzhou, purchased Fisker Automotive's assets for $142.9 million in 2014 after Fisker Automotive declared bankruptcy. In 2016, Karma Automotive launched the Karma Revero, a plug-in hybrid vehicle based on the Fisker Karma.
25. Smithfield Foods
Smithfield Foods, headquartered in Smithfield, Virginia, was founded in 1936 by Joseph W. Luter Sr. and his son, Joseph W. Luter Jr. Today, Smithfield Foods is the largest pig and pork producer in the world, operating more than 500 farms across the US.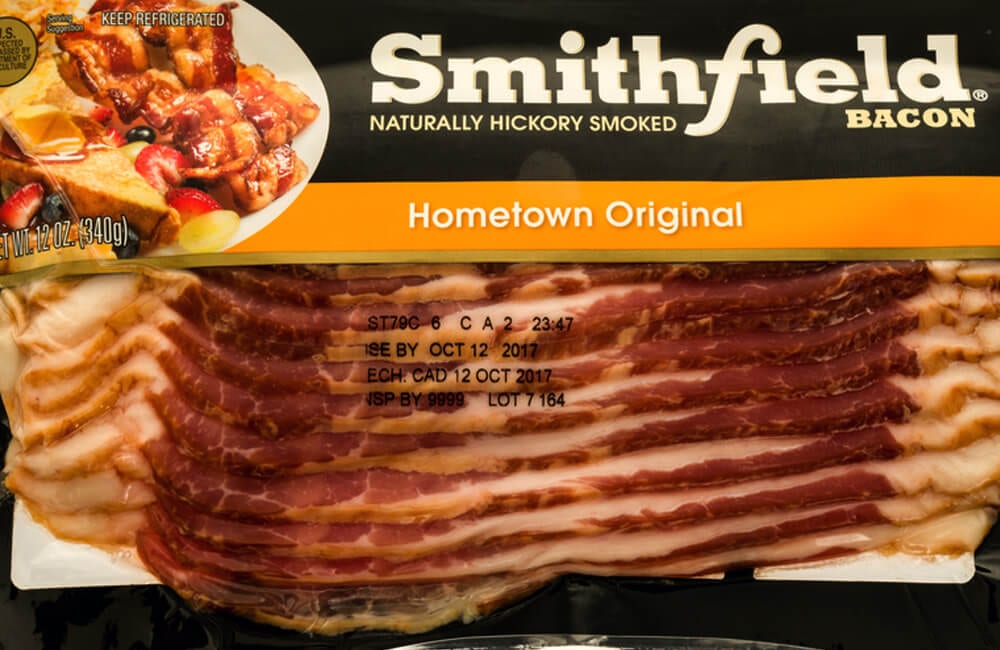 In 2013, Smithfield Foods was acquired by WH Group – then known as Shuanghui Group – for $4.72 billion, one of the largest-ever Chinese acquisitions of an American company. WH Group is the largest meat producer in China, producing about 2.7 million tons of meat annually.
26. Epic Games
Epic Games was founded in 1991 as Potomac Computer Systems. The company was initially a computer consulting business before being turned into a video game company. These days, Epic Games is best known for developing popular games like Fortnite and Infinity Blade.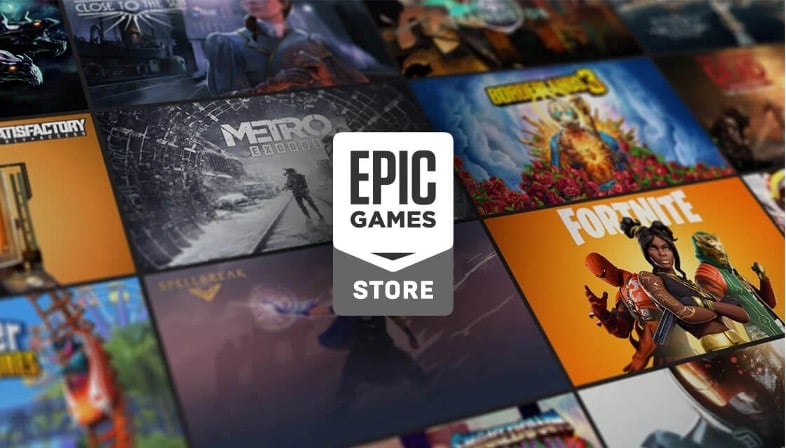 In 2012, the company's founder, Tim Sweeney, noticed that the video game industry had begun shifting to a Games as a Service (GaaS) model. To gain more GaaS experience, Epic Games sought the help of Tencent, who then purchased a 48.4 percent outstanding stake in the company for $330 million.
27. Sotheby's
Sotheby's is the world's largest broker of decorative art, jewelry, and other collectibles. Sotheby's is located in 80 countries and hosts private sales and more than 600 auctions every year. The company is headquartered in New York but continues to maintain a significant presence in the UK, where it was founded.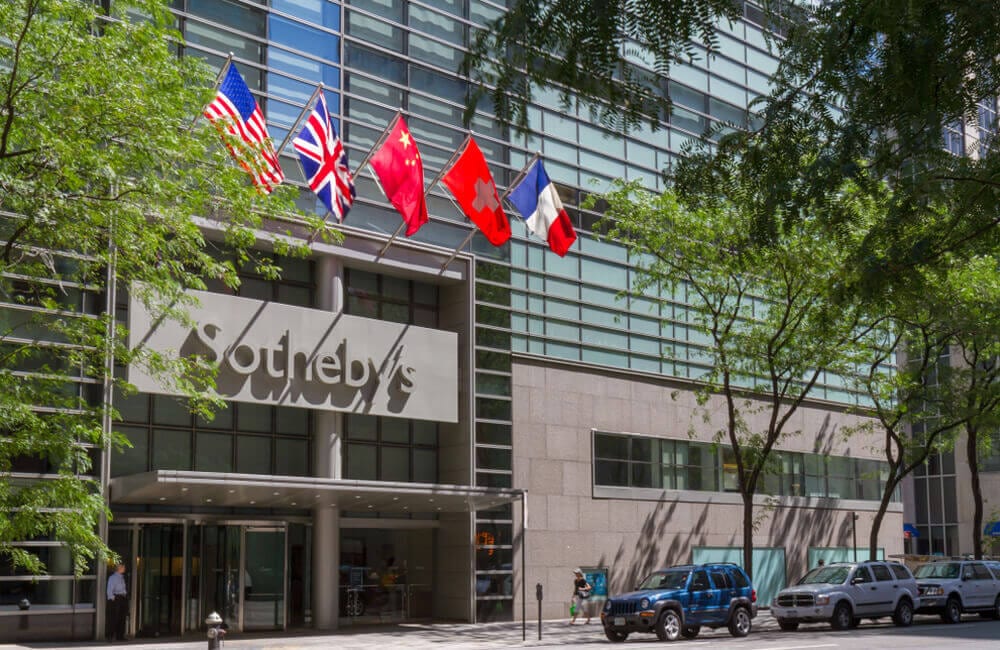 In 2016, Taikang Life, a Beijing-based life insurance company, became Sotheby's largest shareholder after it acquired a 13.5 percent stake in the company. Taikang Life's founder and Chairman, Chen Dongsheng, is the grandson-in-law of Mao Zedong.
28. Legendary Entertainment
Legendary Pictures Productions, LLC – or Legendary Entertainment – is a film production and mass media company headquartered in Burbank, California. The company was founded in 2000 by Thomas Tull. Its first movie, Batman Begins, was released in 2005.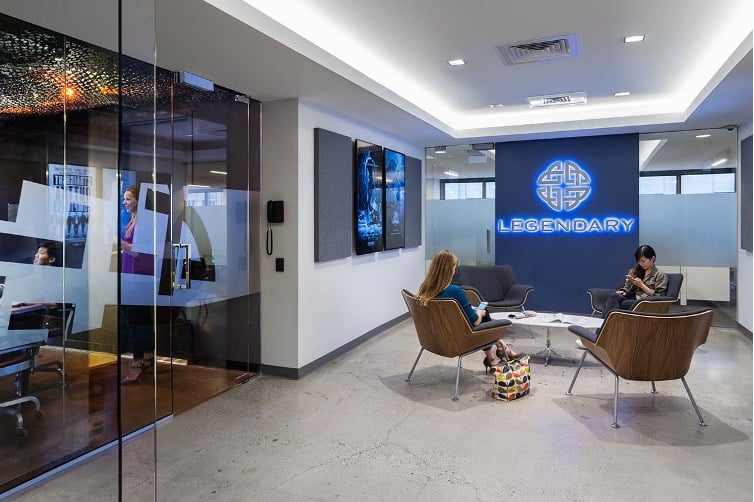 As part of its diversification push, Dalian-based conglomerate Wanda Group – the same conglomerate that purchased the movie theater chain AMC in 2012 – acquired Legendary Entertainment in 2016 for $3.5 billion, making it the largest Chinese acquisition of an American media company.
29. Evenflo
Evenflo is a Boston, Massachusetts based company that manufactures and sells strollers, child car seats, high chairs, baby bottles, sippy cups, breast pumps, play yards, and more. The company was founded in 1920 in Ravenna, Ohio as the Pyramid Rubber Company.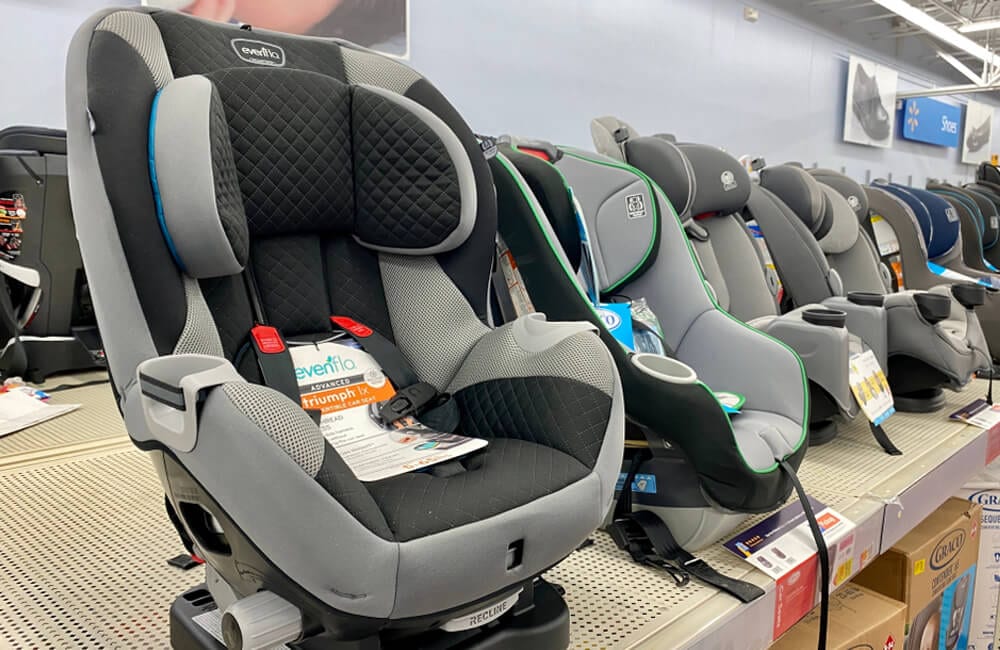 Evenflo was acquired by Goodbaby International Holdings Limited, a Shanghai-based company, in 2014. Goodbaby International was founded in 1989 by Song Zhenghuan and is involved in the manufacturing, designing, marketing, and sale of products such as strollers and child car seats.
30. Magic Leap
Magic Leap is a Florida-based startup that created the Magic Leap One, an augmented reality headset that was unveiled to the public in 2017. Magic Leap was founded by Rony Abovitz in 2010. Abovitz previously founded MAKO Surgical Corp., a company that manufactured surgical robotic arm assistance platforms.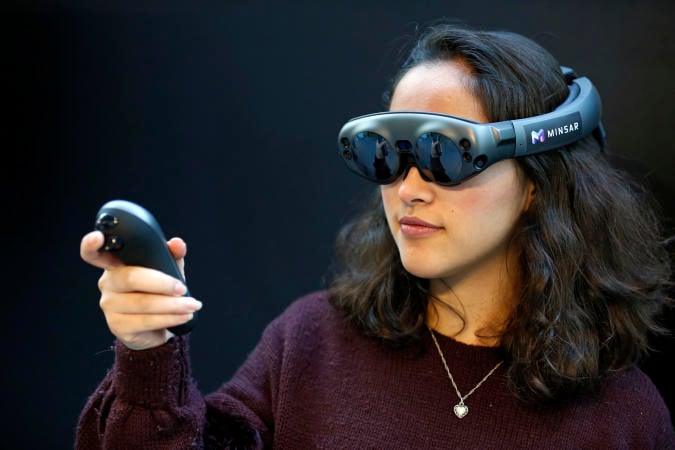 In 2016, Magic Leap raised $793.5 million in funding from various investors, including the Chinese conglomerate Alibaba Group. The following year, the company raised another $502 million from Alibaba Group and other investors including Google, J.P Morgan, T. Rowe Price, and Fidelity Management and Research.
31. Pocket Gems
Pocket Gems is a video game developer based in San Francisco, California. The company was co-founded in 2009 by Daniel Terry and Harlan Crystal. According to the company's website, Pocket Gems initially operated out of a tiny apartment above a pizza restaurant.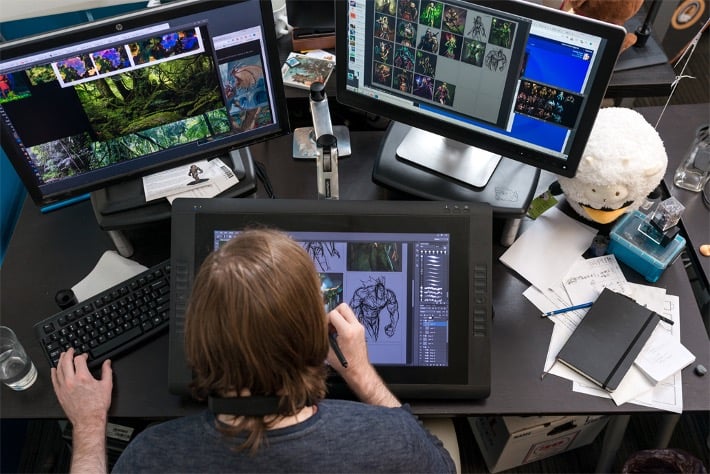 Pocket Gems is known for just two games: Episode and War Dragons. In 2015, Tencent acquired a 20 percent stake in the company for $60 million. In 2017, Tencent invested an additional $90 million, increasing Tencent's equity to 38 percent.
32. Studio 8
Studio 8 is an entertainment company founded in 2012 by Jeff Robinov, John Graham, and Mark Miner. The Culver City based company specializes in film and television production. Its first theatrical release was the 2016 Ang Lee drama film Billy Lynn's Long Halftime Walk.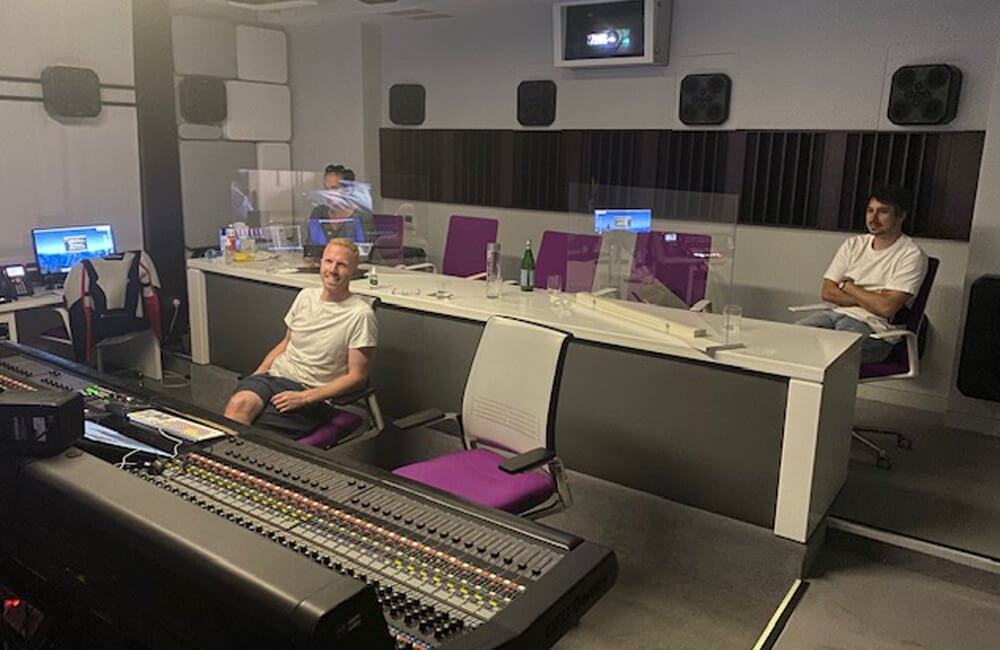 Studio 8 began producing movies in 2014 after securing funding from Sony Pictures Entertainment and Fosun International, a Shanghai-based multinational conglomerate. Fosun International has invested in a wide variety of businesses over the years, including banks, pharmaceutical companies, clothing brands, and hospitals.
33. Fab.com
Fab is an e-commerce website that was launched in 2011. Fab reached the one million-member mark just five months after its launch, faster than Facebook or Twitter. Fab removed the membership requirement to browse the website in 2012.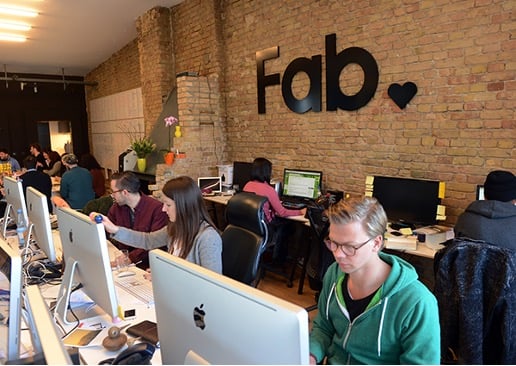 In 2013, Fab raised $150 million in funding from various investors, including Tencent. At the time, Fab was hailed as one of New York's hottest startups. Unfortunately, Fab would burn through most of its funding in just a few years. In 2015, Fab was acquired by PCH International and was later relaunched as a wellness brand.
34. Brookstone
Brookstone was founded in 1965 and began as a mail-order business selling specialty tools before opening its first physical store in New Hampshire in 1973. Brookstone continued to grow in the 1980s and 1990s, opening more stores and introducing more items not found in their catalogs.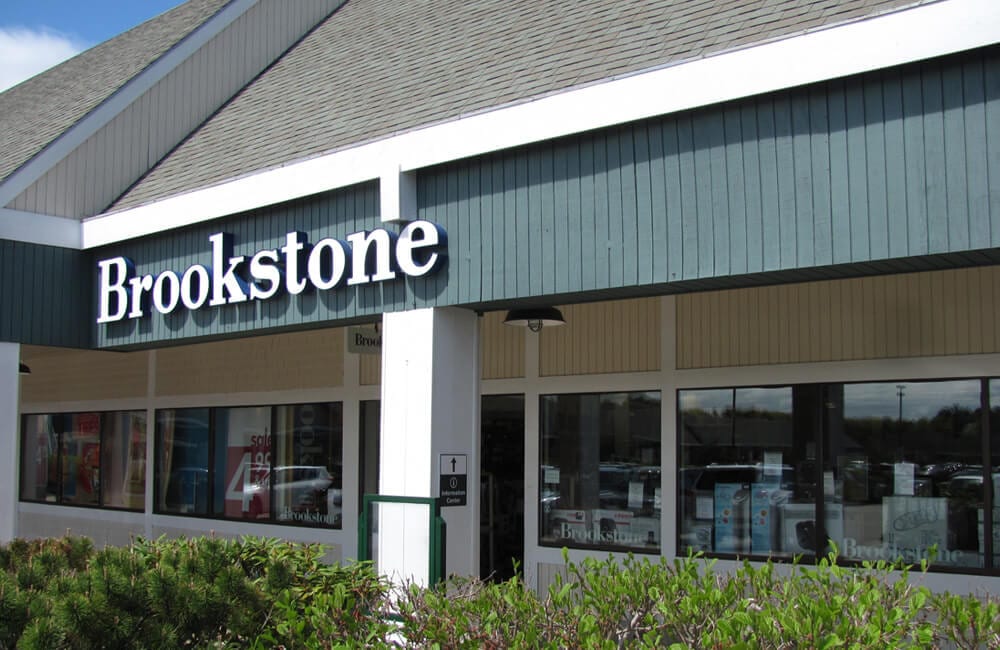 Brookstone eventually fell on hard times and declared bankruptcy in April of 2014. Two months later, Brookstone was acquired by Chinese investment firm Sailing Capital and conglomerate Sanpower for over $173 million. The company declared bankruptcy again in 2018 and closed most of its stores in the US.
35. Newegg Commerce, Inc.
Newegg is an online retailer that sells computer hardware, software, electronics, accessories, appliances, and more. The company was founded in 2001 by Fred Chang, an immigrant from Taiwan. In just three years, the company's revenue reached $1 billion. In 2005, the company grew by another 30 percent.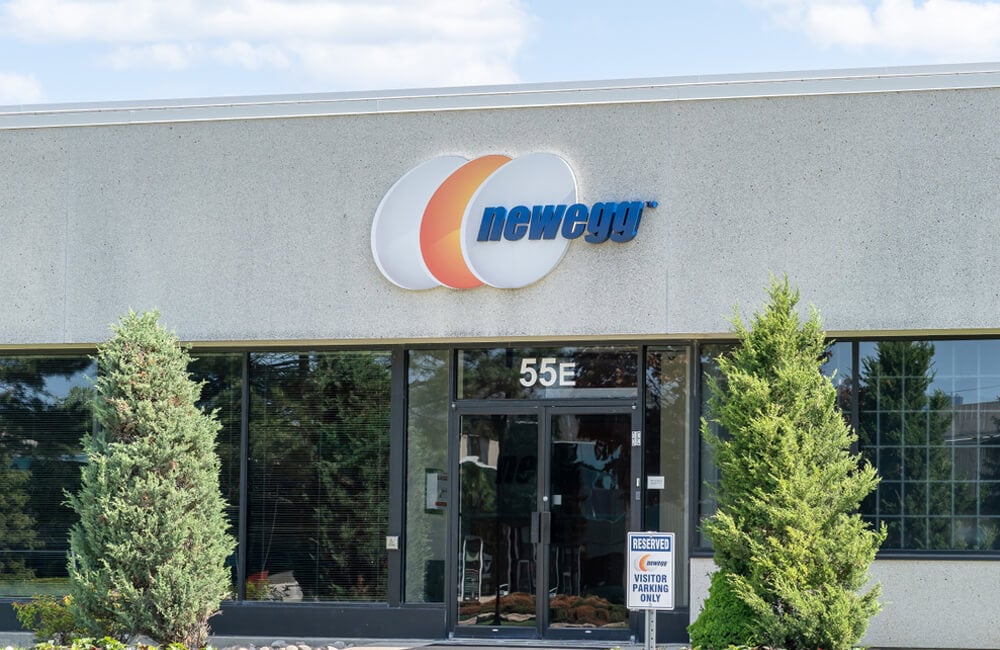 In 2016, Chinese tech firm Hangzhou Liaison Interactive Information Technology Co. Ltd. (Liaison Interactive) bought a 55.7 percent stake in Newegg for $2.63 billion. In 2020, Newegg merged with Lianluo Smart Limited, a China-based company that designs, develops, and sells medical products and medical components.
36. LendingClub Corporation
LendingClub is a fintech company that began as a peer-to-peer lending company before eventually offering a wider range of products and services. The company was founded in 2006 and was initially launched as one of the first apps on Facebook.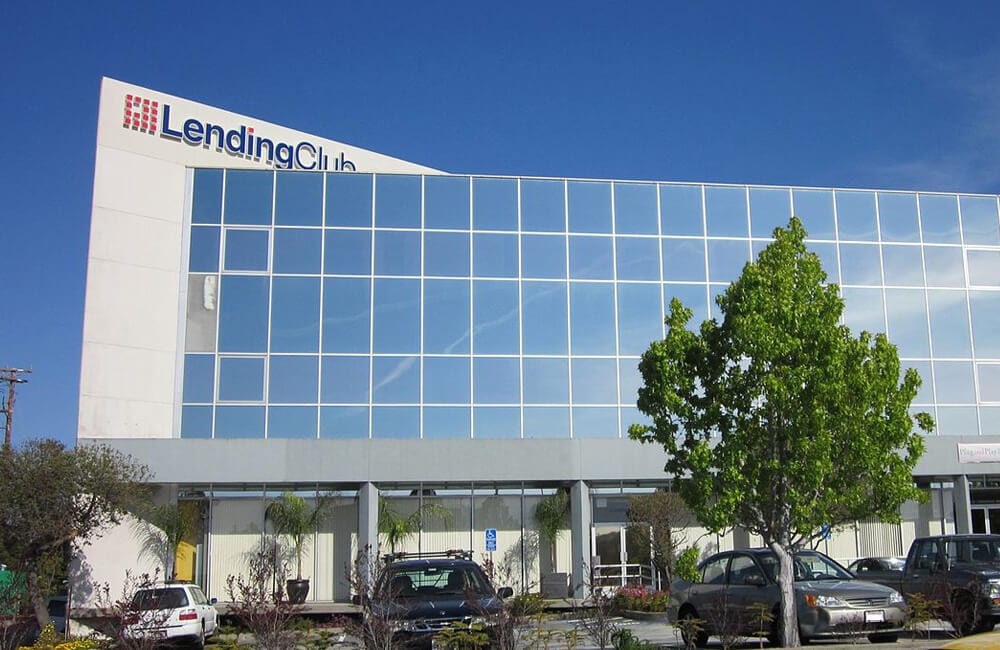 At one point, LendingClub was the world's largest peer-to-peer lending platform. By 2016, however, the company's stock had plummeted, and the company faced numerous scandals. That same year, Chinese billionaire Chen Tianqiao's Shanda Group bought an 11.7 percent stake in LendingClub. A month later, Shanda Group raised its stake in the company to 15.1 percent.
37. Zulily, LLC
Zulily, headquartered in Seattle, Washington, is an e-commerce platform that sells women's and children's apparel, infant gear, toys, and home products. The company was founded in 2009 by Darrell Cavens and Mark Vadon, former executives at Blue Nile, an online jewelry retailer.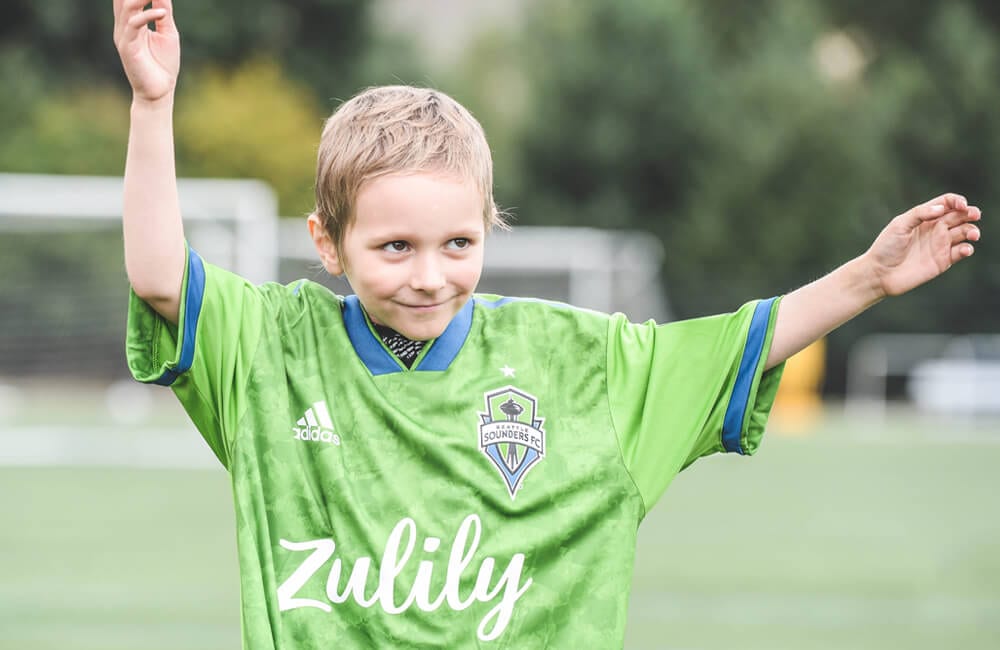 Zulily went public in 2013. At the time, the company was valued at $2.6 billion. In 2015, Chinese e-commerce giant Alibaba raised its stake in Zulily to 9.3 percent, or 11.5 million shares, for $56.2 million. Alibaba previously held just under seven million shares.
38. Chesapeake Energy Corporation
Chesapeake Energy Corporation is an Oklahoma City based company engaged in hydrocarbon exploration. The company was founded in 1989 with a $50,000 initial investment by Tom L. Ward and Aubrey McClendon. In 2020, the company was producing around 445,000 barrels of oil equivalent per day, of which 69 percent was natural gas.
In 2013, China Petrochemical Corporation, or Sinopec, bought half of Chesapeake Energy Corporation's oil and natural gas assets in northern Oklahoma's Mississippi Lime region for $1.02 billion. At the time, the company had been looking to sell some of its properties across the US to repay the debt it had incurred over the years.
39. Lexmark International, Inc.
Lexmark is a Lexington, Kentucky based provider of printing and imaging products. The company was formed in 1991 after IBM sold IBM Information Products Corporation, its printer, typewriter, and keyboard division, to the private equity investment firm Clayton, Dubilier & Rice for $1.5 billion.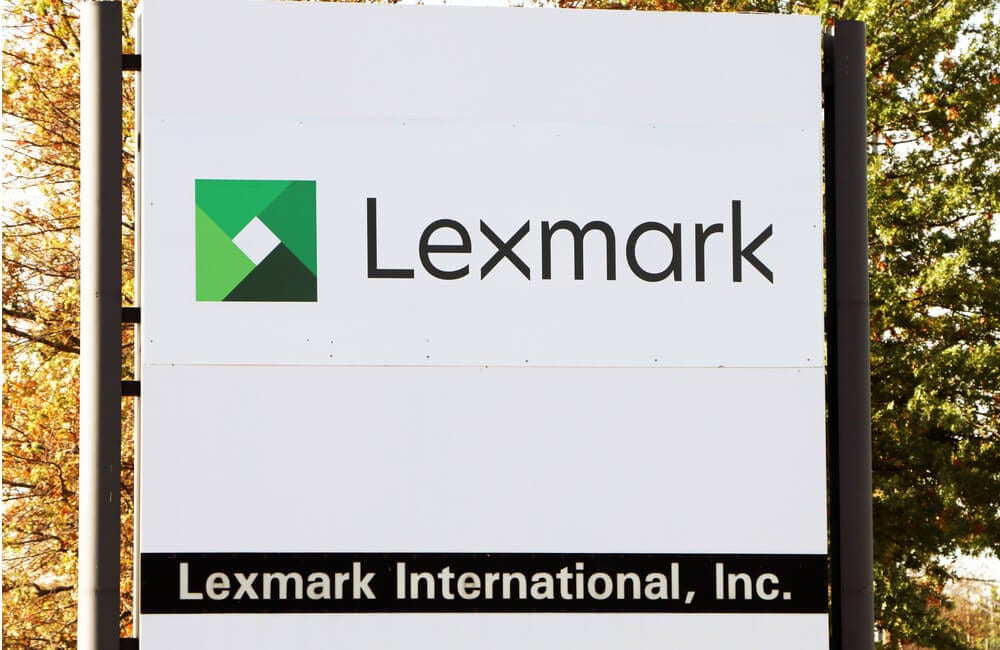 In 2016, three Chinese firms – Apex Technology Co. Ltd., PAG Asia Capital, and Legend Capital Management Co. Ltd. – came together to acquire Lexmark for $3.6 billion. At the time, Lexmark had been struggling financially as the shift to digital documents led to a decrease in demand for its products.
40. Nexteer Automotive
Nexteer Automotive is an automotive parts supplier headquartered in Auburn Hills, Michigan. The company's products include electric and hydraulic steering systems, steering columns, and ADAS and automated driving technologies for clients like BMW, Ford, General Motors, Toyota, and Volkswagen.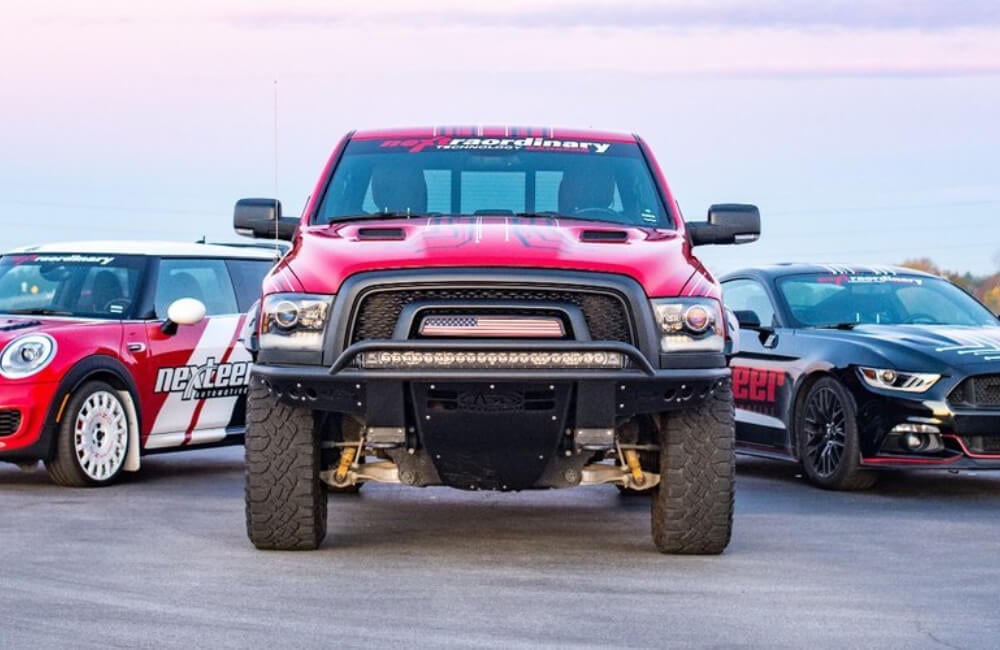 Nexteer Automotive was previously owned by General Motors before it was sold to China-based Pacific Century Motors (PCM) in 2010 for $450 million. The following year, the Chinese state-owned company AVIC Automotive Industry Holding Co. Ltd. bought a 51 percent stake in PCM.