Air Travel Essentials Under $40 That'll Make Your Next Flight A Breeze In 2023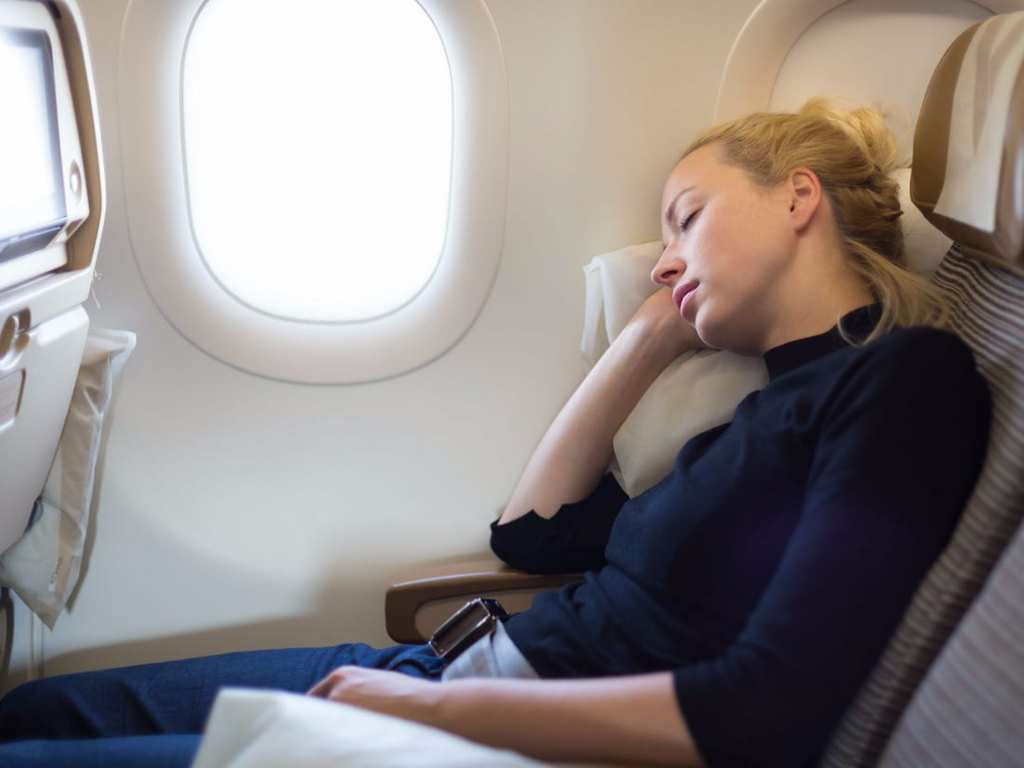 Are you ready to take to the skies? Whether you're a frequent traveler or hopping on a plane for the first time, it pays to be prepared. You can enjoy a far more comfortable and productive flight when you arrive at the airport armed with comfortable outfits, practical tech items, and other travel essentials. 
You cannot travel these days without having backup ways to keep your phone charged. You've probably seen a lot of Powerbanks on the market, but this one absolutely takes the cake.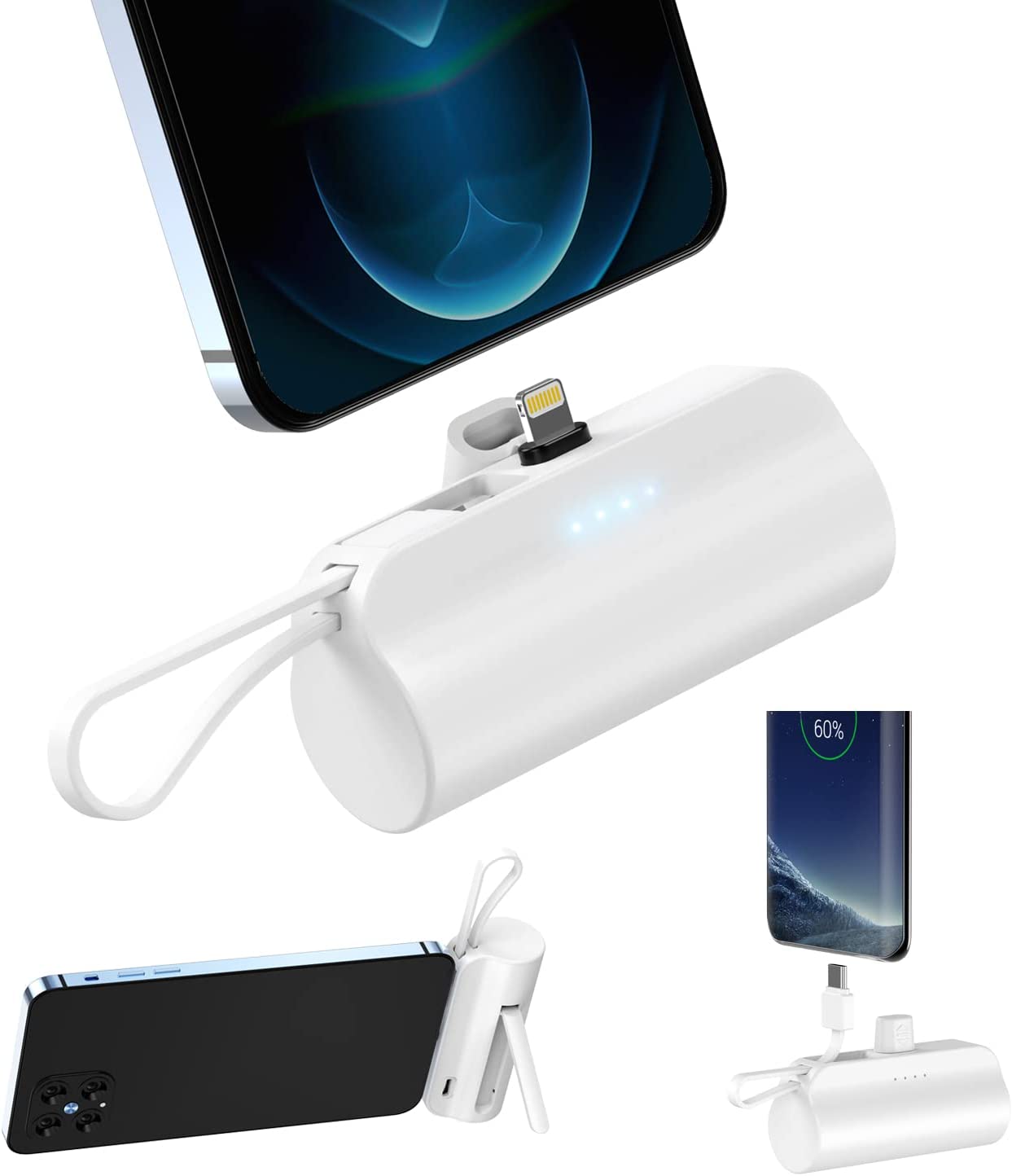 Recent Review: "This portable charger is awesome! The fact that it connects directly to the phone is the best thing since sliced bread! We go to Disney every year, and Disney has become very tech-dependent from mobile ordering, to making dining reservations, to even unlocking your resort room. So it's nice to have a phone you can walk around the parks with that doesn't have a cord and a charger attached to it. With the charger attaching directly to the phone, it makes it easier to carry and manipulate. It's great." -Jay F. Price
This Luggage Cup Holder changes the game! You can store your drinks and not worry about the spill, leaving you hands free to move about the airport.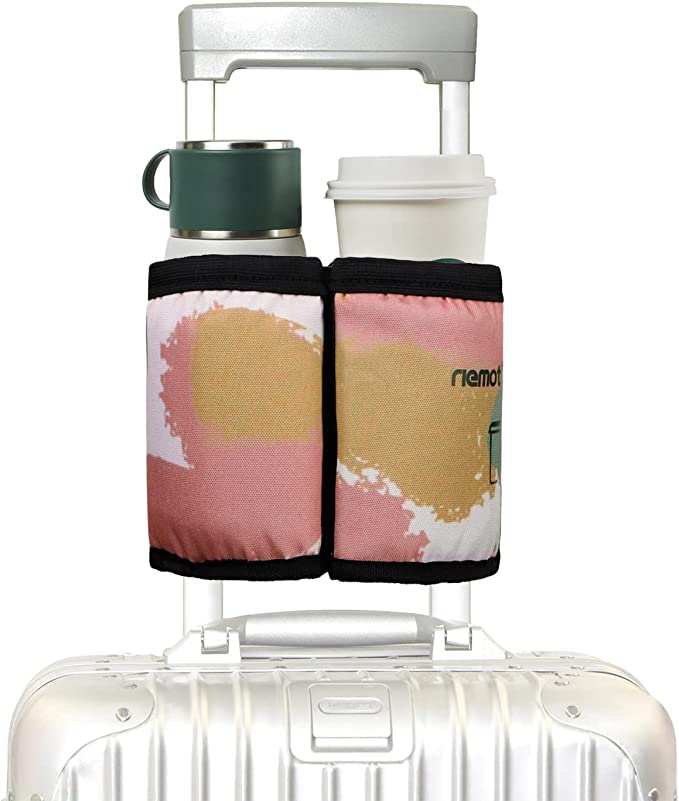 Recent Review: Theresa V. said, "I couldn't be more pleased that I have this item. I have a 360 degree rolling suitcase which is also very convenient. But when you are going through the airport with a coffee, a jacket, boarding passes and a carry on suitcase it can be frustrating. This little nugget takes that frustration completely away!!! Love love love! It's one of those "why didn't I think of that" items".
Treat yourself or a loved one to easy travels with this Universal In-Flight Phone Mount recommended by more than 100,000 travel enthusiasts.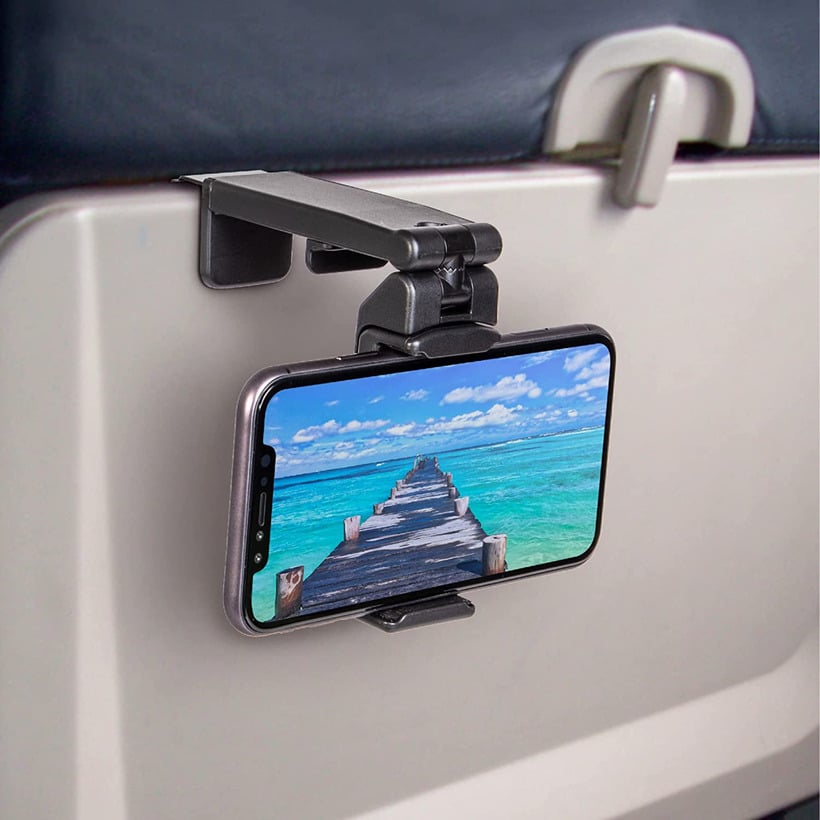 Recent Review: "This was one of the many products I bought for our international flight that my husband said I didn't need…well during our 17 hour flight (the second flight out of 6) he took my phone holder after his arms got tired bing watching his show. Then I got to gloat in his face that I made a smart purchase! I'm taking this phone holder on every vacation we have! I love that you can also swivel the angle of the phone to adjust if the seat in front of you is reclined or not." -Chrissy Yoshida
Hate buying cheap wired headphones to listen to in-flight entertainment? This Wireless Bluetooth Transmitter connects your own wireless earbuds seamlessly.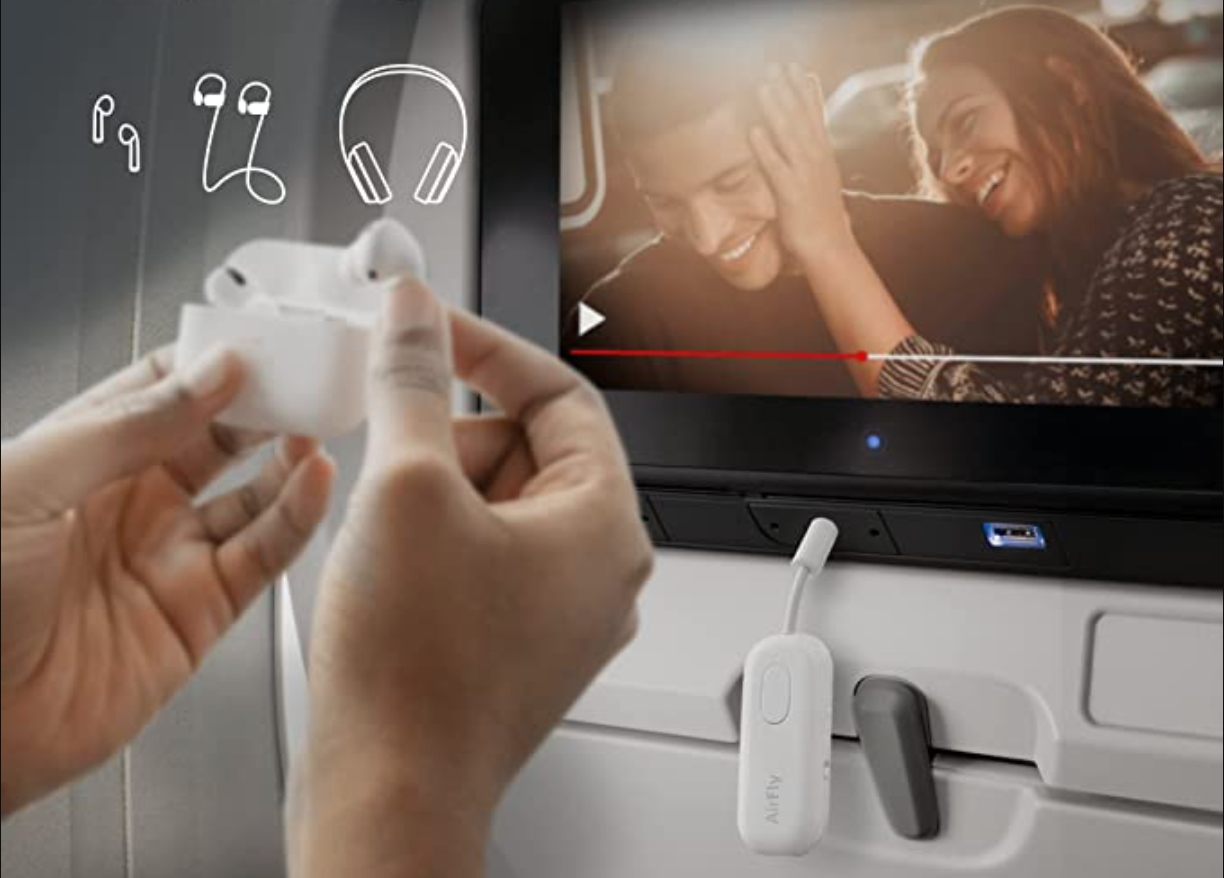 Recent Review: "For those long air flights it's a must-have. Paired so easy with my Bose QC earbuds. If you have bluetooth headphones or earbuds, it's a no-brainer to buy this. On an 8-hour flight I watched two movies, listened to music and never ran out of battery charge. Never fight a cord again when getting up to let someone out of their seat or during mealtime." -P Brown
This Large Carry-on Backpack has so much space, you may not need to check a bag! There are 5 colors to choose from, and it has near perfect reviews.
Recent Review: "This travel backpack is crazy! There are so many compartments, so much space, so many options! I am beside myself with joy! I am an avid traveler, long distance, short distance, overnight, 3 week stays, you name it. I cannot travel light, never could. I need everything I own with me, just in case. This backpack blows my mind! I almost think I could forego a checked bag, if it weren't for all my liquids in a quart Ziploc – my husband calls them my "potions." If I only had to be away for a few nights and could carry on all my liquids, I could easily pack a week's worth of clothes and gear in this baby! Plus, you get two clear extra toiletry bags for whatever. I could not be more impressed with a carry on bag!" -Honu Hugger
Traveling with "potions" can be so annoying trying to find the right ounces and worrying about spills. What if you had an easy way to pack your liquids, like these 3oz Travel Bottles?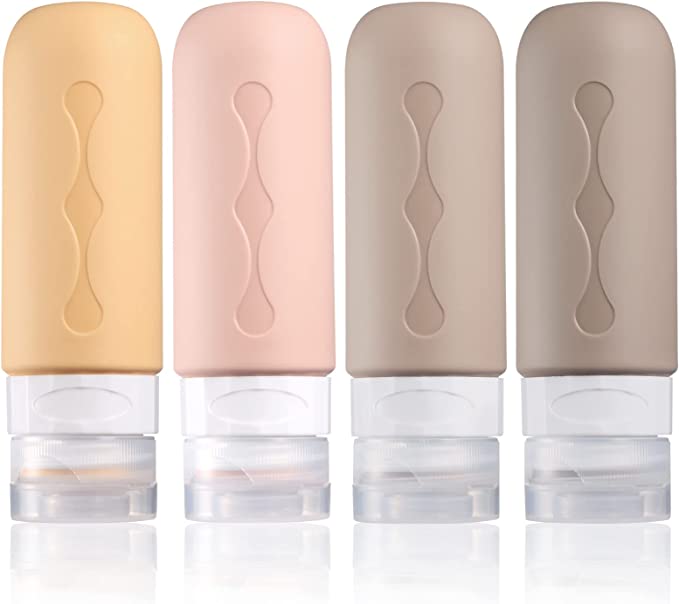 Recent Review: "I wasn't sure what to expect from these bottles, but I was happy with my experience. I only used two of them on a two week trip. They hold a good amount of product and did not leak. More of the product came out that I would have liked, but that is something I could live with. They are easy to fill, easy to clean, and take up very little space. Will be using for all of my future travels."
What if you had one wireless charger that would simultaneously charge all your devices? This 3-in-1 Wireless Charger will save you money and space.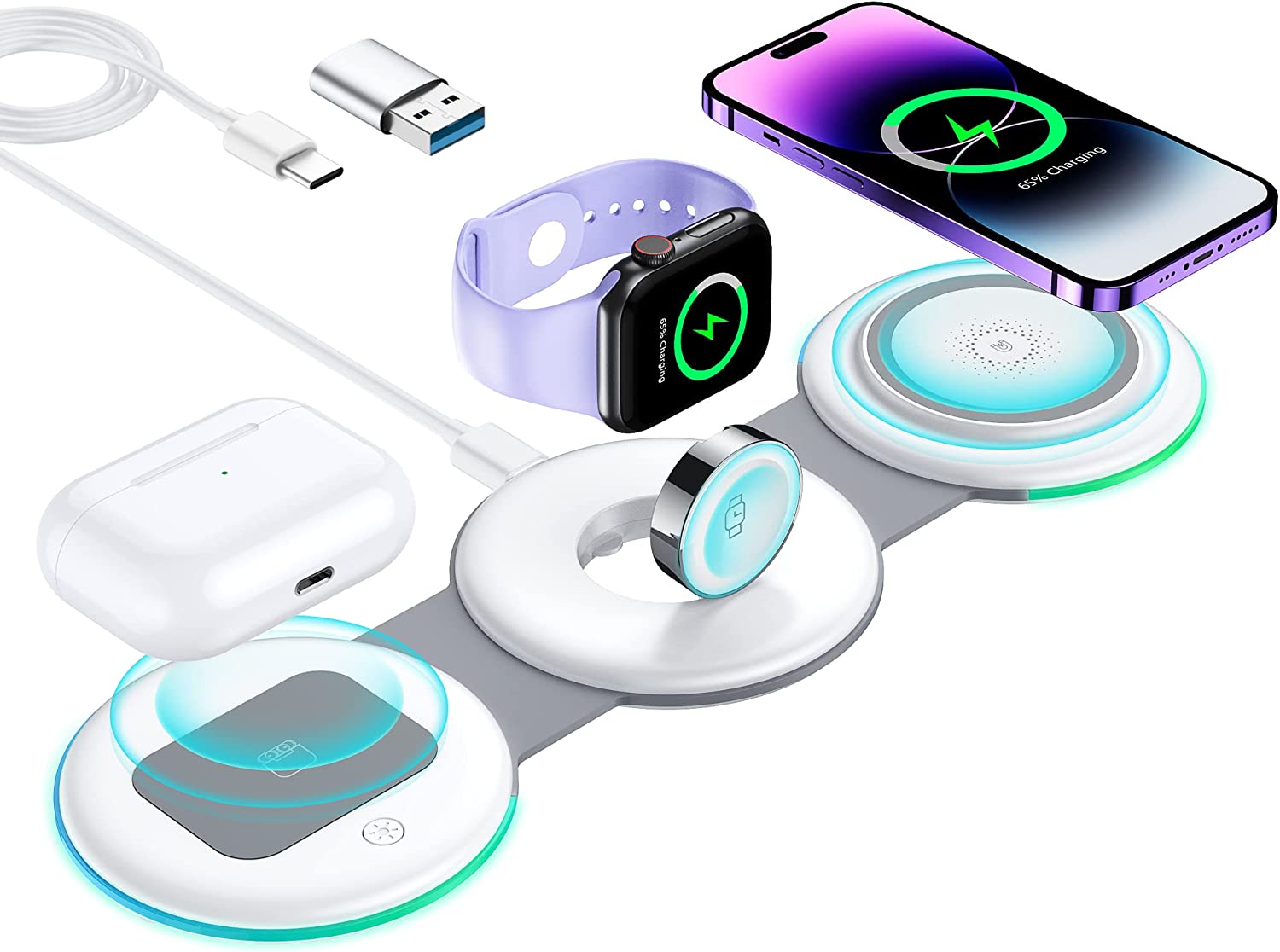 Recent Review: Kim L. said, "We travel quite a bit and usually have to get in line to charge multiple devices in our family. We grabbed this multi charger and was able to charge a Samsung phone on the "earbud" side and an iPhone on the phone side at the same time just fine. Actually, the Samsung phone ended up charging faster! It has a nice compact design which is perfect for travel. It comes with a usb-c to usb-a adapter which is very nice as most all of our wall adapters are the regular usb-a. Would definitely recommend."
Arguably, the most annoying problem when traveling is packing your liquids and hoping that they won't spill all over your clothes? That's what we love about these LeakLocks Toiletry Skins!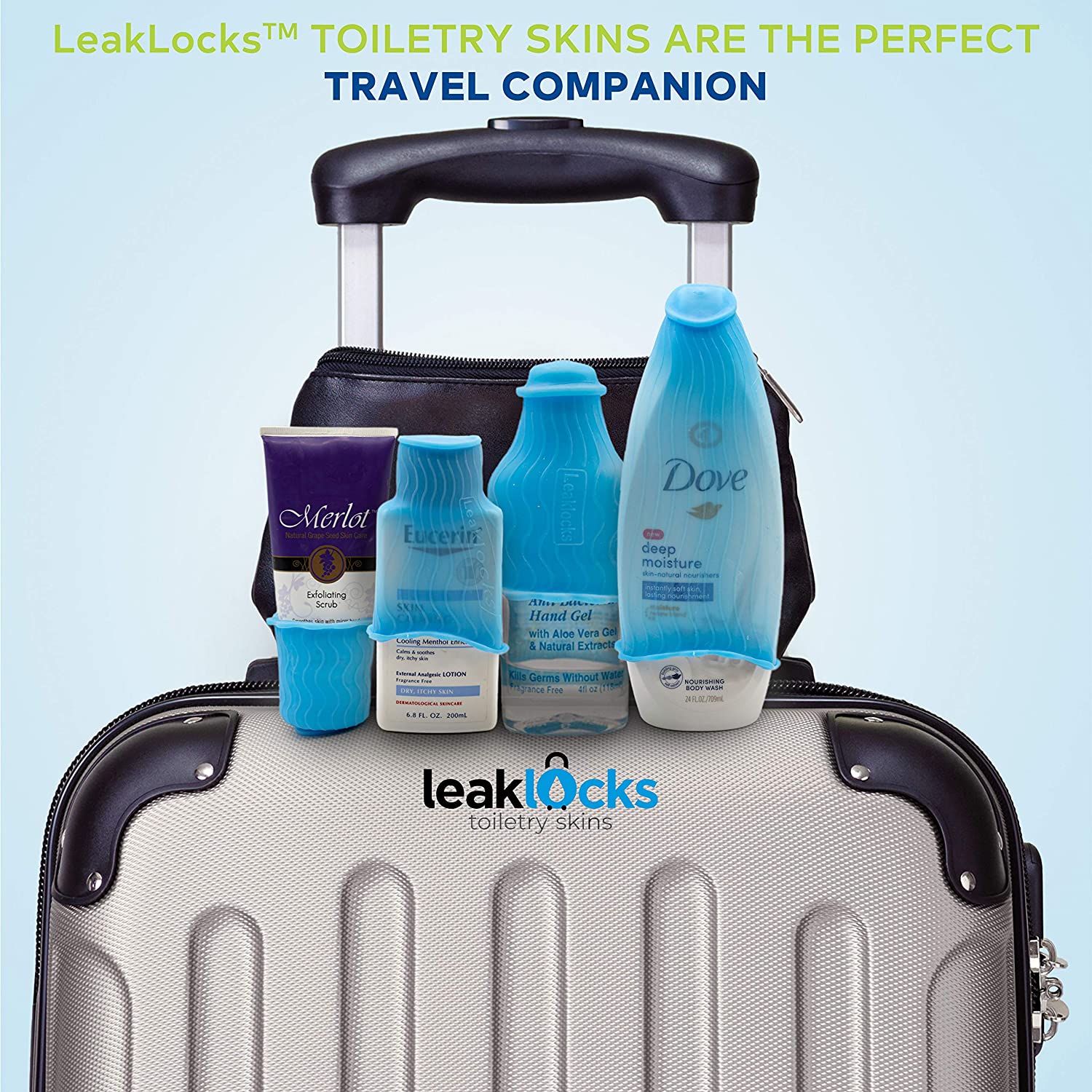 Recent Review: Maggie A. said, "What a great idea. What a great product. If you have ever had something that was either liquid or gel open up in your luggage you will love, love, love this product. I was skeptical that the material would stretch over full-size products. I shouldn't have worried. Big, little, in-between this item slips on effortlessly and slips off just as easily. I am really glad I found this item before the summer travel season. I bought two packs and am considering an additional purchase. Better safe than sorry!"
No one likes losing their luggage! It's a big bummer, and it can take so long to get it back, especially if you're traveling internationally. Apple AirTags to the rescue!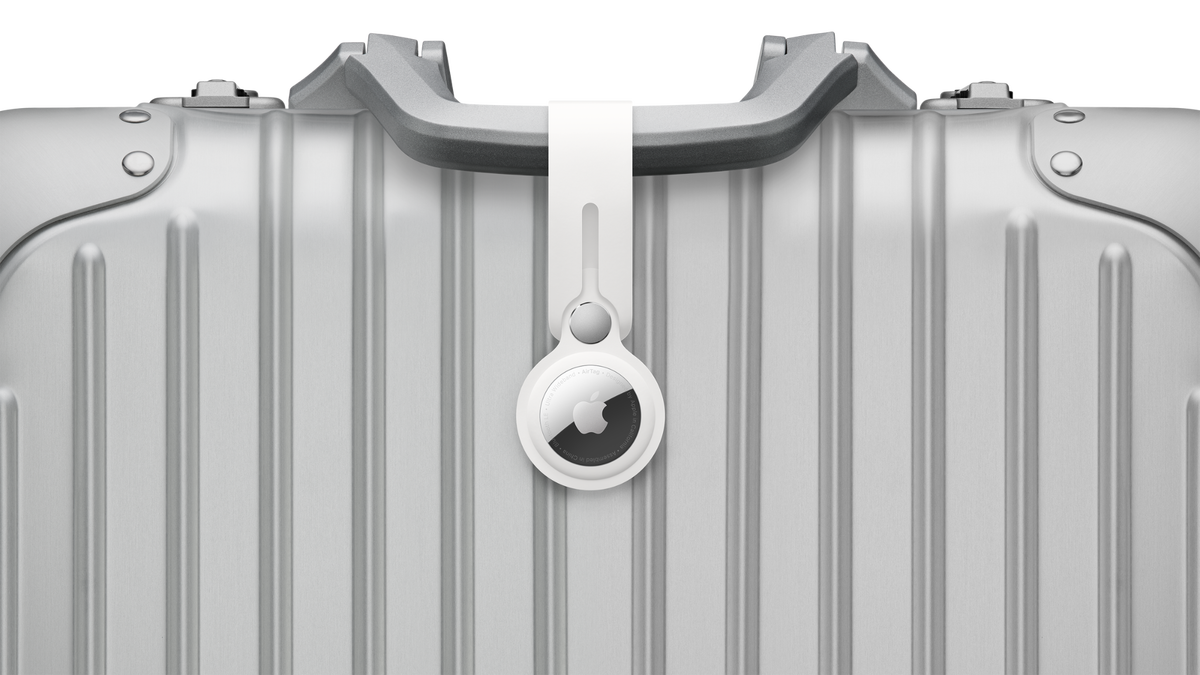 The Apple AirTags have become very popular with travelers.
Recent Review: "I was able to follow my bags to Mexico and back with ease of mind knowing when my bag was on the plane or being moved at the airport. Highly recommend!" says Daniel
It's a real bummer to pack up your bags, get to the airport, and check in only to realize that your checked bag doesn't meet the weight limit? This Packable Bag Scale will help.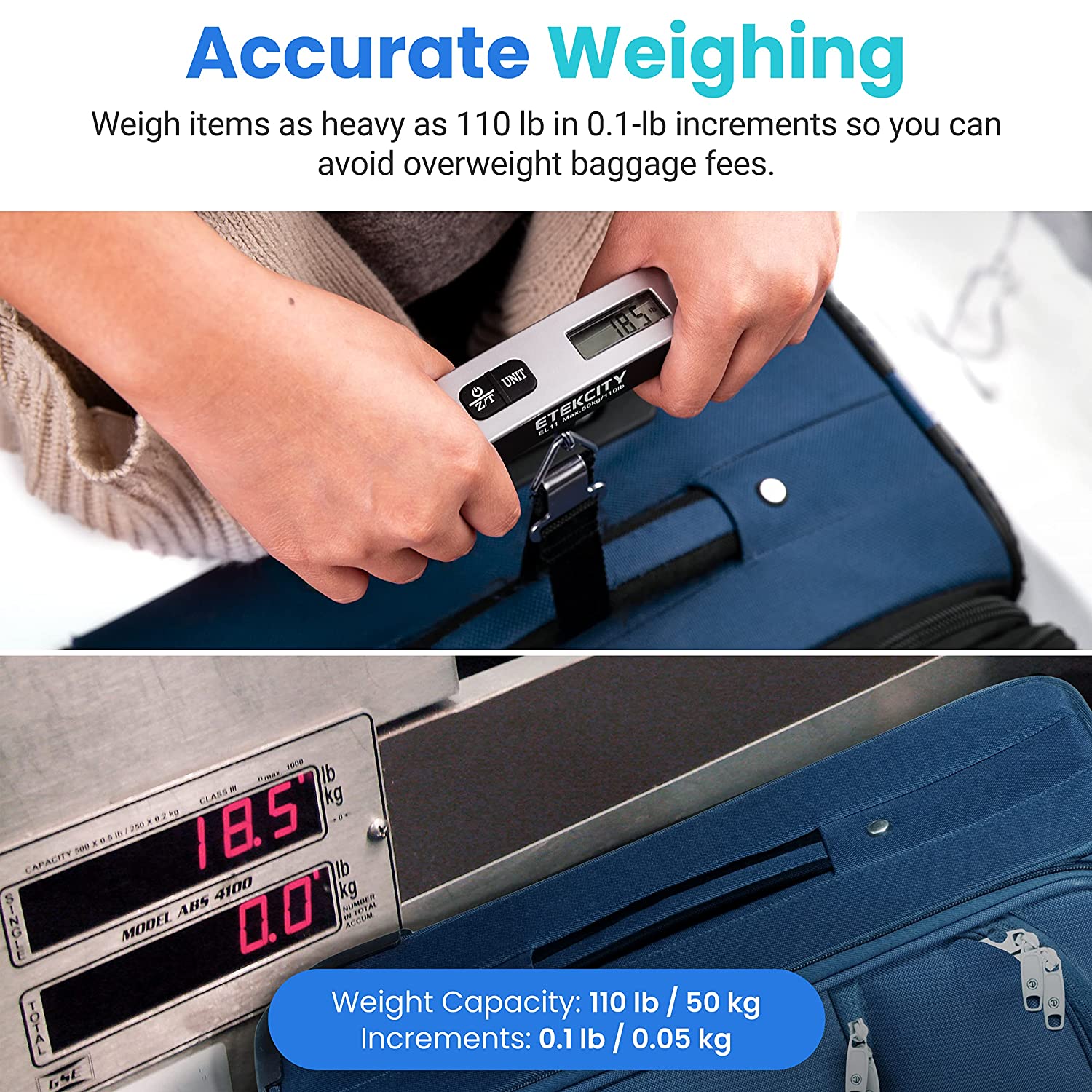 Recent Review: "This travel scale is perfect for me! It is easy to use, accurate, and I love that you can zero it out before moving to the next piece of luggage. Fits back in my luggage after checking the weight and easy to pack. I prefer digital scales over the ones that you have to read the needle because it doesn't seem accurate to me, but I feel pretty confident with this one. I plan on traveling more and checked bags can get expensive if over the weight limit, but this allows me to avoid being embarrassed at the airport. I know what the weight is PRIOR to arriving and placing my bag on their scale."
Forget thin airline blankets that never keep you warm, the EverSnug Travel Blanket is a lightweight and extra comfy all-season blanket that is the perfect travel companion.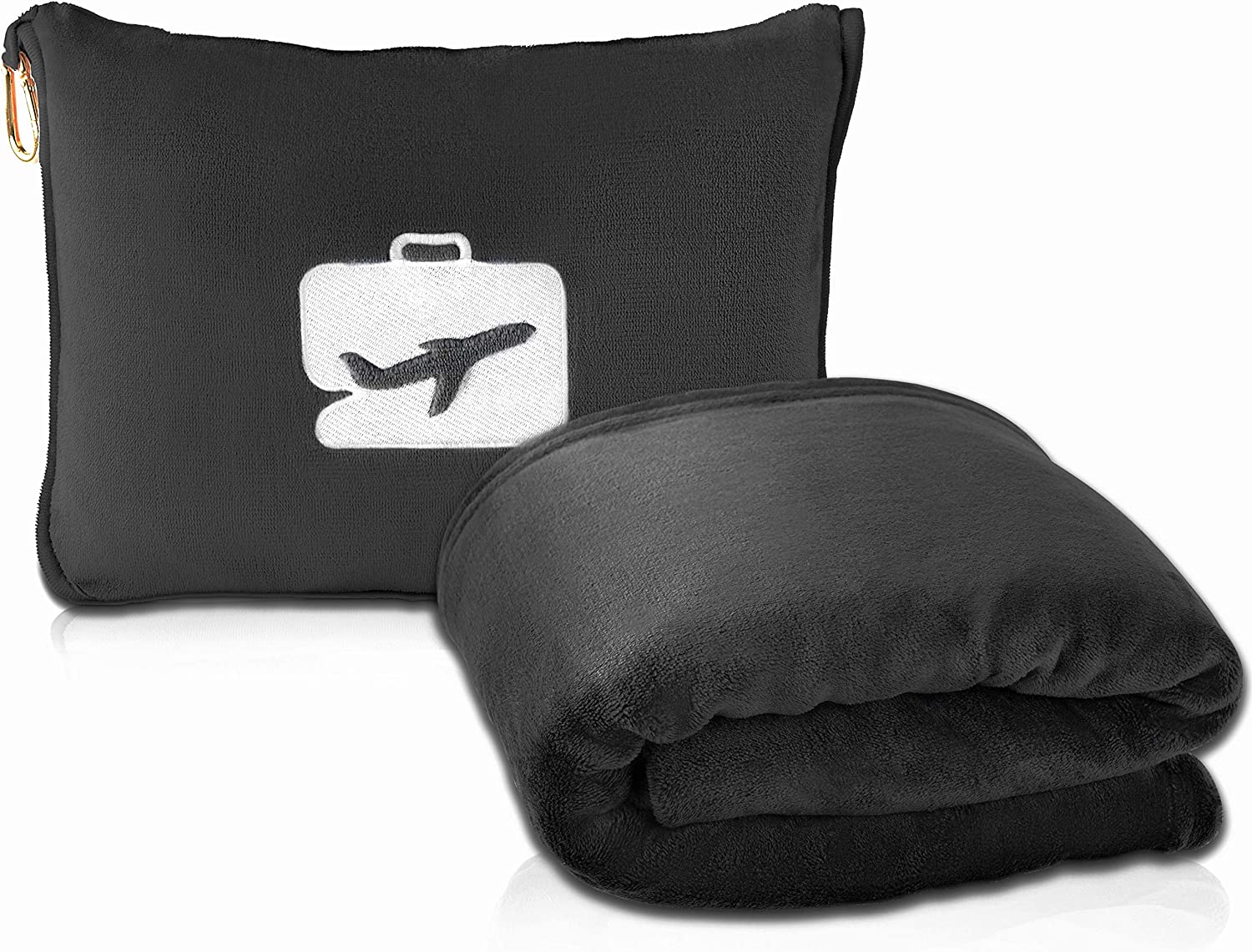 Recent Review: R. Johnson said, "I bought 2 of these for my husband and I for a recent trip to Italy. We wanted to be as comfortable and warm as possible on the long flight! They are so easy to carry and slipped right on the handle of our carry on luggage. My husband also used his as a pillow when he didn't need the blanket. The blanket is SO soft and comfortable. We also used the blanket at the hotel when we needed extra warmth. I was concerned that it would be easy to fold up and put back in the bag – but it is so easy and I had no problems. The bag is forgiving so you don't have to fold the blanket just right to get it in the bag. I wish I had purchased these sooner!"
If you haven't tried using Packing Cubes yet, you've got to get on it! They're a terrific way to organize and maximize the space you have available in your suitcase.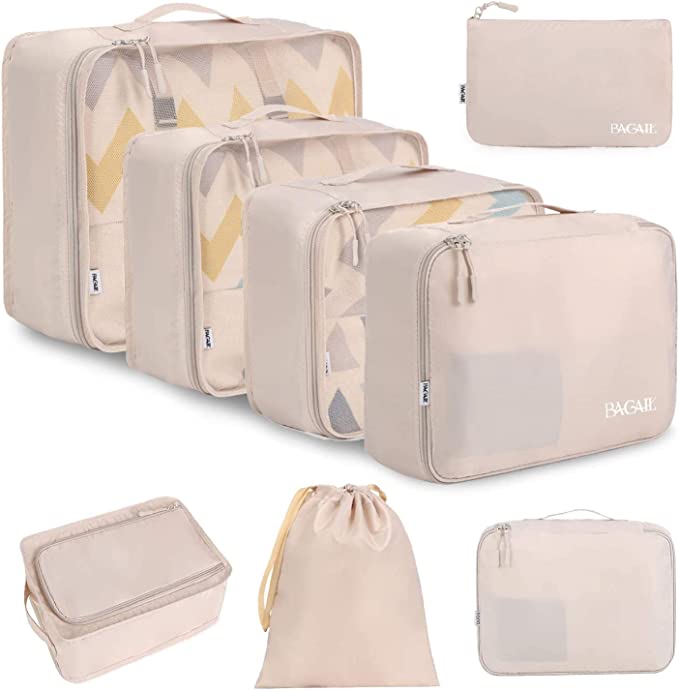 Recent Review: "I bought these for an upcoming 15 day international cruise. Wow was I pleasantly surprised. For the price I didn't expect a whole lot, but I'm very happy with my purchase. Clothing articles were able to be divided up so I can easily put my hand on jeans or PJ's or shirts without destroying the entire suitcase. I went with the flamingo print and love it. I really like that there is also a matching bag for dirty clothes so they aren't thrown in with all the clean clothes. They seem well made and sturdy enough. If you want a better quality, spend a little more. These are my first set of packing cubes and wasn't sure how I was going to like them so I went with the lesser expensive cubes. They sent more cubes than I probably need."
IYKYK...a good Head and Neck Pillow can make or break your comfort level on longer flights. This pillow is fully adjustable to your sleeping position - which makes it our fave for flights.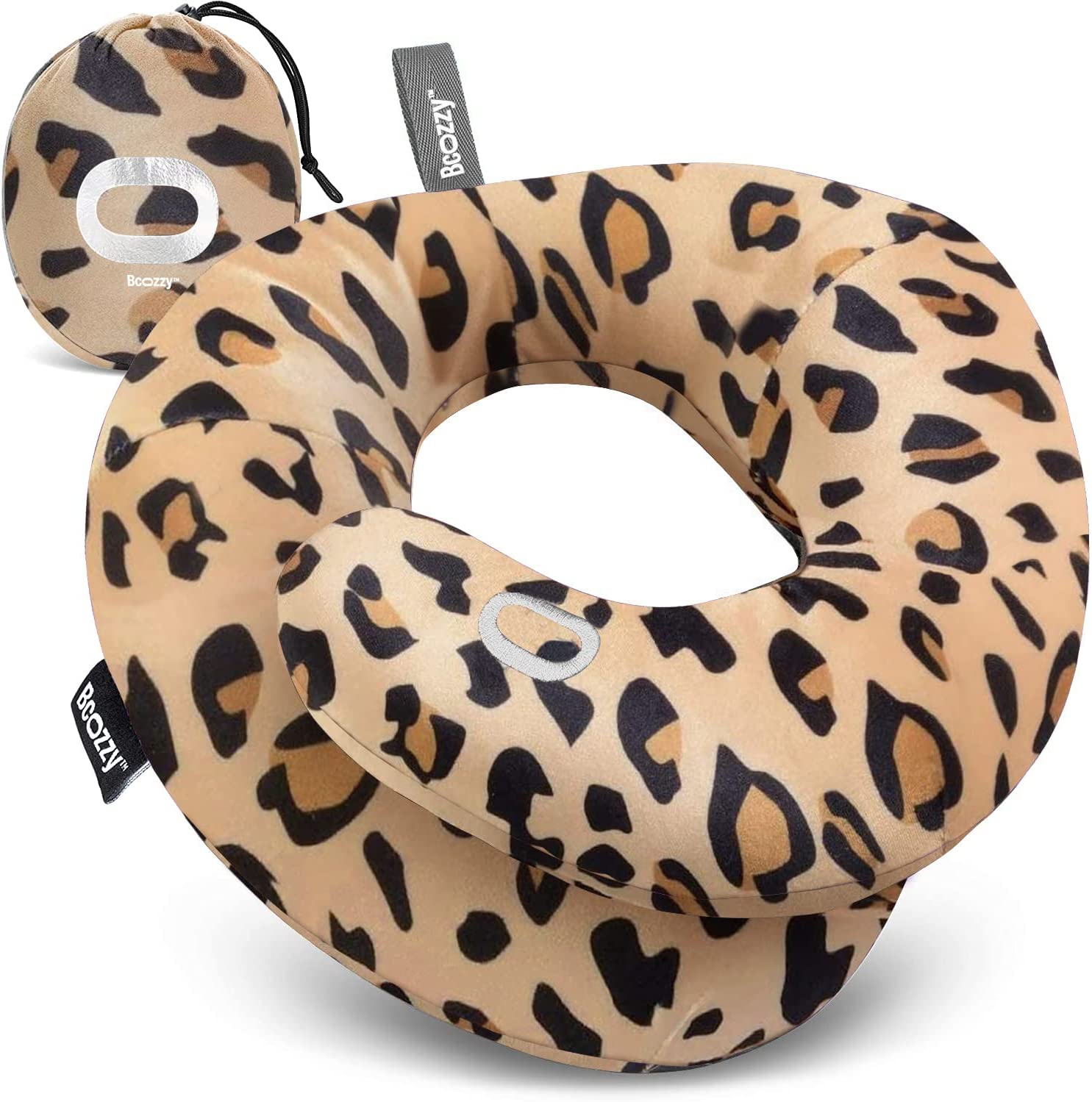 Recent Review: "I love this pillow! I bought this pillow after my husband used mine on his last trip. He loved it so much I got him his own. He felt the way I do. We could never travel without it. I love the design, that it can be attached to a backpack, and how well it supports your head. I used it as a pillow on my last international flight where I was lucky enough to get 4 seats to myself. I like that the new pillows come with a bag. I feel that this pillow is well thought out, made well, and a must have for all travel." -Patrick