AI Guesses What Celebrities Looked Like as Kids and it's Scary Accurate
Step into a world where AI works its magic, turning celebrities into the most adorable, AI child versions of themselves.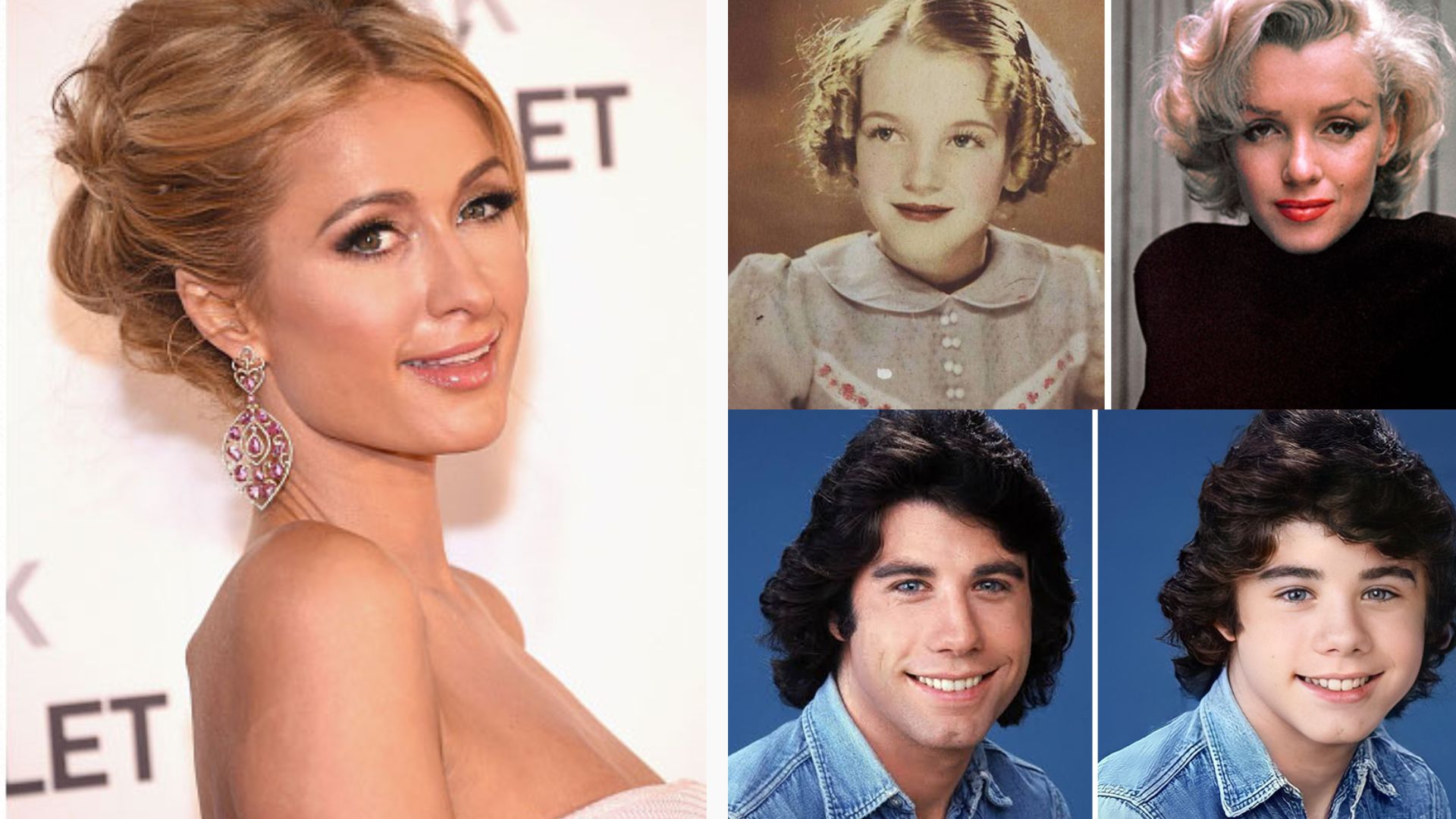 AI's kid version of celebrities are a delightful mix of Hollywood glam and a dash of unanimous cuteness. Some images will leave you with an amused smile or a laugh as to how it got this celebrity's image so incredibly wrong. Either way you are sure to be entertained. 
Arnold Schwarzenegger
Starting out strong (pun intended), with one of Hollywood's greatest action icons.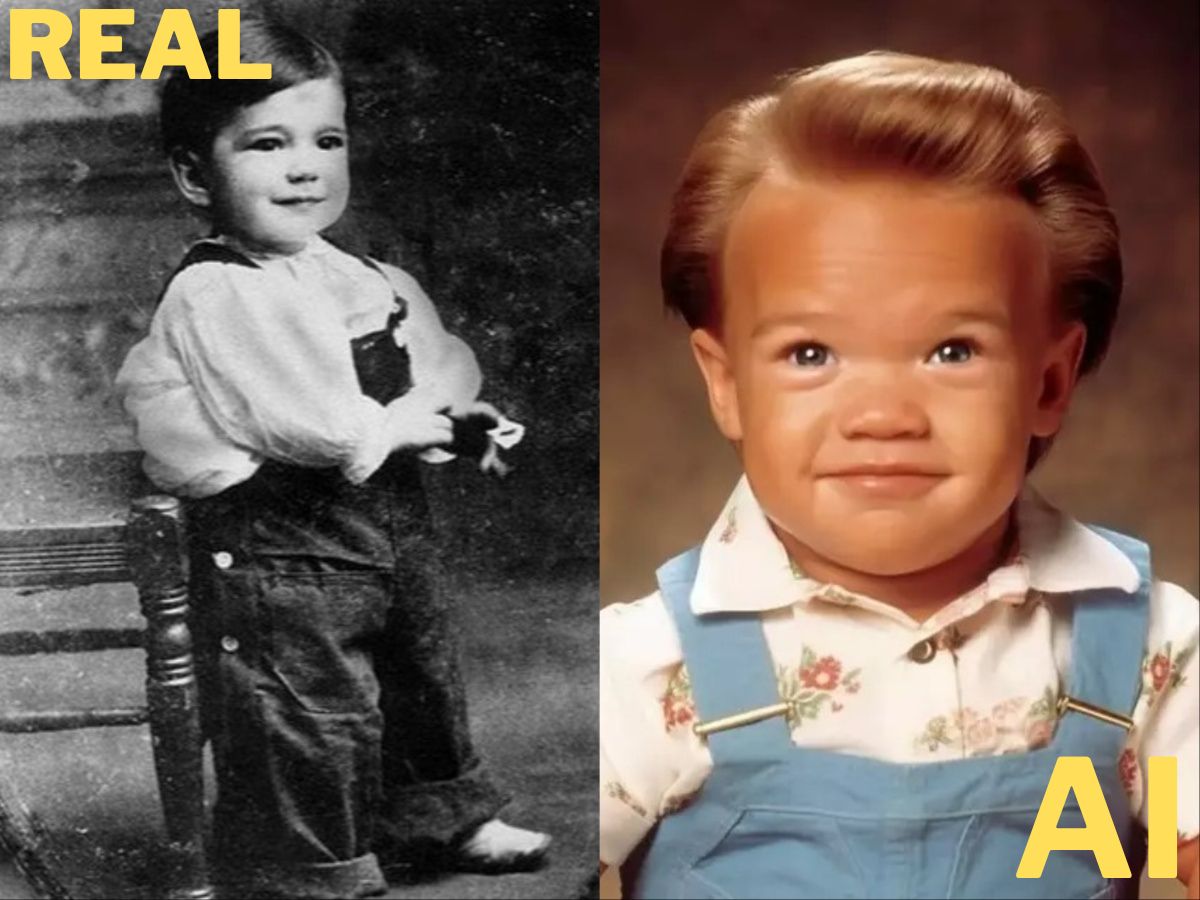 If you ever wanted to imagine what the Terminator looked right after he was born, well look no further. Although you may want to consider disregarding that very adult hairline.
Angelina Jolie
This baby Angie looks like another product of a strict "momager." The real Angelina would never sport this Farrah Fawcett-type haircut.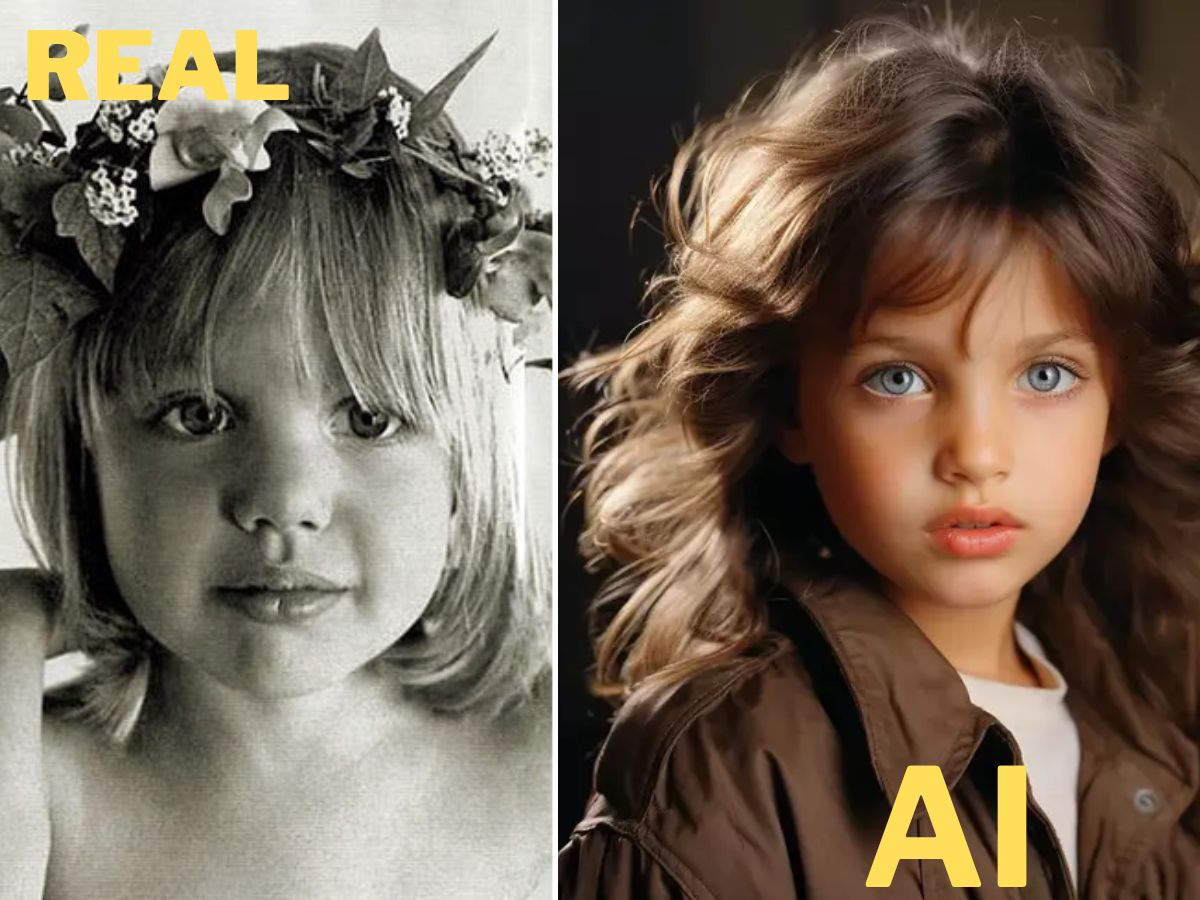 And honestly, when you're a philanthropist, actress, director, and a busy mother of six- who has the time?
Robin Williams
Who doesn't miss Robin Williams? We certainly do.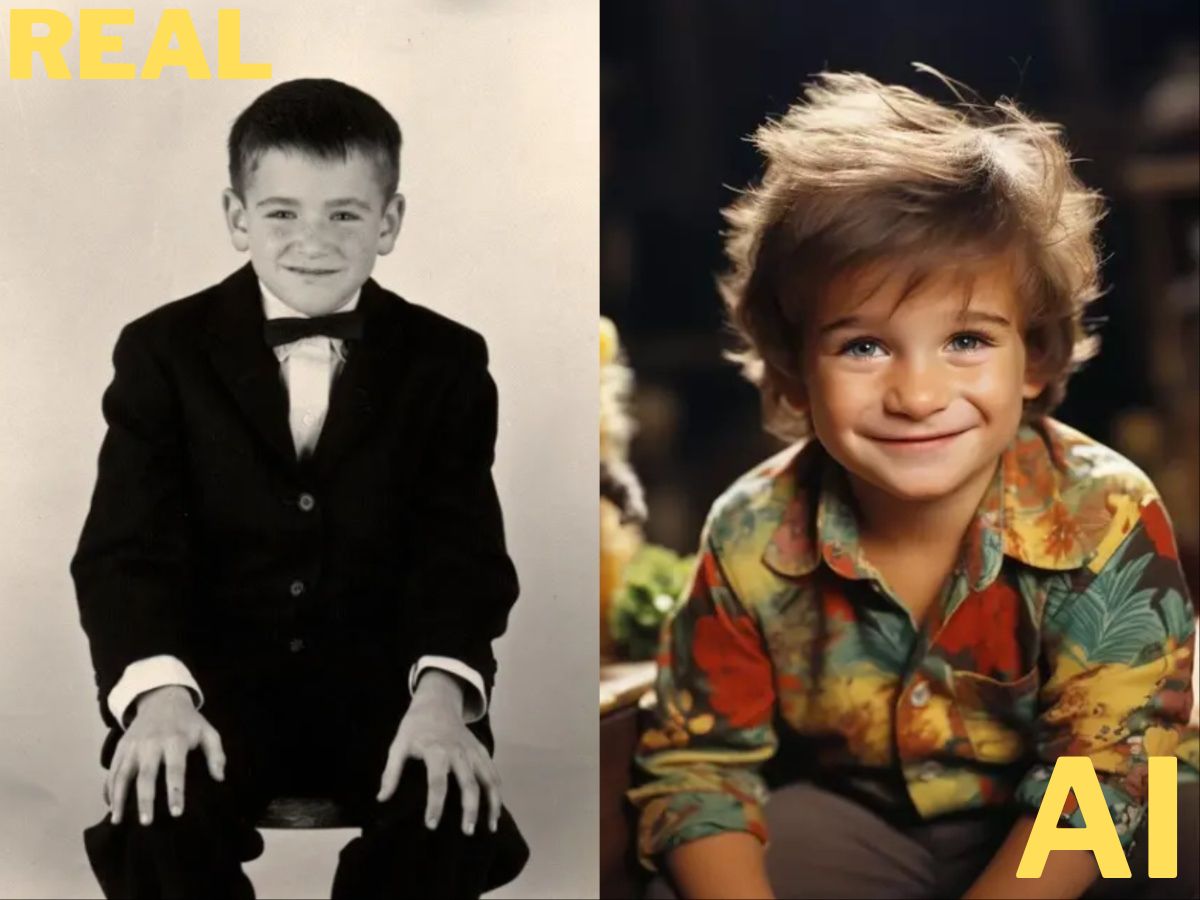 What we like so much about this image in particular, is that it actually captured some of the late comedian's sparkle. You can really see that hint of laughter in his eyes. 
Sylvester Stallone
Another action sensation, the Italian Stallion as he probably looked like in his foal era.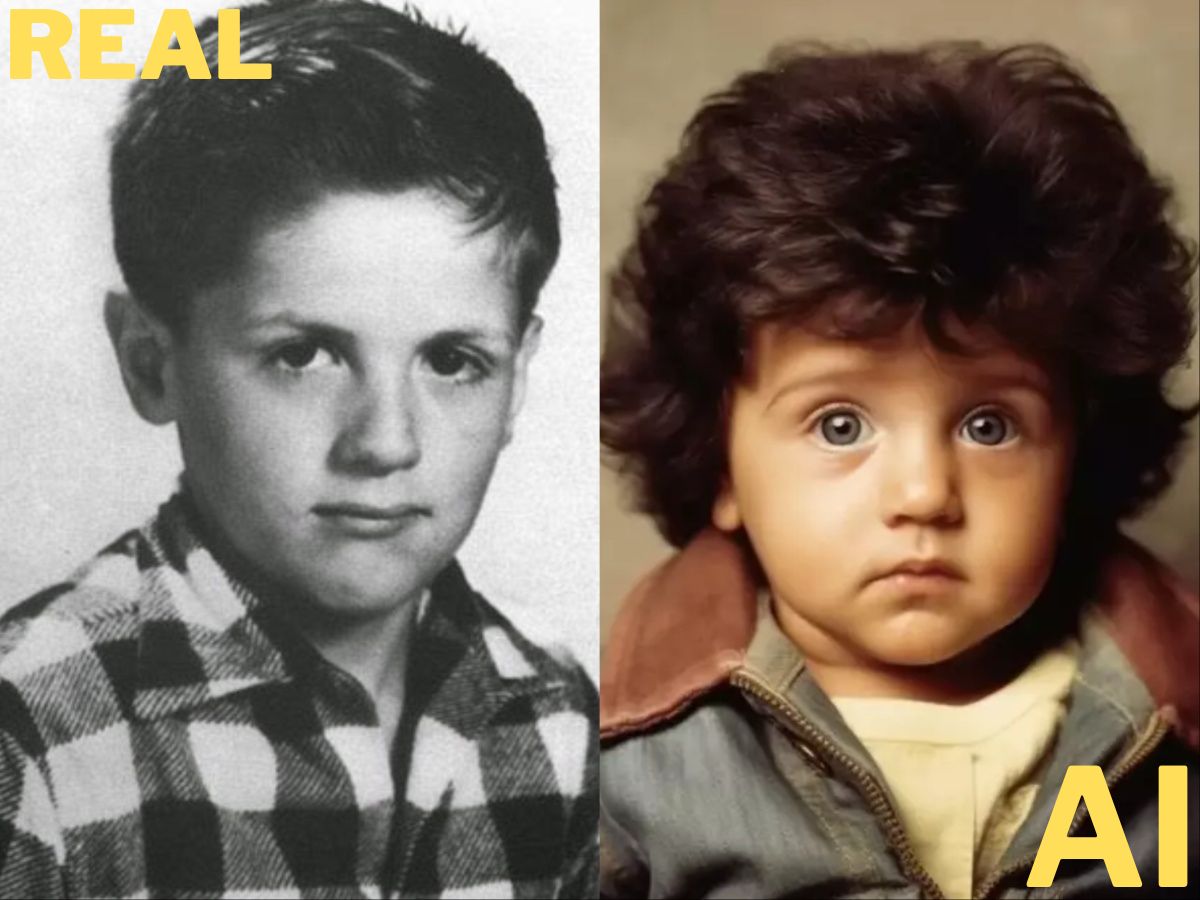 But while the jacket certainly works for little baby Sylvester, those under-eye circles don't. Seems like someone needs to be put on a napping schedule ASAP.
Brad Pitt
We have no doubts that Brad Pitt was a cute baby, but this Brad looks like he came straight out of a GAP commercial.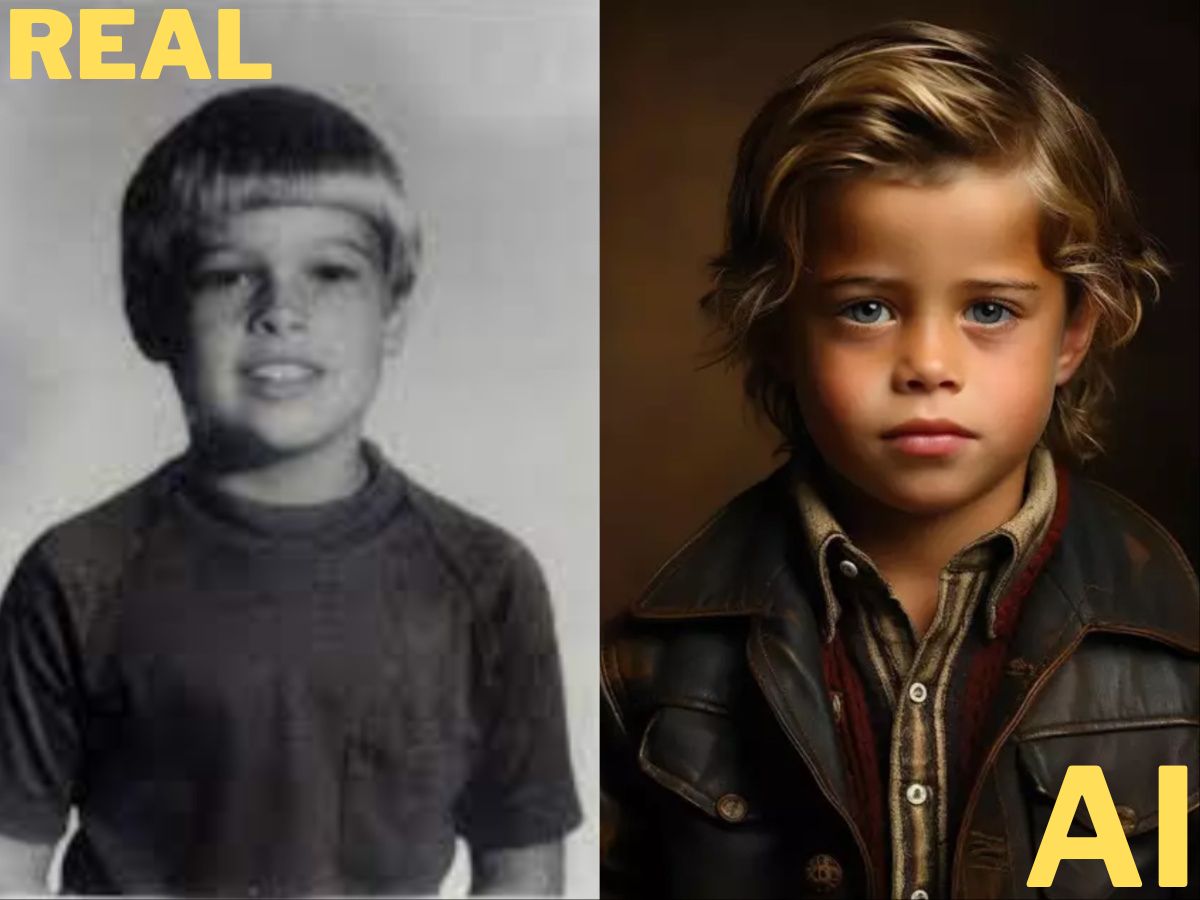 It's also pretty amazing to see just how similar he is to his young twins Vivienne and Knox!
John Travolta
Is John Travolta one of Hollywood's all-time greatest actors and performers? Yes. Does his AI child version look absolutely adorable? Also, yes. It almost looks like a picture of Danny Zuko before he became the greaser we all know and love.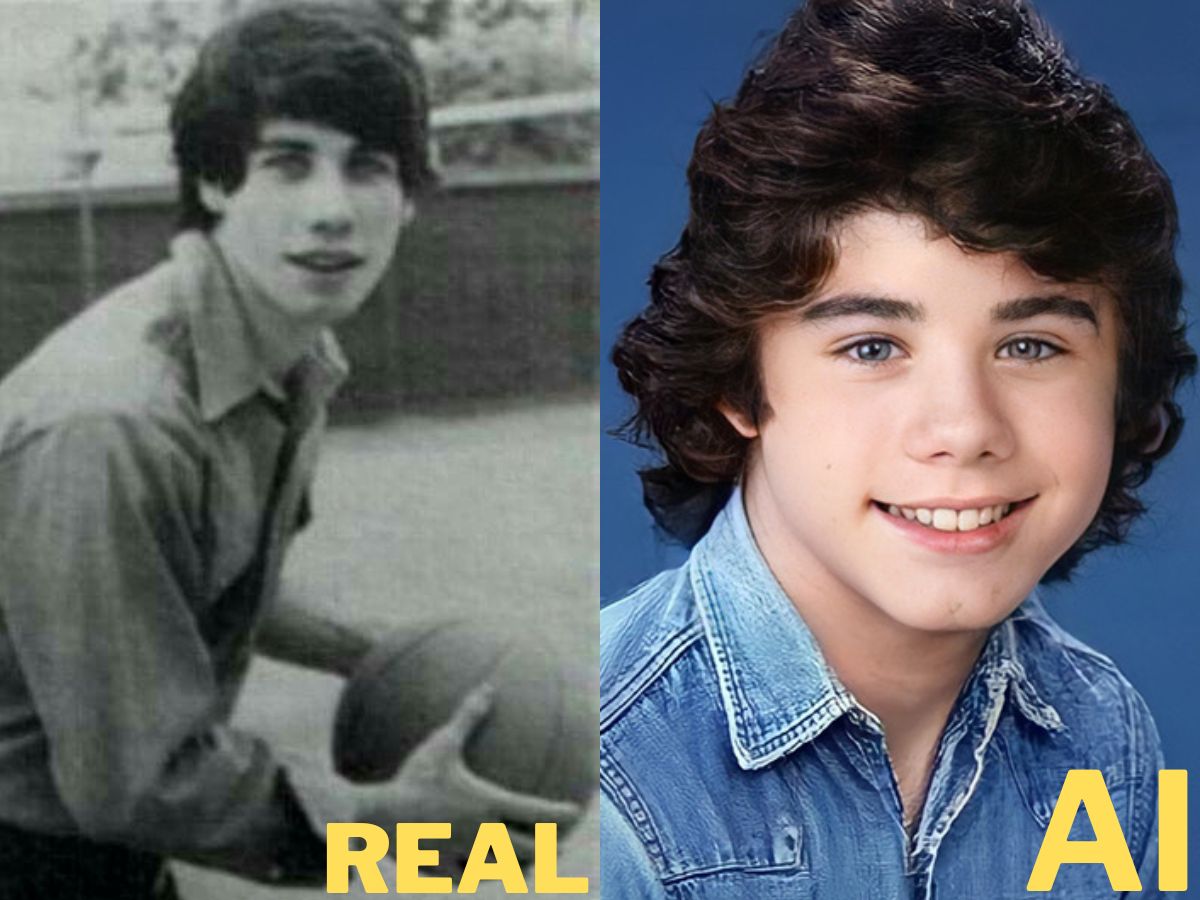 It almost looks like a picture of Danny Zuko before he became the greaser we all know and love.
Marilyn Monroe
Just look at what AI conjured up for Marilyn. The old Hollywood icon looks like just as she did stepping. We imagine her winning a children's beauty pageant.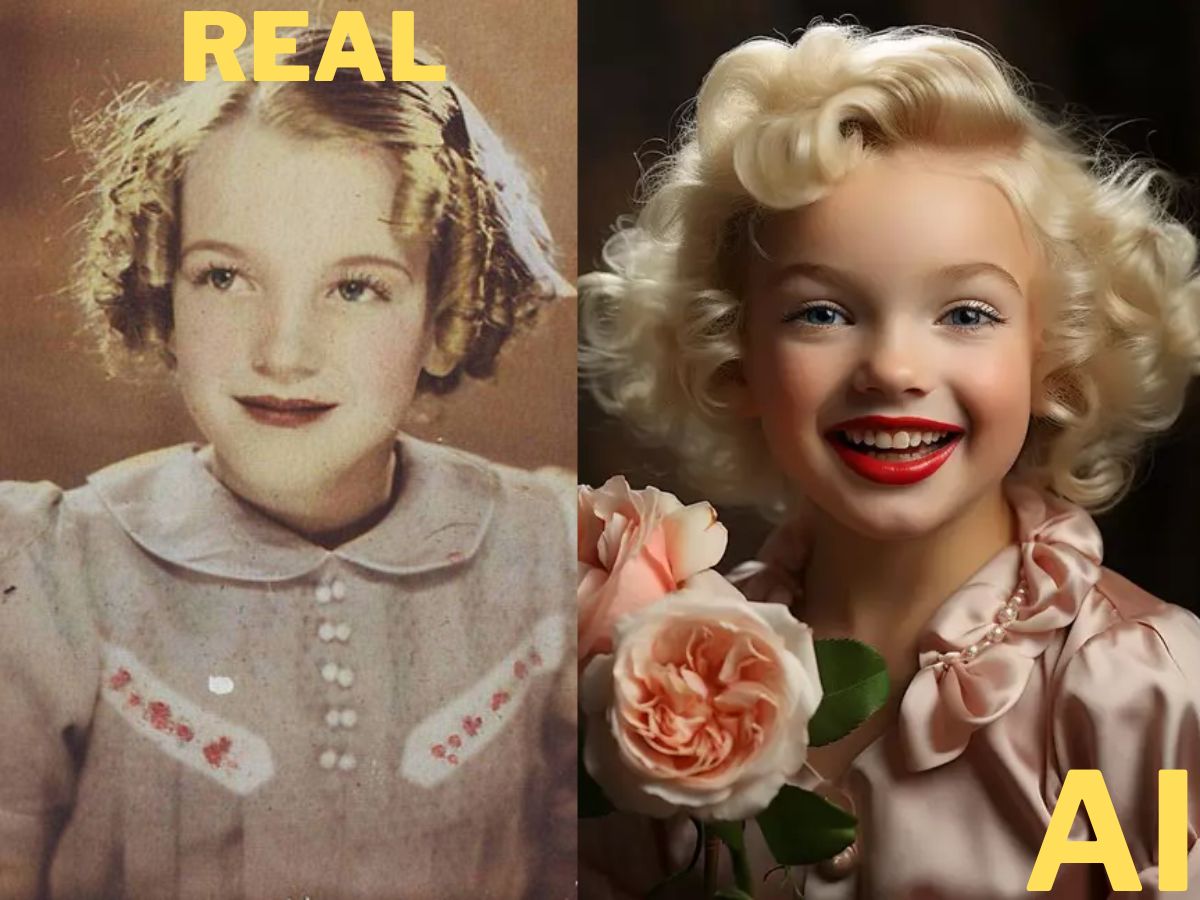 Let's all just focus on her smile, and not the piles of stage makeup a little too heavy for a toddler.
John Oliver
Someone please get this baby an owl, because it turns out that if you ask an AI for baby John Oliver, you get a proper Harry Potter.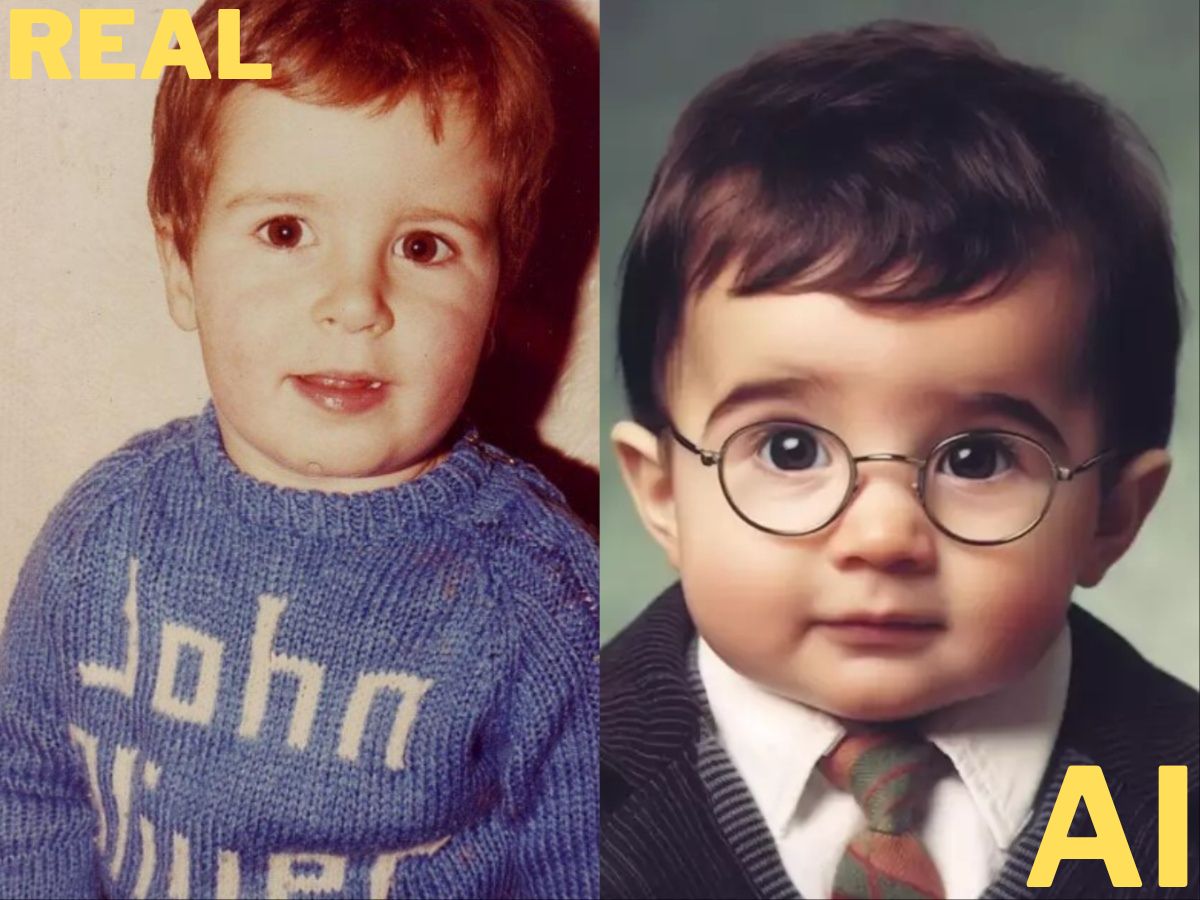 But while we'd love to see Harry host his own late-night show, John does a wonderful job even without magical assistance.
Beyoncé
Some queens are just born this way, and the AI seems to think that Beyoncé is one of them.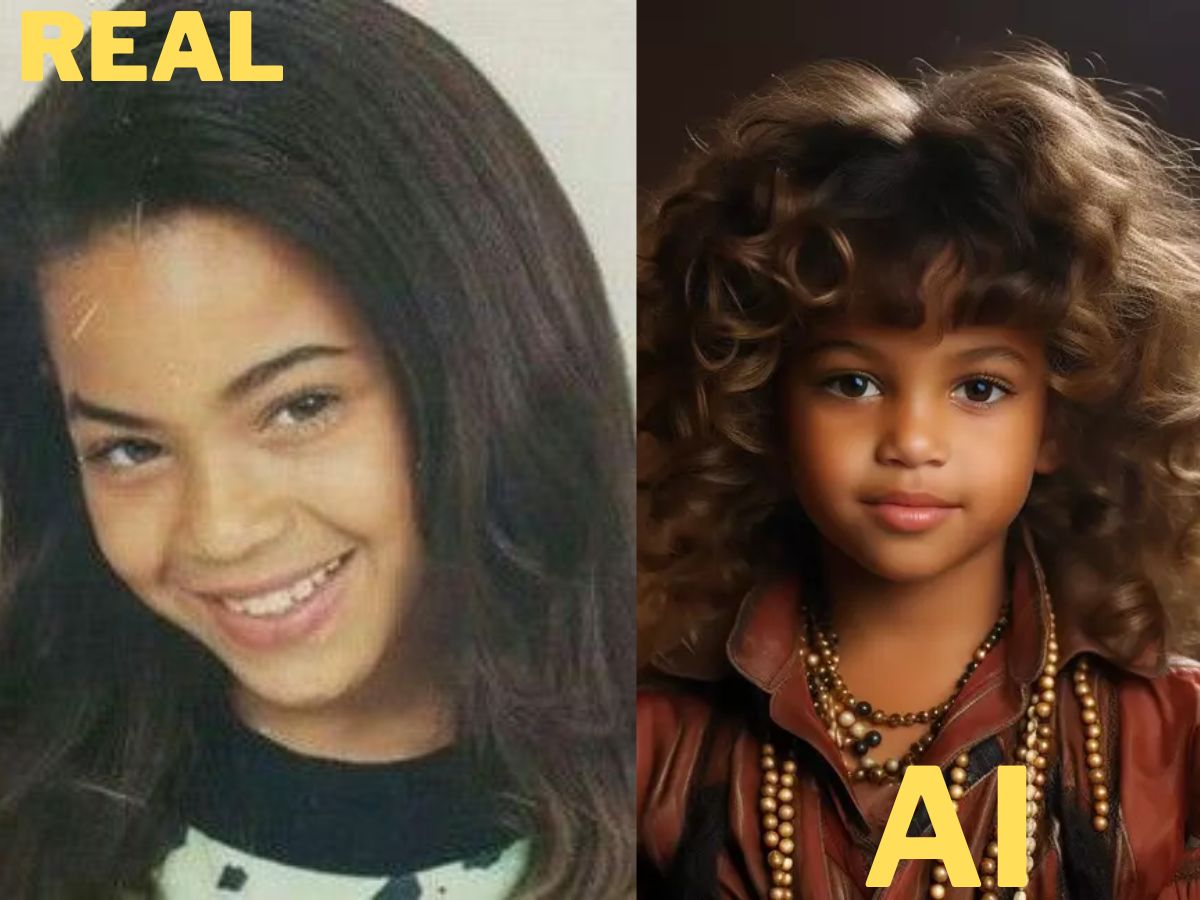 Queen B looks as regal and glamorous as ever, and you can even spot a similarity to her actual daughter Blue Ivy. Adorable!
Taylor Swift
This doe-eyes porcelain doll is supposed to be Taylor Swift, as the AI would have us believe.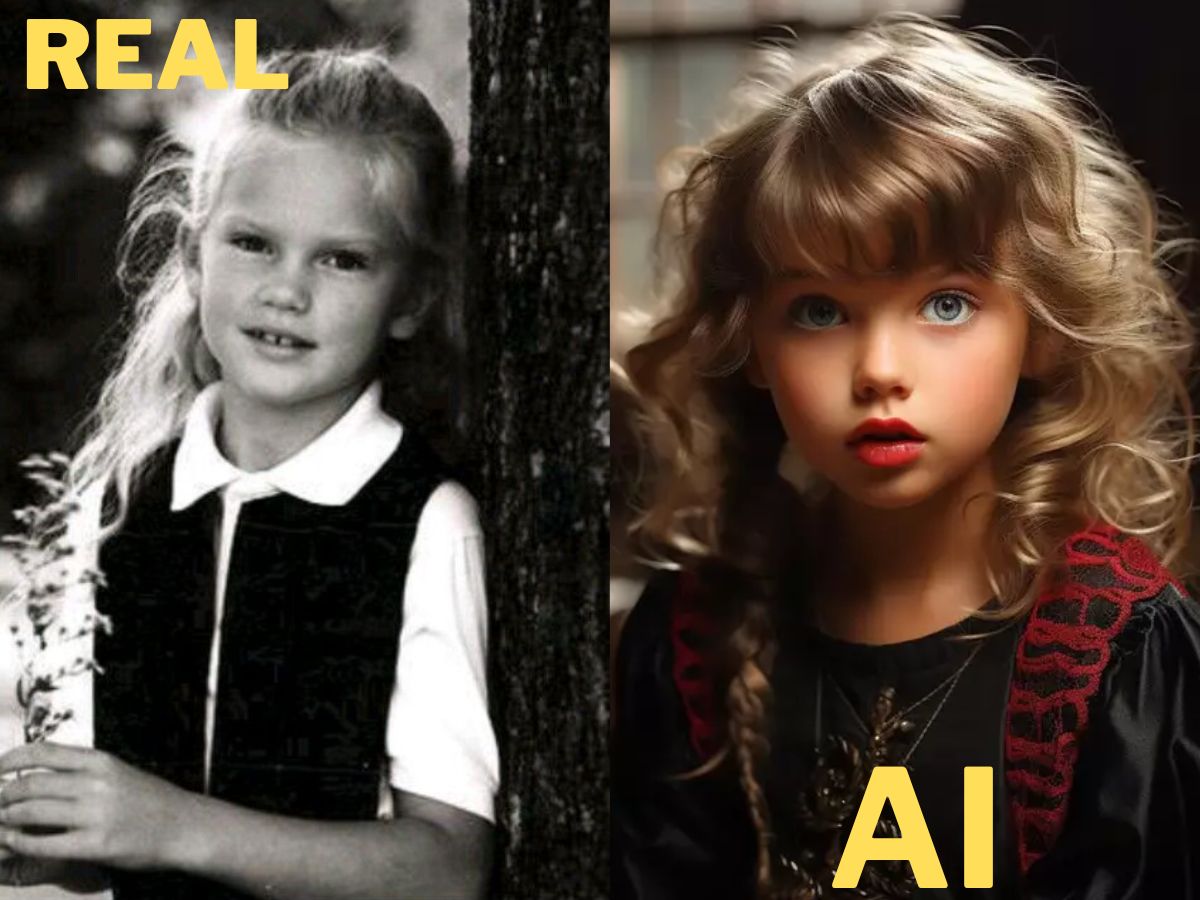 Although there is a resemblance there, the lipstick and blush give more of a 'Toddlers and Tiaras' vibe rather than a 'Shake it Off' one.
Eddie Murphy
This is where we descend slightly down the path to the uncanny valley.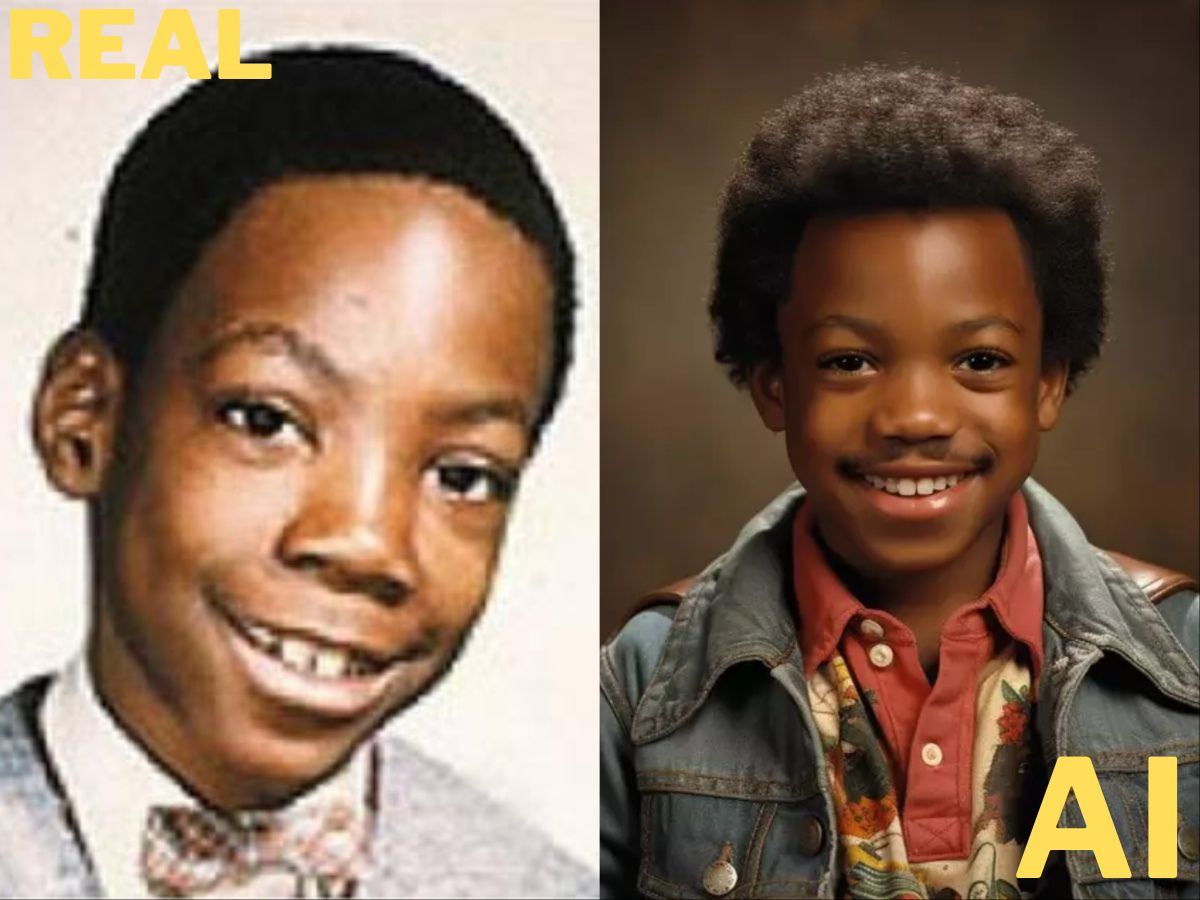 Baby Eddie Murphy is as sweet as can be but that mustache did come out of no where. Wouldn't you agree? We are not so sure this AI got this assignment right. 
Ed Sheeran
Who would have thought that baby-face Ed Sheeran would look pretty much the same? We, we did.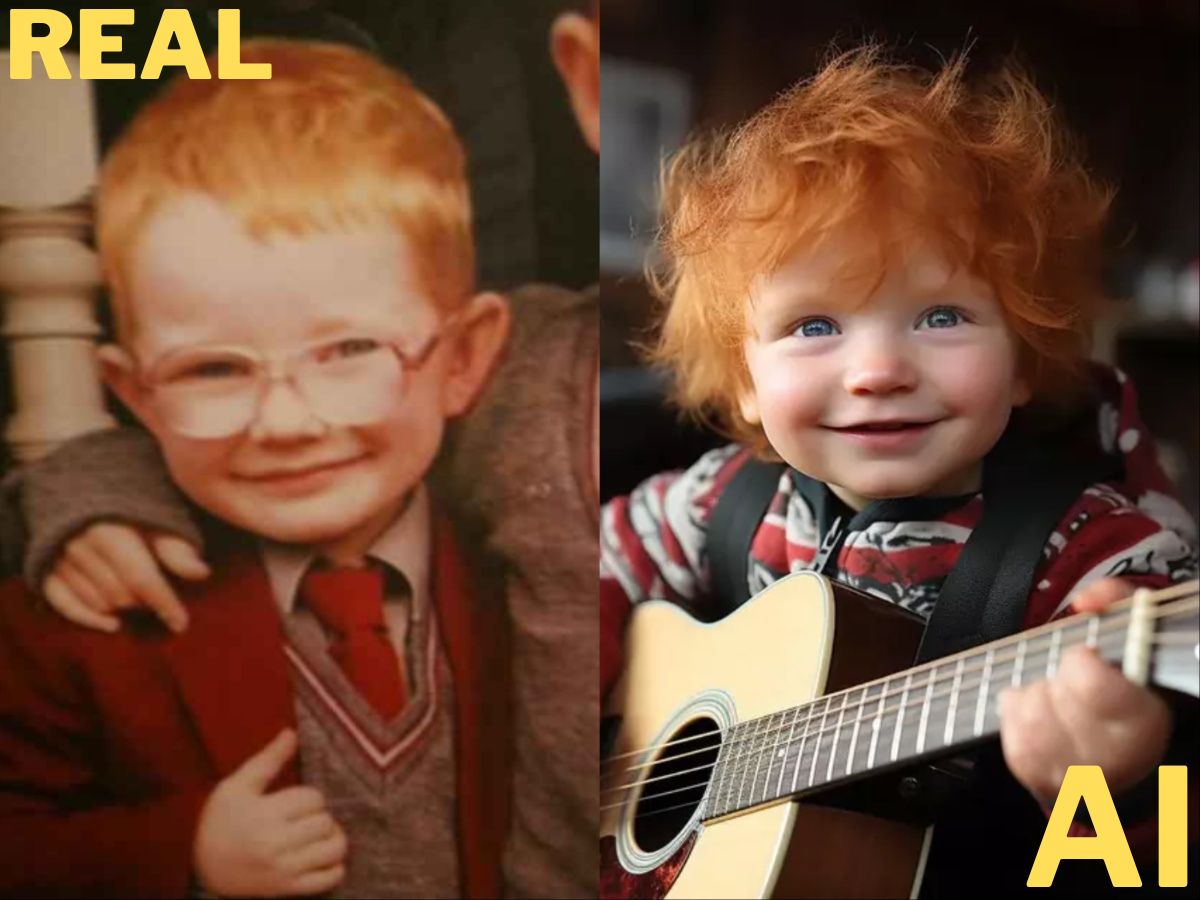 The chubby cheeks, messy red hair, seem very on brand for both then and now. Not to mention his guitar, which is probably larger than he is.
The Rock
This tiny 6-month-old spotting the forehead of a 40-year-old is indeed beloved movie star Dwayne "The Rock" Johnson.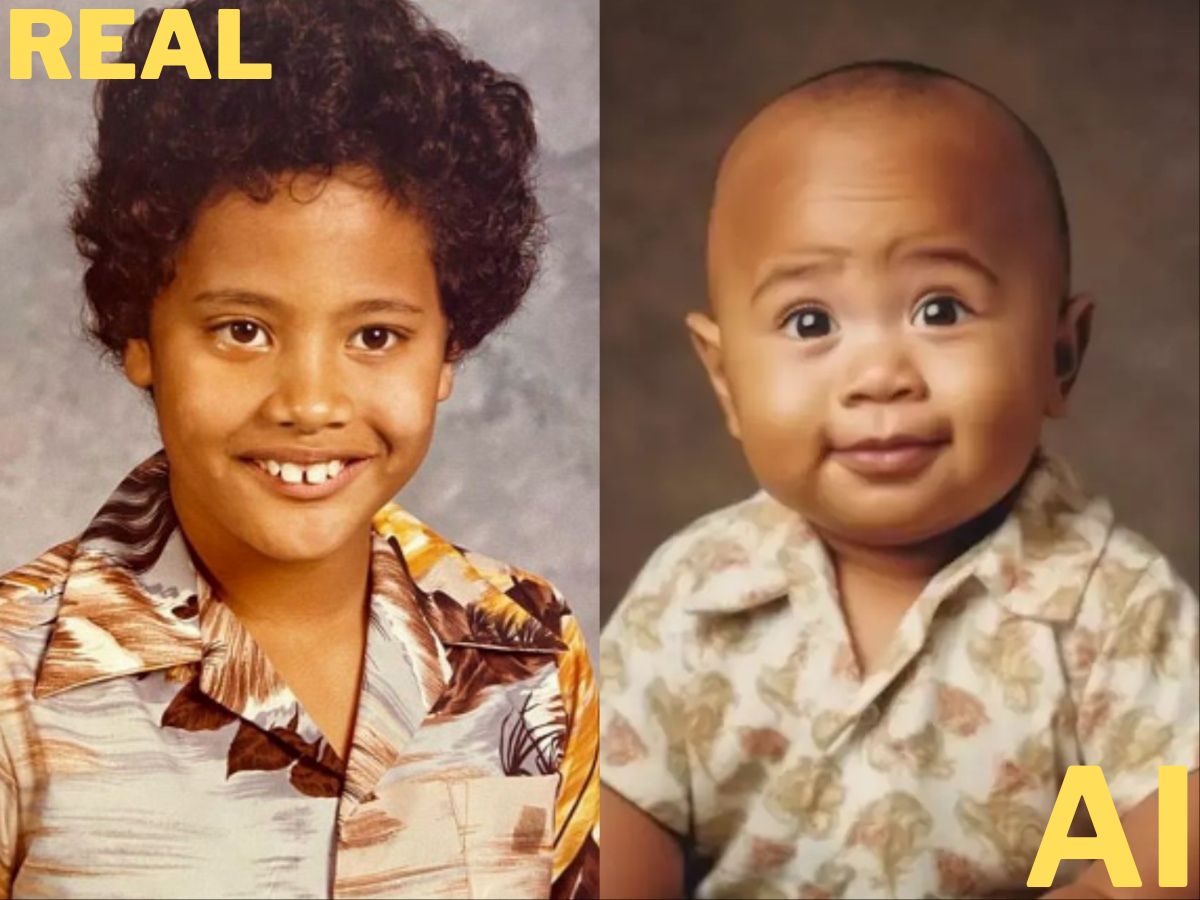 To think that this is what he would have looked like before becoming a wrestler and demigod of the wind and sea. 
Samuel L. Jackson
This young gentleman means business, and honestly, when we're talking about Samuel L. Jackson it's even expected.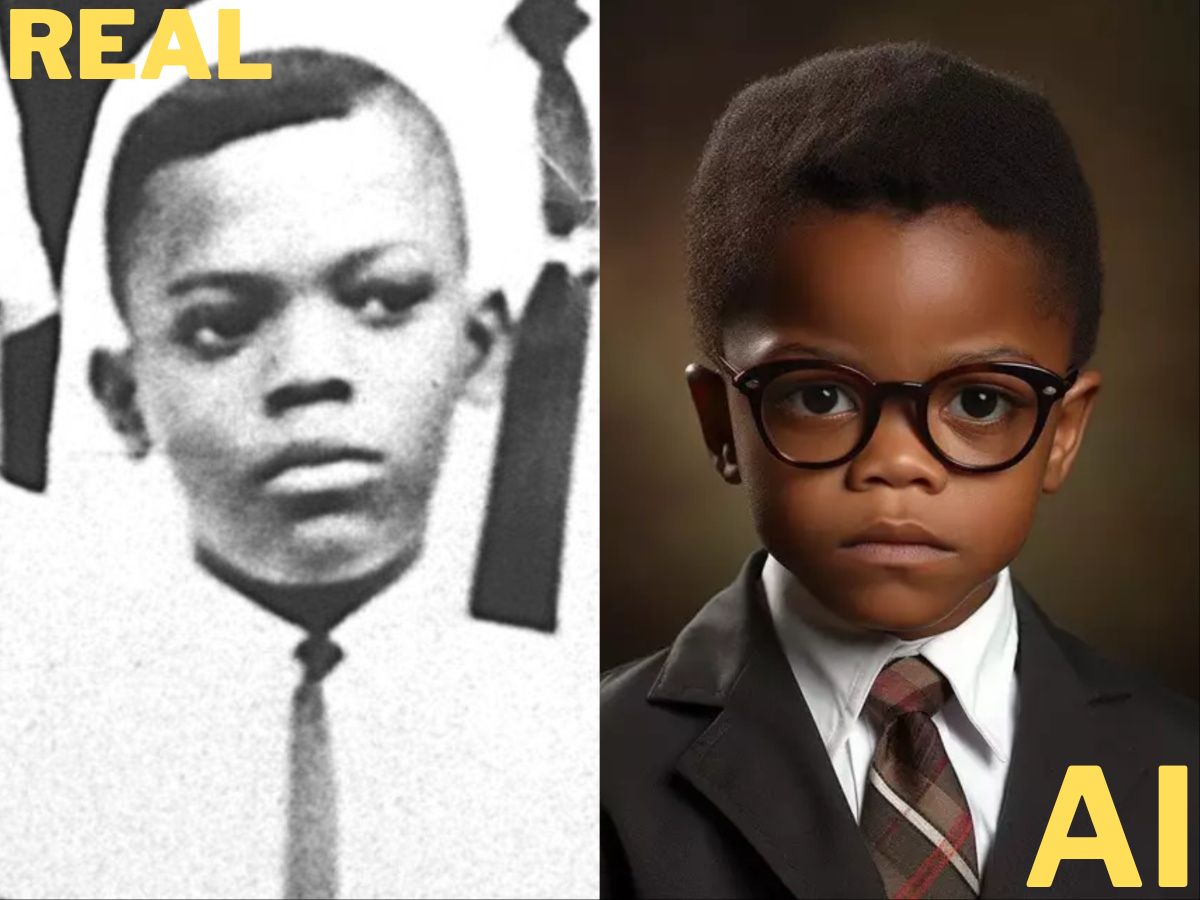 We are still pretty confident about giving young Smauel the reigns of S.H.E.I.L.D. even if he's still too young to ride a rollercoaster.
Denzel Washington
There are few who exude the confidence and tranquility of the legendary Denzel.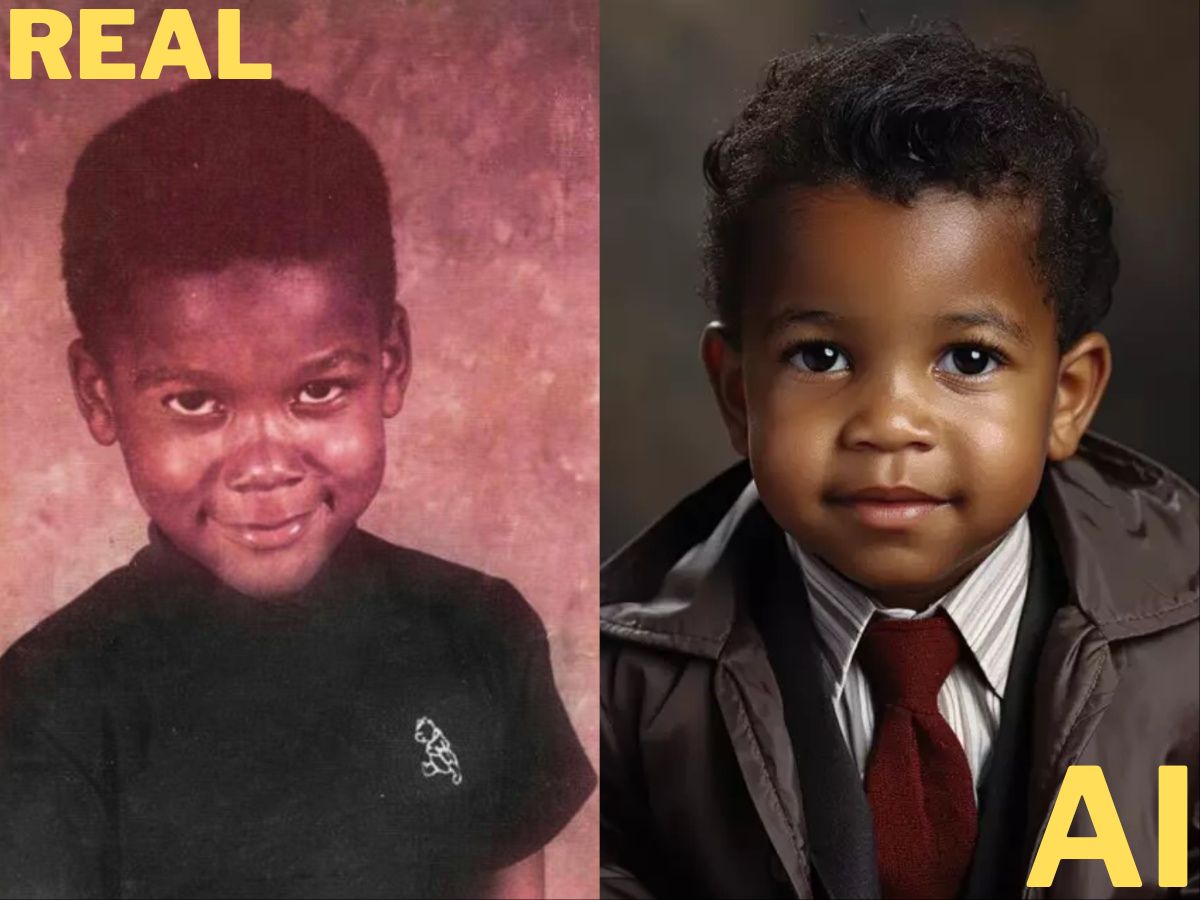 Amazingly, this AI image made it seem as though this toddler can run the world just as smoothly as old Denzel would. Young Denzel knows what's up!
Keanu Reeves
Ah yes, the infamous bearded baby. It seems as though celebrities hold a very special set of genes that allows them to grow facial hair right after being potty trained, at least according to AI.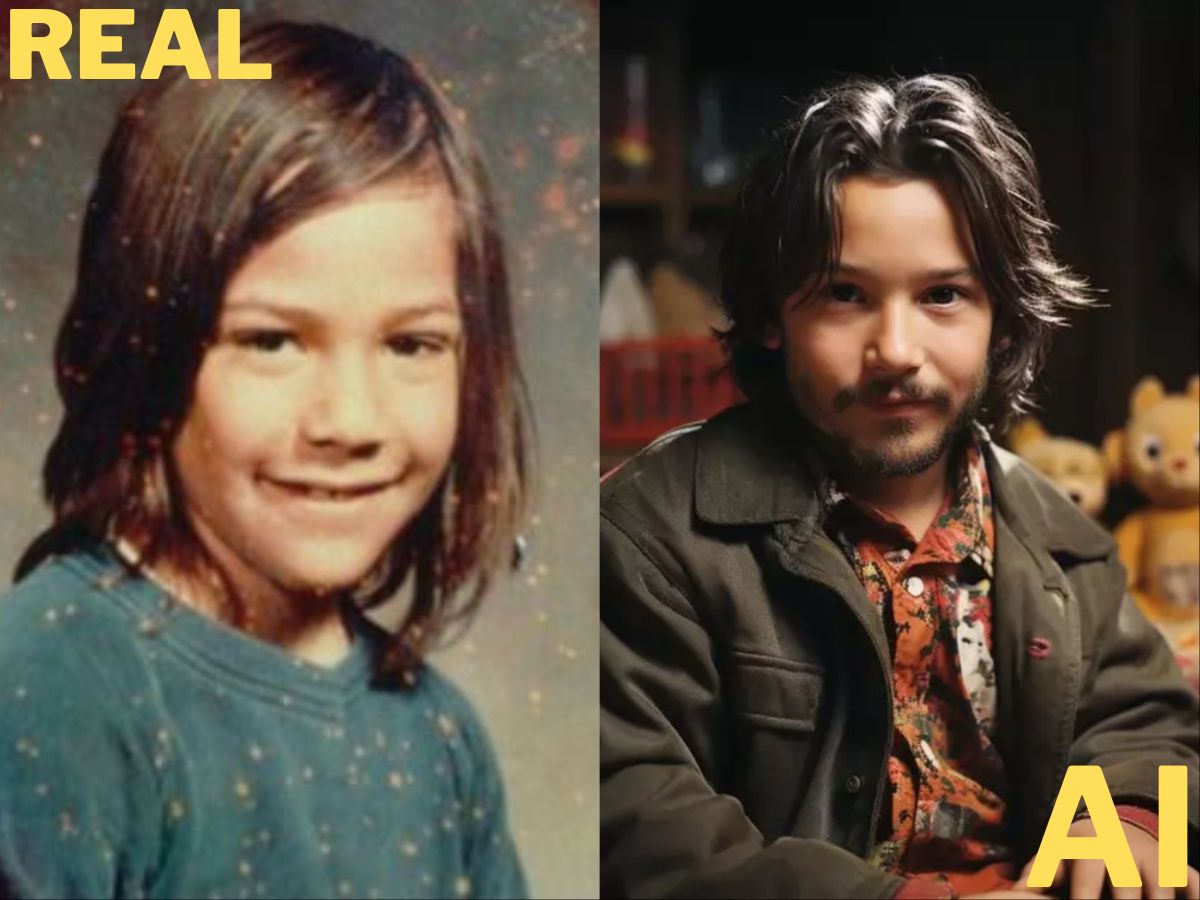 Then again, baby John Wick here would still intimidate any mafia thug that comes his way.
Rihanna
Although she is definitely a pretty child, something about Riri was lost here.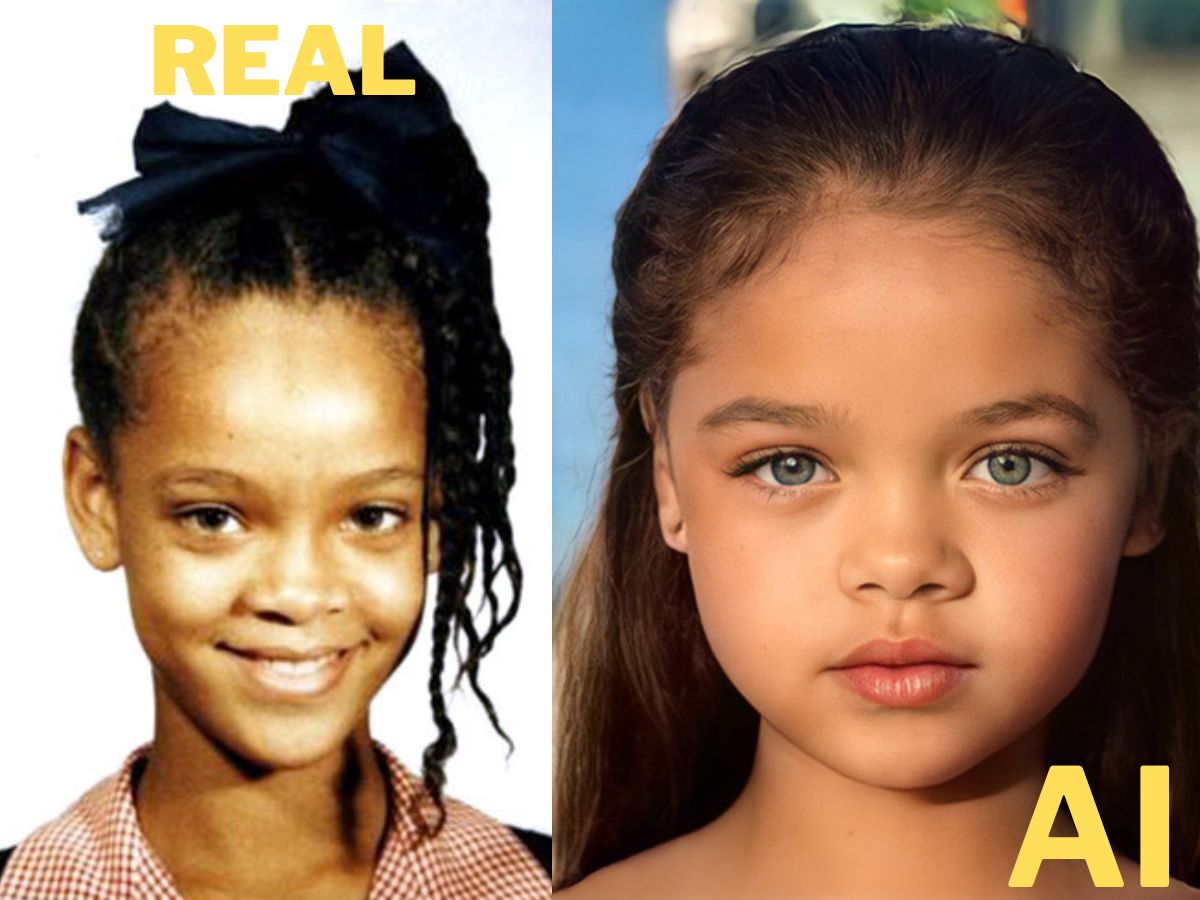 We have no doubt that the Barbados star had that certain spunky spark to her even as a little girl, before she came into our lives in the early 2000s'.
Rowan Atkinson
What did the UK's favorite funnyman look like as a child? Apparently exactly the same! Okay, the stubbles and gray hairs are gone, but this sweet child is unmistakable!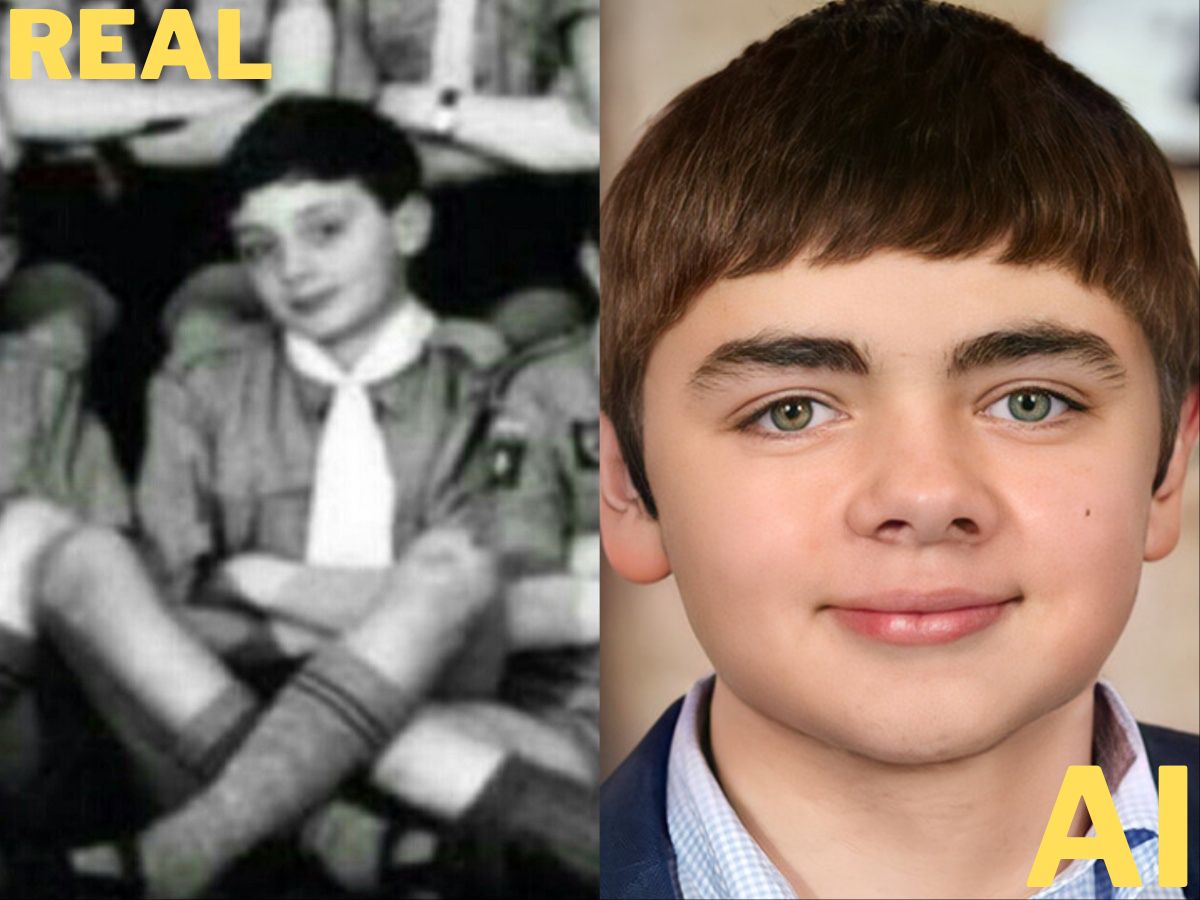 We're half expecting him to be caught in some everyday wacky shenanigan at any moment!
Mark Zuckerberg
Could this cute and curly-haired boy be the most powerful man in the tech world? If we were to cross paths with him during lunch hour, we have no doubt that he would lend us his homework.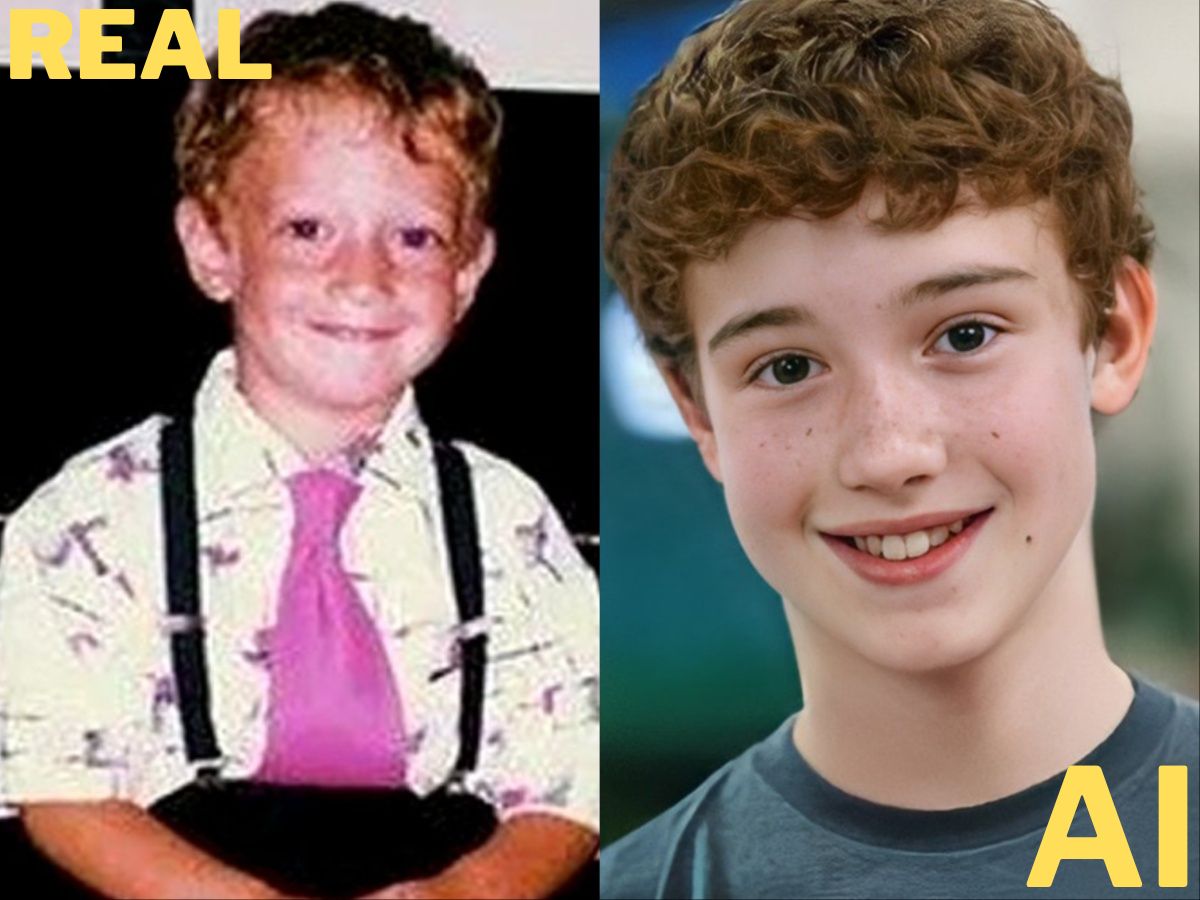 Who would have thought that this endearing Mark Zuckerberg would end up creating one of the platforms to revolutionize the social network? 
Barack Obama
The (former) leader of the free world ladies and gentlemen! Looks like the AI worked hard to keep young Mr. Obama's smolder, and it was a wise move indeed.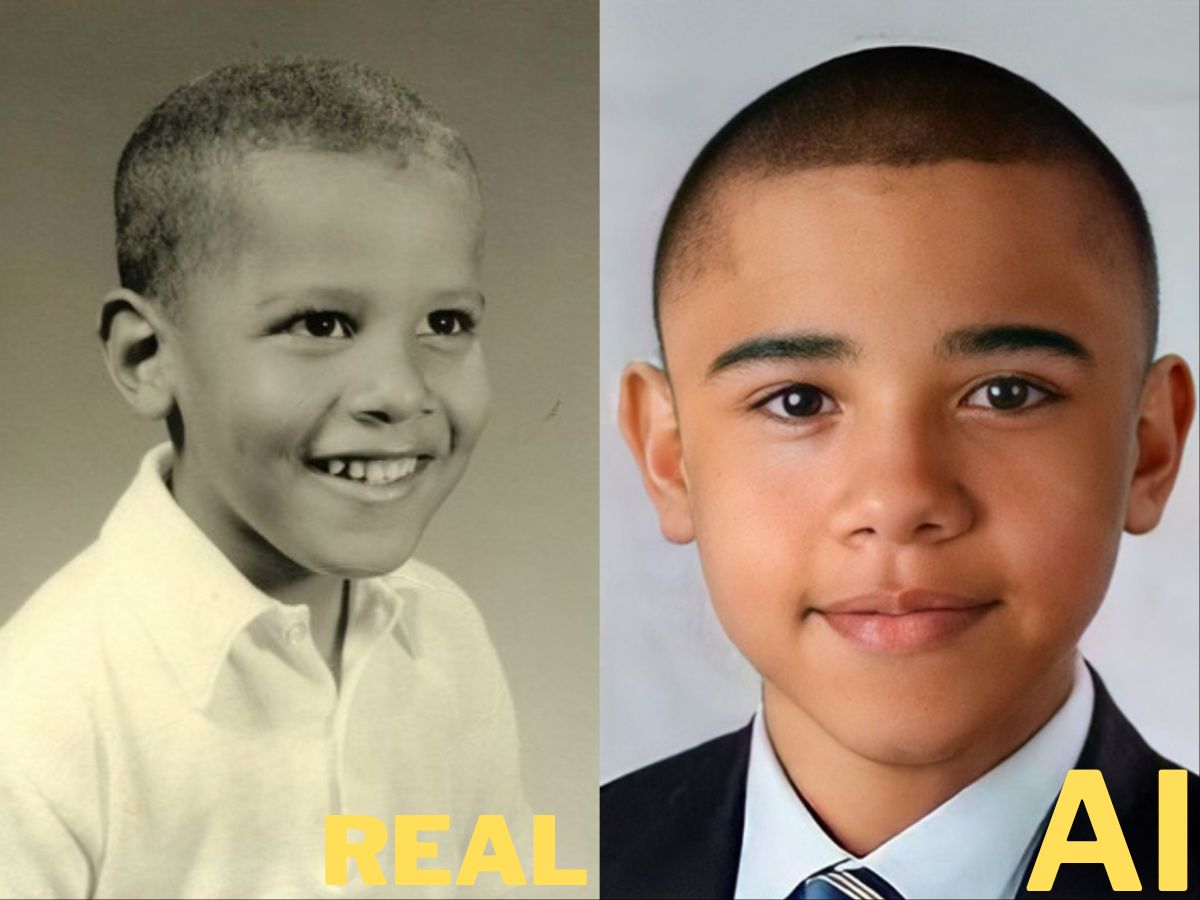 This young man has student council president written all over him!  
Susan Sarandon
One of the best actresses to ever grace the silver screen, Susan Sarandon has that type of charisma that can burn right through the camera lens.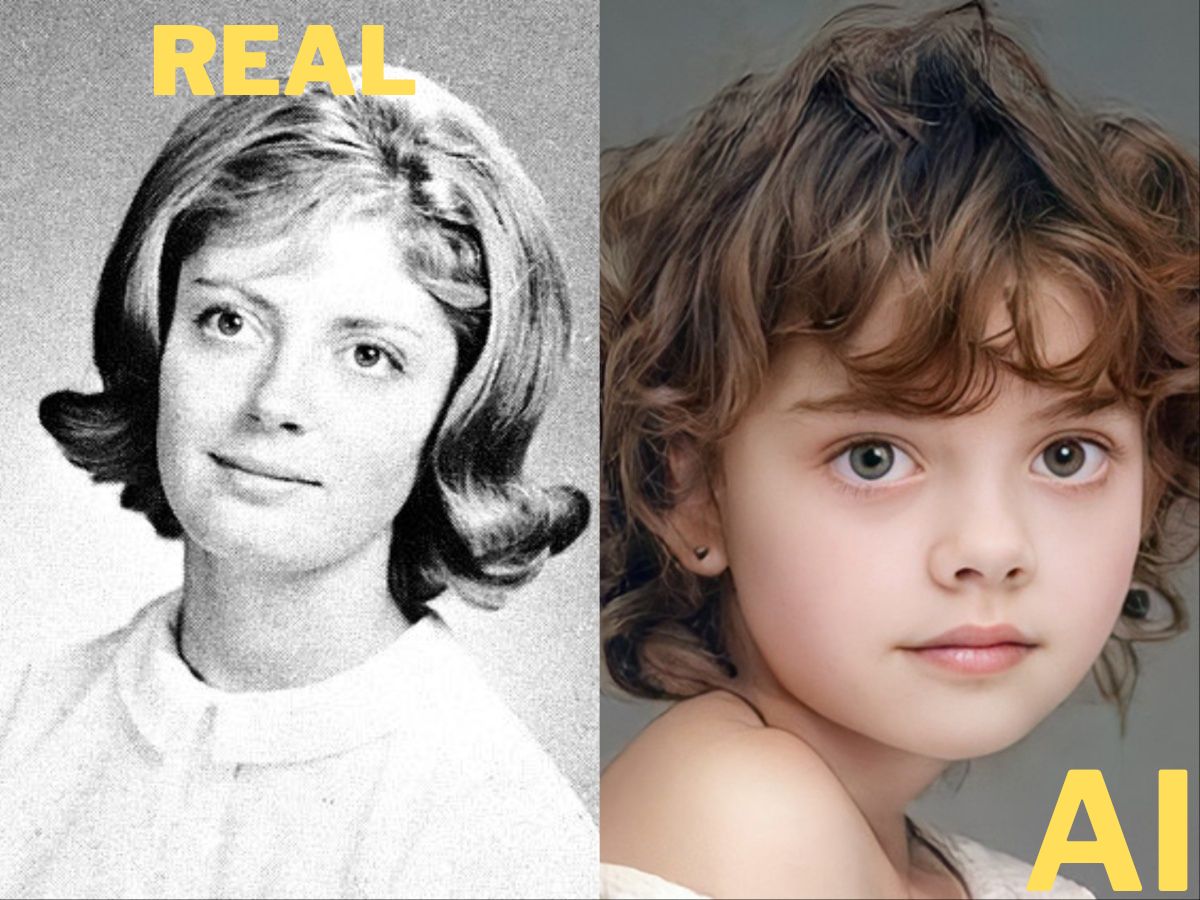 However, this AI rendition of child Susan reminds us of the computer-generated baby on 'Twilight', which we'd like to forget.
Scarlett Johansson
On the flip side there is little Scarlett Johansson, instantly recognizable with her rounded cheeks and button nose!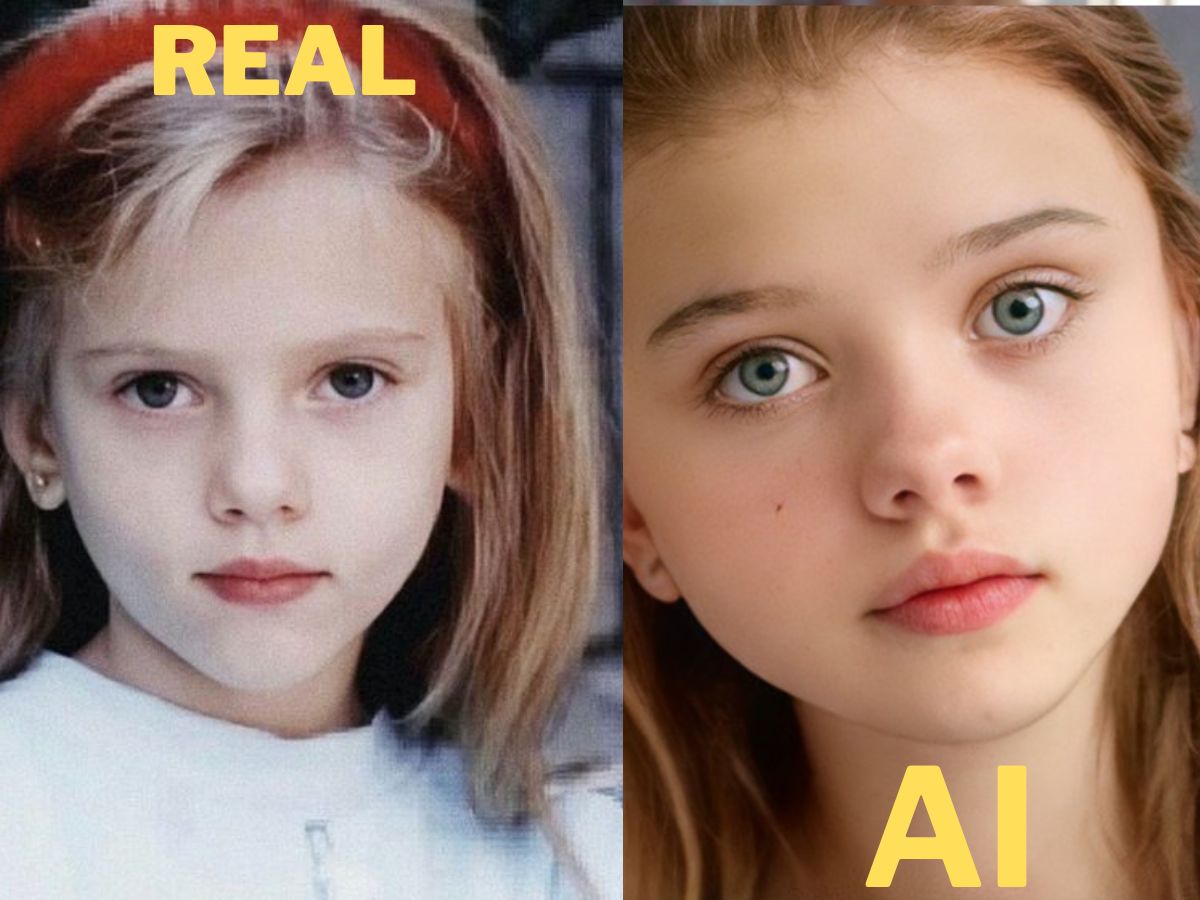 It's almost impossible to imagine this fresh-faced angel becoming the Marvel Universe's most dangerous assassin. But as Black Widow taught us, looks can be deceiving.
Robert Downey Jr.
Another renowned Marvel man, famous for rising to stardom like a phoenix from the ashes.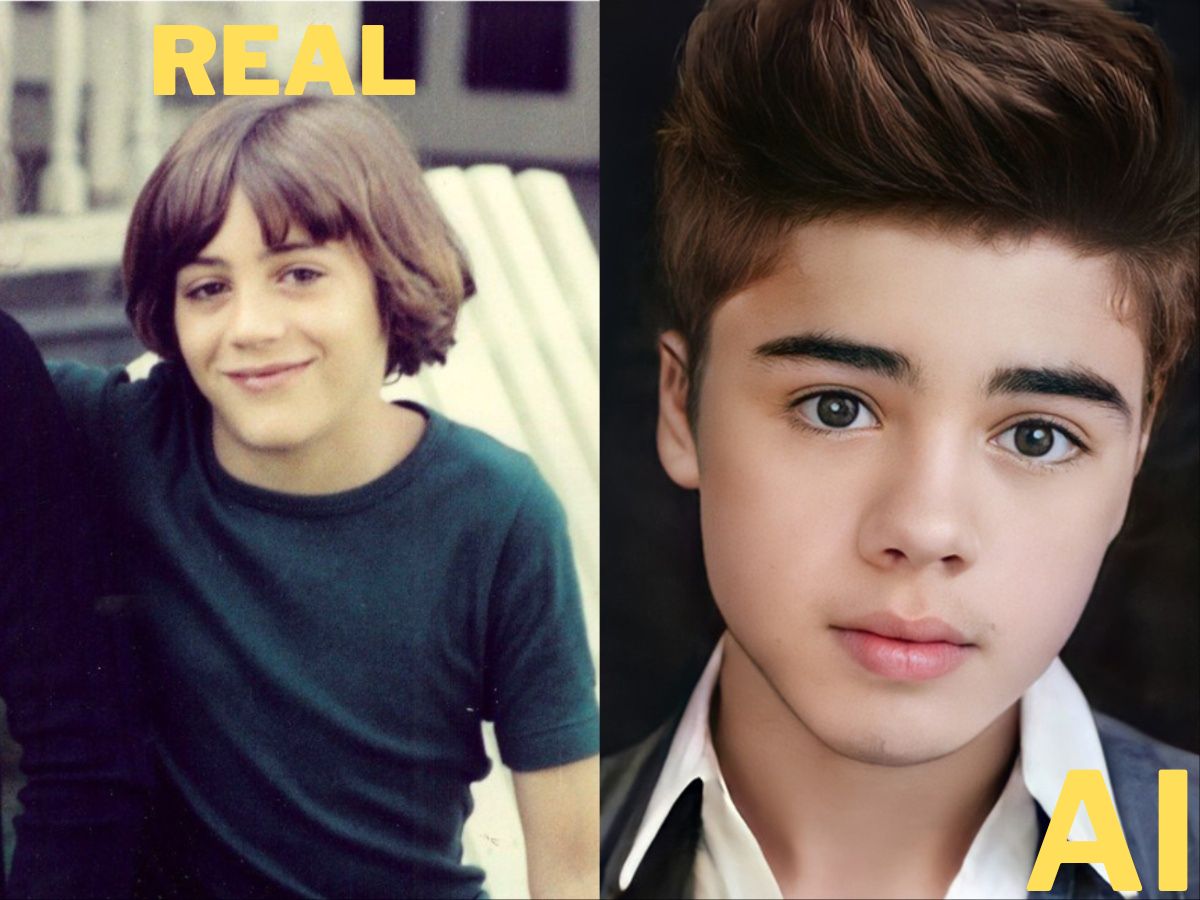 However, we'd like to point out that young RDJ looks as if Zayn Malik and Justin Bieber got together and had a lovely baby boy.
Will Smith
Why does this AI rendition of young Will here makes us wish someone had made a Fresh Prince of Bel-Air prequel?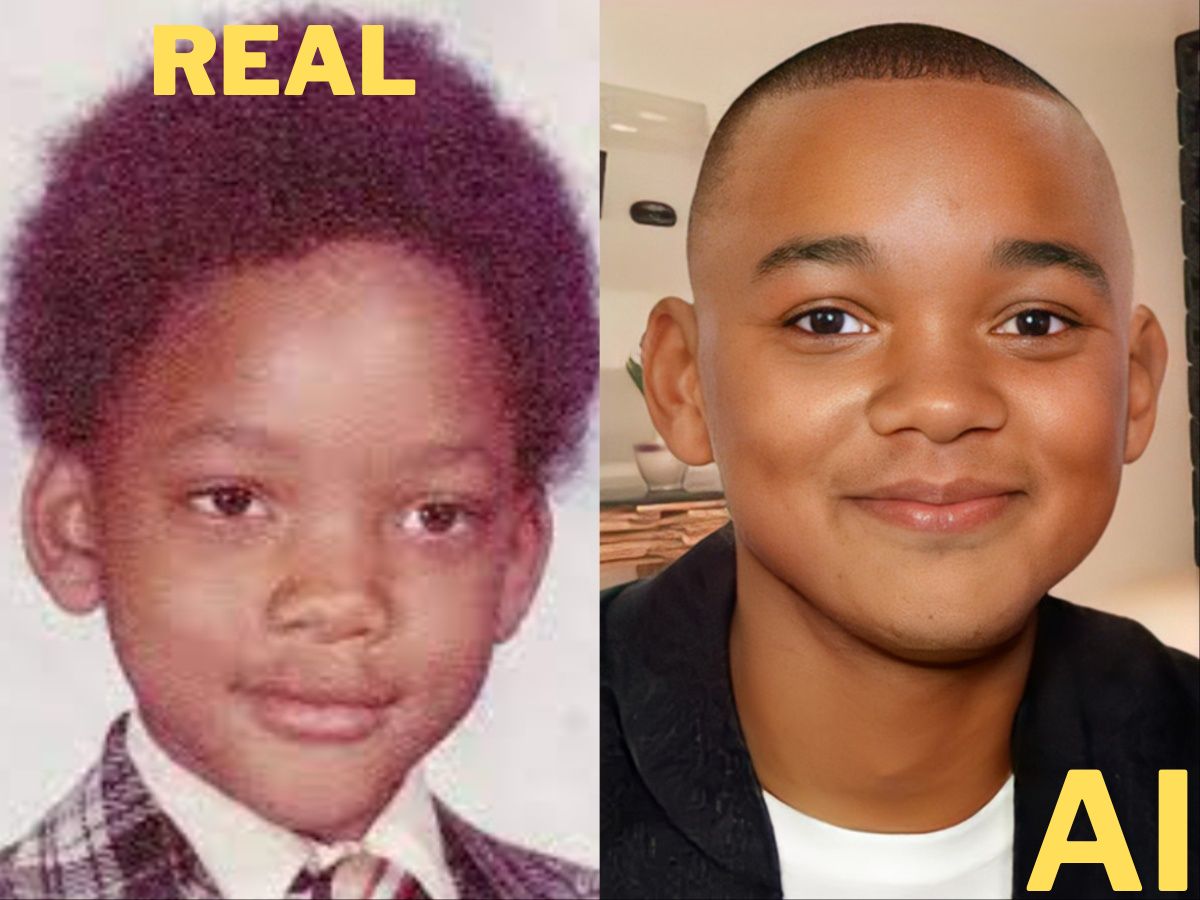 Maybe we just miss the time before the Hollywood A-lister slapped people across the face. Yes, the good old days.
Celine Dion
While this is a very cute rendition of little Celine Dion, we would like to direct your attention to a tiny detail.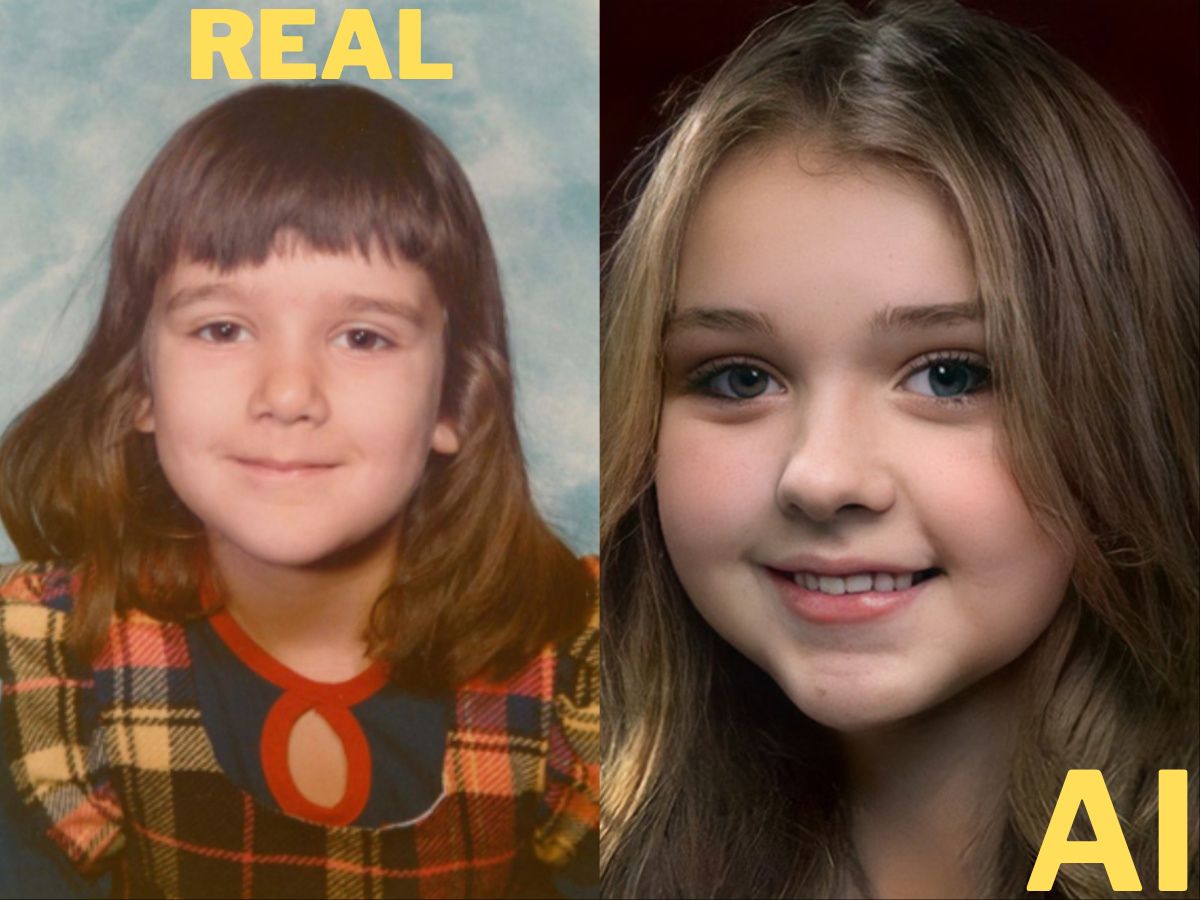 For some reason the AI couldn't wrap its digital head around the singer's lovely hazel eyes, so it gave her heterochromia instead.
Antonio Banderas
More commonly known as Zoro, even Antonio Banderas had to go through puberty before putting on his famous mask.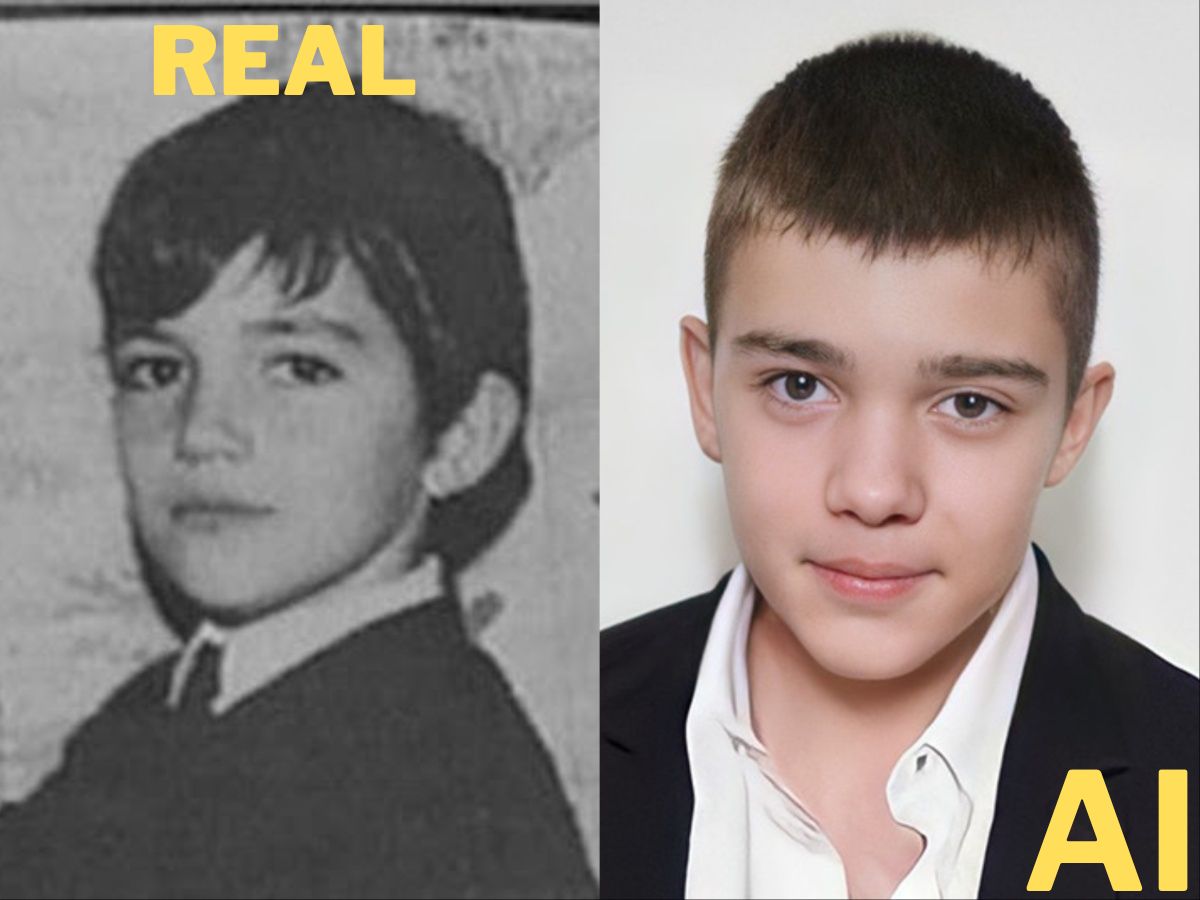 Although the AI definitely let Banderas keep his swagger, since we don't know a lot of 13-year-olds that look this sleek in a suit!
Reese Witherspoon
One of Hollywood's most beloved actresses, young Reese looks positively adorable in her AI version.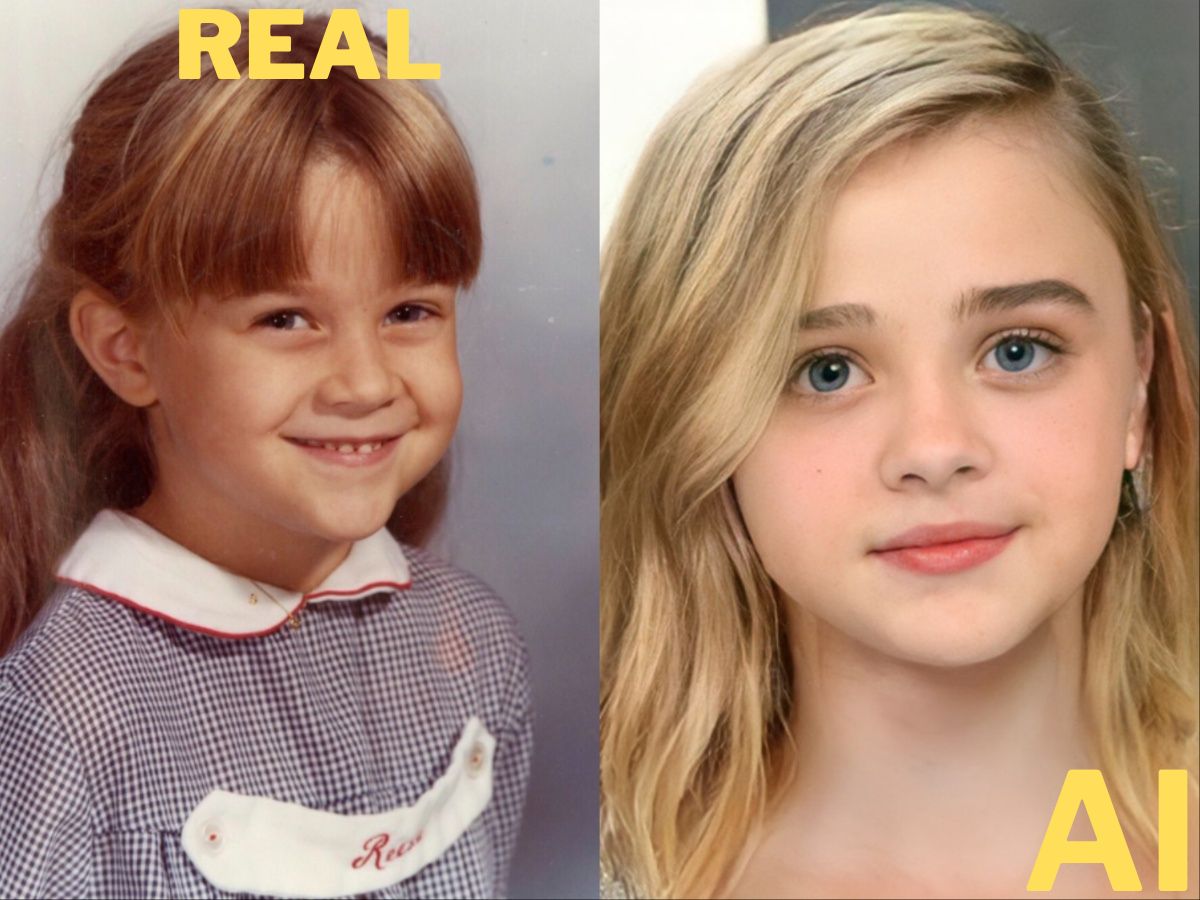 This legally blonde energy bomb also looks remarkably similar to her daughter Ava, just like in real life, where many people comment on how they look more like sisters!
Justin Bieber
Oh the Biebs, how time flew by. This image just sends us into a nostalgia frenzy, since it looks exactly like young Justin, minus his bangs and sweet smile.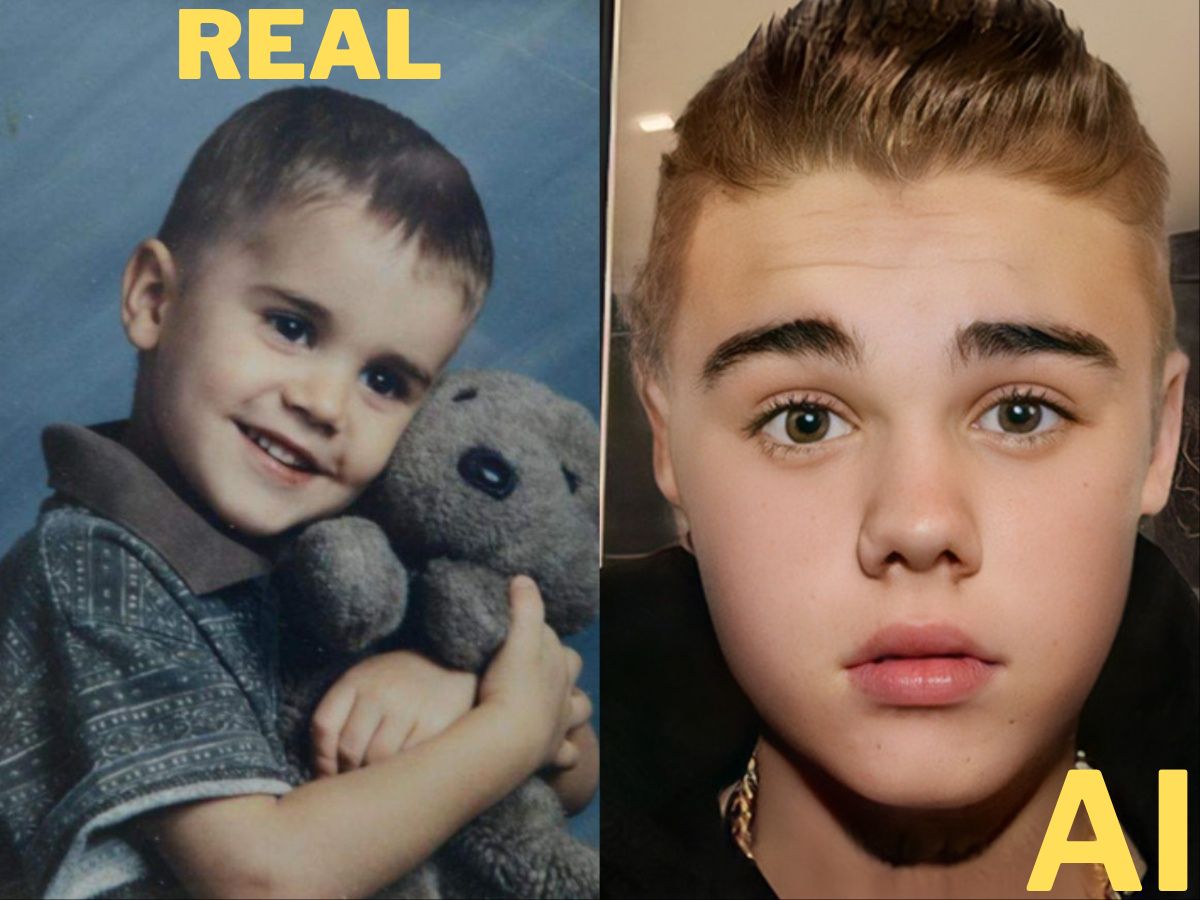 We honestly need to remind ourselves that he is a married man now!
Matt Damon
This young Matt Damon is a bit confusing. Who knew that child Mark looked so much like the iconic James Dean?!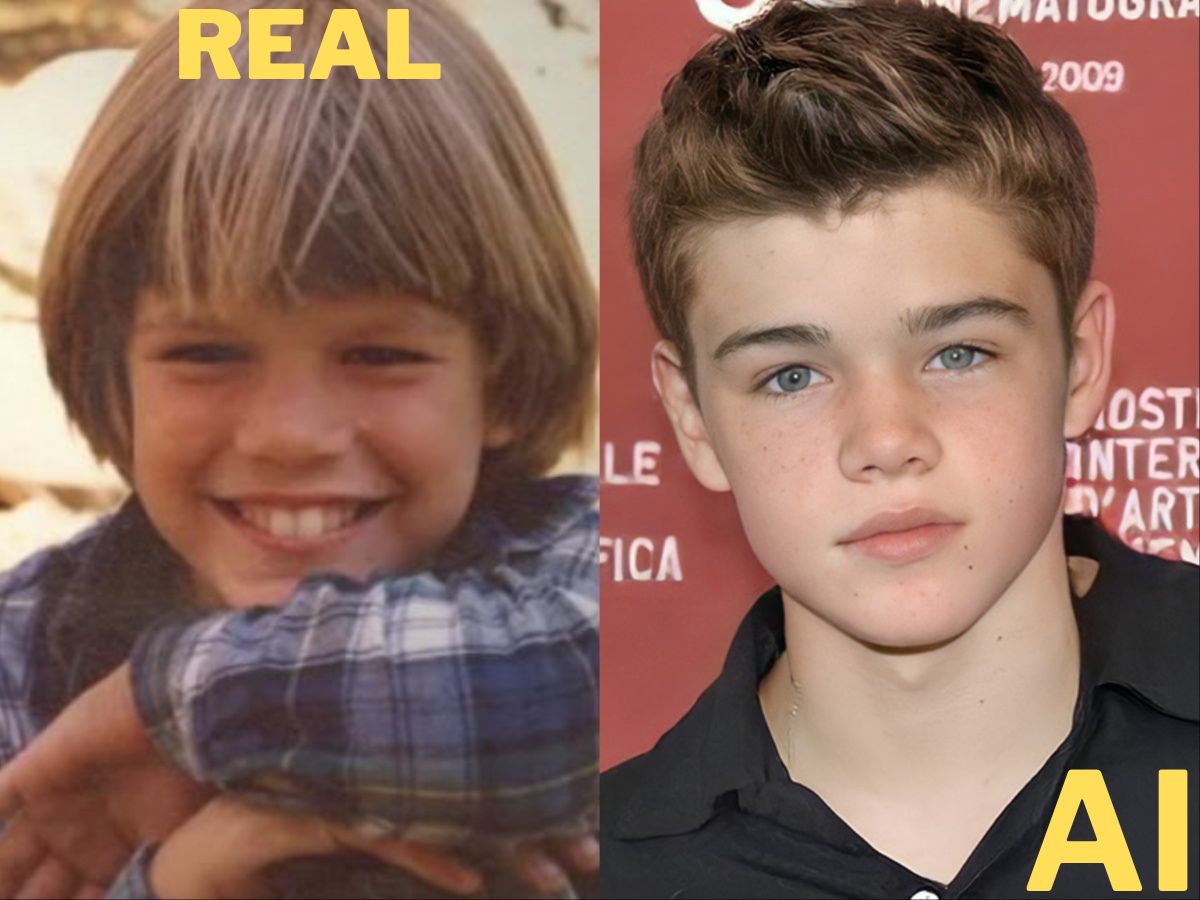 Just put him in a leather jacket and you've got yourself a rebel without a cause. Honestly though, we like Matt just as he is.
Rita Hayworth
The ultimate symbol of old Hollywood magic, young Rita looks gorgeous even as a child.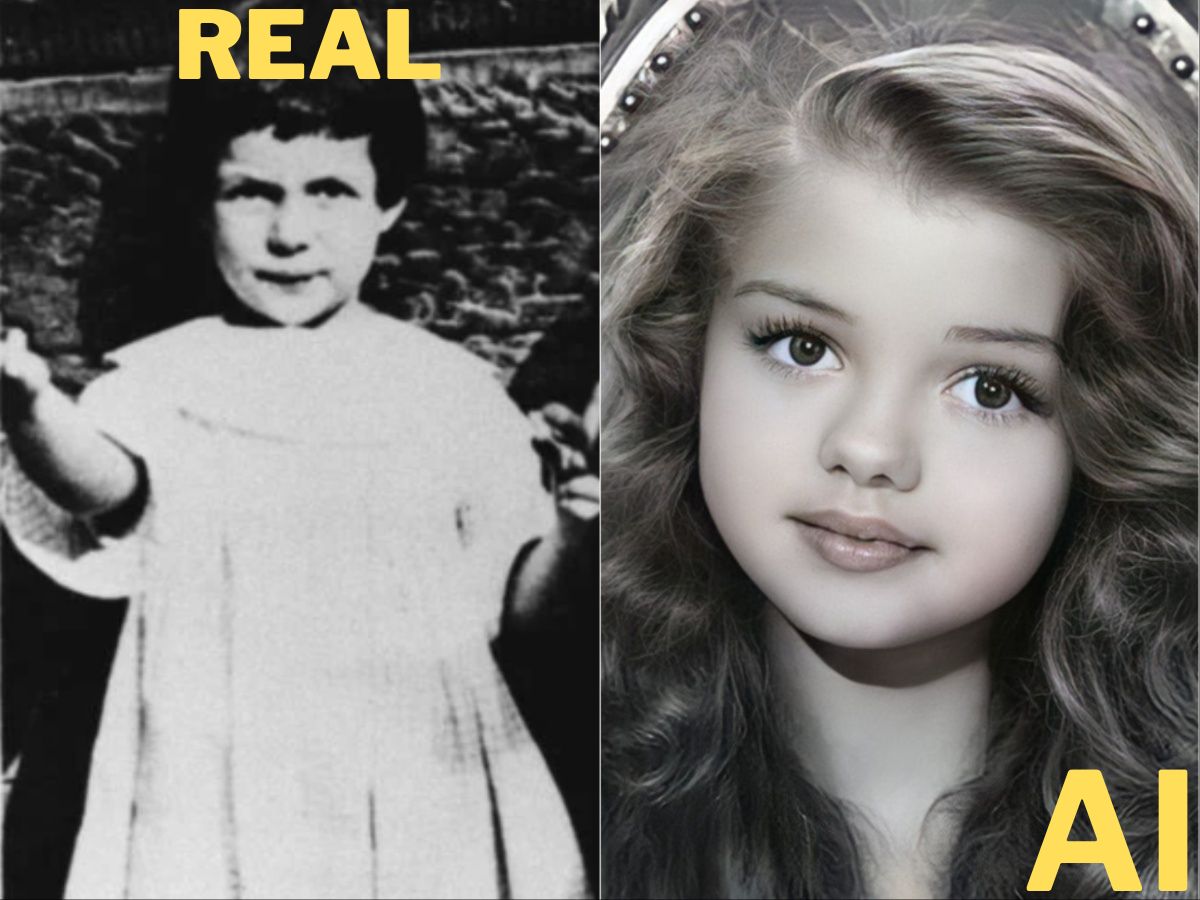 But did you know that Rita was, in fact, born with jet-black hair instead of her iconic red, and with a lower hairline which she was forced to remove? Poor Rita.
Luíza Brunet
The beautiful former model not only ages like fine wine, but apparently de-ages like one as well, or rather some fresh grape juice.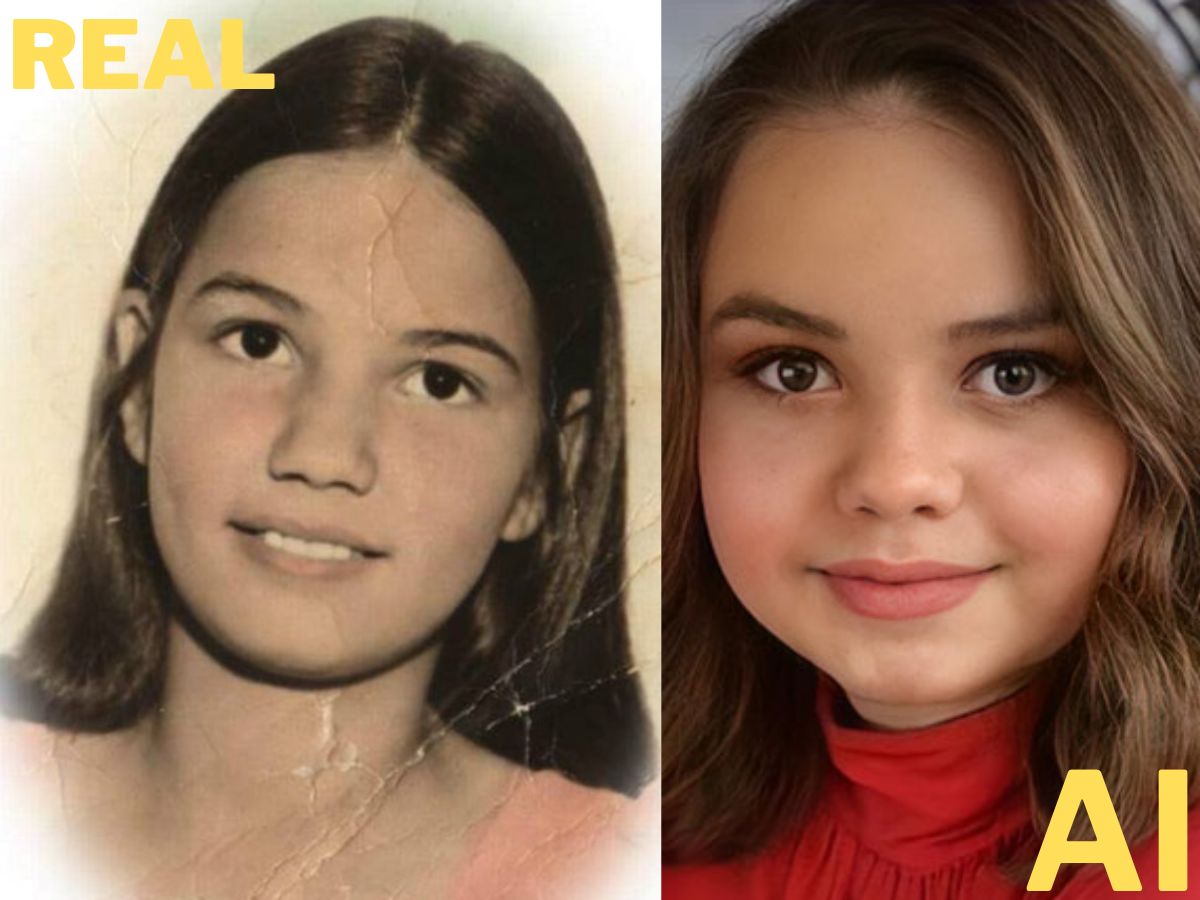 Her lovely AI rendition could absolutely become a child model, matching the occupation of real-life Luíza.
Lady Gaga
Lady Gaga always looked like an easy-going, approachable person, and for some reason, her AI young self looks even sweeter!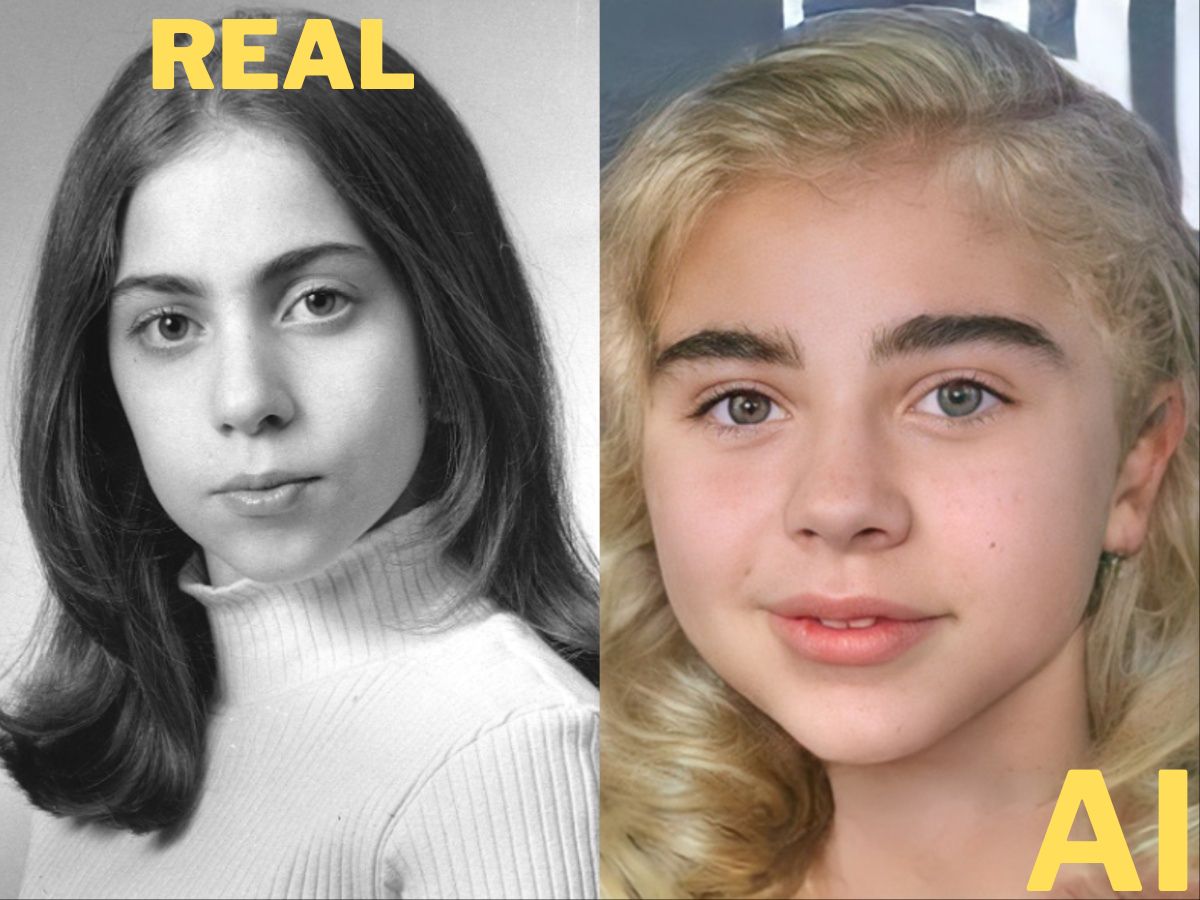 We can imagine an endearing young Gaga, born Stefani Joanne Angelina Germanotta, playing the piano and dreaming of becoming a star.
Paris Hilton
The ultimate it-girl of the early 2000s'! Paris Hilton lived her Barbie dream life long before the 2023 movie came out.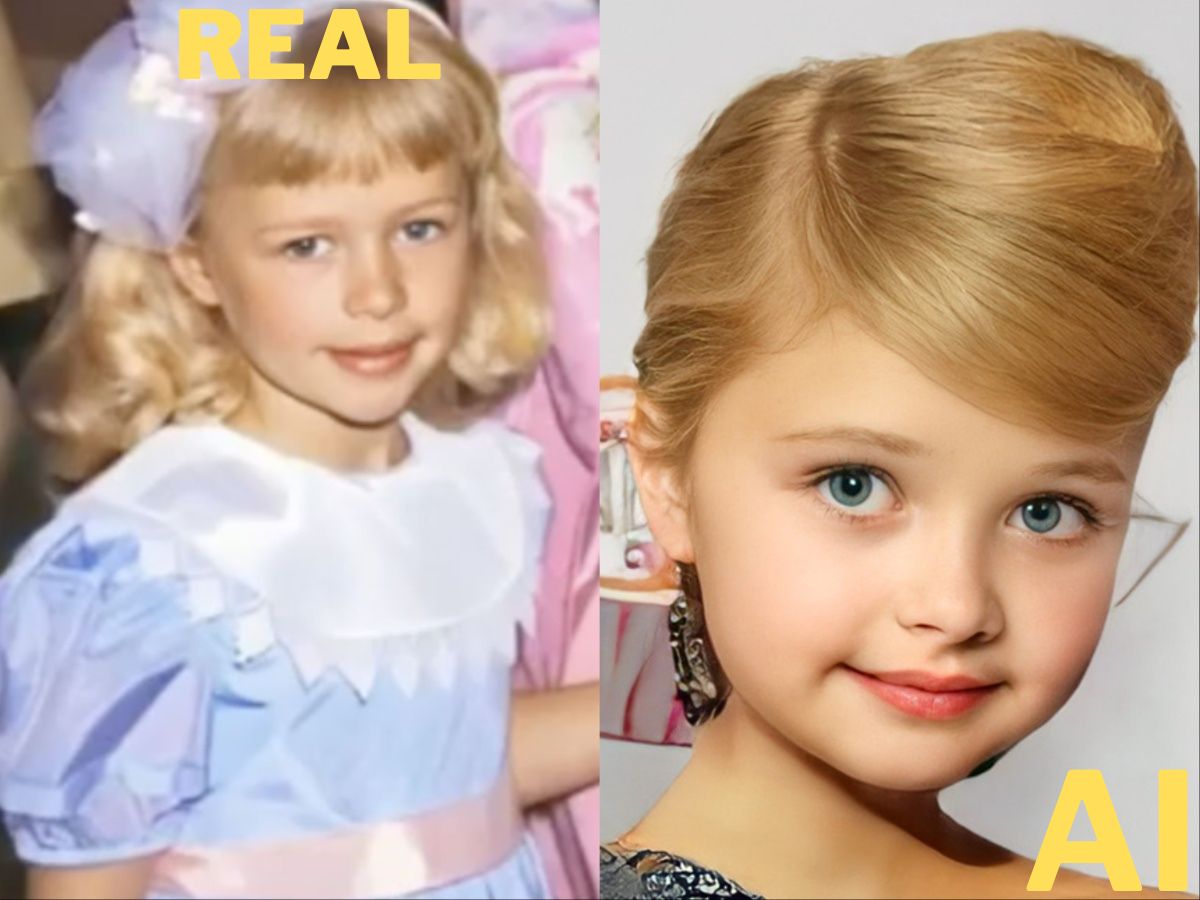 So it's not surprising to see that the AI made young Paris looks like a cute, glamorous Barbie girl.
Jennifer Lopez
Sometimes the AI does a good job, and sometimes it straight out turns you into someone else. Like in the case of J-Lo here.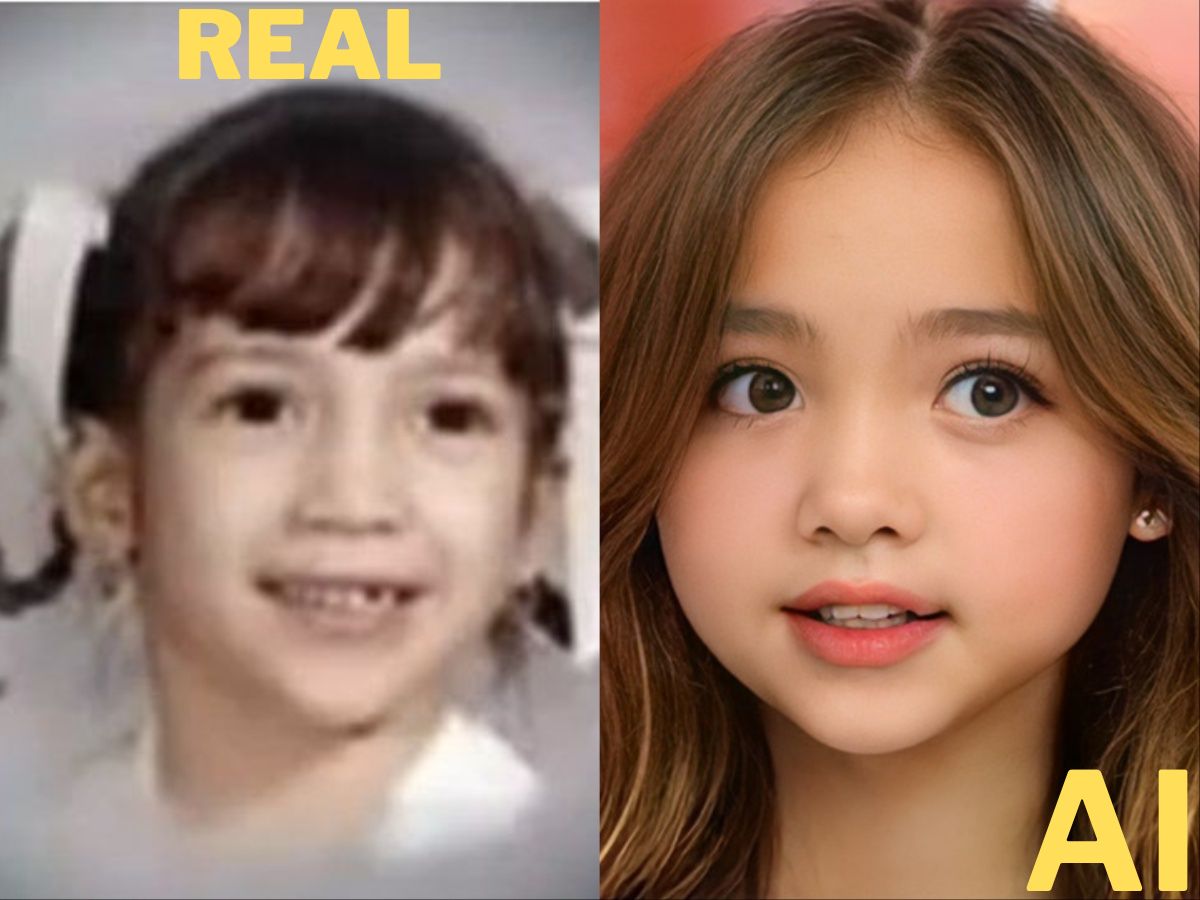 The iconic singer and actress might be of Puerto Rican descent, but for some reason, her child self seems to be Korean. go figure.