AI Barbies Come to Life As All 50 States
The world of Barbie has taken on new meaning with the live-action 'Barbie Movie' coming to life. Barbie has been reimagined into a Barbieland dream and we all want to be part of the fun, including all 50 States.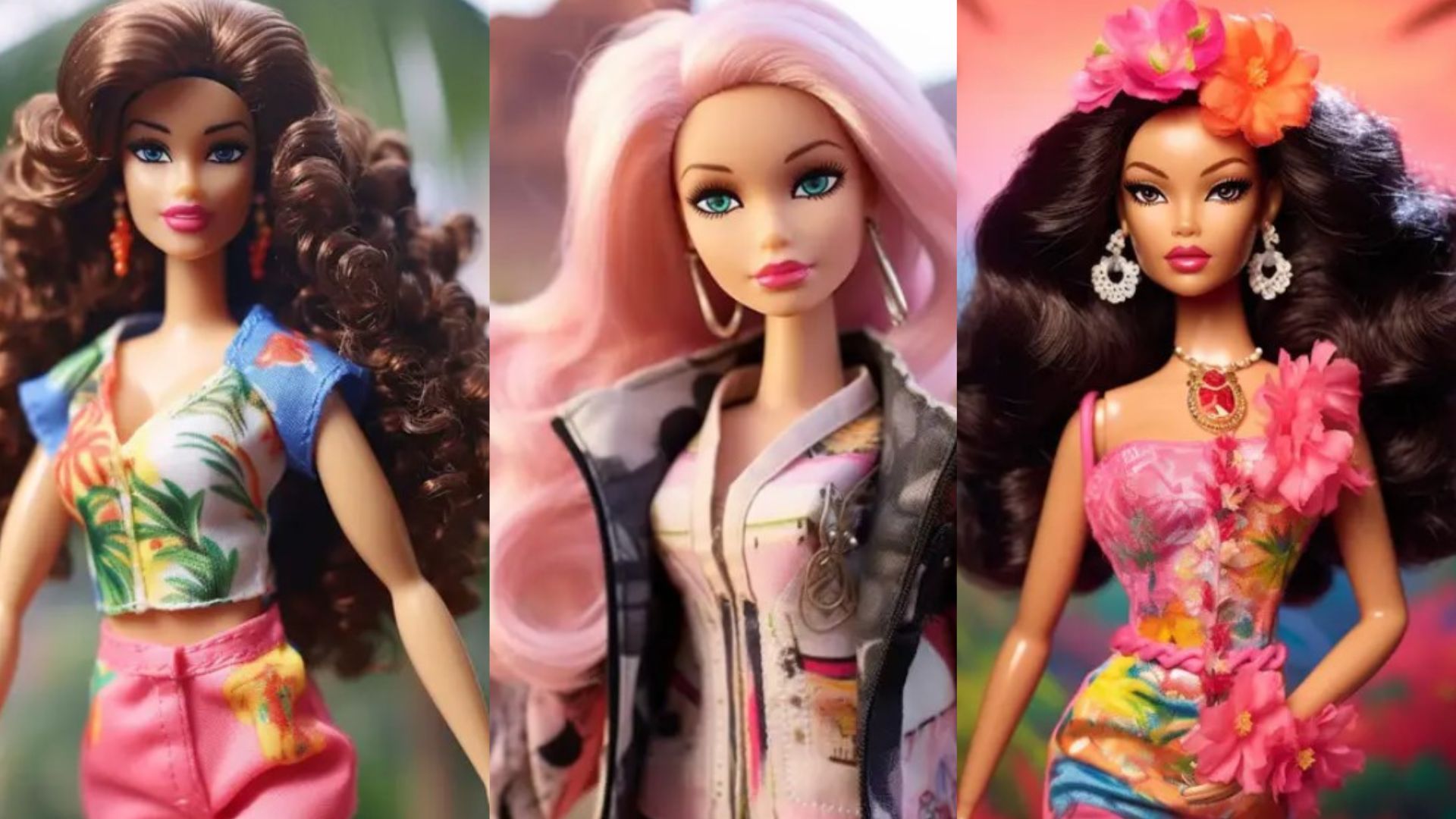 AI has redefined the world of Barbie and it is definitely a world we want to live in. Wouldn't you? Here are all 50 States if they were part of this new Barbie phenomenon, according to AI. 
1. The Cotton Alabama Barbie
Meet Alabama Barbie, her claim to fame is her famous finger-licking good southern cooking and southern charm.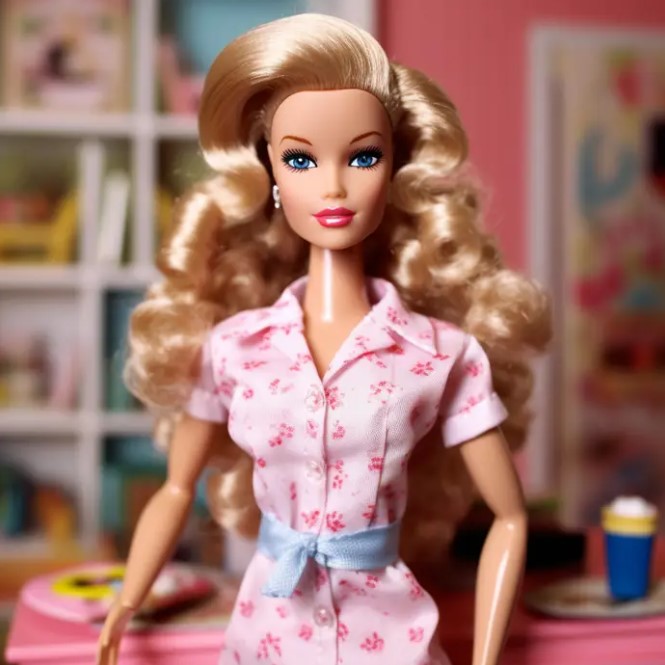 This Barbie lives in a State that is home to some of the most historical and important American landmarks, it is the birthplace of the civil rights movement and a hub for college football.
2. The Last Frontier Alaska Barbie
Meet Alaska Barbie, her claim to fame is that she  loves the great outdoors, and is an incredible guide for visitors from out of State. This Barbie is a great explorer of the cold terrains that house her home.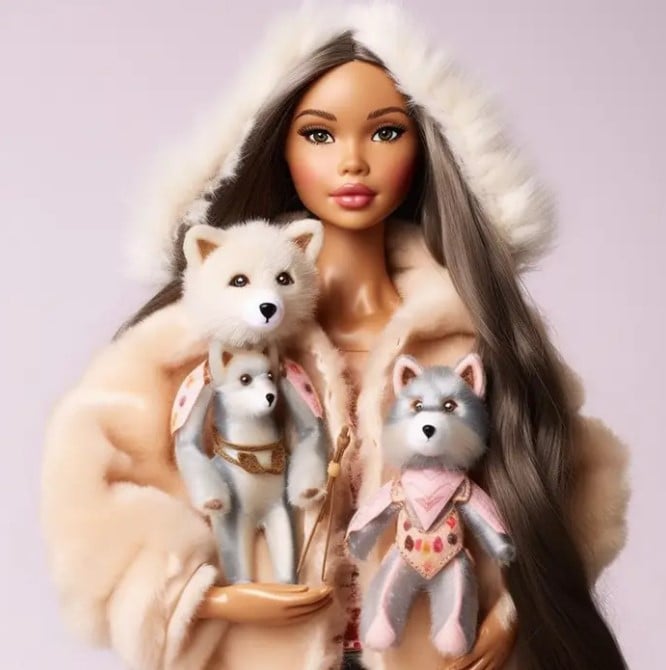 Alaska Barbie's State is most famous for its Northern Lights. It is no wonder she shines. Alaska is where the largest mountain in North America stands at 20,310 tall.
3. The Grand Canyon Arizona Barbie
Meet Arizona Barbie. her claim to fame is that she has hiked every State park in Arizona and there is a lot. One of her many hidden talents is that she is also a skilled golfer, since Arizona has some of the most golf courses in the country.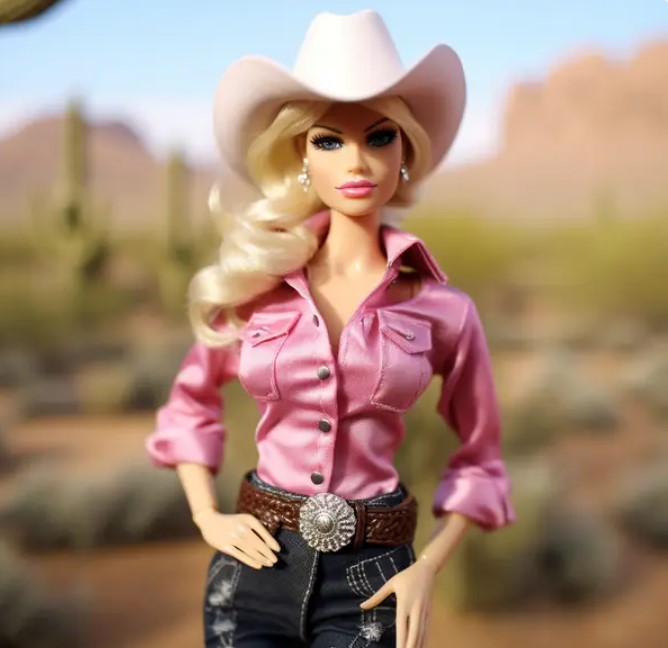 If you love to hike and explore parks, Arizona is the place for you. This Barbie's home has some of the most beautiful State parks and forests around. They also have more than 370 golf courses if you want to unwind.
4. "The Natural Arkansas Barbie
Meet Arkansas Barbie, her claim to fame is she is an incredible shopper, she can get in and out of any store in a timely fashion without forgetting any of the items on her list. If you need help picking a present she knows what to do.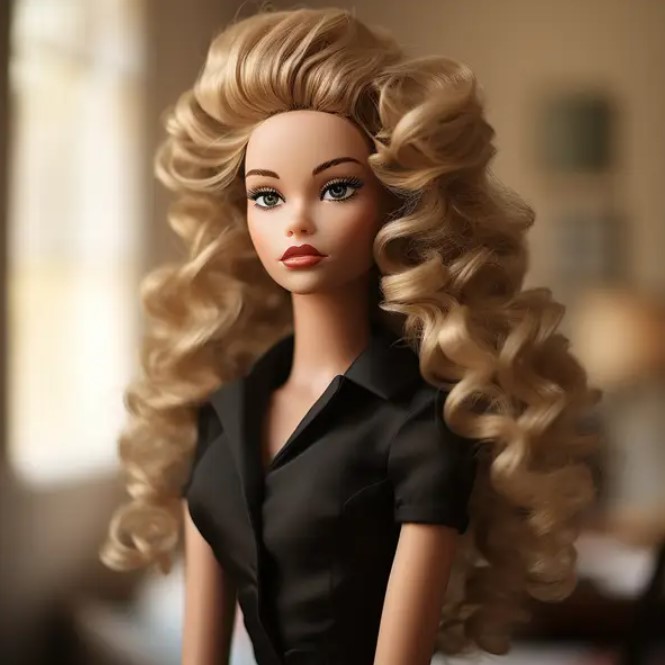 It is no wonder Arkansas Barbie has so many accessories, her State is the home of the famous consumer chain, Walmart and the Crater of Diamonds State Park.
5. The Golden California Barbie
Meet California Barbie, she is as golden as her personality is sunny. Her claim to fame is she is a literal star, from actress to model, she does it all. If there is a spotlight, she's most likely in it.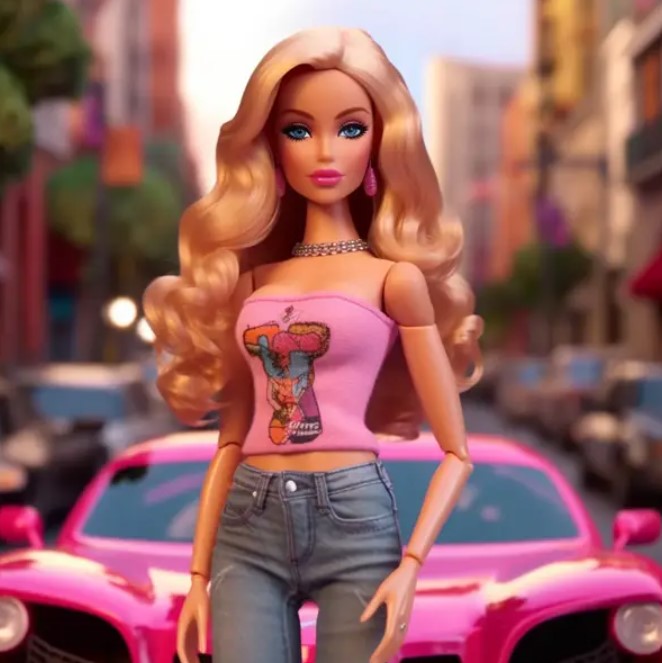 This Barbie's State is known as the home of entertainment, the film industry thrives in Hollywood and so does this Barbie. California even made a live-action Barbie Movie to match.
6. The Centennial Colorado Barbie
Meet Colorado Barbie, her claim to fame is her snowboarding skills, she will most likely beat you in any sporting event. If it's a snow sport you better believe she grew up doing it.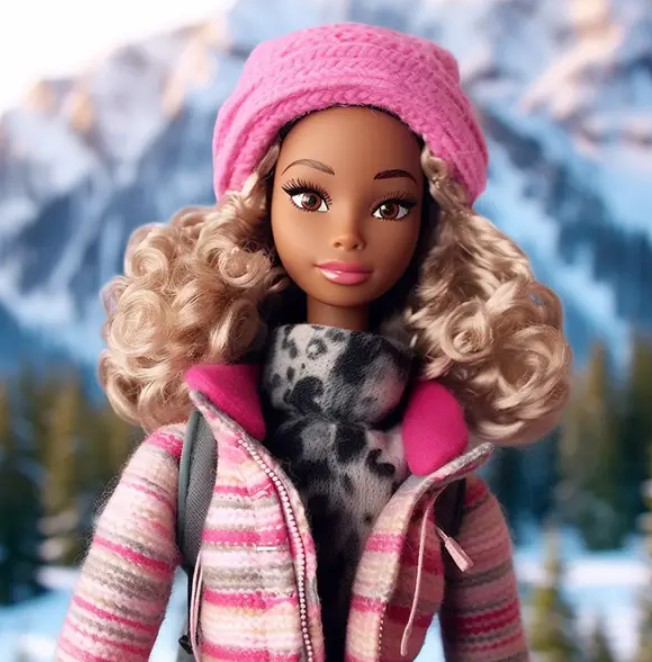 This barbie's State is known for its epic mountain resorts , hiking and fishing. If you love being outdoors than you'll love Colorado.
7. Constitution Connecticut Barbie
Meet Connecticut Barbie, her claim to fame is the pep in her step and how exceptional her etiquette is.  She is always dressed to the details and ready for any occasion.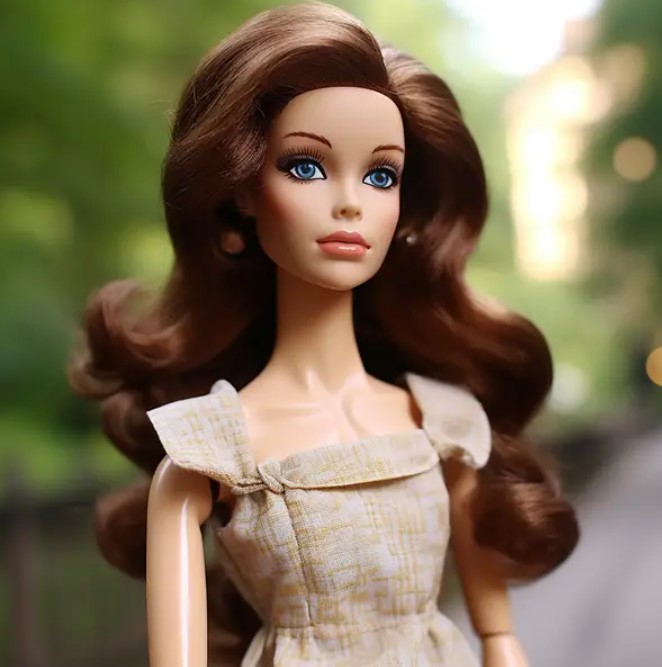 Connecticut Barbie lives in a State said to be known as where the hamburger was first conceived. As part of the first 13 colonies of the U.S.A, Connecticut has definitely earned its prestige, and so has this Barbie.
8. The "First" Delaware Barbie
Meet Delaware Barbie, her claim to fame is that she knows everything about everyone. She remembers everyone down to the details, so if she is around you can be sure you won't forget anyone's name.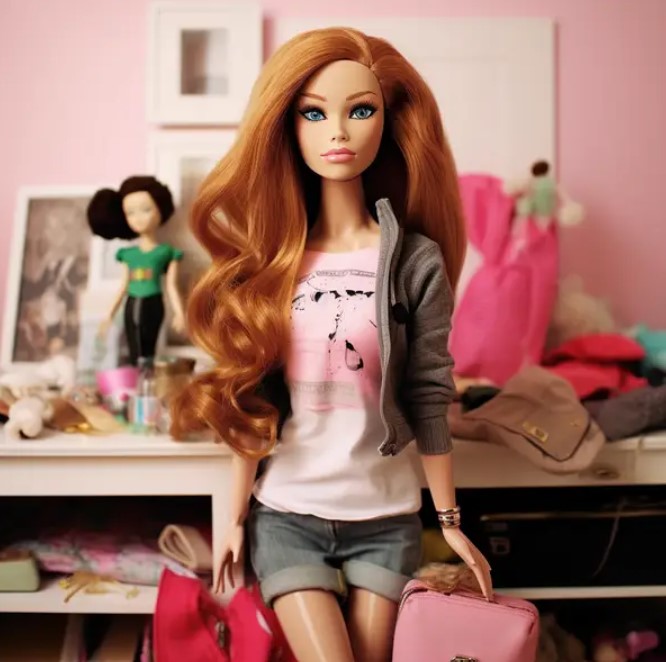 Delaware is famous for ratifying the constitution first and thus becoming the first official state. It then makes sense that this Delaware Barbie like to be punctual and first to things.
9. The Sunshine Florida Barbie
Meet Florida Barbie, she is quite a force. If you're having a bad day, her claim to fame is that she can put you in a better mood in an instant. This Barbie is the ultimate ray of sunshine.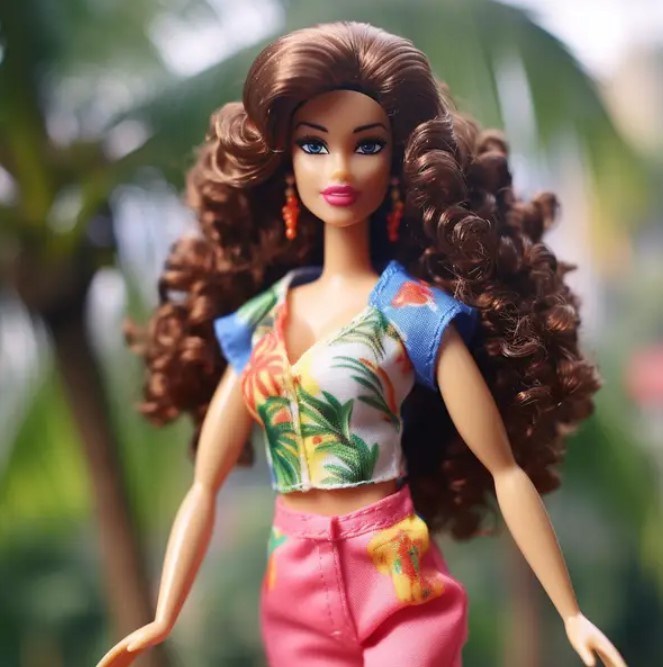 The Florida State is known for some of the best beaches around, so it makes sense that this Barbie soaks up all the sun all year round. Not to mention that since Florida Barbie lives in a state with the most theme parks it might just be the happiest state you can be in to lighten you mood.
10. The Georgia Peach Barbie
Meet this Georgia Peach of a Barbie. This Barbie's claim to fame lies in that she always goes above and beyond to help her friends and other Barbies.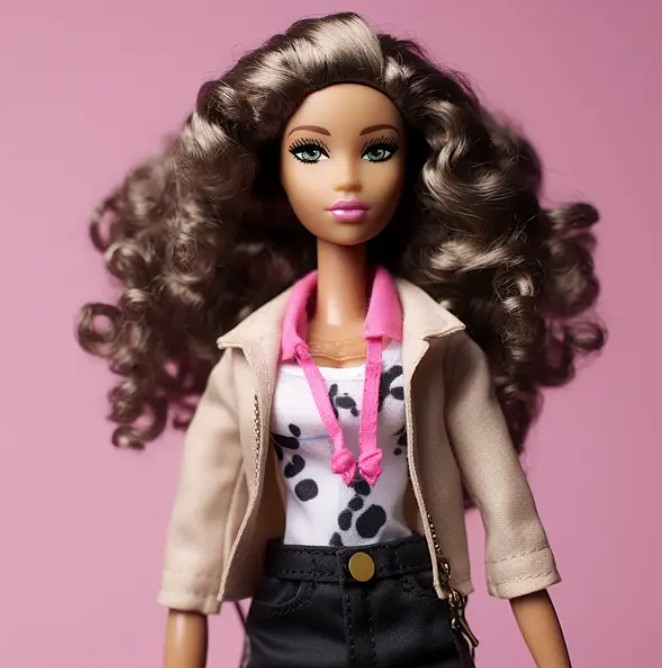 Georgia is home to some of the juiciest peaches so this Barbie always keeps a peach on hand to share with her fellow Barbies. You can count on her to be one of the kindest Barbies you'll ever meet.
11. The Aloha Hawaii Barbie
Aloha Hawaii Barbie, if you meet this Barbie in Barbieland she is most likely surfing the waves or dancing her way through her Barbie day. Her claim to fame is being a professional dancer, trained in some of the most traditional Hawaiian dances.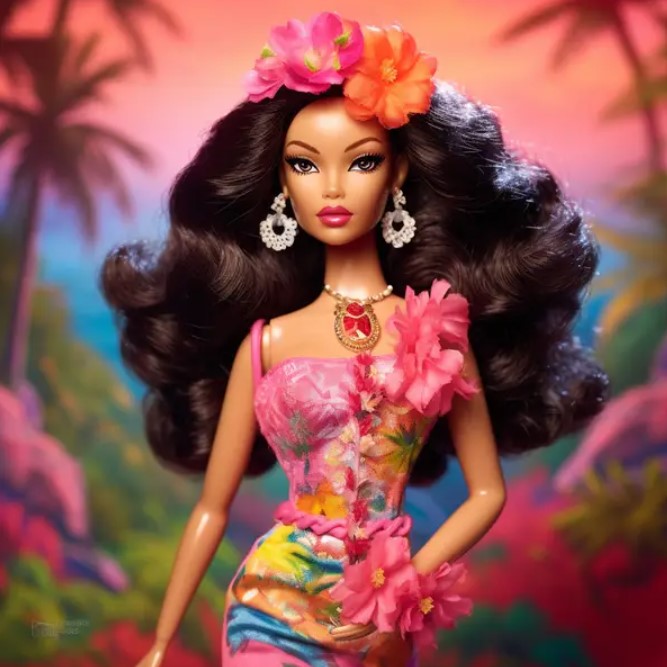 Hawaii is known for being one of the best and most famous surfing spots on the planet, alongside the freshest food and most beautiful volcanos. If you come visit this Barbie's state be prepared for some adventure.
12. The Idaho Gem Barbie
Meet Idaho Barbie, this Barbie is a true gem.  Her claim to fame is that she can whip up a number of potato filled dishes  in the time it tells you to say that you're hungry.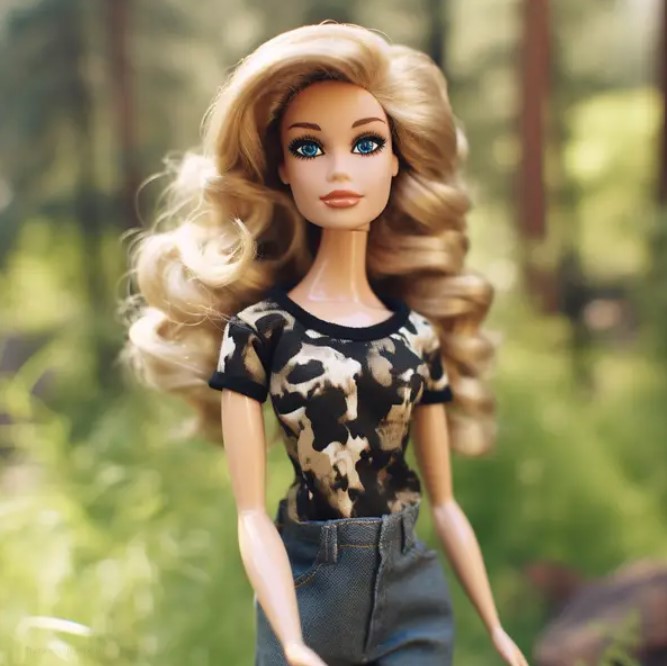 This Barbie lives in one of the richest  lands filled with minerals and crystals. Idaho is also famous for its potato production, it is known as potato capital. The more potatoes the better.
13. The Lincoln Illinois Barbie
Illinois Barbie is known for her friendliness and  her claim to fame is her brilliantly tasty Chicago style deep dish pizza. This pizza will without a doubt keep you asking for more slices.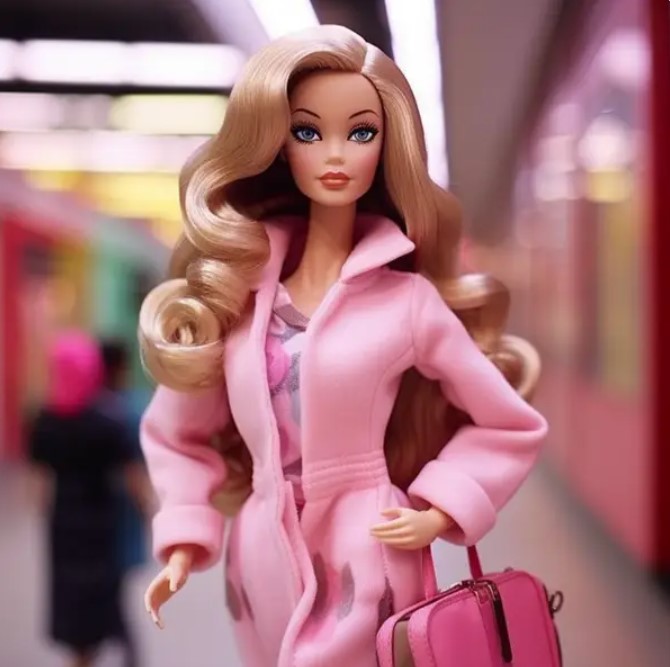 Chicago is said to be famous for some of the best pizza and hotdogs around so come hungry. It was the first state to abolish slavery and has some beautiful architecture. You wont get bored with this Barbie.
14. The Indiana Hoosier Barbie
Meet Indiana Barbie, she is quite fast. This Barbie's claim to fame is her driving skills. She can maneuver the roads skillfully and get you to your destination in to time at all.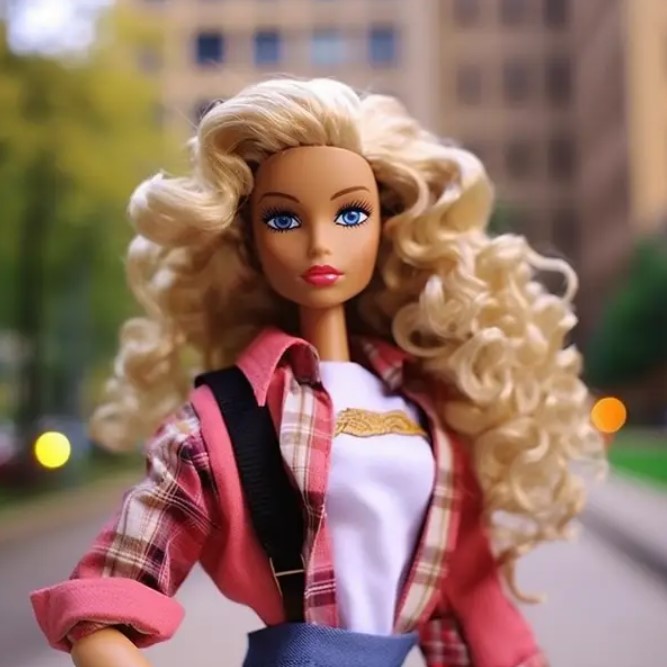 Indiana is home to the oldest automobile race in town, it is know wonder this Barbie and these residents know speed. Such a race draws hundreds of people every year in anticipation and excitement for the event.
15. The Iowa Corn Barbie
Meet Iowa Barbie, she can definitely find her way on a farm. Her claim to fame is a plate of her infamous steak with a side of spiced corn. She is sure to find her way to your heart through your stomach.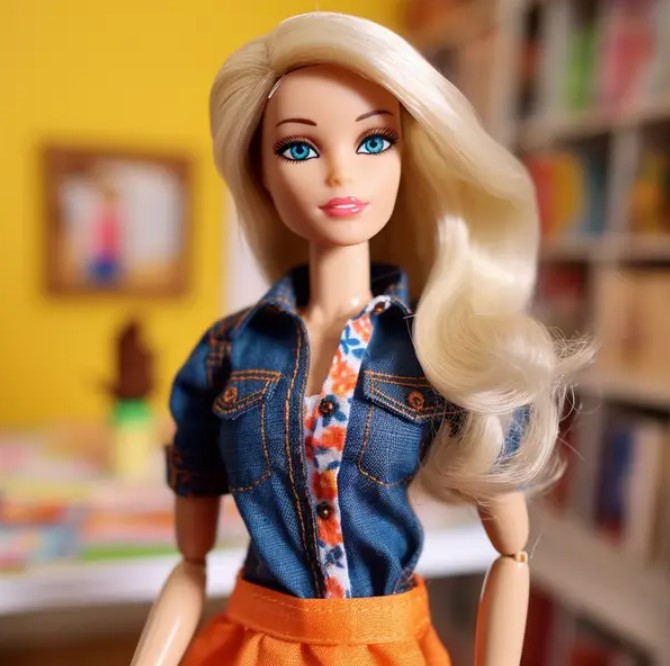 Iowa is famous for their corn, it is the corn State after all. There are corn and wheat fields as far as the eye can see. There are almost 90,000 farms in Iowa alone. Also if you like a good summer fair don't forget to tell this Barbie to show you around.
16. The Kansas Sunflower Barbie
Meet Kansas Barbie, the way to her heart is through a sunflower. This flower is native to Kansas and you will fall in love with it just like this Barbie. Her claim to fame is she hosts some of the best barbecue cook-outs in town.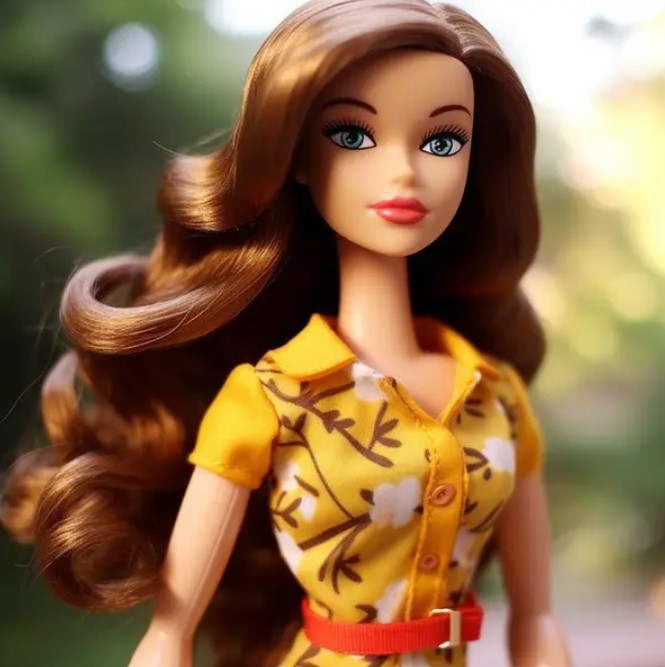 Kansas is definitely a participator of the battle of the meats. They love their barbecue down there. Not to mention some famous characters were based out of there so you're in good company, like Dorothy from the 'Wizard of  Oz' and Superman, also known as Clark Kent.
17. The Kentucky Bluegrass Barbie
Meet Kentucky Barbie, this is a Barbie you don't want to miss out on. She loves her bourbon and her Bluegrass. She is most definitely a good time and her claim to fame is her musical talents and big hair.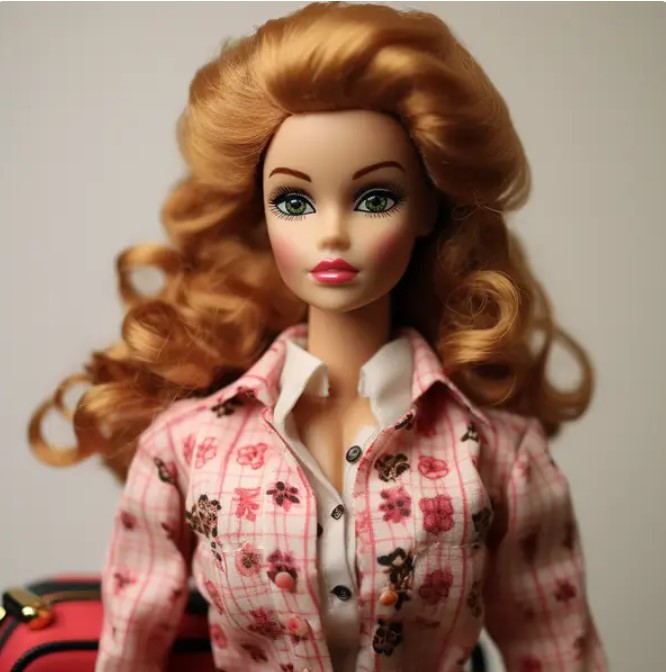 Have you every heard of the Kentucky Derby? If you haven't now is as good a time as any. These iconic races have been around since the beginning and now is the time to get on board. Don't forget your big hat, customary for attendees, bonus points if you and Barbie match.
18. Louisiana The Louisiana Pelican Barbie
Meet the Louisiana Barbie, she she surely knows how to have a great time and is as polite as they come. She can make some of the best gumbo in the state. Her claim to fame is that she can tell some of the best ghost stories.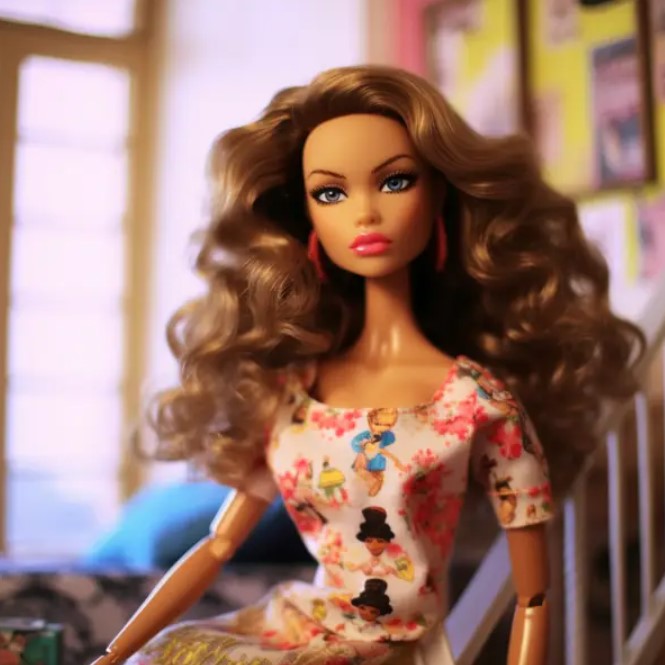 Louisiana is infamous for their unforgiving and unpredictable weather but it doesn't make it any less beautiful and culturally rich.  It is more famously known as one of the most believed to be haunted cities in America.
19. The Maine Pine Tree Barbie
Meet Maine Barbie, she is definitely serving main character energy. Her claim to fame is that she makes some of the best lobster rolls money can by, they are so tasty they're priceless.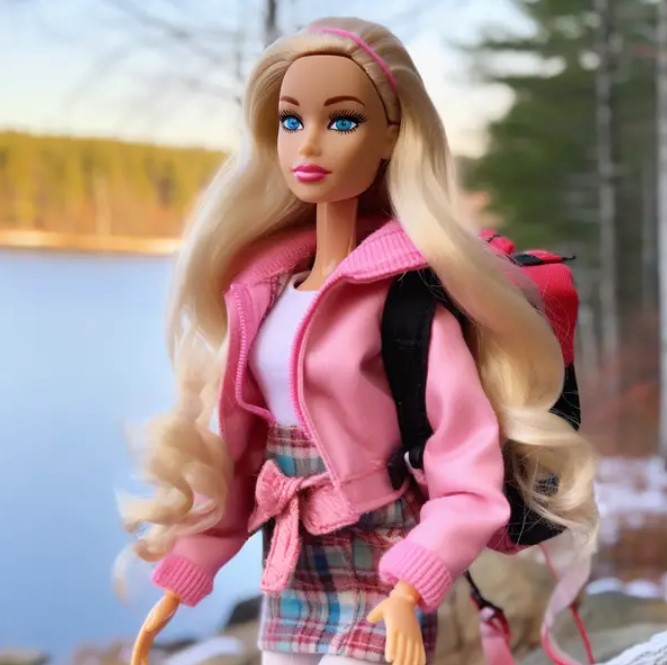 Maine's lobster rolls are usually served chilled with mayo in between two mouthwatering buns.  About 90% of Maine is covered by forests so there are lots of hiking trails to choose from. This Barbie loves to hit up the trails on her time off.
20. Maryland Free Barbie
Meet Maryland Barbie, she loves eating seafood and going to the local festivals. Her claim to fame is that she always has her spices on hand so you will never fear tasteless food ever again. Her favorite spice of choice is nonother than 'Old Bay.' seasoning.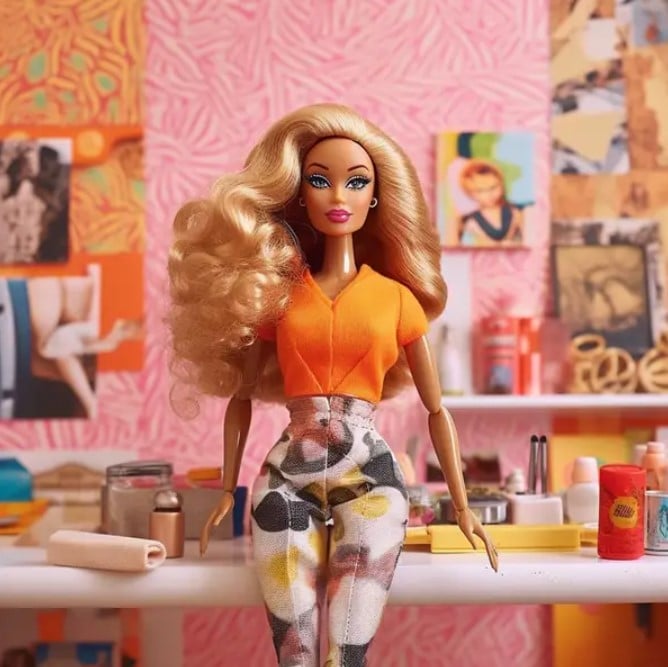 Maryland is most famous for its Chesapeake Bay Blue Crab and these locals will use any excuse to talk about it. They also have some beautiful mural art scene in Baltimore. This Barbie loves her art as a result.
21. The Massachusetts Bay Barbie
The Massachusetts Bay Barbie is wicked smart under those lushes blonde locks. Her claim to fame is her wit and her sharpness. She has one of the biggest hearts.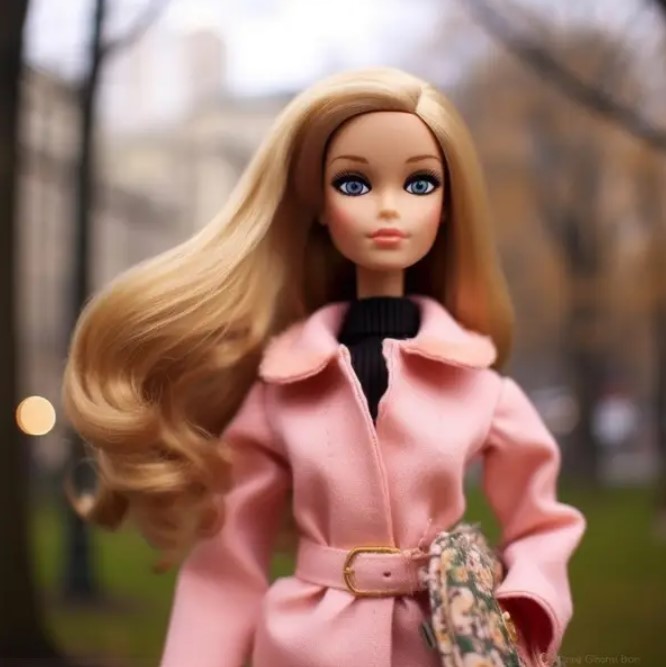 This Barbie's home is famous for housing the original 'Dunkin Donuts' as well as some very memorable and historical events. It is probably why this Barbie loves her history. Massachusetts is home of the first Thanksgiving and the Boston Tea Party.
22. The Michigan Wolverine Barbie
It's always nice to meet this Michigan Barbie because she is always nice. This Barbie's claim to fame is how inventive she is. You will always have a game to play if you're with her.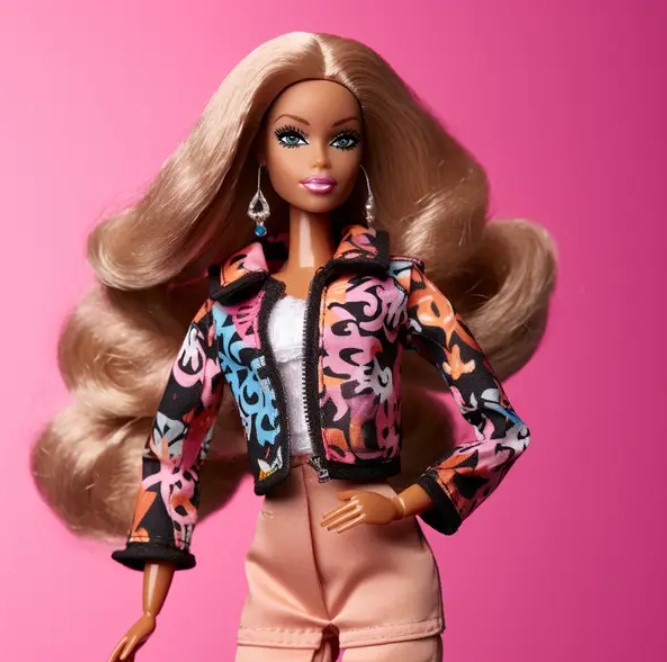 Michigan is known for its automobile industry and its great lakes. You don't have to fear not being able to get around here, there is no shortage of cars. Hop into Barbie's pink convertible for a ride.
23. 10,000 Lakes Minnesota Barbie
Meet Minnesota Barbie, she has the best manners. This Barbie's claim to fame is how tight knit she keeps her Barbie community. She and her Barbie friends and family are super involved in making the community a better place.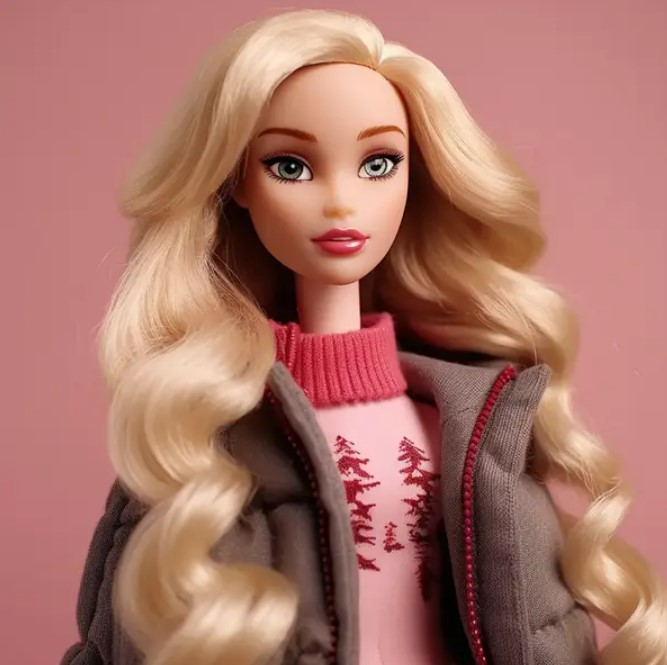 Minnesota is home to more than 15,000 lakes and the world's largest mall. Mall of America has everything a Barbie could want, why would anyone want to leave? There is even an indoor theme park.
24. Mississippi Magnolia Barbie
Meet Mississippi Magnolia Barbie, her claim to fame is that she can tell as story better than you. As a skilled storyteller, this barbie can make even the most mundane of instances sound interesting.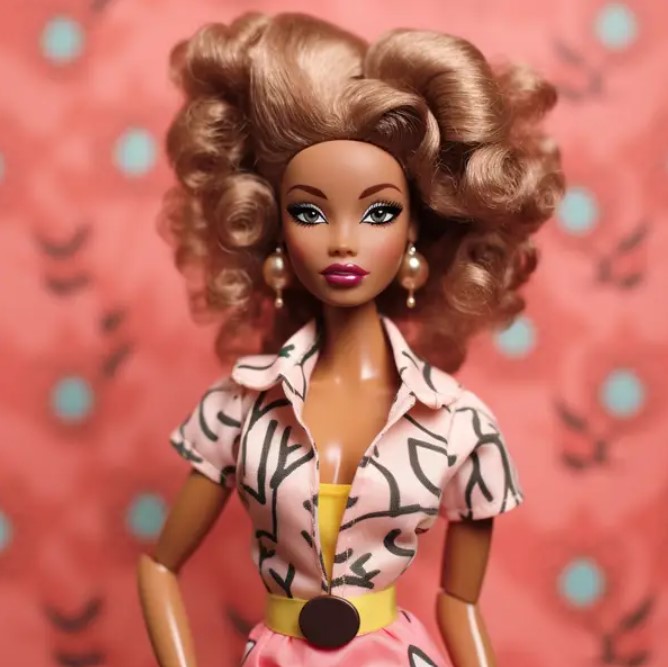 Mississippi is known for its cotton fields and being the birthplace of Blues music. This Barbie has rhythm like you've never seen before on the dance floor.
25. The Missouri Show Me Barbie
Meet Missouri Barbie, she has all the time in the world and her favorite dessert is ice cream. Her claim to fame is that she is one of the nicest Barbies. Even if she is in a hurry she will always make the time to stop and chat.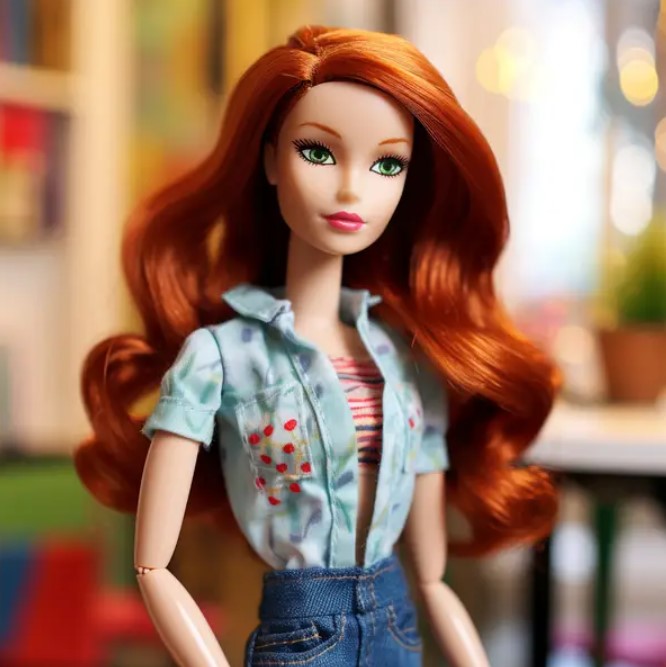 Missouri is most recognizable for its 'Gateway Arch' and is home to the American Jazz Museum. This state even has an official dessert, the ice cream cone. It makes sense that it's their state symbol.
26. The Big Sky Montana Country Barbie
Meet Montana Country Barbie, she is the ultimate country Barbie. This Barbie's claim to fame is that she is not only a skilled horseback rider but that she is a great camping partner.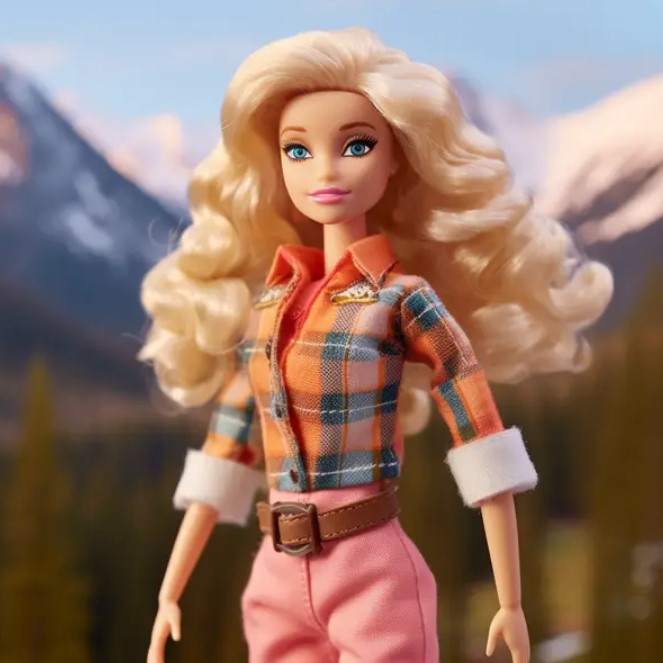 Her State is most known for its incredible views and lifestyle range. Montana has something for everyone. Montana Country Barbie is ready to take you on a ride.
27. The Nebraska Cornhusker Barbie
Meet Nebraska Barbie, her claim to fame is that she is always prepared and then some. She is protective of the wildlife in her State and cares about the greater good.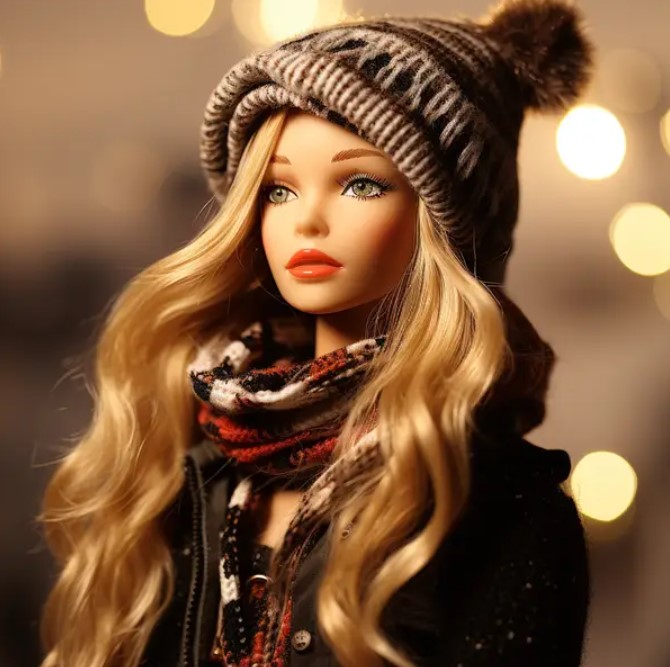 Nebraska has some of the largest farms and ranches. This Barbie loves a good Ruben sandwich, good thing it was created in her home state.
28. The Nevada Silver Barbie
Meet Nevada Silver Barbie, she is not easily impressed. This Barbie's claim to fame is that she can throw the best party you've ever been to.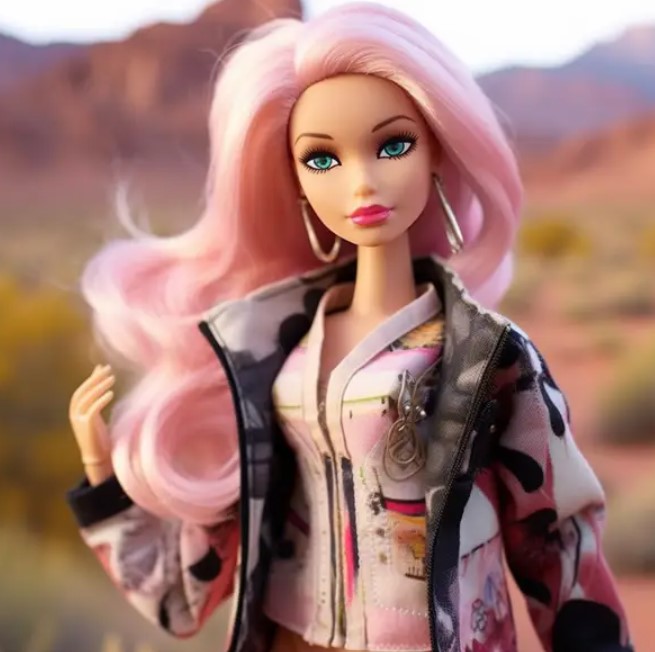 Nevada is filled with lots of glitz and glamour, it's no wonder this Barbie loves it so much. Known for its iconic Las Vegas stripe, this Barbie is always ready for a night on the town.
29. The New Hampshire Granite Barbie
Meet the New Hampshire Barbie, she is always calm, cool and collected. This Barbie's claim to fame is that she loves to home-grow her own produce. With New Hampshire land growing things in your own backyard seems to come naturally.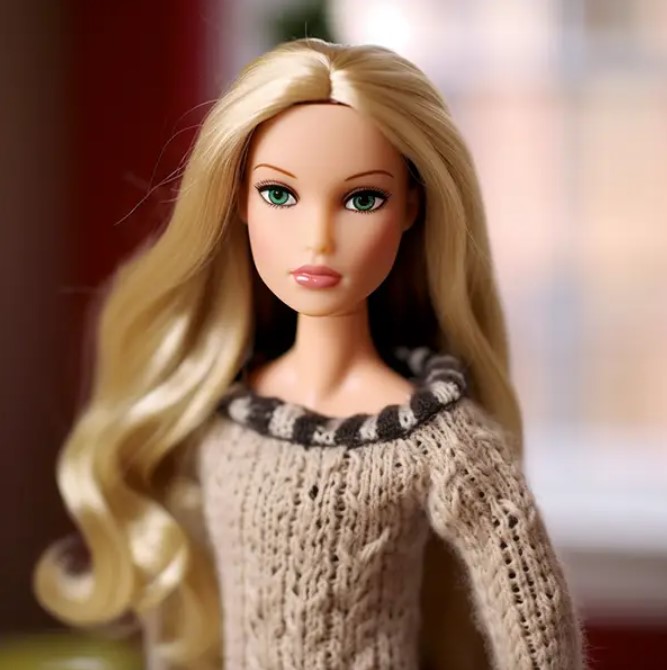 New Hampshire is famous for its granite production and its mountains. Mount Washington, is the tallest peak in the Northern Appalachians and it is said that it is the most beautiful view during the Autumn season.
30. The New Jersey Garden Barbie
Meet the New Jersey Garden Barbie, she has her own flare. Her claim to fame is that she is loud and in charge. If you have this Barbie around, you won't forget her easily.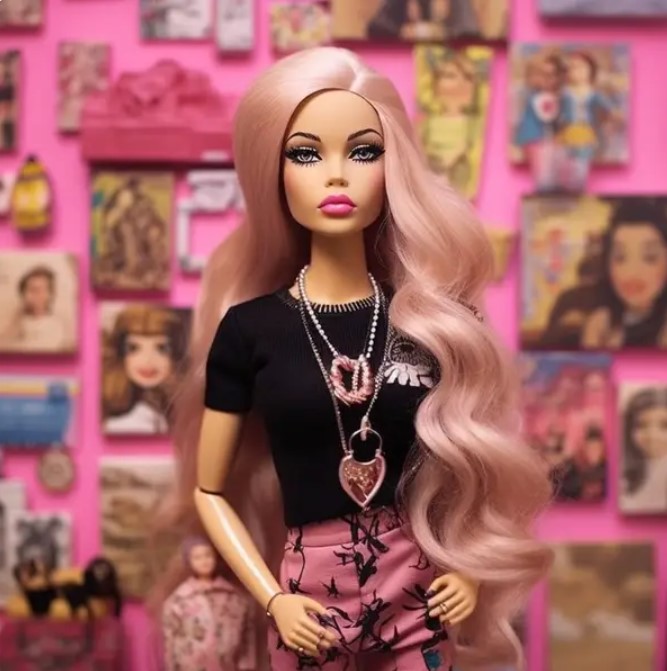 New Jersey is known for its abundant retro diners, there are over 500 and counting. Their Jersey pride runs deep and this Barbie is no exception.
31. The New Mexico Enchanted Barbie
Meet the New Mexico Barbie, she is truly enchanting. This Barbie's claim to fame is that she makes the best chili around, she is sure to spice up your life in more ways than one. Unpredictable and loveable, this Barbie is a doll you shouldn't live without.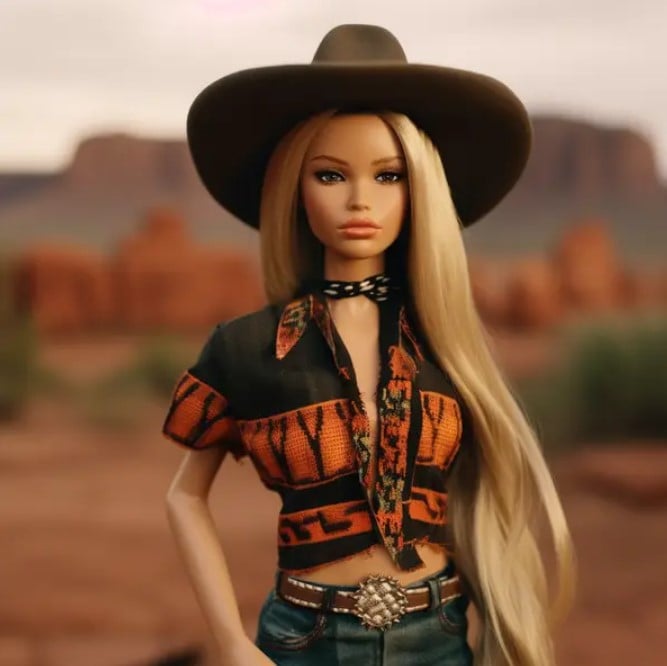 New Mexico Barbie's state houses the oldest U.S. capital and the second oldest city. Santa Fe, New Mexico is filled with culture and art that is predominantly Native American.
32. The Empire of New York Barbie
Meet the Barbie of New York, she is a fast talker as she is a walker. New York Barbie is always in a hurry to get to somewhere important, her time is limited. This Barbie's claim to fame is that she is a fashion icon. You only need a moment to spot her in a crowd and her State is filled with them.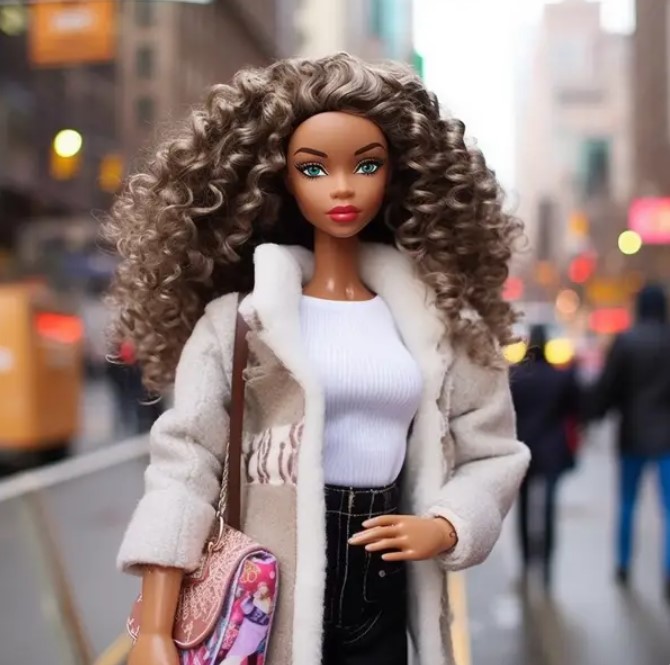 New York State is famous for being a leader in the fashion, art and finance industries. This fast paced state is not for the weak hearted, just ask this Barbie.
33. The Tar Heel North Carolina Barbie
Meeting North Carolina Barbie for the first time can be overwhelming.  Her claim to fame is her extreme love of college sports and  NASCAR and she has the knowledge to match it. Ask her anything.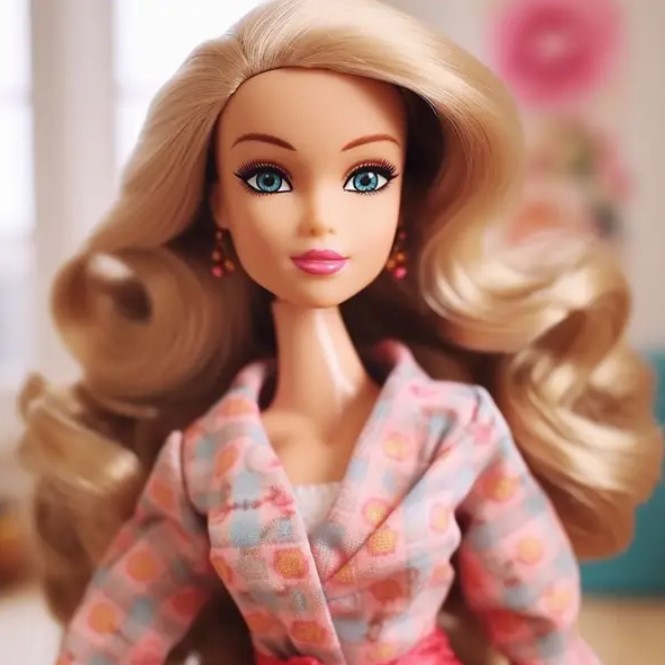 This Barbie's State is home to NASCAR and good old barbecue and biscuits. She may tire you out with all this comfort food. North Carolina Barbie would eat these biscuits for breakfast, lunch and dinner if she could.
34. The Sioux North Dakota Barbie
Hello North Carolina Barbie, she is one-of-a-kind. This Barbie's claim to fame is that she enjoys some pretty unique food combinations, like Lutefisk a dried whitefish. Such food delicacies are on brand for North Carolina.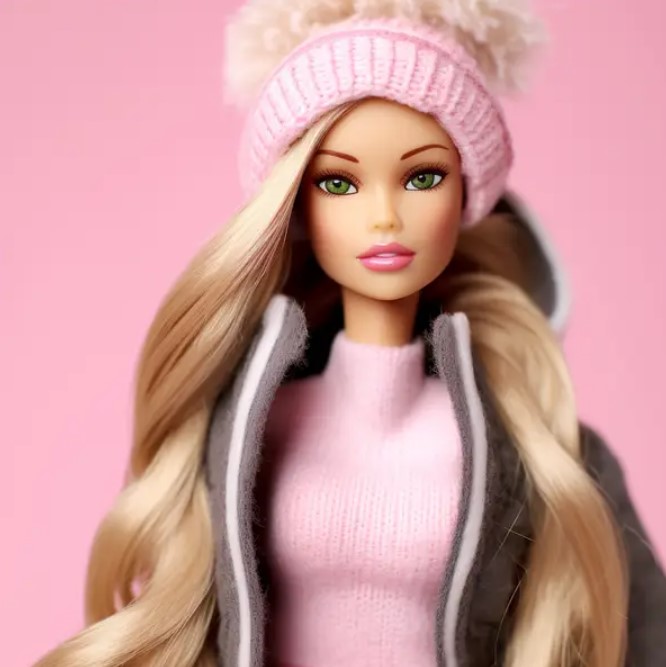 North Carolina is most famous for its varied landscapes and some of the loveliest white sand beaches. This North Carolina Barbie also loves being outside; with such views in sight, we don't blame her for it.
35. The Buckeye Ohio Barbie
Meet Ohio Barbie, she is easy-going and is the easiest to get along with. Her claim to fame, you may be wondering, is  that she can make Buckeye candy in her sleep and eat them just as fast.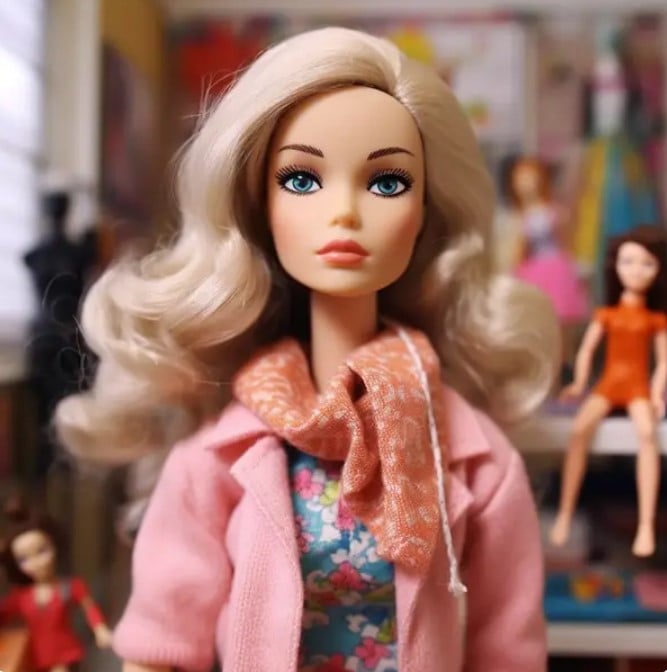 Ohio is known for its love of the Buckeye candy so it's no wonder that this Barbie loves it just as much. If you're visiting with Barbie, make sure she takes you to eat their famous chili, onions, cheese, and spaghetti galore.
36. The Sooner Oklahoma Barbie
Meet Oklahoma Barbie, she loves her fried food. This Barbie's claim to fame is that she is prepared for every and any crisis that comes her way. If there is a problem, Barbie is ready to solve it.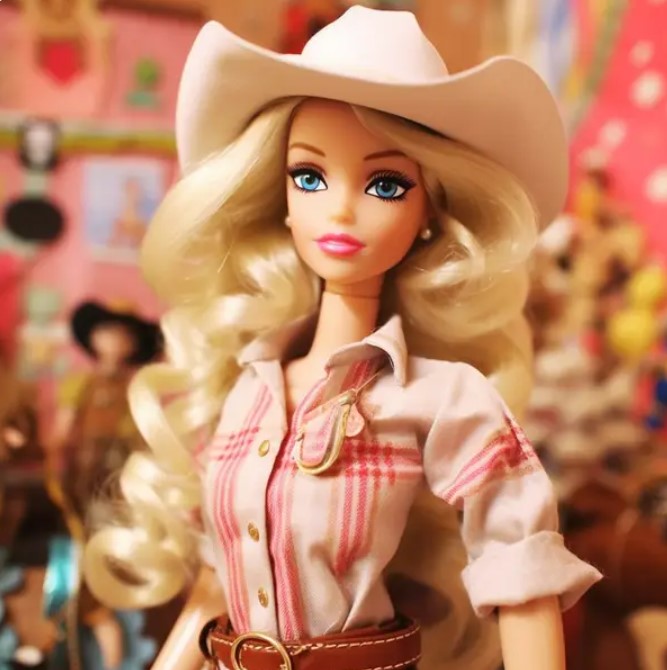 Oklahoma is known for its tornados and casinos. Make sure if you come visit to check the weather before you leave your house. If you aren't dressed for the weather, don't worry though, Barbie has another jacket on hand.
37. The Beaver Oregon Barbie
Meet Oregon Barbie, she is as interesting as she is eclectic. This Barbie's claim to fame is that he is always ahead of the trends. If something is popular, it's safe to say Oregon Barbie has already done it and forgotten about it.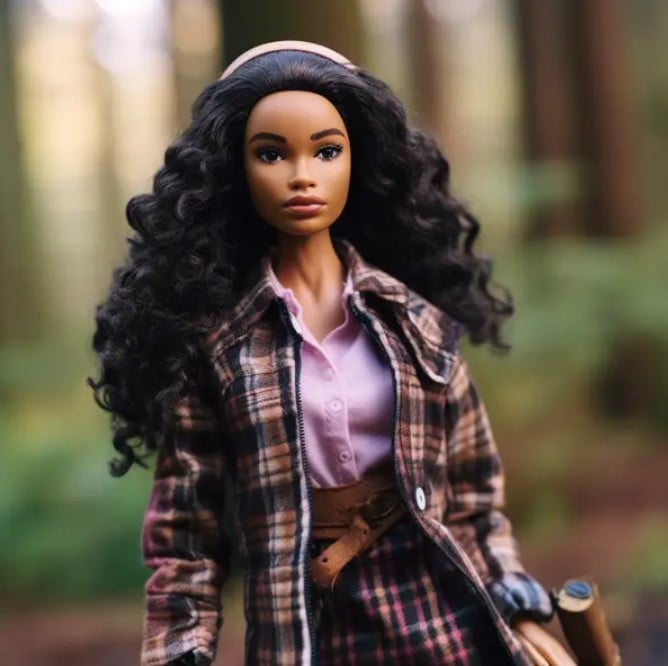 Oregon has a wonderful coastline and countless places for craft beer to choose from. It is home to the Nike brand so you best believe that people around here take very comfortable shoes seriously, including Barbie.
38. The Keystone Pennsylvania Barbie
Meet Pennsylvania Barbie, if you ask her for directions you may not get a clear answer. Her claim to fame is that she measures things in time not distance.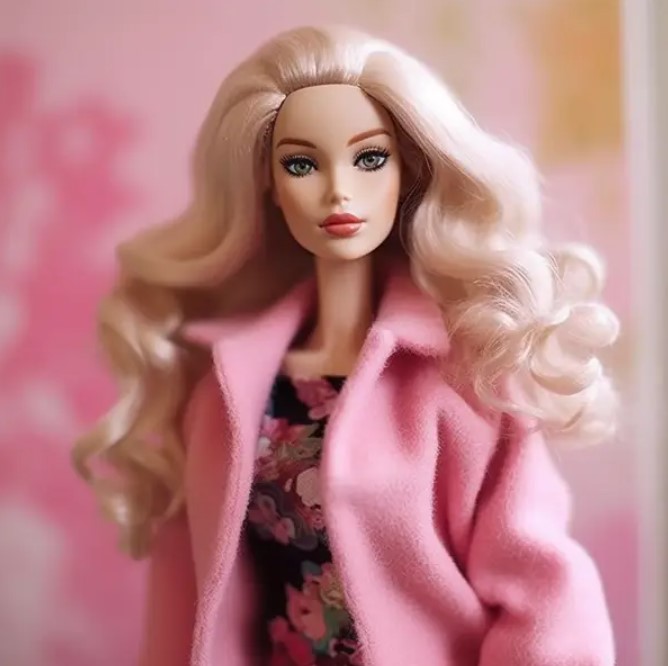 Pennsylvania is a famous State for American history, like that of the Liberty Bell. Home to Hershey's chocolate, you can't help but come out of this state with a smile. This Barbie sure loves her chocolate as well.
39. The Ocean Rhode Island Barbie
Meet Rhode Island Barbie, she has Italian roots. Her claim to fame is that she is fearless and nothing can phase her easily.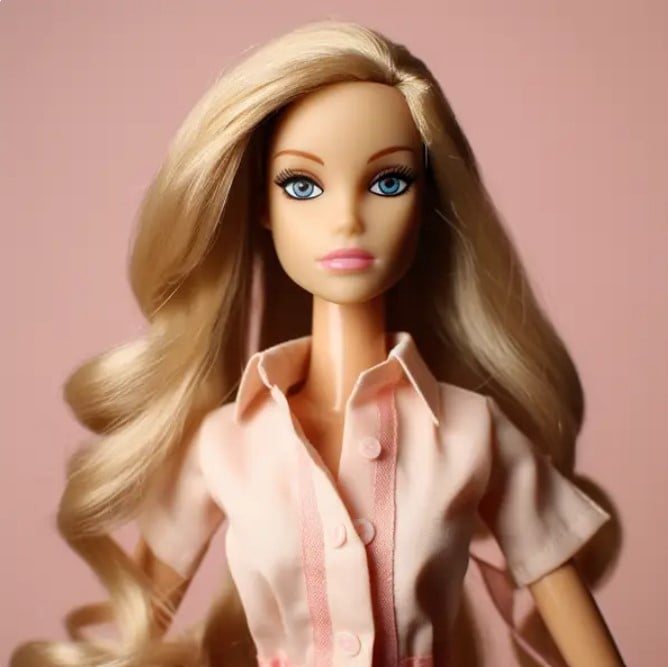 Rhode Island State is known for how small it is, but it's still mighty, just like this Barbie. Their state drink is called 'Coffee Milk,' and Rhode Island Barbie loves drinking it in the morning just like any other local.
40. The Palmetto South Carolina Barbie
Meet South Carolina Barbie, she has a great deal of integrity. This Barbie's claim to fame is that she will kill you from kindness, that's how sweet she is.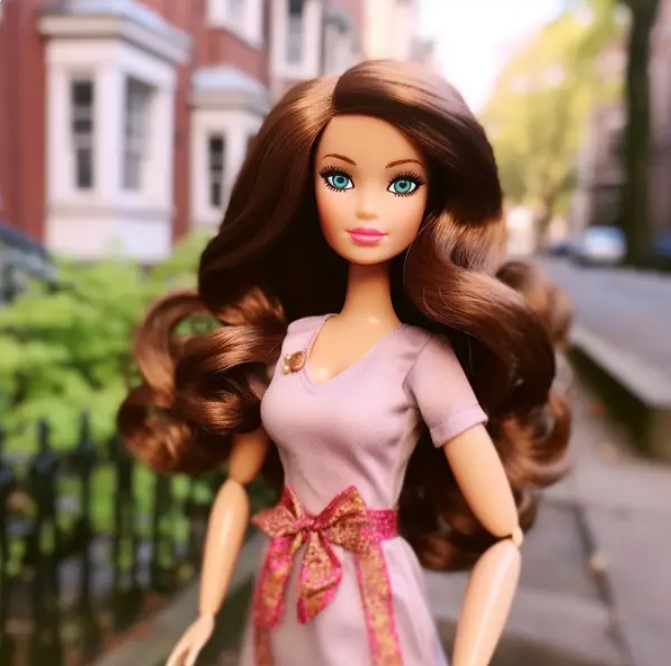 South Carolina is most famous for its beaches and channel islands. Shrimp and Grits seem to be a staple in their diet and they throw some of the best dinner parties known to man. It's no wonder South Carolina Barbie has such great southern hospitality.
41. The Mount Rushmore South Dakota Barbie
Meet South Dakota Barbie, she is unapologetically herself. The Barbie's claim to fame is that she is completely self-sufficient, like most people in this state, she relies on sustainable and independent methods to thrive.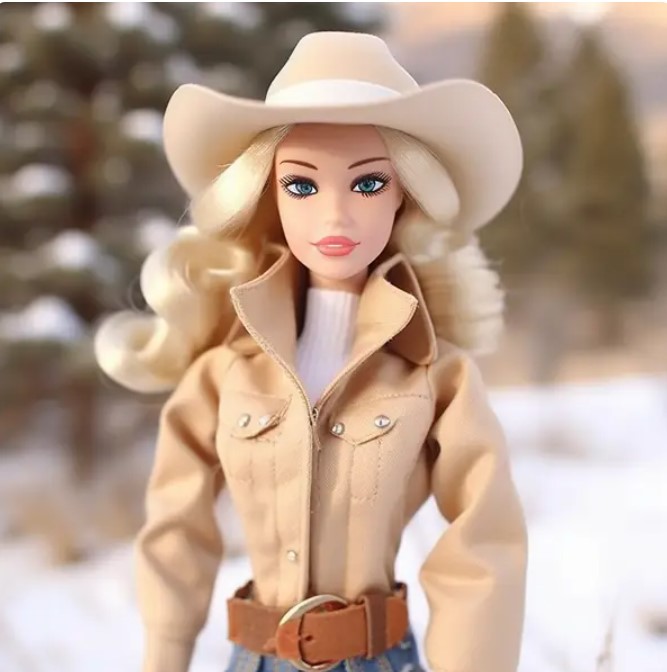 South Dakota is most well known for the historical Mount Rushmore, this mountain showcases some very significant presidents in history, such as George Washington, Thomas Jefferson, Abraham Lincoln, and Theodore Roosevelt.
42. The Volunteer Tennessee Barbie
Meet Tennessee Barbie, she is the ultimate country girl. Country music is in her DNA and in her soul. This Barbie's claim to fame is that she can pair her cowboy boots with any outfit.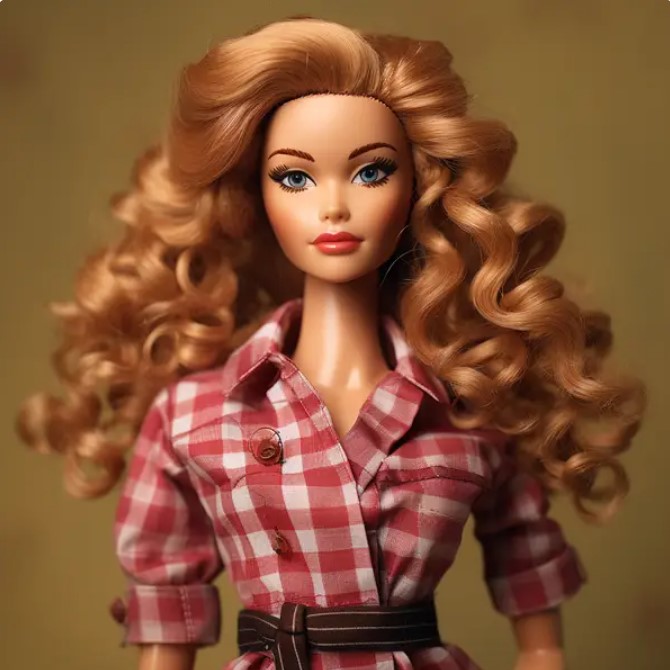 Tennessee is known for its rich musical scene  and being the home of the legend Elvis Presley. This Barbie is without a doubt in excellent company.
43. The Lonestar Texas Barbie
Meet Texas Barbie, she loves her freedom and her barbecue. This Barbie's claim to fame is that she always goes big. In Texas if you're going to do something you pull out all the stops.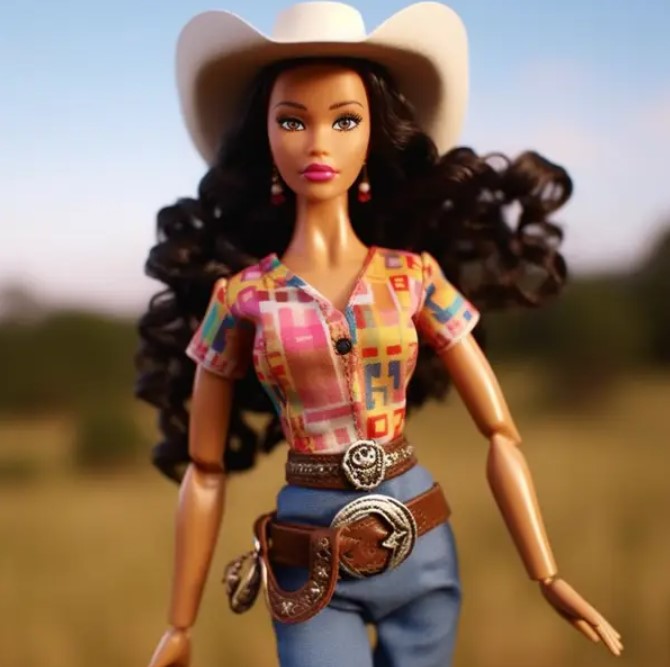 There is a famous Texas saying, "Everything is bigger in Texas" and it seems to hold true. The Texas attitude is its own personality and lifestyle rolled into one.
44. The Beehive Utah Barbie
Meet the Utah Barbie, she is a spiritual one. She loves being one with her surroundings. This Barbie's claim to fame is that she has some of the biggest families around. Family events are basically defined as the more the merrier.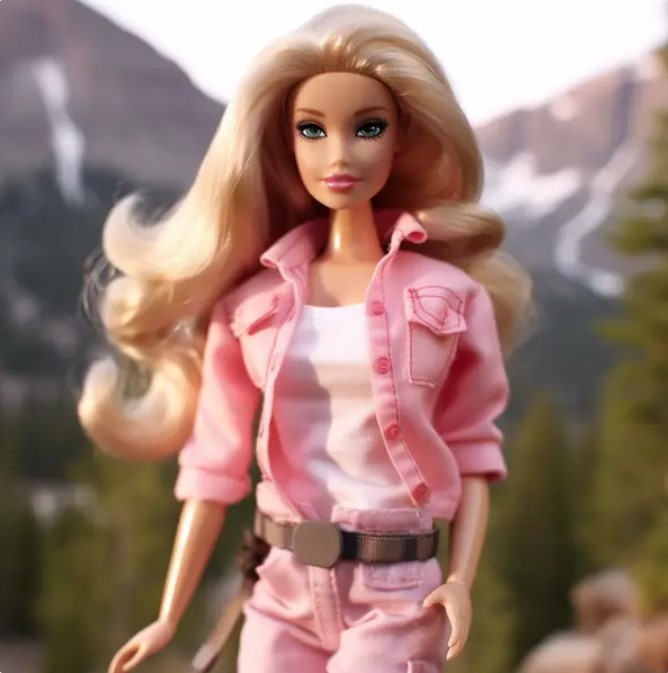 Utah is known to be filled with salt flats and the largest saltwater lake located in the Western Hemisphere. These locals work hard to maintain an honest lifestyle and this Barbie is no exception.
45. The Green Mountain Vermont Barbie
Meet the Vermont Barbie, she is highly observant to her surroundings and loves putting maple syrup in everything. Her claim to fame is that she can spot a none local from a mile away.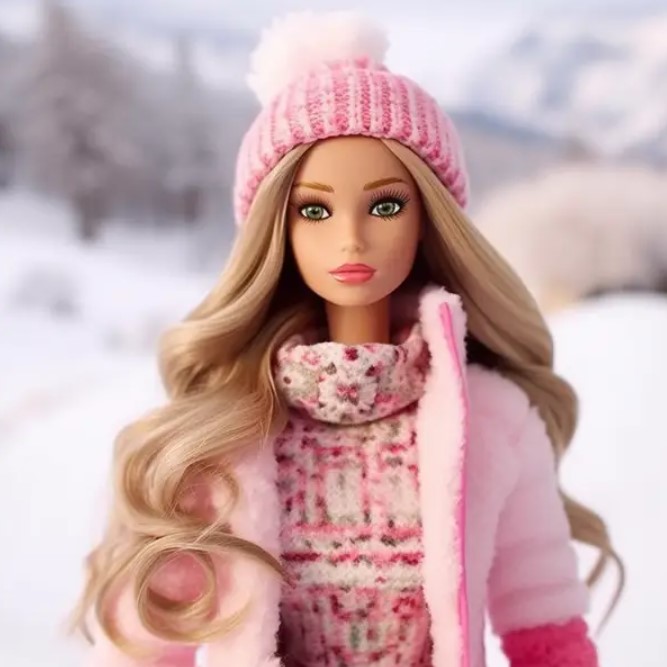 Vermont is known to be one of the highest producers of maple syrup in the country. They are also home to the famous ice cream, Ben & Jerry's. Being in this State is sure to be a sweet treat.
46. "Old Dominion" Virginia Barbie
Meet the Virginia Barbie, she has some of the best vanity plates on her car that we have ever seen, we'd expect nothing less from Barbie in her fabulous pink car. Her claim to fame is that she is the ultimate history buff. Ask her anything!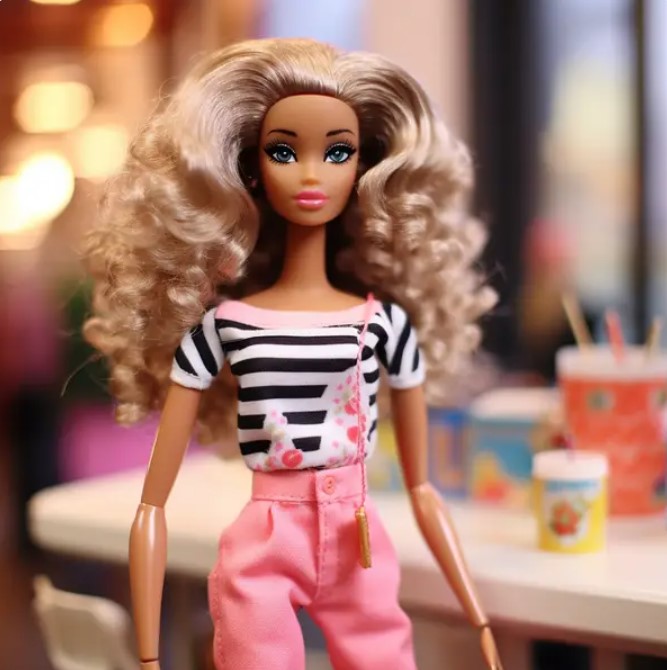 Virginia is the birthplace of 8 different presidents and have the highest percentage of car vanity plates. It is safe to say these locals try to put their personality into wherever they are and wherever they go, including this Barbie.
47. The Evergreen Washington Barbie
Meet the Evergreen Washington Barbie, she has the ultimate 'green thumb.' This Barbie's claim to fame is that she makes the best coffee in the state and her garden's produce wins at almost every state fair.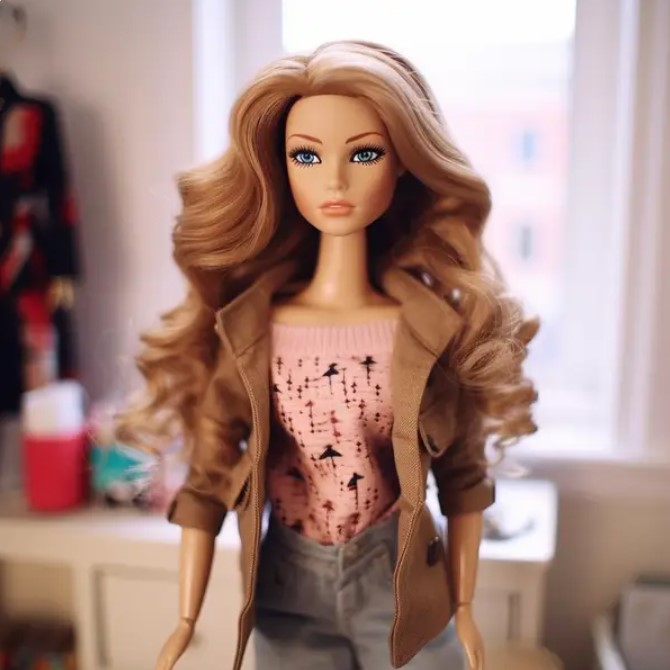 Washington Barbie, lives in the state most famous for being the original Grunge music scene and having the first Starbucks, not to mention some beautiful hiking grounds. Whether you're more into coffee grounds than being outdoors this place has something for everyone.
48. The Mountain West Virginia Barbie
Meet West Virginia Barbie, she loves the mountains and eating hotdogs in a way that only West Virginians know how. Her claim to fame is that she can out eat you in any hotdog eating or making contest at any State fair.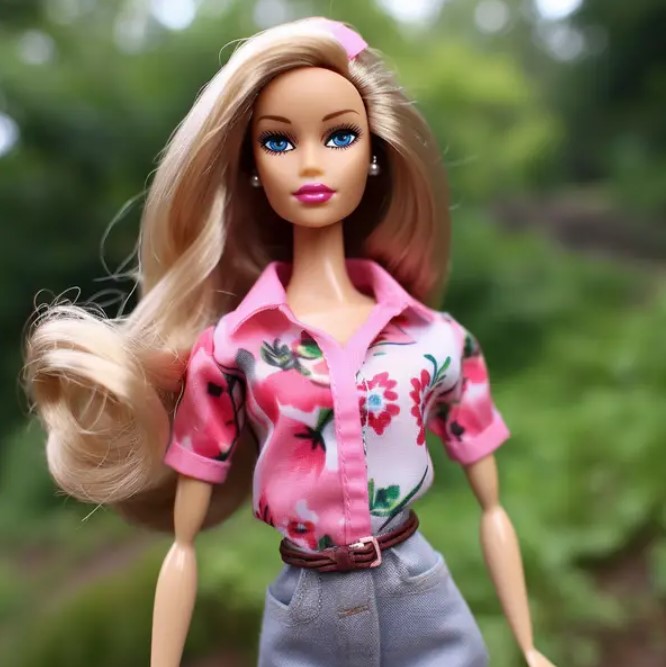 In West Virginia hotdogs go hand-in-hand coleslaw and chili. Coleslaw is a condiment in its own right and we're not sorry about it. You have not lived until you've had a hotdog the West Virginia way, definitely ask this Barbie to make you one.
49. "America's Dairyland" Wisconsin Barbie
Meet Wisconsin Barbie, she lives in the land of the cheese. This Barbie's claim to fame is that she loves her camouflage, she has been known to double these outfits for events and somehow always makes it work. She can go from day to night in a matter of seconds.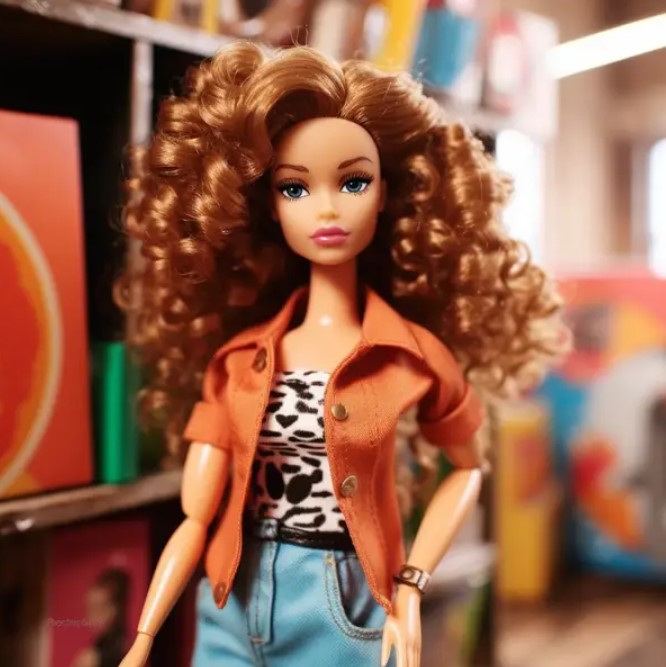 Wisconsin is known for its cheese and butter, you won't have a shortage of it in this State. They are known for producing the majority of America's dairy products. If you come visit you can even take a tour on one of these dairy farms.
The Equality Wyoming Barbie
Meet Wyoming Barbie, she lives in a state where cowboy culture is alive and well. Her claim to fame is that she'll eat meat at almost every meal. The meatier the better.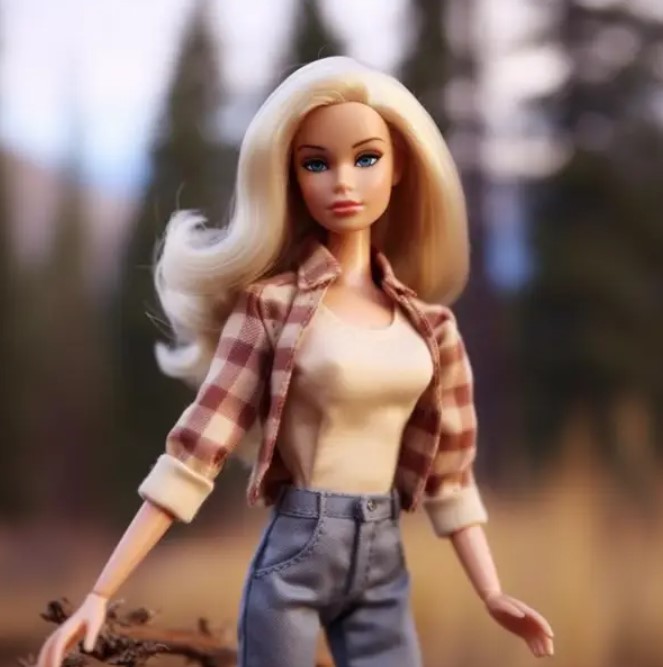 Wyoming is known to love their meats, from homemade jerky to bison. These state locals may just learn to ride a horse before they learn how to ride a bike. Horseback riding seems to be the norm around her, especially for this Barbie.