A Teen Rescued a Kitten Only To Find Out It Wasn't a Cat At All
A Teen Found a Lonely Cat and Discovered It Was Something Else
Yet, when some people do this, they don't get the result they were anticipating. In fact, that's precisely what transpired with Florencia Lobo and her sibling. Well, let's find out what happened when this duo decided to rescue a furry creature.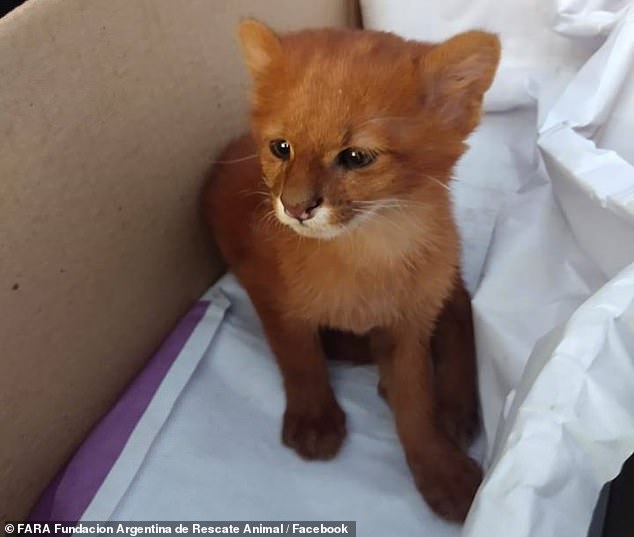 To begin with, many well-intentioned folks who come across stray kittens wish to help them. Some will take them to the vet or a rescue shelter where they'll be properly cared for. Other people may even decide to adopt the kittens and raise them in their own homes.
A Unique Surprise Happened
Have you ever fantasized about unintentionally bringing a wild animal into your home and keeping it as a pet? This Argentinean lady learned firsthand how it feels, and she should count her blessings that her "pet" remained kind to her for the duration of their time together in her house.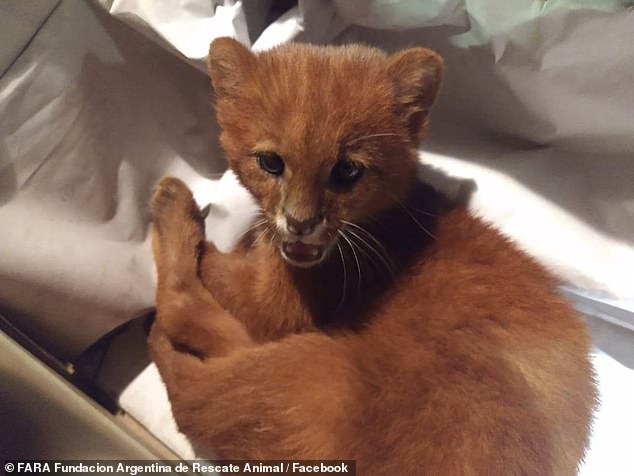 The adolescent girl who brought home a kitten from a random location only to learn it was a wildcat got the shock of her life. It's not every day an incident like this would occur, so it's only natural for her to be dumbfounded about what just happened.
How It All Began
Believe it or not, this tale began on the most typical day. Florencia Lobo said that she and her brother were enjoying a day of leisure at Santa Rosa de Leales in the northern region of Tucumán. Both teens loved sailing and the great outdoors, so we can surmise they were having the time of their lives.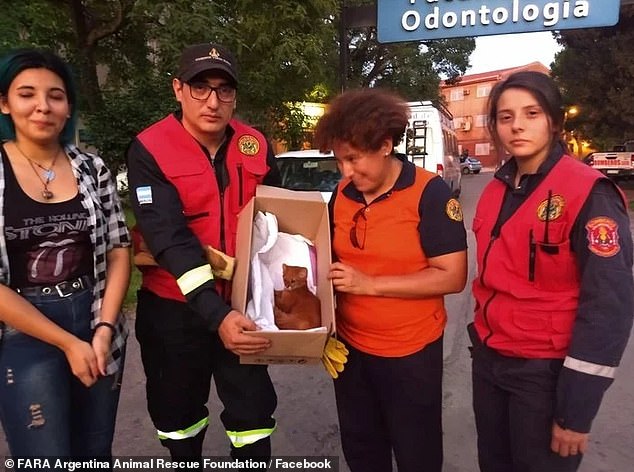 Their outing, however, came to a halt when they were interrupted by a soft wail. Of course, Lobo and her sibling couldn't make out what exactly was going on, but that didn't stop them from investigating the matter.
There Was Some Confusion at First
After a while, the pair walked around the area, looking at nearby bushes just to see if they could find whatever was making that curious noise. Finally, they saw the culprit: it was two cubs lying by the tree, crying like there was no tomorrow.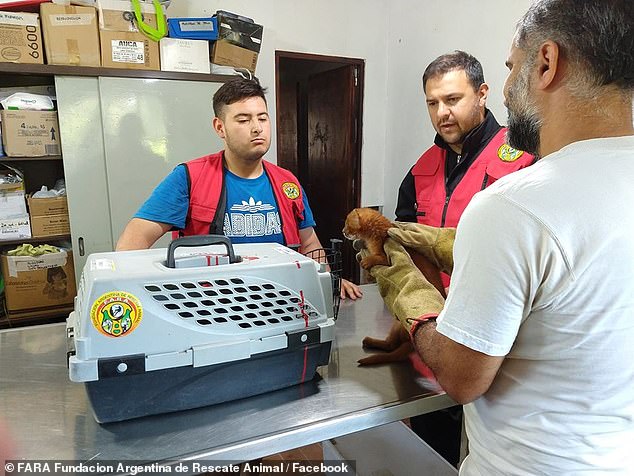 They first speculated that it was a pregnant cat who had been left alone that was making the noise. After carefully listening, they again assumed it was a bird in its final moments. The sounds were genuinely unusual, so Lobo was unsure what it was.
There Was a Shocking Discovery
In what seemed like a twist of events, they discovered a dead cat in a cave with what appeared to be her newborn kittens close to her. The young woman felt responsible for the stray cats and took them home with her. One of them was sick, but being cat aficionados, they wanted to nurse her back to health and keep both as pets.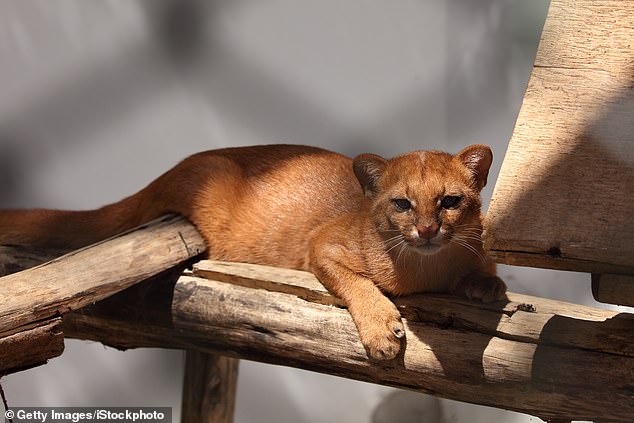 In spite of Lobo's best efforts, the female kitten she'd called Dani sadly passed away not long after she arrived at her new home. Tito, the male kitten, made it through the ordeal and quickly adjusted to his new environment thanks to Lobo's tender loving care.
A Little Ball of Energy
Would her furball be all right? Lobo wasn't used to having animals around anymore, so she was pretty worried about the outcome at hand, mainly because the doctor looked worried.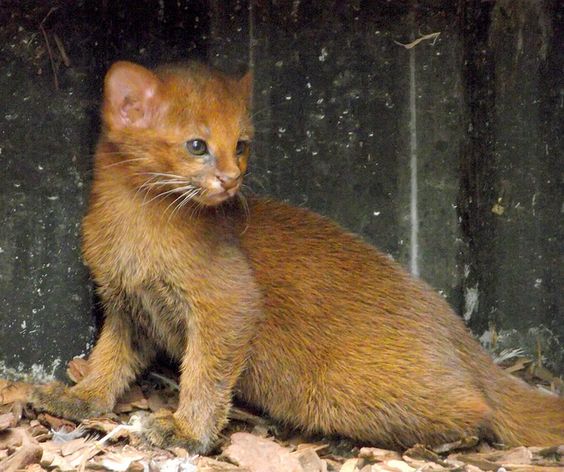 Tito was a very lively and enthusiastic creature, yet, he was not careful, which led to him injuring his leg. As a result of his carelessness, he ended up in the hospital. Lobo felt obligated to give him the finest possible care, so she brought him to the veterinarian to get him checked out and make sure he would be well. Nevertheless, the news that the doctor gave her was devastating.
A Checkup for Good Measure
Two months after Lobo and her brother discovered the two cubs, she took the living one to a local physician because he had fallen and hurt one of his legs. It was then the veterinarian subsequently determined that Tito was a jaguarundi puma.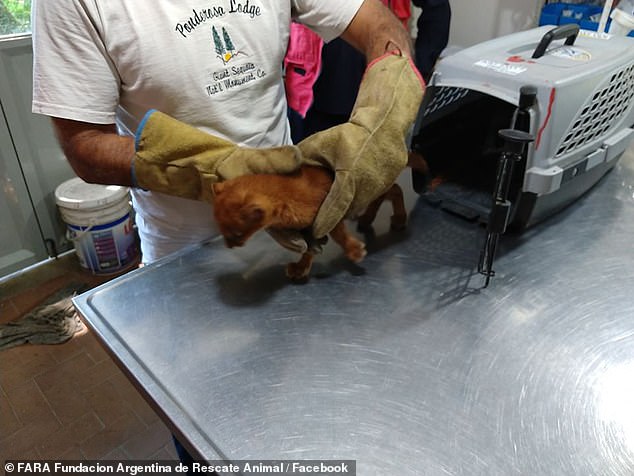 Although at first glance, the kitten appeared to be in perfect health, Lobo reasoned that it would be prudent to get him examined by a professional in order to rule out the possibility that he had any latent or underlying health problems.
A Kitty Who Loved to Play
Aside from that, why would Lobo think anything wrong about this adorable-looking feline? Who wouldn't fall in love with his furry body and curious eyes? Tito looked perfect, despite being too outgoing and active sometimes.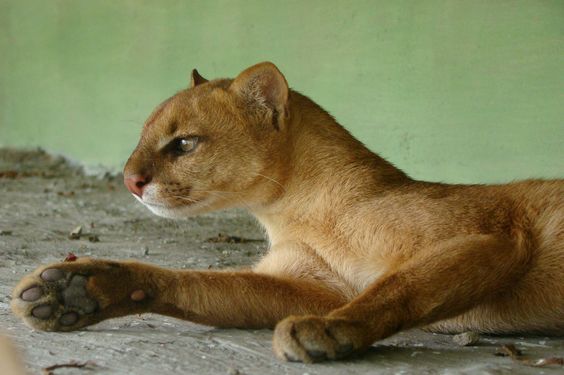 Anyone who would wonder whether Lobo had initial thoughts about what animal Tito was would be surprised to know that she didn't. Lobo thought he was just another feline, albeit quite an active one. Tito was a little too energetic, but Lobo never suspected anything sinister about him.
Just Your Typical Kitty
According to Lobo, Tito enjoys playing, biting, and running relatively quickly. He thought nothing of climbing onto the table and jumping off of it since he considered it perfectly natural. In fact, it was almost impossible to see him sitting still!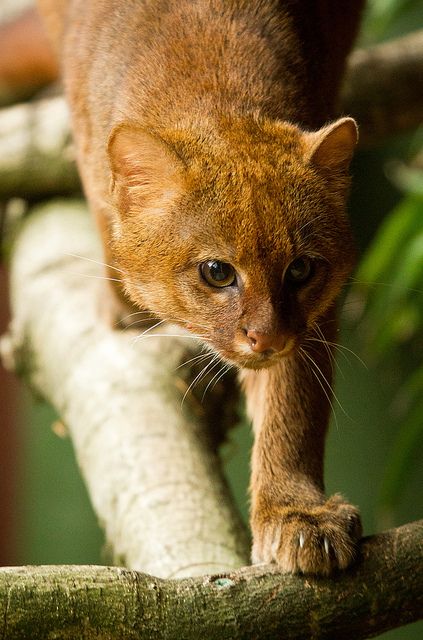 All these are normal cat behavior, and although Tito was a bit hyperactive, he was still beloved in Lobo's home. He brought a smile to their faces, primarily because Tito was full of antics. It was like having a kitty comedian who wanted nothing but to entertain whoever was around him!
It Finally Got the Best of Him
It didn't take long before Tito's behavior got the best of him. By that, we mean injuring his tiny body. Leaping from one table onto another and climbing various pieces of furniture resulted in Tito hurting one of his legs. When this happened, Lobo was apprehensive about what approach to take since some animals just need a day or two of rest.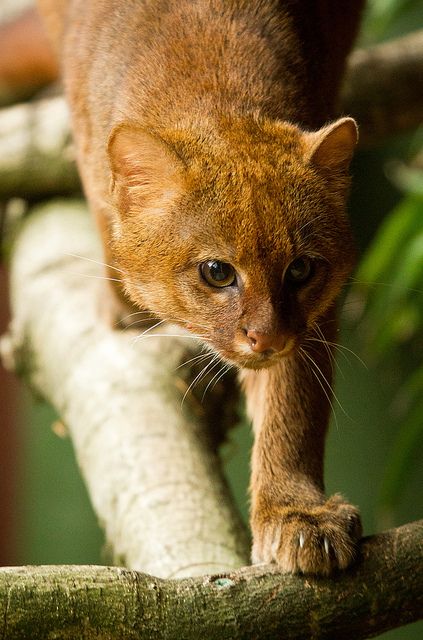 Nevertheless, Lobo also felt bad looking at Tito since he was still technically a baby. He needs all the love and care he can get! Luckily for Tito, Lobo was ready to give her all.
The Verdict Is In
The veterinarian informed her that Tito was not a typical cat; in fact, it was not even a domesticated species. As a result, she would have to relinquish him and could not go back to her house with her "pet." Yet, he was unable to identify the species, and as a result, the animal doctor advised Lobo take him to a specialist in order to learn more about her mysterious animal.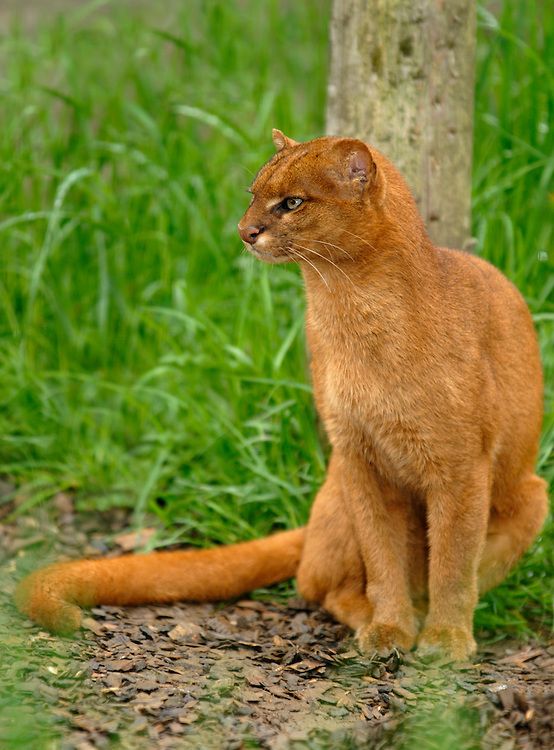 It was strange how this professional had no clue what creature lay before him. That was a baffling thought for Lobo, but she decided to keep calm and follow his advice.
Looking for the Right Answer
After carefully checking, the animal expert confirmed that Tito was really a wild cat by examining a series of photographs. The statement made by the veterinarian was verified by the animal specialist, who stated that Tito was really a feral cat. To be more precise, he was a jaguarundi puma.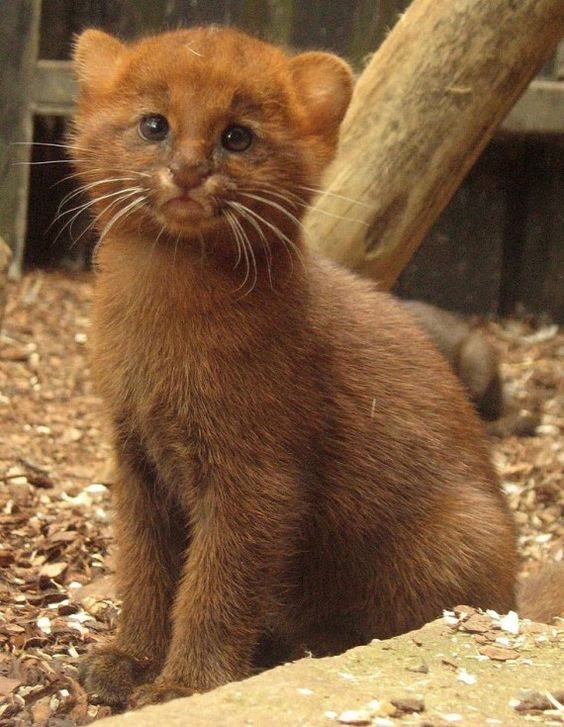 Lobo, who was a college student at the time majoring in social work, reached out to an animal specialist after contacting numerous vets who were beyond her price range. She couldn't afford the pricey doctors since she was only 18, but at least she found someone who could possibly help.
It Surprised Lobo to the Core
The young lady was aware that it was her responsibility to release the wild cat back into its native environment, so she made contact with the Argentine Animal Rescue Foundation (FARA), and members of the non-governmental organization took care of the feline.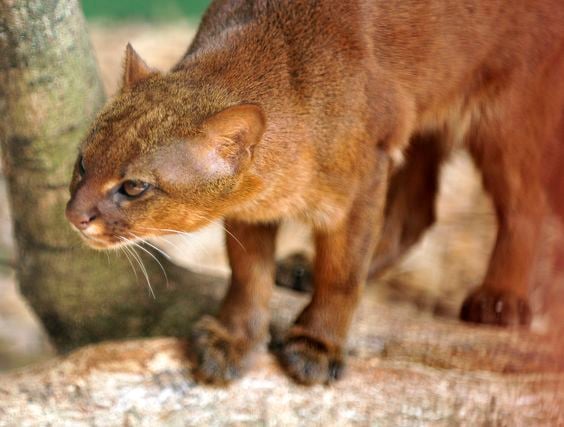 This was clearly startling information for Lobo, who had cared for and protected the little cub for a number of weeks now. Yet, despite the fact that Jaguarundi pumas only reach sizes that are somewhat greater than those of "regular" cats, they are still classified as wild creatures and should be found in their natural habitat.
She Had to Let Him Go
At the same time, Lobo voiced her worries about the effect her absence would have on his emotional state. She couldn't imagine how Tito would feel if she suddenly gave him away. The animal was abandoned at an early age, and it was hard to betray the bond they'd formed since Lobo loved Tito as any owner would.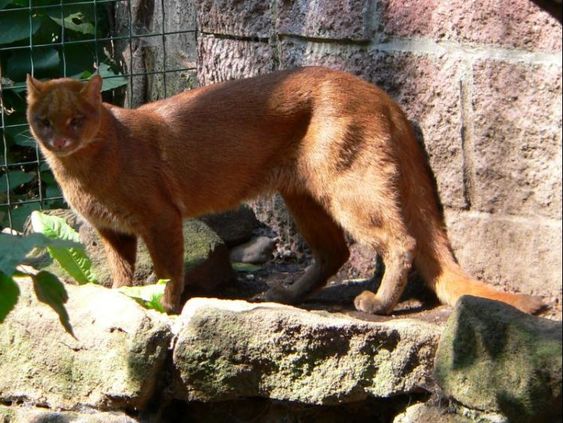 Lobo was an intelligent kid, so she understood that it was in Tito's best interest to be returned to his native habitat. Despite the fact that it was difficult for her to say goodbye to her furry companion, Lobo acknowledged that it had to be done.
Tito Will Be Loved
Due to the fact that the cubs share a close genetic relationship with cheetahs and cougars, they are classified as wild cats and should not be kept as pets. No one in their right mind would even be in close proximity to them since they might attack out of the blue!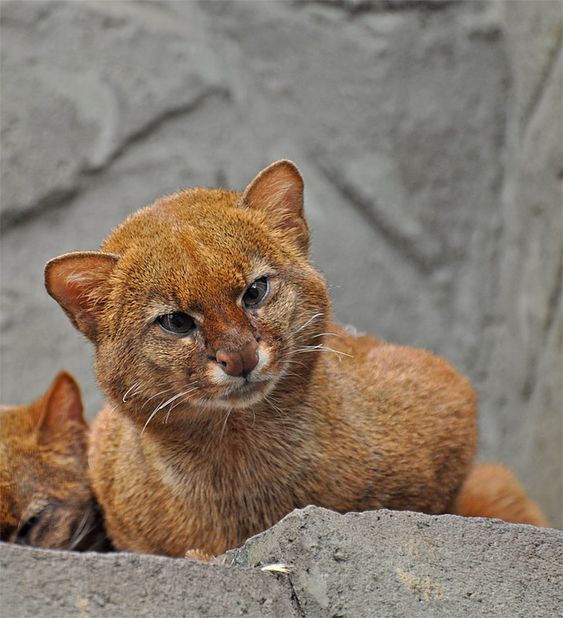 Fortunately, Lobo need not worry about Tito since he's got a bright and happy future ahead of him. Tito, a wild cat that is just three months old, will receive the necessary medical attention from the Argentine Animal Rescue Foundation before being released back into its natural environment.
A Different Kind of Animal
Since their numbers have been decreasing owing to the destruction of their native habitat, this species is now listed as endangered. The judgment was that Tito should not remain in a home setting; therefore, he was sent to the Horco Molle wildlife preserve.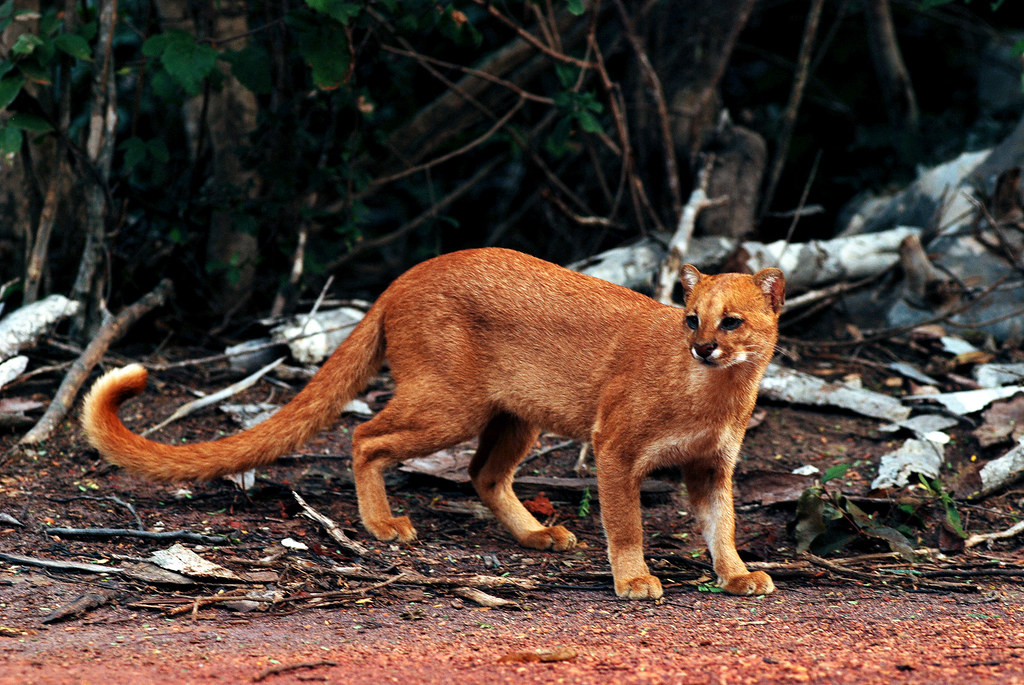 The Puma Jaguarundi, a tiny wild cat, is characterized by its short legs, large torso, and short, round ears. Various shades of black, grey morph, red morph, and foxy red make up the uniform coat. This species was originally from the southern regions of the Americas, including Arizona.
A Wild Animal in the City
Two months after the 18-year-old college student and her brother found Tito and another cub adrift, the wild cat was returned to the Argentine Animal Rescue Foundation just a few days later. It was then identified and confirmed that Tito was a jaguarundi puma, an animal prevalent in southern North America and South America.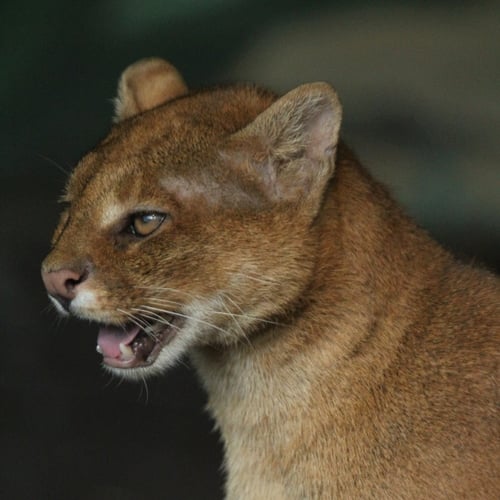 Despite being an animal lover, Lobo never thought she'd have the opportunity to keep a feral feline in her house. She didn't do it intentionally, but it was still an amusing thought!
He Needed Medical Attention
At the time, a lot of thoughts were swirling in Lobo's mind, and her top priority was Tito's well-being. She didn't want to make him feel abandoned, but at least Lobo had to ensure he was fine. Fortunately for her, she was about to get her wish granted.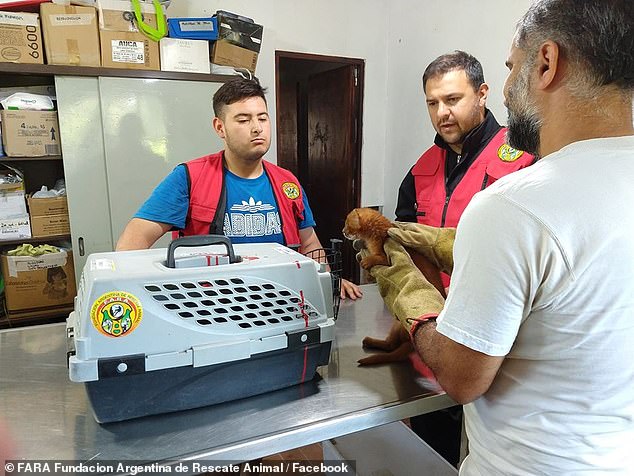 After speaking with the authorities, they assured her that Tito would get the medical care his wounded limb needed before being released back into the wild. That was all she needed to hear—as long as her kitty was attended to, then Lobo need not worry about anything else.
Lobo Reminisced About Their Time
Lobo loved to recount her stories with Tito, mainly since they were all happy memories. The student shared that everywhere she went, Tito was there, too. At home, he never went hungry; in fact, Tito could snack anytime he pleased! The feline had a great life in the Lobo household, and it would be lonely without him.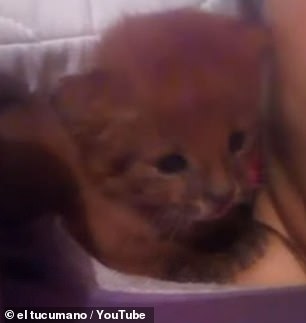 Having a pet makes life different. It gives us a sense of purpose, and sometimes, these critters can become our best friends. That's how Lobo felt in the short span of time she spent with Tito. She couldn't imagine life without him!
Making Memories With Tito
Tito was a unique animal companion—Lobo knew this even before she realized he wasn't a regular cat. As such, Lobo and her sibling always went out of their way to make him feel like their home was his. That helped Tito regain his confidence, especially since he didn't have a sibling or another furry pal to play with.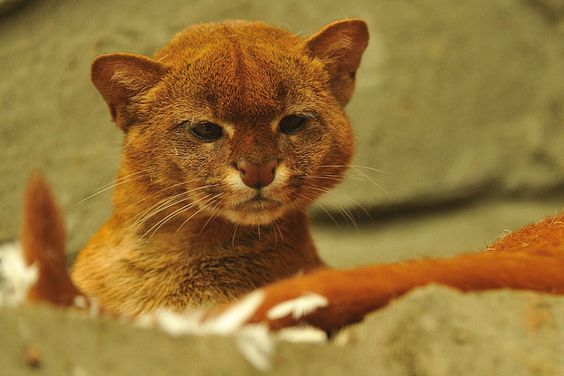 Long story short, Lobo spoiled Tito and raised him like he was truly her baby. He deserved all the attention, too, given what he's been through. So, one can only imagine how painful it must be for Lobo and her brother to give him up!
The Pros Know What They're Doing
The skilled staff of Horco Molle nature reserve is now looking after Tito. They are keeping their fingers crossed so they can get him healthy enough to release him back into the wild. Thankfully, Tito was adequately cared for during his time with the Lobos.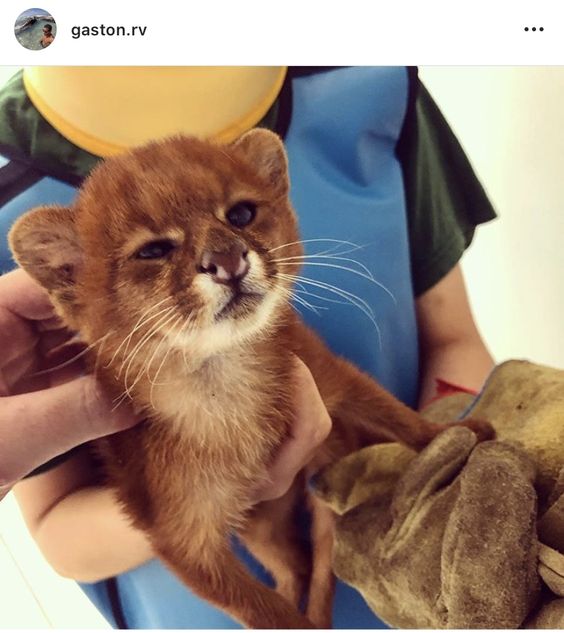 Nevertheless, unintentionally keeping an exotic species as a pet could have its own effects. There's a high chance that rehabilitating this creature to its original living space would be a failure if they don't try hard enough.
Caring for Exotic Animals Is Hard
Animals that are not native to human dwellings are considered exotic pets. The process of domestication, or selective breeding, might take thousands of years. Many animals, such as snakes, parrots, iguanas, tortoises, and even otters, are put through terrible hardships when kept as pets.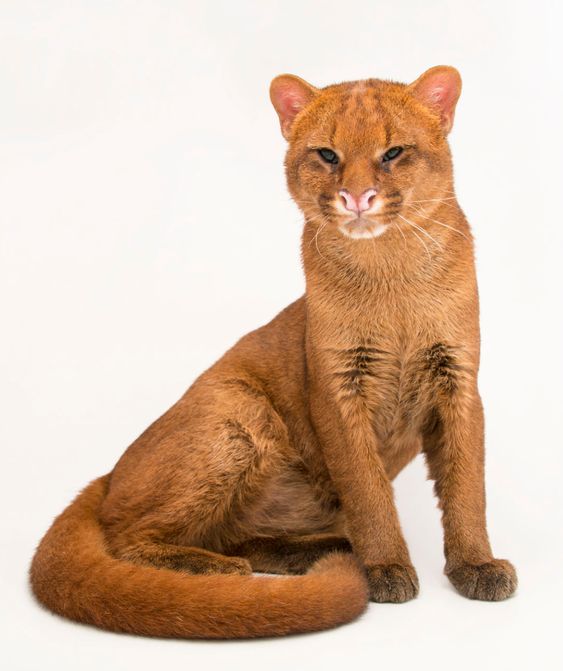 Meanwhile, domesticated animals range from pets like dogs and cats to livestock like pigs, chickens, and horses. The trade-in of exotic pets is both legitimate and unlawful. Yet, the cruelty remains the same whether the animal was reared in captivity or captured in the wild. Worse, this industry is expanding rapidly.
The Realities of Having an Exotic Pet
Humans are unable to offer the specialized care, shelter, and food that senior cats and other wild animals need. As a result, the animal's mental and physical health are compromised. They often go without the basics—like a safe place to sleep, enough to eat, enough space to move around in, and a way to regulate the temperature in the room so they can stay healthy.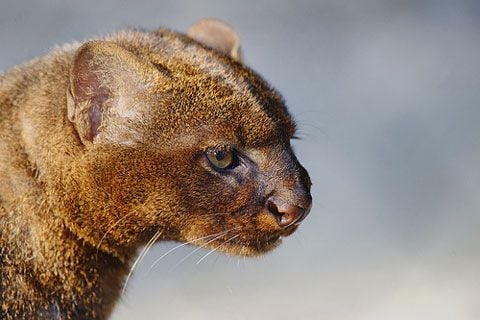 Animal welfare is being compromised, and biodiversity is under enormous and unsustainable strain as a result of the wildlife trade. A powerful way to show support for wildlife is to pledge never to acquire a wild animal as a pet.
It's Not as Easy as It Sounds
It is impossible, even for experts, to recreate a wild animal's native environment. Their responsibility is to get the animals back into shape, so they can live in the wild. They also present significant threats to the owners' health and safety. Furthermore, the famous and social media's glorification of exotic pets hides brutality and gives the trade a false veneer of legitimacy.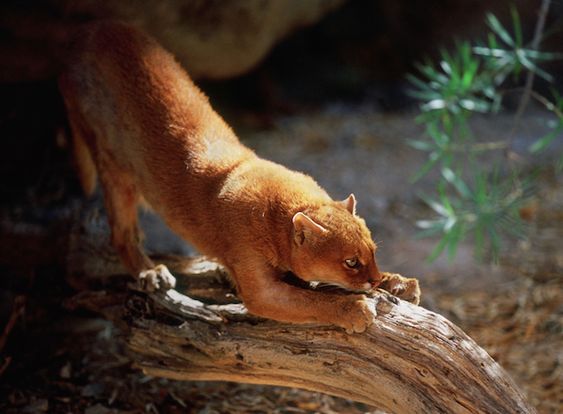 In many expert's opinion, it is inappropriate to keep wild animals as house pets. There's no denying that being held in a zoo or aquarium is vastly different from being free in the wild. So, who are we to take that away?
Be an Advocate for Animals
For those who already have an exotic pet and want to be sure they're providing for its basic requirements and keeping it as happy and healthy as possible, consulting with a veterinarian who specializes in the care of that animal is a must.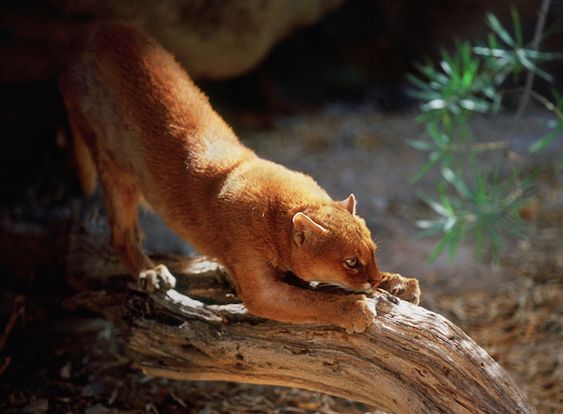 All things considered, Lobo got lucky with the puma cub being tame, and Tito got lucky with being saved by a good-hearted young girl who released him back into the wild. Who knows what would've happened if Tito got into the hands of a poacher or if the animal attacked Lobo? Let's all be glad the two of them had a good and happy ending.