A Single Mother Puts Aside Her Holiday Plans to Save a Stranger From a Deadly Blizzard
Blizzards are a nightmare for anyone involved, even more so for those who are mentally impaired. While local news and weather stations do all they can to keep people inside during cold stormy weather, not all know well enough to heed their warnings.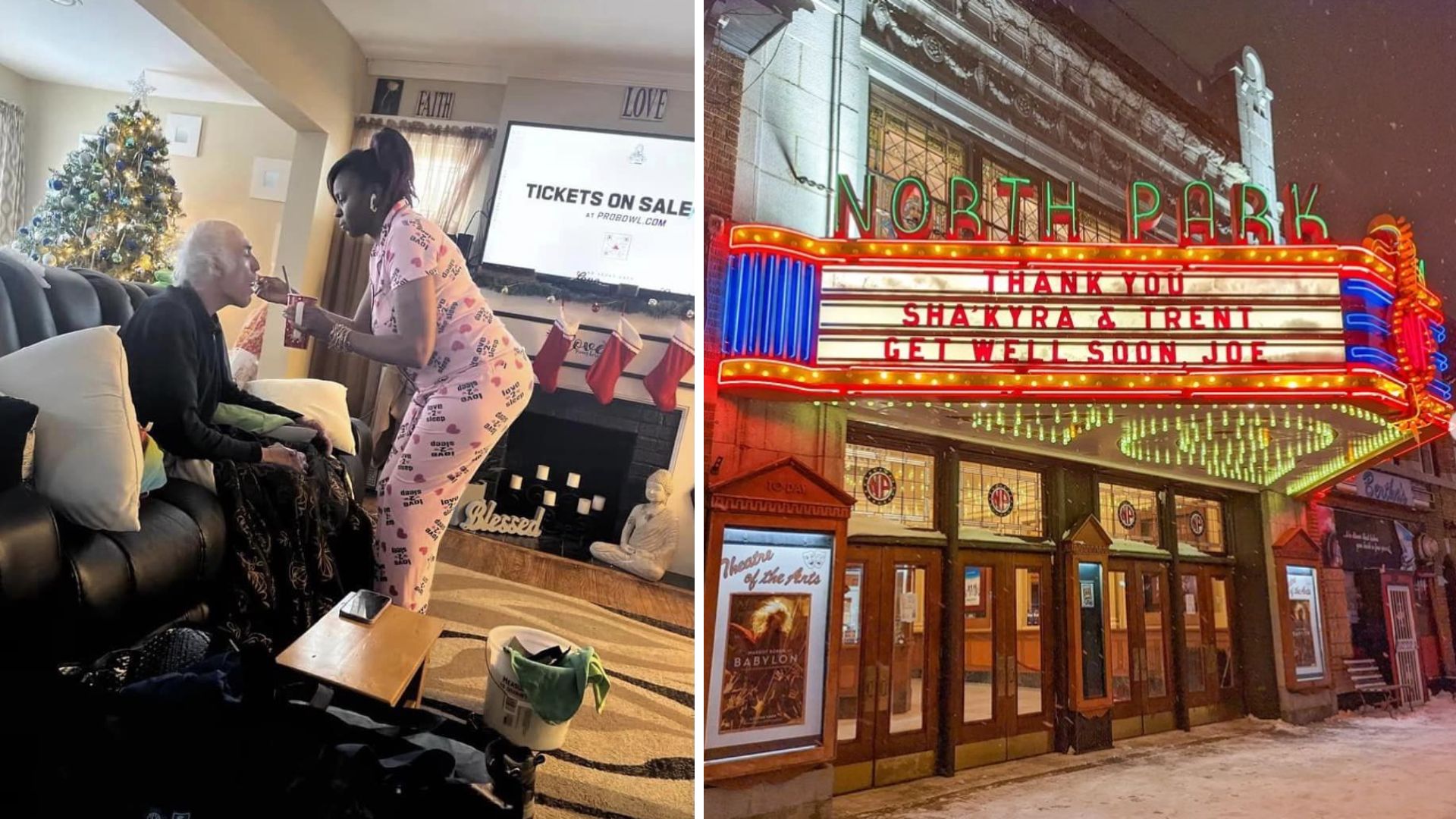 One woman, Sha'Kyra Aughtry, went above and beyond. She scraped her holiday plans and devoted her time to caring for the man who had nearly frozen to death in the storm. 
A Deadly Storm Was Upon Them
During the deadly snowstorm in Buffalo that had already claimed 31 lives, one man was spared by a kind stranger. Joe White, who is mentally disabled, had found himself stranded outside in the storm.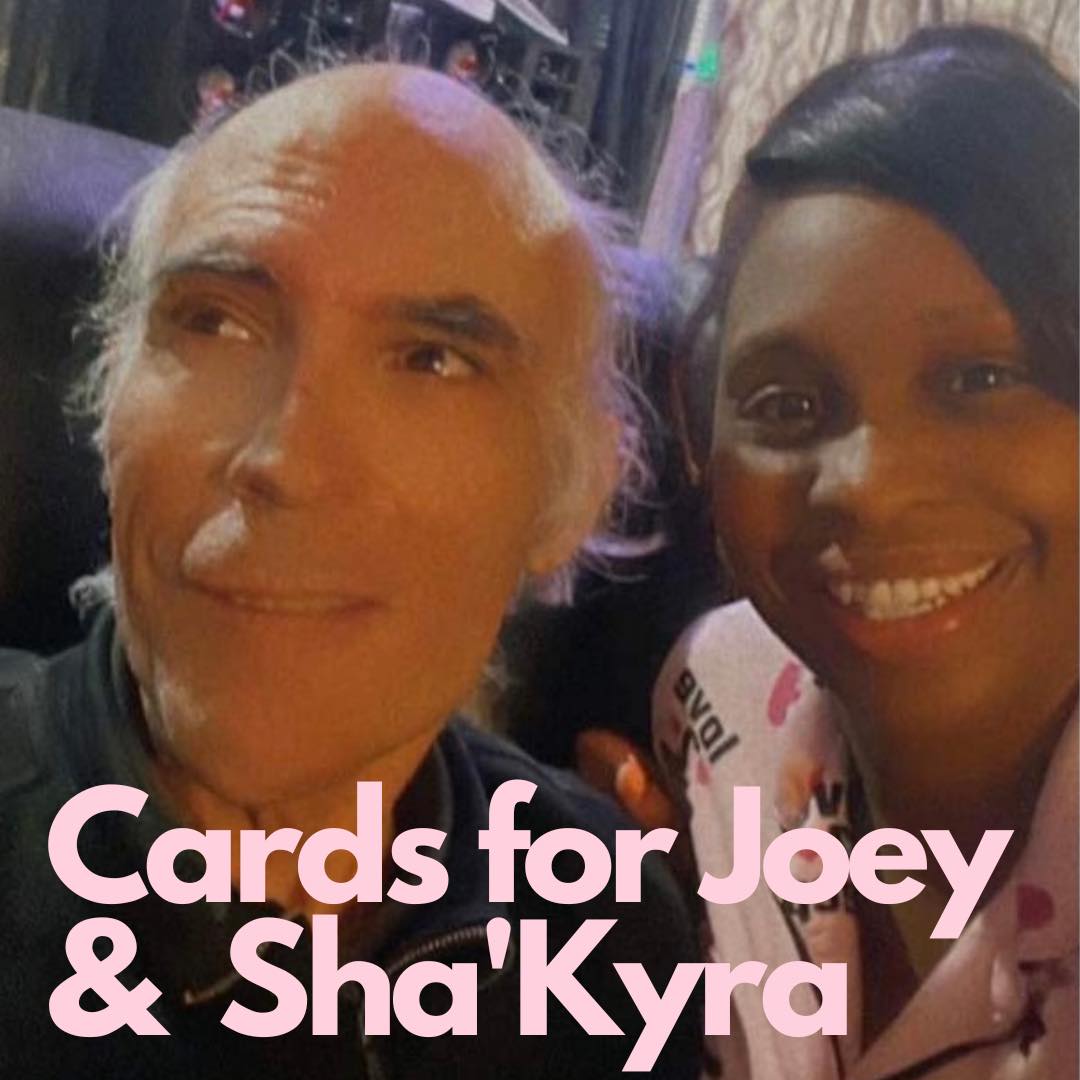 He had become stuck and had spent so long in the elements that his tote bag was frozen to his hands. He was crying out for help when a caring woman took notice and came to his rescue.
Calls For Help Amongst Howling Winds
After Sha'Kyra heard a man screaming for help outside her home. She looked out and saw him being blown down the street on the morning of December 24th. She and her boyfriend immediately sprung into action.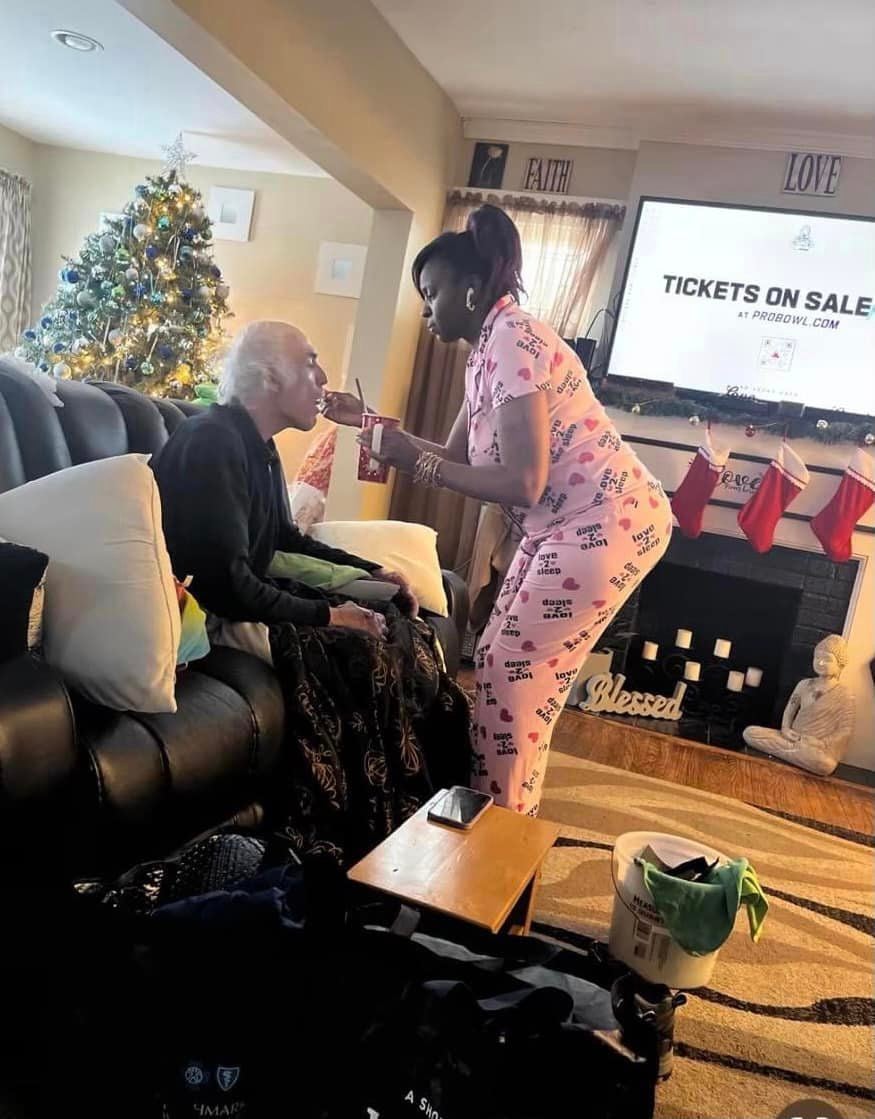 The couple invited the man into their home, where they made sure he was bathed and fed, along with caring for his injuries the best they knew how. 
The Search For Help Begins
As part of trying to care for Joe and his injuries, they called 911. But unfortunately, they couldn't send anyone due to the storm, so they were stuck without professional medical aid.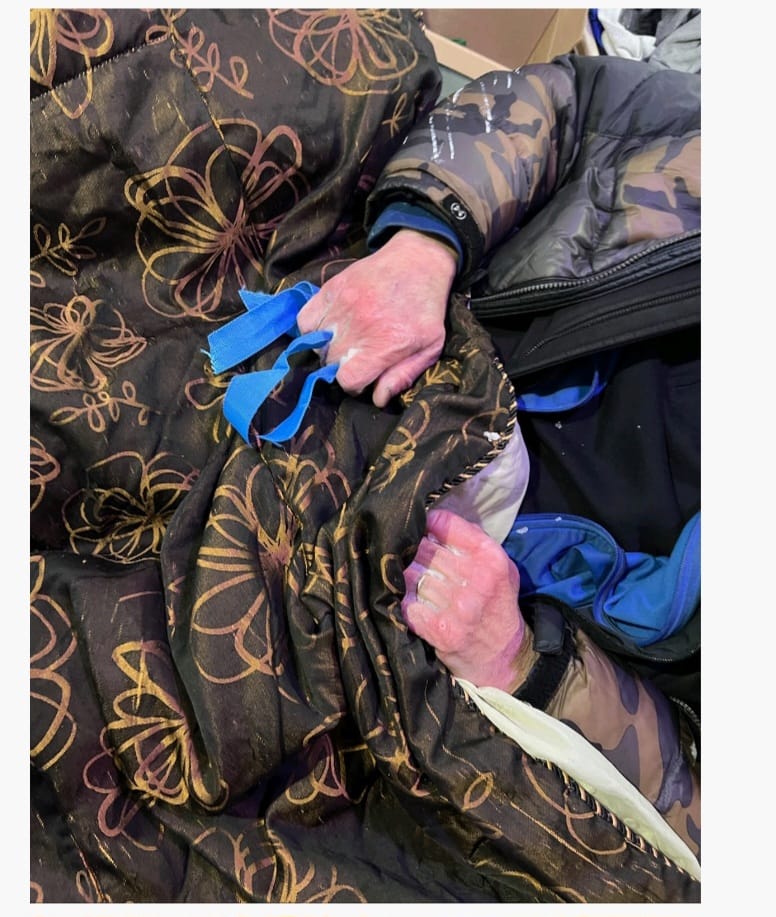 After being told emergency services would put them on a list for help, they knew they'd have to do more themselves. Sha'Kyra resorted to using a hairdryer to heat up his hands enough to release a tote bag he was frozen to. 
A Young Mother Pleads For Help From Social Media Friends
In a video posted to Sha'Kyra's Facebook on the morning of December 25th, she explained the situation to her social media friends. She had wanted to keep the situation private for the man's sake, but needed more help caring for him.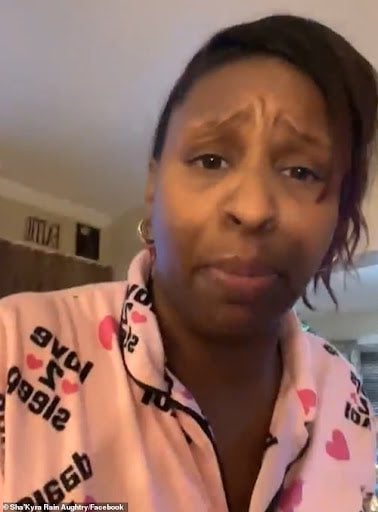 "I have a 64 year old man in my house," she mentions in the video, "I heard him screaming for help," and "he had ice balls on his hands." 
With Distress She Explains The Deadly Situation
She explains in the video that Joe is disabled and lives in a group home. This group home was contacted, and again, due to the weather, no one could rescue Joe from her home.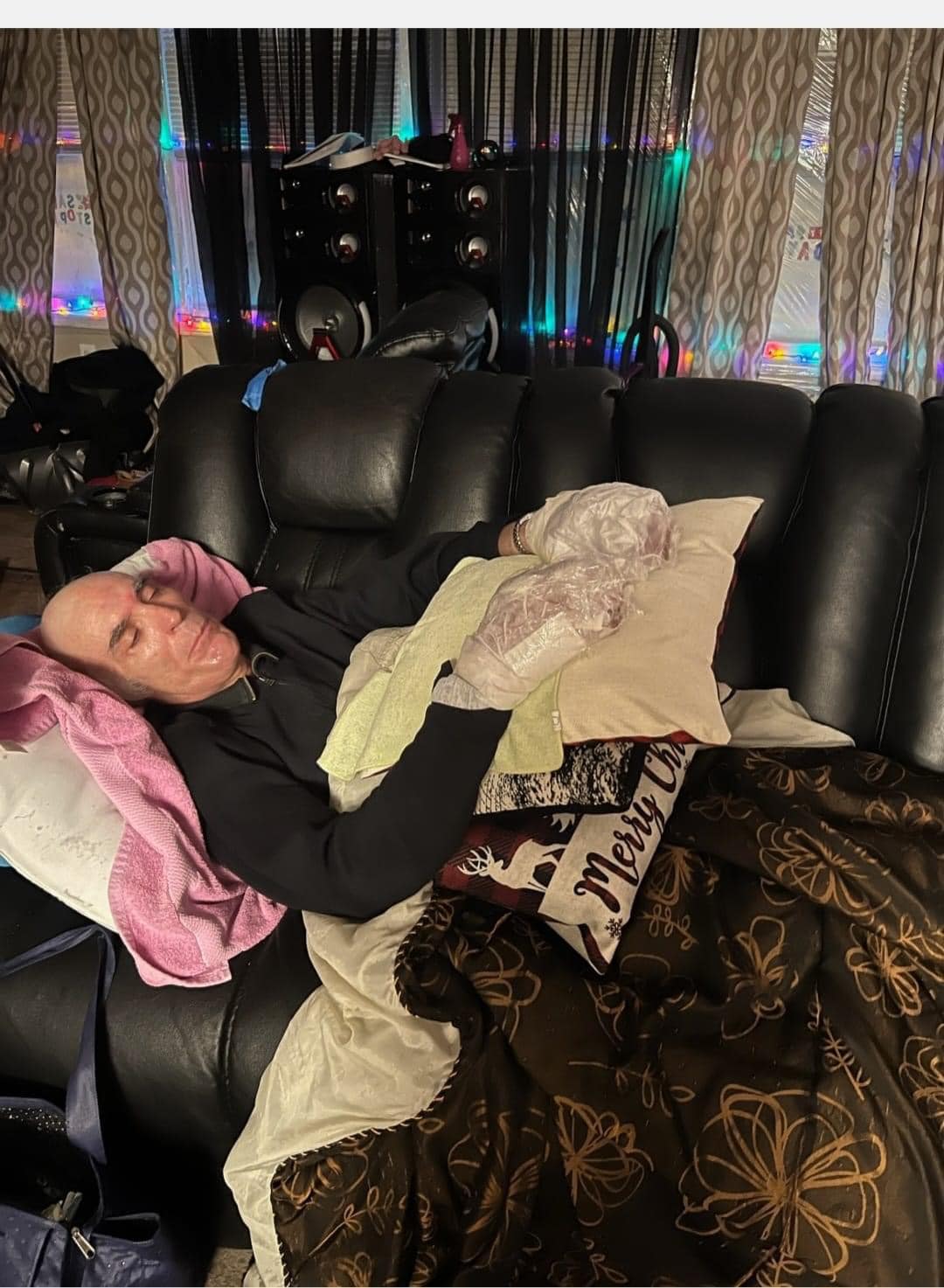 The panic and empathy in her voice is clear, "My kids are scared, I am scared." Sha'Kyra goes on to explain the details of exactly what she's done to try and help him. But she knows it's not enough. 
They Took Drastic Measures To Save His Limbs And Life
From the blow dryer on his hands, cutting a bag from his frozen grasp, and even cutting rings off his damaged fingers. The extent of his injuries was enough for her to understand that this injury is more than she could take care of.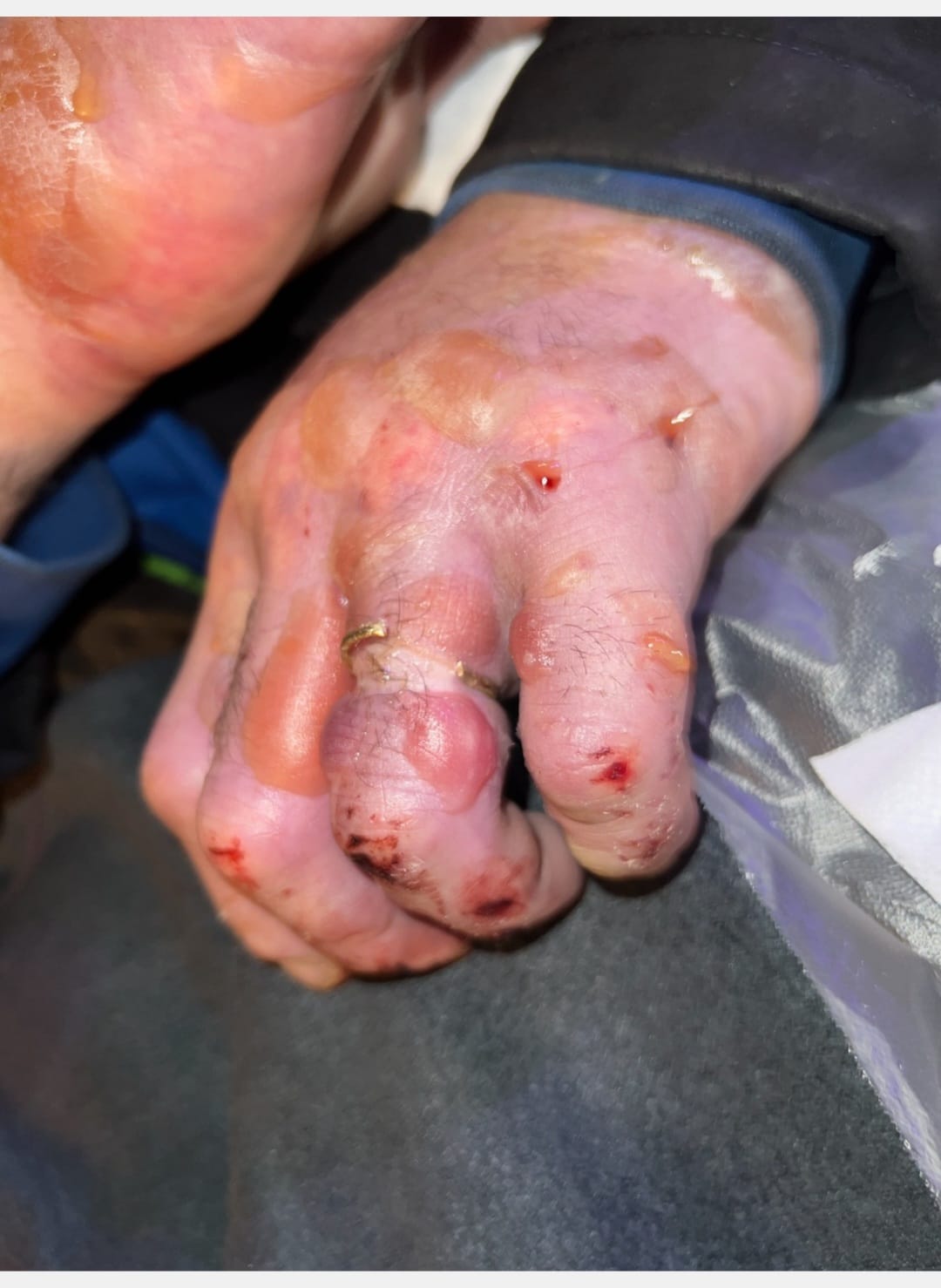 After contacting family members who work in the medical field and consulting a physician via video chat, she learns that gangrene is setting in, and he may lose his fingers without immediate medical interference. 
Another Cry For Help To Save The Elderly Man
In the video, she begs her community and neighbors for help. While also mentioning the large group that has already tried to help in any way they can.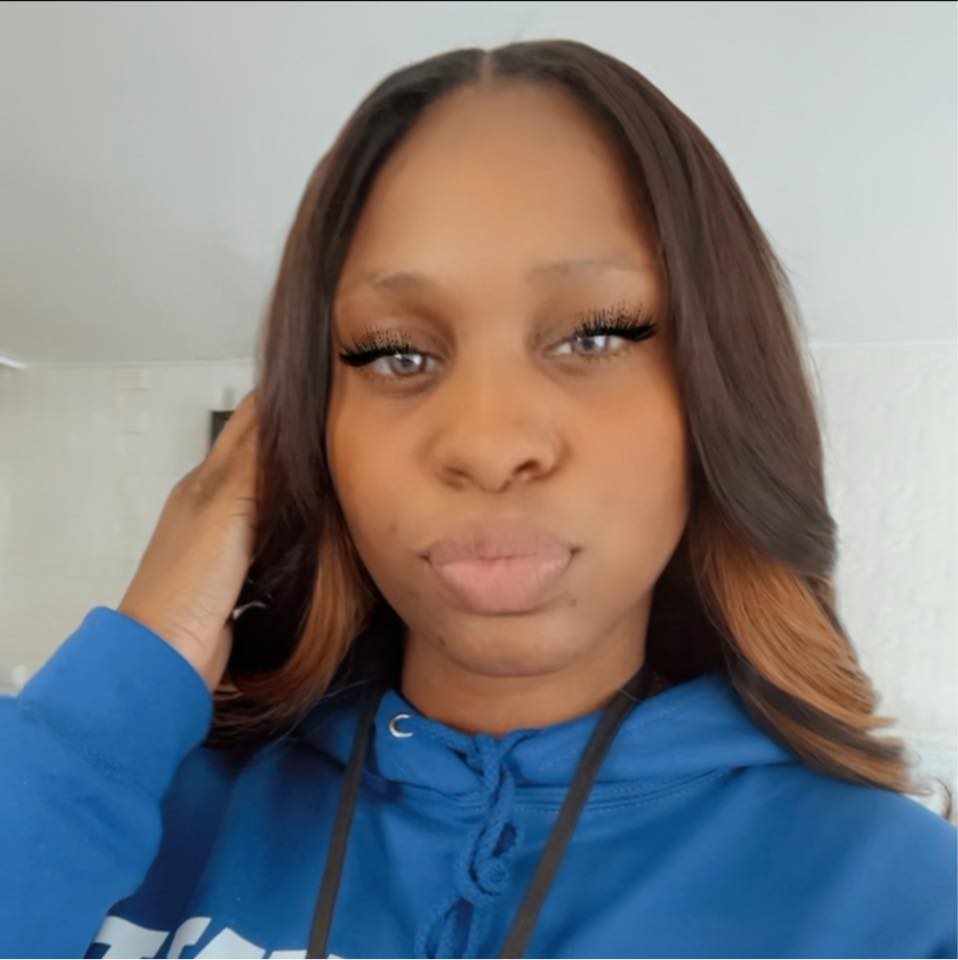 "I can't do this anymore," she states shakily at one point in the video. Clearly, this is more to deal with than she, or any normal person, would be equipped to handle. "I am not a medical professional," she also comments. 
Hope Is Dwindling As The Storm and Time Without Help Continues
As she starts replying to comments on her Facebook live, people are trying to suggest all sorts of ways to get Joe the help he desperately needs. But Sha'Kyra is at the end of her capabilities. 
She can't carry him alone, her kids are too young, and she has no way to transport him to get help. Moreover, the ambulances and other help that said they were coming the previous night still had not shown up.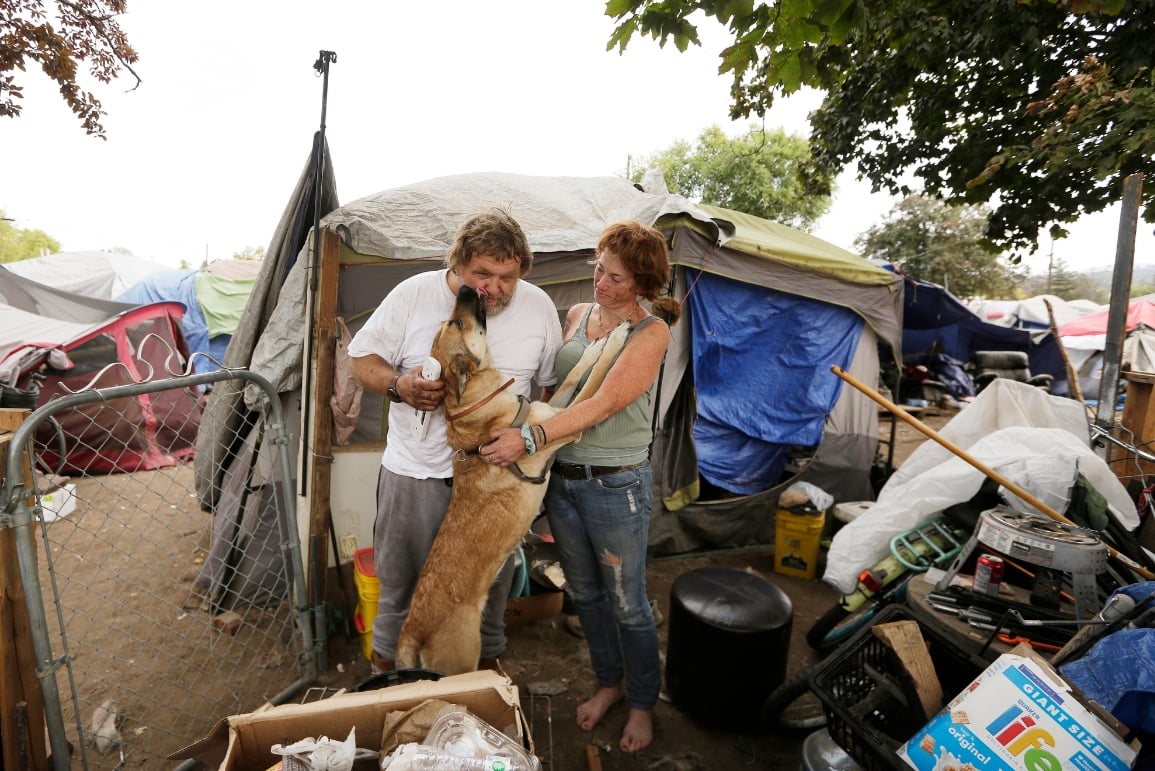 After showing his hands in the video, which is graphic, it's clear to see he absolutely needs medical help. With blisters and signs of infection, it's not looking good. 
Her commenters then begin to offer suggestions on how she would be able to help further with his injuries. You can hear the panic in her voice as she reads through comments from those trying to help. 
Social Media Friends Recommend Ways To Help To No Avail
One commenter mentions that she needs to ensure his hands stay dry, especially with the gangrene that's started. Luckily she had been doing just that. Using non-stick gauze, she had done her best to keep the skin wrapped up and dry in hopes that it would prevent further damage.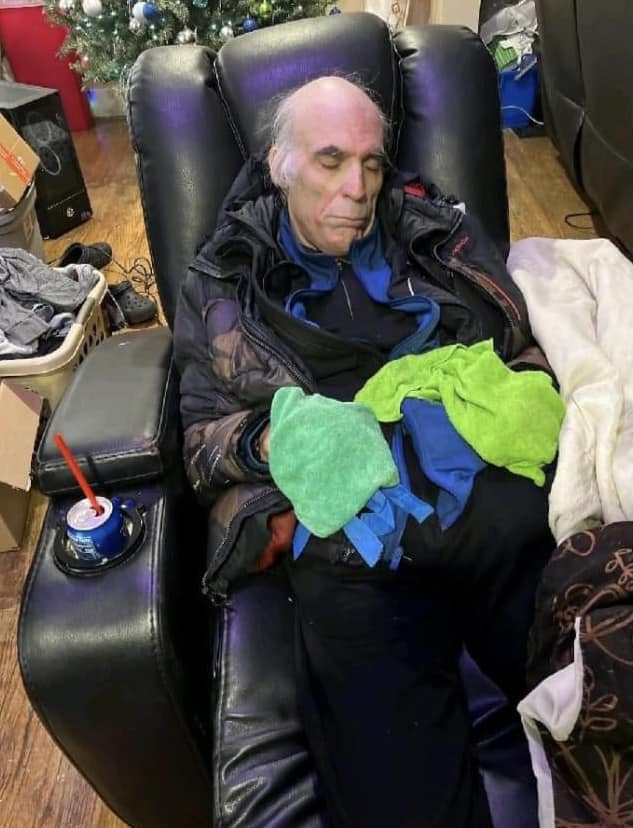 Unfortunately, it's not enough to help the spread of infection. "I've watched this man's body change hour by hour." It was clear he was getting worse, not better. 
Young Mother Is At Her Breaking Point After A Full Day With A Frozen Elderly Stranger
"I was just being a helping person," she pleads near the end of her live stream, "I don't want to get in trouble for this." Sha'Kyra is clearly scared for the stranger and for the situation.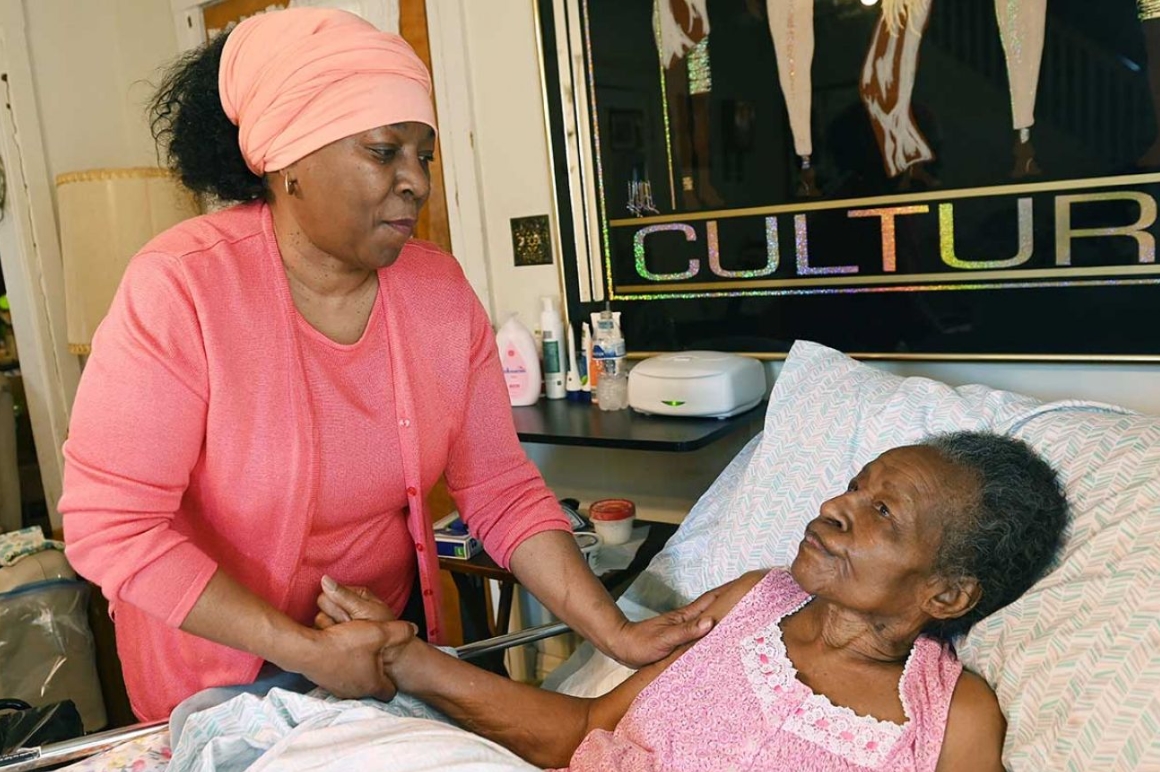 "I am trying to remain calm for me and my kids." But you can tell she's at her wit's end and fearful for the life of this stranger who's spent more than 24 hours in her home. 
Kids Are Terrified And Concern Grows For The Injured Man
"My kids are scared, they are 5, 6, and 13. They have never seen anything like this." A traumatizing situation for everyone involved. The weather had an impact on everyone.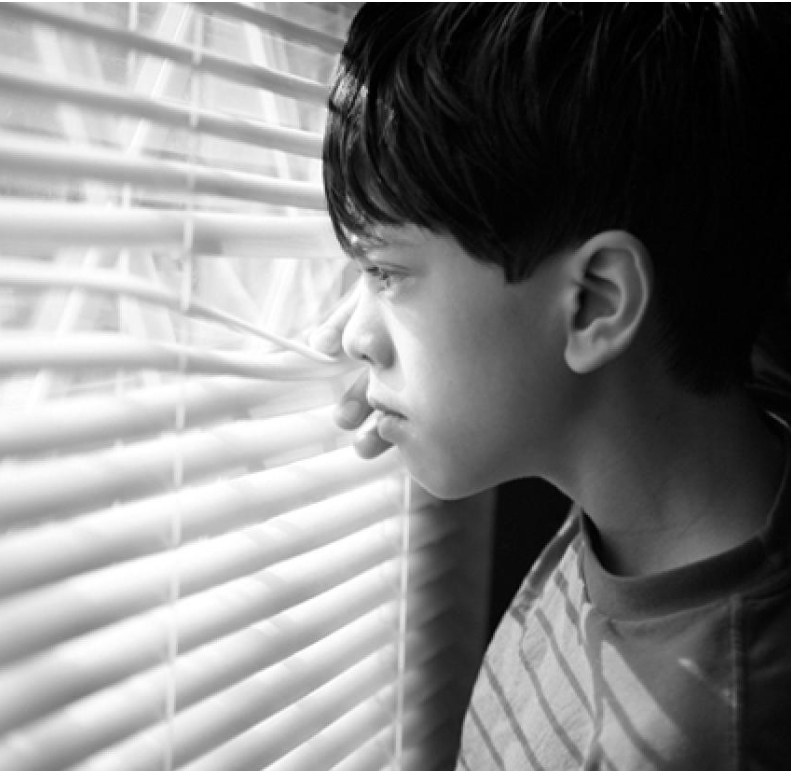 She had mentioned even earlier in the video they had to walk down the block in the snow just to get home. Because the roads weren't plowed, no one could drive anywhere. 
Help Isn't Coming, Not For A While At Least
One commenter must've mentioned calling 911, which Sha'Kyra had already tried numerous times in the last couple of days. "Call who?" she states, "I've called everybody, nobody is calling me."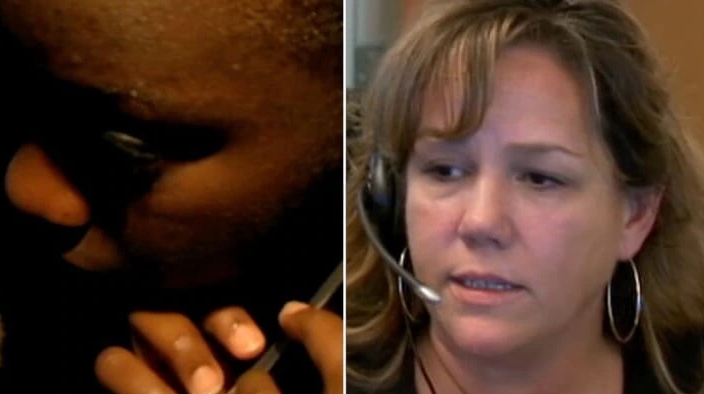 Sha'Kyra has given everything she has to the situation, but she is stressed and scared about not being able to help this man and with no way of knowing when or if help will come. 
Christmas Plans Derailed By Her Determination To Help
In the last few minutes of her Facebook video, you can hear the little voices of her kids in the background as Sha'Kyra does her best to keep it together. The Christmas tree lit up in the background is beautiful, but just a reminder of the more pressing matter at hand.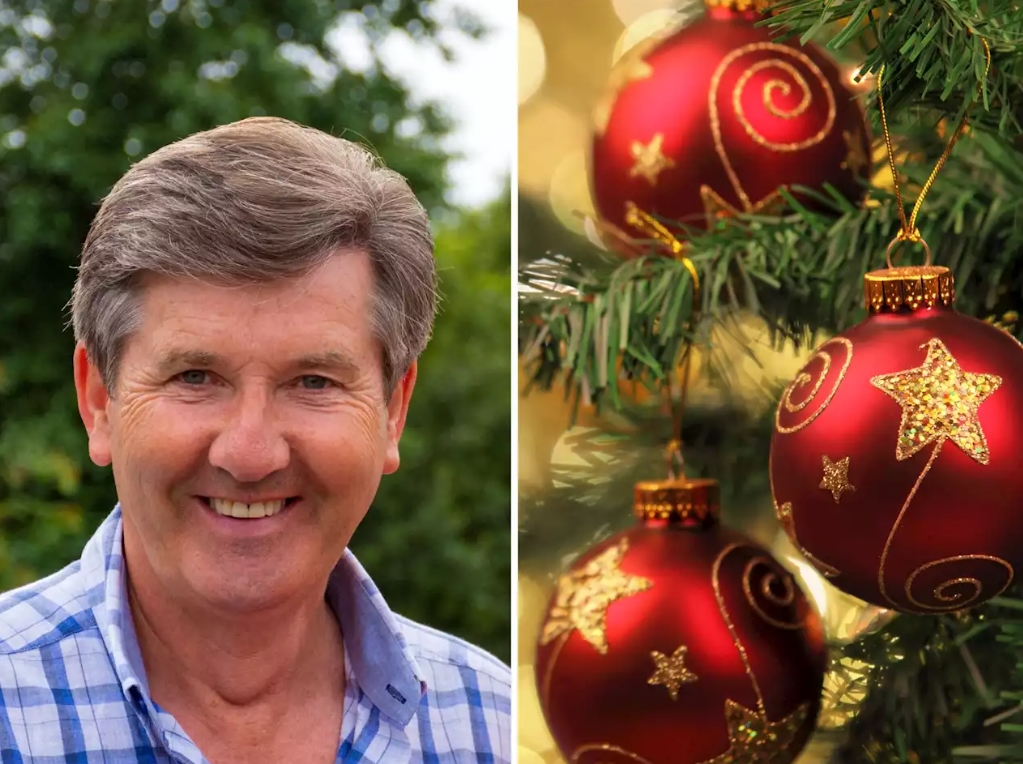 At one point, when she asks Joe how he's feeling, he responds by asking if he's going to die. The sad comment just drives home the severity of the situation. 
So Close Yet So Far From Help
"I am right down the street from ECMC" a local hospital, not far from the residence they've been stuck inside. You can hear the sincerity in her voice as she pleads throughout the video for people to come to help this poor man.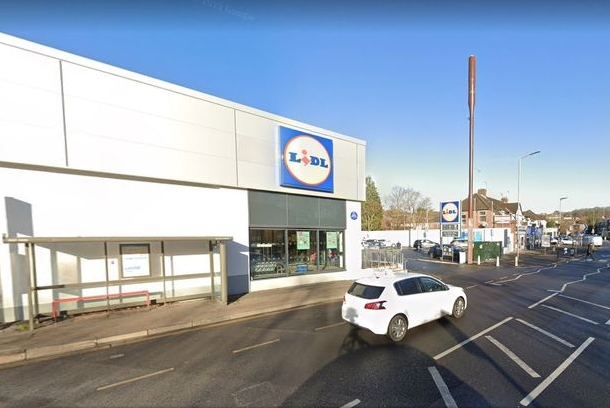 "We gotta do something, please, please." She begs while showing again just how bad his hands have become. 
Young Mother Thanks All Those Who Have Offered Help
She ends the video by stating she needs to return phone calls she's been receiving while on live. Sha'Kyra also goes on to thank everyone who has been trying to help.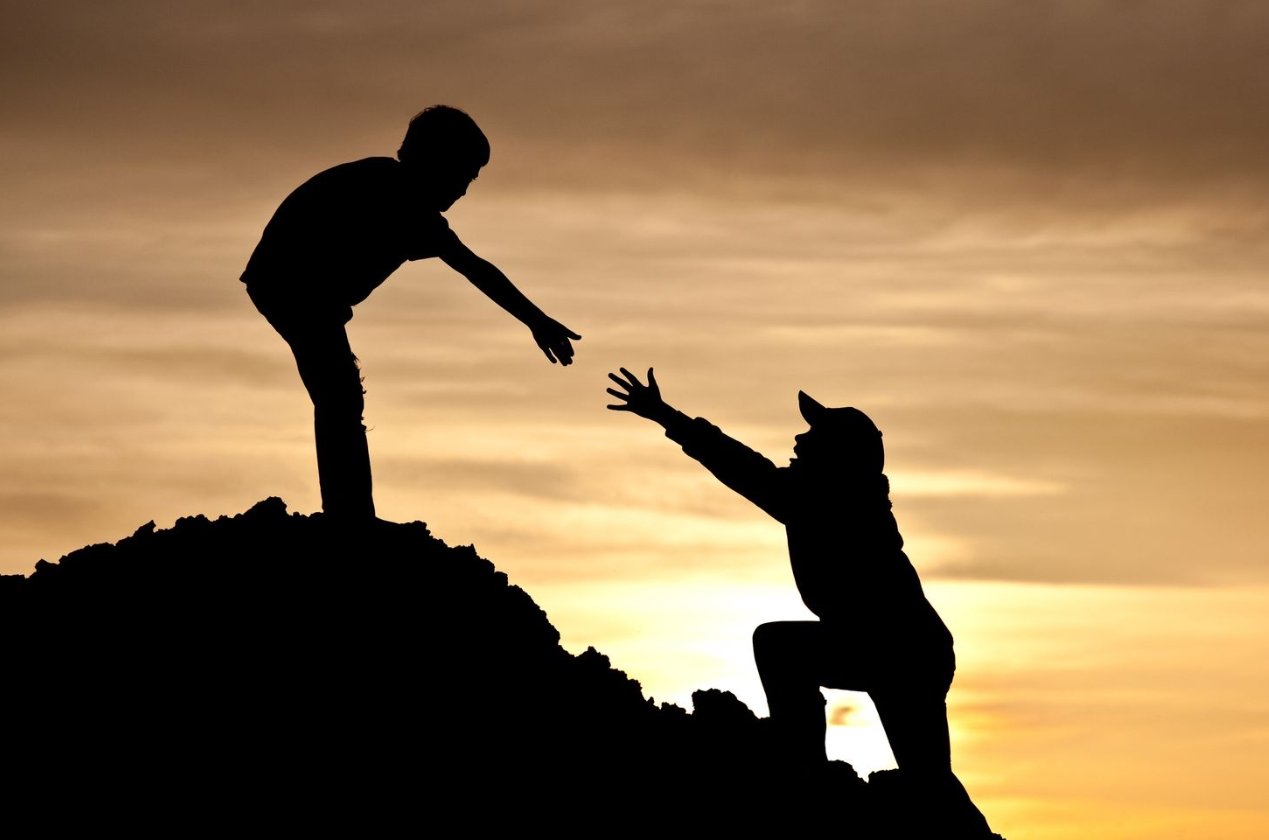 Family, strangers, social media friends, and neighbors have all helped chip in to try and get Joe the help he so desperately needs — to hopefully save his hands and his life.
Young Mother Thanks All Those Who Have Offered Help
She ends the video by stating she needs to return phone calls she's been receiving while on live. Sha'Kyra also goes on to thank everyone who has been trying to help.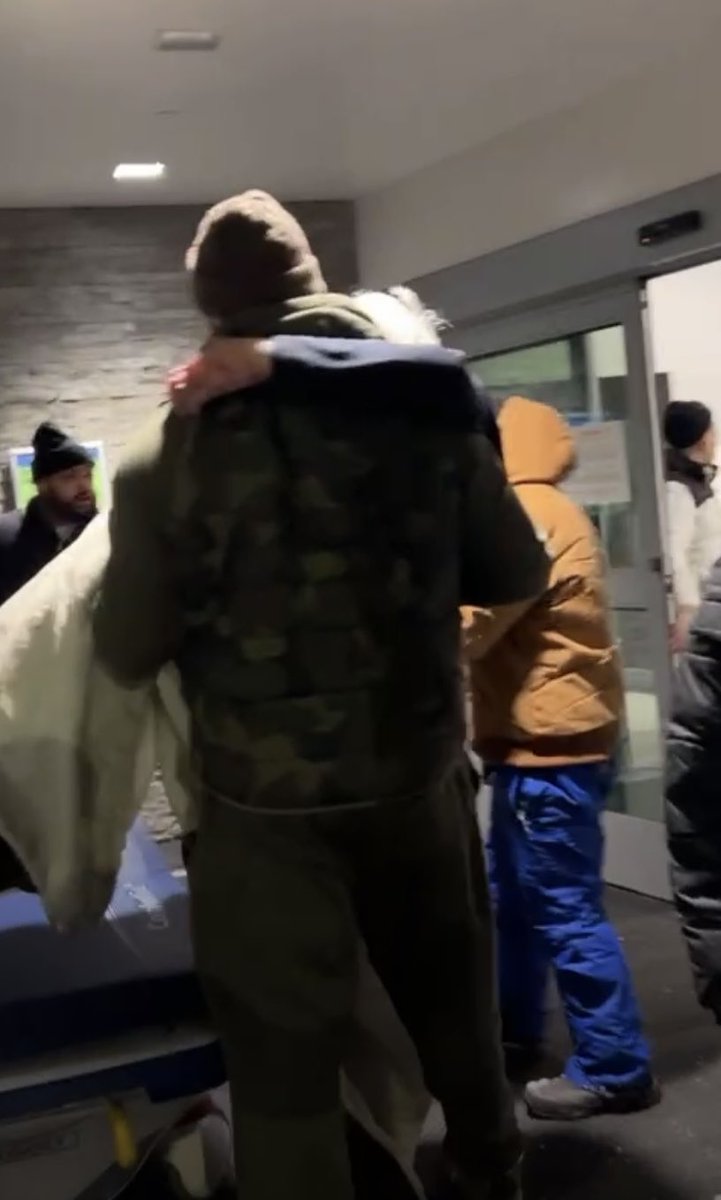 Family, strangers, social media friends, and neighbors have all helped chip in to try and get Joe the help he so desperately needs — to hopefully save his hands and his life.
With Great Relief Help Finally Arrives
Sha'Kyra spent two full days caring for Joe in the best way she could and reached out to anyone and everyone she could think of. Then finally, the help came, and they could get through the storm. Eventually, Joe was transported to ECMC.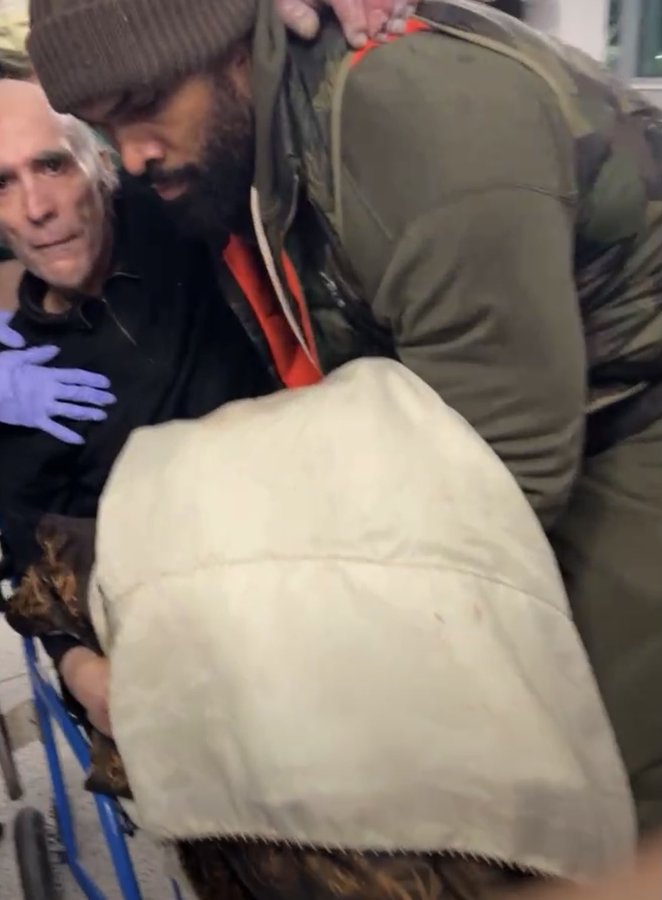 It was here he could finally get the medical attention he desperately needed after frostbite had nearly taken his fingers. And could've taken his life. 
Hard Work Pays Off And Saves Disabled Mans Life
All of Sha'Kyra's hard work and pleading with friends and strangers had worked. Finally, as the storm was wearing down, the community of people around her was finally able to get out and get them help.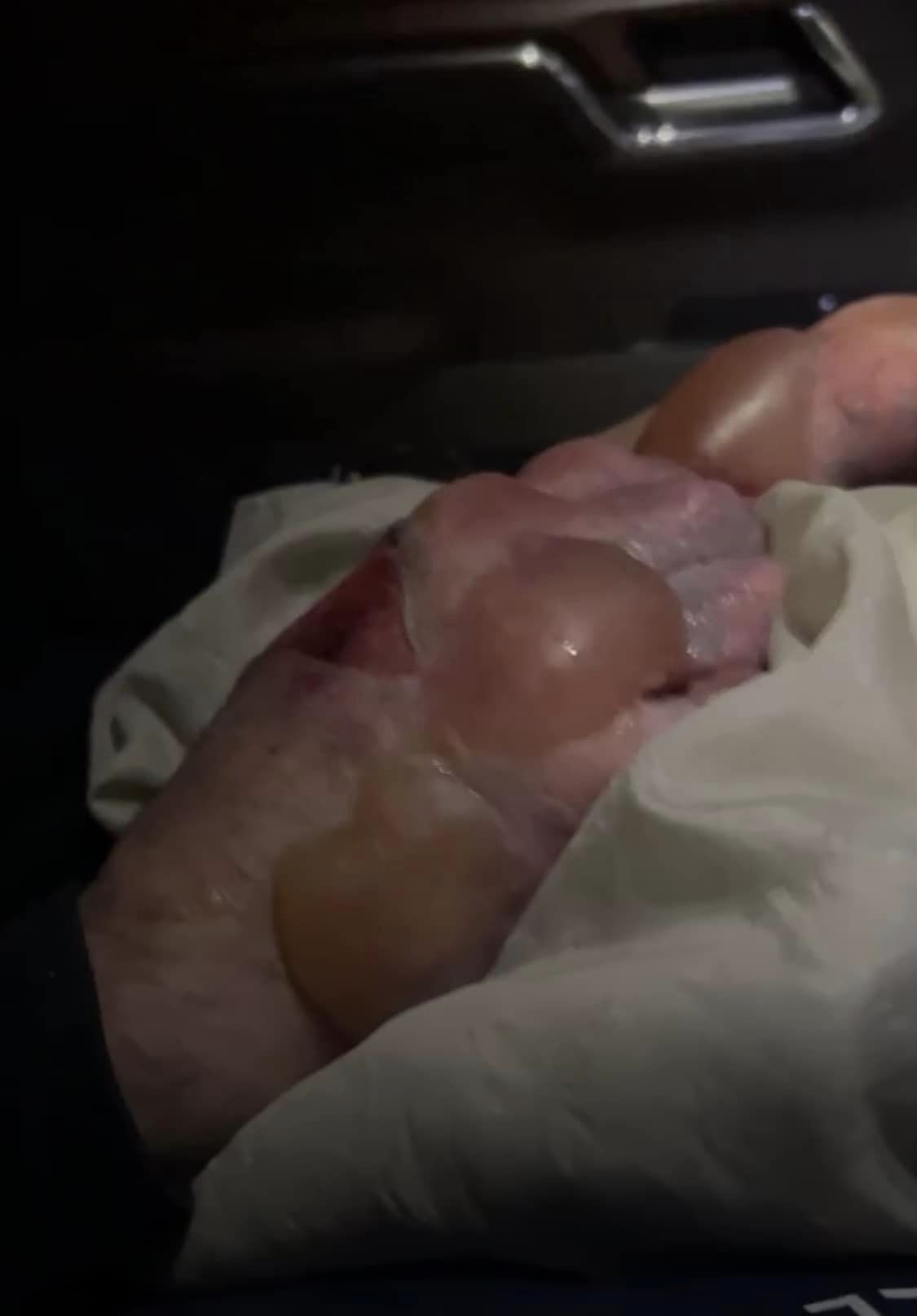 One Facebook post from the page Sweet Buffalo recalls that kind strangers showed up to plow them out. They then helped Sha'Kyra carry Joe outside before wrapping him in a blanket and placing them into their truck to drive him to the hospital. 
She Wasn't Going To Let Him Go Scared And Alone
The story continues to explain that Sha'Kyra's kindness didn't end there. To help Joe feel safer and more comfortable with another round of new people and a scary experience overall, she took the ride with him.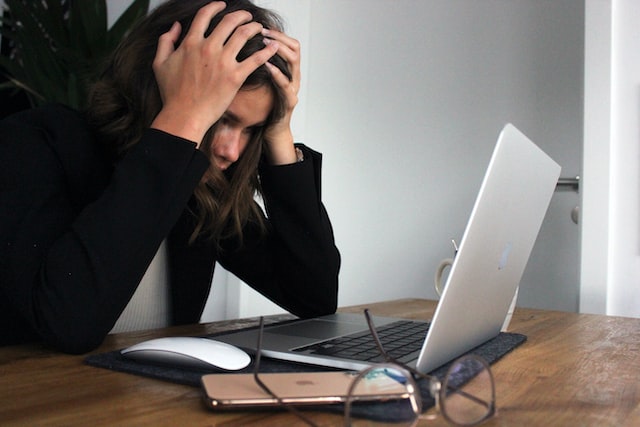 "No one is going to hurt you, honey," she comforted as they arrived at the hospital. And finally, Joe was in the care of medical professionals to treat his stage 4 severe frostbite.
Unraveling The Mystery Of The Disabled Man Alone In A Storm
But why was Joe out alone in the storm to begin with? Especially as a mentally disabled individual. He finally told Sha'Kyra when he calmed down and warmed up that he was on the way to work.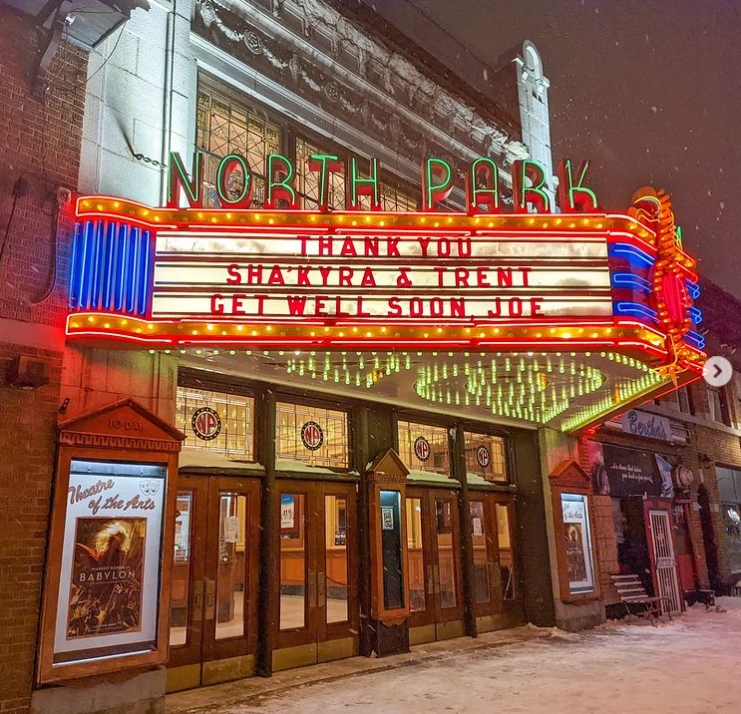 Joe was able to share both his work phone number and his sister's phone number, both of which Sha'Kyra reached out to. And despite their best efforts, they couldn't find a way to get him help either. 
Long-Time Beloved Member Of His Community
Joe has been an employee of North Park Theatre for nearly 40 years, so he wasn't going to let a storm stop him from getting to work. But unfortunately, the mental disability Joe suffered kept him from understanding the storm's severity.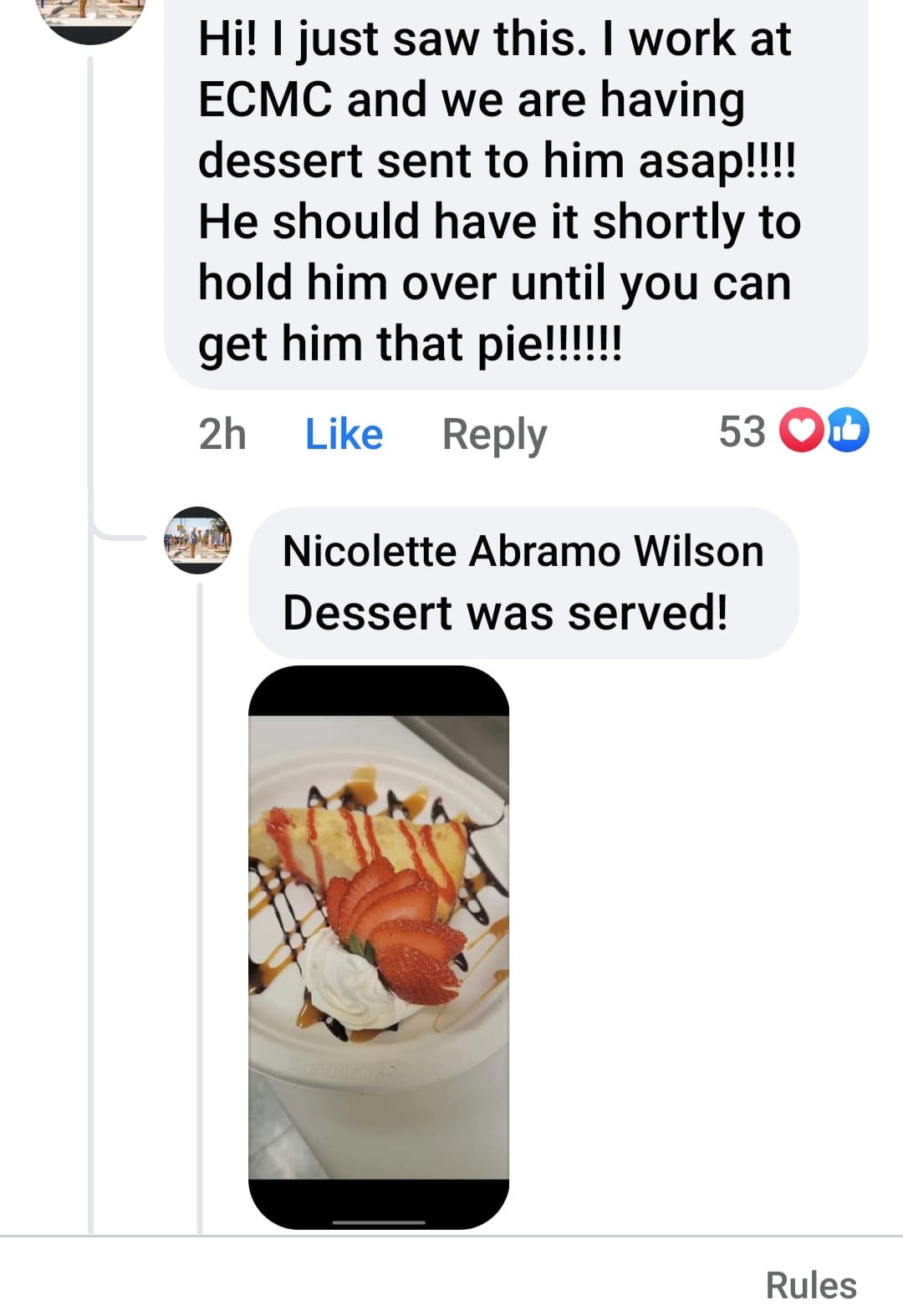 His close friend and coworker, Chris Dearing, shared these details on the GoFundMe he had set up to help pay for Joe's medical bills. 
Being Disoriented And Alone Caused Great Bodily Harm
On that page, he shares that Joe, who did not understand how terrible the storm was, had set out to work. Only to become disoriented, lost, and frozen on the doorstep of Sha'Kyra's home.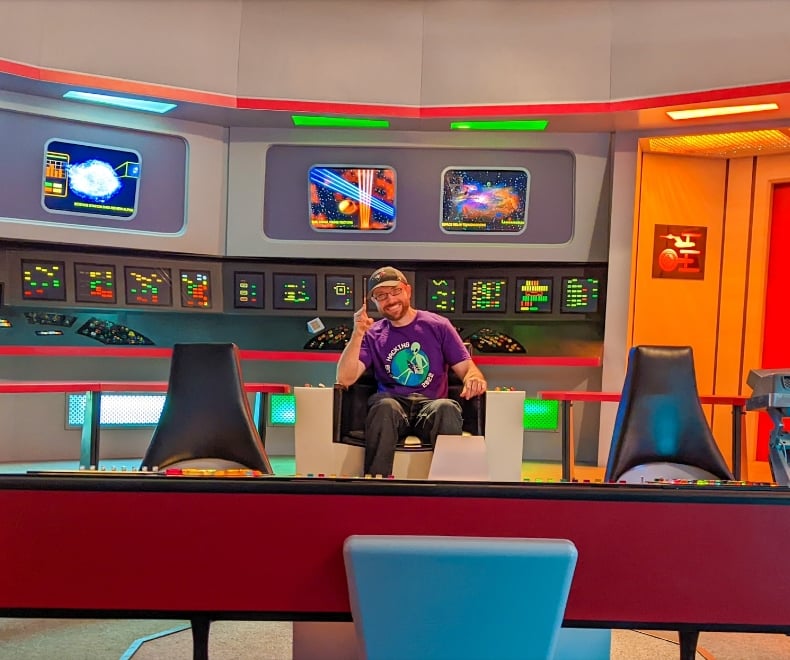 Joe suffers from severe frostbite from the incident, exactly as Sha'Kyra had been informed. Chris mentions that while Joe is "stable and in good spirits," it's too early yet to know if his hands will heal. 
Internet Community Goes Crazy To Assist In Mans Care
This GoFundMe was set up to help cover Joe's most pressing medical expenses, including a long stay in ECMC, as he hopes to recover fully.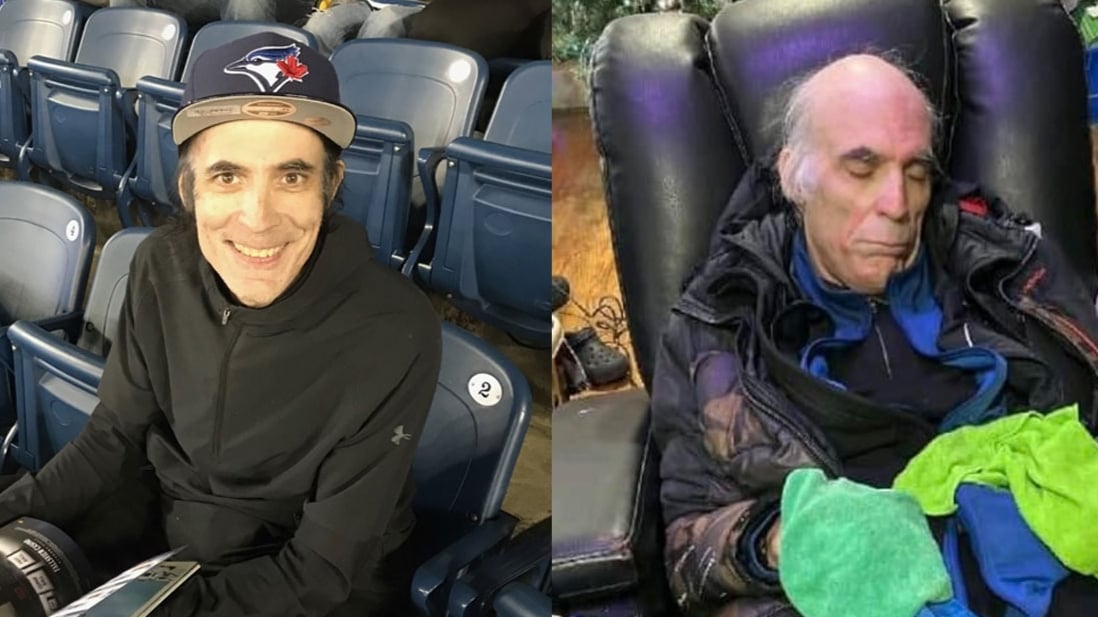 Any remaining funds, should he fully recover, will then go to improve his home life. Chris is determined to get Joe into a housing situation where something like this can never happen again. 
Man's Caring Coworker Pleads For Help With His Care
"We couldn't be there for him that night in the snow, but we can be there for him now," wrote his friend, Chris. This fundraising will ensure his friend has an easier recovery, and the online community immediately rallied for this cause.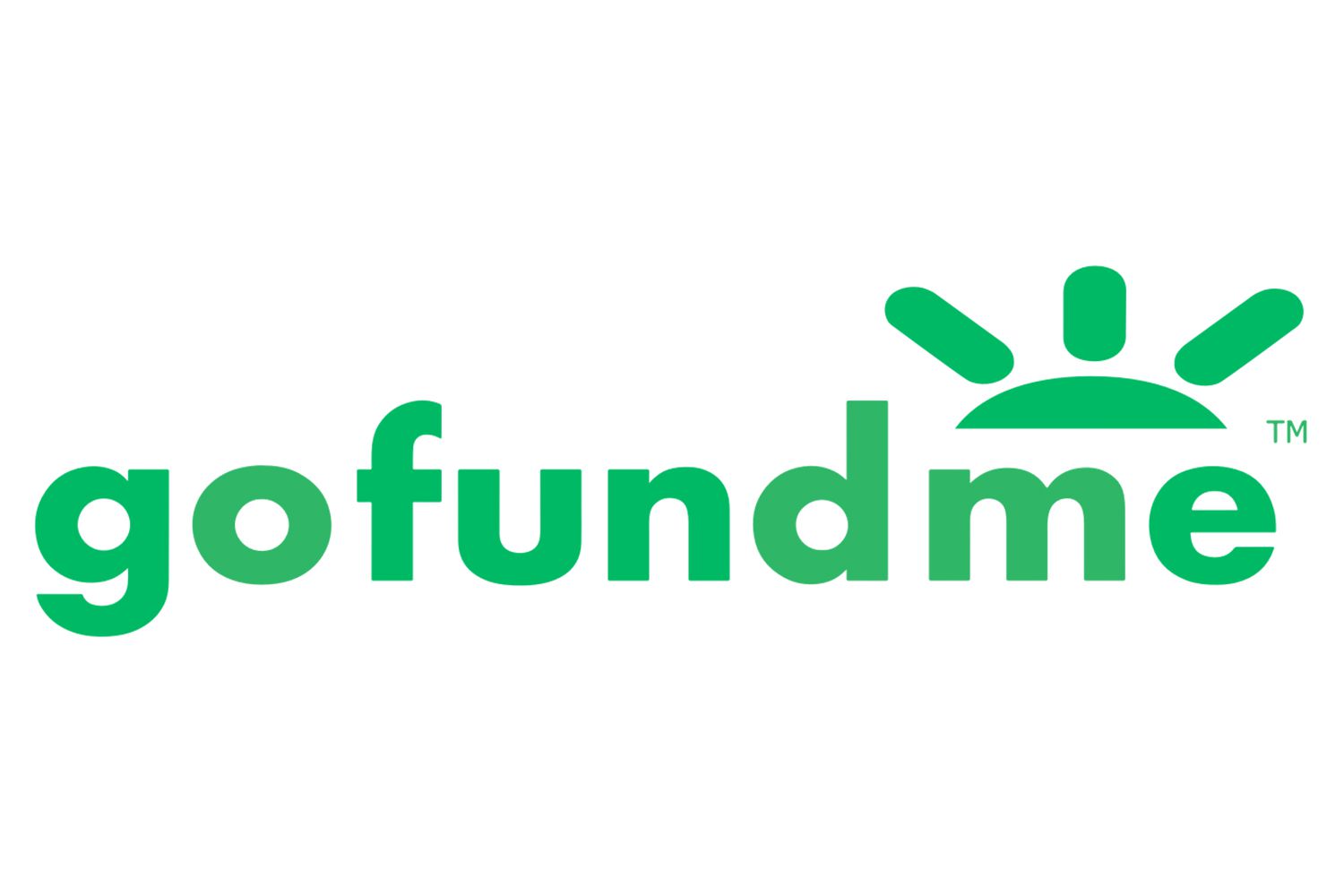 As of January 2022, the fund far exceeded its original goal of $20,000. The GoFundMe set up for Joe White has now reached over $99,000. A huge help in covering his medical expenses and getting him into a better housing situation. 
Looking Out For The Young Single Mother With Financial Assistance
But Chris Dearing didn't just stop at setting up a GoFundMe to help his friend and coworker after this horrible situation. You can also find a page he set up for the woman who stepped up to help Joe in his time of need.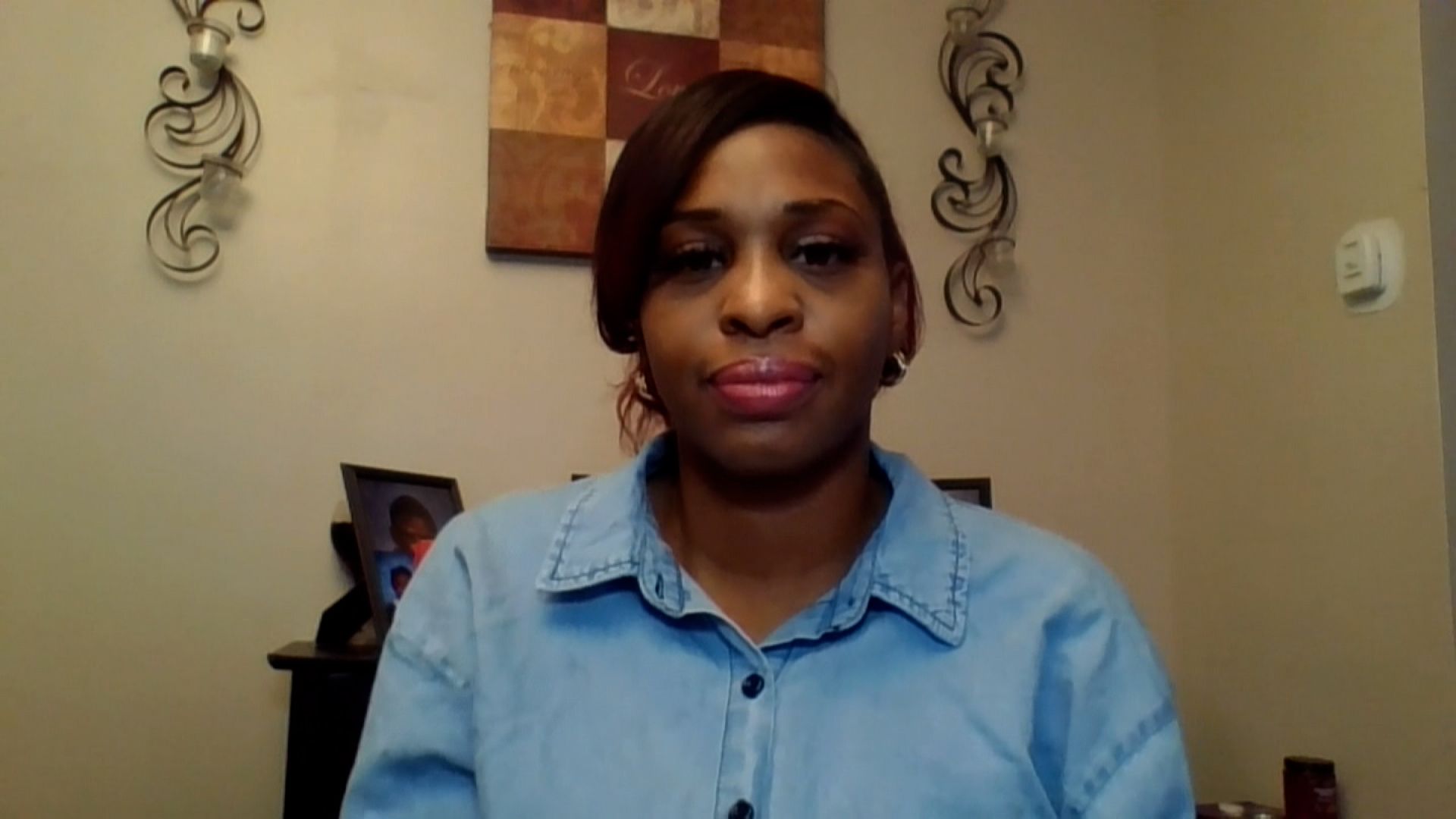 "Bless Sha'Kyra Rain Aughtry For Saving Joe's Life" is the title of the second GoFundMe he set up. Chris was one of the individuals she had contacted after finding Joe. They worked together to help save Joe's life. 
Man's Coworker Has Nothing But Good Things To Say About Young Mothers Heroic Behavior
His account of the situation is shared on that second GoFundMe that he set up. "Without hesitation she put aside her family's plans for Christmas and treated his sores the best she could."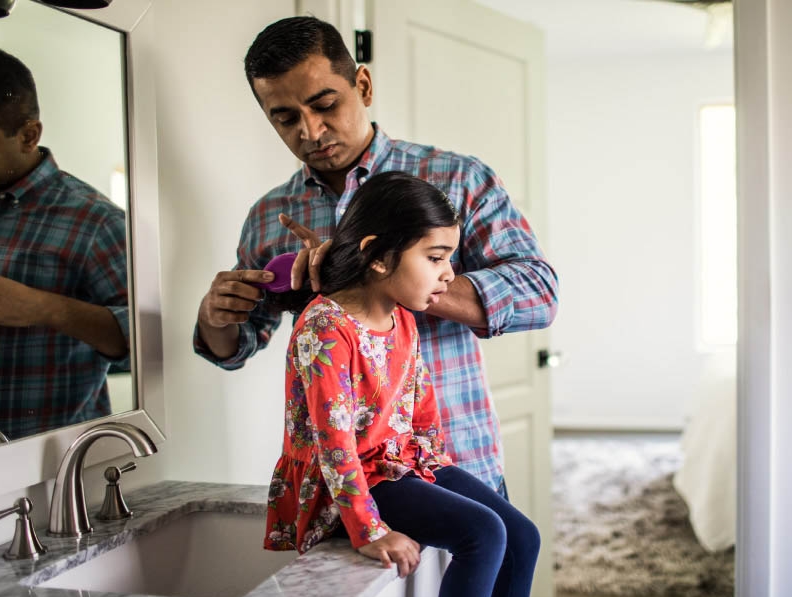 The page is filled with heartfelt comments to express just how thankful he is for Sha'Kyra stepping up."Without her fierce determination to get Joe help, my friend would be dead." 
While No Reward Was Expected, One Is Deserved
Chris explains that while Sha'Kyra did this without expecting a reward, she deserves one. He explains that as a hard-working young mother, she had enough stresses of her own and deserves the same support that she showed Joe.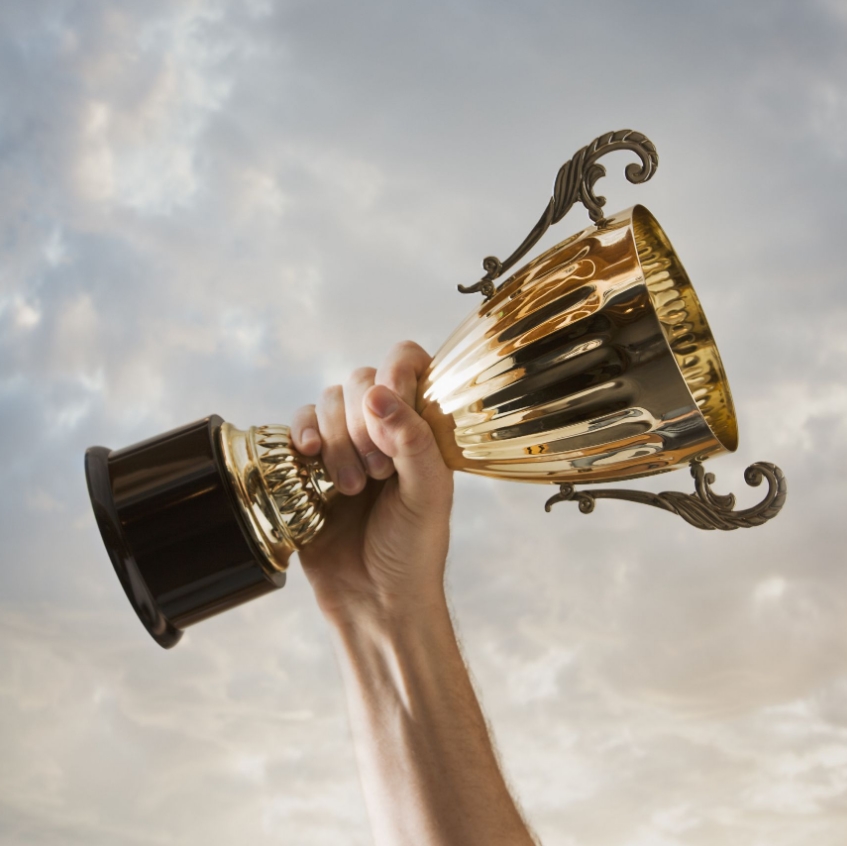 The community agreed with Chris that Sha'Kyra was more than deserving of the support because of what she's done. And they rallied to give her a well-deserving gift, exceeding the original goal set. 
Funds For Young Single Mother Explode With Support From Internet Community
Because of Chris' kind words about Sha'Kyra and sharing the story of what she's done, the GoFundMe page has quickly blown up. The original goal amount had been set the same as for Joe, and has grown just the same.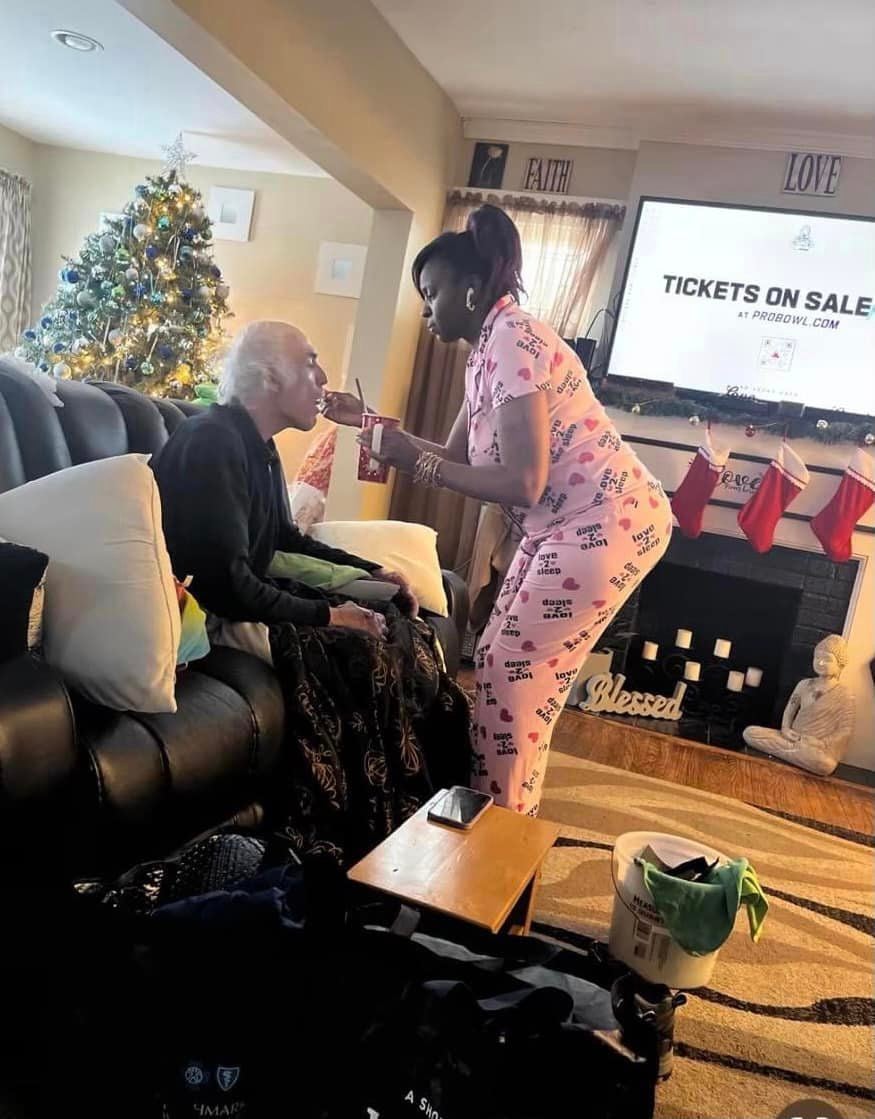 As of January 2022, the page setup for Sha'Kyra and her young family has reached over $177,000. A well-deserved reward after all the support she rallied and her admirable efforts to help the man lost in the storm. 
Word Of This Heroic Story Spread Quickly
Many other pages and news sites quickly picked up on this story after the deadly storm devastated the entire Buffalo area. A compassionate tale of what could've been a horrific ending was just the uplifting news the community needed at that moment was nice.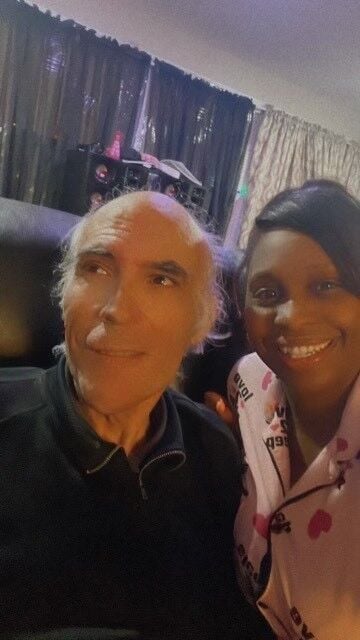 One even mentioned that after Sha'Kyra reached out to family, she helped them FaceTime Joe, who was confused but fascinated by the experience. It helped ease the family and distract him from the pain. There are no bounds to a mother's love, even for an individual with no relation to them.