A Friendly Puppy Gets A New Job After Not Fitting Into The Police Program
Dogs are wonderful creatures that can become close family members and companions, but cuddles aren't their only grace; they can also be essential workers. Their ability to sense danger, sharp smell, and incorruptible sense of responsibility make them perfect for many roles in society.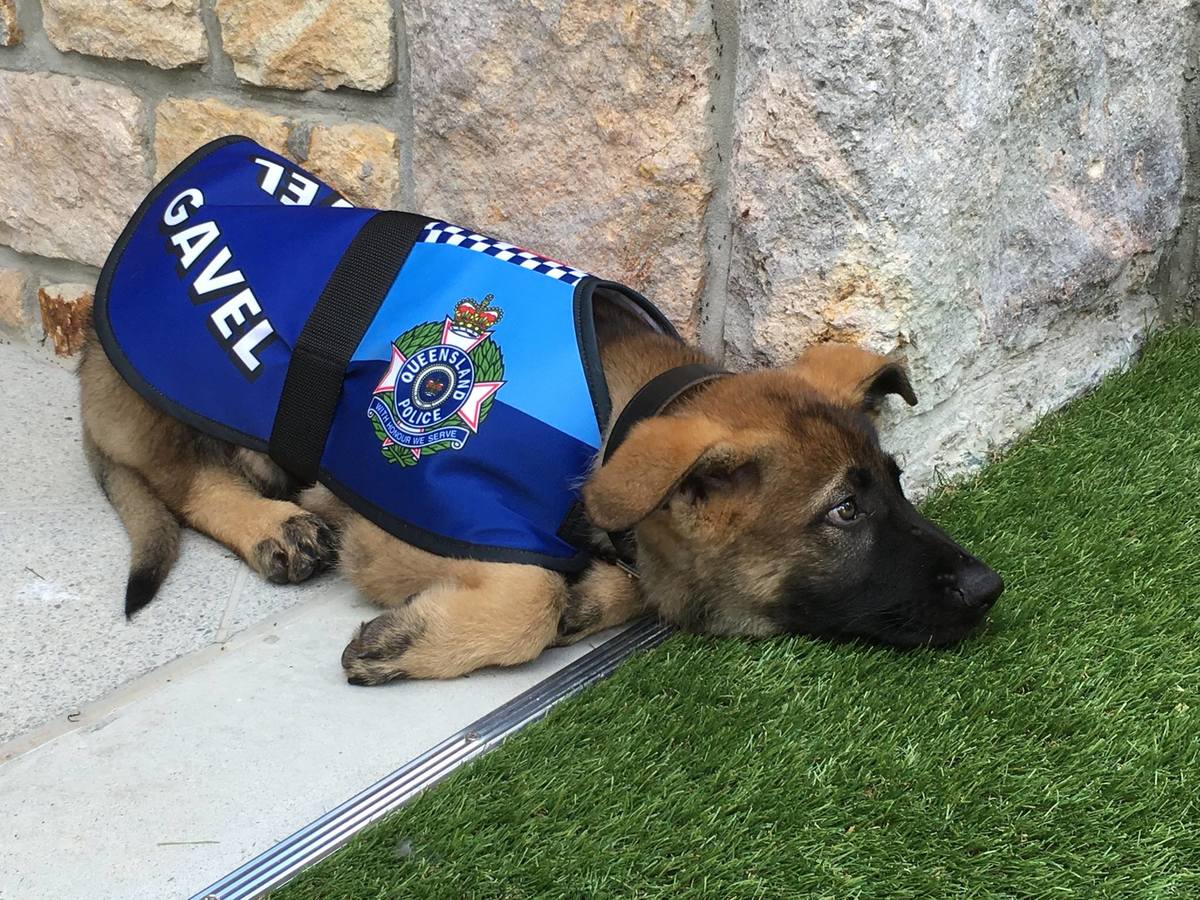 Here is the story of a puppy whose destiny was to be a police dog, but his character was fit for something different.
A New Recruit
The adorable six-week-old German Shepard, Gavel, was Queensland's newest canine police force recruit. He was about to endeavor in the arduous labor of the police dog academy, to become part of the Queensland Police dog squad like his parents.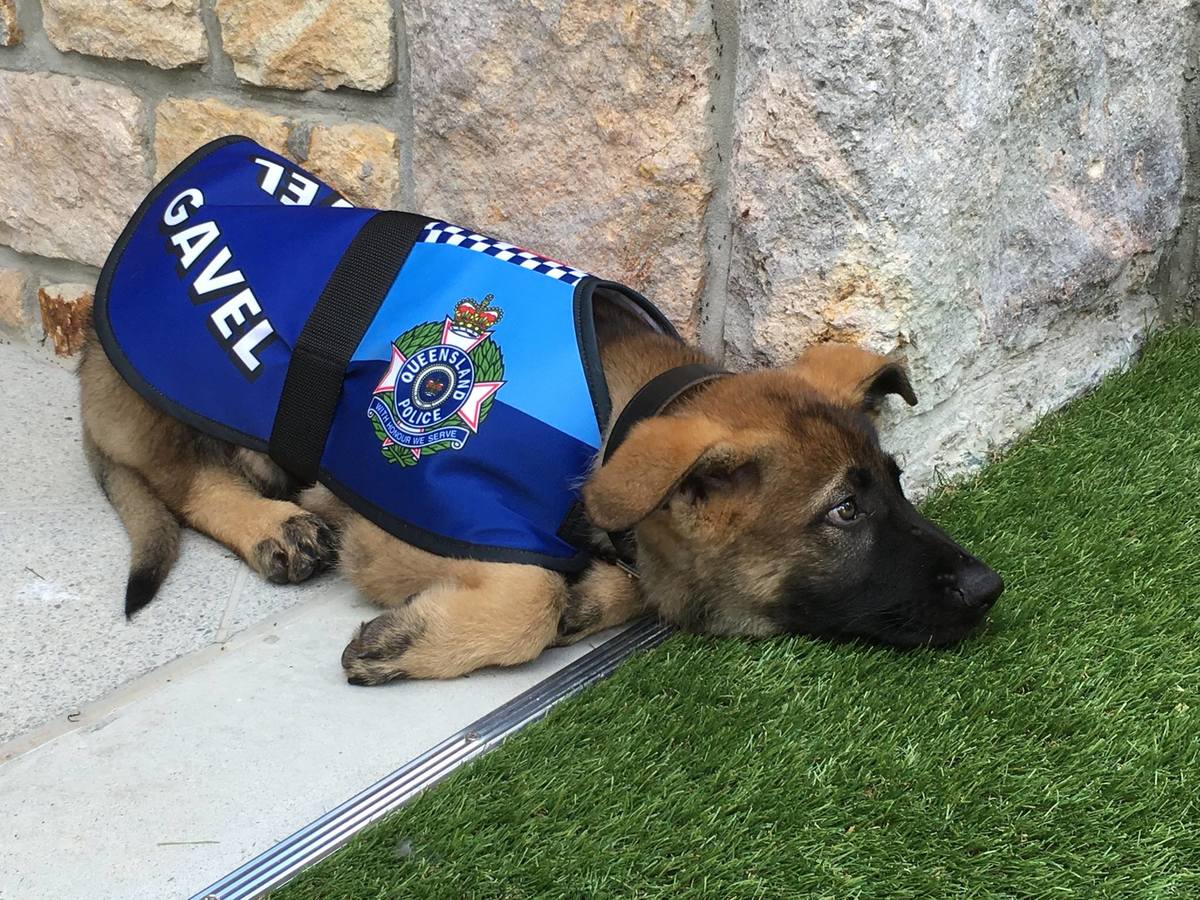 There were high hopes for the little one; like his parents before him, the academy would teach him discipline and many valuable skills to catch criminals. But unfortunately, Gavel was never able to finish his training, and after a few months, he was kicked out of the program.
High Hopes
Little Gavel is a descendant of a long line of successful police dogs. On top of that, they all have pedigree, which is a recorded ancestry meaning that he is "purebred." so expectations were very high for him.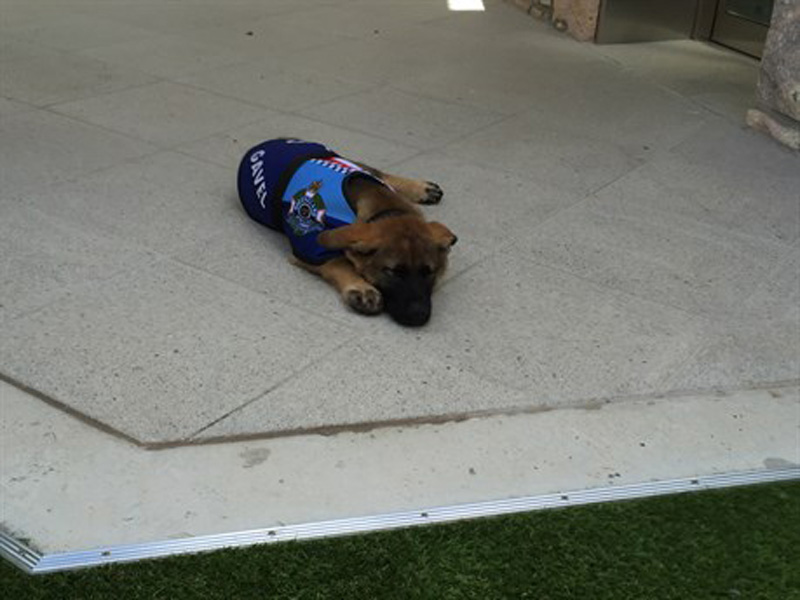 The Queensland police were so excited to welcome him that they even posted a picture of him on Facebook "if the family bloodline is anything to go by, in 16 months, Gavel will be tracking and catching criminals as a proud member of the Queensland Dog Squad!" They wrote.
The Perfect Pup
Everything indicated that Gavel was the perfect recruit, he had a similar personality to his parents when they were puppies, and they had led successful careers since then. With proper training, he would be of great benefit to the community very soon.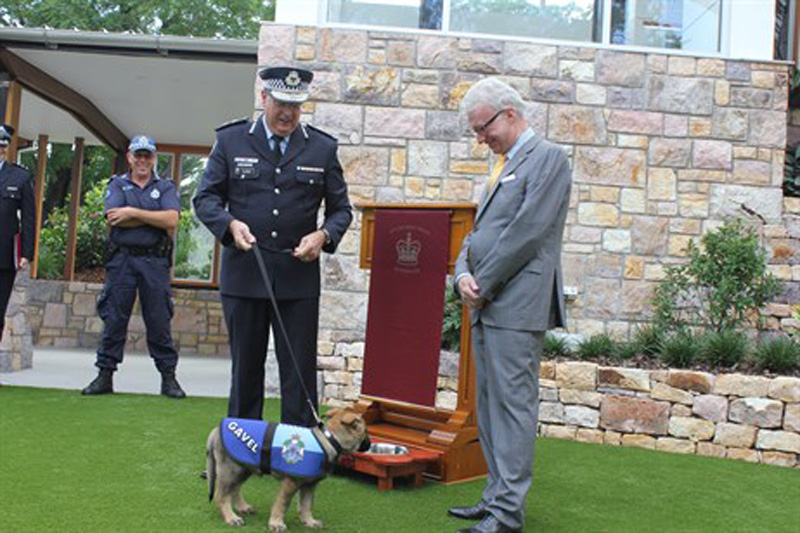 Queensland Sargeant Hansen saw the potential in him, in a press release, he announced about Gavel: "He is confident, with no nervous tendencies and shows a willingness to retrieve, a prey drive, ball drive and can be motivated by food for a reward."
The Official Debut
Gavel's introduction to the institution was highly praised. Within only a few days of being welcomed to the police academy he made his official debut with Governor de Jersey and his wife during the celebrations for the Queen's 90th birthday. A big event for such a young pup.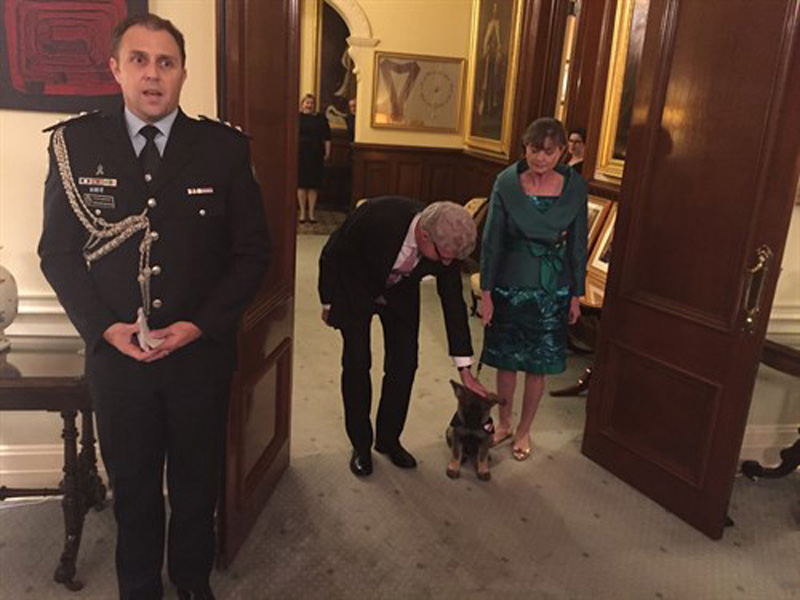 During that event, he met important politicians and other relevant figures in Australian society. When he was welcomed warmly, his cute looks made him the center of attention, especially with former governor Leneen Forde.
A Privileged Dog
With his kind manners, Gavel was welcomed really fast in the political circle of Australia. The Governor became so fond of him that he decided that while Gavel was going through his schooling, he would live on the premises of the Government House.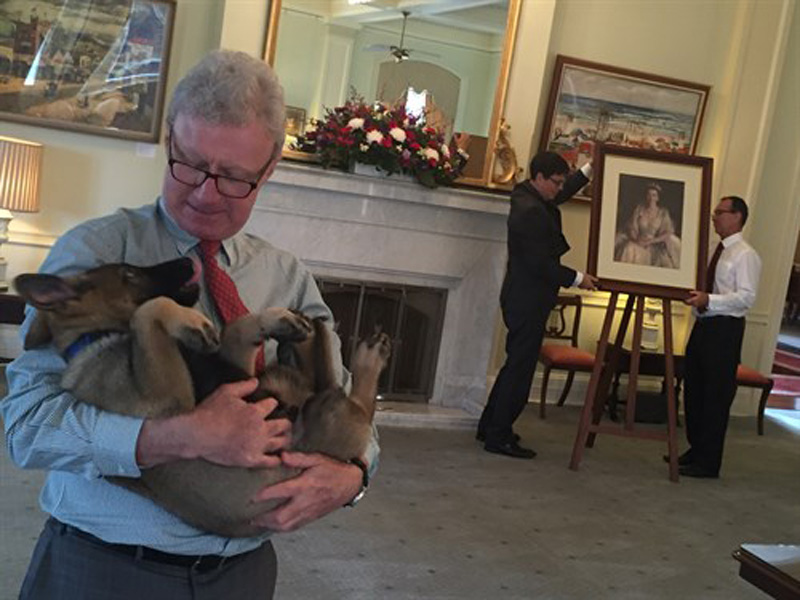 Most dogs going through training live in a police officer's house. Still, Gavel was going to live in the home of the Governor and his wife, a most luxurious privilege until he finished his studies at the academy and joined the police force.
An Exciting New Home
While everyone knew that Gavel's stay was temporary, he didn't and was starting to get too comfortable with the good life provided at the Government House. There were so many places to explore and flowers to chew on he was starting to slack on his newly acquired skills.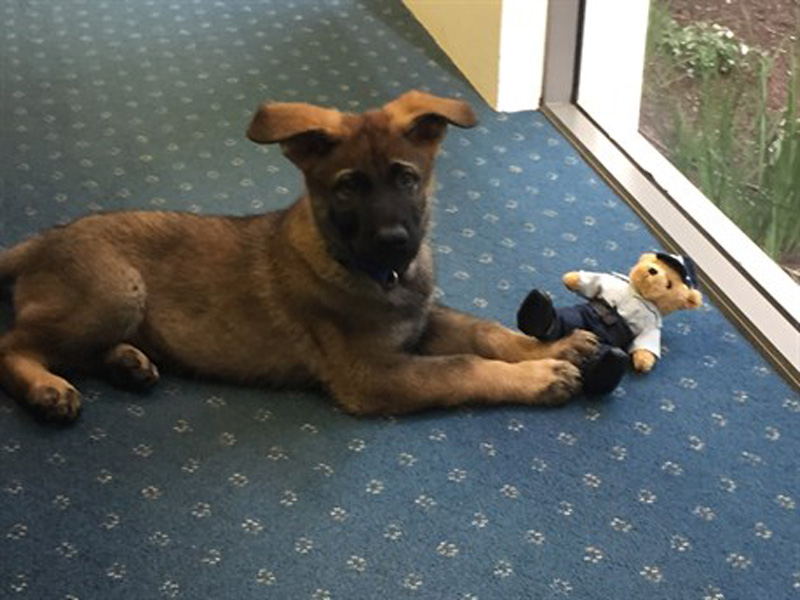 Gavel wasn't really interested in following orders when there were so many people coming to say hi and play with him every day. But, little did he know, people were just going about their jobs, and he was the one playing.
Gavel's Training
During the first year of training, he would mostly learn obedience and socialization, or at least that's what was expected of him. During the first months, he only showed signs of wanting to sprint and play through the 40 acres of land the Government House is situated in.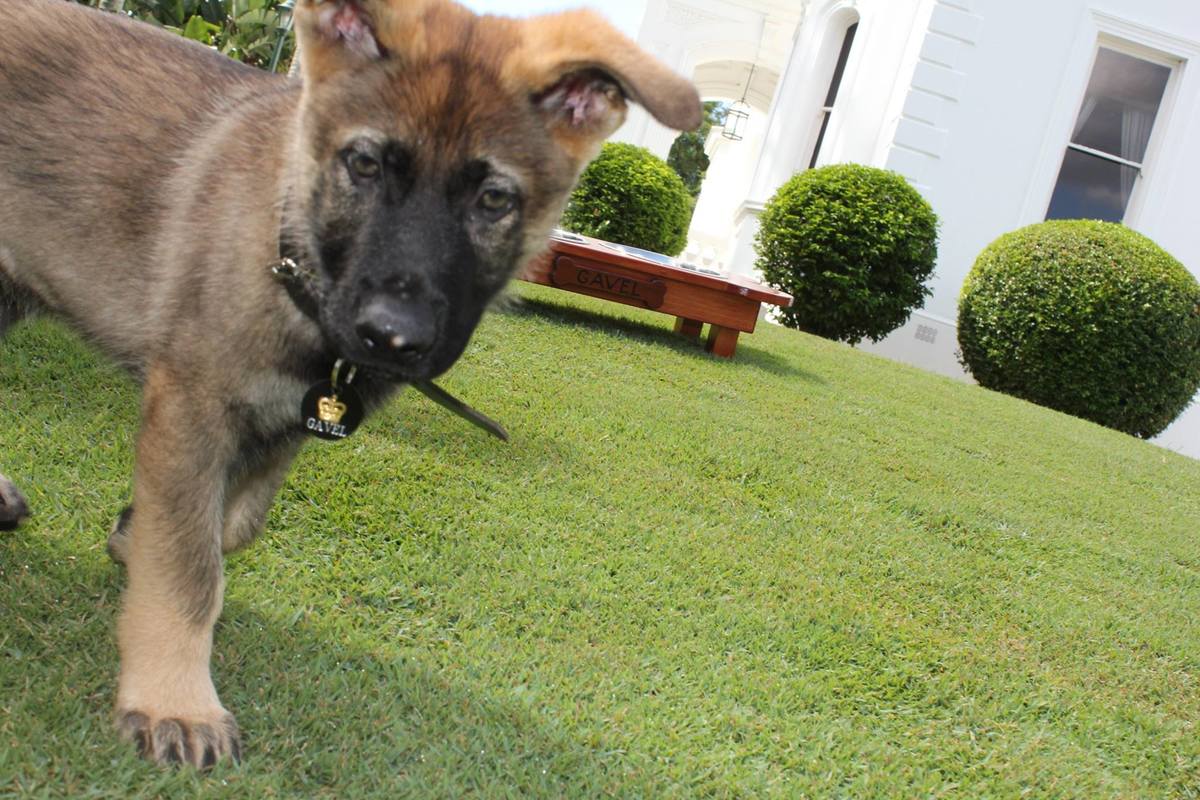 Things were starting to get tough for little Gavel, he didn't show the discipline his siblings and parents had when they underwent their police training. Instead, Gavel was simply too playful and soft. 
A Little Too Playful
The young pup was growing really fast; by ten weeks, he had almost doubled his size. But his discipline learning wasn't going as fast as his body, and he was still struggling through his studies. So he still had a long way to go to achieve his title.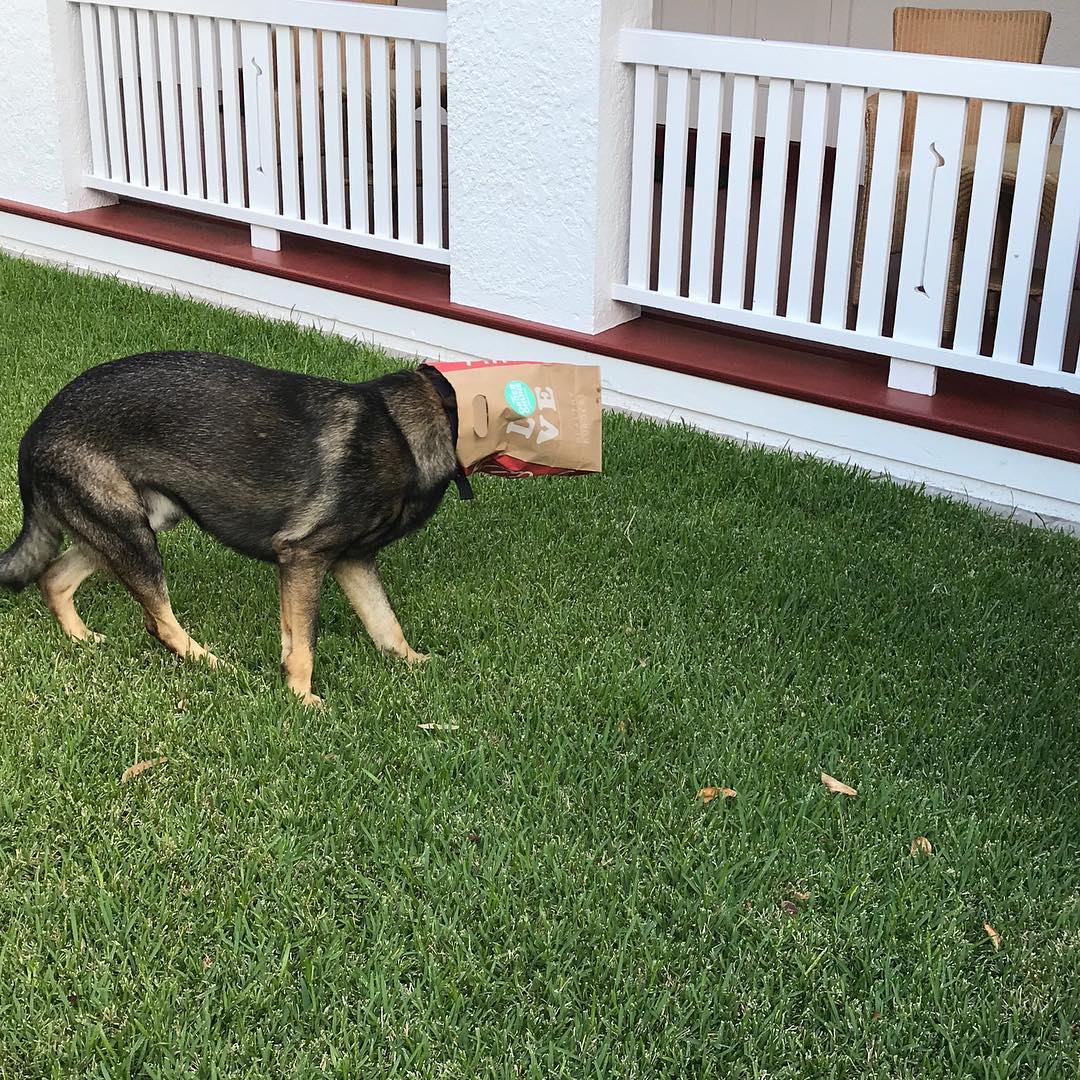 Whenever he had time off, he would accompany Governor de Jersey to receptions and meetings with important figures, where he would get cuddles and attention. Gavel started liking the attention he got as a politics dog rather than his rigid police training.
Flunked School
Even though he was always on time for his training, it was finally decided that Gavel wouldn't graduate. Queensland Police released a statement lamenting the news, claiming he "did not display the necessary aptitude for a life on the front line."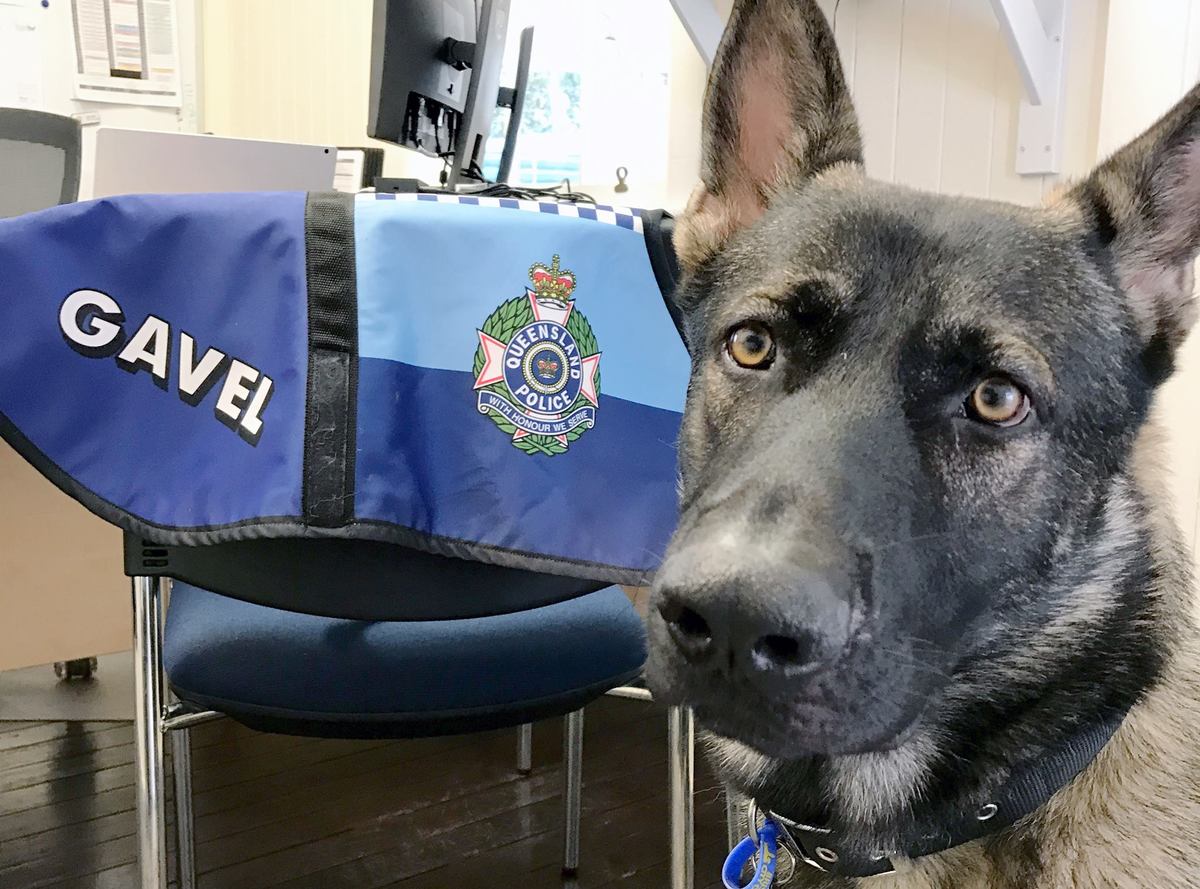 This was a shock for everyone who had placed so many expectations on him. But to those that were close to Gavel, they weren't the least bit surprised. After all, they knew he was such a kind and friendly dog that he would be terrible at catching criminals.
Dog Out Of Luck
In February 2017, Gavel was relieved from his duty as a police dog trainee. Only six months before his graduation ceremony. His trainers gave him all the chances they could, but Gavel showed no improvement. All he wanted was to munch on flowers and roll on the grass.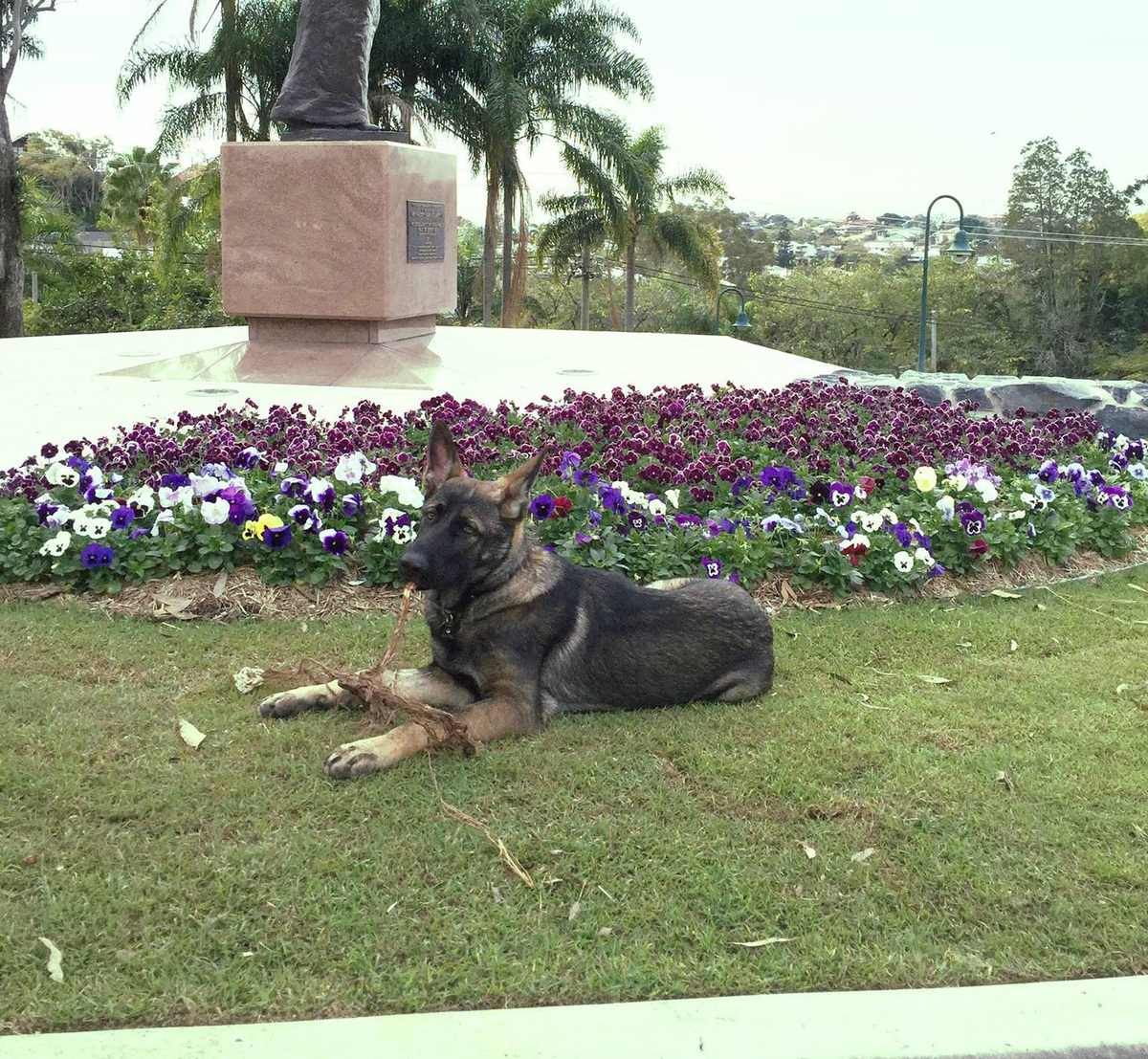 By then, Gavel had gained a following on social media, and when the news came out, many were worried about his future. Without his title as a police trainee, there would be no point for him to stay at the Government House.
From Unemployment To Political Figure
The news that Gavel was kicked out of the academy struck many people, especially Governor de Jersey, who had put high hopes in him. There was great speculation regarding his future. But this handsome pup wasn't sad. If anything, he knew there was something better awaiting.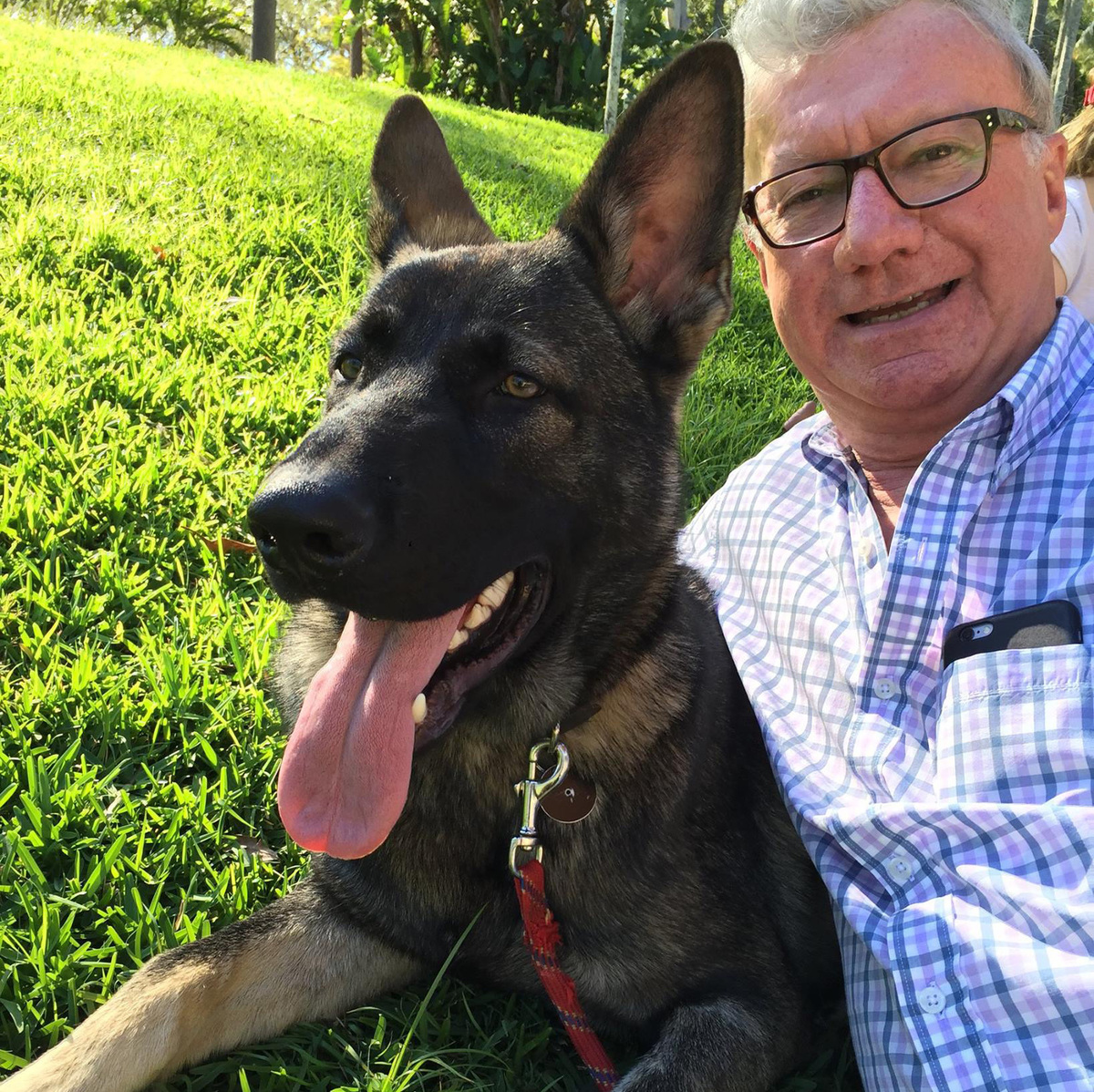 And he was right. Unknowingly, throughout that first year of life, he was already fulfilling a very important duty in the Queensland Government House and would soon take on a job that he didn't expect.
A Brand New Title
Gavel wasn't sent to the shelter as some feared. Instead, the Governor and his wife decided to adopt him officially. Although he was already a part of the family now he was going to be acknowledged legally as the first-ever Vice-Regal Dog.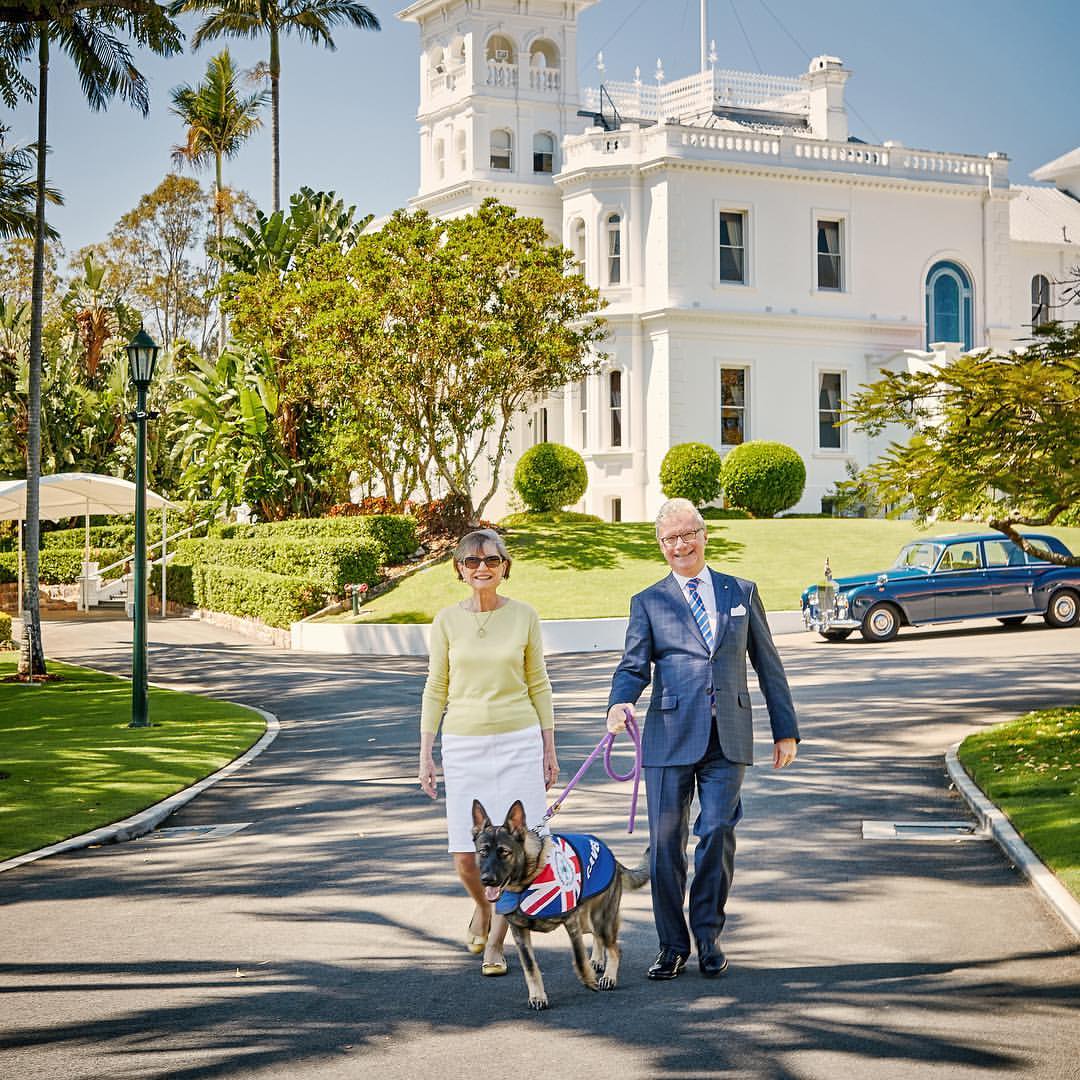 "He has outgrown four ceremonial coats, undergone a career change… and brought untold joy to the lives of the governor, Mrs. de Jersey, Government House staff, and the thousands of Queenslanders who have since visited the estate," said Governor de Jersey in a social media statement.
A Job For Gavel
Gavel has a talent for being adorable, that's why he is very successful at his new job, where he needs to greet and welcome all of the guests that visit the busy Government House. He is clearly a very happy pup.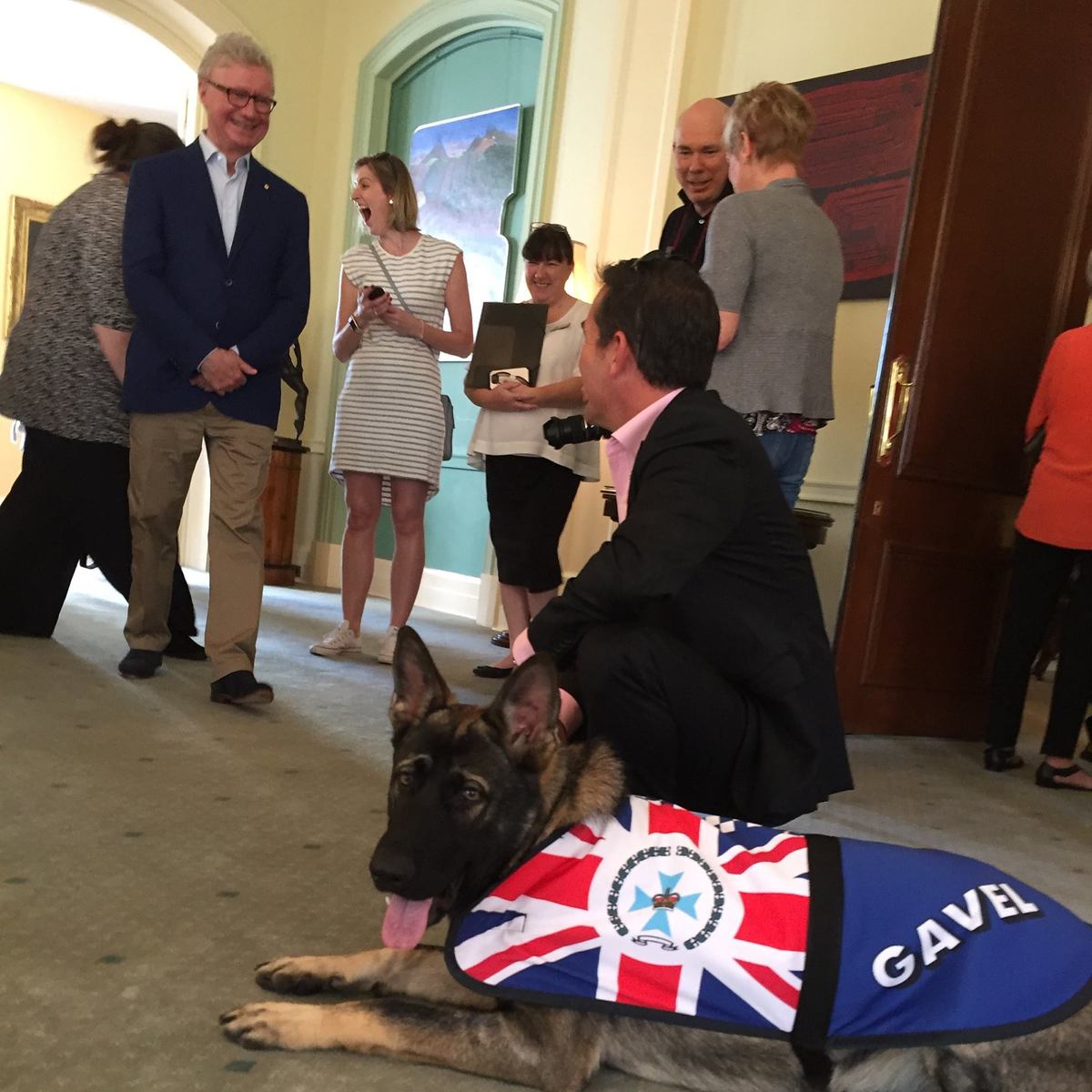 During his first assignment, he had to welcome over a dozen people at a citizenship ceremony. Needless to say, he excelled at the task. Governor de Jersey added in his official statement, "We hope Gavel's with us for a long, long time into the future."
Cool Outfit 
Being a Vice-Regal Dog is no small title, so little Gavel has to look the part. Even though he was used to wearing coats during police academy, now he has personalized coats to fit his role. He doesn't have to wear a coat all the time, just when he's on greeting duty.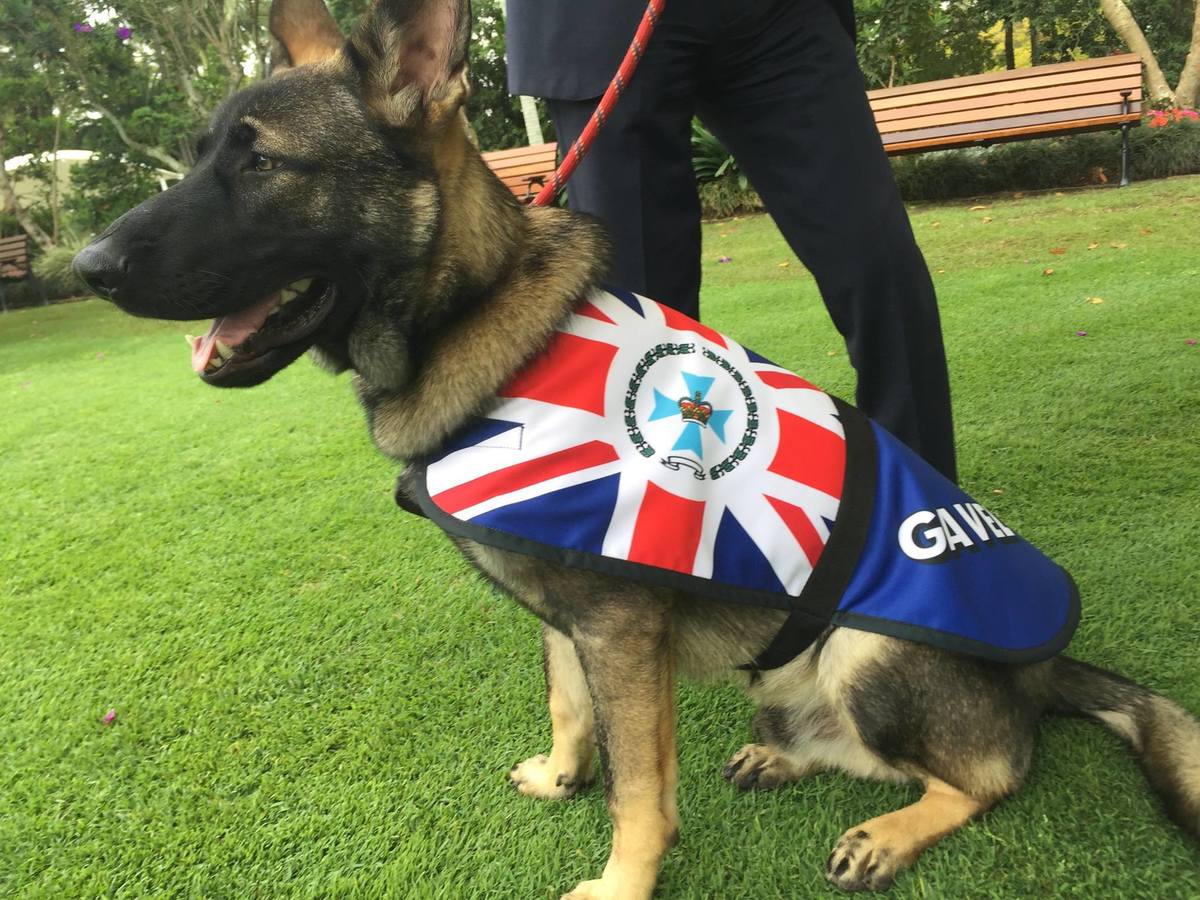 In the Government House's social media, they detailed that "He wears a specially-made Government Housecoat, emblazoned with the Governor's Personal Standard, the St. Edward's Crown and the brolga, the official bird emblem of Queensland."
Official Documentation
Gavel's welcoming to his new role didn't go unnoticed by the Australian authorities. He even had to sign an official contract of employment to consent he agreed with his official duties. His lack of writing abilities wasn't an impediment to printing his signature.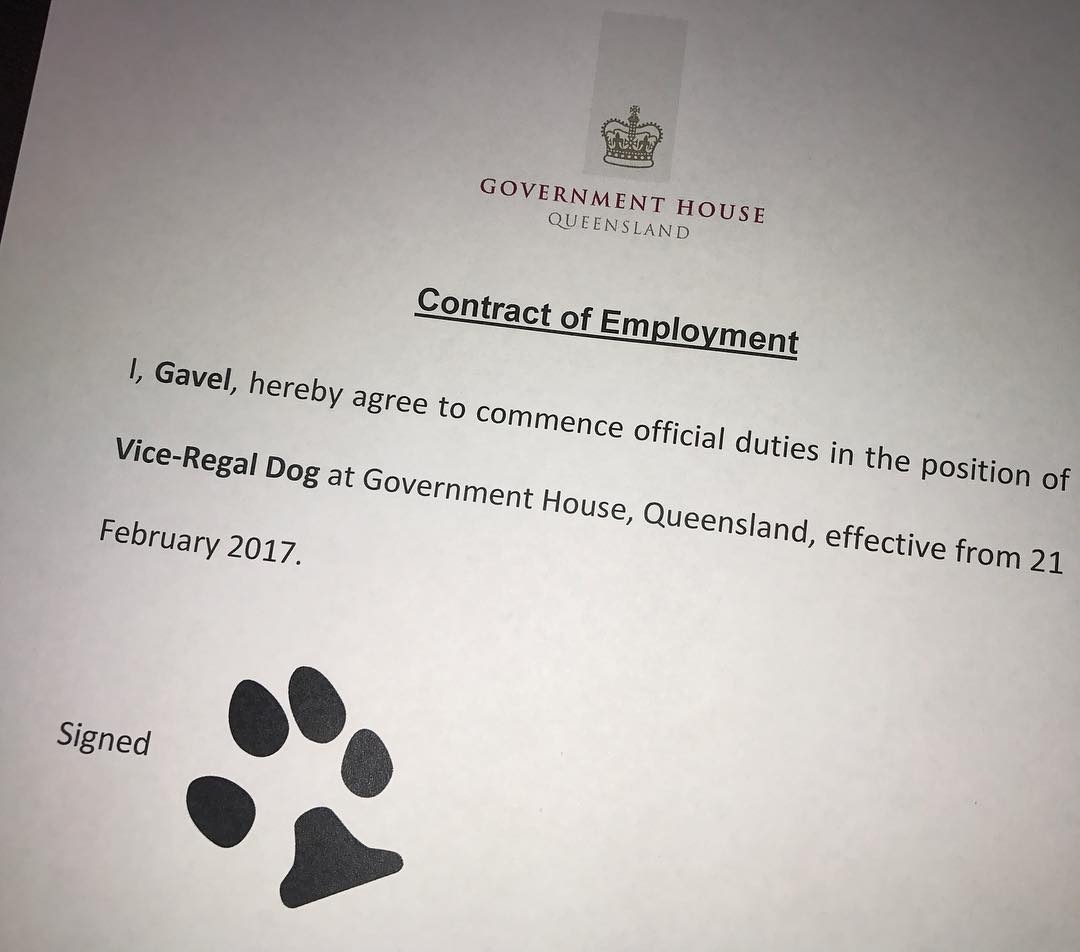 Now the playful pup has to make appearances showing his best regal behavior. But unlike joining the canine police force, he can choose when to skip his duties and just stay at home to nap and play.
A Big Boy
A lot can happen in a year, and this young pup can attest to that! He went from police dog trainee to vice-regal dog and a few uncertainties in between. But this lucky dog had more surprises under its fur.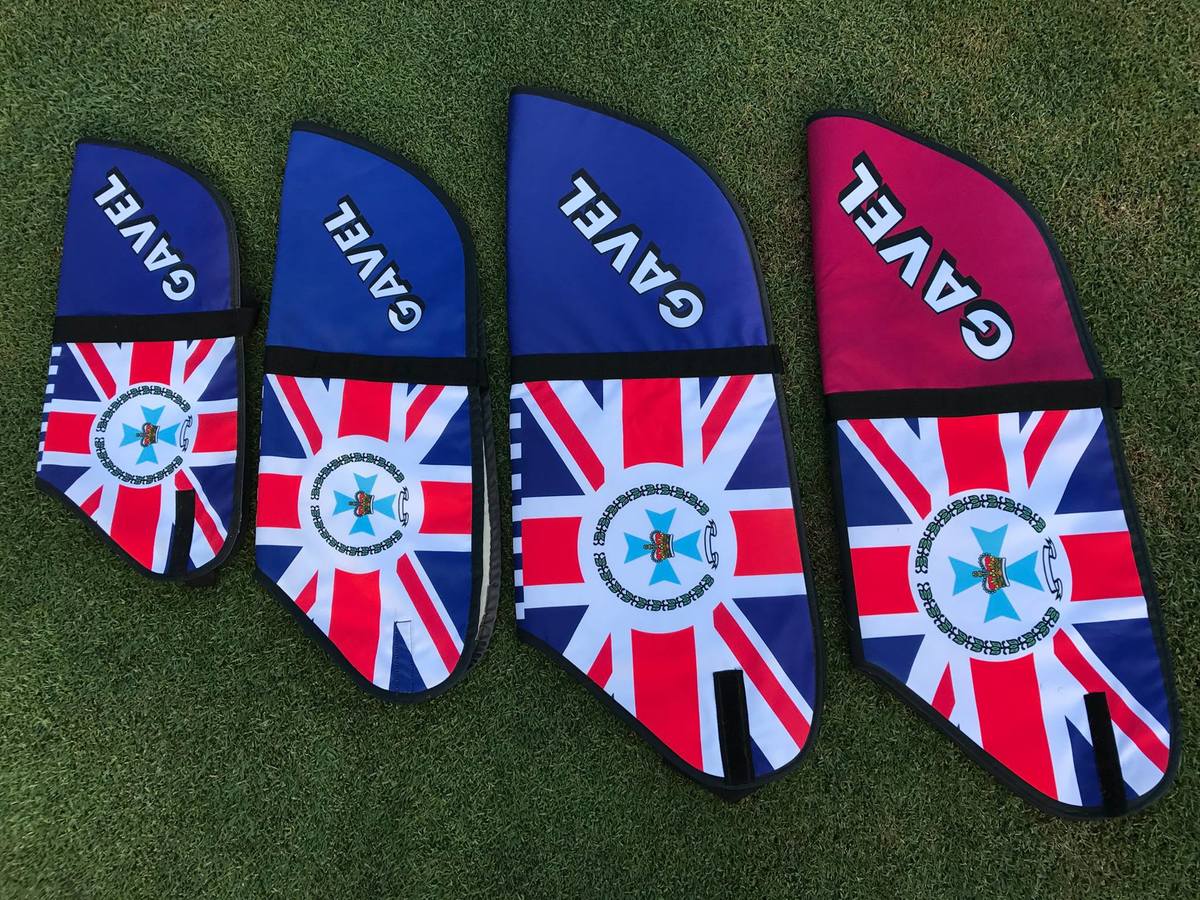 But one of the most impressive things that happened to Gavel was that within his first year living at the Government House, Gavel outgrew four coats! Because he was still over a year old, he was still technically a puppy, but his body was growing at a tremendous speed.
Gavel's Favorite Team
Being a Vice-Regal dog has allowed Gavel to seek other interests and hobbies, such as becoming a rugby fan. Although he prefers catching the ball himself, he's happy to support his home team whenever he can. He even has his own official Maroons scarf.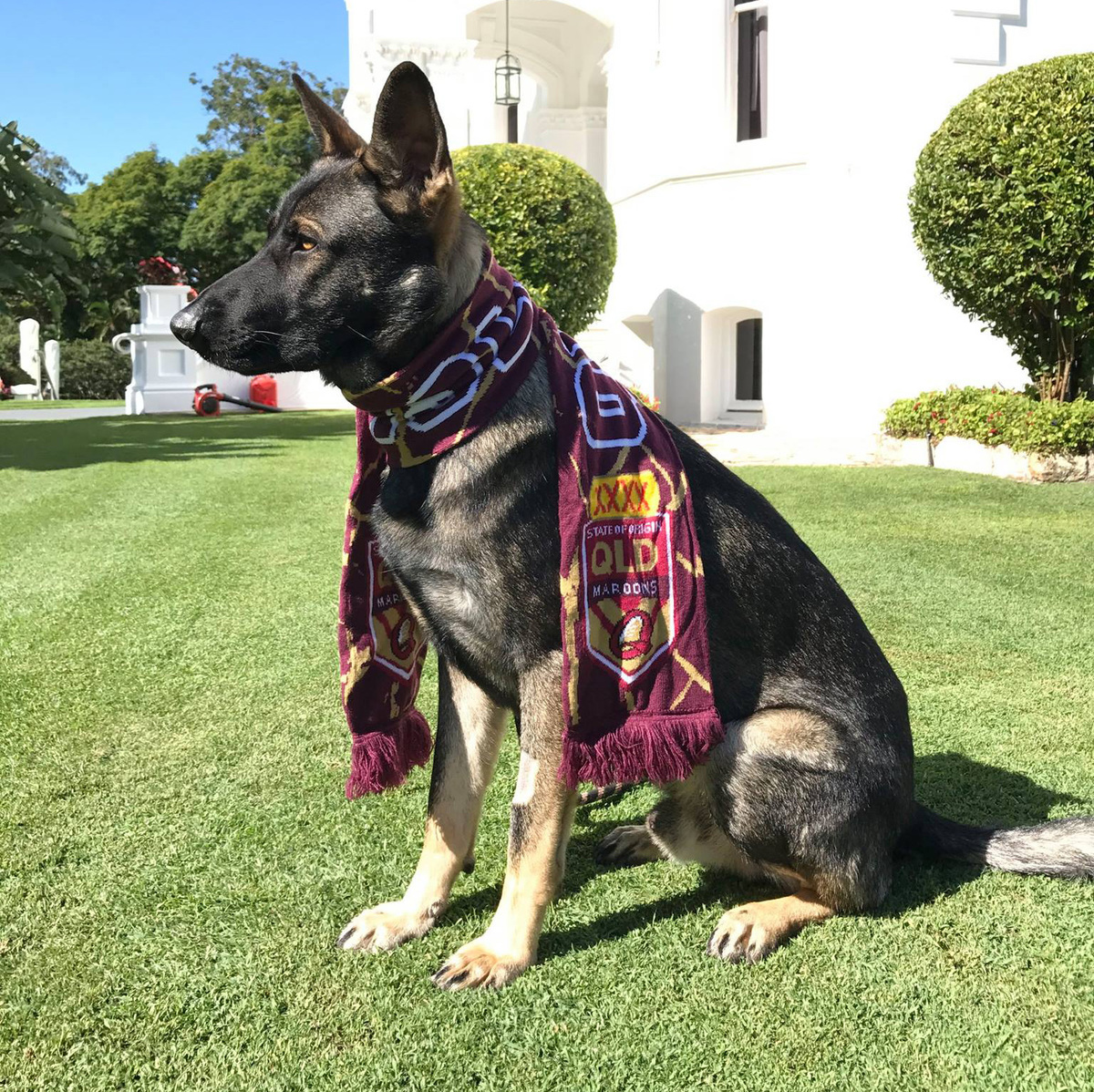 The Maroons are the Queensland rugby league team. They're named after the color of their jerseys and are dearly admired by locals. So naturally, the pup is a proud supporter, especially when the team plays against their biggest rivals: the New South Wales Blues.
Fulfilling His Duties
As the holder of the title of Vice-Regal dog, Gavel has to take his duties very seriously. One of the many he has is to support everyone that works on the Government House premises. Here he can be seen giving the gardening team a cheer-up while they prepare for the annual garden renovations.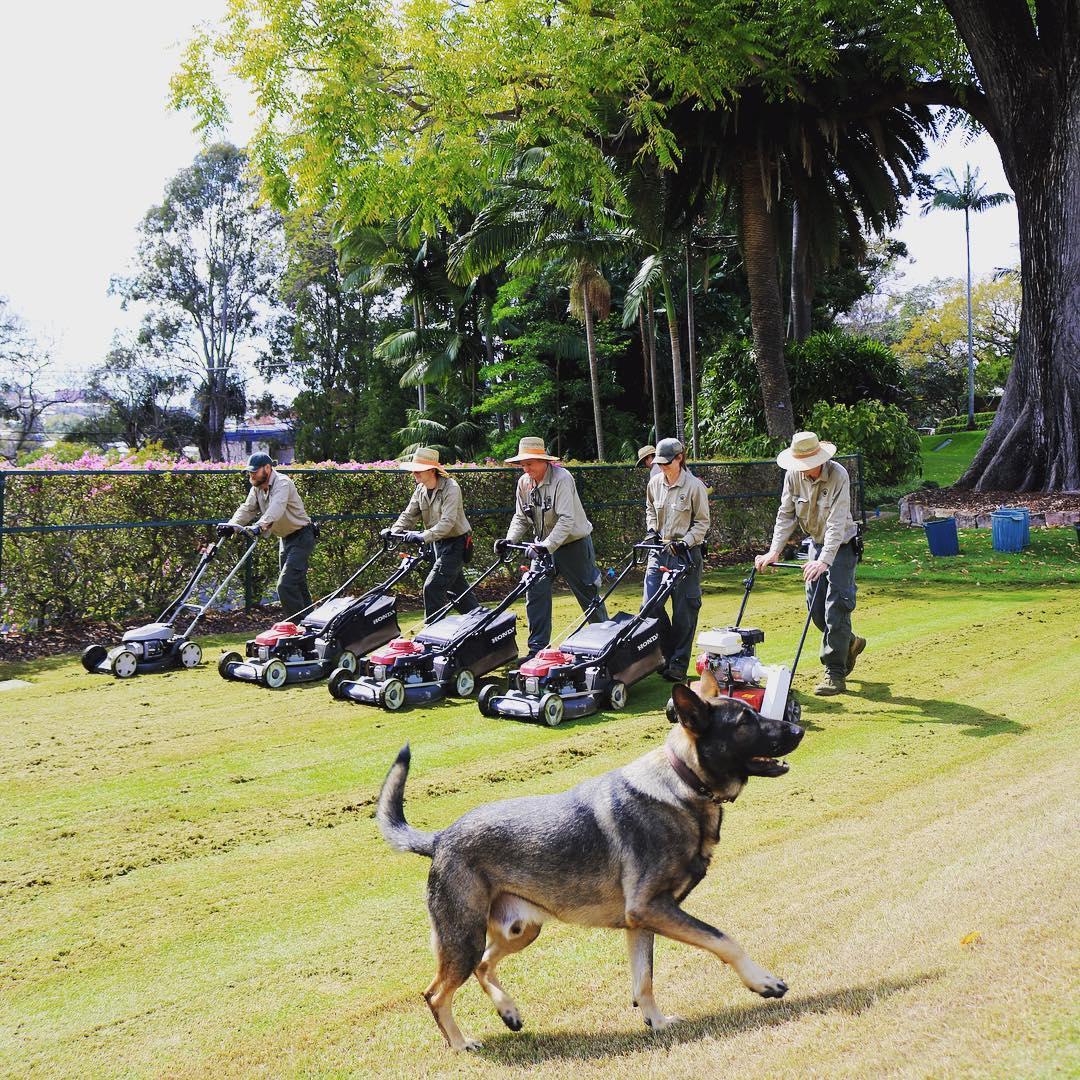 Hopefully, he won't chew on those newly planted flowers! We're sure that Gavel loves his duties just by how he looks in the pictures Governor de Jersey shares on social media.
Work Like A Dog
Because Gavel has gained quite a social media following, it's become clear that he needs to share his thoughts whenever a big holiday comes about. That's why he couldn't spare the opportunity of wishing all dogs a happy "Work like a dog day" on August 5th.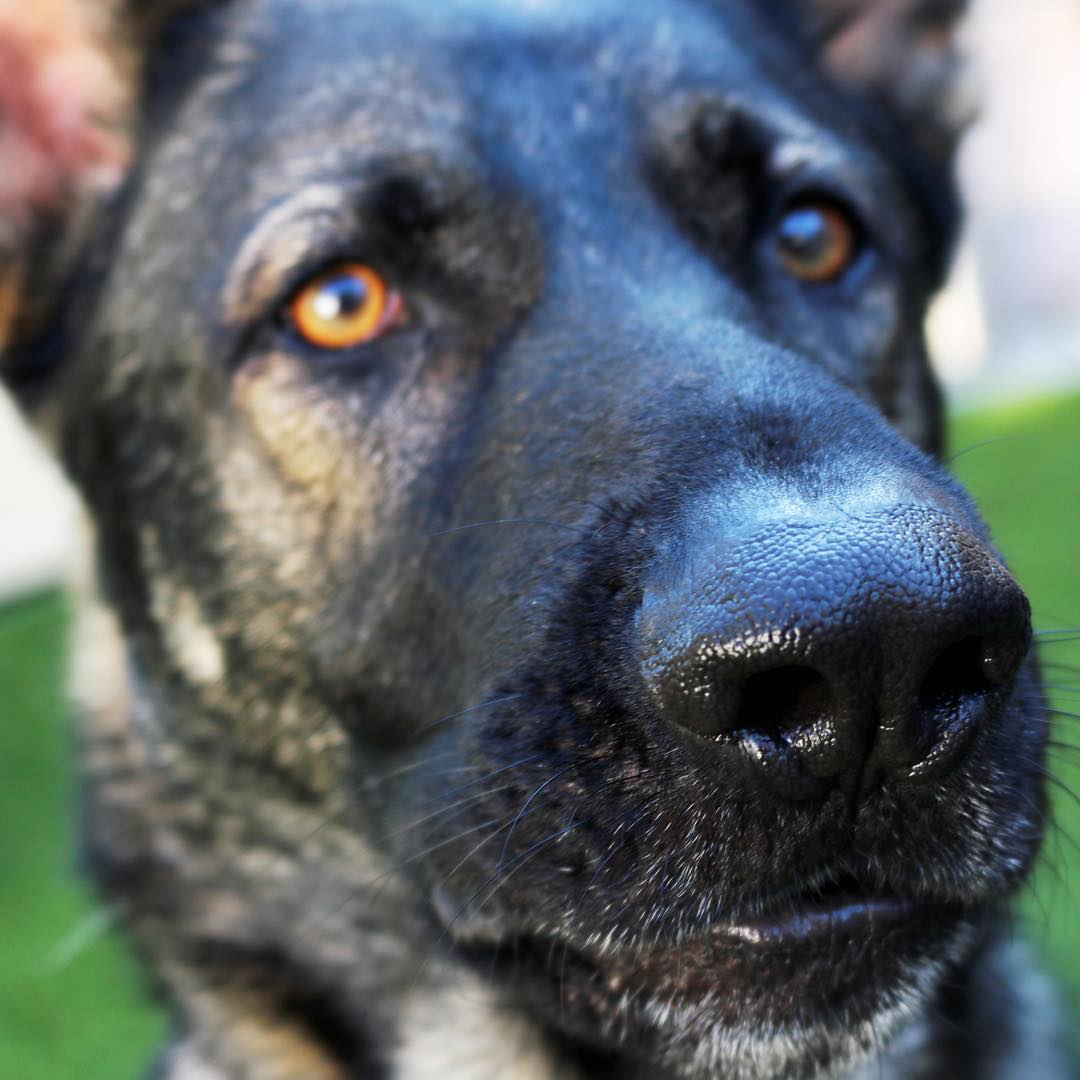 Gavel knows the importance of working hard. Even though he worked hard in his days at the police academy, he now has different duties to fulfill. Luckily Gavel has found his place in the world, making everyone around him very happy.
An Advocate By Heart
Gavel is lucky to be accepted and loved despite his flaws —and believes every dog should too. He advocates for many causes and takes time to be the face of many campaigns for animal well being.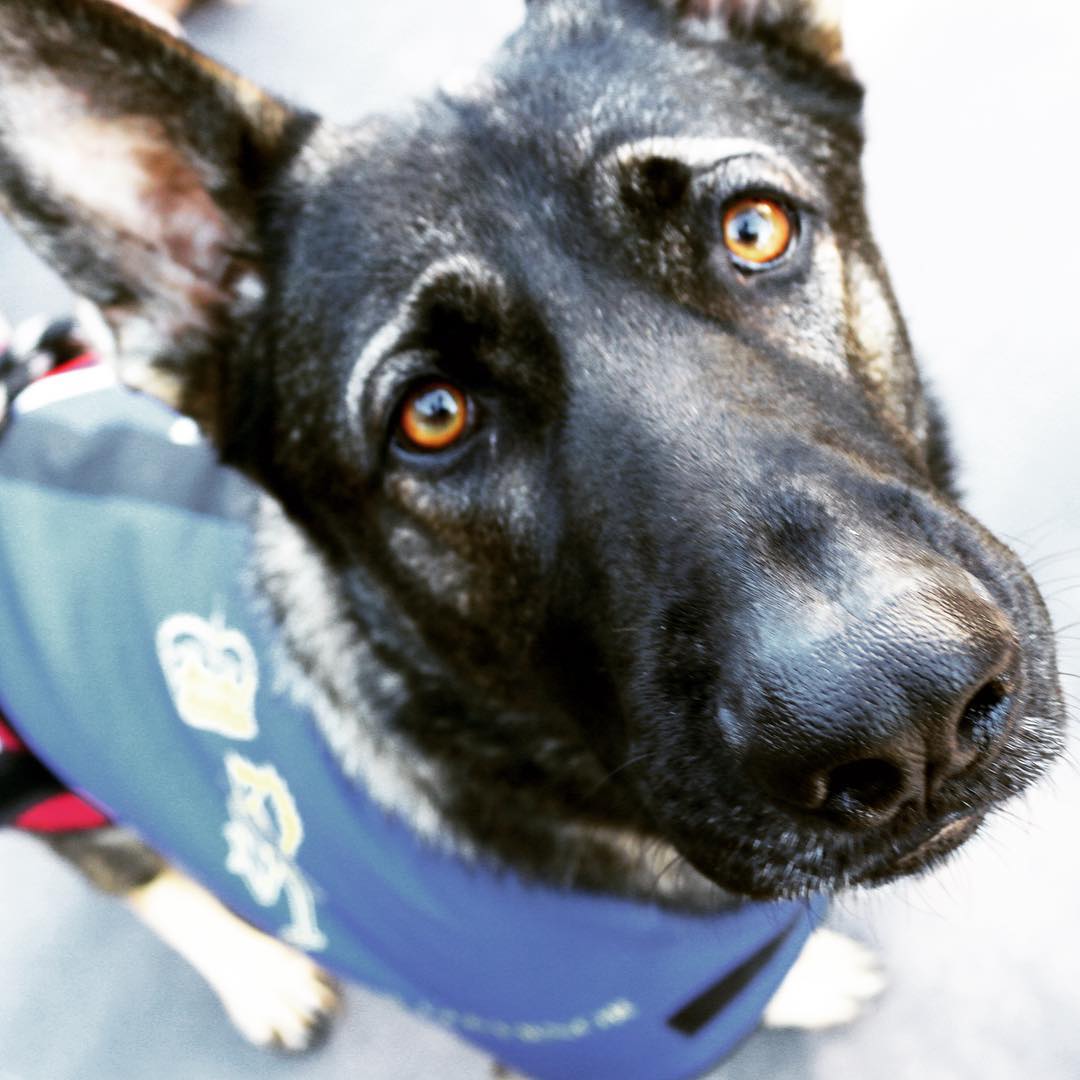 Now he has a luxurious life with all his needs covered and lots of love from the Governor, his wife, and all the staff. But he knows that not all puppies are as lucky as him. That's why amongst his duties, he takes time to campaign for them.