Remembering The Most Famous Bond Girls: Where Are They Today?
James Bond has been a beloved cultural icon for decades, but let's face it – as much as we enjoy the action scenes, gorgeous settings, and fancy cars, perhaps what makes the Bond movies even more interesting are the strong, powerful, and extraordinarily beautiful female characters commonly referred to as the "Bond Girls."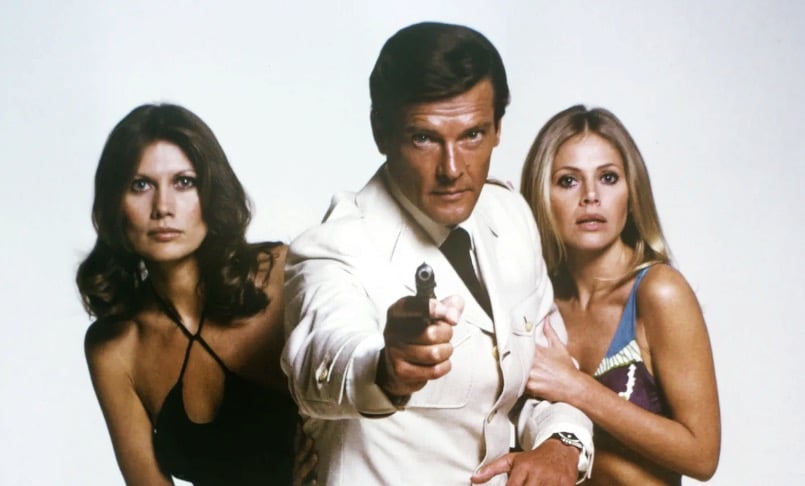 Over the years, the Bond franchise has introduced audiences to dozens of Bond Girls, many of whom were played by relatively-unknown actresses. From love interests to covert baddies, here are some of the most iconic Bond Girls, then and now.
Halle Berry
Halle Berry began her career in the 1980s as a model and beauty pageant contestant. Her first big break in acting came in 1992 when she starred in the romantic comedy Boomerang alongside Eddie Murphy. By the 2000s, Berry had become one of the highest-paid actresses in Hollywood.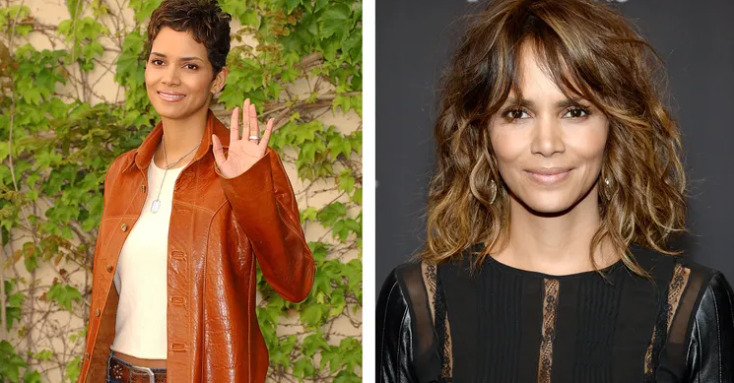 In 2002, Berry played Jinx Johnson in the James Bond movie Die Another Day. A year earlier, she won an Academy Award for Best Actress for her role in the romantic drama Monster's Ball. Her other notable movies in the years that followed include Perfect Stranger (2007), Cloud Atlas (2012), and The Call (2013). She launched her own production company, 606 Films, in 2014.
Britt Ekland
Swedish-born Britt Ekland was already an established actress when she landed the role of Mary Goodnight in the 1974 James Bond movie The Man with the Golden Gun. She starred in numerous other movies during her heyday in the 1970s and 1980s. Beginning in the 1990s, her acting work had become limited to stage productions, one-off roles, and brief appearances on reality TV shows.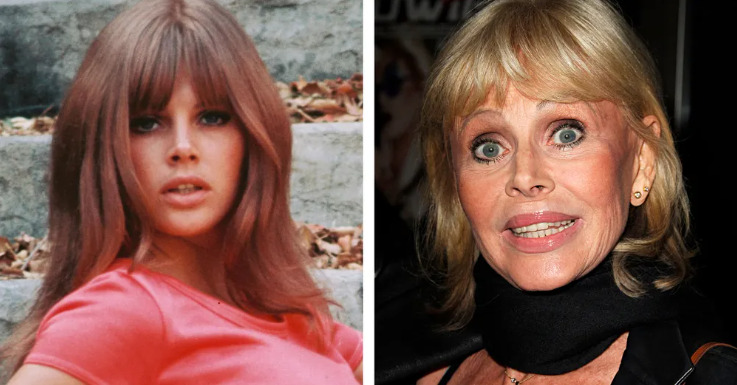 Ekland had an active social life and a whirlwind romance and marriage to actor Peter Sellers in 1964. They later divorced in 1968, and her following high-profile relationship with singer Rod Stewart made her one of the world's most-photographed celebrities in the 1970s.
Maud Adams
Swedish actress Maud Adams brought a Scandinavian flair to the Bond franchise not just once but twice when she played two different Bond girls in two James Bond movies. In 1974, she played Andrea Anders in The Man with the Golden Gun. In 1983, she played the character the film was named after, Octopussy.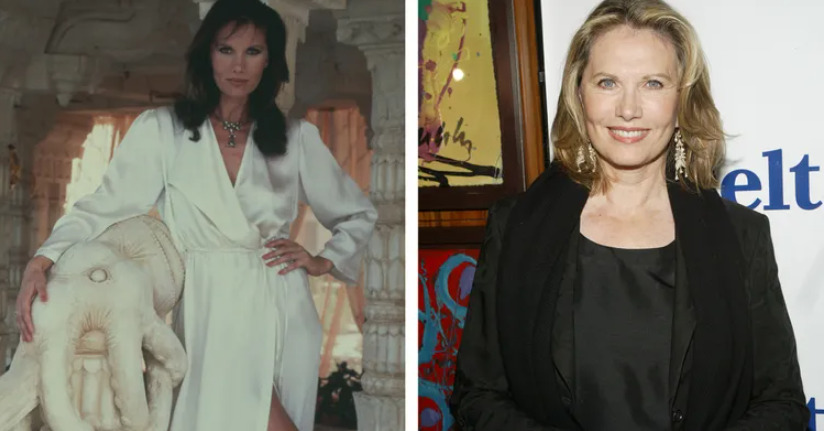 Adams also appeared in other movies and TV shows like The Christian Licorice Store (1971), Rollerball (1975), Merciless Man (1976), and The Kill Reflex (1989). She was also the director of the TV series Kafé Luleå in 1994 and served as the president of a cosmetics company called Scandinavian Biocosmetics.
Ursula Andress
Ursula Andress is a Swiss actress who became one of the first Bond girls, playing the role of Honey Ryder in Dr. No (1962). Andress is best remembered for the scene in which she emerges from the Caribbean Sea in a white bikini sporting a large knife on her hip.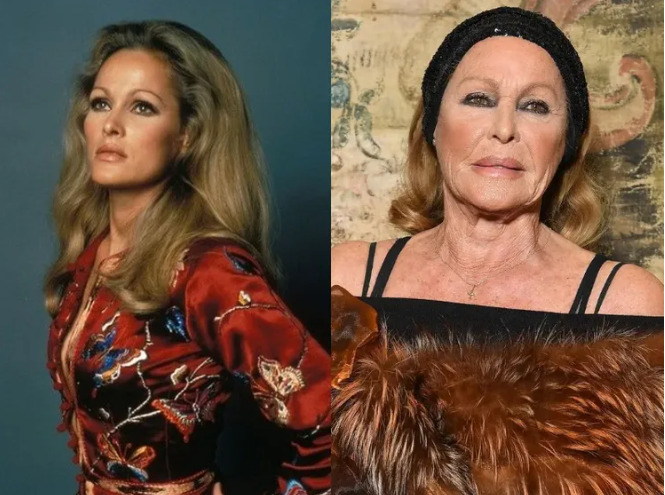 Following her breakthrough role in Dr. No, Andress would go on to star in Fun in Acapulco alongside Elvis Presley, and 4 for Texas alongside Frank Sinatra, Dean Martin, and Anita Ekberg, both in 1963. She also starred in Clash of the Titans with Harry Hamlin – the father of her son Dimitri – in 1981.
Denise Richards
Denise Richards starred in many notable movies over the years, including Starship Troopers (1997) and Wild Things (1998), as well as in TV shows like Seinfeld (1993) and Melrose Place (1996). However, fans of the James Bond movies would probably best remember her for her role as Christmas Jones in The World is Not Enough (1999).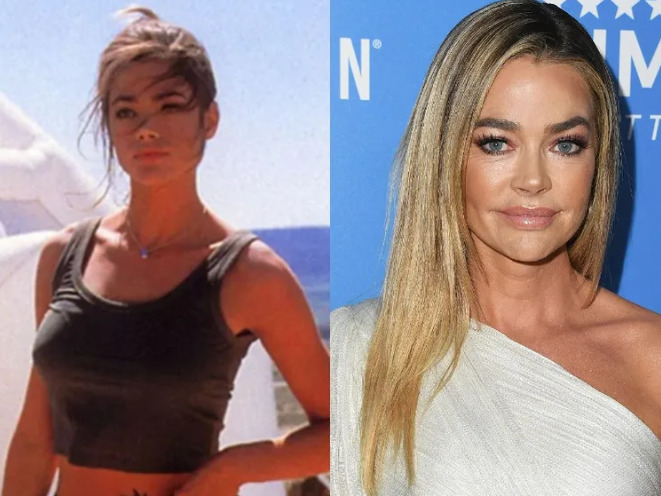 Richards also starred in reality shows like Denise Richards: It's Complicated (2008-2009) and The Real Housewives of Beverly Hills (2019-2020). She is also a model, having graced the covers of many magazines. In 2011, she published a memoir titled The Real Girl Next Door.
Lana Wood
Lana Wood played the opportunistic Plenty O'Toole in the 1971 James Bond movie Diamonds Are Forever. Wood's acting career began in the early 1960s, appearing in various movies and soap operas. She is the younger sister of actress Natalie Wood, who passed away under mysterious circumstances in 1981.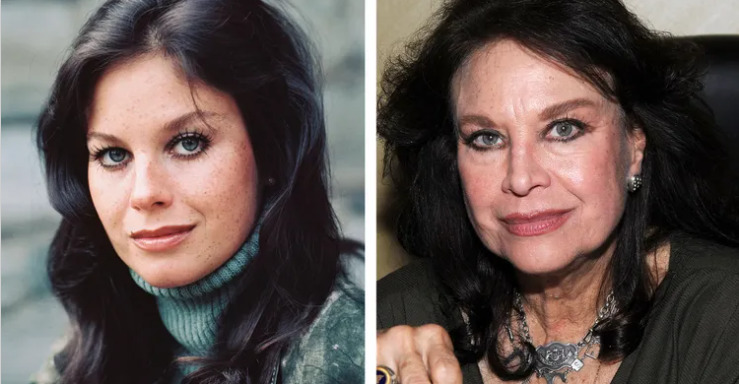 Wood has more than 300 TV shows and more than 20 movies to her credit, including The Fugitive, Mission: Impossible, Starsky & Hutch, Fantasy Island, and The Capitol. She also wrote two memoirs: Natalie, A Memoir by Her Sister (1984) and Little Sister (2021). 
Rosamund Pike
While Rosamund Pike may look familiar to many people now, she was a little-known actress when she played Miranda Frost in the 2002 James Bond movie Die Another Day. This role earned her the Empire Award for Best Newcomer and would pave the way for a highly-successful career in Hollywood.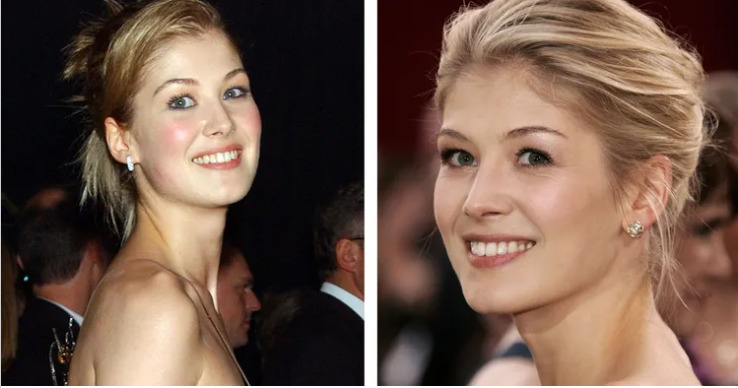 Pike's performance in the 2014 psychological thriller Gone Girl was met with critical acclaim and earned her a nomination for the Academy Award for Best Actress. She won a Primetime Emmy Award in 2019 for her role in the British comedy TV series State of the Union, and a Golden Globe for her role in the 2020 satirical black comedy thriller I Care a Lot.
Jane Seymour
Jane Seymour is an American-British actress who made her screen debut as an extra in the 1969 musical comedy Oh! What a Lovely War. Not long after, she landed leading roles in movies and TV shows. In 1973, she played Solitaire in the James Bond movie Live and Let Die.
Seymour would go on to have a highly successful acting career, appearing in numerous blockbuster movies and hit TV shows while winning multiple awards. She is also the founder of the Open Hearts Foundation and has written several children's books and self-help books. In 2000, she was appointed an Officer of the Order of the British Empire. 
Honor Blackman
English actress Honor Blackman played the outrageously-named Bond girl Pussy Galore in Goldfinger (1964). Blackman made her film debut in the 1947 British drama movie Fame Is the Spur. In the early 1960s, Blackman began practicing judo, which helped her prepare for her roles in the espionage TV series The Avengers (1962-1964) and Goldfinger.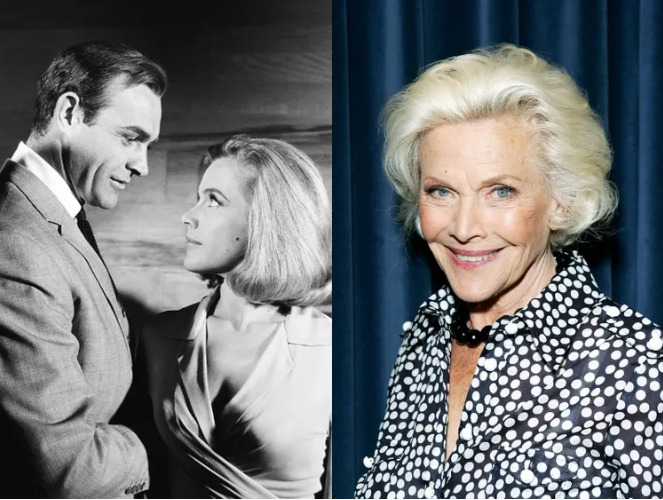 Blackman continued to appear in numerous movies, TV shows, and stage productions after Goldfinger. She also recorded an album of songs titled Everything I've Got following her appearance in Goldfinger. In 2009, she released a single, "The StarWho Fell From Grace," composed by Adrian Munsey and Jeff Chegwin. She passed away at the age of 94 in 2020.
Barbara Bach
American model Barbara Bach's acting career began in Italy in 1968 when she played Nausicaa in L'Odissea. She also appeared in other Italian movies before she was cast as the Russian spy Anya Amasova in the 1977 James Bond movie The Spy Who Loved Me.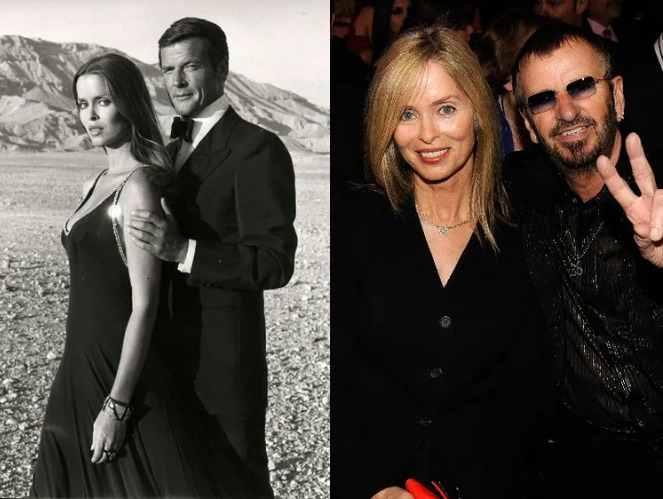 In 1980, she met Beatles drummer Ringo Starr on the set of the movie Caveman. The two were married in 1981. Bach has a total of 28 movies to her credit. In 1991, she co-founded the Self Help Addiction Recovery Program (SHARP) with Pattie Boyd, who was previously married to Beatles lead guitarist George Harrison and singer-songwriter Eric Clapton.
Daniela Bianchi
Daniela Bianchi is an Italian model and actress who played Tatiana Romanova in From Russia with Love (1963). Her acting career began in 1958 when she appeared as an extra in the French drama movie In Case of Adversity. In 1960, she was the first runner-up in the Miss Universe pageant held in Miami Beach, Florida.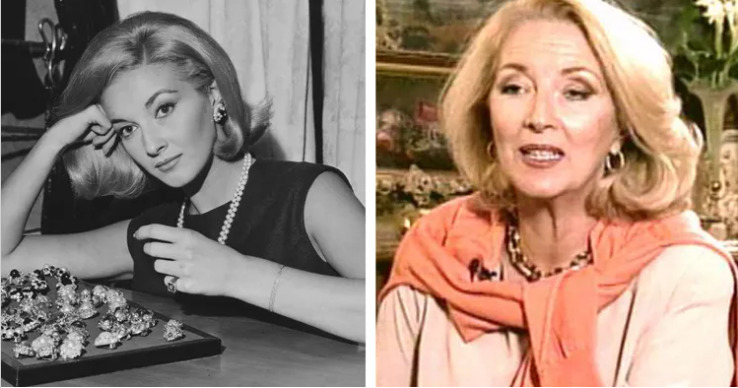 Bianchi, whose voice was dubbed by British actress Barbara Jefford due to her heavy accent, went on to star in a number of French and Italian movies after From Russia with Love, though Tatiana Romanova remains her most famous role. Bianchi retired from acting in 1970.
Shirley Eaton
Shirley Eaton was already a well-known actress and singing star in the UK before landing the role of Jill Masterson in Goldfinger (1964). Despite her brief appearance in the movie, the role became her most memorable to date. That same year, she appeared on the cover of Life magazine covered in gold paint, a reference to her character in the movie.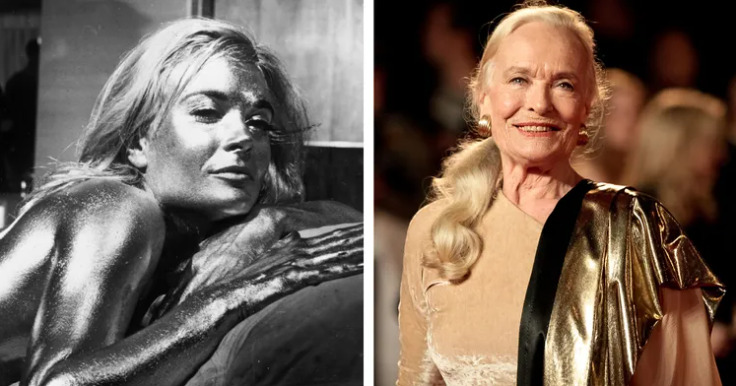 Eaton retired from acting in 1969 to focus on bringing up a family. In 1999, she released her autobiography Golden Girl, which she then followed up with three more books throughout the 2000s.
Grace Jones
Grace Jones was born in Jamaica in 1948 and moved to the US with her family when she was 13. She began her modeling career shortly afterward, then embarked on a music career in 1977. She made her first mainstream movie appearance in 1984 when she starred alongside Arnold Schwarzenegger and Sarah Douglas in Conan the Destroyer.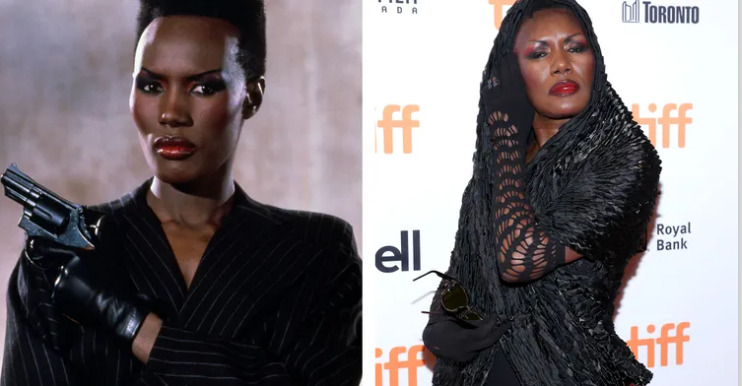 A year later, Jones landed the role of May Day in the James Bond movie A View to a Kill. She would continue to appear in many more TV shows and movies and release new music in the decades that followed, making her one of the most successful Bond girls.
Sophie Marceau
Sophie Marceau is a French actress who first rose to prominence in the early 1980s. Her role in La Boum (1980) and its 1982 sequel would lead to a string of roles in other highly-successful French movies like L'Etudiante (1988), Fanfan (1993), and Revenge of the Musketeers (1994).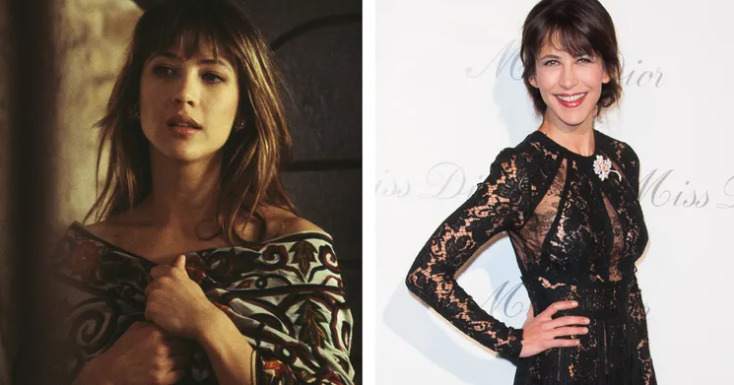 Marceau became an international movie star in the 1990s, appearing in movies like Braveheart (1995), Firelight (1997), and the James Bond movie The World is Not Enough (1999), where she played Elektra King. Marceau has graced the cover of over 300 magazines worldwide and has been the face of brands like Dior, Chaumet, and Citroën. These days, she appears mainly in French movies.
Diana Rigg
English actress Diana Rigg landed the role of Countess Tracy di Vicenzo in the 1969 James Bond movie On Her Majesty's Secret Service. Her character is best remembered for being the only Bond girl to ever marry James Bond.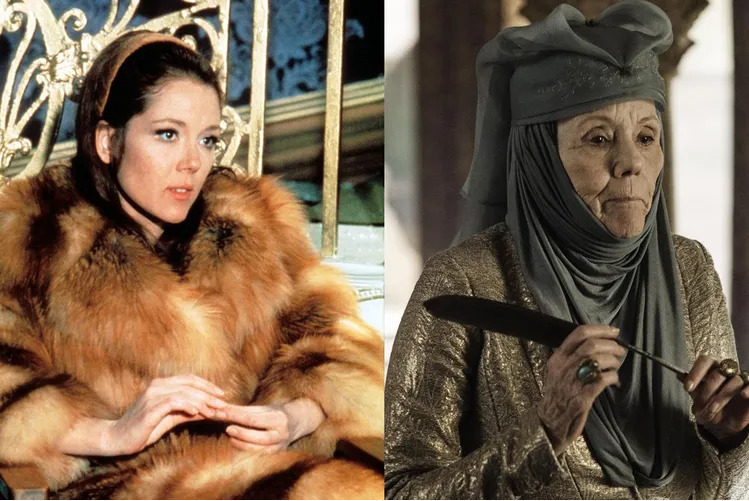 Rigg would go on to appear in various TV series and movies and would win numerous awards in the decades that followed. From 2013 to 2017, she played Olenna Tyrell in the highly-successful fantasy television series Game of Thrones. Sadly, Rigg passed away in 2020 at the age of 82.
Jill St. John
Jill St. John, born Jill Arlyn Oppenheim, is a former actress best known for her role as Tiffany Case, the first American Bond girl, in Diamonds Are Forever (1971). St. John, who started out as a child actress, made her major studio film debut in 1958 when she starred in Summer Love alongside John Saxon.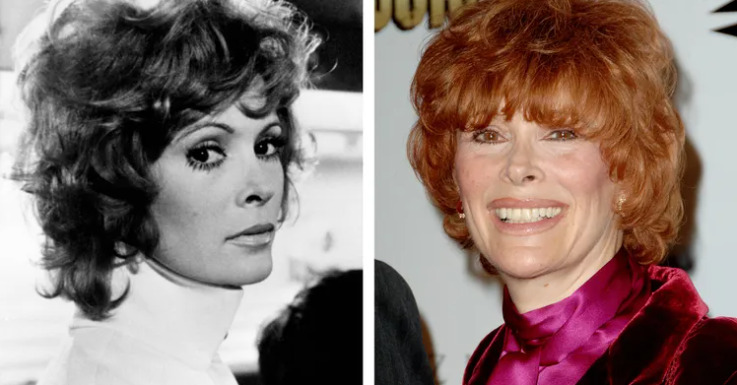 St. John would appear in several movies and TV shows over the years, though Tiffany Case remains her most popular role. She would later become a culinary personality, appearing in cooking segments of shows like Good Morning America and releasing a cookbook called The Jill St. John Cookbook in 1987.
Lois Chiles
Lois Chiles was a student at Finch College in New York when she caught the attention of a Glamour editor who was looking for a young woman to feature on the magazine's cover. Chiles landed the job and eventually had a successful modeling career, which then led to an acting career. In 1979, she played Dr. Holly Goodhead in the James Bond movie Moonraker.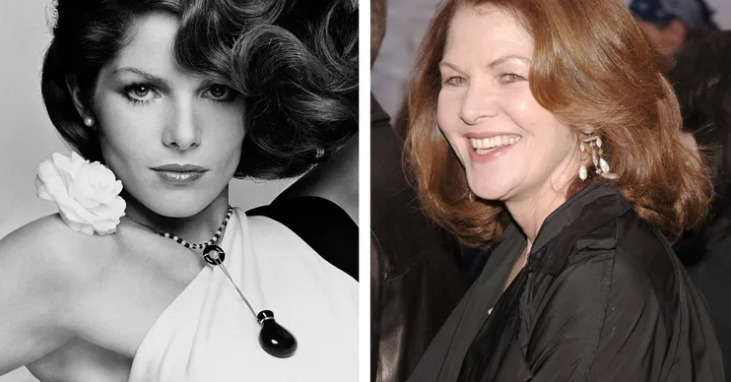 Chiles took a break from acting in 1979 following the death of her youngest brother. She returned to Hollywood after three years, though she struggled to find movie roles that were of the same caliber as her previous ones. However, this did not discourage her, and she continued to appear in various movies and TV shows. In 2002, she taught a course in movie acting at the University of Houston.
Carole Bouquet
Carole Bouquet is a French model and actress who has appeared in at least 60 movies since her acting debut in 1977. In 1981, Bouquet became a Bond girl when she joined the cast of For Your Eyes Only, playing the role of Melina Havelock.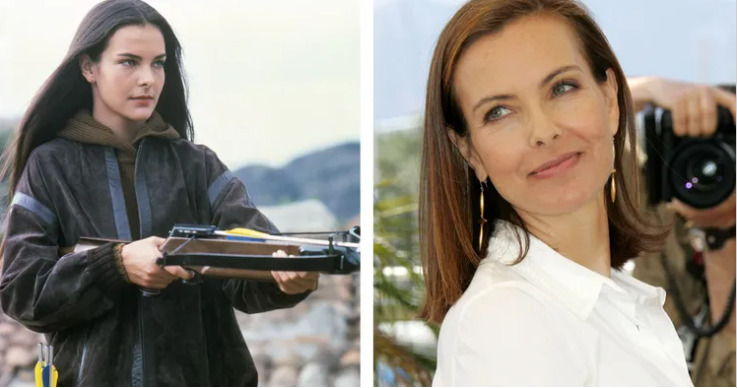 Bouquet's acting and modeling career continued to thrive in the years that followed, appearing in dozens of TV shows, movies, and stage productions. In 1990, she won the César Award for Best Actress for her role in the French romantic comedy-drama Too Beautiful For You. She was also the face of Chanel No. 5 from 1986 to 1997.
Tanya Roberts
Tanya Roberts was born in the Bronx, New York before relocating to Canada with her mother, and then moving back to New York City to pursue a modeling career. She then played various off-Broadway roles before making her movie debut in 1975. Her big break came in 1980 when she was cast as Julie Rogers in the hit TV series Charlie's Angels.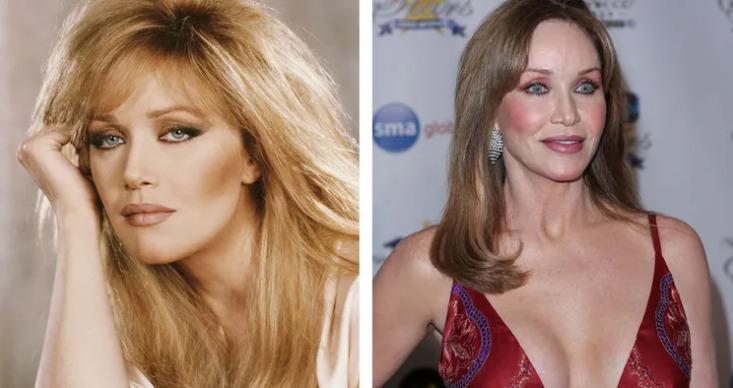 In 1985, Roberts played geologist Stacey Sutton in the James Bond movie A View to a Kill. She then went on to star in movies like Purgatory (1988) and Twisted Justice (1990). In 1998, she played Midge Pinciotti on the hit TV sitcom That '70s Show.
Maryam d'Abo
Maryam d'Abo was born in London and raised in Paris and Geneva. At age 18, d'Abo, an aspiring actress, enrolled at the Drama Centre London, a drama school, but left after one term to make her movie debut in a low-budget science fiction horror movie. She later had other roles in various TV shows and movies before getting cast as Kara Milovy in the 1987 James Bond movie The Living Daylights.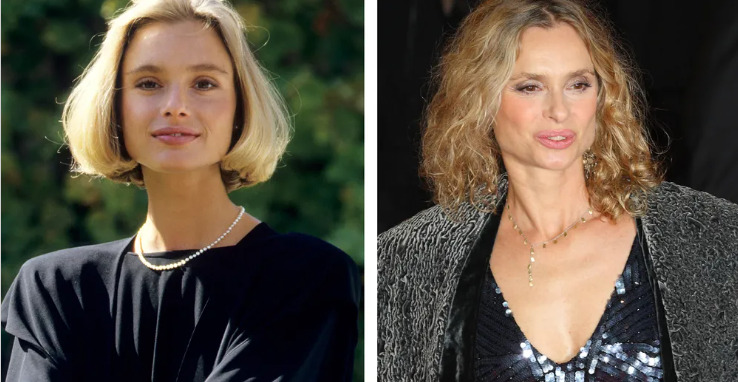 In 2002, d'Abo co-wrote the book Bond Girls Are Forever, a tribute to the women who played Bond girls over the years. In 2004, she wrote and co-produced a documentary about five female war reporters titled Bearing Witness.
Carey Lowell
Carey Lowell was born in Huntington, New York but spent her childhood living in countries like Libya, France, and the Netherlands. She attended the University of Colorado at Boulder for a year before dropping out to pursue a career in modeling.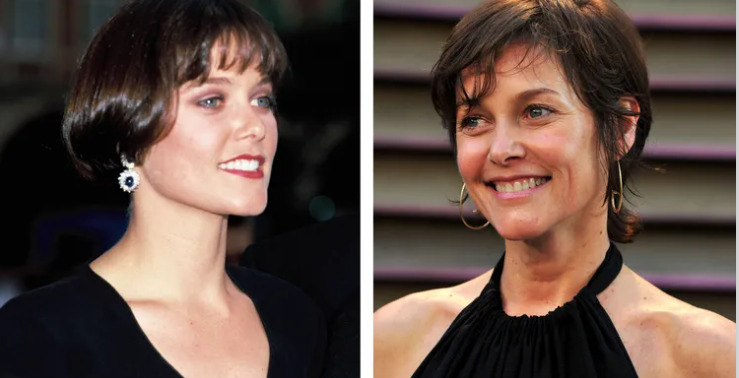 Lowell's first big break in acting came in 1989 when she was cast as Bond girl Pam Bouvier in Licence to Kill. Her next major role came in 1996 when she played Assistant District Attorney Jamie Ross for two seasons on the hit TV drama Law & Order. 
Izabella Scorupco
Izabella Scorupco is a Polish-born Swedish-American actress who is best remembered for her role as Natalya Simonova in the 1995 James Bond movie GoldenEye. Scorupco previously worked as a model, appearing on the cover of Vogue in the late 1980s.
Scorupco had a brief stint as a pop singer in the early 1990s. Her album IZA, released in 1991, and was certified gold in Sweden. She revived her singing career in 2011, duetting with Swedish singer Peter Arne Jöback in his single Jag Har Dig Nu. In 2012, she hosted the spring series of Sweden's Next Top Model.
Famke Janssen
Famke Janssen was born in the Netherlands and moved to the US in 1984 to work as a model. She retired from modeling in the early 1990s and transitioned to acting. In 1995, she played femme fatale Xenia Onatopp in the James Bond movie GoldenEye.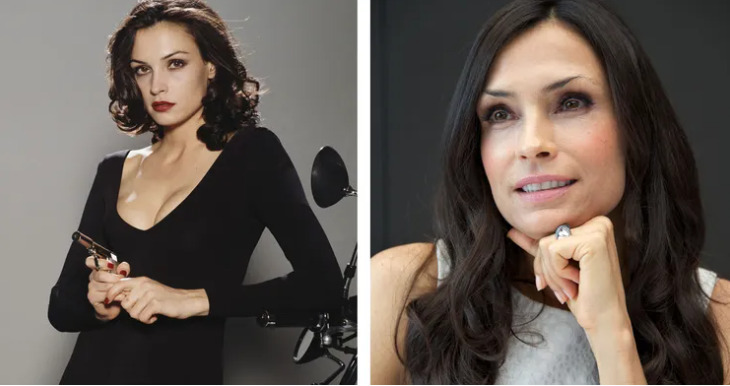 After her performance as a Bond girl, Janssen began seeking more intriguing roles to avoid being typecast. In the 2000s and early 2010s, she played Dr. Jean Grey in Marvel Studios' X-Men movies. She also had a prominent role in the second season of the TV medical drama Nip/Tuck, for which she received a Hollywood Life Breakthrough Artist of the Year Award.
Eva Green
French actress Eva Green began her career in theatre before making her movie debut in the 2003 romantic drama The Dreamers. She received international recognition for her portrayal of Sibylla, Queen of Jerusalem in Kingdom of Heaven (2005). In 2006, she played Vesper Lynd in the James Bond movie Casino Royale. This role earned her the BAFTA Rising Star Award.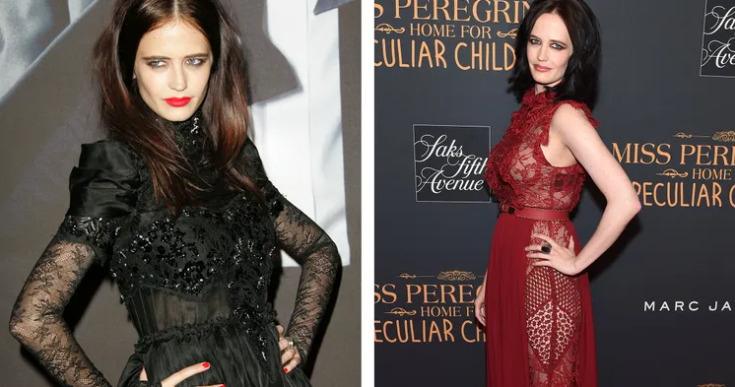 Green then went on to star in several independent movies, including the psychological thriller drama Cracks (2010) and the romantic drama Perfect Sense (2011). She is also known for her collaborations with American director Tim Burton, starring in movies like Dark Shadows (2012), Miss Peregrine's Home for Peculiar Children (2016), and Dumbo (2019).
Luciana Paluzzi
Luciana Paluzzi was born in 1937 in Rome, Italy. Unlike many of the women on this list, Paluzzi had a number of impressive roles in other movies before joining the Bond franchise. In 1965, she landed the role of SPECTRE assassin Fiona Volpe in Thunderball.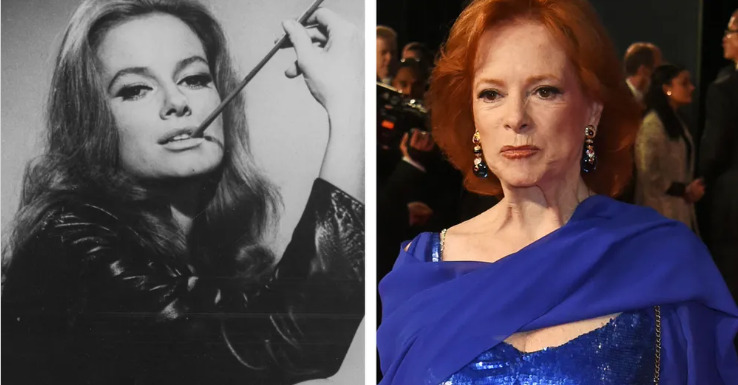 Though Paluzzi never starred in another huge blockbuster after Thunderball, she would continue to appear in movies and TV shows well into the 1970s. Her final movie role was in the 1978 Italian movie Deadly Chase.
Miss E. Gayson
E. Gayson was the Bond girl who started it all. She starred in the first two Bond movies, Dr. No (1962) and From Russia With Love (1963), playing the role of Sylvia Trench, Bond's love interest. Gayson was originally set to play the role of Miss Monneypenny, M's secretary, but she ended up switching roles with Lois Maxwell, who was initially cast as Trench.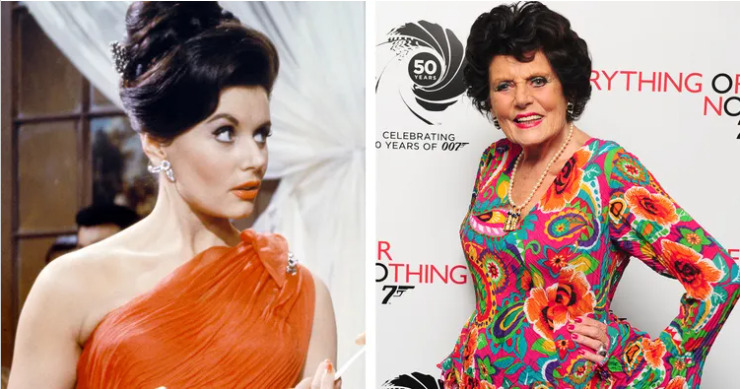 Gayson continued to appear in a number of TV shows and movies after Bond. She was also a regular in London theatre, appearing in productions like The Grass is Greener in 1971 and Into the Woods in the early 1990s.
Teri Hatcher
Teri Hatcher started acting in the 1980s, but her big break came in 1993 when she appeared in a much-discussed episode of Seinfeld. She then starred in the ABC TV series Lois & Clark: The New Adventures of Superman from 1993 to 1997. After that, she landed the role of Paris Carver in the 1997 James Bond movie Tomorrow Never Dies.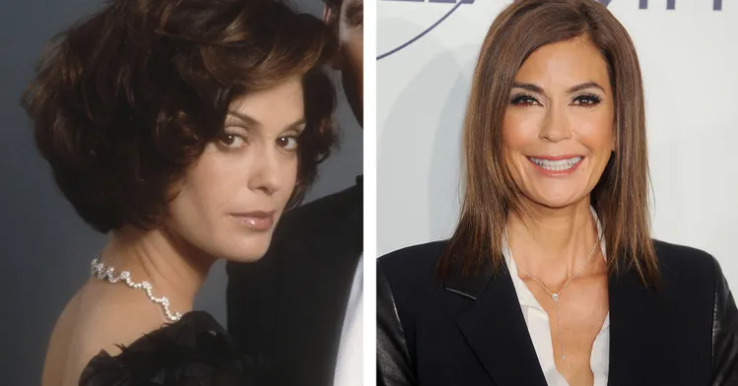 Hatcher's biggest post-Bond role was in the ABC comedy/drama mystery TV series Desperate Housewives (2004-2012), in which she played Susan Mayer. This role earned her numerous awards and a spot on several "Sexiest Women" lists by publications like FHM and Maxim. By 2006, she had become one of the highest-paid TV actresses in Hollywood.
Claudine Auger
French actress Claudine Auger, born Claudine Oger, played Dominique "Domino" Derval in the 1965 Bond movie Thunderball. Before making her movie debut, Auger earned the title of Miss France Monde and was the first runner-up in the 1958 Miss World pageant held in London.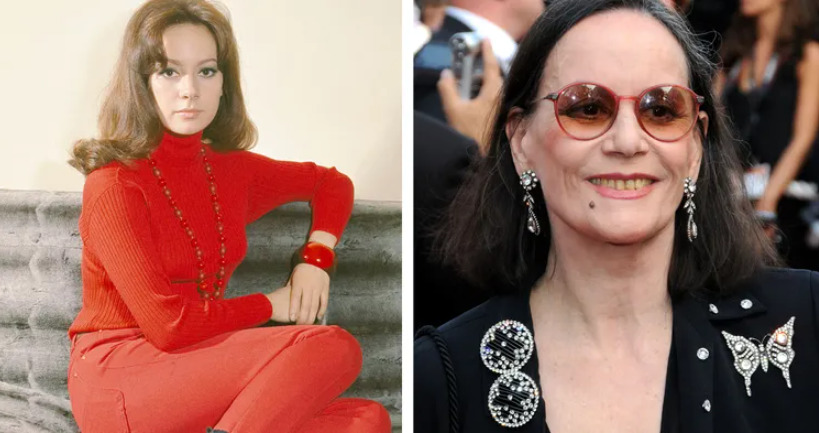 Auger would go on to appear in various European movies after Thunderball, including the Italian comedy Anyone Can Play (1968) alongside fellow Bond girl Ursula Andress. In 1994, she played Isadora Klein in one of the last episodes of the British television series The Memoirs of Sherlock Holmes. Auger passed away in 2019 at the age of 78.
Akiko Wakabayashi
Akiko Wakabayashi is a Japanese actress best-known in the English-speaking world for her role as Aki in the 1967 James Bond movie You Only Live Twice. Before this, Wakabayashi appeared in several Toho Studio monster movies in her native Japan, such as King Kong vs. Godzilla (1962) and Ghidorah, the Three-Headed Monster (1964).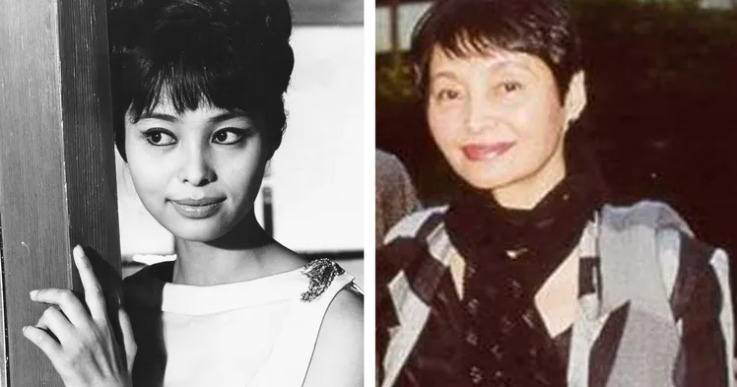 Wakabayashi would go on to appear in just a few more TV shows and movies before retiring from acting. In an interview with G-FAN magazine, Wakabayashi stated that she decided to retire due to injuries she sustained while filming a movie.
Gloria Hendry
In 1973, actress and former Playboy Bunny Gloria Hendry made history when she became the first African-American woman to become romantically involved with James Bond. She played the tough, no-holds-barred junior CIA agent Rosie Carver in Live and Let Die.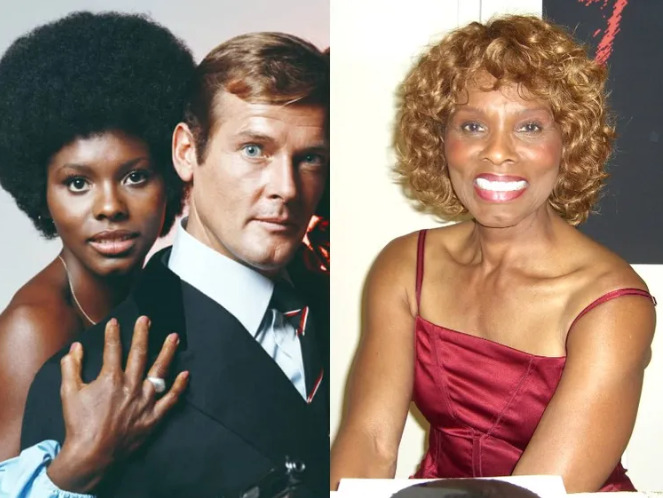 Hendry would go on to appear in several movies in the decades that followed, though her role in the Bond franchise remains her biggest role to date. She also starred in several blaxploitation movies throughout the 1970s, including Across 110th Street (1972), Black Caesar (1974), and Black Belt Jones (1974).
Corinne Cléry
Corinne Cléry is a French actress who played Corinne Dufour in the 1979 James Bond movie Moonraker. Cléry, born Corinne Piccolo, began her acting career in the 1960s. She already had a thriving career in Europe when she joined the Bond franchise, appearing in several successful movies and TV shows.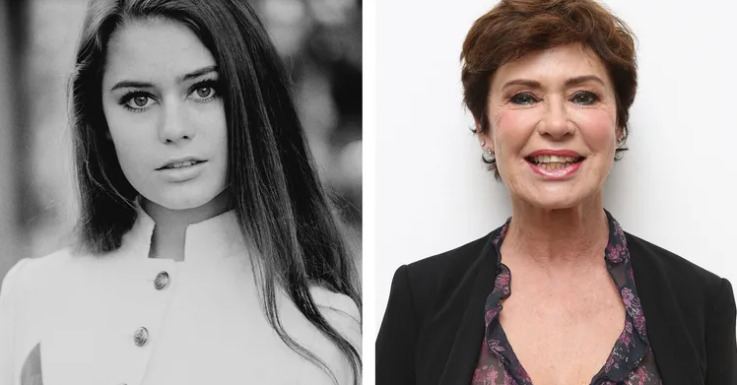 She appeared in many Italian language movies after Moonraker, including Odio le blonde (1980), Giochi d'estate (1984), and Via Montenapoleone (1986). In 2017, she became a housemate in the second season of the Italian version of Celebrity Big Brother.
Lynn-Holly Johnson
Lynn-Holly Johnson is a former figure skater who won the silver medal at the novice level of the US Figure Skating Championships in 1974. She then transitioned into acting, making her movie debut in Ice Castles (1978). She was nominated for a "Golden Globe Award for New Star of the Year – Actress" for her role in the movie.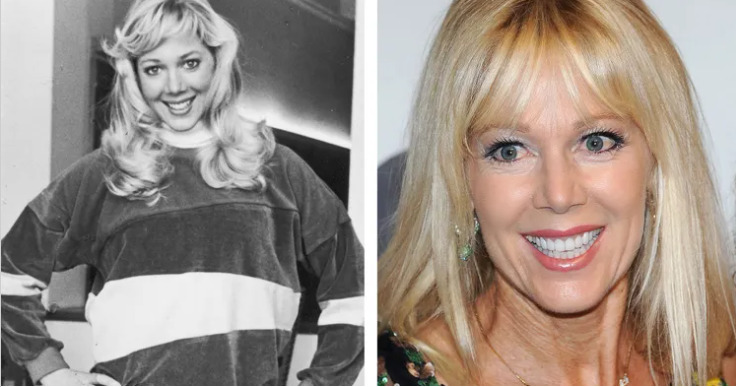 Three years later, she played Bibi Dahl – a figure skater who develops a crush on James Bond – in the Bond movie For Your Eyes Only. Unfortunately, Johnson did not have much success in Hollywood afterward and quit acting in 1996 to focus on her family.
Alison Doody
Alison Doody was born in Dublin, Ireland. She attended Mount Anville Secondary School, an all-girls post-primary school near Dublin, where she developed her love for the arts. Doody worked as a model before making her movie debut in the 1985 James Bond movie A View to a Kill, where she played Jenny Flex.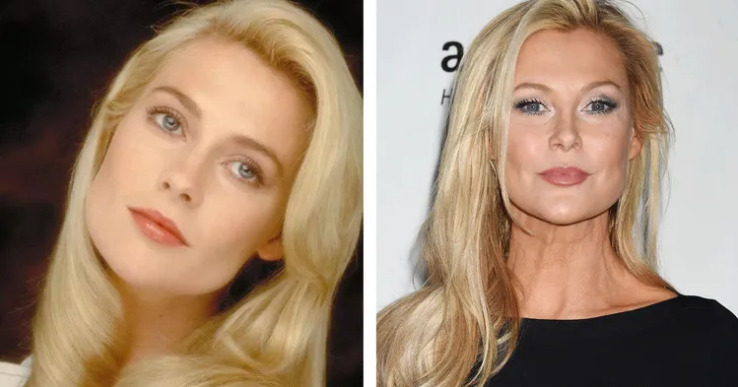 Doody then appeared in a few TV shows and movies after her first film. However, her big break came in 1989 when she played Dr. Elsa Schneider, an Austrian Nazi-sympathizer and archaeologist, in Indiana Jones and the Last Crusade.
Talisa Soto
Like many women on this list, Talisa Soto got her first big break in acting when she was cast as Bond girl Lupe Lamora in Licence to Kill (1989). Before that, Soto worked as a model, appearing on the cover of magazines like Elle, Glamour, and Mademoiselle.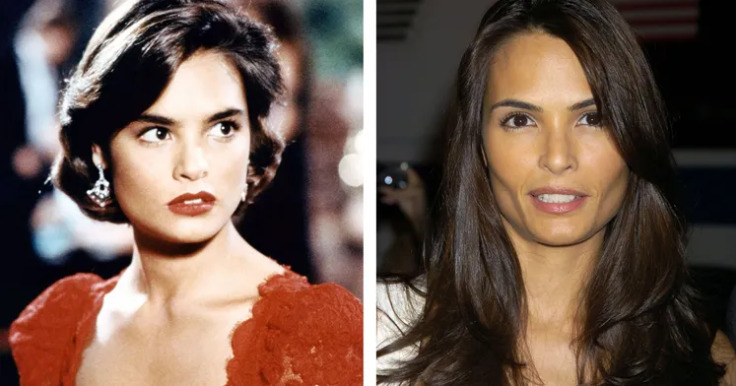 Soto has appeared in more than twenty movies since then, including Mortal Kombat (1995) and its sequel, Mortal Kombat: Annihilation (1997). She was named by People magazine as one of the 59 Most Beautiful People in the World in 1990 and ranked #58 on Maxim's Hot 100 Women of 2002 list.
Serena Scott Thomas
Serena Scott Thomas is an English actress best known for her portrayal of Princess Diana in the 1993 TV mini-series Diana: Her True Story. That same year, she played the lead in the TV movie Harnessing Peacocks. In 1999, she played Dr. Molly Warmflash in the James Bond movie The World is Not Enough.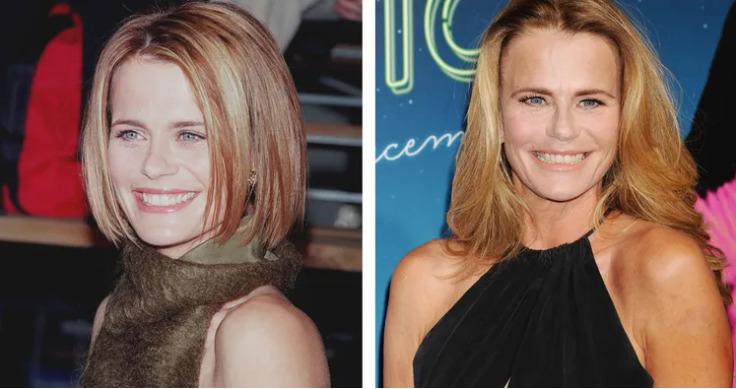 Thomas also appeared on TV shows like Buffy the Vampire Slayer, Nip/Tuck, and N.C.I.S. She played the role of Carole Middleton, the mother of Catherine, Duchess of Cambridge, in William & Kate: The Movie, released just days after the royal couple's wedding in 2011.