Hollywood's Biggest Fights: The Top 30 Celebrity Feuds That Shook Tinseltown
While Hollywood might seem like it's all glitz and glamour, it's also been home to some of the most heated and dramatic feuds in the entertainment industry. From publicized arguments and social media wars to physical altercations and legal battles, A-list celebrities have been known to engage in some of the most memorable and explosive feuds in Hollywood history.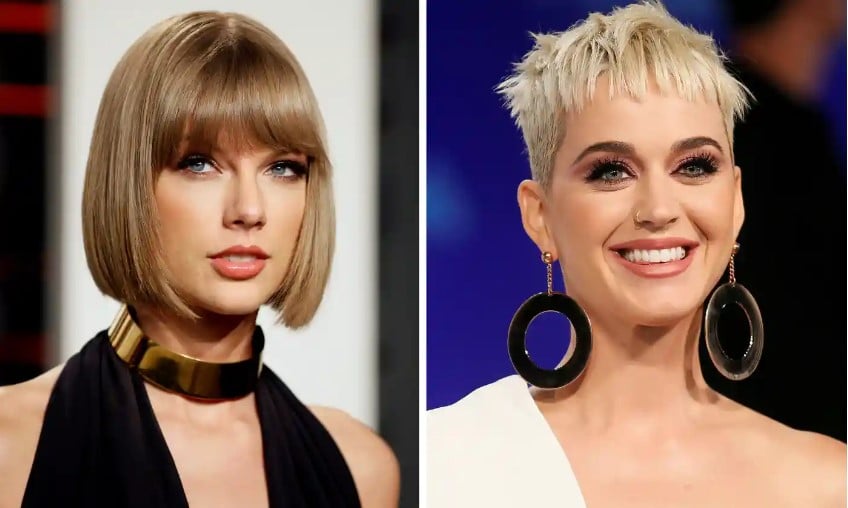 In this article, we'll take a deep dive into the top 30 most infamous celebrity feuds that have rocked Tinseltown and captured the attention of fans worldwide. Get ready to relive the drama, the pettiness, and the downright shocking moments that make these feuds the stuff of legend.
Kanye West vs. Taylor Swift
2009 seemed to be a turning point in Kanye's "crazy," starting with his wild speech at the MTV Video Music Awards. During the awards, West interrupted Swift's acceptance speech, claiming that Beyoncé deserved the award instead.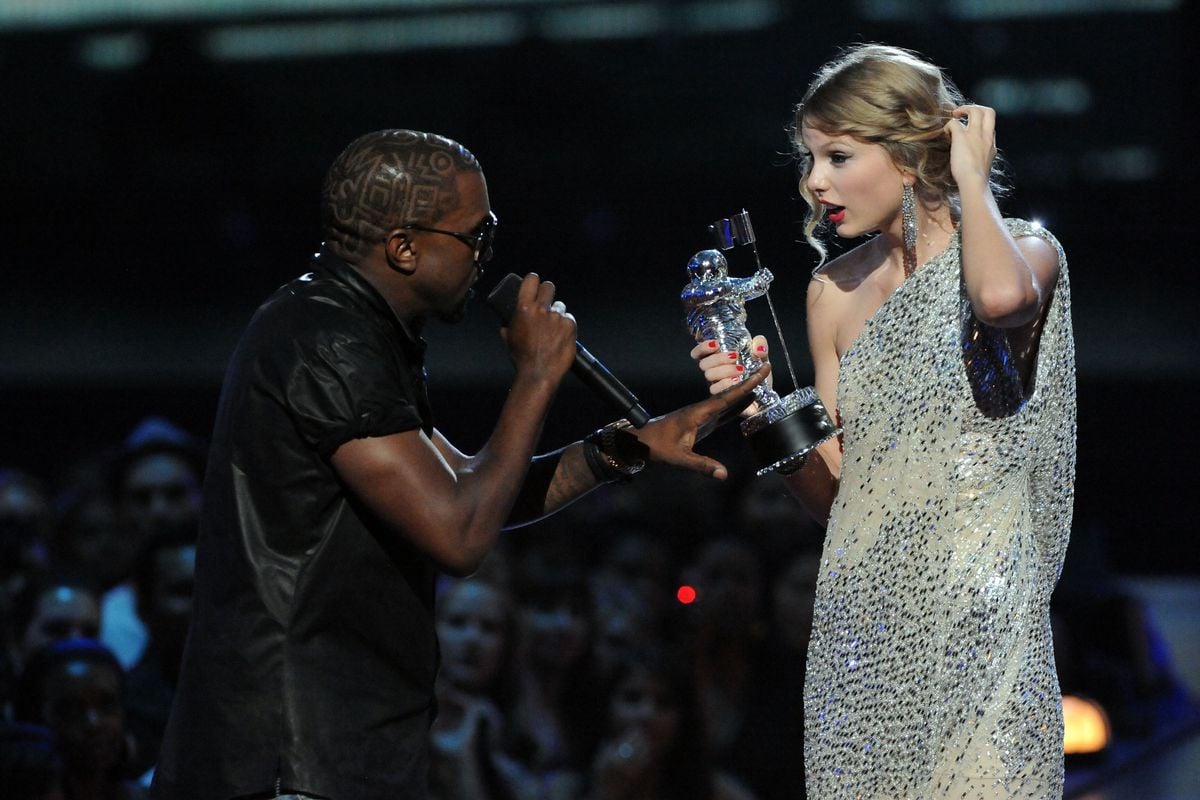 The incident sparked a long-standing feud between the two artists that played out over the years. In 2016, West released his track, "Famous," which included lyrics disparaging Swift. Swift condemned the song, calling it misogynistic.
Snoop Dogg vs. Iggy Azalea
In 2014, the Doggy Dogg posted a meme on Instagram, showing a picture of Azalea without makeup, captioned with the words "Iggy Azalea No Make-Up." Azalea obviously took offense to the post, stating that it was hurtful and demeaning to women.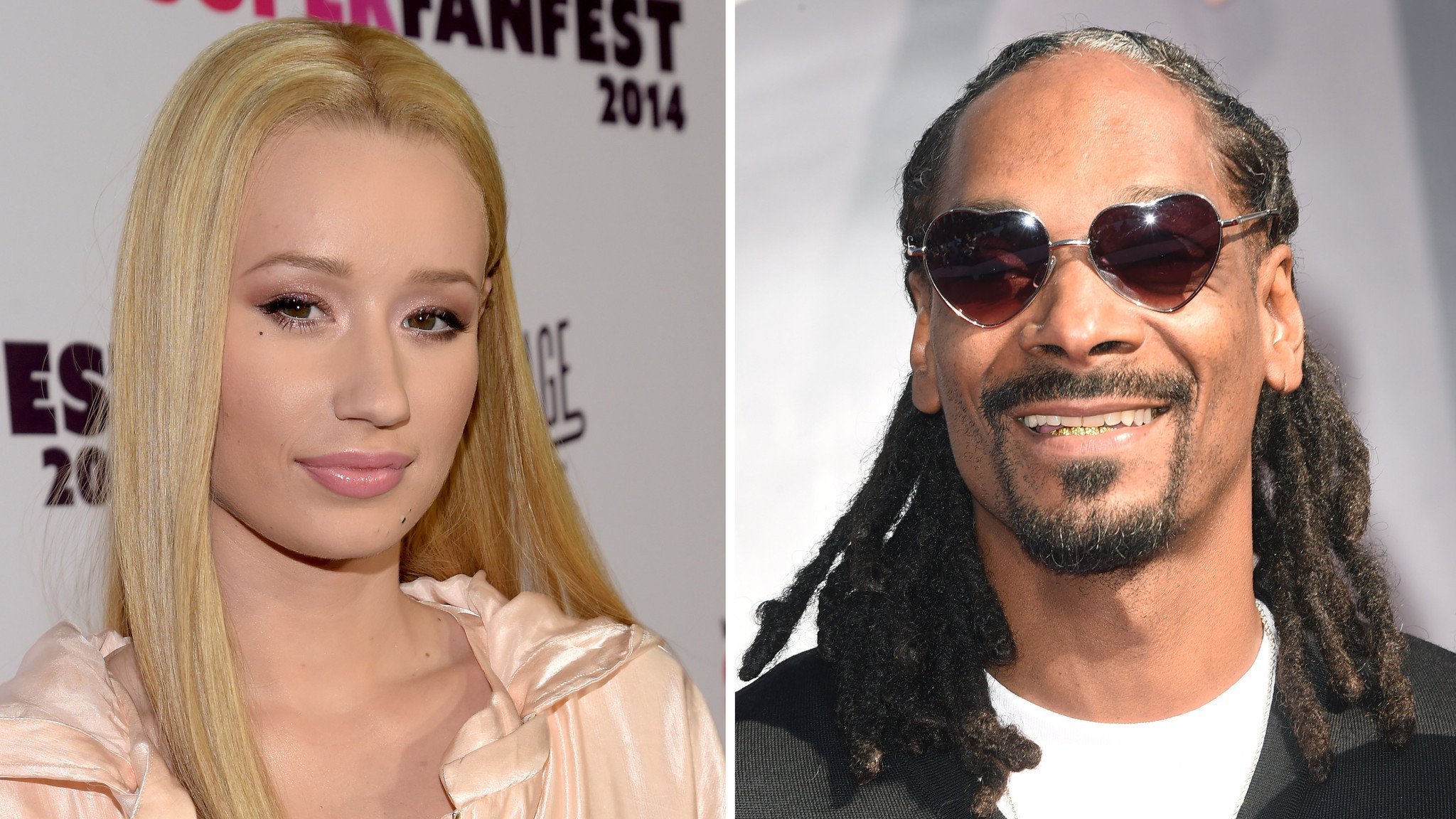 After a long series of back-and-forths on social media and a diss track from Snoop called "Pimpin' Ain't EZ" with derogatory lyrics about Azalea, he issued a public apology stating that he had no ill will towards her. However, it's still one of Hollywood's most popular feuds, highlighting the issue of online bullying.
Nicki Minaj vs. Taylor Swift
This 2015 music industry feud between Nicki Minaj and Taylor Swift was the result of Minaj tweeting about the MTV Video Music Awards nominations, stating that she felt that her music video for "Anaconda" had been snubbed for the award because of the music industry's bias towards slimmer women. Swift, nominated for her hit "Bad Blood," took offense to the tweet, assuming it was calling her out specifically.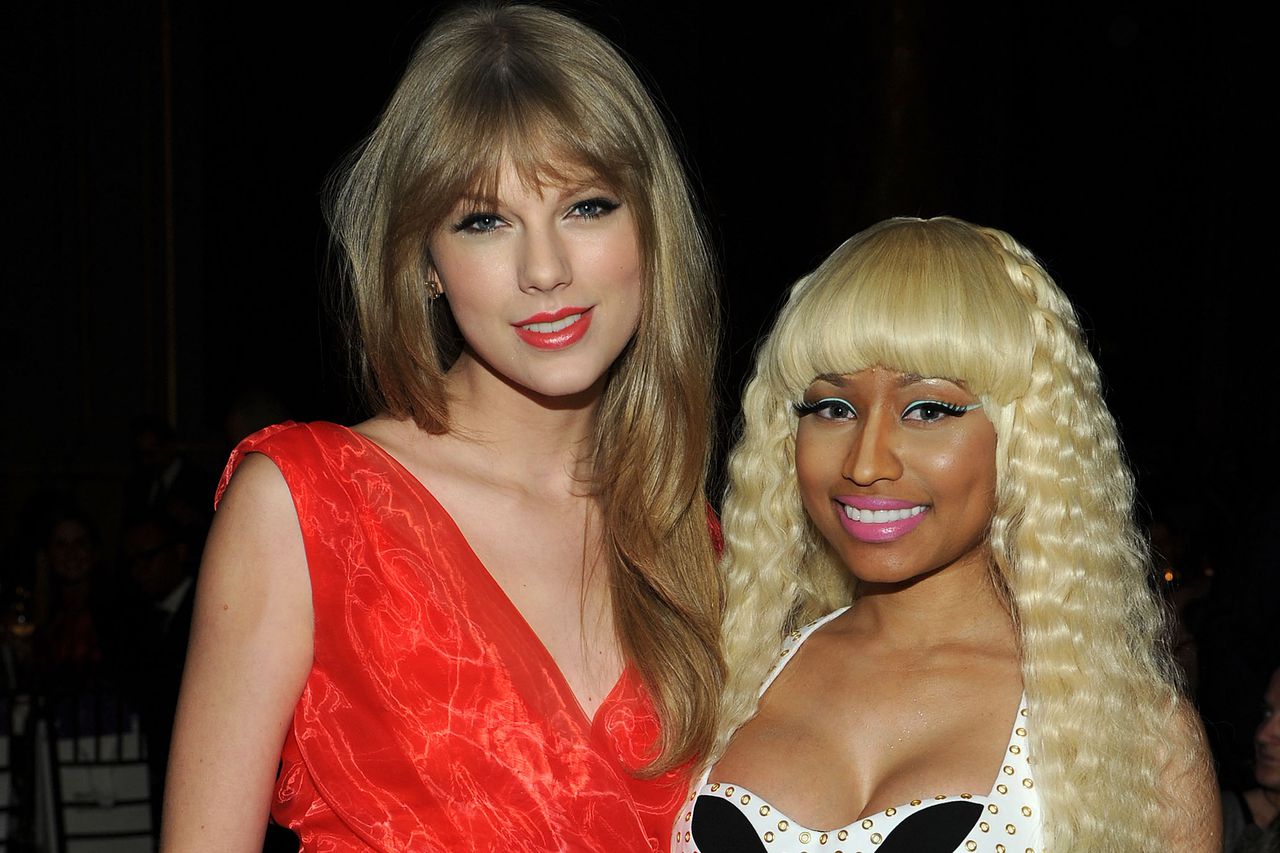 Swift responded on Twitter, stating that unfair to pit women against one another and that she had only ever supported and promoted Minaj's music. The feud eventually died down, with Swift and Minaj publicly making amends and performing with one another at the 2015 Video Music Awards.
Amber Rose vs. Kim Kardashian
Shortly after Kardashian started dating rapper Kanye West in 2012, model Amber Rose, who previously dated West, publicly attacked Kardashian in interviews and on social media, accusing her of being a homewrecker. The feud eventually escalated in 2015 when Rose appeared on a radio show and commented on Kardashian's past sex tape.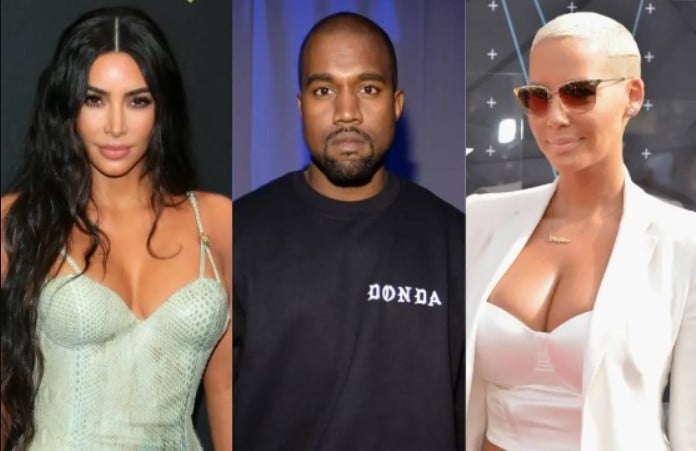 Kardashian responded on Twitter, accusing Rose of being a hypocrite and using her own sexuality to gain fame. Though they never issued apologies, the feud eventually died out.
Orlando Bloom vs. Justin Bieber
In 2014, rumors began appearing that Bieber was having a relationship with Bloom's ex-wife, model Miranda Kerr, even though the rumors were never confirmed. When Bieber and Bloom ran into each other at a restaurant in Ibiza, Spain, things got crazy.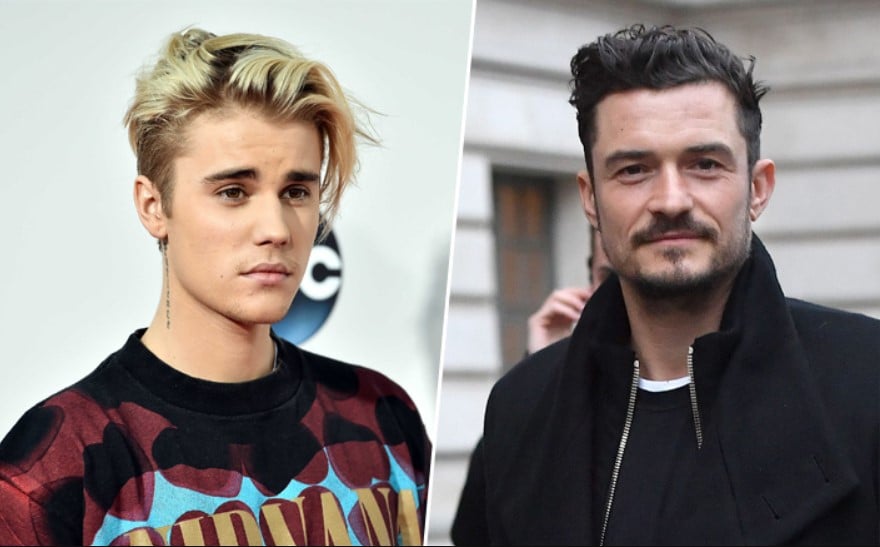 Videos surfaced of Bloom taking a swing at Bieber, and the feud later continued on social media, with Bieber posting a picture of Kerr on Instagram and then deleting it shortly thereafter. Though they both lost interest in the feud, it highlighted male jealousy and competition in the entertainment industry.
Nicki Minaj vs. Miley Cyrus
Minaj is no stranger to public Hollywood battles, and during her 2015 MTV VMA acceptance speech, she called out the music industry for its bias against women of color and called out Cyrus for an earlier interview in which she complained about not being nominated.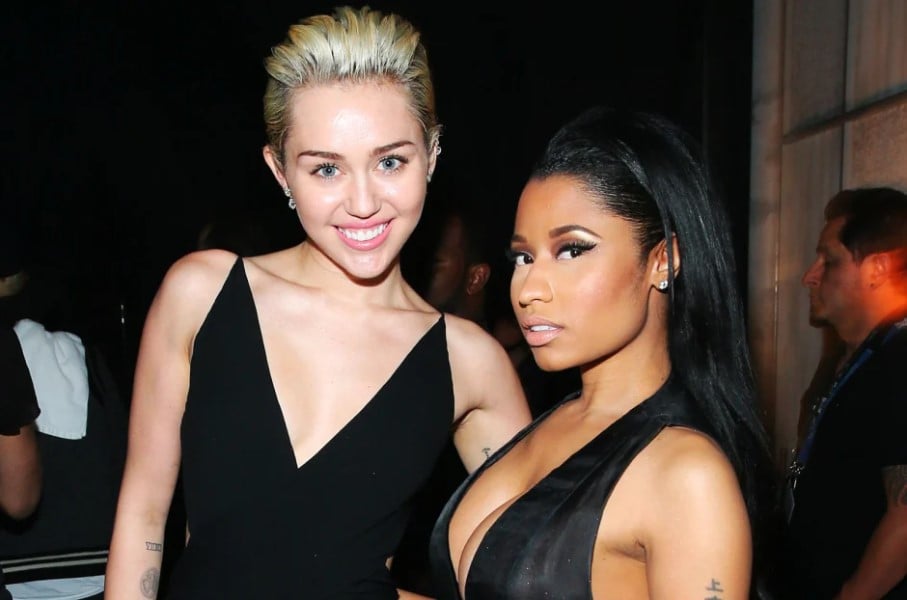 As the host of the VMA, Cyrus responded by telling Minaj that she was "not very polite" and was giving off "negative energy." They eventually took the feud to social media, and at the time, it was a clash between two of the most prominent female stars in music.
Katy Perry vs. Taylor Swift
The relationship between Katy Perry and Taylor Swift quickly turned sour after a year-long exchange of affectionate posts online. The rift began when two of Taylor's backup dancers left her "Red" tour to hop on Katy's "Prism" tour, and Swift revealed that her hit song "Bad Blood" was directed at an enemy female singer.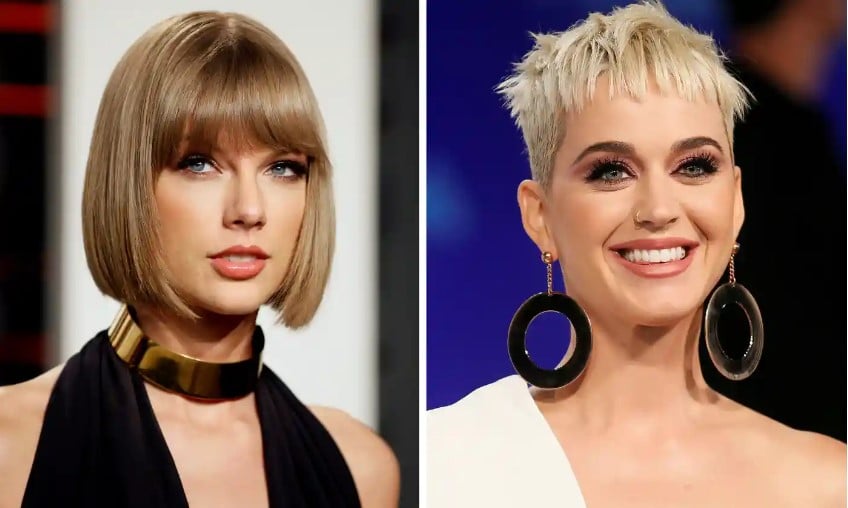 Their feud escalated over the years, with Taylor's "Look What You Made Me Do" music video mocking Katy, possibly hinting at the start of their animosity.
Drake vs. Chris Brown
In t​​he world of male celebrity feuds, it's not uncommon for women to be the catalyst. This was certainly the case for Chris Brown and Drake when the two got into a violent altercation at a Manhattan nightclub in 2012 that left several people injured, including Brown who suffered a deep chin gash.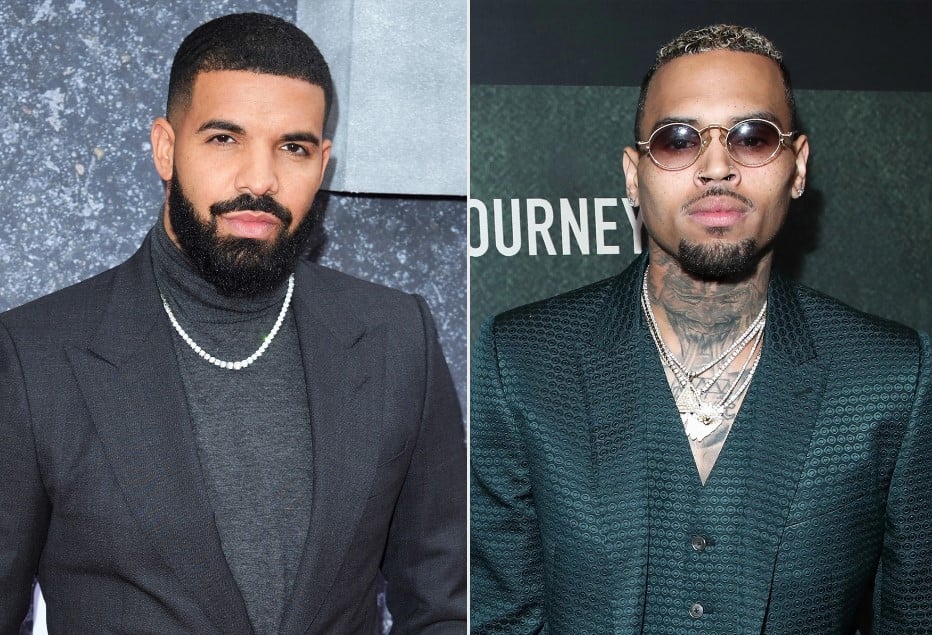 Apparently, the altercation started when Brown sent Drake a bottle to his table, which was swiftly returned with an attached note from Drake that read, "I'm still f***ing Rihanna" – a reference to Brown's ex-girlfriend. Despite everything, the two have since reconciled and even worked together.
Solange vs. Jay-Z
The release of a security video in May 2014 depicting a physical altercation between Jay-Z and Beyonce's sister, Solange, in an elevator after the Met Gala quickly became one of the most talked-about events in celebrity history. The soundless video sparked intense speculation, with fans creating memes, scenarios, and theories about what might have caused Solange's outburst.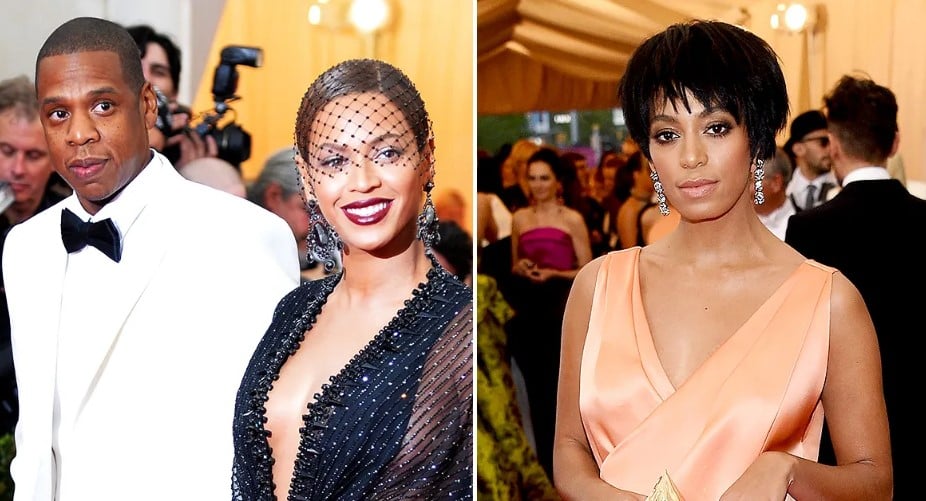 While it was reported that Solange was upset with Jay-Z over something he said, the truth about what happened that night was never officially revealed. However, various lyrics in Beyonce's Lemonade album suggest that Jay-Z may have been unfaithful to her. 
Kim Cattrall vs. Sarah Jessica Parker
Sorry Sex and the City fans, Sarah Jessica Parker and Kim Cattrall's real-life relationship is nothing like their on-screen dynamic as Samantha and Carrie. Over the years, the two actresses have been engaged in a feud that has been anything but glamorous.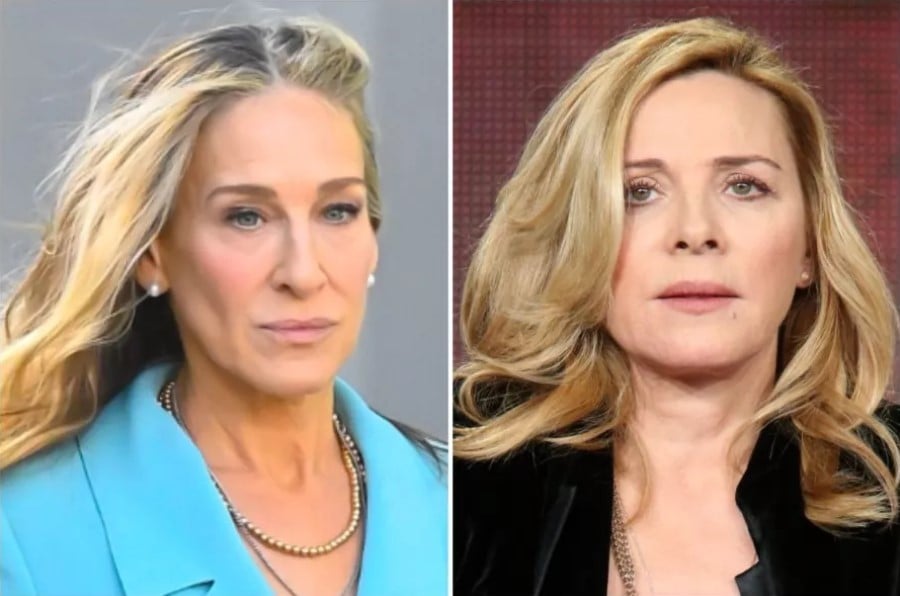 While the exact reason for their falling out is unknown, we know that Kim said no to the third Sex and the City film. She later called out Parker in an interview, talking about how she could not have been so mean.
Jordyn vs. Kylie and Khloe
The news that Kylie Jenner's best friend, Jordyn Woods, had hooked up with Khloe's baby daddy, Tristan Thompson, was initially dismissed as a publicity stunt to boost ratings for the reality show. However, it turned out to be a real scandal that ended in tears.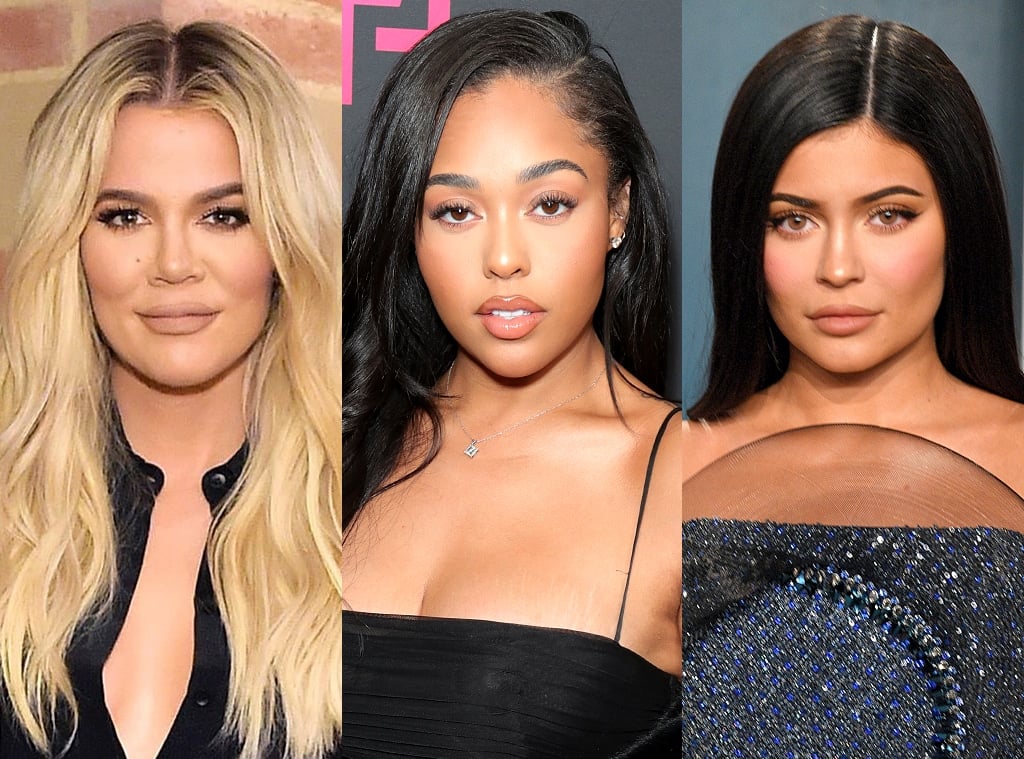 At a house party, Jordyn and Tristan were caught making out, leading to the end of Khloe and Tristan's relationship and Jordyn's friendship with the Kardashian-Jenner clan. Jordyn later went on the Red Table Talk to clear the air, though we're never sure it mended Khloe's heartbreak.
Drake vs. Meek Mill
Drake and Meek Mill's feud escalated into an epic rap battle a la 8 Mile. The feud began when Mill accused Drake of not writing his own songs, followed by a series of nasty tweets.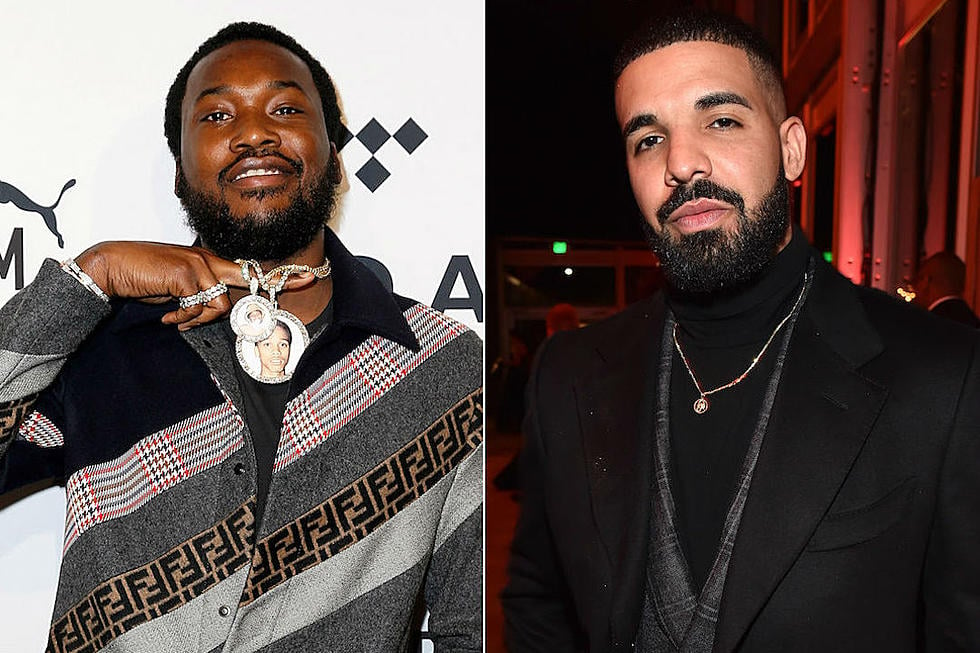 Though quiet at first, Drake released multiple Meek Mill diss tracks. One of which targeted the rapper's love affair with Minaj. They made amends in 2018 when Drake invited Meek to join him on his tour.
Chris Brown vs. Rihanna
Rihanna and Chris Brown made headlines in 2009 when photos of a battered Rihanna surfaced online. Reports suggested that their argument resulted from Brown's infidelity during the early stages of their relationship.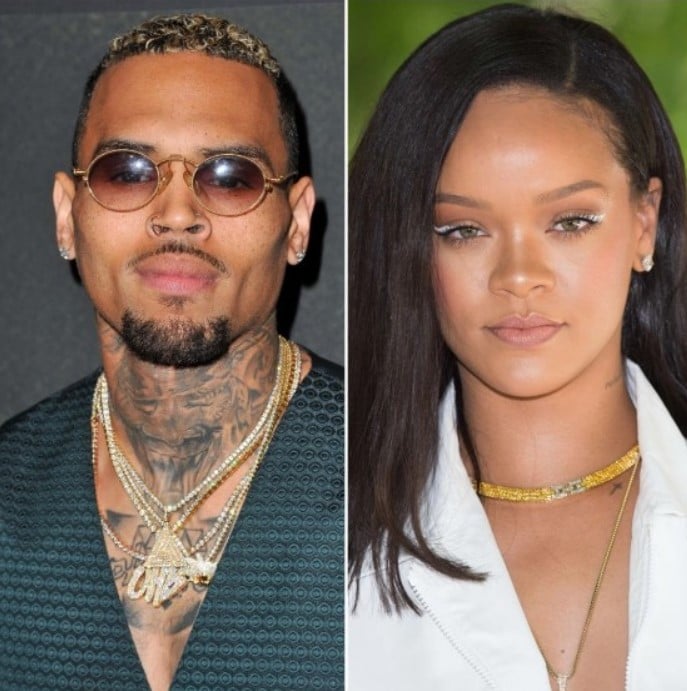 Brown was taken into custody for physical assault, and although she forgave him and they rekindled their romance, they eventually parted ways. In Brown's 2017 documentary, he expressed regret for his actions and admitted feeling like a "monster" for physically abusing Rihanna. 
Kim Kardashian vs. Chloe Grace Moretz
Kim Kardashian received significant backlash after posting nude pictures on social media, which, out of many, was probably one of her most scandalous moments. Actress Chloe Grace Moretz joined the criticism on Twitter and "slut-shaming" Kim, echoing Bette Midler's earlier comments.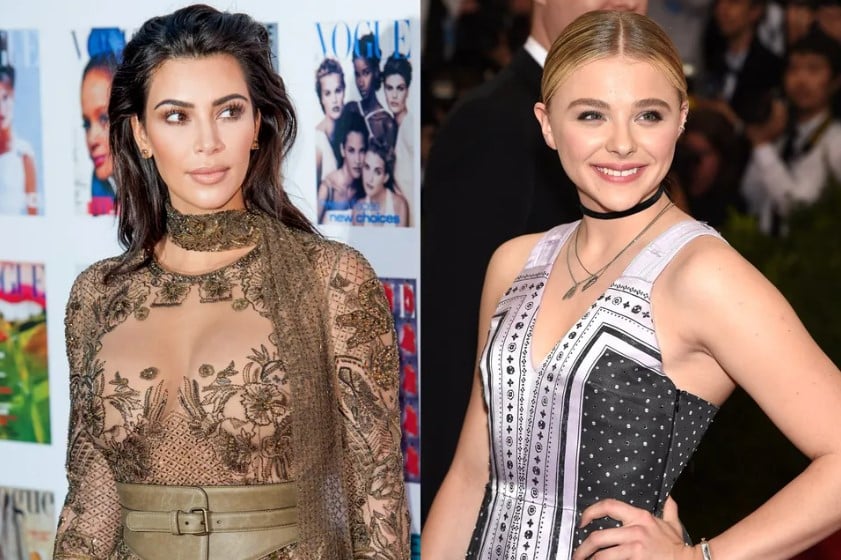 Moretz urged Kim to consider the message she was sending to young women about setting goals beyond their bodies. Kim fired back by pointing out that Moretz had a near-nude cover shoot for Nylon. Kim wins this one.
Mariah Carey vs. Jennifer Lopez
In her memoir, Carey talked about her longstanding feud with J-Lo. Following her divorce from Tommy Motolla, Sony Music's CEO, Carey suggested that Motolla attempted to damage her career by sampling one of her songs to create J-Lo's hit single, "I'm Real."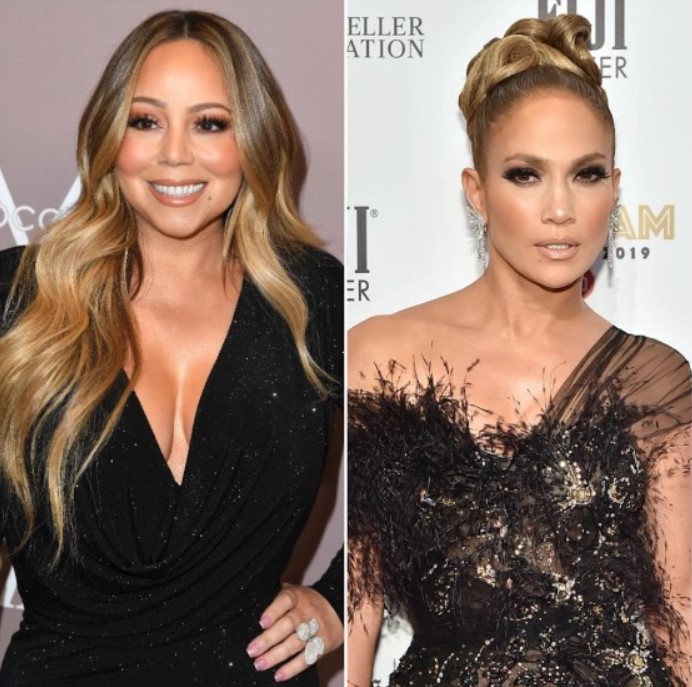 Carey even went as far as saying she didn't know J-Lo and refused to refer to her by her actual name. Was it something sparked by a tumultuous divorce? We may never know.
50 Cent vs. Meek Mill
While the feud between 50 Cent and Meek Mill may have been amusing on the surface, but behind the scenes, it was likely pretty tense. It all began in 2016 when Meek mocked 50 Cent in his track, Gave Em Hope, poking fun at 50's bankruptcy filing that same year.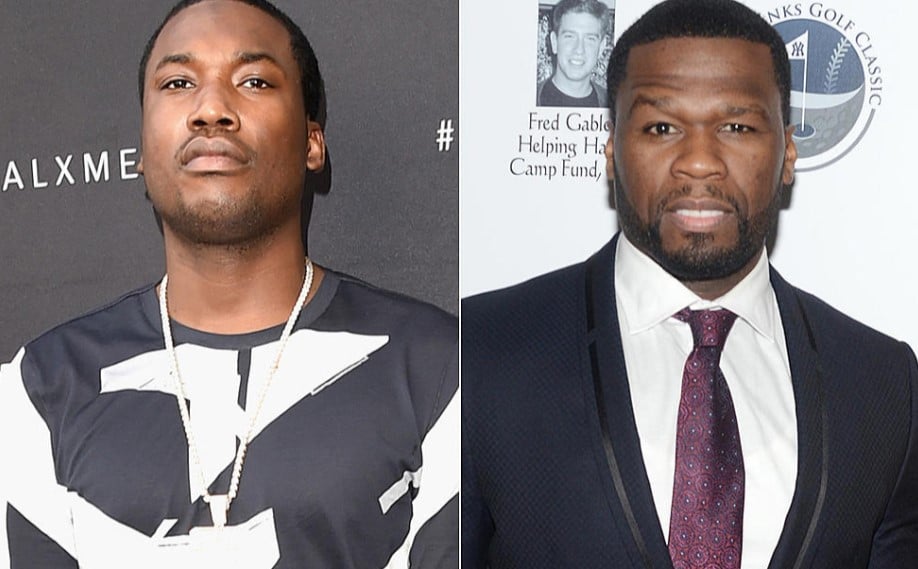 This led to an Instagram meme battle between the two rappers, which almost got violent. Though the feud eventually died down, in 2020, 50 Cent reignited it during an interview, saying that he had wanted to punch Meek. 
Cardi B vs. Nicki Minaj
This feud between Cardi B and Minaj had already been brewing before Cardi threw a shoe at Nicki during the 2018 ICONS party. Cardi B threw multiple jabs at Nicki, who was attacking her motherhood skills, which escalated to a physical confrontation at the event.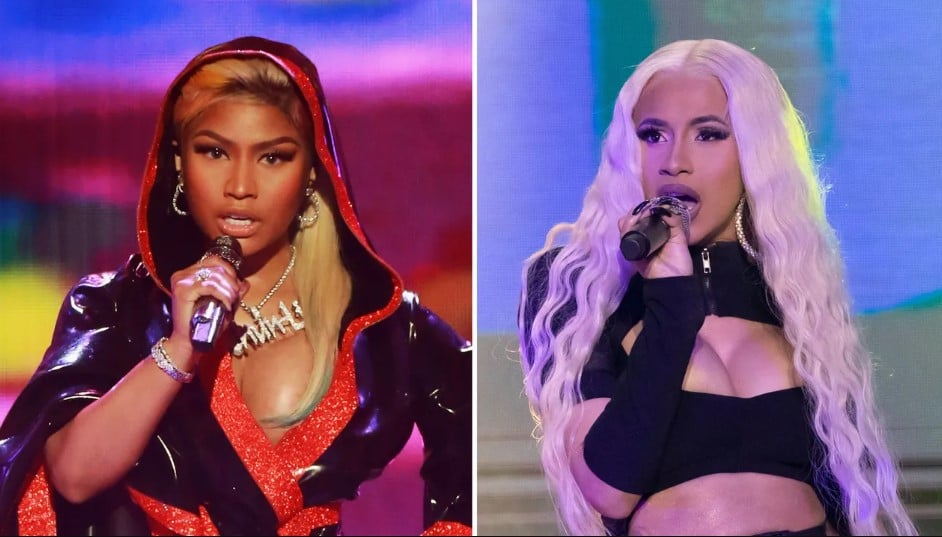 Cardi got kicked out of the venue, taking to social media to express her frustration, saying that when someone attacks her mothering abilities, all bets are off. Nicki says she never made any derogatory comments about Cardi and later said she was "humiliated" by the incident.
The Rock vs. Vin Diesel
The cast of Fast and Furious 8 had a difficult working relationship, particularly between Dwayne Johnson and Vin Diesel. During filming, Dwayne indirectly called out Vin for being unprofessional by referring to him as a "candy a**" on Instagram.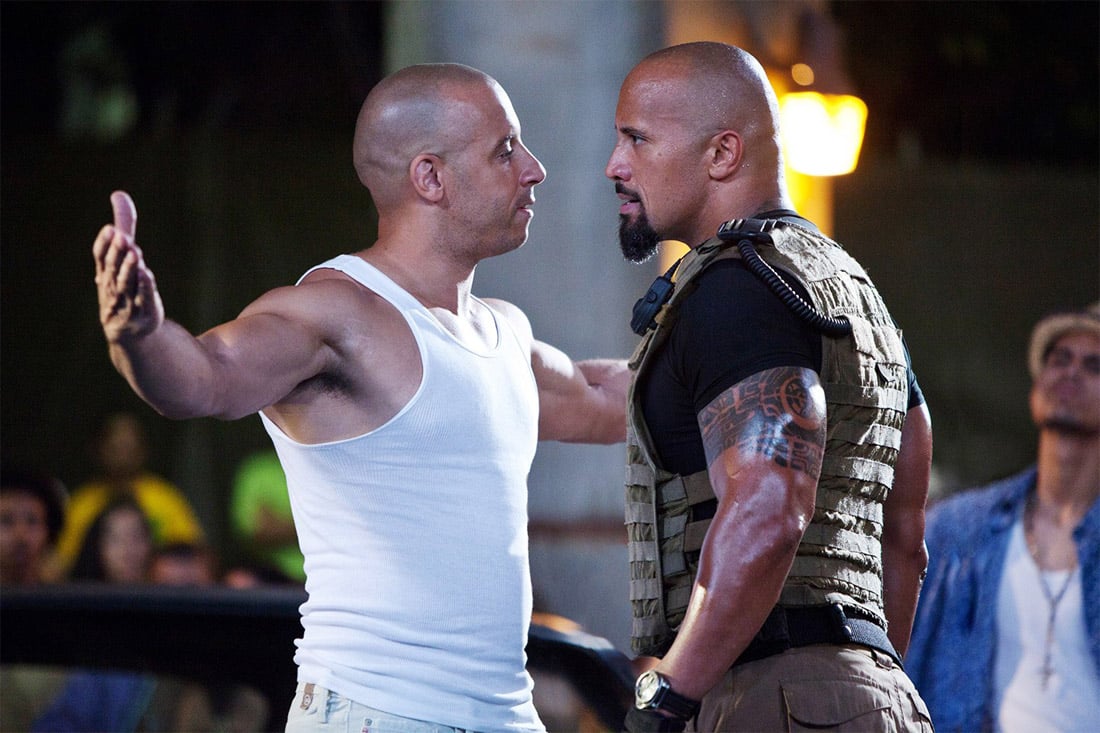 This resulted in a feud between the two actors, but Dwayne later posted a more positive message on Instagram about their friendship a few days later. Years later, Dwayne confirmed that he has no hard feelings toward Vin and has moved on from the feud.
Drake vs. Pusha T
The feud between these two rappers took off when Pusha T accused Drake of not writing his own songs. Then, in 2018, T spilled the beans about Drake's secret son when he released "The Story of Adidon."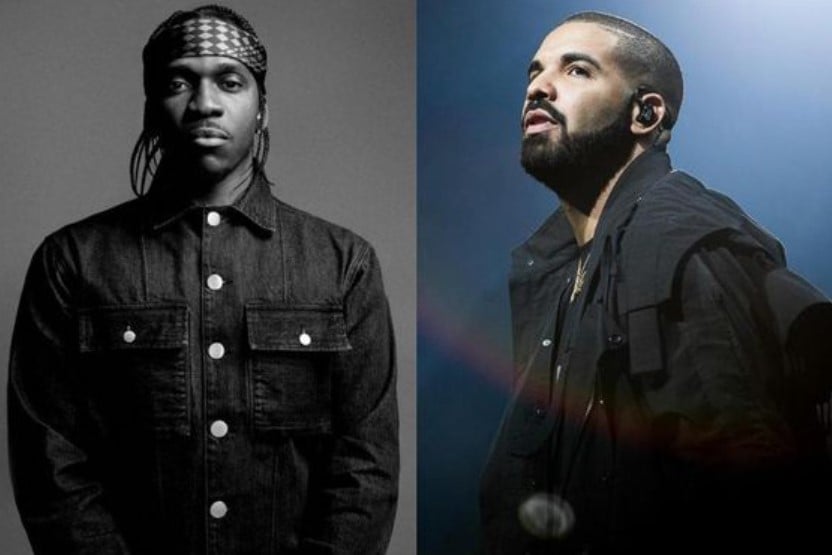 The beef didn't stop there. Pusha T found a photo of Drake painted in blackface and shared it with the public. Later on, Drake said he took the image for a project to raise awareness about racist stereotypes.
Lana Del Rey vs. Azealia Banks
In 2018, Azealia Banks targeted Lana Del Rey with insults regarding her physical appearance, but the singer responded by challenging Azealia to confront her in person. Lana also suggested Azealia needed both a surgeon and a psychiatrist as her "meds weren't working."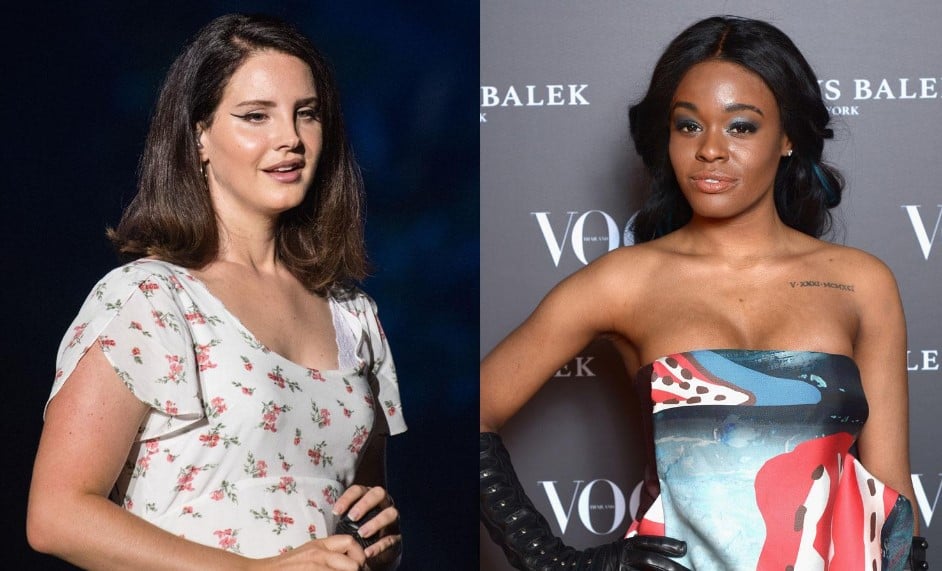 Despite more jabs from Azealia, Lana refused to engage further and warned that her comments were not a threat but a promise. Lana has since kept a low profile on social media following past legal disputes, though it remains to be seen if this feud will continue.
Rob Kardashian vs. Blac Chyna
Robert Kardashian and Blac Chyna's relationship was met with skepticism by fans when they announced their engagement and pregnancy, quickly turning sour after their daughter Dream was born. Chyna sent Kardashian videos of her having sexual relationships with another guy.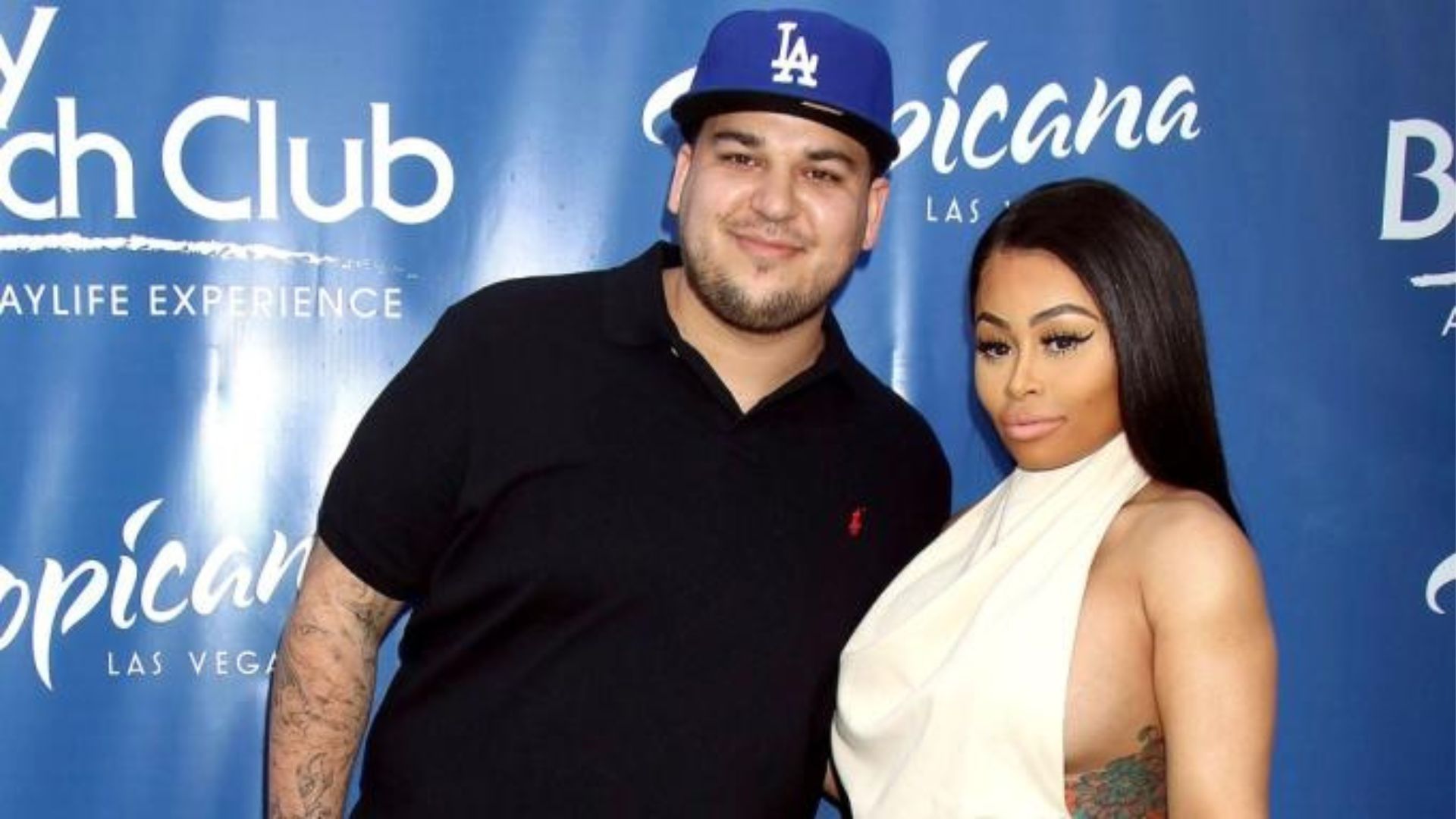 In response, Rob posted about how he paid for her weight loss post-birth. Blac Chyna then accused Rob of physically assaulting her, which led to custody battles and restraining orders. The feud eventually ended when they agreed upon joint custody of Dream.
Rihanna vs. Amanda Bynes
In 2013, Amanda Bynes launched an unexpected attack on Rihanna through a series of insulting tweets. Bynes' tweets included derogatory comments surrounding her and Chris Brown's relationship.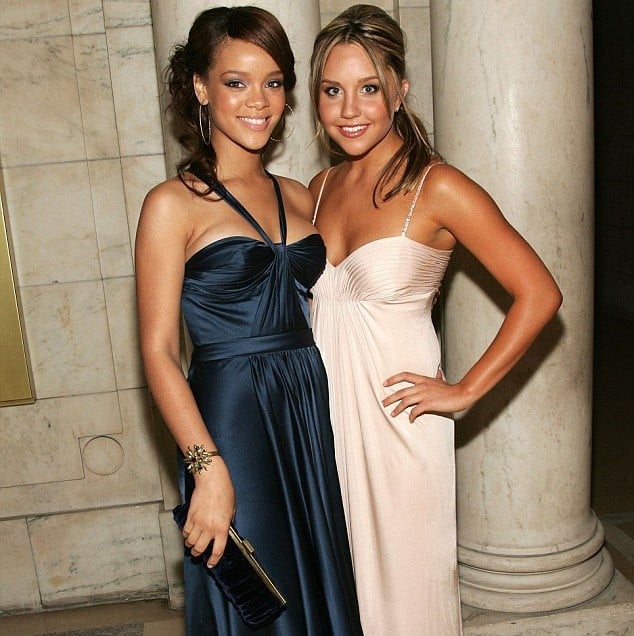 Despite Bynes later deleting the tweets, Rihanna didn't stay quiet. She responded with a tweet saying, "Ya see what happens when they cancel Intervention?" – clearly referencing Bynes' struggles with drug addiction.
Mariah Carey vs. Nicki Minaj
Disagreements between these two American Idol judges began early on in the audition process, with Minaj calling out Carey's "f-ing highness." Allegedly, Carey had been denigrating Minaj's singing abilities and questioning her qualification to judge the competition.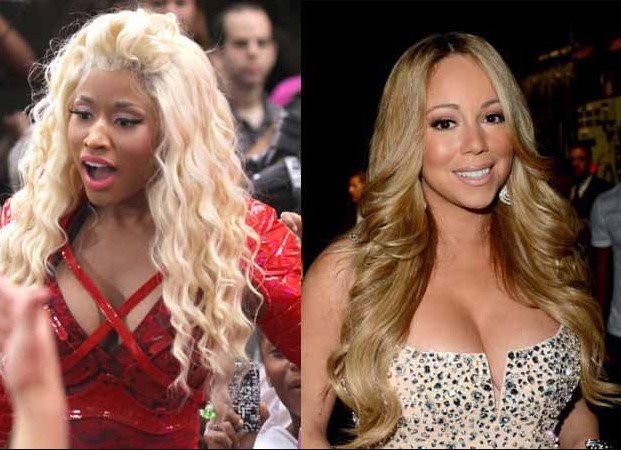 Their arguments escalated when a video surfaced of Minaj cursing at Carey, with Carey claiming that Minaj had threatened to shoot her. Despite the tensions, the two divas appeared to work well together and even seemed to have a friendly rapport during the show.
Jennifer Aniston vs. Kanye West
Kanye West found himself in a feud with yet another celebrity, this time about the presidential elections. Aniston had openly expressed her opinions on the election and called out Kanye's presidential attempt, stating that it was not a laughing matter.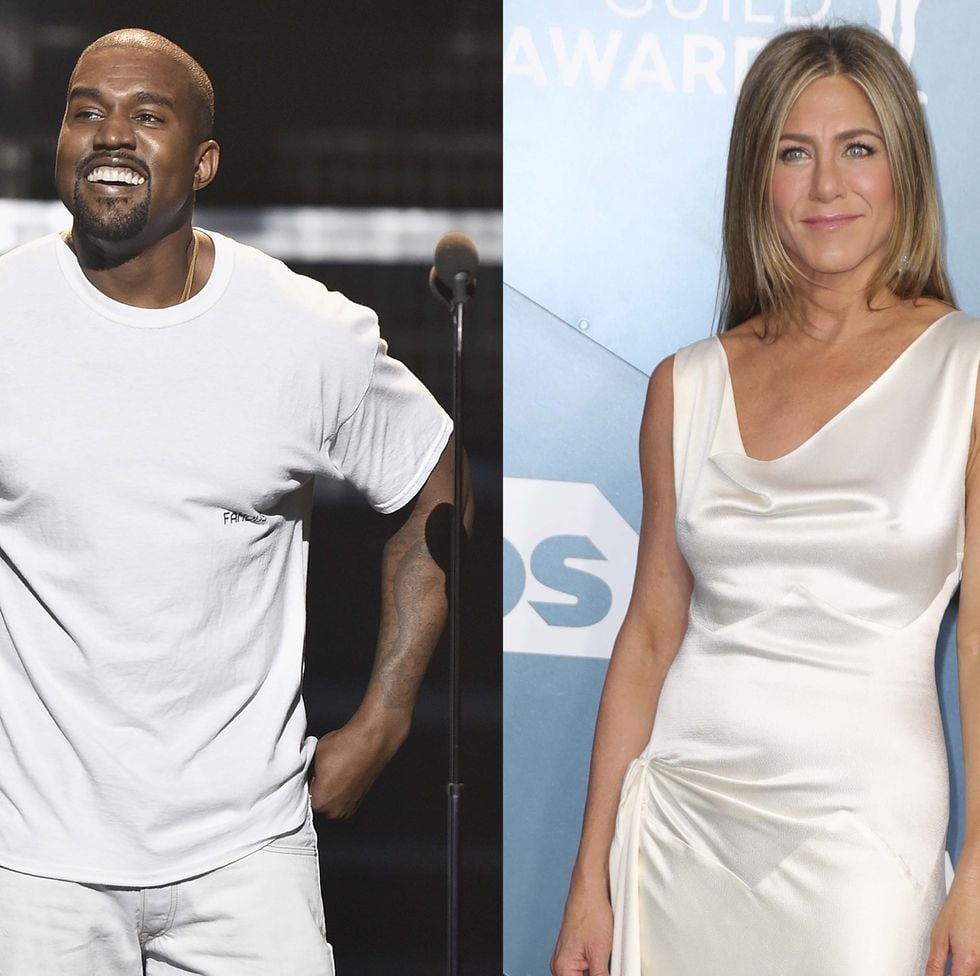 Kanye, however, was not pleased with Jennifer's criticism and fired back with a deleted tweet that said, "Friends wasn't funny either!" Perhaps he didn't realize how many Friends fans would fight back.
Olivia de Havilland vs. Joan Fontaine
The rivalry between sisters Joan Fontaine and Olivia de Havilland is a classic example of old Hollywood drama. Both actresses achieved success, but they were plagued by professional jealousy towards one another – which may have been amplified by their Oscar nominations against each other in 1942.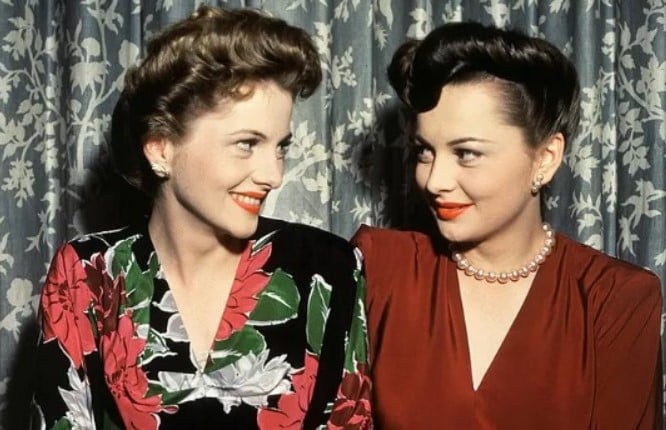 Even in an interview with People magazine at 100 years old, Olivia was still throwing shade at her sister, saying, "She was a brilliant person, very gifted and, unfortunately, had a distortion in her perception of both people and situations."
Pink vs. Christina Aguilera
There have been long-standing rumors of tension between Pink and Christina Aguilera, which resurfaced when Pink was asked to rank her favorite music videos by BuzzFeed in 2023. Pink ranked "Lady Marmalade" as her least favorite, citing that it wasn't a fun experience due to some "personalities" on set and issues with the makeup.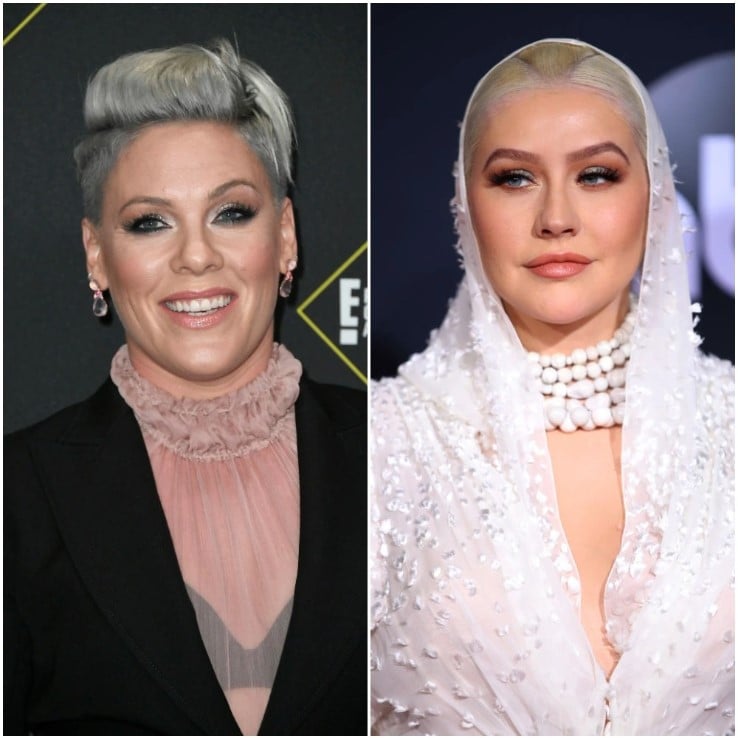 She has previously commented on the dynamic between her and Christina, stating that they both have alpha personalities but handle conflicts differently. Pink also noted that Christina once tried to punch her at a club.
Martha Stewart vs. Gwenyth Paltrow
During the promotion of her holiday gift guide in 2022, Gwyneth Paltrow stirred up a bit of controversy. She pretended to answer a phone call from Martha Stewart, which Stewart did not like.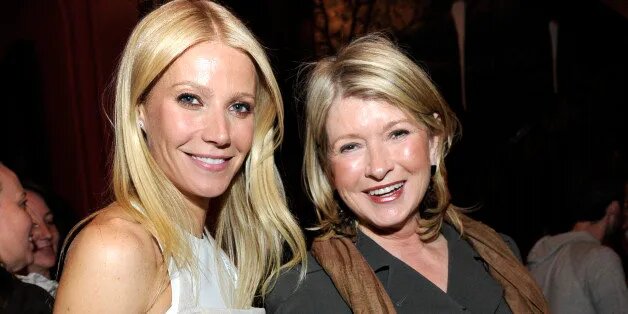 This raised some eyebrows as Martha had previously criticized Gwyneth's Goop empire and even suggested that she should focus on her acting career instead. In 2014, Martha stated that "she just needs to be quiet," referring to Gwyneth.
Joan Crawford vs. Bette Davis
Bette Davis and Joan Crawford had a notorious old Hollywood feud that spanned decades. Many fans believe the feud may have originated from a dispute over a man.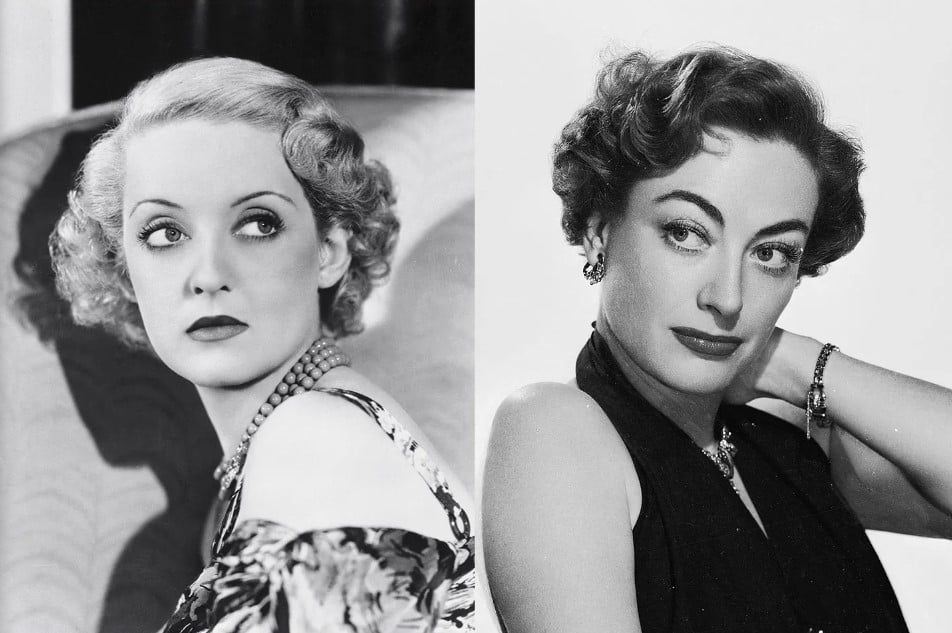 The two actresses openly displayed their animosity towards each other, and Bette even included a dig at Joan in her 1987 memoir. Joan, on the other hand, denied hating Bette but criticized her acting abilities.
Isaiah Washington vs. The Cast of Grey's Anatomy
During his time on Grey's Anatomy, Isaiah Washington had several conflicts with his castmates. In one case, he had a physical altercation with Patrick Dempsey on set, and in another, he used a homophobic slur against T.R. Knight.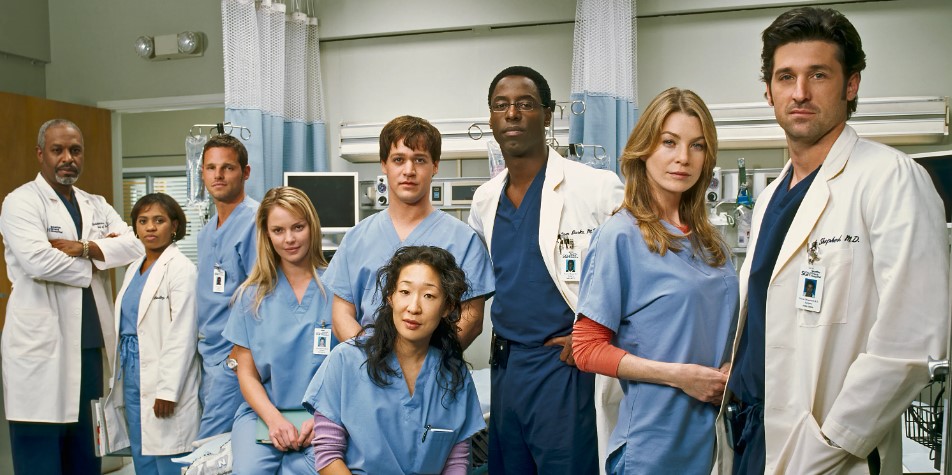 In 2020, he even called out Katherine Heigl on Twitter, years after she had criticized him for using the same slur. It seems unlikely that he'll be making a return to the show anytime soon.
Britney vs. Jamie Lynn
Throughout Hollywood history, there have been multiple sisterly conflicts. One of the most memorable was between Britney and Jamie Lynn Spears, who had a very public feud in 2022 that had been building up for several years.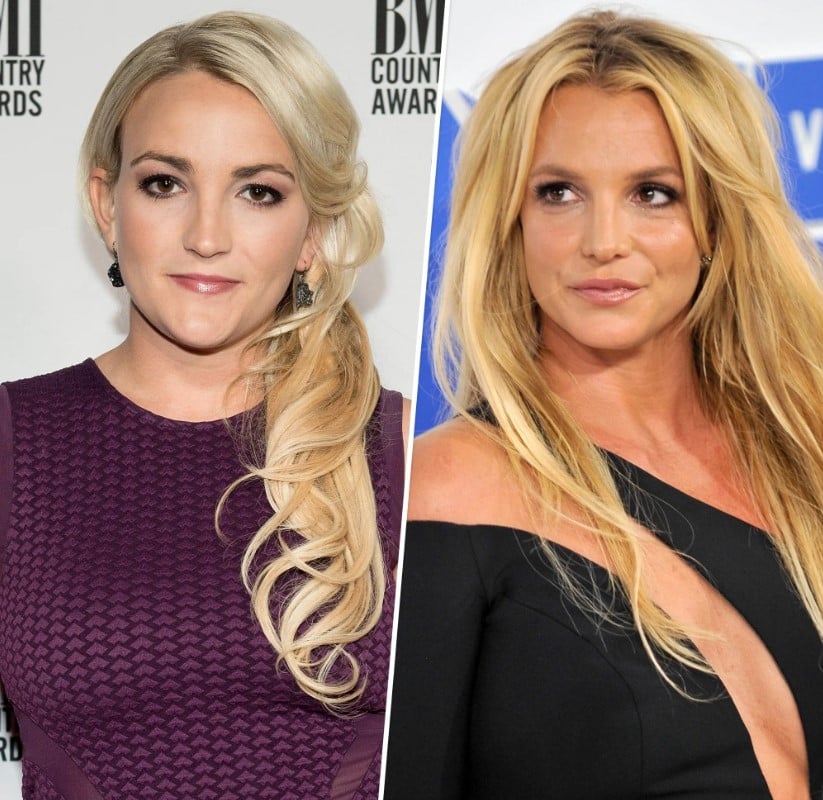 Jamie Lynn revealed some distressing memories from her childhood with her sister in her memoir, which caused Britney to criticize her for exposing private family matters. Regrettably, it appears Britney's relationships with her family members are anything but good.