Courageous Student Assists Peer Facing Bullying At Middle School In An Extraordinary Way
Melvin Anderson and Romello "Mello" Early are best buds at Buffalo Creek Academy Charter School. But one day, Melvin started getting bullied by some classmates. It was tough to watch, and Mello couldn't stand by and do nothing. Mello knew he had to take action to put an end to the bullying.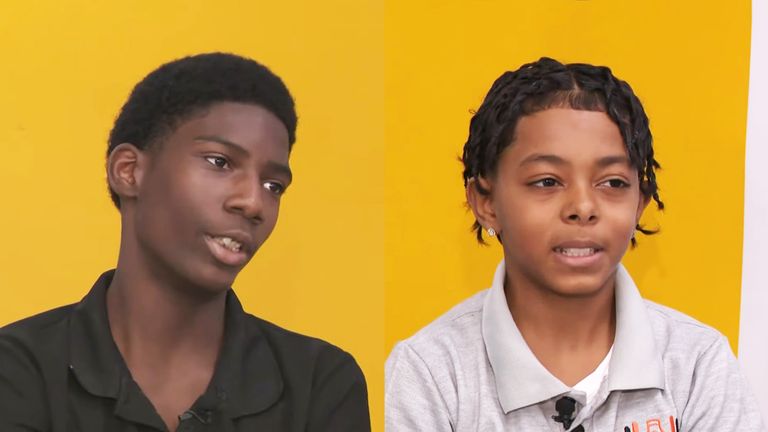 Mello isn't the type to shy away from a challenge. He stepped up and helped Melvin put an end to the bullying, proving that true friendship knows no bounds.
Opposites Attract
Buffalo, New York residents Mello and Melvin are quite the odd couple. Mello is the life of the party, with an outgoing personality and a friendly demeanor. On the other hand, Melvin is more reserved, with a calm and gentle voice.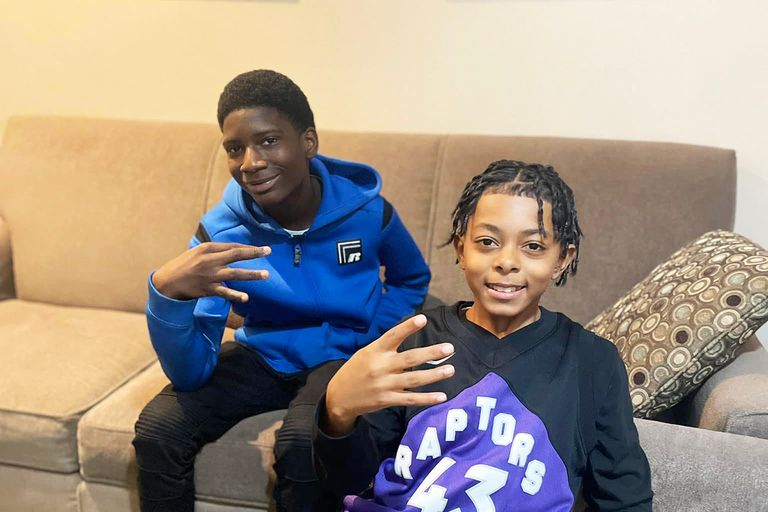 Despite their different personalities, the two seventh-grade classmates get along famously. They prove that even people with vastly different personalities can be great friends and that having a friend who is entirely different from you can be a lot of fun and can bring a new perspective to your life.
Bullied for Dirty Shoes
It's October of 2022 and Mello notices that his friend Melvin is getting picked on by some classmates. They're teasing him about his shoes, specifically their dirty and worn-out condition. The sneakers are covered in muck, the soles are thin, and the laces are frayed.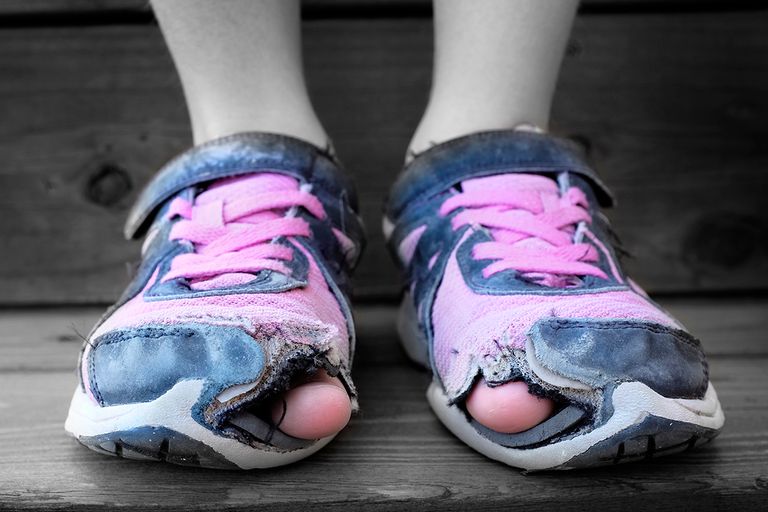 It is clear that these shoes have seen better days and have been worn to the point of no return. Mello can't help but feel bad for his friend and wishes to help him in any way he can.
The Dean Weighs In
In November of 2022, the Dean of Culture at the school, Bryant Brown Jr., spoke about the incident involving Mello and his shoes. He explained that Mello likes to run in the mud and get his shoes dirty, which is a perfectly normal thing for a child to do.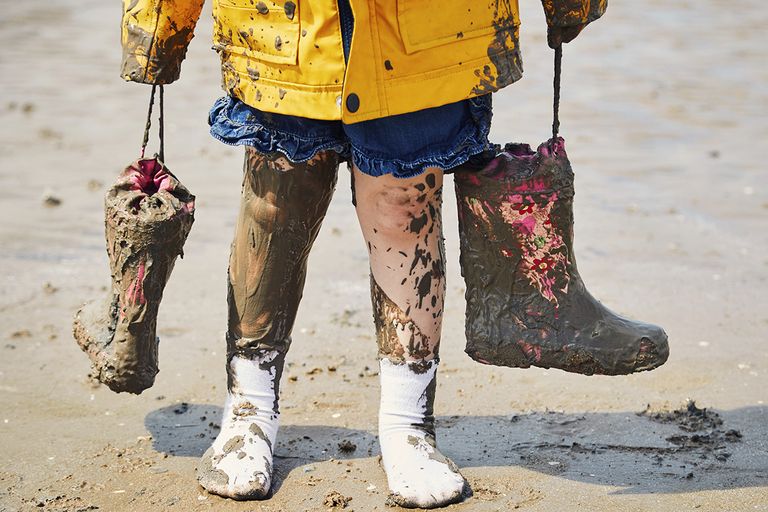 However, the bullies at school used this as an opportunity to tease and bully him. It's important to remember that kids will be kids and sometimes they may not understand the impact of their actions. In this case, it's unfortunate that the bullies used something as innocent as dirty shoes as a way to hurt Mello's feelings.
All Too Common
Melvin's story is not unique. Unfortunately, bullying is all too common in American schools. According to the Centers for Disease Control and Prevention, 20 percent of high school students have reported being bullied. That's a lot of kids living in fear every day.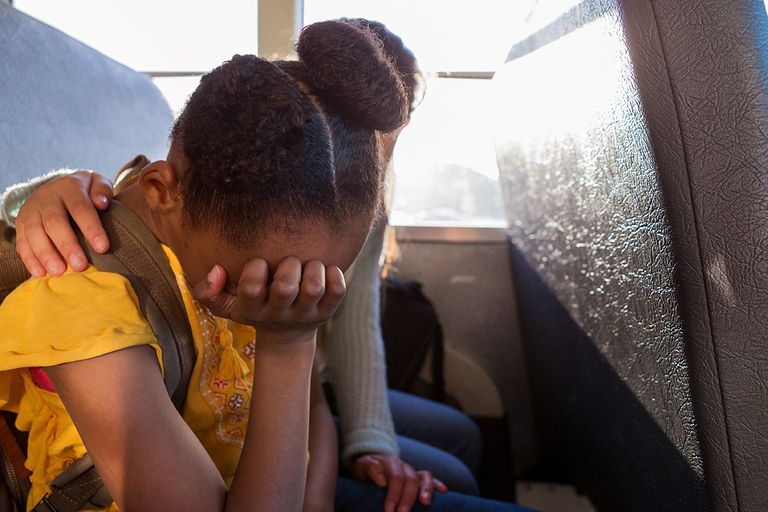 This is undoubtedly a worrying statistic. It means that a significant number of young people are facing harassment and intimidation in a place that's supposed to keep them safe. This can have severe consequences on their mental and physical well-being, as well as their education.
A Widespread Issue
Cyberbullying is also a major problem among American high school students, with 16 percent reporting that they have experienced it. But it's even worse in middle schools. The CDC reports that nearly 30 percent of all student complaints of bullying come from these institutions.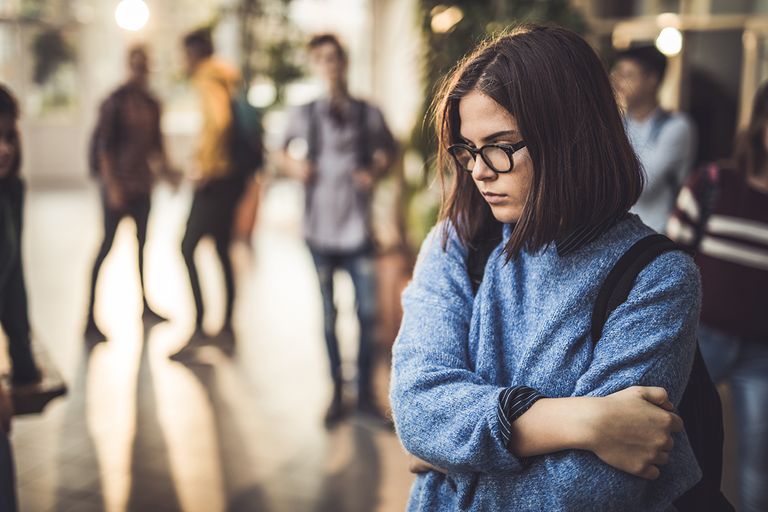 With this in mind, it's clear that bullying, whether it's online or in person, is a serious issue that needs to be addressed. Parents, educators, and students thus need to work together to create a safe and inclusive environment for everyone.
Mello's Struggles
Melvin had a tough time in Buffalo, and many young people can relate to his struggles. Mello was one of them. He had experienced some tough times in the past, and this situation reminded him of those memories.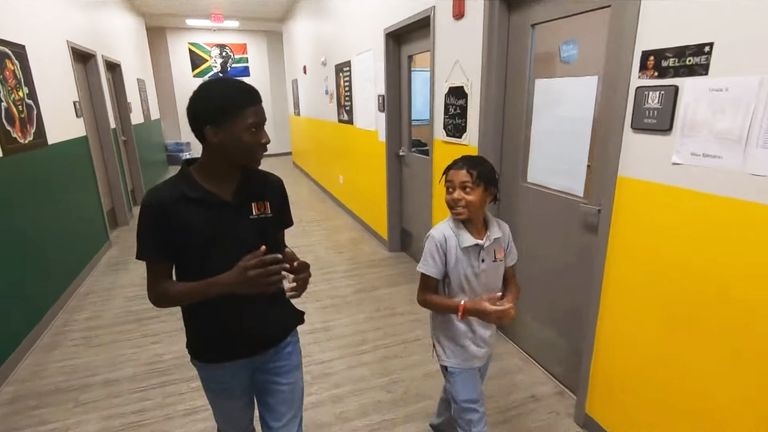 In Mello's case, his struggles were related to his small size. He had to face the challenges of being small, but he also learned to overcome them. He knew that Melvin could do the same, and he was there to support him.
Empathy for Melvin
Mello, who is quite petite at four feet six inches, shared more of his story with WGRZ News in October of 2022. He spoke about how he was bullied in his previous school because of his height, and how this experience made him want to ensure nobody else goes through the same thing.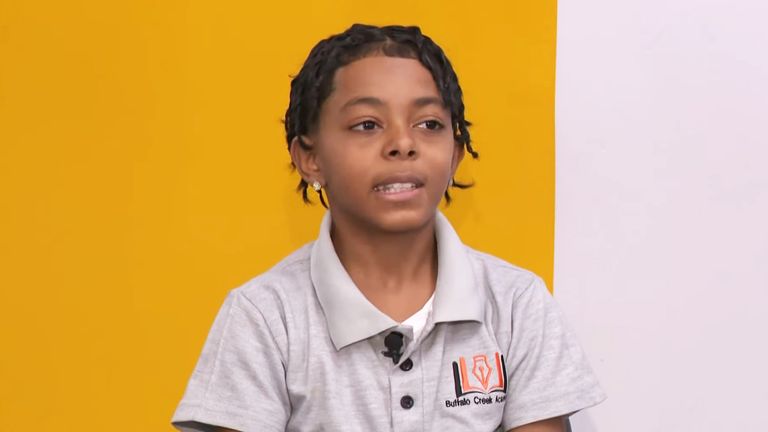 It was this empathy that made Mello particularly sensitive to Melvin's struggles. He couldn't help but think about Melvin and his own past experiences with bullying and how they were similar.
Bullying's Hidden Toll
Even though Melvin appeared to be handling the teasing at school well, Mello knew that it was affecting him deeply. He could tell that the teasing was causing Melvin pain, and it made him feel upset to see someone have to go through that.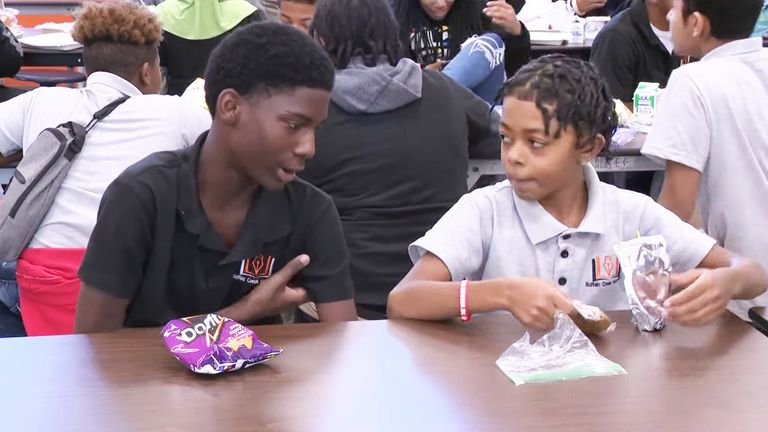 Mello wanted to help Melvin, and he knew that the best way to do that was to be there for him and support him through this difficult time. He knew that Melvin was stronger than he gave himself credit for, and he wanted to help him see that as well.
Emotional Outburst
Mello was struggling to hold back his emotions about the bullying his friend Melvin was facing. During a FaceTime conversation with his mother, Anita James, in October of 2022, he couldn't contain it anymore and broke down in tears.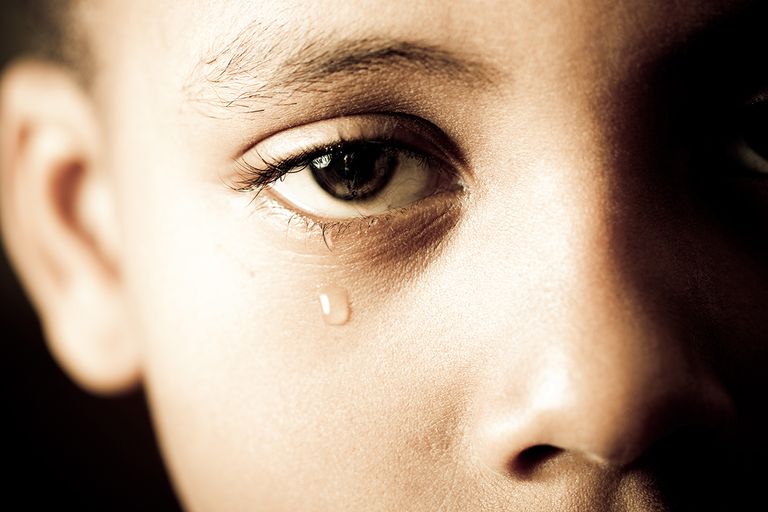 He expressed his frustration and sadness about the bullying Melvin was facing, specifically about the constant teasing about his shoes. After this emotional outpouring, Mello – determined to take action and make a difference in Melvin's life – asked his mother a surprising question.
A Child's Generosity
Mello asked whether they could go buy Melvin some shoes. At first, Anita wasn't sure if it was a good idea. But as the day went on, she realized that Mello was serious about it and wasn't just saying it on a whim.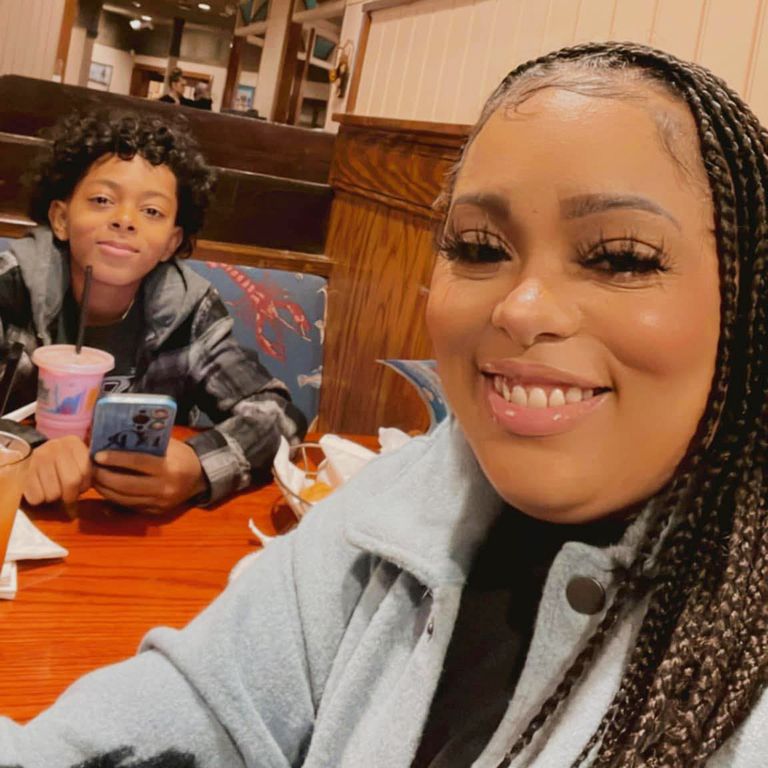 He even offered to use his allowance or forgo something he would receive for Christmas to pay for the shoes. It was clear that Mello was determined to get Melvin some new shoes no matter what.
Heartwarming Generosity
Anita was taken aback by what Mello had said to her. In an interview with The Washington Post, she said that it was rare to see a child be so selfless and considerate of others at such a young age.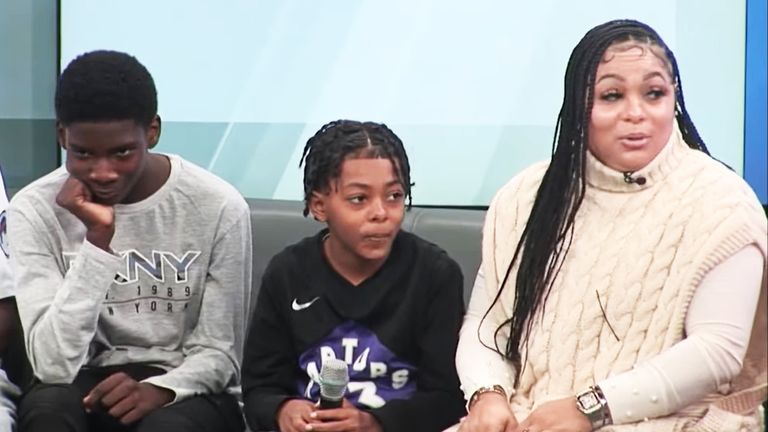 It really moved her and she couldn't quite put into words how touched she was by Mello's actions. It was a refreshing change from the typical self-centered behavior of children and it made a big impact on Anita. She was impressed by Mello's maturity and his willingness to give something up for someone else.
The Golden Rule
Mello had a simple philosophy on how to treat others: he believed in treating others the way he would want to be treated. He felt that he had more than enough for himself and thought it would be best to extend kindness to others instead.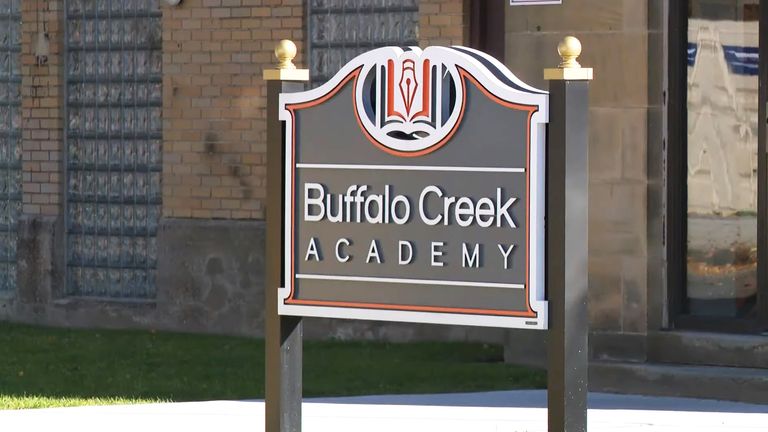 That night, Mello and Anita went to a nearby store to buy Melvin a new pair of shoes. It was a small but meaningful gesture of kindness that showcased Mello's empathy and compassion for others.
Money Well Spent
Mello was feeling excited as he picked out a pair of black and white Nike Dunks. He was a bit worried about the price, but he didn't let that dampen his spirits. He happily handed over $135 of his savings to the cashier.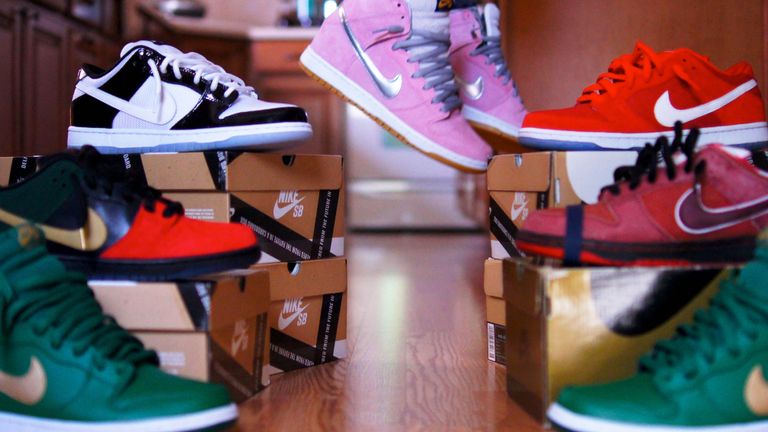 Mello was thrilled as he thought about how he couldn't wait to give Melvin the shoes. He knew that the new shoes would make sure that nobody could make fun of Melvin or say anything negative about him again.
Small Gesture, Big Impact
The next day, Mello gave Melvin the shoe box. When Melvin saw what was inside, he was completely taken aback. Melvin expressed his excitement and gratitude to the Washington Post, saying he felt happy and surprised.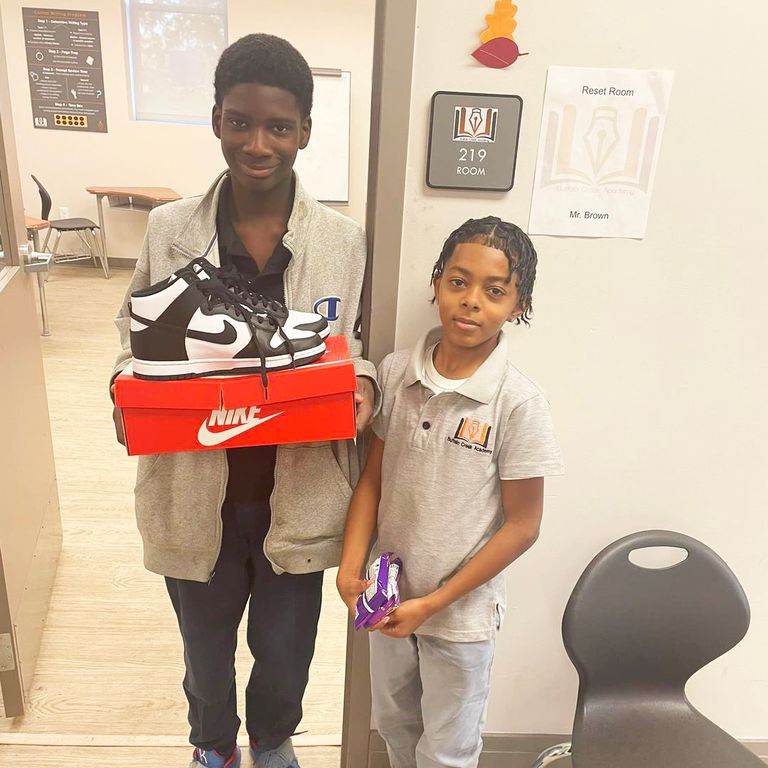 He also mentioned that the bullying he had experienced made him feel sad, angry, and unwanted, but the gift of the shoes made him feel the opposite. However, Melvin wasn't the only one touched by Mello's kindness.
The Dean's Emotional Response
Bryant Brown Jr. was in class when he spotted Melvin with a sneaker box. Curious, he asked Melvin what was inside. Once Melvin shared the story, Bryant couldn't help but get emotional.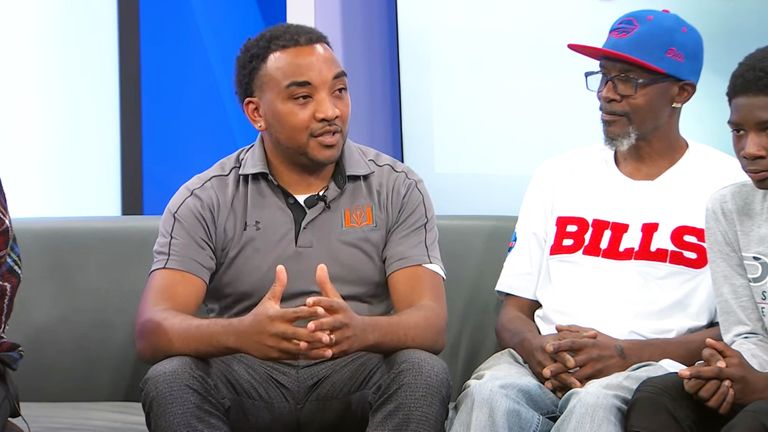 As it turns out, Bryant had also experienced bullying as a child and was able to relate to Melvin's struggles. This made Melvin's gesture even more touching to him. He knew first hand the impact that bullying can have on a person and seeing Melvin's gesture of kindness and generosity was truly heartwarming.
A Simple Act of Kindness Goes Viral
Bryant felt that Melvin's story and Mello's kind gesture deserved to be shared with the world. So, in October of 2022, he wrote a post about it on Facebook. The post received an overwhelming response, with thousands of likes, shares, and comments. The post was going viral, and it wasn't long before TV cameras started showing up.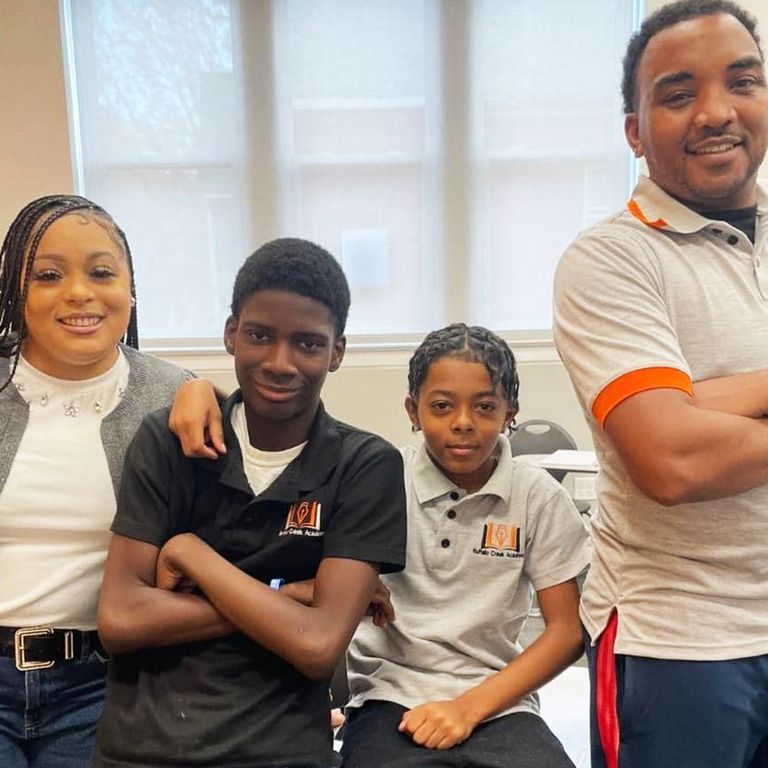 The positive engagement on the post was a testament to the power of kindness and the impact it can have on others. It was not only a celebration of Melvin and Mello's actions but also a call to action for others to show kindness and empathy in their own lives.
Not Just on Social Media
Mello and Melvin's story had a far reach beyond just social media. They were even invited to be interviewed on WIVBTV's program called "Sweet Buffalo" which focuses on highlighting kind-hearted individuals in the Buffalo community. During their interview, they shared their story and how Mello's act of kindness has impacted Melvin's life.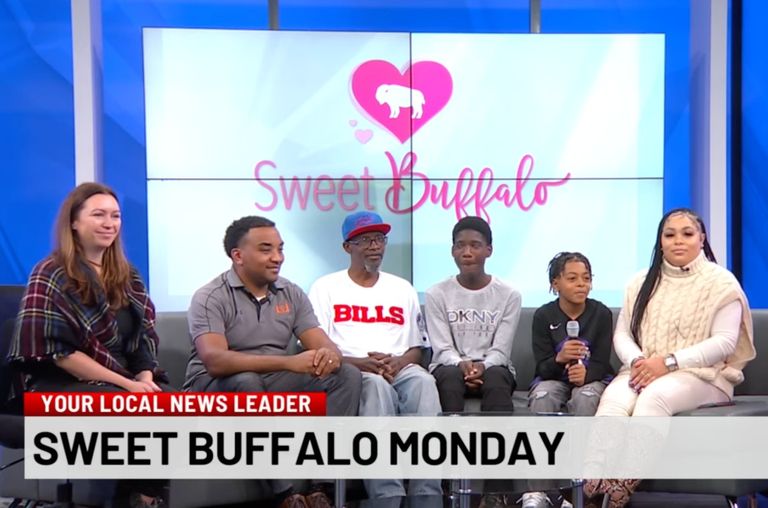 But the surprises didn't stop there! After the interview, the boys were treated to another act of kindness, directed at both of them this time. The boys couldn't believe what they were hearing.
A Special Surprise
The anchors of Sweet Buffalo were so touched by Mello and Melvin's story that they felt they had to do something special for them. With that, they presented the boys with some Buffalo Bills merchandise, and to the boys' surprise, they received two additional pairs of brand-new sneakers.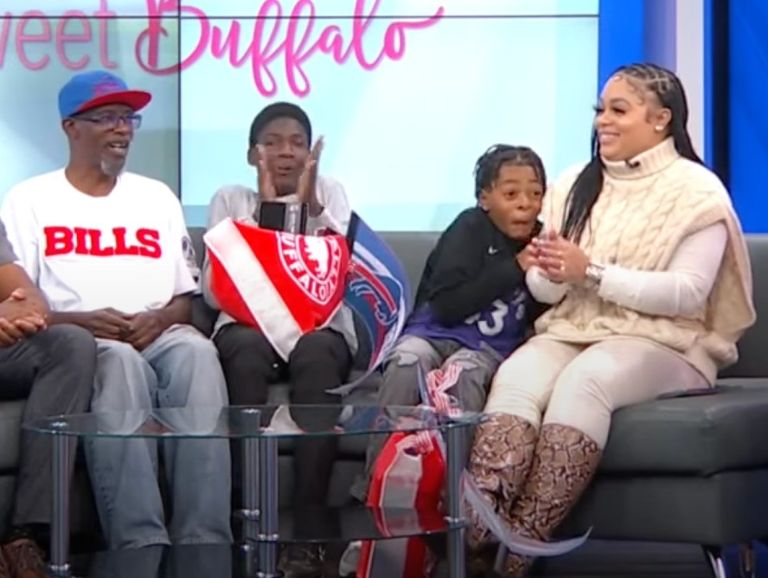 The boys were visibly shocked and touched by the generous gift. It was clear that the kindness they had shown was inspiring others to pay it forward. It was a beautiful moment that left Mello and Melvin feeling grateful.
Not Over Yet
The surprise for Mello and Melvin wasn't over yet, as they were presented with the ultimate gift, two PS5 gaming systems. Mello was overwhelmed with emotions and burst into tears upon seeing the gift. He was so surprised that he couldn't even find the words to express his gratitude.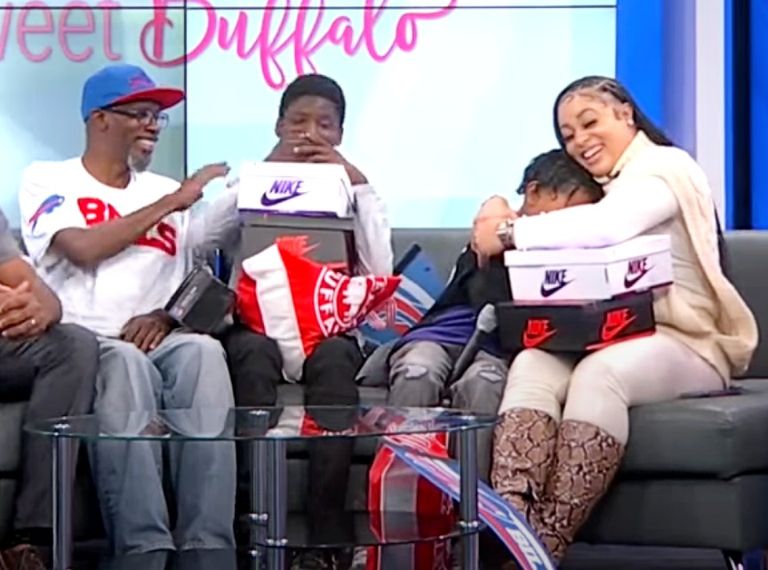 Despite all the surprises and gifts, what truly warmed people's hearts was the friendship between Mello and Melvin. Their story and the kindness they showed to each other were a reminder of the power of friendship and the impact it can have on people's lives.
A Father's Reaction
The story of Mello and Melvin's friendship and acts of kindness quickly spread far and wide. News outlets picked up the story and shared it with their audience, highlighting the impact of a small act of kindness.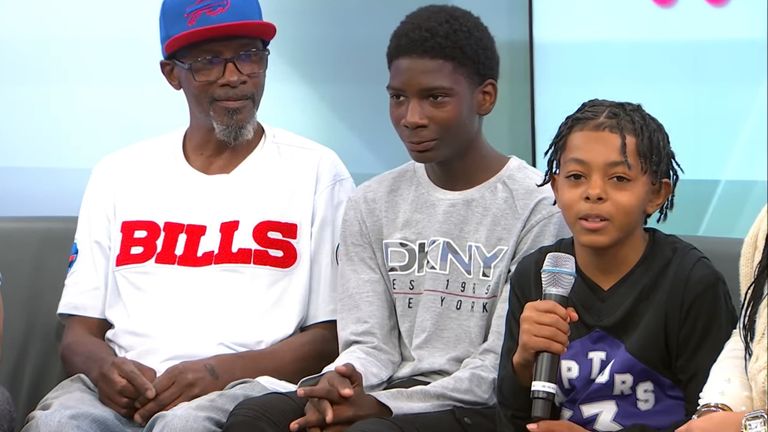 Meanwhile, Melvin's father, Wesley Anderson, was unaware of his son's struggles until the Facebook post went up. Although it was painful for him to learn about it, Mello's act of kindness brought a smile to his face and compelled him to speak out about it.
Setting a Good Example
Wesley shared his thoughts with The Washington Post. He said that he found the story of Mello and Melvin's friendship and acts of kindness to be very touching. He hoped that the story would inspire other children to be kinder to each other and to realize that small acts of kindness can go a long way.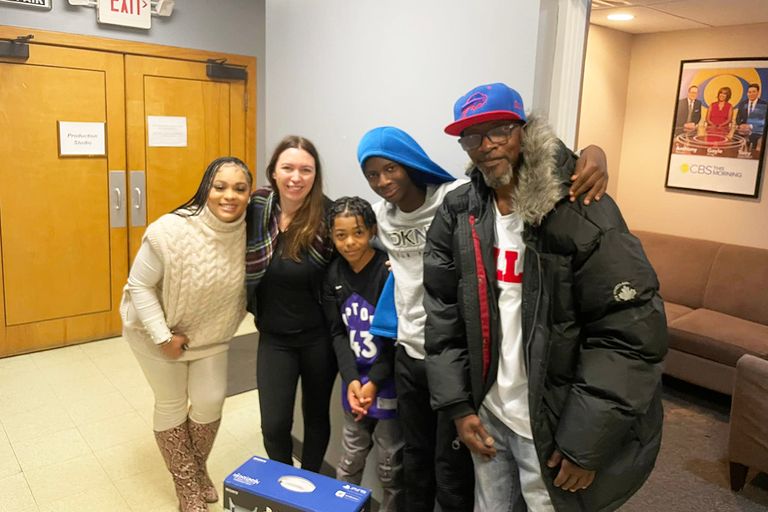 Bryant, the middle school dean, echoed Wesley's sentiment during a talk with Melvin and Mello's classmates. He noted that there's no place in the world for bullying, and that kindness and empathy should be promoted instead. However, he didn't just stop there – he also had other plans in mind.
Continuing Mello's Good Deeds
Bryant, Melvin's father Wesley, and Mello's mother Anita have since started an anti-bullying campaign. They wanted to ensure that the kindness and support shown by Mello will continue to live on. Bryant shared with The Washington Post that he believes Bullying happens every single day. and that they're going to do everything they can to prevent it, and make sure Mello's helping hand always lives on.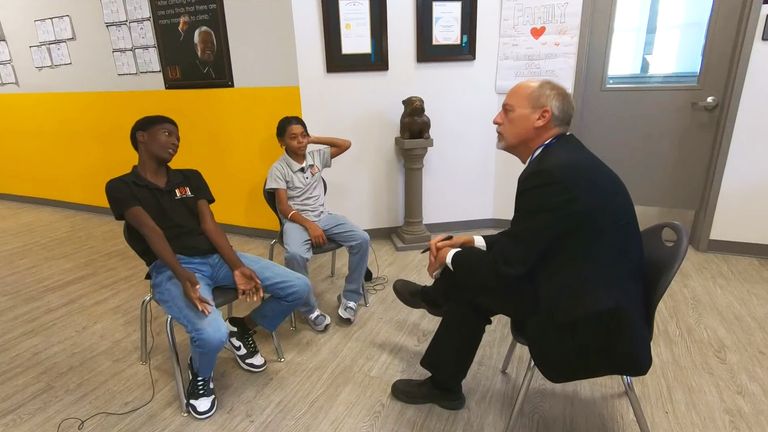 Mello's act of kindness has not only had an impact on Melvin, but it has also inspired his classmates and other kids across the country. The anti-bullying campaign is a testament to the power of kindness and the impact it can have on others. It's a reminder that we all have the ability to make a difference and that small actions can have a ripple effect.