A 5-Year-Old Girl Spends All Her Savings on an Honorable Cause That Brings Her Grandma to Tears
Originally Published on
savvydime.com
and repurposed with permissions
Many parents strive to instill a basic understanding of personal finance in their young children. While teaching a child to save might be challenging, it is an excellent method for helping them develop a sense of independence while teaching them the value of self-control.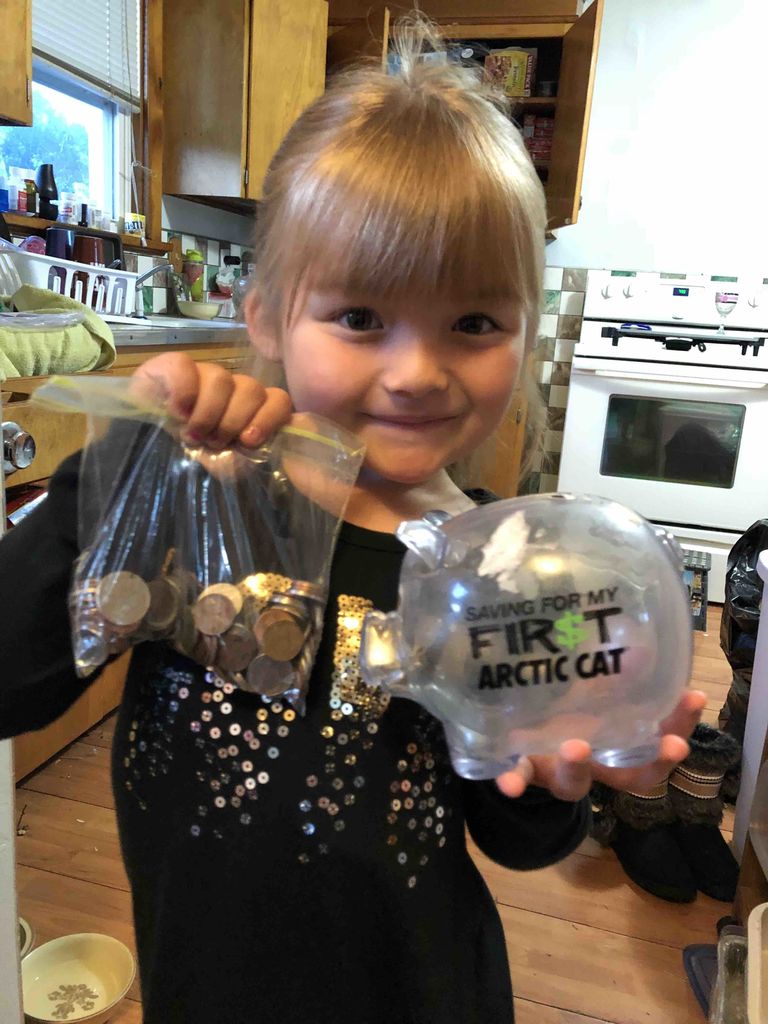 Though she was all for teaching independence and financial responsibility, one Michigan grandmother felt compelled to intervene when she learned of her granddaughter's spending plans.
Sunshine, the frugal child
Sunshine Oelfke was five years old and lived in Ishpeming, Michigan. Like many children her age, she was putting money away for something. Sunshine was diligent in setting aside a portion of her allowance each week. And she used that time-honored method of stowing cash: a piggy bank that could not be opened until the appropriate moment.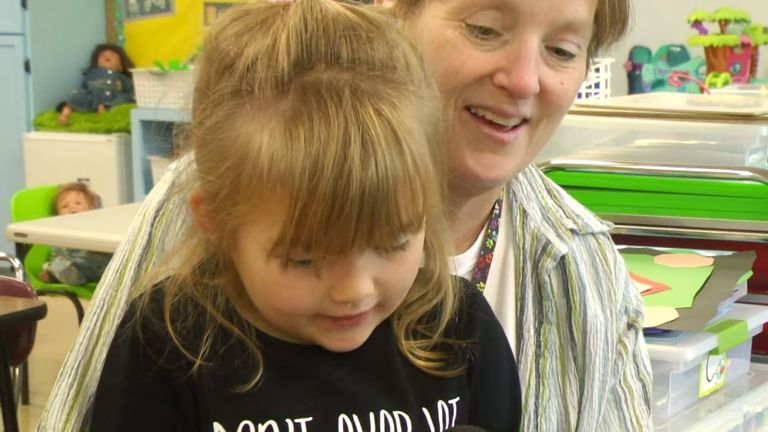 Here's the story of Sunshine Oelfke – the five-year-old girl who made a choice that warmed the hearts of all who heard it.
Why was Sunshine saving money?
Sunshine's grandma Jackie Oelfke was taken aback when tiny Sunshine started pouring the contents of her piggy bank onto the floor of their living room. She observed her arranging the cash and coins on the floor in an orderly fashion.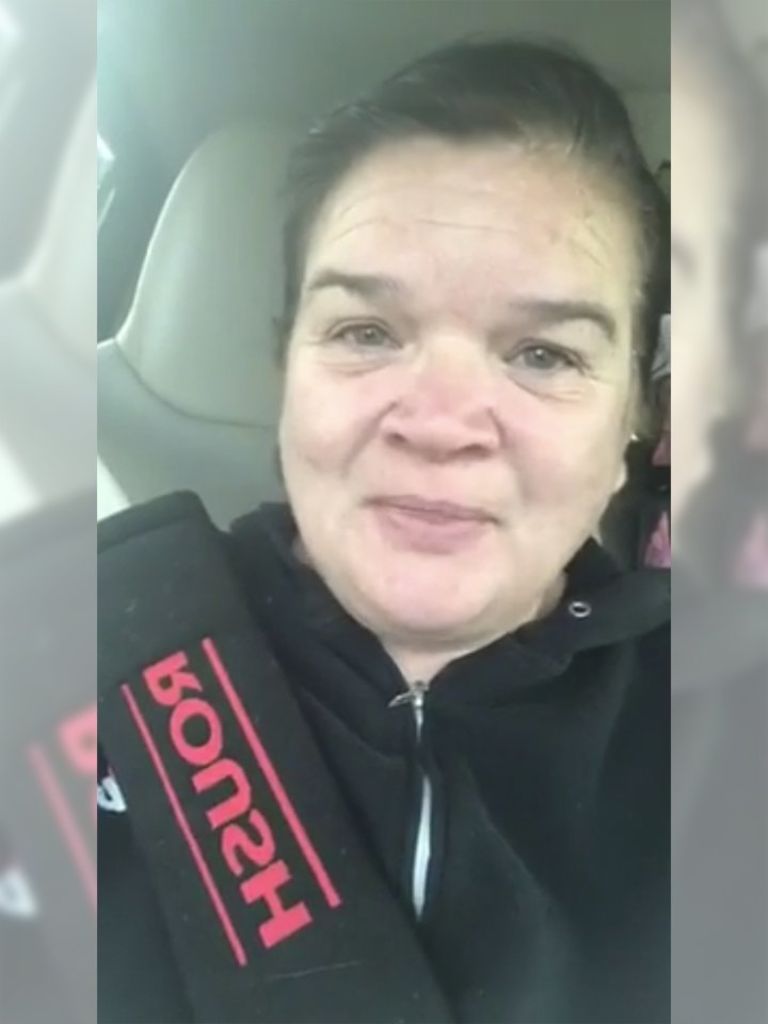 Jackie thought the money had been set aside for a snowmobile, so she questioned Sunshine about it. It was a large purchase that would necessitate setting aside significant amounts of time and money.
Sunshine's plan
Jackie was correct in understanding that the girl wanted a snowmobile. However, it was so expensive that it was well beyond the young girl's means. So, her plans had changed.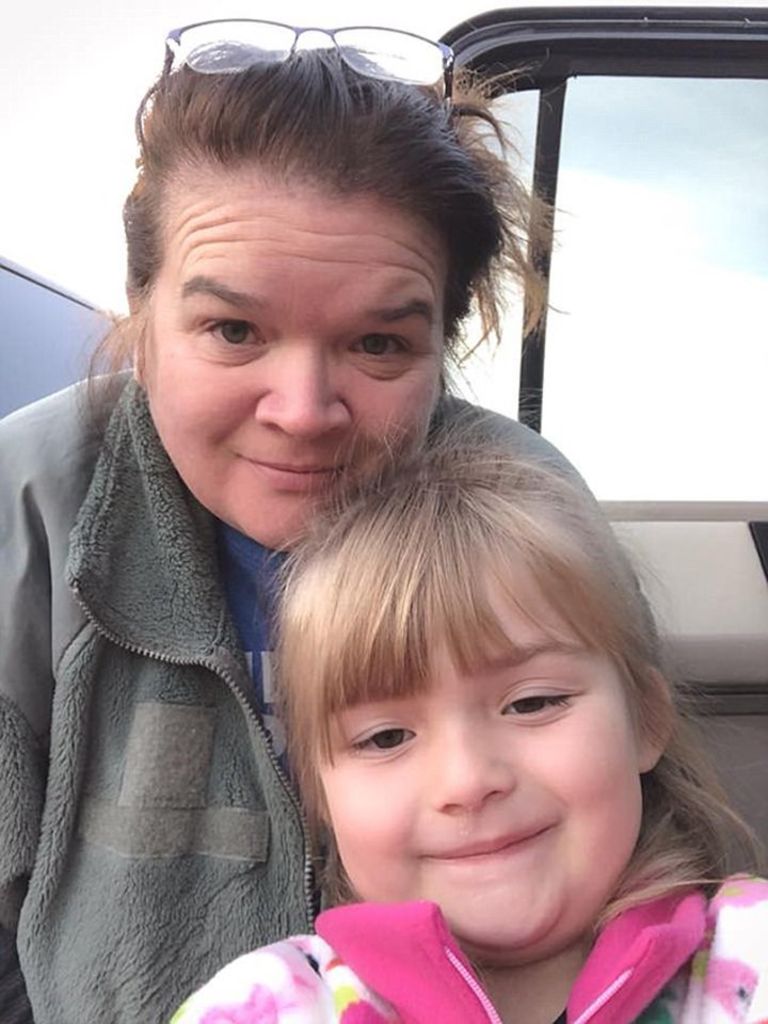 Sunshine had a new target in mind. As she figured out how much money she had saved, the little girl filled her grandma in on the new thing she wanted to do with her allowance.
Jackie's questions
The concerned grandma initially thought Sunshine was just toying around with her money. The young girl tried her best to tally the cash but had trouble keeping track of the various denominations. So, Jackie and her granddaughter sat down to count the money.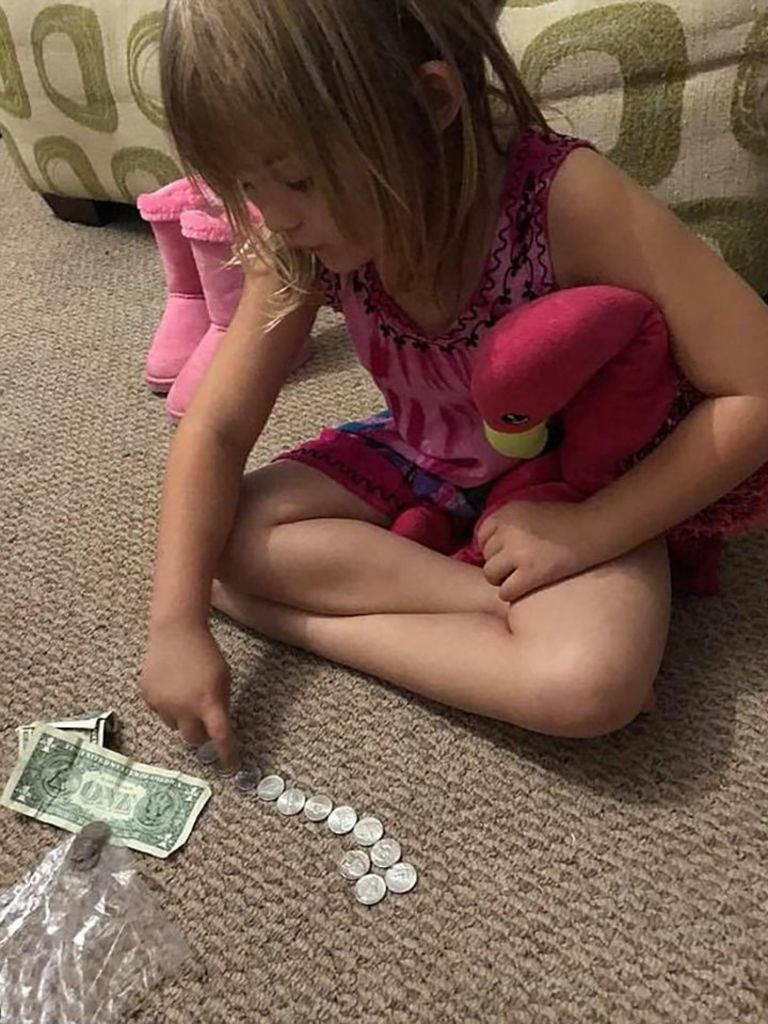 Sunshine gathered everything, placed it in a plastic bag, and zipped it up. When the young girl put it in her backpack, Jackie had no choice but to ask what she planned to do with it.
Sunshine's heartfelt reply
In addition to continuing her odd behavior, Sunshine said something out of the ordinary. She shared her plans with her granny – she would take the money she had worked so hard to save and give it to children who needed it more.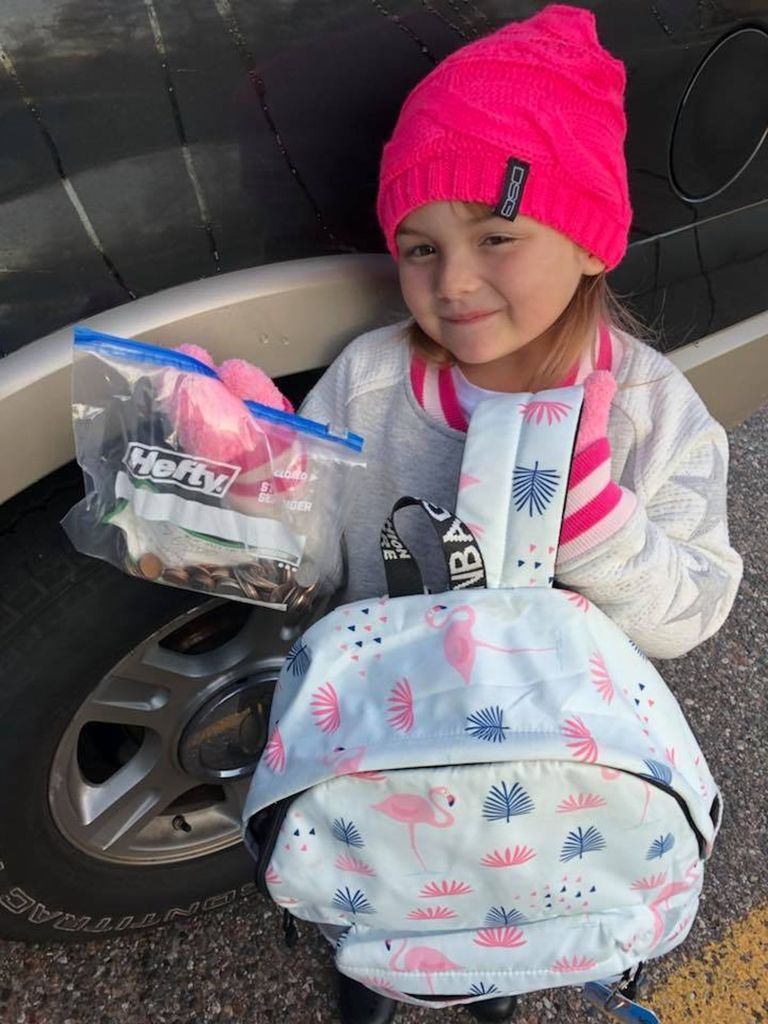 The response nearly moved Jackie to tears. Sunshine wanted to use the money she had earned for a snowmobile to buy provisions for her closest friend. It was such a sweet and innocent gesture, and Jackie's heart swelled with pride.
Proud Grandma
"[Sunshine] said she was taking it to school for milk," Jackie said in an interview with TODAY, beaming with pleasure and joy at her granddaughter's behavior. "I explained that I had already paid for her milk for the month," Jackie continued. That was when Sunshine explained that her friend was the one who needed the milk.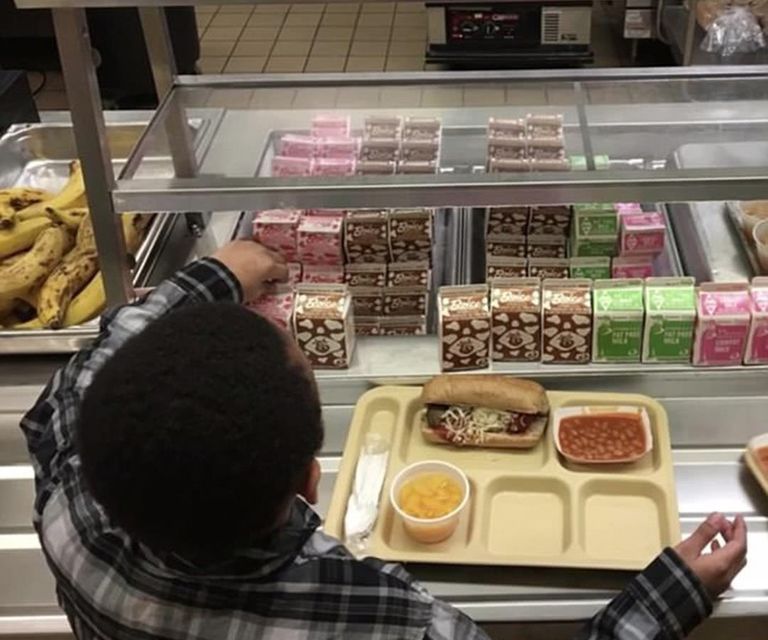 Sunshine's thoughtfulness truly moved Jackie, and she realized that her granddaughter was a remarkable child. Despite having been through a lot because of her mother's drug-related incarceration, Sunshine was developing into a kind and sympathetic young lady.
Sunshine's decision to help 
This young girl had arrived at the personal judgment that a snowmobile could wait (for the time being). Instead, she decided to use the money she had saved to ensure that one of her closest friends would have access to milk when they were at school.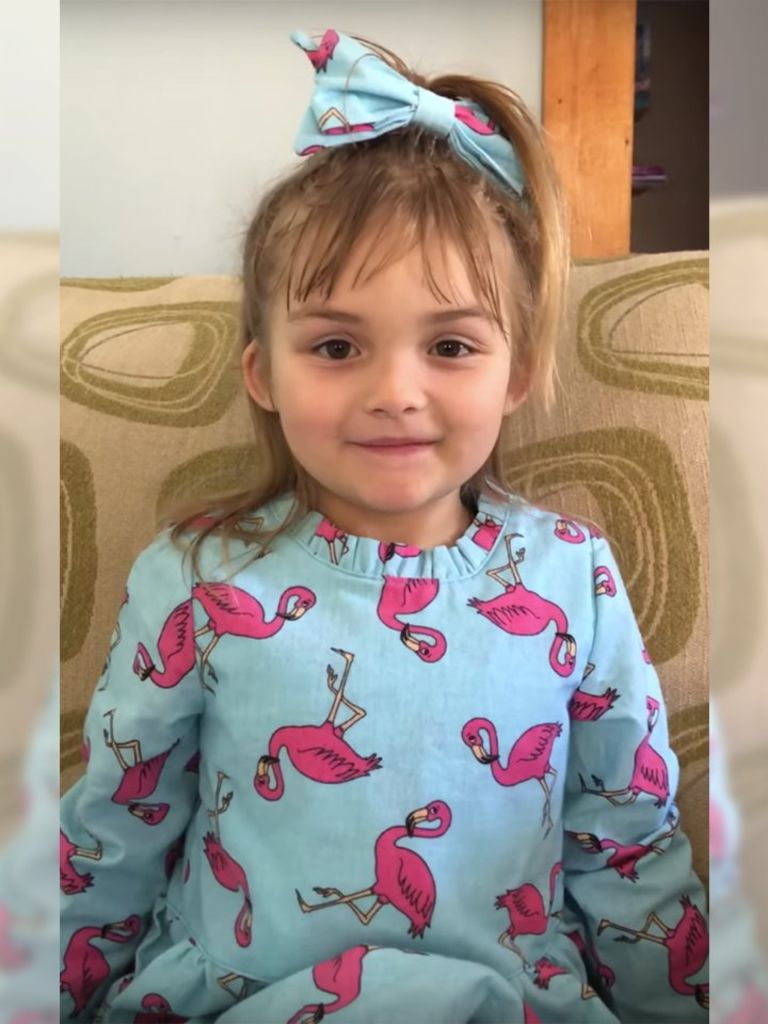 Jackie was utterly taken aback by the love and generosity her grandchild displayed. Sunshine cared more about another's needs than her own, and this showed a level of maturity most children that age don't have.
Taking Sunshine to school
Jackie was moved by Sunshine's generosity. She and her friend both loved milk, but her friend was doing without. So, she wanted to right that perceived wrong and do so with her own money.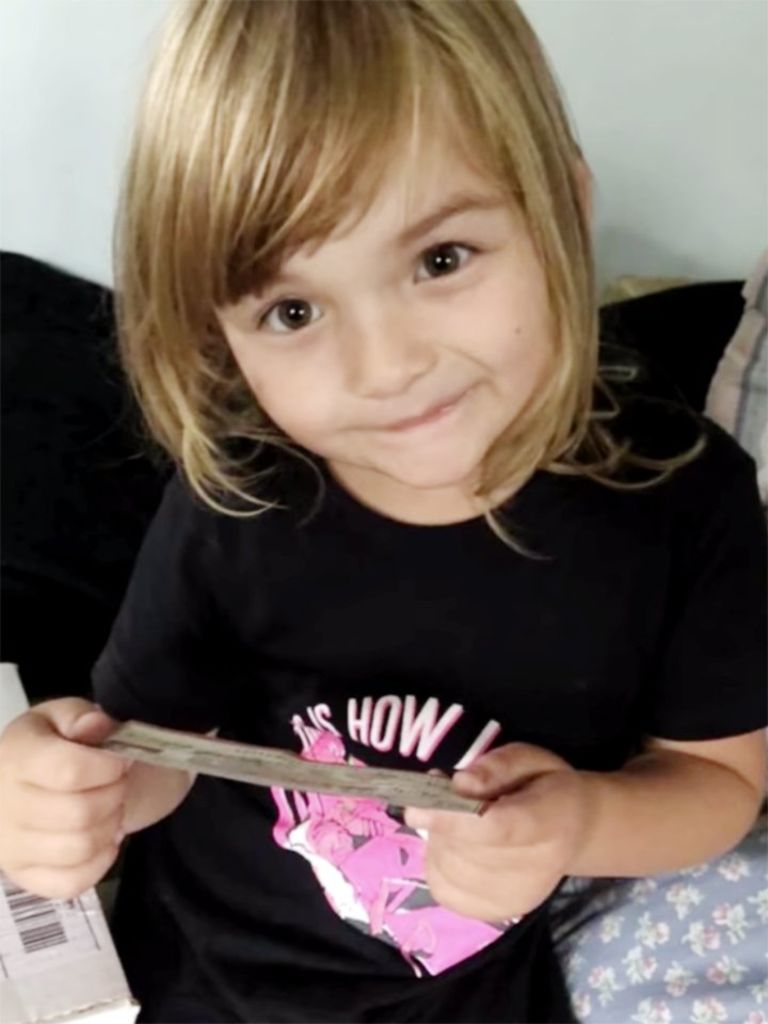 Jackie went to Sunshine's teacher and gave her what Sunshine had saved. She explained to the instructor why she had the cash on her. The act of kindness left Rita Hausher, who taught the kindergarten class, close to tears. In fact, as Jackie learned, Rita may have been the source of Sunshine's motivation.
Sunshine's inspiration
Jackie learned that Hausher consistently goes above and beyond to support her younger students. She loves the kids in her class and is dedicated to her role as their teacher. So whenever there is a financial shortfall, she takes money out of her own pocket (as many other teachers do).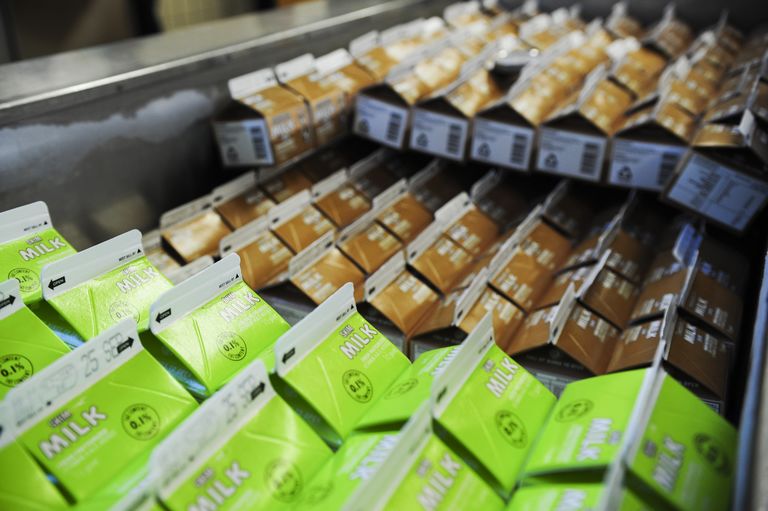 Rita's kindness extended to the purchase of milk for several of the youngsters who did not have the financial means to purchase it on their own. Sunshine's very grown-up level of generosity finally began to make sense.
Milk is too expensive for some kids in America
The current price of a carton of milk for each student in Sunshine's class is forty-five cents a day, which comes out to almost nine dollars for the parents of those youngsters each and every month. The situation is similar in other schools. Because of this, many kids miss out on milk in cafeterias across the country.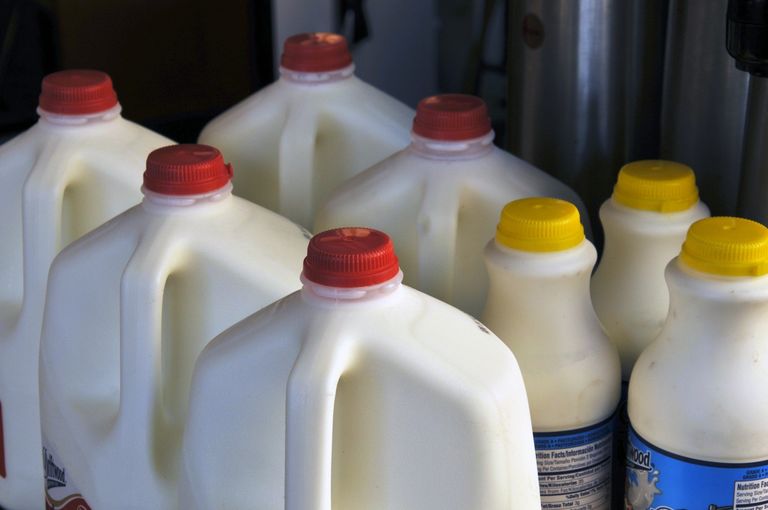 In some cases, such as the one involving Sunshine's friend, the children's parents do not have the financial resources necessary to purchase milk. It is one of many unmanageable expenses, so they have to cut it out.
Sunshine inspired others with her generosity
Hausher spoke to the TODAY show, explaining that she has "always felt sad when I have had to tell a student 'No' when they ask if they can have milk." The compassionate teacher had a great deal of sympathy for Sunshine's desire to assist her buddy.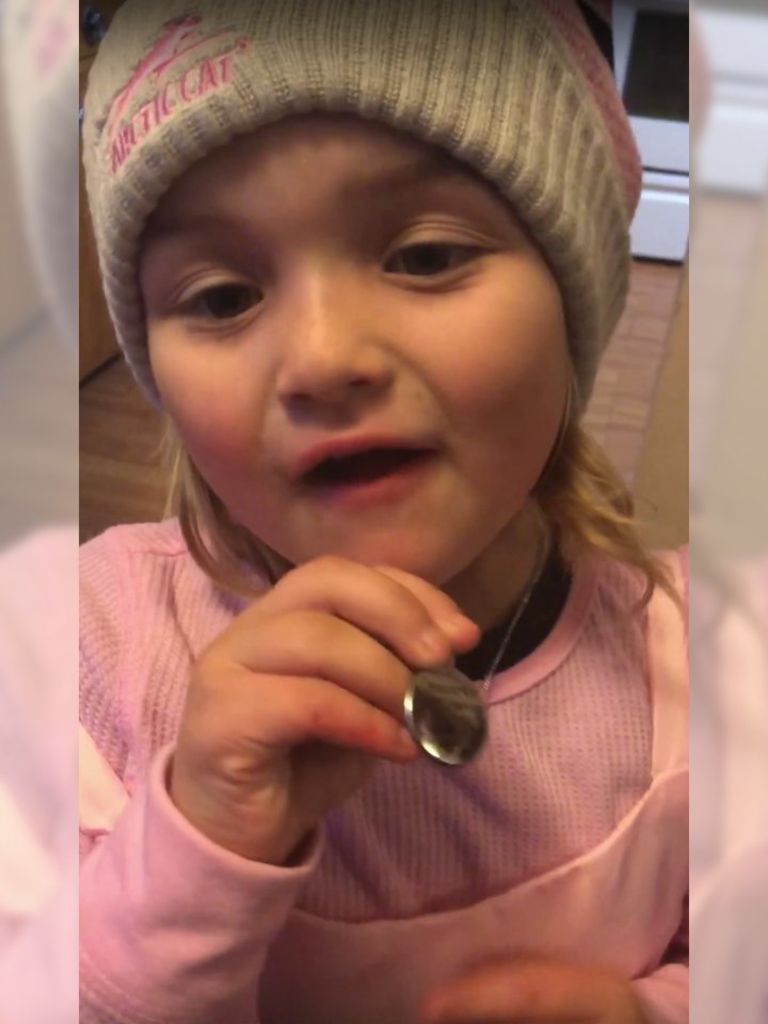 However, our story doesn't end with Sunshine and her lovely teacher. The young girl had no idea that her kind deed would be the catalyst for something far grander than she could have imagined at the time.
Milk donations flowed
Jackie made the decision to inform the entire world of her granddaughter's behavior. She posted a video to Facebook and shared it with everyone. In it, Jackie talked about the recent events, and she even got a little teary-eyed when talking about what Sunshine had done.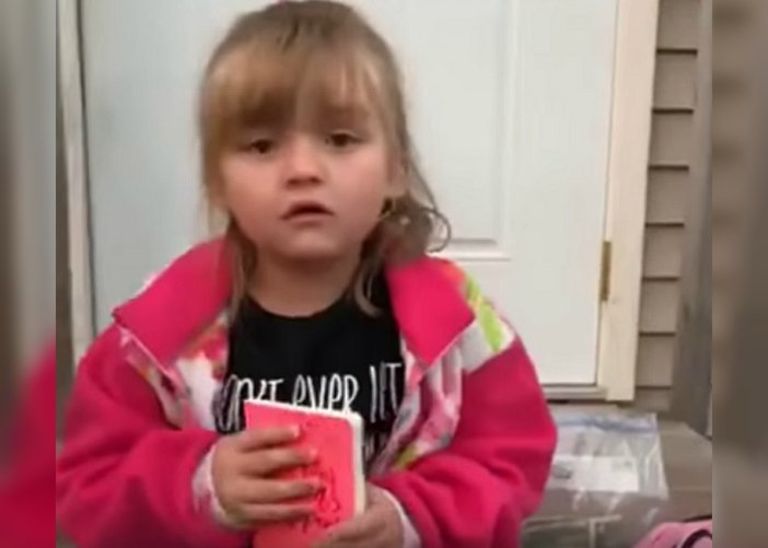 Many people who saw her post agreed that kids have a right to adequate nutrition at school. Social media users acted swiftly, sending cash contributions to assist in covering lunch costs and ensuring all pupils have ready access to milk.
Jackie's GoFundMe page
Jackie immediately set up a contribution page on a crowdfunding platform, thinking that if she could earn $700, she would be able to ensure all the children in Sunshine's got milk with their lunches.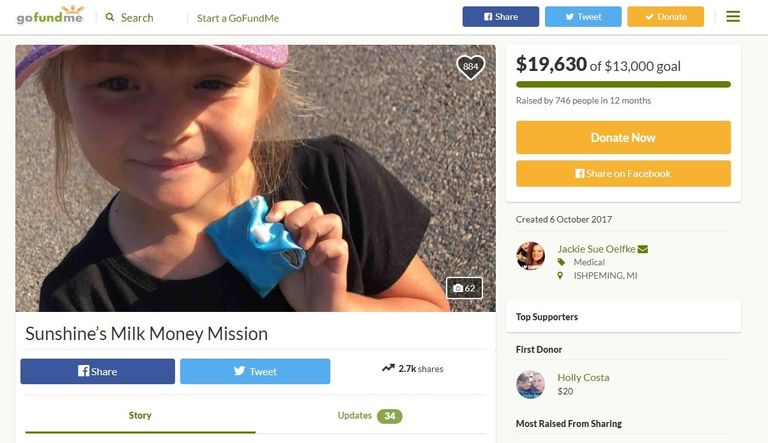 Most people will help when they can – the problem is connecting motivated people with a worthy cause. Jackie was motivated to do this by her grandchild, and she quickly drew in enough money to pay for the kids' milk expenses for the entire semester. Sunshine's small act of generosity was blossoming into something magnificent.
Milk for everyone!
An extraordinary event occurred. Thanks to the generosity of a multitude of anonymous donors, Jackie and Sunshine quickly surpassed their $700 goal. With the astonishingly high $6,000 donated in just two weeks, all twenty children would be drinking milk for free until the end of the year.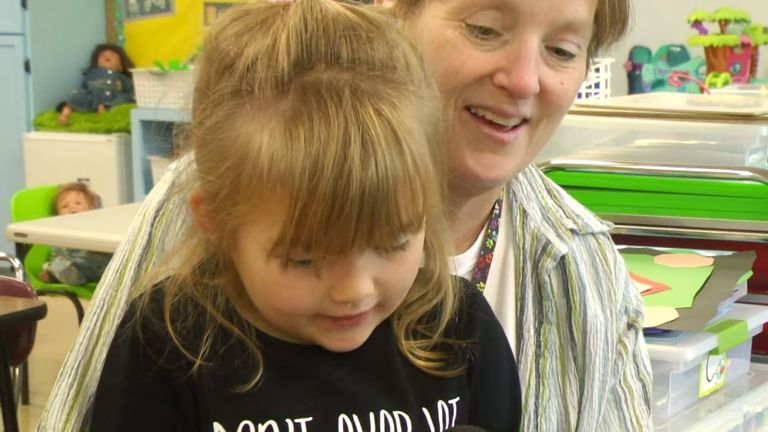 They were not only able to provide milk for every student in Sunshine's class because of the donations, but they were also prepared to sustain the class for quite some time.
Sunshine's exciting news
Sunshine observed a difference in the mood around snack time after the contributions were handed to the school. However, this wasn't the best thing to come out of the story. One day, she returned from school with some inspiring news.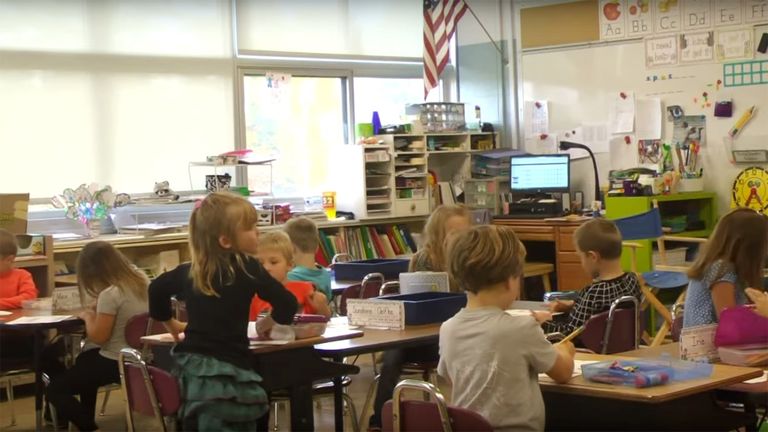 She informed her grandmother with great joy that it wasn't just her buddy who now had enough money for milk – the entire class was set for years. All of this had begun with a simple act of benevolence from Sunshine and her teacher.
The importance of milk to Sunshine
Jackie is amazed by her grandchild and the massive difference she's already made in the world. Though Sunshine doesn't fully grasp the magnitude of what she did, Jackie says she "knows she can do whatever she puts her mind to."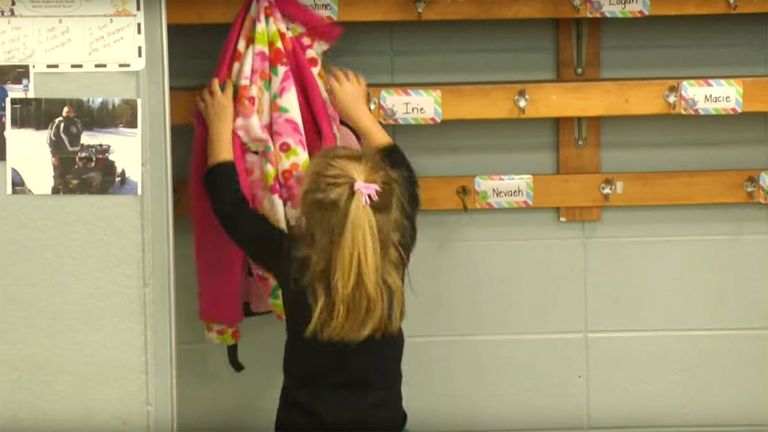 Her grandmother has faith that in the years to come, her granddaughter will reflect on the great things she has done for her friends and classmates. Jackie also knows in her heart that her granddaughter will develop into a remarkable individual over the years to come.
Sunshine's family 
Sunshine's home life has been fraught with challenges. So the fact that the youngster has developed an empathic disposition toward the plight of others is a testament to the excellent parenting skills of Sunshine's grandma.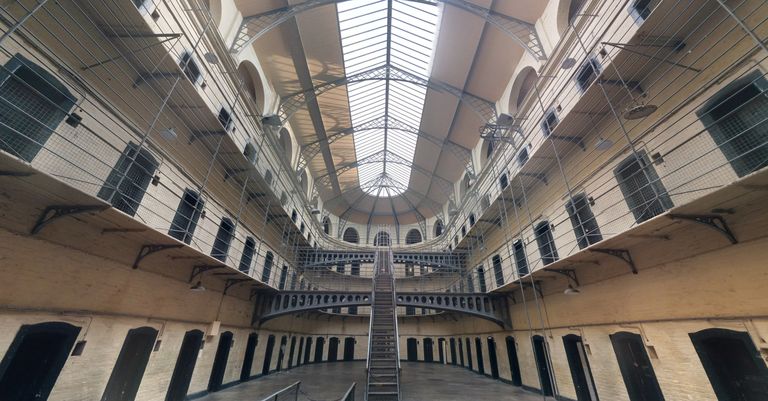 The tragic reality is that Sunshine's mother is a drug addict who has endured repeated stints in prison; as a result, she has not consistently been there for her daughter throughout her life. Thankfully, Sunshine has had a stable home with her loving grandmother, Jackie.
Jackie's concerns for Sunshine
Jackie admitted that this circumstance may not be hurting Sunshine in a direct manner right now, but she is concerned that it may lead to difficulties in the future. Jackie explained, "she's going to have enough issues growing up with this. I've never told her she can't do something, and I didn't want to start now."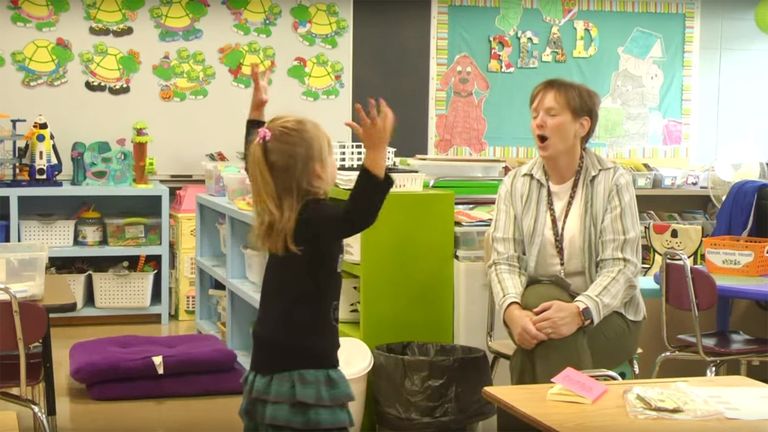 This proud grandma is overjoyed that Sunshine is a caring child, and she takes great pride in the fact that she gets to help nurture the young girl into adulthood.
Sunshine's ripple effect
It's encouraging to see that Sunshine's upbringing hasn't impeded her progress in any way. At such a young age, she has taken responsibility for her own personal growth. Now during recess, all of her classmates are allowed to drink milk. This story is the perfect example of how a simple action can snowball into a significant event. All it needs is one individual to get things rolling in the right direction.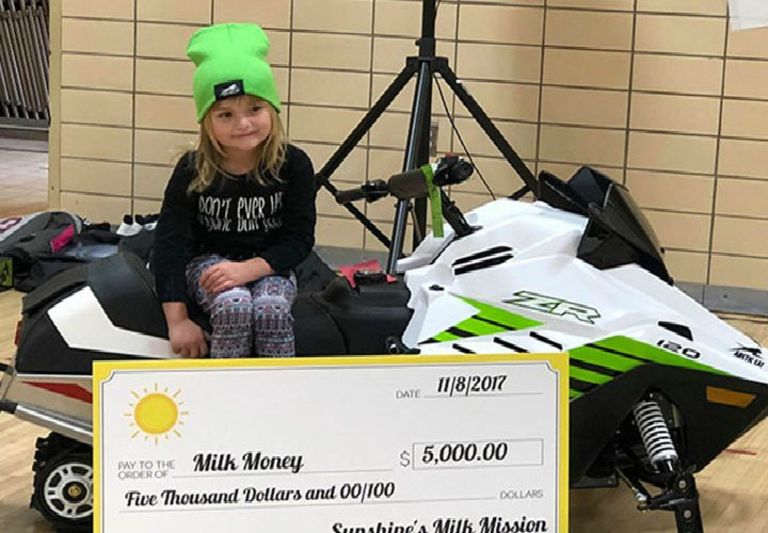 Sunshine's selflessness is an inspiration to us all. Helping others requires no wealth. Instead, just do as Sunshine did and give within your means.