What Your U.S State Looks Like in AI As A Stereotype
Whether or not we choose to believe it, AI technology is on its way to take over. Such technology is constantly learning from the society around us, so it's no wonder these stereotypes look familiar.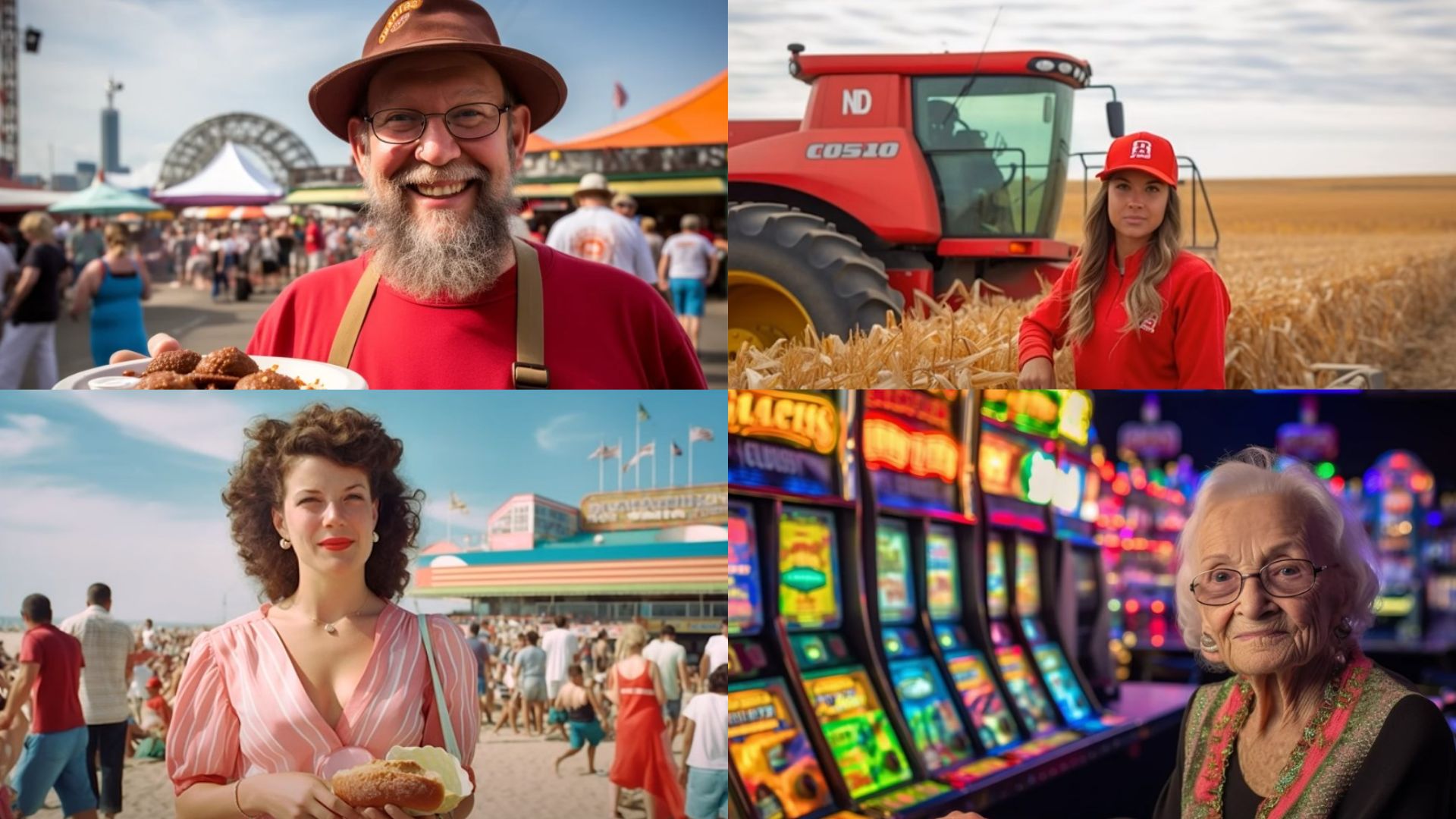 Do you agree with what AI thinks your U.S state stereotype looks like?  Find out if AI gets it right or if there is way more to your state than what meets AI. 
1. Alabama "The Cotton State"
Rednecks that love good ol' southern cookin'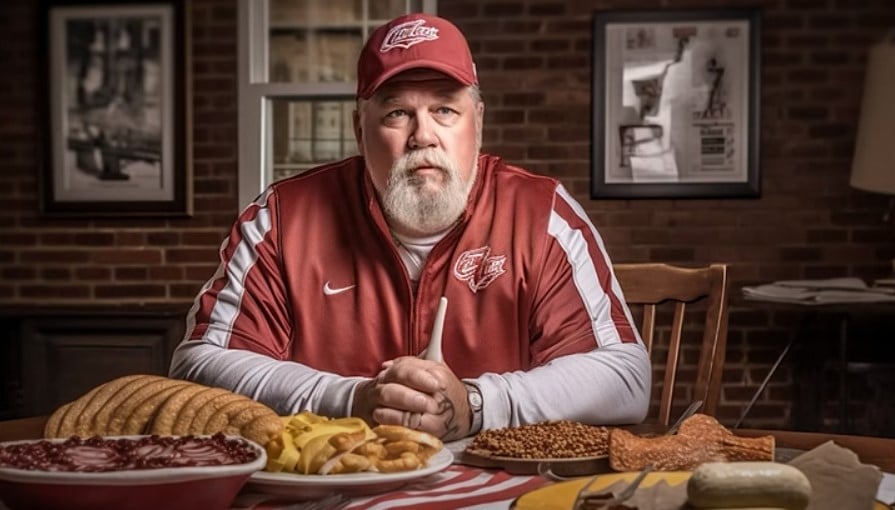 The more comfort food the better, this state is stereotypical for it's rich fatty food and taking its college football obsession to the next level.
2. Alaska "The Last Frontier"
Made up of countless wild frontiersmen and undeniable cold.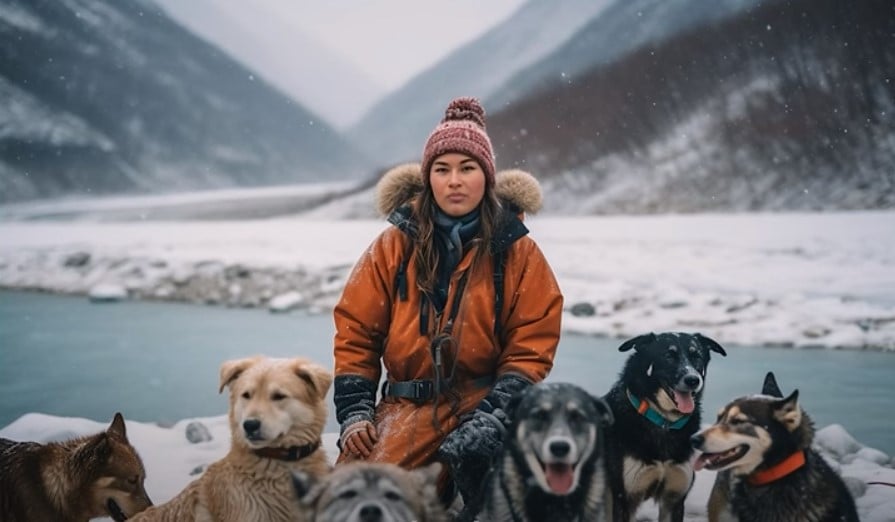 Alaska is stereotyped for its wilderness and icy weather, they say that people from this state are simply immune to the cold.
3. Arizona "The Grand Canyon State"
Countless old people. Have you decided where to retire? It may not be a surprise if you end up in Arizona.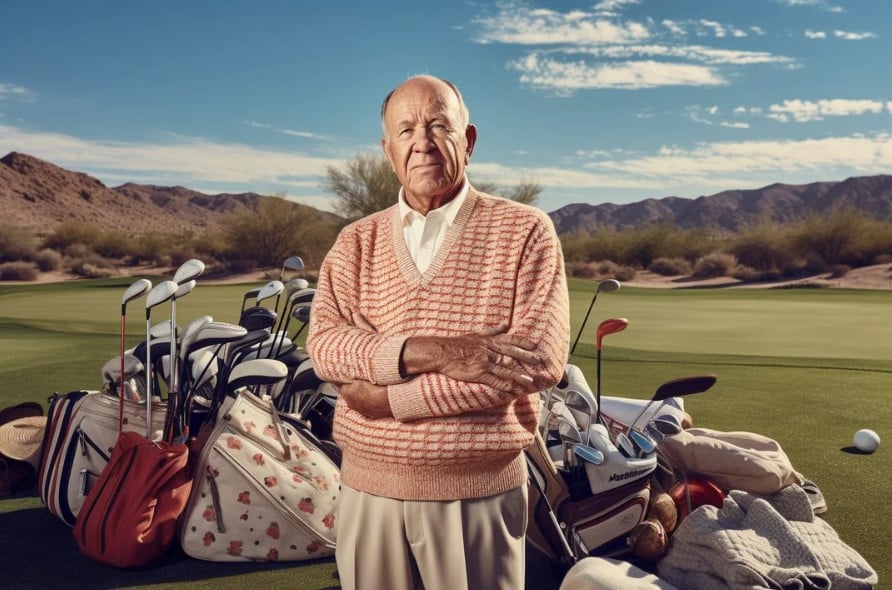 Bonus points if you golf too. There are over 370 golf courses located in the state of Arizona.
4. Arkansas "The Natural State"
Barefoot with overalls seem to be the Arkansas way, according to the stereotypes.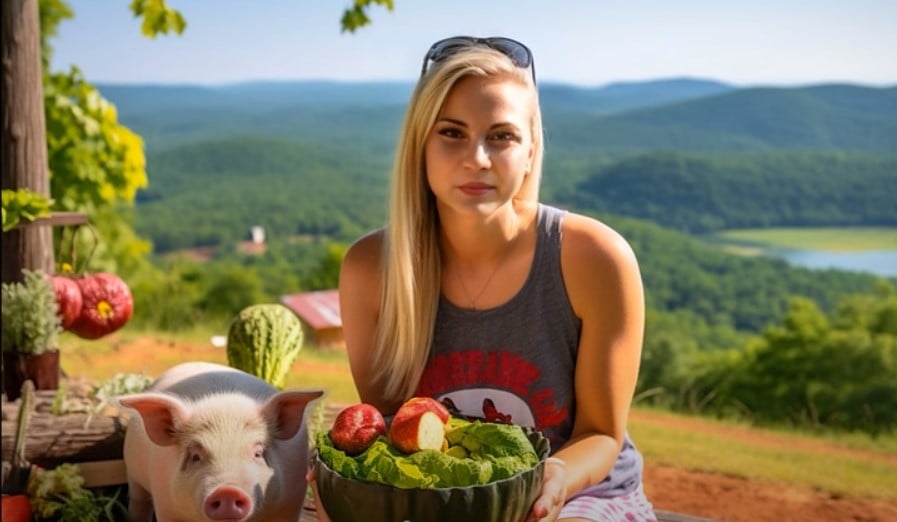 They are stereotyped as rural, and banjo-playing, as well as cousin-marrying. Arkansas residents are quite defensive when it comes to these types of misconceptions.
5. California "The Golden State"
Californians must be laid back with all that sun, how could they not be?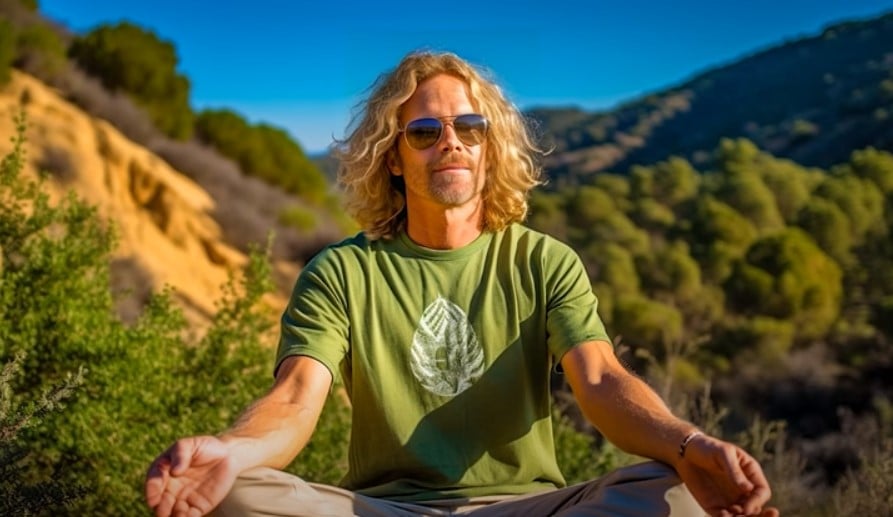 The land of glitz and glamor, as the stereotype goes, everyone must be golden and desires to be a movie star or model, that is if they aren't already.
6. Colorado "The Centennial State"
Flannels and hipsters galore, the US seems to believe that Colorado are the people who embody this term through and through.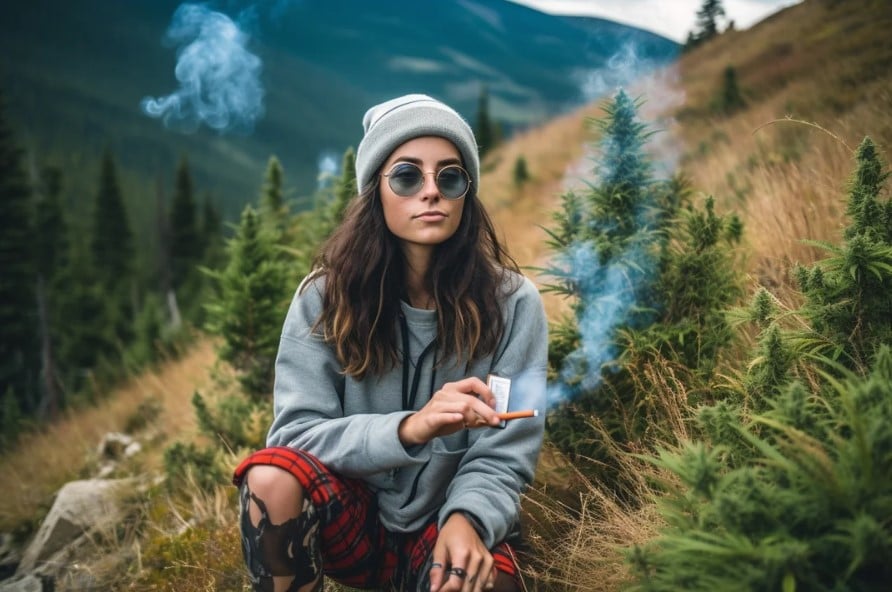 It is believed that if you live here you must enjoy the outdoors and your craft beer, Believe it or not, but Colorado is home to an estimated 425 breweries and counting.
7. Connecticut "The Constitution State"
The state of prep, they say that Connecticut is stereotyped as having an unspoken self-proclaimed uniform.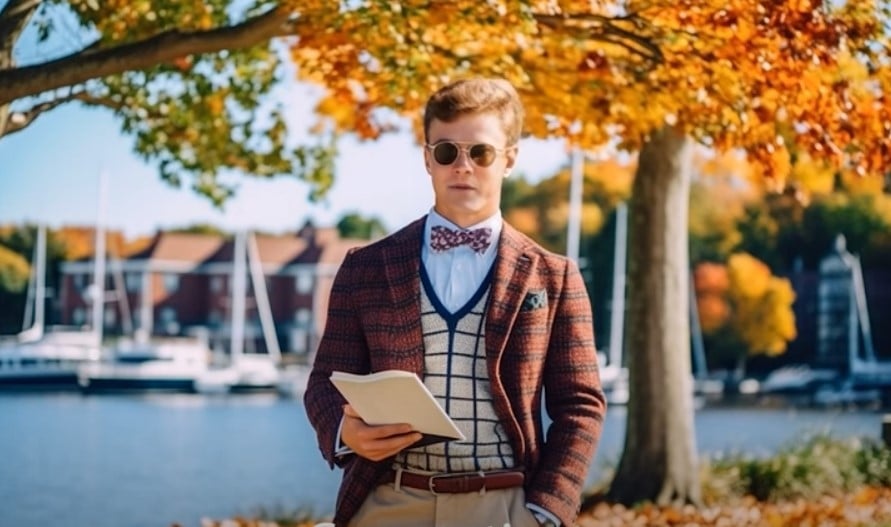 We aren't sure that this is a hundred percent the case, but they do seem to look important from the outside.
8. Delaware "The First State"
They say that Delaware is the smallest so its residents must know everything about everyone.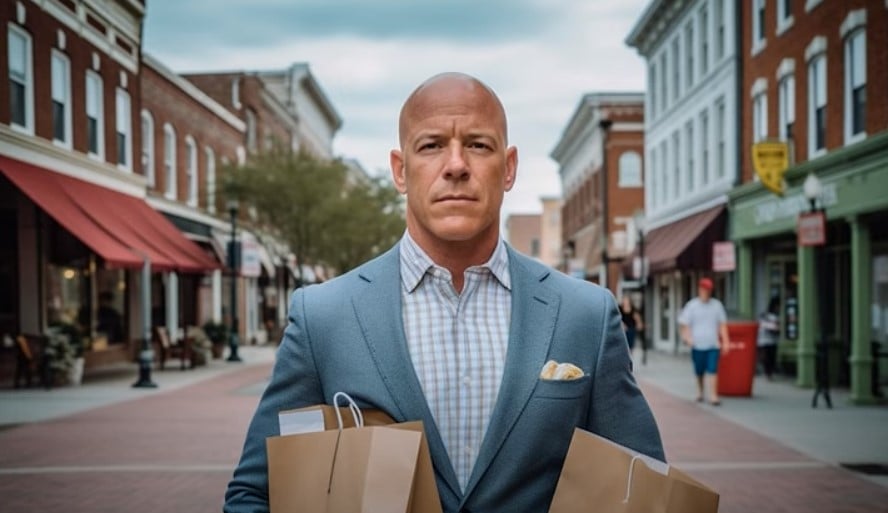 The state has a self-proclaimed  divide of North Delaware and South Delaware, and don't mistake people from one as the other. They won't take to it kindly.
9. Florida "The Sunshine State"
No, just because you live in Florida it doesn't mean you're retired.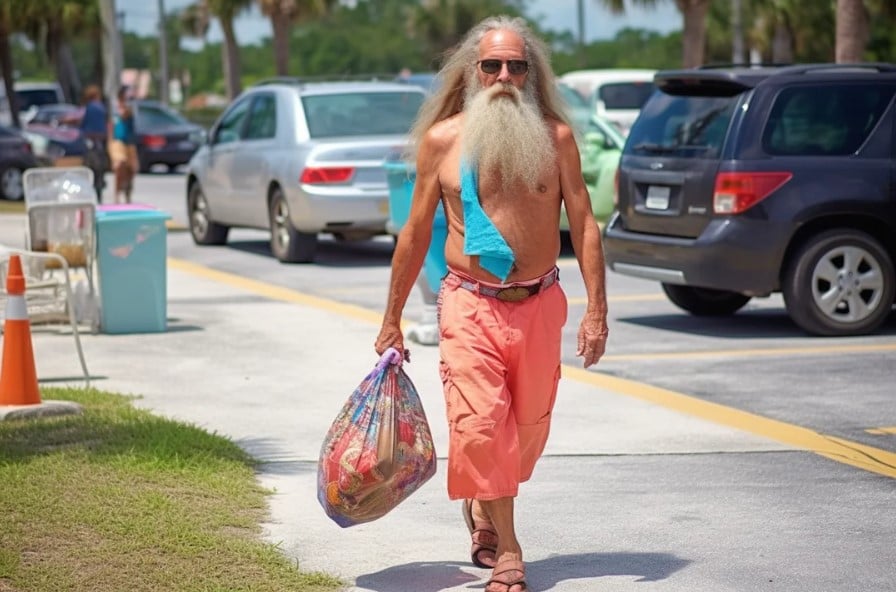 Although Florida is one of the most popular places for people in the US to retire. What's not to love, it's warm all year and the beaches are to die for. Luxury houses too? Sign us up!
10. Georgia "The Peach State"
Residents of Georgia are said to have manners that go above and beyond, therefore it makes sense that they stereotypically go with "Southern hospitality" like peaches and cream.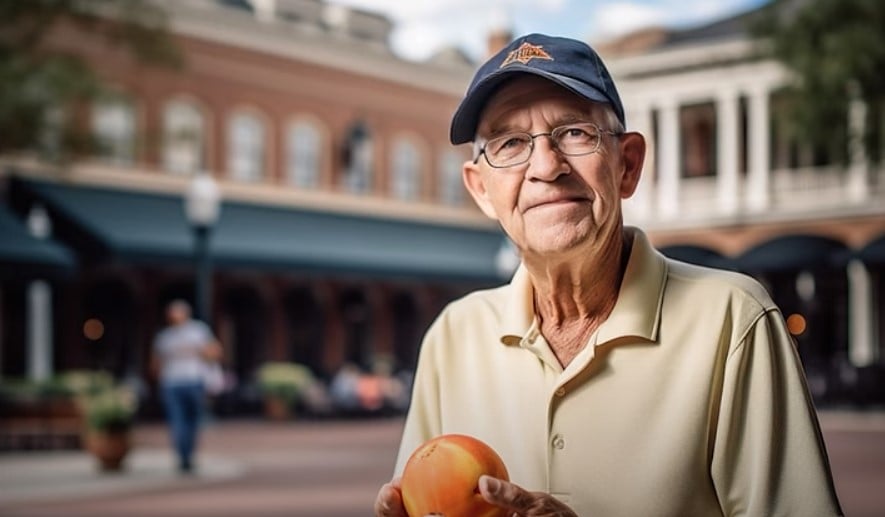 Georgia is said to have a tight knit community and shared culture, coupled with a dominant Southern dialect.
11. Hawaii "The Aloha State"
The Aloha State is said to be stereotyped for its surf and hula dance.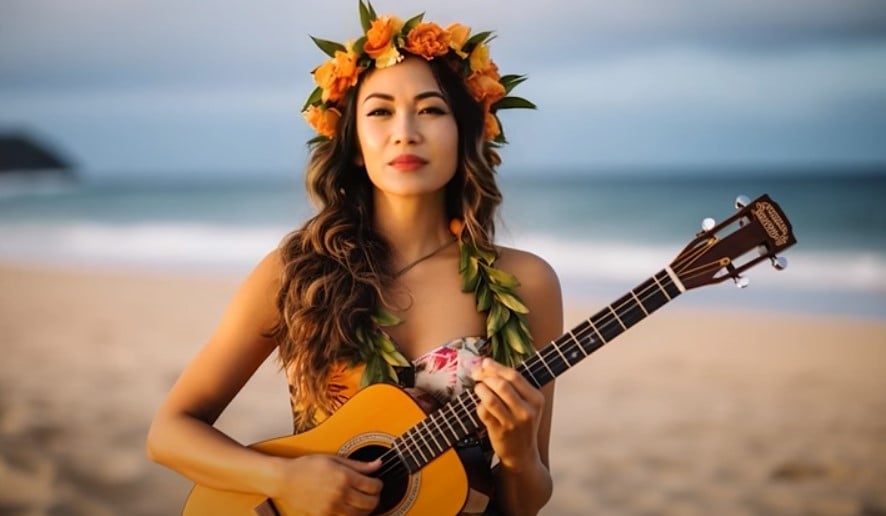 If you live here you must know how to do both according to the stereotype. Do you think it's true?
12. Idaho"The Gem State"
It is said that the people of Idaho enjoy their space more than others and all things potatoes.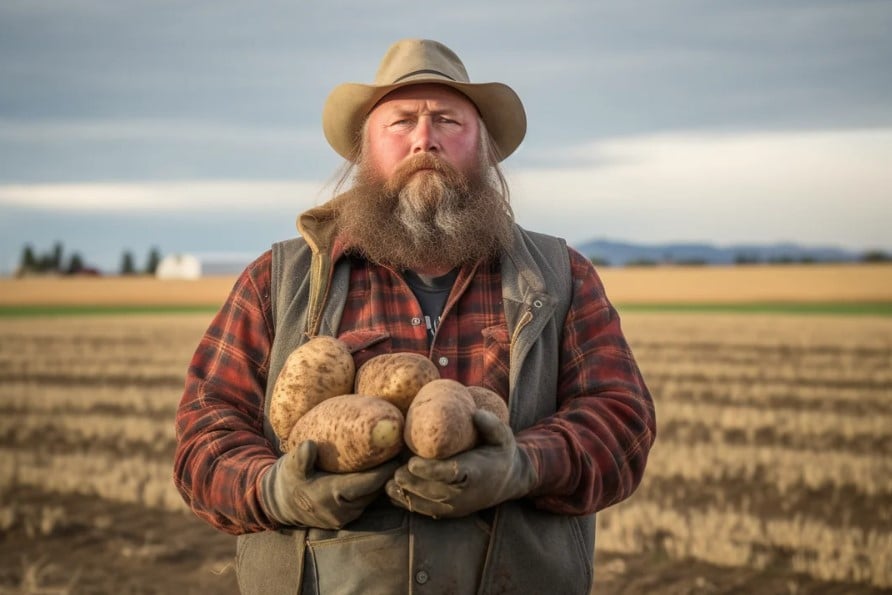 Dietary staples include fry sauce, finger steaks, and ice cream potatoes but not all at once of course.
13. Illinois "The Land of Lincoln"
The good folks of Illinois according to the stereotype know that the infamous deep-dish pizza is not only a cuisine but a lifestyle.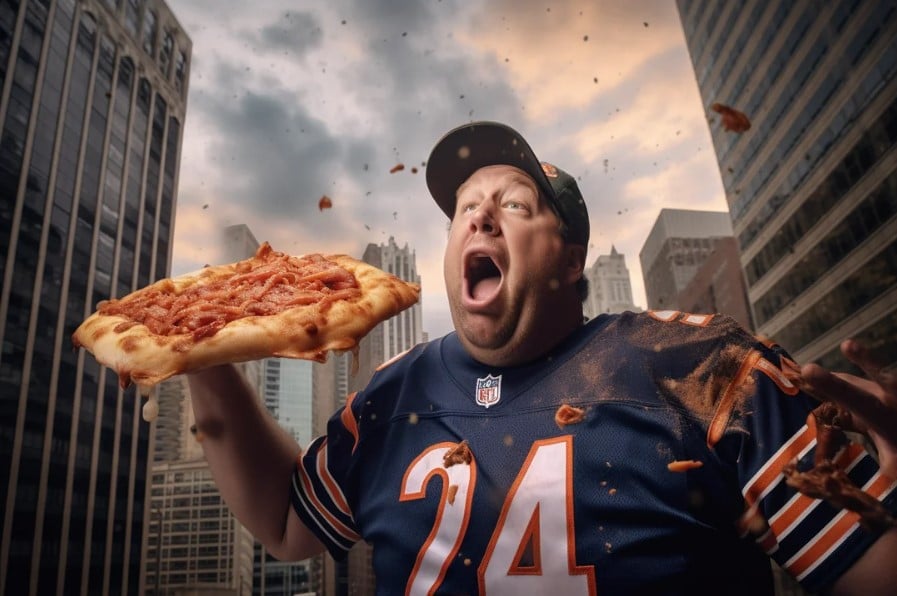 There is literally no such thing as too much crust. Chicago sport goers know that you must be loyal to your team, your either Chicago Cubs or the White Sox and there is no in-between.
14. Indiana "The Hoosier State"
Tailgating seems to be a Friday tradition here. If  you can't beat them, join them, as they say.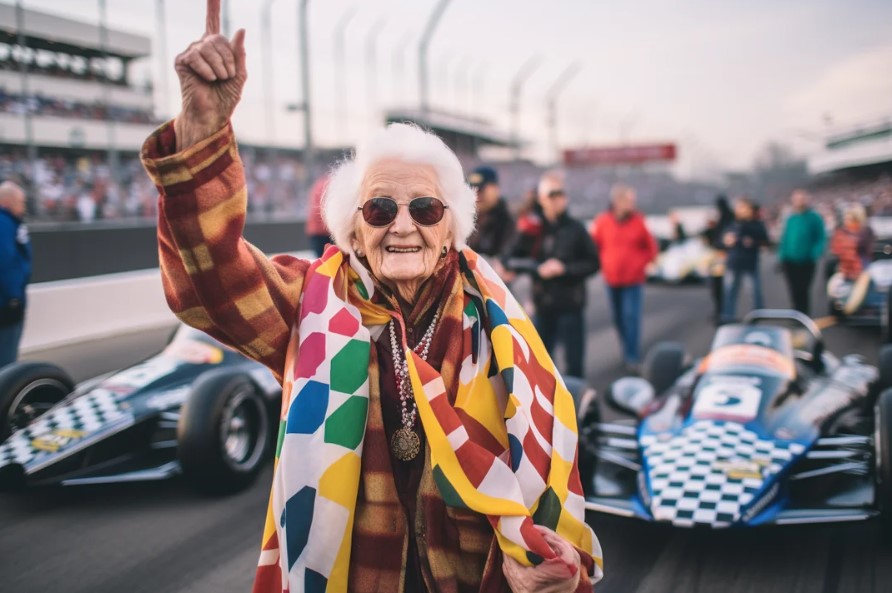 With a love of animals and all things fried, the state fair is yet another local staple here. Those Indiana natives definitely know how to have a good time.
15. Iowa "The Corn State"
A hunter driving a pickup truck with a cooler full of beer as the Iowan stereotype goes. They love their corn and they eat a whole bunch of it in summer and fall.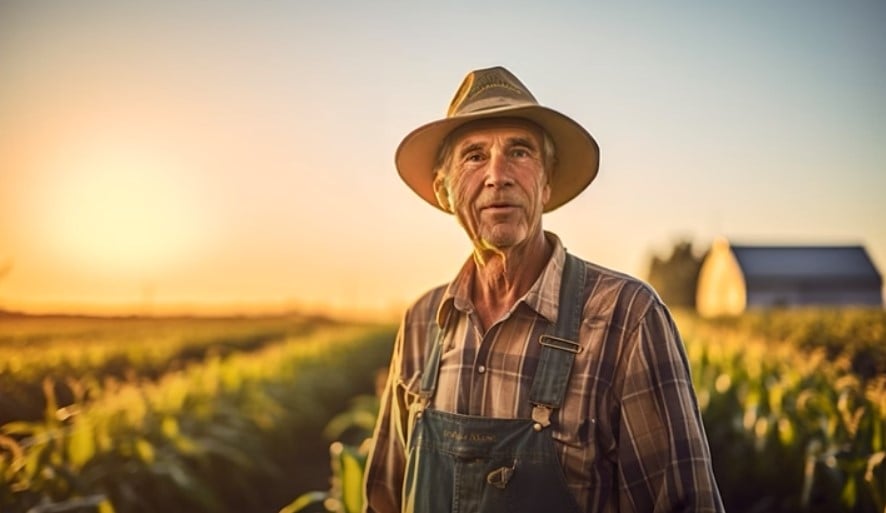 Steak with a side of corn, yes please! They love their steak too and are said to cook it better than most other places in the U.S.A. If you're looking for a filling meal it looks like this is the right place to be.
16. Kansas "The Sunflower State"
They may just come for Texas, since Kansas prides itself on making everything bigger. Whatever you do just don't make a 'Wizard of Oz' joke if you're trying to make friends here.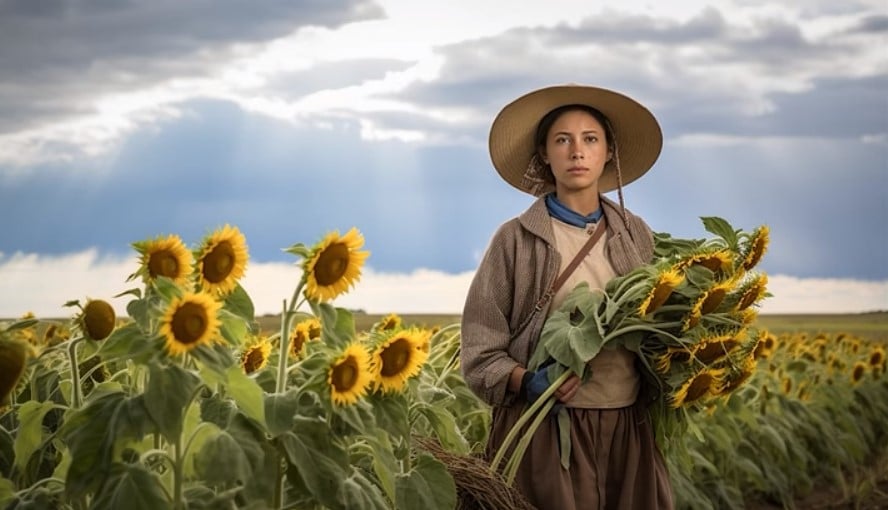 They are said to also be protective of Superman, although this superhero's town is fiction it feels like home as it takes place in Kansas. Those small Kansas towns are already prepared to claim him as one of their own.
17. Kentucky "The Bluegrass State"
To the race track! Horse racing, bluegrass, bourbon and automobiles, they even have fried chicken to boot.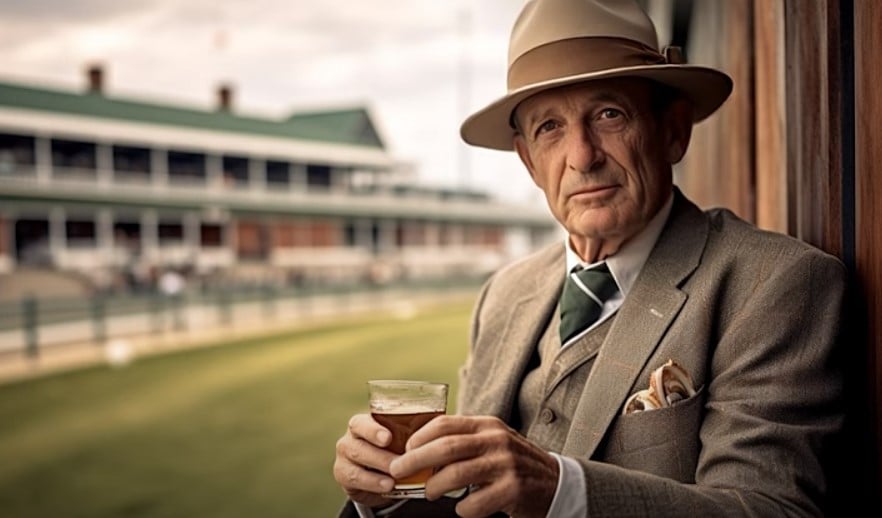 Yes, the Kentucky derby is as big as it seems but no, you're not required to wear a big hat to attend. Although big hats are always more fun.
18. Louisiana "Pelican State"
Polite and laid back is a stereotype of Louisiana. Expect to hear some formal speech, like "sir" and "ma'am" as you roam the streets.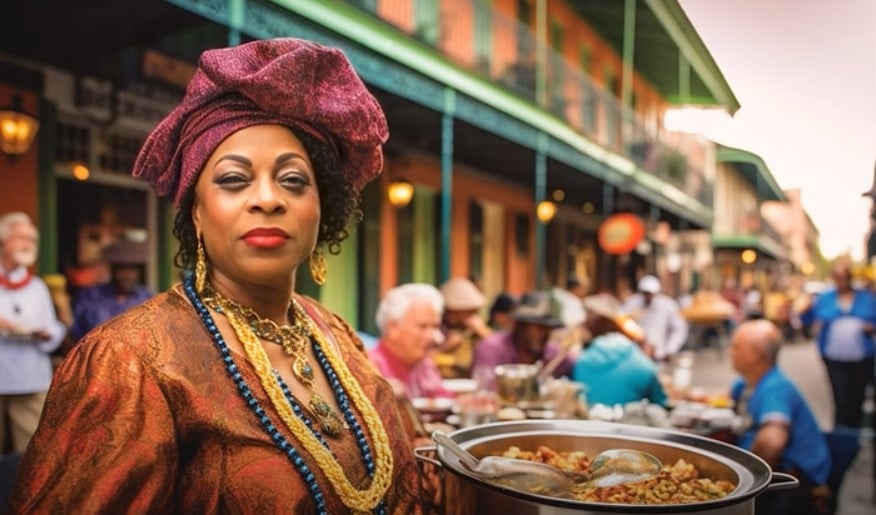 Louisiana prides itself on its unique and culturally influenced food as well. They swear that their gumbo and seafood is the best.
19. Maine "The Pine Tree State"
Maine is already known to be cold, they say that if you live here then you must LOVE being in the cold, but that isn't always the case.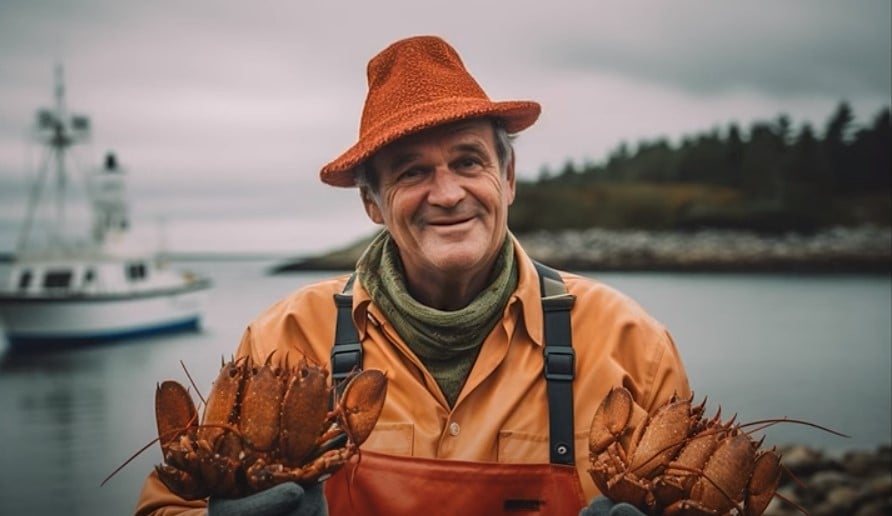 It is believed that the letter 'R' is only a suggestion with lobster turning into "Lobstah" and they sure eat a lot of it to know.
20. Maryland "Free State"
They say that people from Maryland have some of the thickest accents you'll ever meet, you may just need a translator.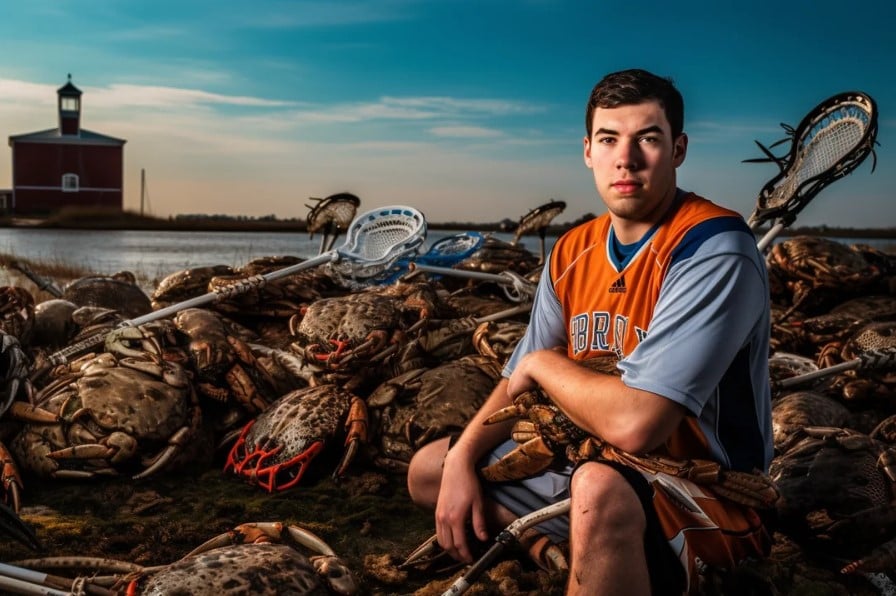 Any excuse to talk about crabs, you have those Marylanders on board. They practically live off a crab only diet so it is not a surprise that they have become "crab snobs."
21. Massachusetts "The Bay State"
They are wicked smart, sharp and although they may be small, they have biggest hearts. They say that people from Massachusetts are fascinated by all things Kennedy Family, would you agree?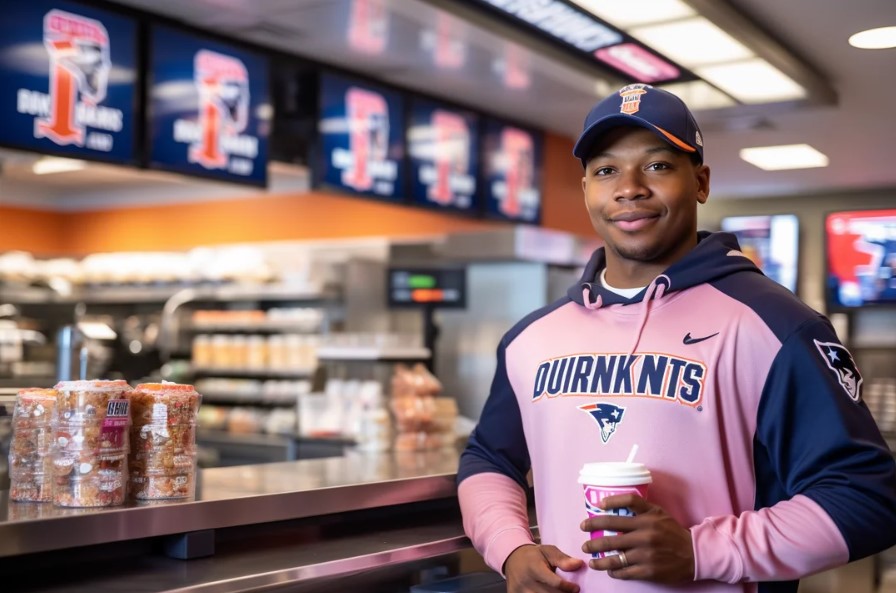 They say that people from Massachusetts are fascinated by all things Kennedy Family, would you agree?
22. Michigan "The "Wolverine State"
How to tell a Michigan local from everyone else? Most of the time they'll have their hands in your face. That is, because the Lower Peninsula of Michigan is shaped like a hand and they'll take every opportunity to show you.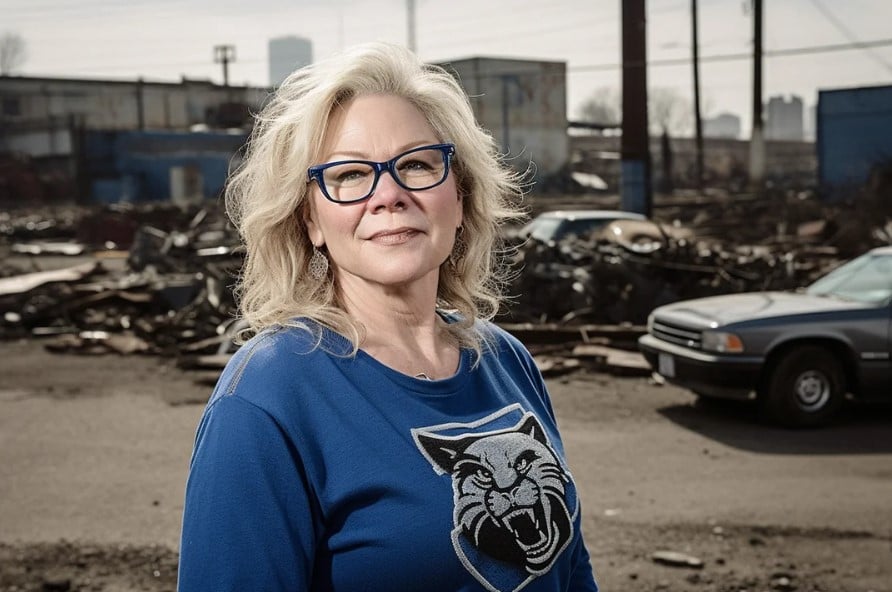 Everyone seems to work, have worked or know someone who works at  Ford, General Motors Or Chrysler.
23. Minnesota "Land of 10,000 Lakes"
Have you ever heard the expression "Minnesota manners" well if you haven't then now you know. They say that people from this state have extraordinary manners with strong family and community ties.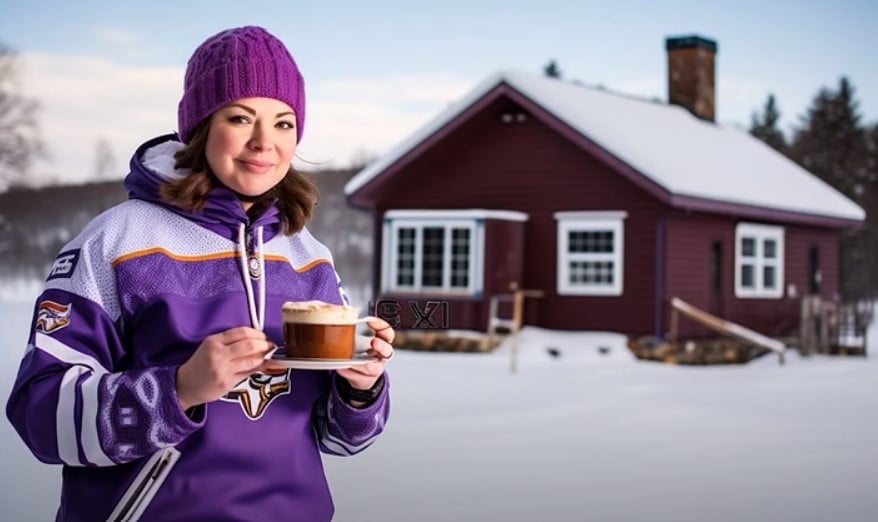 Community functions, potlucks and traditional church activities seem to be the norm. Did we mention they are also as loyal to their sports teams as they are to each other.
24. Mississippi ""Magnolia State"
Most commonly stereotyped as uneducated, this stereotype needs to probably be put to rest sooner than later.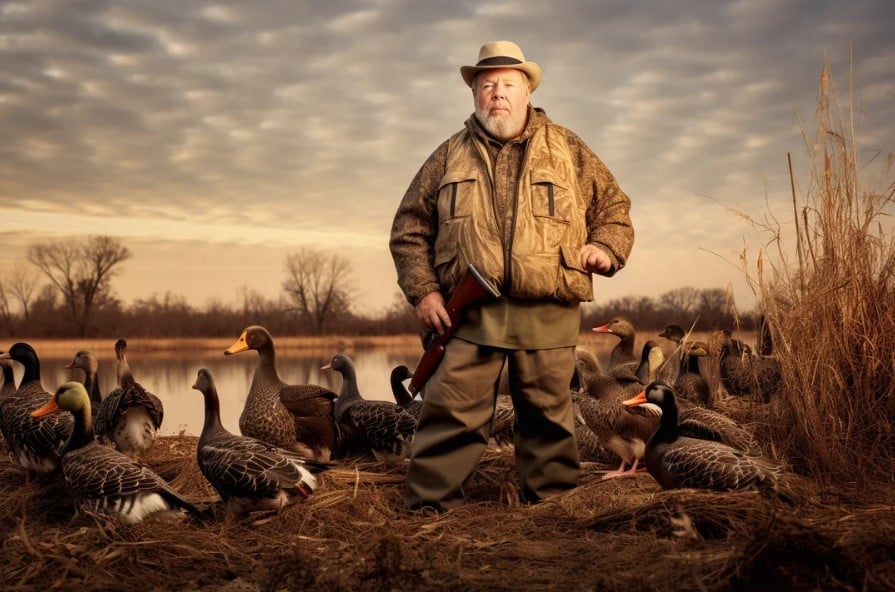 They are also said to tell a story better than you, both yours and theirs so prepared to sit back and enjoy the show.
25. Missouri "The Show Me State"
Their barbecue game is as strong as their agriculture industry. Missourians tip toe between being nice and too too nice; they will without hesitation stop their car in the middle of the road for a chat.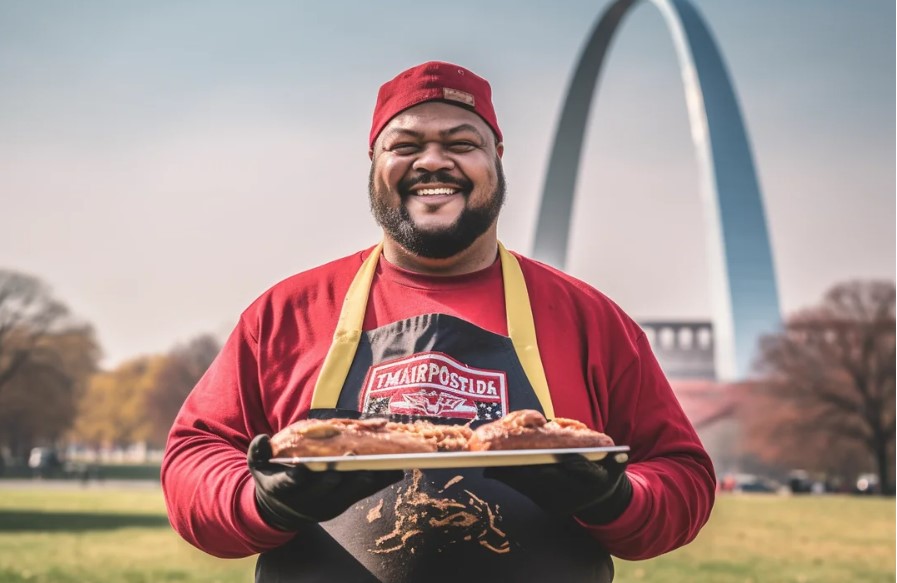 Missouri has some iconic landmarks as well, like the Gateway Arch and no it is not solid stone.
26. Montana "Big Sky Country"
If you reside in Montana, you must ride horses everywhere, do you not? They say everyone here is a cowboy or cowgirl but this may not be the case when you visit.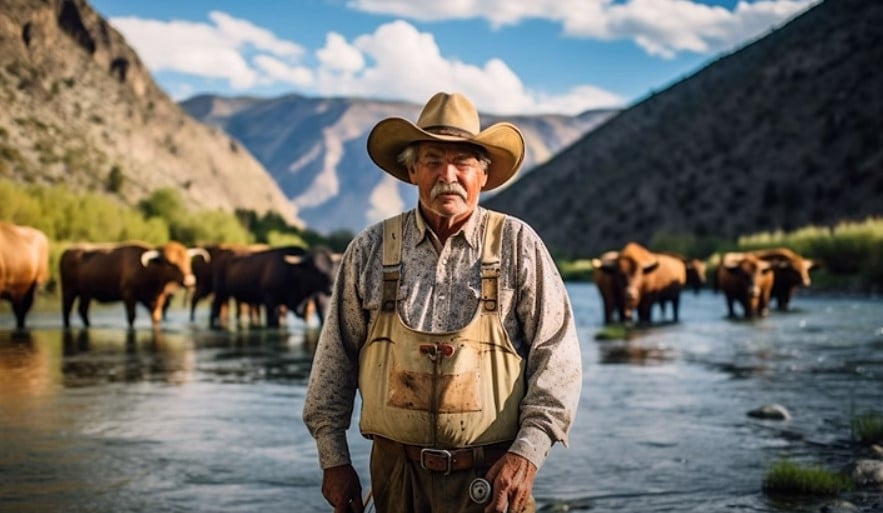 Montana natives are said to always be prepared for anything that comes their way, they need to be for their intense weather climate. Brace yourselves since they don't have a lot of patience for those who aren't.
27. Nebraska "The Cornhusker State"
Cornfields as far as the eye can see and then some. This state is considered an agricultural state but that doesn't mean they don't thrive in other industries as well.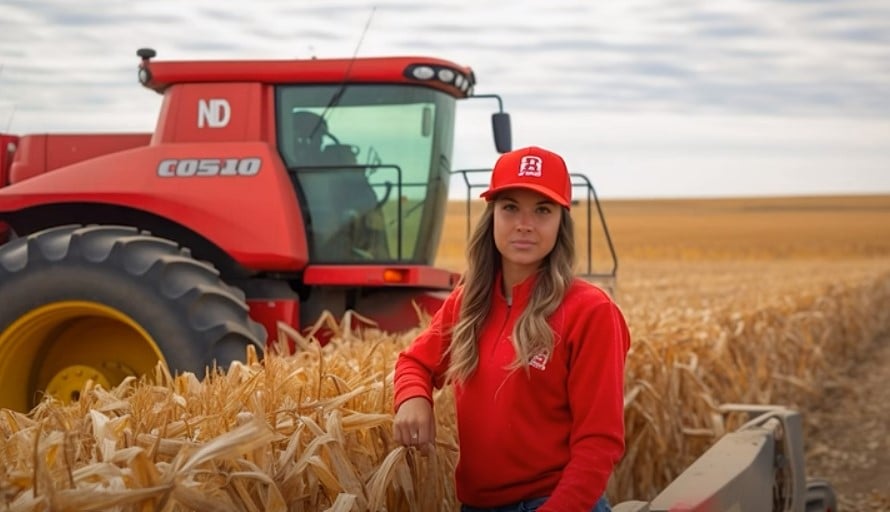 Some may even believe the stereotype that there is nothing to do there but on the contrary, there may be more than meets the eye. They are not void of music festivals, or a world-class zoo.
28. Nevada "The Silver State"
Looking for a party? They say that Nevada is the place to be. Locals may also have a bit of a superiority complex, they even have their own holiday dedicated to their state, Nevada Day. If that's not real love, we don't know what is.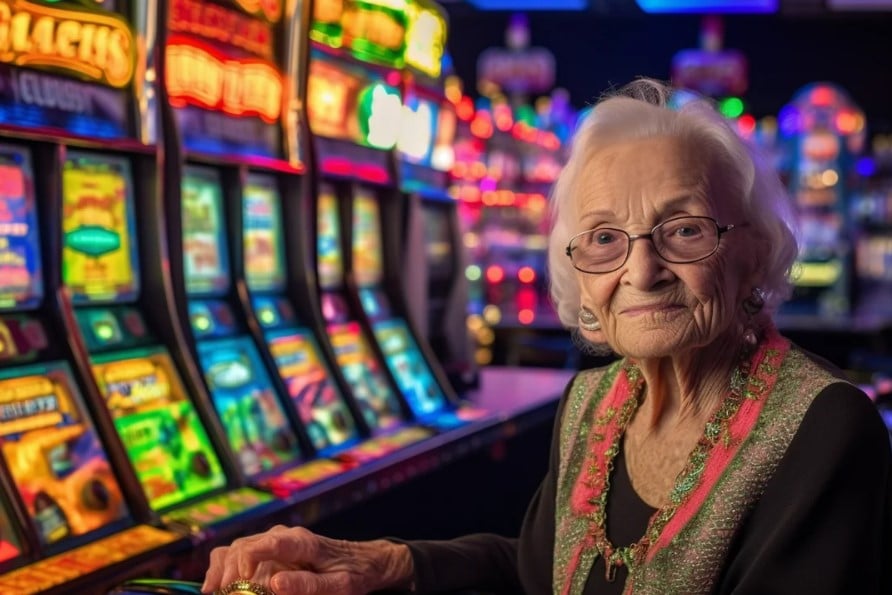 Nevada natives aren't easily impressed so you'll have to try a bit harder. Coming from such a party state, you best believe they can  hold their liquor quite skillfully too.
29. New Hampshire "The Granite State"
Either a fisherman or a farmer, you must be one or the other.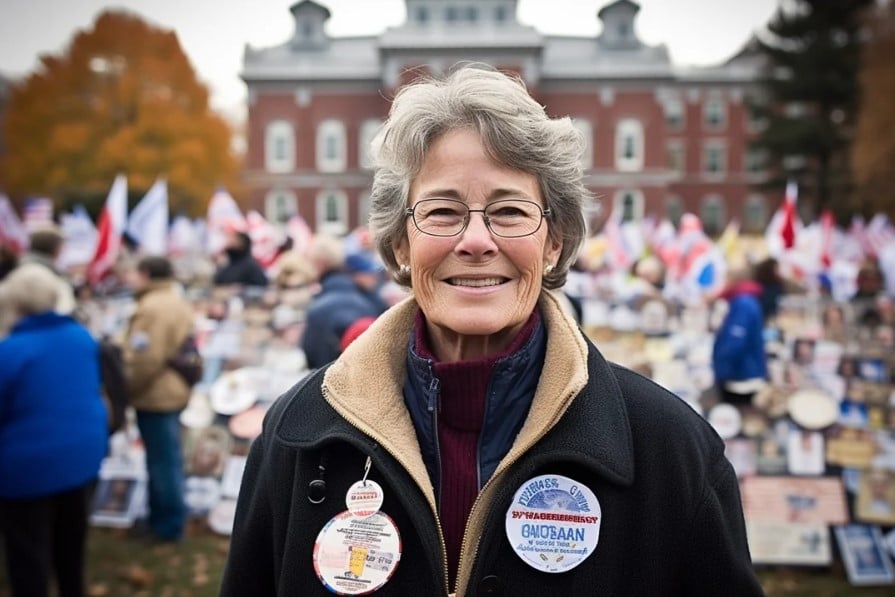 A big stereotype of New Hampshire is that they have no road rage, no matter how late or agitated they may be, they always appear calm, cool and collected.
30. New Jersey "The Garden State"
People from New Jersey are loud and in charge. You can't miss them. If they have an opinion, you'll be sure to know it by heart by the end of their explanation.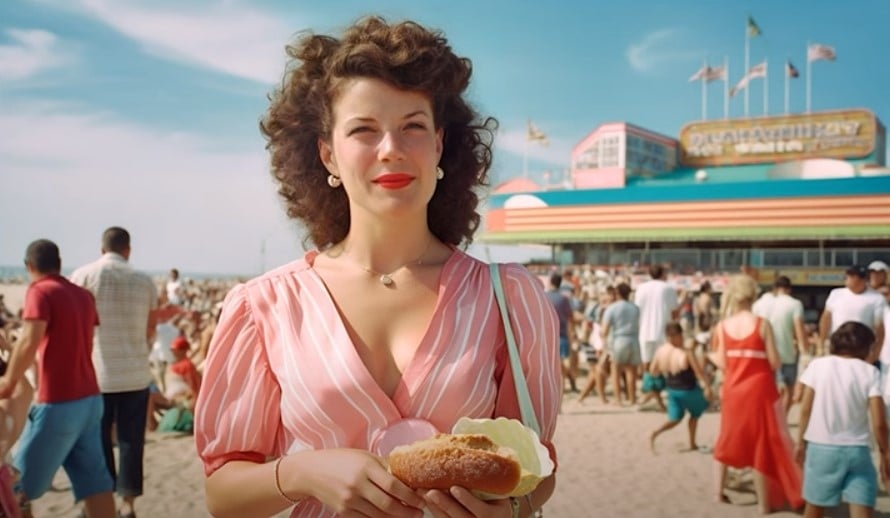 They are also known to be notorious pizza and bagel snobs as well. Don't challenge them to a bagel or pizza contest as they are confident that you will lose.
31. New Mexico "The Land of Enchantment"
Obsessed with chili and are bad drivers. It makes sense that visiting here will spice up your life.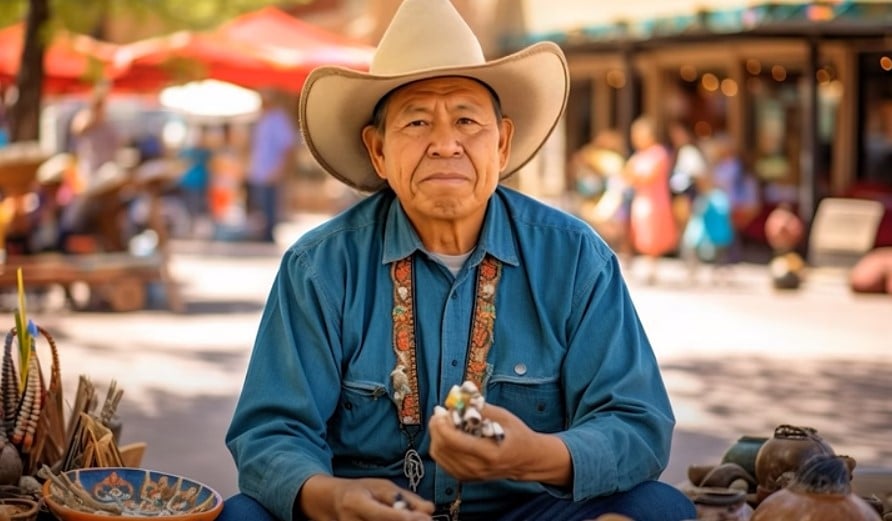 They may take road signals as a suggestion but don't worry, you'll get to where you intended to go, eventually. Outside languages other than English influenced New Mexico such as Native American and Spanish languages so it makes sense that people speak a mix of many nuances put together.
32. New York "The Empire State"
Fast walkers and fast talkers, these New York types. They are always in a hurry and they never have time for you. New Yorkers as a rule of thumb mind their own business.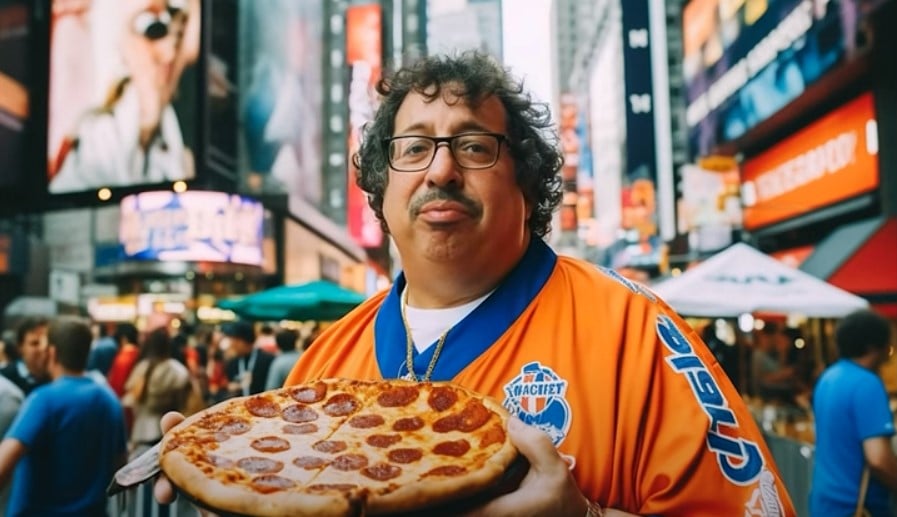 New Yorkers are a little rough around the edges but soft on the inside. They have hearts of gold, but it may take some digging for you to get to it. You may just poke through the layers with a real New York pizza, they are truly snobs when it comes to their local joints.
33. North Carolina "The Tar Heel State"
Many states believe that they have the best barbecue and North Carolina is no exception, what puts them over the edge is their biscuits. Apparently the locals swear by it.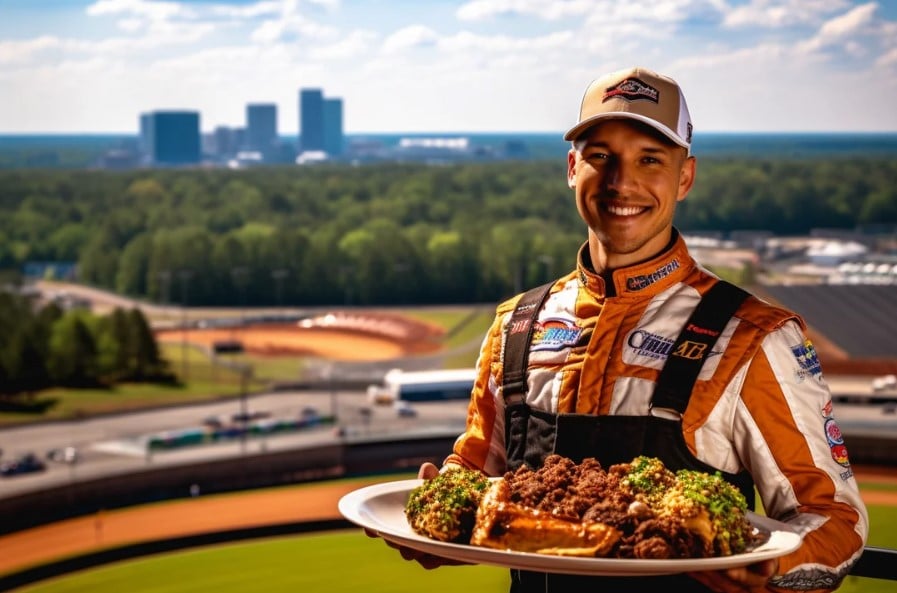 NASCAR is more than just a sport in this state, it's a lifestyle choice. People here, live and breathe NASCAR to epic proportions. They have the NASCAR Hall of Fame, the NASCAR Technical Institute, the NASCAR Racing Experience, and the Charlotte Motor Speedway, shall we go on?
34. North Dakota "The Sioux State"
They say that everyone living in North Dakota is living in the past, but last we heard they have just as much technology as any of us.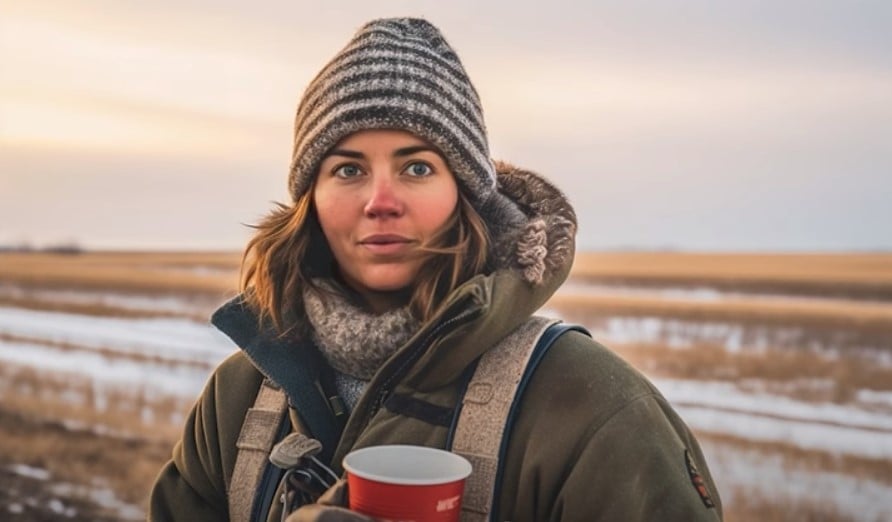 A winter wasteland with wild bison that roam the streets seems like an exaggeration to us. What have you heard?
35. Ohio "The Buckeye State"
Nice midwestern people that favor the simple things and little things that life has to offer.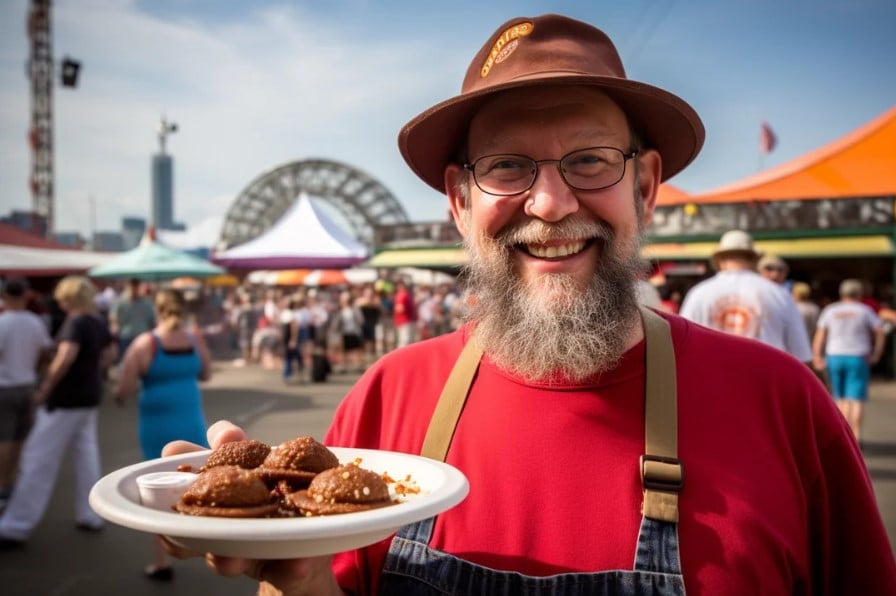 As the stereotype goes, these nice folk don't want to rock the boat. They are content in where they are and what they have.
36. Oklahoma "The Sooner State"
These Oklahoma natives love to deep fry anything and everything, it's no wonder that they are skilled at pulling together during crisis. Fried food is the ultimate comfort food, just as someone from Oklahoma.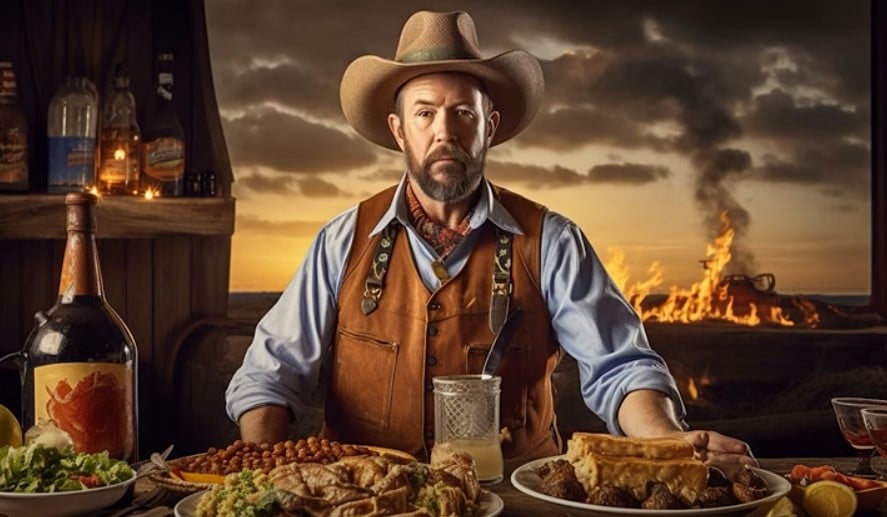 They have their own way of doing and saying things and they aren't afraid to correct you on the spot for getting it wrong.
37. Oregon "The Beaver State"
Oregon locals are probably some of the most eclectic and eccentric people you will meet. It is said if something is cool, they've probably already done it before everyone else.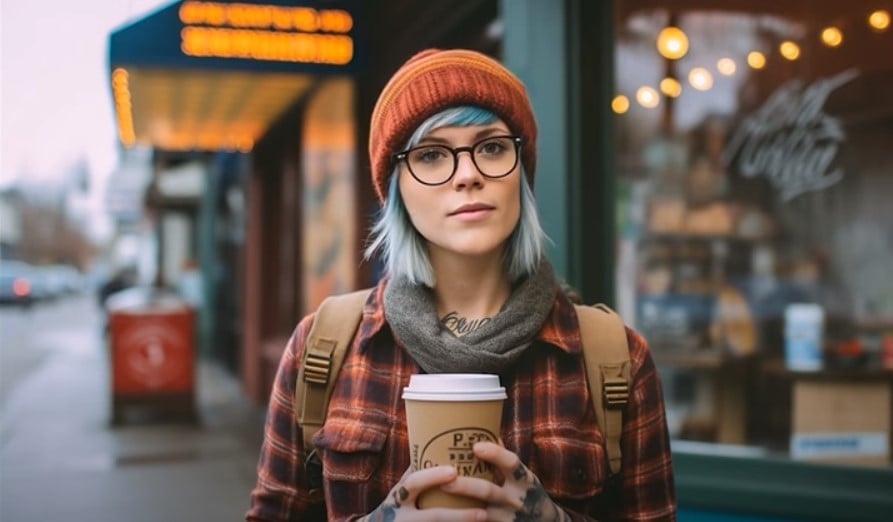 They are passionate about the outdoors and they can't complete their adventure without both coffee and beer. It's a good thing we have two hands.
38. Pennsylvania "The Keystone State"
Made up of countless stop-light-towns and some crazy inter-state rivalry. They allegedly determine distance by time not miles. How far is the supermarket? About 10 minutes. Ask them for directions at your own discretion.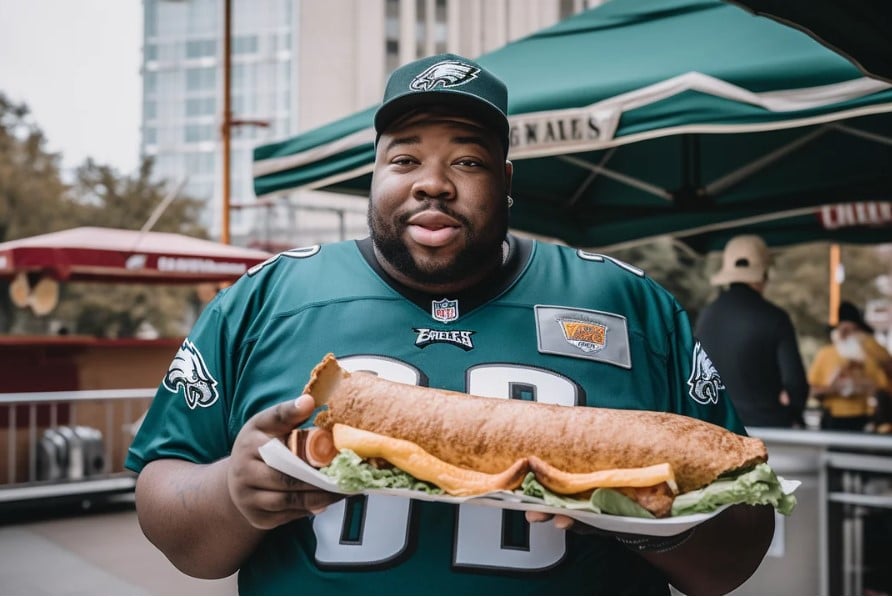 The never ending debate, soda or pop? I guess it depends who you ask, even people from Pennsylvania can't agree.
39. Rhode Island "The Ocean State"
Rhode Islanders are fearless and laugh in the face of danger. More than 20 percent of the population in Rhode Island is Italian-American, more than any other state.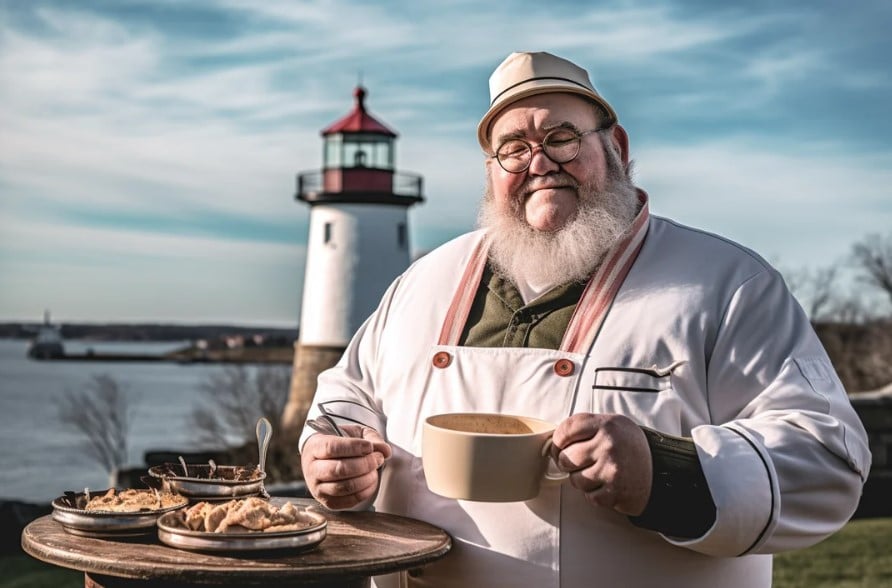 They love to gossip, from what we heard and practically live at the beach. You can probably find them eating a seafood dish like some hot and tasty clam chowder.
40. South Carolina "The Palmetto State"
There is no doubt that South Carolinians will be killing you with kindness, that is according to the stereotype. They are 93 percent Christian so they must uphold a certain level of integrity.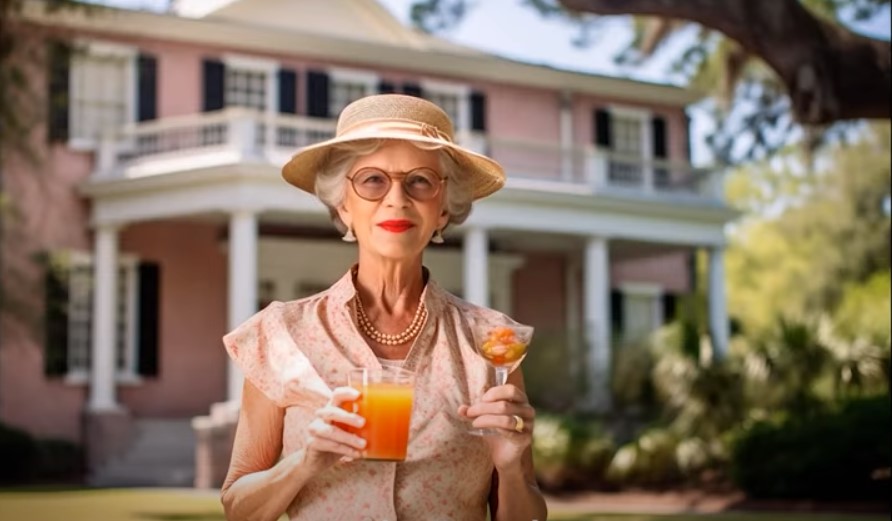 Shrimp and Grits is a great part of their diet and they love hosting you in their home. This is a dinner party you don't want to miss. They have one of the thickest southern accents of all the states down south.
41. South Dakota "The Mount Rushmore State"
South Dakota will never be for big city people. They grow their own food and raise their own cattle. Everything is better in house anyways, just ask someone from South Dakota.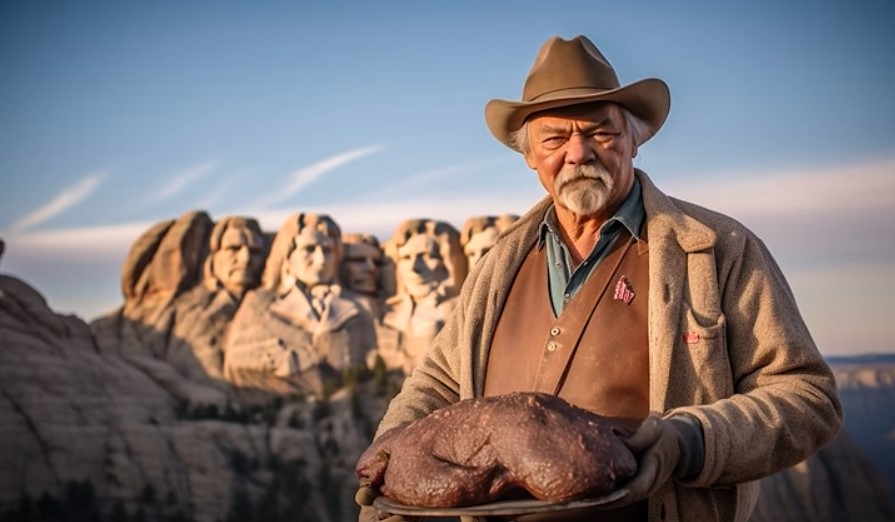 They may drive slowly and not eat the healthiest but you won't get an apology from these locals.
42. Tennessee "The Volunteer State"
Tennessee  is everything and anything country music and they are obsessed with it from head to toe. Get your playlists ready.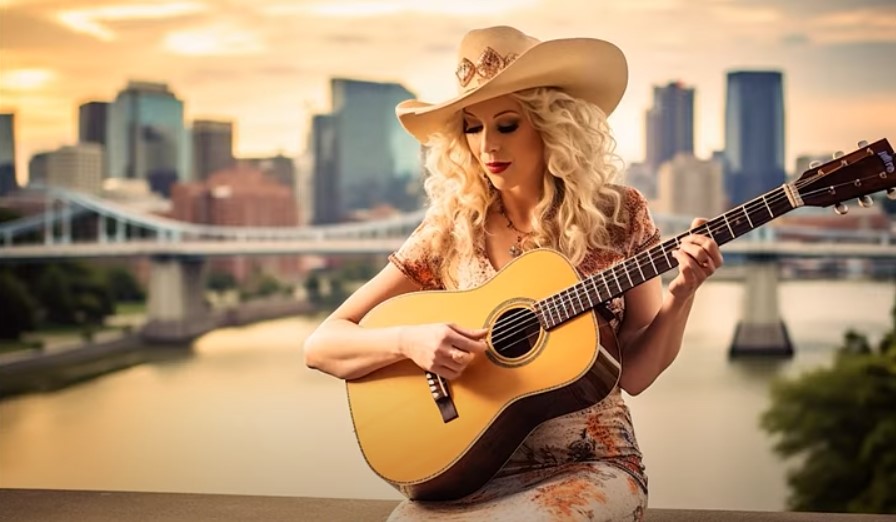 One of the biggest stereotypes in Tennessee is that everyone loves country music, knows everything about it and just can't get enough.
43. Texas "The Lonestar State"
They say that everything is bigger in Texas, these locals make no exceptions. It's go big or go home around here.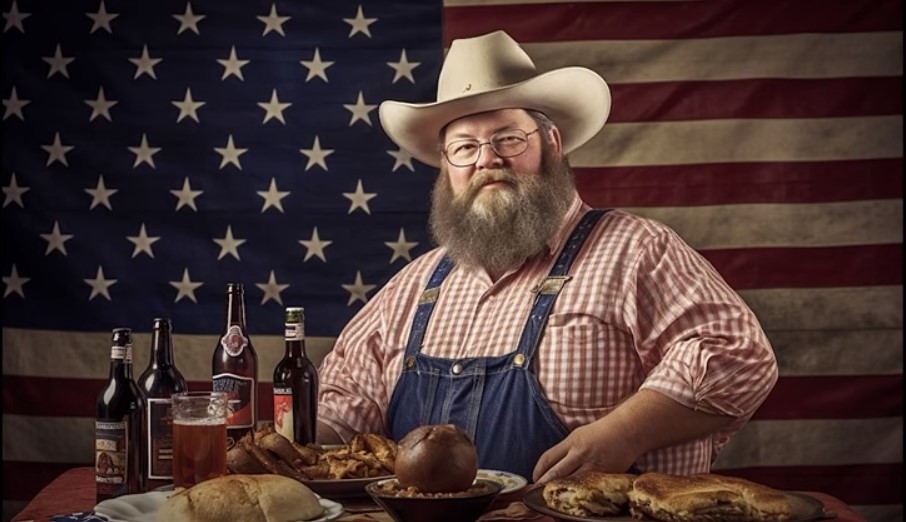 From their hats to their barbecue to their hospitality, the people of Texas are said to do it bigger and better.
44. Utah "The Beehive State"
Utah and it's religious affiliations, typically stereotyped as everyone being Morman.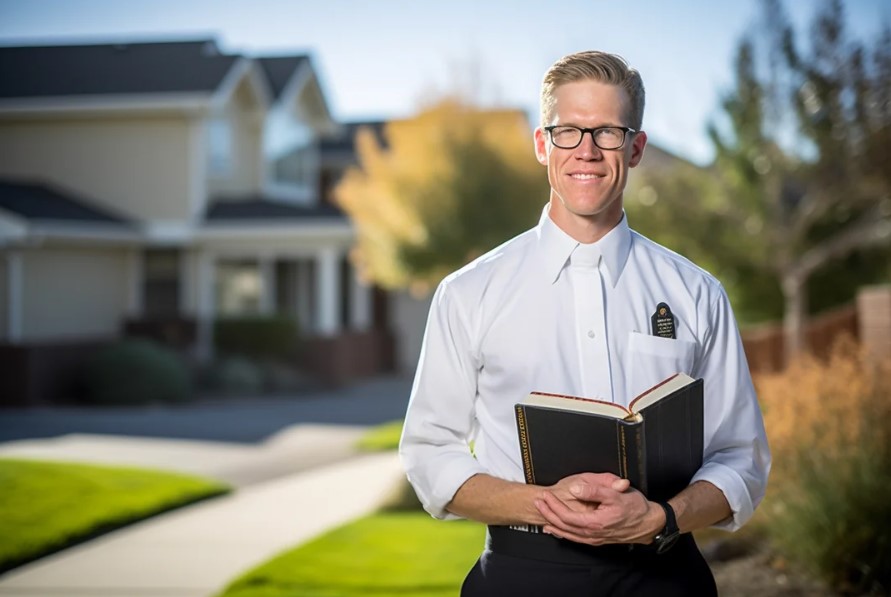 These residents have big families and work harder than anyone you will ever meet. They also have a very conservative population.
45. Vermont "The Green Mountain State"
If you enjoy your beards they say that Vermont is filled with bearded lumberjacked men. They have somewhat of a hippie vibe here and have a trained eye that can spot an outsider within an instant.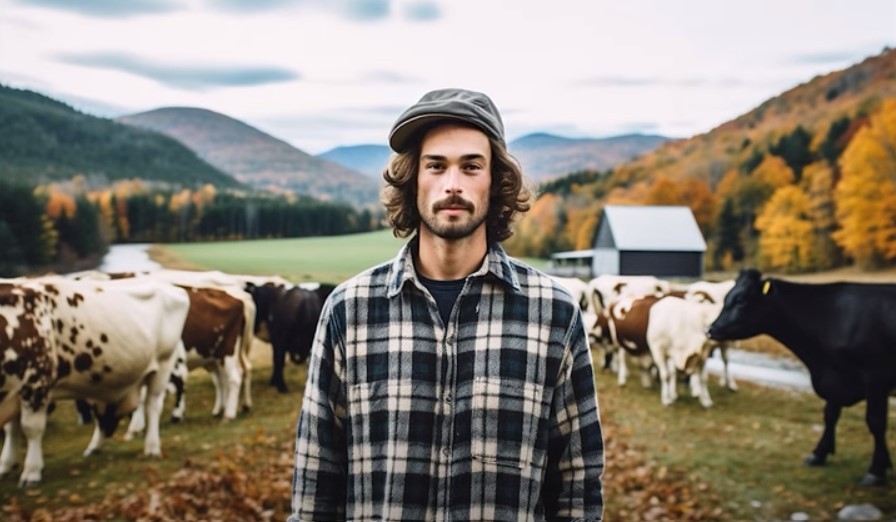 It is believed that there are more cows than people on this fine land of a state, but that isn't accurate. There are more than 600,000 people and only 150,000 cows as of now.
46. Virginia "Old Dominion"
As a state filled with history it is said that these locals are all historians, or at least history obsessed.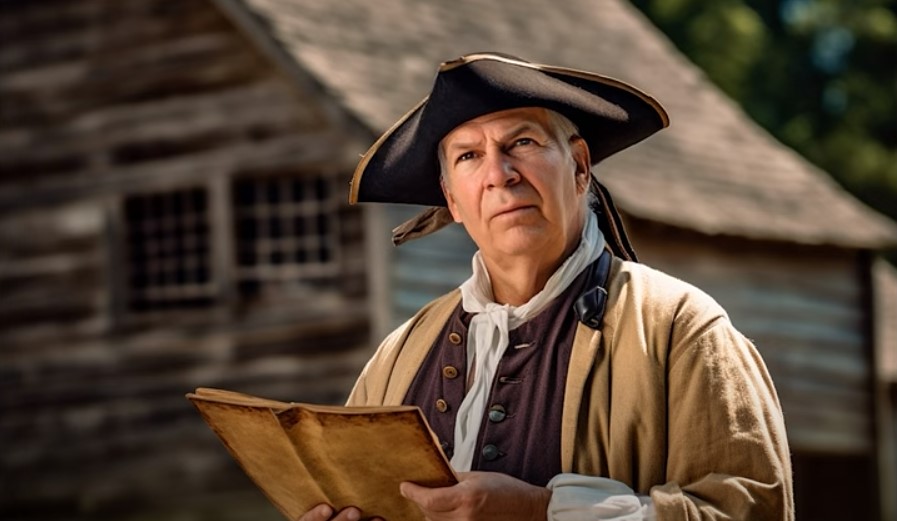 These locals love to showcase their personalities and their car is no exception. Virginia has the highest percentage of vanity plates not to mention a strange love of pineapple.
47. Washington "The Evergreen State"
In the words of the people "Patagonia wearing stoners" and coffee drinking maniacs that must only work at Microsoft.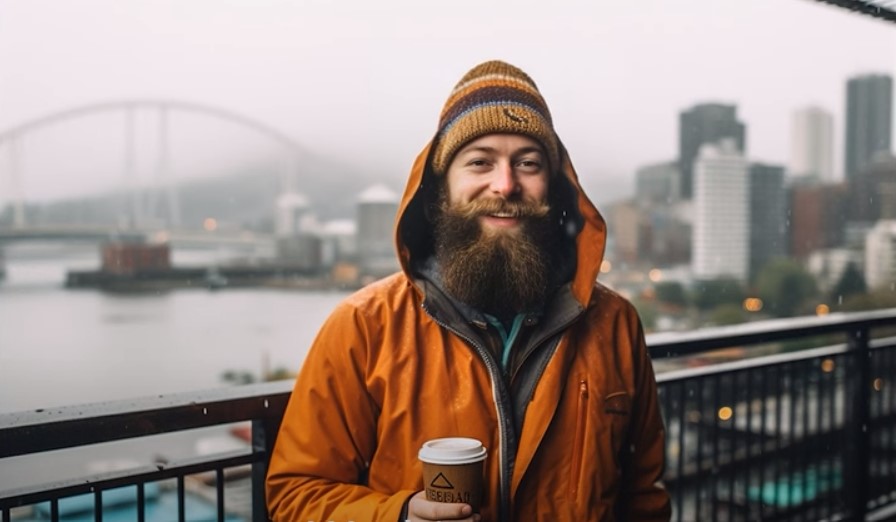 Don't even try to out coffee a Washington native, it's a battle you will lose as the stereotype goes.
48. West Virginia "The Mountain State"
Mountains and wildlife comes to mind when you think of West Virginia stereotypes. Don't make the mistake of calling their state, Western Virginia, it's not even close.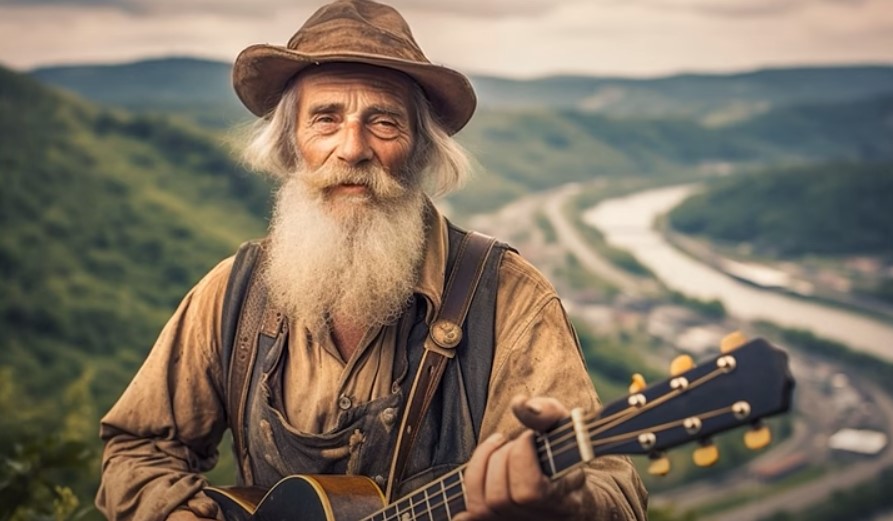 They love their hotdogs and apparently have a very strange way of eating it too. If it doesn't have that southern flare of coleslaw and chili then they don't want it. Are you prepared to handle this food the West Virginian way?
49. Wisconsin "America's Dairyland"
Wisconsin the land of the cheese and the home of the brave. They say that cheese is its own food group in this state. If you live in Wisconsin according to the stereotypes, you may never leave.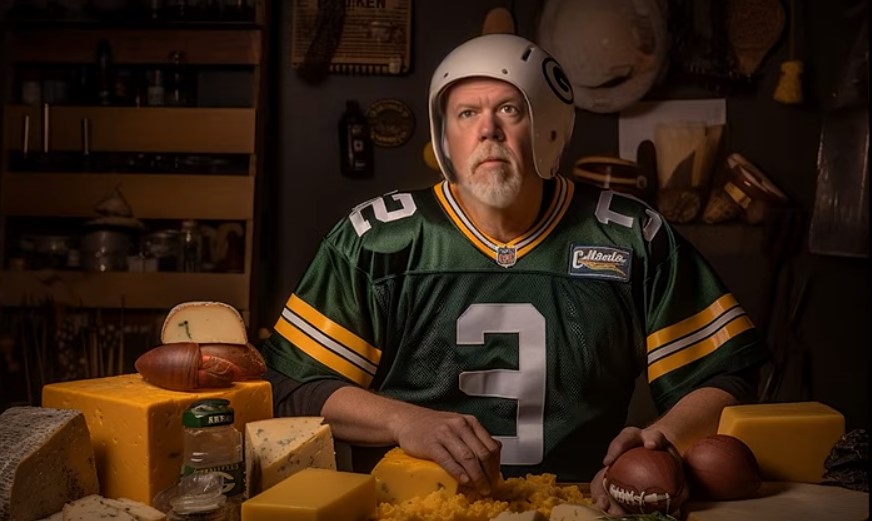 They are fiercely devoted sports fans and they will defend their team until the end. From the Packers to the Brewers to the Badgers if its a home team, they don't discriminate, it has the Wisconsin name they are sold on it.
50. Wyoming "The Equality State"
Cowboy culture seems to be a big part of Wyoming's state culture. It makes sense that the whole lot are then stereotyped as cowboys.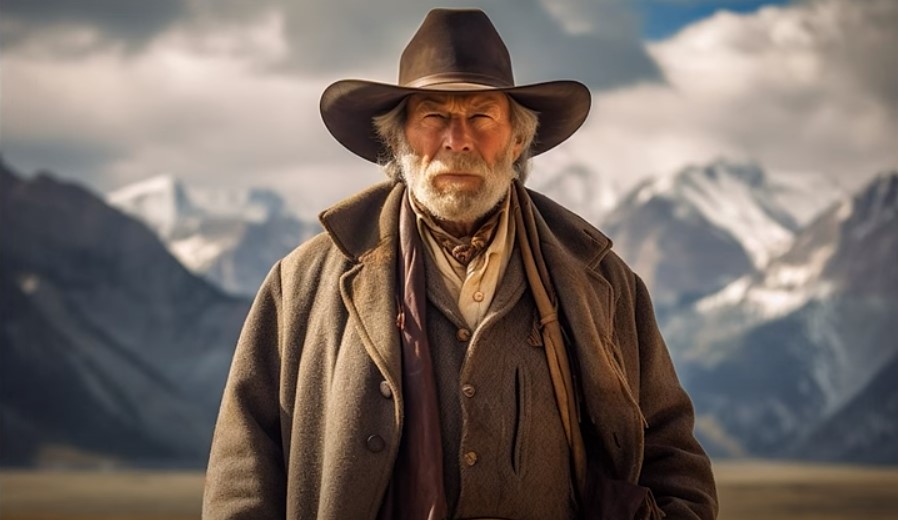 Nice to meat you, these Wyomingites never met a type of meat they didn't want to eat. With locally made beef jerky and bison we think that the most pressing dilemma is what kind of meat should be cooked for dinner. The meaty options are endless.
Did AI nail it or are there more to these states? Whether your state stereotype is somewhat true or far from it, we hope you get inspired to see the state for yourself and decide on your own.