These Classic Western Movies Transformed Hollywood's Film Industry
Westerns belong to a film genre that typically portrays the lives of cowboys and gunslingers. The first movie studio opened in 1909, and most westerns are set right around this time – in the late 19th and early 20th centuries. In those early years, they required actors to take their time as cameras were hand-cranked or set on tracks to capture moving shots. Despite the tough filming process, many iconic actors and directors got their start making westerns around this time. These are people who shaped the Hollywood we see today.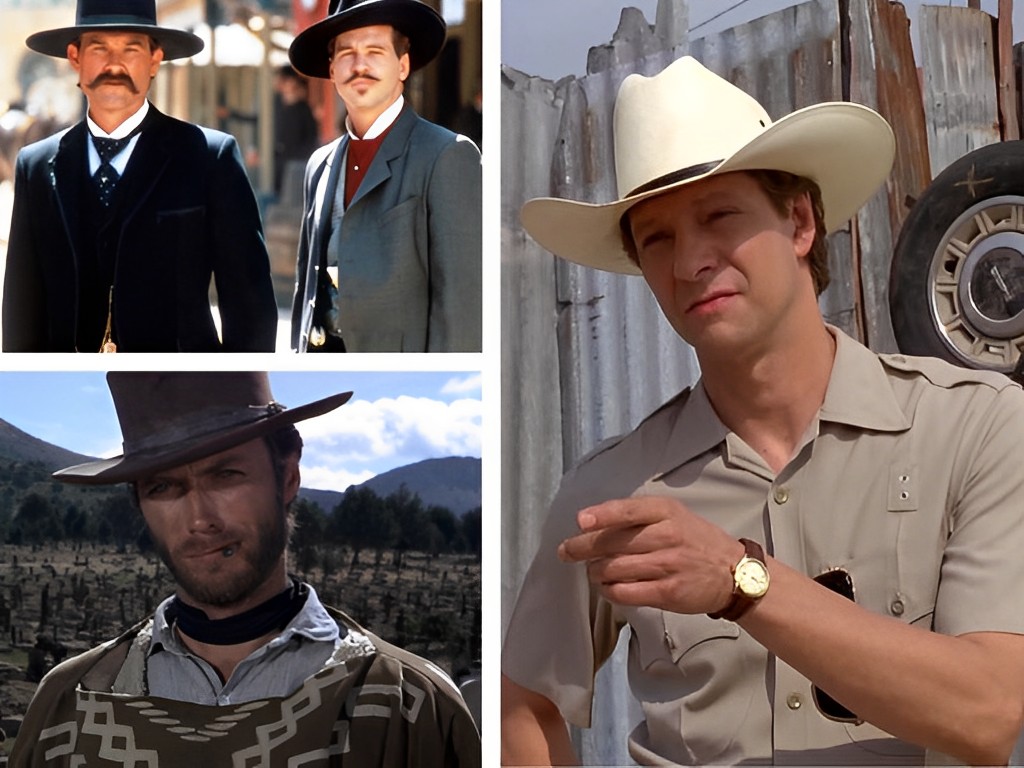 From its roots in the early 20th century, filmmaking has grown into a billion-dollar industry, and many of today's most successful production companies were built on the back of westerns. Many films of this genre have been made over the years, but the forty we're about to introduce you to had the biggest impact on today's movie-making industry.
1. The Searchers (1956)
Production Cost: $3.75 Million
The Searchers is one of the most influential movies Hollywood has ever produced. The movie is iconic in American culture due to its cinematic achievements, which have been recognized worldwide. It was directed by John Ford and distributed by Warner Bros.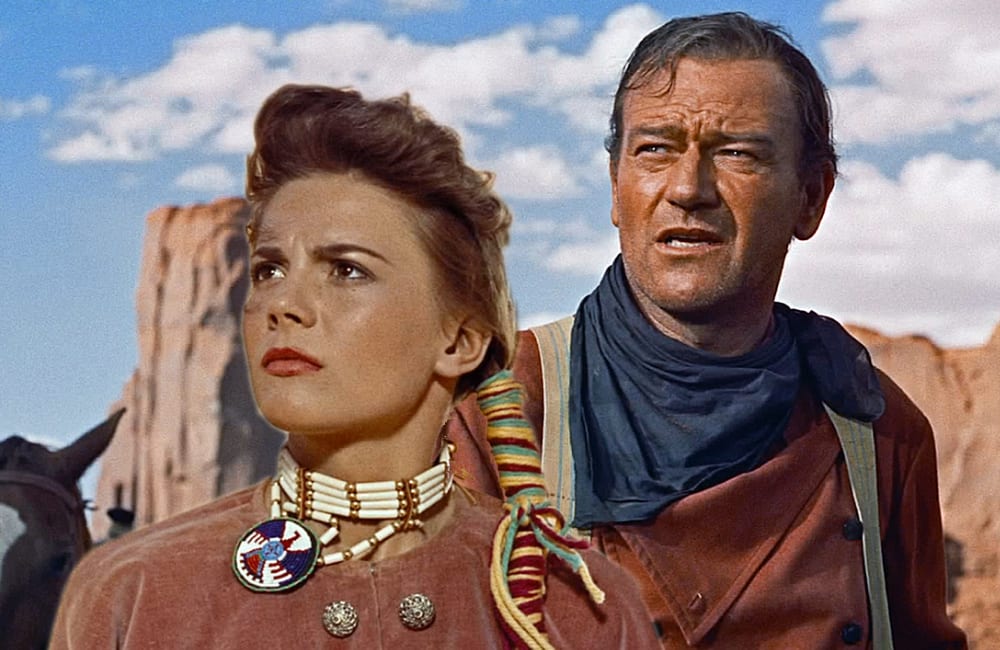 The film features John Wayne as Ethan Edwards, a man who sets out on a rescue mission to find his niece, Debbie Edwards (played by Natalie Wood). The film earned $4.8 million in the US and Canada during its first year of release, which was huge for its time. This movie changed Hollywood forever because it influenced many of the films that came after it.
2. High Noon (1952)
Production Cost: $750,000
High Noon was released in 1952. It starred Gary Cooper, was produced by Stanley Kramer, and directed by Fred Zinnemann. The film earned around $3.4 million at the box office in 1952. It had some powerful messages to share about morality within society.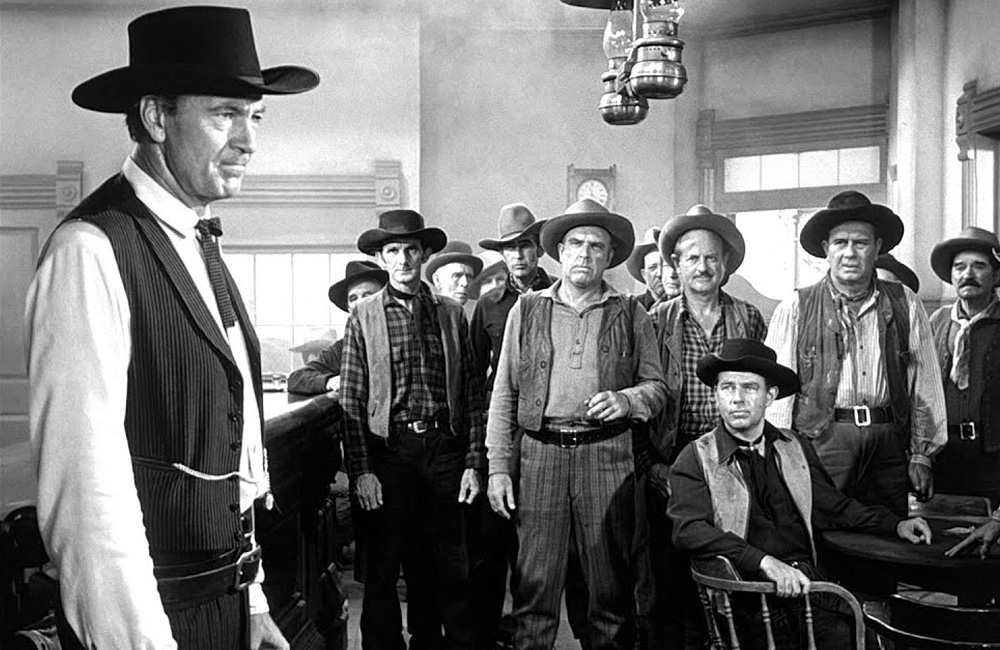 It also featured many iconic western themes and archetypes including the upstanding lawman, the slimy outlaws, and scenes of them pursuing and fighting each other in the unique landscape of the west. Of course, there were the classic shootouts between good guys and bad – something that continues to be popular to this day.
3. The Wild Bunch (1969)
Production Cost: $6 Million
The Wild Bunch is a 1969 American western film directed by Sam Peckinpah. It tells the story of an aging outlaw gang on the Texas-Mexico border in 1913 who are attempting to carry out one more robbery together. The movie was considered so violent for its time that it was censored in many countries.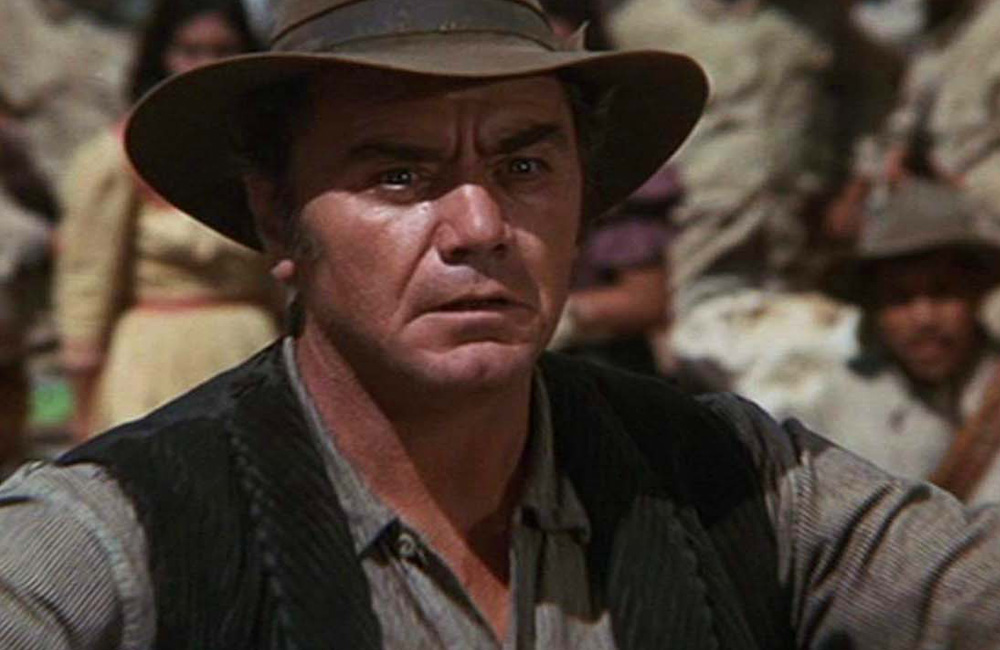 The film grossed just over $11 million and was the 17th highest-grossing film of 1969. This western made Hollywood what it is today and set the standard for future films with its raw portrayal of violence and gritty realism.
4. Stagecoach (1939)
Production Cost: $531,000
Stagecoach was made in 1939 and starred John Wayne, Claire Trevor, Andy Devine, and George Bancroft. It tells the story of a group of strangers traveling through dangerous Apache territory in Arizona in the year 1880.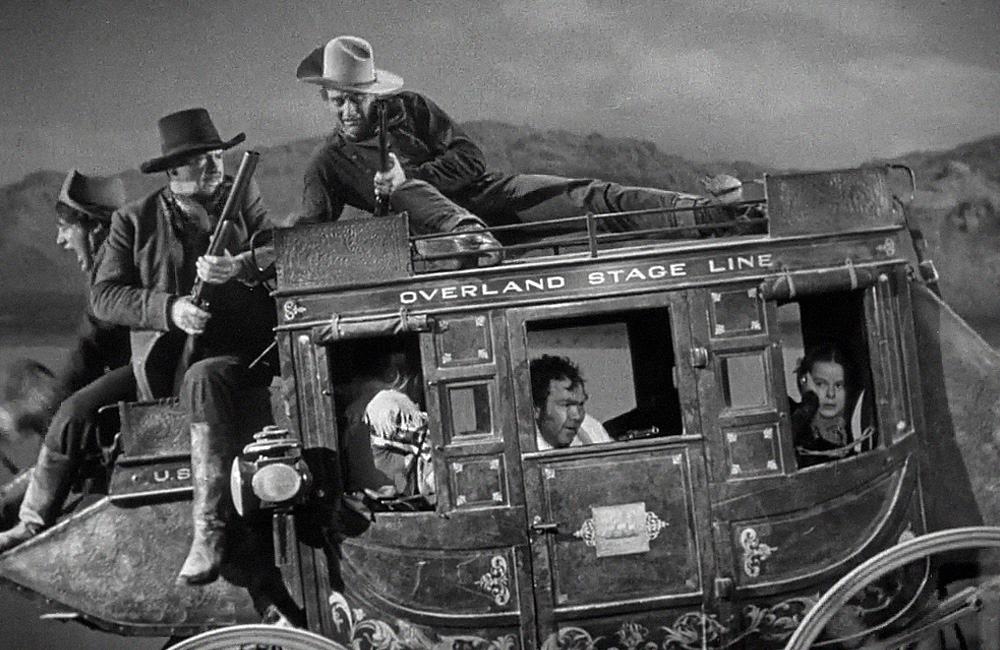 Along their journey, they encounter various obstacles, including an attack by renegade Apaches. The movie helped shape Hollywood for years to come because it set the tone for other westerns that followed. Aside from that, it was acknowledged as the ninth-best western film of all time and earned just over a million at the box office.
5. Rio Bravo (1959)
Production Cost: $1.25 Million
Rio Bravo is a classic western film that was one of the most enduring collaborations between director Howard Hawks and star John Wayne. The movie is about a Texan sheriff who arrests the brother of a powerful local rancher for murder and then holds the man in jail until a US Marshal can arrive.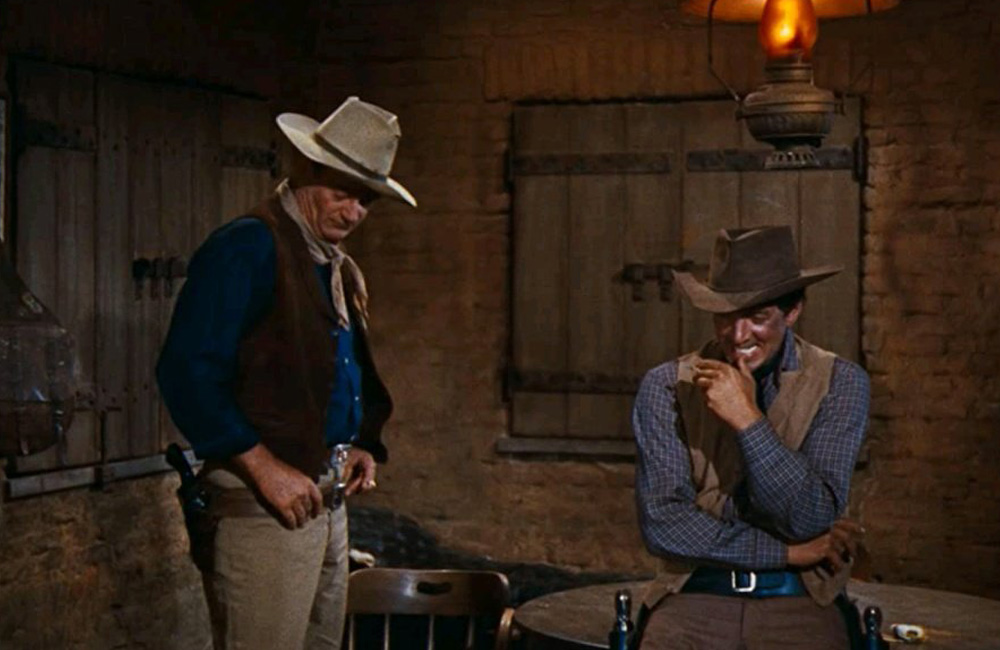 The film earned $5.75 million and was made as a response to High Noon. In 2014, America's National Film Registry added it to the archive of preserved films. Rio Bravo influenced many other films, with one of the most notable examples being John Carpenter's 1976 movie Assault on Precinct 13.
6. The Man Who Shot Liberty Valance (1962)
Production Cost: $3.2 Million
The Man Who Shot Liberty Valance is a Hollywood movie filmed in 1962, but the story took place in 1953, and two of Hollywood's biggest stars – John Wayne and James Stewart – worked on the film together. After its release in April of 1962, it grossed around $8 million – double the film's budget.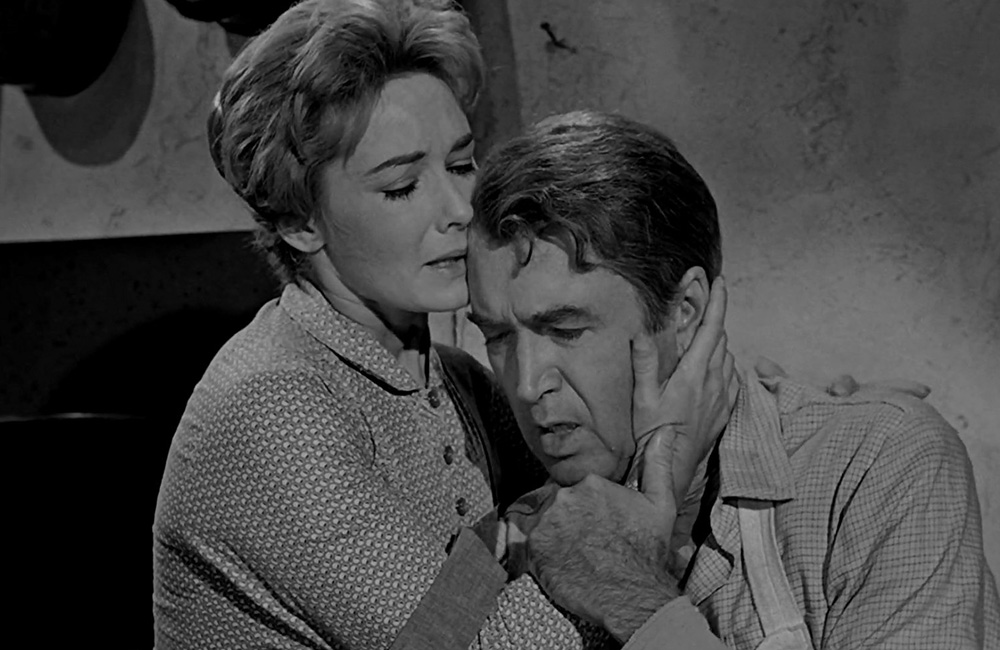 The Man Who Shot Liberty Valance was presented in black and white. John Ford (the director) explained that he preferred monochrome to color, but speculations have lingered that it was done because Wayne and Stewart were considerably older (54 and 53, respectively) than the characters they were playing. Such questions didn't stop the film from becoming the 15th highest-grossing film of 1962.
7. McCabe and Mrs. Miller (1971)
Production Cost: $1 Million
In 1971, Robert Altman directed a western film called McCabe and Mrs. Miller, starring Warren Beatty and Julie Christie. The film had an unconventional style that was new to Hollywood at the time. This style of filmmaking is what changed Hollywood as we know it today.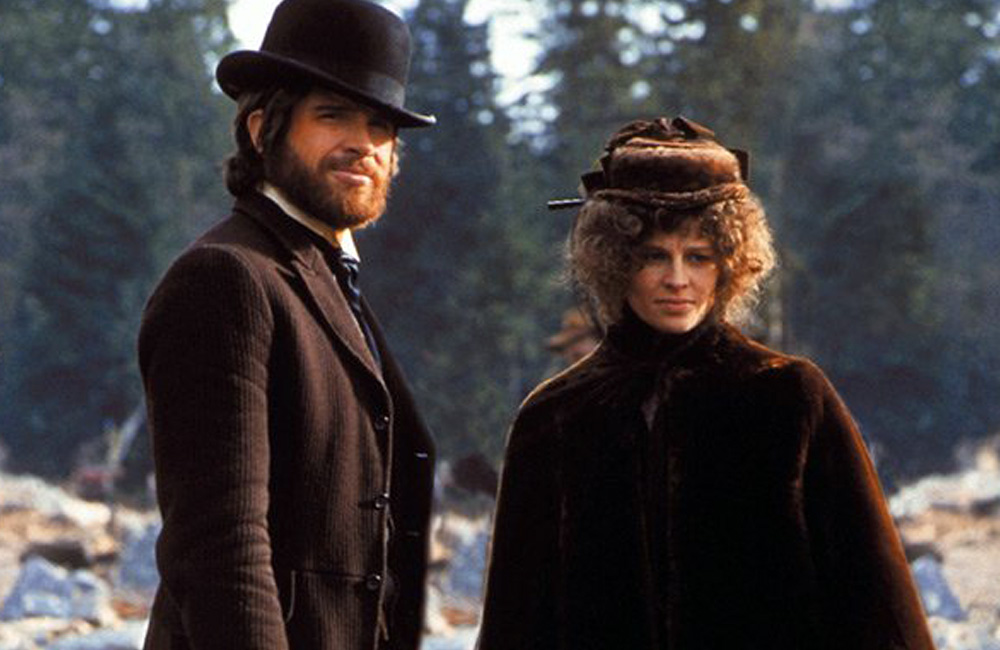 You may be wondering how a movie from 1971 could have influenced filmmakers decades after its release date? Well, it all has to do with the editing process. Critic Gene Siskel praised the film not because of the story but because of how it was presented.
8. How the West Was Won (1962)
Production Cost: $15 Million
How the West Was Won is a western that was directed by Henry Hathaway. It is widely considered one of Hollywood's greatest epics. The film received widespread critical acclaim and was the second-highest-grossing release of 1963.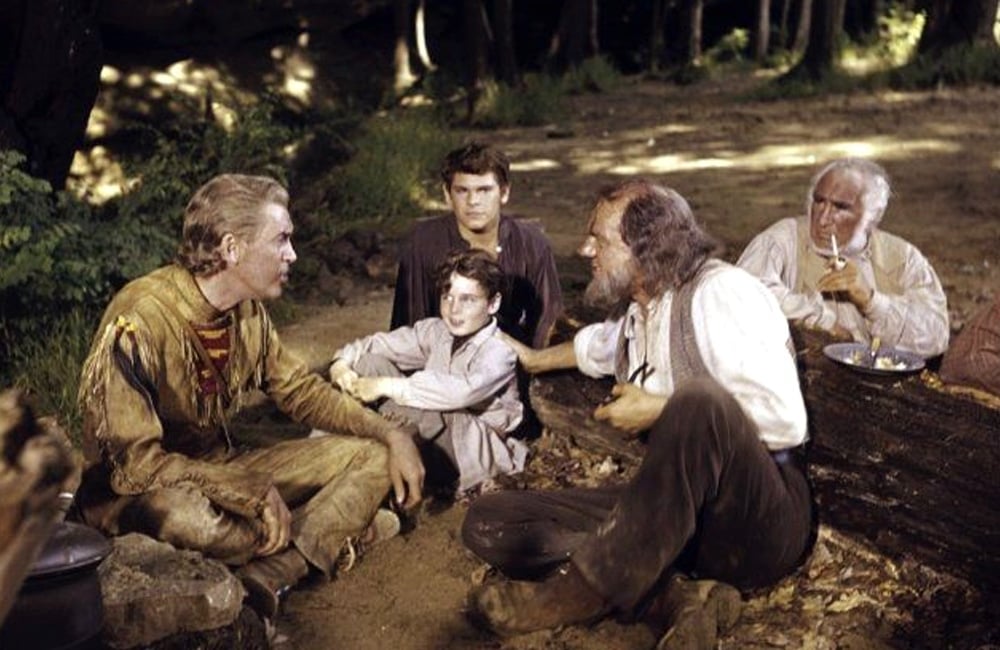 It was nominated for eight Academy Awards and took home Best Story and Screenplay Written Directly for the Screen, Best Sound, and Best Film Editing. In 1997, the iconic film was selected by the National Film Registry to be preserved at the Library of Congress. This was due to the fact that it was "culturally, historically, or aesthetically significant."
9. Unforgiven (1992)
Production Cost: $14.4 Million
Unforgiven is a 1992 Clint Eastwood film. Critics and viewers alike have praised the performances, directing, screenplay, cinematography, and editing, considering it one of the best films ever made. It grossed over $159 million on a budget of $14.4 million.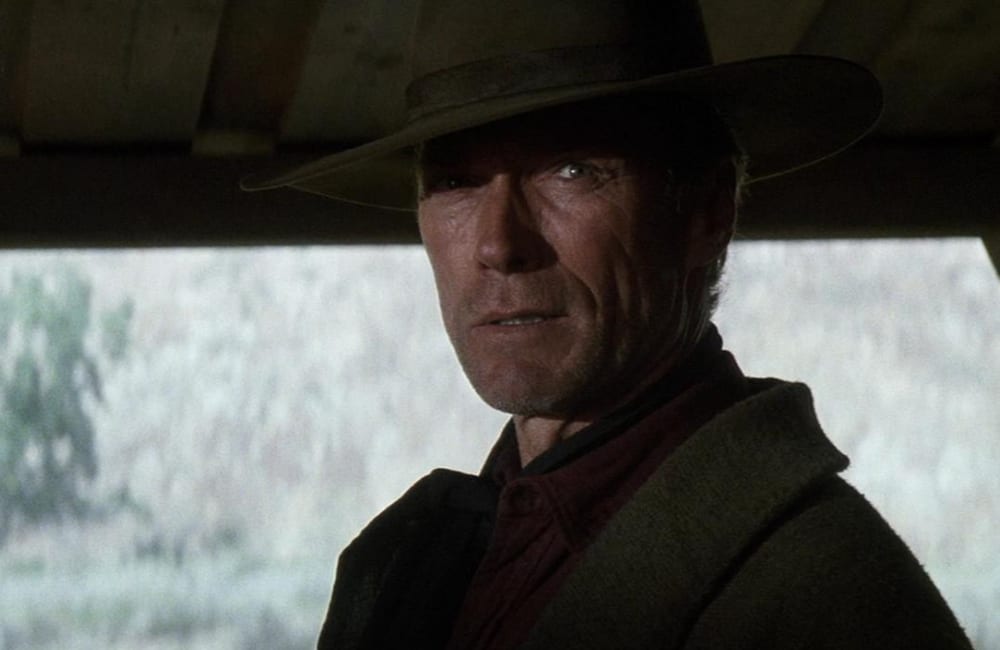 The movie tells the story of two cowboys (William Munny and Ned Logan) who are retired from their violent former lives and living a peaceful life on a ranch with their families. However, with Will's farm not doing well and his family's future on the line, he decided to take one more job.
10. The Big Country (1958)
Production Cost: $650,000
In 1958, Hollywood experienced a significant change thanks to the release of The Big Country. The classic western stars Gregory Peck, Jean Simmons, and Charlton Heston. It was filmed in the Red Rock Canyon in Mojave and at the 3,000-acre Drais Ranch in Stockton.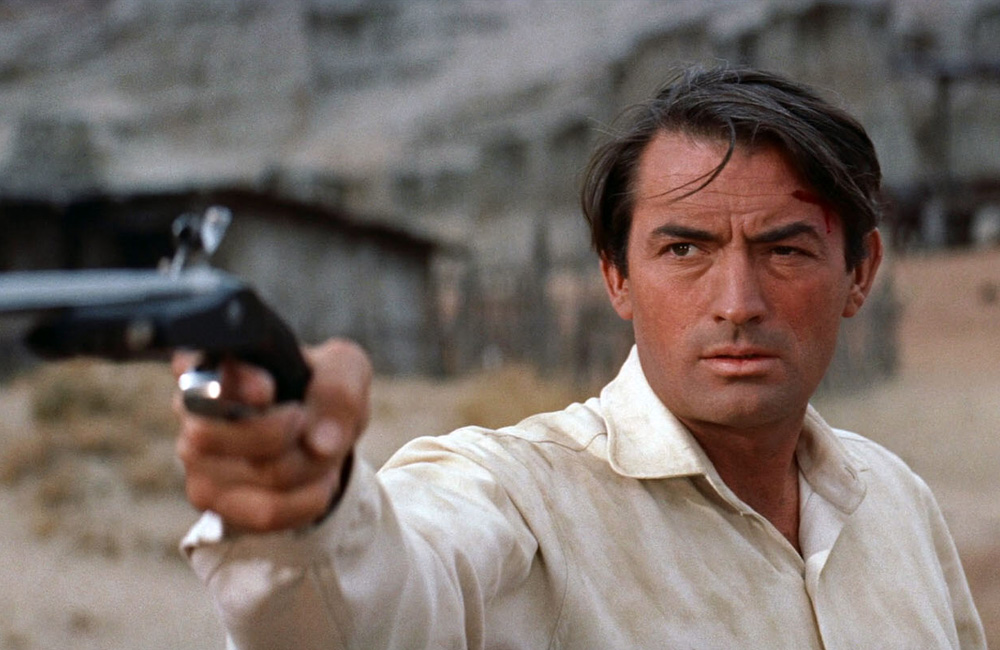 In addition to being an entertaining western drama, it explores themes such as land disputes and family feuds. In a review in The New York Times, the film was described as "mighty pretentious" given its themes and its runtime of around three hours. Nevertheless, audiences enjoyed the film, and it earned an Oscar nomination.
11. Blazing Saddles (1974)
Production Cost: $2.6 Million
This 1974 western comedy was produced by Mel Brooks who also co-directed the film with Andrew Bergman. It was the first movie in history to earn over $100 million at the box office. The film was made on a budget of just $2.6 million and grossed an incredible $119.6 million worldwide during its theatrical release.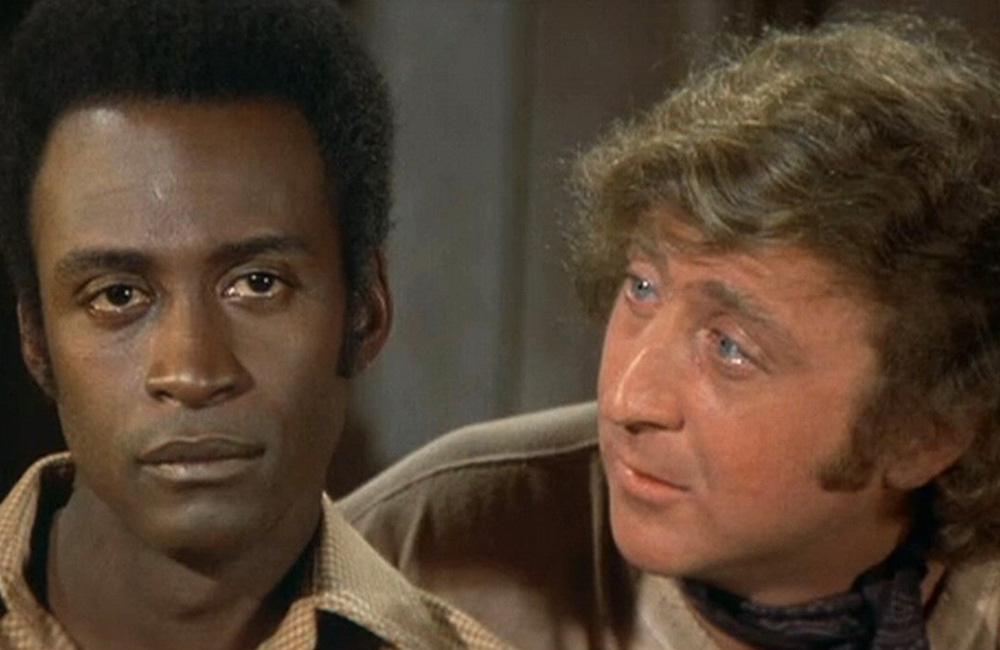 Blazing Saddles skillfully blends comedy with serious and thought-provoking themes to create a work of art that takes on racism in America. The film approached racial slurs in a way that caught viewers off guard. Brooks said, "Through humor, you can always find your voice against perpetrators of hateful ideologies."
12. Fort Apache (1948)
Production Cost: $2.1 Million
In 1948, John Ford created a movie about the cavalry regiment stationed at Fort Apache. The film was so popular that it landed Academy Awards for Best Director and Best Cinematography. The film recorded a profit of $445,000, meaning it was not a commercial success at the time.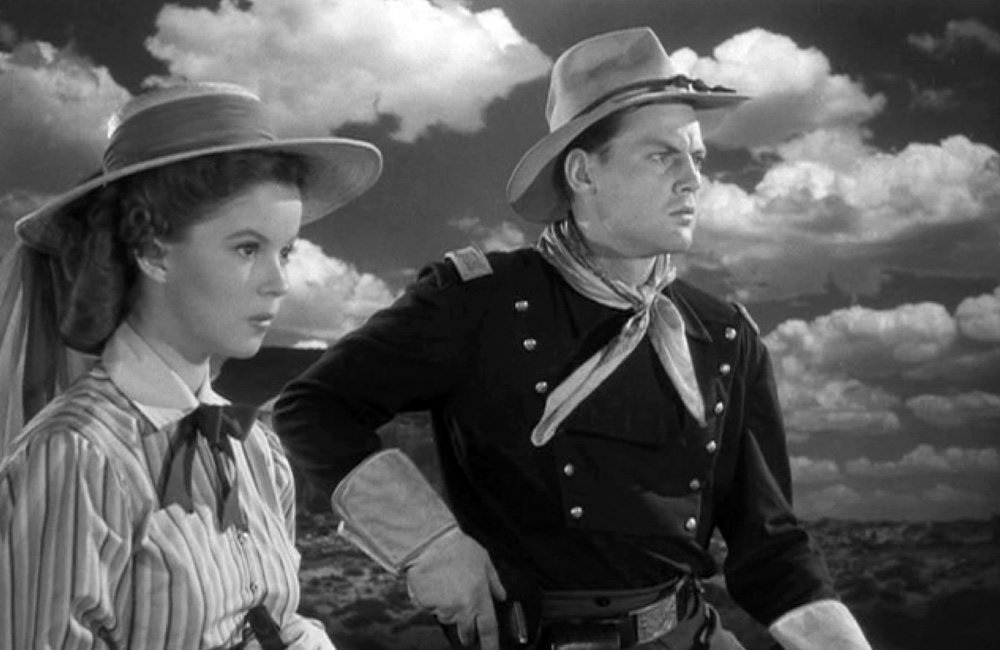 Fort Apache tells the story of Captain York and his men who were stationed at Fort Apache in Arizona Territory during World War II. With its groundbreaking film techniques, it paved the way for a new style of filmmaking that allowed for more complex plots. It has gone down in history as one of the most notable westerns ever made.
13. Butch Cassidy and The Sundance Kid (1969)
Production Cost: $6 Million
It's hard to believe this classic film turned 50 years old in 2019. With a budget of $6 million, Butch Cassidy and The Sundance Kid grossed over $103 million at the box office worldwide. This iconic duo remains one of the most loved in cinematic history.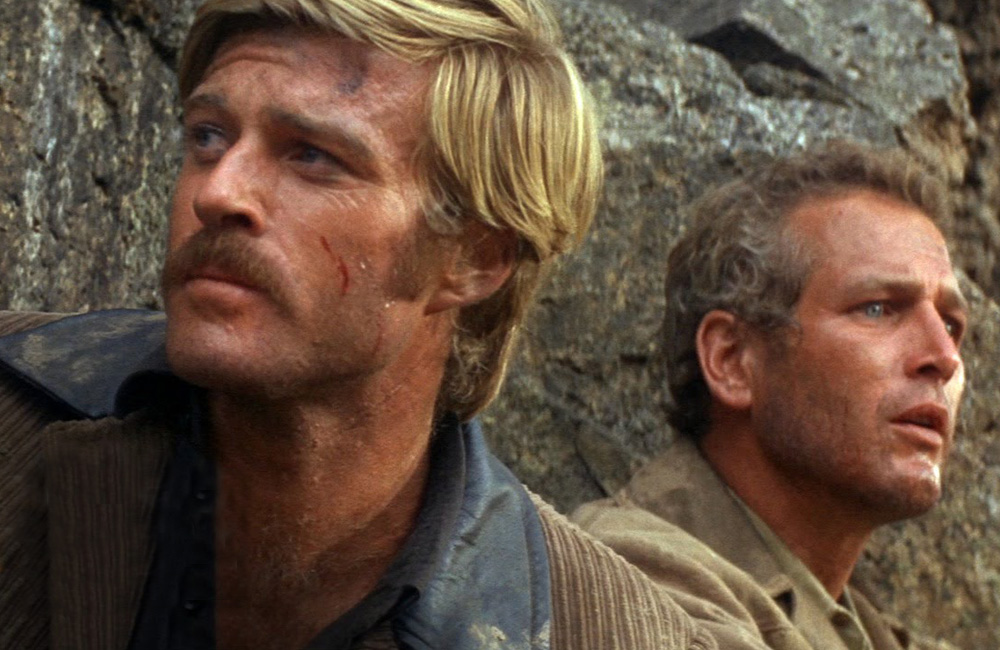 Butch Cassidy and The Sundance Kid is about two outlaws who are on the run from their crimes. It paved the way for films featuring odd couples and unusual friendships, with movies like Alias ​​Smith and Jones following it in the western genre and many others picking up this theme in other genres.
14. The Magnificent Seven (1960)
Production Cost: $2 Million
This was the first western to be filmed in CinemaScope and Technicolor and starred some of Hollywood's best actors, including Yul Brynner, Steve McQueen, James Coburn, Charles Bronson, and Robert Vaughn. The Magnificent Seven became a massive success, with box office earnings of $9.75 million on a budget of just $2 million.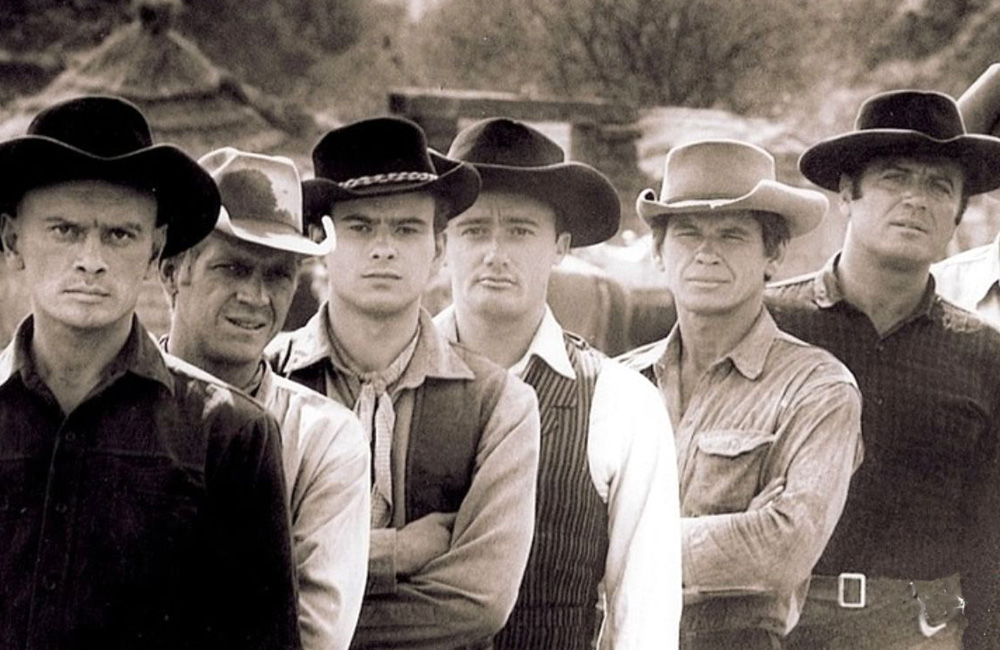 A remake of the film with the same title was released in 2016 and was a moderate success, grossing $162 million worldwide on a production budget of $90 million. Since its release, the film has grown dramatically in esteem, with several of the lead actors going on to become superstars.
15. The Outlaw (1943)
Production Cost: $3.4 Million
The Outlaw is a movie directed by Howard Hughes. It has been credited with being the first Hollywood film to have a nude scene. The film's director even cast his then-girlfriend Jane Russell as the lead role, with Russell starring alongside Jack Buetel, Thomas Mitchell, and Walter Huston.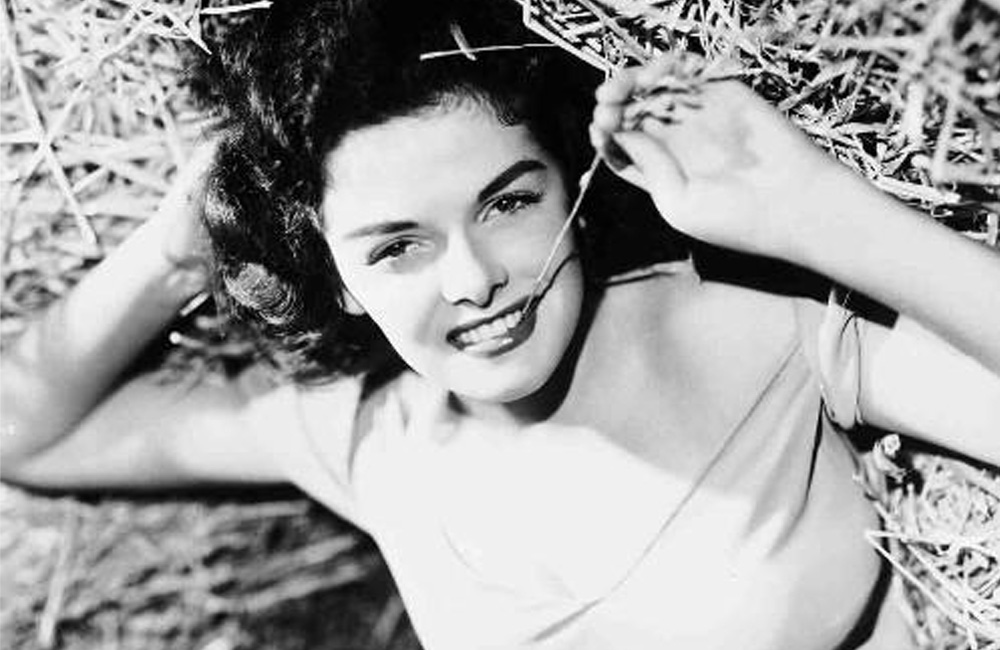 The film was Russell's breakthrough role, and soon after, she earned a reputation as a sex symbol and a Hollywood icon. The movie was initially scheduled for release in 1943, but 20th Century Fox decided to cancel its agreement. Despite the cancellation, it still became one of the most profitable movies ever made, earning $5 million by 1946.
16. McLintock! (1963)
Production Cost: $4 Million
McLintock! is an American comedy film released on November 13, 1963, starring John Wayne and Maureen O'Hara. The project was shot in Technicolor and Panavision and produced by Wayne's company, Batjac Productions. It was a box-office success, earning $14.5 million in North America.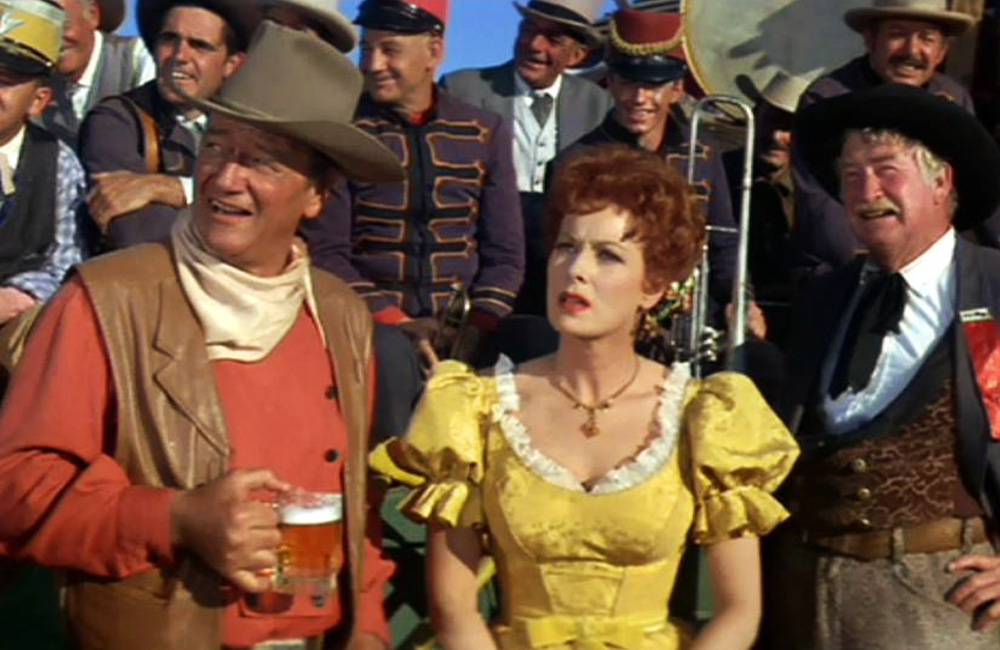 What made this film so different? McLintock! showcased violence, spousal abuse, and discontent with political corruption. It is also a fictional version of William Shakespeare's Taming of the Shrew, although the setting is based on historical Oklahoman events and figures.
17. Once Upon a Time in the West (1968)
Production Cost: $5 Million
Once Upon a Time in the West is an epic spaghetti western directed by Sergio Leone, also known as "the father of modern cinema." He also led The Good, The Bad, and The Ugly, which many people consider one of the greatest westerns ever made.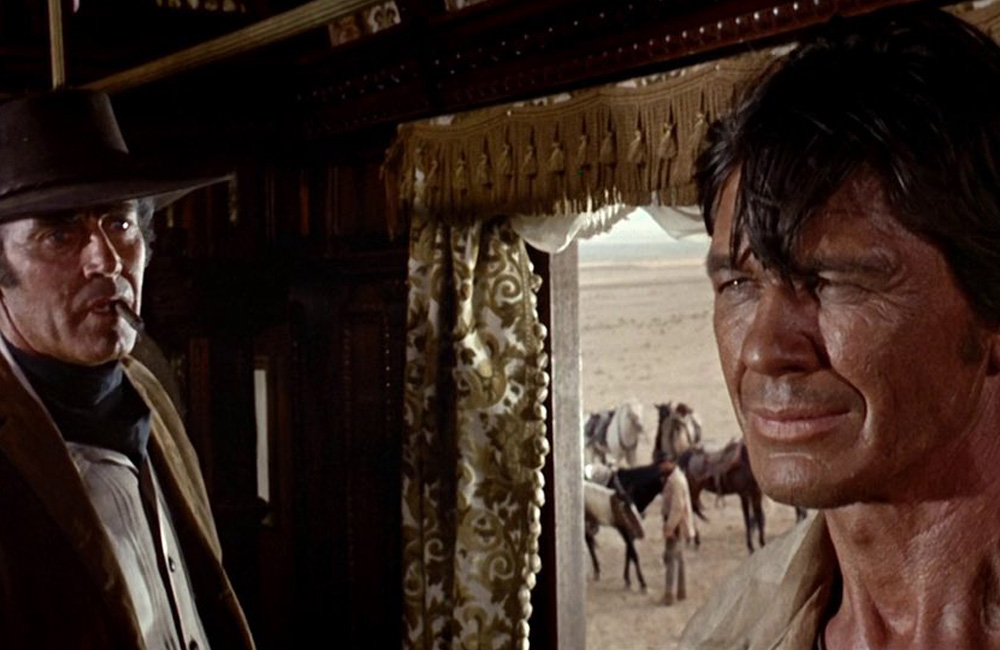 Once Upon a Time in the West tells the story of a man who owns a key plot of land that a rail baron wants. We get to follow the events that ensue when the wealthy baron tries to take it from him. The movie was a massive hit in France, and it became the most popular film ever released there within just one year.
18. The Good, the Bad, and the Ugly (1966)
Production Cost: $1.2 Million
The Good, the Bad, and the Ugly is a timeless classic that has left an indelible mark on the western genre. It gained critical acclaim in later years, becoming known as the "definitive spaghetti western." The film was also a financial success, grossing over $25 million at the box office.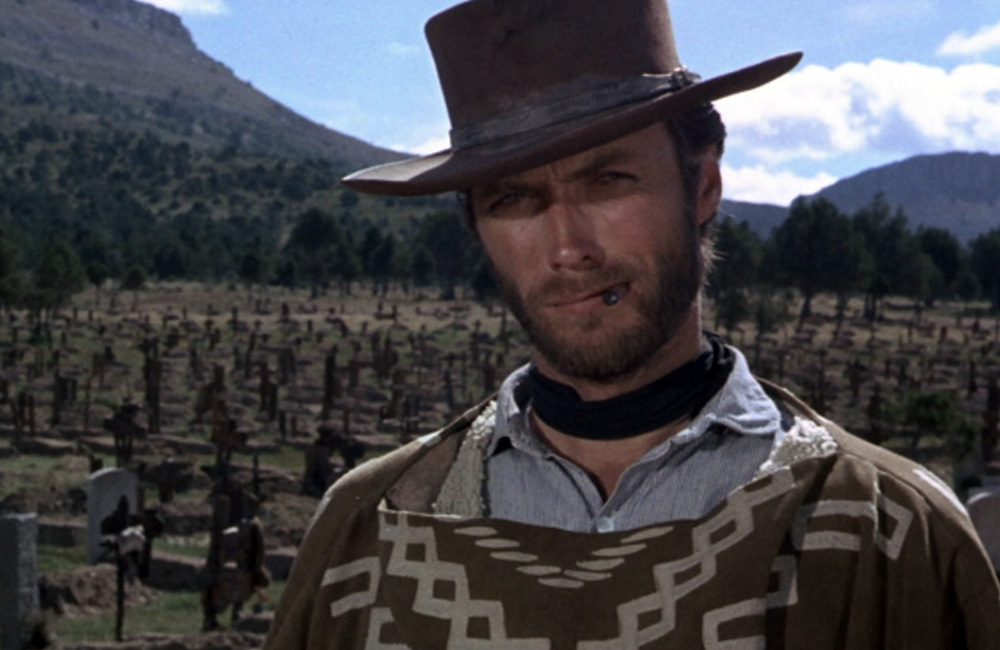 Despite the negative reviews from critics, the film is listed in Time's "100 Greatest Movies of the Last Century." The movie was so influential in its day that it changed how movies were made forever. It's hard to imagine a world without Sergio Leone's masterpiece. 
19. The Shootist (1976)
Production Cost: $1 Million
The Shootist was directed by Don Siegel and based on Glendon Swarthout's 1975 novel. It was immortalized as one of the "Top Ten Films of 1976." The film stars John Wayne as JB Books, an aging gunfighter who has terminal cancer and only a few weeks to live.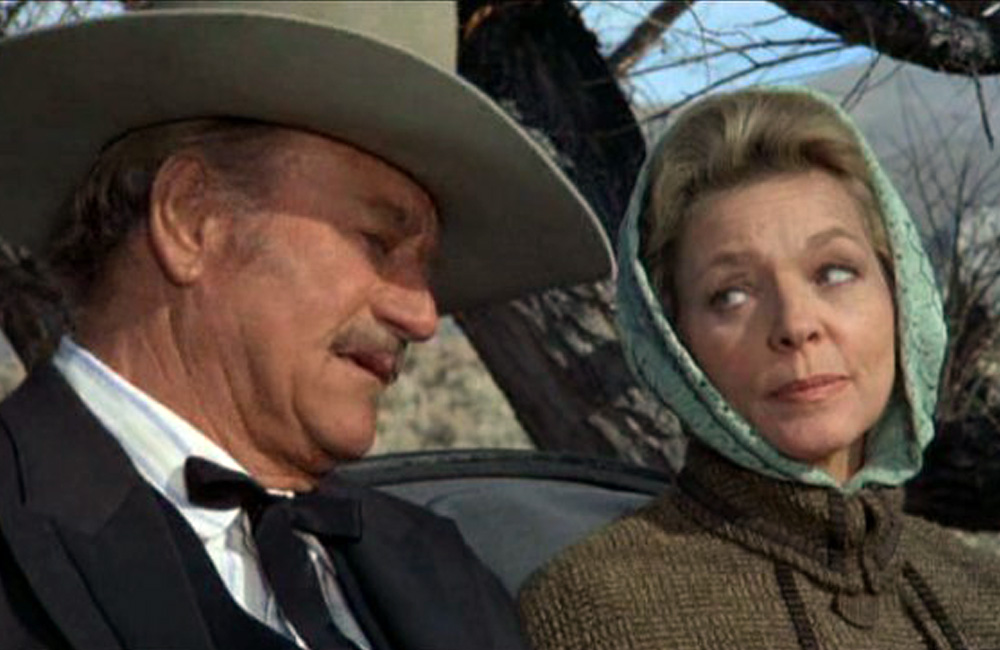 The Shootist is one of those movies that you'll remember because it was so unique. It became a classic not for anything in particular, but because of John Wayne's gripping performance.
20. True Grit (1968)
Production Cost: $900,000
In late 1968, Charles Portis wrote a book that would become one of the most influential in Hollywood history. It tells the story of young Mattie Ross who enlists a tough old marshal named Rooster Cogburn (who also happens to be a drunkard with a missing eye) to find her father's killer and bring him to justice.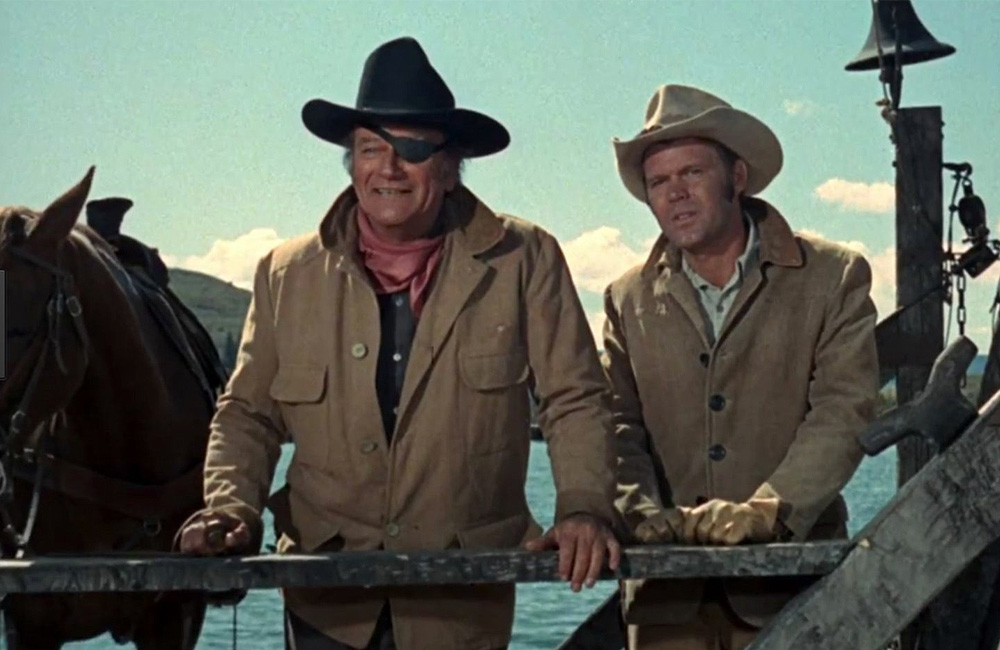 John Wayne and director Henry Hathaway used this book as the inspiration for their 1969 film True Grit. The movie earned an estimated $11.5 million in the United States and Canada during its first year of release. Wayne won his only Oscar for his performance in the film.
21. Giant (1956)
Production Cost: $5.4 Million
The 1956 movie Giant is considered one of the best films ever made. It was nominated for nine Academy Awards and won Best Director. The movie has an engaging tone that blends drama and romance to convey what it was like to be a rancher in Texas.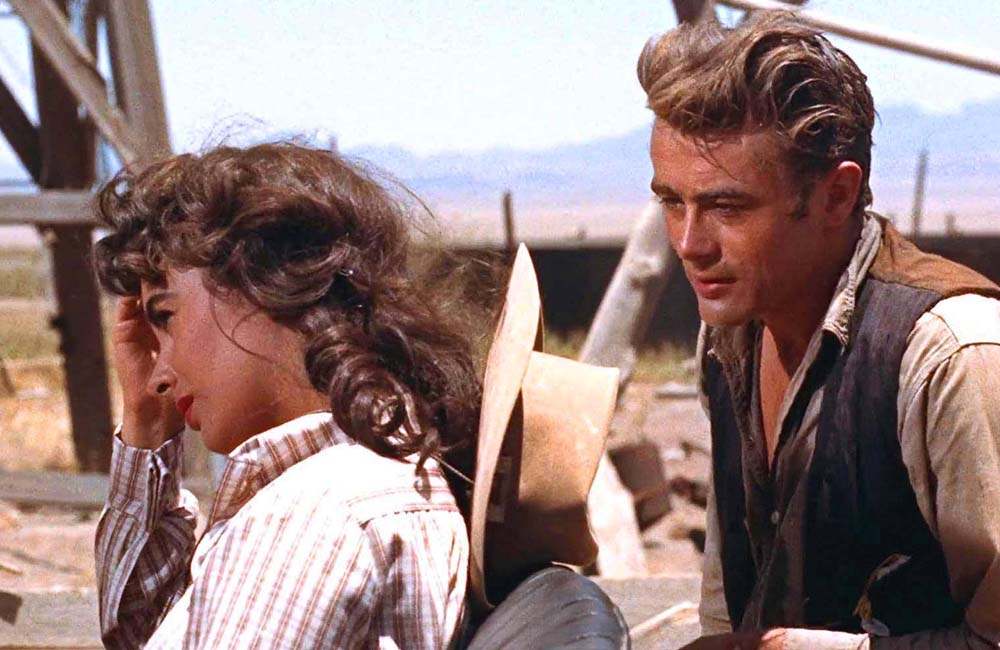 Giant won praise from critics and the public alike. The film was a massive success, earning $39 million in ticket sales during its original studio release in 1956. Watching this classic film will leave you entertained, but it will also teach you about the racism that was rampant in rural Texas during the early 1900s.
22. Lone Star (1996)
Production Cost: $5 Million
Lone Star is a 1996 film directed by John Sayles, starring Chris Cooper in the leading role of sheriff Sam Deeds. The story centers around their investigations into the murder of Sam's predecessor at a country club, which leads them to his father's corruption and affair.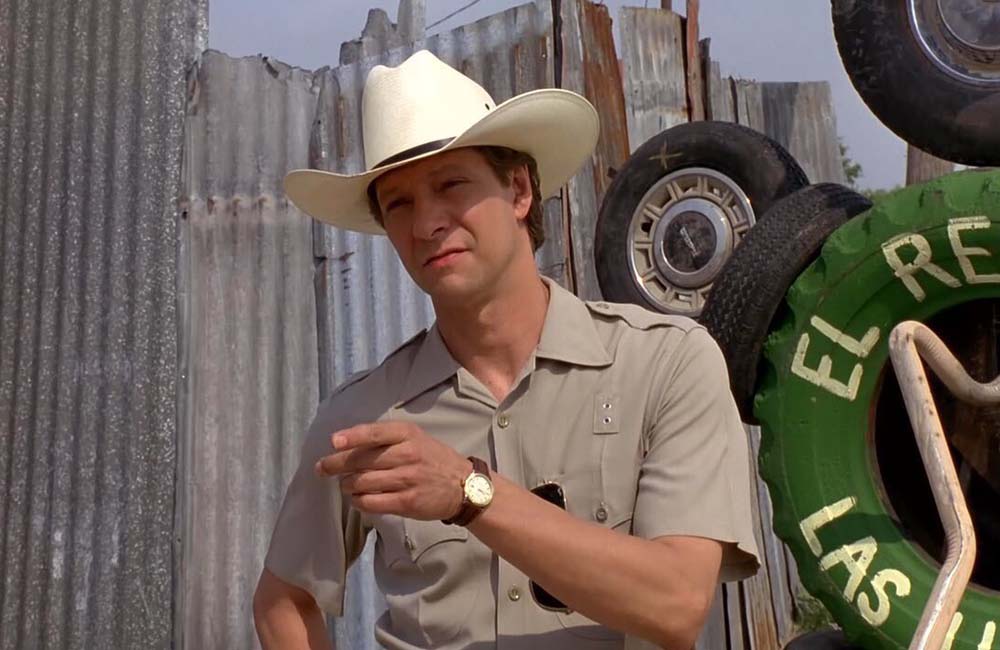 Lone Star won several awards, including Best Actor (Chris Cooper), Best Director, Best Film and Best Screenplay (John Sayles), Best Supporting Actor (Ron Canada), and Best Supporting Actress (Frances McDormand). The film also received many positive reviews and was a box office success, grossing $13 million.
23. She Wore a Yellow Ribbon (1949)
Production Cost: $1.6 Million
She Wore a Yellow Ribbon is the 1949 movie directed by John Ford and starring John Wayne. The film's title comes from a popular US military song. The movie was a major hit for RKO Pictures.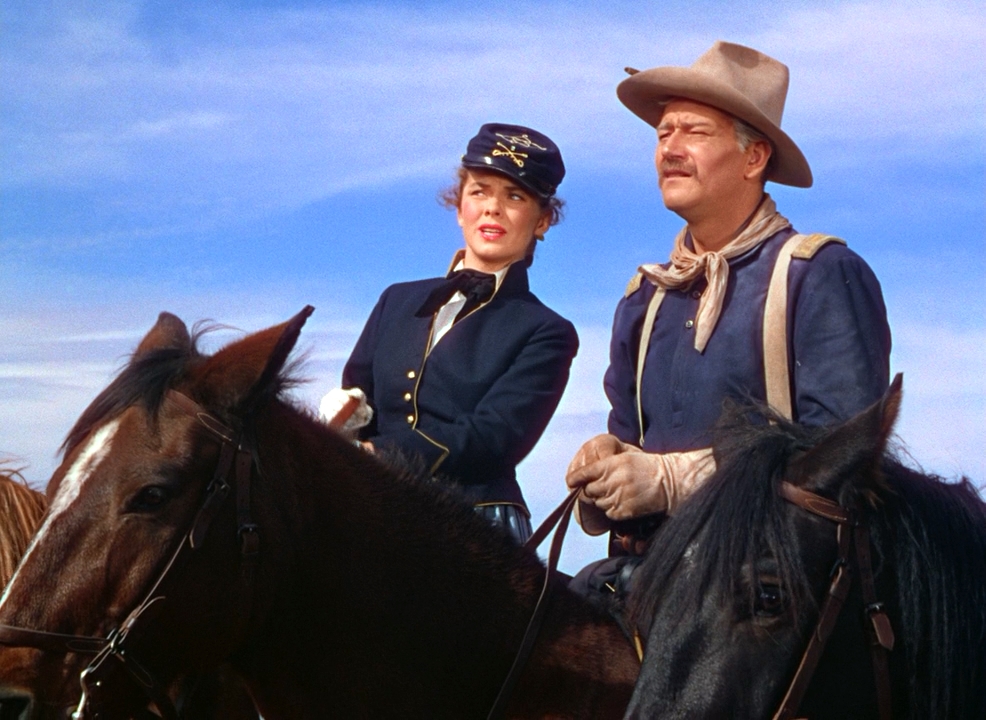 The story revolves around Captain Nathan Brittles (John Wayne), who has to smooth over some trouble between the Cheyenne and Arapaho people, all while trying to escort his commanding officer's wife and niece to safety. This film has been analyzed for decades because of its impact on American society. It dealt with themes of manhood, duty, honor, and freedom.
24. Tombstone (1993)
Production Cost: $25 Million
The 1993 movie Tombstone was directed by George P. Cosmatos. It was a sterling addition to the western genre, featuring outstanding actors like Kurt Russel, Val Kilmer, Sam Elliot, Bill Paxton, Powers Boothe, Michael Biehn, and Dana Delaney. It ranks number 16 on the list of highest-grossing westerns since 1979, with earnings of $56 million.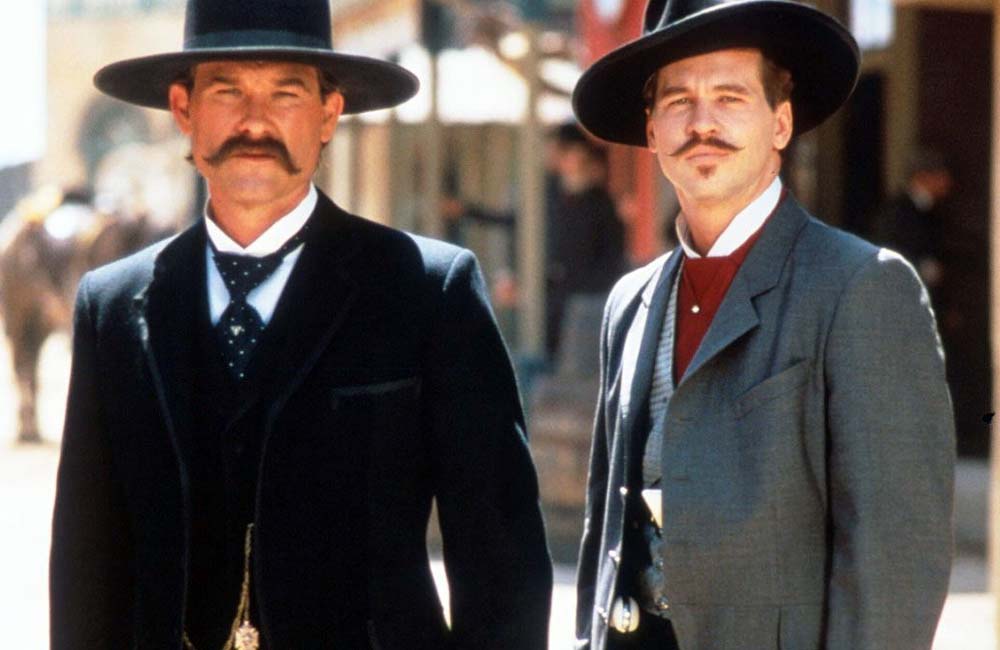 There are many iconic scenes in this film that have become well-known to people, including the incredible duel between Doc and Ringo. Val Kilmer's performance as Doc Holliday in the film was praised by many.
25. No Country for Old Men (2007)
Production Cost: $25 Million
No Country for Old Men is a neo-western crime thriller that was adapted from Cormac McCarthy's 2005 novel of the same name. Starring Tommy Lee Jones, Javier Bardem, and Josh Brolin, this cult classic tells an enthralling story set in 1980s West Texas.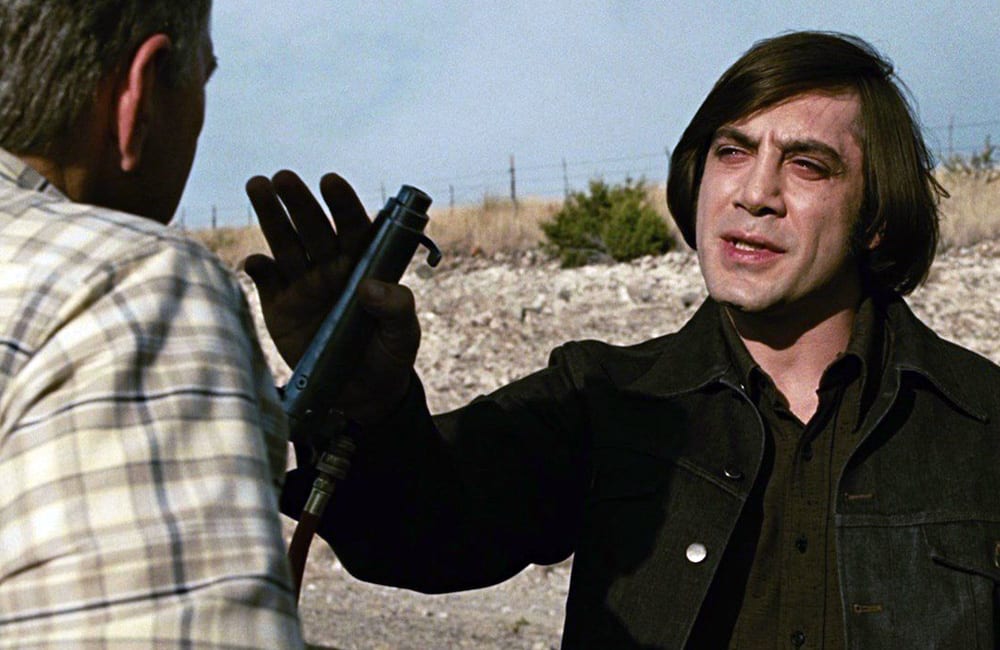 The three main characters create immense suspense within even the simplest scenes, and they never miss a beat with their performances. Thanks to the outstanding work of every cast and crew member, it became the biggest box-office hit for the Coen brothers, grossing more than $171 million worldwide.
26. Duel in the Sun (1946)
Production Cost: $8 Million
Duel in the Sun was directed by King Vidor and produced and written by David O Selznick. The film tells the story of a Mestiza (half-Native American) girl who goes to live with her white relatives. While there, she experiences prejudice and gets caught up in forbidden love.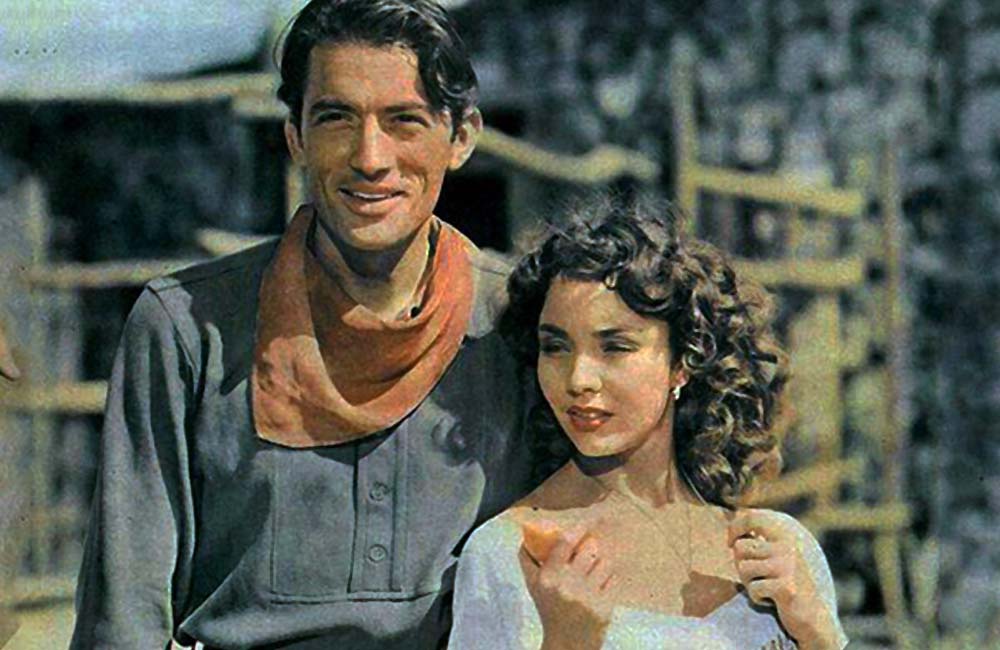 This film is a strange tragic drama of love, hate, and death. It was nominated at the Academy Awards for Best Actress in a Leading Role (Jennifer Jones). A Hindi movie Janbaaz (1986), was inspired by Duel in the Sun, recreating most of the scenes from the film.
27. Django Unchained (2012)
Production Cost: $100 Million
Django Unchained is a Quentin Tarantino film starring Jamie Foxx, Christoph Waltz, and Leonardo DiCaprio. The film earned over $425 million worldwide against its $100 million budget, becoming Tarantino's highest-grossing movie at the time. The film also received various awards and nominations.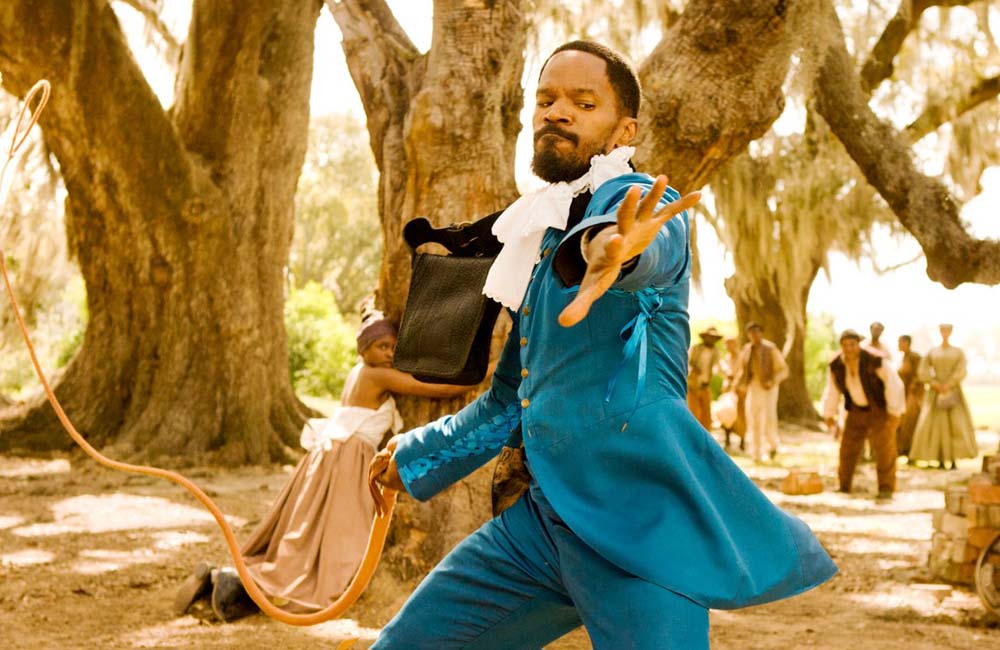 Django Unchained tells the story of a slave's quest for vengeance. The dialogue in this movie ranges from funny and light-hearted to brutal and sadistic. If you like movies with strong characters and compelling plots, then Django Unchained might be worth watching!
28. The Rider (2016)
Production Cost: $1 Million
The Rider is a 2016 movie that was filmed in South Dakota and had its world premiere at the Cannes Film Festival on May 20, 2017. It follows the story of Brady, an injured rodeo cowboy who's trying to recover while living on his family's ranch.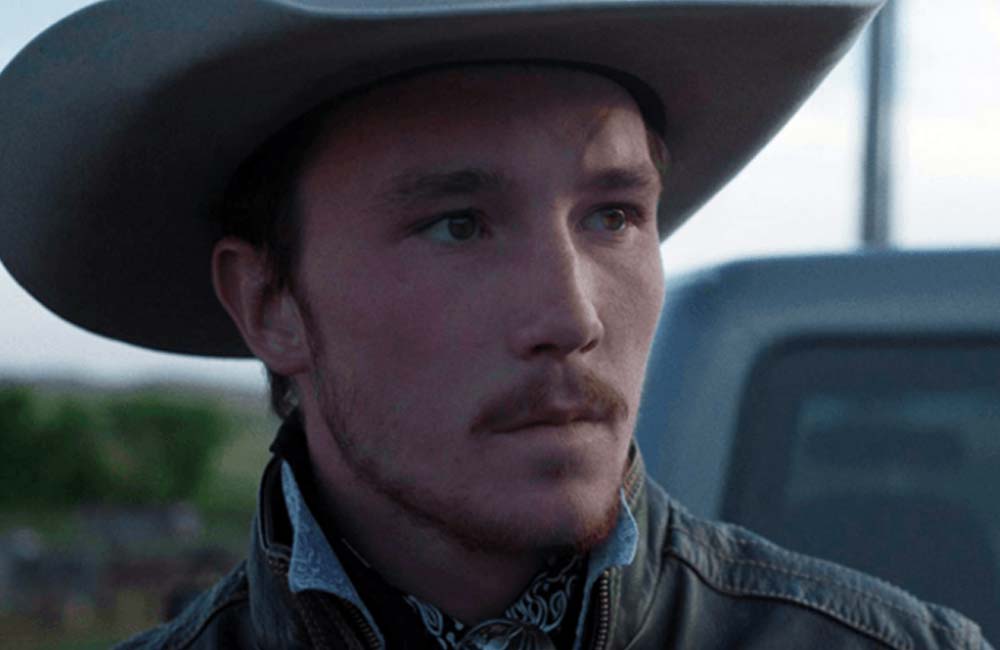 Brady has to find himself again, and he does so with the help of new friends and old memories. The Rider gives insight into what life can be like for people who live in rural America, especially those struggling financially or who have suffered a tragedy.
29. Dance With Wolves (1990)
Production Cost: $19 Million
Dances with Wolves is a western epic starring Kevin Costner (who also directed and produced the movie). The film earned favorable reviews and was a box office hit, earning $424.2 million worldwide. Many critics praised Costner's directing. The performances were also highly acclaimed.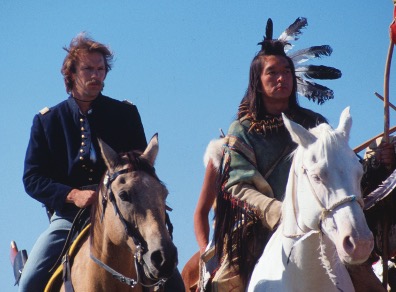 The story follows Lieutenant John Dunbar, who travels from Fort Sedgwick in Wyoming to Fort Harker in Kansas after being transferred to a new post. The film also cemented the term "blockbuster" into our vocabulary. It has since become an industry term to refer to films that make more than $200 million at the box office.
30. The Grey Fox (1982)
Production Cost: $3.36 Million
The Grey Fox is a Canadian western that was directed by Phillip Borsos and written by John Hunter. The film has been preserved as a "masterwork" by the Audio-Visual Preservation Trust of Canada.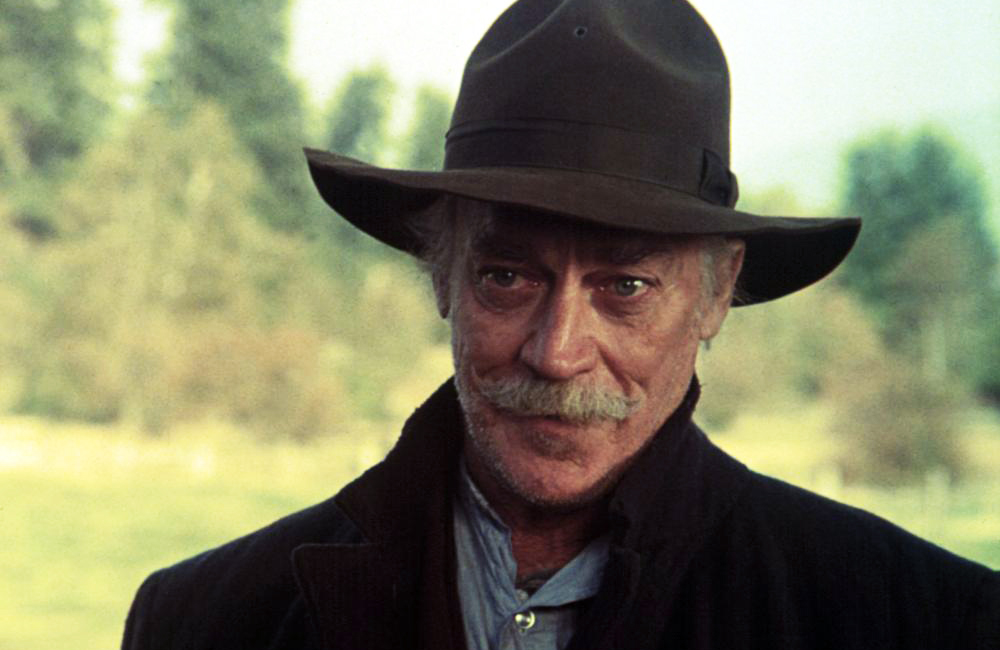 The movie details the life of American stagecoach robber Bill "The Grey Fox" Miner (played by Richard Farnsworth). It became one of the top-grossing films of the year and won seven Genie Awards, including Best Foreign Actor (Richard Farnsworth), Best Picture, and Best Director (Borsos).
31. City Slickers (1991)
Production Cost: $26 Million
City Slickers starred Billy Crystal, Daniel Stern, and Bruno Kirby and was directed by Ron Underwood. It also stands as a significant milestone in Hollywood history. The film is ranked No. 73 on Bravo's "100 Funniest Movies," and it was a massive financial success, earning $180 million at the box office.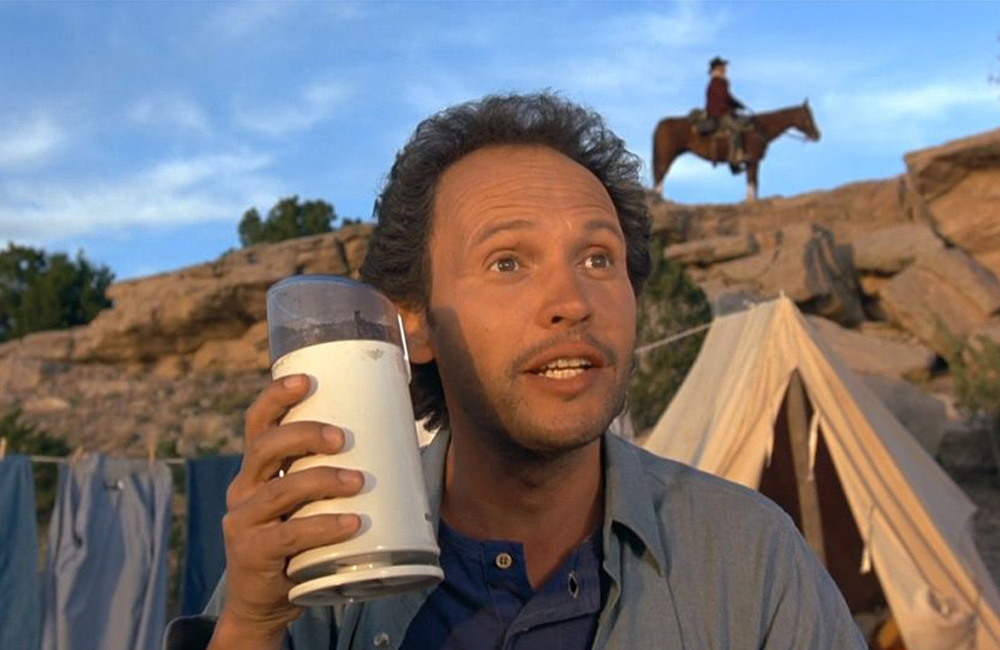 City Slickers centers around three friends who head out into the wilderness to enjoy some time away from their wives. Of course, their journey doesn't go smoothly. This film will keep you laughing throughout all 90 minutes thanks to its mixture of slapstick humor and action-packed thrills.
32. The Phantom Empire (1935)
Production Cost: $100,000
The Phantom Empire is a western film series that was directed by Otto Brower and B. Reeves Eason and starring Gene Autry, Betsy King Ross, and Frankie Darro. It was the first full-length feature to be filmed in Technicolor.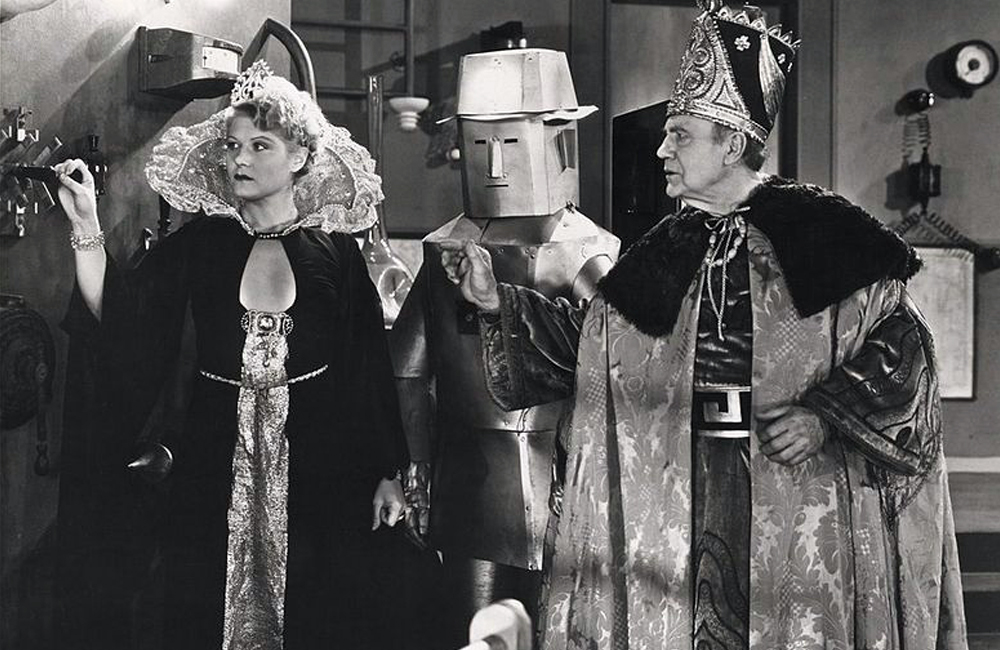 The underground events in the film were shown in color, while events on the surface were in black and white. This colorization would later go on to become one of the most recognizable trademarks of Hollywood filmmaking. The Phantom Empire series was also the first to incorporate music into western films.
33. The Wild, Wild West (1965-1970)
Production Cost: $55,000 (per episode)
The Wild, Wild West television series also falls into the classic spy genre category. The series has been ranked as one of the best westerns ever made and was adapted for the cinema in 1999.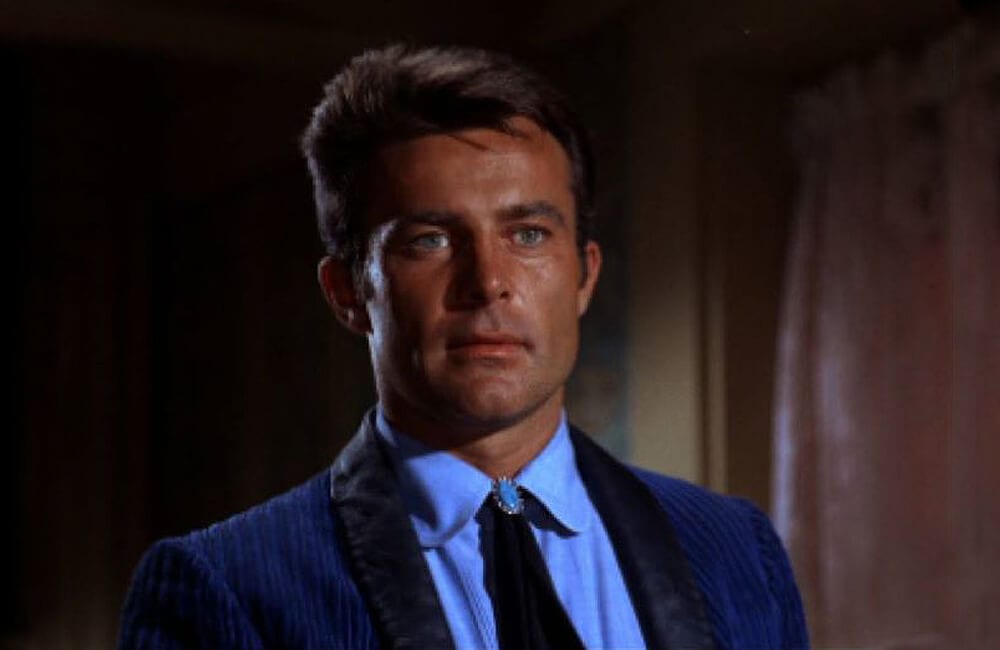 The show featured several fantasy and sci-fi elements, including the technologically advanced devices used by agents. The combination of the Victorian-era timeframe with Vernean technology led several critics to cite the series as being responsible for pioneering this kind of genre-bending in entertainment.
34. Barbarosa (1982)
Production Cost: $11 Million
Barbarosa is western starring Willie Nelson and Gary Busey. It tells the story of a naive cowboy on the run from his past who partners up with a famous bandito. Together, they rob trains to survive while learning more about life than just how to be successful criminals.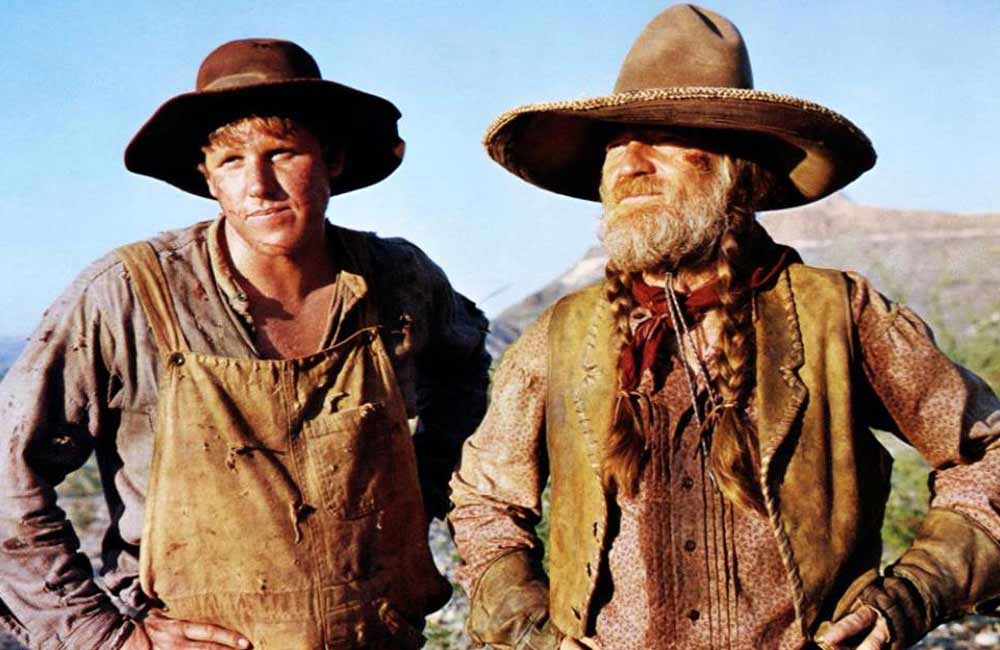 This cinematic gem was called one of the most brilliant but overlooked westerns by reviewers. Though it only earned just over $1 million at the box office, the film received plenty of critical acclaim.
35. 3 Godfathers (1948)
Production Cost: $1.24 Million
3 Godfathers is a western that was directed by John Ford, filmed in Technicolor, and released in 1948. The film was dedicated to Ford's friend and early film star, Harry Carey, who died in 1947. It is also a remake of the 1913 novelette The Three Godfathers by Peter B. Kyne.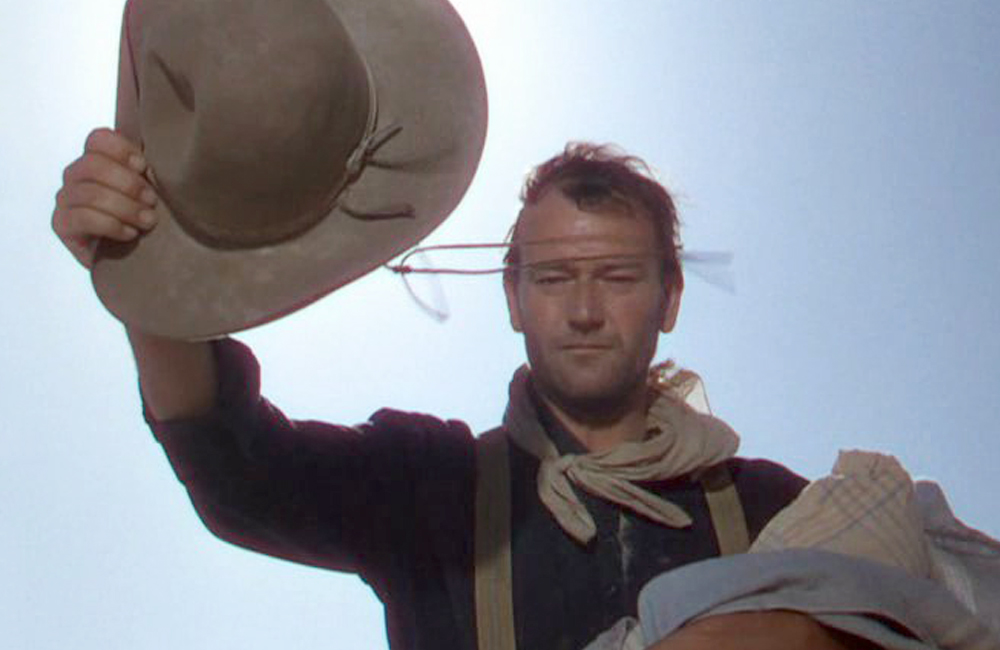 The story follows three criminals who rob a bank in a small town in Arizona. With a sheriff pursuing them, the three lose their horses and then stumble upon a stranded woman who is dying while giving birth.
36. Slow West (2015)
Production Cost: $5 Million
Slow West is a western that was filmed in New Zealand. It was written and directed by John Maclean. The film is about a young man on a quest to find his lost love, Rose. After its premiere at Sundance, the film received an outpouring of praise from critics.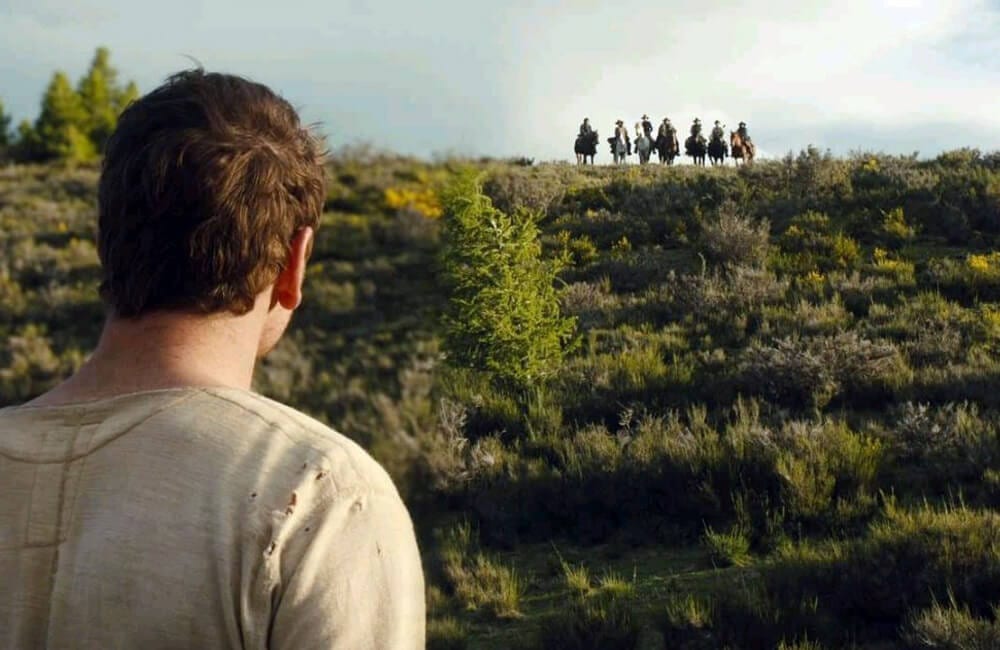 If you're looking for an action-packed, suspenseful, and gripping film to watch, Slow West might be a good choice. This western thriller stars Michael Fassbender as Silas, Kodi Smit-McPhee as a young Scotsman, and Caren Pistorius as Rose Ross.
37. The Sisters Brothers (2018)
Source: $38 Million
The Sister Brothers is a 2018 movie about two brothers, Eli and Charlie, whose last name is Sisters. The film follows the gunfighters as they are hired by a wealthy businessman known as the Commodore. They are given a mission to kill a man named Hermann Warm.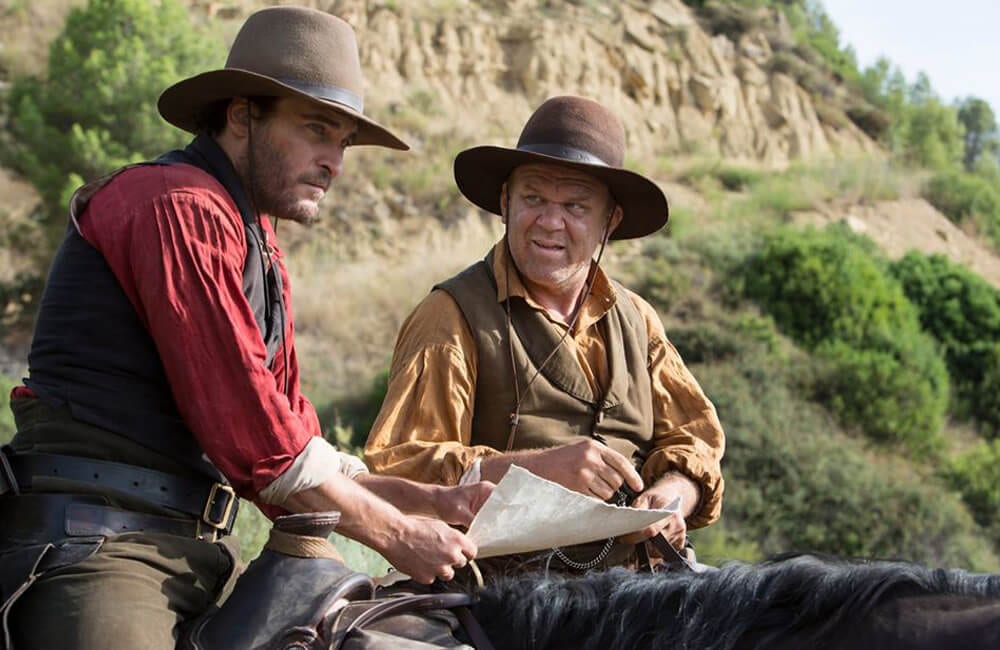 This drama/adventure film was nominated for nine Cesar Awards and won four, including Best Director, Best Cinematography, and Best Sound. It enjoyed a warm welcome at the 75th Venice International Film Festival, complete with a standing ovation.
38. Hell or High Water (2016)
Production Cost: $12 Million
The movie Hell or High Water is about two brothers who are robbing banks to save their family ranch. The film stars Jeff Bridges, Chris Pine, Ben Foster, and Gil Birmingham. It was released in 2016 and has received high praise from critics, particularly for the performances of Pine and Bridges.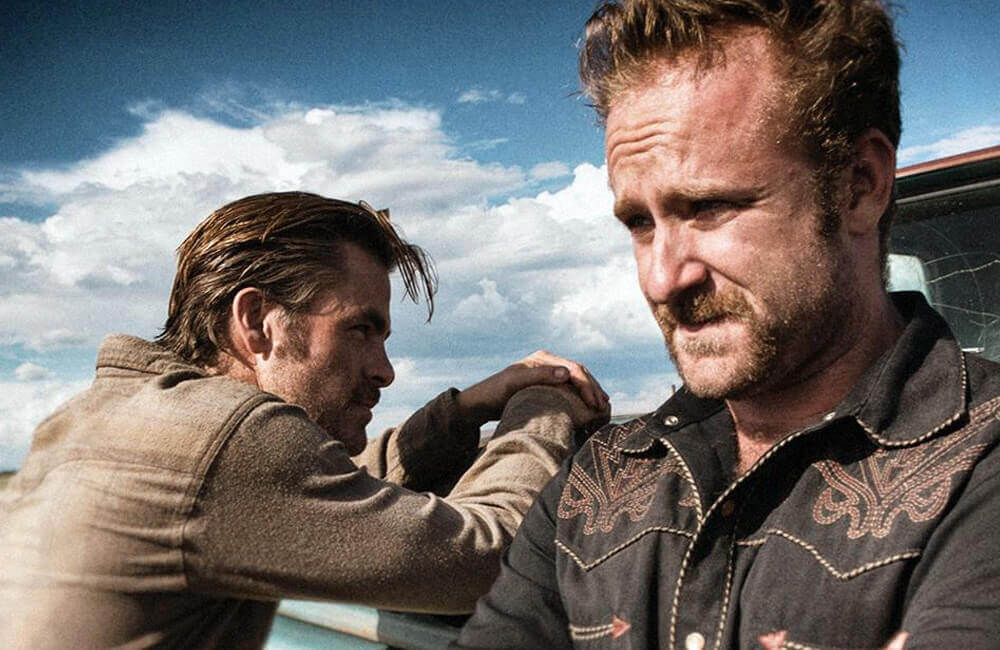 Hell or High Water is a crime drama with a heart that will make you laugh at times while still feeling the tension that arises from these characters' desperate situations. The movie won praise for revitalizing the western genre.
39. Near Dark (1987)
Production Cost: $5 Million
Near Dark is a 1987 movie that many people have overlooked because it doesn't have the same blockbuster appeal as other horror movies. The film was directed by Kathryn Bigelow and starred Bill Paxton, Jenette Goldstein, Lance Henriksen, Jenny Wright, and Adrian Pasdar.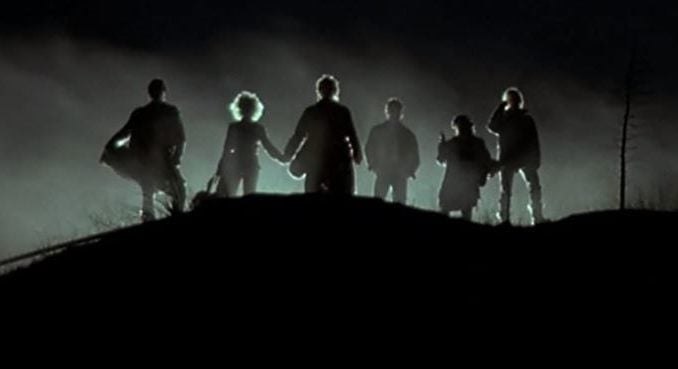 Near Dark tells the story of a small-town kid who is coerced into joining a traveling group of vampires after being bitten by a beautiful drifter. The film was released around the same time as Fright Night (1985) and The Lost Boys (1987). As we all know, many more vampire films ensued thanks to the influence of these classics.
40. Cheyenne Autumn (1964)
Production Cost: $4 Million
Cheyenne Autumn is a western directed by John Ford and released in 1964. The movie was filmed in Monument Valley, with many of the actors wearing authentic Native American attire. The movie tells the true story of a group of Cheyenne Indians and their struggle for survival.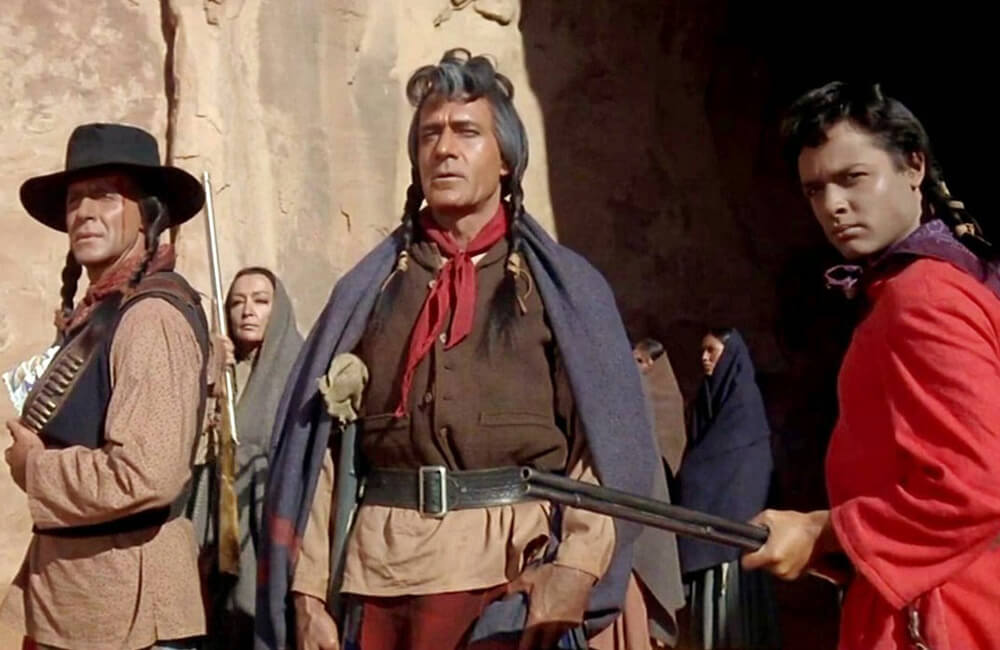 The film is another factual movie, reflecting the inhumane treatment of the native nations in the west. However, the movie did not do well at the box office, and Warner Bros. did not profit from it. While the film wasn't financially successful, it still was historic.