40 Vinyl Records That Are Now Worth a Fortune
Despite the popularity of music streaming services like Spotify, YouTube Music, and Apple Music, vinyl records have seen a remarkable resurgence in recent years. Vinyl record sales in the US even outpaced those of CDs in 2020, a feat that has not been seen since the 1980s.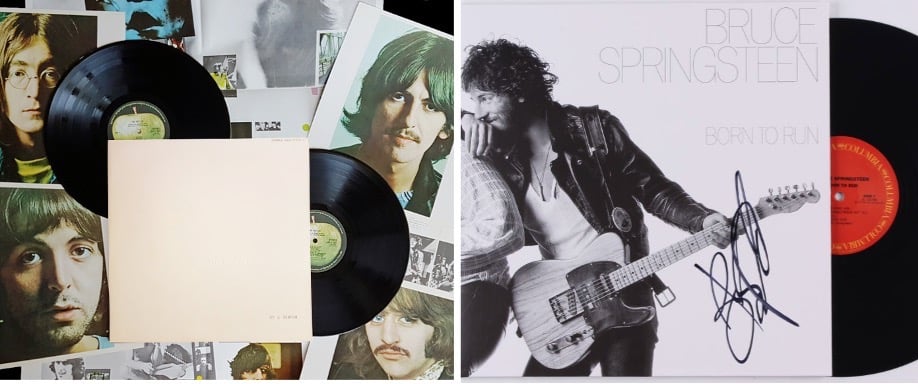 With vinyl records in such high demand, especially among younger music fans, there is an opportunity to make some serious money. There are hardcore collectors who are willing to shell out huge sums of cash just to get their hands on rare records, including limited releases, first pressings, or those with misprinted covers. If you have a few records lying around at home, you could be sitting on a gold mine!
Here are some examples of vinyl records that are now worth a fortune.
1. Abbey Road by The Beatles
Abbey Road is The Beatles' eleventh studio album. Though it initially received mixed reviews from critics, the album was an instant commercial success, and its cover – which features all four band members on a pedestrian crossing – has become one of the most iconic and imitated in music history.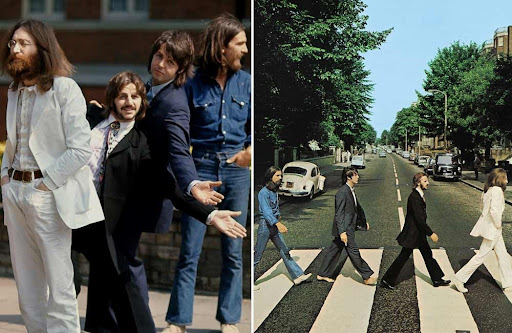 Millions of copies of this album remain in circulation today. However, the rare version with the yellow and black Parlophone Records label, gold sticker, and catalog number PPCS 7088, could easily be worth $4,000.
2. Queen Rocks by Queen
Queen Rocks, released in November of 1997, is a compilation album by the British rock band Queen. The album is rather unique as it does not follow the standard "greatest hits" format due to the inclusion of tracks that had never been released before, such as Put Out the Fire and Tear It Up.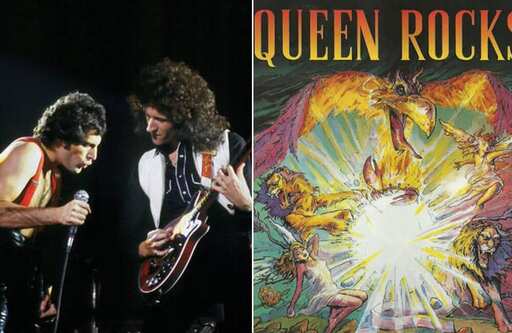 This album also includes the track "No-One But You" – one of the few Queen songs that don't feature Freddie Mercury – which makes it all the more unique. Rare vinyl copies of this album are now worth at least $1,400.
3. That's All Right by Elvis Presley
In 1954, a then-unknown Elvis Presley was taking a break from recording at Sun Studio in Memphis, Tennessee when he started singing That's All Right, originally written and recorded by blues singer Arthur Crudup. This caught the attention of producer Sam Phillips, who immediately decided to record it.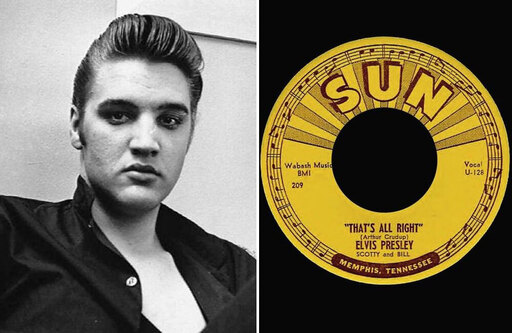 That's All Right would go on to become Elvis' debut single, paving the way for a successful music career in the years that followed. It is also believed to be one of the first rock and roll records ever made. Today, copies of the original pressing that are in mint condition are worth at least $4,000.
4. What's Going On by Marvin Gaye
Marvin Gaye's eleventh studio album, What's Going On, was released in May of 1971. The album, which featured tracks that explore themes of drug abuse, poverty, and violence, was a commercial and critical success. It is also widely regarded as one of the greatest albums of all time.
Original copies of the album, which include announcements of Motown releases on the inner sleeve, have been sold for $3,000. A recording of Gaye's 1972 live performance of the album at the Kennedy Center in Washington DC was released on vinyl for the first time in 2019.
5. The Next Day by David Bowie
In 2013, English musician David Bowie surprised fans and the media when he announced the release of The Next Day, his 24th studio album. Bowie had been secretly working on this album for two years at The Magic Shop and Human recording studios in New York City.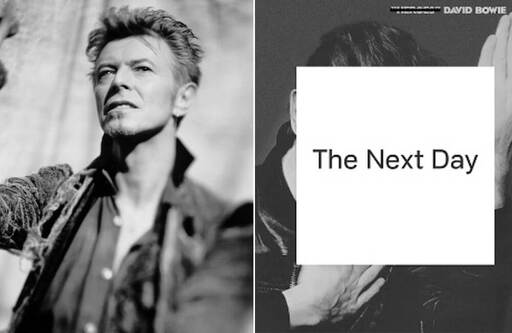 The Next Day was met with critical acclaim and was nominated for a Grammy in 2014. The album was also one of Bowie's last releases before he died of liver cancer in 2016. These days, an original pressing could fetch nearly $5,000.
6. Please Please Me by The Beatles
As one of the most influential bands of all time, it shouldn't be that surprising to see The Beatles more than once on this list. Please Please Me, their debut studio album, was released in 1963. The band, who had to rush to meet their deadline, managed to record seven songs in less than ten hours.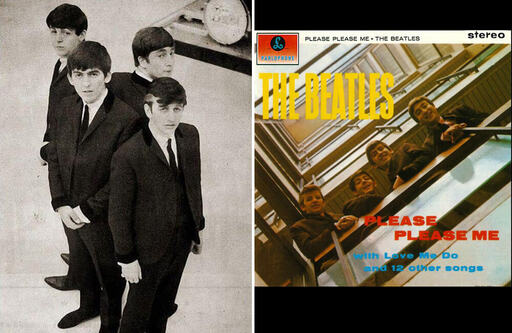 The first pressings are considered to be the rarest editions of this album and are worth at least $4,200. Both the mono and stereo versions are considered valuable, but the stereo version commands a higher price.
7. Hovas Vittne by ABBA
In January of 1981, ABBA recorded Hovas Vittne as a tribute to their manager Stig Anderson, who was celebrating his 50th birthday. Only 200 copies of the red vinyl were ever made, most of which were distributed to guests at Anderson's party.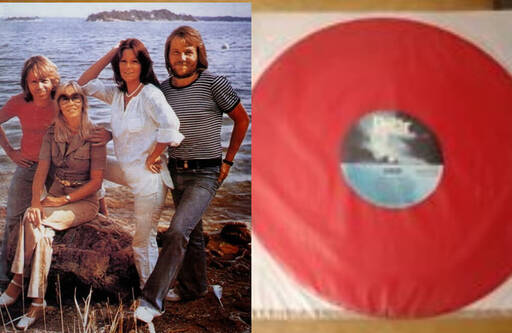 The record's side A featured the track Hovas Vittne (a pun on the Swedish name for "Jehovah's Witness" and Hova, Anderson's hometown) while side B had Tivedshambo. The record has since become a highly sought-after collectible and is now worth at least $3,500.
8. The Black Album by Prince
Shortly before The Black Album was set to be released in 1987, American singer-songwriter Prince decided to abandon the entire project, saying that he had a spiritual epiphany and was convinced that the record was "evil."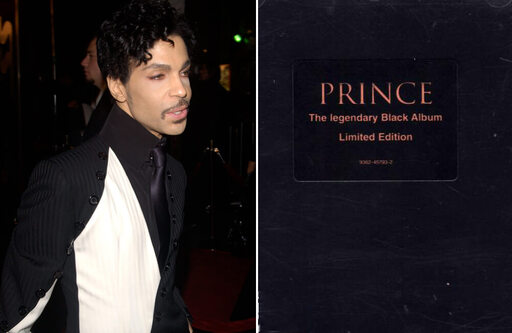 However, around 100 European promotional copies were already in circulation at the time, along with some American copies that would later be widely bootlegged. In 2018, an unopened American vinyl pressing was sold for $42,300. Not long after, an unsealed Canadian version was sold for $27,500.
9. God Save the Queen by the Sex Pistols
God Save the Queen by the Sex Pistols was released in 1977 during Queen Elizabeth II's Silver Jubilee. The song's lyrics, as well as its cover, became so controversial that the Independent Broadcasting Authority refused to play it, and the BBC called it an example of "gross bad taste."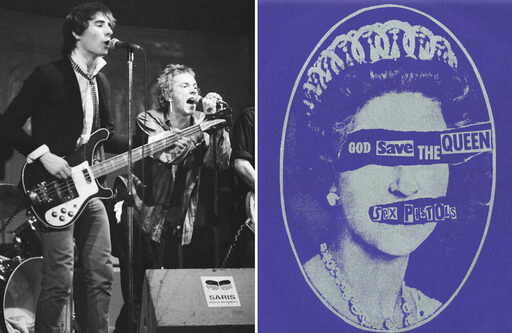 However, before signing to Virgin Records and releasing the controversial single, the Sex Pistols had originally been signed to A&M Records. The label dropped the band just days after they signed their contract due to their poor behavior, and promptly destroyed most of their copies of the single. One of the surviving copies with the A&M logo was sold in 2019 for £13,000.
10. Led Zeppelin by Led Zeppelin
Legendary English rock band Led Zeppelin released their debut album, Led Zeppelin, in 1969. The album, which contained a mix of original songs and covers of contemporary blues and folk songs, received mixed reviews from critics but was an immediate commercial success, reaching the top ten of album charts in both the US and the UK.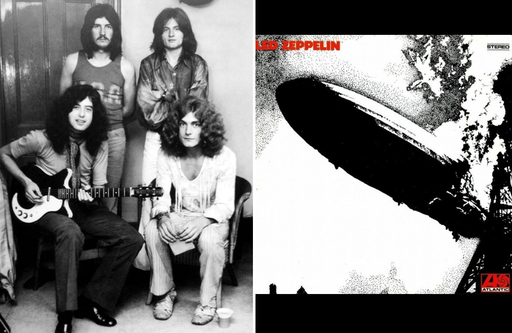 The original UK release of the album featured the band's name in turquoise lettering, while subsequent releases would have orange lettering. Those with turquoise lettering, if kept in good condition, can be sold for at least $1,000.
11. Born to Run by Bruce Springsteen
American singer-songwriter Bruce Springsteen, nicknamed "The Boss," released his third album, Born to Run, in 1975. The album was a critical and commercial success, and its title track became Springsteen's first top 40 hit, peaking at number 23 on the Billboard Hot 100.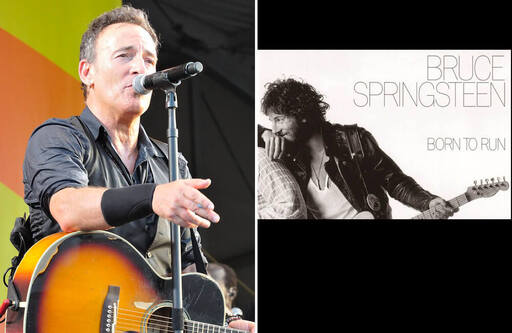 Born to Run is also included in the Rolling Stone list of the 500 Greatest Songs of All Time. Rare copies of the single have been sold for $5,500, while a working manuscript of the song was sold at Sotheby's in 2018 for $250,000.
12. I've Been Loving You by Elton John
I've Been Loving You, Elton John's 1968 debut single, has a rather interesting backstory. Bernie Taupin, an English-American lyricist, was originally credited for writing the lyrics. However, it would later be revealed that John had written it himself, but credited Taupin to help him earn his first publishing royalties.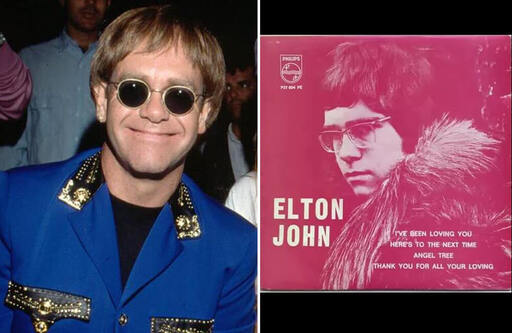 Copies of the single are rare as it was withdrawn shortly after it was released. An even rarer four-song EP (which includes I've Been Loving You and three other songs) that was released only in Portugal is worth around $5,000.
13. Love Me Do by The Beatles
Love Me Do, written by John Lennon and Paul McCartney, was The Beatles' debut single, released in 1962 in the UK, and in 1964 in the US. The single, which had P.S. I Love on You on the B-side, was a hit in both markets, peaking at number 17 and number one, respectively.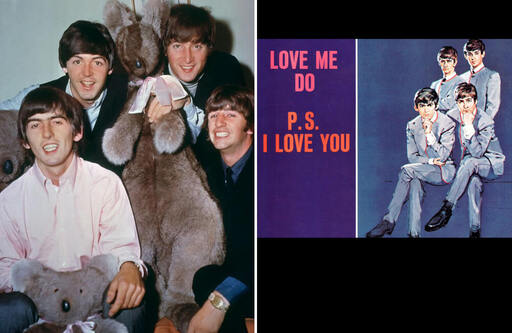 In 2017, a 7-inch single with Paul McCartney's name misspelled as "McArtney" (one of 250 in existence) was sold on Discogs for $14,757. In 2018, a second copy was sold on the same website for $10,553.
14. The Freewheelin' Bob Dylan by Bob Dylan
In 1963, American singer-songwriter Bob Dylan released his second studio album, The Freewheelin' Bob Dylan. Four songs were supposed to be taken out of the album shortly before its release, but a production error at the pressing plant led to those songs being included in some copies anyway.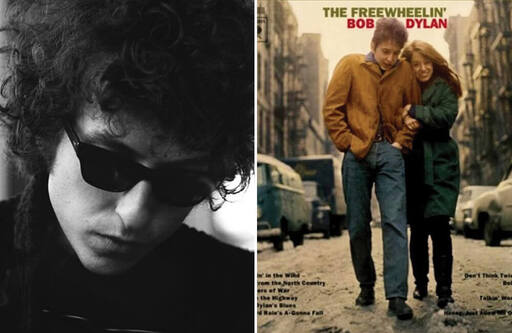 These copies of the original pressing – with serial numbers ending in -1A – are worth at least $35,000, making Freewheelin' one of the most valuable records in the US. There are only about two stereo copies and 20 mono copies believed to still exist today.
15. Rock 'n' Roll by Elvis Presley
Elvis Presley's debut album was released in 1956 as Rock 'n' Roll in the UK, and as Elvis Presley in the US. This came at a time when rock and roll was still considered unchartered territory for most record labels. However, the album was a huge success, becoming the first million-dollar pop album for RCA Victor.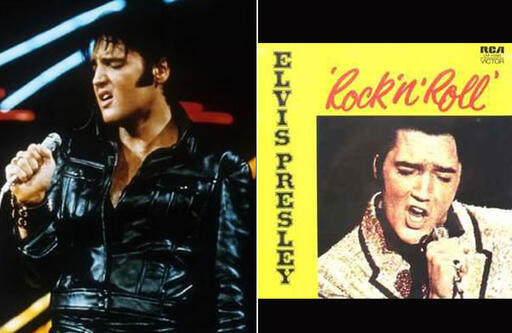 In 2003 and 2012, the album was ranked 56th on the Rolling Stone list of the 500 Greatest Albums of All Time. These days, a mint copy of the original pressing can be worth as much as $1,500.
16. Their Satanic Majesties Request by The Rolling Stones
Their Satanic Majesties Request, released in 1967, was The Rolling Stones' sixth studio album in the UK, and eighth in the US. The album's name is a play on the text "Her Britannic Majesty requests and requires…" that appears on British passports.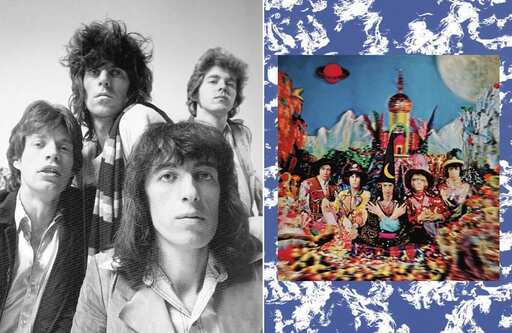 Unsurprisingly, the album became highly controversial. Critics also thought it was too similar to The Beatles' works at the time. Even members of the band itself would criticize and disavow the album in later years. Today, mint copies of the album are worth around $3,000.
17. Kind of Blue by Miles Davis
Miles Davis is regarded as one of the most influential and critically acclaimed jazz musicians of the 20th century. Davis would revolutionize jazz multiple times throughout his career and would release multiple albums and perform sold-out concerts around the world.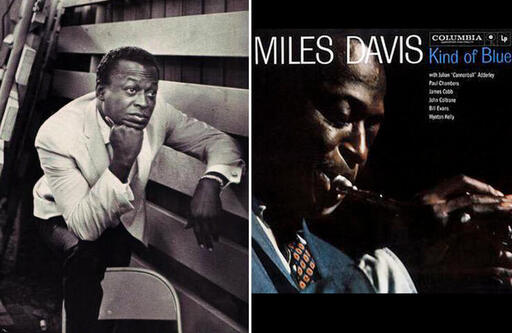 Kind of Blue, released in 1959, is Davis's most financially successful album and is considered by critics as the greatest jazz record of all time. An original pressing of this classic album is worth around $1,000 today.
18. The White Album by The Beatles
If you haven't been keeping track, this is The Beatles' fourth appearance on this list, and it certainly won't be the last! Their 1968 self-titled album, which later became known as The White Album, received rave reviews from critics and topped record charts in both the UK and the US.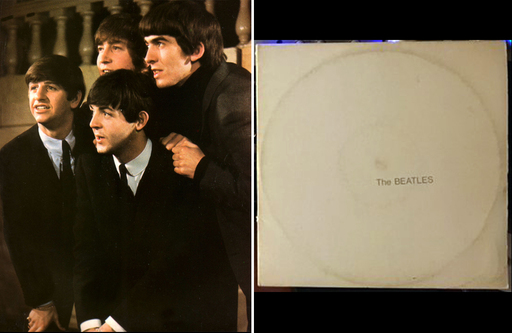 Ringo Starr held on to the very first pressing that had the serial number 0000001 for three-and-a-half-decades. This copy was eventually sold at a charity auction for a whopping $790,000. Meanwhile, other copies with low serial numbers are still worth five-digit figures.
19. Once Upon a Time in Shaolin by Wu-Tang Clan
The American hip hop group Wu-Tang Clan spent six years working on their seventh studio album, Once Upon a Time in Shaolin. Only one copy was ever pressed, which was later stored in a vault at the Royal Mansour Hotel in Marrakech, Morocco from 2014 to 2015.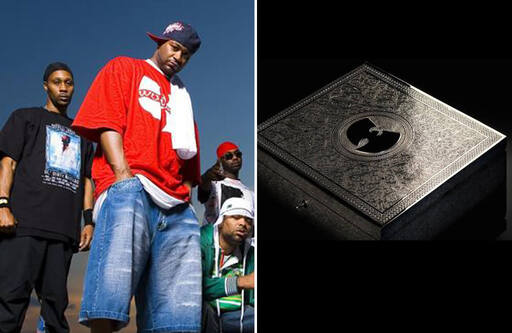 The album was auctioned through the online auction house Paddle8 in 2015. The winning bidder was the American hedge fund manager Martin Shkreli, known for his involvement in the Draprim price hike controversy. Shkreli bought the album for $2 million, making it the most expensive work of music ever sold.
20. Bleach by Nirvana
Two years before they gained widespread recognition for their highly successful 1991 album Nevermind, American rock band Nirvana released Bleach, their debut studio album. The album, which had the singles Love Buzz and Blew, failed to chart upon initial release, but was widely praised by critics.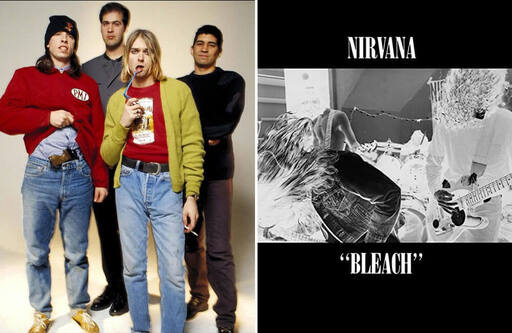 Bleach had just 1,000 copies pressed initially. These originals – with their distinct white color – are worth up to $2,500. The third pressing with a 7" blue vinyl and a 12" red and white vinyl had 500 copies and is worth around $1,100.
21. Double Fantasy by John Lennon and Yoko Ono
Double Fantasy, released in November of 1980, was a collaboration between John Lennon and his wife, Yoko Ono. On December 8th, 1980, a man named Mark David Chapman asked Lennon to sign his copy of the album just as Lennon was entering his apartment building in Manhattan. Chapman then fired four shots at Lennon, who died minutes later.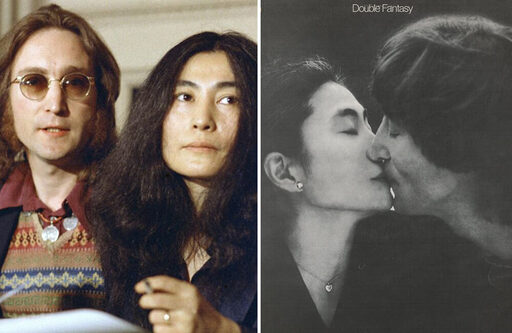 Chapman's copy of the album, which had Lennon's signature and Chapman's fingerprints, was sold at an auction in 1999 for over $400,000. The copy was put up for auction again in 2020, this time valued at over $1.5 million.
22. Diamond Dogs by David Bowie
David Bowie released several albums throughout his career. Among his most beloved works is the 1974 album Diamond Dogs. Its lead single, Rebel, Rebel, is considered by many publications to be one of Bowie's greatest works.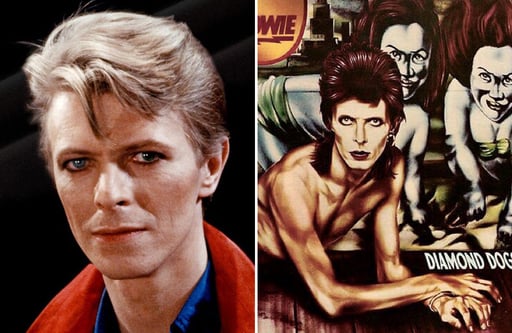 The album's original cover, which depicted Bowie as a half-man, half-dog hybrid, was painted by Belgian artist Guy Peellaert. Bowie's record label thought that the cover – which showed the Bowie-dog hybrid's genitals – would be too controversial, and had it airbrushed before release. Some unedited originals would later be sold for up to $3,500.
23. 'Till There Was You by The Beatles
In 2016, a 10-inch acetate of a 1962 recording of Till There Was You and Hello Little Girl by The Beatles was sold for £77,500. The vinyl record commanded such a high price as it was the band's first-ever pressing. It also had the handwriting of Brian Epstein, the so-called "Fifth Beatle."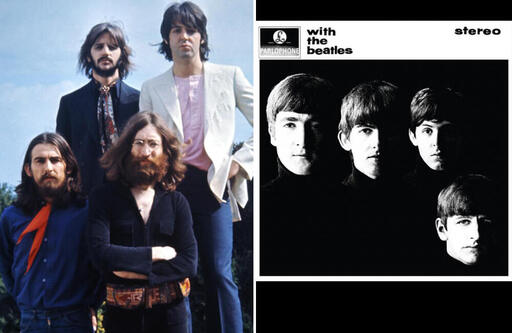 Brian Epstein was an entrepreneur who was the band's manager from 1961 until 1967. Epstein played a key role in The Beatles' rise to fame in both the UK and abroad. He is also responsible for coming up with The Beatles' signature clean-cut look with identical suits and haircuts.
24. Pride (In the Name of Love) by U2
Pride (In the Name of Love) was the second track in Irish rock band U2's 1984 album The Unforgettable Fire. The song, which made references to the assassination of American civil rights activist Martin Luther King Jr., received mixed reviews but was a major commercial success.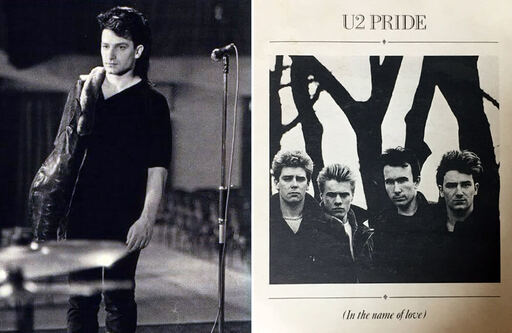 Copies of the single exist everywhere, but the Australian edition on translucent vinyl, in particular, is a rare collector's item. Only 50 copies are believed to exist, and only a handful have surfaced over the years. These copies are worth up to $9,000.
25. Spirit in the Night by Bruce Springsteen
Spirit in the Night is Bruce Springsteen's second single from his 1973 debut album Greetings from Asbury Park, N.J. Though met with critical acclaim, neither the single nor the album sold well initially. It wasn't until the release of Springsteen's third album Born to Run that sales began to pick up.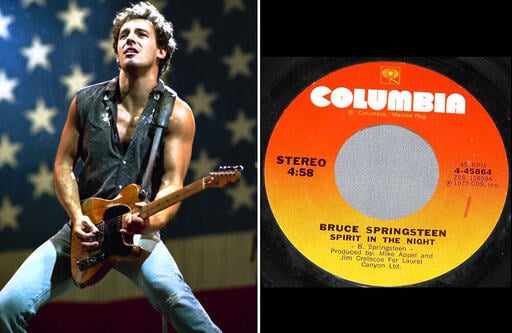 Only a limited number of copies of the single were pressed, making them a valuable collector's item. Promotional copies are worth a few hundred dollars, while first pressings are said to be worth $5,000.
26. Live at Third Man Records by Billie Eilish
Billie Eilish, the youngest performer on this list, is an American singer-songwriter best known for her 2019 hit single Bad Guy. She first gained public attention in 2015 following the release of her debut single Ocean Eyes. She has since received numerous awards, including seven Grammys and three MTV VMAs.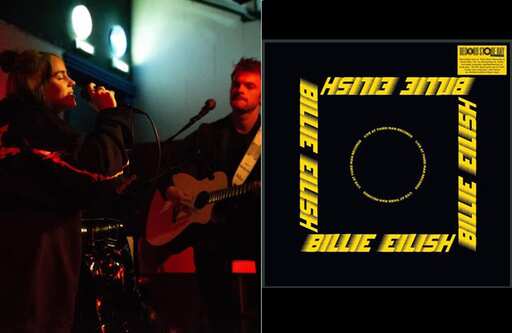 In 2019, Eilish released a vinyl-exclusive live album, Live at Third Man Records, with five tracks on the A-side and another five tracks on the B-side. Eilish painted the covers herself, and around 220 copies with her handprints and footprints are valued at around $2,300.
27. That'll Be the Day by The Quarrymen
Before John Lennon, Paul McCartney, and George Harrison teamed up with Ringo Starr to form The Beatles, they were part of another band called The Quarrymen. One of the band's earliest works was a cover of Buddy Holly's That'll Be the Day, which they recorded in 1958.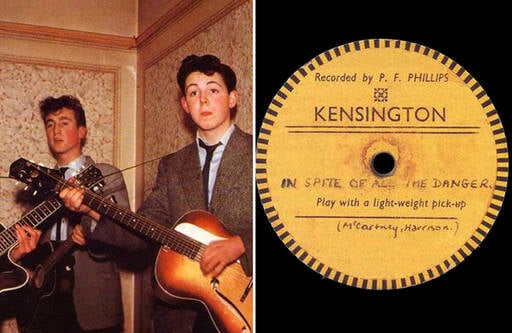 The recording was never released, and only 50 copies of it were pressed – all of which were distributed to Paul McCartney's friends and family. These copies are now worth an estimated $3,500.
28. Xanadu by Olivia Newton-John and Electric Light Orchestra
The 1980 musical fantasy film Xanadu starring Olivia Newton-John may have been a box office failure, but its title song, sung by Newton-John, was a huge success. It reached the top of the charts in several countries and was certified Silver by the British Phonographic Industry.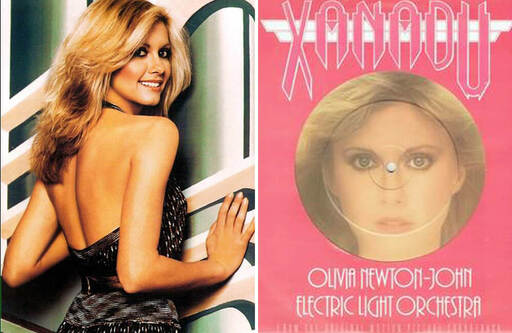 When the single was released, Newton-John reportedly hated the way she looked on the cover and ordered all copies to be destroyed. Around 20 to 30 survived, and these rare copies are now worth an estimated $9,100.
28. Sgt. Pepper's Lonely Hearts Club Band by The Beatles
Sgt. Pepper's Lonely Hearts Club Band is The Beatles' eighth studio album, released in May of 1967 in the UK, and in June of that same year in the US. The album was a commercial and critical success, and its release is seen as a defining moment in 60s pop culture.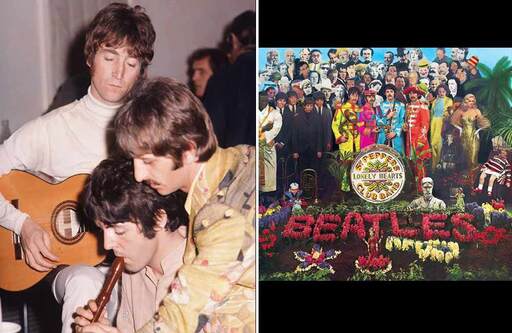 In 2013, a copy of the album signed by all four band members was sold for $290,500, far exceeding the $30,000 estimated price for the rare record. According to reports, the album was purchased by an unnamed buyer in the US Midwest.
30. Speedway by Elvis Presley
Speedway, released in 1968, is the 17th studio album made by Elvis Presley. It served as the soundtrack to the movie of the same name in which Elvis played a racecar driver. Nancy Sinatra, daughter of legendary crooner Frank Sinatra, was his co-star.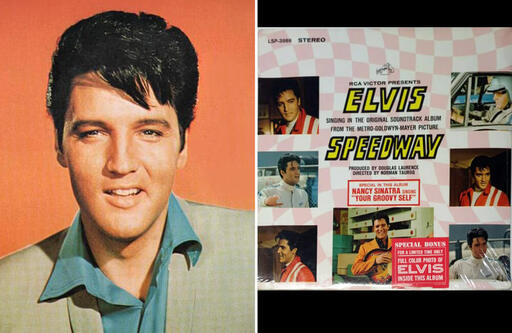 Unfortunately, the soundtrack album was a commercial failure, with fewer than 100,000 copies sold. However, it would later prove to be more valuable as copies of the album became harder and harder to find. Today, an unopened copy with the red sticker still placed on the shrink wrap could be worth $5,000.
31. Yesterday and Today by The Beatles
In 1966, The Beatles released Yesterday and Today, their twelfth US album. The album is best remembered for its original cover, which showed the band's members holding headless baby dolls and covered in raw meat. This album would become known as the "butcher cover."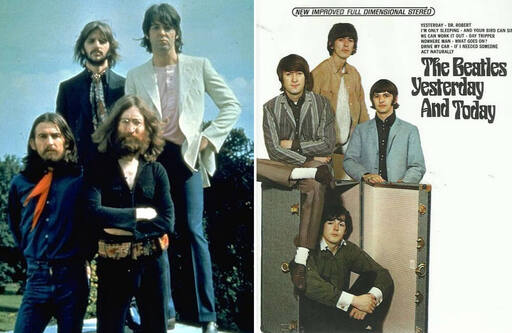 Facing backlash, the band's record label withdrew all copies of the album and replaced its cover with one that showed the members posing with a travel trunk. In 2019, a signed copy of the album with the butcher cover was sold at auction for $234,000.
32. Street Fighting Man by The Rolling Stones
Street Fighting Man by The Rolling Stones was released in August of 1968, just as anti-war protesters were clashing with police at the 35th Democratic National Convention in Chicago. Radio stations refused to play the highly political song, worried that it would incite further violence.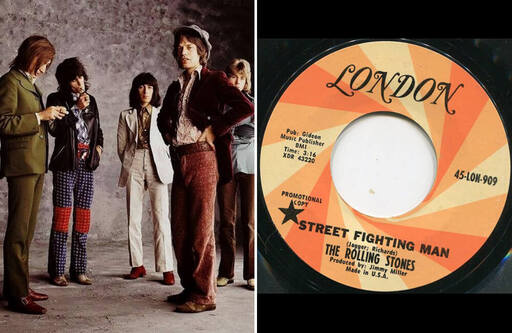 Its original cover, which showed police officers standing over injured protestors, also worried the band's record label and ordered all copies of the single destroyed. However, 18 survived. One of these copies was sold in 2011 for $17,000.
33. Never Mind the Bollocks, Here's the Sex Pistols by the Sex Pistols
Never Mind the Bollocks, Here's the Sex Pistols, released in 1977, is the Sex Pistols' only studio album. At the time of its release, the Sex Pistols had already been involved in numerous controversies and were even banned from performing in parts of Britain. The use of the word "bollocks" on the album title was also considered scandalous at the time.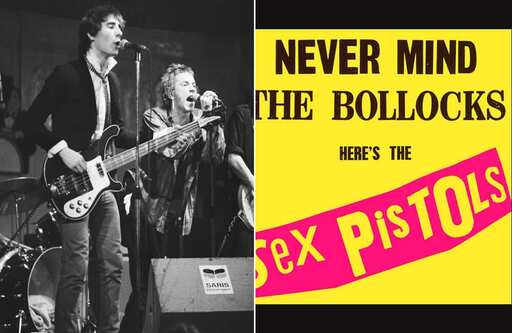 Fortunately, the album managed to debut at number one on the UK Album Charts, due in part to the controversy surrounding it. It was a best-seller for about a year, and would also be certified platinum by the RIAA. Vinyl copies of the album would later be sold for as much as $3,500.
34. Waltzes by Johann Strauss, Jr. by the Century Symphony Orchestra
Johann Strauss, Jr. was an Austrian composer who is credited for popularizing the waltz in Vienna in the 19th century. In 1958, the Century Symphony Orchestra covered a few of his compositions and released a vinyl album called Waltzes by Johann Strauss, Jr.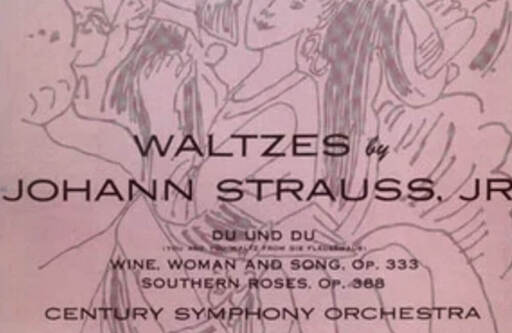 The album cover was drawn by a then-unknown Andy Warhol, who would later become one of the 20th century's most famous artists. Only seven copies of this record exist, one of which was sold in 2012 for $5,500. Another copy is on display at the Andy Warhol Museum in Pittsburgh.
35. Can I Sit Next to You, Girl by AC/DC
Can I Sit Next to You, Girl, released in July of 1974, is the debut single of the Australian hard rock band AC/DC. The single had lead vocals performed by Dave Evans, who briefly sang for the band from 1973 to 1974 before being replaced by Bon Scott.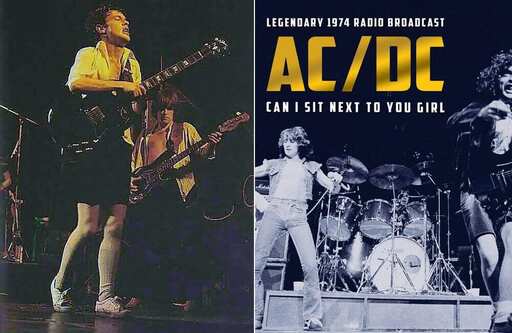 The single was a huge success in Australia and New Zealand, peaking at number 50 on the ARIA Charts. It also remains to be one of the most in-demand AC/DC singles. Rare copies – particularly those with catalog number AP-10551, have been sold at auctions for as much as $3,000.
36. Stormy Weather by The Five Sharps
The Five Sharps was a short-lived doo-wop group best known for their 1952 recording of the song Stormy Weather. The group was first spotted in 1952 by a producer, who then invited them to his studio to record songs. Recording took the entire day, but the group was only paid in soda and hot dogs. When their version of Stormy Weather was released, sales were so poor that the group felt compelled to buy their own copies.
Copies of the single would be lost over the years. Today, only three 78 rpm copies are known to have survived, making it one of the rarest records in existence. The record is now worth up to $20,000.
37. Alcohol and Jake Blues by Tommy Johnson
Tommy Johnson was a Delta blues musician known for his falsetto voice and distinct guitar playing style. He recorded multiple songs throughout the 1920s and 1930s and remained a popular performer until his death in 1956. Johnson's style would later influence other blues singers, including Howlin' Wolf and Robert Nighthawk.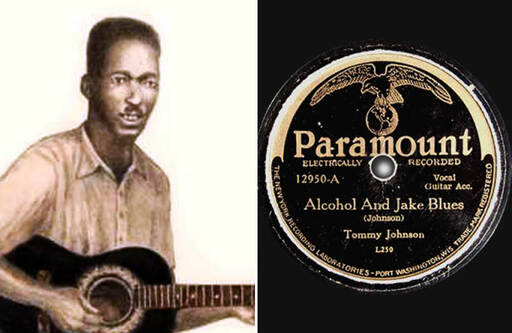 In 2013, record dealer and collector John Tefteller paid $37,100 for a rare copy of Johnson's 1930 single Alcohol and Jake Blues. Tefteller would later admit that he already owned a similar copy but he wanted another one that was in much better condition.
38. The One by Foo Fighters
The One was a 2002 song by the American rock band Foo Fighters. It was used in the soundtrack of the 2002 comedy movie Orange County, which starred Jack Black and Colin Hanks. The retail single was released only in Australia and New Zealand and was only made available in the US and the UK via import.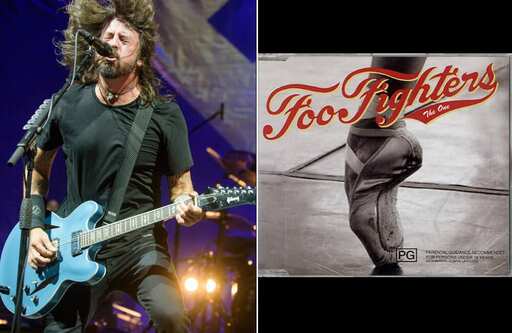 Just six copies of the record – including one 12" vinyl and one 7" vinyl – are known to exist in the UK, making it a highly sought-after collector's item. If you have a copy lying around somewhere, this could now be worth up to $1,898.
39. Stonewall by Stonewall
If you've never heard of this musical act before, you're not alone. Stonewall was an obscure rock band whose only album had been pressed without their consent by Tiger Lily Records as part of an elaborate tax scam by Morris Levy, the company's owner. Levy would later be convicted of extortion in 1990.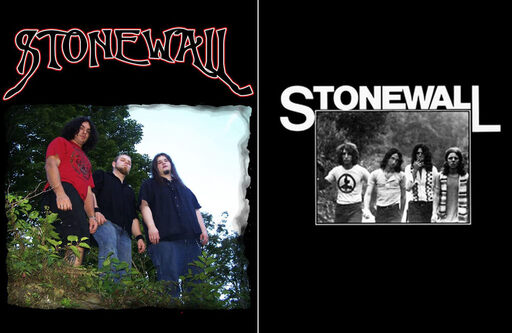 Most copies of Stonewall's 1976 eponymous album were thrown away by the record label, though some had made it into the hands of some eager buyers who had learned of the record's backstory. One copy of the album was even sold for $14,000.
40. Hank Mobley by Hank Mobley
In 2015, a copy of jazz musician Hank Mobley's 1957 self-titled album was sold on eBay for $11,191.63, making it one of the most expensive jazz records ever sold. This was one of about 300 to 1,000 copies of the first pressing that had two different addresses of the record company, Blue Note Records, printed on each side of the label.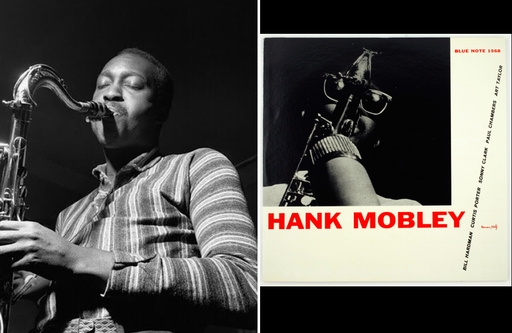 Blue Note Records had reportedly run out of labels while making copies of the album. As a result, one side of the label had the address "47 West 63rd NYC," while the other had "47 West 63rd New York 23."