Ever Wondered How Celebrities Look When Gender-Swapped? You're In Luck!
Have you ever wondered what your favorite celebrities would look like if they were the opposite sex? People are often drawn to certain celebrities due to their iconic looks, but what if you make their facial features more feminine or masculine? Advancements in AI technology have made it possible for us to find out for ourselves.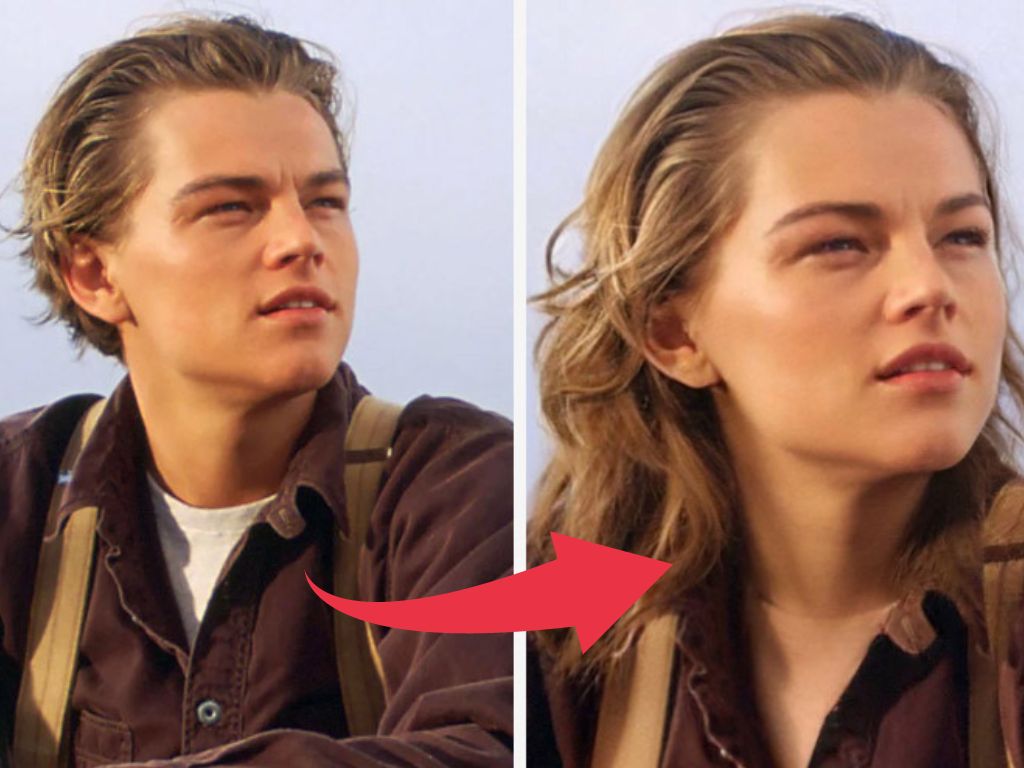 Apps like Snapchat and FaceApp have filters that allow users to see what they would look like as the opposite sex. While many people have used this feature on themselves, others have used photos of celebrities to see how they would appear as either men or women. Read on to find out how some of your favorite celebrities would look!
Angelina Jolie
As one of the world's most famous actresses and the former half of Brangelina, Angelina Jolie is no stranger to the spotlight. Her success and striking good looks have made her easily recognizable all over the world, and it does seem like that this would still be the case even if she were a man.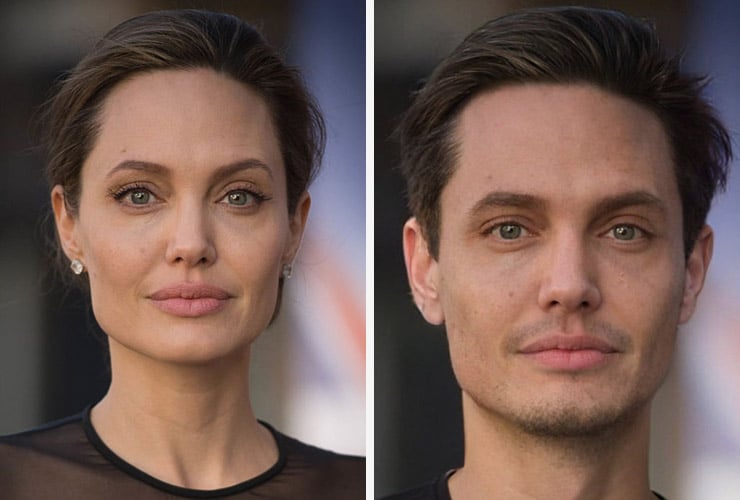 Angelina Jolie's male alter-ego has all the features that would make him a head-turner. If we were to guess what his profession would be, we'd say modeling! It's not that difficult to imagine him strutting down the catwalk at fashion shows in New York, Paris, or Milan.
Johnny Depp
Some celebrities have been blessed with amazing bone structure, and Johnny Depp is one of them. The photo below clearly shows his perfectly-chiseled jaw and cheekbones, features that would also work to his advantage if he were a woman.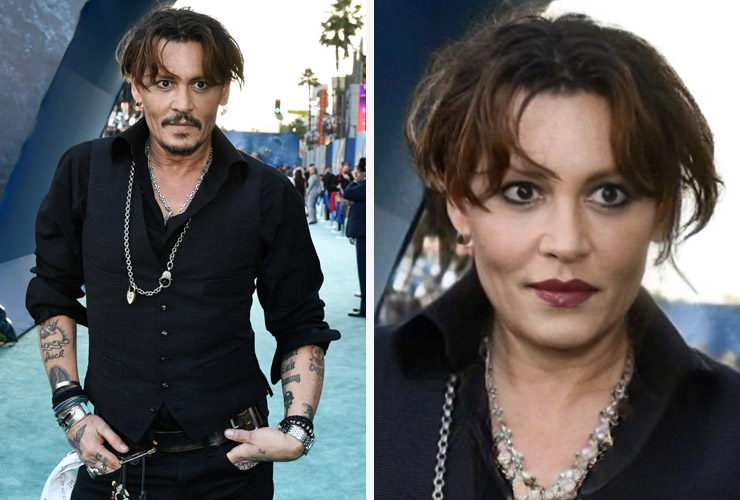 Depp's female alter-ego wouldn't seem out of place on the big screen and on television. Assuming that she would be just as insanely talented as Johnny, there's absolutely no reason for her to not achieve the same level of success!
Will Smith
We're in a bit of a pickle here. We just can't help but try to come up with a clever name for the gender-swapped superstars on this list. For Will Smith, the answer is obvious – a little too obvious, as a matter of fact.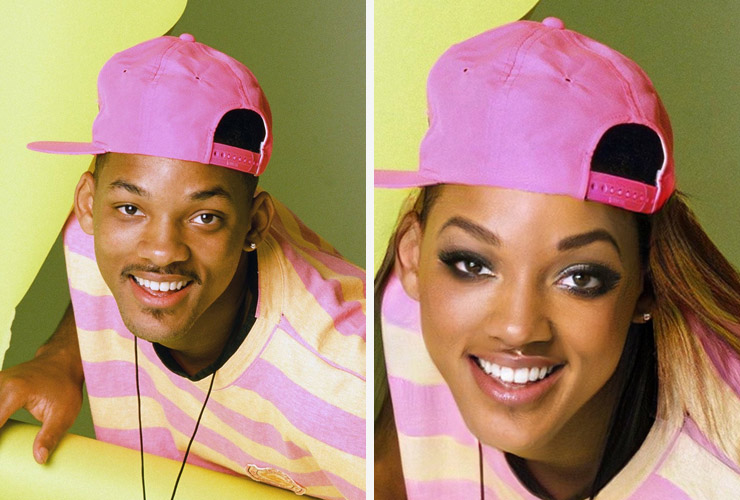 We'd obviously name her Willow Smith, though the name has already been taken by Will's daughter. Willamina, perhaps? What about Willene? Or Wilma? Whatever the case may be, we're pretty sure Will Smith's female alter-ego would be just as successful!
Leonardo DiCaprio
Only a few actors have received as much praise as Leonardo DiCaprio. No matter which performance you choose from his filmography, you're sure to discover something worthy of an Oscar nomination. Even though Leo was snubbed by the Oscars for years, there was never any doubt in his fans' minds whether he deserved the highest accolades.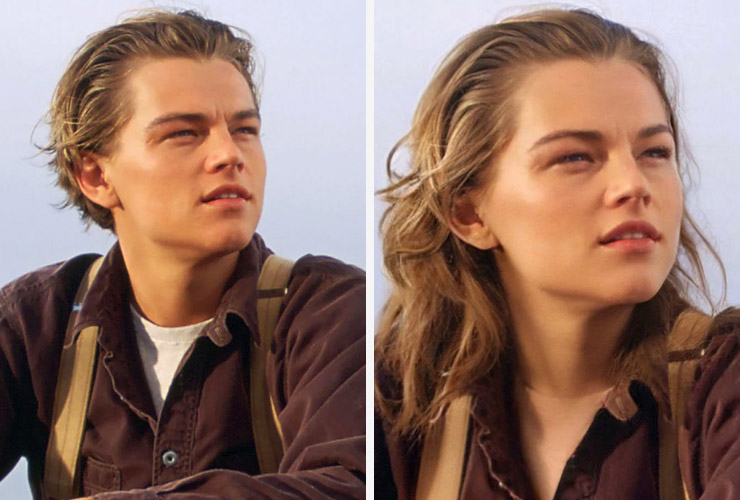 Leo has been famous since his youth, not only for his acting abilities but also for his good looks. His female alter-ego doesn't look too bad, either! We can definitely imagine her starring in a rom-com or perhaps even a dystopian film geared towards young adults.
Drake
While we all know Drake these days as a rapper and singer – one of the most popular ones, in fact – he actually got his start on Canadian television at age fifteen, when he played Jimmy Brooks on the hit teen drama series Degrassi: The Next Generation.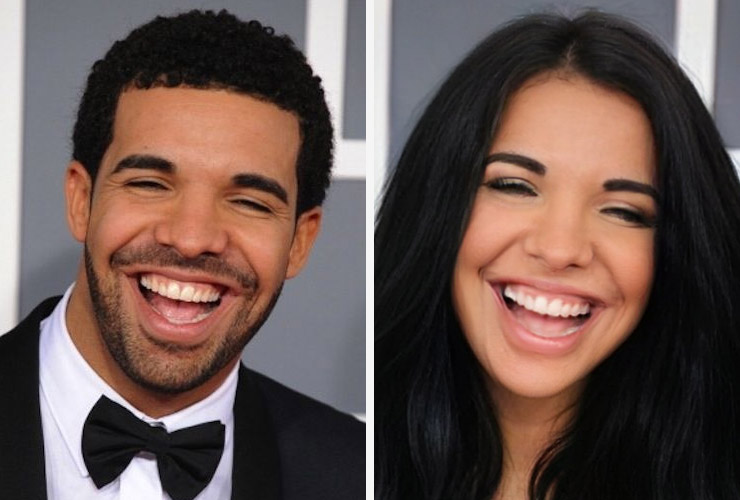 If you've ever wondered what Drake would look like as a woman, we can visualize that, more or less, using FaceApp. Drake without the beard and with heavy mascara looks absolutely stunning!
Britney Spears
Britney Spears is without a doubt one of the most iconic pop music artists of all time. Britney altered people's perceptions about pop music when she burst onto the scene in the late 90s. Her influence may even still be heard in some of today's biggest radio hits and, quite surprisingly, in the underground music scene.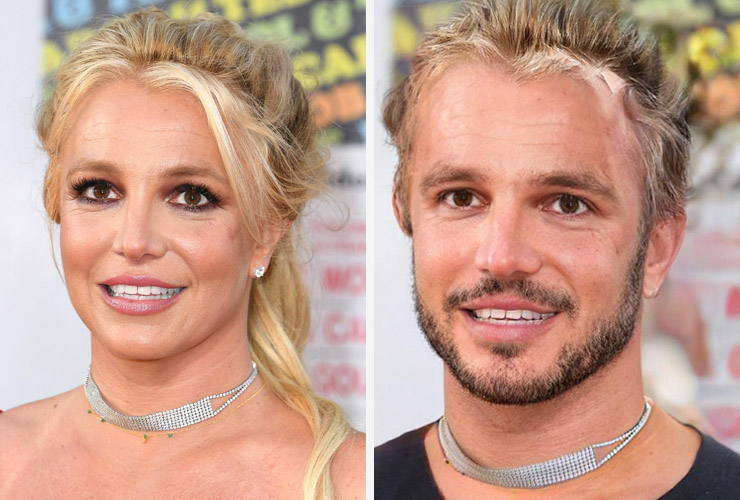 Britney was also a symbol of feminine beauty in her day, so it's quite amusing to see what she looks like as a man. Britney's personality definitely pops through here! However, we can't help but wonder whether her behavior in the late 2000s would have been called "letting loose" rather than "crazy" had she looked more like the guy on the right.
Jennifer Lopez
Jennifer Lopez is a true superstar, but she didn't get to where she is now by accident. She worked incredibly hard to get this far, showcasing her abilities as a singer, dancer, and actress. Jenny from the Block probably never would have anticipated she'd be this famous, but J-Lo's success is undeniable.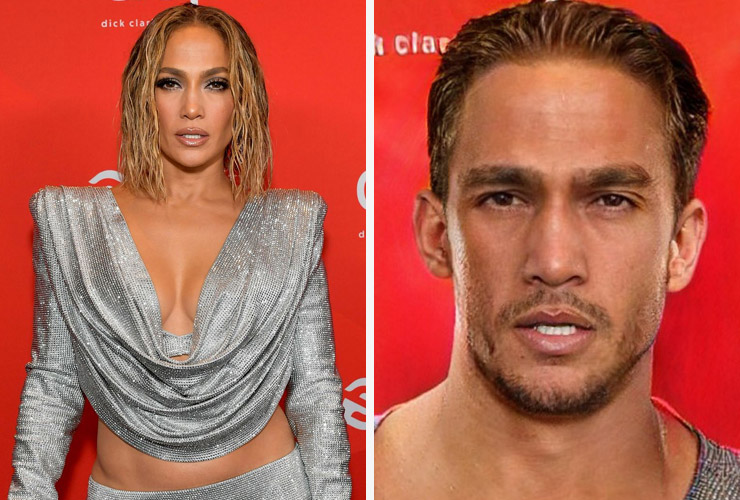 However, things would probably have turned out differently had she been the opposite gender. J.Lo may look beautiful for a mother in her fifties, but all the makeup in the world wouldn't save her if she were a man.
Conor McGregor
Mixed martial arts doesn't always receive the same level of attention as other sports in the United States. Conor McGregor, however, is one MMA star who has certainly made a name for himself. He may already be retired, but there's no denying that he left a lasting impression on fans during his career.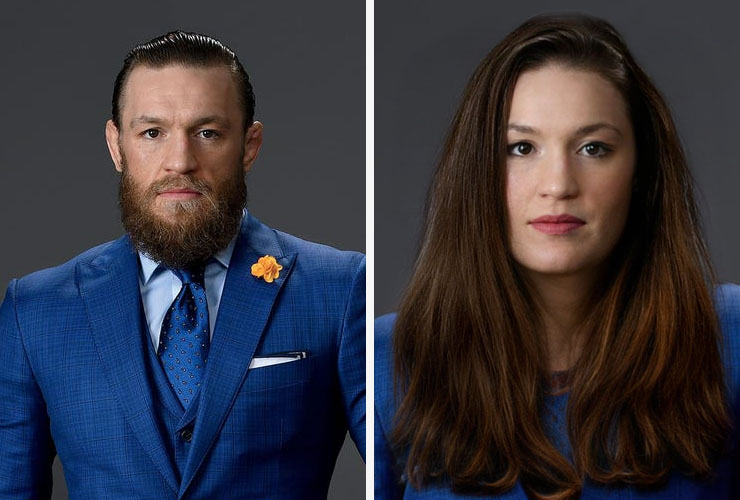 We don't believe he would have had the same impact had he been born a woman, though. His female alter-ego appears to be a bit more restrained, but we're pretty sure she's got some fire in her, too.
Chris Hemsworth
The Hemsworth brothers are some of Hollywood's most well-known siblings. Liam and Chris have both done a fantastic job making a name for themselves in the industry. The former has starred in a number of romantic movies, while the latter is best known for his role as Thor in several Marvel movies.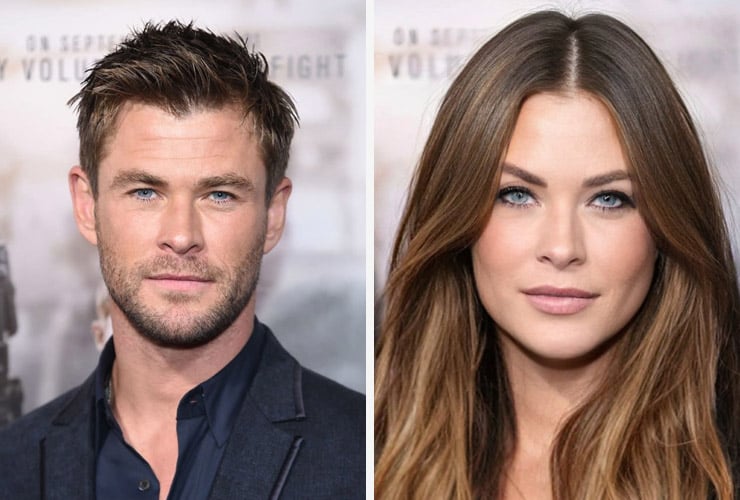 But what if the Hemsworth brothers were the Hemsworth sisters instead? Just take a look at Chris's female alter-ego – she is gorgeous! This should come as no surprise, though, because everything about Chris is perfect.
Taylor Swift
Taylor Swift may be known more as a pop artist these days, but older fans will surely remember her days as a country singer! Taylor may not have developed the platform that allowed her to widen her horizons had it not been for her previous music.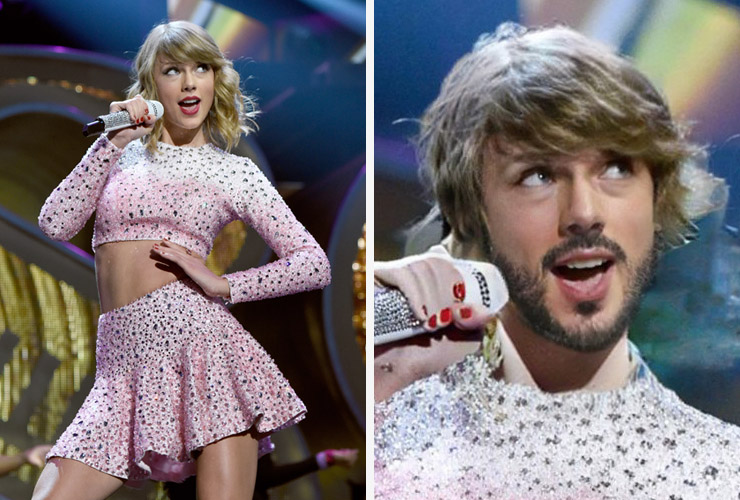 Taylor probably wouldn't have explored other genres had she been born a man, though. Her male alter-ego definitely has the look of a typical male country singer. However, unlike Taylor, he'd probably be criticized a lot less for writing songs about his exes.
Ellen DeGeneres
Despite all the controversy surrounding her, there's no denying that Ellen DeGeneres is one of America's most popular talk show hosts. Her on-screen zeal is contagious, and her candor about her personal life has undoubtedly helped influence Americans' attitudes towards LGBTQ rights.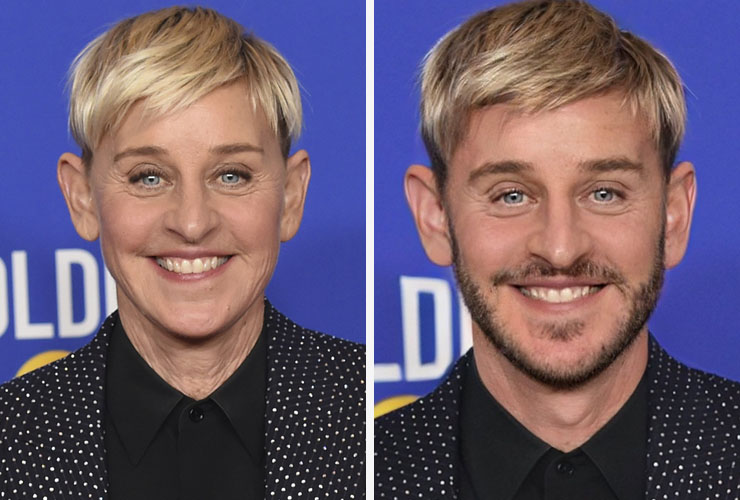 We can't really say whether Ellen's show would have been just as popular had she been a man. However, we're confident that her male alter-ego would have given it his all. Like Ellen, there's no way he would give up that easily!
Eminem
Rappers come and go, but one artist who has managed to stay relevant for decades is Eminem. A once-bullied dropout, Eminem has since become one of the most well-known hip-hop artists in the world.
Eminem's success has come with its fair share of criticism, but Eminem isn't the type of person that would apologize for courting controversy. We don't think things would have been any different if he'd been born a woman, either. His female alter-ego certainly doesn't look like she has the time to deal with other people's funny business! 
Billie Eilish
The fact that Billie Eilish has managed to accomplish so much in just a few years is nothing short of amazing. She already has five Grammys under her belt at such a young age, including one for each of the four major categories. This young star's future certainly looks bright!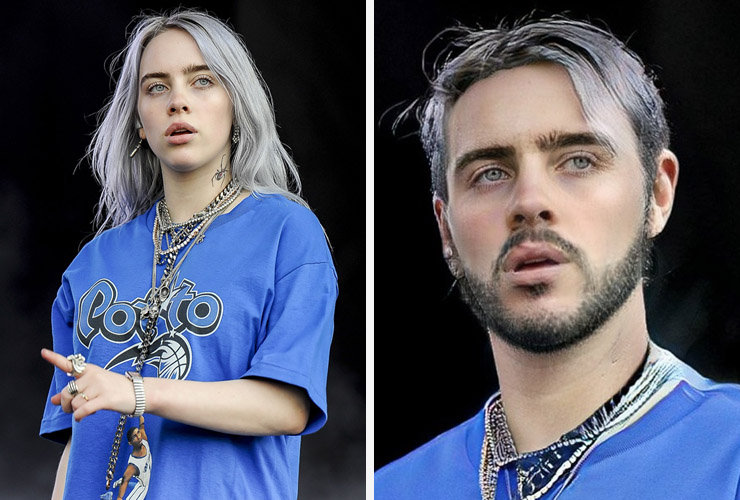 As for her male alter-ego? We think he'd have a successful career as a musician, too! His sound, however, seems to lean more toward punk rock, so we're not too sure whether he'd reach the same level of mainstream success as Billie.
Gordon Ramsay
Gordon Ramsay's female alter-ego looks exactly how we imagined it! This is without a doubt one of the more impressive gender swaps we've seen so far.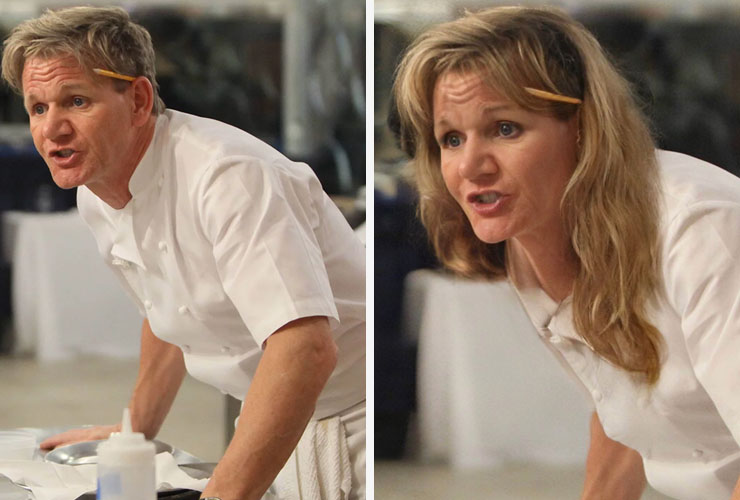 We don't think this version of the world-famous chef and television personality would be quite as irritable as the original, but we're sure she has some fire in her, too. We're also not sure whether she'd make a living out of cooking and screaming at people, but whatever her profession may be, she certainly looks ready to tackle whatever challenges come her way!
Selena Gomez
Selena Gomez certainly would have looked the same had she been born a man, only with slightly thicker eyebrows and shorter hair. Selena puts a lot of effort to appear presentable for the red carpet, so her male counterpart would likely put more effort into his appearance as well.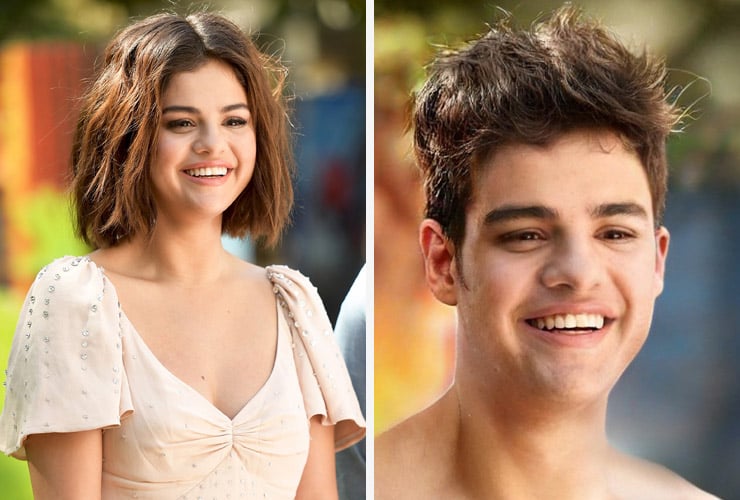 Selena's male alter-ego also looks a lot closer to her real age. Selena seems to be defying the laws of aging – we just can't get over how young she looks! She definitely looks like she'll be 17 for the rest of her life!
Justin Timberlake
Justin Timberlake has had quite a successful career, both as a member of NSYNC and as a solo artist. His abilities as a performer have taken him far, and his acting skills have taken him to even greater heights.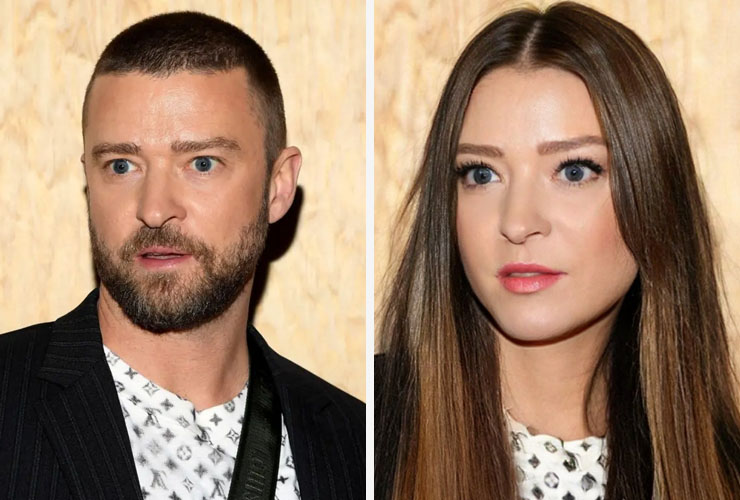 Of course, if Timberlake had been born a woman, he never would have had the opportunity to join a boy band. However, we think his female alter-ego still has what it takes to become a superstar. Having the looks and the talent certainly goes a long way in Hollywood!
Keanu Reeves
The world could certainly use more people like Keanu Reeves! The actor has a reputation for being one of the nicest people in Hollywood, with many people who've had the opportunity to work with him describing him as "too good for this world."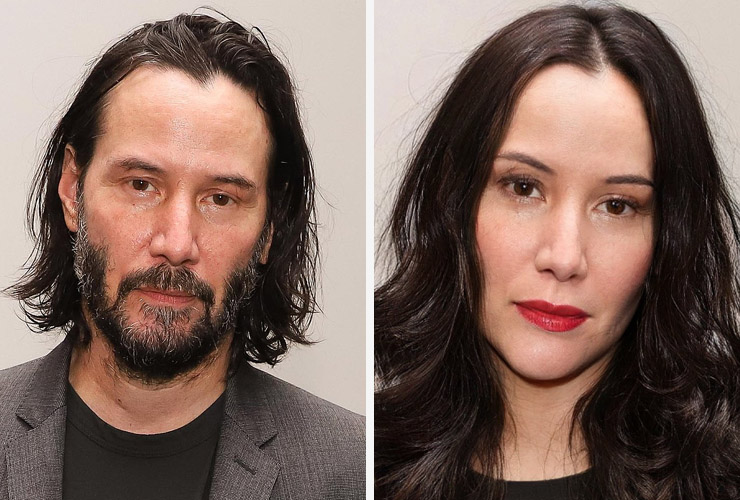 People like Keanu are a rare breed, especially in Hollywood. He definitely seems like a breath of fresh air! We'd hope that would still be the case if he were born a woman. If Keanu's welcoming smile is any indication, we believe the answer is yes!
Kylie Jenner
The Kardashians and Jenners have made a fortune selling things like cosmetics and clothing, and for simply being the type of people many people aspire to be. Kylie Jenner, in particular, has been incredibly successful, becoming a self-made billionaire in her early twenties.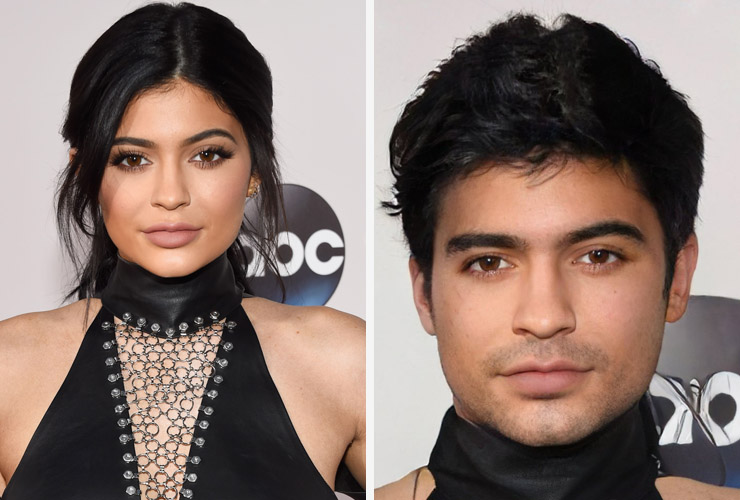 We're not sure if her male alter-ego has what it takes to be just as successful as an entrepreneur. While he definitely looks like a member of the family, he seems to be more of a Rob than a Kylie. He could probably try modeling like Kendall, or be an athlete like Caitlyn!
The Rock
Not everyone can be successful in two very distinct fields like Dwayne "The Rock" Johnson. After eight years as a professional wrestler for the World Wrestling Federation (WWF, now called the WWE), The Rock decided to try his luck as an actor.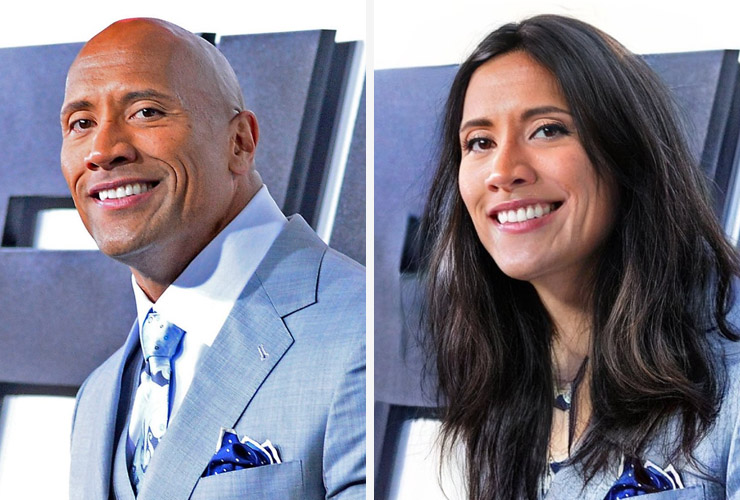 Would he have been able to accomplish so much if he had been born a woman?  We believe so! Except for the hair, his female alter-ego looks just like him. She's probably just as powerful and charismatic too.
Margot Robbie
You can see how lovely Margot Robbie is as a woman, so it shouldn't be surprising to see that she would be similarly attractive as a man. Margot's sparkling blue eyes are just so spectacular! She is indeed undeniably flawless.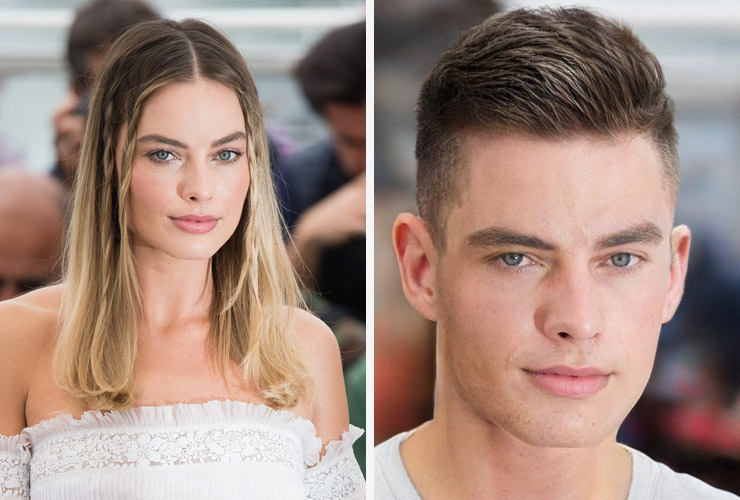 Margot's masculine counterpart – let's call him "Robbie" – is just as attractive. He looks a bit like Margot's younger brother Cameron too, don't you think? Robbie definitely has what it takes to be a supermodel or a professional athlete.
Oprah Winfrey
This Oprah impostor seems to lack the sparkle and flair of the real thing. We do think Oprah would put a lot more effort into her appearance if she were a man! This is Oprah we're talking about, after all.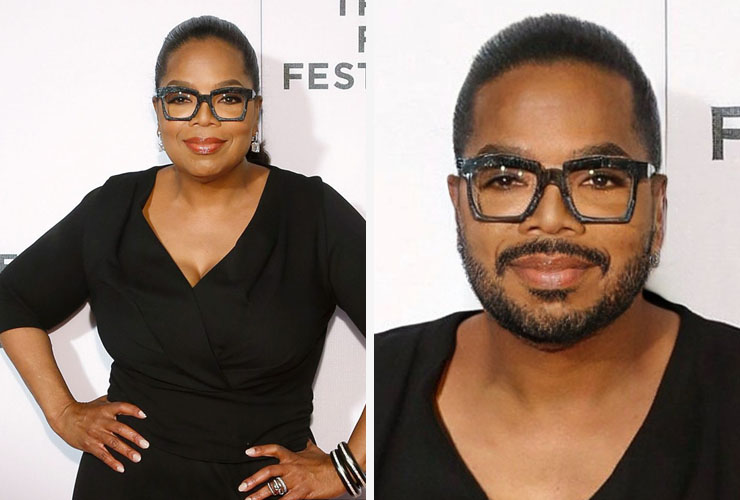 Oprah's male alter-ego would probably do just as well as a talk show host, though we could imagine him trying his luck as an actor, too. He'd probably do well as a comedic actor, or as a performer on Broadway.
Kaley Cuoco
Kaley Cuoco is one of Hollywood's most popular actresses, and it's easy to see why: she's stunning! The actress got her big break playing Bridget on the ABC sitcom 8 Simple Rules. She later starred in The Big Bang Theory as Penny Hofstadter, the love interest of main character Leonard.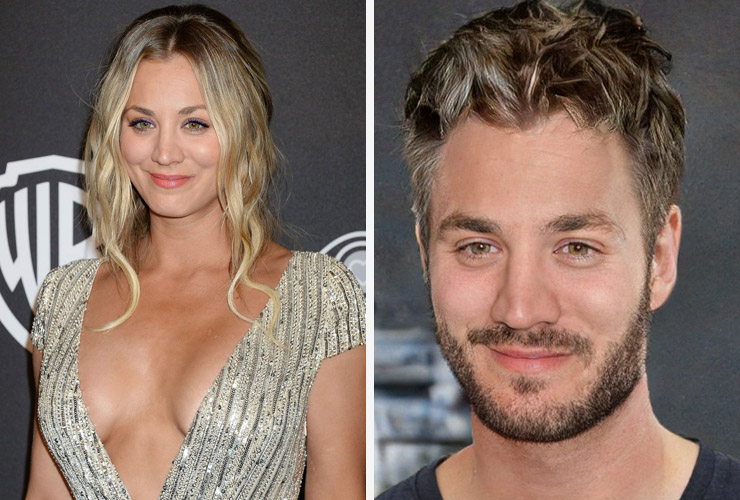 Kaley is undoubtedly one of the most attractive actresses in Hollywood. Unsurprisingly, her male alter-ego is just as good-looking. Just look at that smile! Whether she's a man or a woman, Kaley looks amazing.
Ariana Grande
Ariana Grande looks great, but we can't really say the same thing for her male alter-ego. It's not that Ariana looks bad as a man; it's just that there's something about him that doesn't look quite natural. Maybe this was just a result of poor editing work?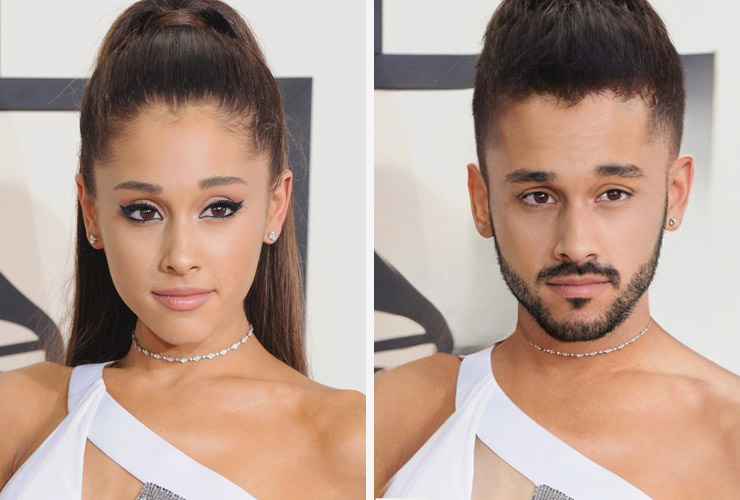 Nonetheless, Ariana's male counterpart looks somewhat similar to Zayn Malik of the British boy band One Direction. If the two were ever in a photo together, we probably won't be able to tell them apart!
Elon Musk
It's quite amusing to see what Elon Musk's female counterpart looks like! Elon seems more friendly and approachable as a woman, which is a far cry from Elon's rather loud and intimidating demeanor.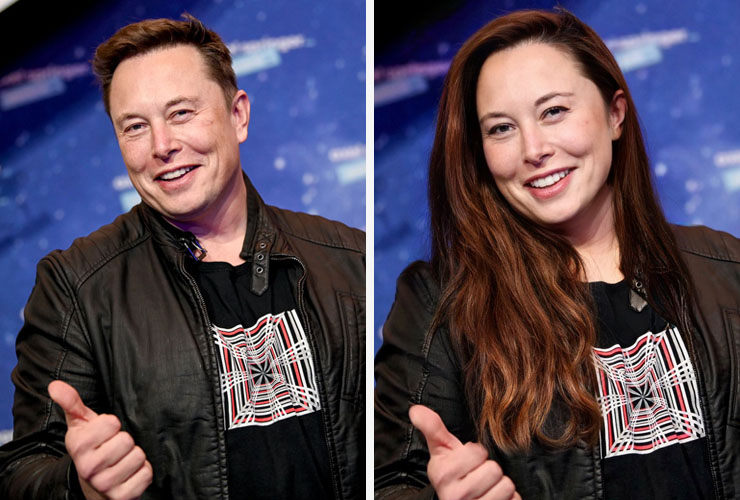 Elon's female counterpart seems like the type of person who's intelligent but doesn't like to brag about it. She also seems more down-to-earth. If we were to guess what her favorite type of music is, we'd say rock! Would she have named her child X Æ A-12, though? Probably not.
Ariel Winter
Ariel is an American actress best known for her role as Alex Dunphy on the hit ABC comedy series Modern Family, for which she and her co-stars won multiple Screen Actors Guild Awards for "Best Ensemble in a Comedy Series." She also voiced the main character in the Disney Junior show Sofia the First.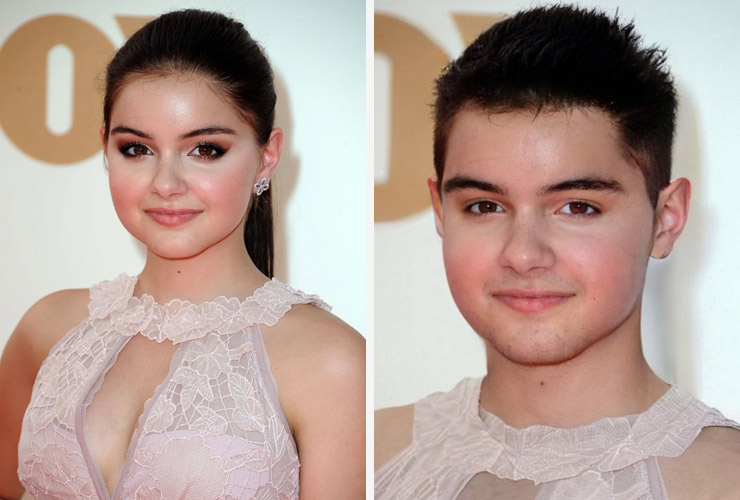 Ariel's male counterpart doesn't look terrible at all. However, we're pretty sure he'd get carded every time he goes to a local bar or club due to his baby face. Maybe growing some facial hair would do the trick!
Chris Pratt
Chris Pratt has had many memorable acting performances over the years. He rose to prominence for his role as Andy Dwyer in the NBC sitcom Parks and Recreation. He would later play lead roles in two commercially-successful films: The Lego Movie (where he voiced Emmet Brickowski) and Guardians of the Galaxy (where he played Star-Lord).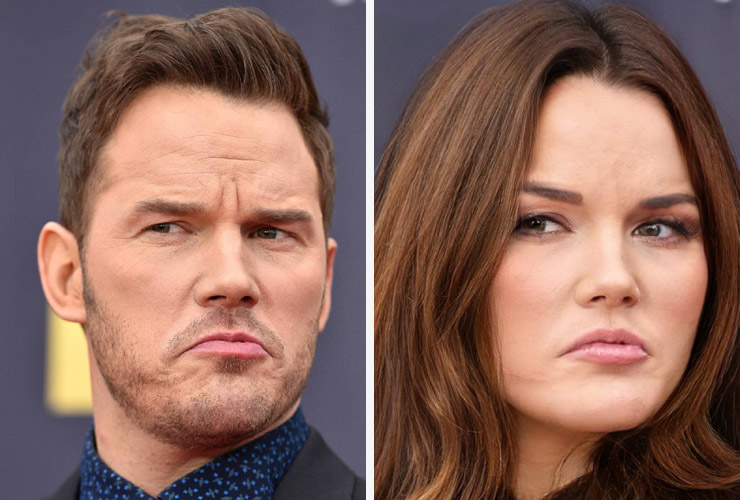 While we think Chris Pratt's female version does have great eyelashes, he should probably just stick to fighting dinosaurs and other Marvel Cinematic Universe baddies.
Blake Lively
Interestingly, Blake Lively's male alter-ego somewhat resembles her husband, Ryan Reynolds. Maybe this is just purely coincidental – but then again, choosing a partner who looks like him could have been an egotistical move on Ryan's part.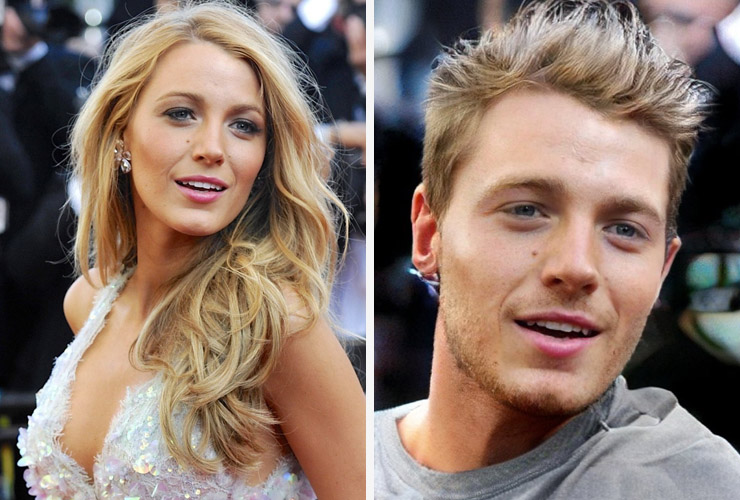 Blake, who gained recognition for her role as Serena van der Woodsen on the hit teen drama Gossip Girl, seems to radiate so much positivity these days. In the years she's been married to Ryan, there's a good chance that she's managed to pick up some of his personality traits, including his wicked sense of humor.
Norman Reedus
Norman Reedus is an American actor best known for portraying Daryl Dixon on AMC's The Walking Dead. Norman's character, a skilled hunter and zombie-slayer, has been well-received by fans and critics alike. He was initially a recurring character before becoming a series regular after the first season.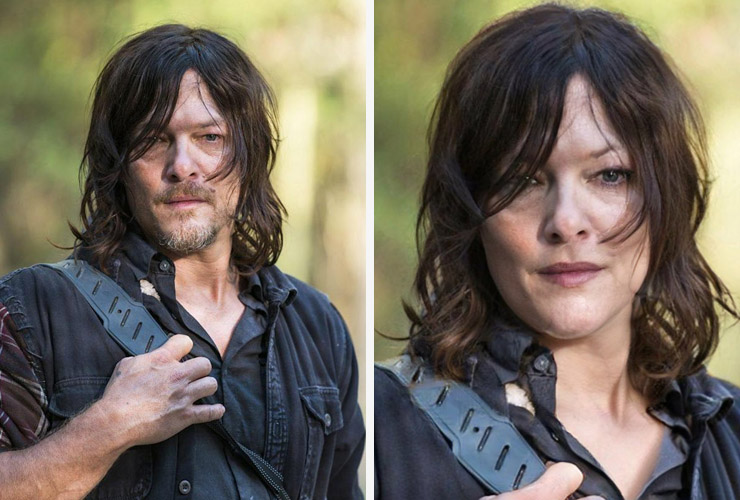 Like Daryl, Norman's female alter-ego seems just as capable of slaughtering zombies. She has that determined look in her eyes, and she seems like the type of person who's willing to go to great lengths to exact revenge on anyone who's ever wronged her in the past. You surely wouldn't want to mess with Daryl 2.0!
Aaron Paul
Aaron Paul rose to prominence in the late 2000s for his role as Jesse Pinkman in the AMC crime drama series Breaking Bad. Before his big break, Aaron appeared in several music videos and had minor roles on television and on the big screen.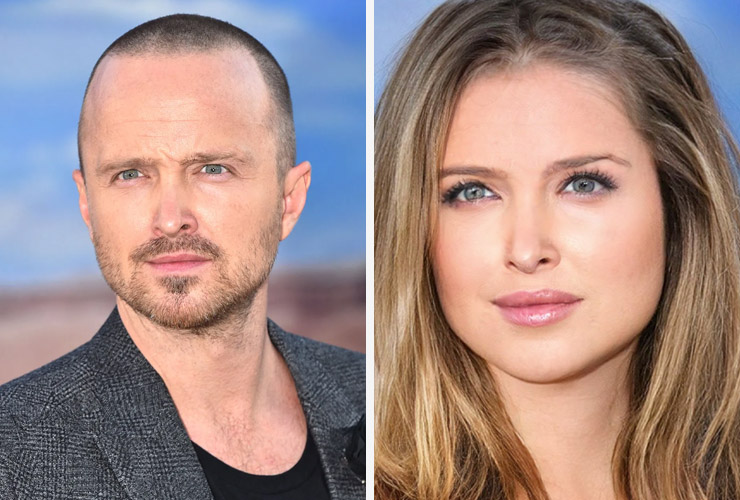 Quite surprisingly, Aaron Paul looks gorgeous as a woman! Aaron's piercing blue eyes look even dreamier on his female counterpart. She's an absolute head-turner, and we would have loved to see her play the female version of Aaron's character on Breaking Bad.
Jason Bateman
Jason Bateman's character Michael Bluth on the show Arrested Development was the main protagonist who led the dysfunctional Bluth family through its many crises. We wouldn't be surprised to see Jason play a similar role had he been a woman!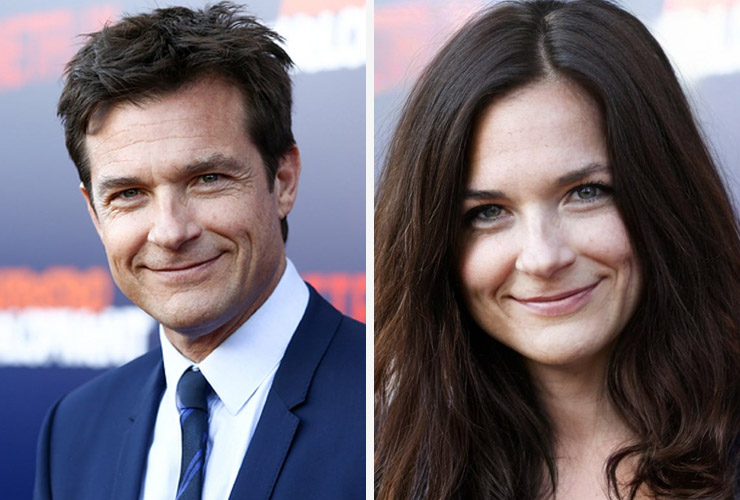 We're honestly a bit surprised that we've never seen Jason dressed up as a woman on Arrested Development. The show featured some rather bizarre sequences, so Michael Bluth putting on a wig and a dress wouldn't have been all that unusual.
Jim Parsons
Most people these days recognize Jim Parsons as Sheldon Cooper on The Big Bang Theory. While some people might describe the actor as not being conventionally attractive, this probably wouldn't be the case for his female counterpart! She looks stunning, and we really do think she would've made a better twin sister for Sheldon than Missy.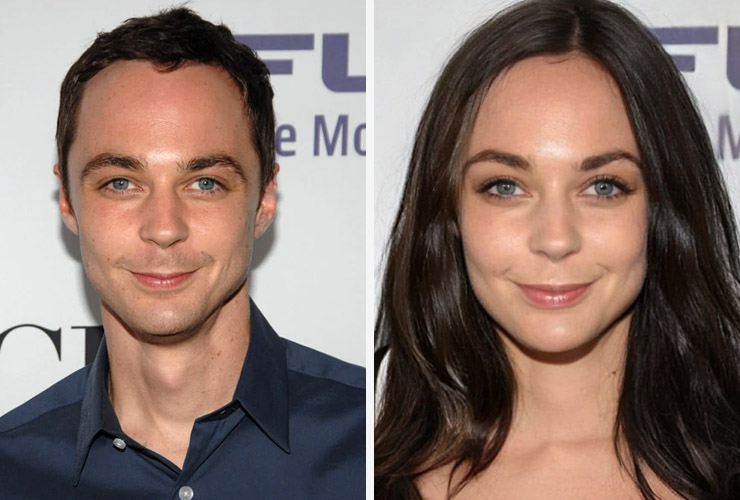 It would have been amusing to see a female version of Sheldon on TV. While his love interest Amy did have some rather peculiar traits, she was never really as zany as Sheldon was! 
Tom Cruise
It seems quite ironic how the editor of this image decided to give Tom Cruise the haircut of his ex-wife, Katie Holmes. In any case, we do think that a female Tom with this hairstyle looks fantastic.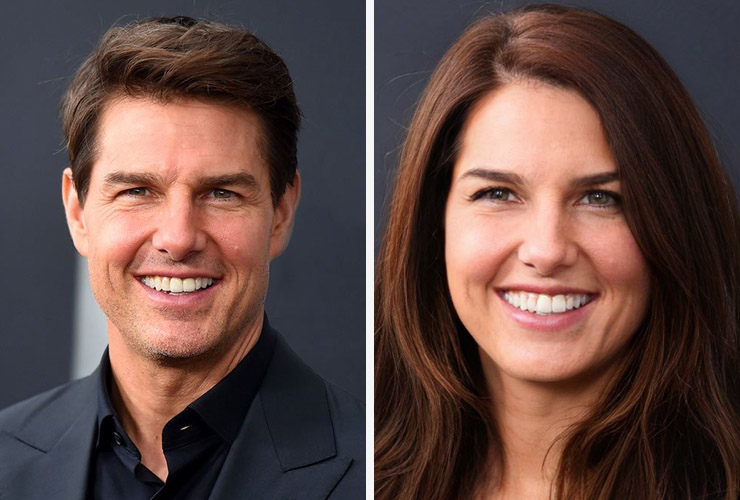 If you want to see a real-world example of what a female Tom Cruise would look like, go ahead and Google his sisters! It's interesting how all three of his sisters – Lee Ann, Marian, and Cass Mapother – basically look like Tom's twin. Mapother, by the way, is the actor's real last name. Cruise is his middle name!
Tom Holland
Tom Holland achieved international fame for portraying Spider-Man in the Marvel Cinematic Universe movies, beginning with Captain America: Civil War in 2016. Would he still reach the same level of success if he were a woman? Yes, we think so!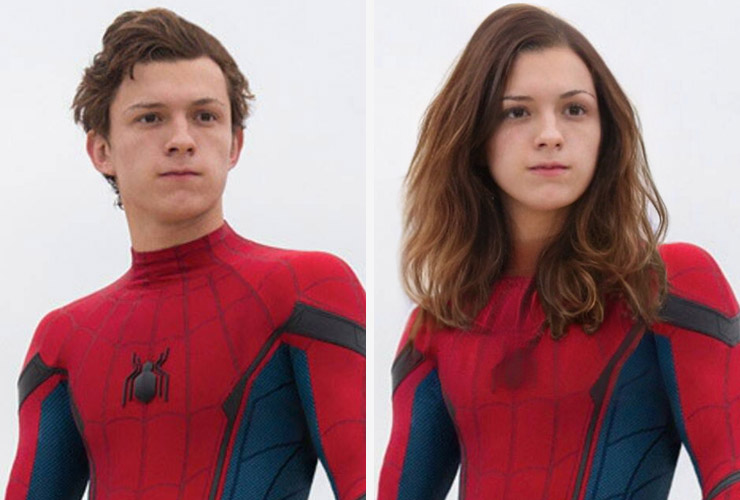 Tom's female alter-ego is quite good-looking, and her hair is to die for! She would undoubtedly be America's Sweetheart had she been a real Hollywood actress. She would make a great Spider-Woman, or as the female lead in a fantasy movie.
Jeff Bezos
Let's face it: Amazon founder Jeff Bezos doesn't have much going for him in the looks department. What about his female alter-ego? Well, she isn't much better, either. However, the good news is if you're as wealthy as Jeff Bezos, the way you look probably doesn't matter.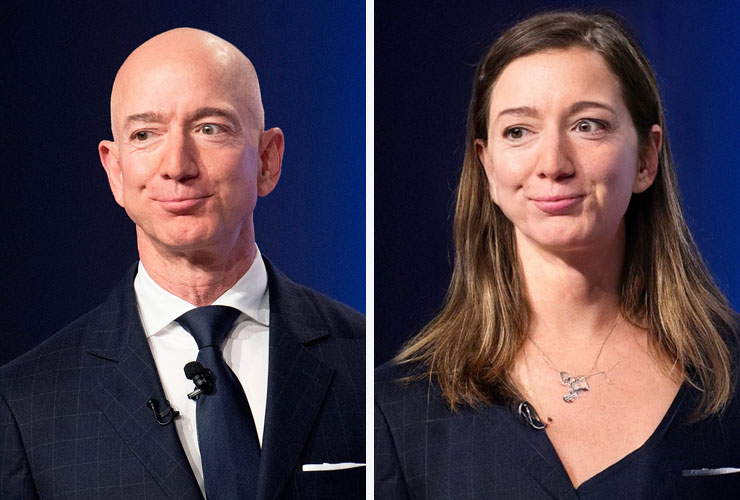 Bezos doesn't have a biological daughter, but if you want to see what a female Jeff Bezos would look like in real life, Google his sister Christina Bezos. It's amazing to see how much they look alike!
Megan Fox
Megan Fox is, without question, one of the most beautiful actresses in Hollywood. She has graced the covers of magazines like FHM, Maxim, and Rolling Stone, and has made multiple appearances on several "Sexiest" lists over the years.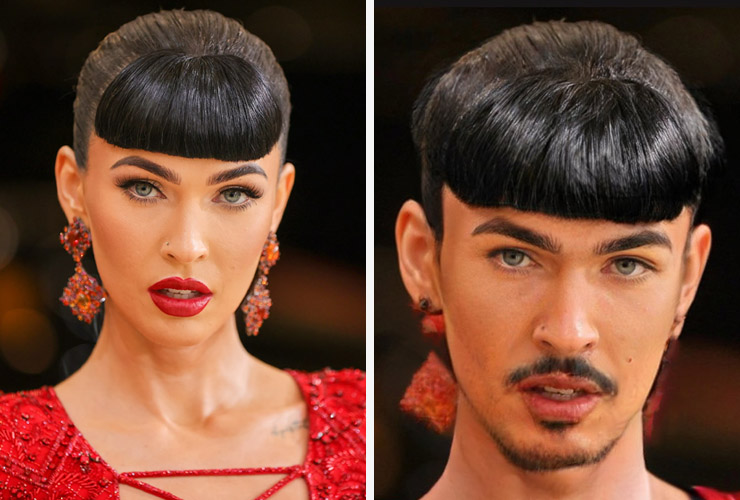 Would Megan Fox be just as attractive if she were a man? Judging by this photo, probably not. To be fair, the photo editor may have just failed Megan in this instance. Her hairstyle was an odd choice, too. A better photo of Megan probably would have made all the difference.
Cameron Diaz
Cameron Diaz began her career as a model before landing her first movie role as jazz singer Tina Carlyle in the 1994 movie The Mask. Cameron would go on to star in several box-office hits over the years, before retiring from acting in 2014.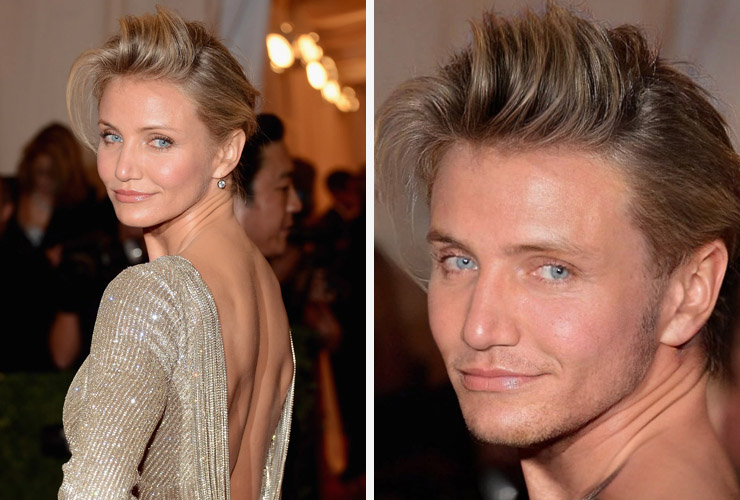 As for Cameron's male alter-ego, he's not terrible-looking at all! Maybe it's the hair, but he does remind us of Ryan Gosling and David Beckham. In some respects, we believe that a male Cameron would have made There's Something About Mary a lot more interesting!
Miley Cyrus
Would people be as enthusiastic about Miley Cyrus if she were a man? Probably not – Miley's willingness to push boundaries as a woman is a part of what makes her so popular in the first place. Would her Disney Channel show be as popular if it was called something like Huey St. Louis and not Hannah Montana? We don't think so, either.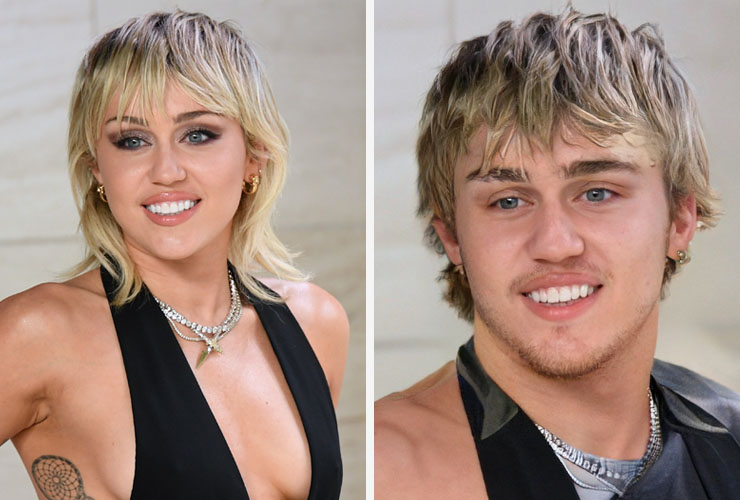 Still, we can't help but notice how adorable Miley's male alter-ego looks. He also seems like the type of person who doesn't care what other people think of him. Unlike Miley who got her big break as an actress, he'd probably do well as a member of either a boy band or a rock band.
Jennifer Aniston
Jennifer Aniston rose to prominence in 1994 for her role as Rachel Green on the American sitcom Friends. Jennifer quickly became a cultural symbol and a style icon, popularizing a haircut that would later become known as "The Rachel."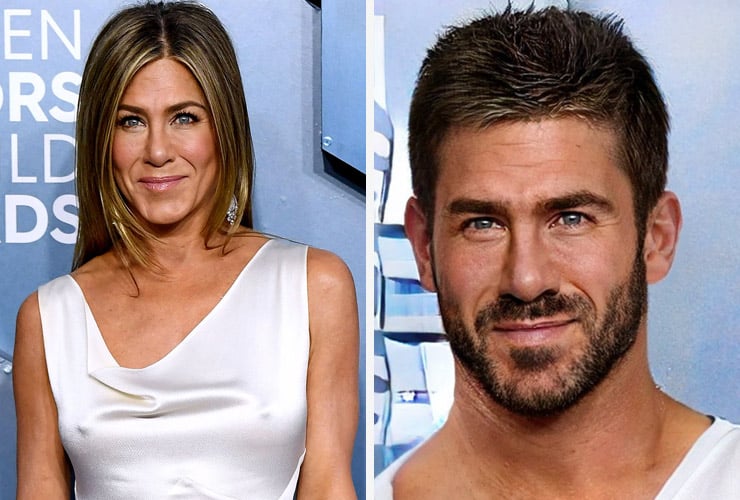 It's funny how Jennifer's male alter-ego has a hairstyle that seems to perfectly match that of her ex-husband, actor Brad Pitt. While her counterpart is quite good-looking, we don't think he would be as influential or as popular as Jennifer as an actor. He'd probably do well as an athlete, though.