30 Strange Photos From Michael Jackson's Empty Neverland Ranch We Didn't Know Existed
Neverland Ranch was one of Jackson's favorite getaway spots. Needless to say, it was more than an ordinary residence to the legendary singer. He cherished it so much and considered it his fantasy world where he would live the type of life he deeply desired.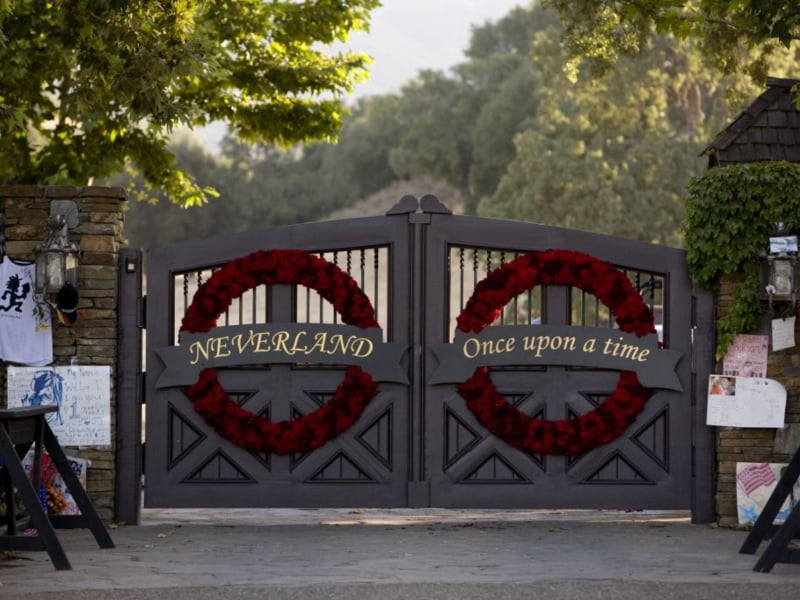 Most likely, the pop star saw the ranch as a place where he could successfully recreate the childhood he never had. Also, it might have served as a source of sincere joy amidst unrivaled fame and misunderstanding. Little wonder why the late performer loved this spot so much.
A Resort for Diverse Animals
Besides being his favorite place for relaxation, Neverland also contained several types of animals. Perhaps, Michael loved the creatures and appreciated having them around him. Or maybe, he just wanted something he could amuse his visitors with.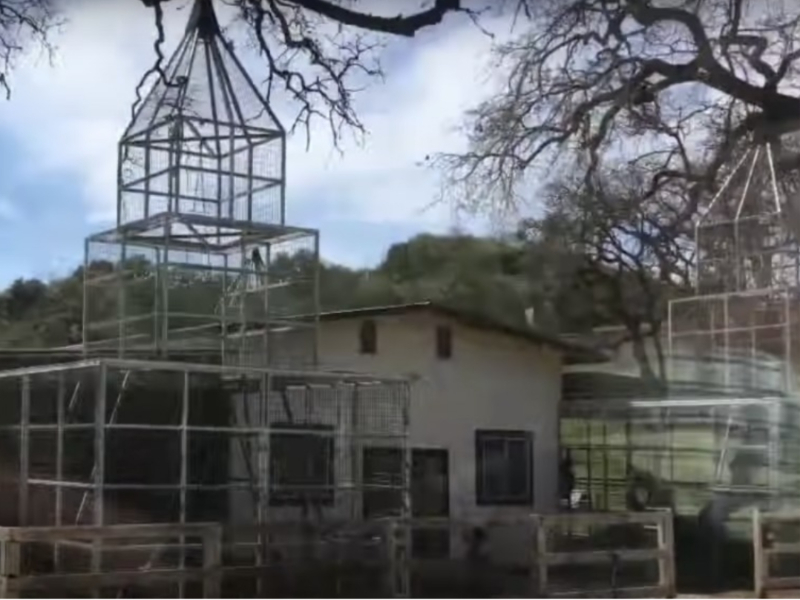 The ranch, nevertheless, no longer houses the animals. They're long gone, and their stalls are empty and dirty. Even before the legend passed, things began to fall out of shape. His eventual passing was the final blow that brought everything to an end.
Endless Fun and Entertainment
Those who had the privilege of visiting the ranch during its hay days were treated to some remarkable sights. Indeed, Neverland was once a place to be, and most people, especially kids, wanted more than anything to set foot within its walls.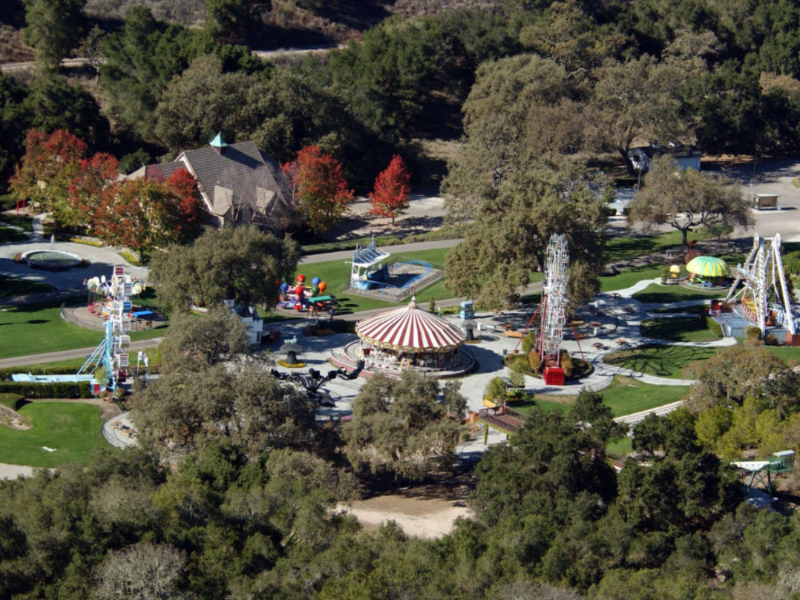 The place was large and provided endless fun to all its high-profile visitors. The child actor Macaulay Culkin, who starred in the famous movie, *Home Alone*, was one of the many people to visit the ranch. The wonderful news about the place must have attracted him, and we believe that he wasn't disappointed in the end.
Very Similar to Disney
People once compared Neverland Ranch with Disneyland. This was because of the striking similarity in the designs of both places. Maybe, Michael Jackson wanted his ranch to be as popular as the famous Disney parks, or perhaps; his love only moved him for Disney.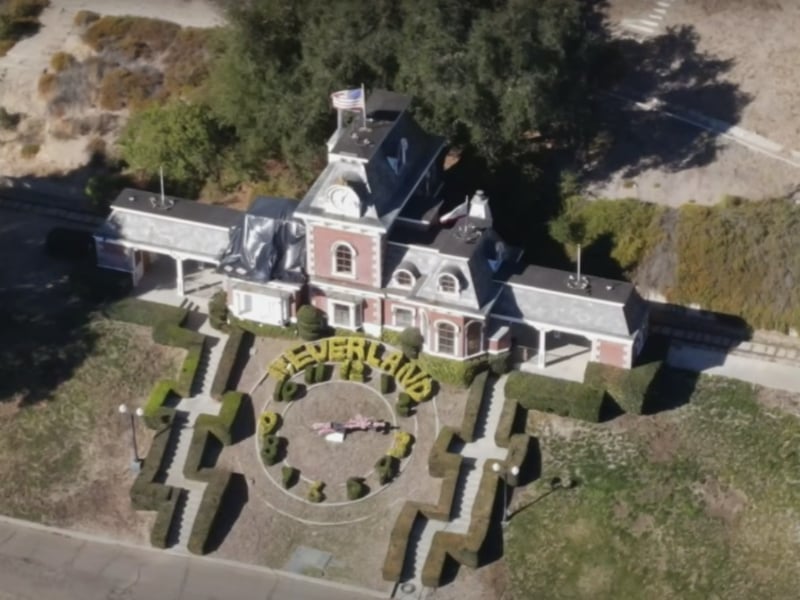 One striking feature of Neverland Ranch was the lawn that looked very much like the Alice in Wonderland area of Disneyland. Also, a tiny train on the property would take you around while you're having some fun. Jackson must have had high hopes for this place.
A Pool for Visitors
There's more to the exciting features of Neverland Ranch. The property had a large pool with two diving boards for extra fun. In addition, the pool served as a mini beach where visitors got to cool off after a hot day.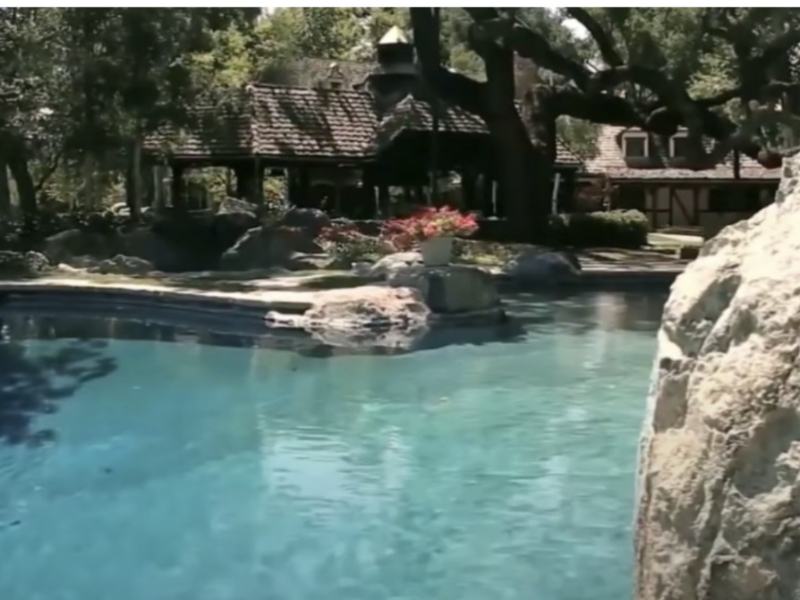 In addition, the pool, more than anywhere else on the ranch, provided the perfect opportunity for visitors to interact with their host. Everyone would sit around the pool and engage with the pop singer on a deeper and more personal level. Michael sure knew how to create unforgettable memories.
An Outdoor Grilling Area
Michael Jackson's Neverland sprawled over almost 3000 acres, and touring the entire ranch in a day must have been exhausting for many. Along with several guesthouses, Michael had also built an outdoor grilling station for the visitors to enjoy a relaxing time with briskets and burgers.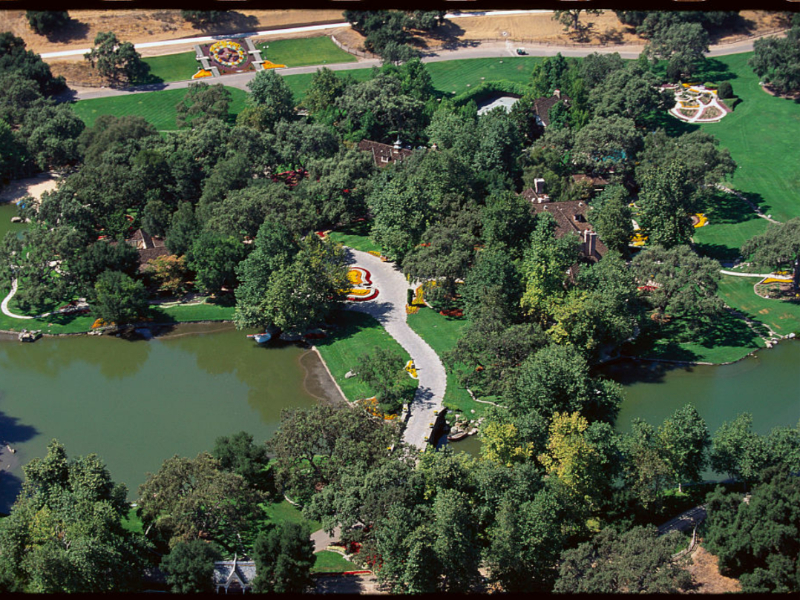 The covered grilling barbeque was adjacent to the pool and was a perfect downtime location for families and kids. One could have also enjoyed the pool house and tennis court built near the grilling station.
Closing the Dream House
Even though Michael managed to keep Neverland going after the first allegations in 1993, the second wave of accusations broke the camel's back. As a result, the entertainer chose to leave the expansive fantasy home and moved to Bahrain after the trials.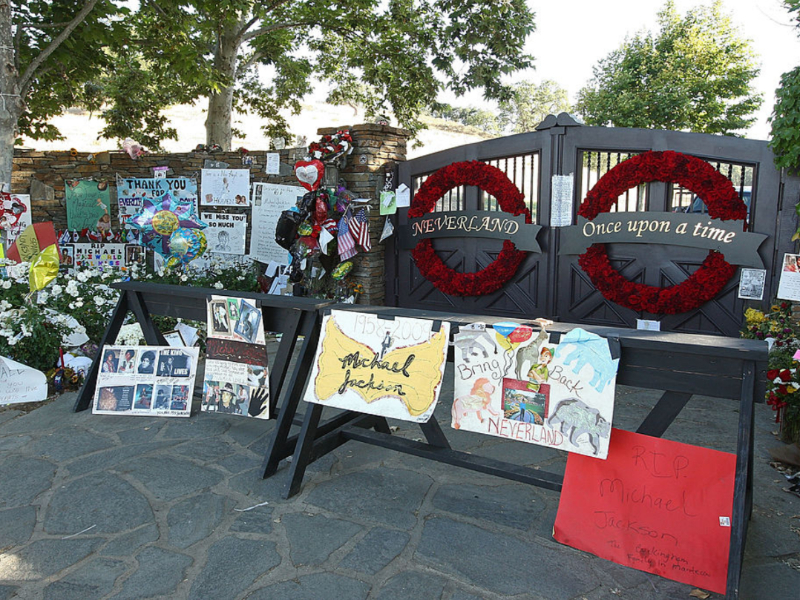 During this time, Michael also struggled with financial problems and failed to pay his employees. A court ordered him to shut down the place until he paid their wages and renewed their insurance policies. His unexpected demise in 2009 led to the permanent closure of Neverland.
Investigations and Losing Sole Ownership
When the second set of allegations surfaced against Michael in 2003, Neverland was raided by the police force. It was considered a crime scene, and more than 70 officers investigated the manor to collect evidence. Even though Michael was acquitted of all charges, he never returned to the ranch again as he felt the place was no longer his home.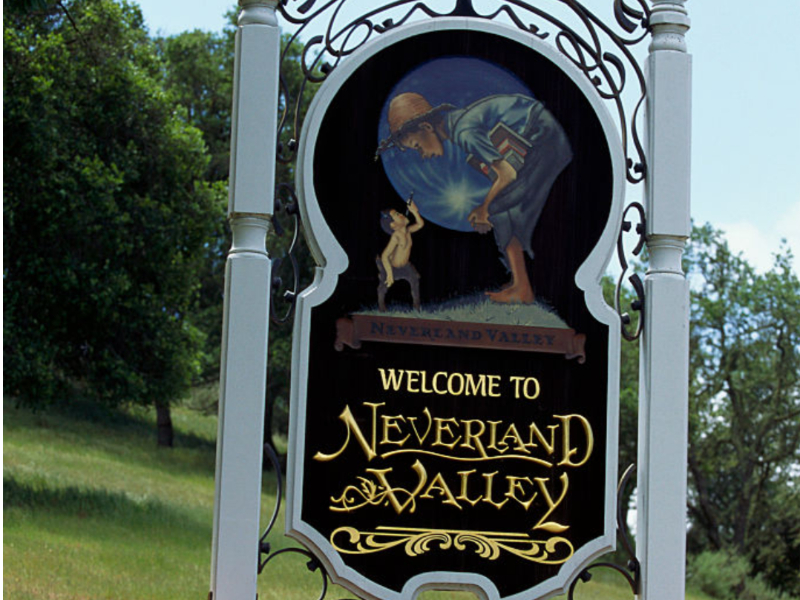 Michael's money troubles also meant he could no longer keep the property functional, and by 2007, many staffs were laid off. The defaulting loans and impending foreclosure forced him to sell most of the estate to Colony Capital in 2008.
The Boy Who Never Grew Up
It's well known that Michael's father was abusive, and his younger years weren't rosy. Moreover, the king of pop had to start his singing career at six and never had the chance to experience a normal childhood.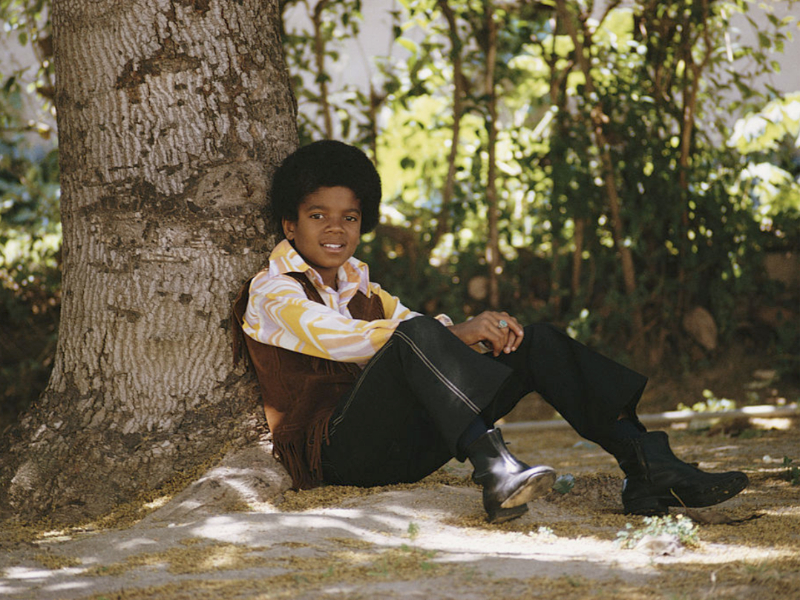 Michael bought the estate in 1988 and named it after Neverland, the mythical island where Peter Pan, the boy who would not grow up, resided. This ambitious abode with multiple attractions installed for children symbolized the superstar's desire to experience his lost childhood.
Long Struggle to Find Buyers
After Michael's passing in 2009, Colony Capital renovated the property and turned it into a Zen garden. It was rebranded Sycamore Valley Ranch, the name it had when the music star purchased the property.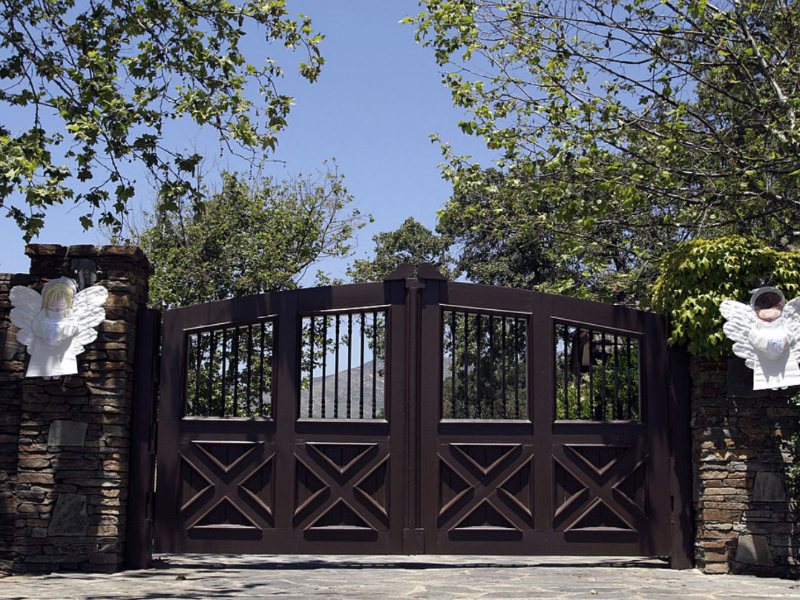 The place was listed for sale in 2015 for $100 million. Owing to its history and remote location, the infamous ranch sat unsold for five years, even with its price dropping to just $31 million. Finally, in 2020, it was taken over by billionaire Ron Burkle, a close family friend of the singer, for $22 million.
The Neverland Ranch's Unusual Artistic Treasures
The Neverland Ranch was a fantastic location, brimming with boundless wonder and opportunities. You were taken to a realm unlike any other as soon as you passed through the gates. There were numerous secret crevices to discover, and the terrain was dotted with exotic flora and flowers.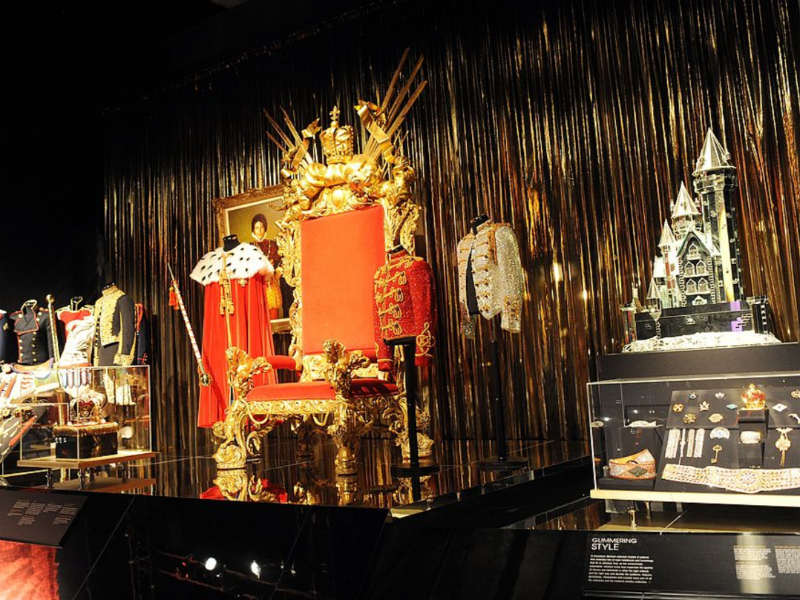 Yet, what really made the ranch stand out from other places was the art inside. Michael Jackson was a creative genius; every ranch area reflected his vision. One of the most arresting works was a sizable art installation showing Jackson escorting a line of delighted kids across a sunlit field. The setting was vibrant with life and excitement, capturing astonishment and joy.
A Toy-Lover's Paradise
Nestled among the rolling hills and sprawling gardens of California, the Neverland Ranch was a place of magic and wonder, where the magic of childhood lives on through a treasure trove of toys.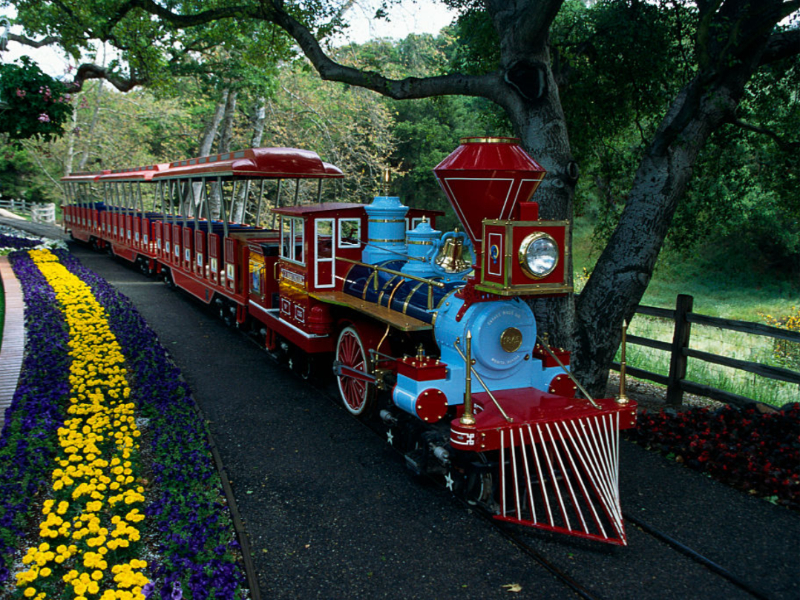 Here, you'll find endless rows of dolls, action figures, and stuffed animals, all waiting to be rediscovered and loved again. But this isn't just any ordinary toy collection. No, the toys at the Neverland Ranch have a history, a story to tell. They may have once belonged to the King of Pop, or perhaps they were gifts to the children who once played here. Either way, these toys are more than just inanimate objects – they are a testament to the magic and wonder of childhood.
The Ranch's Discomfiting Welcome
With Michael Jackson facing accusations of child abuse that the court ultimately ruled unfounded, the Neverland Ranch became the center of much controversy and rumor. Most visitors may have felt uneasy after entering the property due to the fact and several other disquieting details.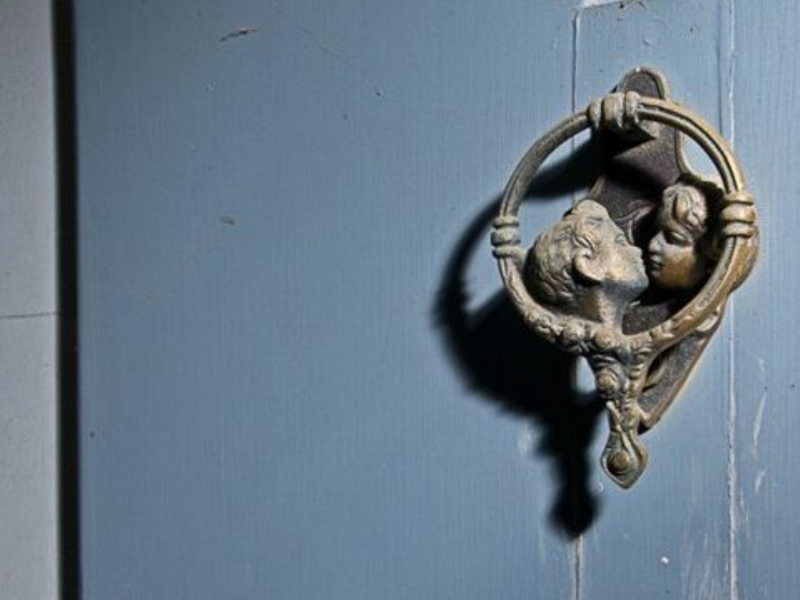 One of the doorknobs, for instance, had a picture of two kids kissing, which some people could find inappropriate and unsettling. The odd door design choice only raised more concerns and skepticism about Jackson and the property. The Neverland Ranch is still surrounded by secrecy and controversy to this day despite there being no legal consequences.
Capturing the Innocence and Magic
The child statues at Neverland Ranch are a striking feature of the property, scattered throughout the gardens and walkways. These statues depict children in various poses, from running and playing to sitting and reading. Each statue is unique, with its distinct personality and charm.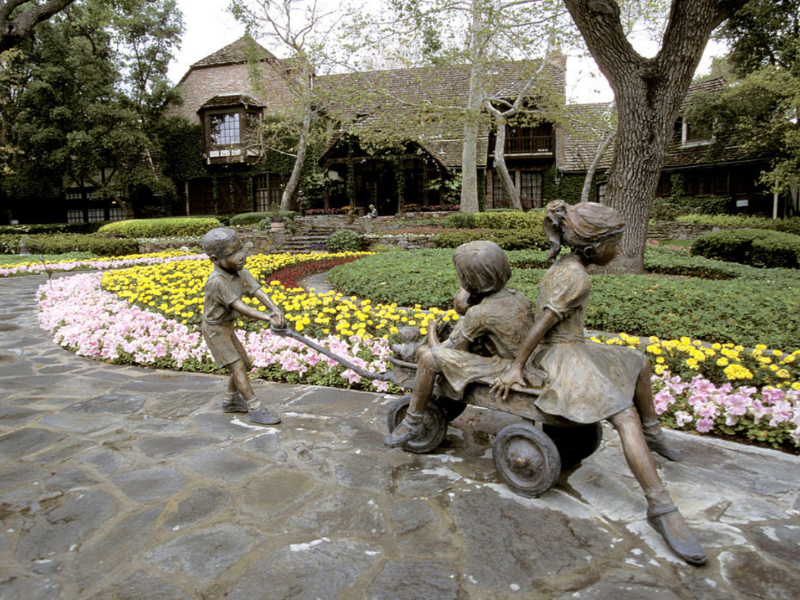 As you wander through the gardens, you can't help but be struck by the beauty and whimsy of these child statues. They bring joy and wonder to the property, inviting you to let go of your adult worries and embrace the magic of childhood. You can almost imagine the real children who have visited Neverland Ranch running and playing alongside these statues, chasing their dreams and experiencing the joy of youth.
An Impressive Collection of Exotic Animals
Anyone who stepped into the wonder of Neverland Ranch's extraordinary zoo, would be transported to a world of unparalleled beauty and excitement. From the majestic tigers stalking through their lush habitat, to the towering giraffes reaching for the sky, this was a place where you could truly connect with nature.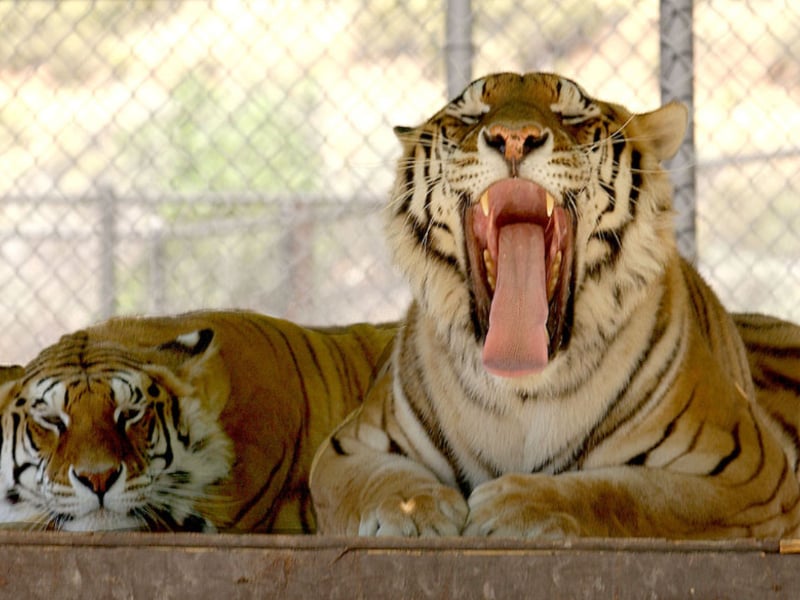 And that was just the beginning – flamingos, alligators, and more exotic animals awaited their discovery. But what truly set this zoo apart was its commitment to the well-being of all its inhabitants. The King of Pop himself, Michael Jackson, entrusted the final care of his beloved pets to the highly respected veterinarian Martin Dinnes.
Jackson's Magical Coasters Lost in Neverland
Aside from the legendary music and the iconic backslide 'Moonwalk,' the Neverland ranch has long been associated with the late Michael Jackson. Of course, that's a huge kudos to his astonishing $500 million wealth, which afforded him the 3,000-acre Santa Barbara dreamworld.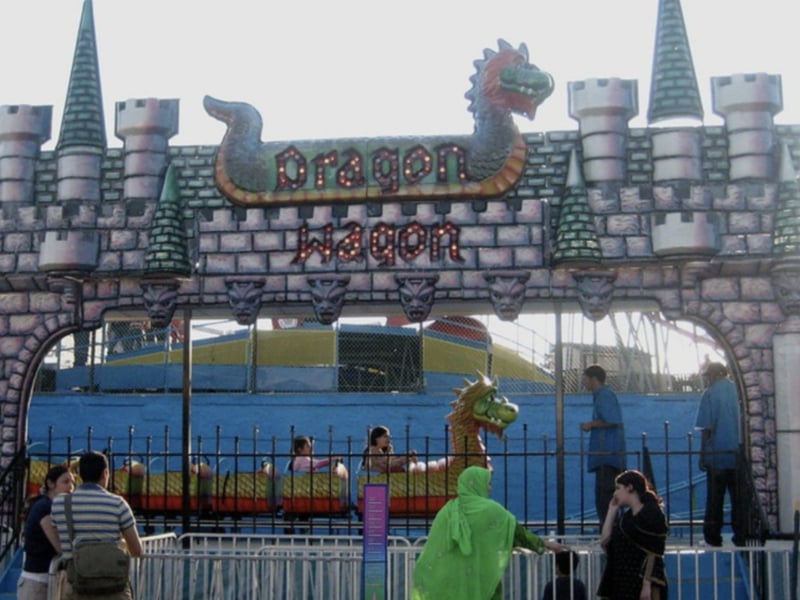 Do you want to see the Jackson Dragon Wagon? Then, you should head over to Conney Island because Butler Amusements now owns the famous coaster. Though the grapevine had rumors swirling that the sprawling hacienda was to be made into an attraction, every ride of the Valley Park was unfortunately peddled all across America.
Thriller in the Jackson Fantasy Land
The 'King of Pop' was no stranger regarding full-on entertainment. On stage, he was a force to be reckoned with; his unique dance moves and powerful high register made fans go wild with anticipation. Then again, offstage, Michael Jackson was more of a curious and gentle soul with a surprising knack for dark and spooky objects.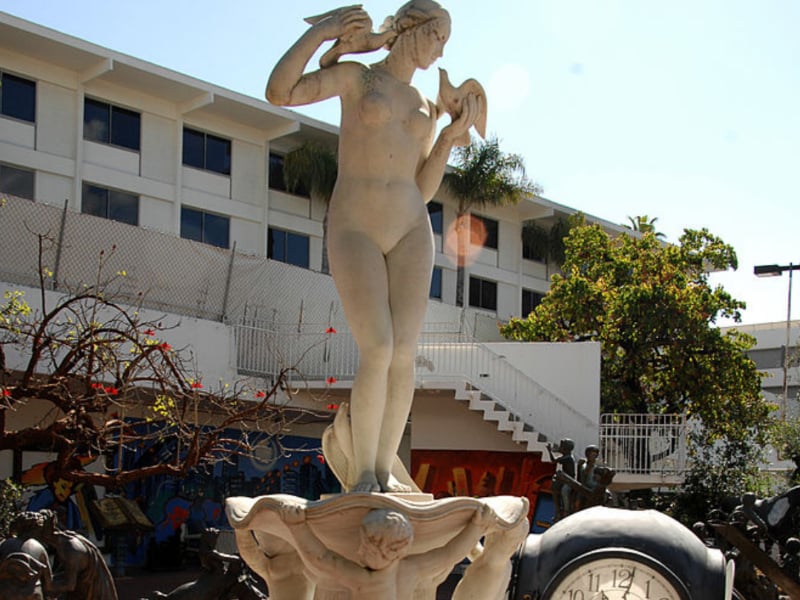 When Michael was under police scrutiny, many of the items found inside his Neverland ranch made headlines for being odd and unsettling—which left one thinking that a playground covered in eccentric dolls and half-dressed statues isn't very child-friendly.
Jackson's Creepy Artificial Doll Collection
Let's be honest; the super famous late Michael Jackson gets the media strung out even just for mere breathing. Nonetheless, back in 2003, the press frenzy took it up a notch when the 'Gloved One' stormed the front page stands for all the wrong reasons.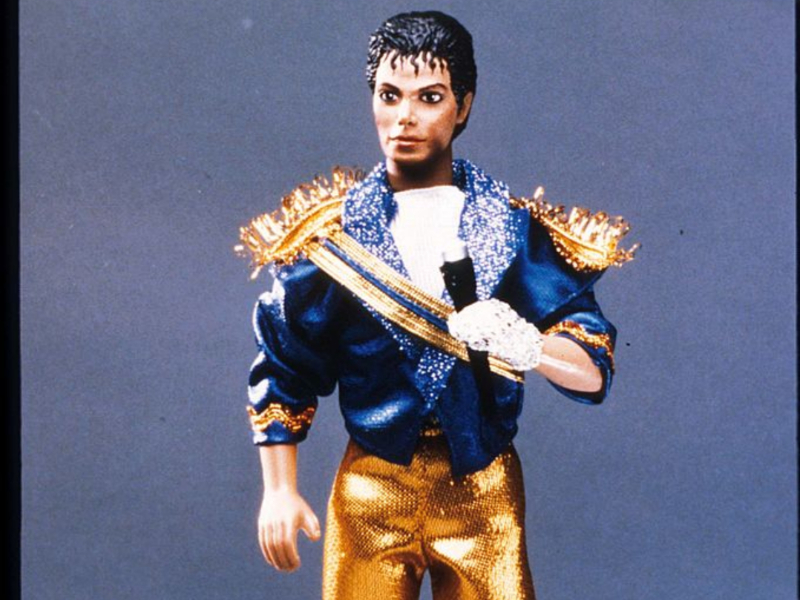 Stranger things started surfacing as police investigations went deep into the Neverland ranch. As it turned out, the music royalty has an entire collection of too-realistic child mannequins, some even found in a hidden room. The dolls could be dressed and placed in whatever position, only adding a more disturbing factor.
Living Masks Molded From a Music Legend
If the massive shrine composed of an ornate golden throne and an oil painting on the wall in Michael Jackson's bedroom weren't a telling of his love for his work, then perhaps, an original life mask of himself would solidify that MJ adored being the 'King of Pop.'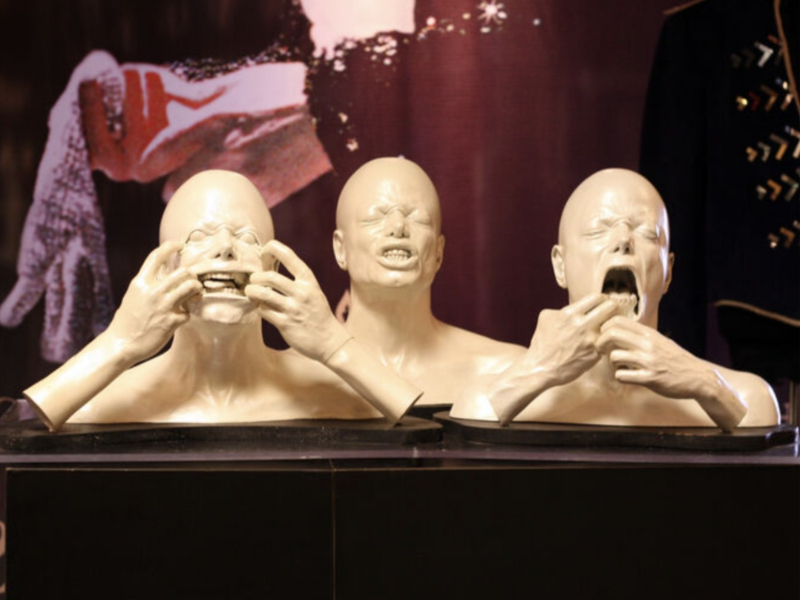 Three remarkable face sculptures, molded from his own facial motions, could be found adorning the inside of Michael's Neverland ranch. Commissioned at over 600 dollars apiece, the artworks were not only remarkably done, but they also appeared mysterious and uncanny due to the expressions depicted on the faces.
Hopes of a Longer Life
A hyperbaric oxygen chamber was another odd item that had once been at the Neverland Ranch. It is essentially a medication intended to hasten the healing of chronic wounds, carbon monoxide poisoning, and similar conditions. According to reports, Michael Jackson purchased the item in the hopes that it would help extend his life.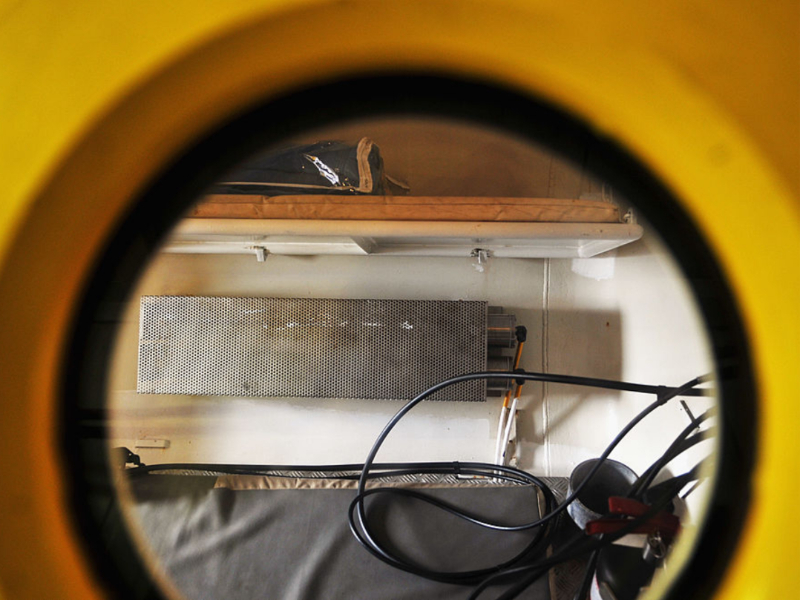 Some people even said that the singer slept in the chamber, but he refuted the claims. After a while, Michael eventually donated the equipment to a hospital that focused on burns treatment.
The Jackson-Inspired Moonwalker Game
Not only was Michael Jackson highly successful in the music industry, but he was also a great dancer and actor. The King of Pop produced a musical film titled Moonwalker, named after the popular moonwalk dance he was famous for performing.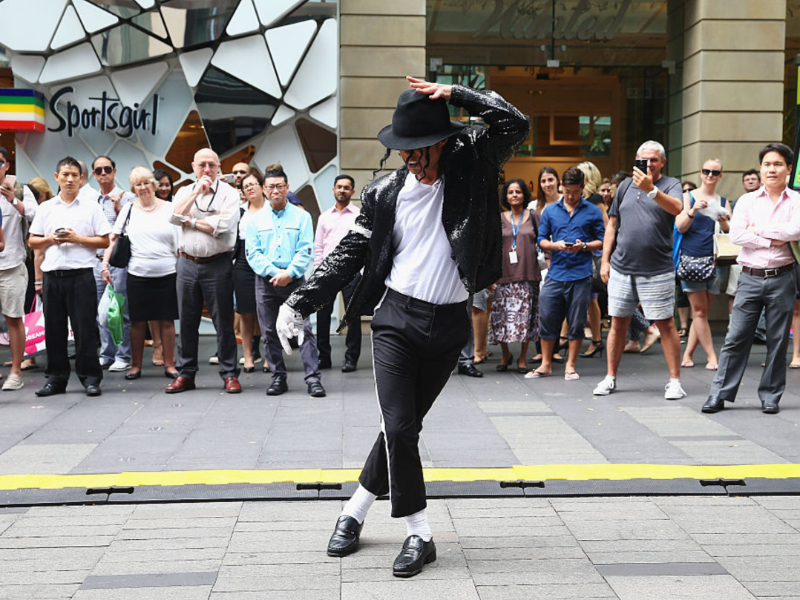 As expected, the film was a great hit with audiences, and even popular Japanese video game company Sega Corporation launched a Moonwalker game in 1990. The game was clearly about Michael, as its storyline follows how the musician saves children from a faceless character named Mr. Big. Michael undoubtedly had a significant impact during his lifetime.
A Painting by Macaulay Culkin
The Neverland Ranch was a stunning place with everything you could imagine, and anyone invited was in for an excellent time. It had a variety of artworks, and one that caught our attention was a painting by Macaulay Culkin when he was 11.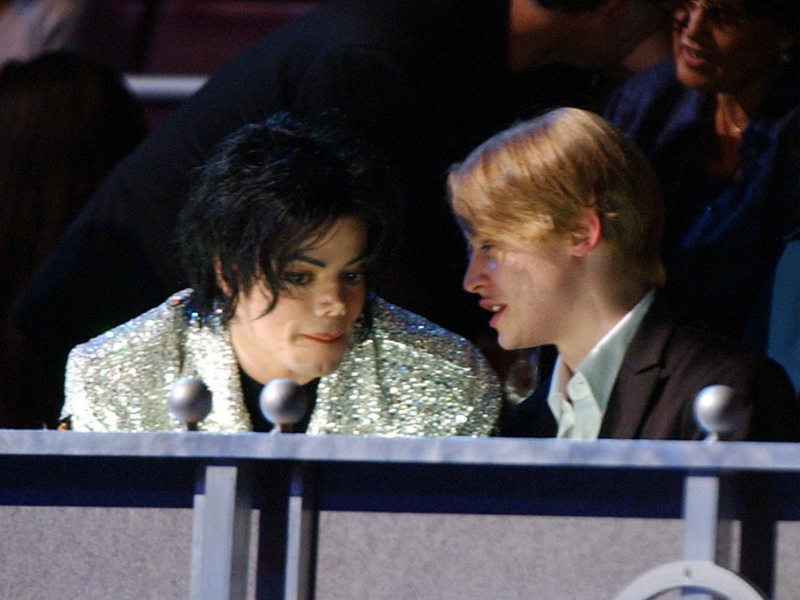 It wasn't surprising because the King of Pop and this highly successful child actor of the 1990s were close friends. Macaulay was one of the kids who enjoyed themselves to the fullest at the ranch, and he became the godfather to one of Michael's children, Paris.
Framed Autographed Photo of Macaulay Culkin
Michael Jackson was able to have in his possession several items a random person could not ordinarily have, thanks to his friendship with young Macaulay Culkin. In addition to holding an original painting by the child actor, it was discovered that Michael also had an autographed press photograph of the actor from the film Home Alone.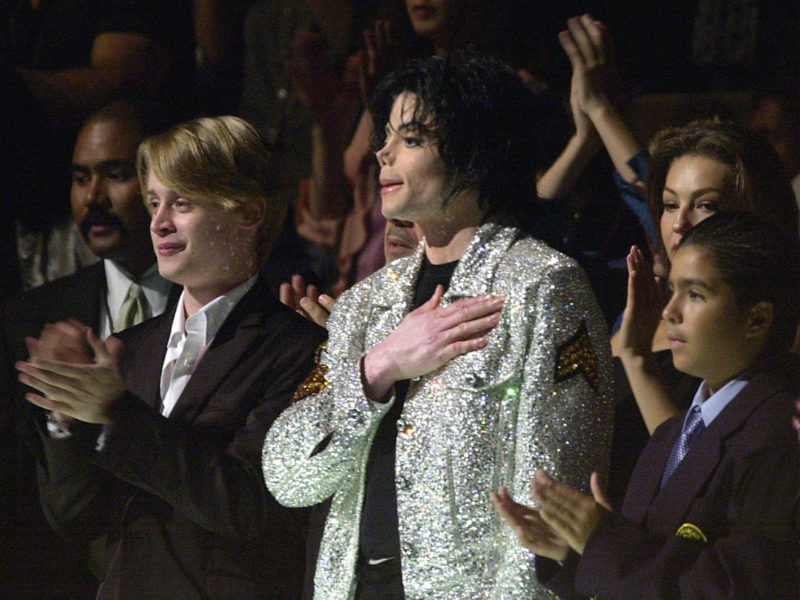 The photo was tastefully framed and kept in a hidden closet somewhere in the ranch that only the detectives knew about. This further shows the extent of the friendship between the two.
An Unusual Giant Robotic Head
The Neverland Ranch had been the subject of numerous investigations, and since no one was living there anymore, it was time to clear it out. In 2008, an auction house was hired to do the clearing, and they discovered a massive, fully functional robotic head made to resemble Michael Jackson.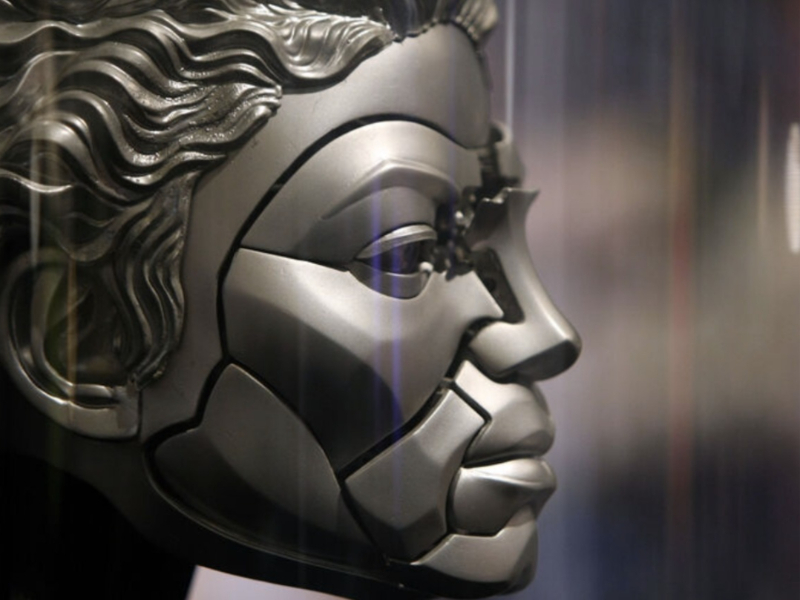 We'll never know why the late King of Pop kept such an item in his mansion. Nonetheless, it only added to the list of bizarre things found in the Neverland Ranch.
Jackson's Love for Chimps
Michael Jackson, the legendary entertainer, was known for his fondness for animals, especially primates. Over the years, he kept several chimpanzees as pets, including one named Bubbles, who became something of a celebrity in his own way.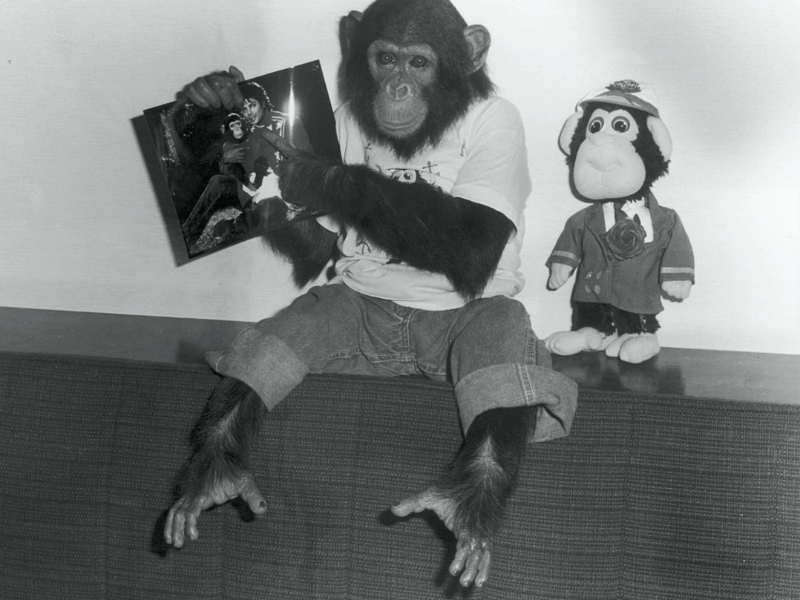 Bubbles was known for his brashness and energy and was often seen riding on Jackson's back or playing with him at the singer's Neverland ranch. Bubbles was moved to an animal sanctuary after Jackson passed away in 2009, where he reportedly enjoys painting as a hobby.
Jackson's Ornate Throne at Neverland
An exquisite throne made of a gold-like material and adorned with intricate carvings and patterns was found in Michael Jackson's hidden closet at Neverland Ranch. The throne was surrounded by red velvet pillows, a symbol of the ranch's wealth and grandeur.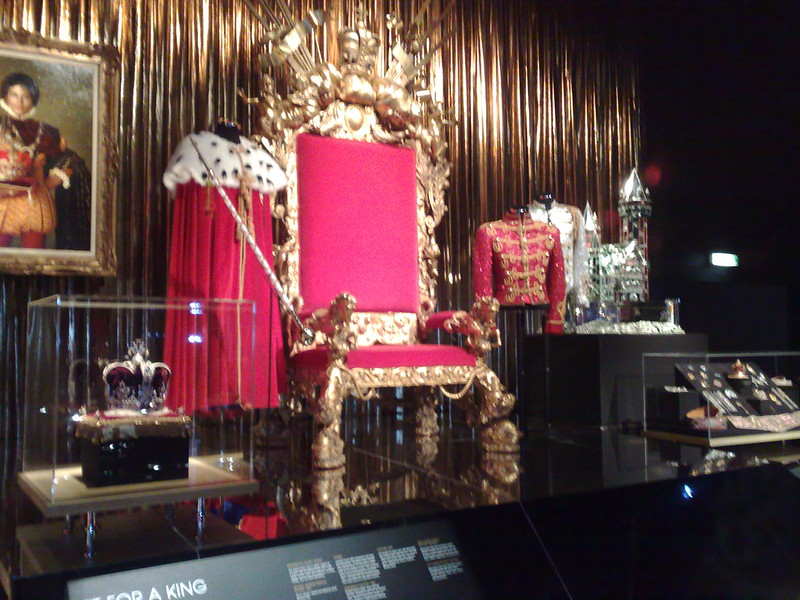 Many celebrities and other famous people were invited to sit on the throne, making the experience unforgettable for those lucky enough to be welcomed inside the hidden cabinet. Regardless of the debate over Jackson's legacy, the throne signifies his influence and impact on the world of entertainment and music.
Iconic Edward Scissorhands Gloves
Johnny Depp's scissor gloves from the Tim Burton film Edward Scissorhands have become collector's items. These gloves, designed by Burton and constructed by special effects artist Stan Winston, are made of leather and have scissor blades on the fingertips.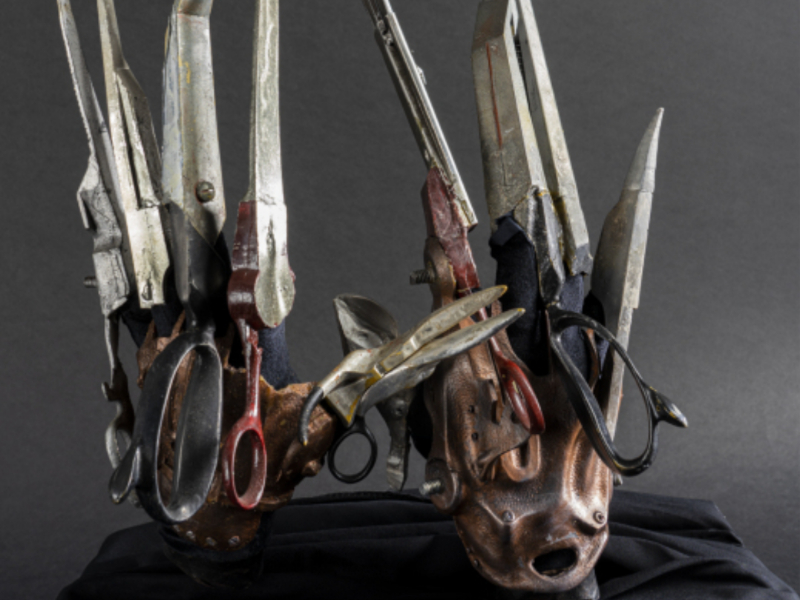 They belonged to the late Michael Jackson, who amassed a substantial collection of movie props and costumes. A monument to Burton and Winston's inventiveness, the gloves have been exhibited at museums and film festivals worldwide as a token of the film's enduring appeal.
Batman Suit and Music Legacy
Michael Jackson was known as the 'King of Pop' for a reason, he was more than just an excellent musician and entertainer. Jackson was also passionate about the film Batman and even owned an authentic Batman costume. In fact, he had been in talks with Warner Bros. to compose and perform a song for one of the Batman movies.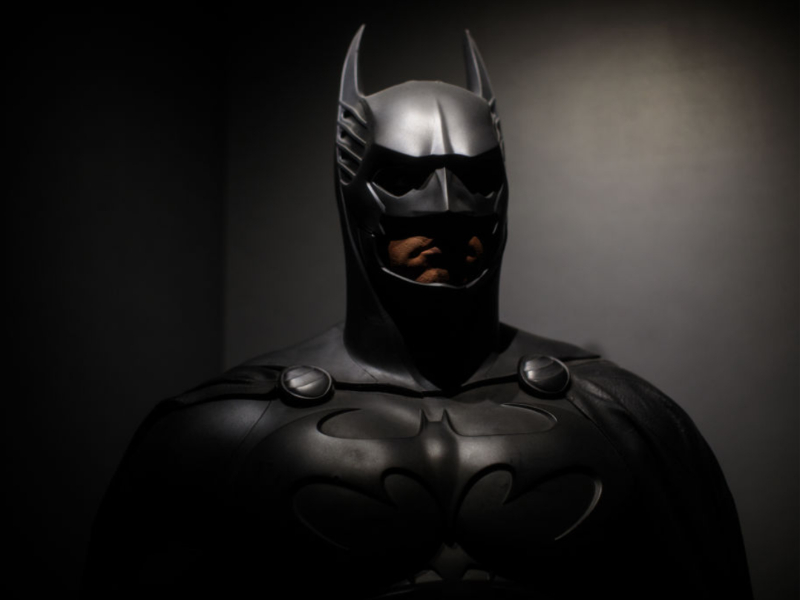 Even with his best efforts, he could never take advantage of the opportunity. Nevertheless, Jackson's music continued to appear in the Batman franchise, with his hit 'Thriller' included on the soundtracks of several of the films in the series.
The Power Ranger Obsession
Approaching the majestic entrance to Michael Jackson's mansion, one can't help but be impressed by the giant Power Ranger sculpture standing guard just outside the bedroom door. Was the King of Pop a fan of the popular children's show? Or was he just a crafty guy who enjoyed the element of surprise?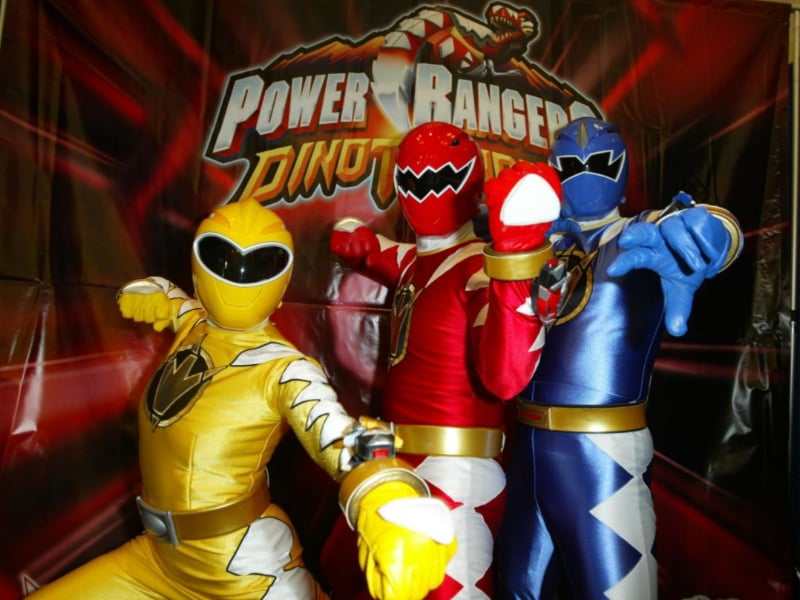 One thing is sure: this unexpected addition to the decor adds to the mystery of the legend's home. Perhaps it's a reminder that even the most famous characters have their quirks and interests.