40 Surprising Romances Among Hollywood Celebrities
While we are used to unusual pairings onscreen, real-life lovebird combinations are very different from the movies. There are real-life Hollywood couples that we knew were good fits for each other. Then, there are the downright shocking ones.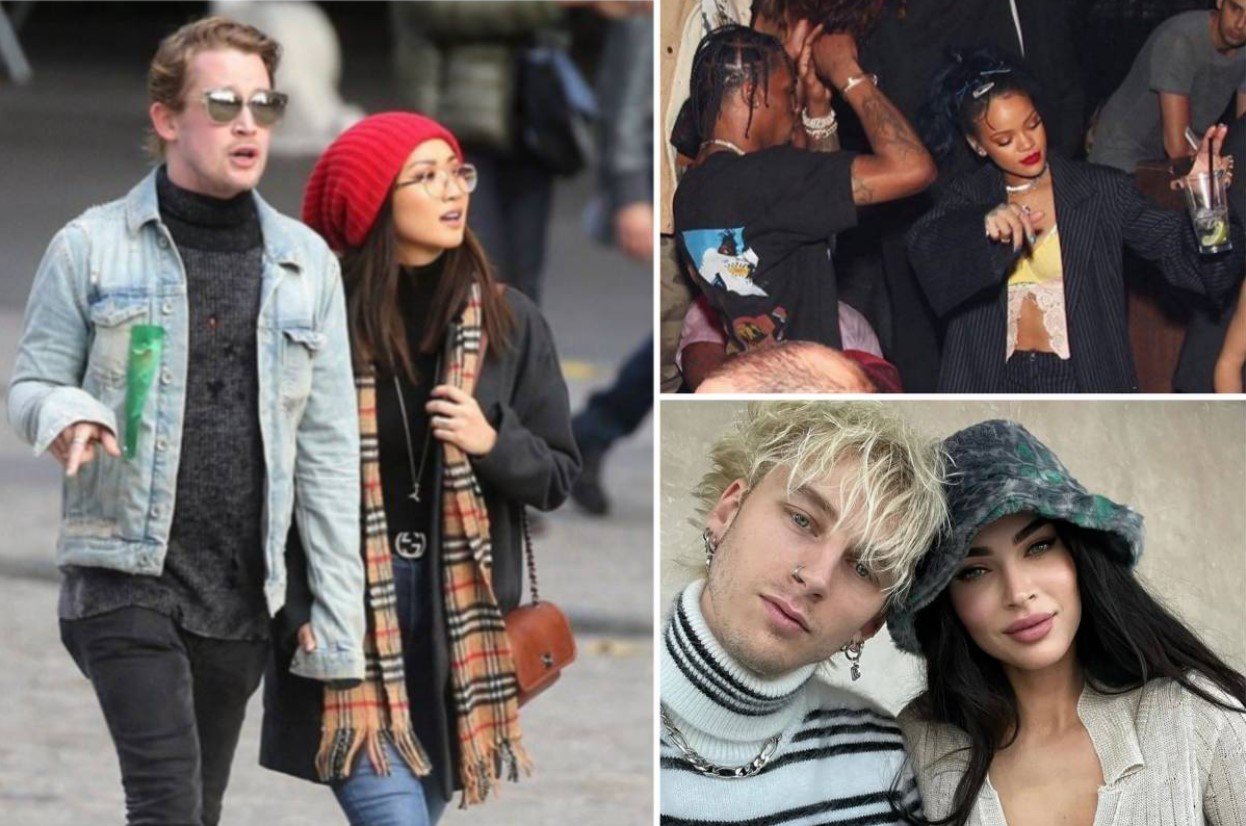 Here, we've compiled some of the most random Hollywood couples we never saw coming who left our mouths wide open in surprise when they got together. 
Avril Lavigne and Tyga
Let's begin with one of the most shocking love stories in the celebrity arena—multiple award-winning rock star, Avril Lavigne and hip-hop heavyweight, Tyga. This one was shocking for two reasons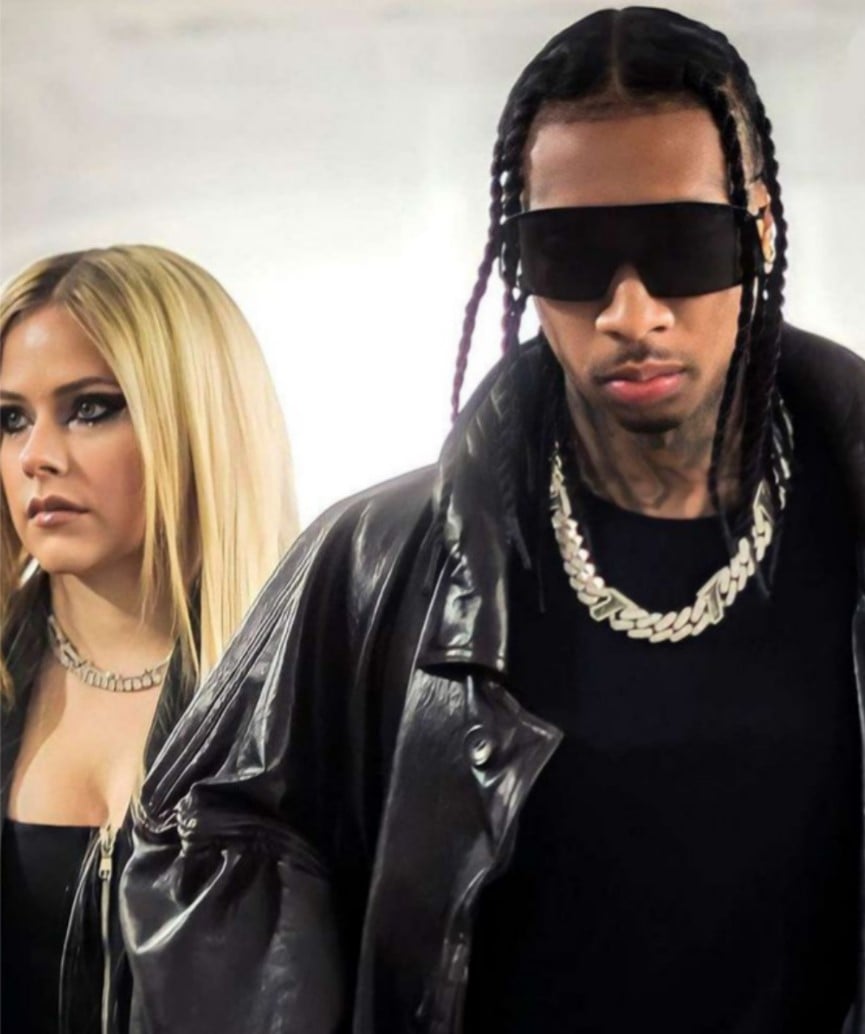 First, the collaboration between rap and rock isn't something we are used to. Second, Lavigne had just come out of a year-long engagement with rapper Mod Sun, and we all expected her to take a longer break. Moreover, Tyga's history with the Kardashain-Jenners made this pairing even more controversial.  
Madonna and Josh Popper
After two divorces and several other relationships spanning three decades, Madonna shocked the industry when her relationship with athlete Josh Popper became public. The seven-time Grammy award-winning songstress has not given up on love.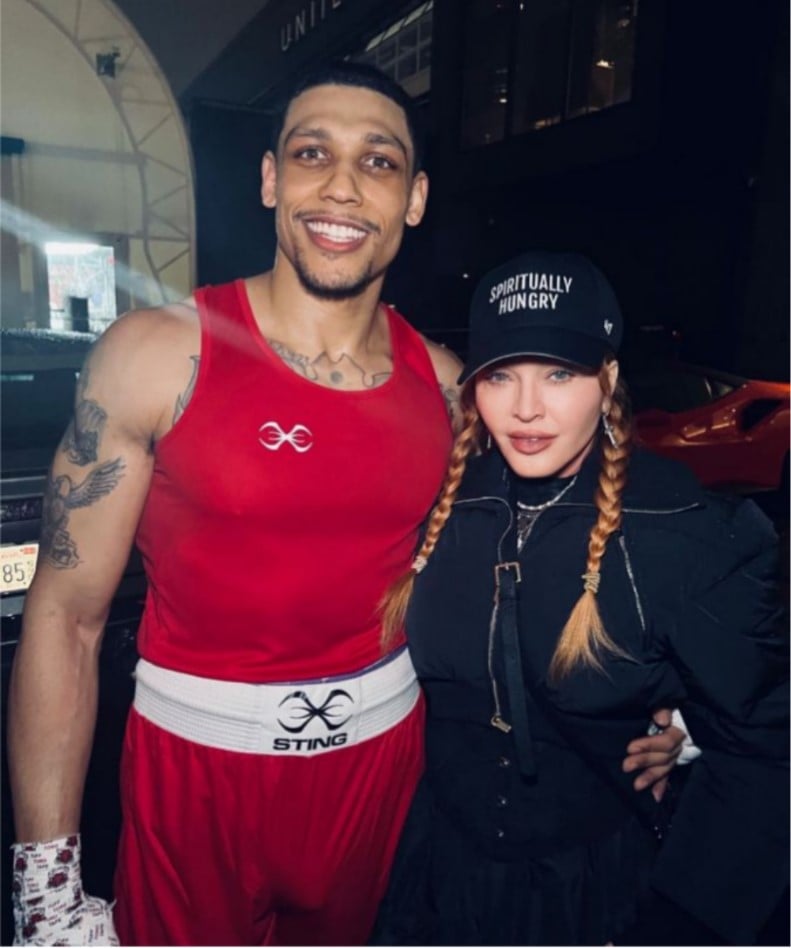 This time, it is the 23-year-old Popper who is giving her the happiness she desires. Reports have it that their love flames were sparked after the 64-year-old singer hired Popper to give her son some boxing lessons.
Emily Ratajkowski and Pete Davidson
In our opinion, Pete Davidson is one of the most charming celebrities around. The star-studded array of ladies who have been swayed by his personality is pretty enviable. From Kim Kardashian to Ariana Grande, Davidson has always had an eye for equally charming female compatriots.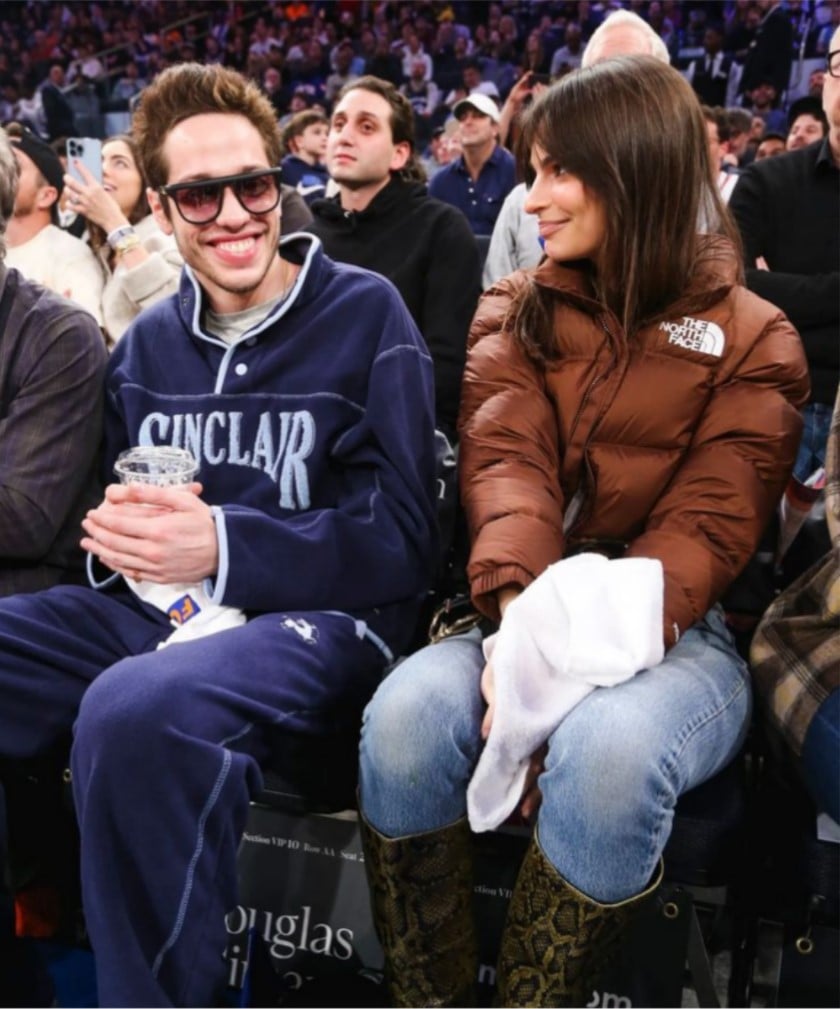 His recent romance with model and Hollywood favorite Emily Ratajkowski boosted his list of highly-esteemed partners. Unfortunately, the engagement didn't last more than a few months.
Selena Gomez and Drew Taggart
In February 2023, Selena Gomez gave her fans one of the earliest surprises of the year when she was seen with Taggert several times in the span of a few weeks. These meetings included a rumored meeting at a bowling alley where they reportedly made out.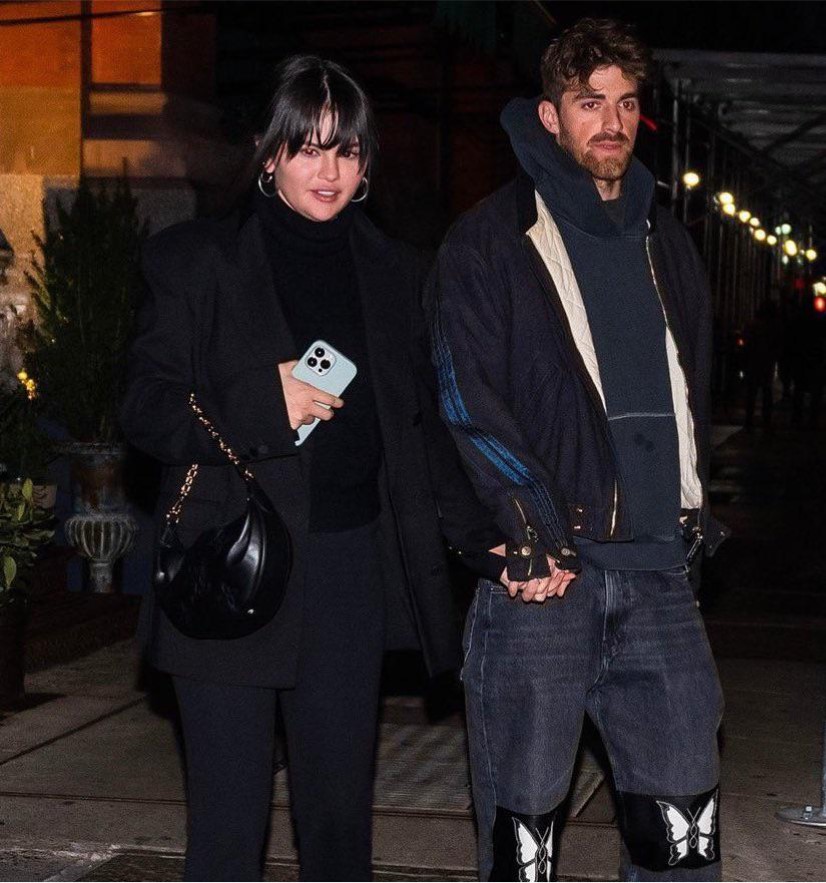 Taggart quickly became the object of thousands of Google and social media searches, as the identity of Gomez's new 33-year-old love interest was a mystery to many of her fans at the time.
Raquel Leviss and Tom Sandoval
This love story revolves around the popular series Vanderpump Rules and allegedly involves the biggest cheating scandal in the history of reality television. In March, news broke that Tom Sandoval was cheating on his co-star and partner of nine years, Ariana Madix, with another co-star, Raquel Leviss.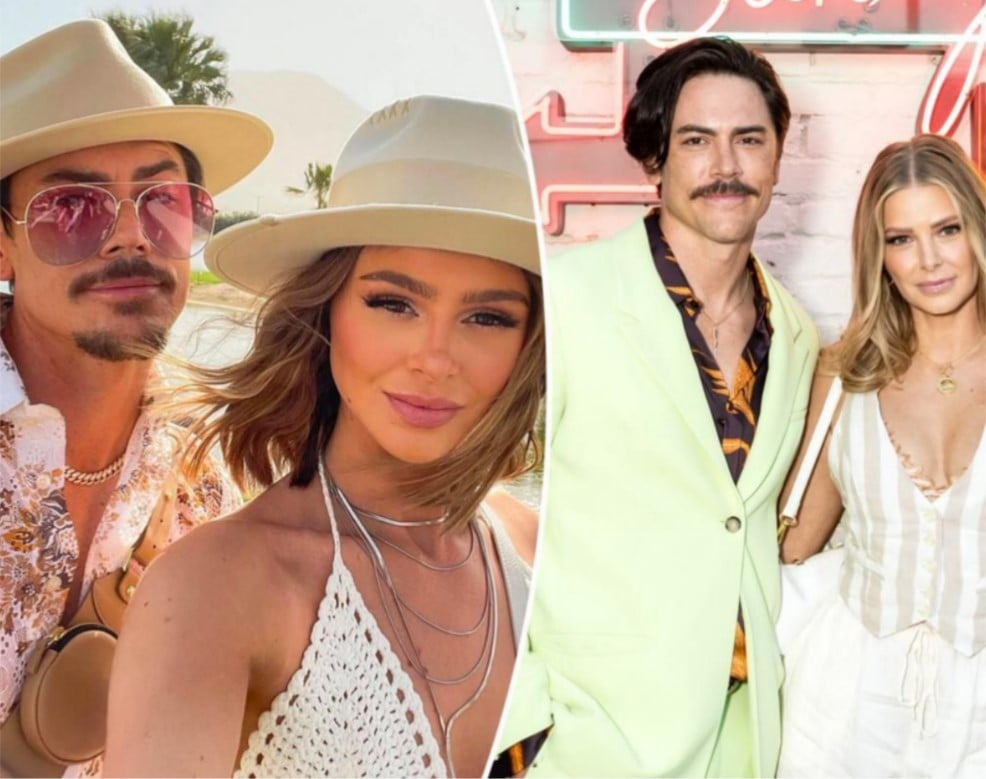 The revelation set off a series of intense events that included Madix making out with her trainer, Leviss spotted emerging from Sandoval's home after an alleged sleepover, and an FBI report from Leviss about not-so-complimentary text messages from furious Madix fans.
Dua Lipa and Jack Harlow
Even after releasing a track titled "Dua Lipa" which featured in his 2022 album, Come Home, the Kids Miss You, many fans failed to get the hint of an burgeoning love story between Jack Harlow and Albanian singer, Dua Lipa.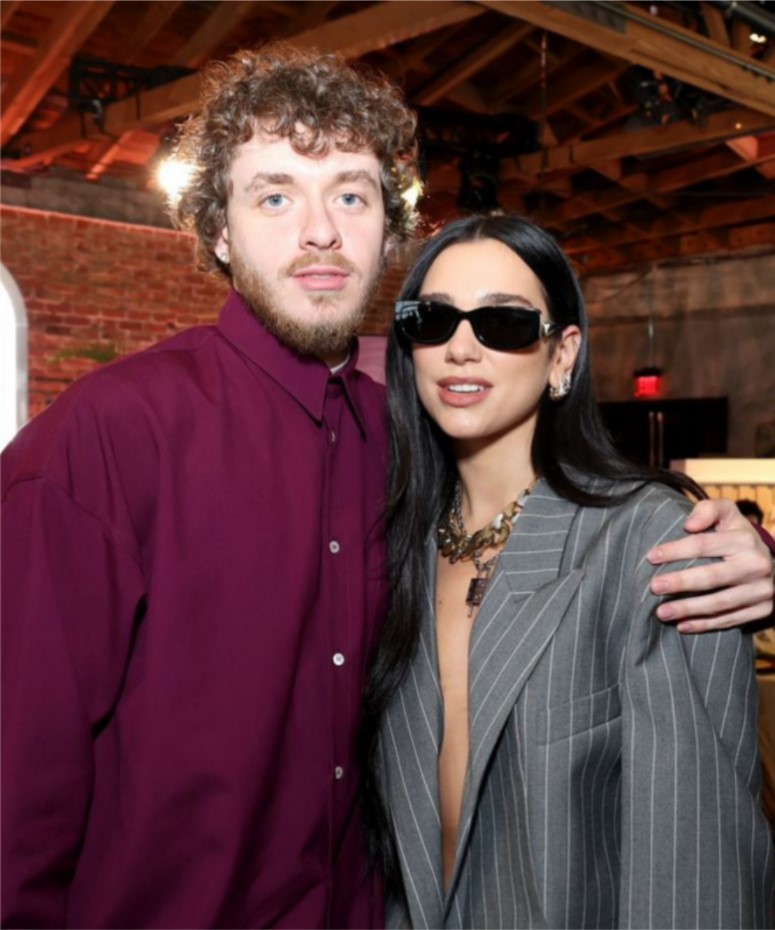 Lipa has previously been involved with two other popular faces, Anwar Hadid and Trevor Noah. But her move from film and TV personalities to the music industry wasn't expected.
Serena Williams and Drake
Canadian-born rap sensation Drake refers to lots of female celebrities in his tracks. So, his mention of Serena Williams in "Worst Behavior," a 2013 track, didn't spark much suspicion.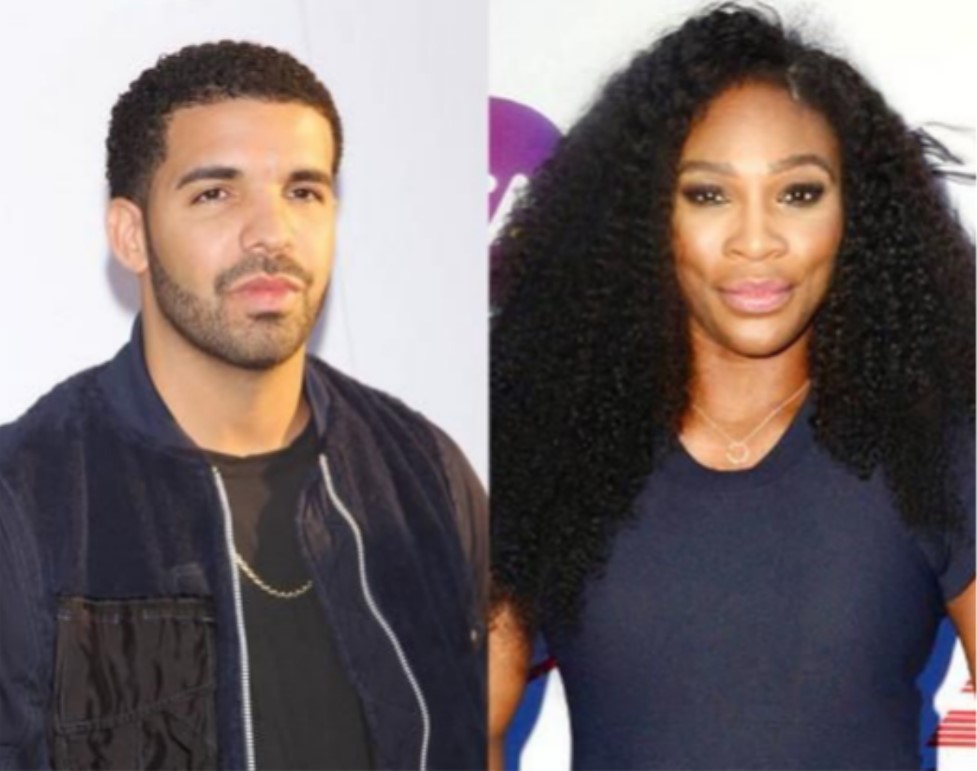 It wasn't until Drake began to frequent her tennis matches and the pair started to make more than casual eye contact it became clear they had a thing for each other. 
Janet Jackson and Matthew McConaughey
Janet Jackson and Matthew McConaughey have both attended many industry-related events in the past, but rumor has it that they discovered their attraction to each other at the 44th Grammy Awards.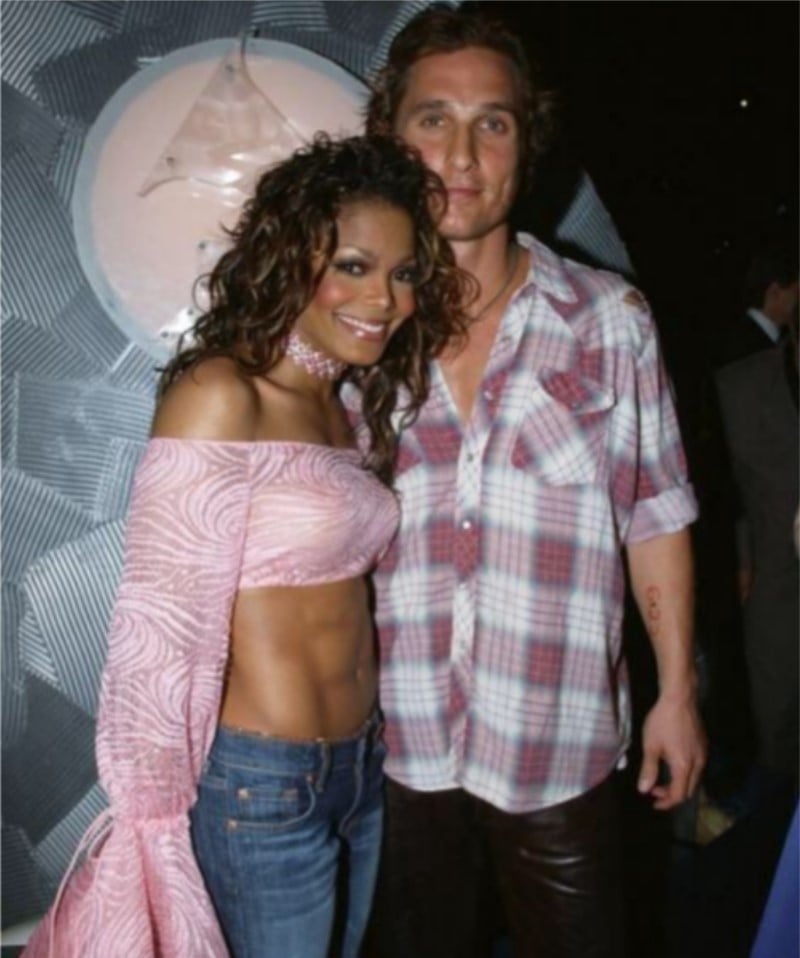 Afterward, reports of a secret relationship began to make the rounds. McConaughey denied there was anything between them. On the other hand, Janet hesitantly admitted to a short affair which, as McConaughey later clarified, didn't make it past the first date. 
Kate Beckinsale and Pete Davidson
Rumors about a romantic engagement between the pair gained some credibility after they were seen leaving the Golden Globe awards on January 6th, 2019. Pete is the third stand-up comedian on Kate's list of romantic partners.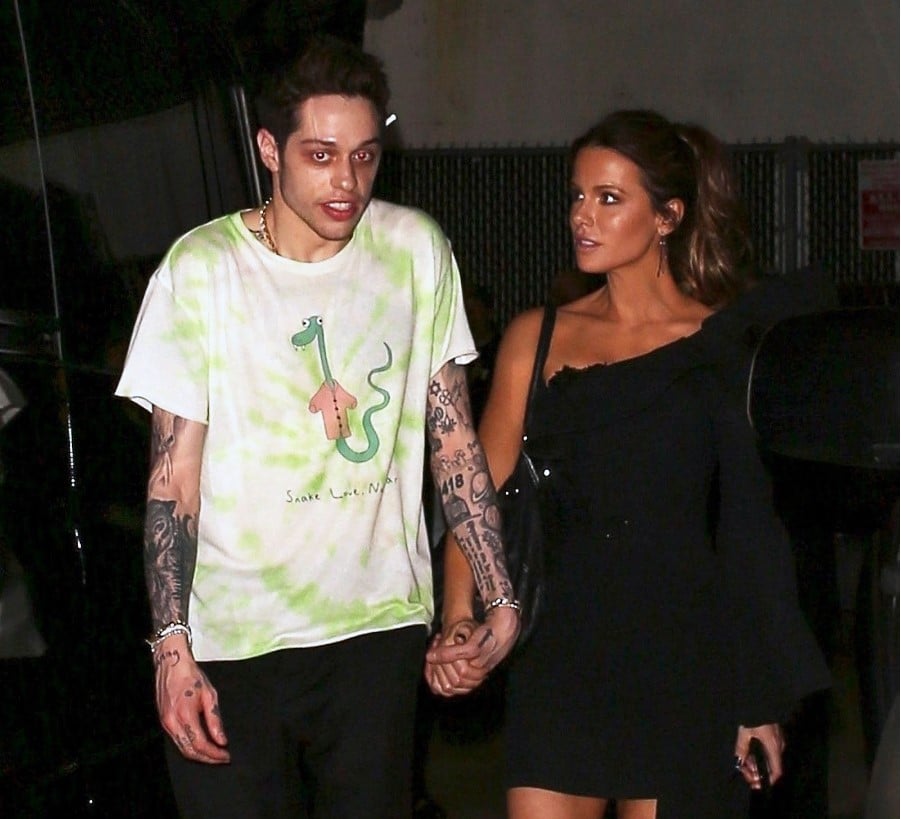 At the time, Davidson had just gotten out of a rocky relationship with Ariana Grande. Fans who thought the couple – whose difference is age was 20 years – wasn't fit for each other were vindicated when the pair split after just four months.
Brenda Song and Macaulay Culkin
After meeting on the set of the 2017 movie Changeland, the now grown-up child movie stars began to see a future with each other. After what looked like a soon-to-be short-lived relationship, the pair shocked everyone by having a child together.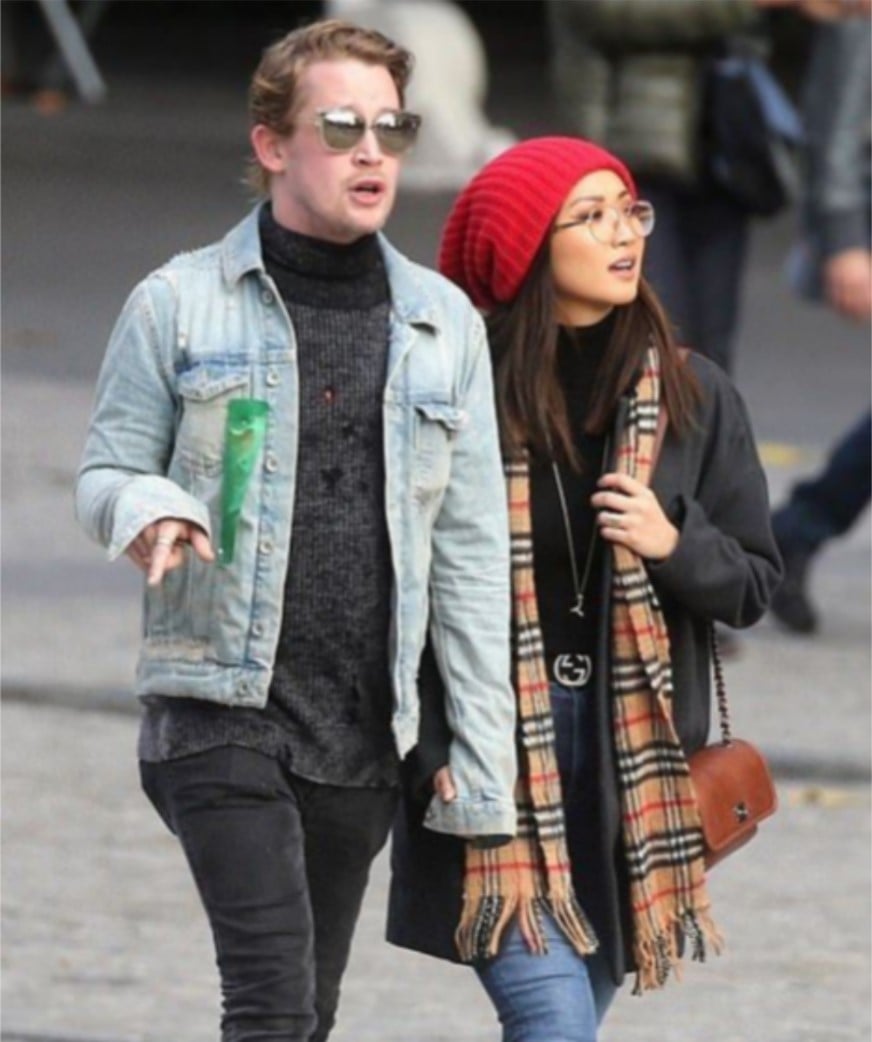 Mac had talked about having a child and settling down with his new bestie while quizzed during a high-profile interview. They are closer to tying the knot now, as they have become officially engaged.
Cher and Tom Cruise
This exciting love story takes us all the way back to the 1980s. At the time, both celebs had already made a name and some significant fortunes for themselves.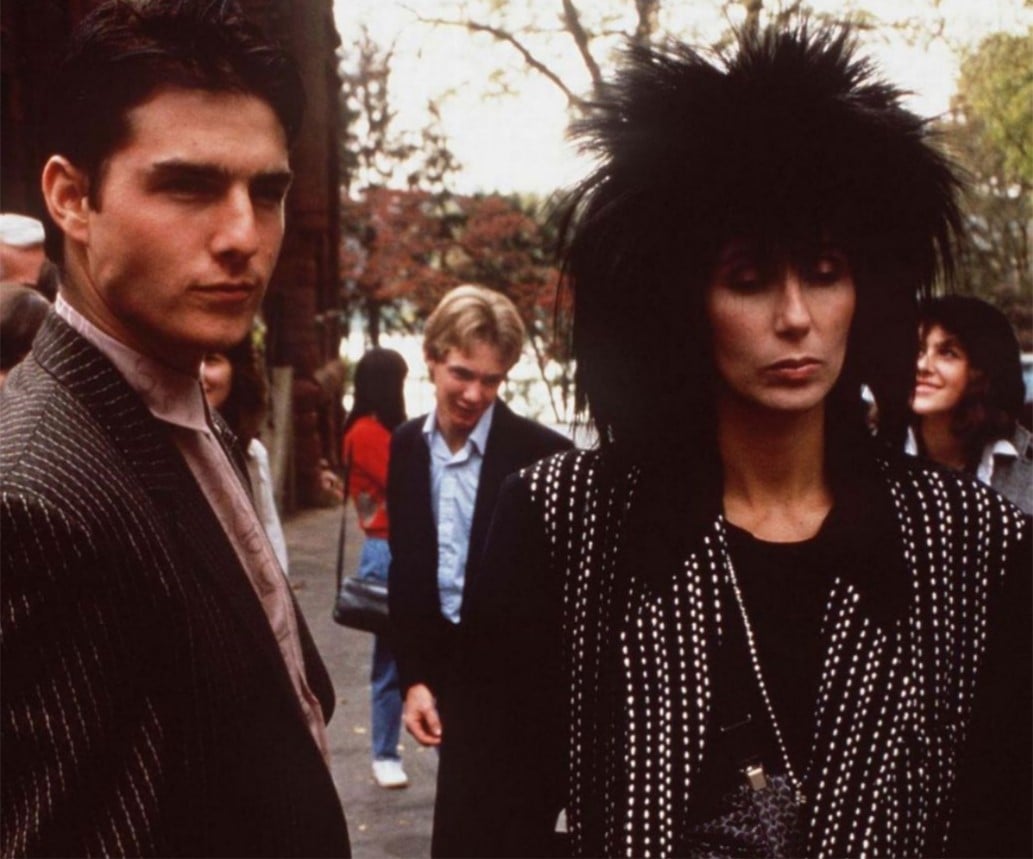 Cruise met Cher, 15 years his senior, at the wedding of Madonna and Sean Penn. Cher admitted that their busy schedules made them pull the plug on what looked like a promising relationship.
Chelsea Handler and 50 Cent
Not many people thought rapper 50 Cent and late-night show host and comedian Handler could find love in each other. But 50 Cent's appearance on an episode of her show was enough to sway even the most pessimistic opinions.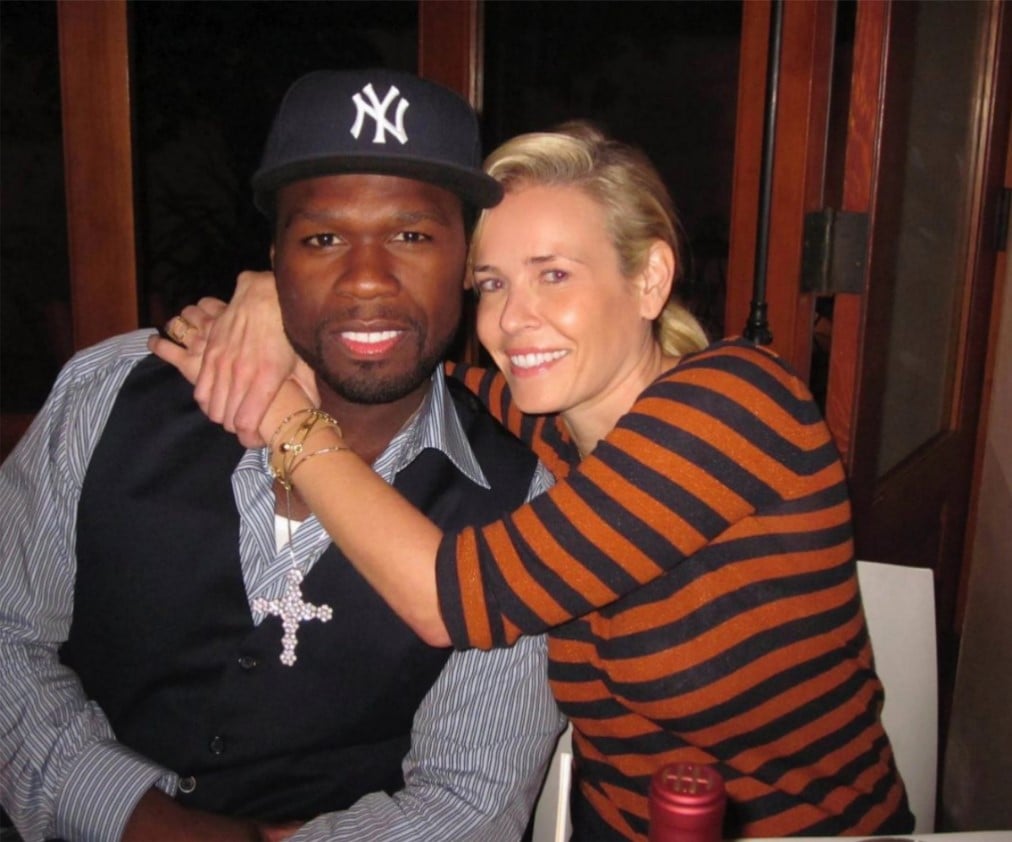 A year later, they started a relationship that would last for five months. Although Handler didn't think they were serious enough to continue, she still describes 50 as her "favorite ex."
Kendall Jenner and Bad Bunny
In February 2020, Kendall Jenner and Bad Bunny had dinner together and left the building separately. The exit strategy did not turn out to be very effective in dousing suspicions that would later be confirmed.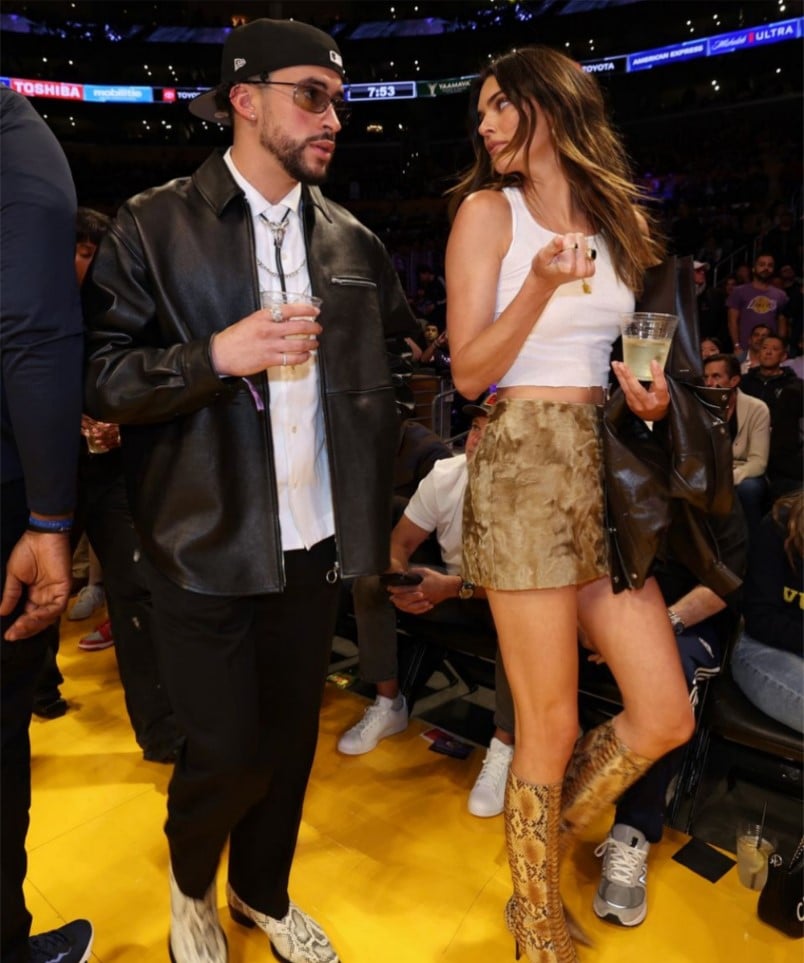 Their relationship became public knowledge a few months after being seen together at an Oscars afterparty. Maybe it was Jenner's switch from Devin Booker, her long-term basketball boyfriend, to a rap star that we didn't see coming.
Kim Kardashian and Nick Cannon
It was while Kardashian was working with Paris Hilton that she met Cannon, already a popular TV show host. The relationship became the talk of the town for a short while, and it lasted before it ended in 2007.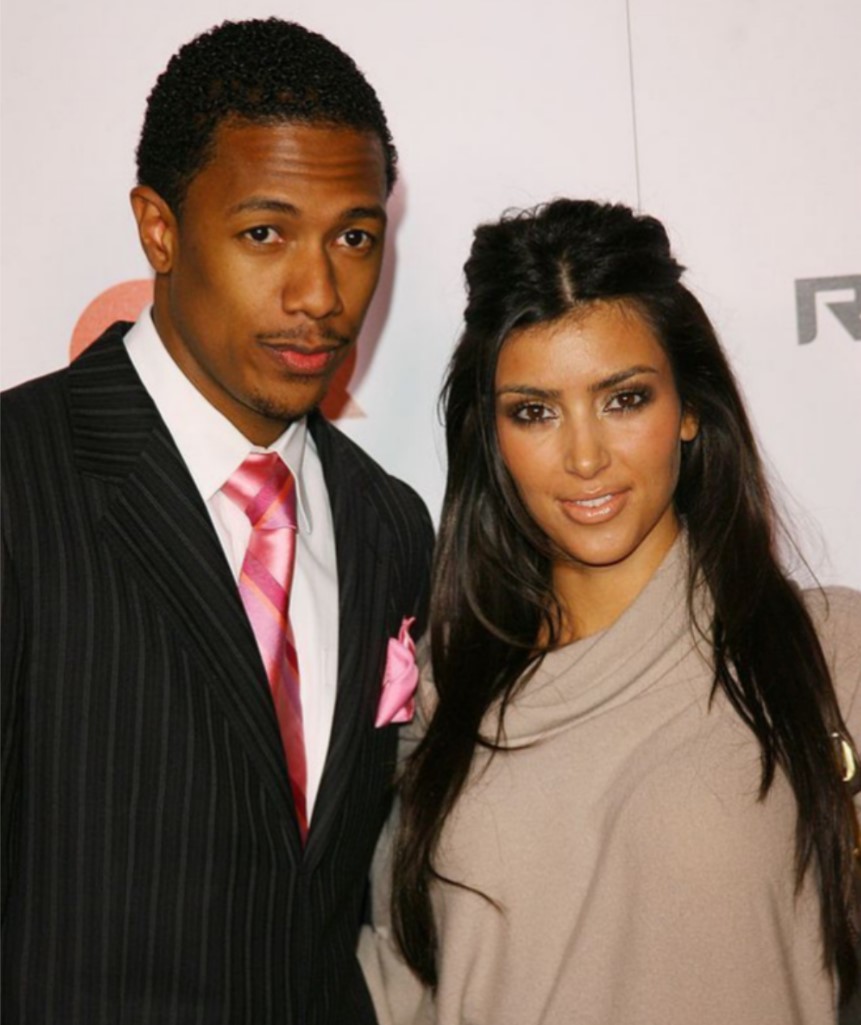 Cannon was the first in a string of failed Kim Kardashian relationships which continued until her recent marital split with Kanye West. 
Chelsea Peretti and Jordan Peele
Hollywood celebrity couples are known to meet at red-carpet events and birthday parties of colleagues. The relationship between Chelsea Peretti and Jordan Peele is an exception—they met on Twitter.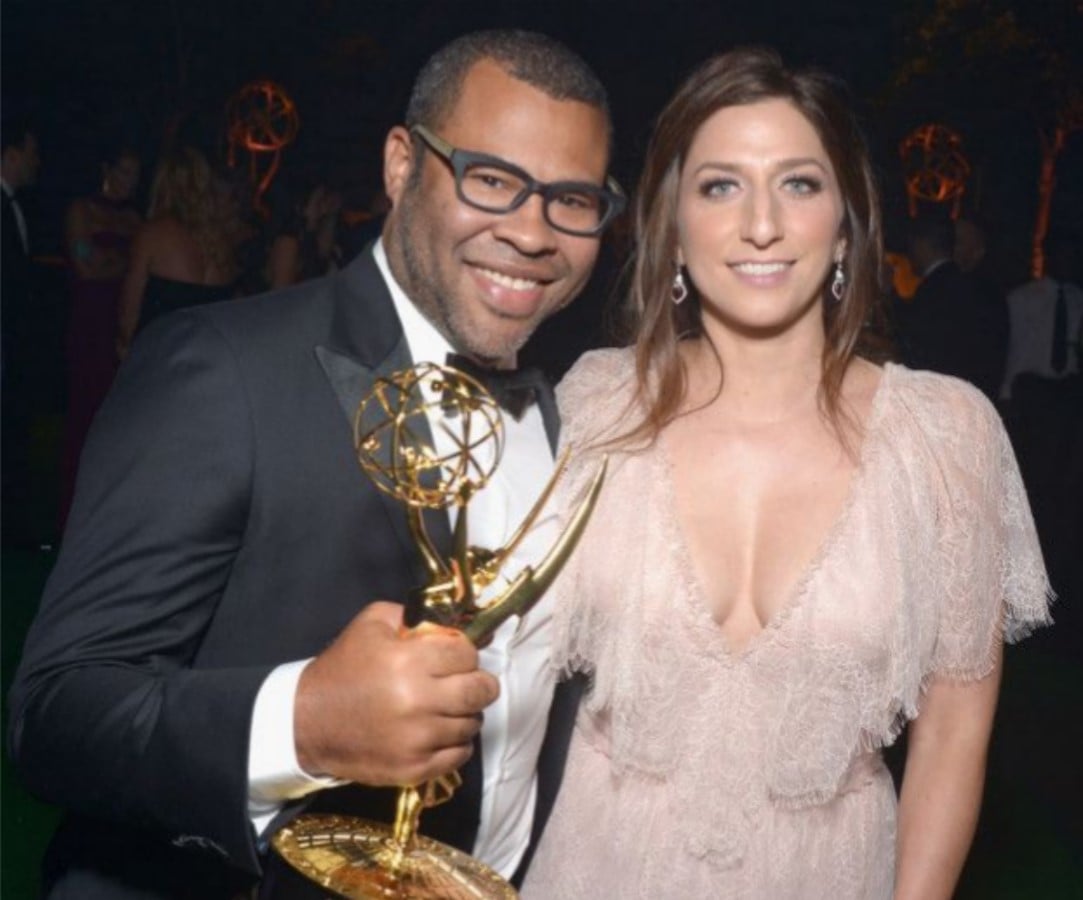 After they announced their largely unexpected engagement in November 2015, the couple got married about six months later, surprising their fans even more.
Gwen Stefani and Blake Shelton
Gwen Stefani and Blake Shelton were both hired as coaches on the seventh season of The Voice back in 2014. During their time working together, it is believed the seed of love was sown in the hearts of the pair, who were both married at the time.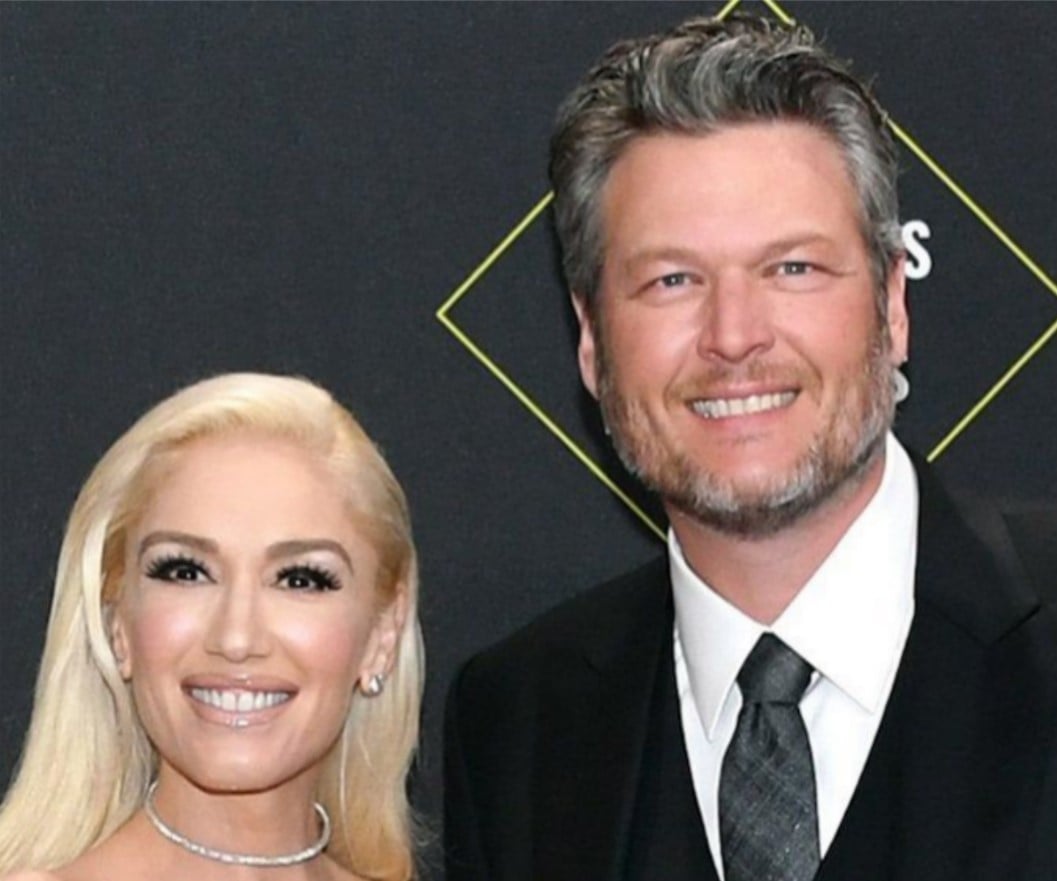 It was the realization that they both shared the same story, a divorce, that fueled the spark of love and brought them together. They were married July 4, 2021, and still don't seem to have any regrets. 
Olivia Wilde and Harry Styles
This pair fell in love after meeting on the set of the movie Don't Worry Darling in September 2020. The next time they would be caught together was holding hands during a wedding in January 2021.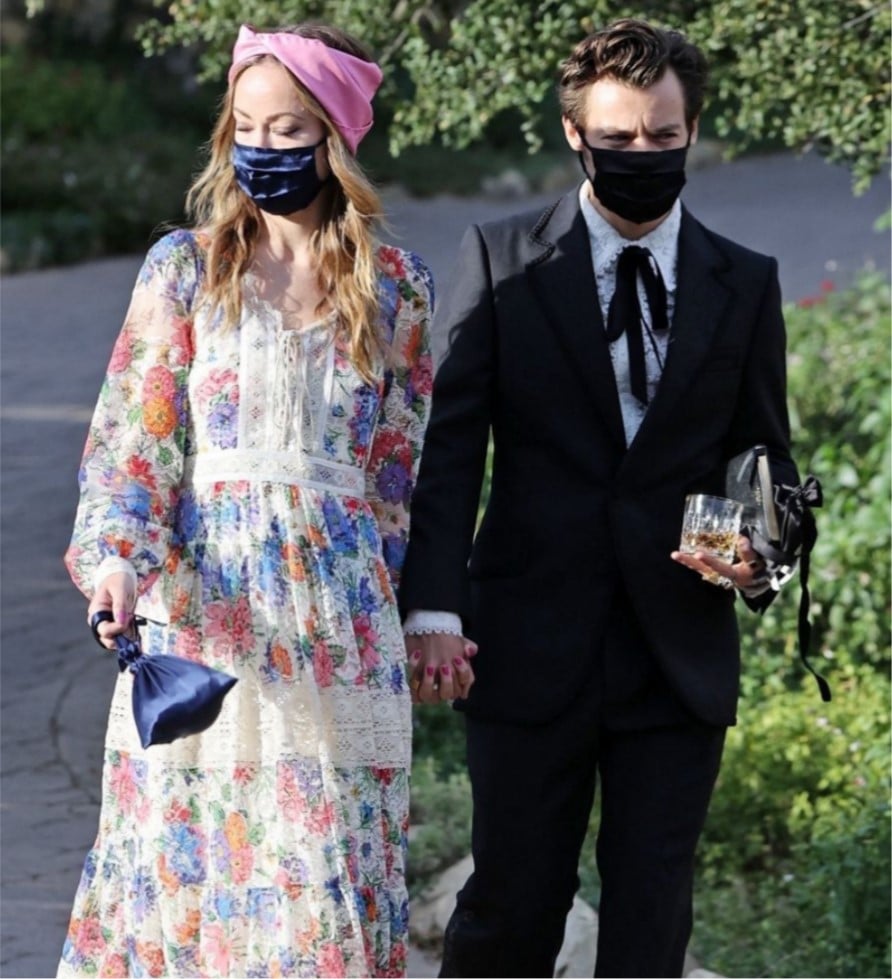 The relationship soon got more serious as they enjoyed some PDA-filled getaways in Italy and England in 2021. However, in November 2022, they decided to take a break from each other. 
Kourtney Kardashian and Travis Barker
When Kourtney Kardashian and Travis Barker made their relationship public, it sent shockwaves across their fan base. But they had known each other for quite a while before they got serious.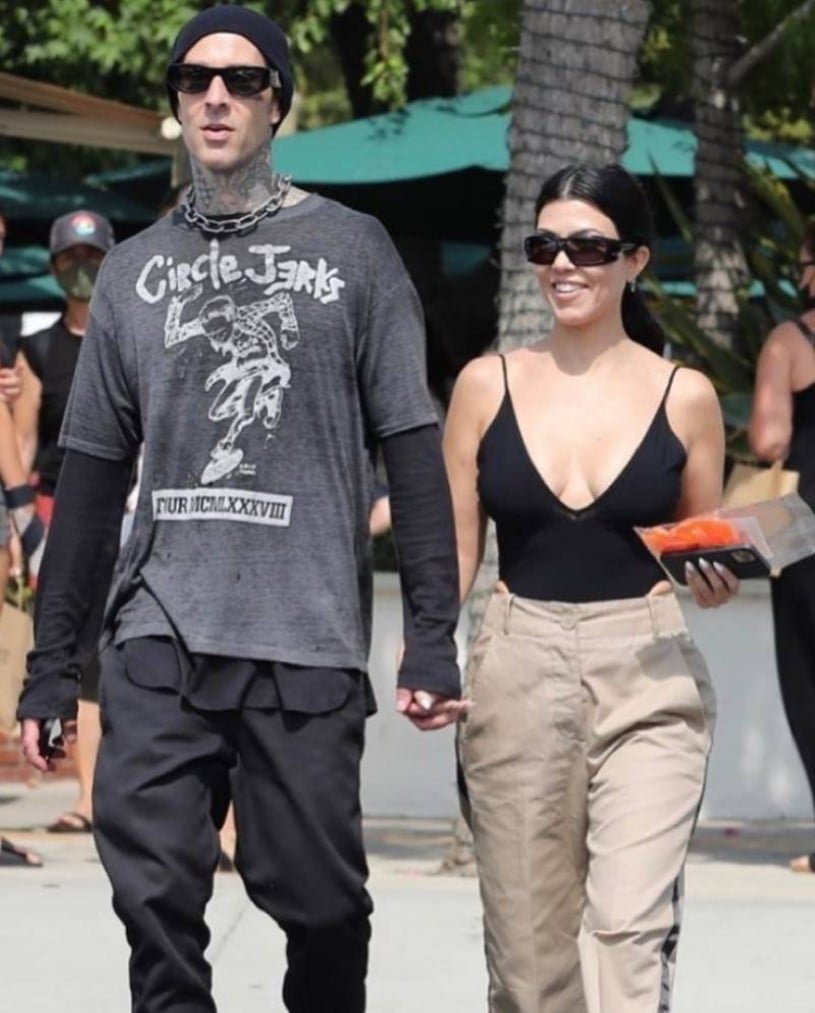 Barker even famously admitted to having a crush on Koutney's sister, Kim. The lovebirds later tied the knot in May 2022 after almost two years of frequent PDAs and attention-grabbing photos, which continue to this day.
Bethenny Frankel and Eric Stonestreet
During an appearance in Watch What Happens Live with Andy Cohen, Frankel finally admitted to dating Stonestreet. "I went out with him on two dates" were the only words she needed to mutter to end years of speculation.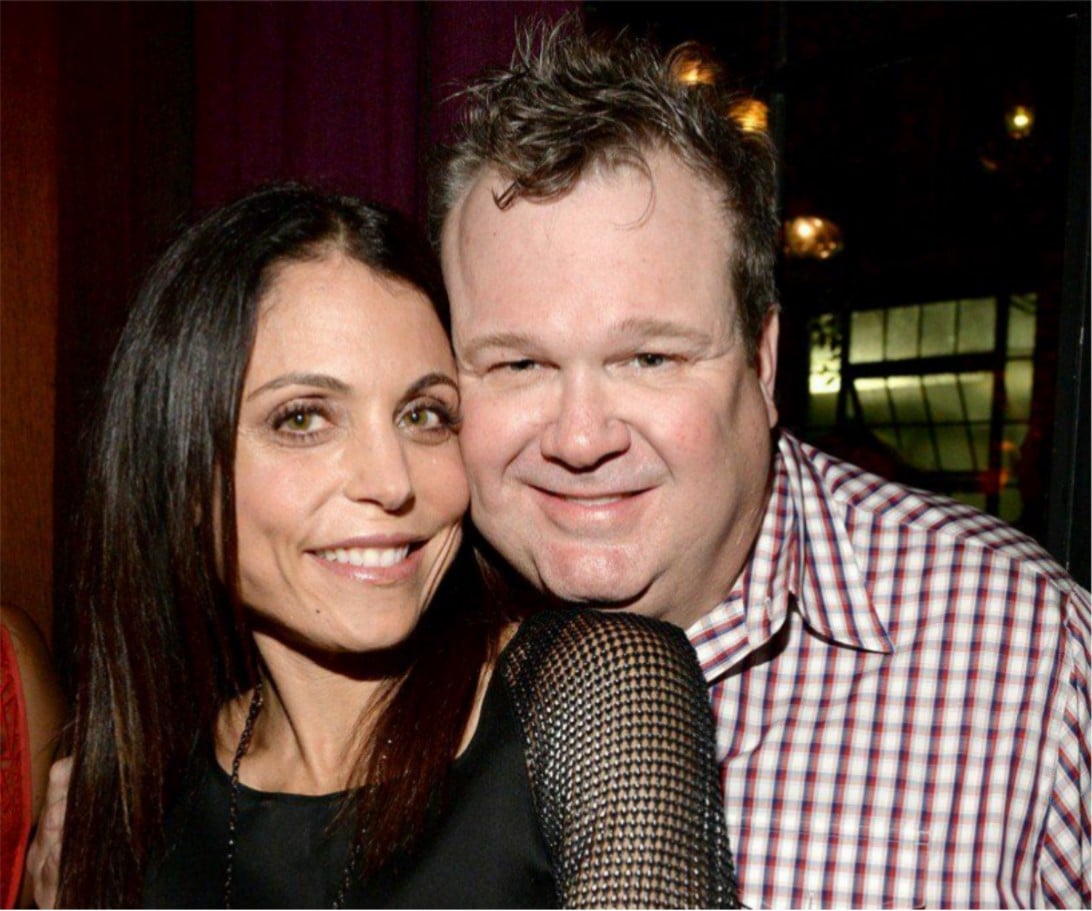 The couple had been the object of relationship speculations that seemed to drag on for an eternity. For his part, Stonestreet admitted that his flame is "a wonderful kisser."
Holland Taylor and Sarah Paulson
If the 32-year age difference doesn't distract you, you will probably see that Taylor and Paulson are happy in each other's arms. Adorable pictures of the couple holding hands got the internet buzzing.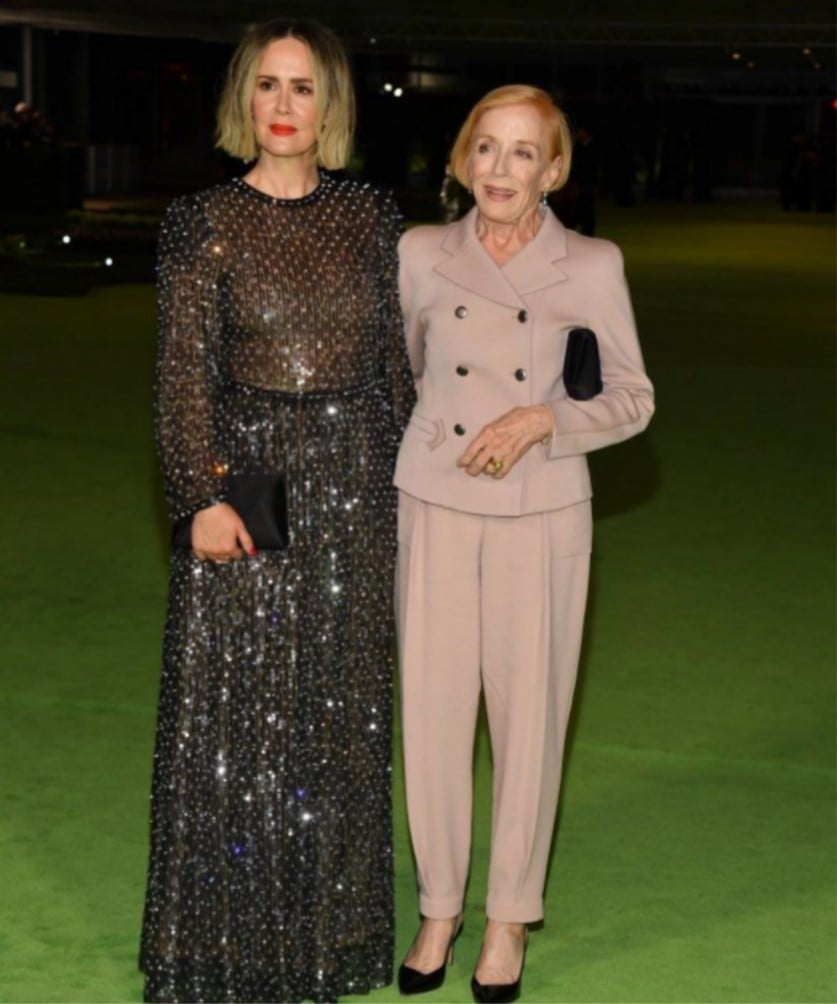 The relationship seems to have survived the odds for nine years now. This is particularly impressive, especially in an industry that is full of celebrity breakups. 
Katie Holmes and Jamie Foxx
After Holmes ended her six-year marriage to Tom Cruise, it took about one year for her to find love again. This time, singer and actor Jamie Foxx was the lucky guy.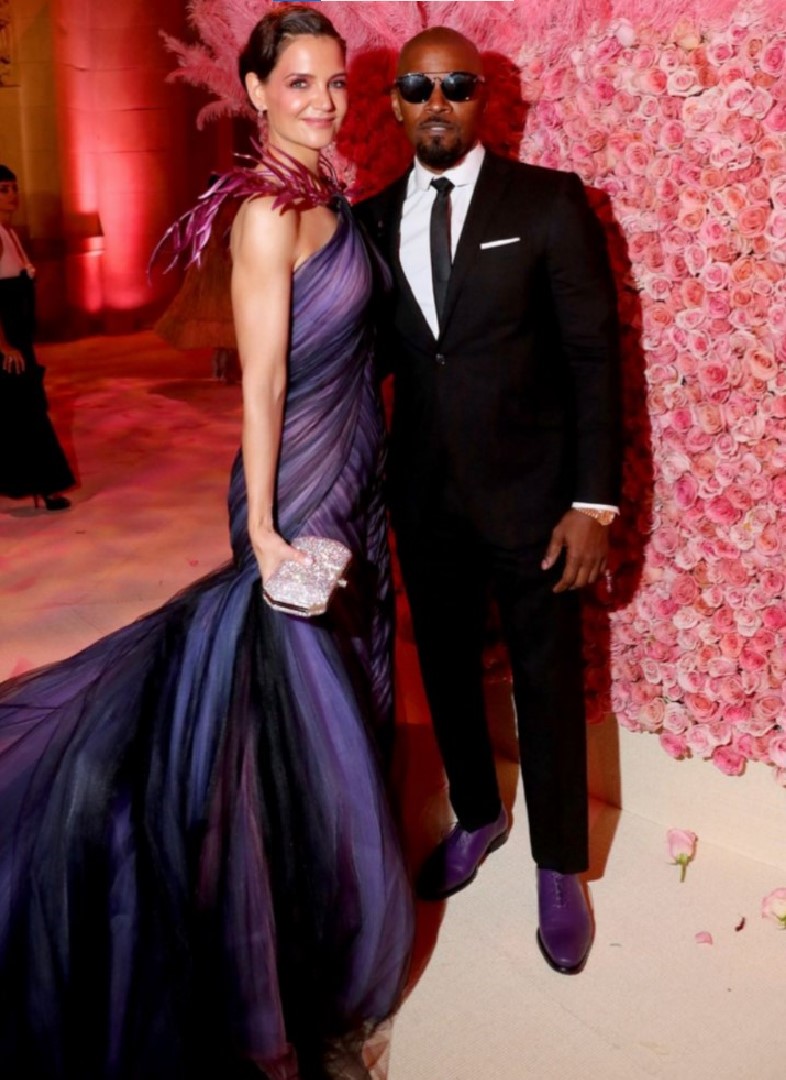 The dance they shared back in 2013 at the Apollo in New York would begin six years of an under-the-radar relationship. As of this writing, the pair has split and they are finding happiness without each other. 
Megan Fox and Machine Gun Kelly
Most of the time, our celebrity relationships begin on movie sets. When Megan Fox and Machine Gun Kelly met on the set of Midnight in the Switchgrass, Megan had been married to Brian Austin Green for ten years.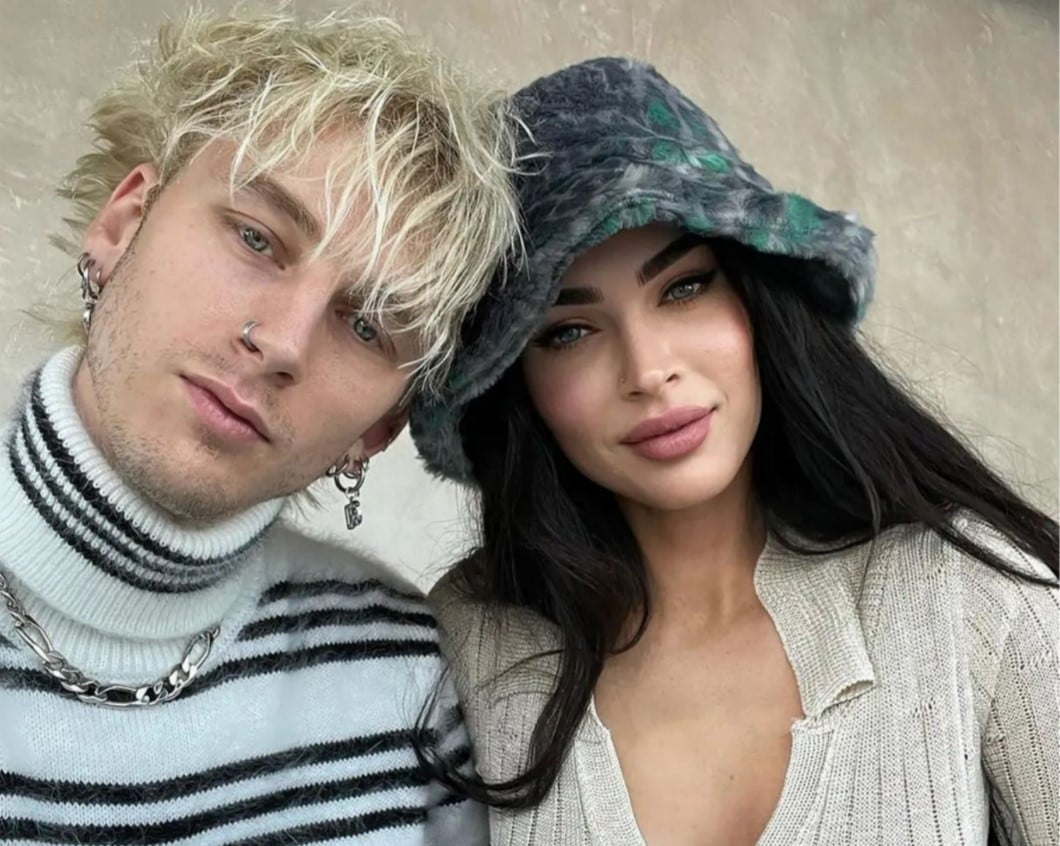 Two months later, they mutually decided to end the union. MGK, the rising rap star who seemed to have been waiting in the wings, quickly filled the void. 
Lisa Bonet and Jason Momoa
It was in 1987 when Jason Mamoa first saw Lisa Bonet. She was on TV as part of the cast of The Cosby Show. Jason, who was only eight years old, had fallen in love. But it was not until two decades later that his wishes came true.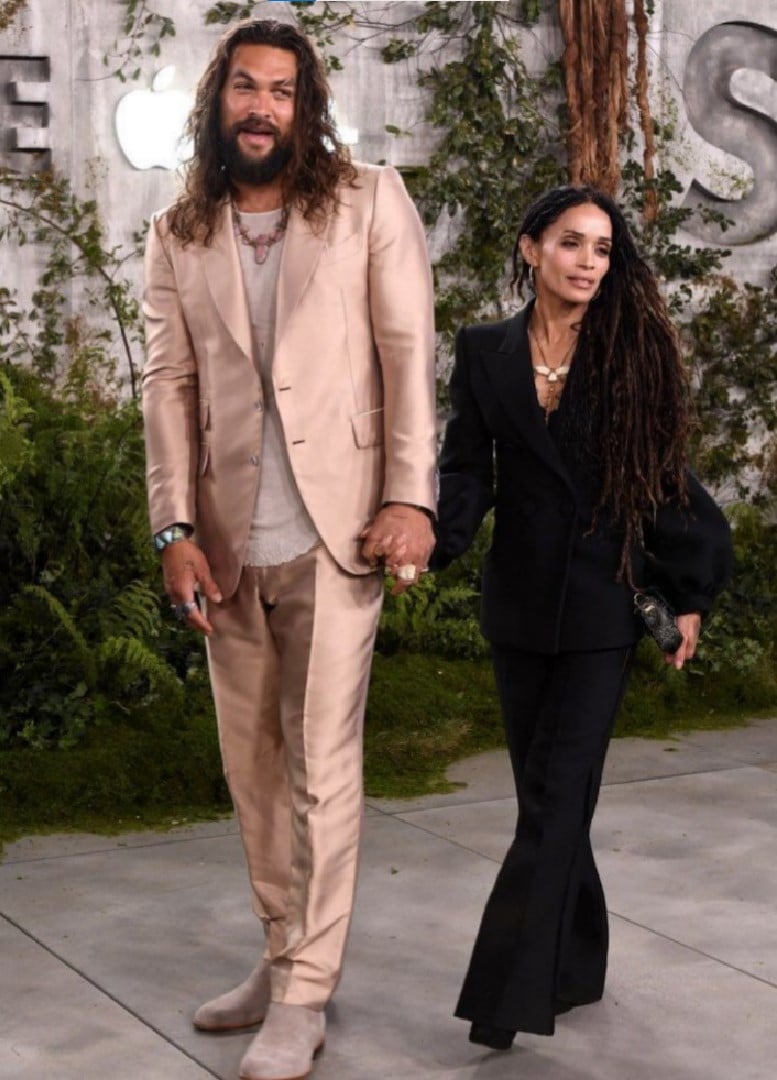 By the time he met Bonet at a Jazz club in Los Angeles in 2005, the actress had just parted ways with her former husband, Lenny Kravitz. After having three children together, the Aquaman star finally married to his childhood crush. 
Solange Knowles and Lil Wayne
It was Bow Wow who blew the lid on the secret relationship between Solange and Lil Wayne. During a clubhouse session, the Let Me Hold You crooner casually mentioned that Weezy had dated Solange, the younger sister of Beyonce.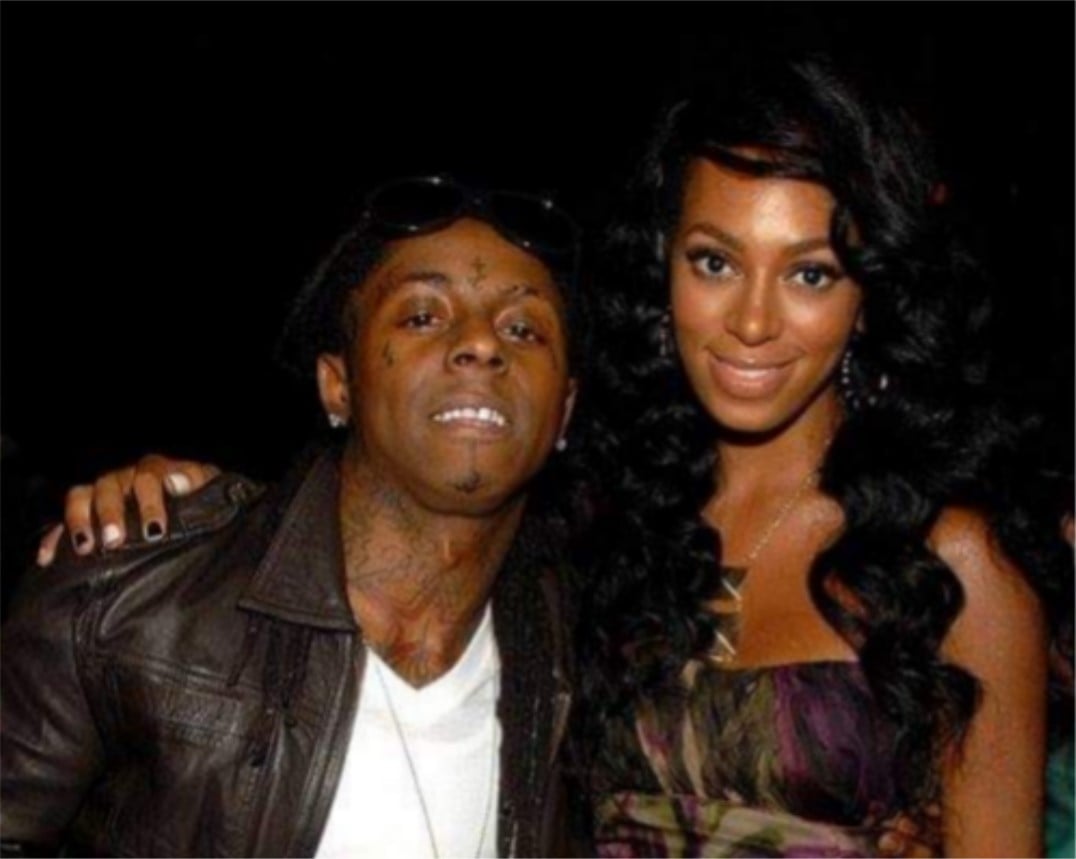 For most people, that was a new and shocking revelation. No one knew that Knowles and Wayne had anything to do with each other. At the time, both were in committed relationships and had already moved past their shared history.
Amber Rose and Val Chmerkovskiy
Even though they have now split, Rose's involvement with Chmerkovskiy was one relationship no one saw coming. Given she had come out of relationships with Wiz Khalifa and Kanye West, fans were probably expecting another love story with a music industry great.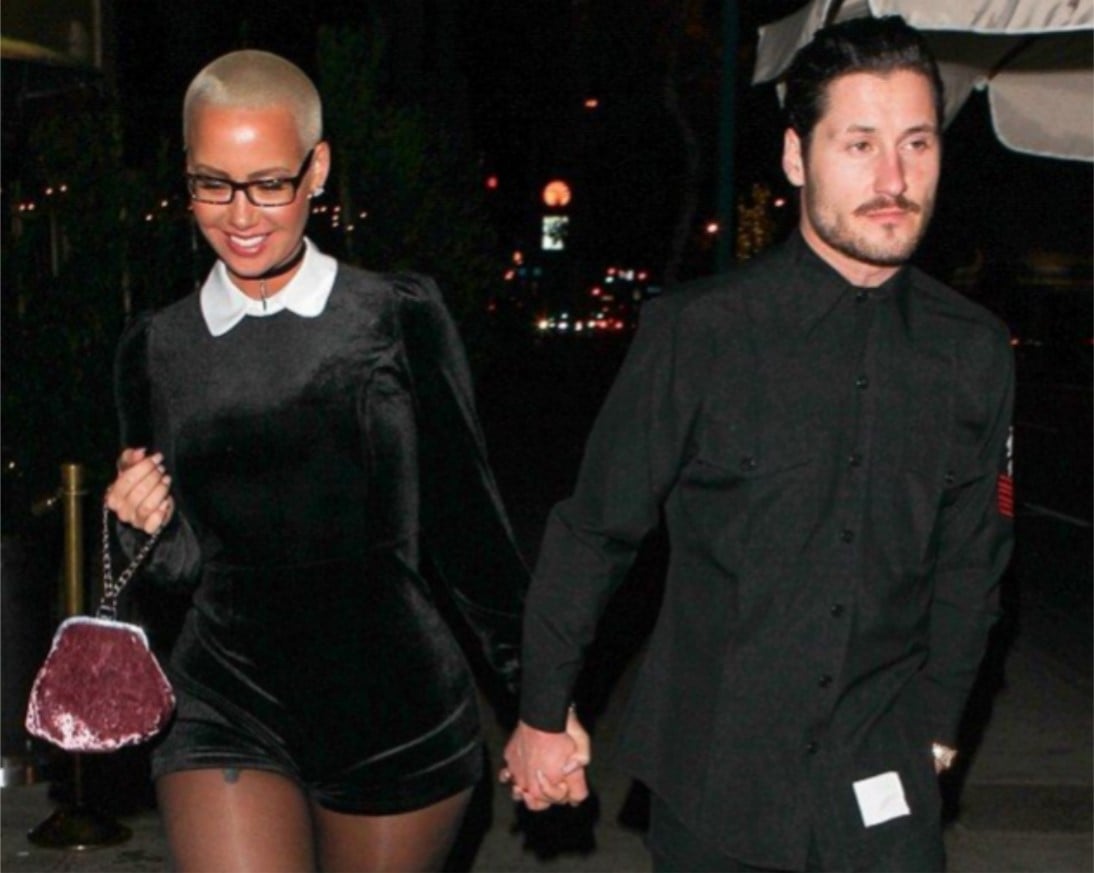 However, she found love with Chmerkovskiy, a brother to her dance partner, Maksim. Even though the relationship only lasted five months, it is one her fans won't forget any time soon.
Jada Pinkett-Smith and August Alsina
This relationship went down as one of the most controversial of the decade. The twisted love affair story got the attention of fans with one casual admission—Alsina claimed during an interview that he had Will Smith's blessings to date his wife, Jada.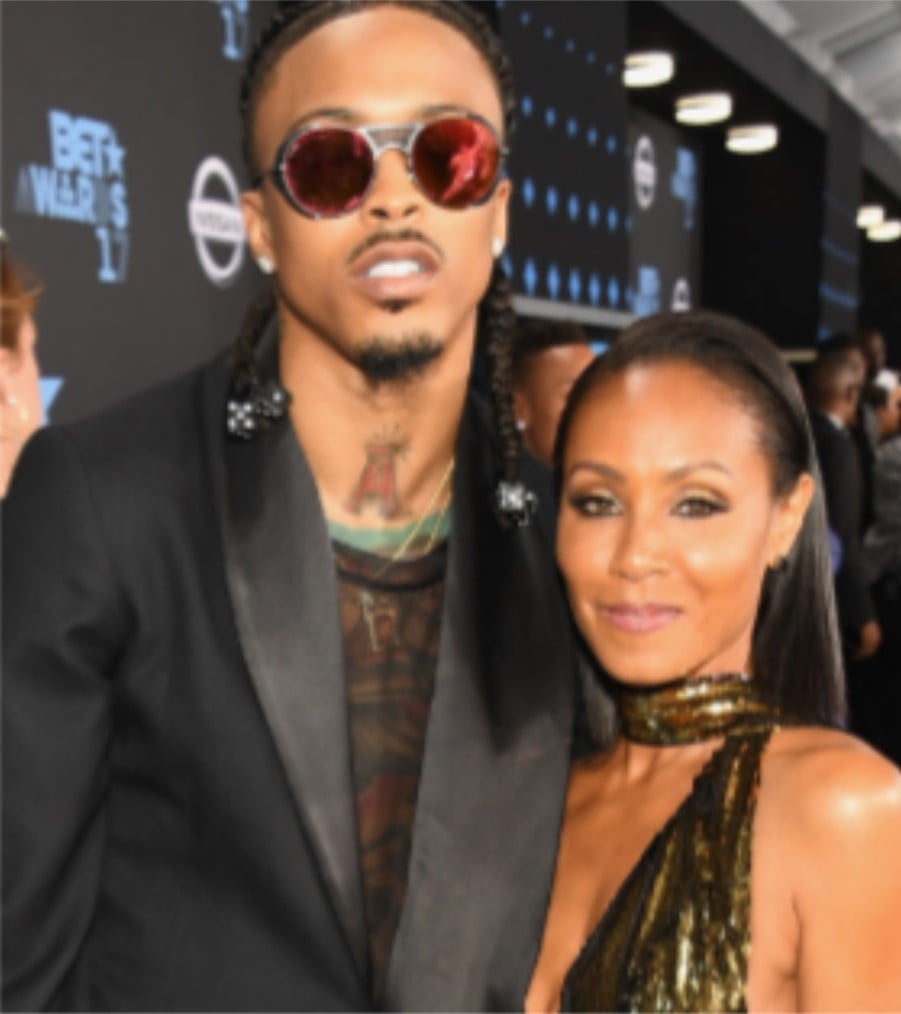 After her reps debunked the story and Alsina didn't back down from what he said, Pinkett-Smith later owned up to the affair. She and Will later shared a weird interview where they both talked about their marriage and Jada's "entanglement" with August. 
Rihanna and Travis Scott
Contrary to Rihanna's wishes, news that she was dating rapper Travis Scott broke out after Scott admitted to it in an interview with Complex editor Lawrence Schlossman. Scott had told Schlossman to keep it under wraps, but the later was too excited to keep it to himself.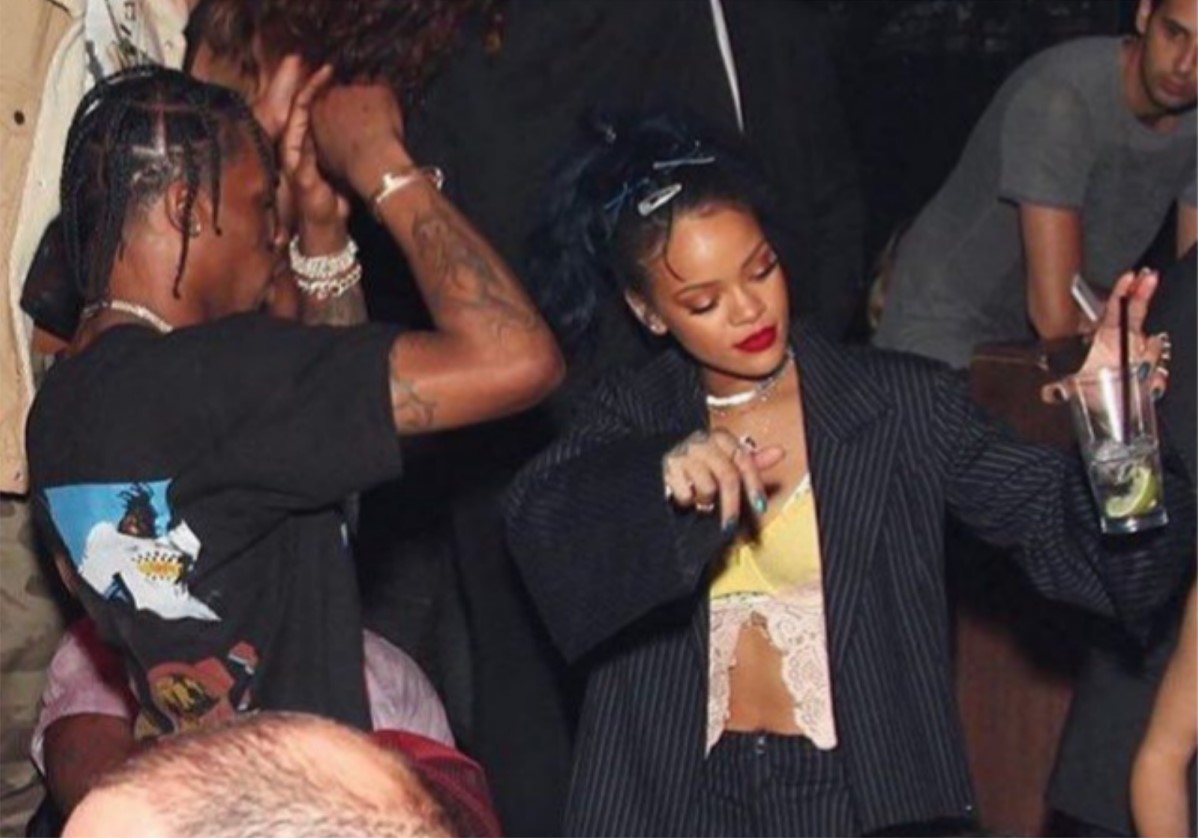 Riri wasn't as keen on the relationship as Scott was. She probably just wanted to have a good time and another love experience. 
Shailene Woodley and Aaron Rodgers
By the time Rodgers, the Green Bay Packers quarterback, called Woodley his fiancée at the NFL MVP acceptance speech, fans had already begun to notice the signs. The athlete would later confirm their engagement on Jimmy Fallon's late-night talk show.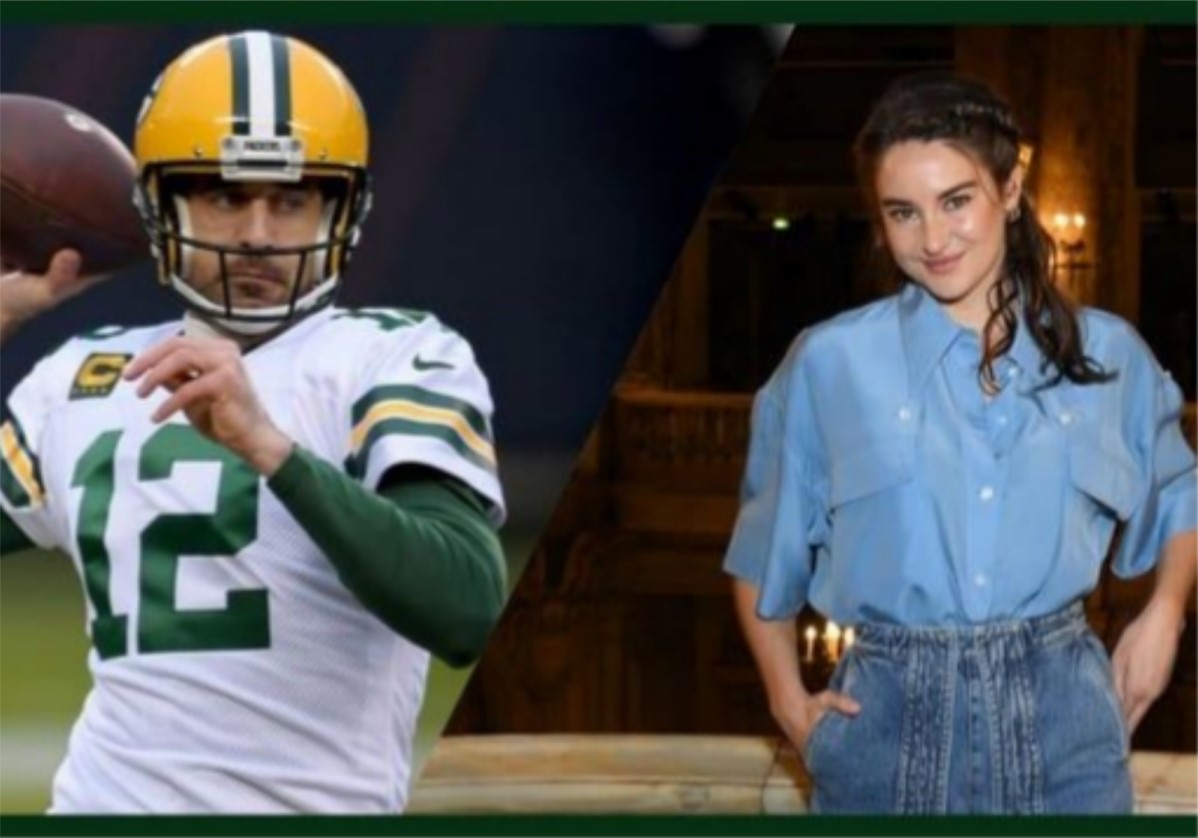 Woodley was as surprised by the relationship as many of her fans. She never saw herself marrying someone who "throws balls for a living."
Vanessa Valladares and Zac Efron
It was while she was working as a waitress that Valladares met Efron. The charming actor sat in her section and got her number before leaving.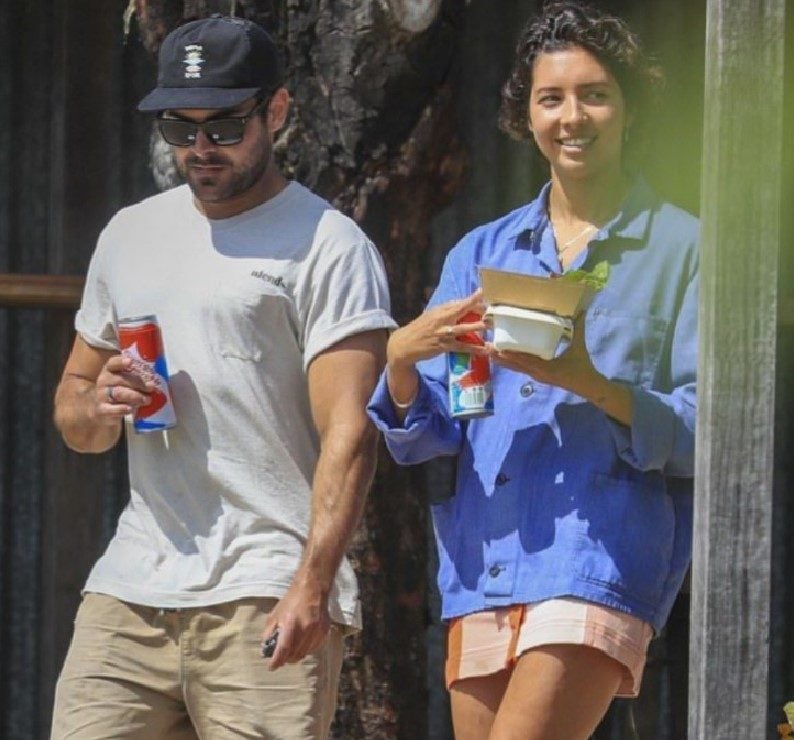 Shortly after, she quit her job and followed him on an adventure that would last ten months, but would forever linger in her mind. 
Olivia Munn and John Mulaney
Although they have been quite mum about how they got together, Munn and Mulaney are still going strong. This pair is surely one you wouldn't expect.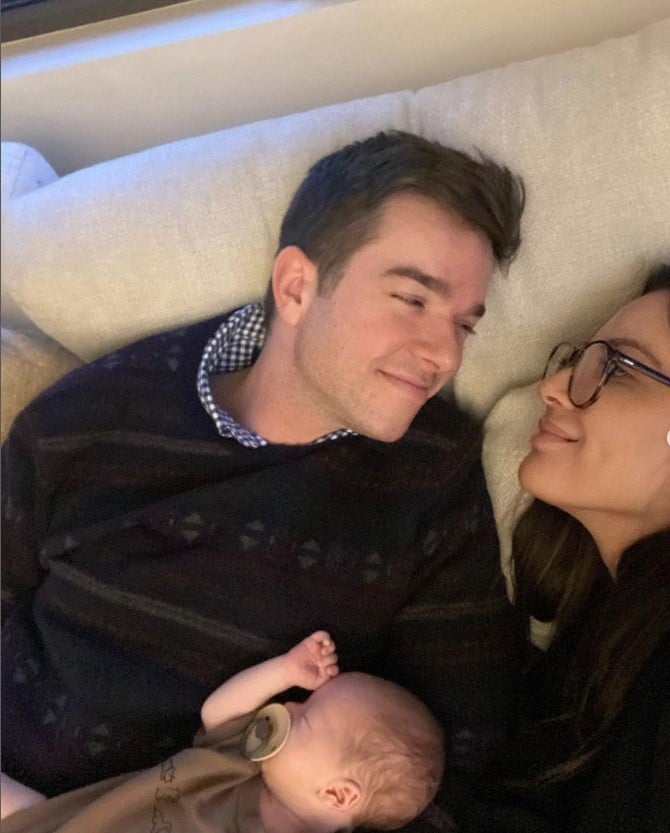 This comedian and this actress got together after Mulany split from his former wife of six years. Olivia and John even welcomed their first child in 2021. It seems like they have no plans of slowing down any time soon.
Bill Murray & Kelis
We guess you can't go wrong when it comes to a  "Milkshake. "Bill Murray and the Milkshake" singer Kelis was reportedly an item for a hot second.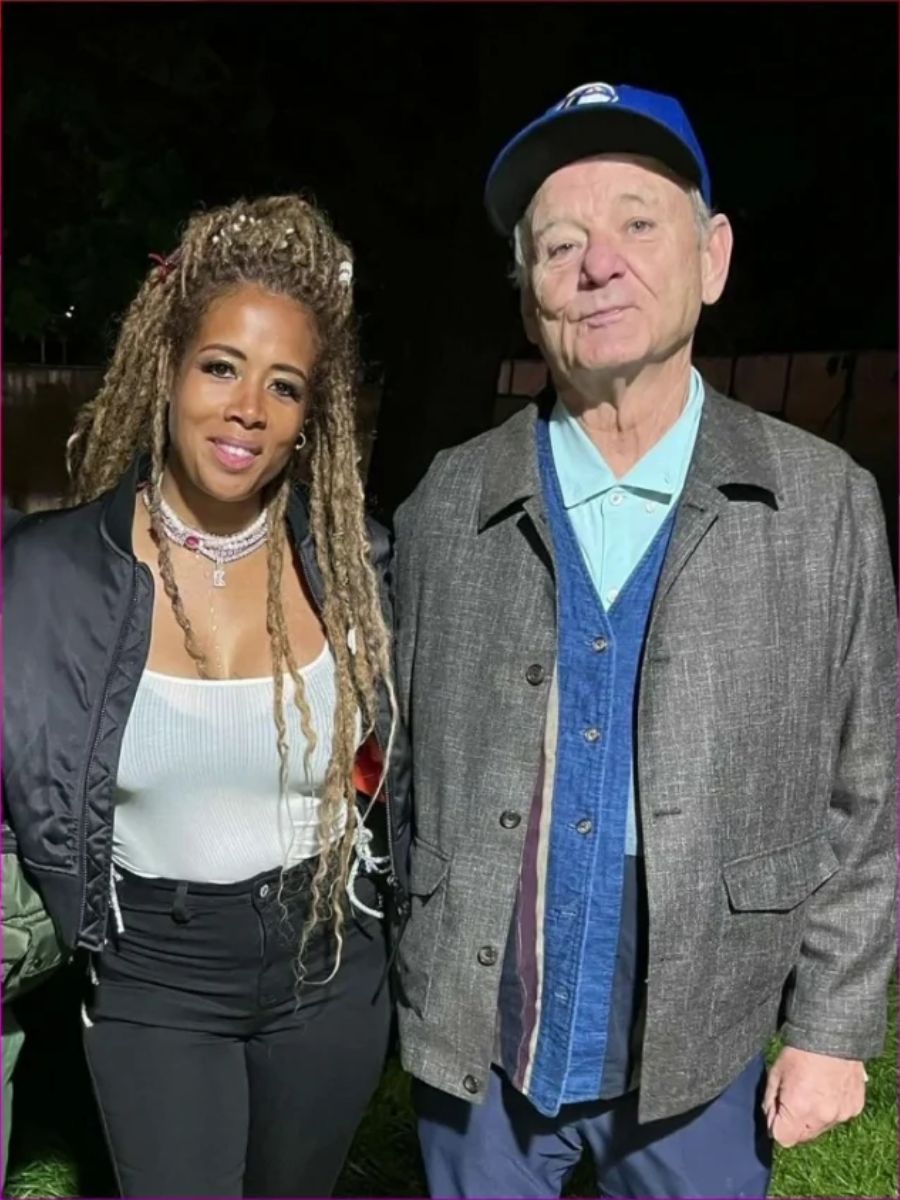 This unlikely pair allegedly bonded over the loss of their former loved ones. They seemed to be going strong despite their large age gap, but as we all know not all go the distance.
Zach Braff and Florence Pugh
These actors despite a 21-year age gap and countries miles apart got together.  This daring Brit and this all-American funny guy went strong for about 3 years.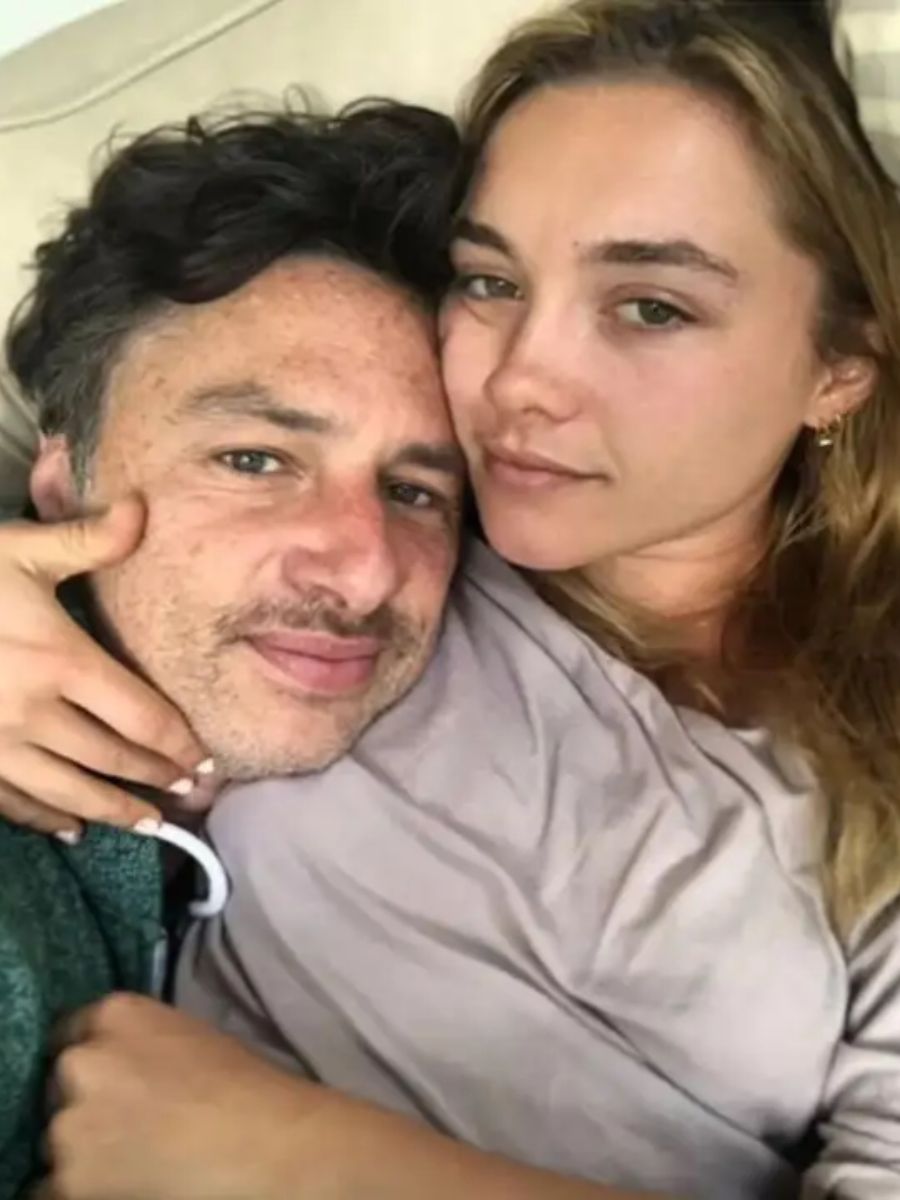 They called it quits in 2022 but we are surprised they lasted so long. Seemed like pure bliss despite their differences.
Jessie J and Channing Tatum
Jessie J and Channing Tatum come from completely different worlds. Channing, a dancer and actor of humble beginnings, and Jessie, a multitalented singer extraordinaire.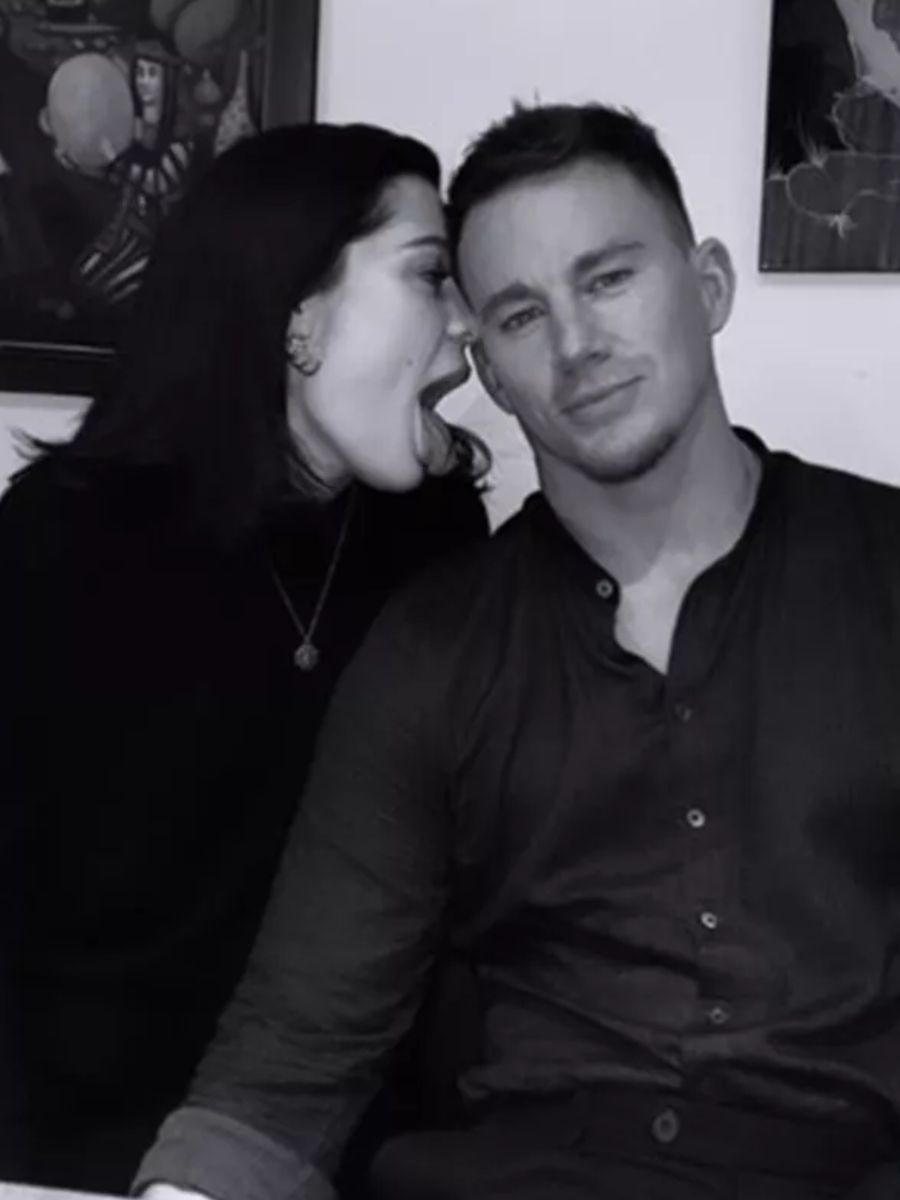 It seems as though they both can take a joke and make fun of themselves so we can see it too. They have since split and reconnected more than once. We aren't sure if this orbit is made to last.
Julie Bowen and David Spade
What is it about the funny guys? Do you think somehow they always get the girl because of a witty joke and a smile? This unlikely pairing between Julie Bowen and David Spade seems unlikely, but is it really?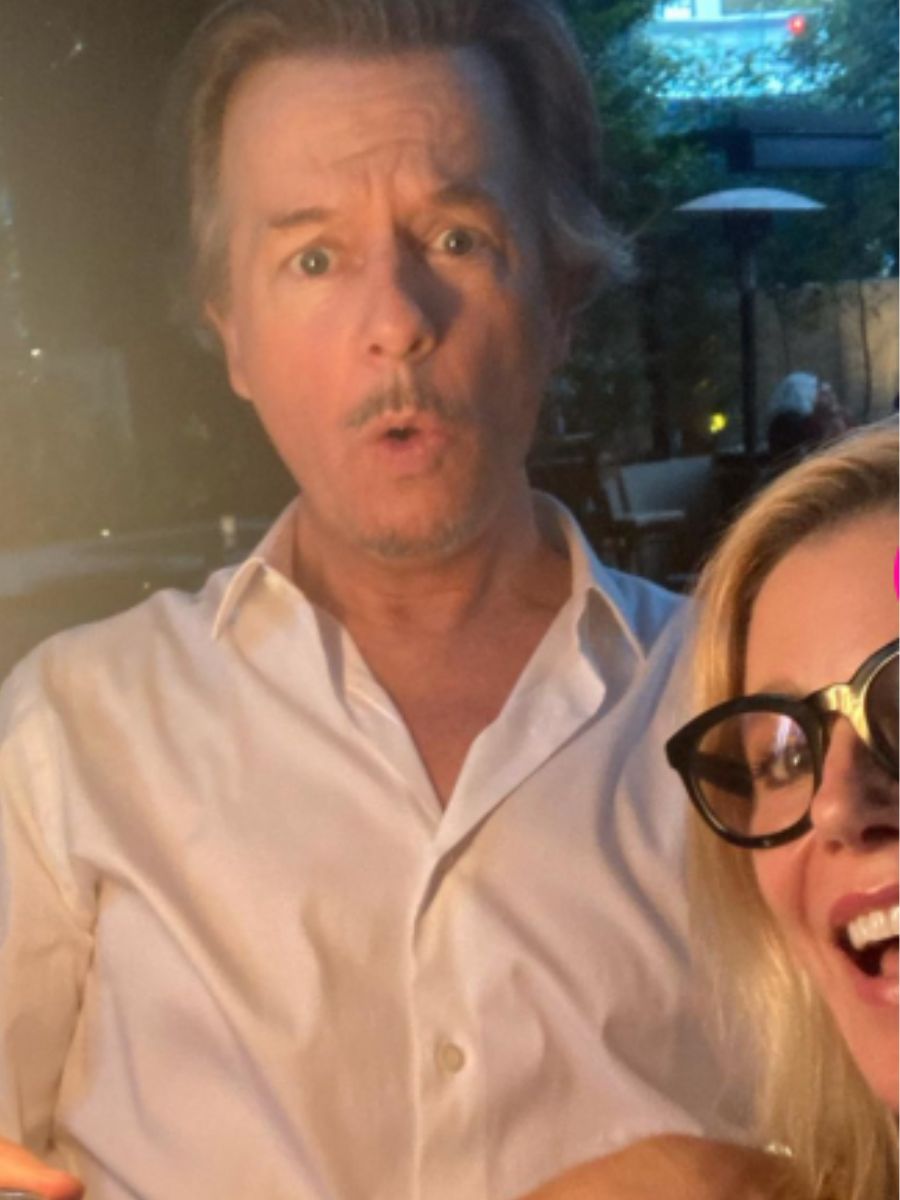 On the surface, it seemed like an unlikely pairing but they both do have some impeccable comedic timing, from modern family to stand-up. I think we are starting to see the appeal.
Sophie Turner & Joe Jonas
The Game of Thrones star Sophie Turner is a serious actress with big films under her belt, like X-Men. While Joe Jonas, a boy bander with a former Disney show seemed like worlds apart. Although we didn't see this love story unfolding it seems to work somehow.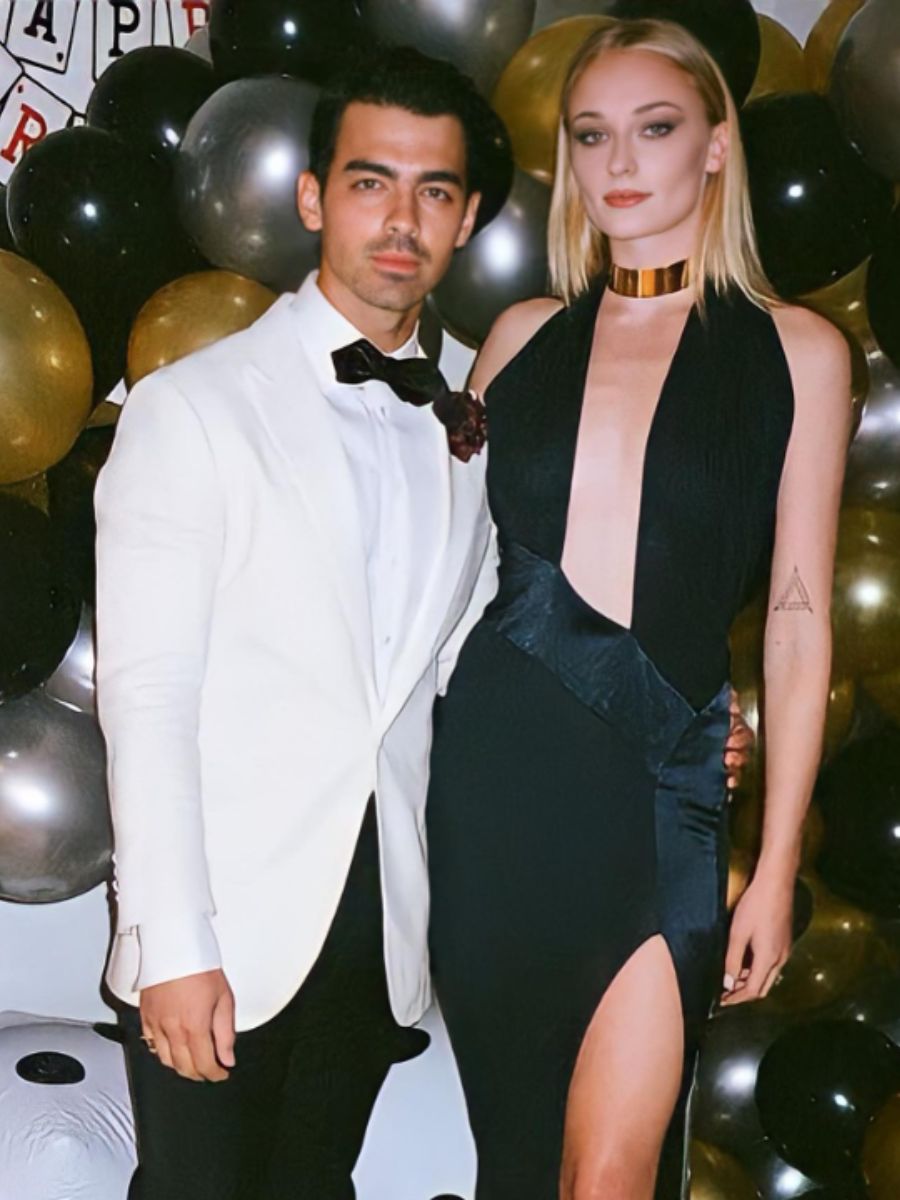 Like most good things these days, their love story started on social media, of all places. It may be the most unsurprising thing about this surprising love story.
Sarah Jessica Parker and Robert Downey Jr.
Could you imagine if Iron Man and Carrie Bradshaw of New York dated? What a strange pair they would make, well you don't have to venture too far off because the actors who played them got together.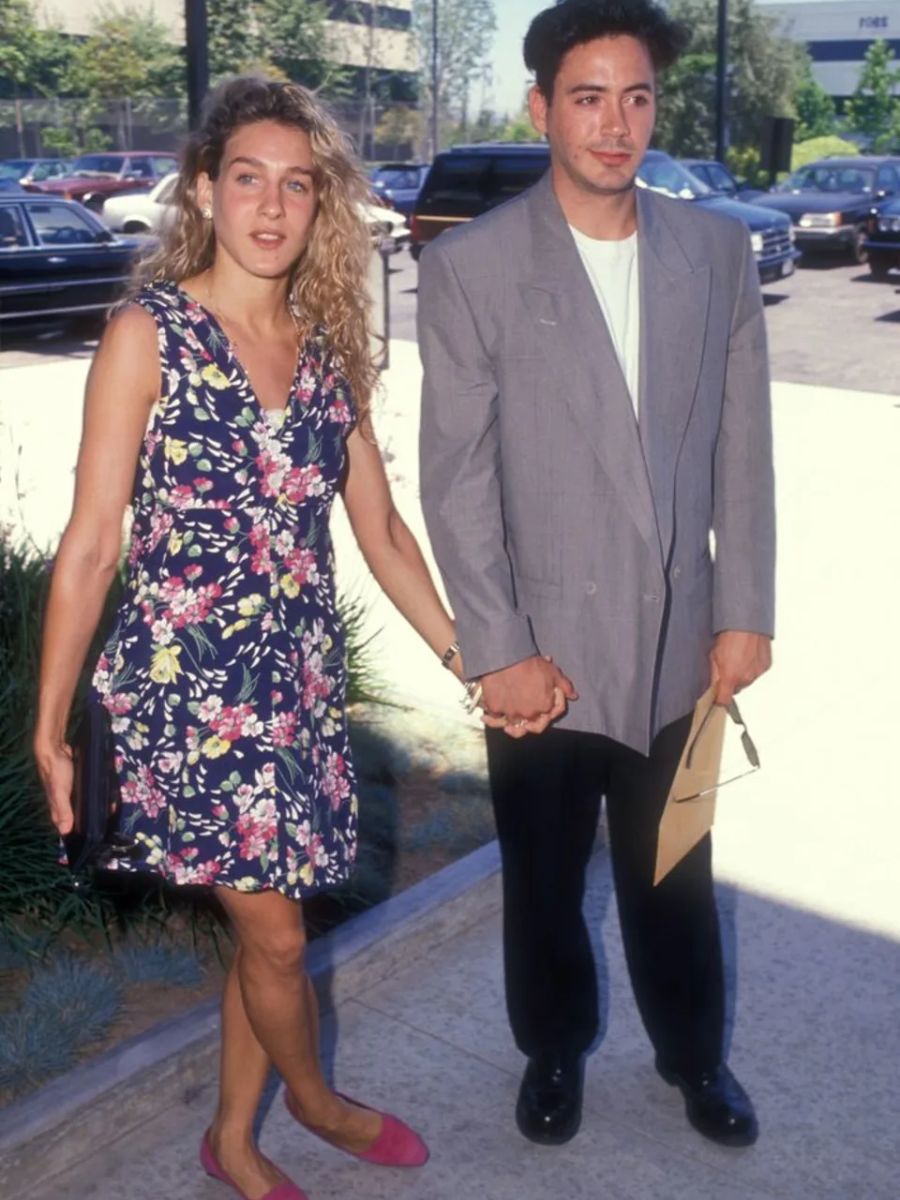 In the 80s this pair was going hot but it didn't last. Robert was into a scene that was a little too much for Sarah Jessica's tame lifestyle.
Shaquille O'Neal and Nicole Alexander
Shaquille O'Neal and Nicole Alexander couldn't be more opposite of a pairing. Even just looking at them, their high difference looks almost unreal.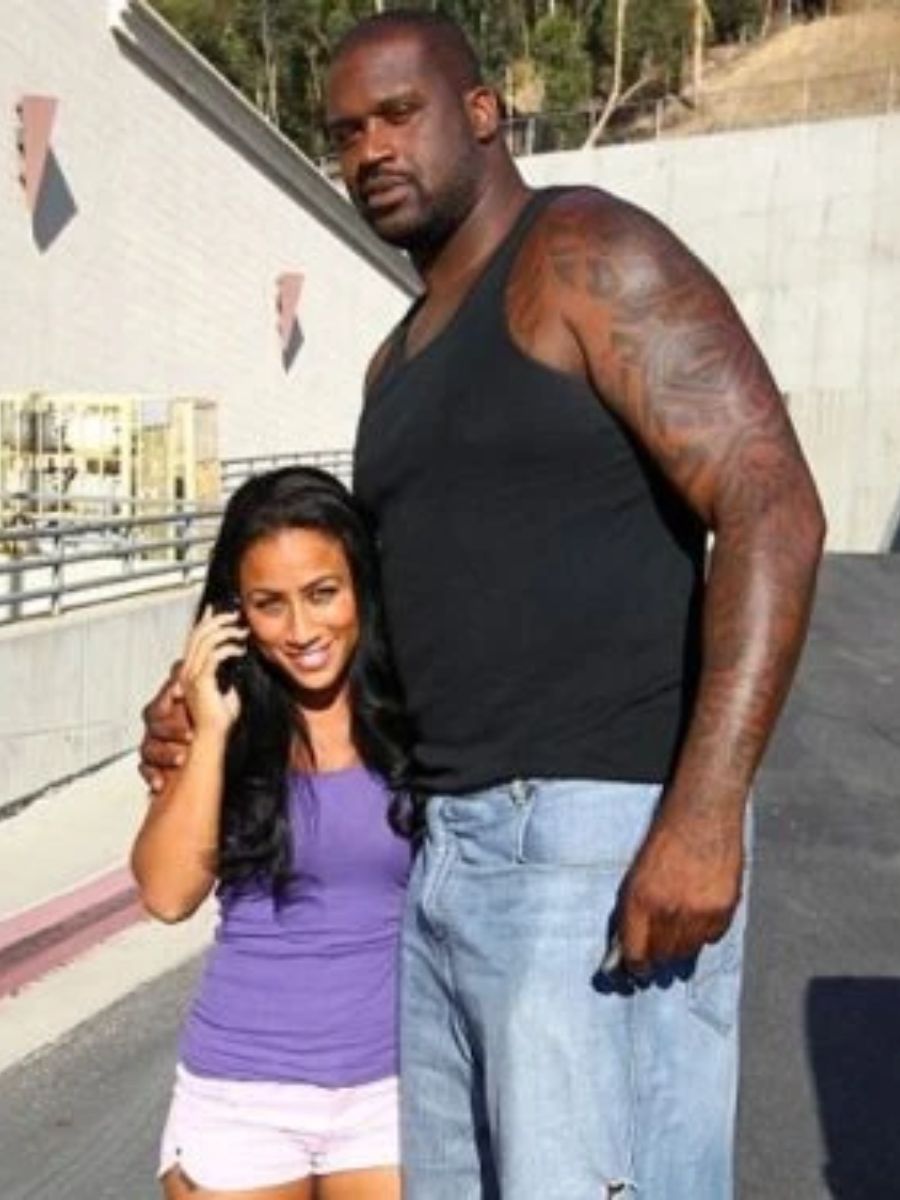 Former NBA star Shaquille O'Neal and his former-fiancée Nicole Alexander are almost at a 2 feet difference in height. Shaquille standing tall at 7'1″ and Nicole at 5'2." We don't think that's something we could get used to.
Katharine McPhee and David Foster
Katharine McPhee and David Foster need to be on this list. With a 35 year age gap, it pushes the boundaries more than most.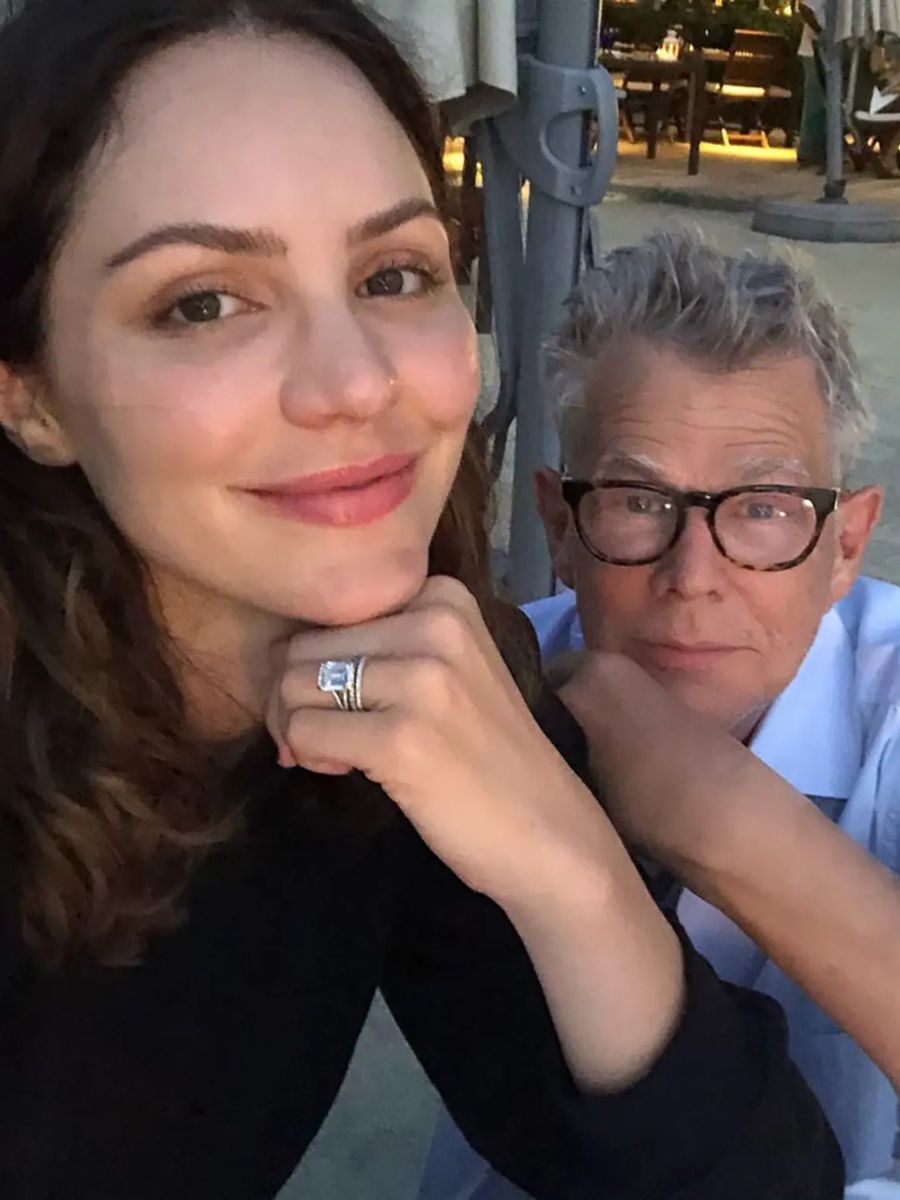 They are still completely in love so who are we to judge?  I guess it is true what they say it's all about the timing of it all.
David Cross and Amber Tamblyn
David Cross and Amber Tamblyn sure are a quirky couple. This unexpected pair met by accident while getting on the same flight.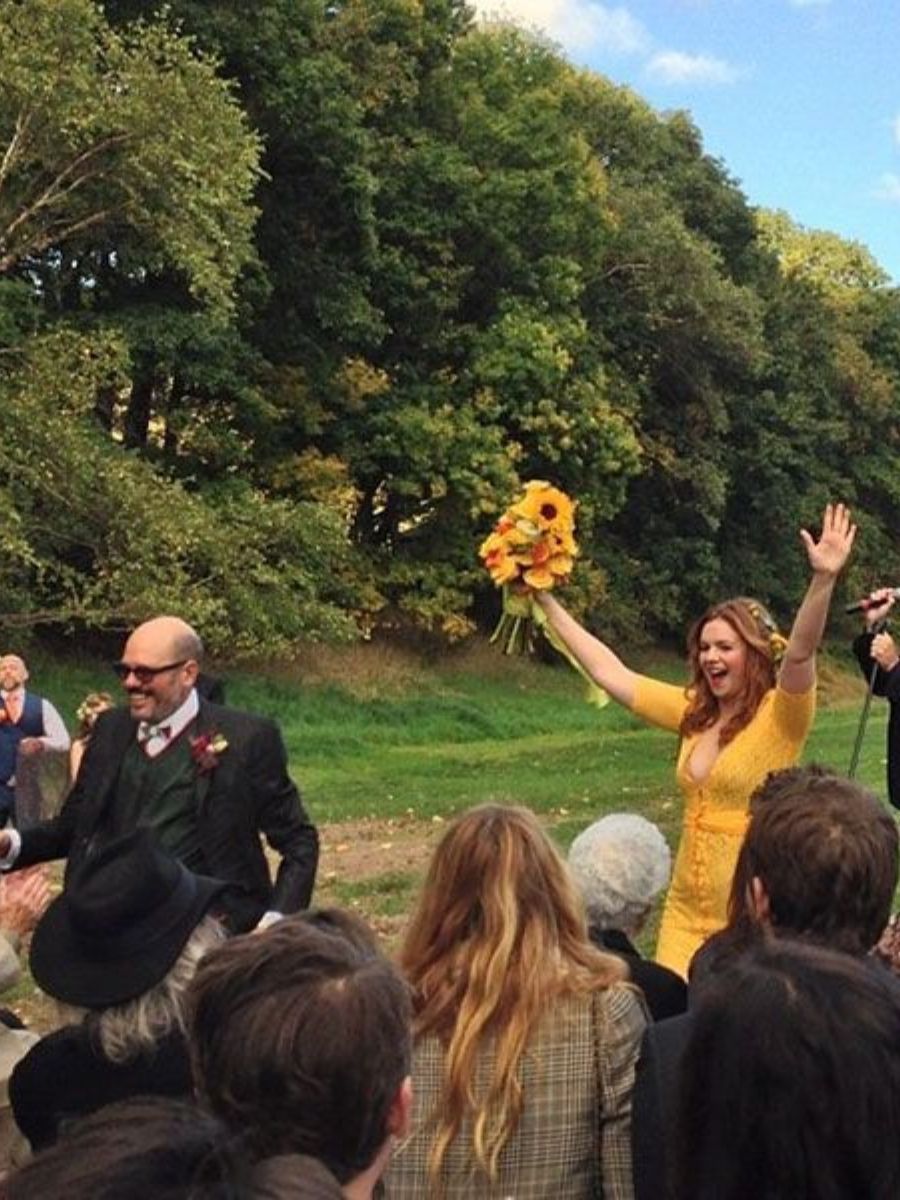 They've been married since 2012, who would have thought finding this pair was left up to being at the right place at the right time, despite being 20 years apart.