11 Unexpected Things You Didn't Know About O.J. Simpson and the White Ford Bronco
In the 1960s and 1970s, Orenthal James "O.J." Simpson was one of the most respected football
players in the NFL. In the 1980s, he was a household name loved for his sports broadcasting,
acting, and sponsorship deals. In the 1990s, he became notorious for two things. The first was
for (allegedly) murdering his ex-wife Nicole Brown and Brown's friend Ron Goldman.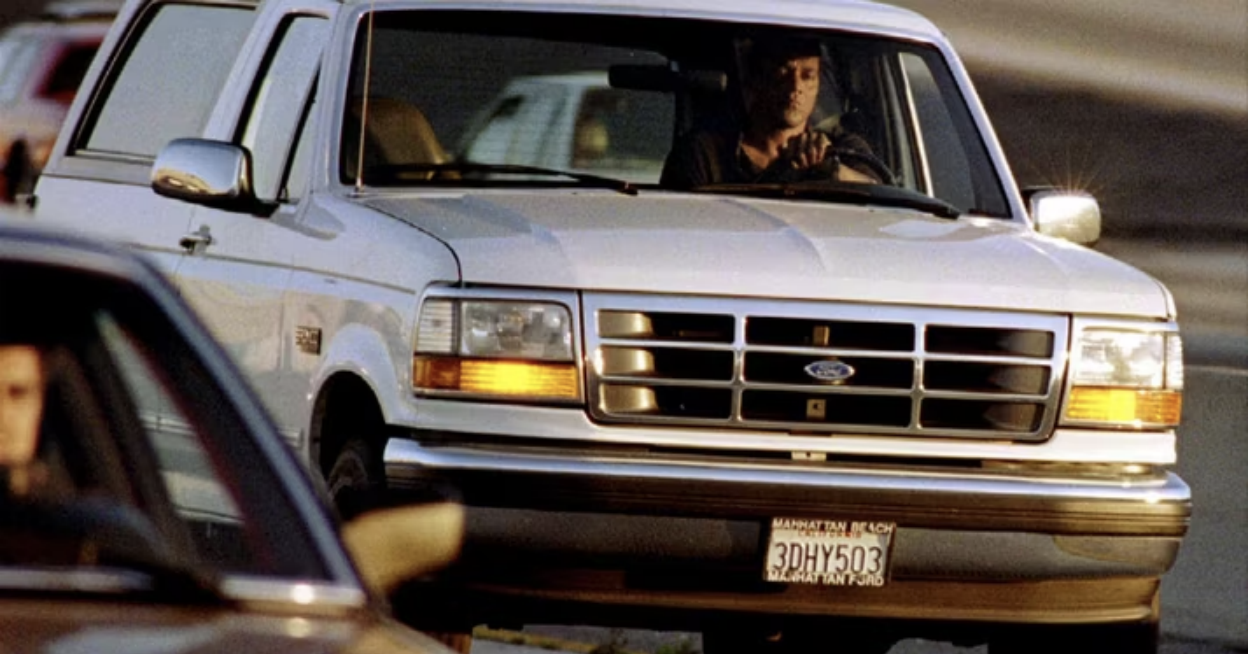 The second was for an infamous car chase in a white Ford Bronco. That chase was not only
seen by the police and spectators on the road that day but by millions upon millions of viewers
strewn across the nation. Although Simpson wasn't convicted of any crime at the time, it
certainly looked like he was guilty and trying to run away. So, what exactly happened on that
fateful day? Furthermore, whatever happened to the Ford Bronco after that day? Let's take a
look and find out.
A No-Show
Right after midnight on June 13, 1994, police officers found the bodies of Nicole Brown and Ron Goldman at a house in Brentwood, Los Angeles. Almost immediately, they suspected Brown's ex-husband, the football player O.J. Simpson. Although they divorced almost two years earlier, they still had a combative relationship.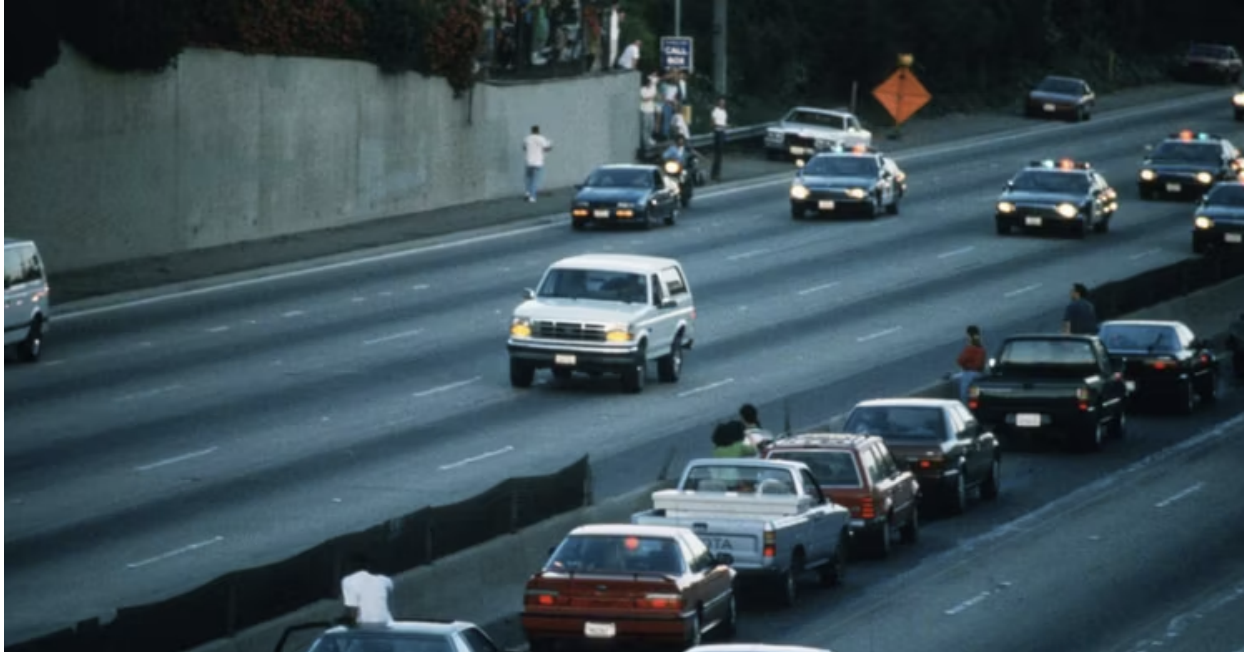 When police first brought O.J. Simpson in for questioning, he was remarkably compliant. He was calm and answered questions. However, when the police asked him to turn himself in, things changed. Instead of showing up, he decided to try and get out of town.
Getting by With a Little Help From His Friends
Instead of driving himself out of town or hopping on the next plane or boat out of California, Simpson chose a different route. He called up his friend and fellow football player Al Cowlings. Simpson explained the situation he was in, and Cowlings agreed to help. So, Cowlings hopped in the driver seat of a soon-to-be-infamous white Ford Bronco and stepped on the gas.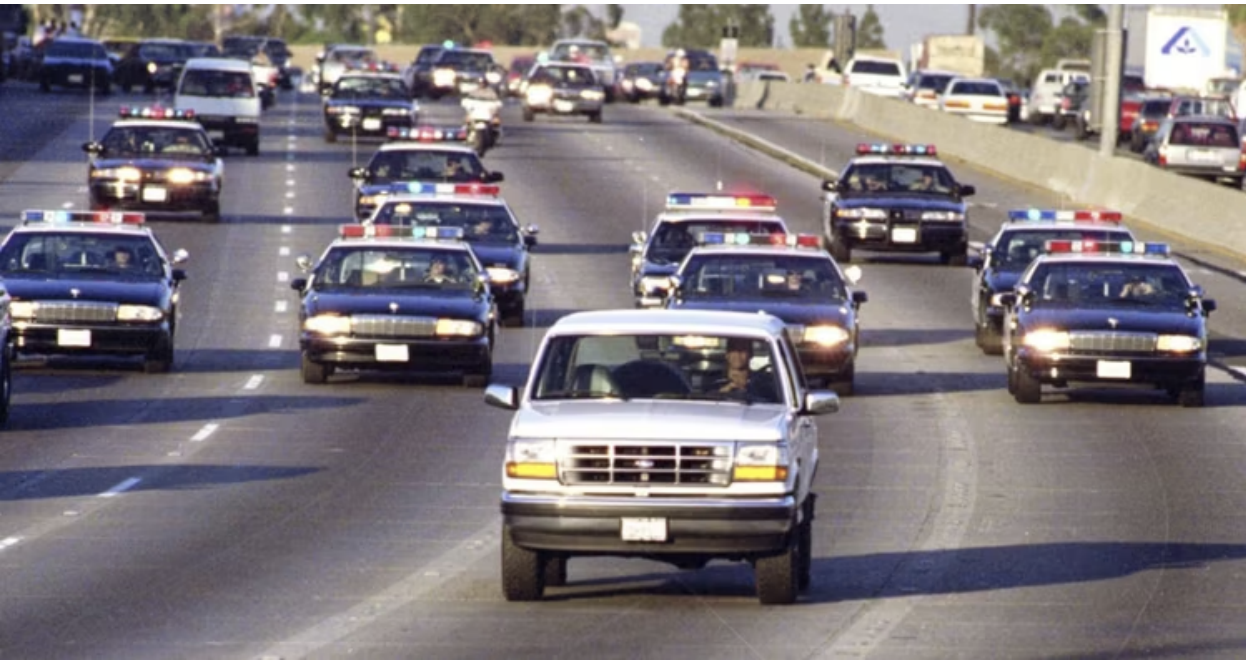 He went down a few side streets and eventually turned onto the highway. There, around 6:45 p.m., the Bronco was spotted by police. At that time – only four days after the murder – O.J. Simpson was considered a fugitive.
Slow-Speed Getaway
The phrase "car chase" is synonymous with "high-speed getaway" in the minds of most people. That's because action-packed movies often portray them that way. This real-life car chase, however, was far from fast. It was more of a slow-speed getaway.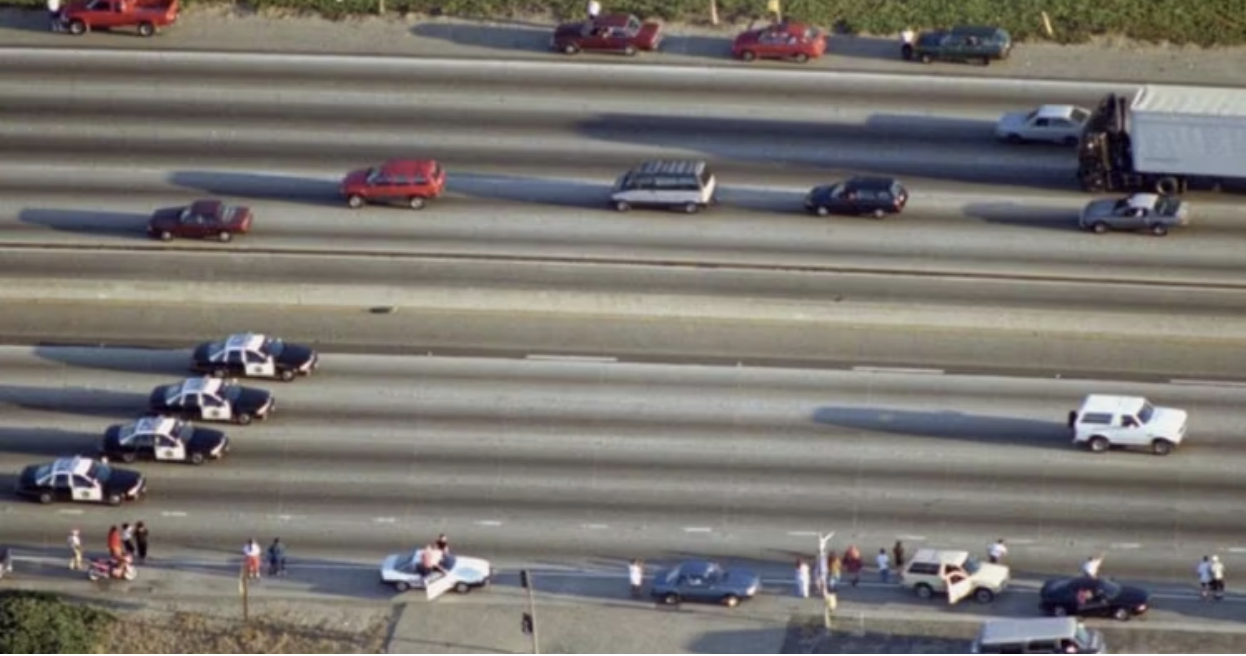 Shortly after spotting the Ford Bronco, police officers were able to catch up to it in a breeze. That's because it was only going 35 mph. Rather than pulling over, however, Cowlings said that Simpson was going to shoot himself if the police got any closer. So, they back off. A very-slow car chase ensued.
Bringing in the Ratings
This slow-speed car chase involved up to 20 police cars, multiple helicopters, dozens of onlooking drivers, and millions upon millions of viewers at home. The ongoing chase was broadcast on the CNN show Larry King Live as well as other major networks.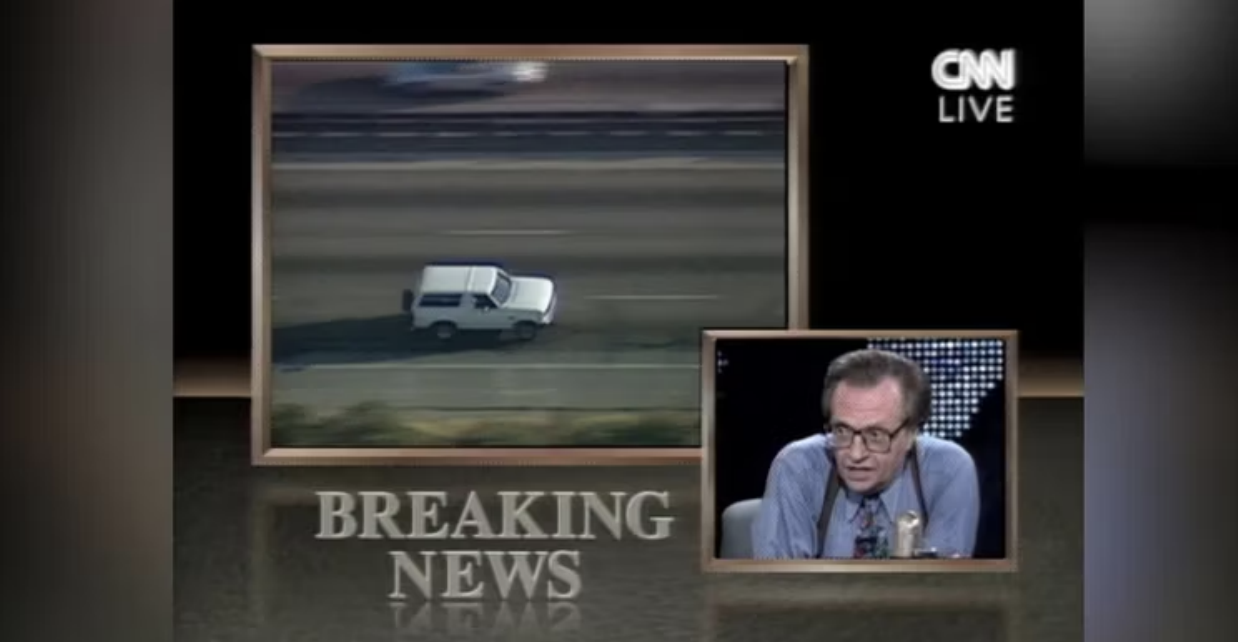 Although it infuriated audiences, it also captivated them. An astonishing 95 million people tuned in to the real-life car chase to see how it would end. That made it one of the most watched events ever televised. This was dwarfed by the nearly 150 million people who watched O.J Simpson get exonerated at the trial.
Simpson Denied Running Away
To many on the outside, it clearly looked like a high-profile man accused of murder was trying to evade the police. The fact that he didn't show up for the day of questioning and that he was hiding in a car with a gun, a costume, and $9,000 in cash clearly pointed to that conclusion. O.J. Simpson, however, denied that that's what he was doing.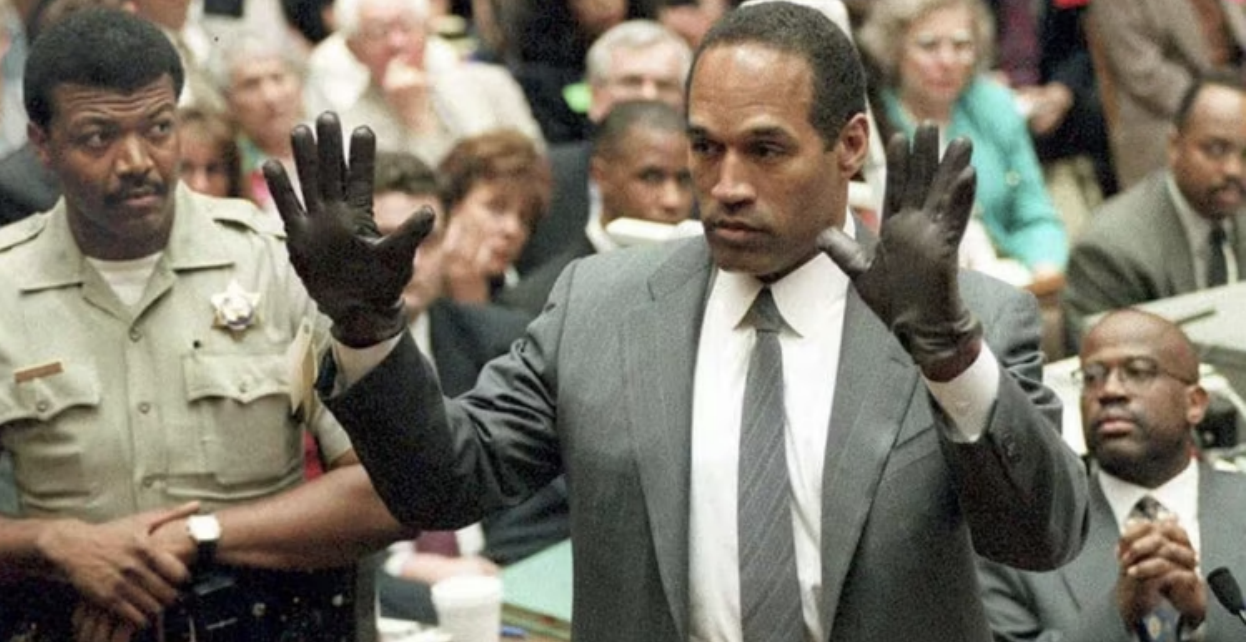 He said he wasn't trying to evade the law. Then, he let his lawyer, Robert Kardashian of Kardashian fame, speak. Mr Kardashian unfolded a message and read it out – it sounded just like a suicide note.
The Ford Bronco Wasn't O.J.'s
Many assumed the infamous Ford Bronco belonged to O.J. Simpson. It was a fair assumption to make, considering O.J. owned a Bronco, had a huge fleet of cars and was a well-known spokesman for the Hertz rental car company. Despite all that, the 1993 Ford Bronco wasn't O.J.'s.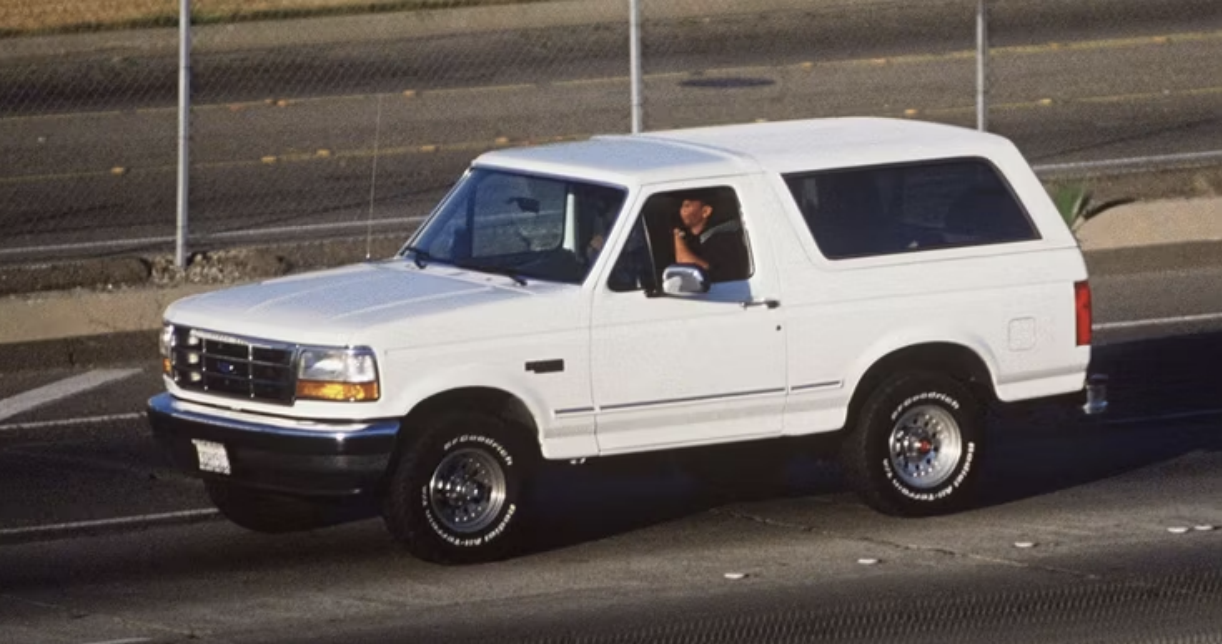 Instead, the Bronco belonged to his friend Al Cowlings. He was the man who drove it down the highway during that infamous evening chase. Cowling and Simpson were teammates and best friends, so Cowling saw it as helping out a friend – but that didn't save him from legal trouble.
An Offer Cowlings Refused
After the infamous chase that had 95 million people glued to their TV sets, Cowlings, unsurprisingly, was keen to get the car out of his hands. Driving it around town would cause far too much attention –and what's the point of owning a car you can't drive?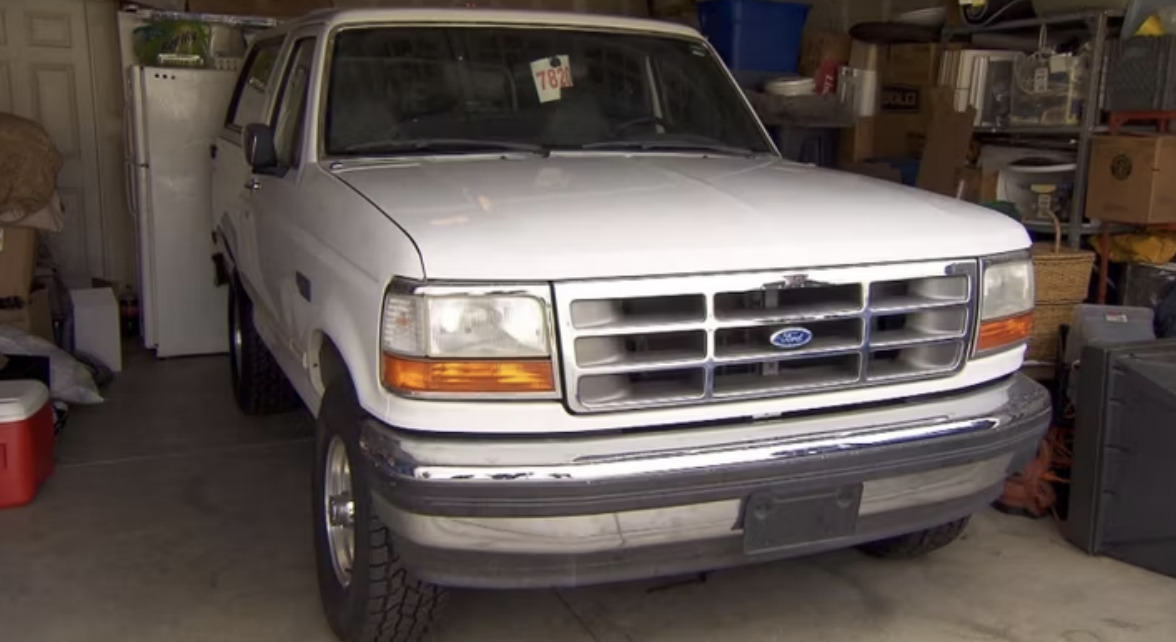 Soon afterwards, Cowlings got an offer of $75,000 for the Bronco. He agreed at first, then pulled back. The reason? It turns out the buyer planned on using the Bronco in a dark tourism experience that would drive people to Nicole Brown's grave. Cowlings was uncomfortable with that.
An Offer Cowlings Accepted
Eventually, Cowlings agreed to sell it to Mike Gilbert –O.J. Simpson's agent– for $75,000. After Gilbert bought it, he parked it in his garage and left it there for 17 years. Later, he was contacted by the Alcatraz East Crime Museum in Pigeon Forge, Tennessee. He agreed to give it to them on lease.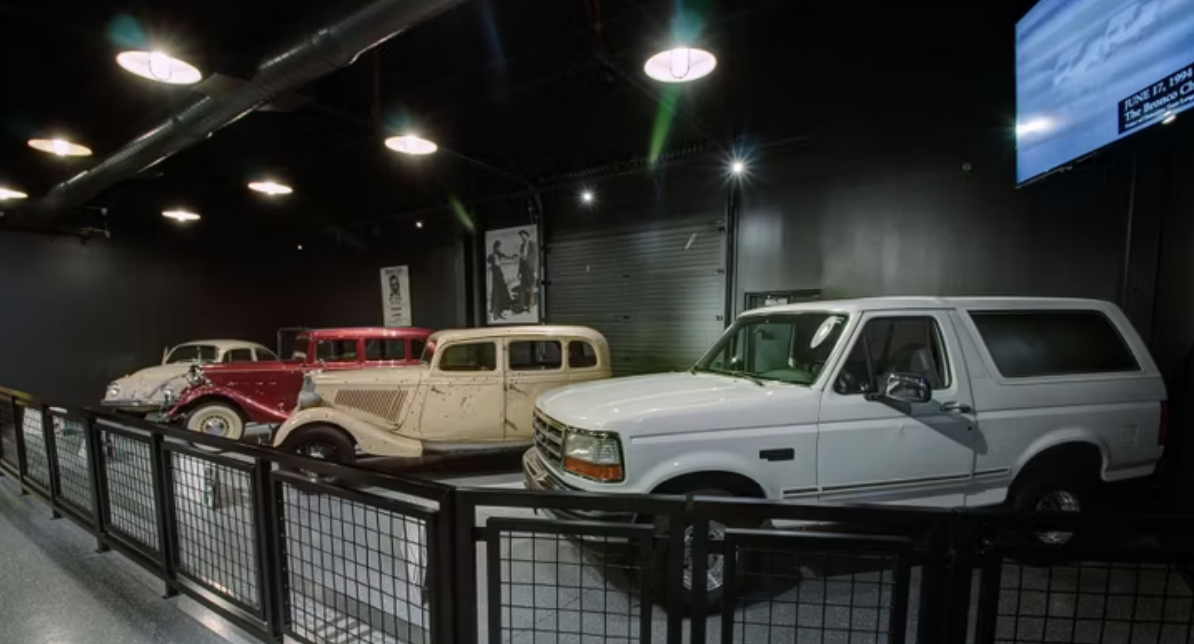 Nowadays, it's part of an exhibition at the museum. Right next to the car is a booth telling the story of Nicole Brown and the dangers of domestic abuse. Gilbert has the original gas, tires, and registration papers, and only 20 miles have been added to the odometer since that infamous night.
Where Was O.J. Simpson's Bronco?
On the night that O.J. Simpson enlisted his friend Al Cowlings to drive him down the highway as he hid in the back with a gun, costume, and $9,000 in cash, he left his Ford Bronco at home. That's probably because Cowlings' Bronco, unlike Simpson's Bronco, wasn't splattered with blood and stains on the inside.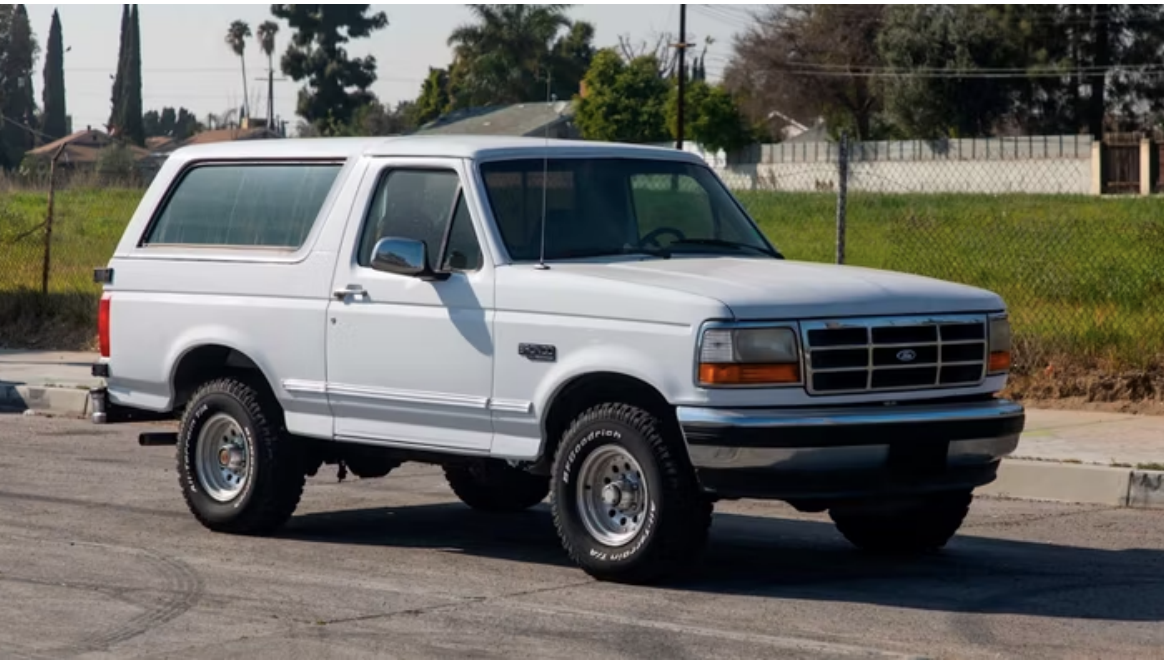 With such a wealth of physical evidence, law enforcement quickly went to O.J. Simpson's home to take the car into custody. Despite all that evidence, however, the trial ended in Simpson being exonerated. Shortly after, the Bronco was destroyed.
How Did the Chase Affect Ford Bronco Sales?
Notoriety works in a weird way. Most people might think that a slow-speed chase of a Ford Bronco down an LA highway might result in people avoiding the car. It had the exact opposite effect. In 1993, before the O.J. Simpson car chase and trial, Ford sold around 30,000 Broncos.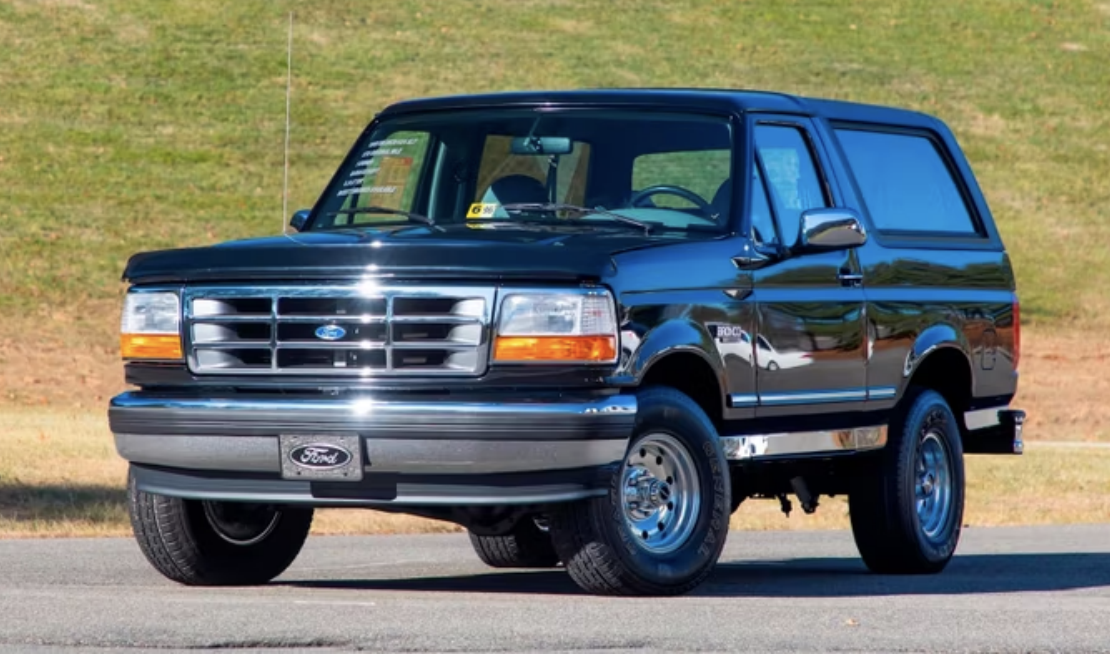 In 1994, after the widely watched chase and even more widely-watched trial, Ford sold around 37,000 Broncos! The fact that it was so infamous boosted sales rather than squashing them. That being said, its 15 minutes of fame soon expired, and sales figures went down.
A Coincidental Release Date?
Although sales of Ford Broncos went down in the late 90s, Ford continued making them. In fact, the car giant released a new model in 2021. The day they chose to release the new model? July 9th 2021.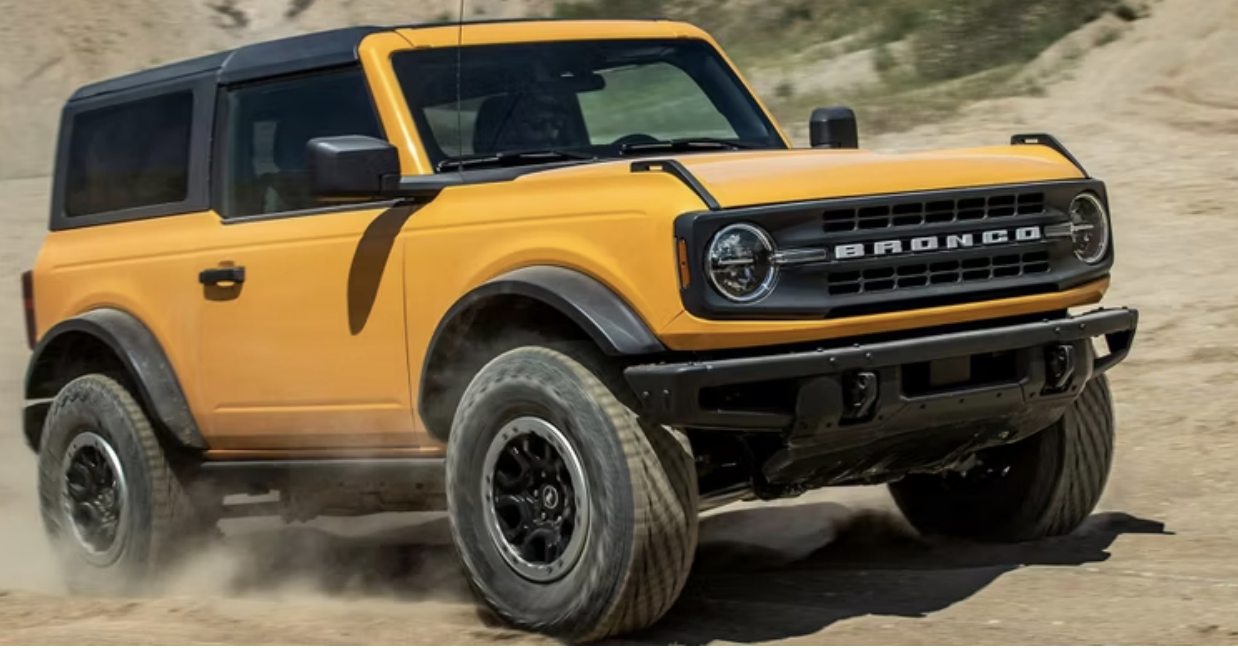 Exactly 73 years earlier, a man named O.J. Simpson was born. Was this done by accident or by design? Before the trial, Simpson was a super successful spokesman for Hertz, so it was well-known he could boost sales. Ford denied deliberately doing that and changed the release date from July 9th to July 13th.